City Commissioner Heather Moraitis' November 2019 Newsletter
City Commissioner Heather Moraitis' November 2019 Newsletter
Commentary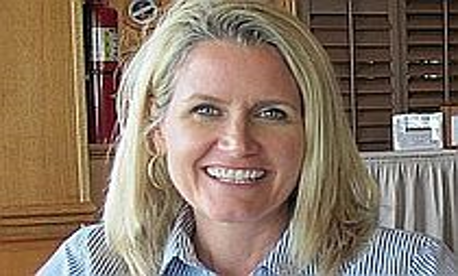 *In her November 2019 Newsletter, District 1 City Commissioner Heather Moraitis addresses the concerns of her Telephone Town Hall Meeting participants, outlining City plans to mitigate the adverse impacts of sea level rise by implementing long-delayed infrastructure improvements and citing detailed Master Plan objectives to contain stormwater threats and strengthen seawalls. Moraitis also invites constituents to attend the annual Light up the Galt, visit Santa on the Beach, snatch a free tree from the City, and serve on a municipal board.
Public Works Band-Aids or Resiliency?
In aspiring to resiliency, Fort Lauderdale had to change the primary beneficiaries of its municipal maintenance protocols. No longer solely placating the Developers, speculators and other deep-pocketed transient property owners (mostly major campaign contributors), the City Commission suddenly shunned a decades-long predisposition for inexpensive firehouse-style repairs in favor of sustainable development – finally addressing the needs of current and future long-term residents.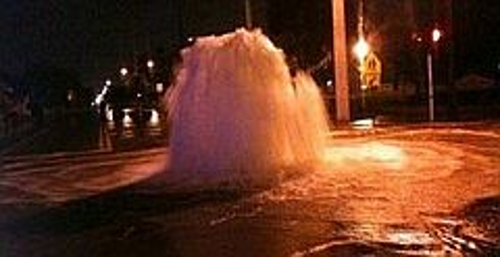 For decades, City Administrations neglected sewer systems, water treatment & distribution venues, storm drains and seawalls for fear of how increasing the millage might undermine their prospects for re-election. Also left to rot were roads, sidewalks, traffic control systems, parks, municipal structures (i.e. FLPD Headquarters, City Hall, etc.), canals, bridges, and other municipal infrastructure.
Instead of adapting inadequate infrastructure to meet the exigencies of advanced deterioration, commercial expansion and population growth, Commissioners restricted allocations to repairing catastrophic failures in aging sewers, storm drains and water lines that were originally built to service the city's population when it was a fraction of its current size.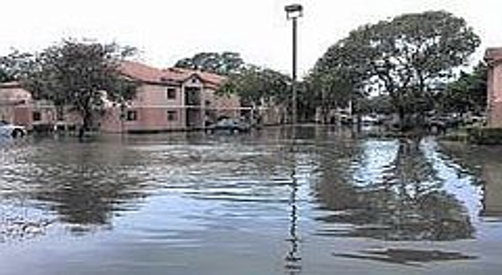 Despite repeated City assurances of infrastructure sufficiency, the increasing frequency of exploding water mains, sewer failures and backflowing storm drains often immersed entire neighborhoods knee-deep in seawater. Minimizing the specter of infrastructure collapse, water and sewer funds were annually hijacked and used to balance the budget.
A cyclone of public blowback pressured the City to empanel an infrastructure task force, and quantify the structural and financial impact of ongoing chronic maintenance failures. Official findings confirmed that the City's future functionality would minimally cost $1.4 billion to salvage heavily eroded infrastructure, $1 billion for stormwater improvements, and roughly another half $billion to upgrade roads, seawalls, sidewalks, bridges, etc. Whether financed through bond issues or direct levy, taxpayers and ratepayers will have to cough up roughly $3 billion to help secure the City's future.
Stantec vs. the Galt Mile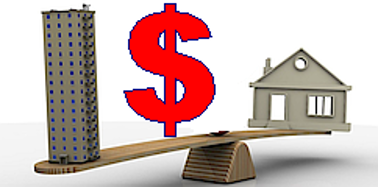 Eleven years ago, Galt Mile officials uncovered a shell game in a Water & Sewer rate schedule created by City consultant Burton & Associates. While publicly applauding the plan's standardized rate tiers for all residential customers, City officials never mentioned how an accompanying block rate schedule forced multi-family homeowners to subsidize their counterparts in Single Family homes.

After a decade of fighting to mitigate this abuse, Galt Mile officials finally achieved rate parity for association homeowners in September 2019, when the City Commission approved the proposed 2020 Water & Sewer rates. Since city consultant Stantec acquired Burton & Associates in 2016, the same "expert" who created the billing disparity in 2009 was integrally involved with the new rate schedule, and had attempted to once again skew multi-family Water & Sewer rates.
With the support of City Commissioners Heather Moraitis, Steve Glassman, Ben Sorensen, Robert McKinzie and Mayor Dean Trantalis, Stantec's poison pill was excised, and an equitable new rate schedule was enacted. However, while Galt Mile water & sewer customers finally won a level playing field, Stantec was planning to create a new billing disparity – in a proposed formula for Stormwater rates.
Burton – An Old Dog with Old Tricks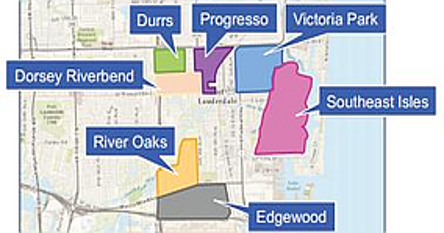 The City's projected $1 billion stormwater plan will allocate the proceeds of an initial $200 million bond issue to control the watersheds in the 7 City neighborhoods most vulnerable to flooding – including Dorsey Riverbend; Durrs, Edgewood, Progresso, River Oaks, Southeast Isles and Victoria Park. Funding these projects will require a 54 percent increase in stormwater rates. Instead of assessing ratepayers a citywide 54 percent price hike, the Wonder Boys in Stantec decided to impose a 34% premium on Single Family homes while burdening association homeowners with a crushing 84% cost increase.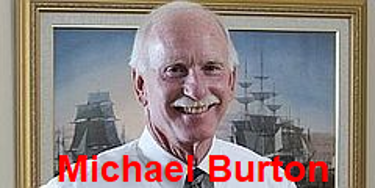 Not surprisingly, the basis for this new disparity has no relationship to a property's exposure to stormwater impacts nor the actual cost of mitigating those impacts. As such, Galt Mile officials will have to educate Commissioners about the inherent inequity in Stantec's formula, while illuminating a predilection of Stantec Guru Michael Burton to craft irrational criteria that fiscally abuses association homeowners
Otherwise, association homeowners will once again be forced to subsidize their neighbors in Single-Family homes, an outcome that has long resonated with Mr. Burton. For District 1 Commissioner Heather Moraitis' November 2019 message to constituents, see elsewhere in this edition. – [editor]*