Galt Mile Reading Center Reopens November 9
I am thrilled to advise the Galt Ocean Mile Reading Center will reopen on Monday, November 9th!  During the closure due to COVID 19, our libraries and facilities teams worked diligently on the previously planned renovation of the Reading Center.  I have seen photos of the finished project and I am hopeful the patrons will be happy with their new Reading Center. At this time computer usage is not available but please be assured Library staff is working to have the computers available in the near future.
Many thanks to our Library and Facilities staff for their hard work on this renovation project. And, to our patrons, thank you for your patience!   Happy Reading!  A list of all library events can be found by clicking here.
Lamar Fisher, Broward County Commissioner, District 4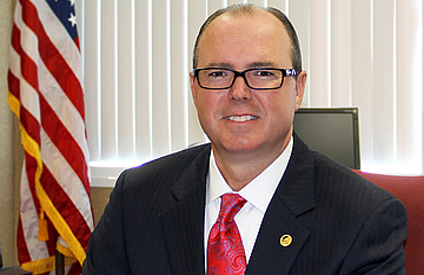 For more information on location, hours calendar of events and classes, and Friends of the Galt Mile Reading Center, please click here.
A special thanks goes to Theresa Claire, a member of the Galt Mile Community Association Advisory Board, for her volunteer hours and dedicated work toward getting our Galt Mile Reading Center renovation completed.  She used her voice to push our elected representatives to get the project started and completed.  We thank her for shepherding this project from inception until completion, and keeping the GMCA updated and informed every step of the way.