Broward Commissioner Lamar Fisher's November – December 2019 Newsletter
Commentary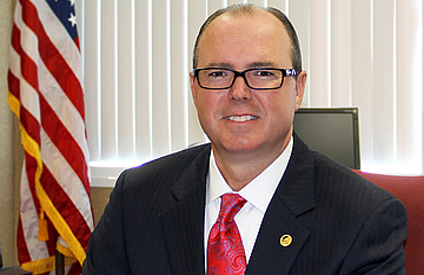 *In his November – December 2019 Newsletter, District 4 Broward Commissioner Lamar Fisher opens by summarizing the County's 2019 achievements and noting that Broward Vice Mayor Dale V.C. Holness replaced Mark Bogen as Broward Mayor (Commissioner Steve Geller was named Vice Mayor). Fisher also explains how a Federal grant and Broward Capital Improvement revenues were earmarked for storm-hardening Homeless Assistance Centers in Fort Lauderdale and Pompano Beach, while funding renovations in the entrance and intake areas at the Pompano facility. After listing the new shops and services in Fort Lauderdale / Hollywood International Airport (FLL), the Commissioner warns boaters about the seasonal increase of manatees in County waterways, and how to report discovering a manatee that is either sick, injured, or dead. Also in this edition, read Commissioner Lamar Fisher's November – December 2019 Newsletter in its entirety. – [editor]*
---

NOVEMBER/DECEMBER 2019
Dear Residents,
I'm thrilled to have completed my first year as your County Commissioner. I look forward to continuing to improve our resident's quality of life by focusing on several key issues in our community. Here are some recent headlines from around the County.
Broward County's State of the County and New County Mayor & Vice Mayor
Recently, Broward County's outgoing Mayor Mark Bogen delivered the 2019 State of the County Address. Several accomplishments were made during the past year, including; passing a $5.8 billion budget without raising taxes, raising the living wage for County employees, setting aside an additional $22 million to build affordable housing, launching Text to 911, expanding the Paratransit Rider's Choice Pilot Program, implementing the ePermitsOneStop in the City of Pompano Beach, funding from the Transportation Surtax has resulted in a $146 million approved by the Oversight Board for transportation projects and expenditures, and so much more.
After the State of the County, the Board selected the new Broward County Mayor and new Vice Mayor. Commissioners selected former Vice Mayor Dale V.C. Holness to serve as Mayor and Commissioner Steve Geller to serve as Vice Mayor. Mayor Holness' theme for 2020 is Broward 2050: One community moving forward together with prosperity for all. I look forward to assisting my colleagues in building on this theme as we work collaboratively with the community in order to ensure our residents needs are met.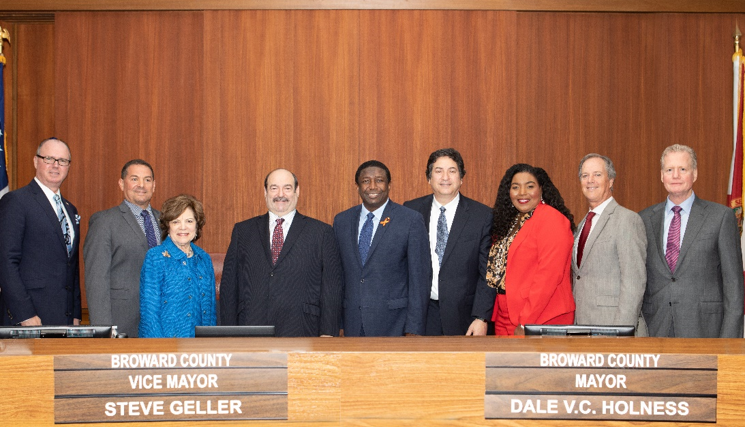 For more information or to keep up to date please visit www.Broward.org/Commission.
Broward County Receives over $5 Million Grant for Homeless Shelters
Recently, Broward County was awarded by the Federal Emergency Management Agency (FEMA) over $6.8 million under a Hazard Mitigation Grant Program (HMGP) to assist in hardening the North Homeless Assistance Center (North HAC), located in Pompano Beach, and the Central Homeless Assistance Center (Central HAC), located in Fort Lauderdale. The HMGP funding will provide improved wind resistance to the existing building. The work includes new or improved roofs, exterior walls, doors and windows that will meet hurricane requirements per Florida Building Code building. Funding also provides for the installation of new generators for both facilities that will allow both facilities to operate during certain emergencies.
In addition to obtaining FEMA funding, the Construction Management Division, working with our Community Partnerships Division, was able to secure an additional $1.8 million, to the already available $1.2 million County funding, as approved by the Board of County Commissioners under the County's Capital Improvement Program. The additional $3 million County funding will allow for the construction of a new covered, secured entrance and lobby for the North HAC facility and will allow for upgrades to the intake areas, including new processing and examination rooms and improved ADA restrooms. These improvements are just another exciting step in the effort to continue to assist individuals experiencing homelessness. I'm proud of the work our Human Services Department does out in our community and proud of our Commission as we see the importance of helping our most vulnerable residents.
For more information on all the services provide by the Broward County Human Services Department please visit www.Broward.org/HumanServices.
Fort Lauderdale International Airport (FLL) Update
Next time you fly through our wonderful FLL make sure to check out all the exciting updates and changes happening which are helping to improve your flying experience.
FLL's Rental Car Center (RCC) offerings will expand from 11 to 14 companies by the end of 2019. The new providers coming are Sixt, Fox, and Ace. They will join FLL's existing RCC lineup of Advantage, Alamo, Avis, Budget, Dollar, Enterprise, E-Z, Hertz, National, Payless, and Thrifty, all under one roof.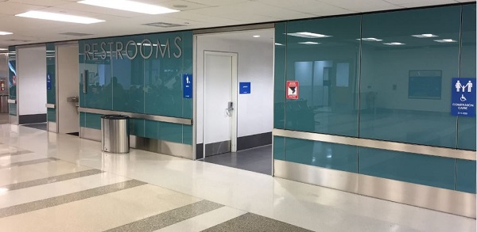 The restrooms in Terminal 3, Concourses E and F, will be getting a makeover in the coming weeks as part of the Aviation Department's ongoing efforts to enhance the airport's guest experience. The restroom remodeling project is expected to be completed by December 2020.
New shops and dinning:

Terminal 1, Concourse C opened a NewsLink store on November 8.

Shake Shack and Flash Fire Pizza are slated to open in Terminal 2, Concourse D before the end of the year.

Rocco's Tacos and Tequila Bar is also set to open before the end of the year in Terminal 1, Concourse C.
For more information about all the exciting news happening at FLL please visit www.Broward.org/airport.
Manatee Season Has Begun!
Manatee season runs from November 15th through March 31st. Due to the cold weather up north, manatees begin moving south toward warm-water refuges while seasonal and manatee protection speed limit zones go into effect throughout the state. Boaters are cautioned to be on the lookout for greater numbers of manatee presence throughout the County's waterways.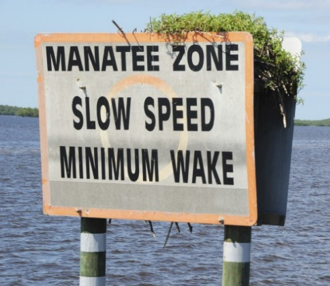 If a manatee is spotted, the sighting can be reported by using the County's "I Spy a Manatee" mobile app (available for free download on the Apple App Store and Google Play). The app also provides maps of the County's state-regulated manatee protection and boating safety zones allowing boaters to immediately see what zone(s) they are traveling through if using the location services of the mobile device.
If you see a sick, injured, or dead manatee, please call the Florida Fish and Wildlife Conservation Commission's (FWC) Wildlife Alert Number at (888) 404-FWCC (3922), *FWC or # FWC on a cell phone or with a text to [email protected].
Once again, I'd like to thank you for giving me the opportunity to serve you as your County Commissioner. Please sign up at Broward.org/Commission/District4 to receive email updates from our office. You can also follow me on Twitter and like my Facebook page.
If there is anything that we can do to assist you with your vision for a better Broward, please do not hesitate to contact our office at 954-357-7004 or by email at [email protected].
I wish you a safe and happy holiday season!
Best regards,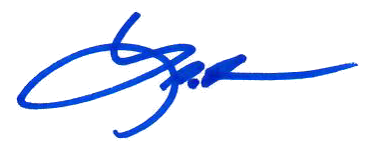 Lamar P. Fisher
County Commissioner
District 4