(Executive Orders and Mandates updated through March 22, 2021)
There are several additional resources for Fort Lauderdale citizens when it comes to helping them deal with the Coronavirus.  Additionally, click here to see all the executive orders and mandates affecting our residents.
Broward Health: Broward Health will begin COVID-19 vaccinations at its new community stand-up site at Inter Miami CF Stadium at Lockhart Park. The site will be open Monday through Friday and expects to vaccinate up to 500 pre-registered patients a day who are 65 and up or are health care workers. To register, Click Here
FDOH Broward: The Florida Department of Health in Broward is providing vaccination appointments to people 65 years of age or older at various sites across the county. For more information or to view the vaccination sites, Click Here. To make an appointment, Click Here
Appointments for DOH-Broward COVID-19 vaccination sites can be scheduled using the new State appointment system starting immediately. Seniors ages 65 and older, and frontline healthcare workers, can call (866) 201-6313 to request an appointment. The TTY number is (833) 476-1526.
Beginning Friday, February 12, Floridians will have access to COVID-19 vaccines at nine Walmart Stores in Broward County, including the ones at 2500 W. Broward Boulevard, Fort Lauderdale, FL 33312 and 2300 W. Atlantic Boulevard, Pompano Beach, FL 33069. To register for an appointment, Click Here
To inquire about vaccination sites, FDOH has a COVID-19 Call Center that can be contacted 24/7 at 866-779-6121 or by email at [email protected]. The FDOH Broward website is http://broward.floridahealth.gov/
The Florida Division of Emergency Management today launched a statewide preregistration system for COVID-19 vaccine appointments. People 65 and older and frontline health care workers can visit myvaccine.fl.gov to pre-register for vaccine appointments that become available in their area. Those who have registered will be contacted by phone call, text, or email when appointments become available. As mentioned above, appointments for COVID-19 vaccination sites operated by the Florida Department of Health in Broward (DOH-Broward) for those without internet access can be scheduled using the State appointment system. Seniors age 65+ and frontline healthcare workers can call 866-201-6313 to request an appointment. For those requiring TTY access, the number is 833-476-1526. When people call the appointment number, they will be asked via an automated system to enter information using their telephone keypad. Live agents will call people back to make appointments when they are available. ?
Mobile at-home COVID-19 testing – Monday – Friday 9 a.m. – Noon, 1 p.m. – 4 p.m.
Drive-Thru Food Distribution Event  – Every Thursday from 9 a.m. – 11 a.m.
Fit Fort Lauderdale Virtual Classes – Sundays from 1 – 2 p.m.
Fort Lauderdale's Virtual Recreation Center – Virtual classes in art, cooking, line dancing, acrylic painting, yoga, Zumba, and more
Over the past few months, our perception of the Coronavirus (COVID-19) evolved from an unsettling rumor into a worldwide survival campaign. While researchers struggle to develop a cure or a vaccine, containment measures are being implemented across the planet. State, County and City administrations are enacting CDC preventive guidelines that sharply limit the opportunity for casual human contact, and deter the overlap of our respective "three to six-foot breathing zones" (as per the World Health Organization), thereby limiting exposure to potentially infected airborne droplets expelled by coughing, spitting or sneezing. Other emergency measures facilitate medical care, required or voluntary quarantine, economic relief, stay-at-home socialization alternatives, access to food, pharmaceuticals and essential supplies and services.
Specifically, Florida Governor Ron DeSantis is issuing Executive Orders. Broward County Administrator Bertha Henry is releasing countywide Emergency Declarations and Fort Lauderdale Mayor Dean Trantalis is mandating municipal Emergency regulations. Galt Mile co-ops and condominiums are also crafting association-specific rules that regulate contact among residents, employees, visitors and vendors along with access to resources. The Florida Department of Business and Professional Regulations (DBPR), which enforces Statutory provisions applicable to cooperative, condominium and homeowner associations, is issuing emergency orders that postpone regulatory deadlines for association boards, enable alternative governance protocols, and empower the naming of stand-ins to exercise the responsibilities of out-of-residence association officials.
Public officials serving local communities, such as the Galt Mile, are distributing constituent updates about these regulations and how they impact residents and businesses. A steady stream of newsletters and COVID-19 messages are being sent to Galt Mile residents and merchants by District 93 Statehouse Representative Chip LaMarca, District 4 Broward Commissioner Lamar Fisher and District 1 Fort Lauderdale Commissioner Heather Moraitis. Since the content in these State, County and City emergency regulations is often overheard while passing from person to person, it is subject to the mischaracterizations and distortions of pool talk, muddying the facts for many local residents. To help dispel needless concerns about skewed information, and clarify how these official mandates change our lives, links to each order or declaration (including recovery measures) are segregated by jurisdiction and listed in an attached document.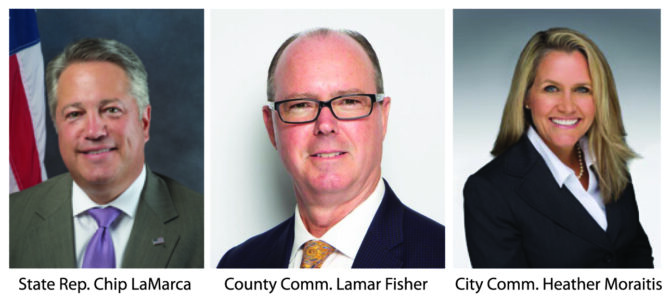 PHASING IN COVID-19 RECOVERY
On April 19, Governor Ron DeSantis announced the creation of a Re-Open Florida Task Force to carefully revive specific economic and social interactions – hopefully without triggering the need for a second statewide COVID-19 shut down. On April 30, the Task Force released its Final Report, defining a multi-phase approach to reopening jurisdictions based on infection rates, testing capabilities, the burden on local medical services and other CDC criteria.
State and local officials are faced with a terrible choice – a possible spike in the death toll from relaxed containment OR increasing poverty, unemployment and economic deterioration. Like the popular deli TooJay's, many local merchants have filed for bankruptcy, leaving thousands unemployed. Officials must cautiously relax restrictions since inadvertently boosting the infection rate could extend the pandemic.
Excluding Miami-Dade, Broward and Palm Beach Counties due to their higher late April infection rate statistics, DeSantis approved Phase 1 for Florida's 64 other counties on May 4, allowing masked customers observing social distancing guidelines to enter restaurants and retail shops, but only at 25% capacity and if dining tables at outdoor venues were separated by at least 6 feet.
OPENING SOUTH FLORIDA COUNTIES
Still in Phase 0, on April 29, 2020, Broward County Administrator Bertha Henry issued Emergency Order 20-08, conditionally re-opening certain non-essential amenities in Broward County subject to CDC protective guidelines (social distancing, facial coverings, etc.). The order applies to certain parks, natural areas, boat ramps, marinas, golf courses and common area pool facilities serving multi-family homes – such as condominiums. Later that day, Fort Lauderdale Mayor Dean Trantalis followed suit, specifying which of the amenities named by Henry would initially be re-opened in the City.
Although still barred by the State from re-opening any beaches, the Broward order was prompted by improving medical statistics deemed relevant by the CDC (i.e. the rate of new infections dropped below 10%, declining impact on area hospitals, etc.) Henry's order identifies those exempt from the facial covering requirement (Section 7), including children under the age of two, persons who otherwise have difficulty breathing, food service employees (when wearing a mask could pose a hazard), first responders whose personal protective equipment (PPE) is determined by their respective agencies, and those raising a religious objection.
Having crafted an incremental list of stringent safety measures, the Galt Mile Community Association (GMCA) relentlessly pressured State, County and City officials to safely re-open the neighborhood's private beach. Hastening local recovery would require strict adherence to CDC containment protocols in beachfront associations. With the exception of a few self-absorbed morons, the Galt Mile community has been a model of compliance.
At a May 4 GMCA ZOOM video conference, District 1 City Commissioner Heather Moraitis, District 4 County Commissioner Lamar Fisher and Statehouse Representative Chip LaMarca reviewed methodologies with officials from member associations to facilitate beach access and secure Phase 1 status in South Florida.
On May 8, although newly released Broward Emergency Order 20-09 still restricted beach access, the Governor announced that Palm Beach County could move into Phase 1 on May 11 (Executive Order 2020-120), and the Palm Beach County Commission voted to open their beaches on May 18. Citing the positive COVID-19 trending in Miami-Dade and Broward Counties, DeSantis said "Our target for them, we'd like to see them move into Phase 1 on May 18."
In daily contact, County Commissioner Lamar Fisher continually updated GMCA President Pio Ieraci about his struggle to include a specific date for beach access in the next Broward Emergency Order, which would either reflect or possibly expedite the Governor's anticipated May 18 Phase 1 approval in Broward. We'd soon be able to walk on the beach, shop in stores, eat in a restaurant or finally get a haircut. When DeSantis signed Executive Order #2020-122 on May 14, approving Phase 1 in Broward on May 18, the County immediately issued Emergency Order 20-10, enabling the limited re-opening of restaurants, retail shops, personal services, gyms, salons, movie theaters, community rooms and recreational amenities in multifamily housing developments (condos and co-ops), museums, public community pools, private club pools, and other services and amenities.
At a discrete May 14 meeting, a group of mayors and commissioners from Miami-Dade, Broward and Palm Beach Counties explored impending Phase 1 impacts. Officials representing the three South Florida counties had previously agreed to re-open simultaneously to bar the prospect of customers in restricted counties flocking to merchants in a neighboring county that re-opened earlier. When Palm Beach County officials engineered a Gubernatorial approval of Phase 1 on May 11, a week before Miami-Dade and Broward would earn Phase 1 status on May 18, they trashed that agreement, and provided Palm Beach merchants with a week-long clear field to usurp revenues that would ordinarily support businesses in Broward and Miami-Dade. Officials at the meeting observed how this inequitable disparity further burdened businesses desperately struggling to survive the COVID-19 shutdown.
To offset the fact that neither Broward nor Miami-Dade had met the Centers for Disease Control and Prevention's nationwide criteria for a Phase 1 reopening on May 18 (two weeks of declining deaths and new cases), officials at the meeting agreed to increase COVID-19 testing and continue the strict enforcement of CDC requirements for facial coverings, disinfection, and social distancing. In addressing beach access, officials feared that if crowds drawn by Memorial Day weekend sales and events (May 23 – May 25) also packed newly opened beaches, the infection rate could explode. As such, Broward officials decided to delay re-opening the beaches until after the holiday weekend – on May 26.
BEACHES REOPEN MAY 26
To diminish the prospect of a second lockdown by ensuring compliance with CDC safety protocols, Broward County Administrator Bertha Henry issued Emergency Order 20-12 on May 21, specifying strict enforcement of Phase 1 limitations on each re-opened venue. Under pressure to round out Phase 1, Henry released Emergency Order 20-13 on May 22, which finally sanctioned the May 26 re-opening of Broward beaches, along with Commercial Gyms and Fitness Centers, Hotels, Motels and other Commercial Lodging Establishments.
Beginning on May 26, Broward beaches will be open from sunrise to sunset for swimming, surfing, walking, running, biking, kayaking, paddle boarding and body surfing. While barred from using umbrellas, canopies, chairs, loungers, or coolers, beachgoers are also prohibited from picnicking, playing sports, sunbathing, sitting, lying down or gathering in a group of more than 10 people. Except for members of the same household or group, people must be separated by a minimum of six feet (6'). After flooding our beaches, thousands of visitors from Miami-Dade, where the beaches weren't approved for re-opening until June 1 – will likely compete for sharply limited restaurant seating.
Given the 50% maximum occupancy restriction on nonessential retail venues, merchants desperate to salvage their livelihoods must decide if revenues from a truncated customer base will cover the cost of fully staffed Restaurants and Retail shops. Some vendors will keep their doors closed until Phase 2 relief improves prospects for a sustainable cost/benefit while others will justify financing initial shortfalls to expedite a return to solvency.
In short, since the City and County recovery plans grossly compromised CDC protective guidelines in order to restart the economy, Broward residents seeking to avoid a second containment order – or simply survive the pandemic – are facing a series of judgement calls about whether destination sites are survivable or prelude to a dirt nap. If cutting the unemployment rate doesn't significantly increase the Medical Examiner's workload, we're out of the woods. If it does, we could once again confront the mysteries of Grubhub, FaceTime, ZOOM Video Conferencing and a long-term home-bound lockdown.
WHITE HOUSE VS. CDC
On April 17, the White House released an "Opening Up America Again" plan that cherry-picked elements of the CDC recovery requirements, but with a major caveat. The Administration faults the Governor of any State in which the plan fails. On April 30, a far more elaborate CDC plan called "Guidance for Implementing the Opening Up America Again Framework" was shelved by the White House, as its detailed guidance threatened to impede a speedy recovery.
For instance, a huge number of the 2 million positive COVID-19 cases and 113,000 deaths in the US by June 11 were corollary to non-essential travel. The CDC report states, "Travel patterns within and between jurisdictions will impact efforts to reduce community transmission. Coordination across state and local jurisdictions is critical — especially between jurisdictions with different mitigation needs."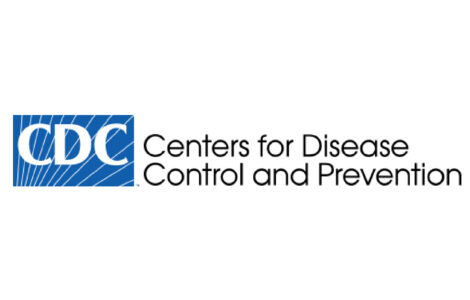 Although unrestricted travel poses a significant threat to pandemic containment, the White House plan lifts the ban on non-essential travel in Phase 2 – which was approved in Florida on June 3 (excluding Palm Beach, Broward and Miami-Dade counties), while the CDC plan requires a decreasing number of new cases for 42 days before approving casual travel.
Despite initially requiring jurisdictions to delay reopening plans until the number of new cases – or infection rates – declined for 14 days and medical facilities were no longer overwhelmed, once the White House shifted reopening responsibilities to state and local officials, those mandates devolved into nonbinding suggestions. As a result, case counts and positive test rates are increasing in more than half the states approved for reopening.
Having relieved state and local officials of compliance requirements with the White House plan, President Trump is pressuring Governors to reopen their respective economies without exploding the pandemic. To balance the White House economic objective with sufficient safeguards to dodge a far more disastrous second lockdown, the CDC would have to detail guidelines for the patchwork of reopening plans underway across the country.
Asserting that the CDC's 63-page missive was too prescriptive, Administration officials concluded that applying its complex schedule of protections would delay the recovery. They attacked the CDC for crafting detailed recovery measures for each type of business and social venue. While the CDC plan would curb local resurgences of COVID-19 across the country, on May 13, Senator Mike Braun (R – Indiana) blocked a Senate resolution to release the CDC plan, stating "The Guide would bog down the economy."
On May 20, the administration approved a greatly generalized CDC revision entitled "CDC Activities and Initiatives Supporting the COVID-19 Response and the President's Plan for Opening America Up Again", which provides State and local officials with the option to implement the CDC guidance or ad lib their way through this nightmare.
Fortunately, Broward is among the few Florida counties that pushed back when pressured to jump on Phase 1 and Phase 2 integration protocols. Instead, Broward County Administrator Bertha Henry issued a series of Emergency Orders that implemented CDC monitoring and mitigation measures specific to each of the newly reopened businesses and social venues. This should help the County quickly address any spike in new cases, given the increased exposure inherent in an economic reopening driven by guesswork and politics.
Of course, given that research into this virus is still in its infancy, largely experimental recovery measures have fueled a passionate nationwide controversy. Officials at every level of government are walking on eggshells since the only bulletproof defense against a second containment shut down would be a vaccine or a cure, projected for some time next year – and the first 150 million doses will go to first responders worldwide – so don't hold your breath. Click here for the executive orders and emergency declarations (updated regularly as issued) from the state, county and local government.