ELSS Scam: Bolstering Legislative Plan with Regulatory Inquiry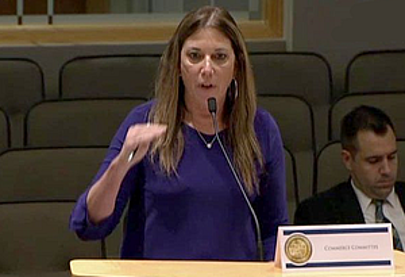 High-rise associations across Florida (including those on the Galt Mile) threatened with an onerous assessment to fund an Engineered Life Safety System (ELSS) coalesced to form the "Florida Association of Condominiums to Support Self-Determination" or FACTSS. A statewide advocacy organization, FACTSS adopted a central legislative objective with the help of former State Senator Ellyn Bogdanoff – to provide association homeowners with a legal right to forego retrofitting a gratuitous, budget-busting ELSS (i.e. enacting an ELSS Opt-Out). Having authored the 2010 Statutory amendment that empowered high-rise association homeowners to opt-out of a fire sprinkler retrofit, Bogdanoff's conversance with this issue is unparalleled.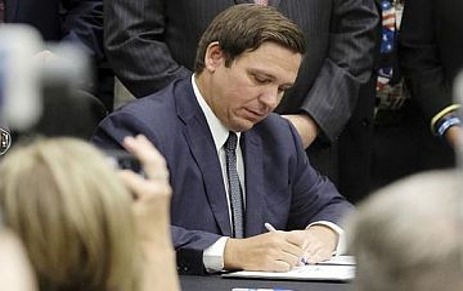 On June 28, 2019, Governor Ron DeSantis signed House Bill 7103. Despite the efforts of Fire Sprinkler Associations finger-puppet Senator Ed Hooper and an army of well-funded lobbyists,  Representatives Michael Grieco and Chip LaMarca, Senators Jason Pizzo, Jeff Brandes – and Tallahassee pundit Ellyn Bogdanoff – shifted a December 31, 2019 ELSS retrofit deadline to January 1, 2024, providing several million at risk Florida residents with a variety of regulatory and legislative opportunities to thwart this $multi-billion scam.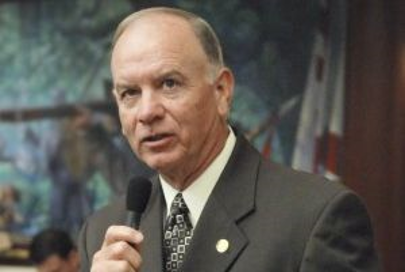 However, when convened during election years (such as 2020), Florida legislative sessions typically degenerate into hotbeds of campaign fund-raising – as contributions are bartered for political patronage. In this mercenary slop sink, legislative outcomes typically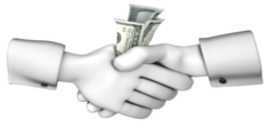 succumb to the dictates of deep pocketed special interests – like the corporate juggernauts that anchor Fire Sprinkler Associations. In response to this prospective pitfall, FACTSS complemented its ongoing legislative struggle with a collateral legal strategy.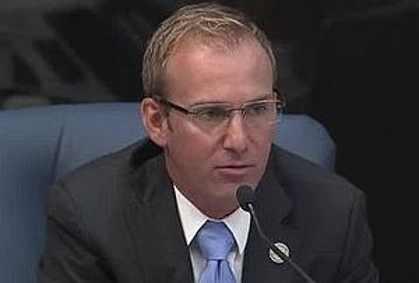 Florida CFO Jimmy Patronis serves as the state's Chief Financial Officer, the State Fire Marshal, and as a member of the Florida Cabinet. Among the state agencies that comprise his fiefdom are the Department of Financial Services and the Division of State Fire Marshal.
FACTSS has filed a petition for Declaratory Statement with Patronis' Department of Financial Services. In short, it questions whether local Fire Marshals have the right to require that an ELSS include fire sprinklers in associations that legally voted to opt-out of a fire sprinkler retrofit. To help edify millions of Florida condo residents subject to this regulatory extortion, the following update was posted on the FACTSS website:
---
FACTSS Files Challenge to ELSS Sprinkler Requirement

FACTSS, the Florida Association of Condominiums To Support Self-Determination, Inc., filed a request for a declaratory statement from the Florida Fire Marshal to validate requiring sprinklers as part of the Engineered Life Safety System (ELSS) requirement.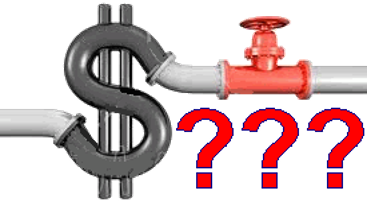 The main question posed to the State Fire Marshal is this: "Under what authority can the State and/or local Fire Marshal require a fire sprinkler system, whether in the units or in common areas, as part of an ELSS if the association followed the proper procedures outlined in statute and opted out of retrofitting sprinklers anywhere on its association property?"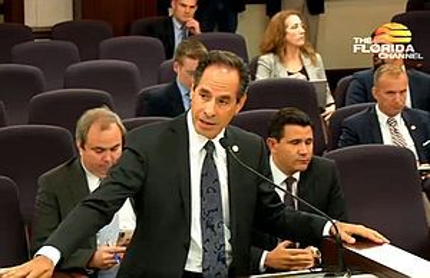 This challenge is in response to FACTSS member associations throughout the state being told by their local fire marshals that pursuant to the fire code adopted by the State of Florida, they may be obligated to install fire sprinklers as part of an ELSS. Many associations are being told by the local fire marshal that their ELSS plans would not be approved if it did not include a sprinkler system.
Associations affected by ELSS are those whose owners voted to opt-out of retrofitting their entire building under state law passed in 2010. Owners had until 2016 to conduct the opt-out vote.  FACTSS' argument is basically that if associations voted to opt-out of a sprinkler retrofit under state law, then an administrative decision by the State Fire Marshal cannot overrule state law by mandating fire sprinklers. 
---
Digging Out the Truth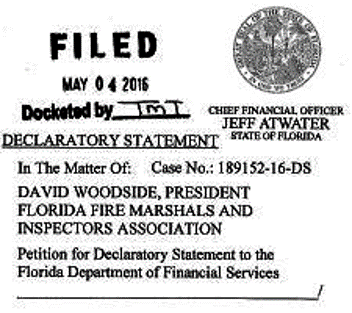 As questionably interpreted in a May 4, 2016 Declaratory Statement, the office of State Fire Marshal contends that although demanding fire sprinklers in associations that opted out violates State law, mandating fire sprinklers under the guise of an ELSS complies with the Florida Fire Prevention Code.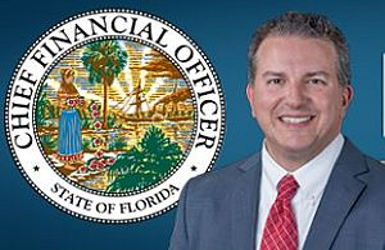 Although the Florida CFO (State Fire Marshal) and his Department of Financial Services have broad discretion in crafting Declaratory Statements, Patronis can neither ignore nor revise the Florida Statutes. As such, his agency's response to this tactical inquiry should clarify that the current policy is based on the mistaken premise that an Administrative Code interpretation trumps a Statute enacted by the Florida Legislature. Needless to say, it doesn't.
The impact of this strategy could resonate in the Legislature – and the courthouse – where several Florida associations have filed legal actions against their respective local fire marshals for allegedly exceeding their authority. Stay tuned!!!