---
Visit Your Politicians!

The web sites and e-mail links for your federal, state, and local representatives are available here. Click on the names below or the pictures of the representatives at right to go their respective web sites. Click on the e-mail links below or on the NAMES under the pictures to send an e-mail.
---
Ron Desantis - Governor [R] The Capitol
400 South Monroe Street
Tallahassee, Florida 32399
Phone: (850) 488-7146, Fax: (850) 487-0801
Click to Governor's Biography Page
Click to Governor's Executive Orders
Click to Jeanette Núńez, Lieutenant Governor
Click to the Florida Cabinet
Click to the Governor's Mansion
Click to the Media Center
E-Mail Governor DeSantis
Capitol Office
200 East Gaines Street
Tallahassee, Florida 32399
E-Mail Jimmy Patronis

Divisions
Accounting and Auditing - Paul Whitfield - (850) 413-5510
Administration - Rick Sweet - (850) 413-3100
Agent and Agency Services - Greg Thomas - (850) 413-3137
Consumer Services - Tasha Carter - 1-877-693-5236
Funeral and Cemetery Services - Mary Schwantes - (850) 413-3039
Investigative and Forensic Services - Simon J. Blank - (850) 413-3115
Public Assistance Fraud - Jack Heacock - (850) 413-4040
Rehabilitation and Liquidation - Toma Wilkerson - (800) 882-3054
Risk Management - Molly C. Merry - (850) 413-3120
State Fire Marshal - Julius Halas - (352) 369-2800
Treasury - Tanner Collins - (850) 413-3165
Workers' Compensation - Tanner Holloman - 1-800-342-1741

Offices
Cabinet Affairs - Robert Tornillo - (850) 413-2825
Chief of Staff - Ryan West - (850) 413-4900
Communications - Katie Strickland - (850) 413-2842
External Affairs - Brock Juarez - (850) 413-4900
General Counsel - Peter Penrod
Information Technology - Charles Ghini - (850) 413-3184
Internal Affairs & Appointments - Susan Miller - (850) 413-4900
Inspector General - Captain Mike Shoaf - (850) 413-3112
Insurance Consumer Advocate - Sha'Ron James - 1-877-693-5236
Insurance Regulation - David Altmaier - (850) 413-3115
Legislative Affairs - Meredith Stanfield - (850) 413-2863
Office of Policy and Strategic Initiatives - Tom B. Adams - (850) 413-2808


Marco Rubio - United States Senator [R]

Washington, DC
United States Senate
Washington, DC 20510
Phone: 202-224-3041
Miami Office
8669 NW 36th Street - Suite 110
Doral, Florida 33166
Phone: (305) 418-8553
Tampa Office
3802 Spectrum Boulevard - Suite 106
Tampa, FL 33612
Phone: (813) 977-6450
E-Mail Senator Rubio

Rick Scott - United States Senator [R]

Washington, DC
United States Senate
Hart Senate Office Building - Room 716
Washington, DC 20510
Phone: (202) 224-5274
Local Office (Tallahassee)
111 N. Adams Street - Suite 208
Tallahassee, FL 32301
Phone: (850) 942-8415
Local Office (Tampa)
801 North Florida Avenue - Suite 421
Tampa, FL 33602
Phone: (813) 225-7040
E-Mail Senator Scott

Ted Deutch - United States Congressman - District 22 [D]

Washington, DC
2447 Rayburn House Office Building
Washington, D.C. 20515
Phone: (202) 225-3001
Fax: (202) 225-5974
Boca Raton District Office
27900 Glades Road, Suite 250
Boca Raton, FL 33434
Phone: (561) 470-5440
Fax: 561-470-5446
Fort Lauderdale District Office
111 East Las Olas Boulevard, Suite 424
Fort Lauderdale, FL 33301
By Appointment Only
E-Mail Congressman Deutch




Senator Gary M. Farmer Jr. - Fla. Senator - District 34 [D]

Capitol Office
216 Senate Office Building
404 South Monroe Street
Tallahassee, Florida 32399-1100
Phone: (850) 487-5034, Senate VOIP 5034
Legislative Assistant: Jacob Flaherty
Legislative Assistant: Jennifer Gottlieb
Legislative Assistant: Jay Shannon
District Office
Broward College Campus
111 East Las Olas Boulevard, Suite 913
Fort Lauderdale, FL 33301
Phone: (954) 467-4227, Senate VOIP 43400

E-Mail Senator Farmer


Charles "Chip" LaMarca - Florida Representative - District 93 [R]

Capitol Office
1401 The Capitol
402 South Monroe Street
Tallahassee, FL32399-1300
Phone: (850) 717-5093
District Office
1827 NE 24th Street
Lighthouse Point, FL 33064
Phone: (954) 784-4531
Legislative Assistant: Corey Staniscia
District Executive Secretary: Samantha Verner
E-Mail Representative LaMarca


Lamar P. Fisher - Broward County Commissioner - District 4

Main Office
Governmental Center - Room 412
115 South Andrews Avenue
Fort Lauderdale, Florida 33301
Phone: 954-357-7004, Fax: To Be Announced
District Office
To
Be
Announced, Florida
Phone: To Be Announced, Fax: To Be Announced
Chief of Staff: Mary Pryde
Commissioner Assistant: Mabel Hurtado
E-Mail Commissioner Lamar Fisher
Chris Lagerbloom - Fort Lauderdale City Manager City of Fort Lauderdale
100 N. Andrews Avenue
Fort Lauderdale, Florida 33301
Phone: (954) 828-5013, Fax: (954) 828-5021
E-Mail City Manager Lagerbloom



Heather Moraitis - Fort Lauderdale City Commissioner - District 1

City of Fort Lauderdale
100 N. Andrews Avenue
Fort Lauderdale, Florida 33301
Phone: (954) 828-5004, Fax: (954) 828-5667
Commission Assistant: Melissa Coningsby
Phone: 954-828-5033
E-Mail Commissioner Moraitis

---
---

Follow The

Money


Deep Throat's cryptic suggestion to Bob Woodward of the Washington Post to expedite his bogged down Watergate investigation has developed into a useful political mantra. By "following the money", it is possible to understand the basis for relationships that appear "unusual". This section contains links to sites that feed the skeptic. Happy hunting.
---
Florida Department of State - Division of Elections
Campaign Financing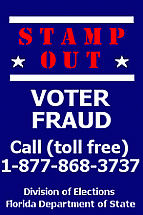 The official "follow the money" database for the State of Florida. The Division of Elections' Campaign Finance Database contains detailed financial records that campaigns and committees are required by law to disclose. By law candidates and committees are required to disclose detailed financial records of contributions received and expenditures made.
For committees, the campaign finance database contains all contributions and expenditures reported to the Florida Division of Elections since January 1, 1996. For candidates, the campaign finance database contains all contributions and expenditures reported to the Division since the candidacy was announced, beginning with the 1996 election. Through this database, you can view contributions and expenditures to/by candidates or committees, selected according to criteria that you specify, sorted in an order you choose. Its no coincidence that the Division charged with following from who and to whom the money flowed also houses the agency that investigates and exposes Elections Fraud.

The Division of Elections mailing address is Department of State, Division of Elections, 500 South Bronough Street, R.A. Gray Building, Room 316, Tallahassee, FL 32399-0250.
Phone: (850) 245-6200, Fax: (850) 245-6217 or (850) 245-6218
E-mail: [email protected].
The Voter Fraud Hotline is (Toll Free) 1-877-868-3737 (1-877-VOTERFRaud).
National Institute on Money in State Politics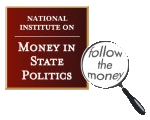 By searching the Follow the Money database, you can find out what specific businesses or contributors — or all contributors in any of 134 interest groups — invested in 2010 Florida Elections or the 2012 Florida Elections. Or, find out what they gave regionally, or nationally, or in any group of states you want. Interested in finding out why your representatives voted the way they did? Look here to see who gave them money. Curious about legislation offering big tax breaks? Look for the beneficiaries here, and see whom they gave money to. Wondering how big-money interests get favorable laws passed in state after state after state? Look for them here, where you can easily track their contributions across state lines.

The "Legislative Committee Analysis Tool (CAT)", a collaborative effort with Project VoteSmart, is a mashup of state legislative committee rosters and campaign donor data, delineating where the public interest and special interests collide. Of the $96.8 million in independent spending that was reported in Florida from 2006 to 2010, just under half was spent during the 2010 election. Compiled after the U.S. Supreme Court ruled on Citizens United v. FEC in January 2010, "Independent Spending in Florida, 2006-2010" explores how the jump in independent spending in Florida allows both large donors and candidates to circumvent the state's contribution and public financing limits, but poor disclosure laws inhibit analysis of the impact this spending had on the outcome of elections.

"Overview of the Florida 2012 Elections" ties together contributors, candidates, ballot measures, party committees, lobbyists and independent spenders. Interesting research like "Passing the Bucks: Money Games that Political Parties Play" examines how Florida's State level Party Committees raised and spent $195 Million in soft money during the 1998, 2000 and 2002 election cycles. In "Names in the News: Wellcare", we find out how WellCare - a private health maintenance organization - and its subsidiaries, gave more than $2 million to candidate and party committees between 2000 and 2006. Lots more...


The Center for Responsive Politics (OpenSecrets.Org) is a non-partisan, non-profit research group based in Washington, D.C. that tracks money in politics, and its effect on elections and public policy. The Center conducts computer-based research on campaign finance issues for the news media, academics, activists, and the public at large.

Find out which public officials are bought and paid for and how they are "working off" their debts. The "Shadow Money Trail" outs the funding behind politically active nonprofit organizations that do not publicly disclose their donors.

"Fueling Washington" explores the oil and gas industry's evermore intimate relationship with the federal government and the people elected to make the nation's laws. Go to Florida at OpenSecrets.Org to get a comprehensive picture of the money summaries, individual and PAC donors, and contribution sources of our public servants. "Tracking the Paybacks" and "Top Industries Giving to Members of Congress" are examples of the useful data this site has to offer. The Center accepts no contributions from businesses or labor unions.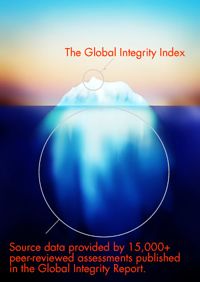 An independent, non-partisan, tax-exempt (under section 501(c)(3) of the Internal Revenue Code) international non-governmental organization (NGO) 2005 spinoff from The Center for Public Integrity, Global Integrity generates, synthesizes, and disseminates credible, comprehensive and timely information on governance and corruption trends around the world. As an independent information provider employing on-the-ground expertise, they produce original reporting and quantitative analysis in the global public interest regarding accountable and democratic governance.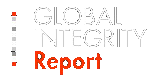 Working with its network of more than 1300 in-country experts in 120 countries, the independently funded organization is now adapting its proven methodology to new and exciting areas including sub-national governance and sector-specific anti-corruption challenges. The Global Integrity Report is a tool for understanding governance and anti-corruption mechanisms at the national level. Written by local researchers and journalists, the Report is characterized by an innovative, award-winning research methodology; a robust peer review process; and start-to-finish transparency. The Global Integrity Index annually assesses the existence, effectiveness, and citizen access to key national-level anti-corruption mechanisms across a diverse range of countries. The Local Integrity Initiative is a collection of unique projects assessing anti-corruption and governance at the sub-national and sector levels.
The Center for Public Integrity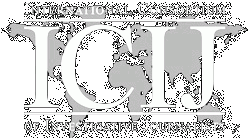 Created in 1989 by Charles Lewis, the nonprofit, nonpartisan Center for Public Integrity conducts investigative research and reporting on public policy issues in the United States and around the world. Executive director Bill Buzenberg, the Board and the Advisory Council are a "who's who" of award-winning media journalists. Created by the Center in 1997, the International Consortium of Investigative Journalists includes 160 leading investigative reporters and editors in 61 countries, enabling the Center's worldwide outreach.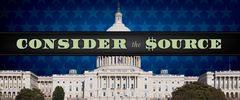 The Center focuses its investigations on money and politics, government waste/fraud/abuse, the environment, healthcare reform, national security and Juvenile Justice. All the Center's projects are supported by thorough easily accessible search databases.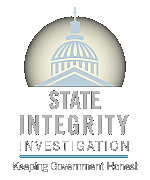 In the wake of the of the Supreme Court's 2010 "Citizens United" ruling that wiped out decades of election spending constraints, Consider the Source "outs" shadowy political organizations that work the system. Check the list of Super PACs that invisibly buy legislatures as if they were vegetables. Have a gander at the Super Donors that fuel these PACs. Sift through the Nonprofits that illegally pump cash into political platform dumpsters. To see the daily funding diversions of these groups as they happen, see Daily Disclosure. "Secrecy for Sale" unmasks 28 "nominee directors" who pose as public faces for more than 21,500 companies that sell to militaries and intelligence agencies via offshore subsidiaries. The shadowy worldwide trade in human body parts is revealed in "Skin and Bone". The "State Integrity Investigation" is an unprecedented, data-driven analysis of transparency and accountability in all 50 state governments (No state received an A, and eight states failed). Due to good marks for redistricting, Florida earned a "C-" on its Corruption Risk Report Card, or 18th in the nation. Much, much more...great stuff!

MAPLight.org a groundbreaking public database, illuminates the connection between campaign donations and legislative votes in unprecedented ways. Elected officials collect large sums of money to run their campaigns, and they often pay back campaign contributors with special access and favorable laws. This common practice is contrary to the public interest, yet legal. MAPLight.org makes money/vote connections transparent, to help citizens hold their legislators accountable. These indiscretions can be researched by Interest Group, by Company, by Contributor, by Legislator, or by Legislation.
Although no one ever accused Arianna Huffington of bi-partisan vision, her "Huffington Post" offshoot FundRace makes it easy to search by name or address to see which presidential candidates your friends, family, co-workers, and neighbors are contributing to. Or you can see if your favorite celebrity is putting their money where their mouth is. FundRace gives you the technology to do what politicians and journalists have been doing for years: find out where the money's coming from, see who it's going to, and solve the mystery of why that crazy ex-roommate of yours is now the Ambassador to Turks and Caicos. FundRace allows you to either check the contributing habits of individuals (friends, neighbors, etc.) or search by occupation (actors, scientists, CFOs, activists, lawyers, priests, etc.) or employer (Microsoft, Google, Halliburton, NBC, CBS, AOL, etc.). You can also see how the presidential candidates measure up in Fort Lauderdale, or any location that holds special meaning for you!

Roll Call is widely considered the leading source for Congressional News and information both inside the Beltway and beyond. Since 1955, Roll Call has been the newspaper of Capitol Hill, giving Members of Congress a platform to communicate with one another across the aisle and between the chambers. Led by Co-Editors Ed Henry and Tim Curran and Executive Editor Morton Kondracke, their reporters and columnists -- Stuart Rothenberg, Norman Ornstein, Donna Brazile, David Winston and Don Wolfensberger deliver breaking news. Check current national endorsements of Lawmakers and Lobbyists. Also see Rollcall's Vested Interests.

Congress.org is a free, public service of Capitol Advantage. It is powered by the CapWiz system. Congress.org allows users to identify and send messages (e-mail, letter, or fax) to their elected leaders in Congress, The White House, and state legislatures. These messages can be posted online with Letters to Leaders and, along with similar messages by others, read by everyone! Find and contact local and national media by ZIP code or by state with Media Guide. Have your representative's votes sent to you weekly via e-mail with MegaVote, search Action Alerts on a wide range of current issues, and take action in the Issues and Action area of the web site.

Some of the services sponsored by Congress.Org's CapWiz system are available below. Find and contact your federal, state and local elected officials, check the issues that you care about and let give them your opinion, see who's running for what office, contact your local media to give them a piece of your mind or simply register to vote! Just enter your ZIP code (if you don't know your nine-digit ZIP code, use your five-digit ZIP) or state and click. Easy as pie!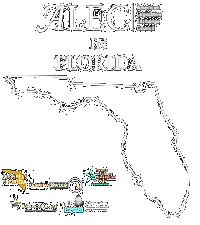 Common Cause is a nonpartisan nonprofit advocacy organization founded in 1970 by John Gardner. Now with nearly 400,000 members and supporters and 35 state organizations, Common Cause remains committed to honest, open and accountable government, as well as encouraging citizen participation in democracy. To strengthen public participation and faith in our institutions of self-government; to ensure that government and political processes serve the general interest, rather than special interests; to curb the excessive influence of money on government decisions and elections; to promote fair elections and high ethical standards for government officials; and to protect the civil rights and civil liberties of all Americans.
Common Cause Florida is fighting Governor Scott's attempt to wage war on voters and reverse Amendment 6, which criminalizes Gerrymandering. In "ALEC in Florida", Common Cause details the growing influence of the corporate front group ALEC (The American Legislative Exchange Council) over Florida's policy makers, documenting the unprecedented access to elected officials and the drafting of 'model' legislation which compliant lawmakers then push into law (increase incarceration in privatized prison jurisdictions, roll back voter registration, defund public education, etc.).

Project Vote Smart (PVS) is a citizen's organization dedicated to serving all Americans with accurate and unbiased information for electoral decision-making. Its policies, procedures and structure are designed to guarantee absolute impartiality and standards of excellence in fulfillment of its mission. In our democracy, no power is more potent than dependable, relevant and well-organized information about candidates for public office in the hands of voters before Election Day. Objective facts detailing candidates' backgrounds and issue positions and a reliable impartial source to contact with questions are a voter's only self-defense against current political campaign abuses. The source for this information must be a totally independent nonpartisan and objective entity that always puts the interest of the voter first and provides its service free of cost with easy and instant access for everyone. 40 national leaders, including former Presidents Gerald Ford and Jimmy Carter, formed Project Vote Smart (PVS) in 1992. Those who have served on their board include former Senators George McGovern and Barry Goldwater, former Governor Michael Dukakis, former Congresswoman Geraldine Ferraro and current Senator John McCain. PVS, described by the New York Times as "one of the most comprehensive campaign information sites on the web" and by the Philadelphia Inquirer as "spectacular" for gathering in one place the information any intelligent voter needs, constructed a user-friendly voter's self-defense system accessible through a website and a toll-free hotline (1-888-VOTE-SMART).

Their voter self-defense system includes a battery of indispensible tools. They digest key legislation in Congress and all 50 states into easy-to-understand summaries, enabling a comparison of campaign promises to voting records. Get comprehensive Biographical & Contact Information for every candidate. A Political Courage Test measures candidates' willingness to provide voters with their positions on the issues they will most likely face if elected. Rating 150 competing Interest Groups enables a comparison of candidates to the varying sets of issues important to each group. An ever-growing inventory of Public Statements allows for a comparison of issues to statements made by candidates. A comprehensive Campaign Finance database reveals how much money a candidate or public official raised and from whom. The VoteEasy tool is a powerful, interactive research vehicle that lets a voter instantly match their views to those of a candidate. The Ballot Measures of each state are catalogued and easily searchable. The site also provides voter registration forms, absentee ballots, and election schedules for each state. A litany of additional tools rounds out the site.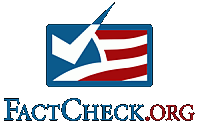 A web site devoted to "anti-spin", FactCheck.org is a nonpartisan, nonprofit, "consumer advocate" for voters that aims to reduce the level of deception and confusion in U.S. politics. The Annenberg Political Fact Check is a project of the Annenberg Public Policy Center of the University of Pennsylvania. Established by publisher and philanthropist Walter Annenberg in 1994, the Annenberg Public Policy Center is a community of scholars within the University of Pennsylvania that addresses public policy issues at the local, state, and federal levels. They monitor the factual accuracy of what is said by major U.S. political players in the form of TV ads, debates, speeches, interviews, and news releases.

Funded primarily by an endowment from the Annenberg Foundation, until 2010 the APPC accepted NO funding from business corporations, labor unions, political parties, lobbying organizations or individuals. After 2010, donations accepted from individual members of the public were capped at $1000 and fully disclosed upon receipt. Not unlike the service performed by Scopes in refuting internet virus hoaxes, Viral Spiral debunks the online political spin that blurs reality. The Wire tackles the endless train of tripe filched from the daily media droppings by public officials and organizations. Ask FactCheck makes the service available to the average Joe, similar to our Property Appraiser's "Ask Lori" offering.

A spinoff of FactCheck headquartered at the Annenberg Public Policy Center of the University of Pennsylvania, FlackCheck.org is a video-based counterpart to APPC's FactCheck.org. Using parody and humor, FlackCheck.org debunks false political advertising, pokes fun at extreme language, and hold the media accountable for their reporting on political campaigns.
To GMCA HOME
To THE NEW YORK TIMES POLITICS PAGE
To THE WASHINGTON POST POLITICS PAGE