---
Spotlight

This section will review the experiences that your neighbors have had as a result of engaging certain vendors. These narratives will include vendors that were hired by either individuals or condominium associations. It is important to understand that these reports are strictly anecdotal and should be treated as such. While the reports will be verified to the extent possible, anecdotal evidence falls short of "referral" requirements. The factors that made the experiences portrayed in the Spotlight section positive are not necessarily present in all circumstances. GMCA is not responsible for the outcome of any construction decisions influenced by the anecdotes contained herein.

The vendors currently reviewed in the Spotlight section of the Vendors Forum are:

If you would like to make contact with the author of any of these anecdotes to obtain further information, please contact GMCA at [email protected] and give the name of the company reviewed in the "Spotlight", your name, and your contact information. Similarly, if you have had a positive experience with a particular construction vendor that your neighbors would benefit from knowing about, please contact GMCA at [email protected] and give the name of the company and the pertinent adjunctive details. [Thanks...Editor]
Click To Top of Page

---
Bass United Fire & Security Systems, Inc.

Preface



I serve on the Board of Directors of Regency Tower. I am also the Chairman of the Construction Committee. During this period of furious renovation along the Galt, I have been forced into acquiring conversance in a variety of fields confluent to my responsibilities. Two factors have made this experience a positive one. First, I successfully operated my own business for many years. Second, I fortunately participate in a Board that has chosen to operate like a business. No member of our current Board suffers from the self-absorption that leads Doctors or Actuaries to believe that they are experts in anything but medicine or accounting. Our first order of business when tackling a construction project is to acquire the expertise necessary to define, organize, and oversee the impending task. Common sense dictates the degree of expertise to be proportional to the size and scope of the project. However, in view of our fiduciary responsibility, references and credentials of contractors that are in consideration for construction projects of any size are scrupulously researched.
Regency Tower is undertaking an elevator modernization project. We've contracted Dan Carey Associates to guide us through the pitfalls inherent in this type of construction. This project, like most modernization efforts, is actually a combination of several construction challenges that require conjoint coordination. In addition to the installation of new elevator equipment, evolving code requirements ordained upgrades to the electrical, HVAC, smoke and sensor, and recall systems as well. After aggressively pursuing references and credentials for firms in these fields, we invited six bidders for each auxiliary specialty. The bidding process is a competitive exercise that, along with comprehensive reference verification, will provide most of the information the Board needs to select a vendor. If care was taken to invite reputable bidders, the bids will be fairly consistent and close. Sometimes, however, one bid undercuts its competitors substantially. This causes a strange combination of suspicion, delight, and consternation.
Other factors being equal, the low bidder is placed under a microscope. Credentials and references are checked and rechecked. If the low bidder passes acute scrutiny, the question of how this vendor is able to achieve viable results with fewer resources than its competitors looms. There are only four possible answers. A cause for concern would be that the vendor is cutting corners. The vendor might be experiencing a cash flow dilemma that your job may alleviate. The contract might be a "loss leader" for the vendor, bringing the promise of additional business either from you or your neighbors. The fourth possibility is the ideal situation. This business is run more efficiently than its competitors and is able to pass the savings to its customers. This offers the customer the opportunity to engage in a long-term arrangement without any crises of confidence. I recently found such a vendor.
Vendor Info



BASS-UNITED FIRE SAFETY SYSTEM

Founded in 1977 by Brad Higdon, Bass-United Fire & Security Systems has been an established leader in the Fire Protection & Security Industry throughout Florida and the Caribbean. They offer consultation, installation, design, upgrading, and maintenance services in a wide variety of security and fire safety fields. They are conversant with Fire Alarm Systems, Closed Circuit Television Systems, Access Control Systems, Badging & Identification, Nurse Call Stations, Intercom Systems, Gate Entry Systems, Perimeter Protection, Security Systems, U.L. Central Station, Monitoring Equipment Sales, Service & Maintenance Agreements, Annual Inspections, Parking Control Systems and affiliated disciplines. Their product lines include all of the reputable hardware and software manufacturers in each of their service fields. They are organized around a structured business model that efficiently marries marketing, servicing, design, and installation departments into a professional yet personable entity that delivers as promised.

Their job wasn't the biggest, most complicated, most expensive, or most important auxiliary construction that our elevator consultant specified, but Bass-United treated it as such. The marketing representative, Paul Chadwick, explained each step of the process in detail, committing the company, on demand, to convenient time constraints and deadlines without hesitation. The Project Coordinator, Johnny Alonso, kept close contact with the building's Construction Committee, the other contractors, and his on-site crew. The crew was impressively experienced, courteous, and consistent with the company credo, careful yet aggressive workers. The fact that they had a functional knowledge of the relevant code requirements usually borne of supervisory personnel was a refreshing surprise.

Their bid was, as mentioned, substantially below those of its competitors. The time frame of the job was less by half as projected by the other bidders. As confirmed by seven of the contacted references, this process was a well-rehearsed effort for which every contingency was accommodated. They accomplished, on schedule, every detail to which they were committed. They conducted several operations-related instructional sessions for the benefit of our staff. Bass-United kept their promises without compromise. No corners were cut. They delivered!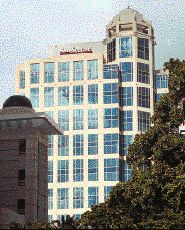 SUN SENTINEL INSTALLATION

The company we retained to perform the elevator modernization is Kone. The foreman of the installation crew, a veteran of hundreds of installations, remarked that Bass-United was "a pleasure to work with", a compliment that he admittedly seldom dispenses. Prior to each inspection, the Project Coordinator ran preliminary tests on the newly installed and existing equipment to avert unpleasant surprises. He also found and corrected minor code violations related to our old equipment that were beyond the contracted scope of work!

The Secret: Brad Higdon. The owner-operator of this enterprise is the energetic, clever, and devoted founder of Bass-United. Brad Higdon sees to it that all the moving parts of his corporate machine are well oiled. He is a hands-on employer who keeps current with all of the projects that Bass is involved with. His credentials are impressive and transparent. The April 2002 cover of SDM Magazine (a security industry journal), Brad Higdon's Bass-United installed the new Card-key access control system for the Fort Lauderdale Sun-Sentinel and a state-of the-art life safety system in the AutoNation Tower. They recently installed the fire alarm, intercom, clocks, bells, and P.A. Sound System into the Falcon Cove Middle School.

With offices in Miami and Broward County, Bass-United offers 24/7 maintenance and service contracts with the ability to interface with in-house capability or provide soup to nuts turnkey service. Bass-United's address is 1480 SW 3rd Street, Suite 9/10 in Pompano Beach, Florida 33069. Telephone number is (954) 785-7800; Fax number is (954) 785-7804, and Toll-Free call (800) 372-2770. Their web site is at https://www.bassunited.com/ and to reach Bass by E-mail send to [email protected] for administration, [email protected] for technical support, [email protected] for the service department and, [email protected]sunited.com for more information. BTW...You can E-mail Brad Higdon if you wish at [email protected]!

Click To Top of Page

---
Preface



During the millenium year, our building faced two large expensive projects. We needed to modernize our elevators and replace our driveway. Because the elevators were breaking down with greater regularity than could be addressed by our "elevator maintenance company", we opted to attend to them immediately. The first order of business was to hire an elevator consultant, Dan Carey Associates, to oversee every aspect of the modernization. After evaluating our existing system and wending our way through the bidding process, our Board of Directors (with the consultant's guidance) selected Kone Elevators to perform the modernization.
Vendor Info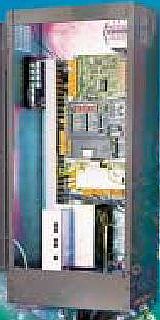 KONE CONTROL BOX

Founded in Finland in 1910, Kone is one of the leading companies in the global elevator and escalator business. They develop, manufacture, install, modernize and service elevators, escalators and autowalks. An international expansion strategy based on business acquisitions (including the former Montgomery Elevator Company), adopted in the 1960s, fueled KONE's development into a worldwide organization. The world's fourth largest elevator company, Kone has more than 23,000 employees and operations in some 800 locations in over 40 countries. KONE supplies 26,000 new elevators and escalators annually. They service 500,000 elevators and escalators as well as more than 180,000 automatic building doors. After enduring a disappointingly tepid experience with our previous elevator maintenance company, we were delighted to learn that maintenance and modernization business accounts for nearly 60% of their net sales. An intense investigation into their "credibility" yielded sterling results.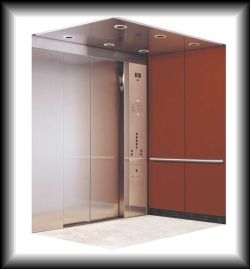 KONE ELEVATOR CAB

The demand for elevator modernization in South Florida is at epidemic levels. Every top-flight company is intensely busy and custom equipment has to be ordered many months before scheduled installation. Despite this, Kone was willing to accede to our demand for temporal penalty clauses and other demonstrations of good faith. They tailored a construction timetable to our needs and agreed to a litany of extras at no additional cost. Kone manufactures their own equipment so they are not dependent upon OEM (Outside Equipment Manufacturer) delivery schedules. While proprietary systems carry the danger of having to use "Company Maintenance", Kone gave us a complete set of service documentation and specs to allow us complete freedom to choose any service company if dissatisfied with Kone maintenance.

Our initial encounter was with Kone's Modernization Sales Manager, Dan Scaravelli. After suggesting a variety of purchasable "additional features" (all of which we declined thanks to our consultant preparing a comprehensive bid package), he offered a detailed explanation of how the modernization would proceed. He addressed the importance of interfacing with other auxiliary vendors such as the Smoke and Sensor, Electrical, HVAC, and Interior contractors. With the exception of these independent disciplines utilized to help span a 30-year gap in codes, Kone took care of everything. The Modernization Superintendent, a talented problem solver named Michael Gandy, fielded every glitch that arose during the course of construction.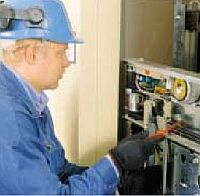 KONE INSTALLATION CREW

The crew that they assigned to us was superb. Polite and accommodating, they built a new elevator system, one car at a time, from the ground up. The computer-based system that dictates the elevators' behavior was carefully customized to suit the idiosyncratic needs of our residents. The Kone installation crew actually finished one month ahead of schedule and on budget. Not only did they work with the consultant, but also integrated seamlessly with the "upgrades" contractors. If any resident asked them anything about the job, they responded politely and thoroughly. Residents bought them gifts for the holidays! The crew educated the building staff about every aspect of elevator operations that concerned them.

They scheduled and passed every mandated inspection. When our consultant rated the quality of their work, he compared the ride to the gearless elevators that are usually found in 70 story skyscrapers. They addressed every detail that our consultant registered concern about. When the installation was complete, Kone left the premises in immaculate pristine condition. The subsequent transition into maintenance from installation was smooth and seamless. They provide 24/7 service with rapid response capability in emergency situations. Kone provided us with that rare experience, particularly so in Florida, wherein we received more than we paid for.

Kone Inc. maintains a local office at 3901 Commerce Parkway, Miramar, Florida 33025. The local telephone number is (954) 437-4300 and their Fax number is (954) 437-4322. Dan Scaravelli, the Modernization Sales Manager, can be reached by E-Mail at [email protected]. Tim Murk, the Service Sales Manager, can be contacted by E-Mail at [email protected]. To learn more about Kone, Click Here to go to their web site.

Click To Top of Page

---
Daniel L. Carey & Associates, Inc.
Preface



We recently undertook an elevator modernization project in our building. Our three 30 year-old Westinghouse elevators were breaking down on a regular basis. Our "Maintenance" company was unable to keep pace with the experienced rate of deterioration. In accordance with our Board's business orientation, we proceeded to interview consultants capable of evaluating the system's requirements, recommending a specific course of action, and overseeing the actualization of its recommendation. The Board checked references, visited several completed projects, and asked some tough questions. After enduring numerous consultants' presentations, we selected Daniel L. Carey & Associates, Inc. to guide us through the modernization.


Don't be unduly influenced by the polished presentations, they're virtually worthless.
Vendor Info



Daniel L. Carey & Associates, Inc. are elevator/escalator consultants. They devise elevator system modernization specifications customized to accommodate need, preference, and financial capacity. They also have voluminous experience in new installations. In addition, they perform comprehensive evaluations, auditing and diagnosing systems plagued by elusive ongoing difficulties. The firm is authorized to perform State Inspections. They have an affiliate subsidiary, Carey Cabs, that is optionally available to modernize the elevator interiors.
The Carey Cabs division of Daniel L. Carey & Associates Inc. is an elevator cab restoration company providing services from concept design to complete installation. They can either make repairs or fully modernize elevator cab interiors or entrances. Available products include custom ceilings, etched mirrors, glass walls for panoramic views, designer handrails, tiled floors, wood moldings, recessed and indirect lighting, industrial metal finishes for the art deco look as well as custom made cab protection pads. Carey Cabs' services are optional, the consulting services can either be integrated or remain completely independent.
Daniel L. Carey & Associates Inc. is a small firm comprised of very talented people, each with an area of expertise but redundant and flexible enough to provide comprehensive oversight. The obvious advantage of this model is accessibility and continuity. You will not have to tolerate several consultants, each having to be "brought up to speed" as they interchange. The heart of the firm, Dan Carey, is highly esteemed throughout the industry. An exceptional elevator consulting firm brings more to the table than engineering acumen. Carey's personal familiarity with different contractors' marketing, installation, and maintenance idiosyncrasies distinguishes him from most competitors. Partner Dan Miqueiro is a brilliant engineer with impeccable credentials. The office personnel are capable of addressing any possible emergency situation.
The service we received was, as promised, comprehensive. His initial evaluation of the "existing condition" of our old elevator system and detailed "scope of work" to be performed for its modernization allowed us to accurately assess our residents prior to the project's initiation. This is critically important to a governing Board because it demonstrates that the project was prefaced by adequate research. Carey's guidance throughout the bidding process was instructive without being invasive. The company's "hands-on" monitoring of the actual construction yielded two distinct benefits. It removed many of the obstacles that accompany any major construction before they could result in expensive delays. In addition, it gave the Board of Directors (and our residents) a comfort level that is only derived of confidence in the quality of oversight.
The end result surpassed all of our expectations. Our elevators are responsive, quick, and, as Dan Carey pointed out, "ride like the gearless elevators installed in 70-story buildings!" Modernizing the cab interiors is the final step in the project. Because his "Carey Cabs" subsidiary was retained to do so, he was able to schedule the interior upgrades simultaneous to instead of subsequent to the actual construction. This helped facilitate the construction timetable, completing the project one month ahead of schedule and on budget!
It was not unusual for Dan Carey to drop in at eleven o'clock at night, 5:30 A.M., or 2:30 in the afternoon. He made three times as many oversight visits as contracted for, at no additional cost. The crew foreman for Kone Elevator (our chosen contractor) remarked upon completing work on the final cab, "Even though its not called for in the contract, I am going to repaint the machine room because I know that Dan Carey likes a freshly painted room." He painted the room, fixed a railing that they didn't break, and generally rehabilitated everything that they thought Dan Carey might see. I have no doubt that Dan Carey's concern for the project's outcome surpassed our own. This devotion to excellence was confirmed by every checked reference. This is something that money can't buy.
Daniel L. Carey & Associates, Inc. is located at 6700 Griffin Road - Suite J, Davie, Florida 33314. The local telephone number is (954) 316-0304 and their Fax number is (954) 316-5956. Dan Carey can be reached by E-Mail at [email protected]. To learn more about Daniel L. Carey & Associates, Inc., Click Here to go to their web site.
Click To Top of Page

---
STRUCTURAL
formerly Structural Preservation Systems Inc. (S.P.S.)

Preface



South Florida is experiencing an extraordinary construction boom. The construction field is impregnated with legitimate contenders and fly-by-night pretenders that create a potential pitfall for the volunteer Board members that often have to face construction decisions about multi-million dollar repairs and rehabilitations. The first asset that any responsible Board member should acquire prior to tackling any construction effort is expertise. A consultant, engineer, architect, etc. will have more impact on the success of the project's outcome than any other single decision available to Condo Boards and their Construction Committees. Florida Statute clearly states that a Board's key liability protection inherent in its fiduciary responsibility stems from reliance on authoritative guidance. Simply put...if your plan fails, you are responsible; if your engineer's plan fails, you are not. Because we were facing a variety of construction challenges (concrete repair, waterproofing, irrigation, etc.), we engaged an Engineering firm, SPEC Engineering (Swaysland Professional Engineering Consultants, Inc.), that proffered expertise in a multiplicity of disciplines.
Our 30-plus year-old Condominium had recently underwent a roof replacement, new perimeter and interior fencing, concrete rehabilitation of its balconies (including new balcony railings), a new entryway, an elevator modernization project (with electrical, HVAC and smoke and sensor upgrades), exterior waterproofing, new heat pumps, plumbing valves in all the water lines, installation of an exercise room and dozens of other projects necessary to keep our home safe and competitive. Unfortunately, the foundation of the edifice had been sitting in water for twenty years. The building's designers overlooked the unrelenting flooding of our garage following every moderate to heavy rainstorm experienced. Ninety percent of the stormwater that fell in our sizable lower driveway migrated into the garage. After the 10-year useful life of the parking deck waterproofing that covered the garage expired, the garage flooding was exacerbated by incessant infiltration of rainwater through the decks. The expansion joints and columns that support the structure were straddling the fine, but expensive, line between repair and replacement. After reviewing several engineering studies of our situation, it became evident that a concrete rehabilitation of our garage and waterproofing of the parking decks required immediate implementation.
STRUCTURAL (S.P.S.) is a player in a very competitive market. Our Engineer created a scope of work that formed the basis of bidding invitations sent out to a half-dozen reputable contractors. The six finalists survived an intense investigation including reference checks, inspection of completed projects, primary and secondary interviews, and peer research. One factor we emphasized was the vendor's historical reaction to failure or dissatisfied customers. While STRUCTURAL shared impeccable credentials and excellent pricing with two other candidates, STRUCTURAL demonstrated a unique desire to deliver on their promises...even if it meant taking a loss! STRUCTURAL has a reputation built upon salvaging other contractors' missteps. The infamous Harbourage Place project, a 23-story construction disaster performed by another contractor that suffered intensive media lambasting, was given to STRUCTURAL for rescue.
Vendor Info



STRUCTURAL - formerly Structural Preservation Systems Inc. (S.P.S.), a group of companies based in Hanover, Maryland (along with VSL, Pullman Power, Electrotech cp, Shared Systems Technologies, 21st Avenue, Blount Road Properties, SGI Holdings and others), improves infrastructure by combining specialty construction, repair and maintenance services with proprietary technologies to provide innovative solutions for demanding engineering and construction challenges. Founded in 1976, STRUCTURAL has earned recognition as one of the industry's leading specialty contractors. With locations nationwide, STRUCTURAL serves the commercial, government, industrial, energy and transportation markets. STRUCTURAL offers construction solutions for Office & Commercial Buildings, Healthcare Facilities, Stadium & Convention Facilities, Multifamily Residential Facilities, Parking Structures, and Historic structures, Retail Facilities and Hospitality Facilities. Their expert technicians repair spalled concrete surfaces, seal leaking cracks and joints, and apply coatings and linings.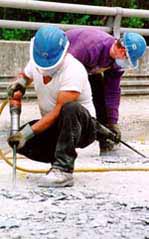 Deck Demolition

STRUCTURAL (Structural Preservation Systems) replaces defective, damaged or deteriorated concrete, restores structural function, protects concrete from aggressive environments and restores any lost performance requirements. STRUCTURAL has extensive expertise with dry packing, form and cast, hand-applied, full depth repair, overlays and wet or dry mix Shotcrete. Conversant with brick, stone and glass block masonry, STRUCTURAL cures problems that are prevalent in the full spectrum of masonry construction like deteriorated mortar joints, cracked brick or mortar joints caused by stress buildup in masonry facades and water penetration into and behind masonry walls. Their Waterproofing and protection techniques alter service or exposure conditions, enhance physical properties, install barriers, alter electro-chemical behavior, or halt water infiltration. Through the use of techniques such as chemical grouting, Plaza Deck Systems, routing and sealing, Expansion Joint Systems, sealers, coatings & membranes, Pile Jacketing and cathodic protection; they can prevent water from entering or exiting a structure through cracks, joints or failed waterstops and extend the time duration between maintenance cycles.

Our project required the removal of a topping slab, the installation of a waterproof membrane, resurfacing the newly waterproofed decks, hundreds of structural repairs in our garage, replacement of the deck lighting and dozens of electrical, structural and plumbing upgrades to render the effort code-compliant. The job was projected to take about six months to complete. During the initial demolition, we had the opportunity (for the first time in thirty-plus years) to actually see the gaffes, cracks and anomalies in the in-ground drainage, electrical conduit and irrigation systems that were responsible for the hundreds of mysterious clogs, floods, shorts and service interruptions that generally plague older buildings. Instead of taking advantage of the newly discovered repairs to hike the estimate, STRUCTURAL assigned a project engineer and a project manager to revise their game plan and accomplish the additional construction with minimal (and often NO) additional cost. This on-site management (Ron Casey and Joe Corra) kept things humming, efficiently scheduling the subcontractors and overseeing inspections while clearing all improvements and adjustments with our Engineer, John Evans of SPEC Engineering. If they couldn't be there for any reason, another fill-in manager was sent to ensure that every aspect of the construction was properly managed.

Changes were made, as needed, on a daily basis via effective communication among our Engineer, the STRUCTURAL personnel, subcontractors and building representatives from our Construction Committee. This communication provided the basis for dozens of mutually beneficial trade-offs wherein STRUCTURAL could cut labor, storage or material costs in exchange for pro bono attention to unanticipated obstacles outside their original scope of work. For instance, we originally contracted to have a layer of chattahoochee removed prior to resurfacing a deck with pavers. When our Engineer explained that it wasn't necessary to remove the chattahoochee layer and the demolition was extremely labor-intensive, we agreed to relieve STRUCTURAL of that responsibility in exchange for the removal of a vent housing that was a security problem, the installation of a new planter in its place and cutting a new vent covered by a new louvre. This trade-off saved us both thousands of dollars. This omnipresent communication pipeline also allowed the contractor to make dozens of last minute scheduling changes, consolidating labor costs which saved money and time. When bad weather subverted the timetable, they worked weekends to catch up.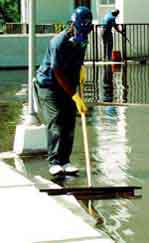 Installing Waterproof Membrane

Every rehabilitation project that involves an older building carries with it a plethora of construction surprises. It is imperative to provide for these when determining the assessment needed to finance the project. A 25% contingency is conservative when a sizable portion of the job is fraught with unexplorable variables (buried drainage pipes, inaccurate ancient blueprints, unrecorded non-compliant "quick fixes", etc.). It also allows the Board to take advantage of money-saving upgrades that can be instituted "on the fly". Instead of rehabilitating our thirty-year-old planters that suffered from inadequate electrical and irrigation connections, for a small increase, we were able to completely replace them along with new irrigation and electrical lines that, incidentally, extended our waterproofing warranty by five additional years and cut water costs. STRUCTURAL, with constant input from our Engineer, made many such recommendations during the course of the project. Whenever a price increase was attached to the recommendation, they demonstrated a comparable savings in either another phase of the project, or minimized future water, maintenance or electrical costs. In response to several major problems that surfaced, STRUCTURAL always opted for the best possible solution...often at their own expense! The theme that governed every construction decision was "a successful result". I believe that because they cared as much about the outcome and our resources as we did, we received the biggest bang possible for every construction buck spent. STRUCTURAL's adherence to the old Marine Corps motto "adapt and overcome" literally saved us tens of thousands of dollars!

With offices in Pompano Beach, STRUCTURAL (Structural Preservation Systems) is directed by a construction wizard named Randy Powers. Randy will make a thorough presentation after investigating your construction concerns. Whatever else you do, listen to what he has to say and examine Structural's portfolio before you do it! He will most likely enrich your project without diminishing your assets. They also have a secret weapon. When Randy needs something done, he turns to Branch Manager Steve Bright to accomplish its implementation. He is conversant with every construction technique known to man. STRUCTURAL's address is 2001 Blount Road, Pompano Beach, Florida 33069. Randy Powers' E-mail address is [email protected] and Steve Bright can be emailed at [email protected]. STRUCTURAL's telephone number is (954) 984-9555 and Fax number is (954) 984-9559. Their web site is at https://www.structural.net/.

Click To Top of Page

---

Preface



We have just completed a very large project at the Regency South building with Hill York. Our project involved: the replacement of our cooling tower with a new stainless steel tower, the replacement of all of our steel piping for the AC units in the building with new copper pipe and the installation of an additional (redundant) pump for the building AC system.
Our experience with Hill York from the sales person to the project manager and all of the technicians involved was absolutely wonderful. The level of professionalism and courtesy demonstrated by Hill York is hard to find in the contracting industry. The sheer scope of our project dictated approximately a six-month schedule to complete all of the work. During most of the six-month period we had technicians working inside the building, in the hallways and other common areas, which is always a difficult proposition, but we never had any complaints that amounted to anything. In fact, most of the comments from our owners were only to praise the technicians for their conscientious efforts and work habits. Hill York also produced all of their own documents required by the City & County agencies for permitting. This included Engineering and Signed & Sealed Project Drawings for all phases of work. Hill York completed all projects and obtained all of the required Preliminary & Final inspections in a timely manner as scheduled.
In summary, Regency Towers South Association, The Board of Directors and Manager are extremely satisfied with the overall project as described and with Hill York. We do not hesitate to "highly recommend" Hill York to anyone looking to commence on a similar project.
Vendor Info



Hill York is one united service force with one common vision - Making Life More Comfortable, Operationally Hill York is made up of two distinct companies, Hill York Corporation and Hill York Service Corporation. Why two companies with one vision? As Hill York Corporation grew to make its mark as the leader in innovative air conditioning solutions and setter of standards for the industry's equipment, so did the needs of our customers. In an effort to create long-lasting relationships with our clients we decided to expand our services to encompass an even greater breadth of capabilities with the inception of Hill York Service Corporation. The Hill York pre-construction team partners with you to evaluate all phases of cooling system development. Our Design / Build team oversees your project from concept to completion. Our Service Corporation is there to provide you cost efficient service and maintenance solutions to prolong and perfect the life of your cooling system.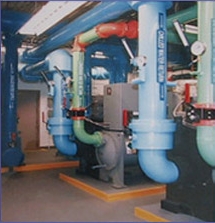 NEW CONSTRUCTION

New Construction - The backbone of Hill York's success is our experienced team of HVAC project managers and design engineers. Our construction experience is tailored to Florida's special needs including the new Florida Mechanical Code as well as tackling our high humidity control. A thorough understanding of smoke control keeps us in the lead. Hill York's emphasis on Design / Build and value guarantees to meet owner's expectations of comfort versus cost. We have structured our company to parallel our customers. General contractors and construction managers have pre-construction groups that start early in developing a project. We have our own pre-construction team of engineers to follow a project, with our customer, from concept to completion. This team has the ability to improve projects in terms of overall cost, comfort materials and energy efficiency.

Pre-Construction - From teamwork and commitment to product quality and leadership, Hill York helps clients integrate energy efficiency and building systems that make sense. Hill York has assembled a team of engineers and professionals whose sole function is to meet the pre-construction needs of our clients. This initial and crucial phase of development is where the planning takes place. We provide an early analysis of the project in its entirety including, the materials used, the equipment systems, scheduling and cost evaluations. Our advanced software systems and AutoCad designers allow us to maintain project control and ensure reliable project completion dates to fit your desired schedule. We design the system so that it is integrated with the structural and architectural elements of your project while keeping in mind accessibility requirements for maintenance and service. Our designs are tailored to the specific needs of Florida's conditions exceeding all building codes and standards. Depend on Hill York to build and customize your cooling system into a finely crafted, energy efficient finished product.

Replacement / Retrofit - With more than half a century of expertise in project management, depend on us to build and customize your cooling system. From the design phase to the full construction of a project, large or small, teamwork and consistency are the hallmarks of any Hill York job. All projects are completed on-spec and on-time. Our field construction team minimizes the otherwise time-consuming transitions between pre-planning, roughing, delivery, and start-up. Our advanced software systems allow us to maintain project control and ensure reliable project completion dates to fit your desired schedule. Our designs are tailored to the specific needs of Florida's climate, exceeding all required building codes and standards. The Hill York replacement team offers services that other companies cannot match. Our fleet of mobile emergency chillers will give you the precious time you need to select and order your replacement. From the time an order for a new chiller is placed with the manufacturer, it could be 6-8 weeks before delivery. Our temporary chiller hookup can get you through this trying time. A remote chilled water connection to your existing building system will keep you comfortable while important decisions are being made.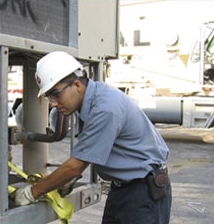 SERVICE REPAIR

Service Repair - We provide exceptional air-conditioning service to customers who value craftsmanship. It is our goal to equip our customers with guidance, assurance and solutions when repairs are needed. We accomplish this goal through the interaction and teamwork of field technicians and office personnel. Our technicians complete a rigorous, five-year apprenticeship program before becoming a journeyman mechanic. Hill York also has an in-house training program for all its employees, giving us the advantage to stay in front of the ever-changing technology and safety issues within our industry.

Maintenance Agreements - As part of our commitment to service excellence, Hill York provides various Service Agreements. Problems often associated with air-conditioning neglect are commonly not covered under a warranty and that's where preventative maintenance assurance comes in. Preventative maintenance is key to maintaining the life of your air-conditioning system and Hill York Service offers Maintenance Agreements that are tailored specifically to your needs.

With Headquarters in Fort Lauderdale, Hill York Service Corporation is located at 2125 South Andrews Avenue, Fort Lauderdale, FL 33316. Phone: 954.525.4200, Fax: 954.763.7548. Hill York headquarters is made up of over 200 dedicated Hill Yorkers. All are commited to making life more comfortable for both our employees and customers throughout South Florida. With offices in Fort Lauderdale, Miami, West Palm Beach, Naples, Sarasota, Daytona Beach, Melbourne and Tampa, it's no wonder we remain Florida's trusted source for Air-Conditioning Service, Repair, Design and Installation.

Hill York's esteemed Officers are dedicated, talented professionals who have distinguished themselves as leaders in the air conditioning construction and service industry. This team is recognized for its ability to create resolve and commitment among our evergrowing family of Hill Yorkers and continue a successful business model that spans decades. The members of our Executive Team have been promoted from within, beginning with hands-on, field experience, while others combine years of education with skills and proficiencies learned from accountability and proven methods. The brass includes Robert W, "Chip" Lafferty (Chief Executive Officer), Robert S. Lafferty, Jr. (Chairman of the Board), Jeffrey Phillabaum (President, Hill York Corporation) and Mark Kerney (President, Hill York Service Corporation).