---
President and Chairman, Presidents Council - Pio Ieraci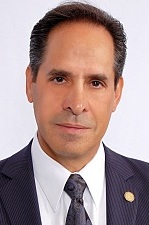 PIO IERACI

Pio Ieraci is a unique blend of businessman, family man, diplomat, and village shaman. In addition to the panoply of responsibilities he faces as President of the Galt Mile Community Association, he administers the high powered Presidents Council. The current President of every member Association participates in a forum created to examine the impending obstacles that confront their Associations, exchange information useful in that regard, and formulate strategies to effectively provide relief. Pio Ieraci is the catalyst that allows this mixture of strong-willed individuals to achieve the levels of cooperation necessary to effectively identify and contend with the common problems while concurrently attending to the particular concerns of individual Associations. A Board member of the Galt Ocean Club, Pio is able to diagnose complex technical, civic, political, and financial conundra and encourage agreement on their resolution. It is not uncommon for the most exasperating challenges, once identified as such by members of the Council, to be placed on Pio's typically full plate!

---
Vice President - Director - Eric Peter Berkowitz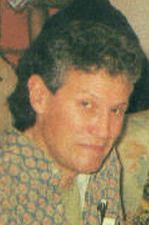 ERIC PETER BERKOWITZ

Having lived in both Ocean Manor and Southpoint before serving on the Regency Tower Board of Directors, Eric Peter Berkowitz developed a unique perspective of the Galt Mile. Eric created and serves as "webmaster" of the Galt Mile Community Association web site, one of largest and most comprehensive in South Florida. As editor of the "Galt Mile News", the Association's newsletter, he keeps community residents and neighborhood merchants informed about issues critical to their rights, homes and lifestyles. A prolific writer, Eric relates Association policy as formulated by the Board, the Advisory Board and concerned residents. Always active, Eric's organizational skills were critical to Fort Lauderdale's inclusion in the beach renourishment project, the installation of Automated External Defibrillators throughout the neighborhood, the successful promotion of practical fire safety regulations and myriad other challenges. Eric also serves as the community's eyes and ears, alerting the neighborhood to positive and negative political impacts emanating from Fort Lauderdale's City Hall, Broward County HQ, Tallahassee and Washington DC. Accumen accrued as Regency Tower's Construction Chair has positioned Eric to assist with the Galt Mile's structural rebirth.

---
Secretary - Director - Fern McBride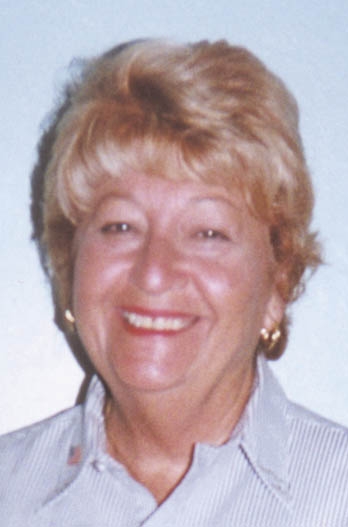 FERN MCBRIDE

A veteran of the Public School system, Fern is blessed with a proclivity for organization and excellent communication skills. Somehow, our soft spoken former educator has been able to quietly compile the fast paced Advisory Board activities into a coherent set of minutes every month. Fern's organizational abilities were first recognized by her neighbors in Regency Tower, where she participates in several committees and served on the Board of Directors - not suprisingly as Secretary! Upon retiring from the Regency Tower Board, her peers drafted her to continue as Assistant Secretary. Her low-key demeanor and quiet charm disguise a tenacious commitment to improving our homes and our neighborhood. In addition to making consistent contributions at countless Advisory Board and Presidents Council meetings, Fern has traveled to Tallahassee to fight for the rights of condo owners. When the Broward Beach Renourishment project was being considered by the Florida Cabinet, Fern participated in a successful demonstration by a contingent of Galt Mile homeowners supporting the project. When initially appointed Secretary, the usual format of assigning the attendant executive responsibilities to a director were set aside to take advantage of Fern's unparalleled competance as a communicator. Inevitably, she was also named to the Board as a Director.

---
Treasurer - Director - Fred Nesbitt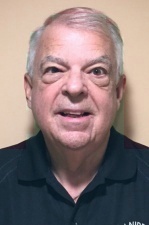 FRED NESBITT

Fred Nesbitt is a chronic volunteer. When a group of Playa del Mar residents spontaneously birthed that association's newsletter, Fred was among the original contributors. In short order, he was elected to the Playa del Mar Board of Directors where he has since served as Treasurer and President. When appointed to the Galt Mile Community Association Advisory Board, the entire neighborhood started benefitting from his networking skills. Within two years, Fred's participation quotient surpassed that of members serving for decades. A veteran of successful campaigns to rescue the Galt Mile Reading Center and thwart the proposed construction of a Liquefied Natural Gas plant off the Galt Mile Beach, Nesbitt has proven a work-a-holic dynamo. Not surprisingly, his peers soon shifted Fred's wheelhouse from the Advisory Board to the GMCA Board of Directors and named him Treasurer, charging him with guardianship of the neighborhood checkbook. Changing hats as required, Fred also applies skills honed in Washington D.C. to citywide challenges by serving on several Fort Lauderdale Advisory Boards (the Fire-Rescue Bond Issue Blue Ribbon Committee and the Budget Advisory Board).

---
Director - Ralph Hamaker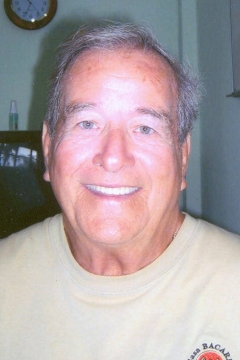 RALPH HAMAKER

Hailing from Coral Ridge Towers South, Ralph Hamaker is the sole representative to the Board of Directors from a Cooperative. A past President of CRT South, Ralph is familiar with issues that impact our four members from the Coral Ridge Towers Complex in the western sector of the Galt Mile Community. Ralph's contributions to improving the Galt Mile area are legion, including noise abatement, traffic control and beach renourishment. Intimately involved with the rebirth of the Galt Ocean Village Shoppes area, Ralph was instrumental in attracting the Beach Community Center and Il Lugano, two community lynchpins critical for the neighborhood's stability. Coral Ridge Towers, built just prior to to Condo Act of 1963, was the first hi-rise cooperative financed by the FHA to have a swimming pool. The Coral Ridge Towers (CRT) complex, later expanded to include the North, South (Ralph's home), and East buildings, was a blueprint for developers prospecting for amenities to include in their offerings. The CRT Complex (four Cooperatives) could not have found a more effective pro-active representative than Mr. Ralph Hamaker.

---
Director - Andrew Surdovel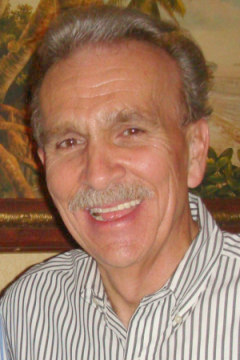 ANDREW SURDOVEL

A Galt Mile resident via birthplace Jersey City and upstate New York, Andy is a quiet tornado. A modern day Renaissance Man, this Engineer - Printer - Builder helped steer Plaza South to its current status as one of the Galt Mile's premier residences. To benefit from skills honed during a flourishing Engineering career (Senior Project Engineer at the Bendix Corporation, Vice President of Engineering at a New York fastener company, etc.), his Plaza South neighbors continually vested him with rotating responsibilities on their governing board beginning in 1996 (within a year of his arrival in South Florida) – as President, Secretary and Assistant Treasurer. The proprietor of Minuteman Press, Andy also manages a thriving Oakland Park Boulevard printing enterprise he conceived and nurtures with better half and partner – Joyce. While serving on the neighborhood association's Advisory Board, this master of multi-tasking helped resolve countless community conundrums, invariably weighing in as the voice of reason. Once, to fill some spare time, Surdovel displayed "soup to nuts" conversance with building codes by constructing three homes in New York - personally!

---
Director - Ed Hashek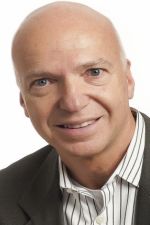 ED HASHEK

During his tenure as The Galleon's official bean counter, Ed made countless contributions to the community's Advisory Board, where he took up the gauntlet for a Chinese menu of neighborhood challenges. Wielding an academic pedigree that productively blends Information Technology with Business Management, Hashek carved out a sterling career in IT Security, where he exercised his expertise in the financial sector (thwarting scams to plunder our banking data). To help quell an insatiable appetite for community service, social justice, Theater and the arts, Ed serves as a Director or Trustee for a litany of organizations in Wisconsin and Florida, including the Community Foundation of Broward County, the Milwaukee Art Museum, The Milwaukee Repertory Theater Company, the Island City Stage and now - the Galt Mile Community Association. Leveraging a unique personal skillset, Ed infuses each of his undertakings with expedience and uncompromising dedication; he quietly gets the job done – an observation not lost on his Galt Mile peers when naming him to their governing board.


Board Member

Association

Office#

Home#

James Abruzzino

954-563-4221

***

AnneMarie Adams

954-566-1318

954-566-7387

Vart Adjemian

954-565-9411

954-604-9054

Lorraine Alfano

954-375-3900

954-375-3950

Jeff Axelson

954-563-2425

301-455-4366

Eileen Bendis

954-566-8606

954-295-7222

Franci Bindler

954-537-4700

954-563-6444

Anda Bloom

954-630-1311

954-537-7786

Theresa Claire

954-565-0777

954-561-0865

Dr. James Comis

954-565-6696

954-568-2324

Doug Dawson

954-565-6696

954-529-4151

Eileen Ellison

954-565-0770

201-317-8263

Fran Epstein

954-563-6353

954-537-4131

Kathleen Freismuth

954-564-8554

954-566-5628

Richard Gabrielle

954-563-6353

954-563-4945

Lisa Giordano

954-564-6328

N/A

Carol Hall

954-563-2425

312-806-4700

Amanda Hawkins-Vogel

954-564-4400

954-226-5116

Warren Hurley

954-565-0770

954-561-1531

Glenda Jayson

954-375-3100

201-410-6930

Michael Katz

954-563-6353

954-563-0959

Rosemary Kelley

954.565.1631

954-565-6818

Mel Kessler

954-375-3900

954-375-2287

John Kochanowski

954-565-2980

413-854-7157

Frances Konstance

954-375-3100

954-563-0655

Robert Korn

954-563-2497

954-530-6210

Lewis Kraus

954-563-7268

516-724-6318

Don Larson

954-564-6328

954-401-6518

Gary Ledbetter

954-564-8554

N/A

Linda LeDuc

954-561-3423

214-926-9170

Eric Linder

954-561-2284

954-257-8110

Laurie Madenfort

954-772-5200

561-706-7676

Jim Madgett

954-776-0732

954-928-1247

Lois Mancke

954-565-2731

516-637-3572

Richard Mangone

954.565.1631

617-567-3363

Steve Marcus

954-563-7268

954-292-5730

Ron Mashaal

954-565-2507

514-998-5808

Ilan Matsas

954-563-4221

954-744-0203

Fern McBride

954-566-8606

954-561-2965

Madeline P. Mercado

954-566-1318

954-630-0656

Jean Miller

954-375-3100

954-567-1290

Steven G. Miller

954-563-5616

N/A

Charles Morton

954-233-6914

N/A

Dr. Alex Moyyad

954-776-6484

734-330-3496

Kate Mullan

954-776-6484

860-402-3787

Kimberly Neill

954-565-2980

N/A

Robert Papineau

954-565-2731

301-367-3100

Ulrike Parker

954-630-1311

954-565-7299

Richard Pohan

954-565-2507

954-537-6049

Everett Pyatt

954-565-6696

703-841-8318

Pat Quintero

954-375-3100

954-213-3583

Leonard Sanders

954-375-3900

954-375-3750

Steve Sarkisian

954-563-6353

215-284-7000

Carol Schmidt

954-567-4523

754-224-6565

Joe Sclafani

954-565-2507

914-924-1090

Mary M. Short

954-561-9795

954-566-1581

Richard Solewin

954-561-0990

954-537-1306

Frank Talerico

954-566-7500

954-568-0507

Maya Tegov

954-565-9411

917-623-8000

John Toklucu

954-563-5616

954-854-0776

Gary Tripoli

954-566-1318

954-566-3911

Huey Vanek

954-375-3100

954-565-5671


Linda LeDuc, President
Laurie Madenfort, Vice President
Charles Morton, Treasurer
Galt Merchants Association
3912 N. Ocean Boulevard, Fort Lauderdale FL 33308
Phone: (954) 561-3423, E-mail: [email protected]


Oscar Kraehenbuehl
Dr. Alex Leeds (Dec.)
Earl Lifshey (Dec.)
Dick Tymeson (Dec.)
Robert Rozema (Dec.)
James Gill (Dec.)
Francis Casier (Dec.)
Rose Guttman (Dec.)
Leah Glickfield (Dec.)
George Mayer
OSCAR KRAEHENBUEHL
DR. ALEX LEEDS
EARL LIFSHEY
DICK TYMESON
ROBERT ROZEMA
JAMES GILL
FRANCIS CASIER
ROSE GUTTMAN
LEAH GLICKFIELD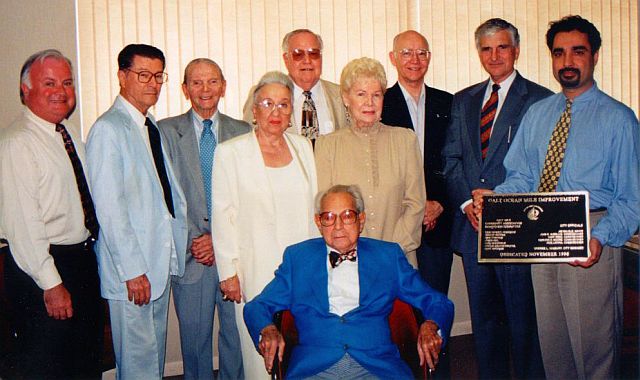 EARL LIFSHEY & GMCA LEADERSHIP ACCEPTING PLAQUE FOR GALT OCEAN MILE IMPROVEMENT PROJECT