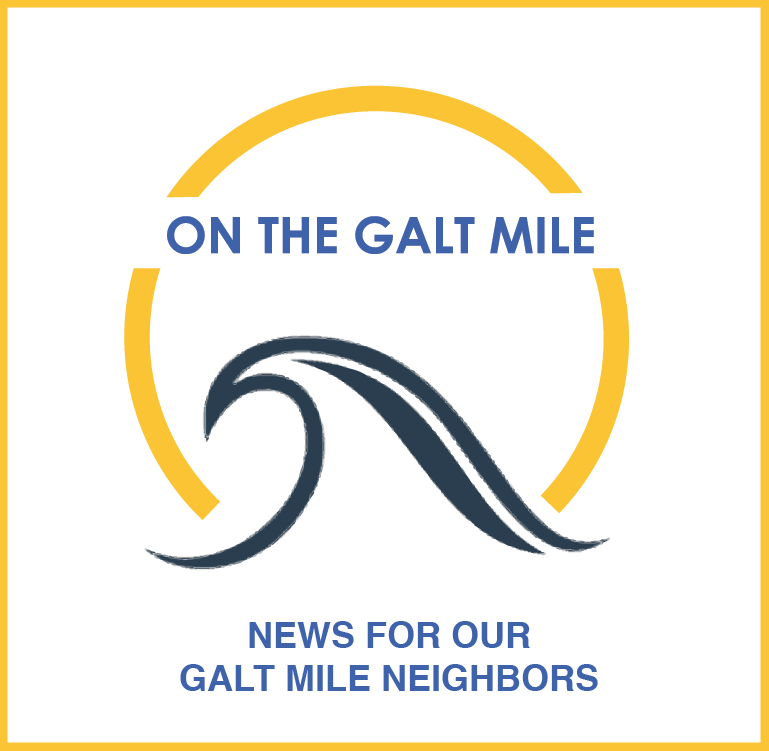 On The Galt Mile is a newsletter about our community and neighborhood for our residents.  In this issue, the topics discussed include:
Renovation of Galt Ocean Drive – a check presented by Rep Chip LaMarca for $500,000 toward the cost.
Dead Fraud is Real – free program offered by Broward Property Appraiser Marty Kiar to protect against it.
Marty Kiar shared with us information on property tax exemptions and how our property is assessed.
Galt Mile Community Association celebrates 55 years old.
Local Leader Updates:  Rep Chip LaMarca, Senator Jason Pizzo, Mayor Lamar Fisher and Commissioner John Herbst.
SUPPORT our Galt Mile Businesses:  D Fit Training Studio, Spud's Coffee, and Bio Reference Lab
Click here to read the full issue of On The Galt Mile