---

LíHermitage II has finally created an independent website to better communicate with its members about association issues and developments. Of the two sections that comprise the website, the publicly accessible shell pages offer contact information for the management office and conciŤrge services, several security reminders, hurricane information, a menu for the convenient "Temptations Cafe @ LíHermitage" and a complimentary article about the association's beachside tennis courts. A password-protected section of the website is reserved for member access to confidential information. Click Here to access the new LíHermitage II website. For LíHermitage II association members equipped with the necessary log-in and password, Click Here to enter the pasword-restricted part of the LíHermitage II website!
If you are a member of the LíHermitage II association and lack the required login and password to access the secure part of the LíHermitage II website, Click Here to register. If you received the login and password data and either forgot or misplaced it, Click Here to replace the lost access information.
---




Stuart Stein, President
Barry Morris, Vice President
Ronald Yakin, Treasurer
Thomas Gestrich, Secretary
Craig Caulkins, Director
Phil Spages, Director
Rainer Kurz, Director






ConciŤrge / Administrative Assistant



Megjie Castel-Banks
Monday through Friday
8:30 AM - 5:00 PM
Phone: (954) 375-3900 Ext. 5, Fax: (954) 537-3563
E-mail: [email protected]

---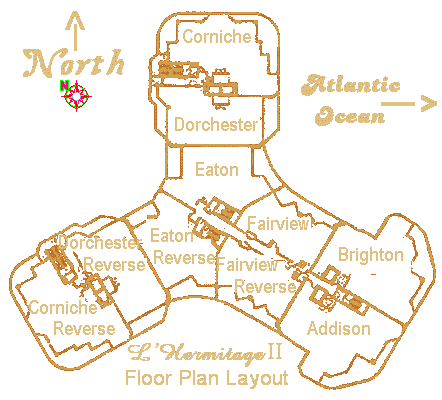 The LíHermitage Link
L'Hermitage Newsletter

LíHermitage, the LíHermitage Newsletter published quarterly by the LíHermitage Community Association, is now available on the web site. Click Here to get important information from the LíHermitage Association Presidents, the Managers and the ConciŤrges. All the current Association news as well as reports from the Social Committee, the Amenities Committee, the Beach, Pool, and CabaŮa Committee, the Tennis Committee and the LíHermitage Cafť are in the online LíHermitage Newsletter, the LíHermitage Link!
To access past issues, go to the LíHermitage Link Archive, scroll down to the issue that interests you and CLICK.
To LíHERMITAGE I HOME PAGE
To THE LíHERMITAGE LINK - THE LíHERMITAGE NEWSLETTER