2004 Legislative Session
---
---
We Have a Winner


Representative Ellyn Bogdanoff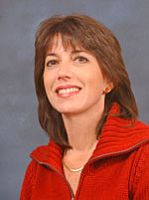 ELLYN SETNOR BOGDANOFF

January 16, 2004 - 44-year-old Ellyn Setnor Bogdanoff, political consultant from Fort Lauderdale, narrowly defeated Lauderdale-by-the-Sea Mayor Oliver Parker and five other Republican candidates for the Florida Statehouse seat vacated by Connie Mack IV. Competing for the Florida House District 91 seat were: Parker; Bogdanoff; Kenneth Donald Cooper, an attorney; Jim Lewis, an attorney; Bruce McNeilage, a financial adviser; Julie Morrall, a former legislative aide; and Rich Paul-Hus, an electrical contractor and entrepreneur. The January 6th special election was her third attempt at elective office. In 1998, she vied unsuccessfully with Democrat Stephen Geller for a Hollywood Florida Senate seat. In 1996, she bowed to Miriam Oliphant in a race for the Broward School Board. The third time proved to be the charm.

Although all the candidates were Republicans, voters from any political party were allowed to cast ballots Tuesday because of a 1998 state constitutional amendment allowing open primaries. The district, which has among the highest property values in Florida, contains about 95,000 registered voters, a majority of which (about 53 percent) are Republicans. Many of the votes in Tuesday's election came from people who sent in their ballots by mail. Parker, McNeilage, Bogdanoff and Paul-Hus all used the nontraditional campaign strategy of helping voters request Absentee Ballots. The 10,845 votes cast represent 11% of the district's registered total. Because of the low voter turnout, the 1,400 absentee ballots received heavily influenced the outcome.
The election was held in an environment of anticipatory angst, as Broward County's Interim Supervisor of Elections Dr. Brenda Snipes worked feverishly to avoid the myriad pitfalls that ultimately dethroned predecessor Miriam Oliphant. The election went smoothly until a computer problem threatened to mar Snipes' debut and Bogdanoff's eventual victory. During the final tally, with Bogdanoff and Parker in a dead heat and only one precinct still uncounted, the computer module containing the voting totals from the Pompano Beach Library precinct 13C failed. The actual voting machines that sourced the raw data were collected by the Broward County Sheriff's Office and transported to Dr. Snipes' Fort Lauderdale office to extract the results. A three-member canvassing board comprised of Broward Mayor Ilene Lieberman, County Judge Gary Cowart and Snipes confirmed the preliminary results as valid late Tuesday night.

Voting Touchscreen

The election was further clouded by the appearance of 137 flawed ballots that, although cast, do not count in the final totals. The flawed ballots, called "undervotes", stemmed from the "ATM-style" format utilized in the voting machines. To vote, one simply touched an area on a screen next to the chosen candidate's name. To finalize the selection after it was made, the voter had to press a button labeled "vote" located above the screen. When the voter leaves without depressing the button, the vote isn't recorded and, in turn, rejected. "Undervotes" were cast by voters who were either confused by the format or decided not to participate in the vote after arriving at the polls and scrutinizing the field of candidates. An additional 5 absentee ballots that weren't filled out properly were rejected. Three ballots were cast without a candidate having been selected and two more had every candidate in the field being chosen.

Glitches notwithstanding, Florida Secretary of State Glenda Hood on Wednesday praised the way the contest was handled. House District 91 generally runs along the coast from southeast Boca Raton to Dania Beach, east of Interstate 95. Seventy-four of the district's precincts are in Broward County, while four are in Boca Raton in Palm Beach County. Hood noted, "Broward County Supervisor of Elections Brenda Snipes, Palm Beach County Supervisor of Elections Theresa LePore and staff worked diligently to ensure a flawless election. The constituents of Broward and Palm Beach counties are well served by their preparedness and continued commitment to the democratic process."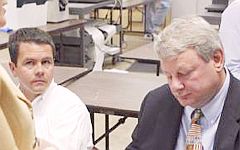 Candidates Rich Paul-Hus & Mayor Oliver Parker
AWAIT RESULTS OF RECOUNT

The paper thin victory margin of 12 votes triggered a Statutory Recount, mandatory whenever there are diminutive winning margins. The recount took place on Thursday, supervised by canvassing boards in Broward and Beach counties. It changed the vote total for only two candidates. Bruce McNeilage, who finished fourth, won an extra vote because officials found two absentee ballots stuck together in a box. Julie Morrall, who finished fifth, lost a vote when officials discovered one ballot was actually an overvote, as a tabulation machine misread a ballot in which the voter selected more than one candidate. By the end of the day, records still showed that Bogdanoff had defeated Oliver Parker by a 12-vote margin.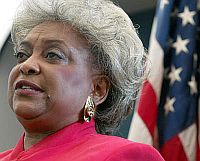 Supervisor of Elections Dr. Brenda Snipes

When Governor Jeb Bush suspended the scandal-plagued Miriam Oliphant as elections supervisor in late November, the office she managed was left in a state of disarray. Interim replacement Dr. Brenda Snipes used the six weeks before the election to reconstruct the decimated staff and purge the Broward County voters registration list of 60,000 names of those who either died or moved. She rehired key experienced staff personnel fired by Oliphant and re-established a working relationship with Broward County Government and Broward Sheriff Ken Jenne's office. With veteran Miami-Dade elections official Gisela Salas serving as her deputy, Dr. Snipes steered the election through an uneventful opening and maintained phone contact with county and state officials throughout the day to apprise them of her progress. The election was widely perceived as a successful effort.

Ellyn Bogdanoff, a mother of three, carries substantial political credentials. Currently Chairwoman of the Broward County Children's Services Board, an Advisory Board member of the Homeless Initiative Partnership of Broward County and a member of the East Broward Federated Women's Republican club, Representative Bogdanoff has served on the state's Elections Commission, the state WAGES program (as a Board Member), Governor Jeb Bush's transition team, the Children's Home Society Board of Directors, the District Advisory Council for the Broward County School District, the Fort Lauderdale Education Advisory Committee and the Human Rights Board of Broward County.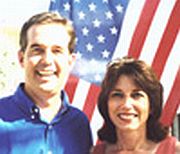 Senator JEFFREY ATWATER &
Representative ELLYN BOGDANOFF

A Fort Lauderdale attorney, Bogdanoff is a Guardian ad litem, 17th Judicial Circuit and sits on the Fort Lauderdale Chamber of Commerce Board of Governors and Board of Directors. She's an advisory board member of the Enterprise Ambassador Program of Nova Southeastern University and a board member of JAFCO (Jewish Adoption and Foster Care Options). She's also a foundation board member and former chairwoman of President Jimmy Carter's Habitat for Humanity of Broward County and the Broward Alliance. Bogdanoff served on the Women's Chamber of Commerce of Broward County as a Charter Member, board member and chairwoman. She currently serves as a director of the Brighter Futures Foundation.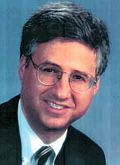 Mayor Steven Abrams

She was a partner in an independent insurance agency, Setnor Byer Bogdanoff, for 15 years. In 1997, Bogdanoff founded Enterprising Business Strategies, a consulting firm specializing in government relations, political and candidate support and corporate community strategies and relations. As such, she's played an active role in campaigns ranging from School Board to City Commission to the State Legislature. Her support for Boca Raton Mayor Steve Abrams during his unsuccessful state House campaign in 2000 may have been the key to her recent elective success. Abrams reciprocated by campaigning for Bogdanoff in this election. Despite there only being four District 91 precincts in Palm Beach County out of seventy-seven total precincts, more than half the 546 people who voted in the county chose her. This local landslide offset Parker's strong showing in his Lauderdale-by-the-Sea political backyard. Bogdanoff, a pro-choice moderate Republican, will represent the district at the March 2nd legislative session in Tallahassee. Shore Preservation, Fire Safety, Insurance Dogma ... her work is definitely cut out for her!

Final Election Results

Candidate
Votes
Percent
Ellyn Bogdanoff
2,816
25.97 %
Kenneth Donald Cooper
489
4.51 %
Jim Lewis
506
4.67 %
Bruce W. McNeilage
1,514
13.96 %
Julie H. Morrall
995
9.17 %
Oliver Parker
2,804
25.86 %
Rich Paul-Hus
1,579
14.56 %
---------
------------
Flawed Undervotes
137
1.26 %
Flawed Absentee Votes
5
0.04 %
---------
------------
Totals ===>
10,845
100.00 %
Click To Top of Page

---
Tallahassee

Creates a Storm

Legislation Could Dismantle

Condominium System


March 28, 2004 - Tallahassee has found a new and effective way to abridge your rights and take your money. What's different about this effort is that they will be expecting you to thank them for doing so. Toward the end of 2003, several legislators with time on their hands embarked on a fishing expedition. In response to a collection of horrific anecdotes detailing the difficulties that certain condo owners had while contending with their respective Boards, the The Select Committee on Condominium Association Governance was formed. The Committee scheduled a series of Public Hearings throughout the state for the purpose of determining the extent of the perceived injustice. It was assumed that the Committee would conduct balanced hearings, collecting testimony from all sides of the issue. They would hear from those who claimed victimization. They would hear, in turn, from those accused of perpetrating the injustice. They would hear, from experts, if, how, where and why the system failed. They could then fulfill their mandate, to make recommendations that would implement the solutions that the experts developed. This never happened.

The hearings were limited to anecdotes, dark stories about leaks, pets, parking spaces and liens. That's it. Listening to these unrebutted parables constituted the extent of the investigation. Because the meetings were poorly publicized, the attendees were primarily a small, but loud, group of disgruntled condo owners who seemed to know one another. Whenever those who weren't predisposed to hanging a Condo Board member attempted to speak, they were roundly shouted down. Surprisingly, the Committee seemed to encourage the revolutionary zeal that transformed the hearing into a revival of sorts. Instead of focusing on the specifics of each incident, each speaker basically "bore witness" to the excruciating pain they had to endure as a result of some Board member's insensitivity to their "cat". Each indictment was followed by rousing vocal support afforded by other "testifiers". This hearing, reminiscent of those held in town squares prior to lynchings, was quickly repeated in other sites around the state.
SENATOR RUDY GARCIA
SB 2498 SPONSOR

As suspected when the committee was formed, the rationale for these "fact-finding" hearings was to underwrite a preconceived set of recommendations designed to curry favor with disgruntled condo owners at the expense (in time, effort and MONEY) of everyone else. This was recently confirmed when they released bills in the House and Senate containing requirements that drive up the expense of living in a condominium, transfer the governance of condominiums from the residents to Tallahassee and disenfranchise all residents that live in a condominium less than three months during the year! The group of "loud testifiers" that dominated the "hearings" and is seemingly pulling the strings of the Committee is a political organization known as the "Cyber-Citizens for Justice". This organization of slightly more than 100 official members is trying, through this rubber-stamp committee, to dismantle the Condominium System in the State of Florida. Decisions regarding maintenance, security, improvements, housekeeping, rules and regulations will pass from the condo owners to the State. The condo you thought you owned will be subject to a "landlord"...Tallahassee. These bills, which would skyrocket maintenance expenses and remove any vestige of self-governance, are cruising through the legislature right now. Once passed, all building improvements will grind to a halt and if you can't get your faucet to stop dripping, you'll need to contact your Senator! How can this be? Well...it's happening! It will only stop if enough condo owners object.

The bills, SB 2498 in the Senate and HB 1223 CS in the House, contain 42 pages of poorly drafted and constitutionally deficient regulations, several of which completely confiscate any control that condo owners can exert over their homes. It's what is essentially considered "scorched earth" legislation. Because this angry group of condo owners doesn't have as much control over their respective condos as they would like, neither will anyone else! One of the most egregious provisions in the legislation would allow any condo owner to prevent the condominium from performing any improvement, making any repair, addressing any security problem...simply by asserting that it has a financial impact! Hard to believe???...it's in there. Anything that costs money (which includes everything, of course) can be objected to by a single unit owner and, in turn, would require a majority of the voting interests to pass on it. To hire a security guard, call a plumber or replace a broken window, the Association would have to send out a mailing to every owner to "vote" on it beforehand. Until they received 51% of all the owners voting their approval, you'll do without the guard, the window and you'll live with the leak! No committee or Board can make any decision to accomplish ANYTHING without a vote by ALL THE OWNERS! The ramifications are staggering. Every maintenance task performed by the maintenance staff might have to be voted upon. Nothing could get done...period. Every Condo would have to hire a full time communications staff to send out 10 to 12 ballots each day to EVERY CONDO OWNER! Every issue that wasn't responded to positively by at least 51% of all the owners would languish. Every resident will be called on to complete and return 10 to 12 ballots every day to maintain their building. Every resident, whether they want to or not, will have to assume the responsibilities of an unelected Board member, contacted by every other resident to discuss every decision that the building requires on a daily basis.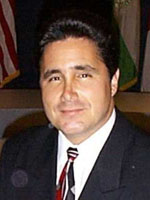 REP. JULIO ROBAINA
HB 1223 CS SPONSOR

The bills uniformly suffer from not having been thought through. For instance, to address what the House Staff Analysis characterizes as "Owners are being impacted fiscally and through hardships (?) by board member decisions", the Committee's statutory response is to demand "issues voted on by board members that create a fiscal impact or hardship for the unit owner, must be approved by a vote of the majority of the unit owners." The dangerously simplistic wording is rife with opportunity for abuse by anyone with an axe to grind. Any owner can claim that any and every decision represents a "fiscal impact" (every building has a few people that vehemently oppose paying anything for any reason!)... thereby instigating a vote by the entire membership for every single decision. No Board can be expected to fulfill its fiduciary obligation to maintain the premises when any spiteful resident can demand a "vote" prior to fixing a leak or relieving a tripping hazard.

A contradiction buried in the legislation stems from the insistence of a two-thirds vote to waive reserves in place of the simple majority that is currently required. While its supporters are willing to stop any improvements and disrupt condominium operations until a majority vote of all the owners is sustained if the improvements cost ten dollars, and a unit owner claims a "financial impact", raising the bar from a majority to a two-thirds endorsement to waive the reserves practically guarantees an enormous "financial impact" to all unit owners. Sounds incredible? Wait...there's more.

The bill mandates the formation of an entity called an "Ombudsman" to lower tensions within an Association. Any malicious condo owner can call on this Ombudsman to marshal the resources of the State in opposition to the will of the rest of the Association members. If a vast majority of the members legally vote to accomplish an objective, a single dissident can call on the "Ombudsman" to have it overturned. This is an attorney who, win or lose, gets paid. The "Ombudsman" would have the right, if called upon by a single owner, to perform unannounced searches AND SEIZURES of all the Condominium's records, effectively shutting down all condo operations for weeks. The only other venue wherein this "right" has been afforded is to the F.B.I....with regard to terrorist organizations...for National Security. It is at best naive to assume that the availability of this state-sponsored prosecutor to every dissident Condo owner will lower the tensions and litigation within an Association. As described...scorched earth.

Other grossly unfair provisions of the bills, like the one that precludes anyone from serving on the Board that spends one day less than three months in residence during the year (making most snowbirds and all new members ineligible), really wouldn't matter in the long run. Since the Board would essentially be impotent, no sane person would volunteer to serve. Board members would receive complaints without having the wherewithal to respond to them. Convincing qualified people to volunteer service on a Board is difficult under the best conditions. Under these circumstances, where their sole responsibility would be to apologize to complaining neighbors for not being able to help them, it will be virtually impossible. It also renders inconsequential the provision that no two relatives (meaning parent, child, spouse, sibling, grandparent, grandchild, uncle, aunt, niece, nephew, great-uncle, great-aunt, great-nephew, great-niece, first cousin, or second cousin, by blood, marriage or adoption, and includes half and step relatives) could serve on the same Board. While it is reasonable to avoid allowing four members of one family from one unit dominate a Board, why disenfranchise the half brother of a second cousin twice removed who lives in a separate unit and pays separate maintenance and assessments? The innate silliness of the concept, aside from its being unconstitutional, is offset by the probability that no one would volunteer to serve on a puppet-like prostrate Board anyway.

The bills are also packed with provisions that contradict one another. It demands that Board members attend classes to familiarize themselves with their responsibilities, ostensibly to create more effective Board members. It then imposes a two year term limit. This will insure that the Board is always manned by inexperienced personnel - guaranteeing less effective Board members. When the United States Congress voted down the "term limits" legislation, they characterized the concept as "the dumbing down of the Congress"; ridiculing the notion that control of the country should be left to the most inexperienced Congresspersons available! The Florida legislators who designed this provision voted themselves an EIGHT YEAR TERM LIMIT…a clear case of "do as I say, not as I do!"

Obviously, if these bills pass, the value of a condominium would be reduced to its furnishings. Who would deliberately move into a building wherein no one could be held responsible for its operation? In this regard, this legislation bears a striking resemblance to a tactic known as blockbusting. To acquire a certain parcel of Real Estate, an unscrupulous developer would intimidate the existing residents into abandoning their homes. The hearings that were originally held by the Select Committee on Condominium Governance, while being dominated by the members of the "Cyber-Citizens for Justice" in Miami and Broward (they somehow were the only ones with prior knowledge of the meetings!), only had 4 complainants in Orlando, 15 in Fort Myers and 10 in Tallahassee. It is unfathomable that State Legislators would consider placing the interests of these few above those of the millions of residents that will suffer from this legislation. To add insult to injury, according to the House of Representatives Staff Analysis of the Committee's "recommendations", the $5.995 million that the legislation costs will be paid by YOU. The implication inherent in this legislation is not so much that condo owners are like children, thoughtlessly hurting one another for no reason, but rather that they are akin to vicious sociopathic morons, requiring an "Ombudsman" to prevent them from committing crimes against humanity.

Senator Evelyn Lynn
Dropped Sponsorship

The bills must be stopped. At the very least, they require substantial surgery. No reasonable resident would argue against the implementation of rational improvements to the laws we live by...but these ain't them! Senator Evelyn J. Lynn, the former sponsor of the HB 2498, decided that it was so bad that she dropped her sponsorship of the legislation! The gauntlet was retrieved by Senator Rudy Garcia, who intends to shepherd the bill through it's Committee Reviews. The irony attendant to these bills is incalculable. One of the stated purposes of the legislation is to diminish the legal conflicts that Associations suffer. The way that every provision in the bills is worded invites non-stop litigation. The devastation resulting from this casually drawn half-baked legislation will not sustain excusing its supporters because their good intentions fell prey to "unintended consequences". The consequences, which we will all no doubt suffer, are quite intentional!

Before reacting to the "bad news" attributable to this legislation, read about the outcome of the legislative session and, subsequently, the fate of these bills by Clicking Here!

For those of you interested in discussing the provisions of these bills with your representatives or the Governor, their contact information is as follows:

The entire route that both bills are expected to take is explained below (Click Here). The key to success is to track the legislation and contact the legislators serving on the committee that is about to review the respective bills. The progress of the bills will be followed below (Click Here)!

Skepticism is a gift given to fuel one's quest for the truth. Its generally a GOOD IDEA to not believe everything you hear. For those of you with scientific souls, please do your own investigating. The Web Page on the Florida Senate's Web Site that contains the legislative information for SB 2498 can be viewed by Clicking Here! The Web Page for its companion bill in the Florida House (on the Florida House's Web Site), HB 1223 CS, can be viewed by Clicking Here. If you would like to evaluate the actual text in the legislation for yourself, Click Here to read the House Bill (HB 1223 CS) and Click Here to read the Senate Bill (SB 2498). Click Here to read about the ultimate fate of the "Condo Killer" bills on the final day of the legislative session.
Click To Top of Page

---
The Road to Perdition
Condo Killer Legislative Route

The House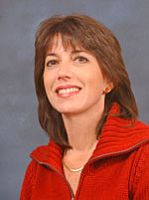 Representative Ellyn Bogdanoff

The House Bill HB 1223 CS, already passed the House Committee on Business Regulation on March 10th by a vote of 33 YEAS to 6 NAYS. The Committee substituted a version (House Bill HB 1223 CS - CS stands for Committee Substitute) that is slightly less damaging than the original version. The bill went to the State Administration Committee on March 29th at 8:00 AM for a vote. The Chair of that Committee is Rep. Anna Holliday "Holly" Benson - R-Pensacola (Email: [email protected]). In response to overwhelming objections to the bill's provisions by condo owners throughout the State, HB 1223 had many of the damaging provisions excised, such as term limits, mandatory criminal background checks, governing by majority consensus, raising the percentage to waive reserves, majority training for board members, changes to the competitive bidding process and changing the lien collection process. However, the Ombudsman, grandfathering of exemptions in certain amendments (creating two classes of condo owners), the Legislative Advisory Council that performs Executive functions, and the Question and Answer Sheet remain as causes for concern. It passed State Administration by a vote of 6 YEAS and 0 NAYS.

On April 12th the bill was referred to the House Subcommittee on Commerce & Local Affairs Appropriations where it was added to the agenda on April 15th. The Committee is chaired by Representative Frederick C. "Fred" Brummer (R); Vice Chair - Representative Don Davis (R). On April 16th the bill was passed favorably by a vote of 10 YEAS vs. 0 NAYS out of 12 Committee members (2 "missed" votes). On April 20th, HB 1223 CS went to the House Appropriations Committee. It passed favorably by a vote of 28 YEAS vs. 11 NAYS with 10 "missed" votes out of 49 Committee members. The bill was placed on the Special Order Calendar on April 21st and closed to Amendments on April 23rd. On April 27th, it was placed on the House Calendar. On April 28th, it was again placed on the Special Order Calendar where it was temporarily postponed on the Second Reading. On April 29th, it was again added to the Second Reading Calendar and closed to Main and Adhering Amendments.

Text of the House Bill (HB 1223)

The Senate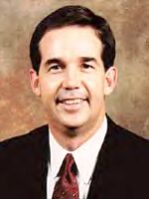 Senator Jeffrey (Jeff) H. Atwater

Senate Bill SB 2498 will make stops at Regulated Industries; Governmental Oversight and Productivity; Judiciary; Appropriations Subcommittee on General Government; and Appropriations. See below for the general contact information for these committees, including the current Chairs and the Vice Chairs. District 25's Senator Jeffrey Atwater (R) (Email: [email protected]), sits on two of the reviewing committees, the Senate Committee on Governmental Oversight and Productivity and the Senate Appropriations Subcommittee on General Government.

After a vote that was scheduled for March 31st in the Senate Committee on Regulated Industries was postponed, the Bill was rescheduled on April 7th for reconsideration on Monday, April 12th at 12:30 PM. The vote was finally held and the Bill passed the Committee by a 8 YEAS vs. 2 NAYS result. The postponement was the result of a veritable flood of objections to the inherent unfathomable provisions from condo owners across Florida. In Regulated Industries, SB 2498 was amended to match the watered down House version of the Bill (HB 1223 CS), wherein many (but not all) of the worst provisions were removed. The feudal-style reincarnated Ombudsman, whose powers replicate those already held by the Division of Florida Land Sales, Condominiums and Mobile Homes, still looms as an unnecessary $Multi-Million drain on condominium owners, along with the creation of two classes of condo owners stemming from the grandfathering of exemptions to the majority will of an Association. Also remaining is the Advisory Council, another resurrected failure designed to make recommendations regarding condominiums (we saw how well that worked!) and the Question and Answer Sheet.

The bill came up for consideration on April 19th before the Senate Committee on Governmental Oversight and Productivity. It passed favorably by a vote of 7 YEAS vs. 2 NAYS. On April 20th it went to the Senate Judiciary Committee. On April 23rd, SB 2498 was withdrawn from Judiciary and sent to the Senate Appropriations Subcommittee on General Government. The following day, April 24th, it was withdrawn from the Senate Appropriations Subcommittee on General Government and the Senate Appropriations Committee. It was placed on the second reading Calendar for the full Senate.

On April 30th, SB 2498 Died on the Calendar! See Below "The Old Switcheroo".

Text of the Senate Bill (SB 2498)

To read about the impact of this legislation, Click Here! To contact your Spokespersons in Tallahassee, Click Here.
Click To Top of Page

---
The Old



Switcheroo
Condo Killer Skeleton Slipped into Alternate Bill



Tallahassee hardball is a game for adults who never worked out some of their childhood conflicts. While it doesn't require great hand-eye coordination, it conjures the old admonition to "keep one's eye on the BILL!" Fanatical persistence and fervent determination score big points. Distraction, even for a minute, results in immediate forfeiture. Delivery of the loopholes/weapons/resources/influence that were part of whatever deal was arranged prior to the session are what the winners achieve. Some legislators are impresarios while others are drone-like pawns. The stakes on the table during this year's session were condominiums...our homes.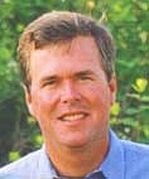 Governor Jeb Bush

Prior to the legislative session, Governor Jeb Bush set up a task force to investigate some governance foibles surrounding Homeowner Associations. Some Associations prevented members from flying the flag. Of greater importance was the refusal of some Associations to permit handicap ramps to be erected within their dominion. The Homeowners Association Task Force was a reasonable response to questionable policies. They would strive to induce Homeowner Associations to exhibit fiscal responsibility and answerability to their memberships. Structures for settling disputes were conceived and refined. The Task Force would get some positive press, make legislative recommendations and possibly do some good.

Legislators looking to extract political capital from the Governor's actions quickly jumped on the "Association" bandwagon. Legislation spewed forth from Tallahassee that transformed Association members into ping-pong balls. Much like the NASDAQ during the high-tech dominance of the stock market, Associations developed a sort of "dot com" allure that would guarantee any legislative sponsor the media coverage that politicians crave. Distinctions between Homeowner Associations, Condominium Associations, Cooperative Associations and Neighborhood Associations blurred as bills designed to exploit "Association fever" became fashionable overnight.

Senator Steven Geller

Many of these efforts were positive and had the support of condo owners. Senator Steven Geller and Representative Faye Culp devised a vehicle (SB 1938 - HB 747) to facilitate a condo's ability to "opt out" of the full sprinkler retrofit mandated by the two year old multi-$Billion gift from the legislature to the Fire Sprinkler Association and the Plumbers and Pipe Fitters Union. Senator Jeffrey Atwater, sensitive to the Governor's original intention to counter some of the excesses perpetrated by Homeowner Associations, created SB 2984 to help bring HOAs under the authority of the Division of Land Use, Condominiums and Mobile Homes. Senator Walter G. "Skip" Campbell, Jr. assembled SB 1184 to protect condos from liability when installing a life saving Automated External Defibrillator and deter insurance companies from requiring attendant Medical Malpractice coverage as a pre-condition to comprehensive protection. A veritable buffet of bills, good and bad, dealing with Mold Remediation (SB 1350 - HB 1215), the extension of an Association's covenants and restrictions by a majority vote (SB 1438 - HB 589), hand rails (SB 1728), elevators (SB 672), time shares (SB 1208), AEDs (SB 404), and any form of governance evolved like bacteria.

Rep. Jeff Kottkamp

Against this background, certain Statehouse Representatives decided to take advantage of this fervor to further self-serving agendas. Bills sponsored by the construction industry, SB 3046 - HB 1899 (shepherded through the House by Representative Jeffrey KottKamp), attempted to make the correction of construction defects almost impossible, only for condo owners. In the spirit of legislation mislabeled "clean air act" that allows the mass pumping of carcinogens into the atmosphere, a group of legislators led by Representative Julio Robaino (R-Miami) created a particularly destructive bill that they claimed would "empower condominium owners and reduce tensions within Associations." Prior to producing the bill, they enlisted the aid of a small group of disgruntled condo owners (about 100) called the "Cyber-Citizens for Justice" to "plead" for the legislative "reforms" that they intended to ram through. They unabashedly choreographed a series of surprise public hearings in which any "non-cyber" was roundly shouted down. While they invited the Cybers and the press, they neglected to publicize the "public hearings" to the general public until the last minute. They used the orchestrated results to substantiate legislation that would transfer control of condominiums from the owners to Tallahassee. Once the actual provisions were revealed, HB 1223 became known as the Condo Killer bill. Its enactment would have confiscated the right of self-determination from every condominium owner in Florida, turning their homes and investments into a perversion of "public housing". It would have made it impossible for an Association to govern itself.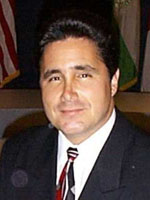 REP. JULIO ROBAINA
HB 1223 CS SPONSOR

The Representatives mistakenly assumed that no one would actually read their legislation. By duping some hungry media types into recording their heroic attempt to "rescue" embattled condo owners from the medieval tortures of their respective Condo Boards, the small group of "Cybers" and their cohorts in the Statehouse anticipated a legislative blitzkrieg. By the time condo owners would be aware of the damage done to their rights, it would be too late. Fortunately, it didn't happen that way.

Thousands of angry condo owners across the state bitterly complained to their Senators, Representatives and the Governor. The sponsor of the companion bill in the Senate (SB 2498), Senator Evelyn J. Lynn, withdrew her sponsorship when she read the contradictory and unconstitutional mass abrogation of rights in the bill. In an attempt to dismiss the tidal wave of objections to his pet bill, Representative Robaino stated that "the owners were misled by their condo board attorneys, who had a serious stake in the outcome." Ironically, the enactment of his HB 1223 would have made Condo Law one of the most lucrative fields in the legal profession, practically guaranteeing a continuous flood of litigation. The "Cybers" arranged a few high visibility demonstrations with the help of a union, Local 11 of SEIU, which is exploring inroads into organizing condo employees, an event that would skyrocket maintenance expense. The group and the union arranged a demonstration outside the Palm Beach office of Senator Jeffrey Atwater, the sponsor of a Homeowners Association bill, SB 2984. They demanded that he include a feudal style Ombudsman similar to the one in the Condo Killer Bills into his legislation. He didn't. The House and Senate Committees that reviewed the legislation excised the damaging provisions, opting to protect millions of condo owners throughout Florida rather than pander to this small special interest group and the legislators that they acted through. Despite their being relegated to a shadow of their original impact, the Condo Killer bills had garnered so much antipathy arising from Robaina's continuous efforts to disenfranchise condo owners that the bills were doomed.

While the disgruntled cybers sought a scorched earth answer to their complaints - if they couldn't prevail in their respective condo Associations, neither would anyone else - the motives of the legislators were more mundane. When Senator Lynn declared the Senate Bill (SB 2498) as bad legislation and stepped down as its sponsor, it was picked up by Miami Senator Rudy Garcia. Miami Representative Julio Robaina, the House sponsor, was joined by friends and fellow Miami-Dade Representatives Rafael Arza, Gustavo Barreiro, Gaston Cantens, Rene Garcia, Marcelo Llorente, Juan-Carlos "J.C." Planas, David Rivera, Marco Rubio and Juan Zapata as co-sponsors of HB 1223.

Rep. Gustavo Barreiro

It seems that Representatives Juan Zapata and Gustavo Barreiro both own condominiums. Apparently, both of them neglected to pay legal assessments due on their units. Their Associations, fulfilling their fiduciary responsibility to protect its members from having to "carry" those who don't pay their obligations, took action. Perhaps the legislators felt that they were entitled to special treatment because they were Florida State Representatives. Their Associations did not. The East Atlantic Gardens Condominium placed a lien against Barreiro's unit on May 29, 2003 after he was legally notified on April 22nd that his $595 maintenance payment was past due. Barreiro claims that he was away in Tallahassee at the annual legislative session when he missed his maintenance obligation. The session was over on April 30th and he wasn't liened until May 29th, a month later. Juan C. Zapata neglected to pay monthly maintenance for his unit at Elan at Calusa Condominium from June through October, 1989, in the amount of $181. He claimed that the Association was sending his bills to the wrong address. Is it possible he forgot that he owned a condominium for five months until they filed a lien?

Rep. Juan Zapata

The legislators might have found a more appropriate way to exact revenge on their Associations for expecting them to pay their bills. To dismantle the entire Condominium Association system in the State of Florida and place 1.1 million condo owners at risk is a severe response to an embarrassment that they brought on themselves. Enlisting the aid of their friends in the legislature to accomplish payback is an abject abuse of their position and the power that accompanies it. The retributive legislation deserved to go down in flames.

Representative Julio Robaina is a persistent man. As the legislative session closed, he shopped the bare skeleton of his snake-bit legislation around, slipping the remaining language into bills that rightfully had the support of condo owners. He surreptitiously plunked the few surviving provisions into SB 1184, a bill that developed into a "catch-all" for several condo-related issues. It contained liability protection for Associations that installed Automated External Defibrillators and carried the positive language from Senator Geller's SB 1938, easing an Association's ability to "opt out" of a multi-million dollar full sprinkler retrofit. Gone were his threats to jail condo Board members that he didn't like. Gone was the disenfranchisement of millions of condo owners. Gone was the section that protected deadbeats from ever having to pay their assessments. SB 1184 was passed by the Senate on April 26th by a vote of 22 YEAS vs. 10 NAYS. It was passed by the House on April 30th by a vote of 94 YEAS vs. 8 NAYS, after which it was ordered enrolled by the Senate. On June 16th, the bill was signed by Officers and presented to the Governor.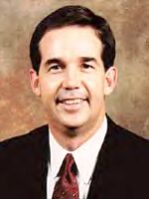 Senator Jeffrey (Jeff) H. Atwater

Legislators on both sides of these issues are great proponents of insurance. Most of the surviving provisions affecting condominium owners that were vested into SB 1184 were also placed into Senator Jeffrey Atwater's SB 2984. Robaina's "Condo Killer" remnants, Geller's "Opt Out" easements, protection from civil liability for Associations installing defibrillators and several other condo-related provisions were plowed into Atwater's answer to Jeb Bush's Homeowners Task Force. Senate Bill 2984 was passed in the Senate on April 27th by a 24 YEAS vs. 12 NAYS margin and three days later (April 30th) in the House by a vote of 102 YEAS vs. 13 NAYS. On June 16th, the bill was presented to the Governor after being signed by Officers.

Several highly questionable provisions remained. Robaina included the employment opportunity for wayward attorneys, the Ombudsman. The final incarnation of this office became a 2-way forum for Associations to settle internal problems. It is no longer a State-sponsored prosecutor available to anyone looking to sue his neighbor as in the original bill. It is now equally available to unit owners, board members, committee members and Associations. The "martial law" style powers were deleted. The Ombudsman is now a mediator. Robaina also managed to insert the confusing grandfathering of exemptions to thwart the will of a condo's majority. This provision will create several classes of condo owner within an Association, with differing rights dependent on when they purchased their unit. The uncontroversial "Frequently Asked Questions & Answers" disclosure document that requires submission when a unit is sold was included as well.

The "Cybers" aren't happy. They blame legislators considered to be "tools of the system" and a cabal of condominium attorneys for hypnotizing condo owners into rejecting their maneuvers. The legislators are a different story. At the same time Robaina and his friends were demanding 2-year term limits for Condo Board members, they were considering extending their own term limits from 8 to 12 years. Perhaps they should consider establishing an "Ombudsman" empowered to cash out elected officials who use their office for arbitrary vengeance on those who dare treat them like ordinary people. While Senate sponsor Rudy Garcia claimed to be satisfied with the result, Representative Robaina said, "I am accepting what they have given us because that's how it works in the legislature, but I'm coming back with it next year with a complete rewrite." This gives him a whole year to consider alternatives to those provisions that carried disastrous consequences. Hopefully, he'll recognize the benefit of consulting with "the people" before designing another "People's Bill"!

Click Here to the Senate Bill 1184 Web Page! To read the actual text of Senate Bill 1184, Click Here.

Click Here to the Senate Bill 2984 Web Page! To read the actual text of Senate Bill 2984, Click Here.
Click To Top of Page

---
Construction

Antics in Tallahassee

Construction Industry Cuts a Deal...You Pay the Tab



April 15, 2004 - It never stops. The legislature in Tallahassee, in addition to attempting to regulate your rights into oblivion through the absurd "Condo Killer" bills (SB 2498 & HB 1223 CS), has discovered a new way to disadvantage the average condo owner. This has taken the form of two new construction defect bills, SB 3046 (Bennett) and HB 1899 (House Judiciary Bill), that will make it more difficult for every type of association and the residents who live in them to bring lawsuits and to pursue claims for construction defects. These take on added significance due to the enormous amount of construction required by condos undergoing rehabilitation throughout South Florida.

Rep. Jeff Kottkamp

The Bills are a love letter to the construction industry. If an Association has ANY type of maintenance work (construction, renovations, remodeling, design, or similar construction projects) performed in the common elements or an individual condo owner has work done in a home and the work does not meet the contract specifications, these bills would make pursuit of the developers, contractors, architects, engineers, etc. to address the defects a veritable "tour-de-force" with little chance of success. Before any action can be initiated, the contractor would be entitled to 120 waiting period, starting with notification. During this 4 month reprieve, the contractor (developers, contractors, architects, engineers, etc.) must be given the opportunity to inspect the association grounds and each individual unit and/or home. The contractor (developers, contractors, architects, engineers, etc.) is also allowed to do what's classified as DESTRUCTIVE TESTING! The bills don't define or limit the term "destructive testing" but they are given the right by law to break holes in walls, remove floors, etc. in an effort to test the extent of the defects at issue. This can be done in individual units as well as in common areas.

In another testament to mediocrity, the bills also neglect to address the liability attendant to "destructive testing" when used by the contractor to determine liability for the defective construction. The legislation doesn't provide for the repair of damage caused by or during the "destructive testing" when performed by the contractor. This right afforded to the contractor can substantially increase an individual's or an Association's overall exposure in several ways. The contractor might refuse to return the "tested areas" (holes made in walls, plumbing structures removed, floors stripped, etc.) to their "pre-tested" state. Secondly, since the opportunity to perform destructive tests allows the contractor to hire a subcontractor to do the testing and possibly contract a laboratory to diagnose test results, if the subcontractors or laboratories aren't paid, they retain recourse to lien the unit and the Association. There are no requirements for a contractor to provide insurance or payment and performance bonds before engaging in destructive testing on individual units or common areas. In fact, there isn't even a requirement for the contractor to be qualified to do testing or remedial work occasioned thereby.

Sen. Alex Villalobos

The contractor's right of access to individual units can create opportunities for harassment in an attempt to pressure the association to not sue for the defective work. The contractor has the right to put all its subcontractors and sub-subcontractors on notice, as well as the architect and engineer. In that event, each of those entities will also have the right to inspect individual units and the common areas and perform their own destructive testing. Should the contractor demand that "destructive testing" be performed in every individual unit and any of individual units are unavailable for inspection and testing (i.e. the owners are out of town) then the association would be barred from suing for any construction defects until each of the units have been opened and access permitted to all parties involved. As such, it is likely that an Association would arrange for access to each of the units, requiring the commitment of at least one employee's services for the entire testing period to provide this access. In the case where the contractor puts two subcontractors, an architect, and an engineer on notice for the "defect" in a 200-unit building, the Association can be made to arrange for a thousand destructive tests to be made, up to 5 in each unit!

The contractor has the right to request the association provide it with a copy of the expert report required by law detailing all aspects of the association's claim (strengths as well as weaknesses). This is protected work product the association should not be required to disclose, but under this bill they would have no choice. There is no corresponding requirement for the contractor to reciprocate with a disclosure of expert reports of their own. Under the bill, the contractor would only have to give any "available" evidence, but nothing requires the contractor to obtain such a report. In that event, the association (required by law to have a report) would have to give the contractor their copy, but the contractor could just refrain from ordering its own report at this time to avoid similar disclosure to the association. Then, after a lawsuit has been filed and the contractor no longer has the duty to disclose any reports, the contractor can generate their own, using the association's report as a basis. This provides an unfair advantage to the contractor in subsequent litigation with the association.

The bill, as currently worded (confusingly), would require the association to affirmatively accept or reject any settlement offer the contractor may give before suing. However, due to the language proposed for the bill, if the association did not timely reject the offer, it may be barred from ever suing for the defects. The bill allows suit only after "timely and properly" rejecting any settlement offer. If the association inadvertently misses its deadline by which to reject the offer, it can never again "timely and properly" reject and therefore (depending on how a court interprets this provision) may have lost its ability to ever sue for these defects. The bill's language is just too unclear about what would happen if the offer is not timely rejected.

There is no requirement for a contractor offering to remedy the defects to do so within a reasonable time frame. They may agree to the repairs, but delay performance. The contractor can offer repairs, the association could accept, the contractor could string out performance or provide substandard repairs, and the association's only recourse is to sue for the original defects. Therefore, the contractor has incentive to play games with settlement offers as a way to burden or harass the association in an effort to "motivate" a more favorable settlement arrangement. Alternatively, the contractor may offer to settle by paying a designated sum of money. An association must accept or reject any settlement offer within 45 days. However, the contractor is not obligated to provide any cost estimates or details about whether the sum of money offered is sufficient to remedy the defects. There may not be enough time in which the association can properly obtain bids for all required remedies and, therefore, in some instances may have to accept or reject a settlement offer without really knowing the sufficiency or adequacy of the offer.

These restrictions not only apply to Associations, but to individual unit owners living in Associations as well!

Bill Evolves into Law!

This construction defect bill further defines procedures to initiate and pursue construction defect claims under Section 558.01, et seq., Florida Statutes (also known as the Florida Construction Defect Statute). As described in detail below, the review Committees evaluating the bill made certain adjustments designed to soften the impact on condo owners. Thousands of emails, letters and faxes from perplexed homeowners forced improvements to the ultimate legislation. However, the bill that the Governor signed into law on June 18, 2004 could present dangers to homeowners and/or Associations who don't have their attorneys review construction contracts executed after July 1, 2004 - the date that the new law takes effect.

The bill requires owners of single family homes, units in multi-family buildings (such as condominiums, cooperatives, etc.) and other residential buildings to provide notice and an opportunity for contractors and those working under them to cure a construction defect or extend a monetary offer before litigation can proceed. Failure to comply with the various pre-suit requirements set forth in this bill may limit a homeowner's damages or result in court-imposed sanctions in the event the claim eventually proceeds to court.

What You Can Do!

It is important to remember that all design, construction and remedial/renovation contracts entered into on or after July 1, 2004, must contain a conspicuous notice outlining the statutory procedures regarding notice of construction defect claims and the opportunity to cure those claims. The parties, by written mutual agreement, may waive or alter the statutory procedure. When negotiating design, construction or renovation contracts, you should consult your attorney regarding two important issues.
Make sure you have the proper conspicuous language regarding the new Chapter 558 notice requirements in your contract and
Both you and your contractor should agree, in writing, to waive those requirements if you determine it is in your best interests to do so!

By taking these simple and inexpensive precautions, you can sidestep a world of pain!
The House

The House Bill, HB 1899, after being filed in the House Judiciary Committee (Chaired by Representative Jeffrey D. "Jeff" Kottkamp), was added to the House Calendar on April 12th. On April 19th, the bill was placed on the Special Order Calendar. Two days later, April 21st, Representative Jeff Kottkamp (R-Cape Coral) offered several amendments on the House Floor that made HB 1899 much more equitable towards associations and association residents. Representative Kottkamp responded quickly to the blizzard of objections and concerns from Condo owners once the legislation's inherent inequities became clear. Dozens of such emails were sent by Galt Mile residents! The bill was improved somewhat as a result. Despite Representative Jeffrey D. "Jeff" Kottkamp's attempts to marginally improve the various provisions, the legislation is still a passport for abuse by unscrupulous contractors.
On April 23rd, HB 1899 passed a vote in the House by 116 YEAS vs. 0 NAYS.
The Senate

The Senate Bill, SB 3046, having passed the Senate Committee on Regulated Industries on April 12th by a vote of 10 YEAS vs. 0 NAYS, went to the Senate Judiciary Committee (Chaired by Senator J. Alex Villalobos) on April 13th. The bill was withdrawn from the Senate Judiciary Committee on April 23rd and placed on the Calendar (second reading). On April 26th, SB 3046 was placed on the Special Order Calendar. On the same date, the House Bill 1899 was substituted for the Senate Bill 3046 and sent to the Senate for a Second Reading. The Third Reading in the Senate took place on April 27th, after which the full Senate passed the bill by a vote of 39 YEAS vs. 0 NAYS.
The Governor

On June 15th, HB 1899 was signed by Officers and presented to Governor. The Governor signed the bill into law on June 18th. The former Chapter 558 of the Florida Statutes that took effect on May 27, 2003 will be supplanted with this new version on July 1, 2004!

Skepticism is a gift given to fuel one's quest for the truth. Its generally a GOOD IDEA to not believe everything you hear. For those of you with scientific souls, please do your own investigating. The Web Page on the Florida Senate's Web Site that contains the legislative information for SB 3046 can be viewed by Clicking Here! The Web Page for its companion bill in the Florida House (on the Florida House's Web Site), HB 1899, can be viewed by Clicking Here. If you would like to evaluate the actual text in the legislation for yourself, Click Here to read the House Bill (HB 1899) and Click Here to read the Senate Bill (SB 3046).
The text of the final Enrolled Version of HB 1899 can be read by Clicking Here.
Click To Top of Page

---

Update 2004: Rep. Ellyn Bogdanoff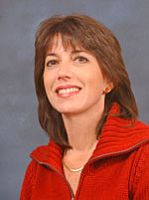 ELLYN SETNOR BOGDANOFF

May 20, 2004 - District 91 Statehouse Representative Ellyn Setnor Bogdanoff addressed the May 20th Galt Mile Community Association Advisory Board meeting at Nick's Italian Restaurant. She improved everyone's digestion considerably when summarizing the recently completed legislative session in Tallahassee. At its outset, the session appeared to portend disastrous consequences for condominium owners. A veritable whirlwind of legislation impacting Associations, positive and negative, permeated the House and Senate calendars throughout the session. Representative Bogdanoff diplomatically referred to the "open season on Associations" as a collection of good intentions gone awry. A potpourri of carelessly constructed bills that were publicized by their sponsors as "empowering" to condo owners were floated through the legislative chambers. Once the actual content of the legislation was revealed as a formula to dismantle the condominium system in Florida, a myriad of protest hit the Capitol like a tidal wave. Legislators responded to the flood of objections from thousands of condo owners throughout the State by disemboweling the offending legislation. By the end of the session, the voices raised against the "Condo Killer" bills grew so deafening that they were unceremoniously scrapped.

The winner of a closely contested January 6th race for Connie Mack IV's vacated District 91 Statehouse seat, Representative Ellyn Setnor Bogdanoff (R – Fort Lauderdale) just experienced her first legislative session. On January 30th, a few days after her successful Statehouse bid (official "elected date" was January 27th), House Speaker Johnnie Byrd appointed Ms. Bogdanoff to the House Committee on Appropriations, the Subcommittee on Commerce & Local Affairs Appropriations, the House Committee on Commerce, the Subcommittee on Workforce & Economic Development, the House Judiciary Committee, the House Committee on Insurance, the Subcommittee on Insurance Regulation, the House Committee on Procedures and the Subcommittee on Ethics & Elections – more than a full plate. She described the legislative process from the unique perspective of a neophyte insider. She characterized legislating in Tallahassee as a "balancing act" between conflicting interests. While she carries a mandate to protect the interests of her constituency, she also must keep a clear "world view", taking into consideration what is best for the State as a whole. In addition, her effectiveness as a legislator will depend upon the relationships she develops with her peers, therefore requiring that she step on as few toes as possible while navigating the session. This political "high-wire" act is a challenge for veteran Statehouse denizens. Ms. Bogdanoff, a rookie, acquitted herself creditably, graduating her trial by fire with flying colors.
She depicted the environment in Tallahassee, particularly toward the "hard knuckle" final days of the session, as "like working in a high-pressure cocoon". Bills are evolving at lightning speed as their sponsors try to align the support required for their passage. Provisions are scratched out or penciled in on a minute by minute basis.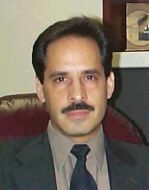 GMCA PRESIDENTS COUNCIL
CHAIRMAN PIO IERACI

During the last few days, entire bills were killed and their language was spliced into other surviving legislation as their desperate sponsors tried to keep their season's work product alive. Ms. Bogdanoff stated that she "remains online all day during this period to maintain contact with her constituency". She said that she "often gets better, more current input from constituents who are closely following the legislation than through the usual networking that is available on the Floor." Ms Bogdanoff asserted that "many legislators rely on 'the folks back home' to keep them up to speed by email and electronic messages during the final days of the session."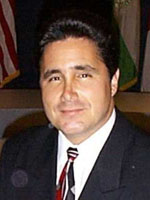 REP. JULIO ROBAINA
HB 1223 CS SPONSOR

Representative Bogdanoff was asked by GMCA Presidents Council Chairman Pio Ieraci about her response to Representative Julio Robaina's House Bill 1223 (HB 1223), the controversial "Condo Killer" bill. She characterized Mr. Robaina as "an honorable man who is trying to address a problem that some of his constituents are facing." Ralph Hamaker, President of Coral Ridge Towers South, pointed out that Mr. Robaina's original bill suffered from being unbalanced, "hurting far more people than it helped." Ms. Bogdanoff agreed, explaining that "the provisions injurious to the vast majority of Associations were either removed from the bill or compromised upon until they were acceptable." By way of example, she described the Ombudsman, a controversial office that was originally envisioned as a feudal-style bounty hunter of sorts, as having been transformed into a true "two-way street". The final "compromise" version would be a mediator, not a prosecutor, who is equally available to unit owners, board members and Associations when called upon.

Rep. Jeff Kottkamp

Ms. Bogdanoff exhorted that, "the provisions of the bill that threatened to confiscate owners' rights or interfere with an Association's daily operations were removed." When asked about the final version of SB 3046 - HB 1899, a "Construction Defects" bill that would cripple condo owners' ability to seek redress for improperly performed construction; she said that she received assurances from House Judiciary Committee Chair Representative Jeffrey KottKamp that the most egregious provisions were "adequately modified." She then asked her legislative aide, Gerald O'Rourke, to review the final version and promised to get back to us.

Clearly distressed by the possibility of destructive legislation such as the "Condo Killer" bills even being considered, several Advisory Board members asked why the sponsors were given such latitude when pressing for their passage. Ms. Bogdanoff responded, "I am well aware of the different positions, but there was a commitment to make this bill work. I believe I owed it to the sponsor to give him that opportunity, as I would expect the same courtesy in return." She continued, "Many of the concerns I expressed have been corrected: criminal background checks, 2-way ombudsman, term limits and other problems were fixed." Her predisposition to allow the legislative process to transmogrify the bill into acceptability, as opposed to an overt adversarial confrontation with the sponsors, should leave Representative Bogdanoff with her legislative bridges reasonably intact. This should bear fruit in future sessions.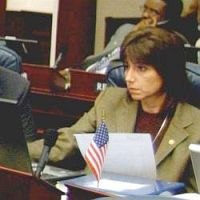 REP. BOGDANOFF ON HOUSE FLOOR

Ms. Bogdanoff explained that the vast majority of condo related legislation "gratefully died on the calendar". However, the central language of these ill-fated bills was invested into two surviving bills, Senator Jeffrey Atwater's SB 2984 (A Homeowners Association bill created to address the concerns raised by Governor Jeb Bush's Homeowners Association Task Force) and Senator Walter G. "Skip" Campbell, Jr.'s SB 1184 (a Civil Liability bill that protects Associations that install defibrillators). Along with the few acceptable remaining provisions of the infamous Condo Killer HB 1223, the positive wording from Senator Steven Geller's SB 1938 (the well-supported easing of the housekeeping requirements adjunctive to an Association's decision to opt out of the expensive full sprinkler retrofit) was placed into both bills. These two bills (like engineers, legislators are great believers in redundancy) became voluminous repositories for the surviving remnants of dozens of bills that were "laid on the table" (crapped out) during the session's final days.

Representative Bogdanoff discussed an unfortunate side effect of the State's political and financial redistricting that hits Southeast Florida squarely in the educational wallet. The legislature is operating under a new "formula" with regard to the general distribution of funds throughout the State. Tremendous focus was concentrated on the budgetary impact for every piece of legislation. This new formula strongly disadvantages Southeast Florida - Miami-Dade, Broward and Palm Beach counties in particular. It completely ignores the cost-of-living differences in the State's various regions, painting the more costly urban areas with the same fiscal brush as the less expensive areas of central and north Florida. For instance, the fact that it costs teachers more to live in Miami or Fort Lauderdale was eliminated as a factor when considering aspects of educational funding. This de facto transfer of funds from Southeast Florida cities to the north and central country areas will cripple efforts to retrench our underachieving educational system.

Sen. Pres. JIM KING

The only chance of addressing this inequity will be through the formation of a unified Southeast Florida coalition. The innate distrust between Miami and Broward legislators will have to be surmounted. As long as local squabbles occupy our legislators' attention, the region will continue to bleed money.

SENATOR ALEX
DIAZ de la PORTILLA

Ms. Bogdanoff explained that Senator James E. "Jim" King Jr. of Jacksonville is stepping down as Senate President. Because Senator Alex Diaz de la Portilla of Miami, the Senate's current "President Pro Tempore", is in contention to replace King, he is sidestepping the struggle necessary to reclaim access to the lost revenues. Avoiding a confrontation with northern legislators at this time will inure to his benefit. However, if he is successful in his bid for the Senate Presidency, he could be an invaluable asset in recovering the appropriations lost due to the one-sided formula.

As the session wound down, Ms. Bogdanoff was intensely lobbied by the sponsors of, among others, the Condo Killer bills. While she attempted to assess the rapidly changing legislation, Representative Bogdanoff maintained contact with an assortment of constituents, updating them about the changes and requesting their input. Drawing on the experience of fellow legislators for guidance on certain condo-related issues, she elaborated, "Representative J. Dudley Goodlette of Naples also represents a district that contains a substantial number of large condominiums. We discussed the impact of the condo bills on our respective constituencies." A comforting email that I received in response to queries about her intentions read, "I will keep you in the loop as this legislation transforms either into something we can accept or something we must reject. Either way, be assured that I will be well informed and ready to debate the issue of the floor if it is needed. I am on line during session, so if you are watching, feel free to email me your thoughts." She was...so I did. I subsequently received a series of thoughtful analyses of the various bills being contested along with requests for further input!
TALLAHASSEE STATEHOUSE

Representative Bogdanoff did not have the luxury of acclimating to the legislative battleground. After defeating Lauderdale-by-the-Sea Mayor Oliver Parker by a paper thin 12-vote margin in a January 6th special election for the vacated Statehouse seat, she found herself in the Tallahassee soup bowl by March. When it mattered, she delivered. As the Advisory Board meeting came to a close, Ms. Bogdanoff suggested that we organize our objectives now for the next legislative session. She offered to caucus with GMCA representatives to create a clear "unified agenda that will serve as a legislative wish list."

The concerns borne of unfamiliarity with a new representative melted away during the course of the meeting. While many of us knew from her recent Statehouse candidacy that she is a remarkably well credentialed attorney with experiential insight into the political process, we are now additionally aware that she has the political "moxie", brains and skill required to thrive in Tallahassee - the real deal. More importantly, she is there for us. The accuracy of our assessment, like all things political, will come out in the Tallahassee wash during the next legislative session's laundry day. In the interim ... we'd better get cracking on that wish list!

Contact Representative Ellyn Bogdanoff

Tallahassee -
The Capitol (Room 1102), 402 South Monroe Street, Tallahassee, FL 32399-1300. Her phone# in the Capitol is (850) 488-0635. Her Email is

[email protected]
Local -
2601 East Oakland Park Blvd (Suite 204), Fort Lauderdale, FL 33306-1612. Her local phone# is (954) 958-5569.

Legislative Aide -
Gerald O'Rourke, Ms. Bogdanoff's District Aide, can be Emailed at

[email protected]

.

For complete contact information, go to Report Card.
---
Special Session - December 13 to 23, 2004

State Dumps


Double Deductible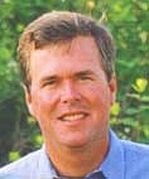 GOVERNOR JEB BUSH

December 15, 2004 - The December 13, 2004 special session of the Florida Legislature called by Governor Bush to tackle the "double deductible" inequity framed by the 4-hurricane season has borne fruit. Senate Bill S10-A, sponsored by Senators Garcia and Lynn and House Bill H9-A by Representatives Ross, Barreiro, Baxley, Farkas, Harrell, Mayfield and murzin provides for the Florida Department of Financial Services to reimburse policyholders of residential property insurance for multiple deductibles applied by insurers for two or more hurricanes.

Although the original bills were limited to individual homeowners, intense pressure applied by the Condominium Association Legislative Lobby (CALL) opened the door to Condominium inclusion. The amount of reimbursement to condominium associations will vary depending on each association's hurricane deductible under their policy and the amount each association paid for hurricane deductibles. While the maximum reimbursement to condominium associations is limited to $3,000 per condominium unit, the State is earmarking $75 million to fund the plan.
Special Session in Tallahassee

Filed on December 10th and introduced on December 13th, S10-A was referred to the Senate Banking and Insurance and General Government Appropriations Committees for review. It sailed through Banking and Insurance by a vote of 10 YEAS vs. 0 NAYS on December 14th. The next day it passed General Government Appropriations by a vote of 4 YEAS vs. 0 NAYS. It was placed on the Special Order Calendar for consideration on December 16th and then "laid on the table" after its sister House Bill H9-A was substituted for it. The House Bill H9-A was also filed on December 10th and introduced on December 13th. The bill was referred to the House Insurance Committee, Fiscal Council and Commerce Council. It immediately passed the House Insurance Committee by a 16 YEAS vs. 1 NAY vote. On the 14th, it passed the Fiscal Council by a vote of 20 YEAS vs. 1 NAY. Later that day, it zipped through the Commerce Council by a 10 YEAS vs. 0 NAYS unanimous vote. It was added to the third reading calendar the next day. On December 16th, the bill passed a vote in the House by 115 YEAS vs. 2 NAYS (3 not voting) and the Senate by 38 YEAS vs. 1 NAY (1 Not Voting) and ordered enrolled. It was signed by the officers on December 21st before being presented to and signed by the Governor.

To read the text of the enrolled version of the new law, Click Here!
The 2004 hurricane season has been particularly destructive for Florida, with Hurricanes Charley, Frances, Ivan, and Jeanne causing extensive damage throughout the state. According to the Office of Insurance Regulation (OIR), as of December 2, 2004, insurance companies have reported over 1.5 million property insurance claims for all four hurricanes and $10.5 billion in total claims payments. The companies estimate that the total expected gross property loss will reach $20.8 billion.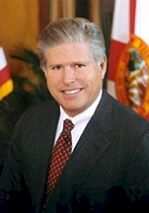 Florida CFO TOM GALLAGHER

Insurance companies and the State spent the last four months jockeying for position in an anticipated clash over the fiscal impacts of the catastrophic season. Florida Chief Financial Officer Tom Gallagher publicly disparaged Florida insurance policy for permitting insurance carriers to charge several deductibles for damages incurred by serial weather events. In turn, Allstate Insurance stopped writing new homeowners' policies in 17 Florida counties brutalized by the weather. In counties that were not hit as hard, it is only writing renters' policies and homeowners' policies minus wind coverage. The special session is the State's first volley in what appears to be maneuvering on both sides to protect themselves from overreaction by the other.

As such, the legislation will fulfill a commitment that Mr. Gallagher made during the hurricane season to abolish the multiple deductible, characterizing it as "fundamentally unfair". This proactive legislation serves as a useful plank from which Mr. Gallagher can launch a 2006 gubernatorial campaign. The field will likely include, among others, fellow cabinet member and Florida Attorney General Charlie Crist.

Residential hurricane deductibles are typically 2 percent of policy limits and may generally be as high as 5 percent of policy limits, or even higher for certain policies. However, $500 hurricane deductibles are still prevalent for homes and mobile homes valued under $100,000. The deductible applies to each hurricane, which can result in significant out-of-pocket expense to many policyholders. In many cases of multiple hurricane claims, according to a survey of insurers by OIR, the insurer waived application of multiple deductibles. Sourcing the survey results and attempting to account for missing information, the Legislative committee staff estimated that about 36,000 policies had multiple deductibles applied and that the cost to policyholders of second and subsequent deductibles may total about $70 million. While this estimate apparently includes only policies for which insurers paid two or more claims and deducted the full amount of the deductible, it does not include "no payment" claims below the deductible or claims not reported to the insurer.

The bills require the Department of Financial Services to reimburse residential and commercial policyholders for the financial loss due to the insurer applying multiple hurricane deductibles under the following specified conditions and limitations:
A policyholder must have incurred damage in excess of the full amount of one deductible (which may be met by adding two or more claims below the deductible).
Maximum reimbursement of $10,000 per policy, or $20,000 per policy if damaged by three or more hurricanes.
Maximum reimbursement for a condominium association policy in amount up to $3,000 per unit.
$100 deductible applied to the reimbursement.
Applications for reimbursement must be filed with the department by March 1, 2005, including such information as the department requires to verify the claim, including documentation from the insurer.
Applications for reimbursement are subject to insurance fraud penalties.
Insurers must mail notice of the reimbursement procedures to policyholders who had more than one hurricane deductible applied.
Total amount paid to all policyholders is limited to the amount appropriated. Department of Financial Services must first pay policyholders who received claims payments for two or more hurricanes for which each payment was reduced by the full amount of the deductible. All other eligible policyholders would be paid on a pro rata basis if funding is inadequate to pay everyone in full.
Up to $150 million is transferred from the Florida Hurricane Catastrophe Fund (FHCF) to the department's Insurance Regulatory Trust Fund and appropriated for reimbursement. In order to maintain actuarially indicated premiums, the State Board of Administration must increase future premiums to insurers for FHCF coverage over 5-year period.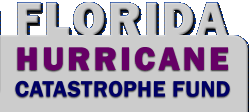 The bill also requires residential property insurers to apply future hurricane deductibles on an annual basis to all hurricanes that occur during the calendar year. The annual deductible applies to losses that are covered under one or more policies issued by the same insurer or an insurer in the same insurer group. However, insurers may apply the "other perils" deductible, or the remaining amount of the hurricane deductible, whichever is greater, to subsequent hurricane losses. Insurers may require policyholders to report claims below their deductible and to maintain records or receipts in order to apply the loss to a subsequent hurricane. If a policyholder has a hurricane loss and then changes the hurricane deductible, the highest deductible applies. These requirements apply to policies issued or renewed on or after May 1, 2005.
For condominium unit owner policies (which generally cover only the contents, wall and floor coverings, and appliances), most policies (54.7 percent) have a deductible of $500 or less, and most of the rest (40.7 percent) have 2 percent deductible policies. Less than 1 percent of condominium unit owners have a percentage deductible greater than 2 percent (see table below). While 54.7% of the Condo owners are exposed to "multiple deductible jeopardy" of $1000 to $2000 (2 to 4 deductibles @ $500 each), the 40.7% that carry 2% deductibles on average properties of $103,916 have exposures of $4156.64 to $8313.28. The real pain is felt by the 0.3% of Condo policy holders that carry 15% or more on properties averaging $438,058. Their double through quadruple deductible exposure is from $131,417 to $262,835 and higher! While the $3000 maximum reimbursement should "make whole" more than half the Condo policy holders victimized by the deductible inequity, the rest could be significantly assisted by these bills. Of course, the $3000 reimbursement will only marginally buffer the one half of one percent of policy holders that have "special" deductible requirements of 15% or higher.
On January 6th, CFO Gallagher announced that the "Multiple Deductible Reimbursement Program" assistance be paid first to Floridians who paid two or more full deductibles, followed by those who paid part of a second or third deductible. Gallagher explained, "The program to provide these storm victims financial relief is now up and running and applications to eligible individuals will soon arrive in thousands of mailboxes across the state. I encourage those who are eligible to submit their applications as soon as possible so that we can get them the financial assistance they need to start rebuilding. Policyholders will receive an application from their insurance company by mail along with information needed to complete the application." He advised that if the application packet does not arrive by January 27, 2005, then the policyholder should call the Department of Financial Services at 1-800-22 STORM for guidance.

Current Hurricane Deductibles for Condominium Unit Owner Policies

Deductible Amount
# of
Condo Units
% of
Condo Units
Average Insured Value
$1 to $500
381,339
54.7%
$74,763
$501 to $1,500
24,190
3.5%
$103,349
$1,501 to $2,500
1,801
0.3%
$147,761
2%
283,776
40.7%
$103,916
5%
3,285
0.5%
$306,922
15% or greater
2,306
0.3%
$438,058
Other deductibles
1,025
0.2%
Total
697,722
100%
---
To GMCA HOME
To CITY OF FORT LAUDERDALE PAGE
To FORT LAUDERDALE BUDGET CRISIS PAGE
To AUTOMATED EXTERNAL DEFIBRILLATOR PAGE