---
Sprinkler

Confusion



It's Time to Act!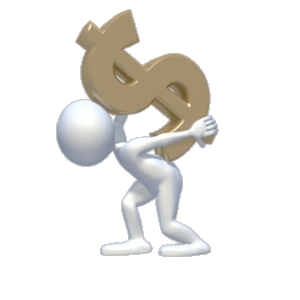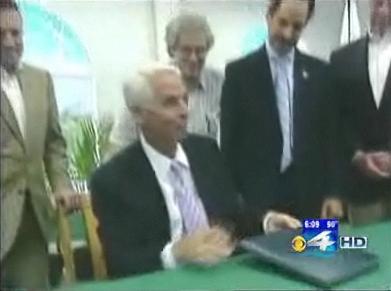 GOVERNOR SIGNS OMNIBUS ASSOCIATION BILL

November 28, 2010 - After eight years of sweating out a dreaded $million plus statutory assessment (2 or 3 times that for larger associations) for retrofitting association hallways and unit foyers with sprinkler heads, the Governor finally signed the recently passed opt-out bill (SB 1196) into law. Although delighted and relieved, since few Galt Mile high rise condo and co-op owners actually read the few paragraphs that house the statute's flagship sprinkler provision, there is some confusion over how to best use the new law's tools to protect their rights. If an association doesn't carefully follow the legislation's statutory road map, it could inadvertently actualize its unit owners' long-feared assessment for standpipes and sprinkler heads.

The New Law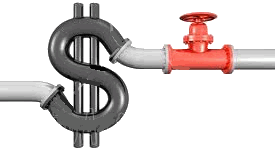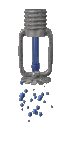 The new Sprinkler Retrofit Relief bill did not repeal the existing statute. Unless high-rise association buildings (75 feet or more above grade) provide residents with two egresses to ground level, State law still requires them to be fully retrofitted with sprinklers. The statute previously provided association members with the right to "opt-out" of a full sprinkler retrofit by voting to install an "Engineered Life Safety System" wherein sprinklers are limited to common areas and unit foyers. While less onerous than retrofitting the entire building, this "Engineered Life Safety System" (AKA "Minimum Alternative Life Safety System") is also a budget buster. This alternative no longer exists. By amending certain provisions in the existing statutes (s. 718.112(2)(l) for condos and s. 719.1055(5) for co-ops, F.S.), the new law simply gives condo and co-op owners the right to vote for opting out of retrofitting sprinklers anywhere on association property, defined as "common elements, association property, or units."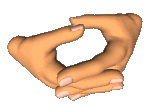 This provides association members with three options. If they do nothing; by 2016 they must apply for a permit to retrofit the entire premises with sprinklers and complete the installation by 2019. Alternatively, they can perform a partial retrofit or none at all. If an association decides to partially retrofit the premises or forgo any retrofit, they must hold a full membership vote to opt-out of the full sprinkler installation.

The relief legislation has fostered a debate within associations about the timing and methodology for this important vote. The vote can be taken by limited proxy or ballot at a duly called membership meeting or by written consent. Notice of the meeting at which the opt-out vote will be held must be mailed or hand delivered to each owner at least fourteen (14) days before the meeting. To prove that the notice requirement was satisfied, an affidavit must be filed in the association's official records.

Once the vote is taken, a certificate attesting to its result must be filed with Broward County, whereupon it becomes effective. Within 30 days of the vote, notice of the outcome must be mailed to all of the owners. Association members who plan to sell or rent their units must provide a copy of the voting results to potential purchasers or tenants. Finally, the association must report the voting results to the Division of Florida Condominiums, Timeshares, and Mobile Homes as part of the annual association information collected by the Division.
Voting Confusion


To avoid extremely aggravating complications, associations should adequately prepare for this event. To insure that the vote isn't subject to challenge, the language used on ballots and proxies should be drafted by the association attorney. As a rule, the ballot language must relate to the language used in the statute. Since the statute was drafted in standard "legi-speak", this has proved to be an unfortunate source of confusion. The statute doesn't allow the association members to vote for or against a sprinkler retrofit. Instead, it provides that the members vote for or against "opting out" or "forgoing" a sprinkler retrofit.


Associations that are unsuccessful in explaining this distinction have encountered some disconcerting dilemmas. When faced by a ballot with the options FOR and AGAINST, association members that oppose the retrofit (and the large assessment) might intuitively check AGAINST. THIS IS A MISTAKE. Since the statute requires that members vote on whether their association should "opt-out" or "forego" the retrofit, by voting AGAINST, the member is actually opposing the opt-out, which could force the association to install the sprinklers. It is critically important to carefully read the ballot language. If you're not sure, don't hesitate to contact your association office for clarification.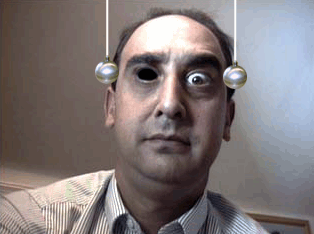 Even when associations include voting instructions to help clarify the counter-intuitive nature of this vote, it is sufficiently problematic to include the telephone number of an association member and/or office staffer capable of addressing any member confusion. Since the fiscal health of most associations will be heavily impacted by this vote, these precautions might save the expense and effort of having to reballot members who admit to accidentally voting against their own interests. While there is no limit on the number of opt-out votes that an association may hold, an association that has already opted out may only reverse itself and opt back in (and install the sprinklers) once every three years. The process requires that 10% of the members petition the association for a full membership opt-in vote at a dedicated members meeting. If approved by at least a majority of the members, the opt-in will become effective when filed with the Division.
Vote Now... OR...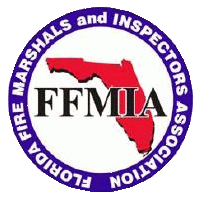 Before the new law was passed, associations facing the decision between full or partial retrofits deliberately postponed the required vote because voting for either option triggered a deadline to pay a fire safety engineer for drafting a retrofit plan and filing it with the County. Since passage of the new opt-out law, the landscape has changed. Upon learning that their new voting deadline was 2016, many associations placed this issue on the back burner. Several expressed concern about alienating local fire marshals. Over the past eight years, it was uncovered that certain current and former fire marshals have direct financial relationships with sprinkler associations. Some condos and co-ops feared that opting out would elicit retribution from local fire marshals who may have inappropriate ties to these trade organizations and/or their corporate members. While the Fort Lauderdale Fire Marshal's moral compass appears intact, associations in other jurisdictions have been abused by public servants seemingly more interested in a free trip to Jamaica or a "Holiday" bonus than their constituents' safety or legal rights.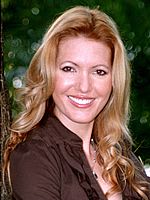 DONNA BERGER
At the November 1st Galt Mile Presidents Council meeting, Executive Director Donna Berger of the Community Advocacy Network (CAN) – a well-known association attorney who was instrumental in passing the relief bill – warned of a far more dangerous potential threat. After years of recommending that associations postpone any action, the new law prompted Berger to reverse herself. Since every association's voting results are filed with the County and the State, Sprinkler Association lobbyists will have access to this data. If too many condo and co-op associations drag their feet in scheduling this vote, these lobbyists plan to use the tentative response to convince lawmakers at the 2011 legislative session that most condo owners actually want to fund their huge payday.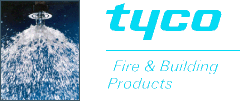 Unwilling to leave $billions in projected revenues on the table, the deep-pocketed Sprinkler Associations, whose membership includes corporate juggernauts Tyco and Allied Signal-Honeywell, successfully kept their $multi-billion self-styled stimulus package alive for eight years and convinced two Governors to veto relief bills that were overwhelmingly passed by the legislature. Make no mistake; they know how to play political hardball.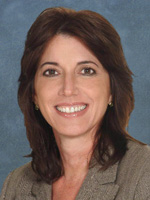 SEN. BOGDANOFF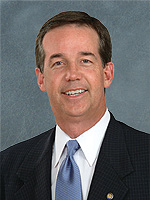 CFO ATWATER

These highly motivated special interests are also keenly aware of significant changes to the Florida Legislature's political landscape. Former Statehouse legislative gatekeeper (and relief bill sponsor) Ellyn Bogdanoff is now a first-term District 25 Florida Senator and former Senate President (and relief bill supporter) Jeffrey Atwater is now the Florida CFO (Chief Financial Officer) and State Fire Marshal. These two staunch proponents of the relief bill no longer occupy the key legislative leadership positions that helped insure the bill's success. Additionally, now that every major race has been decided, constituent concerns will temporarily lose some traction in Tallahassee. You do the math.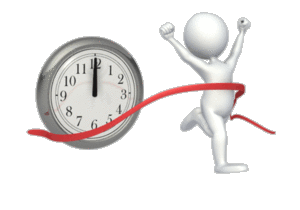 It's time for associations to schedule their opt-out votes. By registering our intentions prior to the legislative session, we can join with thousands of other Florida common interest communities and deter any attempts to revive this expensive burden. When the original sprinkler statute was passed in 2002, condo and co-op associations first learned about it from fire marshals hired by the Sprinkler Associations to "help facilitate" the $million plus sprinkler installations. If we fall asleep at the wheel and hand these high-powered lobbyists the leverage they need on a silver platter, when the 2011 legislative session closes in June, history could repeat itself. Happy Holidays!

---
Deepwater Horizon Lottery





Take a

Number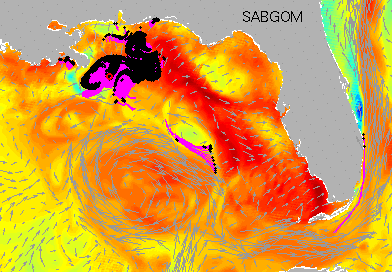 CLICK GRAPHIC FOR INTERACTIVE TRAJECTORY MAP

August 15, 2010 - As the Deepwater Horizon oil spill spread through the Florida Straits past the Keys, beach community residents in Miami, Broward and Palm Beach watched the ocean, anxiously awaiting an expected onslaught of tar balls. City and County Commissions in Fort Lauderdale and Broward County notified local constituencies about their respective states of readiness in preparation for the arrival of Deepwater Horizon's sticky progeny.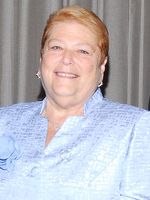 TOURISM DIRECTOR
NICKI GROSSMAN

The official notices described a strategy for protecting the City and County beaches that fuel our local economies. An official alert will trigger the mobilization of a volunteer effort to clear the beaches of tar balls. County Tourism Director Nicki Grossman estimated that the potential pollutants would carry a daily price tag of between $10 and $15 million dollars in lost revenues, stating "About one-third of the business we do every day we would lose because the beaches would be unavailable for recreational purposes."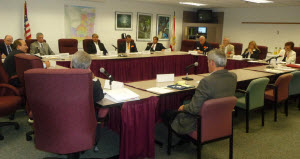 COASTAL MAYORS PREPARE FOR BEACH ATTACKS

On May 21, 2010, Broward Mayor Ken Keechl invited Mayors from the County's 31 municipalities to a meeting convened to coordinate a strategic threat response. After the meeting, Fort Lauderdale Mayor Jack Seiler expressed misgivings about the behavior of some of his colleagues. Seiler warned against using the oil spill as a soap box for the kind of political grandstanding that could further inflame tourist concerns about South Florida's viability as a travel destination.

In fact, the fiscal impact to every community, business or resident is not limited to the preparatory and cleanup costs or lost tourism revenue. In addition to eroding local economies in beach communities on both coasts, the oil spill has exacted a measurable toll on property values in those jurisdictions. The problem is likely to persist long after the observable affects of the spill abate.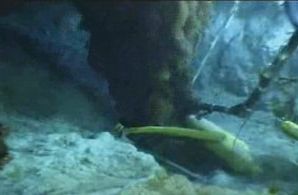 UNCAPPED SEABED OIL WELL FEEDS PLUME

Environmental pundits following the event confirmed that only a fraction of the 60,000 barrel daily discharge of crude oil is accounted for by the tar balls, tar patties and surface slicks being tracked in the 2,500 square mile catchment area. The rest is rolled into immense underwater plumes of dissolved oil that could surface over months or years. As long as the spill effects continue, so will their adverse impact on property values.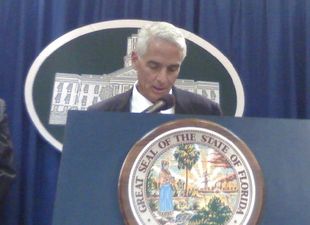 GOV. CRIST ISSUES EXECUTIVE ORDER 10-99

Once it became obvious that BP's bogus mitigation plan was an empty shell tailored to bypass Federal and State environmental licensing requirements, Governor Crist issued a series of Executive Orders to enable local eligibility for federal reimbursement funding and small business loans. On April 30, 2010, his Executive Order 10-99 declared a "State of Emergency" in areas first tainted by the quickly spreading oil, including Escambia, Santa Rosa, Okaloosa, Walton, Bay and Gulf Counties. On May 3, 2010, Executive Order 10-100 amended Executive Order 10-99, adding Franklin, Wakulla, Jefferson, Taylor, Dixie, Levy, Citrus, Hernando, Pasco, Pinellas, Hillsborough, Manatee and Sarasota Counties. On May 11, 2010, Executive Order 10-101 established the Gulf Oil Spill Economic Recovery Task Force. When spill elements circumnavigated the southern tip of Florida and threatened the east coast, Crist released Executive Order 10-106 on May 20, 2010 ascribing "State of Emergency" status to Lee, Collier, Monroe, Dade, Broward, and Palm Beach Counties.

SANTA ROSA COUNTY
P.A. GREG BROWN

In early July, Escambia County Property Appraiser Chris Jones and Santa Rosa County appraiser Greg Brown wrote to Crist, requesting relief for homeowners and business operators whose lands were no longer worth what they were assessed months before the Deepwater Horizon disaster. Until then, the primary platform for damage claims was tied to the cost of preventing or mitigating the effects of tar balls and oil slicks on beachfront properties. Commercial loss claims were supportable by bank statements and tax returns. However, claims reviewers treated property owners whose asset values were tanked by the oil spill like lepers.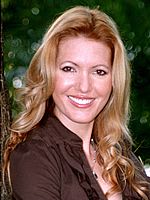 DONNA BERGER

On July 14th, Executive Director Donna Berger of the Community Advocacy Network, an activist Association Attorney with longstanding ties to the Galt Mile neighborhood, sent an email to the Galt Mile Community Association. The content was lifted from an article she wrote for the Sun-Sentinel Condo Blog three days earlier and published on her Condo and HOA Law Blog on July 12th. After asserting that damages suffered by associations could successfully navigate BP's claims process, Berger mapped out a strategy for eliciting fair compensation. Her message legally diagnosed how the oil spill had already afflicted common interest associations with a variety of fiscal burdens. She offered the following list of association operations crippled by the event:


Of the items that Berger considers legitimate candidates for an association damage claim, diminution of property value is the 600-pound gorilla. It quantifies how the other drawbacks ultimately impact the association and each of its members. One week later, Governor Crist changed the playing field. With 26 Counties granted "State of Emergency" status, on July 21, 2010, the Governor issued Executive Order 10-169 authorizing Property Appraisers in the affected counties to provide interim assessments of any real property that may have suffered a loss in value as a result of BP's Gulf Oil Spill. Property owners can utilize the interim assessments to compare the just values before and after April 21, 2010 (the date of the original Deepwater Horizon explosion), enabling them to authoritatively document the spill's impact on the value of their assets.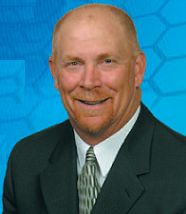 ESCAMBIA COUNTY PROP
APPRAISER CHRIS JONES

When Crist green lighted Property Appraisers to generate the documentation required by property owners to measure damage to their property values, a whole new class of claims became eligible for reimbursement. Appraiser Greg Brown demurely opined, "We're going to have to evaluate how that's going to impact property owners. But I take it as a positive sign." Escambia County Appraiser Chris Jones cut to the chase, commenting "It basically gives them a down-and-dirty value that they can use, in turn, to send to BP for a claim." Prior to Crist's July 21st order, property owners could only demonstrate a diminution of value by privately commissioning an extremely expensive independent property assessment and arguing its objectivity.

Since the data can be used by any adversely impacted property owner to establish a basis for filing a claim against BP for a sustained loss, it's time to take a ticket and get on line. Diminished property valuation will actually serve as the centerpiece for Associations claiming damages, along with the increased difficulty to obtain affordable insurance and/or attract willing purchasers and lenders. In case you missed it, catchment area sales contracts, including those executed in the Galt Mile neighborhood, are being appended with an escape clause triggered by the sighting of tar balls proximal to the property. Crist's Order also states "The documentation may also be used to substantiate claims for the economic loss resulting from liability for property taxes, which are based on the January 1, 2010 values despite a disproportionate reduction in the value of real property caused by the oil spill."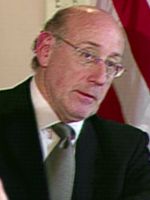 ATTY KENNETH FEINBERG

The relevant question facing associations is no longer "if" they should file a claim but "when". In June, British Petroleum initially set aside $20 billion for its relief fund. Attorney Kenneth Feinberg, who managed the disbursement of 9/11 relief funds to impacted families, was chosen to administer the BP Oil claims process. Claimants were entitled to appeal a decision to a panel of three retired judges appointed from the Gulf States by Feinberg. While the size of the dedicated corporate war chest was expected to increase as the spill's consequences proliferated, BP's liability will terminate at some point. This new class of claimants will serve to expedite the exhaustion of even an expanded relief fund.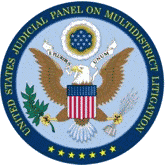 Berger's message to associations is to act expeditiously and file damage claims against a lineup of 17 identified "defendants" (including BP, rig owner Transocean Ltd., well contractor Halliburton, and manufacturer of the well's failed blowout preventer Cameron International) through the BP Fund as well as in federal court. Since critical issues pertaining to a multi-district federal oil spill litigation were scheduled for consideration at a July 29th meeting in Boise, Idaho, Berger was hoping to enlist enough association claimants to influence the complexion of the Steering Committee charged with prioritizing British Petroleum claims.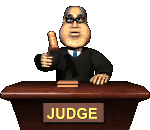 Given that her chances of lining up a claimant roll of sufficient critical mass prior to the meeting date were paper thin, Berger exclaimed that "July 29th is NOT a cutoff, however, and associations can and should consider filing throughout the summer and fall." Although few associations bridged the initial deadline targeted by Berger, she is rightfully more concerned about a significantly more important deadline. Specifically, the date that fund coffers run dry.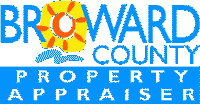 In summary, an unknown number of common interest communities stand to bag a sizable infusion for the association budget. The winners and losers in this contest are likely to be determined by when they sign on as a claimant. If the Property Appraiser's interim report confirms a loss in property value, there are three options. Associations can ask their attorneys to submit a damage claims on a contingency basis. They can also join with other associations and hire a firm experienced in nailing these types of claims. As a rule, such specialty practices work on a contingency basis. Behind door number three is... nothing. That's right - your association can sit back, remain a spectator and claim that they are "above" pandering to such tawdry fiscal incentives.


BOGDANOFF EXPLAINS HB 561

June 26, 2010 - On June 7th, an unusual GMCA Presidents Council meeting was convened at L'Hermitage I. Instead of plowing through the planned agenda, this final assemblage before the summer break was largely a tribute to Representative Ellyn Bogdanoff and the successful legislative session. In addition to the recent passage of Bogdanoff's Sprinkler Retrofit Relief Bill (SB 1196); several bills that would have either driven up unit owner costs or savaged their rights were vetoed by Governor Crist. Joining Bogdanoff were Broward Mayor Ken Keechl and Donna Berger, a managing Partner at Katzman Garfinkel Berger – with historical ties to the Galt Mile Community Association. An activist Association attorney, Berger is the Executive Director of the Community Advocacy Network (CAN), an organization conceived to further the interests of Community Associations. In addition to drafting elements of Bogdanoff's bill, Berger testified on its behalf before legislative vetting committees.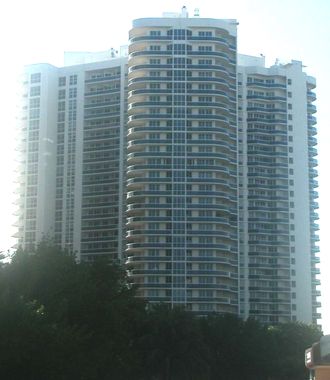 MEETING AT L'HERMITAGE I

Following a deferential introduction, Ellyn sought to give the session's events some historical perspective. She turned back the clock to early 2009, when she filed House Bill 419. HB 419 was the Statehouse version of the ill-fated Senate Bill 714, the Association Glitch bill vetoed by Governor Crist. Calling corrective legislation a "Glitch Bill" implies that some faulty regulation was simply a product of human error. More often than not, lobbyists and lawmakers colluded to suck the blood from an association's neck.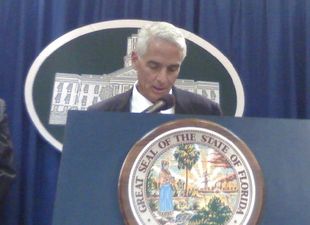 GOVERNOR CRIST ANNOUNCES SB 714 VETO

Loaded with a broad spectrum of corrective provisions, the bill sought to undo expensive, pointless and/or damaging regulations (glitches) initially drafted by lobbyists hoping to graze on the fertile condo market. More importantly, it postponed from 2014 to 2025 the deadline for retrofitting high rise association structures with an extremely expensive fire sprinkler system. Ironically, her failed bill was the precursor to this year's Omnibus Association Bill - Senate Bill 1196.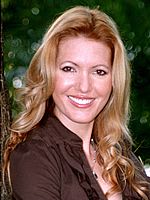 DONNA BERGER

Following the frustrating final chapter of last year's session, flustered supporters of SB 714 lamented their inability to react incisively to the lobbying pressure that "flipped" the Governor into opposing a badly needed bill that was overwhelmingly approved by the legislature. To avoid a repetition of that demotivating experience, associations organized a network that enabled proponents to effectively communicate during the legislative session. At its heart was Donna Berger's Community Advocacy Network (CAN), which facilitated statewide caucusing among association allies, enabling them to develop and implement timely responses to rapidly changing events. While funneling bill updates to proponents, Berger interpreted their legal impact.
A political achievement in Tallahassee is measured by the strength of its opposition. When asked about the obstacles she successfully circumvented during the session, Bogdanoff downplayed any inference of controversy, mentioning only the flack she took from Fire Marshals employed by the Sprinkler Associations. The audience didn't buy it. Last year, the Glitch bill's supporters were kept abreast of its progress by reading questionably accurate media reports or from intermittent Advisory Board briefings. This year was different.

Due primarily to Berger's efforts, a majority of the audience was already familiar with the battles fought by their Statehouse Representative en route to passing of this year's Omnibus Association bill. Since Representative Bogdanoff is running for the District 25 Senate seat vacated by Florida CFO Candidate Jeffrey Atwater, she sought to avoid what her opponent might paint as gloating. When she hesitated to "sensationalize" her efforts, Donna Berger, Mayor Keechl, and GMCA officials filled in the blanks.

Having tracked and documented the 2010 session's twists and turns, GMCA V.P. Eric Berkowitz declared that Bogdanoff had to overcome the State's most powerful special interests to succeed, not just a few Fire Marshals. He said "When she doubled the existing statutory cap for foreclosing lenders and released millions of association members from a forced purchase of HO-6 unit owner insurance by their associations, she upended the Banking lobby and the insurance industry, arguably the two most powerful special interests in Tallahassee." He continued, "Until SB 1196 was passed, every bill proposing foreclosure relief was summarily stomped into oblivion by the Bankers Association."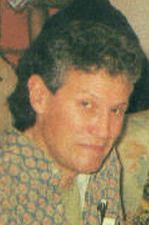 V.P. ERIC BERKOWITZ

Donna Berger added, "Ellyn's bill reversed the mandate requiring every association member to name their association as a beneficiary on their individual unit owner condo policy. It also removed the right of associations to force place coverage if the unit owner doesn't produce an evidentiary certificate of insurance. By returning these decisions to unit owners, Ellyn's bill truncated an income stream for the insurance industry." Berger warned that the bill doesn't alter unit owners' liability for their own properties. "Make no mistake, unit owners are still responsible for damage to any element ordinarily covered in an HO-6 policy. In fact, SB 1196 provides in greater detail what these policies must include, shedding light on longstanding coverage gray areas."

Berger angrily lashed out at a small group of bloggers she called "naysayers", who complained that doubling a foreclosing lender's liability from 6 to 12 months of association dues was a meaningless gesture. "These people that attacked Ellyn's bill are unaware of the political climate in Tallahassee. Had she attempted to also increase the 1% cap, it wouldn't have had the votes in the legislature - period." Alluding to the annual lending industry policy of blocking any form of foreclosure relief, Berger was perplexed by blog entries that seemed to expound "If you can't eat steak, why eat?"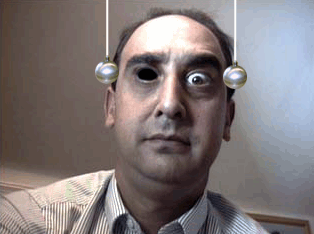 The anonymous "naysayers" also contended that, under certain circumstances, the bill may only add one or two extra months to the lender's liability. Berger asked "Have we become so jaded that we can afford to turn down one or two extra payments? This year, we broke a longstanding barrier. Hopefully, we can add to this with additional improvements next year. However, anyone implying that getting nothing is better than getting a little is living in a dream world. Many associations are hanging on by their fingernails. Receiving several additional payments from otherwise non-producing units could spell the difference between survival and receivership for these associations' unit owners."

Seeking to address a misconception about the legislation, Bogdanoff said "Most media depictions of the bill focus on the fiscal relief it provides to hard-pressed unit owners and struggling associations trying to outlast the recession. As a result, many people misunderstand its rationale." She explained that the bill doesn't recommend that associations opt-out of installing sprinklers or purchase alternative insurance products. Bogdanoff clarified "The legislation simply returns critical association decisions to the association's homeowners. It is based on the premise that an association's unit owners are better equipped to make decisions about their life safety and insurance needs than lobbyists or lawmakers in Tallahassee."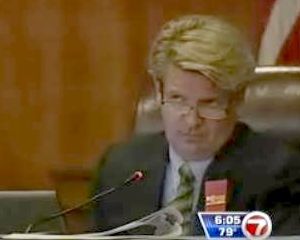 BROWARD MAYOR KEN KEECHL

Broward Mayor Ken Keechl agreed that the bill was about self-governance. "When I visited Tallahassee, I met with Ellyn to ask her assistance with enacting a legislative basis for our new ethics code." The Mayor pointed out that since he is a Democrat, her help navigating the predominantly Republican Capital was invaluable. "When it involves her constituents, Ellyn is non-partisan. I feel the same way. When addressing District issues, the last thing I care about is a constituent's political affiliation." Every year, Broward's Mayor visits Tallahassee and Washington D.C. to press the County's State and Federal legislative agenda and explore potential funding opportunities. "Ellyn also took the time to explain the terms of her bill. It allows homeowners to decide whether or not they need a sprinkler system. In fact, the Broward Commission passed a resolution supporting her legislation."

BEACH CHIEF
STEVE HIGGINS

A L'Hermitage I resident surprised the Mayor when she abruptly asked, "Where is our sand?" The nearly 70 association representatives in the room snapped to attention. Mayor Keechl thanked her for asking about the long delayed Beach Renourishment Project. Keechl explained "Our Beach Administrator is actively pursuing the new Segment II permitting requirements and the actual renourishment of Fort Lauderdale's Beaches is scheduled for late 2011."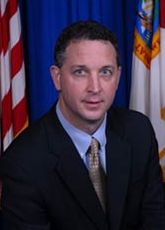 FDEP SECRETARY
MICHAEL W. SOLE

Unfortunately, the project hit a snag last year when communications between the Broward Biological Resources Division and the Florida Department of Environmental Protection broke down. While the two agencies were locked in an enigmatic bureaucratic limbo, the Federal permit authorizing the project expired. Before the renourishment could proceed, the tests required to support a new permit had to be repeated. Since Florida DEP Chief Mike Sole came to Tallahassee by way of Broward County, he is intimately familiar with the project's scientific and engineering parameters. He agreed to personally oversee future interagency communications. To insure that its Broward counterpart moves expeditiously, Mayor Keechl also agreed to monitor their efforts.

Keechl continued, "Broward's Beach Renourishment is wholly dependent on the State and Federal resources allocated to fund the project. When I traveled to Tallahassee, I checked on that funding. I did the same during my trip to Washington. While the money is theoretically dedicated to the project, it is continuously under siege by lawmakers with other agendas. I am pleased to report that the renourishment funds in Tallahassee and Washington D.C. remain intact."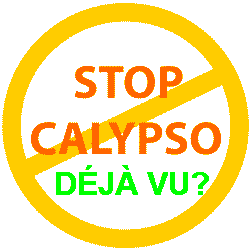 Digressing, the Mayor asked, "I wonder if many of you know just how unique this neighborhood is." He said that the devastating B.P. oil spill reminds him of the Calypso Project. "Every time I hear anything about the terrible damage caused by the spreading oil, I am so grateful that we won our fight with Suez to thwart installation of the Liquefied Natural Gas plant just off our beach. I keep remembering the Suez spokespersons promising that disasters were 'absolutely impossible' and that we were 'paranoid'. We won because they made a terrible mistake. They chose a site next to the most organized, determined and politically active community in the entire State." Turning to Ellyn Bogdanoff, the Mayor added, "Ellyn and I have often discussed how nobody messes with the Galt Mile neighborhood."

Turning to the upcoming County budget, Keechl confirmed that Broward will see some painful cuts. Paying for threatened services with funds diverted from planned Capital Improvement Projects is not an option, since enhancing the Airport and Port Everglades are necessary to maintain Broward's competitive edge - an unconditional requirement for pulling the County out of this recession. He explained that the new scaled-down Courthouse will be built primarily with funds made available by retiring $36.4 million in debt originally incurred to build parks and libraries - not with tax dollars. Keechl reminded the members that, over the past 3 years, the County Commission cut the annual recurring tax burden by $385 million.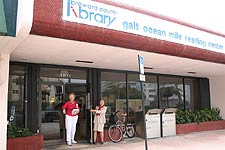 GALT OCEAN MILE READING CENTER

Having played an integral part in saving the Galt Mile Reading Center from last year's budget axe, Keechl warned the attending representatives that parks and libraries are generic candidates for the annual budget block. Since about 88,000 items were checked out during the roughly 125,000 resident visits in 2009, the Galt Ocean Mile Reading Center is arguably the most popular local resource on Galt Ocean Drive. The modest Reading Center is also the only County amenity received by Galt Mile taxpayers in exchange for their huge annual revenue contribution. Mayor Keechl invited the attendees to a July 1st meeting at the Reading Center that he planned to attend. Characterizing the event as first in a series of survival strategy planning sessions organized by Friends of the Galt Mile Library President Herman Gardner, the Mayor added "Anyone concerned with keeping the Galt Library's doors open is welcome to participate."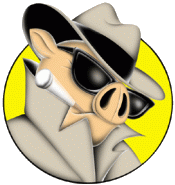 As a parting shot, Berger described a serendipitous post-session premium. While flooding the Capitol with correspondences supportive of SB 1196, thousands of unit owners added their concerns about other bills that would have adversely impacted their homes, ultimately contributing to the Governor's decision to veto an insurance bill guaranteed to hike rates (SB 2044) and a Design Professionals Bill that would have insulated Engineers and Architects from legal redress for blatant malpractice, breach of contract or failure to perform (SB 1964). Had either of these pork byproducts slipped by the Governor, they would have provided the ingredients for another Glitch Bill.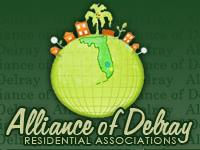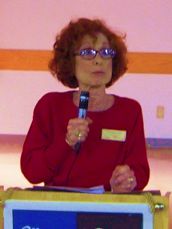 DIRECTOR BARBARA ZEE
ALLIANCE OF DELRAY

Prior to adjourning the meeting, GMCA President Pio Ieraci introduced Alliance of Delray Board member Barbara Zee, who serves with Ieraci on the CAN Advisory Council. Representing 72 Delray associations with 70,000 residents, she was last here in 2008 when Congressman Ron Klein was collecting data for a national catastrophe insurance bill. Ms. Zee was instrumental in soliciting her Delray neighbors' support for Bogdanoff's legislation. In addition to praising Bogdanoff for her unrelenting support of home rule, Barbara credited her for catalyzing statewide participation in this year's legislative process by tens of thousands of ordinarily passive unit owners (for example, your emails).

After thanking the audience members for the tribute and their support, Representative Bogdanoff verified Mayor Keechl's observation about the Galt Ocean Mile neighborhood. Bogdanoff exclaimed, "It's very rewarding to represent a community whose residents set aside their differences to face adversity with a single voice." While appreciative of her compliment, longtime association representatives in the audience knew that the community's residents never set aside their differences, they celebrate them. While there are unfortunate exceptions in every association, most Galt Mile residents are well aware that the neighborhood's strength draws from its diversity - not unlike an extended family.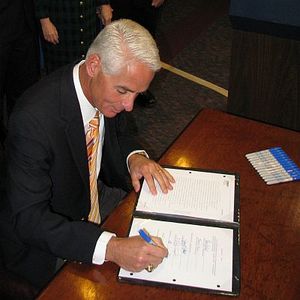 GOVERNOR SIGNS 2010 BILLS

June 14, 2010 - When the legislature sends a successful bill to the Governor, he has 15 days to sign, veto or ignore it, in which case, the bill is enacted into law - as if it were signed. After Senate Bill 1196 - the omnibus association bill - was sent to the Governor's desk on May 17th, supporters spent each of the next 15 days agonizing over whether the bill would survive for another 24 hours. Given the fate of its two prior incarnations, the best they could hope for was that it would remain undisturbed on the Governor's desk. At the June 1st deadline, he surprised and delighted proponents when he demonstrated active support for the bill's provisions by signing it instead of enacting it passively. After all, the bill intensified an agenda that had already prompted two gubernatorial vetoes.

The legislation's passage has all the trappings of a success story. To survive, the Bill had to circumvent significant obstacles erected by many of the State's most formidable lobbies. For the first time in over a decade, controversial Association legislation didn't self-destruct in deference to directives handed down by special interests.

Florida law (Section 718.116(1)(b), F.S.) required foreclosing lenders to pay associations six months of past due assessments or one percent of the original mortgage debt (whichever is less). Refusing to acknowledge any obligation whatsoever, the bank lobby formulated a 3-part strategy to legally avoid compliance with the statute. Although they regularly rolled out legislation designed to reverse or at least obfuscate the existing statutory obligation, their bills consistently failed because lawmakers feared being publically roasted for coddling the industrial progenitor of the State's current economic plight.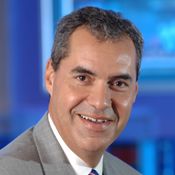 FLORIDA BANKERS ASSOCIATION
PRESIDENT ALEX SANCHEZ

The second leg of their assessment-dodging strategy exploits a statutory loophole. By avoiding the final stage in the foreclosure process - assuming title to the property - they could also avoid triggering their statutory obligation. In January, Florida Bankers Association President Alex Sanchez admitted, "These cases are stuck in legal limbo because banks don't want to push foreclosures. I've seen cases where nothing is done. The lenders don't want these homes back. They know they have to pay assessments once they take them back."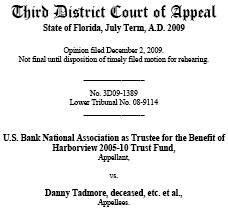 When a 2009 Miami Court decision characterized this subterfuge as unfair and ordered the U.S. Bank National Association to start paying a condo association their $939.56 monthly maintenance fee, the bank waltzed into the Third District Court of Appeal for Miami-Dade where the ruling was reversed. In its opinion, the Appellate Court made the cynical observation that "in its quest to do equity, a court cannot trammel the legal rights of the parties." This judicially suspect decision served notice on cash-strapped Associations - they would have to face off with the banks' 600 pound lobbying gorilla in Tallahassee.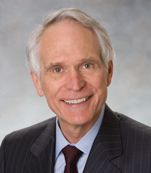 J. THOMAS CARDWELL
FIN. REG. COMMISSIONER

Segue to part 3 of the Bank Industry strategy. For years, whenever legislation seeking to close the gaping liability loophole or expand the statutory cap accrued momentum, a bank industry spokesperson would quietly whisper to lawmakers, "If it passes, no more condo mortgages," - and the bill would disappear overnight. In 2009, nine bills were filed that expanded the statutory cap and/or affixed time limits to the assumption of title. When General Counsel J. Thomas Cardwell of the Florida Bankers Association announced "These bills could severely damage the ability to obtain financing on condos, and because of that, would do much more damage to condos and condo associations than they would do good," the legislative leadership unabashedly announced that any bill increasing lenders' costs wouldn't survive (Cardwell changed hats a few months later and is currently Commissioner for the Office of Financial Regulation). The banking industry has been buying legislative access for decades. Without breaking a sweat, they've managed to curtail any bill perceived as onerous to their member lenders.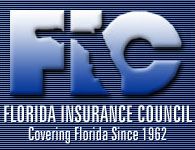 Comparable leverage applied by the insurance and fire safety industries elicited similar results, either on the floor or in the Governor's office. After Hurricane Andrew, many insurance companies were thoroughly decimated while others faced imminent financial collapse. Exercising a survival instinct, carriers expanded the functionality of their Trade Organization, morphing it from a marketing vehicle into a war council. Highly competitive carriers with obsessively covert corporate policies were suddenly comrades-in-arms. Instead of merely extolling the virtues of insurance to prospective clients, the trade organization became ground zero for a statewide political strategy. Spontaneously reacting to the serial hurricanes of 2004 and 2005, they succeeded in unraveling decades of protective regulations by unifying behind a threat to leave the State.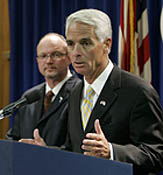 GOVERNOR CRIST AND COMMISSIONER
MCCARTY ANNOUNCE ALLSTATE SUBPOENAS

After the industry negotiated a huge 2007 rate increase in exchange for tying future rates to costs, Senate Hearings in 2008 uncovered a scam in which Allstate and other major carriers applied for enormous rate hikes based upon fraudulent data that was reverse engineered by affiliated and subsidiary Hurricane Modeling Companies. Although caught red-handed, they refused to release subpoenaed evidentiary documentation, arrogantly thumbing their nose at Jeff Atwater's Senate Insurance Committee and Insurance Commissioner Kevin McCarty. Since then, the industry has kept the legislature hopping from one foot to the other as lawmakers desperately try to rebuild the Florida market by appeasing carriers with a history of lying to the state and ripping off policyholders.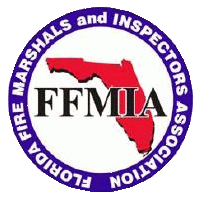 While the Fire Safety Industry (Sprinkler Associations) has neither the organizational pedigree nor the political panache to scuttle bills with the arrogance repeatedly demonstrated by their counterparts in the banking and insurance lobbies, they found an effective leverage venue that worked for nearly a decade. After creating high-visibility marketing and lobbying positions for retired Fire Marshals and employees of the Fire Marshals' union, they are sent - fully uniformed - into the Senate and Statehouse, distributing sound bite CDs of mini-Towering Inferno-style clips to passing lawmakers. While it sounds like a strategy more appropriate to running for student council in the eleventh grade, it worked well enough to generate the pork barrel sprinkler package of 2002. When the tactic no longer intimidated legislators who overwhelmingly passed relief bills in 2006 and 2009, the Sprinkler Association lobbyists redirected their pressure to the Governor's office - eliciting two controversial vetoes.

All three of these powerful lobbies were well motivated to align against the Bill. One of the provisions in SB 1196 doubles a foreclosing lender's "statutory cap" from six months of past due assessments/one percent of original mortgage debt (whichever is less) to twelve months past due assessments/one percent of original mortgage debt (whichever is less). When similar provisions were proposed in six of the eight previous legislative sessions, they were mercilessly stamped out by bank lobbyists. One of the many insurance fixes in SB 1196 reverses a provision that forces every condo owner to purchase HO-6 unit owner insurance for their homes (while naming the Association as an additional insured). The Insurance Industry had an enormous stake in retaining this huge block of customers made captive by statute. Also, after engineering their bogus sprinkler mandate in 2002 and subsequently manipulating two Governors into vetoing unanimously passed and desperately needed relief, Sprinkler Associations were unable to thwart the sprinkler retrofit opt-out provision in SB 1196. Suddenly, the $billions in expected Industry revenues guaranteed by statute will instead remain in the pockets of unit owners - where it belongs.

Since the legislative dynamic in Tallahassee hasn't undergone some cathartic sea change and lobbyists still command enormous resources, the question remains - how did legislation with so many powerful enemies survive a process ordinarily controlled by the highest bidder?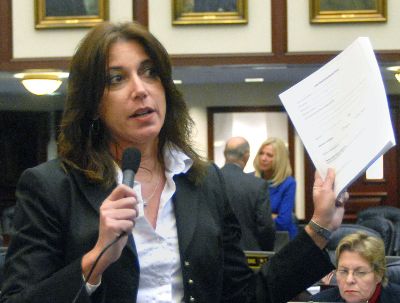 REP. ELLYN BOGDANOFF FILES HB 561

After Governor Crist vetoed the extremely popular 2009 Association Glitch Bill - SB 714 - the ensuing backlash provided many of the key ingredients required for this year's successful effort. Representative Ellyn Bogdanoff sponsored the House version (HB 419) of last year's ill-fated Glitch Bill. While she managed its unanimous passage through the Statehouse, the Governor indicated his support for the Bill. Upon learning about the devious tactics applied by the Sprinkler Associations in "flipping" the Governor, she had blood in her eyes. She committed to taking off the gloves and insuring that this year's version (HB 561) wouldn't fall prey to the same "obstacles." Most of the bill's Condo and Co-op provisions are her doing. While sponsoring 15 other bills and co-sponsoring 19 more, she nursed this one through every hard-fought round.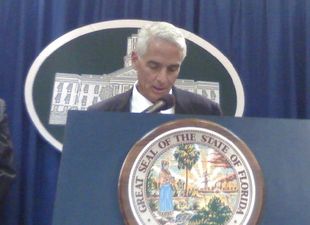 GOVERNOR CRIST ANNOUNCES SB 714 VETO

Crist's frustrating veto had a compelling effect on Associations and unit owners as well. Instead of sending another polite request to their representatives with a legislative wish list, they decided to take a page from their opponent's playbook. Although unable to provide the unlimited campaign funding and marketing resources generally used as legislative currency, they had something equally valuable - deep reserves of registered voters in key districts throughout the State. The timing was also providential, as most of Tallahassee's upwardly mobile "Masters-of-the-Universe" are currently embroiled in heated campaigns en route to the next stage in their political ascendency. The math was simple. The 2 million unit owners affected by this legislation were more than enough to critically impact every major race in the State, a fact not lost on the Governor or relevant legislators.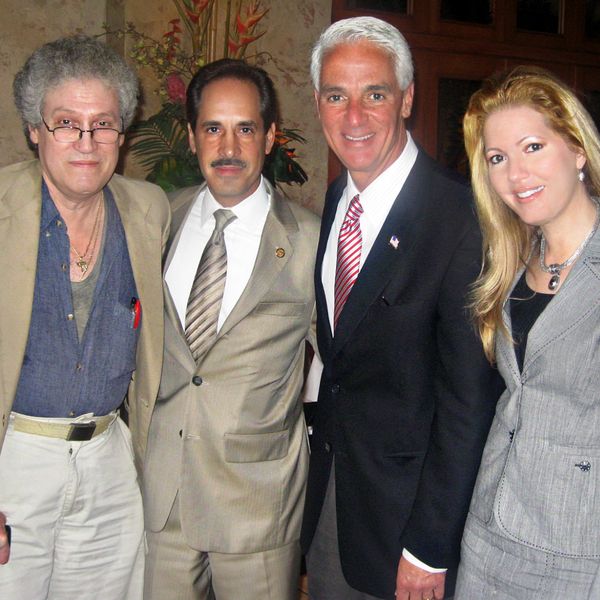 ERIC BERKOWITZ, PIO IERACI, GOV CRIST & DONNA BERGER
DISCUSS NEED FOR SPRINKLER RETROFIT RELIEF

Politically active neighborhood associations; homeowners, condominium and cooperative associations; huge multi-jurisdictional Umbrella Homeowner groups (like the Space Coast Communities Association) and affiliated civic groups coalesced in support of Senate Bill 1196. Common Interest Advocacy organizations such as the Community Advocacy Network (CAN) and the Community Association Leadership Lobby (CALL), offshoots of the powerful Association law firms of Katzman Garfinkel Berger and Becker Poliakoff, provided daily access to session progress and a broad communications platform that enabled Associations from many statewide jurisdictions to develop and stage pro-active strategies. They also provided invaluable lobbying capabilities, reaching into in the Statehouse, the Senate and the Governor's Office. Some of their key leadership personnel, such as CAN Executive Director Donna Berger, interpreted the legal implications of quickly changing events throughout the session. Grass roots participants, such as the Galt Mile Community Association, would endeavor to keep member associations and their unit owners abreast of and responsive to unfolding events.
The neighborhood associations also engaged local municipal and county governments to promote their unit owners' legislative interests, resulting in supportive Resolutions from the City of Fort Lauderdale, the City of Naples, the City of Miami Beach, Lauderdale-by-the-Sea, Broward County, Collier County, Miami-Dade County, Miramar and many other local forums across the State. While the unified Association response set the table for this year's remarkable success, the deciding factor was hundreds of thousands of emails, letters, faxes and phone calls received by lawmakers and the Governor. Make no mistake – you are the reason why this bill was signed into law.

SB 1196 is far from a cure-all for associations. Foreclosing banks should be responsible for every nickel of assessments due on repossessed units. The financial relief provided to associations for sprinkler installations and Phase II Firefighter service for elevators should never have been necessary to begin with. These observations don't diminish the unique nature of this 2010 legislative landmark.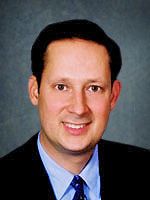 SENATOR JOE NEGRON

Thousands of constituents that contacted lawmakers and the Governor didn't simply supply reasons for supporting the Retrofit Relief bill. When they learned about other bills that would adversely affect their homes, many added these concerns to their correspondences.

The Governor was similarly inundated with objections to Senate Bill 1964, an outrageous attempt to immunize Design Professionals from legal redress. Any disastrous consequence resulting from negligence, incompetence, failure to perform or breach of contract by architects, interior designers, landscape architects, engineers, & surveyors would be legally classified as bad karma and filed under "tough luck". Sponsored by a Transportation Engineer in the Statehouse (Stephen Precourt) and an amateur architect in the Senate (Joe Negron), while rendering design professionals judgment-proof and treating their work product as an Act of God, the final bills were somehow voted favorably in both houses. While the Governor was understandably uncomfortable with this legislation, the thousands of negative correspondences received by his office facilitated a well-deserved veto.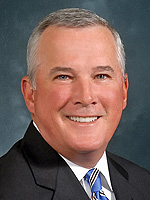 SEN. GARRETT RICHTER

The Governor also scrambled Senate Bill 2044, despite the veiled threats by an army of irate insurance lobbyists. Bills drafted by the Insurance Industry are ordinarily given wide berth when considered. Senate Banking and Insurance Chair Garrett S. Richter's handiwork was chock full of expensive regulatory goodies characterized by Insurance denizens as critical for the industry's wellbeing. They included the right to bypass current Office of Insurance Regulation (OIR) petition procedures when raising their rates by more than 10% and the right to alter the terms of a policy upon renewal by burying the words "Notice of Change in Policy Terms" somewhere in the documents. Payment of the renewal premium would constitute acceptance of the new terms. It reduced the deadline for filing a claim for hurricane damages from 5 to 3 years (some Wilma and Katrina claims are still bouncing around the courts).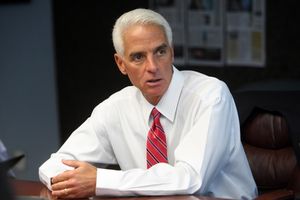 GOVERNOR CRIST VETOES INSURANCE BILL

The worst of these inequitable sliders is removal of the existing prompt payment requirements by carriers. Homeowners who purchased "replacement cost" coverage would only receive "actual cash value" for insurance claims until well after the damaged property was replaced or repaired. If Associations and unit owners were unable to otherwise finance the repairs, they would be cheated out of the benefit they paid for in their larger premiums. Although pre-greased by Insurance Public Relations honchos, the Governor euthanized this tricky doggie with a June 1st veto.

It should be interesting to ascertain how much of this year's focused engagement by Associations and unit owners will carry over to next year's session. With the ice broken, perhaps the cap can be further raised to 2 or 3% or a time limit imposed on foreclosures. Time will tell...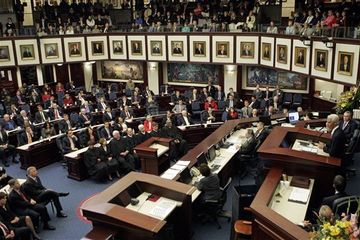 GOVERNOR ENDS SESSION WITH STATE OF THE STATE ADDRESS

May 29, 2010 - Passage of the long awaited Omnibus Association bill could determine whether many of our friends and neighbors will be forced from their homes. Others may have to choose between filling a prescription and eating dinner. While most condo and co-op owners are numbed silly by Tallahassee's annual theatrics, when the fate of a relief bill forebodes such far-reaching consequences, it becomes the session's legislative "headliner" for the target constituency – unit owners.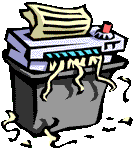 While apprehensively preoccupied with the progress of Senate Bill 1196, most unit owners have been oblivious to the other association bills passed during the 2010 legislative session. Many contain provisions that are either similar or identical to elements of failed bills. While some of the surviving association bills portend chronic migraines for unit owners, others are tantamount to regulatory dandruff. There are also several disheartening reminders that lawmakers are often fitted with price tags. The following "other" Association bills were enrolled (approved in both houses and signed by the legislative officers) and sent to the Governor.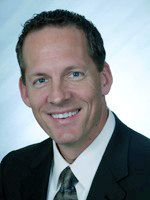 REP. GARY AUBUCHON

HB 663: Senate Bill 648 by Bradenton Senator Michael Bennett & House Bill 663 by Cape Coral Representative Gary Aubuchon are comprehensive building safety bills. On April 29th, Bennett's Senate Bill was folded into Aubuchon's HB 663, which was enrolled the next day and sent to the Governor on May 17th. Among its many provisions are several sections of particular significance to community associations.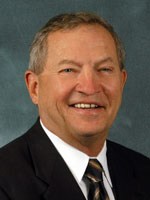 SEN. MICHAEL BENNETT

Section 2 provides relief similar to that included in SB 1196, amending s. 399.02, F.S., to prohibit enforcement of updates to the Elevator Safety Code (including A17.1 and A17.3) concerning modifications for Phase II Firefighter Services controls on existing elevators in condominiums or multifamily residential buildings until July 1, 2015, or until the elevator is replaced or requires major modification.

What does this Lego-babble mean? Elevator systems are designed with safety features for firefighters to use during an emergency. Phase I emergency recall systems are designed to automatically or manually recall the elevator to the lobby of a high rise building to prevent its general use during a fire. Phase II emergency in-call operation systems are designed to allow a firefighter exclusive operation and control of the elevator during a fire.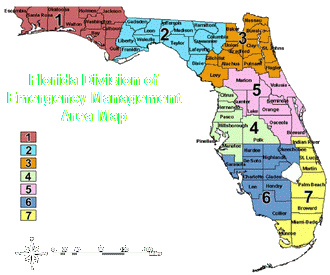 Recently, the Division of Administrative Hearings held that the Bureau of Elevator Safety (which enforces the Elevator Safety Act) could require elevator owners to retrofit their elevators to meet revisions of the Building Code that mandate Phase II firefighter service. Although the bureau maintains that no injuries or deaths have been attributed to the lack of these systems, elevator owners have been forced to retrofit their systems to meet the revised code - an extremely expensive undertaking.

This actually gets screwier. Elevators constructed to accommodate Phase I emergency recall systems (like those on the Galt Mile) are already fitted with access keys. However, since copies are often held by the owner, the licensed servicer, state-certified inspectors, the local Fire Department and DBPR officials (the parent agency of the Bureau of Elevator Safety) as currently permitted in s. 399.15(3), F.S., they are technically non-compliant with the Phase II firefighter service requirement that restricts sole possession of a regional master access key (a universal key that allows all elevators within each of the seven state emergency response regions to operate in fire emergencies) to the local fire department. In Section 3, the bill alternatively allows placement of all the elevator keys into a lock box accessible by the master key of the relevant emergency response region.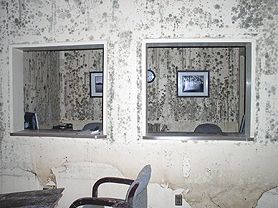 REGULATES MOLD REMEDIATORS

Section 24 aspires to quash a cottage industry of unqualified mold assessors and remediators that blackmail associations and defraud homeowners. Although it postpones license enforcement until July 1, 2011, mold scammers currently operating under corporate sponsorship must submit to new education-based individual licensing requirements and pass FDLE scrutiny (a nice touch).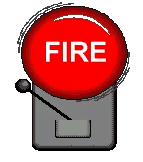 Section 47 of the bill exempts one and two story buildings with exterior egress corridors from the requirement to install a manual alarm system. In Senate Bill 1196, the same exemption is granted to buildings of less than four stories.

Section 59 of the bill repeals section 718.113(6), F.S. which provides that condominium associations in buildings greater than three stories must contract for a building report every five (5) years unless the membership votes to waive that requirement. The exact language is as follows:

"6) As to any condominium building greater than three stories in height, at least every 5 years, and within 5 years if not available for inspection on October 1, 2008, the board shall have the condominium building inspected to provide a report under seal of an architect or engineer authorized to practice in this state attesting to required maintenance, useful life, and replacement costs of the common elements. However, if approved by a majority of the voting interests present at a properly called meeting of the association, an association may waive this requirement. Such meeting and approval must occur prior to the end of the 5-year period and is effective only for that 5-year period."

Does this look familiar? In 2008, Miami Representative Julio Robaina's Association Bill (HB 995) originally required associations to undergo this pointless review every 5 years. When then Majority Whip Bogdanoff read this provision, she asked its purpose, given the absence of any subsequent requirement to address threats to safety or reconsider the reserve assessments expected to ultimately fund an item's replacement cost. Associations that simply pay tens of thousands of dollars for the investigation and file the report away will have fully complied with this poorly drafted exercise in misdirecting resources. The inspections would be incremental to the 40-year inspections ordained in Broward and Miami-Dade Counties and would also apply to new buildings that recently passed the more stringent standards precedent to approval for a Certificate of Occupancy. As such, she refused to approve the bill unless amended with the opt-out waiver it currently includes. Since every association in the State either has or plans to opt-out of this screwball expense, even Robaina joined the overwhelming majority of lawmakers that voted to remand this pointless provision to the nearest cornfield.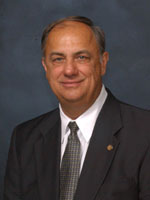 REP. PAT PATTERSON

HB 545: After Deland Representative Pat Patterson filed House Bill 545, Senator Thad Altman sponsored companion bill SB 2190. HB 545 repeals section 689.262, F.S. that currently requires contract disclosures of residential property windstorm mitigation ratings to purchasers for homes and condominium units in wind-borne debris regions.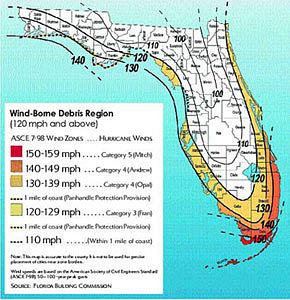 In 2008, the Legislature passed a law that established a two-part phase-in of a requirement that sellers of homes located in the state's wind borne debris region disclose to buyers the home's windstorm mitigation rating based on a home grading scale adopted by the Financial Services Commission (FSC) in 2007.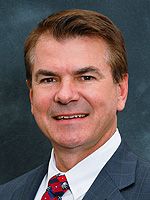 SENATOR THAD ALTMAN

Since current law doesn't outline a framework for a home to be inspected and rated under the FSC grading scale, no one is technically qualified to perform this function. As such, the first part was repealed in 2009, immediately before it took effect.

The second part of the phase-in, which is scheduled to take effect beginning January 2011, faces the same problem. Since there are still no qualified inspectors for this purpose, unless the remaining requirement is repealed, the statute will criminalize most of Florida's coastal home sellers. Enrolled on April 30th, HB 545 was sent to the Governor on May 17th.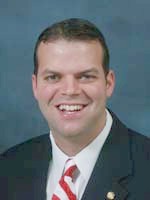 REP. MARTIN KIAR

HB 927: Filed by Davie Representative Martin Kiar, HB 927 was rubber stamped in the Senate by Thad Altman's SB 1884, amending and clarifying section 193.155(3), F.S. to permit the transfer of homestead property to a person's spouse without losing the benefits under Save Our Homes. This no brainer passed unanimously in both bodies, was enrolled on April 30th and sent to the Governor on May 17th.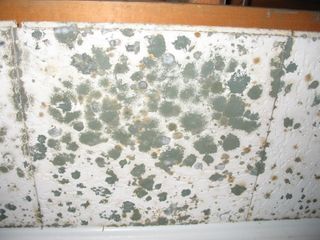 CHINESE DRYWALL TAX BREAK

HB 965: Lakeland Representative Seth McKeel's HB 965, along with Rhonda Storms' Senate Bill 2160, would direct the County Property Appraiser to reduce the value of real property requiring remediation as a result of "Chinese Drywall" during the process of remediation. Since the prospective loss in tax revenues was unable to be determined, the bill technically required a two-thirds majority for passage. After passing unanimously in both bodies, HB 965 was enrolled on April 30th and sent to the Governor on May 17th. (The silver lining to Chinese Drywall)

SB 1166: Thad Altman's Senate Bill 1166 absorbed Lakeland Representative Kelli Stargel's House Bill 645, clearing the way for the placement of group homes. People misconstrued the bill's intent, assuming it sought to implant group adult homes into private residential communities. In fact, the bill allows greater leeway when organizing a local government-approved, planned unit development for kids with developmental disabilities.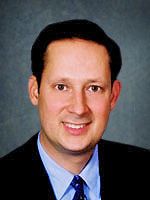 SENATOR JOE NEGRON

SB 1964: Joe Negron's Senate Bill 1964 and Orlando Representative Stephen Precourt's HB 701 deifies Design Professionals, immunizing architects, interior designers, landscape architects, engineers, & surveyors to legal redress. While the legislation allows recovery of economic damages up to the amount of the professional's liability insurance coverage, since Florida law doesn't require this insurance and the bill renders these professionals judgment-proof, there is no incentive for them to purchase malpractice coverage after July 1, 2010 – thereby eliminating any chance of financial recovery. If the association roof designed by your engineer turns into scrubbing bubbles on the day it was completed, you would not even be entitled to an apology. Not surprisingly, Negron is an amateur architect and Precourt is a Transportation Engineer. This bill is frontrunner for the session's "flip the public" award. If enough people email their opposition to the Governor, he will pull the plug. DO IT!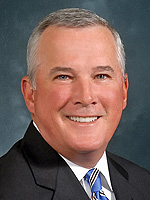 SEN. GARRETT RICHTER

SB 2044: Banking and Insurance Chair Senator Garrett S. Richter (Florida Insurance Council 2009 Legislator of the Year) sponsored this 110-page property insurance monstrosity. SB 2044 limits payments to public adjusters for supplemental or reopened claims to 20% of additional insurance proceeds obtained and 10% of those proceeds if the covered event prompted the Governor to declare of a state of emergency. It regulates advertising or solicitation by public adjusters and the form of contract between the public adjuster and the insured.

Now the fun starts. SB 2044 would allow insurers to bypass current Office of Insurance Regulation (OIR) petition procedures when raising their rates by more than 10%.

This bald-faced insurance industry kiss-AXX would also reduce the time frame within which all windstorm or hurricane claims can be filed by property owners and associations. It requires that the insured file any windstorm or hurricane loss claim (including supplemental or reopened claims) within three (3) years of the storm date. Since homeowners rarely know the full extent of windstorm/hurricane damages until after demolition and reconstruction is underway, if the homeowner isn't able to commence reconstruction immediately following an event, the three (3) year time frame will auger a loss of insurance proceeds (many associations are still fighting with QBE over Hurricane Katrina and Hurricane Wilma claims).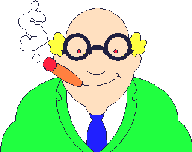 Another section of the bill empowers an insurance carrier to almost imperceptibly change the terms of a policy upon renewal by use of a notice entitled "Notice of Change in Policy Terms". Since payment of the renewal premium constitutes acceptance of the new terms, this stealth "bait and switch" tactic will allow carriers to covertly lace policies with a host of unreasonable preconditions and benefit exemptions unbeknownst to the vast majority of policyholders.
Of greatest importance to associations, the bill removes the prompt payment requirements on the part of carriers. A carrier will only be required to pay "actual cash value" less the deductible, regardless of whether or not the homeowner purchased "replacement cost" coverage. The carrier is only required to pay the balance of replacement cost funds after the insured has replaced or repaired the property. In essence, the policyholder must somehow finance the reconstruction and/or replacement of personal property without insurance proceeds (along with all the non-insured items) and patiently await reimbursement. Individual or association policyholders unable to self-finance the reconstruction of their covered property will be precluded from collecting their replacement cost benefit.

This policy was in effect until 2005, when the legislature determined that carriers were using this tactic as a strategy to limit their payouts for replacement cost policies to the less expensive actual cash value - functionally cheating the clients. In the insurance industry's twisted universe, when carriers are forced to pay claims on replacement cost policies for which they collected higher premiums, they actually believe that they are being defrauded. By turning the clock back, the bill will allow them to resume paying actual cash value to settle claims filed by many of their policyholders who purchased replacement cost coverage.
Optimistically, the Governor might veto this excursion into the Twilight Zone.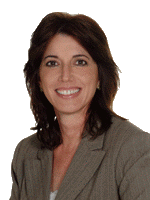 REP ELLYN BOGDANOFF

HB 7203: Representative Bogdanoff's obscure House Bill 7203, which ultimately absorbed Thad Altman's Senate Bill 1866, would permit Community Development Districts (CDDs) without qualified electors to levy a tax of up to 1% on commercial rental transactions within the district subject to s. 212.031 to promote and support commercial activity, including festivals and special events that enhance the commercial activity. The tax must be approved by a 4/5 vote of the board of supervisors and two-thirds of the CDD's landowners. (Don't worry – this doesn't affect you!)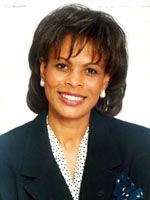 REP. YOLLY ROBERSON

Association members should be delighted by the demise of House Bill 337 by Representative Yolly Roberson and companion Senate Bill 968 by Senator Charlie Justice. The bills contain a "poison pill" that could enable delinquent unit owners to force their neighbors to pay their bills in perpetuity. If the delinquent simply objects to paying an obligation, the association must resolve the objection before taking any action. Since the bill deliberately omits any clarification of what constitutes an acceptable resolution, the decision is incredibly left to the deadbeat. WOOF! Fortunately, the bills died on April 30th in committee.

To promote world peace and a universe in balance, please contact the governor and express your support for SB 1196, the Sprinkler Retrofit Relief bill. While you have his ear, please convey your objections to SB 1964, which enables Design Professionals to screw up with impunity, and SB 2044, the Insurance Industry-drafted "Bait & Switch Disappearing Benefit Act." It's either a quick email or phone call now or a 10% rate increase next month.

Governor Charlie Crist
The Capitol
Click Below Email Governor!
400 South Monroe Street
Yes to SB 1196 YES!
Tallahassee, Florida 32399
No to SB 1964 NO!
Phone: (850) 488-7146, Fax: (850) 487-0801
No to SB 2044 NO!

---


Rep. Ellyn Bogdanoff





Galt Mile Legislative Update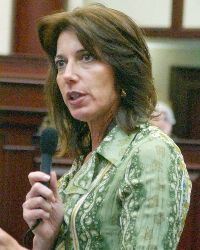 REPRESENTATIVE ELLYN BOGDANOFF

May 14, 2010 - A few days after the Sergeants-at-Arms of the Florida Statehouse and Senate simultaneously dropped their handkerchiefs in celebration of the session-ending Sine Die ceremony, Statehouse Representative Ellyn Bogdanoff addressed the May 3, 2010 Presidents Council meeting at the Commodore Condominium. An important member of the State's legislative leadership, the District 91 Statehouse Representative chaired the influential Finance & Tax Council and served as Vice Chair of the Rules & Calendar Council – the Statehouse gatekeeper committee. Seeking to exploit her intimate familiarity with the State's soft white fiscal underbelly, House Speaker Larry Cretul also placed Bogdanoff on the bicameral Joint Legislative Budget Commission, the Full Appropriations Council on Education & Economic Development and the Full Appropriations Council on General Government & Health Care.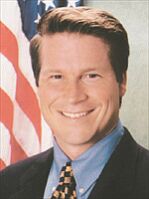 FORMER REPRESENTATIVE
CONNIE MACK IV

After claiming Connie Mack IV's vacated District 91 Statehouse seat by a 12-vote margin in a 7-candidate January 2004 special election, Ellyn Bogdanoff spent her first few years in the state capital making friends and learning how to play well with others. In an all-consuming effort to preserve a "collegial" political persona, the neophyte lawmaker declined participation in issues contaminated by controversy, limiting her personal legislative productivity to bills that regulate wine imports and give pause to schoolyard bullies. The Legislature's Republican leadership noticed that her arguments were always meticulously researched, eminently logical and emotionally compelling.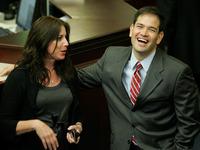 REP. BOGDANOFF & SPEAKER RUBIO

When Marco Rubio was tagged for the Speaker's seat, he installed Bogdanoff as his Majority Whip, citing her networking skill and bi-partisan access as requirements for actualizing his vision for Florida. As Majority Whip, she finally exercised negotiating and networking skills originally honed as an insurance diva and a political consultant. When Rubio charged her with responsibilities he was politically precluded from managing, she delivered. Commenting on Bogdanoff's job of aligning votes for the Speaker's agenda, Rubio cynically remarked, "You know it's a good day in the Florida Legislature when you haven't been visited by Ellyn Bogdanoff," characterizing his legislative troubleshooter as "The Angel of Death." When the new Governor's legislative agenda was threatened by partisan bickering, Charlie Crist also reached out to Bogdanoff. She cleared the way for a property insurance bill and single-handedly rehabilitated and rescued Florida's failing no-fault insurance program.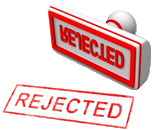 As the legislative session winds down, dozens of Association bills are generally tailored and merged into a single huge confection - an omnibus association bill. It historically contains regulations governing disparate relevant categories including insurance, elections, reserves, maintenance, operational guidelines, etc. In 2008, Associations were being assailed by waves of screwball Condo legislation. A bill was filed that actually required Associations to subsidize unit owners unwilling to pay assessments. Another bill sought to create a 30 to 60 day delay when enforcing any association rule. Other legislation would have forced every association (even new ones) to finance a costly report by an architect or engineer every 5 years attesting to its required maintenance, useful life, and replacement costs (in addition to the report understandably mandated for structures 40 years or older).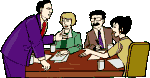 While juggling her duties as Majority Whip and her District 91 responsibilities, her sizable constituency of association unit owners called on Bogdanoff to defend their right to self-governance. As legislative gatekeeper, Bogdanoff insisted that the bill sponsors demonstrate how depriving an Association's homeowners of the right to make these decisions would inure to their benefit. By applying this standard to literally hundreds of counterproductive and costly provisions, she was able to either excise or acceptably amend those threatening the greatest damage. Roundly applauded by condo and co-op owners across the State, Representative Bogdanoff has since undertaken to personally sponsor critical association legislation, spearheading last year's vetoed omnibus bill (HB 419 – SB 714), which provided unit owners with sprinkler retrofit relief and zapped unworkable and expensive insurance regulations. Undeterred by the Governor's ill advised veto of the popular bill, she sponsored the improved 2010 version (HB 561 – SB 1196).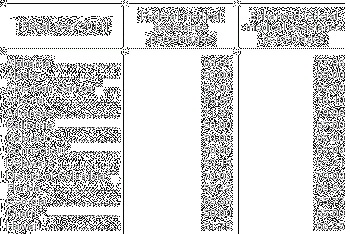 Following a spontaneous ovation, the former Statehouse Majority Whip briefly ran down some of the painful cuts and compromises used to offset a $3.2 billion State budget shortfall. Competing House and Senate Medicare overhauls fizzled, one-third of the Healthy Families child abuse funding was cut ($10 million) and the 8% hike in college tuition is incremental to last year's optional 7% increase for Universities. Although a roughly $1.4 billion cushion was nested into the $70.4 billion State budget (plus $730 million if Congress approves Federal Medical Assistance Percentages funds – FMAP), Bogdanoff doesn't think the Federal Government will provide another $2.3 billion in stimulus subsidies next year. She said that the State's recovery depends on attracting new business.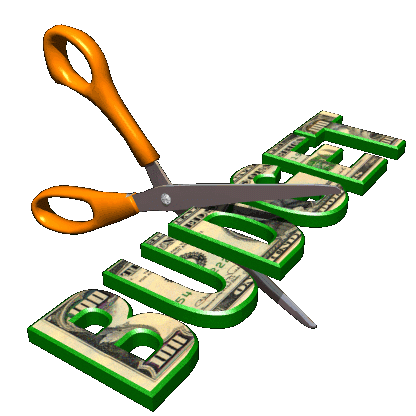 Florida has long been dependent on population growth to finance government spending. While the legislature dodged a hike in State taxes and fees, next year's anticipated stimulus flameout and the ongoing recessionary growth constriction forebodes a 2011 economic tightrope walk between spending cuts (service reductions) and tax increases. Instead of using the State's current "wolf at the door" economic scenario to aggressively plug "non-producing" corporate loopholes and broaden the tax base, lawmakers raided theoretically dedicated trust funds, sweeping $506.9 million into general revenue. Creating favorable tax environments and other incentives for drawing new or budding commercial enterprise to Florida is Bogdanoff's alternative to holding our breath and gutting out the recession via a Chinese menu of service cuts and tax increases. She moved on to some of the session's regulatory end products, concentrating her review on bills with heightened local impact.

As twice mandated by Broward voters since 2002, the Broward County Ethics Commission finalized the 27-page Broward ethics code on February 19, 2010. An Inspector General with the power to seek fines of up to $5,000 and refer cases to state and federal prosecutors would enforce the new rules. The I.G.'s office would have subpoena power, take testimony under oath from witnesses and investigate any reasonable suspicion of misconduct.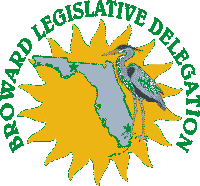 The Broward Legislative Delegation asked Bogdanoff, the panel's sole active Republican, and Coral Springs Democrat Ari Porth to sponsor the legislative basis for the new office. House Bill 1425, creating the Broward County Office of Inspector General, was filed on February 26th. Despite a blast of unprovoked personal partisan pot shots from Coconut Creek Democrat Jim Waldman and Fort Lauderdale Senator Chris Smith's public proclamations that a Broward Inspector General was redundant and unnecessary, the bill whizzed through the Statehouse by a vote of 113 Yeas vs. 0 Nays on April 23rd. However, Senator Dennis Jones held the bill hostage in the Senate Rules Committee, setting as ransom Bogdanoff's blind support for his controversial Tampa Water Management Board legislation. Exclaiming "What goes around comes around," Jones made it clear that Broward's ethics concerns would have to wait until next year.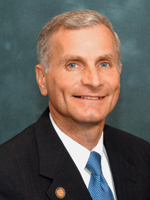 SENATOR MIKE FASANO

Representative Bogdanoff next described legislation designed to dispel the State's reputation as the nation's "Painkiller Capital" by regulating the distribution-intensive cottage industry of storefront pain clinics (Pill Mills) that supply a flourishing South Florida black market. She applauded Senate president pro tempore Mike Fasano for sponsoring Senate Bill 2272, which targets the clinics without interfering with doctor-patient relationships. DEA statistics confirm that in 2006, more oxycodone was distributed in Florida than in any other state - 40 percent more than in second-ranked California. In 2008, Florida was home to the nation's top 25 pain clinic dispensers of prescription drugs as well as the top 50 physicians for dispensing the most oxycodone in the United States. Hoping that the current legislative session would produce an effective statutory deterrent, on March 2nd, the City of Fort Lauderdale enacted a temporary stopgap – Ordinance No. C-10-07 – establishing a 180-day moratorium on licensing Pain Management Clinics.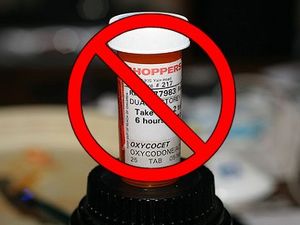 Unanimously passed in both bodies, Fasano's "Pill Mill Bill" prohibits clinics from dispensing more than a 72-hour supply of a controlled substance to patients who pay in cash, check or credit card. Since third party carriers maintain current client and provider utilization databases, providers billing insurance coverage or worker compensation can dispense larger amounts of the regulated medications. Practicing medicine in a pain clinic will require completion of a pain medicine fellowship or residency, or recognition as a pain management specialist by the appropriate licensing board. As with the pain clinics, physicians cannot directly dispense more than a 3 day (72-hour) supply of controlled substances to a patient without a prescription. Additionally, Pill Mills must register with the Department of Healthcare and are precluded from advertizing their products and services.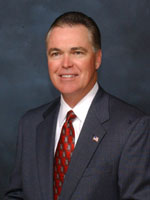 REP. RON REAGAN

Given its direct impact on many of her constituent municipalities, Bogdanoff focused on a bill enabling local jurisdictions to ticket red light violators caught on camera. Bradenton Representative Ron Reagan's House Bill 325 will relieve a legal dilemma for scores of Florida counties and municipalities in various stages of implementing a red light camera enforcement system - including Fort Lauderdale. When Pembroke Pines initially considered installing their red light camera system in 2005, City Attorney Sam Goren asked then-Attorney General Charlie Crist for a legal opinion. Crist said that while local governments could set up cameras, take pictures and let drivers know when they had run red lights, they couldn't issue red-light tickets without changes to state law. According to Crist, the state's uniform traffic code required that "an officer enforcing the traffic law personally observe or have personal knowledge of the particular infraction that serves as the basis for issuing the citation."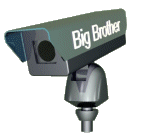 Until now, Florida municipalities have circumvented this support vacuum in state law by ordaining red light infractions as local code violations - and installing the relevant equipment on land not controlled by the state. They also contrived a strategy in which the municipality maintains an arms distance relationship with the event. Generally, the system vendor gathers the video evidence and submits it to local law enforcement for review and evaluation prior to the mailing of code violation fines. Cited as the "Mark Wandall Traffic Safety Act", Reagan's bill enables the uniform traffic code to recognize the image evidence as independently sufficient for issuing a ticket. The $158 local fine is shared with the State ($65), trauma centers ($10) and the Miami Project to Cure Paralysis ($3) for brain and spinal cord research. Since the vehicle owner – not the driver – is targeted by red light camera infractions, no points are added to the driving record, avoiding insurance repercussions. The bill specifically exempts legal turns at a red light from camera violations.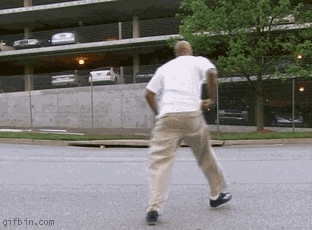 Seeking to clarify a controversy surrounding related legislation that died in her overburdened Tax and Finance Council, Representative Bogdanoff explained the fate of HB 41, a House bill that sought to ban "texting" while driving. While agreeing that the activity is dangerous, Bogdanoff exclaimed that "there are better ways to deal with driving distractions than to ban a particular activity." She supported its being fleshed out to penalize using cell phones and other devices while driving, which are implicated in far more accidents. Several other traffic bills died awaiting review in various committees, including Senator Michael Bennett's SB 482, which addressed road rage and careless driving.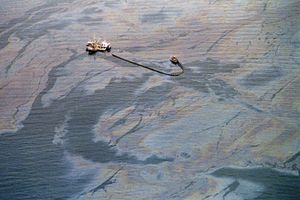 BRITISH PETROLEUM IMMORTALIZES THE GULF IN OILS

When the bill supporting oil drilling on Florida beaches hit a brick wall, Bogdanoff explained that most of her constituents were understandably delighted. Filed by Lakeland Representative Seth McKeel and heavily lobbied by energy trade organizations in Tallahassee and Washington, House Memorial 563 urged Congress to support the removal of protective moratoria currently prohibiting the expansion of oil exploration (drilling) and production in Florida waters. Inland lawmakers reacted to the bill with tacit approval until British Petroleum fell asleep at the wheel and painted the Gulf black. Abandoned overnight, Bogdanoff shares the sentiment expressed by Senate President-elect Mike Haridopolos, "We have no agenda whatsoever for 2011, we've permanently tabled this issue."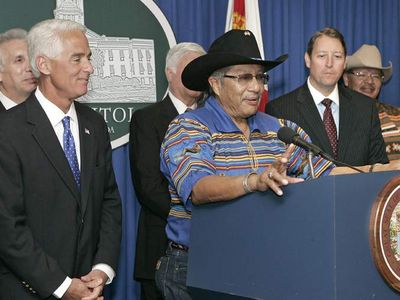 COUNCIL CHAIR MITCH CYPRESS, GOV. CRIST
& LEGISLATORS ANNOUNCE 2010 PACT

Since Representative Bogdanoff sat on the "Select Committee on Seminole Indian Compact Review", she participated in the State's groundbreaking gambling deal with the Seminole Tribal Council. With four pari-mutuel venues and one of the two flagship Seminole Hard Rock casino resorts located in Broward County, the $1.5 billion agreement prospectively portends the session's single greatest fiscal benefit to Broward residents. The legislation, SB 622, codifies the terms of the compact and serves to legitimatize heretofore legally murky gaming practices. Since the payouts will be divided among the State and those local jurisdictions wherein the gambling venues reside; Broward County, Hallandale, Pompano Beach, Hollywood and a few adjacent communities all have their thumbs in the pie.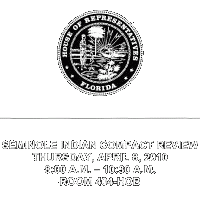 Although Bogdanoff originally expressed concerns about the social repercussions and local fiscal drawbacks of a gambling pact, once it was approved by county voters, she redrew her priorities. Preoccupied with expanding the tax base and creating jobs by attracting new business, Bogdanoff currently perceives gambling as an opportunity.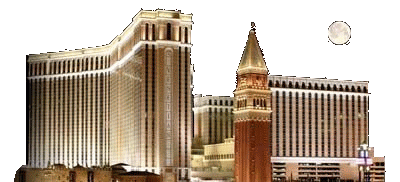 WILL VENETIAN COME TO FORT LAUDERDALE?

Having observed that "There's one place that could compete with Las Vegas: South Florida," she recommends the type of comprehensive gambling legislation that would attract casino-based mega-resorts comparable to those in Las Vegas, Macau and Singapore; vacation complexes that offer theaters, shopping, restaurants, hotels, spas, convention space and every type of gaming format. She summarized her current outlook, "If we're going to do it, we should do it right; do it with class."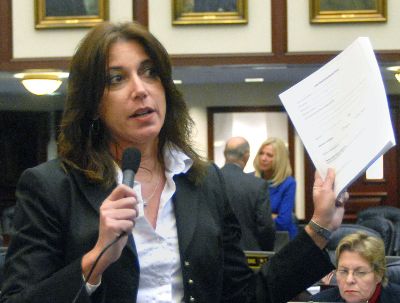 REP. ELLYN BOGDANOFF PROPOSES
RETROFIT RELIEF BILL

When Bogdanoff finally focused on her bill providing long-awaited sprinkler retrofit relief, she was interrupted by another enthusiastic ovation. The key provisions in this year's omnibus association bill, SB 1196, were shepherded through the Statehouse as House Bill 561, filed by Bogdanoff and Representative Matt Hudson.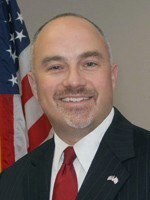 REP. MATT HUDSON

The bill initially reincarnated last year's vetoed Senate Bill 714, with a critical improvement. Instead of providing associations with the right to extend the statutory deadline for installing a $million+ sprinkler retrofit from 2014 to 2025, this year's version vests associations with the right to opt out of the retrofit requirement altogether, thereby eliminating the attendant assessment. The bill also reverses many of the counterproductive and/or expensive regulations that were piggy-backed onto a large omnibus association and insurance bill during the frenetic last weeks of the 2008 session (House Bill 601).

It primarily targets inequitable insurance provisions, such as the right of an association to force every unit owner to purchase HO-6 insurance (condominium unit insurance) and name the association as a beneficiary (you file the claim, the association gets the check). It also eliminates the right of associations to "force place" such coverage if the unit owner fails to produce an evidentiary insurance certificate. It rescinds the requirement that a unit owner's "hazard insurance" policy include at least $2,000 of "special assessment" coverage – given that no such product exists! SB 1196 redrafts the language to "loss assessment" coverage in a "property insurance" policy and clarifies that it is excess coverage, curing a defect that allows insurance companies to require a second deductible for property damaged during a covered event. It relieves associations of the responsibility to insure "improvements and additions" that benefit fewer than all the owners and updates the statutory standard for the association's insurance coverage from "full insurable value" to "replacement cost".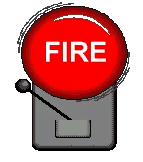 The bill additionally exempts buildings less than four stories in height with exterior corridor egress from being forced to install an expensive manual fire alarm system, allows associations to opt out of installing back-up generators for elevators and delays a requirement to retrofit a special access key for association elevators until the elevator is replaced or requires major modification.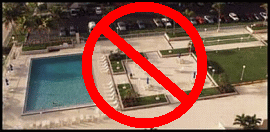 COMMON AREA SANCTION FOR DELINQUENCY

The legislation doubles a foreclosing lender's "statutory cap" from six months of past due assessments/one percent of original mortgage debt (whichever is less) to twelve months past due assessments/one percent of original mortgage debt (whichever is less). It provides associations with the right to optionally affix consequences for unit owner delinquencies and defaults, including suspension of common area use rights, voting rights or the right to serve on the association board. The association may demand that tenants who occupy units wherein the owner is delinquent pay rent directly to the association.

The bill protects association members and employees from identity theft by safeguarding personal information in the association records. It exempts from unit owner access: e-mail addresses, telephone numbers, emergency contact information, and any addresses of a unit owner that are not provided to fulfill the association's notice requirements. It also exempts personnel records (disciplinary, payroll, health and insurance records). In addition to the member's name, lot or unit designation, mailing address and property address, the only other data that must be made available to unit owners is the standard contact information used by the association for official notices.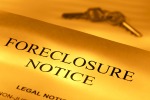 To help stimulate the condominium market, Bogdanoff created the "Distressed Condominium Relief Act" (also known as bulk-buyer law). By squelching regulatory fiscal obstacles originally intended for developers, SB 1196 smoothes the way for bulk purchasers to thin the currently bloated inventory of units.
In 2006, Bogdanoff filed an anti-bullying bill for schoolchildren (HB 535) that passed unanimously in the House and was recognized as model legislation by the national movement. When it enigmatically died on the Calendar, she was asked why a bill so well-credentialed bit the dust. Bogdanoff explained that when several of her colleagues told her that they would consider it a personal favor if she would permit them to amend her bill with unrelated "politically neutral" provisions, she naïvely agreed. She concluded, "I will not make that mistake again." (Filed again as HB 669 in 2008, Bogdanoff's bill passed both houses unanimously and was signed by Governor Crist on Tuesday, June 10, 2008 at 7:35 AM, enacted as Chapter No. 2008-123.)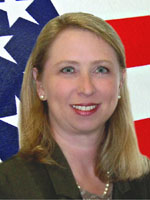 KELLY SKIDMORE
6 Amends ZAPPED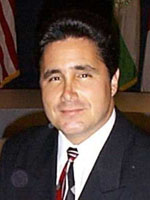 JULIO ROBAINA
3 Amends ZAPPED

During the final days of the session, it is fairly common for surviving legislation to encounter two types of amendments. Sponsors of failing bills will attempt to incorporate some or all of the key provisions into more successful legislation. Also, lawmakers will submit amendments to affiliate themselves with legislation embraced by a particular constituency. In the final 24 hours before Bogdanoff's House Bill 561 was folded into Senate counterpart SB 1196 on April 28th, it was subjected to 12 such politically expedient amendments. Mulling her earlier experience, she declined the dead weight, thereby improving the bill's prospects.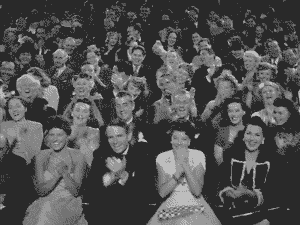 While the bill's core elements were initially filed by Bogdanoff in response to repeated entreaties by the Galt Mile Community Association, its terms strongly resonate with unit owners in common interest communities across the State. The bill's provisions reverse dozens of painfully verified statutory glitches and correct universally recognized operational obstacles. Unlike many of its predecessor omnibus association bills, it wasn't cobbled around anecdotal hysteria or some lawmaker's vision for a grand social experiment. Instead of resolving controversial safety, fiscal and functional issues with one-size-fits-all regulations ineptly drafted by heavily vested lobbyists, it empowers condo and co-op owners to set priorities and make decisions that they alone will have to pay for and live with. It is the most responsive omnibus association bill to date. Notwithstanding their political orientation, Florida's condominium and cooperative owners owe Bogdanoff a debt of gratitude for her unrelenting pursuit of this monument to self-governance in spite of the two gubernatorial vetoes that undermined 2006 and 2009 predecessor incarnations of her bill. The Galt Mile residents attending the May 3rd Presidents Council meeting seemed to concur, as her report ended the way it began – with a prolonged enthusiastic ovation.
---
State Settles 31-Year Gaming Quagmire





Blackjack $Billions$ to Boost Budget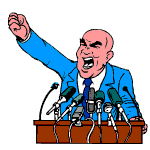 April 10, 2010 - Gambling has finally split the psyche of the Florida Legislature. Senators and Statehouse members that passionately emulated Salvation Army bands preaching against the evils of gambling while stationed outside the front entrance of gaming houses are suddenly dreaming of Las Vegas style vacation revenues from beachfront casino mega-resorts. This bizarre, seemingly uncontrollable behavior appears to result from the pressure of a $3 billion budget shortfall and post traumatic stress from decades of feigning a search for a coherent gambling policy. In a saga worthy of the directorial zeitgeist of Steven Spielberg, the mythic misdirection of Alfred Hitchcock and the grandiose perspective of Ridley Scott, a thirty-one year struggle to slice up the Seminole Tribe's fertile cash cow is close to consummation.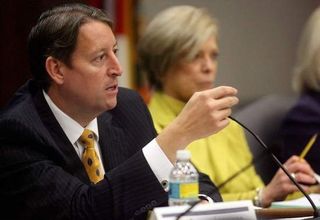 COMMITTEE CHAIR REPRESENTATIVE BILL GALVANO
QUESTIONS LAS VEGAS SANDS REPRESENTATIVE

In a nutshell, the key players were the Governor, the Senate, the Statehouse, the pari-mutuel industry and the Seminole Tribal Council. Waiting in the wings were potential recipients of lucrative Florida gambling licenses, exemplified by the $2.3 billion deal discussed with the Las Vegas Sands Hotel organization and casino impresario Sheldon Adelson. The Senate wanted to protect and nourish the fragile pari-mutuel industry and provide opportunities to attract more conventional gambling icons. House members predisposed to limit gambling activity were more concerned with tourism turf protection for Walt Disney and Universal Studios than the social costs of a widespread gambling addiction epidemic that they repeatedly packaged for media consumption. The pari-mutuel industry wanted tax breaks and an opportunity to expand hours, games and locations. The Seminole tribe dreamed of a statewide gambling monopoly.
SEMINOLE TRIBAL COUNCIL CHAIRMAN MITCHELL
CYPRESS AND GOVERNOR CRIST MAKE 2007 COMPACT

After decades of legal and regulatory posturing, on Friday, April 2nd, Legislative leaders and Governor Crist's representatives finally cut a $1.5 billion deal with tribal negotiators. Before being etched in stone, the compact requires official approval by the full legislature, the Governor and the Seminole Tribal Council. While earlier deals executed in November 2007 and August 2009 were torpedoed by judicial or legislative disapproval, this one was blessed by all the players with standing. It also features the Seminoles' largest up-front payout to the State.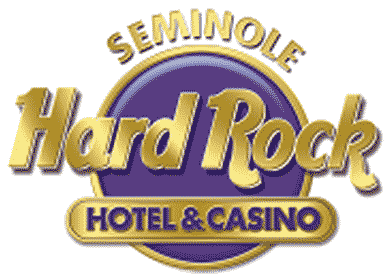 The five year deal gives the tribe exclusive Vegas-style table games at their flagship Hard Rock Casinos in Hollywood and Tampa, as well as smaller casinos in Coconut Creek, Hollywood and Immokalee, just outside Naples. To placate vociferous opposition in the Statehouse, they agreed to sacrifice blackjack, chemin de fer, and baccarat tables at their Brighton casino in Okeechobee and Big Cypress casino in Clewiston. In a simultaneous 20-year deal, all seven of the tribe's Florida casinos would be allowed to continue operating Las Vegas-style Class III slot machines while making payments to the State.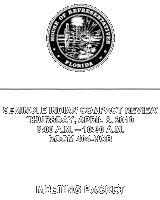 The compact also provided a shot in the arm to the struggling pari-mutuel industry, extending the hours and the poker betting limits at horse and dog tracks and Jai alai frontons. It also enables lawmakers to provide future authorization for expanded games at the 19 tracks and frontons outside of Miami Dade and Broward. The pari-mutuel operators could offer a maximum of 350 video bingo and historic race machines with the proviso that - as defined - the games do not operate like slot machines.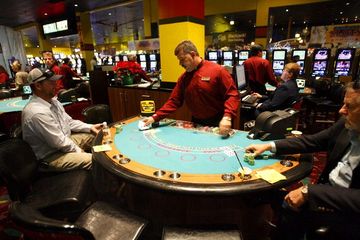 BLACKJACK AT IMMOLAKEE CASINO OKed IN NEW PACT

During the first two years of the five-year deal to exclusively operate Las Vegas style table games at their five casinos, the tribe would pay the State $150 million annually. During the third and fourth years, the annual payout would jump to $233 million and to $234 million in year five. Over the last three years of the contract, the tribe will alternatively pay 10 percent of its net revenue to the state (whichever is greater), estimated at an additional $200 million.

Since 2007, the tribe has been parking revenues adherent to a previous deal with Governor Crist that was tossed out in 2008 by the Florida Supreme Court. The $287 million currently sitting in the bank will be released to the State, bringing the 5-year deal to roughly $1.5 billion. On Monday, April 5th, the Tribal Council green lighted the agreement. Governor Crist, understandably drooling over a huge cash infusion to partially plug the $3.2 billion budget shortfall, signed off on April 6th. On Thursday, April 8th, the House's Select Committee on Seminole Indian Compact Review voted 15 Yeas vs. 3 Nays to approve the legislation that the Legislature would ratify to realize the agreement. Both House and Senate leaders had assured the governor that adequate votes were aligned to pass the deal. Committee chairman, Representative Bill Galvano summarized his panel's motivating sentiment, "It's better than anything that has been proposed before -- the money is unprecedented."
The Keys to the Kingdom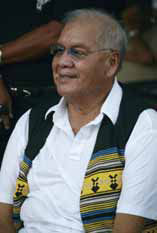 FORMER SEMINOLE COUNCIL
CHAIR HOWARD TOMMIE

In 1979, Chairman Howard Tommie of the Seminole Tribal Council oversaw a tribal budget of just $400 apiece for the descendants of a few hundred Seminoles who had retreated deep into the Everglades in the mid-1800s after three wars with the U.S. government. For those Seminoles still living in thatched-roof chickee huts, federal aid was the main source of revenue. Tommie had a revelation that changed the fortunes of Native Americans across the country - high-stakes bingo.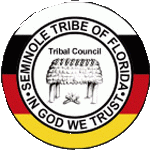 As established in the Seminole Tribe of Florida's constitution, the Tribal Council is the chief governing body, composed of a Chairman, a Vice-Chairman and Council Representatives from each reservation. Today, the Council administers the Seminole Police Department, the Human Resources programs, the Tribal gaming enterprises, citrus groves, the Billie Swamp Safari, the Ah-Tah-Thi-Ki Museum and the majority of the Tribe's cigarette-related enterprises. The Seminole Tribe of Florida's Legal Services Department administers a public defender's office, Water Resource Management, and the Utilities Department.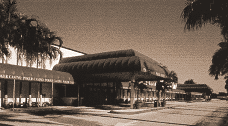 HOLLYWOOD CASINO

While bingo games were legal in Florida, State Law limited the maximum jackpot to $100 and bingo facilities could only operate up to two days each week. The tribe's first high-stakes bingo hall, on State Road 7 in Hollywood, opened on December 14, 1979. Since they are considered a sovereign nation, they could soup up the jackpots and add more days despite the legal prohibitions. After Indian Gambling venues survived relevant legal challenges in Florida and California, the tribe opened a second establishment in 1982 off Interstate 4 in Tampa. A $4000 super jackpot and the addition of poker and video slot machines guaranteed the success of these facilities while creating the blueprint for a $28 billion nationwide Tribal Gaming Industry. About 200 of the 562 recognized tribes have since built gaming enterprises in 28 states.
FORMER TRIBAL COUNCIL
CHAIR JAMES BILLIE

In 1979, Howard Tommie stepped down as Tribal Council Chair, but not before signing a $12.5 million golden parachute funded by the Hollywood casino. His successor, former Seminole Tribal Council Chair James Billie flew around the state in the $9-million Falcon 50 jet that once belonged to former Philippine President Ferdinand Marcos. He also owned a 47-foot yacht, 20 acres of land in Oklahoma adorned by three working oil wells and three helicopters used to travel between his home in the Everglades and tribal headquarters in Hollywood. After the tribal leaders and shady management companies trimmed massive amounts of revenue "off the top", a percentage of the gambling profits were distributed to the tribe's 2,800 men, women and children.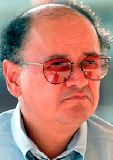 COMPTROLLER TED BOYD

From 1979 through 1993, the annual dividend for tribal members was less than $1000. Watching their leaders grow fat and ostentatiously prosperous, tribal members wanted a larger share of the profits. In 1994 the annual dividend jumped to $12,000. In 1997, the Tribal Council doubled the payout to $24,000 per person. This was done amid federal legal challenges to the tribe's use of video slot machines, which provided 75% of the gambling income despite having been declared illegal by the Federal Government. The tribe's comptroller warned that raising the dividend to $24,000 while the video machine issue was being tested in court was "an invitation to financial catastrophe." After four months, the Tribal Council lowered it to $18,000. In effect, a family of five would receive $90,000 annually in addition to whatever income they brought in via other means.
IMMOLAKEE CASINO

Despite exoneration by the Federal Government following an investigation into allegations of infiltration by organized crime, many of the tribe's business decisions disturbed officials in the Native American community. The Seminole Tribal Council retained a private company to finance and build the Hollywood casino. Thereafter, Seminole Management Associates (SMA) was paid untold $millions in annual management fees. They cut a similar arrangement with Pan American & Associates for the Seminole casinos in Tampa and Immokalee. In 1997, they arranged to buy out the SMA contract for $60 million.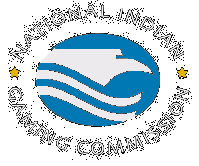 The National Indian Gaming Commission (NIGC), which regulates Indian gambling, rejected the contract because some disreputable SMA shareholders failed to pass background checks. For similar reasons, the Federal Government's Bureau of Indian Affairs ruled SMA's contract invalid. Michael Cox, a Creek Indian who for six years was general counsel of the National Indian Gaming Commission, pointed out that the tribe could have simply walked away from SMA and save the $60 million. Enigmatically, Chairman Billie dismissed Cox as probably "kissing somebody else's ass... it wasn't Indians' ass," contending that it was important to honor the deal since "SMA had taken all the risk and the tribe had benefited greatly."
JAMES BILLIE'S 47 FOOT YACHT - MICCO

The tribe's sovereignty protected the Tribal Council from governmental interference on many levels. Whenever either federal or State authorities questioned anyone in the tribe about the leadership's questionable financial decisions or the relatively low dividends compared to other tribes with substantially smaller gambling operations, they clammed up. It used to drive former Florida Attorney General Bob Butterworth crazy when tribal members openly admitted that they feared loss of their dividend, loss of a child's tuition and other threats of retribution for ratting out the tribal leadership. Since their status as a sovereign nation also shielded them from compliance with consumer protection regulations, no one could question why the percentage winnings for casino patrons were substantially lower than "statistically appropriate".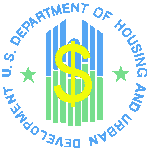 The tribe continued to receive $100s of millions in federal aid. The Seminole Housing Authority misappropriated untold $millions by illegally manipulating HUD housing formulas. Instead of charging a tribal client family the HUD mandated 30% of income for rent; they imposed a formula of $100 per bedroom. A family of four with a $72,000 dividend ($18,000 per person) income paid a monthly rent of only $300 for their three bedroom federally-funded home instead of the $1800 required by HUD. In 1994, the tribe fired Ann Marie Norce, who headed their Head Start program for six years, for refusing to apply for $300,000 in funds for kids that were officially ineligible or nonexistent.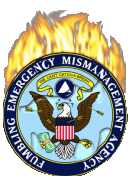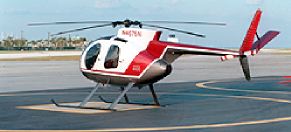 SEMINOLE HELICOPTER

In 1992, the tribe used $60,000 in Hurricane Andrew FEMA funds to buy three Chevrolet vehicles offered as door prizes at a tribal meeting. In 2004, after Hurricane Francis blew through the State on September 4th, FEMA reimbursed the Seminoles $103,864 of the $123,130 they billed taxpayers for guest room stays, movies, alcohol, minibar snacks, valet parking and expensive meals at the Hard Rock Hotel & Casino in Hollywood, which the tribe listed as a "shelter for the tribe's elderly and special needs population." Charges were sent for 164 rooms for stays up to 11 days. FEMA also paid $12,140 to move two of the tribe's helicopters and an airplane out of the path of Francis, and picked up the pilots' car rental, meals and lodging expenses.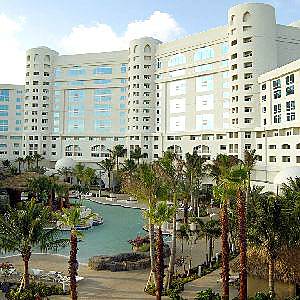 SEMINOLE HARD ROCK HOLLYWOOD

On March 17, 2003, shortly after the tribe broke ground on their $300-million Hard Rock hotel-casinos in Hollywood and Tampa, James Billie was removed by the Tribal Council for lying to the tribe and "acting as if the tribal government were his kingdom or his dictatorship." Omitted from the charges were multiple instances of embezzling and misappropriating tens of $millions in tribal funds – often to himself. By 2005, new Tribal Chairman Mitchell Cypress presided over a $billion corporation, a fleet of helicopters and planes, including a $31 million Gulfstream IV jet once owned by Jordan's King Hussein, huge real estate holdings and - along with each of the five Council members - functionally unlimited discretionary funds.

Too Much of a Good Thing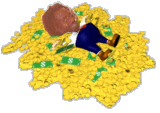 Casino gambling has changed the fortunes of the tribe overnight; members have grown rich. Health care and college tuition are free. Each of the tribe's more than 3,300 members — from infants to seniors — receives monthly dividend checks totaling to $120,000 a year - over and above any other income. At age 18, most Seminoles gain access to tens (or hundreds) of thousands of dollars held in trust. Drug addiction, alcoholism, deadly automobile accidents, obesity, stress disorders, gambling addiction, diabetes and many other psychological and pathological dangers that often accompany an environment of expedited excess suddenly threatened the tribe's cultural underpinnings. Ironically, after nearly being wiped out in 1950 by poverty and destitution, the tribe was again at risk, an unexpected consequence of their financial cornucopia.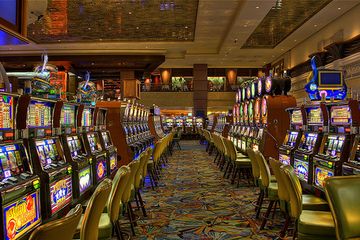 BROWARD VOTERS OK LAS VEGAS SLOTS IN ISLES OF POMPANO PARK

They developed a dual-purpose survival strategy. They implemented crash therapy programs for drug, gambling and alcohol rehabilitation, classes to edify members about avoiding the social and cultural pitfalls of windfall success and cash-management techniques to fend off financial predators. They also needed to settle the continuous litany of controversial legal challenges to their corporate efficacy. While the Bureau of Indian Affairs staunchly supported the protective sovereignty shielding them from State and Federal regulatory obstacles, they could not preclude the kind of competition that could conceivably threaten current and future profits.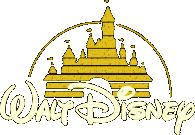 The Indian Gaming and Regulatory Act of 1988 allows Native American gaming institutions to provide games equivalent to those being locally offered on non-tribal lands. In 2005, Broward County voters approved Las Vegas-style slot machines at race tracks, frontons and other endangered pari-mutuel venues, which prompted the Seminole Tribal Council to seek similar improvements for their casinos. Lawmakers from jurisdictions with major recreational facilities (i.e. Disney World, Universal, etc.) opposed any expansion of Florida's gaming venues (including the pari-mutuels) that could cut into their share of the tourist dollar.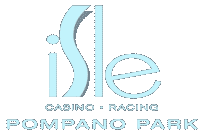 Another wrinkle developed in Broward County. Concerned about the anticipated sharpened competition, the four Broward pari-mutuels for which the electorate approved 6000 new Class III slot machines (Gulfstream Park: Thoroughbreds in Hallandale, Mardi Gras Gaming: Greyhounds in Hallandale, The Isle at Pompano Park: Harness Racing at Pompano Beach and Dania Jai-Alai: Jai-Alai at Dania Beach) also opposed allowing the Tribe to comparably upgrade their slot machines. Local lawmakers found themselves in the horns of a dilemma.

Although the Seminole deal would provide additional revenues to the state, County taxpayers would have to fund the incremental social services and public safety costs of accommodating the unavoidable additional recreational traffic spurred by any expansion of the tribe's facilities. Seeking to escape the competing interests exemplified by the referendum, angry taxpayers, political pressure from Tallahassee and troubled pari-mutuel constituents, the Broward delegation dodged any public commitment and willingly contributed to the legislature's obtuse dilatory behavior.
Tallahassee Twiddles Thumbs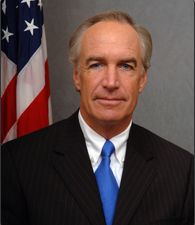 FORMER INTERIOR
SEC. KEMPTHORNE

Frustrated by governmental procrastination, the Seminoles filed a January 2007 motion in federal court accusing the Florida legislature of utilizing delay tactics to circumvent the negotiation process and requesting immediate approval for their slot machines by the U.S. Department of Interior. When Governor Crist asked U.S. Secretary of the Interior Dirk Kempthorne for a final opportunity to make a deal with the Seminoles, the Federal Government imposed a November 15th deadline for the tribe and the State to arrive at a financial agreement covering the installation of Las Vegas style slot machines and table games at the tribe's seven casinos. Absent any agreement, the tribe could install the new devices without any consideration to the State.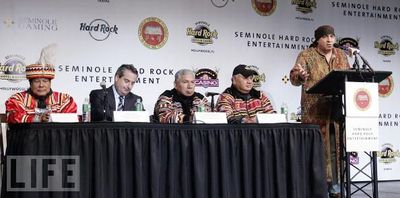 STEVE VAN ZANDT ADDRESSES HARD ROCK BUYOUT

On November 14, 2007, Governor Crist cut a deal that guaranteed $100 million or more to the state annually, including a minimum 10 percent of gaming revenue on a graduated scale. Once gambling revenue topped $4.5 billion, the state's take would jump to 25 percent. In exchange, the tribe would secure exclusive rights to operate gaming outside Broward and Miami-Dade counties. Once the deal was approved by the Legislature, the tribe could concentrate on expanding their Hard Rock franchise, newly acquired from the British Rank Group for $965 million, to China, India and Eastern Europe. Miami Representative Marco Rubio - then Statehouse Speaker - had other plans.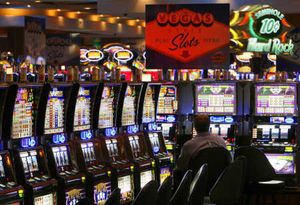 CLASS III SLOTS IN HARD ROCK HOLLYWOOD CASINO

On behalf of the Legislature, he sued the Governor for overstepping his authority in unilaterally negotiating and signing a pact with the Tribal Council. The Florida Supreme Court finally buried the deal in 2008, ruling that the Legislature had to approve any compact. Last year, lawmakers passed legislation spelling out guidelines for a new deal. When it flopped, Crist returned with another agreement that was promptly rejected. The legislature gave the Governor until August 31, 2009 to broker a deal acceptable to all the parties. On the final day, he signed another 20-year compact with the tribe for $150 million a year.

The deal would have generated State revenues of about $6.8 billion over the 20 years. However, two thorny sticklers remained buried in the agreement. It allowed the tribe Vegas-style table games at all seven of their gaming houses, instead of the five in Broward, Immolakee and Tampa that were approved by the legislature. Secondly, the deal entitled the tribe to exclusively operate slot machines outside of Miami-Dade and Broward. Lawmakers wanted to allow those games in pari-mutuel facilities at least 100 miles away from the tribe's casinos in jurisdictions where they were approved by local voters. Until these issues were resolved, the Legislature would withhold ratification.
Down to Business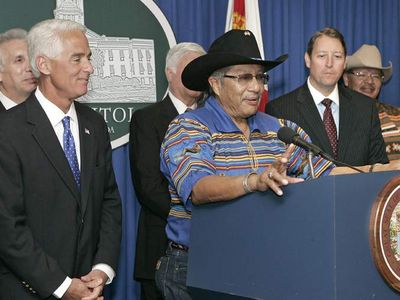 COUNCIL CHAIR MITCHELL CYPRESS AND GOV. CRIST, SEN.
DENNIS JONES AND REP. BILL GALVANO ON 2010 PACT

Representative Bill Galvano, R-Bradenton, chairman of the House Select Committee on Seminole Indian Compact Review, and Senator Dennis Jones, R-Seminole, who chairs the Senate Committee on Regulated Industries, spearheaded negotiations to settle these differences. They met together and separately with the tribe's team of gaming attorneys, headed by Seminole tribe attorney Barry Richard (who represented George W. Bush in the 2000 recount case). The biggest obstacle to a compact was the Seminoles' desire for exclusivity of banked card games. The state's Northeast Florida pari-mutuel facilities objected to giving Seminoles exclusive rights to operate some games outside of Miami-Dade and Broward counties. Gaming interests in the southern part of the state, particularly those outside of Dade and Broward, were concerned that the deal would give the Seminoles' facilities an unfair advantage, while those north of Interstate 4 feared that the deal could foreclose future opportunities to expand gaming.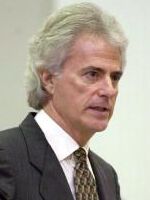 SEMINOLE ATTORNEY
BARRY RICHARD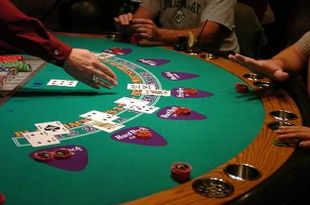 BLACKJACK AT HARD ROCK HOLLYWOOD

To address the outstanding issues, the principles focused negotiations on crafting exemptions to the exclusivity agreement. On April 2, 2010, they announced success. Although Governor Crist originally wanted the gambling revenue to bolster Florida schools, the deal allows the Legislature to configure its allocation. Upon expiration of the 5-year agreement covering blackjack, chemin de fer and baccarat, the state can kill or continue the arrangement. In either case, the tribe will continue operating Las Vegas-style slot machines at all seven facilities for another 15 years - in exchange for 10 percent of its net revenue.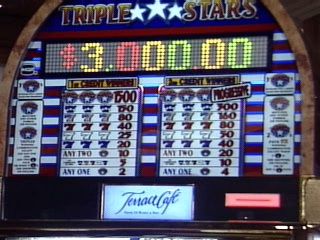 ELECTRONIC BINGO MACHINE

The state's 27 dog tracks, horse tracks and jai-alai frontons will also benefit. The state tax rate on the Vegas-style Class III slot machines located in Broward and Miami-Dade racetracks and frontons will be slashed from 50 percent to 35 percent. Outside Broward and Miami-Dade, pari-mutuels will get a chance to raise betting limits and expand operating hours for poker games, while being allowed to install up to 350 electronic bingo machines, vending machines that dispense lottery tickets and "historic racing" machines at each of their facilities. Since they currently violate Florida law, the legislature must craft a bill that legalizes blackjack, baccarat and chemin de fer – at least for the five year compact term.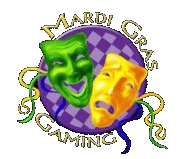 Dan Adkins, president of Mardi Gras Casino and Gaming in Hallandale Beach, expressed relief "I'm happy with it. I view it as a way to start to deliver what we promised. We've had our hands tied with this tax rate." Jim Allen, CEO of the Seminole's Hard Rock Casino near Hollywood, said "When the tribe is committing this type of money, it's important to know the scope of gaming." To help circumvent one of the pact's most anathematic obstacles, Allen proposed the five-year limit on a table games agreement, defusing concerns about its future impact. Although a substantial concession, it still afforded the tribe adequate time and stability to proceed with its multimillion-dollar expansion plans while giving lawmakers the flexibility they wanted to reevaluate priorities and accordingly adjust objectives.
Closer to Home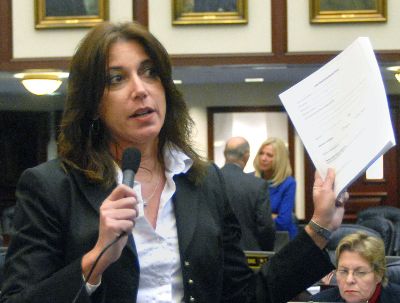 REP. ELLYN BOGDANOFF PROPOSES
EXPANDED GAMBLING PERSPECTIVE

Closer to home, Statehouse Representative Ellyn Bogdanoff has come full circle. Originally opposed to expanding South Florida gambling venues due to the lack of a financial offset for taxpayers who would have to fund additional public services for a growing gaming patronage; she also expressed reservations about inviting the adverse social repercussions that often afflict newly established "gaming" communities. Since then, she has redrawn her priorities to better address the economic quicksand engulfing Florida.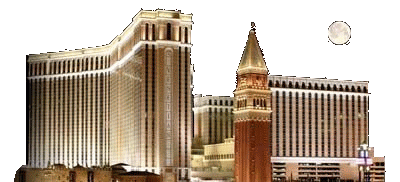 VENETIAN IN FORT LAUDERDALE?

Chair of the Statehouse Finance & Tax Council and diehard pragmatist, Bogdanoff is preoccupied with expanding the tax base and creating jobs by attracting new business. Since Florida gaming is a bell that can't be "unrung", she favors going all out.. "Right now, we have all this gambling and we're getting no revenue from it," laments Bogdanoff. She recommends the type of comprehensive gambling legislation that would attract casino-based mega-resorts comparable to the Bellagio or The Venetian in Las Vegas; vacation complexes that offer theaters, shopping, restaurants, hotels, spas, convention space and every type of gaming format. She observed "There's one place that could compete with Las Vegas: South Florida."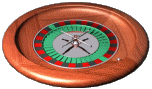 Bogdanoff doesn't discriminate among the available venues, "As far as I'm concerned, baccarat, blackjack, roulette, craps – what the heck is the difference? Once you're in the building and you're gambling, I don't care what you do. The one game that's probably the most addictive is slots – and we've given that to everyone." Although her tone betrays residual concern about the social encumbrances ordinarily wrought by gambling, Bogdanoff recently summarized her current outlook, "If we're going to do it, we should do it right; do it with class."

STEVE GELLER

Although the prospect of birthing a "Sands Fort Lauderdale" is scintillating, to paraphrase Jim Carville, "It's the tax rate, stupid!" Gaming superpowers go where governments don't heavily graze on profits. Broward Commission candidate and former Hollywood State Senator Steve Geller has served as president of the National Council of Legislators from Gaming States. He explained "At 5 percent, you get Bellagio. At 30 percent, you get a very nice Hilton convention hotel. At 70 percent, you get slot machines at the Magic Mart." There you have it... 6 to 5 and pick 'em!

---
George and Charlie on the Galt Mile



Serendipity!

George (Part 1)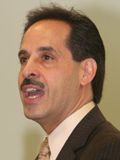 GMCA PRESIDENT
PIO IERACI

March 31, 2010 - On Thursday, March 4th, Galt Mile Community Association President Pio Ieraci received a late afternoon telephone call from Washington DC. He was intrigued when the caller identified himself as a staffer for United States Senator George LeMieux. The Senator's aide told Ieraci that his boss was planning on traveling to Fort Lauderdale early next week, and the trip would afford him an opportunity to discuss healthcare with constituents. Ieraci felt some pressure building in the back of his neck when the staffer asked if he would help set up a Town Hall meeting for Senator LeMieux on Monday, in less than four days.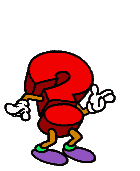 If he agreed, Ieraci would have to book the hall and could only give potential attendees 3 days notice (only one business day - Friday). Two issues preoccupied Ieraci. Other than offering local residents a chance to "Meet Your Senator", how could the neighborhood association agenda benefit from this unusual opportunity? Secondly, Ieraci was hesitant to accept any responsibility for the success of an event announced on Friday for Monday. To make things worse, the staffer asked Ieraci to await LeMieux's confirmation before finalizing any plans.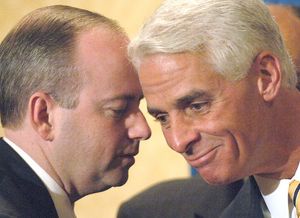 LEMIEUX AND CRIST

The Governor's former Chief of Staff, LeMieux was appointed by Crist to the Senate seat vacated by Mel Martinez. A close political ally and confidante, LeMieux encouraged Crist to run for the office he temporarily occupies. LeMieux was still in Tallahassee last summer when Senators and Congresspersons solicited constituents for healthcare feedback. Despite having aligned with Tallahassee Republicans in declaring his opposition to President Obama's initiative to reduce healthcare costs and increase access, Florida lawmakers were expecting LeMieux to somehow return to Florida with $1.2 billion in Federal Medicaid money and plug the State's budget gap.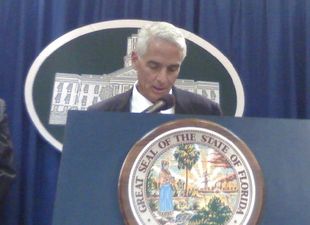 GOVERNOR CRIST ANNOUNCES SB 714 VETO

Ieraci called the Beach Community Center; a forum previously deployed by the neighborhood association for similar events, and checked the auditorium's availability. When Community Center Manager Susan Riestra said the date was temporarily clear, Ieraci grabbed it. He made some quick calls to GMCA Directors, pondering a response to LeMieux. The discussion centered on Lemieux's close relationship with Crist.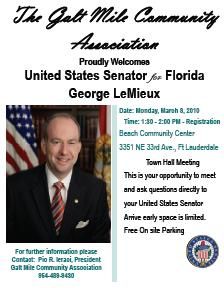 The neighborhood association was deeply involved with a campaign to enlist the Governor's support for sprinkler retrofit relief. Legislators in Tallahassee had unanimously approved bills in 2006 and 2009 that offered financially besieged homeowners relief from a $multi-billion payout to the fire sprinkler industry as mandated by a highly questionable 2002 statute. Despite its overwhelming support by lawmakers and homeowners, the Governor vetoed Senate Bill 714 after last year's legislative session. If LeMieux could be prevailed upon to ask that the Governor NOT VETO Ellyn Bogdanoff's 2010 relief bill (HB 561), Ieraci believed that the significant effort required to actualize the meeting could be justified. When he received the green light from LeMieux later Thursday night, a campaign to notify neighborhood residents was launched. Hundreds of emails were sent to surrounding communities, public officials and member associations. Notices were called to local newspapers and posted on the GMCA web site. Flyers were created, printed and hand delivered to GMCA member associations. The meeting notices were posted as retrofit relief supporters from other parts of Florida cobbled together last minute plans to attend the event.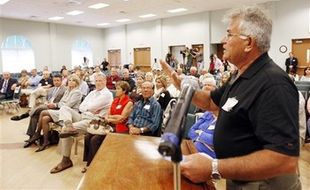 LEO HERZCEG COMPLAINS ABOUT INSURANCE COSTS

By the Monday afternoon start time, roughly 150 attendees arrived at the Community Center from Naples, the Space Coast and Tampa as well as Pompano, Central Beach and the Galt Mile. Questions for the Senator were collected at a registration desk. Without notice, the Senator's staffers excised scores of questions about the sprinkler retrofit, leaving about a dozen health care inquiries. Angry about the staffers' surreptitious censure, Pio secured permission for one Naples resident to deliver a request to LeMieux.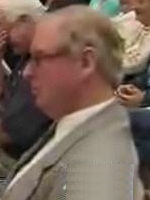 EWING SUTHERLAND ASKS
LEMIEUX'S HELP WITH CRIST

Retrofit relief proponent Ewing Sutherland, who sits on the Community Advocacy Network (CAN) Advisory Board with Ieraci and led a contingent of Collier County anti-retrofit association members to the meeting, asked LeMieux to deter the Governor from vetoing Bogdanoff's relief bill. Comprised of 1,800 member communities from across the State, CAN is a pro-association organization that lobbies Tallahassee lawmakers to enact legislation on behalf of common interest communities.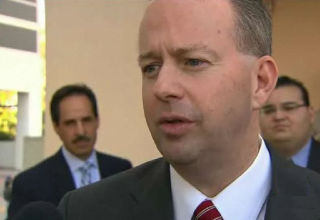 LEMIEUX MEETS WITH PIO IERACI AFTER EVENT

Fort Lauderdale Mayor Jack Seiler stepped up and surprised LeMieux by announcing that the City Commission had passed a resolution supporting the bill and sent it to Governor Crist. He informed the Senator that dozens of other jurisdictions, including Broward County, were preparing similar resolutions for Governor Crist. LeMieux couldn't help but notice that the resulting ovation outlasted his own. Aware that his staffers' actions may have alienated a community he was hoping to win over, LeMieux met with Ieraci to effect some political fence-mending. The Senator promised to convey concerns about the impending sprinkler retrofit to the Governor. Since most of the anti-retrofit audience was unaware of LeMieux's post meeting caucus with Ieraci, they were understandably disappointed with the event's outcome upon departing the Center.

Charlie (Part 2)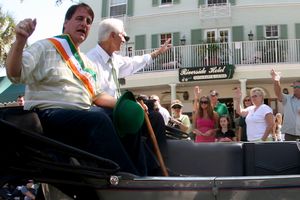 MAYOR SEILER AND GOV CRIST AT ST PATRICKS PARADE

Two days later, Ieraci received a call from the Governor's office. Governor Crist was in town to fulfill his obligation as Grand Marshal of the March 13th St. Patrick's Day Parade. Crist invited Ieraci and a small contingent to meet Thursday morning at the Riverside Hotel to discuss their concerns about the sprinkler retrofit dilemma over breakfast.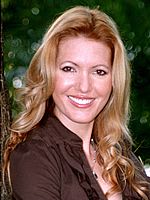 DONNA BERGER

The GMCA president contacted Community Advocacy Network Executive Director Donna Berger and GMCA Vice President Eric Berkowitz, two allies whose intimate familiarity with the history and issues surrounding the sprinkler retrofit would prove invaluable for the next morning's meeting with the Governor. Although unsure about the exact events that precipitated the Governor's invitation, all the participants adjusted their schedules to accommodate this unique opportunity.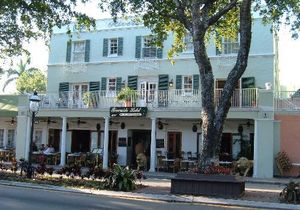 INDIGO RESTAURANT AT RIVERSIDE HOTEL

The next morning, they met Governor Crist in the Hotel's Indigo Restaurant at 9:30 AM. After exchanging pleasantries and reminiscing about the Galt Mile community's unbridled exhilaration when the Governor terminated the threatened Calypso Liquefied Natural Gas plant, Ieraci described the financial impact that this inequitable retrofit requirement will have on associations and unit owners struggling to survive. As the discussion progressed, it became clear that the Governor was largely unfamiliar with the disabling consequences threatened by the retrofit. He also seemed surprised when told about some of the conflicted relationships between the Fire Marshals and the Sprinkler Associations. In fact, it appeared as if his knowledge about the mandate and its ramifications was limited to anecdotal spin from the pro-retrofit Fire Sprinkler associations and several retired Fire Marshals they hired as lobbyists along with current employees of the Fire Marshals union they employ in management positions.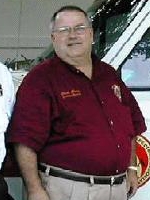 CHUCK AKERS - EXECUTIVE
DIRECTOR - FFMIA & AFSA


Executive Director Chuck Akers of the Florida Fire Marshals and Inspectors Association (FFMIA) is also the Executive Director of the American Fire Sprinkler Association (AFSA), an industry trade organization incorporated to market sprinkler systems. FFMIA lifetime member Buddy Dewar is the Vice President of Regional Operations for the National Fire Sprinkler Association (NFSA) and a lobbyist for the Florida Fire Sprinkler Association. Boding to "amend our campaign donations list," Dewar lobbied the Governor to veto last year's retrofit relief while working with Dave Ramba, a lobbyist for $18 billion conglomerate and fire sprinkler manufacturer Tyco Products.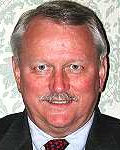 FFMIA's & NFSA's
BUDDY DEWAR

The Governor admitted to sympathizing with the plight of common interest community homeowners, acknowledging the burden placed on unit owners by foot dragging foreclosing banks, newly implemented constrictive lending policies that inhibit recovery and delinquent speculators who force their neighbors to assume their obligations. He said that his office was flooded with thousands of emails and letters attesting to the terrible strain on homeowners and characterizing this additional obligation as unnecessary and unconscionable.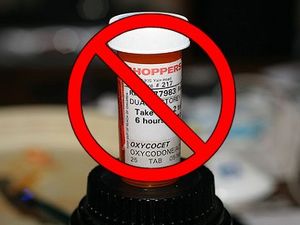 Ieraci, Berkowitz and Berger concentrated on explaining the environment in which unit owners were currently struggling to survive, impressing on the Governor the large percentage of retirees living on fixed incomes that were often paying maintenance charges and property taxes at the expense of medications and/or physical therapy. No longer able to survive on Social Security, pension or 401k plan income, elderly residents are rapidly depleting reverse mortgage accounts to buy food and pay FP&L bills. Berger repeated a query she shared with CAN members a few weeks earlier, asking the Governor "Is it preferable to live in a concrete block building without sprinklers or live under a bridge?"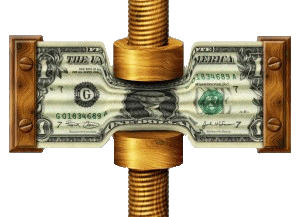 Ieraci explained that since associations were keenly aware of the large number of members that were fighting monthly battles to make ends meet, they were postponing all but the most inexpensive assessments, hoping to avoid a disastrous fiscal chain reaction that could easily drop them into bankruptcy. He estimated that "10 to 15% of our unit owners would be forced out by a sprinkler retrofit, and that's only because Galt Mile associations are in relatively good shape compared to most associations around the state." Ieraci continued "The remaining owners would then be assessed the resulting shortfall, pushing out another 10%." Berkowitz described a dilemma that currently confronts every association board "If 30% to 40% of the units become non-contributory, who is supposed to pay these huge assessments? Since banks won't finance associations plagued by sizable numbers of foreclosures or otherwise non-contributing units, these threatened payouts will force many associations into dissolution."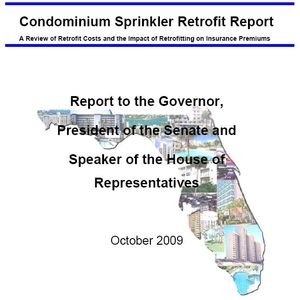 Berger raised the "Towering Inferno" scare tactics used by the sprinkler associations to intimidate lawmakers. Ieraci told the Governor, "In 50 years, the Galt Mile has had several fires of note. One was on the roof of a building, another was started by a defective electrical bus and two were caused by lunatics trying to cook illegal drugs. They were all extinguished within minutes." Berkowitz added "Placing sprinkler heads in unit foyers and common areas of high rise concrete block buildings was never intended for extinguishing fires. It was only perceived to provide a moderately safe egress in buildings with inadequate detection capabilities and insufficient compartmentation characteristics. These conditions don't exist in the code-compliant concrete block structures facing expensive partial sprinkler retrofits – such as those along the Galt Mile." Quoting Representative Bogdanoff, Ieraci informed the Governor "In the past 30 years, not one fire-related injury in Florida would have been prevented by compliance with this statute."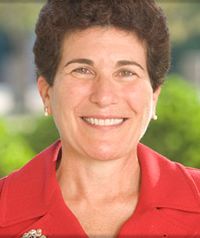 FORMER DEPUTY INSURANCE
COMMISSIONER LISA MILLER

Further addressing the theoretical life safety value of the statutory "Minimum Alternative Life Safety System," Berkowitz reminded the Governor about the results of the Sprinkler Retrofit Report mandated when he vetoed the retrofit relief in last year's Senate Bill 714. Governor Crist asked the Department of Business and Professional Regulation (DBPR) to investigate any insurance benefits that would accrue to associations for complying with the sprinkler statute. Sprinkler associations had repeatedly pointed to insurance premium reductions as the only reliable measure of a safety benefit. After assessing the statute's life safety benefit, the insurance industry (ISO) declared the mandated partial sprinkler retrofit unworthy of any premium reduction – clearly contradicting claims to the contrary repeatedly made by Sprinkler Association spokespersons. "Former Deputy Insurance Commissioner Lisa Miller also confirmed that buildings retrofitted with the statutory 'Minimum Alternative Life Safety System' would receive the same rating as buildings without any sprinklers," said Berkowitz. In addition to the absence of a rated life safety benefit, the threat of false alarms and system malfunctions would increase the association's vulnerability to significant water damage, driving up insurance costs.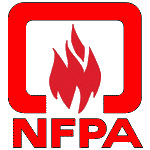 Finally, the discussion turned to the statute's legal basis. Every state in the country roots its fire prevention regulations in the National Fire Protection Association's (NFPA) Life Safety Code. The Florida Fire Prevention Code is also based on this universally respected set of guidelines. Not surprisingly, sprinkler association lobbyists based their marketing campaign for the statute on the fact that 49 other states can't be wrong. Of course, they are correct. Berger, an activist attorney with impeccable credentials as an expert in association law, asked the Governor if he was aware that when every other state incorporated the life safety code provisions into State law, they exempted existing structures from retrofit compliance. The Governor did a double take and asked "Is that true?" Berger responded "Florida is the only State in the union that didn't grandfather compliance for existing high rise buildings when the statute was implemented." She went on to describe how retrofit lobbyists showered lawmakers with documentation exclaiming the importance of following the lead of our sister states, although omitting this minor detail. Why? Evidently, the Florida Fire Sprinkler industry wasn't satisfied by the prospect of installing thousands of systems in new buildings. They refused to leave $billions in retrofit business on the table.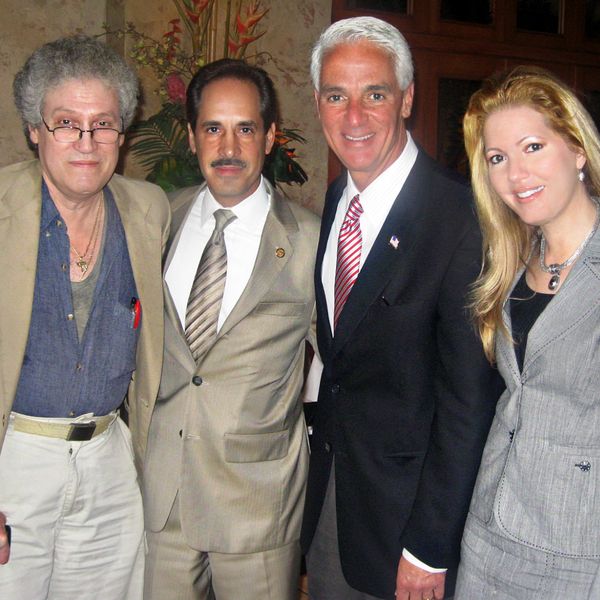 ERIC BERKOWITZ, PIO IERACI, GOV CRIST & DONNA BERGER
GOVERNOR REFUTES BOGUS 'INTENT TO VETO' REPORT

Berger then spoke to what she framed as the heart of this issue, self-governance. While lawmakers are responsible for insuring a safe and secure public domain, the constitution and Florida law transfers that responsibility to homeowners within the confines of their homes. Florida law also recognizes home rule for unit owners in common interest communities. Homeowners who will have to live with and pay for these decisions are better equipped to make them than lobbyists looking for a production bonus or poorly informed and often conflicted lawmakers. By confirming that homeowners should be allowed to decide for themselves what measures are necessary to insure safety within their own homes, Berger concluded "the retrofit relief bills will absolve public officials of any consequences that result from those decisions."

The Governor exclaimed that he was considering the retrofit relief legislation favorably. He also said that his office would continue to monitor the correspondences of concerned homeowners. As the meeting ended, Donna Berger asked the Governor if he would explain an unusual event that occurred the previous week. It was reported that he had mentioned at a news briefing in Tallahassee that he might veto the legislation again. Curious about his reason for commenting on legislation before it was acted upon by the legislature, Berger asked Crist about the incident. Crist explained that at some point during a general press briefing, he simply stated that lives were more important than money. A reporter took the liberty of interpreting his remark as a threat to veto the bill. He assured us that the report was baseless.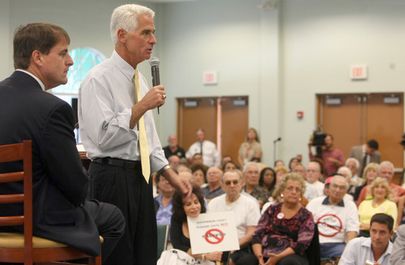 WHEN GOV CRIST KILLED CALYPSO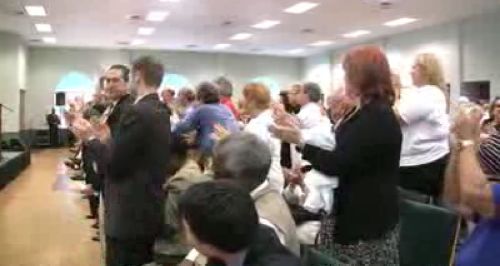 GALT MILE APPLAUDS GOVERNOR CRIST

After thanking the Governor for his time and attention, he returned the compliment and promised to make the right decision. While heading for the exit, Governor Crist asked if we could arrange another town hall style meeting at the Beach Community Center, similar to the one wherein he announced the demise of Calypso. Ieraci told the Governor that we would be delighted to provide an appropriate forum wherein he could "make the right decision."

YOU! (Part 3)



While the meeting's results were encouraging, this struggle is by no means over. The Fire Marshals and other lobbyists working for the Sprinkler Associations will subject the Governor to unrelenting pressure for the $multi-billion stimulus package. Since the Governor's political handlers are continuously assessing your support for the retrofit relief in HB 561 and SB 1196, only our emails, letters and phone calls will mollify the efforts of these influence peddlers. The fight is over your money. They stand to take it. You stand to lose it. This is a no-brainer. SEND AN EMAIL - NOW! More to come...

Governor Charlie Crist
The Capitol
Phone: (850) 488-7146
400 South Monroe Street
Fax: (850) 487-0801
Tallahassee, Florida 32399
Email:

[email protected]
Also, please click the Email addresses of those with whom the Governor will consult:
TO REACH ALL FOUR PUBLIC OFFICIALS WITH A SINGLE EMAIL, Click Here.

---
2010 Association Omnibus Bill





Takes Shape


REP. ELLYN BOGDANOFF FILES HB 561

March 24, 2010 - Three weeks into the 2-month 2010 legislative session, bills impacting associations are dancing through committee minefields en route to a single omnibus association bill. Sharing center stage is House Bill 561 (HB 561) by Statehouse Representatives Ellyn Bogdanoff and Matt Hudson. HB 561 and bicameral counterpart Senate Bill 1196 (SB 1196) by Senator Mike Fasano are the heirs to ill-fated Senate Bill 714, the 2009 association "glitch" vehicle that offered hope in a session marked by subverted foreclosure bills, unrealized insurance fixes and a sprinkler retrofit "compromise" that was perfidiously nuked by the Governor.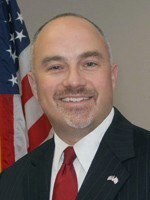 REP. MATT HUDSON

The anger and fear experienced by association boards and managers struggling with survival budgets has spread epidemically throughout common interest communities, directly gripping each unit owner. Being forced to subsidize the same banks that precipitated the recession has served as a wakeup call. The prospective $multi-million assessment for an unnecessary sprinkler retrofit has added fuel to the fire, moving association homeowners to strap up and fight back.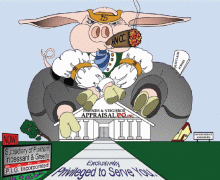 For years, frustrated associations watched helplessly as trade organizations in the banking, insurance and fire service industries repeatedly reversed every legislative attempt to provide unit owners with desperately needed fiscal relief. Disgusted by the legislature's acquiescence to lobbying interests, associations realized that their survival hinged on adopting a page from their opponents' playbook. Although unable to provide the financial "incentives" offered to key lawmakers by cash-rich trade organizations, they control something equally valuable – votes – by the truckload – enough to cloud the outcome of every major race in Florida.

The 2010 legislative session precedes an election that will decide the career paths for many of Tallahassee's "big dogs". By formulating a unified legislative strategy based on enlightened self-interest, the 2 million Florida association members are leveraging their votes for the legislative relief previously denied them by powerful lobbies. Unit owners in associations across the state are contacting the same lawmakers pressured by lobbyists representing banks, insurance carriers and sprinkler trade organizations and offering them a prosaically uncomplicated arrangement – "my vote for yours".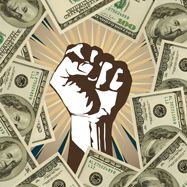 While providing the opportunity to opt out of any megabucks sprinkler retrofit assessment, SB 1196 and HB 561 also mollify a wide variety of association obstacles, the removal of which will alleviate the strain on association - and household - budgets. Although these bills currently house most of the legislative improvements sought by associations, vetting committees will subject them to refining amendments and language acquired from prospectively merged legislation will strengthen and enforce statutory foreclosure caps. While the following summary excludes the bills' regulations targeting Homeowners Associations (HOAs) since they are largely irrelevant to Galt Mile members, their broad spectrum of provisions impacting condominiums and cooperatives are outlined as follows:
Condominium Provisions


Condominium Fire Alarm Systems: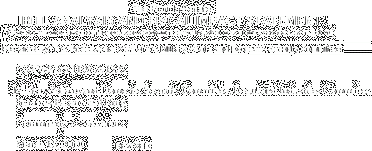 Creates 627.714, F.S., requiring all HO-6 policies issued or renewed after July 1, 2010, to include at least $2,000 in property loss assessment coverage (sets deductible maximum of $250 per property loss; precludes charge for second deductible charge for claims applied to same direct loss).
Provides that all references to "hazard" insurance and "casualty" insurance are changed to "property" insurance.
Clarifies that adequate property insurance shall not be based upon the "full insurable value" of the property, but must be based on the "replacement cost" of the property to be insured, which must be determined at least once every 36 months.
Removes requirement that a notice of board meeting wherein an insurance deductible is set contain the assessment authority relied upon by the board and the estimate of the potential assessment amount against each unit (but still requires 14 days notice).
States that unit owner insurance is only for items listed (i.e., the personal property within the unit or limited common elements, and floor, wall, and ceiling coverings, electrical fixtures, appliances, water heaters, water filters, built-in cabinets and countertops, and window treatments, including curtains, drapes, blinds, hardware, and similar window treatment components, or replacements of any of the foregoing) that are located within the boundaries of the unit and serve only such unit. Such property and any insurance thereupon shall be the responsibility of the unit owner.
States that a condominium unit owner's policy shall conform to s. 627.714 F.S. (relating to loss assessment coverage)
Removes language regarding insurance of "improvements" that benefit fewer than all the owners
Eliminates the requirement that owners provide proof of hazard and liability insurance to the association not more than once a year. Also eliminates the association's right to "force place" insurance if the owner fails to provide an evidentiary certificate of insurance within 30 days of being asked.
Eliminates requirement that Association must be an additional named insured and loss payee on all HO-6 casualty insurance policies issued to unit owners in the condominium operated by the association (you pay premium, association gets the benefit check).
Amending s. 718.112(2)(d)1., F.S., it exempts timeshare condominiums from the requirement that the terms of all members of the board expire at the annual meeting unless otherwise permitted by the bylaws.
Condominium Rental Amendments:
Amending s. 718.110(13), F.S., it provides that any amendment prohibiting unit owners from renting their units or altering the duration of the rental term or the number of times unit owners are entitled to rent their units during a specified period applies only to unit owners who consent to amendment and unit owners who acquire title to their units after effective date of amendment.
Clarifies that director liability for failure to maintain or destruction of official records is limited to cases where there is intent to harm the association or one or more of its members.

Provides that association is not liable for unit owner misuse of information obtained from official records.

Provides that personnel records (disciplinary, payroll, health and insurance records) are exempt from unit owner access.

Provides that e-mail addresses, telephone numbers, emergency contact information, and any addresses of a unit owner that are not provided to fulfill the association's notice requirements are exempt from unit owner access.

Provides that the association's electronic or computer security data, including passwords, and software and operating systems that allow the manipulation of data are exempt from unit owner access.

The bill permits access to the following personal identifying information: the person's name, lot or unit designation, mailing address, property address, and other contact information relevant for notice requirements.
Condominium Financial Reporting Requirements (prospective changes to financial reporting requirements):
Financial report will be due 180 days after end of fiscal year (increased from existing 120 days) unless otherwise provided for in the bylaws.

Associations that operate fewer than 75 units, regardless of the association's annual revenues, shall prepare a report of cash receipts and expenditures instead of financial statements (currently applicable to associations of fewer than 50 units).

Amends the provisions dealing with DBPR's requirement to adopt rules involving financial reporting requirements. The rules shall include, but not be limited to, standards for presenting a summary of association reserves, including, but not limited to, a good faith estimate disclosing the annual amount of reserve funds that would be necessary for the association to fully fund reserves for each reserve item based on a straight-line accounting method. This disclosure is not applicable to reserves funded via the pooling method.
Amending s. 718.115(1)(d)1., F.S., it provides that communication services (as defined in chapter 202), information services, and Internet services obtained pursuant to a bulk contract shall be deemed a common expense.
Condominium Collections and Foreclosures:
The claim of lien may include cost for collection letters or any other collection effort by management companies or licensed managers as to any delinquency in installment of assessment, but may not exceed $75.

Provides that if a unit is occupied by a tenant and that unit owner is delinquent in the payment of any monetary obligation to the association, the association may demand that the tenant pay to the association the future monetary obligations related to the condominium unit. Requires the association to mail written notice to the unit owner of the association's demand that the tenant make payments to the association.

Provides that the liability of the tenant may not exceed the amount due from the tenant to the tenant's landlord. Provides that the tenant's landlord shall provide the tenant a credit against rents due to the unit owner in the amount of monies paid to the association. Provides that the association may sue for eviction as if the association were a landlord if the tenant fails to pay a required assessment to the association.

Provides that the association may suspend the use rights for the common elements, common facilities or any other association property if a unit owner is delinquent for more than ninety days in the payment of a monetary obligation due to the association, except that association may not suspend the right to use limited common elements intended to be used only by that unit, common elements that must be used to access the unit, utility services provided to the unit, parking spaces, or elevators. Fines up to $100 may be levied per violation; up to $1000 in the aggregate.

Provides that an association may also suspend the voting rights of a member due to nonpayment of any monetary obligation due to the association which is delinquent in excess of ninety days. The suspension ends upon full payment of all obligations currently due or overdue the association.
Amends 718.117(2) (a) 1., F.S., dealing with termination because of economic waste or impossibility. Provides that condominium may be terminated because of economic waste when the total estimated cost of construction or repairs necessary to construct the intended improvements or restore the improvements to their former condition or bring them into compliance with applicable laws or regulations exceeds the combined fair market value of the units in the condominium after completion of the construction or repairs.

Amends 718.117(19) to provide that the termination of a condominium does not bar the "filing of a declaration of condominium or an amended and restated declaration of condominium" affecting any portion of the same property (a more specific description of a post termination reformation).
Turnover of Condominiums from Developer:
Amends F.S. 718.301(1) (f) to provide that turnover shall occur when a receiver is appointed by the circuit court and is not discharged within 30 days of appointment, unless the court determines within 30 days after appointment that transfer of control would be detrimental to association or its members.
Creates the new "Distressed Condominium Relief Act (also known as bulk-buyer law). It is intended to stimulate the condominium market by encouraging purchasers to buy units in bulk, thereby thinning the currently bloated inventory. In a nutshell, it defines the extent to which successors to the developer, including the construction lender after a foreclosure and other bulk buyers and bulk assignees of condominium units, may be responsible for implied warranties.
Cooperative Provisions


Cooperative Associations - Fire Alarm Systems:
Cooperative Associations - Fire Sprinklers:
It amends s. 719.1055(5), F.S., to provide for a retrofit exemption to cooperative associations for a fire sprinkler system or any other form of engineered life safety system retrofitting sprinklers in a high rise building by the affirmative vote of two thirds of the voting interests. The bill provides that a previous vote to forego retrofitting may only be reconsidered once every three years at a special meeting called by a petition of 10% of the voting interests.

For associations that don't opt out, the local authority having jurisdiction may not require completion of retrofitting of common areas with a sprinkler system or any other form of engineered life safety system before the end of 2019.
Cooperative Associations - Elevators:
Cooperative Associations - Filling Vacancies on Board:
Provides for filling of vacancies for remainder of the term by the affirmative vote of the majority of the remaining directors, even if they constitute less than a quorum or there is only one remaining director. Unless otherwise provided in Bylaws, a board member appointed or elected to fill a vacancy would serve the unexpired term of the seat being filled. In the alternative, the Board may hold an election to fill the vacancy.
Cooperative Associations - Collections/Foreclosures:
The claim of lien may include cost for collection letters or any other collection effort by management companies or licensed managers as to any delinquency in installment of assessment, but may not exceed $75. Any payment received by the cooperative association must be applied to the costs for collection services for which the association has contracted before the payment is applied to the delinquent assessment.

Provides that a lien may not be filed by the association until 30 days after a notice of intent to file the lien was sent certified mail, return receipt requested and by first class mail to the last address in the records of the association.

Provides that if a unit is occupied by a tenant and that unit owner is delinquent in the payment of any monetary obligation to the association, the association may demand that the tenant pay to the association the future monetary obligations related to the condominium unit. Requires the association to mail written notice to the unit owner of the association's demand that the tenant make payments to the association.

Provides that the liability of the tenant may not exceed the amount due from the tenant to the tenant's landlord. Provides that the tenant's landlord shall provide the tenant a credit against rents due to the unit owner in the amount of monies paid to the association. Provides that the association may sue for eviction as if the association were a landlord if the tenant fails to pay a required assessment to the association.
Corporations Not-for-Profit (Condominiums, Cooperatives, and HOAs):
Amends the corporations not-for-profit statute to provide that certain sections of the statute involving voting by members, removal of directors, and access to records, do not apply to associations regulated by Chapters 718, 719, and 720.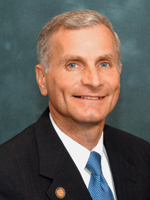 SENATOR MIKE FASANO

Expanded and enhanced by vetting committees, the bills are accruing support from both lawmakers and homeowners. Senate Bill 1222 by Senator Jeremy Ring was merged into Senator Mike Fasano's Senate Bill 1196 and passed the Senate Regulated Industries Committee by an 8-0 vote on March 3rd. On March 17th, the Military Affairs and Domestic Security Committee approved the bill by a 7-0 vote. By mid-April, it also will have been reviewed by the Senate's Banking and Insurance Committee, Community Affairs Committee and Judiciary Committee.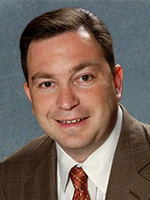 SENATOR JEREMY RING

In the Statehouse, Bogdanoff and Hudson are comparably nursing House Bill 561 through committee reviews. On February 2nd, the House Civil Justice & Courts Policy Committee approved a Committee substitute by an 11-2 vote. On March 3rd, the Insurance, Business & Financial Affairs Policy Committee passed the bill by an 11-1 vote. On March 11th, the bill moved to its last committee stop, the Criminal & Civil Justice Policy Council. On March 15th, Delray Representative Maria Lorts Sachs merged her House Bill 1317, which duplicated many of the provisions found in Bogdanoff's bill, into HB 561.

To insure the passage of these bills, engaged homeowners have preceded each committee review with a blizzard of emails, phone calls, letters and faxes to the committee members, detailing the bill's critical importance and supplicating support for the legislation. Despite unrelenting pressure to sink the bills by the Plumbers and Pipefitters Union and Sprinkler Association lobbyists bedecked in pre-retirement dress blues, lawmakers seem predisposed to mirror last year's broad approval of the legislation's objectives. While pleased with the bills' progress, homeowners have few illusions about the obstacles that lie ahead. After all, this isn't their first time at the dance.

The Bottom Line: If YOU ask the Governor to support HB 561, you will avoid the huge sprinkler retrofit assessment and cut insurance costs. If you leave it to others... you won't. Life is rarely so simple. Take sixty seconds and Click Here to help send this pork project to the Tallahassee bone yard. More to come...
---
Rep. Bogdanoff's March 2010 Newsletter







Representative Ellyn Bogdanoff, District 91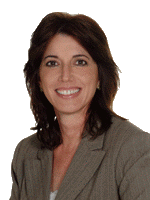 REPRESENTATIVE
ELLYN BOGDANOFF
March 18, 2010 -

For decades, Broward politics has been awash in ethics violations. A Broward Commissioner voted protection for a company found guilty of the largest fraud in Florida history – and her husband's employer, another Commissioner washed money, a School Board member took bribes from vendors, another voted to award $2 billion in contracts to her husband's client, 3 others actually declared illegal gifts. The State Attorney's office claimed that they were unable to address these overt breaches due to chronic underfunding. Disgusted, the Broward electorate first voted in 2002 to create a code of ethics. As the years passed, the Broward Board of County Commissioners virtually ignored the electoral mandate, eliciting a second county-wide vote for ethics reform. Enter – the FBI.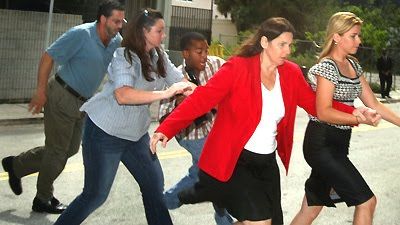 BEVERLEY GALLAGHER RUNS TO CAR FROM ARRAIGNMENT

The perfunctory stench reached all the way to Washington D.C. Since Broward wasn't willing or able to clean up its own act, the Feds decided to ignite some enlightened self-interest to prompt enforcement. A few high profile take-downs got the ball rolling. Former School Board member Beverly Gallagher was targeted for two ostensible reasons. Her offenses lacked subtlety, leaving a county-wide trail of basketball size breadcrumbs eminently discernible to a sightless flatworm - but not State Attorney Michael Satz. Secondly, the Feds surmised that she was a prime candidate for being "turned" or agreeing to set up friends, peers or anyone else suspected of wrongdoing. In exchange for federal sentencing help, Gallagher participated in a series of sting operations that fattened the Federal case portfolio and won favorable press clippings. The icing on the cake was the public disembowelment of former Broward Commissioner Josephus Eggelletion, who got 2½ years for money laundering.

LOCAL FBI CHIEF
JOHN GILLIES

This cleanup shouldn't have surprised anyone. Federal investigators spent the 1990s chopping heads in Miami, honing its reputation as one of the country's most corrupt cities. Leapfrogging Broward County, they set up shop in Palm Beach, where Palm Beach County Commissioners Tony Masilotti, Warren Newell and Mary McCarty were sent to the slammer on public corruption charges. The sting that netted Gallagher, Eggelletion and Miramar City Commissioner Fitzroy Salesman was originally organized in 2005 and publically exploded four years later. Into the reputation grinder (and/or worse) went former Deerfield Beach Mayor Al Capellini, Broward Commissioner Stacy Ritter (and hubby Russ Klenet), Florida Medical Association PAC fundraiser Dr. Alan D. Mendelsohn and Master of the Universe attorney Scott Rothstein. FBI regional chief John Gillies, with 500 agents between Key West and Fort Pierce, warned that there is more to come, stating "We have a number of investigations ongoing, and like all of our cases, we'll go where the evidence takes us."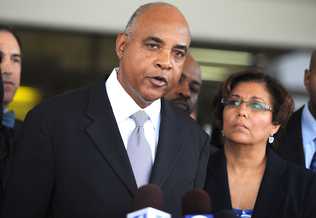 EGGELLETION AFTER SENTENCING

Suddenly, the perception of an ethics task force empanelled in response to the second Broward voter outcry changed overnight, transforming from page 16 entertainment to the Broward Commission's final opportunity to impact the rules governing their behavior. In their frenetic drive to sell papers and internet hits, the local media ultimately provided the impetus for Broward public officials to support an ethics code. When meticulously detailed articles describing fraud, bribery, payoffs and ponzi schemes were duplicated in arrest warrants, pre-trial arraignments and prosecutorial case logs, they moved to page one.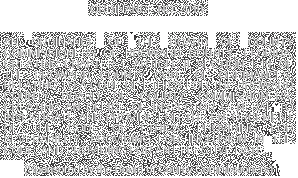 On February 19th, the 27-page Broward ethics code was finalized. An inspector general with the power to seek fines of up to $5,000 and refer cases to state and federal prosecutors would enforce the new rules. The I.G.'s office would have subpoena power, take testimony under oath from witnesses and investigate any reasonable suspicion of misconduct. The inspector general would serve a four-year term once appointed by a five-member panel of legal and law enforcement officials. To stem conflicted assignments of lucrative county contracts, instead of Commissioners serving on committees that evaluate bids and select contractors for county projects, professional staff committees will make recommendations for approval by the commission.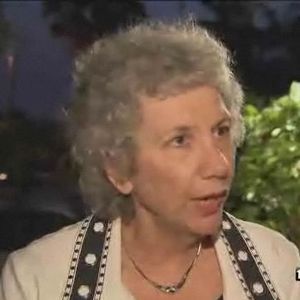 COMMISSIONER GUNZBURGER SHIELDS CODE

A few days later, on February 23rd, a controversy surfaced over protecting the new rules from any self-serving softening by the County Commission. Commissioner Suzanne Gunzburger moved to draw up a ballot issue to place the ethics rules in the county charter, immunizing them to Commission manipulation. While some commissioners expressed an interest in expanding the rules to cover county employees, the school district, constitutional officers and other local governments, others are against answering to any ethics regulations, much less a charter based code that could only be altered by Broward voters.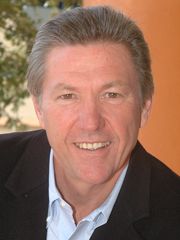 COMM. JOHN RODSTROM
'WHAT CORRUPTION?'

Maneuvering to protect fiscal turf cradling some of the more egregious high profile ethical violations of late, Commissioner John Rodstrom disparaged the Ethics Commission for seeking to avoid conflicts of interest when handing out lucrative county contracts, contending that their premise was baseless and should be revisited. He also accused task force members of exceeding their mandate, exclaiming "I actually found that offensive or found that they didn't really understand their charge as a board, that they were way outside the boundaries of what they were charged to do and so I think we need to sit down and have a real frank discussion at some point." To defuse the highly charged disparate opinions, Mayor Ken Keechl - an ethics code supporter - promised to convene a workshop to review the concerns raised by commissioners.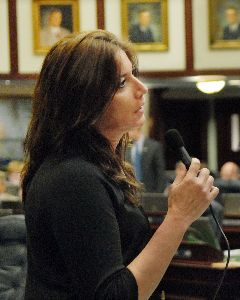 REP. ELLYN BOGDANOFF
SPEARHEADS ETHICS BILL

In Tallahassee, the Broward Legislative Delegation agreed that Fort Lauderdale Republican Ellyn Bogdanoff and Coral Springs Democrat Ari Porth would file the legislative basis for asking Broward voters to decide whether an inspector general should look into complaints of waste, mismanagement and abuse by public officials. If violations were discovered, the inspector general would refer the case to the state attorney's office. House Bill 1425, which provides for the Inspector General's functions, authority, & powers - as recommended by the Broward Ethics Commission and approved by the Broward Board of County Commissioners - was filed on February 26th and 1st read on the session's opening day, March 2nd. When the bill was referred to the Military & Local Affairs Policy Committee and the Economic Development & Community Affairs Policy Council for review on March 10th, Democrat Representative James Waldman from Coconut Creek went berserk, accusing Bogdanoff of using the bill for political gain.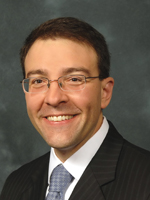 REP. ARI PORTH
CO-FILES BILL

Waldman initially insisted on assigning the job to the County Auditor or state attorney Michael Satz, an eerie suggestion since Michael Satz sat idly by while the County imploded. Waldman admonished that by using assets already in place, his recommendation would save money. Since Satz attributed his not having participated in the recent ethics investigations to funding deficiencies, Waldman admitted that his alternative would require additional funding to the State Attorney's office, raising questions about any expected savings.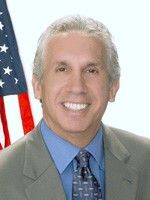 REP. JIM WALDMAN
GOES BERSERK

As to the County Auditor, a few days later Waldman announced "[Voters] want to fight corruption, they are not looking for another auditor." When probed, Waldman revealed that his primary concern was with Bogdanoff's party affiliation. Ranting on top of his voice, he called her bill "garbage" and charged that she was pushing her "political ambitions" as a candidate for Jeff Atwater's Senate seat. He characterized several "typos" in the bill as evidence of a "Republican tactic of pushing things through."

Bogdanoff responded by characterizing Waldman as "adversarial" and "high maintenance." Suggesting a rationale for Waldman's enigmatic behavior, she subsequently told reporters "While the public doesn't view corruption as a partisan issue, sadly, Representative Jim Waldman turned last week's meeting into a circus by launching baseless partisan attacks. He attempted to derail the anti-corruption proposal and appeared to be complaining at the behest of two lobbyists working directly for two Broward County commissioners sitting in the room."

SENIOR EDITORIAL WRITER
DOUGLAS C. LYONS

Likening the meeting to "a partisan food fight", a Sun-Sentinel editorial confirmed that the conflict targeted Bogdanoff's Republican credentials. It opined "Particularly uncalled for was state Rep. James 'Jim' Waldman, D-Coconut Creek, whose accusations that Bogdanoff is using the bill for political gain was out of touch." Senior Editorial Writer Douglas C. Lyons said "It was regrettable that last week's Broward legislative delegation session on Bogdanoff's bill to create an inspector general took on a partisan tone." Lyons hoped that Waldman's anti-Republican rhetoric wouldn't undermine the wishes of Broward voters, who waited patiently for eight years to achieve reform. As such, he asks Bogdanoff to rise above this controversy for the benefit of all County residents. In the following message to constituents, she includes a general description of the incident in her legislative update. Read On! - [editor]



Broward Ethics Bill


"Dear Neighbor: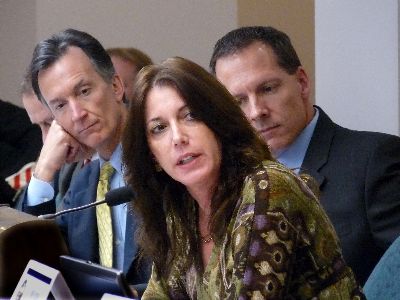 ELLYN - FINANCE AND TAX COUNCIL

There are many things that I can write about this month. As I write this, we are in our second week of Session and the State of Florida is facing a 3.2 billion dollar shortfall. I am the Chair of the Finance and Tax Council and since we will not raise taxes or fees to fill the budget hole, I am charged with funding the right projects to promote jobs throughout the state. Only through economic development will our state recover financially. However, I feel compelled to address what weighs heavy on the minds of many residents in Broward County - the recent headlines on public corruption.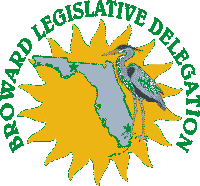 It is a challenge being an elected official today. With the difficult job we face at home and in Tallahassee in such challenging economic times, losing the public's trust makes that job much more difficult. Throughout my years working in the political process, I have regarded virtually all elected officials as hard working, dedicated public servants. It is distressing to me to pick up a newspaper and see news about a public official or their family doing something questionable.
The perception of misconduct undermines public confidence and prevents government from operating efficiently and effectively. It only took a few high profile cases to shake the faith that the public has in our system.

The Broward Delegation was approached by members of the Broward County Ethics Commission to create a local Office of Inspector General to combat public corruption. The office will be similar to what Miami-Dade implemented and what the Commission in Palm Beach is implementing this year. I agreed to sponsor the legislation as I recognized how important it was to challenge the status quo.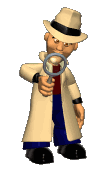 Although we have Auditors in most entities, the Auditor works for each governing entity with little or no independence. The Inspector General is an independent officer that will investigate and deter misconduct by governmental officials and employees, vendors, and government-funded entities. The organization's independence will ensure that no interference or influence adversely affects the objectivity of the office. I believe this extra set of eyes will promote transparency and honesty in government, and go a long way to rebuilding the public's trust in our political system.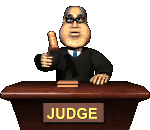 Is there a cost? You bet; but, without a doubt, the cost to society when our elected officials betray our trust is much greater. Working this legislation has been no easy task. There are some legislators in our delegation and elected leaders at home who do not support this concept. I believe we are responding to the voters. They want ethics reform and in the end, want to be assured that there is a watchdog. It is the least we can do considering the latest events in our community.
This is something that our local political leaders have put off far too long and we must do everything possible to restore the public's trust and confidence.
Until next time,"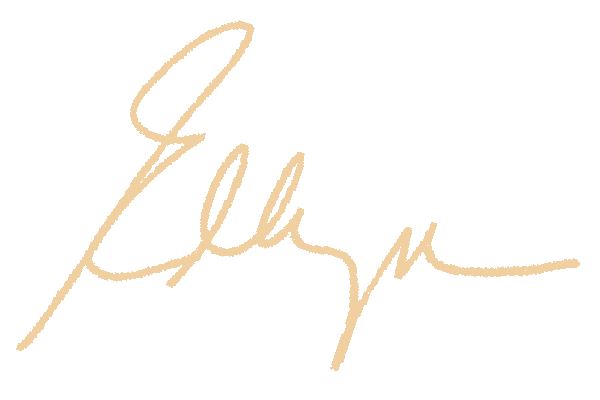 Ellyn Bogdanoff
District 91
Florida House of Representatives

FYI

- To keep abreast of Representative Bogdanoff's progress in Tallahassee, email her at

[email protected]

or

[email protected]

OR call (954) 762-3757 to reach her locally (1421 South Andrews Avenue, Fort Lauderdale, FL 33316) or call her in Tallahassee at (850) 488-0635.



---
Tallahassee Hosts Foreclosure Relief





Lawmakers Confront Banking Juggernaut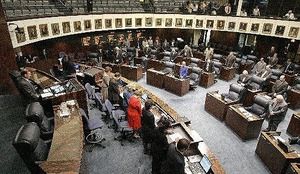 February 27, 2010 - During 2009, the agenda of nearly every association board meeting along the Galt Mile was footnoted with the current and future impact of foreclosures on association finances. This year, Tallahassee will host another round of attempts to somehow engage banks in paying their fair share of maintenance costs for units in various stages of foreclosure lock-down. Months before the legislative blender was scheduled to begin churning out work product (Tuesday, March 2nd), lawmakers had already filed a battalion of bills that cajole - threaten - incentivize banks to desist exploiting a functional loophole in the state law that regulates their financial obligations. By freezing the foreclosure process nanoseconds prior to assuming title, banks avoid triggering the assessments and dues that ordinarily accompany unit ownership.
When last year's legislative efforts to clarify the banks' statutory obligations were ghosted by the State's most powerful lobby, cash-strapped associations turned to the courts for relief. All they needed was a ruling confirming that the banks' dilatory foreclosure strategy ran counter to the intent of state law and knowingly damaged thousands of associations and hundreds of thousands of unit owners. After several failed attempts, they got their ruling.

JUDGE SCOTT
J. SILVERMAN

After tolerating a year of delays by the U.S. Bank National Association in a foreclosure case (U.S. Bank National Association as Trustee for the Benefit of Harborview 2005-10 Trust Fund vs. Danny Tadmore, deceased, etc. et al.), a condominium association filed a motion to compel the lender to move forward within a certain time frame or pay assessments (maintenance fees) on the unit. Judge Scott J. Silverman of the Eleventh Judicial Circuit of Florida for Miami-Dade granted the Association's motion, ordering the bank to diligently proceed within thirty (30) days or start paying the $939.56 monthly maintenance fee.
On December 2, 2009, the Third District Court of Appeal for Miami-Dade rejected the idea that equity and fairness are adequate reasons for requiring lenders to pay association fees while a foreclosure case is still pending against the unit owner. In a monument to dogma, the appellate Court made the cynical observation that "in its quest to do equity, a court cannot trammel the legal rights of the parties." In a parting shot that confirmed their sympathies with the banking industry, the court characterized the damages suffered during the association's year-long fiscal victimization as unworthy of "extraordinary relief."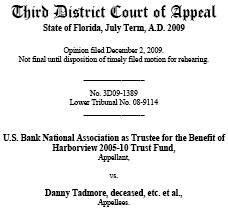 The problem isn't complicated. The banks are still holding the trump card they've used since 2007 to squelch any legislation that threatens their bottom line. After all, they only received $700 billion in taxpayer dollars as compensation for precipitating a worldwide recession. If history repeats itself, at some point, the banks will whisper the magic words to the legislative leadership "Any increased costs must be recaptured in new mortgages," after which a banking industry spokesperson will cynically announce, "The House (or Senate) realized that the bills will hurt associations. They opted to kill the legislation in order to protect struggling homeowners." The bills will quietly disappear as hundreds of thousands of association members reach for the Mylanta... again.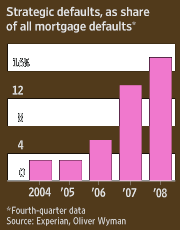 Responding to constituent pressure to "DO SOMETHING," lawmakers have pulled the tires from last year's failed bills and are bravely pushing this year's retreads uphill. If they can find a strategy that somehow rewards cooperating banks, their juggernaut Tallahassee lobby might lift the industry's foot from the legislature's neck long enough for one of these bills to squeak through. During the past year, the banking industry was forced to confront some of the unintended consequences of their procrastination policy. Since the 2009 legislative session, the industry has seemingly acknowledged that stonewalling associations verging on insolvency leads to more foreclosures, further bloating property portfolios already awash in red ink. They've also noticed that when units are frozen in foreclosure stasis, their non-paying occupants often reduce them to pig sties - creating an additional expense when the bank ultimately tries to move the unit.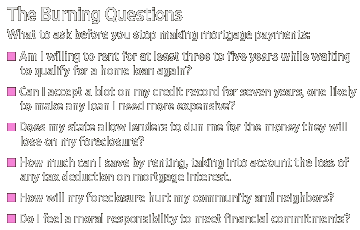 Among the most significant motivations for lenders to tolerate a negotiated legislative compromise is the proliferation of "strategic defaults." When the housing collapse left 10.7 million families owing more than their homes were worth, homeowners became economically disposed to walk away from their mortgage debt – despite government campaigns exhorting the moral inequities and social stigmas of default. Having spent 32 years playing option tegwar (the endless game without any rules) for Goldman Sachs, former Treasury Secretary Henry M. Paulson Jr. cynically declared "Any homeowner who can afford his mortgage payment but chooses to walk away from an underwater property is simply a speculator — and one who is not honoring his obligation." After watching banks spend truckloads of the $700 billion in TARP debt purchase tax dollars on campaign contributions, improved executive compensation and mezzanine financing for new derivative products, few homeowners feel morally compelled to spend 30 years remunerating the same banks whose lending policies devalued their properties by half. These new revelations plus a few close shaves in the courthouse may open the banks to softening their previously immutable foreclosure policy.

Additional evidence of a "change of heart" is exemplified by a recent proposal from the 400-member-strong Florida Bankers Association for legislation enabling non-judicial foreclosures, a roughly 3-months to one year process performed without judicial participation. With nearly 400,000 foreclosures filed in 2009 and the Courts pushing mediation, Tallahassee's 600 pound gorilla will try to enact regulations that allow banks to pursue any evicted homeowners for unpaid mortgage debt unless the repossessed premises is left in good condition.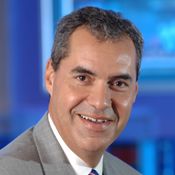 FLORIDA BANKERS ASSOCIATION
PRESIDENT ALEX SANCHEZ

President Alex Sanchez of the Bankers Association first framed the lobby's motivation as public spirited altruism, a desire to help neighbors irritated by poorly maintained or abandoned homes next door; cash strapped condominium associations pursuing dues from properties frozen in foreclosure; cities grappling with urban blight; and courthouse queues extending around the block. After the industry spin, Sanchez admitted "These cases are stuck in legal limbo because banks don't want to push foreclosures. I've seen cases where nothing is done. The lenders don't want these homes back. They know they have to pay assessments once they take them back." Since the law would only apply to foreclosures after July 1st, it wouldn't help dispense with the 800,000-case backlog.

Not surprisingly, Sanchez neglected to mention that the Act, as currently drafted, will allow the banks to terminate (and later restart) the non-judicial foreclosure process at any point, without penalty, enabling the lender to effectively fill the shoes of the Judge with respect to the critically important timetable. The Florida Supreme Court's newly endorsed mandatory mediation for lenders and homeowners would effectively be replaced by an informal "meeting" with the lender. If the provided pow-wow disappoints the homeowner, the Act imposes a filing fee (up to $1900) upon foreclosed owners who choose to appeal the non-judicial foreclosure sale and seek judicial review within the court system. Of greatest concern is its elimination of current due process constitutional protections. It needs work.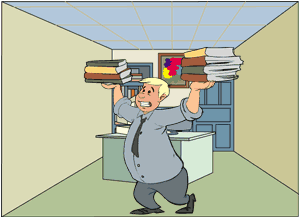 What do the banks harvest from recruiting legislators to file their "Florida Consumer Protection and Homeowner Credit Rehabilitation Act"? While properties are frozen in court, they generate nothing for the banks. More importantly, each foreclosure can cost lenders about $30,000 in legal fees. If a low cost alternative were available last year, the industry could have realized up to $24 billion in black ink. Since Florida is known for supporting homeowner rights, industry arrogance has fueled serious anti-bank sentiments and most key legislators and the Governor are hunting for votes, the banks will have to make substantial compromises before any "candidate" will risk supporting "pro bank" legislation.
As expected, many of the early bills that impact association foreclosures were filed by representatives from areas earmarked by large association constituencies (25,000 condo, co-op and homeowner associations - almost 2 million owners). The lineup of these bills is as follows:
REP. KEVIN C. AMBLER

House Bill 115: Filed by Tampa Statehouse Representative Kevin C. Ambler, this proposal states that if a unit in foreclosure is occupied by a tenant, the association may demand direct receipt of the rent and apply it toward any delinquent assessments, with a right of eviction for non-compliance. HB 115 would also allow the condominium association to suspend certain common element use rights for nonpayment, exempting basic utility services. While delinquent, unit owners could also be disenfranchised. The bill portends similar provisions for Chapters 718 (the Condominium Act) and 720 (the Homeowner Association Act). Like several other bills filed this year, it contains a section entitled "Distressed Condominium Relief Act," which seeks to stabilize the condominium market by affording protection to bulk sale facilitators. A committee substitute was voted favorably in the Civil Justice & Courts Policy Committee on January 26th.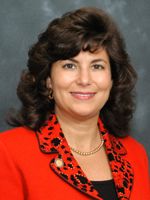 SENATOR PAULA DOCKERY

Senate Bill 398: A bill similar to HB 115 in the Senate was filed by Lakeland Senator Paula Dockery. Senate Bill 398 also states that during the pendency of a foreclosure action, if the unit is occupied by a tenant, the association may demand that the tenants pay rent directly to the association, with a right of eviction for non-compliance. It also contains the "Distressed Condominium Relief Act."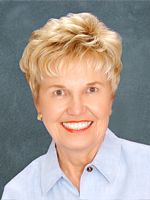 SENATOR EVELYN J. LYNN

Senate Bill 164: Filed by Daytona Beach Senator Evelyn J. Lynn, SB 164 requires that if a foreclosure is not completed within six months of filing the foreclosure lawsuit, the mortgagee must pay the "statutory cap" (six months of past due assessments or one percent of the original mortgage debt, whichever is less) during the pendency of the lawsuit. This proposal would apply to condominiums only.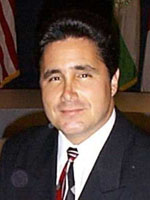 REP. JULIO ROBAINA

House Bill 329: An 8 page bill by Miami Representative Julio Robaina, this proposal would allow the collection of rents directly from tenants occupying delinquent units. For delinquencies that exceed 90 days, the association would be allowed to suspend an owner's or tenant's right to occupy the unit, virtually all common element use rights (except for egress) and all voting rights. This Bill is unusual in that it virtually deletes the statutory cap and requires a foreclosing lender to pay all unpaid assessments. Since there is no way in hell that the banks will quietly accede to the bill's demands, although they are certainly equitable (any other unit owner would have to pay these assessments), it will likely endure multiple substitutions and/or amendments prior to proceeding. Otherwise it's DOA.

Actually, discussing the details of Robaina's bills has historically been a futile endeavor until the last week of the session. Representative Robaina has learned to strategically deploy "strike-all" amendments when his bills come under serious scrutiny. By suddenly replacing the entire bill with virtually unvetted text, he avoids the public antipathy that his attempts to enact hyper-regulations typically engender. On February 2nd and March 1st, when the House Civil Justice and Courts Policy Committee considered his House Bill 329, he predictably withdrew the bill. It was twice characterized on the bill's Statehouse website page as "Temporarily Deferred".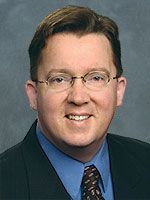 SENATOR CHARLIE JUSTICE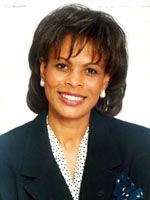 REP. YOLLY ROBERSON

House Bill 337/Senate Bill 968: Miami Representative Yolly Roberson and St. Petersburg Senator Charlie Justice - both Democrats - filed identical bills in the House and Senate stating that if owners are delinquent with paying assessments, they cannot be restricted from running for office, holding office, serving on committees, leasing units, or using the common areas prior to 20 days from being notified about their delinquency. If the delinquent unit owner objects, the objection must be resolved before the restrictions can be imposed. Since it doesn't explain what being "resolved" means - it would become impossible to impose ANY restrictions on delinquent unit owners. These bills - and possibly the legislators - are seriously out to lunch!

House Bill 419/Senate Bill 864: Representatives Julio Robaina and Senator Rudy Garcia have done it again. This tandem spent five years churning out association bills based on anecdotal input from a small group of disgruntled condo owners that admittedly resent self-governance unless they are calling the shots. Not surprisingly, Robaina's bills were monuments to contradiction. Each bill was earmarked by ham-handed attempts to replace the wishes of the association's homeowners with one-size-fits-all regulations formulated in Tallahassee.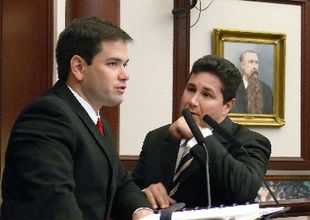 FORMER SPEAKER MARCO RUBIO & JULIO ROBAINA IN 2008

When condo owners from all parts of Florida read the text of what he intermittently characterized as "The Peoples' Bills," the legislation crashed and burned. This happened repeatedly until former House Speaker Marco Rubio repaid a debt to Robaina, a fellow Representative from Miami, by allowing his 2008 House Bill 995 to serve as the session's omnibus vehicle for association legislation. Even so, Majority Whip Ellyn Bogdanoff had to excise or modify dozens of expensive, poorly drafted and unworkable provisions when the bill's supporters failed to provide justification for depriving homeowners of their right to productively govern themselves. Unfortunately, some of his counterproductive ideology slipped through the cracks. We have Robaina to thank for making every association in the state spend about $500 to $2000 annually on a vote to reconfirm their preference to stagger terms for Board Members. A provision in his 2006 bill would have required associations to build special parking for the handicapped that COULD NOT BE USED by disabled persons living in the association and his 2007 bill would have eliminated association rights to negotiate bulk television contracts other than for local broadcast channels, trebling monthly costs.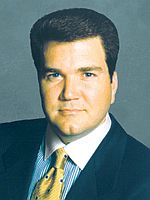 SENATOR RUDY GARCIA

Parts of his new 175-page bill offer sensible resolutions to serious problems. The rest is filled with unbridled attempts to usurp decision making from homeowners while saddling them with insupportable expenses. As to foreclosures, these Bills duplicate others regarding the right to demand payment of rents directly from tenants. HB 419 also states that an association's claim of lien can include the cost of collection efforts by management companies or licensed managers.

As previously mentioned, due to Robaina's predilection to repeatedly revise his offerings throughout the session, discussing the details of Robaina's bills is non-productive until the session winds down. The impact of the legislation can only be ascertained after Representative Robaina completes "amending" the bill. However, it is critical to follow the House and Senate bills during the session to insure that the most egregious provisions are adequately modified.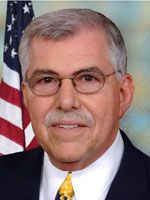 REP. FRANKLIN SANDS

Senate Bill 780: Another bill by Senator Evelyn J. Lynn, SB 780 would require a financial institution that institutes a foreclosure proceeding or has one pending to "timely pay all fees associated with or owed by that property, including, but not limited to, homeowners' association fees, maintenance fees, and property taxes." The fees would accrue from foreclosure initiation through finalization, and the action would be applied retroactively. The bill is mirrored in the House by Representative Franklin Sands' House Bill 987.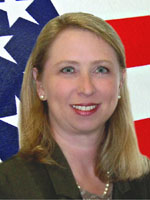 REP. KELLY SKIDMORE

House Bill 959: On February 8th, Boca Raton Statehouse Representative Kelly Skidmore filed HB 959 to make banks assume ownership responsibilities incremental to those currently enacted. For the time prior to issuance of the title at the foreclosure proceeding, lender responsibility for unpaid condominium association assessments would increase from the current six months to twelve months. In addition to the amounts owed for past due assessments, this bill would require lenders who begin foreclosure proceedings against a condominium unit or homeowner association lot to pay to maintain and preserve the property throughout the course of the foreclosure proceedings. If the lender fails to timely preserve and maintain the unit or lot, the association would have the right to charge for those costs. It would additionally require the lender to pay for any special assessment that the association may charge during the foreclosure proceedings for damage to the roof and structural components of the building as well as the mechanical, electrical, and plumbing elements serving the building caused by windstorm, fire, or other casualty. The bill allows a condominium association or homeowners association to prohibit unit owners from using common area facilities if they are delinquent in the payment of association fees by more than 90 days. Incidentally, HB 959 extends the dreaded sprinkler retrofit deadline for high rise associations from 2014 to 2019.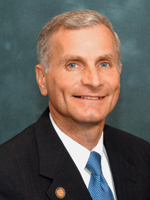 SENATOR MIKE FASANO

Senate Bill 1196: Introduced by New Port Richey Senator Mike Fasano, SB 1196 is provisionally similar to several of the others already mentioned. It includes the right to collect management company charges as part of the association's lien, permit interception of rents for tenanted delinquent units, and permit suspension of common element use rights and voting rights for defaulted unit owners. It also houses the "Distressed Condominium Relief Act," which enables bulk purchasing as a market stabilization tactic. This proposal is applicable to both condominiums and homeowners' associations.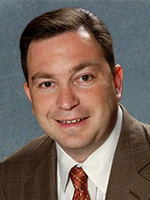 SENATOR JEREMY RING

Senate Bill 1270: By Broward Senator Jeremy Ring, this bill will allow a condominium association to suspend the common area use rights of owners who are more than 90 days delinquent. Although it doesn't relate to foreclosures, SB 1270 also provides that a condominium with 1½ hour or higher fire-rated walls that is not a high-rise building (defined as 75 feet above grade or higher) need NOT retrofit the inside of units with fire alarm systems or smoke detection systems. This was one of the provisions that were tossed with the bathwater when the Governor vetoed Senate Bill 714 last year.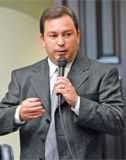 SENATOR JEREMY RING

Senate Bill 1272: Another of Senator Ring's offerings, this proposal would double the condominium "statutory cap" from six months of past due assessments/one percent of original mortgage debt (whichever is less) to twelve months past due assessments/one percent of original mortgage debt (whichever is less). This bill further provides that, along with the "statutory cap", if a first mortgagee institutes a foreclosure action, the mortgagee is incrementally liable for any special assessments levied against a unit during the pendency of such action for damage to the condominium property.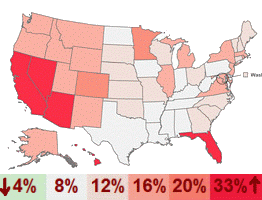 STATE FORECLOSURE RATES

Many of these bills reflect how foreclosure impacts on the family budget changed homeowner attitudes in 2009. When unit owners first hear about neighbors that couldn't pay their assessments, their initial reaction is to exercise tolerance, empathetically acknowledging that "There, but for the Grace of God…" As they realize that they are actually paying their unfortunate neighbors' obligations, they begin to distinguish between subsidizing those neighbors' living expenses and paying for their recreational appetites. While initially conflicted about their delinquent neighbors' prospective dispossession, many association members that pay their assessments begin to resent subsidizing their use of the game room, the barbecue area, even the swimming pool.

While most association documents contractually intimate a "good standing" requirement in exchange for a unit owner's association rights, they do a notoriously poor job of detailing that relationship. Almost half the bills addressing foreclosure fallout are infused with provisions that tie non-payment by unit owners to a loss of their common area use rights, disenfranchisement or worse. Evidently, watching delinquent neighbors collect rent from tenants who throw lavish pool parties has served to tax the tolerance of many unit owners and precipitated the provisions empowering associations to intercept those rental payments and credit them towards the delinquent account.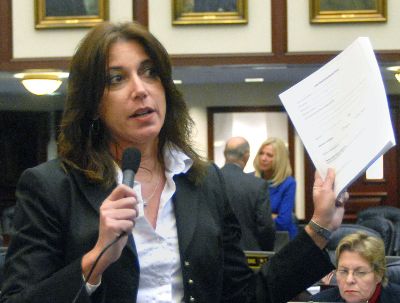 REP. ELLYN BOGDANOFF FILES HB 561

While House Bill 561 by Representative Ellyn Bogdanoff (mirrored in the Senate by Senator Jeremy Ring's Senate Bill 1222) contains only the "Distressed Condominium Relief Act" as a foreclosure palliative, it houses a score of other regulations that seriously impact every Galt Mile association – including the sprinkler retrofit opt-out provision for high-rise association buildings. Executive Director Donna Berger of the Community Advocacy Network (CAN) helped launch many of the pro-association bills filed by concerned lawmakers. An association attorney and activist with a history of dedicated advocacy for association and homeowner rights, she summarized how HB 561 was amended while undergoing scrutiny by the House Civil Justice & Courts Policy Committee. Her report included the following: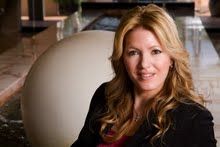 DONNA BERGER ESQ

"On February 2nd, the bill was amended with language clarifying the sprinkler retrofit provisions and passed the Civil Justice & Courts Policy Committee with one 'no' vote cast by Representative Fetterman. Fetterman's unfavorable vote expressed his opposition to the language which removes an association's right to purchase or 'force place' H0-6 individual insurance policies. Representative Bogdanoff agreed to include language at the bill's next committee stop [Insurance, Business & Financial Affairs Policy Committee] that would push back the retrofitting of elevators for Phase Two Firefighters Service. [Responding to input from the Civil Justice & Courts Policy Committee,] the amendments to HB 561 provide as follows:

The inclusion of cooperatives in the bill addresses concerns expressed by the 4-association Coral Ridge Towers complex, Edgewater Arms and Caribé, six Galt Mile associations organized as cooperatives whose members are among the earliest neighborhood residents. The bill's original text – providing that a petition by 25% of the association's voting interests was required to trigger an opt-out vote by the full membership – has been modified.

Following a 14-day written notice to each unit owner about a meeting called to vote against retrofitting the building with sprinklers, the association can opt-out by the affirmative vote of two-thirds of the voting interests. If voted favorably, to insure that an association's decision to opt-out of the expensive retrofit reflects the members' wishes in perpetuity, a petition by 10% of the voting interests would trigger another vote by the full membership to install sprinklers throughout the building and assess the unit owners for the attendant expense. Any decision voted by the full membership would be binding for three years, after which the unit owners could petition for another vote.

Its Time to Act!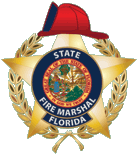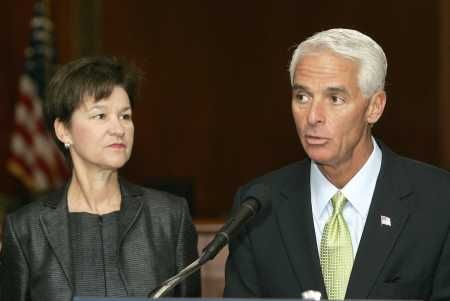 CFO ALEX SINK AND GOV CHARLIE CRIST

After receiving assurances from the Governor's top staffers that he would support the corrective retrofit bill, Governor Crist told a media interviewer that he might veto the legislation. Charlie Crist has cultivated a reputation for flip-flopping when confronted by political controversy. His Senate race handlers are weighing the benefits of recapturing the 2 million voters alienated when he vetoed SB 714 last year against the deep pockets of the Sprinkler Associations – with whom Florida CFO Alex Sink (the State Fire Marshal and Gubernatorial aspirant) is curiously aligned. If the Governor is convinced that enough association members oppose the huge retrofit assessment, he will support Bogdanoff's House Bill 561. If he believes the Sprinkler Association spin that you don't really care, you'd better start saving up for a crushing $multi-million budget burner.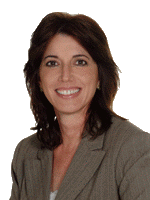 REPRESENTATIVE
ELLYN BOGDANOFF

Representative Bogdanoff spelled out the Bottom Line... we must ALL contact the Governor and ask that he support HB 561. Volume is the key to success. Through the Community Advocacy Network (CAN), the Galt Mile Community Association has allied with thousands of associations from across Florida in a campaign to notify the Governor that the decision to retrofit should be returned to the homeowners that must pay for and live with that decision. Whether or not you will have to pony up $8000 to $18,000 to subsidize a big-time payday for the Sprinkler Associations is in your hands. Send an email, letter or fax – or make a telephone call to the Governor and request his support for the retrofit relief in HB 561. After all... it's your money!

The Governor's decision to base his actions on their prospective electoral benefit aren't unusual for an ambitious politician. As the relationships and events surrounding this issue come to light, they will be revealed upon confirmation. More to come...
Governor Charlie Crist
The Capitol
Phone: (850) 488-7146
400 South Monroe Street
Fax: (850) 487-0801
Tallahassee, Florida 32399
Email:

[email protected]
Also, please click the Email addresses of those with whom the Governor will consult:
To send one email and reach all four public officials, Click Here.

---
Third Time's the Charm





Retrofit Resolution Revived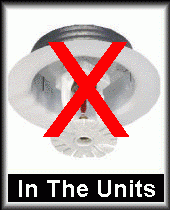 February 7, 2010 - Since 2002, when Florida association members hear the word "sprinklers", they either wince or cringe. Condo and Co-op owners have spent the past eight years nervously awaiting notice about some mysterious assessment that could deep-fry the household budget. Recently, some Galt Mile Associations expressed shock and dismay upon receiving a disconcerting letter from the local Fire Marshal – reminding them that they will be tagged for a boatload of money by 2014. For those of you who have moved here since 2002 and/or take pride in ignoring the legislative antics annually cooked up in Tallahassee for you and your neighbors, there's some good news. (This may also provide a modicum of relief to nervous Board members cogitating how to break the mysterious letter's bad news to residents.) First – some history.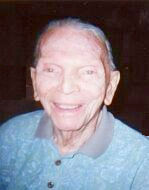 PLAZA SOUTH'S JIM GILL

Eight years ago, former GMCA President Robert Rozema received a call from the Florida Fire Sprinkler Association asking if a Florida Fire Marshal could address the neighborhood association. Intrigued, Rozema placed the mysterious guest on the Presidents Council agenda. At the meeting, the uniformed spokesperson thanked the membership for supporting some legislation about fire sprinklers and started to describe how they should explain some huge assessment to their various Boards. When Jack Freidman of the Commodore announced, "This is the first time I am hearing about this," perplexed association members concurred and Galt Ocean Club's Pio Ieraci asked the guest speaker to explain what he was talking about. The spokesperson cheerfully reported that fire sprinkler legislation had successfully slipped through the Florida Legislature and was now State Law. After hearing how "a 'huge insurance savings' would offset the cost of a building-wide sprinkler system in 45 to 50 years," the late Jim Gill of Plaza South asked the speaker "Who paid you to appear at our meeting." He responded "I work for The Florida Fire Sprinkler Association and they told me that all of you wanted to install their sprinkler systems."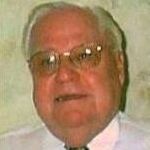 FORMER GMCA PRES.
ROBERT ROZEMA

Rozema jumped in, "We've never even heard of this legislation, much less support it; exactly why are you here?" The "guest speaker" answered, "The Sprinkler Association is sending representatives to civic and neighborhood associations throughout the state to inform their members about the new law and help them sell the idea to unit owners living in their buildings. It doesn't matter whether or not anyone supports the sprinkler retrofit, its State law and you have no choice." That night, the GMCA unanimously voted to oppose this unfunded mandate. The following summarizes what happened then… and what's happening now.

The Opening Bell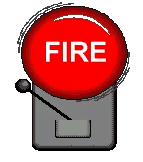 In 2002, the Florida Legislature quietly passed a bill requiring every Florida Association housed in a structure 75 feet above grade to install an approved, automatic sprinkler system throughout the structure. Scrutiny of the new law revealed it to be a $multi-billion payday for certain vested interests instead of effective fire protection. Drafted by the American Fire Sprinkler Association and the National Fire Sprinkler Association with input from the Plumbers and Pipefitters Union, glaringly absent from this "midnight legislation" were any studies or research clarifying its impact on common interest associations and their unit owners.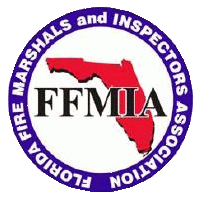 To infuse a bill designed by industry trade groups with credibility, certain representatives from the Florida Fire Marshals and Inspectors Association (FFMIA) called on legislators to "pass this bill as a testament to our heroic firefighters." Instead of presenting authoritative documentation demonstrating that a variety of different fire safety solutions should be tailored to a structure's material composition, size, entry and egress, construction features and existing fire safety elements, the impressively uniformed lobbyists convinced key lawmakers that sprinkler retrofits were a fire safety panacea for every condominium.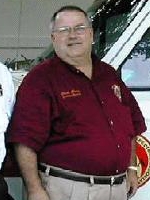 CHUCK AKERS - EXECUTIVE
DIRECTOR - FFMIA & AFSA


The Fire Marshals lobbying the lawmakers weren't solely motivated by public spirit. Many of the uniformed retrofit proponents were financially vested in the outcome of this legislation. Executive Director Chuck Akers of the Florida Fire Marshals and Inspectors Association is also the Executive Director of the American Fire Sprinkler Association, an industry trade group responsible for boosting sprinkler sales. Other Fire Marshals Association officials are also employed by the National Fire Sprinkler Association, another sprinkler trade organization behind the original legislation. FFMIA Past President and lifetime member Steven Randall was also the South Central Regional Manager of the National Fire Sprinkler Association (locally AKA Florida Fire Sprinkler Association) until he retired on July 16, 2009 (after the Governor vetoed the sprinkler retrofit deadline extension). As for FFMIA lifetime member Buddy Dewar, in addition to pulling a salary as the National Fire Sprinkler Association's Director of Regional Operations, he's employed as the Florida Fire Sprinkler Association's Lobbyist and Legislative Liaison.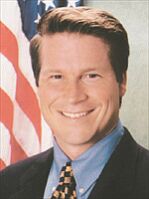 FORMER REPRESENTATIVE
CONNIE MACK IV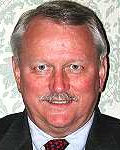 FFMIA's & NFSA's
BUDDY DEWAR

Following a State-wide outcry against the suspect expenditure, the legislation was subsequently modified to allow condo owners to "Opt Out" of retrofitting their units "by the affirmative vote of two-thirds of all voting interests". In 2003, the Galt Mile Community Association contacted District 91 Statehouse Representative Connie Mack IV and sophomore Senator Jeffrey Atwater, requesting legislative relief. The opt-out provision was added to Mack's House Bill 165 and Atwater's Senate Bill 592, co-filed with former Hollywood Senator Steven Geller (currently a candidate for Sue Gunzburger's Broward Commission seat) over the virulent objections of lobbyists for the Plumbers and Pipefitters Union and the Fire Sprinkler Associations. It allowed Associations and their Fire Safety Engineers to tailor a "Minimum Alternative Life Safety System" (AKA "Engineered Life Safety System") instead of the budget busting full sprinkler retrofit. As a concession to the lobbying interests, the corrective legislation required Fire Safety Engineers to add sprinkler retrofits in every unit foyer (entry area to unit) and common area when designing a comprehensive Fire Protection plan for an association.

Gubernatorial Gaffes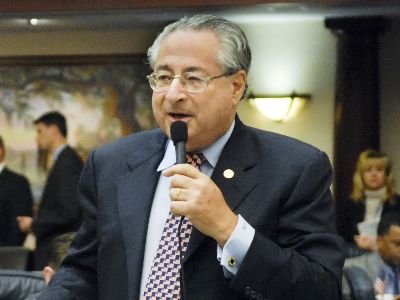 REPRESENTATIVE CARL DOMINO

In 2006, House Bill 391 by Representative Carl Domino aspired to extend the sprinkler retrofit deadline for high rise projects from the currently mandated 2014 to 2025. The extra decade would have afforded unit owners an opportunity to recover from the 2004 and 2005 hurricane repair assessments, mega-deductibles and huge windstorm insurance increases that often required long and/or short term financing. Unit owners in these leveraged associations sought to first amortize their bloated debt service before paying another sizable assessment.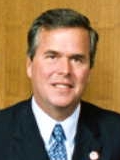 FORMER GOVERNOR JEB
BUSH VETOES HB 391

After successfully surviving comprehensive committee reviews in both legislative bodies, HB 391 was passed out of the House by a vote of 113 Yeas vs. 0 Nays and was passed out of the Senate by a vote of 40 Yeas vs. 0 Nays. Retrofit lobbyists failed to convince lawmakers that investing scarce association resources in limited sprinklers would yield a more productive safety benefit than a comparable investment in hurricane protection. Despite its overwhelming support and having unanimously passed both legislative bodies, lame duck Governor Jeb Bush frustrated condo owners by vetoing the bill, blaming the absence of any official study examining how retrofit costs will impact condominium owners.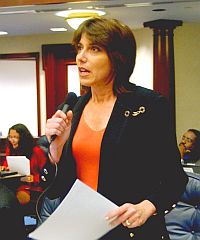 REP. ELLYN BOGDANOFF FILES HB 419

Responding to persistent entreaties by Galt Mile Community Association officials and hundreds of constituents, on January 16, 2009, Statehouse Representative Ellyn Bogdanoff filed House Bill 419. Its sister bill, Senate Bill 714 filed by Senator Dennis Jones, was ultimately substituted for HB 419 as the session wound down. Popularly known as the association "glitch" bill, SB 714 sought to reverse some of the counterproductive and/or expensive regulations that were piggy-backed onto large omnibus association and insurance bills during the frenetic last weeks of the 2008 session (House Bill 601). Filed to correct a host of poorly drafted, contradictory or unworkable regulations, its provisions addressed a wide range of association issues including insurance, board elections, fire sprinklers, fire alarm systems, Timeshare Condominiums and back-up generators for elevators.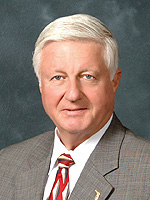 SENATOR DENNIS L. JONES

It primarily targeted inequitable insurance provisions, such as the right of an association to force every unit owner to purchase HO-6 insurance (condominium unit insurance) and name the association as a beneficiary (you file the claim, the association gets the check). It would also have eliminated the right of associations to "force place" such coverage if the unit owner failed to produce an insurance certificate. Another glitch targeted by the bill is the requirement that a unit owner's "hazard insurance" policy include at least $2,000 of "special assessment" coverage – although such a product does not exist! SB 714 would have redrafted the language to "loss assessment" coverage in a "property insurance" policy and clarified that it is excess coverage, curing a defect that allows insurance companies to require a second deductible for property damaged during a covered event.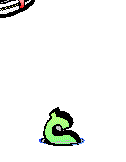 The legislation would have relieved associations of having to insure "improvements and additions" that benefit fewer than all the owners. Since current law fails to define "improvements and additions," this may or may not include balconies, fixed balcony appurtenances, vehicle enclosures such as carports, storage spaces and other building elements whose designations hover between "limited common areas" and "private property". It also changed the statutory standard for the association's insurance coverage from "full insurable value" to "replacement cost".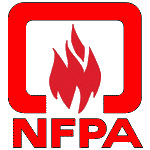 SB 714 additionally would have exempted some single and two-story buildings with an "exterior means of egress corridor" from being forced to install an expensive manual fire alarm system, despite the National Fire Protection Association (Subdivision 31.3.4.1.1, NFPA 101, Life Safety Code) deeming it unnecessary. Along with other fixes, the bill contained the long anticipated postponement of the multi $million fire sprinkler retrofit - similar to the bill vetoed in 2006. Like the earlier legislation, it would have delayed an onerous mandated association assessment from 2014 to 2025.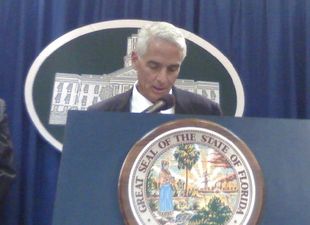 GOVERNOR CRIST ANNOUNCES SB 714 VETO

On April 27th, SB 714 passed a vote in the Senate by 38 Yeas vs. 0 Nays (2 not voting). On April 29th, the bill passed a vote in the House by 114 Yeas vs. 2 Nays (4 not voting). On June 1, 2009, Governor Crist visited déjà vu on millions of Florida association members, vetoing SB 714 despite its overwhelming legislative and public support.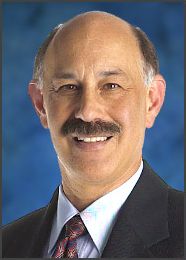 GARY POLIAKOFF

Association Attorney Gary A. Poliakoff of Becker & Poliakoff blasted the veto advice apparently accepted by the Governor. In a letter to Crist, he asked, "With all due respect, exactly who did your advisors assume will be forced to pay the special assessments to retrofit a condominium where 40 percent to 50 percent of the units are in default in payment of their assessments, or in mortgage foreclosure?" How many unit owners will be forced to move if burdened with another $8,000 to $18,000 assessment? Prior to the veto, Representative Ellyn Bogdanoff reminded Governor Crist that "in 30 years, not one injury resulted from an association's failure to perform a sprinkler retrofit."

Upon vetoing the bill, senatorial candidate Crist emulated his predecessor, exclaiming, "I am directing the Department of Business and Professional Regulation (DBPR) to initiate a comprehensive review of actual retrofit costs and the impacts that retrofitting may have on insurance premiums."

The Retrofit Report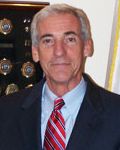 FORMER DBPR CHIEF
CHUCK DRAGO

On September 28, 2009, former DBPR Secretary Chuck Drago (took over on November 30th as Crist's Deputy Chief of Staff) notified Governor Crist that his Department wrapped up their study. The DBPR invited input from Florida's fire service industry, condominium community advocacy organizations, the Office of the State Fire Marshal, the Office of Insurance Regulation, Citizens Property Insurance Company, fire sprinkler installers and representatives of insurance companies. Two participating association advocacy groups were the Community Advocacy Network (CAN) and the Community Association Leadership Lobby (CALL). The Community Advocacy Network (CAN) represents 2500 associations and is headed by Donna Berger, an association attorney with Katzman Garfinkel Rosenbaum. Berger also originally initiated the Community Association Leadership Lobby while employed by Becker Poliakoff - which represents approximately 4,500 condominium associations. When she left for Katzman Garfinkel Rosenbaum and started CAN, Yeline Goin and David G. Muller succeeded Berger as CALL's Co-Directors. Also testifying on behalf of cash-strapped condos and coops was Harry Charles, President Emeritus of the Space Coast Communities Association, an umbrella organization with 269 member associations on central Florida's east coast.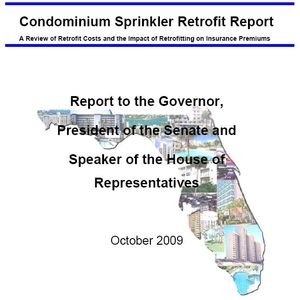 Although statistically crippled by the negligible number of available cost estimates, the diminutive database demonstrated the costs attendant to the two prospective installation options - a full sprinkler retrofit and the partial retrofit (i.e. the "Minimum Alternative Life Safety System" or "Engineered Life Safety System") – varied widely, ranging from $503 per unit to $8633 per unit. While impacted by a structure's layout, material construction, existing standpipe locations, and other structural factors, costs depended primarily on whether the water lines were simply dropped from the ceiling as exemplified by low-income public housing, or effectively hidden to meet the association's aesthetic objectives. Local fire safety engineers confirm that the dropped ceilings, drywalls and other construction variables required for camouflaging the steel, copper or CPVC substantially increases installation costs. It is highly unlikely that Galt Mile associations will tolerate the exposed pipes that earmarked most of the report's estimates.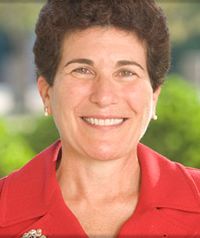 FORMER DEPUTY INSURANCE
COMMISSIONER LISA MILLER

As to the quixotic cost offsets from insurance savings hoped for by the Governor upon ordering the report, when insurance carriers granted reductions for Florida associations fully retrofitted with fire sprinklers, the price impact on their overall policies was insignificant because the discounts applied only to the modest "all other perils" portion of their property and casualty policies, not the expensive windstorm portion. After confirming that the 5% premium discount described by Citizens Insurance earlier in the report is negligible since it applies only to the "all other perils" portion of an insurance policy, former Deputy Insurance Commissioner Lisa Miller added "An ISO (Insurance Services Office - an accredited property and liability risk assessor) considers a building that is partially sprinklered the same as a building without sprinklers, from a rating perspective." As a result, ISO will recommend that partially retrofitted Associations receive no discount and fully sprinklered buildings see a small break on their minor multi-peril costs. Additionally, since heeding the advice of ISO is voluntary – subject to the proprietary policies of individual insurance companies – carriers perceiving a captive clientele will be predisposed to blowing off any reduction.

Since the study provided the Governor with none of the fiscal ammunition promised by the Sprinkler Associations and their political avatars in the Fire Marshals Union, the three recommendations made by the DBPR to supposedly assist financially crippled associations implement the retrofits were either irrelevant or inane. DBPR suggested that associations be reminded of the statutory deadline in annual billing statements (just in case it slipped their minds). Secondly, associations should decide between partial or full sprinkler retrofits depending on their available resources - something short of a revelation. Thirdly, in view of the insurance industry's refusal to confer any rate benefit for installing the less expensive partial sprinkler system, the DBPR suggested that "The Legislature may wish to address the uncertainty of a premium discount when associations opt to install sprinklers in the common areas only." Every scrap of testimony in the report supports that premium discounts for partial installations are hardly "uncertain", they are nonexistent. In essence, the study failed to soften either the fiscal consequences or association animosity resulting from the Governor's veto.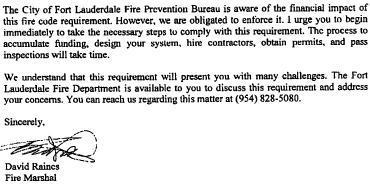 Associations are already receiving the "reminder" notices recommended by DBPR in their Retrofit Report. On December 30, 2009, Playa del Mar received a letter from Fort Lauderdale Fire Marshal David Raines reminding them of the 2014 retrofit deadline. Attempting to empathize with unit owners facing a crushing assessment, Raines confesses awareness of the code's financial impact and laments that he is "obligated to enforce it." Other Galt Mile Associations are in receipt of similar notices. Unfortunately, several members of Galt Mile Boards who failed to debrief their Advisory Board representatives were unaware of the reason for the notice and panicked. Unsettled board members and association officials mistook the notice for an effort to expedite compliance or surmised victimization by a "probably uncorrectable" computer glitch that inequitably singled them out for an immediate assessment.
What Safety Benefit?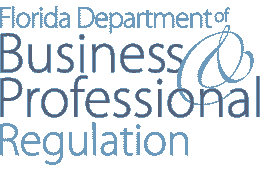 The "Alternative Minimum Life Safety System" as mandated by statute was never intended for extinguishing fires. Its stated objective is to provide a moderately safe egress. It is only one of many layers of fire protection in an engineered fire safety plan. Since effective early detection and containment will save far more lives than the sprinklers placed in unit foyers and certain common areas (as required for an Alternative Minimum Life Safety Plan), they are arguably more important components to any integrated fire safety system. Acknowledging the questionable safety benefit versus the huge costs, the DBPR opined "Under the circumstances, the prospect of adding any additional costs for most associations would be difficult to propose, and perhaps result in a recall of the association's board."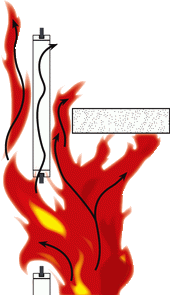 COMPARTMENTATION

The bill was written before several generations of new technology seriously dated many of the mandate's precepts. Many of our buildings are ideally adapted to Compartmentation - fire resistance rated (1, 2 or 3 hours) assemblies, with smoke treatments, that contain the fire to the room of origin until Fire-Rescue arrives. If these "compartments" are sealed against fire/smoke spread with fire/smoke dampers (which restrict air movement in ducts), firestopping penetrations, fire doors and other safety features, they become a far more effective protection protocol - without risking building-wide water damage (which adds to an association's insurance burden).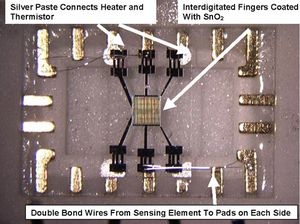 MICROSCALE NANOCRYSTALLINE TIN OXIDE DETECTOR

It also predates various emerging sensor technologies (e.g., computer vision system, distributed fiber optic temperature sensor, and intelligent multiple sensor), signal processing and monitoring technology (e.g., real-time control via Internet) and integrated fire detection systems. By centralizing signal processing on the detector's circuit board, giving each detector its own central processing unit (CPU) and software storage, it can pass information to a central panel when polled or upon sensing a fire. Smart detection and alarm systems based on neural network technology can be integrated into building automation and control systems using a gateway to preserve the integrity of the fire safety system (as required by law).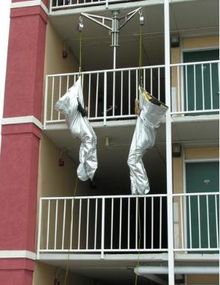 MECHANICAL RATCHET
FIRE ESCAPE DEVISE

The benefits of this newer technology include smoke control (managing variable air volumes via existing HVAC systems), single seat access to building information, easier maintenance, sharing sensor data, obtaining information about the location and status of people during an emergency, two-way voice communications with every unit's occupants and real-time data about their environment and condition. The same data can be made available for any unoccupied areas of the building, allowing firefighters to effectively assess conditions at or en route to any occupant's location.

A mechanical ratchet device that turns every window, balcony or catwalk into a viable escape egress was demonstrated and endorsed several times since 2006 at the Broward County Fire Academy. While the safety features inherent in these improvements are light years ahead of "sprinkler retrofits in unit foyers," they portend no $billion payday for the legislation's commercial supporters.
The Good News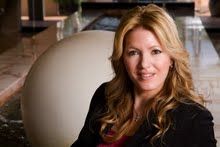 DONNA BERGER ESQ

In December 2009, the Galt Mile Community Association participated in an association conference called to address legislative issues. Attended by Community Advocacy Network Executive Director Donna Berger, representatives from scores of community, civic, condominium and cooperative associations from across Florida and District 91 Statehouse Representative Ellyn Bogdanoff (District 25 Senatorial Candidate), they collectively reviewed an agenda for the current legislative session in Tallahassee.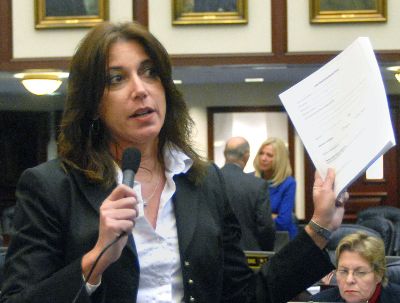 REP. ELLYN BOGDANOFF FILES HB 561

On January 4, 2010, Representative Bogdanoff filed House Bill 561, which not only revives the insurance fixes and other glitch repairs napalmed earlier by the Governor, it improves on the fire sprinkler retrofit resolution proposed in last year's vetoed Senate Bill 714. Bogdanoff's bill states, "In no event shall the local authority having jurisdiction require completion of retrofitting with a sprinkler system or other engineered life safety system before the end of 2019," extending the existing 2014 deadline by five years. Granted - the extension in SB 714 would have pushed the deadline to 2025, another six years out. However, Bogdanoff's bill vests associations with an additional "right" lacking in SB 714, an element that distinguishes the legislation from its failed predecessors.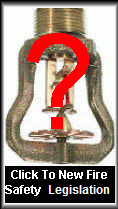 HB 561 also removes the current statutory language, "However, a condominium association may not vote to forego the retrofitting with a fire sprinkler system of common areas in a high-rise building. For purposes of this subsection, the term 'high-rise building' means a building that is greater than 75 feet in height where the building height is measured from the lowest level of fire department access to the floor of the highest occupiable story."

Redacting the provision that prevented high-rise structures from fully opting out of the sprinkler retrofit, it adds "A vote to forego retrofitting may be obtained at a special meeting of the unit owners called by a petition of least 25 percent of the voting interests, once every 3 years. Notice shall be provided as required for any regularly called meeting of the unit owners, and the notice shall state the purpose of the meeting. Electronic transmission may not be used as a method of giving notice of a meeting called in whole or in part for this purpose."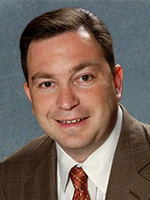 SENATOR JEREMY RING

Bingo! A petition including at least 25% of the high-rise association's voting interests will trigger a special meeting wherein the unit owners can vote to opt out of any sprinkler retrofit. The bill returns the decision to retrofit a home of any height back to the homeowners who must live with and pay for that decision. To insure that the decision to opt out reflects the intentions of unit owners in perpetuity, the vote must be repeated every three years.

On January 14th, Broward Senator Jeremy Ring filed Senate Bill 1222, which mirrors the text of Bogdanoff's bill in the other chamber. On January 20th, the house bill was referred to the Civil Justice & Courts Policy Committee, the Criminal & Civil Justice Policy Council and the Insurance, Business & Financial Affairs Policy Committee for vetting. After amending the bill to include Cooperatives, it was voted favorably by the Civil Justice & Courts Policy Committee on February 2nd. Prior to calendar consideration by the entire House of Representatives, the bill will also undergo review by the other two committees.

What about the Governor's Heavy

Pen?



"Hold on! Last year the Governor vetoed the sprinkler retrofit extension. Why won't he do the same thing to this bill?"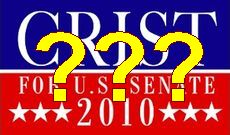 When the Governor opted to placate the Sprinkler Associations and the Fire Marshals, he was laboring under the misconception that his political future was a lock. Since then, Charlie Crist has faced stiffening competition for his dream job in Washington D.C. – from former Statehouse Speaker Marco Rubio and Congressman Kendrick Meek.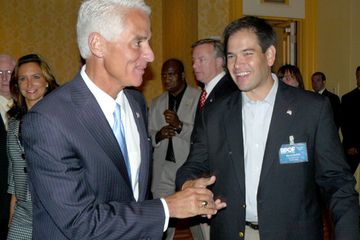 GOV CHARLIE CRIST AND REP MARCO RUBIO

Despite his love affair with the D.C. Republican establishment and an endorsement by the National Republican Senatorial Committee, he started breaking a sweat in October when Marco Rubio raised $1 million in the third fundraising quarter of 2009 and emulsified the Governor's big leads in the Quinnipiac University and Rasmussen polls. After losing 16 straight County Republican Committee polls (including in Pinellas, Crist's home county), the Governor learned that Rubio scored $1.75 million and Democrat Kendrick Meek raised $1.2 million last quarter. Although straw polls are close to meaningless, events have led Crist to the conclusion that he would benefit from an opportunity to recapture much of the support lost when he vetoed SB 714.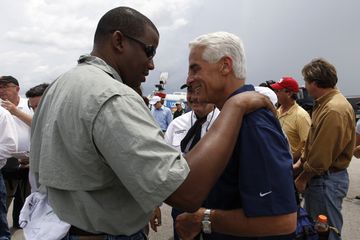 CONGRESSMAN KENDRICK MEEK AND
GOVERNOR CHARLIE CRIST

Since the DBPR report findings proved a barren source of vindication for Governor Crist, his alienation of more than 1.8 million condo and co-op owners yielded no ostensible political benefit. A savvy politician, the Governor is amenable to reconsidering his position.
GOV MULLS

His survival instinct appears to be functionally intact. The Governor is evidently willing to trade off a prospective photo op with a handful of "in uniform" sprinkler lobbyists for the gratitude and good will of 1.8 million cash-strapped albeit voting association members. By endorsing a bill enjoying the overwhelming support of lawmakers and voters alike, Charlie Crist stands to reduce the County straw polls' impact to confetti. Not bad for a day's work since all he has to do is… nothing!

While this is a giant step in the right direction, we have not, as yet, arrived. GMCA and allied common interest associations across the state will have to nurse the legislation through several legislative mine fields. However, challenges such as this have fueled the Galt Mile's reputation as a small neighborhood with a big voice. Of course, we have a secret weapon...each other! More to come...
Double Cross!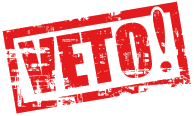 Shortly after indicating support for the relief bill, Governor Crist executed one of his classic "flip-flops", revealing at a media event that he might again veto legislation providing financial relief to association members. The Governor's PR handlers are weighing the impact of his retrofit position on his Senatorial campaign. The Sprinkler Associations have offered campaign finance access to their deep pockets while assuring the Governor that most association members aren't deeply concerned about the $multi-million assessment required to fund a sprinkler retrofit. Conversely, Community Association advocates have admonished that the Governor stands to lose almost 2 million votes by slamming an admittedly unnecessary expense down the throats of high rise association members. Representative Ellyn Bogdanoff explained that unless association members contact the Governor directly with their concerns, Crist will deliver the huge payday to the Sprinkler Associations.

In short, the Governor's political bean counters are tracking feedback from the associations to determine if the damage to his Senatorial aspirations is far-reaching - as stated by Representative Bogdanoff and association advocates - or negligible - as claimed by the Sprinkler Associations. Through advocacy groups such as the Community Advocacy Network (CAN) and the Community Association Leadership Lobby (CALL), thousands of community associations (including the Galt Mile Community Association) across the state have engaged in a campaign to generate a hundred thousand correspondences requesting that the Governor support the relief bills.
The Bottom Line: If YOU ask the Governor to support HB 561, you will avoid the huge assessment. If you leave it to others... you won't. Life is rarely so simple. Take sixty seconds and Click Here to help send this pork project to the Tallahassee bone yard. More to come...
Related Links


---
Judges Jump when Banks Bark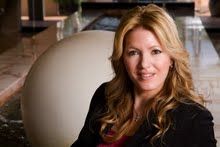 DONNA BERGER ESQ
December 29, 2009 -

On November 30, 2009, association attorney and activist Donna Berger sent an email recounting a November 24th blog she wrote about banking industry in-court maneuvers that have associations frantically trotting a legal hamster wheel. The blog entry speaks to institutionalized tactics promulgated by banks to forestall taking title to foreclosed properties. Among the battery of methodologies deployed by the banking industry are legal motions that are akin to monkey wrenches thrown into the judicial process.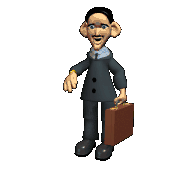 Banks are circumventing association arguments and encumbering foreclosure proceedings with court ordered delays by filing ex parte motions. Usually reserved for urgent matters where requiring notice would subject one party to irreparable harm, ex parte motions are requests for emergency rulings on behalf of or involving only one party to a legal matter and in the absence of and usually without notice to the other party. Occasionally concomitant with divorce or separation petitions, they preclude a parent or partner from skipping town with jointly held assets or the kids while the parties await a turn on the docket.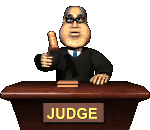 In addition to creatively reconfiguring these preemptive emergency requests to delay foreclosure actions, they use the more traditional tactics of flooding the court with capricious motions to vacate and thwarting scheduled sales by simply not showing up! Donna intimates that these maneuvers would fail were it not for some degree of collaboration by accommodating judges. While it is possible that judges are oblivious to the part they play in exacerbating the burden on every one of the association's unit owners, the regularity with which courts cooperate with these overtly abusive tactics supports that their complicity is "informed".
Recently, the courts leveled a groin kick to strapped associations. In "U.S. Bank National Association as Trustee for the Benefit of Harborview 2005-10 Trust Fund v. Tadmore, 2009 WL 4281301, 34 FLW D2505 (Fla. 3rd DCA 2009)", the Third District Court of Appeal for Miami-Dade rejected the idea that equity and fairness are adequate reasons for requiring lenders to pay association fees while a foreclosure case is still pending against the unit owner.

After tolerating a year of bank delays in a foreclosure case, an association filed a motion to compel the bank to move forward within a certain time frame or pay assessments (maintenance fees) on the unit. Judge Scott J. Silverman of the Eleventh Judicial Circuit of Florida for Miami-Dade granted the Association's motion, ordering the bank to diligently proceed within thirty (30) days or start paying the $939.56 monthly maintenance fee.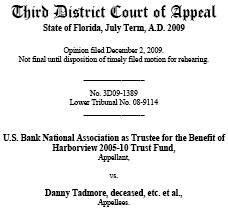 Since banks are bound by statute to assume assessment responsibilities only after acquiring title to a property, the appellate Court characterized the obligation to pay assessments as a sanction and zapped the ruling. In a December 2, 2009 Opinion, the court ragged the association for not exhausting more traditional means available to address delay, such as filing for a Show Cause order. Contending that the association was therefore not entitled to extraordinary relief, the appellate Court reversed the Order and sent the association back to the drawing board. In its opinion, the appellate Court made the cynical observation that "in its quest to do equity, a court cannot trammel the legal rights of the parties."

JUDGE SCOTT
J. SILVERMAN

Of course, a legislative resolution would move the playing field out of the courthouse. Unfortunately, the banking industry was able to leverage its standing as the State's most powerful lobby to curtail every relevant bill filed during the last legislative session.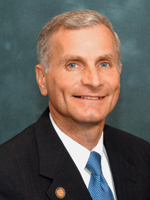 SENATOR MIKE FASANO

During the 2009 regular legislative session, Tallahassee experienced the staggering influence wielded by the banking lobby. By delaying assumption of title, banks forestall assessment obligations to the association for foreclosed units, forcing the other unit owners to pay the bank's share. Although thousands of associations pleaded for legislative relief from the banking industry's dilatory foreclosure strategy, Florida Statehouse and Senate leaders warned lawmakers that any bill threatening banks with additional costs will suffer desiccation on the calendar. Following the announcement, several fast-moving, popular bills were hung out to dry.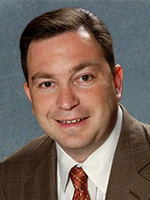 SENATOR JEREMY RING

New Port Richey Republican Senator Mike Fasano filed Senate Bill 880 (SB 880), extending lender liability to the lesser of 12 months of past due fees and special assessments or 20 percent of the mortgage amount if payment to the association is made within 30 days of taking title. The cap would vanish after the 30-day deadline. Senator Jeremy Ring, a Parkland Democrat, filed Senate Bill 998 (SB 998), requiring lenders to take title on investor-owned units within 12 months of filing foreclosure, with no penalty for that year of engineered delay. As the session progressed, at least a dozen other bills providing similar relief options were folded into major filings best positioned for passage.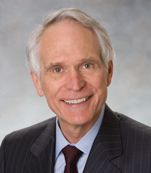 J. THOMAS CARDWELL - FLA
BANKERS ASSN COUNSEL

In a monument to contradiction, after first maintaining that he hadn't seen any evidence of bank delays in taking title, general Counsel J. Thomas Cardwell of the Florida Bankers Association enumerated several reasons for delays that he just claimed were "nonexistent". Cardwell said "Lenders are only trying to help keep homeowners in their properties," asserting that the foreclosure foot-dragging is simply the industry's way of actualizing altruistic foreclosure moratoriums. Wagging the dog, he proceeded to blame homeowners for bogging down the court system by mounting time-consuming defenses.

Contending that the relief bills were squelched to benefit Condominium owners, Cardwell stated "These bills could severely damage the ability to obtain financing on condos, and because of that, would do much more damage to condos and condo associations than they would do good." Mid-way through the session, after the bills had clearly gained sufficient support and momentum for passage, bank lobbyists handed legislative leaders a non-negotiable ultimatum. The industry threatened to hike interest rates on Florida condo loans or stop writing condo mortgages altogether if changes were made to the current law. Overnight – and despite its penalty-free construction – Ring's bill withered. Since lenders refused to risk losses incremental to the collateral devaluation already reddening their books, Fasano's bill was also euthanized.
In essence, after his employers threatened to dismantle the condo market if any expediting legislation were passed, Cardwell had the temerity to plead that lawmakers heed the consequences on behalf of those homebuyers facing a sudden dearth of mortgage financing.
During the post-session, association advocates have been meeting with legislators in preparation for another run at the banks. Since the banking lobby continues to sit atop Mount Ararat in Tallahassee, legislative relief still faces an obstacle fueled by virtually unlimited resources. Nonetheless, Berger's email considers taking action that could provide a modicum relief in the courts. Outlining how the banks have successfully dodged legal redress, her blog entry is as follows: [editor]


What tactics do banks use to stall their foreclosure actions?
I haven't talked to a single person (other than my banker) who doesn't want to either (a) make banks pay more back assessments to community associations in which they hold mortgages or (b) make banks expedite their foreclosure actions.
We are obviously at cross purposes with most banks who have absolutely no incentive whatsoever to take back title to these properties. What happens when the bank takes back title especially to a property that has no equity?
The bank must first pay the statutorily required back assessments (6 months in a condominium association and 12 months in a homeowners' association);

The bank must start paying regular and special assessments on that property like every other owner in the community; and

The bank must incur additional liability as a property owner to maintain, insure and repair that property and market it for sale.
What happens when the bank delays taking title back to the property?
The rest of the owners in the community continue to maintain the value of the bank's collateral by paying to maintain and insure the overall community (fixing the roof, maintaining the landscaping, etc.); and

The property is waiting for them to take back when the market rebounds.
The question then is how are banks managing to stall their foreclosure actions? Some are using the judicial process cleverly by filing ex parte motions. An ex parte motion asks for a court order before the other party (the association) has an opportunity to be heard on the request. An ex parte motion in a child custody hearing where a parent could flee the jurisdiction is one thing but an ex parte motion to set aside the bank's Final Judgment because there is no equity in the unit??
What other tactics are lenders' counsel employing lately? They are moving to vacate the certificate of title, moving to vacate final judgments (discussed above), moving multiple times to reschedule the foreclosure sales or simply not showing up to scheduled sales or canceling the sale date unilaterally by putting these options into their Final Judgments. Of course, there are defenses to these tactics that the association can raise but most don't have the money or energy to fight the banks.
Interestingly, lender's counsel usually must convince the Court that no defendant will be prejudiced by the granting of the ex parte motion being requested. An association not hurt after years of waiting for the bank to foreclose and to have a new owner start paying its fair share of assessments only to be delayed once again by legal maneuvering? It's hard to believe any trier of fact would easily buy that argument.
Posted by
Donna D. Berger, Esq.
7:53 AM on November 24, 2009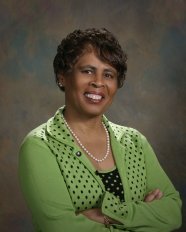 CHIEF JUSTICE PEGGY A. QUINCE

Berger's concluding statement hits the nail on the head. In cases wherein the motion was granted, either the judge overlooked requiring assurances that the action wouldn't unfairly compromise the association's case or the bank attorney blatantly misrepresented the facts. Seeking a resolution to this anathematic abuse of the legal system, she prefaced her email to members of the Community Advocacy Network Advisory Council (a consulting panel of association activists in which the Galt Mile Community Association participates) by stating "Most judges simply are unaware that the banks' ex parte motions are not, in fact, harmless as they are being told. My question to the Council is how do you suggest getting this information in the hands of our judiciary so they become wise to the issues and start scrutinizing these motions and tactics a little closer?" In wrapping up her preface with "Forwarding the blog to the chief judges around the State is one idea. Any others?" – Berger seemingly answers her own question.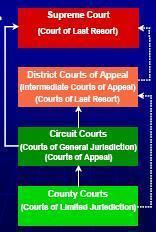 In Florida's State Court structure, the 322 judges in the State's 67 County Courts handle cases involving tort contracts, small claims (up to $5000), real property (from $5000 to $15,000), miscellaneous civil issues, misdemeanors, preliminary hearings, traffic and other violations (except parking, which is handled administratively). Although Certified Questions (writs of certiorari, prohibition, mandamus, quo warranto, habeas corpus, etc.) can go to the Appellate Court, decisions made by the County Court's individual judges are appealed to the Circuit Courts. The 599 judges in the State's 20 Circuit Courts hold jury trials (except in appeals) for torts, contracts, real property in excess of $15,000, miscellaneous civil, mental health, probate/guardianship/estate, civil appeals, domestic relations (family law matters), felonies, criminal appeals and juvenile (dependency and delinquency) cases. Depending on the case, Circuit Court decisions are appealed to the Appellate Court or the State Supreme Court.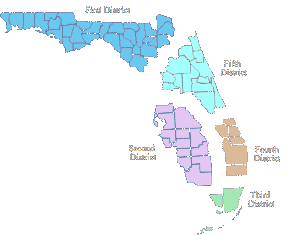 62 judges sit in 3-judge panels on the State's 5 District Courts of Appeal. Headquartered in Tallahassee, Lakeland, Miami, West Palm Beach, and Daytona Beach, the Appellate Courts have mandatory jurisdiction in civil, noncapital criminal, administrative agency, juvenile, original proceeding, interlocutory decision cases as well as discretionary jurisdiction for all of these except for administrative agency cases. Decisions can be appealed to the 7 justices that sit "en banc" in the State's Supreme Court. The State's Court of last resort, The State's Court of last resort, Florida's Supreme Court case types include mandatory jurisdiction in civil, capital criminal, criminal administrative agency, juvenile, disciplinary, advisory opinion cases and discretionary jurisdiction in civil, noncapital criminal, administrative agency, juvenile, disciplinary, advisory opinion, original proceeding, interlocutory decision cases. Their case load includes Constitutional questions, Bond Validations, Public Utility cases, validity of statutes and decisions affecting a class of constitutional/statutory officers.

Although directly alerting the State's Chief Judges will help edify jurists prospectively misinformed that the bank's ex parte motions are harmless, it will also convey that their decisions are being scrutinized by a sizable audience, not just the usual handful of engaged attorneys. Since this problem is largely national in scope, another possible option would be to contact the Conference of Chief Justices (CCJ) with this information. Among their projects is a Best Practices Institute charged with identifying and promoting practices that enhance the effective administration of justice as part of "a broad strategy to improve court performance and better serve the public." To improve public trust and confidence, the CCJ also initiated a Public Trust and Confidence Forum. To help start the ball rolling, contact information for the Chief Justice of the State's Supreme Court and the Chief Judges for the five District Courts of Appeal are listed below.
Go to http://www.flcourts.org/courts/circuit/circuit.shtml for links to all 20 Florida Circuit Courts and http://www.flcourts.org/courts/county/county.shtml for links to Florida's County Courts. [editor]


---
To CITY OF FORT LAUDERDALE PAGE
To FORT LAUDERDALE BUDGET CRISIS PAGE
To BROWARD COUNTY PROPERTY APPRAISER PAGE
To AUTOMATED EXTERNAL DEFIBRILLATOR PAGE