This created an additional dilemma. Since Fire-Rescue personnel were at the forefront of every municipal and county hurricane recovery effort, Fire Marshals are intimately familiar with the damage suffered by the homeowners seeking relief brought by the bill's deadline extension. If successful at defeating the extension, they would force homeowners to neglect critical hurricane recovery and protection in favor of the questionable fire protection afforded by installing sprinklers in unit foyers and certain common areas. On the face of it, this trade-off is absurd. While no sane human being advocates that dangerous firetraps be excluded from complying with the Fire code, the one-size-fits-all nature of the legislation precludes the Fire Marshals from distinguishing between dangerous tinder box structures and Associations fully compliant with all Fire and Safety codes. The danger to life and property from the upcoming hurricane season far outweighs the comparable threat posed by next year's possible fires in unit foyers and hallways of structures with hi-tech detection and alarm, automatic elevator recall, code compliant containment and building-wide communications.
When a customer purchases a qualifying item during the exemption period, then later exchanges the item for the same item, no tax will be due, even if the exchange is made after the exemption period. When a customer uses a store credit during the exemption period on qualified tax-exempt items, the purchase will be exempt from sales tax. When a customer uses a store credit issued during the exemption period and the tax-exempt period has expired, the appropriate sales tax will apply to the full sales price of the newly purchased item.
For prospective low-income homeowners, the down payment, debt service, maintenance costs and tax obligations are all barriers to affordable housing. The Senator described some of the programs developed by the Florida Housing Finance Corporation to provide assistance with one or more of these obstacles. They recently alloted $100 million statewide for first time homebuyers at low 30-year fixed interest rates. Eligible applicants could receive assistance with the down payment and closing costs of up to $25,000 in certain high cost counties. Other programs finance a low rate 30-year mortgage through the sale of both taxable and tax-exempt single family mortgage revenue bonds.
Senator Atwater - 2006 Productivity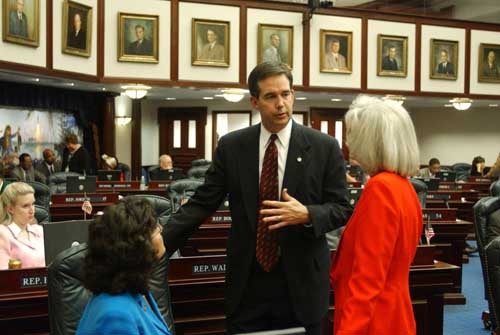 SENATOR ATWATER NETWORKING IN LEGISLATURE
2006 saw Atwater involved with almost every major piece of legislation. Bills that he successfully sponsored include: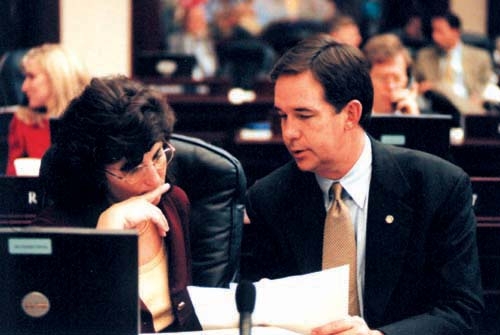 SENATOR ATWATER CONSULTING WITH
LAKELAND SENATOR PAULA DOCKERY
He also co-sponsored a tidal wave of legislation that passed both houses. He co-introduced:
SB 24 (passed as HB 47 - provides the basis for the Hurricane Preparedness Sales Tax Holiday from May 21, 2006 through June 1st),
SB 122 (requires state universities & community colleges to waive tuition for recipients of Purple Hearts or other combat decorations),
SB 132 (passed as HB 1363 - provides for disposition of county property, municipal property & state lands for use in developing affordable housing, creates Community Workforce Housing Innovation Program),
SB 142 (tightens requirements for telecommunication providers seeking to alter rates),
SB 194 (passed as HB 631 - constitutional amendment to provide tax discount on homestead of partially or totally permanently disabled veteran age 65 or older who was Florida resident at time of entering military service),
SB 256 (tightens accountability and oversight for scholarship eligibility),
SB 258 (requires owners & operators of farm labor vehicles to conform such vehicles to certain safety standards),
SB 264 (clarifies Homestead ownership for assessment purposes),
SB 276 (passed as HB 155 - creates "Justin McWilliams 'Justice For Justin' Act"; requires driver of vehicle involved in crash occurring on public or private property that results in injury of person to immediately stop vehicle & remain at scene),
SB 488 (passed as HB 761 – classifies trespassing on property of certified domestic violence center as a third degree felony),
SB 626 (passed as HB 1569 - constitutional amendment to prohibit transfer of private property taken by eminent domain to natural person or private entity),
SB 746 (creates "Katherine's Law"; authorizes State Registrar of Vital Statistics Office of DOH to receive electronically the certificate of death or fetal death which is required to be filed with local registrar and to issue certificate of birth resulting in stillbirth upon request of specified parent),
SB 764 (passed as HB 299 - provides legislative findings re: need for improvements in state's infrastructure in response to hurricane seasons of 2004 & 2005; provides criteria for appropriation to fund construction or renovation of county emergency operations centers & designates alternate state emergency operations centers; provides criteria for appropriation for retrofitting public hurricane evacuation shelters),
SB 888 (creates "Florida Renewable Energy Technologies & Energy Efficiency Act"; creates Renewable Energy Technologies Grants Program; creates Solar Energy System Incentives Program; provides tax exemptions in form of rebate for sale or use of certain equipment, machinery, & other materials for renewable energy technologies; establishes corporate tax credit for certain costs re: renewable energy technologies),
SB 1402 (resolution to recognize February 6, 2006, as "Ronald Reagan Day" in State of Florida),
SB 1840 (passed as HB 353 - constitutional amendment to increase maximum additional homestead exemption for low-income seniors from $25,000 to $50,000),
SB 2290 (amend Medicaid state plan so that its Florida Long-Term Care Partnership Program is in compliance with provisions of Social Security Act; requires long-term care insurance policies to provide incontestability after certain time period),
---
Jeb Pulls the Plug







Pols Bounce Bad Bills - Bush Releases Rizzo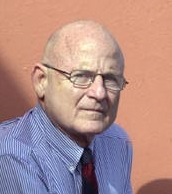 GOV - GOODBYE TO CONDO
OMBUDSMAN VIRGIL RIZZO

June 10, 2006 - Another legislative session has gone the way of all things. The 2006 session opened with the same threats to Associations that were leveled in 2004 and 2005. The same group of Miami legislators carried the water for the same small anti-Association organization that repeatedly demonstrated a burning desire to dismantle the condominium system across the State. They resorted to the same tactics used during the previous two years, claiming that the vast majority of condominium owners abhor being governed by those neighbors they elected to that task. Not surprisingly, they were supported by the same union that is desperately trying to "organize" people's homes. Another attempt to legislate by anecdote again produced a set of harsh regulations designed to either undermine the will of the majority or punish those elected to realize that will. Seemingly, they have a real problem with democracy. How can one trust a system that persistently permits condo owners to naïvely elect those neighbors they think capable of representing their interests?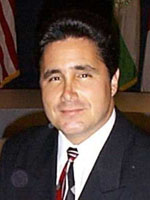 REP JULIO ROBAINA
CONDO KILLERS 1 & 2

In 2004 and 2005, they sought to relieve condo owners of the right to make decisions about their homes. They supported legislation that transferred condominium governance from the owners to a government bureaucracy. The legislation was imbued with provisions that undermined the ability of homeowners to operate their Associations, infringed on their right to participate in governing themselves and mandated a series of contradictory and expensive regulations with little ostensible purpose and significant consequences. They also aspired to create an expensive independent police agency complete with search and seizure powers, primarily to administer punishment against those perceived to have breached their regulations. Their offering was enigmatically marketed as "empowering to condo owners".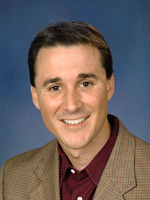 REP RENE GARCIA
CONDO KILLER 3

Upon reading the bills, condo owners across the State flooded Tallahassee with indignant objections to this attack on their rights. Circling the wagons, bill sponsor Julio Robaina exclaimed that "naïve condo owners were misled by their condo board attorneys, who had a serious stake in the outcome." This inspired thousands of additional ordinarily politically passive homeowners to peruse the bill text. Their disappointment at having been "spun" and characterized as "naïve" by bill sponsors and supporters heightened their anger about this unprecedented attempted intrusion of government into their homes. They contacted Statehouse Representatives, State Senators and the Governor to convey their concern. The bills invariably died in committee. A provision in the original legislation that called for the reincarnation of a Condo Ombudsman was surreptitiously inserted at the eleventh hour into legislation facilitating the installation of defibrillators in Condominiums, ultimately achieving enactment. However, instead of a State sponsored prosecutor with a proclivity for punishment as envisioned by the original bill's sponsor, the Ombudsman was created to bring quarreling neighbors together and achieve consensus through education.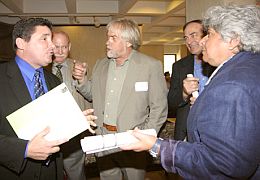 RIVER REACH RESIDENTS REPROACH
REPRESENTATIVE ROBAINA ABOUT RIZZO

Even though the Ombudsman's office duplicated the responsibilities - and the cost - of the Division of Land Sales, Condominiums and Mobile Homes, it was widely hoped that a neutral entity whose focus was to bring people together and treat all parties as equals could be useful as a forum to promote better communication between quarreling homeowners. Unfortunately, the individual appointed by the Governor to that end carried some unproductive baggage. Unbeknownst to Governor Bush, Dr. Virgil Rizzo harbored a chronic inability to coexist with neighbors and, in fact, was actively suing and being sued by his Condominium Association, River Reach. Subsequent to the appointment, almost 2 dozen of Rizzo's neighbors held a press conference characterizing the Governor's selection "as a disruptive individual unfit to lead the state's condo mediation efforts." Neal Ketcher, a retired airline pilot who has lived in River Reach for 33 years, remarked, "It strikes me that someone who has created such disruption, confusion and distrust in his own condominium... should not be allowed to do the same at other condominiums." Given that people occasionally rise to previously unattained heights when confronted by newly assumed responsibilities, condo owners opted to afford Dr. Rizzo the opportunity to demonstrate the moderation and impartiality required by his new position.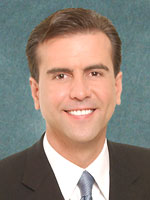 ALEX DIAZ DE LA PORTILLA
Condo Killer Senate Sponsor

In short order, hopeful onlookers were surprised and disappointed by a series of inflammatory comments and contradictory actions revealing Rizzo's dissatisfaction with his role as neutral mediator. They were also confused by his repeated legislative entreaties for unprecedented police powers. After Hurricane Wilma, Association members across the State debated the benefits of creating reserves to address catastrophic emergencies. Instead of weighing in based on which proposal would best address the needs of the homeowner, the Ombudsman took the opportunity to prejudicially stereotype volunteers elected to condo boards as thieves, stating "I'm against reserves, it puts money into coffers that directors can [illegally] get into." Strangely enough, he simultaneously supported the "Condo Killer" bills, which contained provisions that eliminated the right of Association members to waive funding their reserves by the vote of the majority.

From the outset, Rizzo resented the legal administrative oversight the Department of Business and Professional Regulation exercised over his office. Reports he submitted to the Division were critically incomplete. Last August, Rizzo reported that 50% of the 4000 cases he reviewed during April and June alleged mismanagement by condo boards, supporting his conclusion that, "the major problem continues to be the incapability and inability of board members to properly manage the operation of the association, as required by statute, articles of incorporation, declaration, bylaws, and rules and regulations." Upon releasing his conclusions to the media, the Ombudsman admitted that the 4000 cases were actually telephone messages left on his answering machine. He neglected to ascertain whether an offense was committed or if a Board was simply enforcing Association rules, if the calls were repeat complaints or even if the caller was actually a condo owner. Independent review uncovered numerous repeat complaints from a handful of callers. Relevant to the insufficiency of his method, a state-commissioned audit of complaints revealed that 54 unit owners filed 833 'repeat complaints' amounting to 46 percent of the total.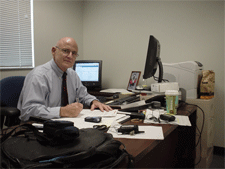 FORMER CONDO OMBUDSMAN VIRGIL RIZZO IN OFFICE

In addition to undermining the department's objective of creating a scientific basis for productive recommendations, Rizzo's superficial, unverified database clouded his motives. Officials expressed concern over whether data was being tailored to support his conclusions instead of basing his statements on actual findings. When asked for reports with verifiable data, he responded by denying the Department's authority and his accountability. Instead, he marginalized the Department's inquiries, calling their procedures "not only confusing, obsolete and impractical, but also ineffective, inefficient, antiquated and in serious need of complete revision." DBPR Office of Communications Director Meg Shannon explained the Department's frustration with the Ombudsman's refusal to cooperate, "Dr. Rizzo consistently demonstrated an unwillingness to work within the system and at times refused to be held accountable to the department and to taxpayers." In an attempt to legally divest himself of department accountability, his legislative recommendations repeatedly aspired to lay the groundwork for a complete role reversal by including, "The division shall process the ombudsman's recommendations and petitions in an expedited manner and defer to his findings." Shannon confirmed, "He's refused to acknowledge our oversight."

AG CHARLIE CRIST - BE
A NEUTRAL RESOURCE

Despite the Ombudsman's statutory responsibility to be fair, balanced and even-handed in the performance of his duties, media reports during the past two years have painted Dr. Rizzo's behavior as laced with evidence of gross prejudice against volunteer board members. Having expressed regret at not being able to "take a baseball bat" to or "to put the handcuffs on" association members he is sworn to help educate, Dr. Rizzo lobbied hard for a huge expansion of both powers and budget. When the Ombudsman asked the Attorney General last August if he could punish and fine those who refused to follow his orders, AG Charlie Crist responded, "The statute specifically states that it is the intent of the Legislature that the ombudsman act as a neutral resource for the rights and responsibilities of unit owners, associations, and board members. While the statutes provide for the ombudsman to make recommendations and assist condominium owners and boards, they do not authorize the ombudsman to issue orders or impose penalties or to initiate legal actions... "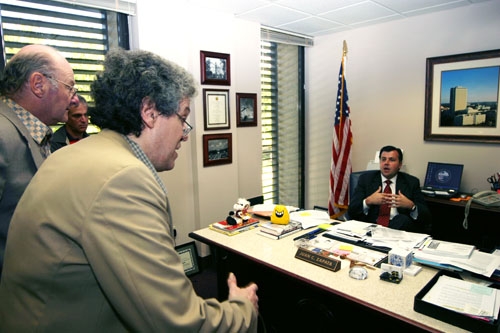 SOUTHPOINT PRESIDENT MARTY GLAZER AND
REGENCY TOWER'S ERIC BERKOWITZ
DISCUSS BILL CONSEQUENCES WITH ZAPATA

Enactment of House Bill 1227, co-sponsored by a Statehouse Representative to whom Rizzo made a campaign contribution – Juan Zapata – would have released Rizzo from any accountability. The 2006 "Condo Killer" bill sought to imbue the Condominium Ombudsman with the authority to operate independently of the Department of Business and Professional Regulation, eliminating the only statutory oversight constraining the Ombudsman's behavior. In addition to relieving the Ombudsman from virtually any answerability, the bill "flipped the script". In diametric opposition to the existing statutory protocol, it required the Department to do his bidding. At the Ombudsman's discretion, bill section 718.5012 mandated that the Department "pursue enforcement action in circuit court on behalf of a class of unit owners, LESSEES or PURCHASERS for declaratory relief, injunctive relief, or restitution against any developer, association officer or member of the Board or its assignees or agents".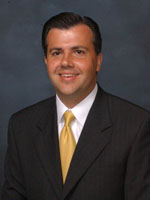 REP JUAN ZAPATA
BILL CO-SPONSOR

This was a novel idea. The peacetime creation of an independent public office empowered to indict, judge and punish. Its target, however, wouldn't be organized crime... or terrorism... or members of a world-wide conspiracy to betray Earth to the Jovian Moons. Instead, the collective might of the State of Florida would be focused on an insidious yet covert scourge, CONDO OWNERS! Not ONLY condo owners... the bill also empowered the Ombudsman to utilize Department resources for prosecuting unit owners on behalf of their tenants or on behalf of prospective unit buyers - house hunters! Even bill co-sponsor Juan Zapata acknowledged that some of its provisions were "unreasonable", painting the bill as "a work in progress".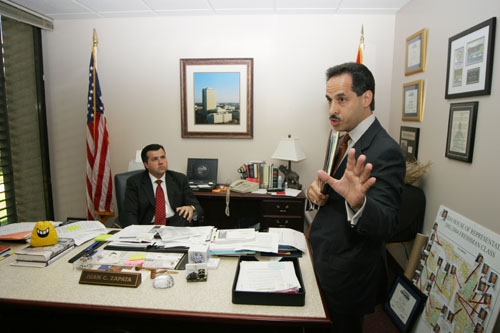 PIO IERACI AGREES TO CRITIQUE ZAPATA BILL

More relevant to Rizzo's ultimate fate was a provision obscured by some of the bill's more egregious regulations. While stipulating that the Department had to pay all of the Ombudsman's expenses and bill section 718.5012 mandated that, "No one may question or interfere with the Ombudsman's appointment of an election monitor," bill section 718.5011(1) provided that "all revenues collected for the office by the department shall be deposited in a separate fund or account from which the department may not use or divert the revenues." While condo owner fees would continue to underwrite the Ombudsman's activities, this provision would create a statutory basis for enabling a self-directed slush fund.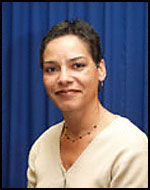 DBPR SECRETARY
SIMONE MARSTILLER

This particular provision held special value to the Ombudsman for another reason. Along with placing all the department's resources at his disposal, this jurisdictional reversal would inoculate his office from having to account for overstepping or abusing its authority. Absent the executive checks and balances, he could appoint questionable election monitors free of concern about the appearance of impropriety.

Following an admittedly rocky start, once the Ombudsman's office was fiscally stabilized, Rizzo prepared to perform some of his mandated responsibilities. Among them was the provision of qualified monitors to oversee voting procedures when called upon by association members suspecting potential election irregularities. At $3000 and higher for a few hours of oversight, this proved to be an extraordinarily lucrative activity. Contrary to administrative rules, Rizzo opened a private bank account to handle funds attendant to the election monitors. As per Department spokesperson Meg Shannon, Rizzo actually warned Department Secretary Simone Marstiller to not "interfere" with his operation.
Apparently, many of the 40 plus associations that received Rizzo's services evidenced no basis for suspicion of illicit activity. By evoking the use of election monitors, a small minority of association members could imply that incumbent Board members were untrustworthy, thereby influencing the election. Whether or not there was a legitimate cause to anticipate election intrigue, every monitored association expected, and was entitled to, qualified, unbiased representatives from the Ombudsman's office. A healthy percentage of the monitored associations claimed that this wasn't the case. Observation of the monitors' behavior while supposedly providing oversight led many association officials to suspect that the monitors were less than qualified. Since these concerns were expressed by associations whose boards were previously authenticated by the Ombudsman's monitors, they couldn't be characterized as complicit in some vengeful agenda by board members trying to protect questionable credentials.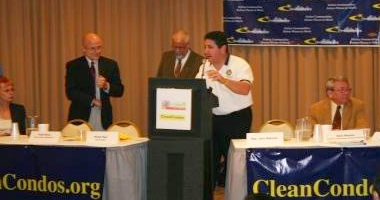 PARTNERS
OMBUDSMAN VIRGIL RIZZO, SEIU LOCAL 11 Deputy Director HIRAM RUIZ
AND STATE REPRESENTATIVE JULIO ROBAINA (AT PODIUM IN SEIU T-Shirt)

The associations demanded that the Ombudsman demonstrate that the monitors were qualified and worthy of the unusually high fees charged for their services. Several association officials have asserted that the monitors' qualifications were limited to having participated with the Ombudsman in an anti-Association organization that supported all of the new powers he sought in the Condo Killer bills. Association officials also suspected that Rizzo's admittedly skewed reports blaming every condo problem on "the inability or incapability of board members", were engineered to support the anti-Association group's political agenda. As the Ombudsman was less than forthcoming, they commenced a legal action to enforce a response. Not surprisingly, the anti-Association organization heavily criticized the complainants for expecting the Ombudsman to confirm his monitors' qualifications, intimating that Rizzo's staff was inadequate to copy his records. This also explains the rationale for the ill-fated Condo Killer provision that, "No one may question or interfere with the Ombudsman's appointment of an election monitor." Had this been enacted, Rizzo would have been able to continue thwarting attempts to enforce disclosure.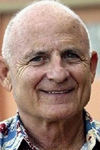 TOO LITTLE, TO LATE

In the past few months, Rizzo's rhetoric had toned down appreciably. During visits to associations wherein the Ombudsman had encountered controversy, he reversed course – calmly enumerating his responsibility to reach out equally to all parties and defuse conflicts with education – a venue he previously characterized as inadequate. This was exemplified in a recent visit to Playa del Mar, a marquis Galt Mile Condominium wherein a minority of residents requested that the Ombudsman monitor their election. When the monitors arrived, concerned association officials requested their credentials, naturally interested in their qualifications to perform this important activity. Instead of allaying their concerns with open disclosure, the lead monitor leveled a series of threats intimating that associations weren't entitled to know if the people that were monitoring their elections were qualified. He also threatened legal retribution for their having dared to make such an inquiry. Two other accompanying monitors displayed a more professional attitude, responding courteously to the legitimate concerns of association officials. They were then permitted to proceed with fulfilling their obligation.

Playa del Mar is managed by the Continental Group, a well known Florida Property Management company. Since Associations utilizing management companies are somewhat protected from attempts to organize their employees, SEIU Local 11 in Miami has waged a campaign to undermine Continental's credibility in contracted Associations. The anti-Association organization, Condo Killer sponsors Julio Robaina, Juan Zapata and Rizzo are also closely affiliated with Local 11, publicly supporting their efforts to penetrate the Condominium market. When Representative Robaina and Rizzo convened a "Town Hall" meeting sponsored by SEIU to elicit testimony from condo owners about their problems, any speaker not belonging to the anti-Association group or in the union was roundly shouted down. Playa officials suspect that Rizzo's interest in their home derives from this relationship.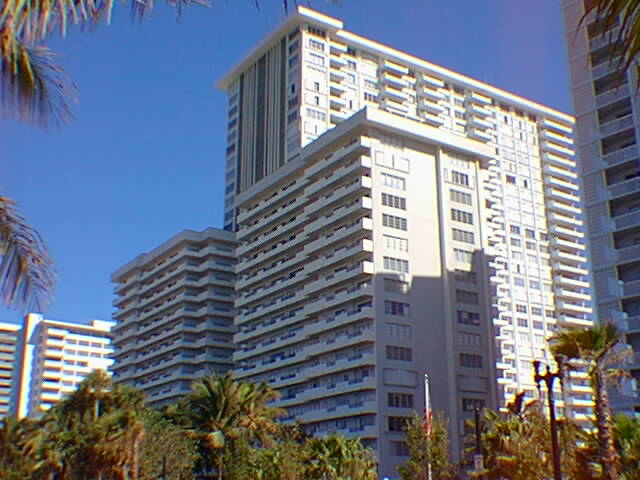 PLAYA DEL MAR CONDOMINIUM

When the 2006 Condo Killer bill died in committee owing to overwhelming opposition and Rizzo could no longer rely on the bill's "no answerability" provision to effectively protect his records from scrutiny, the Ombudsman opted to reach out to associations previously alienated by the behavior of his representatives. Having adopted a non-responsive posture to several requests made by the Galt Mile Community Association to explain how associations might best utilize his services, he surprised Playa del Mar officials by accepting a mysterious last-minute invitation to speak at a meeting organized by a newly elected Playa Board member – ostensibly for other purposes. Given the unusual circumstances surrounding the meeting's convention, veteran Playa Board member Lucille Fannin opted to monitor the event. After expressing appreciation for having been invited to speak at "the notorious Playa del Mar", Rizzo offered a congenial summary of his responsibilities, confirming the Attorney General's description of his office "as a neutral resource for the rights and responsibilities of unit owners, associations, and board members." Far from the bat-wielding official intent on hand-cuffing those perceived as uncooperative, Rizzo conveyed a conciliatory description of his duties and methods more in line with the legislature's original intent. No longer complaining that his lack of police powers rendered him functionally impotent, the new, subdued Rizzo was a friend to all and suddenly satisfied with moderating conflicts using education.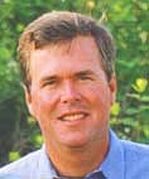 GOVERNOR JEB BUSH

Unfortunately, it was too little, too late. Two years of harsh pronouncements against perceived opponents, exhibitions of rank prejudice, a thinly veiled ongoing relationship with an openly anti-board member organization with ties to a union actively engaging in organizing condominiums and continuous applications for unrestrained punitive power had created a formidable credibility gap. With the Condo Killer bill's failure to make it out of legislative committee, disclosure became imminent. Governor Bush, fully expecting his appointed Ombudsman to cooperate with the parameters of his office as described by the legislature, was placed in an untenable position. Rizzo's refusal to produce records when requested by the Department, his unsupported conclusions based on skewed reports and an unrelenting spate of unprovoked insults were unacceptable. The Ombudsman's dilatory pace in providing proof that his monitors were qualified elicited concern over the reasons for their having been selected and fanned the appearance of a cover-up. To avert a painfully public process in which the State would have to explain an implied complicity with the Ombudsman's cloudy protocol, the Governor notified Rizzo, "This is to advise you that your appointment as ombudsman is rescinded effective June 1, 2006."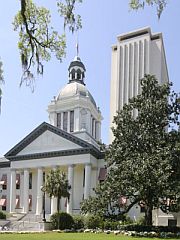 2006 - INSURANCE ASIDE - TALLY
GOOD TO CONDO OWNERS

The simultaneous appointment of Danille Carroll, a 39 year-old Department of Health assistant general counsel, as Rizzo's replacement marks the end of his controversial tenure as Condominium Ombudsman. Graduating in 1988 with a B.S. in criminal justice from Florida International University in Miami and from the University of Texas School of Law in 1992, Ms. Carroll practiced in the private sector in Houston and Miami (The Curtis and Kimball Co.) until 2002 when she went to work for the state Department of Environmental Protection in West Palm Beach. One year later she became an assistant general counsel for the Health Department. Her appointment to the $80,800 a year position was welcomed by the Department of Business and Professional Regulation. DBPR spokesperson Meg Shannon stated, "She is accomplished, experienced and coming from a leadership position in the Department of Health. She is ready to hit the ground running and ready to work cooperatively with the department for the betterment of the millions of Floridians living in condos."

Criticism of the Governor's decision has come primarily from Representative Julio Robaina and those Miami legislators responsible for the annual Condo Killer bills. As expected, the leadership of the anti-Association group in which Dr. Rizzo held membership also protested his dismissal. Presumably, Ms. Carroll is not a member. "We'll keep the South Florida office because there are so many condos down in that area and I'll travel back and forth," affirmed Carroll when asked about her plans for the existing resources. Committed to neutrality, Carroll conveyed her expectation to communicate with representatives reflecting all sides of condo issues, stating, "That's what the Legislature intended, to bring everyone together. I believe they can and I'm the one to do it. The Legislature intended for me to be a neutral person, someone in the middle, someone without a horse in the race."

The appointment of Ms. Carroll will mitigate much of the adversarial atmosphere surrounding the Ombudsman's office. Her mandate is to create a forum that reaches out equally to associations and all unit owners irrespective of whether or not they volunteer service. As anyone that has served as an association volunteer will confirm, settling problems among neighbors is a thankless job. Balancing the legal rights, individual agendas and the potential hardships of friends and neighbors against the law and the Association rules rarely results in a celebration. There are few clear-cut winners and the vast majority of successful outcomes are earmarked by everyone being somewhat disappointed. By definition, it is impossible to perform as a fair and balanced mediator after publicly prejudging an issue or divisively stereotyping a conflict's participants as thieves. Ms. Carroll seems to realize that when trying to achieve consensus among neighbors, communication and education are infinitely more effective than bats and handcuffs!






---
From the Office of Representative Ellyn Bogdanoff







June 2006 Update - After the Session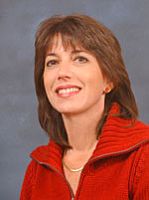 Representative Ellyn Bogdanoff
June 15, 2006 - After the 2006 legislative session, District 91 Statehouse Representative Ellyn Setnor Bogdanoff sent a post session message to constituents participating in her "Legislative Update" email program. Her summary of the session's accomplishments kicks off by describing the session environment as being flush with resources (tax cash). The House and Senate delivered a shot in the arm to education by passing the A++ bill. They booted the opportunity to pass a portability bill, condemning millions of residents wishing to downsize or otherwise move to new digs to remain trapped in their homes. She promised that the legislature will revisit the issue next year. The legislature took preliminary steps to address the State-wide insurance crisis. They made some adjustments to Citizens in the nature of a short-term fix, allocating an additional $250 million to help homeowners upgrade their hurricane protection. Representative Bogdanoff warns that the 2006 legislation will do nothing to stop rising insurance costs. That will require establishing a regulatory environment conducive to attracting insurance carriers back to the state. In that regard, we've a long way do go. Read on: - [editor]
We left Tallahassee on May 5th and the Legislature is no longer in session. Now is the time to reflect on what we accomplished, and I must say we had a very productive year. We passed great legal and education reforms. We addressed affordable housing and took a bold step with respect to encouraging alternative energy sources. We also provided millions for medical research and managed to save some our most precious environmentally sensitive lands.
The budget was flush and we were in a position to give money back to the citizens, while still saving millions for a rainy day – and in a state where hurricanes are becoming regular visitors again, that is a good idea!. Florida now has over $6 billion in reserves, which should make all of us feel very secure. We substantially increased the education budget and Broward alone received an additional 123 million in state dollars.
We are seeing tremendous learning gains because of our educational reforms and I just recently joined the Governor as he signed the A++ bill. This important piece of legislation will bring relevance and rigor to our middle and high schools. High School students will be able to focus on subjects of interest and take courses that have a meaningful impact on their futures, especially for those students who choose not to go to college. Differentiated pay will attract teachers in critical subject areas and in large part because of Broward's parents efforts, the bill created a uniform start date for the school year.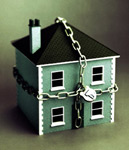 SAVE OUR HOMES
PORTABILITY SINKS

Admittedly, there were some disappointments this session. Because of the complexity of the issue, the Legislature was unable to build a consensus on how to deal with the property tax crisis. Although this problem is not felt everywhere in Florida, it is particularly pronounced in our region. The good news…we commissioned a study that will provide the Legislature with preliminary results by September of 2007. Since the solution will likely require a constitutional amendment, we will not have the opportunity to comprehensively address this issue until 2008.

However, the most immediate and effective solution is right here at home. The appraised values of our homes, as well as the tax rate are set by our County Commission. Perhaps all of us should let them know what our property tax structure is doing to our quality of life. The members of the House of Representatives are committed to taking part in the solution, but this must be a team effort between state and local governments.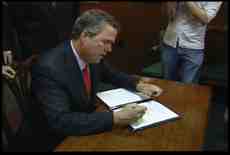 GOVERNOR BUSH SIGNS INSURANCE BILL

Next, we must continue our insurance reforms. Although there were many great components to the Citizens legislation (SB 1980), this is a multi-year fix. We provided 250 million for homeowner loans so citizens can make their homes more hurricane proof. Additionally, we infused millions into the Citizens' deficit caused by our previous storms so that we could reduce the burden on the policy holders. This is just the beginning. It is inevitable that insurance will be more expensive now that we have had active and destructive hurricane seasons these past 2 years, and additionally a prediction of active hurricane seasons for years to come; but that does not mean that we cannot do more to make insurance available and more affordable.

There are many of us committed to solving this issue and there are a variety of proposals on the table. It is critical that we bring back the free market and we create the regulatory environment that encourages insurance companies to do business in Florida.

We are on summer break, but for those who are reelected in November, we will start preparing for the 2007 Session in late November. As always, I enjoy your feedback and hope you will email me with your comments and ideas at [email protected].

Stay safe and cool during the summer.

All the best,

Ellyn


Ellyn Bogdanoff
Member of the Florida House of Representatives
District 91



---
Critical Association Insurance Alert!







Citizens Board Meets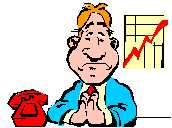 June 28, 2006 - Following Hurricane Andrew in 1992, the survival instinct of the State's insurance carriers kicked into high gear. The $20 billion wake-up call transformed their trade organizations from marketing resources into a pentagon-style war room. Instead of producing catchy media sound bites depicting their concern for our children's health or the soundness of our homes, they reorganized to do battle with the State's Department of Insurance Regulation. For thirteen years, they honed their skills while engaging in a cat and mouse game with the Legislature and insurance bureaucrats, lobbying hard to offset the blizzard of regulations created to keep rates affordable. With the State threatening additional restrictions and the industry threatening to pack up and leave, a cold war mentality surrounded the actuaries from both sides charged with finding a compromise.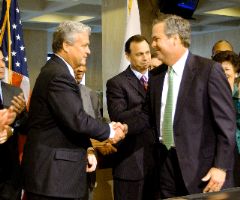 HOUSE SPEAKER ALAN BENSE, SENATE
PRESIDENT TOM LEE AND GOV. JEB BUSH

When the recently intensified hurricane seasons again threatened their fiscal stability, insurance carriers coalesced to formulate an industrial strategy. This time, however, they wouldn't repeat the passive defensive posture they adopted 1992. Instead, they would engineer a pro-active policy. Shortly after the Governor called a special session of the Legislature to address hurricane matters in December of 2004, the industry went to the bunkers and turned on the lights in the war room. When State Insurance Czar Tom Gallagher pressed hard to limit deductibles during a multi-event season, the carriers made it clear that they wouldn't tolerate any more red ink. They decided to drop the "big one".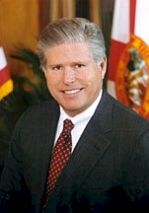 Florida CFO TOM GALLAGHER

Incredulous State officials watched as the carriers abandoned the Florida market. Attempts to stem the exodus were fruitless. By early August of 2005, Safeco and Nationwide joined seven other carriers in leaving the State. Nationwide, Florida's 4th largest carrier, withdrew from the "new policies" market despite receiving a green light from the State to hike rates by 21% on homes and 25% on mobile homes. The industry's "scorched earth" policy wouldn't be "compromised" by accepting anything less than unconditional surrender. Why negotiate with State insurance officials to be "rated carriers" when they could write their own ticket from the other side of the Florida border? With the exception of a few foreign carriers (such as the Australian company QBE), the industry has left the State's homeowners hanging out to dry.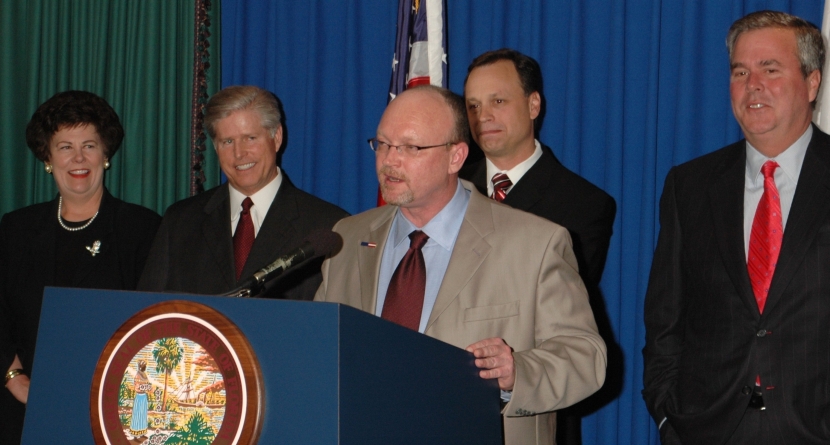 INS. COMMISSIONER KEVIN McCARTY, CFO TOM
GALLAGHER AND GOVERNOR AT SB 1980 BILL SIGNING

Their plan's effectiveness was confirmed by the recent passage of Senate Bill 1980. The bill recognized that Citizens was never meant to and is incapable of replacing the commercial insurance industry. Faced with the choice of becoming self-insured or capitulating to industry demands, Tallahassee raised the white flag. Spun as the "first step in a painful strategy to attract commercial carriers back to Florida," the legislation lays the statutory groundwork for disemboweling rate regulations and curtailing access to the State's safety net. As new eligibility restrictions wean each segment of the State's decimated insurance market from Citizens, they will either go to non-rated carriers or explore some variation of self-insurance. When enough of the market has acclimated to sky-high rates, the carriers will be invited to return as rated carriers for a negligible rate concession. The operational theory being that upon their return, competition will hopefully serve to constrain, or perhaps lower, rates.

One aspect of the bill that received universal support was the infusion of $715 million into Citizens to help offset the expected 20% assessment property owners would have to pony up to address Citizens' losses. Before passage of the measure, every Florida homeowner would have been assessed about $200 for every $1000 in premium due. After having partially funded the shortfall, the remainder will be absorbed by a 2.5% assessment this year (about $25 for every $1000 of premium due) and a 1% assessment in each of the next ten years. This will only address the 2005 shortfall. Additional future losses will be tacked on incrementally.

EXECUTIVE DIRECTOR
DONNA BERGER - CALL

On June 22nd, the Citizens Property Insurance Corporation convened a meeting of its Board of Directors at the Peabody Hotel in Orlando to address some of the challenges faced by the State's "insurer of last resort" since unprecedented events have recast its primary mission to serve as an emergency safety net. Donna Berger, an activist Condominium Attorney with the firm of Becker & Poliakoff, P.A., monitored this critical Board meeting in the hopes of learning just how they intended to implement their mandate for constructive disengagement while still being flooded with homeowners abandoned by the commercial insurance market – by design or bankruptcy. In essence, Citizens was created to serve as a cork for use in plugging gaps in the State's insurance market. With the recent emigration of insurance companies assuming characteristics reminiscent of refugees escaping a war zone, that cork has become the main component comprising Florida's insurance net. When the "Poe" family of companies recently announced their insolvency, the cork grew substantially larger.

As Executive Directive of CALL (Community Association Leadership Lobby), Berger closely watches issues impacting Association homeowners. Earlier this year, she confirmed that CALL considered the insurance crisis facing homeowners to be its top priority. Since some of the decisions made by the Citizens board could cripple an unwary association if unheeded, she sent emergency emails to member associations alerting them to the effects of the meeting's outcome. The content of her alert is as follows. – [editor]

Important Information
Transition from Poe Insurers to Citizens!

by Donna Berger

Citizens Property Insurance Corporation was created by the Florida Legislature to serve as the State's insurer of last resort for homeowners who cannot find coverage in the private market. As you know, that role has now grown immeasurably beyond its first beginnings as more and more private insurers pull out of the Florida market. At today's Board meeting, Citizens announced that, by the end of July 2006, it will have approximately 1.2 million policyholders and will be the largest insurer in the State.

Part of that growth will come from policies transferred by Southern Family Insurance Company, Atlantic Preferred Insurance Company and Florida Preferred Property Insurance of Poe Financial Group (the "Poe Insurers") which have been placed into liquidation by court order. COVERAGE WITH THE POE INSURERS WILL END BY 12:01 AM ON JULY 1, 2006. Citizens will now be providing insurance coverage to Eligible Policyholders of the Poe Insurers who cannot obtain private coverage. This "Citizens Transition Coverage" will automatically pick up coverage for an Eligible Policyholder beginning July 1, 2006, and ending on the date that coverage would have ended under the Poe policy. An Eligible Policyholder is not required to file an application and does not need to pay any premium already paid to the Poe Insurers; Citizens Transition Coverage will use the same forms and premiums as the Poe Insurers for these Eligible Policyholders.
The real question then becomes, who is an Eligible Policyholder that will be seamlessly folded into Citizens coverage? The answer is all Poe policyholders are eligible for Citizens Transition Coverage EXCEPT the following:
A policyholder who has received an offer of coverage from an admitted carrier;
A commercial lines policyholder, including condo associations, with an aggregate building limit of $25 million or greater;
A policyholder who has obtained replacement coverage with another insurance company;
A policyholder whose coverage was cancelled by a Poe Insurer for non-payment of premium or underwriting reasons, or at the policyholder's request; or
Coverage written on a form that Citizens does not write (i.e. flood and personal umbrella).
Thus, if your community was insured by one of the Poe Insurers and your aggregate value exceeds $25 million, you will not be eligible for Citizens' Transition Coverage on July 1, 2006. YOU SHOULD CONTACT YOUR AGENT IMMEDIATELY TO SEE IF YOU QUALIFY FOR CITIZENS REGULAR COVERAGE UNDER CITIZENS' REGULAR FORMS AND PREMIUMS. You may also contact the Citizens' Tampa Service Center at 1-800-365-8541 for questions related to eligibility for Transition Coverage. If you do not qualify for Transition Coverage and you do not take action to secure alternate coverage, you may be uninsured as of July 1, 2006, right in the middle of hurricane season, and the application process can be time consuming as Citizens is processing several hundred a week.
FOR MORE INFORMATION ABOUT THE POE INSURERS AND CITIZENS TRANSITION COVERAGE, PLEASE VISIT THE FLORIDA DEPT. OF FINANCIAL SERVICES (FDFS) WEBSITE AT WWW.FLDFS.COM OR CALL THEIR CONSUMER HOTLINE AT 1-800-342-2762.
For those of you that do qualify for Citizens Transition Coverage, please be aware that upon expiration of the Transition Coverage, you must apply for Citizens Regular Coverage on new forms and at higher rates. You will not be able to move on to regular coverage until the expiration of the transition coverage period.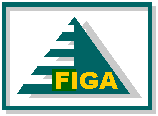 Under your Poe Coverage, the Florida Insurance Guaranty Association (FIGA) will handle losses occurring on or before 12:01 a.m. on July 1, 2006. The claims process will continue with the adjusting being performed by representatives by FIGA. However, claims for losses incurred after the transition to Citizens on July 1, 2006, will be processed and paid by Citizens.
The contact information for FIGA is: Florida Insurance Guaranty Association, P.O. Box 10366, Jacksonville, FL 32247-0366. You can reach them by phone at 1-800-746-1045 or 1-866-928-4310. The hours of operation for FIGA are 8:00 am-8:00 pm Monday-Friday. You can also get more information on their website at www.figafacts.com.
CALL continues to make finding real solutions to these insurance issues our #1 priority for 2006 and beyond. Towards that end, we have meetings set up with key legislators over the summer months to discuss a national catastrophe fund and other proposals being debated well in advance of the 2007 Legislative Session. Please check the Hurricane/Insurance category on the CALL site regularly at www.callbp.com as all pertinent information received will immediately be placed online for your use.
Again, if your community was insured by one of the Poe Insurers and your aggregate value exceeds $25 million, you will not be eligible for Citizens' Transition Coverage on July 1st and you must immediately contact your insurance agent to discuss alternate coverage arrangements.
Best Regards,
Donna D. Berger, Esq.

Executive Director, CALL

For additional information, email Donna Berger at [email protected] or go to the CALL web site at www.callbp.com. CALL has also instituted s new BLOG for condominium owners at condolaw.blogspot.com/.

Useful Links Re: Poe Insurers


---
Questionable Insurance Payment Delays







Confusion or Extortion?



July 8, 2006 - In casinos, one of the benefits enjoyed by the house is the right to set the rules. If the house rules are hopelessly skewed, customers usually pick up their marbles and roll out. When there's only one game in town, that's not an option. Since government regulations are designed to preclude monopolies from publicly flourishing, their victims are usually limited to the politically impotent. However, when competition is eliminated by economic developments as opposed to industry intrigue, a company can freely operate in the ensuing market vacuum, often with the blessing of the regulatory agencies normally charged with punishing monopolistic practices.
Following Hurricane Andrew, enlightened self-interest served to unite Florida's insurance industry. The $20 billion in sustained damages threatened to undermine a competitive insurance market in the State of Florida. While ostensibly created to ground the shaken industry on firmer footing and oppose annual political attempts to lower rates, the newly unified Florida insurance industry discovered an unexpected dimension to their alliance. In addition to protecting participating carriers from legislative threats to their bottom lines, they explored potential pro-active postures.

However, the industry's big gun – the threat to leave the State – was an extremely risky gambit. If some players left while others stayed, those remaining would reap a huge competitive benefit at the expense of their departing brethren. This double-edged sword gave solace to Tallahassee bureaucrats charged with industry negotiations. When the 2004 serial storms justified a reconsideration of industry strategy and State insurance policy, the pieces fell into place. Who would blame them for bailing out of a sinking ship?

QBE CLAIMS PROCESSING?

With the onset of the insurance crisis, an Australian insurance company that scooped up a healthy slice of the South Florida homeowners market, QBE, was presented with a unique opportunity. Following Hurricane Wilma, the handful of carriers still remaining in the State prepared to join their already departed peers. The industry had successfully implemented its strategy of temporarily abandoning the State to elicit a more favorable regulatory environment. Although they didn't skip town, QBE will also reap the regulatory benefits of their industry's strategy. Their catbird status as the sole remaining rated carrier enabled them to withhold desperately needed uncontested benefits free of concern about losing business to competitors. It immunized them against any "good will" penalty that ordinarily deters unethical behavior. By holding undisputed insurance proceeds hostage to concessions on unrelated claims, carriers can pressure desperate policyholders into accepting unfavorable settlements.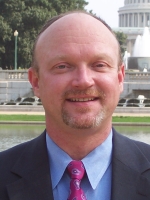 FLORIDA OIR COMMISSIONER
KEVIN M. MCCARTY

Many Associations that expeditiously filed the appropriate insurance claims last November, submitted the proper Proof of Loss forms, underwent multiple inspections and claims adjustments are being summarily ignored by their insurers. Agents, Brokers and Adjusters have had to manufacture a stream of razor-thin excuses for the company's lack of response. When an Association Attorney officially notices the company, they respond with a request for some obscure document or additional unrelated discovery. It is apparent that these unjustifiable dilatory practices are outside the ordinary claims process. In addition to the many Galt Mile Associations dependent on insurance proceeds to complete critical repairs, these institutionalized delays have adversely impacted frustrated policyholders all over the State.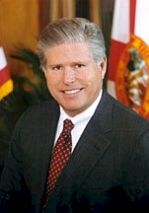 Florida CFO TOM GALLAGHER

To address this problem, the Florida Department of Financial Services (DFS) operates a condominium mediation program which provides a forum to discuss outstanding claims directly with a representative of the Association's insurance carrier. As described by Florida CFO Tom Gallagher last December, "During the 2005 session, state lawmakers passed legislation to expand our department's mediation program to condominium associations. Set up in 2004, the mediation program has helped more than 11,000 homeowners reach a satisfactory settlement on their hurricane claims. In partnership, the Department of Business and Professional Regulation is assisting DFS to urge condominium associations to participate in the mediation program and help facilitate prompt and fair settlement of outstanding claims." On March 13, 2006, Florida Office of Insurance Regulation Commissioner Kevin M. McCarty issued an informational memorandum explaining the terms of Rule 69JER06-01, "Mediation Procedures for Resolution of Disputed Personal Lines Insurance Claims Arising from the 2004 and 2005 Hurricanes and Tropical Storms" - as required by 627.7015(4) in the Florida Statutes. By law (627.7015(3), F.S.), the insurance company picks up the tab for the program's administrative costs and the mediator's $300/hour fee. To participate in the program, an Association should complete a Commercial Residential Mediation Request Form (Form No. DFS-I1-1669, Revised 3/06) and return it to the Department of Financial Services. Forms are available by calling the Department at 1(800) 227-8676 (1-800-22-STORM), by faxing the Department at (850) 488-6372, or by logging onto the Department's website at http://www.fldfs.com and clicking on the "Condo Mediation" icon. Then click on the "Commercial Residential Mediation Request" link. Once the Department receives your completed Commercial Residential Mediation Request Form, your insurance company will be notified, and will have 21 days to settle your claim before your request for mediation is further processed. If the carrier fails to do so, the department will select an accredited mediator and schedule a conference. For Associations hoping to promote movement on a claim, success will depend upon the adequacy of their preparation. Minimally, the Association should be prepared to produce:
A document by which the Association's governing board designates an authorized representative that includes the name of the condominium or cooperative, the name of the association, the date of the meeting at which the designation was made, the name of the designated individual(s), and the authority granted to said individual(s).
A copy of the relevant insurance policy and all correspondence(s) with the company (and/or agents/adjusters) regarding the claim;
A detailed report prepared by a professional in the field regarding the losses sustained as a result of the storm. The use of a design professional (engineer or architect) is generally best, but under some circumstances a report prepared by a licensed general contractor will suffice. The report must distinguish between those portions of the building maintained and insured by the Association and those portions for which the individual unit owners are assigned responsibility.
A complete analysis of the policy with particular attention to any exclusions; and
A complete report, with all supporting documentation, of any expenses incurred for mitigation, any emergency rehabilitation/repairs and other losses under the policy.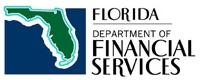 The documentation should be an authoritative compilation of professional reports and opinions. Its presentation should also be professional, guided primarily by the Association attorney. Despite the mediation's supposed confidentiality, any documentation presented or information revealed at the conference is fair game for any surreptitious agenda. The carrier is entitled to use any volunteered information, documentation, or other meeting work product to its advantage, possibly resulting in support for the claim's denial. To avoid inadvertently contributing to additional processing delays or a denial of benefits, Association counsel should be assigned responsibility for composing the presentation and selecting the materials supportive of the Association's claim.
The carrier's representative is also bound by certain requirements. At the conference, the representative must produce:
A copy of the policy and the entire claims file – the insurer's rep must be conversant with the facts and circumstances of the claim as well as the policy's provisions.
Confirmation of authority to settle the full amount of the claim at the conclusion of the conference.
If any inspection and/or adjustment of the property are required prior to a dispute being resolved, such inspection and adjustment shall occur before the mediation conference.
A failure by the insurer to authorize its representative to settle the full amount of the claim at the conclusion of the conference or to inspect and adjust the property as necessary before the mediation conference shall constitute a failure to appear at the mediation conference.
If mediation fails to produce results, the Association should explore the advisability of legal action with its attorney. If the attorney concurs that the insurance company failed to settle the claim in good faith once its obligation became reasonably clear, they may be liable for additional damages. Inasmuch, raising the stakes may serve to gain the attention of questionably motivated carriers. Even if the mediation effort is unsuccessful, undergoing the process will bolster the Association's contention that despite being afforded ample opportunity to fairly settle the claim, the carrier has negligently failed to fulfill its obligations under the policy!
---
From the Office of Representative Ellyn Bogdanoff







PROPOSAL: COMPREHENSIVE REFORMS FOR THE FLORIDA PROPERTY INSURANCE MARKET
(Last updated 9/7/06)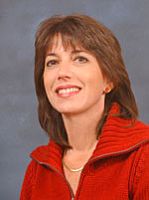 Representative Ellyn Bogdanoff
September 26, 2006 - Last December, District 91 Statehouse Representative Ellyn Setnor Bogdanoff discussed the insurance crisis with GMCA officials, reviewing some of the legislative options being considered prior to the 2006 session. Given Tallahassee's disappointing lack of progress in ameliorating the insurance environment, Bogdanoff has committed to drafting a comprehensive proposal for reform. Characterizing insurance as "at the top of everyone's list", she has compiled "a working document" - evolving in response to the input and feedback she receives from constituents. The five years she spent as a partner in an independent insurance agency, "Setnor Byer Bogdanoff", should serve to ground her recommendations - affording them the added benefit of being realistic, a dimension that some recently espoused proposals clearly lack. Since the insurance dilemma not only threatens every homeowner's checkbook, but the entire State economy, having a Statehouse representative with a workable plan universally benefits every district property owner. Read on: - [editor]

Bold reform measures are needed to fix our current property insurance crisis and provide Florida's consumers with affordable property insurance rates. In addressing this problem, we can not treat the symptoms - but we must attack the systemic problems that are currently plaguing Florida's homeowner's property insurance market and are causing the lack of availability and affordability of policies. With Citizens Insurance now the state's fastest growing homeowner property insurer, it is essential for the Legislature to establish the reforms necessary and correct the current trend for long term stability. Those reforms begin with taking a new approach as to the state's role in the insurance market.
Short term measures to stimulate the market and reduce taxpayer exposure


Reduce the threshold for accessing the CAT Fund to $3.2 Billion (per storm season) in order to lower the re-insurance costs for private insurers and to provide a reliable safety net to protect taxpayers in the event of a catastrophic event.
Underwriting changes for citizen's to encourage precautionary measures / reduce fraud exposure


Transform the underwriting guidelines for Citizen's Insurance to gradually reduce the state's exposure as a primary insurer and eliminate its competitive position with private insurers. For markets where private insurers will assume risk, Citizens will need to maintain pricing structures in excess of actuarial sound premiums to encourage carriers to re-enter the market and remove policies from Citizens over the next three years.
Establish options for Loss Based Deductible Program (i.e., the smaller the claim/the smaller the deductible; and the larger the claim/the larger the deductible). This will help reduce fraud by establishing a deductible program based on a percentage of the loss, not as a percentage of the total property value/coverage. Such a program discourages the inflation of damage appraisals and provides the resources for homeowners to make necessary repairs to prevent future damage.
Implement Florida's Certified Safe Roof Program

Establish a roof certification program based on the quality of construction, condition of structure and projected lifespan
Approved experts will perform inspections and provide certifications
Establish Zero Deductibles for Roofs
Payment of roof claims based on the roof's depreciated value (Example: A roof with a 20 year lifespan, as established by the certification process, is damaged in year 3 and the cost to replace the roof is 20,000, the insured would receive reimbursement on a pro rata basis based on actual cash value)
(Note: Citizens, as the leading homeowners market in Florida, should set the pace for underwriting guidelines that will shape the future of the Florida Homeowner policy in the private market.)
Other Consumer Mitigation Measures
Provide continued State backed Low Interest Loans / Grant Programs for qualified individuals for Roof Repair and Replacement
MySafeFloridaHome – Continue providing funding to encourage precautionary measures using general revenues and other potential revenue sources
Landscape Mitigation – Provide statewide standards to establish "hurricane friendly" landscape regulations. Supersede local ordinances that penalize homeowners that responsibly choose to hurricane proof their landscape.
Require companies to establish minimum credits and publish their Premium Credits for mitigation available from private insurers. For example: a homeowner should know in advance what the premium saving will be for installing shutters, etc.
Regulatory changes to provide long term stability and predictability


In order to ensure long term stability, Citizen's must eliminate its role as a primary insurer and stop its direct competition with the private insurance market. Additionally, Citizens must establish itself as an excess market – a safety net for Florida Homeowner's Insurance.
Citizens will gradually reduce the state's role as the primary insurer of risk, which will protect taxpayers in the event of a major hurricane. The creation of a state funded excess insurance product administered by the primary carriers should increase the availability of affordable primary coverage through the private market. This state funded product will provide an appropriate safety net for taxpayers by allowing them to fully insure their property, while limiting the voluntary market's exposure. This "layered risk" approach will provide additional protection at levels below the catastrophic fund on a per risk basis, potentially reducing the cost of reinsurance for the private market and passing that cost saving to the consumer. Currently, the reinsurance costs in the private market are driving the premiums to excessive levels. This design should help ease that burden.
This new product will provide property coverage only on a "broad perils" basis to allow for better pricing than "wind" only coverage. No liability coverage will be afforded under this design.
Redefining the State's role in insuring property risks


Over the course of a reasonable number of years, reform Citizens to make it a carrier providing only limited products, as well as the Florida Excess Coverage Carrier described above. This transition period will allow for insured's to obtain coverage in alternative markets. In the event no market is available, then they will be able to obtain coverage through Citizens.
Preclude Citizens from writing new HO3 policies (comprehensive homeowner's policies including all risk coverage and liability) in order to limit state's involvement, increase competition and encourage private carriers to return to the market
Citizens will only offer DP1 or DP2 (policies that cover basic perils including fire and wind) for those risks that can not otherwise be insured through the private market. This action will convert Citizen's into its intended purpose which is a True Market of Last Resort and a legitimate role for government (i.e., safety net). It is likely that the private market will respond and bring back the CPL policies that were once readily available in the market to protect an insured against liability losses.
After a reasonable number of years, all policies that remain with Citizens, originally written as HO3s, will be converted to a DP1 or DP2. This strategy will reduce state's exposure while allowing consumers and insurers to adjust to new regulatory environment. Insured's will receive 12 months notice before a policy conversion takes place.
Citizens as an authorized excess carrier, will provide insurance coverage over a specified primary limit ($100,000/$200,000/$300,000), which will be negotiated with each private insurance carrier based on their financial ability, However, no carrier will be permitted to choose a limit below $100,000.
Citizens must charge actuarially sound premiums for its primary and excess products, as established by an independent board of experts under the purview of OIR.
Additionally, the current and future operations of Citizen's must be transitioned to a private enterprise with the requisite experience and expertise in the insurance industry.
Eliminate financial incentives for insurers "taking-out" policies from Citizens.
Reforms in the private market to protect consumers


Eliminate the existing artificial and arbitrary wind only zones (such as East/West of I-95 line) and redefine actuarially and scientifically based Geographic Zones within the state. Additionally, eliminate the decisions to deny coverage based on an artificial characteristic such as date of construction.
Require private insurance companies to cover a minimum amount of coverage in each established zone based on their total capacity.
Provide Carriers with rating flexibility within a maximum allowable as established by an Independent Board with actuarial expertise and under the purview of OIR.
Establish regulatory incentives to encourage those carriers writing other lines of insurance to begin writing homeowners. Insured's will be driven to those carriers that will pick up both their homeowners and auto coverage, which in turn will stimulate other carriers to do the same in order to retain their market share of the profitable risks.

Provide incentives for multi-family dwellings/condo associations, etc. to increase reserves and self insure for minor damages
Ensure Independent financial stability for primary insurers
Eliminate exceptions to the Uniform Statewide Building Code
Advocate for changes and reforms at the national level


The establishment of a National Catastrophic Fund or a Coastal Coalition Catastrophic Fund
Create Hurricane Savings Accounts to allow individuals to save money tax free to pay for mitigation, damage to property, and self insurance.
Change Federal Tax policy to encourage carriers to retain more dollars in reserves
CONCERNS AND RESPONSES


"161 %" RATE INCREASE - Due to political pressures, rates have been artificially suppressed for many years and Citizens mandate to not compete with the private market increased rates to the current level. Although passage of any reform will not see immediate relief, it is anticipated that premiums will be reduced upon renewal. However, if Citizens takes aggressive measures to implement the underwriting changes discussed, insured's could see immediate decreases in premium if they accept some of the coverage changes by endorsement.
FLORIDA ONLY COMPANIES – Carriers will not write in Florida if the rate structure jeopardizes the profit realized from other states. It has been stated repeatedly that there are 49 other states with much less risk than . After Hurricane Andrew, the parent company of Prudential Property and Casualty infused 1 billion dollars to save its Florida company out of a moral obligation to its policy holders. Companies could not continue to employ that strategy and continue to expect stockholders to tolerate it. However, each state controls the rate filings and regardless of where else a company writes coverage, companies consistently complain that it is difficult to get a rate filing through Florida. While at first glance this appears to be a protector to the public, it is discouraged competition in the marketplace further driving premiums up because Citizens remains the only viable market in Florida. Carriers will not write coverage if they cannot obtain sufficient premiums to sustain a catastrophic loss. This also serves the taxpayers, because the risk is transferred to the state for any carrier that closes its doors after a Hurricane. The last thing this state can afford is for insurance to compete with other state needs such as education, Medicaid, children's services.
SURCHARGES – By Citizens charging actuarial sound rates, there should not be charges on the back end in the form of surcharges or increased taxes
REINSURANCE MARKET – Reducing primary insurance carriers need for re-insurance
CHERRY PICKING – Creation of scientifically justified geographical zones that require insurance companies to maintain a certain minimum risk based on their capacity in each zone. There will always be risks that the private market will refuse to cover due to loss history and/or the risk. For those risks that private market will not cover, Citizens will provide basic coverage.
BUILDING UP THE CAT FUND – The state should consider taking a portion of those revenues it provides to "rainy day" fund and transferring them to Cat Fund. We must be prepared for the predicted 100 billion dollar storm that will occur within the next 10-20 years.
ARBITRARY DECISION MAKING BY INSURANCE COMPANIES – There is a perception that many of the insurance companies' decisions on whether to insure a risk are arbitrary. For instance, the companies decline east of I-95, which seems to be a magical line that determines the potential for loss. Additionally, companies have flatly denied all risks where the home was built prior to a certain date. The state must do what is necessary to eliminate the arbitrary nature of these decisions without micro managing the underwriting process.
HIGH COST OF TAKE OUT CARRIERS – Insureds are forced into the private market and are seeing increases at 2 to 3 times their Citizens premium. It is imperative to explore transitional actions to assist policyholders during phase in of actuarially sound premiums. Until the market forces work to reduce premiums, Citizens could provide insureds for a period of 2-3 years, who are forced into the private market, to consider a DP1 or DP2 policy in Citizens if their private premium is twice the Citizens' premium.
Please send any comments or ideas about this plan or alternative approaches to ameliorating the insurance catastrophe we all face to Ellyn. They could possibly be added to this list of Concerns and Responses and/or incorporated into the plan. We will monitor its progress during the upcoming session. Ellyn can be reached by email at [email protected].
---
Blue Ribbon Insurance Panel Considers Crisis







Gov's Reform Committee Weighs In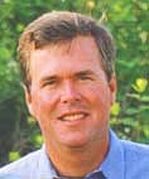 GOVERNOR JEB BUSH

November 29, 2006 - In consideration of events leading to the insurance crisis currently threatening to undermine the State's economic future, Governor Jeb Bush released Executive Order 06-150 on June 27, 2006. Pondering the pink slip awaiting him at the end of this term, the prospect of his legacy bearing so fatal a scar stirred the Governor to create the Florida Property and Casualty Insurance Reform Committee. He spent the past three years hoping that some State entity would somehow mitigate the crisis. Since officials drew a blank, Governor Bush has gone back to the drawing board.

Having formed itself into an efficient trade organization with a well-oiled political lobby following the trouncing from Hurricane Andrew, Florida's Insurance Industry out-played, out-fought and out-gunned the State's overconfident insurance bureaucracy. It took the legislature over twelve years to erect regulatory protections designed to resist an industry "overreaction" to catastrophic events. Simultaneously, it created a specialized infrastructure to cushion the industry from another Andrew-style claims assault. During this period, legislators seeking reelection issues would sponsor unworkable insurance bills useful only as campaign fodder and Administration officials hoping to snag a quick sound bite would propose unending layers of gratuitous regulation.
While weathering this protracted legislative assault, the industry became proficient at protecting itself. Despite the absence of serious windstorm events from 1992 (Andrew) until a few years ago, the industry was able to fend off politically motivated attacks on its rate structure. They patiently awaited an opportunity to turn the tables. Subject to statute, they needed some actuarial basis for raising rates. Given the existence of the CAT fund (Florida Hurricane Catastrophe Fund) and other components of the safety net Florida built to help carriers survive catastrophes, their anticipated benefit expenses would be well worth a green light to hike premiums.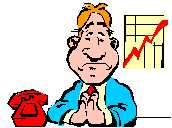 Finally, 2004 and 2005 rolled in like freight trains, pounding the state throughout two Hurricane Seasons. While there was controversy over whether Florida had experienced a meteorological seed change or a two-year anomaly, the industry had a $36 billion reason to roll back the twelve years of rate protection. Small carriers unprepared for the onslaught tanked. Industry spokespersons warned that the state would have to allow them astronomical rates or kiss the industry goodbye. Since the State's protective structures mitigated the cost to carriers, officials realized that the actual hit taken by insurers was not as devastating as hyped in the media. However, this fact didn't alter the industry's planned response.

Ordinarily, the actuarial model used to formulate rates is rooted in actual experience. Not surprisingly, the reinsurers reconfigured their model to better fit their intentions. Instead of basing reinsurance costs on the 8-event, $36 billion two seasons; reinsurers created a Hurricane model that predicted significantly more frequent and expensive future events. Instead of doubling premiums, the new "worst case scenario" model supports a trebling of rates. Rather than argue with the Office of Insurance Regulation (OIR), special legislative committees or executive task forces about this and other disconnects, the industry opted to achieve their goals by walking out and negotiating from across the state line. To implement this strategy, they simply lapsed into a passive posture as State officials tried to incentivize their return with huge rate increases. It worked like a charm.

The legislature, languishing impotently for the bulk of last year's session, realized that they had to do something... anything. There were few options available. Some legislators actually claimed that the insurance carriers were bluffing, ignoring the fact that they had already left the state. Others opted to reinforce Citizens (Citizens Property insurance Corporation), predicting that the carriers would return if convinced of their tactic's futility. Two facts eventually dawned on state officials. They weren't dealing with isolated egocentric companies motivated solely by cut-throat competitive instincts, they were facing a well organized industry strategy designed to elicit deregulation. The second reality was that the carriers could afford to do nothing and bide their time for as long as necessary. The State could not.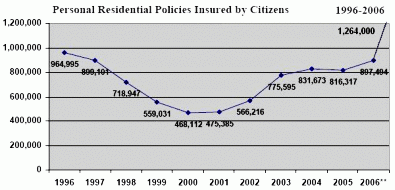 By leaving, they triggered the mutation of Citizens from a safety net into the largest insurer in Florida. Since its structure assesses any costs to policy holders across the state, it has inadvertently become a self-insurance vehicle. Not created to perform that function, nervous officials began engineering a divestiture of Citizens' current client load. A recent board action precludes it from covering properties valued in excess of $1 million. Already encumbered by 1,264,000 property owners as of October 2006, Citizens is averaging 70,000 new policies per month. They are also feverishly dumping clients upon their acceptance by any commercial carrier, without concern for the carrier's credibility or the premium cost. Insurance officials intend to extricate Citizens from its current level of commitment despite the absence of viable alternatives.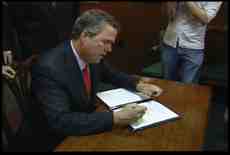 GOVERNOR BUSH SIGNS INSURANCE BILL

In what appears to be a contradictory policy, by removing the safety net prior to implementing a strategy to relieve the pressure on property owners, the State is salvaging the company at the expense of those it was created to assist. They would gladly implement that strategy - if they had one. The Administration and legislative leadership have come to the realization that they blew it. Raising a white flag, they passed SB 1980 toward the end of last year's session. It created the statutory basis for removing price regulations. Anticipating an adverse public reaction, officials attempted to spin their capitulation as "progress". A wag-the-dog explanation of the legislation characterized it as the first step in a return to normalcy. How is that? "If insurers are allowed to charge whatever they want, they will return. Once they return, good old-fashioned competition will pressure rates downward."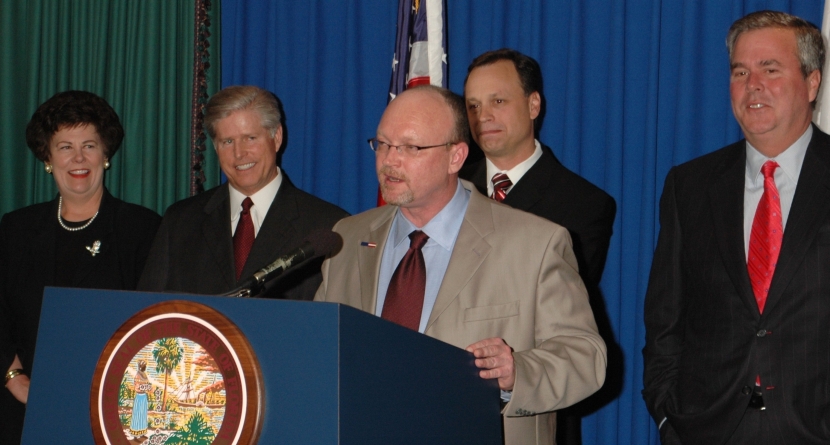 INS. COMMISSIONER KEVIN McCARTY, CFO TOM
GALLAGHER AND GOVERNOR AT SB 1980 BILL SIGNING

Obviously, this ignores the fact that the industry is no longer driven by carriers frenetically undercutting one another. Since they were organized enough to overturn the State's regulatory framework, what makes officials believe that they aren't capable of seeing through this puerile plan? In actuality, they will emulate OPEC, setting their own price marks while thumbing their noses at the State. Angry civic leaders are questioning whether we were victimized by some passive collusion between the Industry and our supposed representatives. Although this crisis crystallized almost three years ago, legislators and insurance officials seemed to have belatedly awakened from a deep sleep, only now calling for crisis resolution.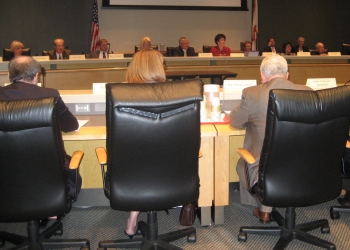 LT. GOVERNOR TONI JENNINGS HEADS FLORIDA
PROPERTY AND CASUALTY INSURANCE REFORM COMMITTEE

The Governor realized that he needed a fresh perspective. On a wing and a prayer, he mandated the creation of the Florida Property and Casualty Insurance Reform Committee. Chaired by Lieutenant Governor Toni Jennings, the Committee is composed of State insurance officials and legislators and is counseled by a "Technical Committee" comprised of industry executives. On November 15th, the Committee released their "Final Report and Recommendations." In fulfilling the Governor's mandate "to examine the Florida insurance market and make recommendations to reduce the cost of premiums, increase the availability of insurance, and reduce the risk to homeowners and businesses," the committee took 90 days to compile a 230 page report. Included are 6 pages of what the committee entitled "initial recommendations". The 51 recommendations fall into 9 relevant categories. Some highlights of the Committee's handiwork are as follows:

Recommendations under the category "Residential Insurance Market/Consumer Issues", include
more transparency for consumers by requiring the premium notice and policy to specify premium mitigation discounts available by dollar amount;
identifying the dollar amount of the agent's commission;
identifying the amount of any premium increase that is due to a rate increase and the amounts that are due to a change in coverage;
requiring plain language in insurance policies; requiring that insurers offer a policy that excludes windstorm coverage from a residential property insurance policy if the policyholder signs an approved written rejection of such coverage;
the elimination of maximum allowable deductibles; i.e. allow insurers to offer deductibles of any amount in addition to the 2%, 5% or 10% deductibles currently offered.
Under the category "Florida's Commercial Insurance Market/Property Casualty Joint Underwriting Association (PCJUA)" is
adoption of statutory language that would allow risk pooling for windstorm property coverage for all "like" entities such as public hospitals, public educational facilities and community colleges;
development of a plan to depopulate Citizens commercial risks to either the PCJUA or create a new statewide entity for all commercial risks.

Entries under "Florida Building Code" include
development of a code plus standard that the insurance industry would recognize for maximizing premium discounts;
encouraging local governments to "promote and advocate for code plus structures by providing incentives to builders like density bonuses, lower impact fees, and concurrency credits when new construction is built at higher levels than the current approved building code."
Under the "Reinsurance Market" category, they offer a recommendation to "reduce or eliminate the trust fund (collateral) requirement for non-U.S. (foreign) insurers based on a determination by the OIR of the adequacy of regulation of the country of licensure and the financial strength of the assuming insurer."
The report's first 108 pages provide background and perspective for the Committee's opinions. They also review the rationale behind their recommendations. For instance, the insurance carriers contend that they are only passing through reinsurance increases to policy holders. As such, the Committee examined the underlying rationale for the reduced reinsurance capacity in the Florida property market.

Direct writers, such as State Farm, Allstate, etc., are able to provide coverage for relatively high risk policies, such as property insurance policies, by spreading their exposure to the reinsurance market. A reinsurance company essentially provides insurance to an insurance company. By laying off some of their potential risk, carriers can limit their losses. When Florida property insurers (both residential and commercial) submitted their rate filings to the OIR, factored in were significant reinsurance rate increases, resulting in requests for commensurate rate increases to the insurance buying public.

In addition to considering the losses from the eight hurricanes of 2004 and 2005, the report lists these factors as also contributing to the reinsurance tightening supposedly responsible for the trebling of insurance premiums:
Predictions of increased frequency and severity of future hurricanes by the hurricane modeling firms;
Increased property values in which a similar book of business created a much higher exposure;
Increased coastal exposure throughout the state;
Increased cost of repair and rebuilding due to demand of building supplies and labor (demand surge) and;
More strict requirements by ratings agencies (A.M. Best, Standard & Poors and Moody's) for reinsurers to maintain favorable financial ratings.

There is no contention over the recent increase in South Florida property values. However, premium increases included in 2004 policy renewals already reflected higher valuations as of their renewal dates. Likewise, premium increases in the 2005 renewals considered the prior year's jump in value. The 2006 renewals should only reflect any change in value from 2005. That single-year percentage increase in property values only marginally contributes to the 250% - 350% increases supposedly being "passed through."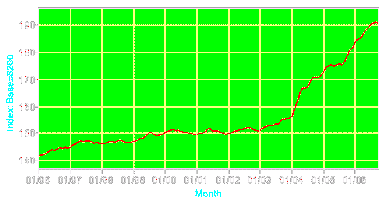 INCREASE OVER TEN YEARS FOR CONSTRUCTION MATERIALS (BLS)

The demand for repairs and rebuilding skyrocketed following the two destructive seasons. The cost of building supplies has been climbing steadily for years, especially copper, cement, aluminum, steel and pre-stressed concrete. When demand intensified, the construction industry stepped into a sellers' market – creating a competitive premium on labor costs. Although demand has unquestionably increased repair costs, the mid-double digit percentage increase (21% over two years - Bureau of Labor Statistics) does not support the trebling of premiums.

Since oceanfront property in Florida is always in demand, it's a prime target for development. While this steadily adds to the inventory of shoreline properties, the annual percentage increase is nominal. In fact, much of the oceanfront development is reconstruction – where older existing structures are replaced by newer ones. In compliance with the Florida Building Code and local codes, new construction must contain windstorm mitigating components not found in the buildings they replace. As coastal development evolves, the increased storm mitigation will lower the risk of windstorm damage, not increase exposure.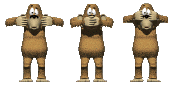 While these three factors play a part in elevating reinsurers' exposure, they clearly do not account for a 300% rate boost from 2005 to 2006. Most of the increased property values were accounted for by 2005 and included in the 2005 renewal cost. The new coastal construction, given its required inherent mitigation features, is less prone to storm damage than earlier coastal construction, lowering coastal risk exposure. Appreciated construction costs are dwarfed by the 300% increase in premiums.
That leaves two remaining factors to account for the vast majority of the increase. As their primary justification, reinsurers point to predictions of increased frequency and severity of future hurricanes by the hurricane modeling firms. Responding to queries about the botched forecast for Hurricane Ernesto, Director Max Mayfield of the National Hurricane Center in Miami-Dade County explained, "The simple truth is there are some processes in hurricanes that we don't understand yet, particularly storm intensity. I want people to understand: This is the state of the science. Some of the newer experimental forecast models would yield more reliable results but significant improvements are at least 10 to 15 years off. We're headed in the right direction, but I'm not expecting miracles." Mayfield said that our state of knowledge makes current predictive capabilities extremely short term. Beyond a few days, predictions are mostly guesswork tempered by history. As if to emphasize the arbitrary nature of existing hurricane models, 2006 passed without incident. The single event for which the State issued an alert – Ernesto – was downgraded to a Tropical Storm before reaching Florida.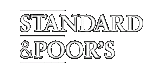 The final factor, and cloudiest, is the imposition by ratings agencies of increasingly strict requirements for reinsurers to maintain favorable financial ratings. While this may raise the bar for a reinsurer to demonstrate financial viability, it has virtually no impact on their exposure to risk.

At the end of the day, there is little correlation between the huge 2006 rate increases and the real world. The factors being promoted as "actuarial justifications" appear to be little more than arbitrary rationalizations. The new rate schedules combined with the newly legalized cherry picking currently being practiced foretell banner years for the carriers (as experienced by QBE last year).
Aside from the insurers, the only other beneficiaries of this dilemma are political ideologues antipathetic to regulations. Some plans filed last year extolled the virtues of allowing the insurance market to regulate itself, blaming the current crisis on the existing regulatory environment. Plan sponsors expressed delight with the current state of affairs. Notwithstanding anyone's views on government regulation, when critically destructive rate increases go right to a company's bottom line, it fails to pass the smell test.
While there are some contradictory elements in the report, there are also many constructive recommendations rooted in common sense. The report's heavy focus on the relationship between construction mitigations and premium cost is intuitive. Weeding out costly regulations with no ostensible benefit and removing arbitrary obstacles to being an admitted carrier should promote productive competition.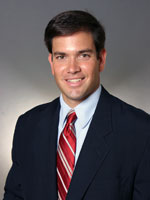 NEW HOUSE SPEAKER
MARCO RUBIO

At present, the Committee's recommendations apply only to residential property owners and not to community associations. Association members need to contact their legislators to insist that should any of the Committee's recommendations be adopted, they must also extend to those living within common interest ownership communities and to their governing boards charged with insuring common areas.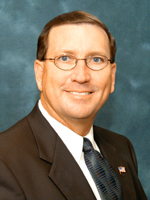 NEW SENATE PRESIDENT
KEN PRUITT

The Committee also needs to shift into overdrive. Although empanelled in June, their initial official work product surfaced on November 15th, six months later. While most rational property owners are resigned to enduring this year's insurance mauling, they need – and expect – relief before next year. If Governor Bush can align consensus among incoming House Speaker Marco Rubio, Senate President Ken Pruitt and other legislative leaders over what should be brought up at a December 4th Special Session and what should wait until a special session next year or the regular session in March, the Governor could see some of the Committee's recommendations fast-tracked.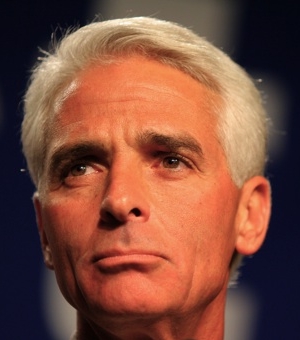 GOVERNOR-ELECT CHARLIE CRIST

The new legislative leadership has responded with trepidation. Ken Pruitt wants to touch base with Governor-elect Charlie Crist as well as Chief Financial Officer-elect Alex Sink to secure their blessing before moving on Bush's request. While Republican Attorney Marco Rubio is amenable to tackling some of the more pressing Insurance issues at a Special Session, the success of his tenure will derive from his relationship with Crist and, to a lesser extent, new CFO Sink. In his campaign, Charlie Crist proposed setting total losses of $3.2 billion, rather than the current $5.3 billion, as the level at which insurance companies can tap into the Florida Hurricane Catastrophe Fund for reinsurance to help pay claims. Since the change should enable insurance companies to obtain more reinsurance at the CAT fund's lower rates, he would mandate that those savings be passed through to homeowners.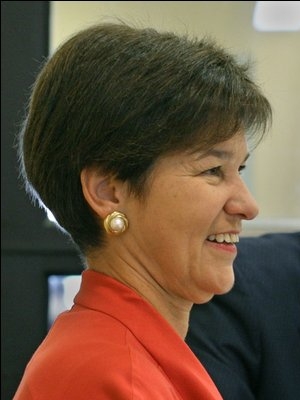 CHIEF FINANCIAL OFFICER-ELECT
ADELAIDE (ALEX) SINK

Alex Sink, former president of Bank of America's Florida operations, said she agrees with his proposal "with the caveat that [insurance companies] would look me in the eye and say, 'If you do this, we will return to the Florida market.'" While Crist and Sink each support incepting a National Catastrophe Fund to buy reinsurance for claims on hurricanes and other natural disasters, Sink said a more achievable possibility is the creation of a regional fund, with coastal states from Texas to Maine participating. Curing the insurance dilemma was a key plank in both of their campaigns. Their decision about a Special Session will reveal the extent of their commitment.

If the Committee's efforts produce results, the Administration will have slain an economic dragon and salvaged the Governor's legacy. During the gubernatorial campaign, Governor Bush refused to endorse either CFO Tom Gallagher or Attorney General Charlie Crist, both of whom served with Bush in the Florida Cabinet. The question then becomes, does Charlie Crist care about saving Bush's legacy? By waiting until January 2nd, Crist and Sink can chalk up any progress to their own legacies. Although a delay of one month won't make much difference in their implementing of the Committee's recommendations, the effectiveness of these recommendations certainly will. If they fail to impact rates, we're on our own.

The Galt Mile Community Association is currently investigating alternatives to this potential eventuality. Progress will be reported at future Presidents Council meetings.

P.S. - On November 29th, Governor-elect Charlie Crist, Senate President Ken Pruitt, and House Speaker Marco Rubio announced their intention to "call a Special Session of the Florida Legislature starting January 16, 2007 to begin an effort to restructure Florida's property insurance market and provide relief to Florida residents and businesses." What a surprise! It appears as if Governor Bush will just have to sit back and wait... like the rest of us.
---
Property Insurance Conference







Florida House Holds Pre-Session Pow-wow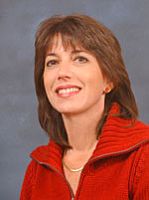 Representative Ellyn Bogdanoff

December 6, 2006 - District 91 Statehouse Representative Ellyn Setnor Bogdanoff notified the Galt Mile Community Association about an ongoing conference being held by the Florida House of Representatives to address the current property insurance crisis. The three-day conference appears to be a pre-session brainstorming effort in preparation for what House Speaker Mario Rubio called, "a Special Session of the Florida Legislature starting January 16, 2007 to begin an effort to restructure Florida's property insurance market and provide relief to Florida residents and businesses." Ellyn's message is as follows:

"I don't have to remind you that soaring insurance costs are hurting Floridians. To address this, Speaker Rubio invited everyone to bring their best ideas to Tallahassee for a three-day conference to solve this crisis. He welcomed all ideas - Democrat and Republican - and discussed them openly and frankly. From this, consensus issues are beginning to emerge:
Cleaning up Citizens Property Insurance and holding its leaders accountable.
Making sure that all houses are built to the strongest standard and have the strongest protections, regardless of where they are in the state.
Expanding our efforts to help homeowners stormproof their homes and lower their insurance rates by being prepared.
Lowering the cost of reinsurance and directing those savings to homeowners.
However, one issue was clear: The legislature knows they have to find a solution to lower insurance rates for Floridians and make sure that insurance companies treat Florida homeowners fairly.
We understand how important solving the insurance crisis is for Floridians. Our office will continue to seek out good ideas wherever we can find them, listen to the homeowners and small business owners in our community, and come back to Tallahassee on January 16th ready to act and bring real insurance relief to Floridians.
Please don't hesitate to contact me at [email protected] with any additional questions or concerns you may have."


Would you like to see events as they unfold? Please Click Here to view the House Conference - LIVE!
---
To GMCA HOME
To CITY OF FORT LAUDERDALE PAGE
To FORT LAUDERDALE BUDGET CRISIS PAGE
To AUTOMATED EXTERNAL DEFIBRILLATOR PAGE