---
A Tale of Two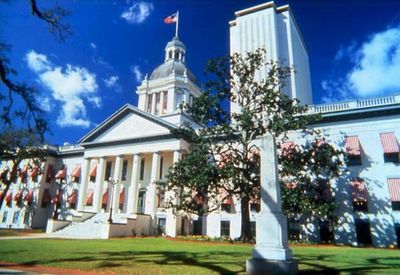 TALLAHASSEE

December 30, 2011 - While association bills abound at the outset of every legislative session, the committee vetting process soon reveals each bill's intent, beneficiaries, supporters and opponents. The wide range of filings are sorted into categories and identified as productive for or damaging to associations and/or their members.

Anti-association bills are generally propelled by one of three motivations; money, politics or ignorance. Individual businesses or entire industries that envision an opportunity to financially exploit common interest communities will call in a meticulously cultivated marker in order to lay some statutory groundwork for their agenda. The lawmakers that carry their water seek to repay past or future campaign funding largesse by relieving associations (and/or their members) of whatever rights or protections that their clients perceive as obstacles to an anticipated windfall.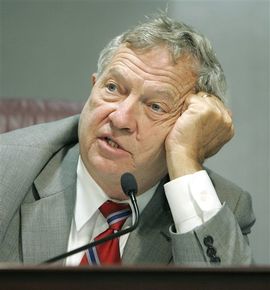 SENATOR MICHAEL BENNETT

In 2012, Bradenton Senator Michael Bennett and Miami Statehouse Representative Frank Artiles volunteered as waterboys for some extremely generous construction industry trade organizations. This comes as no great surprise, since Bennett is an electrical contractor and Artiles is a State of Florida licensed general contractor, real estate agent and public adjuster (what conflict?).

After hearing the case "Lakeview Reserve Homeowners v. Maronda Homes, Inc., No. 5D09-1146 (Fla. 5th DCA)" on October 29, 2010, Florida's Fifth District Court of Appeal ruled that home buyers and homeowners' associations are entitled to recover damages for Breach of Common Law Implied Warranties from the builder or developer who saddles them with defective roadways, drainage systems, retention ponds and underground pipes. The developer asserted that since these elements aren't physically part of the home's structure, marketing materials indicating that homes were in "move-in" condition and available for immediate occupancy weren't fraudulent or misleading. The court disagreed, stating that certain types of common element improvements were necessary to live in a home, and that a home buyer is forced to "rely on the expertise of the builder/developer for proper construction of these complex structures". The case went to the Florida Supreme Court.

While community association advocates supported the lower court's decision, construction industry associations filed amicus briefs in opposition to implied warranties. When the court first ruled against them, the Florida Home Builders Association (FHBA) and National Association of Home Builders (NAHB) paid a call on Bennett and Artiles to hedge their bets. Despite its pendency before the Supreme Court of Florida (which heard oral arguments on December 6th), on December 7th they decided to buy some insurance in the legislature.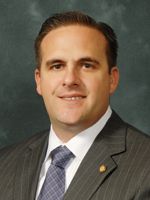 REP. FRANK ARTILES

In his Senate Bill 1196, Senator Michael Bennett seeks to protect developers who sell properties afflicted with critical common element construction defects by squelching their common law exposure to implied warranties. Artiles filed an identical companion bill, HB 1013, in the Statehouse. Their legislation would undermine homeowner rights and remedies for common area construction defects.

Exclaiming that he is a friend to the struggling Real Estate market, the Senator believes that thousands of hoodwinked homeowners are a small price to pay for the confidence his bill would give to developers, thereby stimulating the housing economy. In short, more developers would risk entering the shaky market if they could avoid legal entanglements for performing substandard or defective construction. After all, using scotch tape instead of nails appreciably improves the bottom line. Then again, why should we care about the fate of homeowners' associations or their members?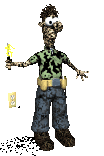 Bennett's bill doesn't only apply to HOAs. Since it targets anyone buying a home, the limitations would victimize homeowner associations, condominiums, co-ops, timeshares and mobile home parks. The legislation infers that condo and co-op owners in new developments who discover that the building's defective drainage system spits sewage into the master bath or that their roof is made of sponge should "suck it up". Bennett refers to these construction disasters as "off-site improvements" and disputes that they diminish a home's habitability.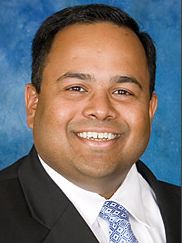 CONSTRUCTION ATTORNEY
SANJAY KURIAN

The Fifth District Court set this simple test to ascertain whether any residential construction element is eligible for implied warranty protection, "In the absence of the service, is the home habitable?" Construction Law Specialist Sanjay Kurian (Becker & Poliakoff, P.A.) holds that since these common area improvements are necessary in order to utilize the residential dwellings for their intended purpose, they are part and parcel of the sale and purchase of a residential dwelling in Florida. In fact, a developer couldn't even qualify for a Certificate of Occupancy absent these improvements. Since association members are assessable for repairing or correcting defective common elements, the bill shifts liability for a developer's negligence to associations and their members. With our support, association advocates hope to euthanize Bennett's bill, thereby depriving the FHBA and the NAHB of the elephantine negligence loophole they helped finance.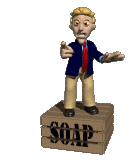 While most anti-association bills thinly veil a mercenary game plan to sell out homeowners, some are filed by misguided lawmakers trying to fix complex problems they don't fully understand. It's no secret that associations appeal to career-minded politicians in search of a sizable statewide constituency. Often more concerned with cultivating a politically productive relationship with the State's two million association members, their proposed bills suffer from a superficial knowledge of association issues. Their legislation's simplistic resolutions would wreak havoc on the same people they aspire to befriend.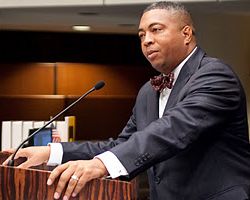 SENATOR CHRISTOPHER SMITH

In an action that appeared out of character for some ordinarily progressive local legislators with laudable records, Fort Lauderdale Senator Chris Smith filed Senate Bill 706 on October 26th. A friend and Broward Legislative Delegation colleague, Representative Hazelle Rogers filed companion bill HB 713 in the Statehouse. The bills threatened to catapult associations plagued with foreclosures into fiscal limbo. In his handiwork, Smith proposed adding the following language to Section 718.115 of the Condominium Act: "The share of the common expenses of a unit in the condominium which is in foreclosure may not be assessed against other units in the condominium."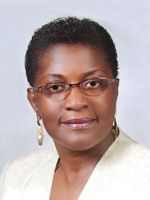 REP. HAZELLE ROGERS

When a unit no longer contributes to the association, every other unit owner is forced to make up the shortfall to address association expenses. While nobody likes it, the alternative - losing employees, utility cut-offs, neglecting pressing maintenance or repairs, or otherwise sacrificing critical services - is a recipe for disaster. An association with 30% of its units in foreclosure would be consigned to paying 70% of its bills or beg reluctant lenders for high-interest bridge financing. This enigmatic time bomb is a clumsy, short-sighted attempt to address the foreclosure Catch-22 that currently burdens associations and their members.

Since Senator Smith and Representative Rogers have reputations for integrity, association officials presumed that they were simply unaware of the catastrophic consequences threatened by their "solution". Surmising that the bills inadvertently exemplified those good intentions that pave the road to hell, after association advocates met with Smith and Rogers on December 8th, the cooperative lawmakers agreed to pull the plug and send the bills to the cornfield.

---
2012 Omnibus Association Bill





Bogdanoff and Moraitis Help Condos and Co-ops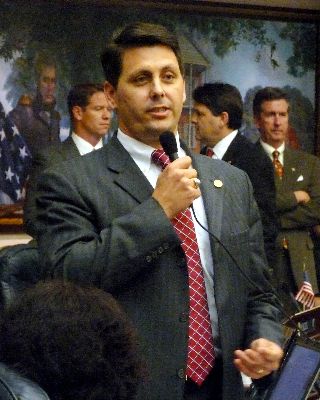 REPRESENTATIVE GEORGE MORAITIS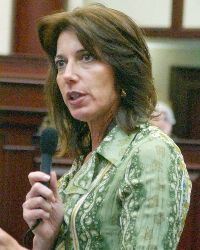 BOGDANOFF EXPLAINS SB 1196

December 13, 2011 - The Omnibus Association bill in 2012 is House Bill 319 (HB 319) – filed by District 91 Statehouse Representative George R. Moraitis. Building on the legislative momentum initiated by then Representative (now Senator) Ellyn Bogdanoff in 2010 (SB 1196) and Representative Moraitis last year (HB 1195), this year's incarnation impacts Condominiums, Cooperatives and Homeowner Associations. Its sister bill in the Senate was filed by our District 25 Senator Ellyn Bogdanoff. Although Senate Bill 680 (SB 680) began as an identical twin to HB 319, vetting committees will selectively purge each bill's provisions that conflict with the interests of their key members.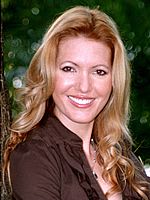 DONNA BERGER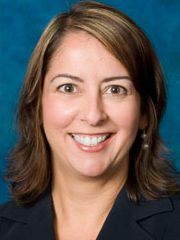 YELINE GOIN

A majority of the legislative content was provided by two powerful Florida law firms via corporate appendages created to cultivate client relations in the flourishing field of "Community Association Law." A longtime friend to the Galt Mile community, association attorney Donna Berger directs the Community Advocacy Network (CAN) for Katzmann Garfinkel & Berger (KG&B) while former Department of Business and Professional Regulation (DBPR) Senior Attorney Yeline Goin directs the Community Association Leadership Lobby (CALL) for Becker & Poliakoff (B&P). The economic symbiosis that fuels these two organizations offers Florida associations efficient communication networks and viable lobbying vehicles while providing the two legal powerhouses with a client supermarket.

Actually, this protocol provides Becker & Poliakoff with a second income stream. Casual scrutiny of Moraitis' 2011 and 2012 association bills reveals some provisions that only benefit management companies, such as B&P client Continental Management (one for you, one for me, one for you, two for me, etc.). Although Moraitis objected to the law firm's adulteration of his bill, he needed the combined political capital of both firms to guarantee its survival. Moraitis enhanced his bill's stability by incorporating provisions drafted by the DBPR and the Florida Bar.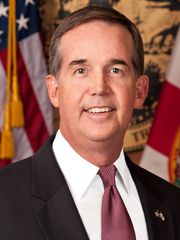 JEFF ATWATER

While these advocacy groups helped Florida associations realize legislative progress for three consecutive years, equally responsible for this productive window are the players that carry the water in Tallahassee. Were it not for Jeffrey Atwater, Ellyn Bogdanoff and George R. Moraitis, South Florida would still be the State's legislative laughingstock – as partisan bickering and self-serving agendas splintered Palm Beach, Broward and Miami lawmakers for two decades.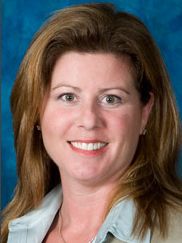 LISA MAGILL
MICHAEL BENDER

Although their efforts responded to a statewide outcry by associations, members of Galt Mile associations live in the districts that sent them to the Statehouse and Senate in Tallahassee. After bringing a high profile association bill to fruition during his rookie year, Moraitis met with constituents on the GMCA Advisory Board to solicit their legislative agenda. Along with a list of statutory glitch repairs, the retrofit deadline for elevators and foreclosure issues, GMCA officials pointed out the longstanding legislative tendency to neglect cooperatives while addressing association obstacles. Moraitis and Bogdanoff included the GMCA recommendations in their legislation. As the bills embark on their journey through House and Senate committee gauntlets, the following is a summary of the provisions that impact Condominiums and Cooperatives (Hat tips to Donna Berger, Yeline Goin, Lisa Magill and Michael Bender).
Section 1

– Elevator Retrofit (F.S. 399.02 – Condominiums & Cooperatives)
Elevator Retrofit - The bill opens with a provision that eliminates the 2015 compliance deadline for retrofitting association elevators with Phase II Firefighter Service, an adaptation that enables Firefighters to control all of an association's elevators with a single master key instead of several keys that respectively control each cab. While the retrofit could conceivably save the couple of minutes it might take to sort out the few keys that control the elevators, there has never been a single case in Florida history wherein a death or injury was attributed to non-compliance with this mandate. The bill postpones the retrofit until an association opts to modernize its elevators, at which point the installation costs for Phase II service would drop to nearly nothing.
F.S. 468.433 – Condominiums & Cooperatives)
CAM Home Addresses on DBPR's Website - Inexplicably, lawmakers reserve their most brazenly besotted legislative blunders for community association bills. Some raving genius felt the public interest would best be served by publishing the names and addresses of association managers on a state website. Since managers issue board-mandated warnings or fines to unit owners for violating association rules, it is not uncommon for irate, tenuously balanced scofflaws to threaten a manager's grizzly demise. Providing borderline sociopaths with the manager's home address is tantamount to painting a target on their perceived nemesis. Enabling screwballs to harass an association employee at home is malicious, if not dangerous. Since the home address of every Florida licensed community association manager (CAM) is also available through the formal public records request system (which at least leaves a paper trail if abused), the bill amends Section 468.433(5), F.S., ordering the DBPR to yank them from their website.
Section 3

– Bylaw Glitch Repairs and Clarifications (F.S. 718.112 – Condominiums)
Unit Owner Meetings – By inadvertently fumbling the phrases "in lieu of" and "in addition to", last year's Omnibus Association Bill (HB 1195) mandated associations to broadcast notices 4 times every hour notwithstanding the notices physically posted on association property. The bill fixes this "notice overkill" glitch.
Board Member Certification Records – Amends Section 718.112(2)(d)4.b., F.S., providing that an association must keep board members' certification records for the duration of their uninterrupted tenure or five (5) years (whichever is longer).
Election Challenges – Creates Section 718.112(2)(d)4.c., F.S., providing that condominium election challenges must commence within 60 days after the announced election results.
Recall of Board Members - Amends Section 718.112(2)(j), F.S., providing that:

Recall Arbitration Deadlines – Under this change, the Division would not accept recall arbitration petitions if there are 60 or fewer days until the member being recalled is up for reelection; or 60 or fewer days have passed since the board member being recalled has been elected.
Unit Owners – This language would permit unit owners to file a petition challenging the board's failure to duly notice and hold a board meeting to certify the recall or the board's failure to file a petition for arbitration if it refuses to certify the recall. The DBPR is limited to determining if the recall petition was properly served on the board and whether the written agreements or ballots are valid.
Board Members – This measure would enable recalled board members to challenge the validity of the recall by filing a petition within 60 days following the recall certification.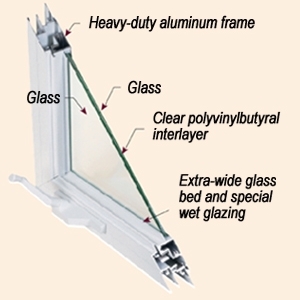 Section 4

– Hurricane Protection (F.S. 718.113 – Condominiums)
In addition to hurricane shutters, impact glass, or other code-compliant windows, this measure allows a majority of the total voting interests to approve installation of "code-compliant doors" and "other types of hurricane protection." No upgrade vote is required if the association maintains, repairs and replaces any of these code-compliant hurricane mitigations. A board may not prohibit a unit owner from installing these protections if they conform to board-approved specifications.
Section 5

– Hurricane Protection (F.S. 718.115 – Condominiums)
This measure provides that a unit owner who installs code-compliant protections must be credited with a pro-rata share of the assessed installation cost for protections that are subsequently approved by the association.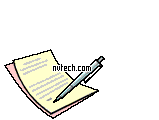 Section 6

– Joint and Several Liability for Assessments (F.S. 718.116 – Condominiums)
Liability for Fees Associated with Delinquent Units – When a third party purchaser (other than a bank) takes title to a property at a foreclosure sale, this provision amends Section 718.116(1)(a), F.S., thereby requiring any third party purchasers and the previous owners to share in the liability for all late fees, interest, costs and reasonable attorneys' fees associated with collection efforts against the delinquent property.
Master and Sub Association Liability – Under this proposal, whether the master association or the sub association acquires title, one would not be liable to the other for unpaid assessments, fees, interest or attorney's fees and costs that came due prior to taking title. This measure will relieve the reluctance of master and sub associations in large communities to foreclose delinquent properties for fear of triggering liability for past due assessments. By amending Section 718.116(1)(b)2., F.S., it corrects a drafting glitch in last year's bill that restricted this protection to sub associations.
Section 7

– Suspension of Rights (F.S. 718.303 – Condominiums)
Governing Document Violations – Intended to address another technical glitch in last year's bill, this provision amends Section 718.303(3)(a), F.S., clarifying exceptions to suspended common area and facilities use rights for unit owners (and/or a unit owner's tenant, guest or invitee) due to violations of the association's governing documents (the declaration, bylaws or reasonable rules and regulations of the association).

Like common area use rights suspended for delinquency, the suspensions don't include access to limited common elements that uniquely service that unit (i.e. balconies), common elements needed to access the unit (i.e. entry and egress), utility services provided to the unit, parking spaces or elevators.

Suspension of Voting Rights – This measure amends Section 718.303(5), F.S., clarifying how the suspended voting rights of delinquent members impacts the constitution of a quorum. Subtracting the number of unit owners whose voting rights were suspended from the number of unit owners ordinarily required for a quorum yields the new number of unit owners required to constitute a quorum. For example, if 50 unit owners are ordinarily required to constitute a quorum and the voting rights of 10 delinquent unit owners were suspended, the revised requirement for a quorum is 40 (50 - 10 = 40).
Section 8

– Phase Condominiums (F.S. 718.403 – Condominiums)
The Real Property Probate and Trust Law (RPPTL) Section of the Florida Bar drafted this amendment to Section 718.403(1), F.S., a provision which relates to the development of condominium phases. While all phases must be added within seven (7) years of submitting the original declaration for the initial phase, during the last three (3) years the owners may vote to amend the deadline by indicating the size of any time extension albeit not to exceed a total period of 10 years.

While the Florida Bar's provision requires adherence to the amendment procedures described in F.S. 718.110(1)(a), it doesn't require compliance with terms described in F.S. 718.110(4) when voting to extend the initial 7-year period.

Section 9

– Condominiums within Condominiums (F.S. 718.406 – Condominiums)
Frequently referred to as "hotel condominiums" or "condos in a condo", although Florida Statutes provide for a single commercial structure comprised of a master or "primary" condominium and one or more sub-condominiums or "secondary" condominiums, various legal and operational aspects of these entities were neglected when originally enacted.

The bill creates Section 718.406, F.S., providing guidance in authorizing owners of the primary condominium to exercise rights on behalf of subdivided unit owners, establishes the relationship between the board representing the primary condominium and its counterpart for the secondary condominiums, provides for the collection of assessments by the primary and secondary associations, provides that the owners of secondary units are subject to the provisions of both the primary and secondary condominium declarations, provides when owner and mortgagee consents are required to create a secondary condominium, establishes that the primary association can dictate specifications for hurricane or other building protections and establishes insurance requirements and obligations of the associations managing and operating both primary and secondary condominiums (consistent with Section 718.111(11), F.S., of the Condominium Act).
Section 10

– Condominium Ombudsman Staff Employment (F.S. 718.5011 – Condominiums)
This provision amends Section 718.5011, F.S., removing a prohibition from "actively engaging in any other business or profession" for full-time Condominium Ombudsman staffers, as long as a secondary position does not directly or indirectly relate or conflict with their responsibilities in the State's Condominium Ombudsman's office.
Section 11

– Bulk Buyers & Bulk Assignees (F.S. 718.707 – Condominiums)
By shielding purchasers of 7 or more condominium units (bulk buyers) from the tough standards and liabilities enacted for developers, the "Distressed Condominium Relief Act" was passed in 2010 to expedite sales of the glut of unsold condominium units in newly built and recently converted communities. While the Act spurred sales, its July 1, 2012 expiration date deprived lenders, bulk purchasers, unit owners and associations of adequate time to realize the anticipated benefits. To remedy this unrealistic time constraint, the Florida Bar drafted this provision that amends Section 718.707, F.S., which extends the Act's sunset date from July 1, 2012 to July 1, 2015.
Section 12

– Official Records (F.S. 719.104 – Cooperatives)
Personal Information – This measure amends Section 719.104(2)(c), F.S., providing cooperative owners with the same personal privacy safeguards that currently protect members of condo and homeowner associations when the association responds to a records request.

Unless a cooperative owner consents to waive this right in writing, a records request would exclude any Social Security Number, Driver License Number, credit card numbers, e-mail addresses, telephone numbers, emergency contact information and any address other than the addresses required for the association's notice obligations. In short, the only personal identifying information that will be made available is the owner's name, unit designation, mailing address and property address.

Personnel Records – Already provided for in condominiums, this measure would prohibit member access to the personnel records of association or management company employees, including but not limited to, disciplinary, payroll, health, and insurance records. Since they aren't considered "personnel records," written employment agreements with an association employee or management company will remain accessible to unit owners, as will budgetary or financial records indicating the compensation paid to an association employee.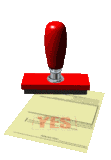 Section 13

– Lender/Mortgagee Consent Requirements (F.S. 719.1055 – Cooperatives)
The bill creates Section 719.1055(7), F.S., duplicating a 2007 provision adopted in the Condominium Act. After the legislation's effective date, cooperative association documents would be precluded from requiring a lender's consent for amendments that don't affect the lender's rights or interests. For mortgages entered into prior to this date, the bill proposes clear protocols for boards to obtain lender consent and provides that any lender who fails to respond to an association's request for approval within 60 days after the date mailed shall be deemed to have consented to the amendment.
Section 14

– Bylaw Glitch Repairs and Clarifications (F.S. 719.106 – Cooperatives)
Election Challenges – Amending Section 719.106(1)(d)1.a., F.S., it provides that cooperative election challenges must commence within 60 days after the announced election results.

Board Member Certification – As currently applied to Condominium board members, this measure creates Section 719.106(1)(d)1.b., F.S., providing two options for certifying cooperative association board members. A Cooperative director can either 1) sign a statement certifying that he or she has read the association's governing documents and policies and agrees to uphold them to the best of his or her ability or 2) complete an educational course approved by the State and submit the certificate of completion to the Board Secretary within 90 days of election or appointment to the board. Certificates earned up to one year before they are submitted are still valid.
Board Member Certification Records – This provides that an association must keep board members' certification records for the duration of their service or five (5) years (whichever is longer).
Recall of Board Members – Amends Section 719.106(1)(f), F.S., providing that:

Recall Arbitration Deadlines – Under this change, the Division would not accept recall arbitration petitions if there are 60 or fewer days until the member being recalled is up for reelection; or 60 or fewer days have passed since the board member being recalled has been elected.
Unit Owners – This language would permit unit owners to file a petition challenging the board's failure to duly notice and hold a board meeting to certify the recall or the board's failure to file a petition for arbitration if it refuses to certify the recall. The DBPR is limited to determining if the recall petition was properly served on the board and whether the written agreements or ballots are valid.
Board Members – This measure would enable recalled board members to challenge the validity of the recall by filing a petition within 60 days following the recall certification.
Section 15

– Suspension of Rights (F.S. 719.303 – Cooperatives)
Governing Document Violations – Intended to address another technical glitch in last year's bill, this provision amends Section 719.303(3)(a), F.S., clarifying exceptions to suspended common area and facilities use rights for unit owners (and/or a unit owner's tenant, guest or invitee) due to violations of the association's governing documents (the declaration, bylaws or reasonable rules and regulations of the association).

Like common area use rights suspended for delinquency, the suspensions don't include access to limited common elements that uniquely service that unit (i.e. balconies), common elements needed to access the unit (i.e. entry and egress), utility services provided to the unit, parking spaces or elevators.

Suspension of Voting Rights – This measure amends Section 719.303(3), F.S., clarifying how the suspended voting rights of delinquent members impacts the constitution of a quorum. Subtracting the number of unit owners whose voting rights were suspended from the number of unit owners ordinarily required for a quorum yields the new number of unit owners required to constitute a quorum. For example, if 50 unit owners are ordinarily required to constitute a quorum and the voting rights of 10 delinquent unit owners were suspended, the revised requirement for a quorum is 40 (50 - 10 = 40).
Section 20

– Effective Date (Condominiums & Cooperatives) – If passed by both the Senate and the House and signed by the Governor, the provisions in HB 319 will become effective July 1, 2012.


Subcommittee Hijinx


On December 7, 2011, the House Civil Justice Subcommittee added 5 amendments to HB 319. One amendment clarified that condo election procedures do not apply to timeshare condominium associations while another provided for how a majority of condominium unit owners can approve creating a "condo within a condo." A third amendment related to HOAs.

Catering to extremely lucrative client relationships with Florida banks, a Becker & Poliakoff attorney and a contracted lobbyist supported the inclusion of an amendment that openly benefits lenders at the expense of associations. Existing law states that mortgagees only have to pay 12 months of accrued base assessments prior to acquiring title or 1% of the original mortgage – whichever is less (aptly termed a "safe harbor" provision), other purchasers must share in the prior owner's debts (collection costs, attorney's fees, etc.).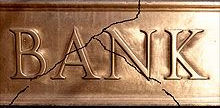 The amendment extends the bank's "safe harbor" protection to successors in title, despite the fact that they aren't party to the defaulted mortgage. The provision also expands the safe harbor lender protections by additionally shielding them from paying "interest, administrative late fees, reasonable costs and attorney fees and any other fee, cost or expense incurred in the collection process." If the association takes a foot-dragging lender to court to push a deliberately stalled foreclosure to fruition and enable a sale (thereby recycling the unit into a productive contributor), this pro-lender provision would stop the court from forcing the lender to reimburse court costs and fees to the association.

When asked why B&P inserted this pro-lender measure into an association bill, CALL Executive Director Yeline Goin answered "It would go a long way toward assisting in clearing out the backlog of distressed inventory." By insuring that banks don't have to pay court costs for intentionally delaying foreclosures, it will somehow speed things along??? In short, this Voodoo provision should precede a requirement to click your heels together three times and whisper "There's no place like home!"

The Committee also approved an amendment conforming laws governing cooperative associations more closely to those governing condominiums. The bill provides for co-ops to hold closed board meetings to discuss personnel matters, to impose a deadline for challenging elections, to require board member education or self-certification and otherwise mirror portions of the Condominium Act.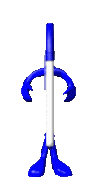 Moraitis' HB 319 has yet to navigate the Judiciary Committee and the Business & Consumer Affairs Subcommittee in the Statehouse before it's out of the woods. In the Senate, Bogdanoff's companion bill, SB 680, must wade through the Regulated Industries, Judiciary and Budget committees. When the bills make it past the home stretch, they will become law… if the Governor can find his pen.

---
The Monster in





the Elevator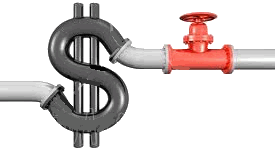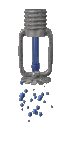 October 30, 2011 - Florida association members living in high rise buildings spent the eight years from 2002 to 2010 anxiously awaiting an assessment that would have exploded family budgets and pushed marginally solvent associations off a cliff. The 2002 mandate to retrofit existing structures with a sprinkler system was drafted by lobbyists for Sprinkler Associations representing international conglomerates like Tyco and Allied Signal-Honeywell that engineer, manufacture, distribute and install the equipment required for compliance with the statute. Nice work if you can get it.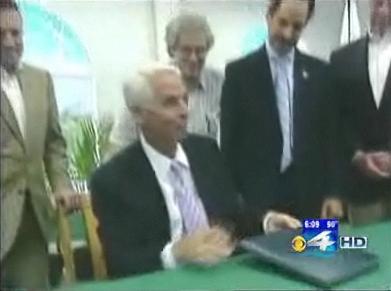 FORMER GOVERNOR CRIST SIGNS ASSOCIATION BILL

When Florida lawmakers twice passed bills (unanimously) meant to relieve cash-strapped association members from coughing up a $million plus assessment, they were subsequently vetoed by two distracted Governors. Despite these disappointing reversals, common interest communities from all over Florida banded behind then Statehouse Gatekeeper Ellyn Bogdanoff to support a third relief bill in 2010. Drawing on resources provided by legal sledgehammers Katzman, Garfinkel Berger and Becker & Poliafkoff, association officials drove Bogdanoff's relief legislation through a hostile gauntlet of Tallahassee's most powerful vested interests - right to the Governor's desk. When Charlie Crist signed the bill into law, two million association members breathed easy.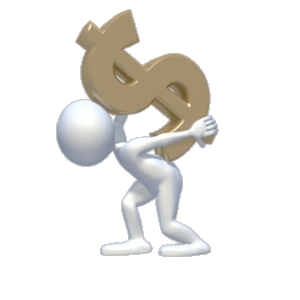 BOGDANOFF EXPLAINS SB 1196

Bogdanoff's 2010 bill acquired statewide prominence for allowing associations to forego the onerous sprinkler retrofit, doubling the financial obligation of foreclosing association lenders and curing a litany of statutory insurance conflicts. It provided long awaited relief from several other ill-conceived mandated expenses. Associations three stories or less with two means of ground level egress were excused from installing a manual fire safety system that the NFPA previously characterized as unnecessary. Actualizing recommendations from Interim Report 2009-125 by the Senate Committee on Regulated Industries, the bill repealed s. 553.509(2), F.S., a statutory obligation to install double redundant power sources for elevators in high rise buildings. Bogdanoff's bill saved us a bundle. Since then, thousands of associations voted to forego the sprinkler retrofit. No longer threatened with the huge attendant assessment, finance committees all over the state turned their attention to addressing the economic downturn's budgetary pitfalls.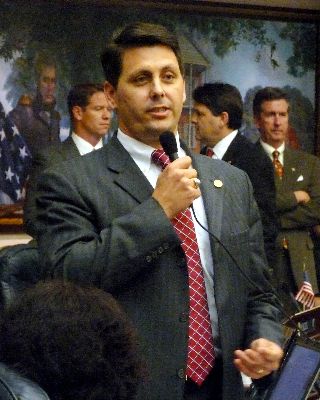 REPRESENTATIVE GEORGE MORAITIS

At the October 3, 2011 GMCA Presidents Council meeting in the Commodore Condominium, Bogdanoff's District 91 successor in the Statehouse – George Moraitis – informed attendees that due to lawmaker preoccupation with redistricting issues and Florida's controversial role in the upcoming Presidential election, the 2012 legislative session will be productively barren. Moraitis is correct. Only the most high profile, politically remunerative bills will make it past the first vetting committee. Until legislators are no longer focused on engineering districts prepackaged with ideologically sympathetic voters, the mundane business of making laws will remain consigned to the back burner.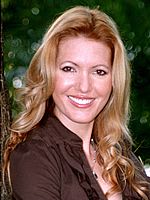 DONNA BERGER

Later in the meeting, association attorney Donna Berger confirmed Moraitis' evaluation of the upcoming legislative session, adding that associations will have to postpone all but the most critical elements of their legislative agenda until 2013. The lost year in Tallahassee concerned Berger for another, more ominous reason. Berger repeated a warning she wrote about in her Condo and HOA Law blog a few days earlier. In three years, members of associations with elevators will face another budget busting assessment.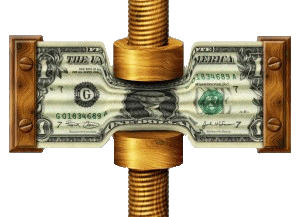 One of the lesser known provisions in Senator Bogdanoff's 2010 legislation amended a law requiring associations to upgrade their existing elevators by adding "Phase II Firefighters' Service", an improvement that was more the product of dysfunctional bureaucratic tap dancing than the lawmakers who usually take a bad idea and make it worse. The "upgrade" was considered so fiscally egregious that similar provisions in three different 2010 bills postponing its implementation until 2015 were simultaneously enacted into law. Measuring the toll that the funding assessment would place on unit owners, Berger said, "estimates run from hundreds of thousands of dollars into the millions." A majority of the attending association officials were understandably shaken by her reference to the fiscal monster lurking in their elevators.

The Elevator Safety Act, chapter 399, Florida Statutes, provides minimum safety standards for elevators and minimum training and/or required experience for elevator personnel working under the Florida Building Code. The Act is enforced by the Bureau of Elevator Safety (bureau) of the Division of Hotels and Restaurants within the Department of Business and Professional Regulation (DBPR).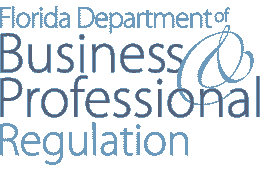 The Elevator Safety Code contained within the Florida Building Code (FBC) is based on the minimum model standards of the American Society of Mechanical Engineers (ASME). Instead of specifically referencing the ASME standards, the department has adopted chapter 30 of the FBC – pursuant to its rules.

ASME A17 serves as the basis for the Florida Elevator Safety Act and the Florida Elevator Safety Code. ASME A17.1 provides requirements applicable to the installation, alteration, maintenance, repair, inspection and safety testing of new and existing elevators. ASME A17.3 guides retroactive requirements for existing elevators.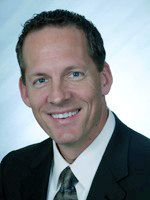 REP. GARY AUBUCHON

By amending s. 399.02, F.S., Bogdanoff's bill forestalls enforcement of the statutory requirement to update code modifications for Phase II Firefighters' Service on existing elevators (as required by ASME A17.1 and A17.3). Applicable to condominiums, cooperatives or multifamily residential buildings that were issued a certificate of occupancy as of July 1, 2008, the bill postpones compliance for a five-year period ending on July 1, 2015 or until the elevator is either replaced or undergoes major modification (whichever comes first).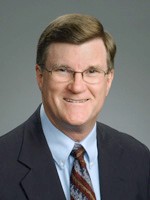 REP. JIM FRISHE

Bogdanoff was not alone in her concern about the elevator retrofit. Similar relief was also provided by Cape Coral Representative Gary Aubuchon in his Building Safety bill, HB 663 (Ch. 2010-176) and Elevator Safety bill HB 1035 (Ch. 2010-110) filed by St. Petersburg Representative and Majority Whip Jim Frishe.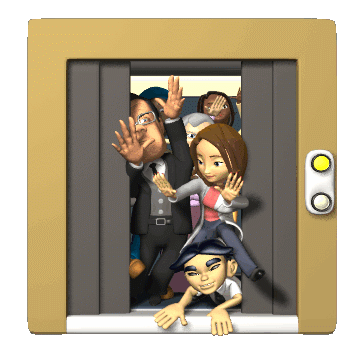 What does this Lego-babble mean? Elevator systems are designed with safety features for use by firefighters during an emergency. Phase I emergency recall systems are designed to automatically or manually recall the elevator to a designated level of a high rise building. This prevents riders from using the elevator and becoming trapped during a fire. If a heat sensitive or smoke detecting initiating device is located at or near the default recall level, the cab automatically proceeds to an alternate designated level.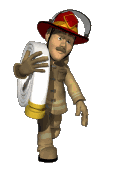 Phase II emergency in-call operation systems are designed to allow a firefighter exclusive operation and control of the elevator(s) during a fire. In an emergency, firefighters must monopolize operational control to evacuate the physically disabled, move firefighters from floor to floor and transport equipment.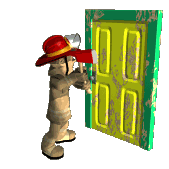 The elevator safety code requires that any alteration, relocation or reclassification of an existing elevator comply with the edition of the Florida Building Code that's in effect when the construction permit application is received. As the code evolves, ASME A17.3 requires owners to retrofit existing elevators in compliance with Building Code revisions or updates. Catch-22 – like matter and antimatter, these two incompatible requirements cannot survive in the same place at the same time.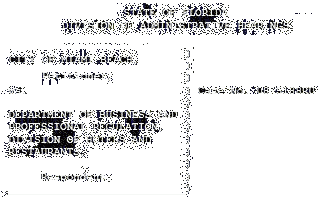 Translation: Even if the elevator is built in strict compliance with the current code, if that code changes, the elevator is no longer compliant. The eerie blend of codes and the governing statute insure that elevators remain a perpetual work in progress. Condominium associations expressed concern over the expense of requiring elevator owners to repeatedly retrofit or modify elevators to meet code revisions. When the Phase II Firefighters' Service update was added to the code, the City of Miami Beach joined its myriad condominiums in challenging the mandate (City of Miami Beach v. Dept. of Business and Professional Regulation, DOAH Case No. 08-5188RU).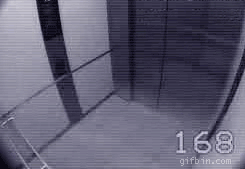 Framing its case, Miami Beach city officials pointed out a conflict between the Florida Building Code and the Florida Statutes. ASME A17.1 (part 8) and A17.3 state "...all existing elevators, regardless of the date of installation, be retrofitted to comply with the current Florida Building Code, rather than the code at the time of installation." Conversely, section 399.03(7), Florida Statutes, mandates "Each elevator shall comply with the edition of the Florida Building Code or Elevator Safety Code that was in effect at the time of receipt of application for the construction permit for the elevator."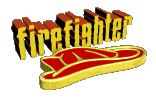 Citing bureau statistics demonstrating virtually no statewide enforcement of the firefighter recall provision before 2008 and irregular subsequent enforcement, Miami Beach officials concluded that this "strongly suggests" that compliance with fire recall provision is not a critical life-safety issue. While the condominiums conceded that proven safety-based updates should be built into their elevator systems, City of Miami Beach officials agreed with their condo constituents that protocol changes shouldn't trigger an expensive retrofit.

In its final order issued on February 27, 2009, the Division of Administrative Hearings (DOAH) held that the Bureau of Elevator Safety (which enforces the Elevator Safety Act) could require elevator owners to retrofit their elevators to meet the Building Code revisions for Phase II firefighter service, despite a bureau admission that no injuries or deaths have ever been attributed to the lack of these systems. After refusing to compromise its right to require the adaptation of elevators to virtually any code modification, to quell blowback from outraged condominiums, it granted several owner requests for variances and waivers related to the expense of complying with code revisions.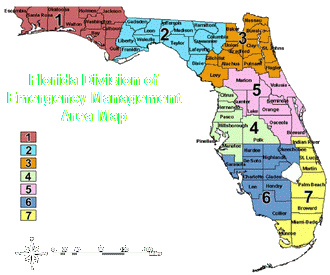 In 2004, the Legislature provided for regional emergency elevator access. Public-access elevators (including service and freight elevators) in buildings six-stories or taller that were constructed or substantially improved after June 2004 had to be keyed, or retrofitted, with a master key to allow firefighters emergency access. A master key for each of the Department of Law Enforcement's seven emergency response regions would allow emergency access to all elevators within that region. The act (s. 399.15, F.S.) also required that all existing buildings come into compliance by July 1, 2007.
In 2006, the Legislature limited the requirement to buildings that were issued a building permit after September 2006, and extended the compliance deadline to October 1, 2009.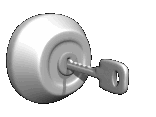 This actually gets screwier. The Phase II firefighter service requirement restricts sole possession of a regional master access key (a universal key that allows all elevators within each of the seven state emergency response regions to operate in fire emergencies) to the local fire department. Elevators constructed to accommodate Phase I emergency recall systems (like most of those on the Galt Mile) are already fitted with access keys. As provided for in s. 399.15(3), F.S., copies may be held by the owner and distributed to the licensed servicer, state-certified inspectors, the local Fire Department and DBPR officials (the parent agency of the Bureau of Elevator Safety).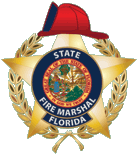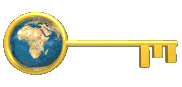 The act is enforced by Division of State Fire Marshal within the Department of Financial Services (DFS). Noncompliance subjected a property owner to administrative penalties. If it was technically, financially or physically impossible to bring a building into compliance, the local fire marshal could allow alternative measures to provide emergency access. The local fire marshal's decision could be appealed to the State Fire Marshal. As per rule 69A-47.019, F.A.C., the State Fire Marshal determined that a lock box loaded with all the elevator keys that could be opened by the regional key was an acceptable alternative. The 2010 legislation enshrined the State Fire Marshal's rule into law, confirming that placement of all the elevator keys into a lock box accessible by the master key for the relevant emergency response region could satisfy the emergency public access requirements.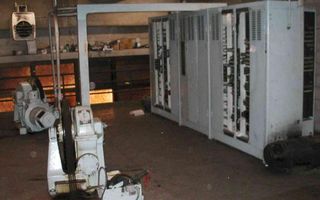 MECHANICAL SYSTEM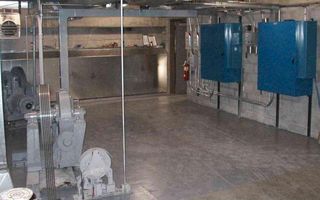 COMPUTER MODERNIZATION

The degree of difficulty facing each non-compliant Galt Mile association is largely a function of when their elevators were installed or last modernized and the fire safety controls that were integrated into the system. Elevators built or last modernized prior to passage of the 2004 Elevator Safety Act may necessitate the retrofitting of both Phase I and Phase II firefighter service requirements, which will affect the cabs, the main and remote control panels, the in-car and mechanical room fire safety elements, the alarm initiating system, internal and external emergency communications and the elevator lobby stations. While modernizations performed after 2004 should have addressed the Phase I mandate, it is likely that the shifting Phase II requirements remain neglected. In short, the cost of compliance for each association will depend primarily on the inherent flexibility of its existing system.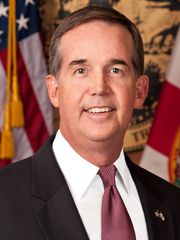 JEFF ATWATER

DAVID RAINES

Associations that are unable to comply by the July 1, 2015 deadline can apply to the Bureau of Elevator Safety for a variance. In accord with the requirements of Section 120.542, Florida Statutes, the application must include the statute or code from which relief is requested, the motivating hardship and an explanation of how the petitioner plans to otherwise meet the intent of the code. Associations can alternatively ask Fort Lauderdale Fire Marshal David Raines for a variance or waiver. In turn, Raines' decision can be appealed to Florida CFO and State Fire Marshal Jeffrey Atwater, our former District 25 State Senator.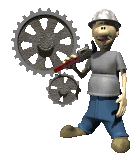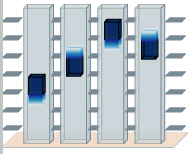 On Tuesday, October 11, 2011 at 9:30 a.m., Statehouse Representative George Moraitis filed House Bill 319 (HB 319), which houses a Chinese menu of relief provisions for Associations and their members. The opening section of Moraitis' bill amends the enforcement suspension for retrofitting elevators with Phase II Firefighter Service currently mandated in s. 399.02(9), F.S. Our District 91 voice in the Statehouse seeks to remove the July 1, 2015 deadline, thereby leaving the suspension intact "until the elevator is replaced or requires major modification". Since an elevator modernization upgrades the system's access capabilities, it inclusively cures Phase I and Phase II Firefighter Service issues. If Moraitis' bill is successful, the budgetary impact of compliance will become a function of attrition rather than an assessment time bomb.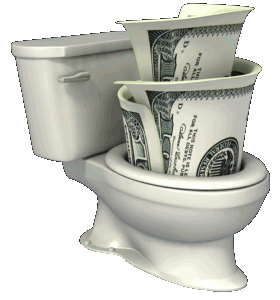 In compliance with s. 399.15(8), F.S., the Department of Financial Services adopted rules to determine the master key to be used in each of the emergency response regions. Galt Mile elevators must be retrofitted with the master key indicated for Emergency Response Region 7, which includes Monroe, Miami-Dade, Broward, Palm Beach, Martin, St. Lucie and Indian River Counties. As provided by rule 69A-47.015, F.A.C., the master key prescribed for region 7 is Yale Key No. R-80833-2006-7. If the reprieve in Moraits' HB 319 fails to survive the 2012 legislative gauntlet, Galt Mile associations will have until July 1, 2015 to retrofit their elevators, plead out to the bureau or cut a deal with the Fire Marshal. Tick Tock.

While some politicians mourned their lost monopoly, others - like Bogdanoff - decided to make the most of the open redistricting process by enlisting participation of constituents. After all, one of the adages that helped fuel our talented District 25 Senator's meteoric career is, "If you can't beat them, lead them." – [editor]

For those of you with a message for the Governor, his contact information is as follows:
Whether overmedicated, not playing with a full deck, a secret fan of organized crime or "a Libertarian," there is no getting around the fact that each day our Governor dawdles, seven more bodies can be laid at his feet.
The Mother of all Deregulation Bills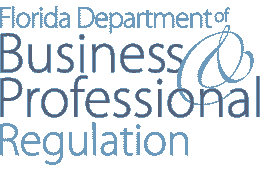 The session's lollapalooza surfaced on March 15th, when the House Business and Consumer Affairs Subcommittee filed their 281-page PCB BCAS 11-01. Packaged as a "Partial Committee Bill", it arbitrarily eviscerates a disparate cross section of State Departments and Divisions. After three hours of debate, it was recommended as a committee bill by a vote of 10 Yeas vs. 5 Nays. The next day it was assigned a number – HB 5005. The bill's light speed progress was no coincidence. House Speaker Dean Cannon [R], a Winter Park attorney, provided it with wings in the Statehouse. Unfortunately, It wholly eliminates the provisions that established the Division of Florida Condominiums, Timeshares and Mobile Homes in the Department of Business and Professional Regulation (DBPR).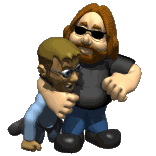 The Division has a history of intermittent controversy and has often been slow to respond when confronted by conflict. Nevertheless, prior to its creation, thousands of condominiums were run like Dodge City. Developers refused to relinquish control of association boards long after a majority of the units were sold. Rogue association boards openly colluded with contractors and vendors to bleed association budgets, regularly awarding lucrative association contracts to friends or family. Elections were a joke, as "strongarm" candidates would isolate unit owners, hand them a ballot and extort a signature. In many associations, ballot signatures weren't those of the members. Despite its shortcomings, the Division is the only authority empowered to enforce the statutes that protect associations and their unit owners. If disbanded, there will be no agency equipped to enforce statutory prohibitions against managers or directors looting the reserves, taking payoffs from vendors, failing to provide financial reports, etc. Repeatedly scammed unit owners will have to file a lawsuit against an association that can assess them to defend the suit – not exactly a level playing field.

Currently, a vast number of condominium disputes are sent to the Division Arbitration Section, where 80 – 90% are settled without the need for a lawsuit. If the Division is voided, every dispute winds up in court, where years pass before verdicts are systematically awarded to the party with superior resources.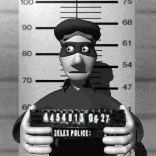 The bill also repeals Part VIII of Chapter 468 of the Florida Statutes, which licenses and regulates Community Associations Managers (CAM), Management Companies and the Regulatory Council of Community Association Managers. Before the State mandated competence standards for Community Association Managers, thousands of associations were fiscally molested by the individuals and companies they hired to operate their home and safeguard its value. Despite a four-page yellow sheet or having recently flunked rehab, career criminals would be adequately credentialed to manage your condominium and control its assets. Management companies would revive the currently illegal practice of contracting condo services to affiliates and subsidiaries, squeezing multiple income streams from association clients. For unit owners, this deregulation horse race means increased maintenance costs and functionally unenforceable rights.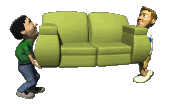 Association unit owners aren't the only Florida residents stripped of their statutory protections by this mega-bill. Among the dozens of Florida businesses it deregulates are a rogue's gallery of industries with nationwide reputations for fraud, theft and abuse. Some of the professions that would no longer be accountable to their customers are home inspectors, intrastate movers, mold-related services, motor vehicle repair shops, charitable organizations, telemarketers and dozens of other businesses that predominate consumer fraud warnings and Attorney General Watch Lists.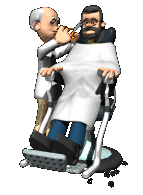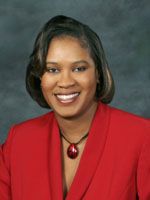 REPRESENTATIVE MIA JONES

Businesses targeted for deregulation belong to one of two categories; industries with a verifiable history of fraud and abuse that were regulated to protect the general public or industries that were regulated to offer similar protections to a large population segment – such as the elderly, association members, homebuyers etc. When initially reviewed by the Business and Consumer Affairs Subcommittee, many of the committee's members tried removing some of the businesses from the deregulation list. Representative Mia Jones offered an amendment that would have preserved regulations governing Community Association Managers and Management firms. Given the committee's political mindset, it was rejected. Ironically, the only businesses that were extricated from the bill were barbers and Cosmetology Specialists, including Hair Braiders, Hair Wrappers, Body Wrappers, Manicurists, Pedicurists and Nail Extensions. In their headlong rush to rack up deregulation points with the new administration, pandering lawmakers overlooked the direct physical contact with customers required of these professions. Since deregulating them could present an imminent health hazard, lawmakers expunged them from the list to avoid implicit liability.

When Florida voters indicated their support for deregulation, they weren't prepared to be stripped of laws that protect them from crimes like fraud and theft. Unfortunately, that's irrelevant to many of our lawmakers. Certain legislators intend to exploit the Governor's deregulation mandate by clearing the way for businesses in which they hold an interest. Others are collecting chips from Speaker Cannon, Senate President Haridopolos or Governor Scott that they will cash in when their own pet bills are threatened. For association members, that means increased maintenance costs and fewer rights.

Since the well-publicized purpose of this bill is to revitalize Florida's economy, the House Staff Analysis measures how eliminating the Division will contribute to this objective. Condominium and cooperative unit owners will keep the $4 annual fee they currently pay to support Division functions. That's all – nothing else. Allowing association members to hang on to $4 each year is how this provision benefits the State's economy. While acknowledging that inexpensive association arbitrations will be replaced by extremely expensive lawsuits, the Staff Analysis omits that factor from its benefit calculation. Similarly meaningless economic benefits accrue to every one of the "deregulation" provisions. It's not surprising that the bill is a fraud since its chief architect in the Governor's mansion has unique expertise in that area. Since the Division is fiscally independent and has no impact on the State budget, why was it marked for execution? In a nutshell, this deregulation dog and pony show rips off the $7.3 million contributed by unit owners to the Division fund and dumps it into the General Fund.
Ordinarily, the bill would be referred to several relevant house committees for review while co-legislation in the Senate would undergo a similar vetting. While in committee, lawmakers are given an opportunity to offer evidence of unintended consequences as well as add, delete or amend provisions. Input is taken from parties impacted by the legislation. Only after the selected committees in both houses sift through their respective bills' ramifications will the full House and Senate vote on the legislation.

Apparently, this bill will only be referred to several House committees. It will avoid the committee process in the Senate, depriving parties with an interest in the legislation of a viable chance to correct or amend the bill's shortcomings. The unusual bill number, HB 5005, indicates that the legislation is what's called an "implementing bill." Implementing bills hold the statutory changes needed by lawmakers to meet budget objectives. After hashing out a spending plan, Senate and House members send identical draft budgets and implementing bills to their respective bodies. Once approved at a bicameral appropriations conference, the bill heads to the full Senate for a vote, bypassing the checks and balances of the Senate committee process. In addition to explaining its lack of credibly beneficial economic provisions, it's appurtenance to the budget process clarifies why our $7 million in the Division fund mystically falls prey to this bill. By whacking the bill over to the budget side of the process, the legislative leadership is also able to shield the bill's underlying rationale and consequences from public scrutiny until after its approval by the legislature.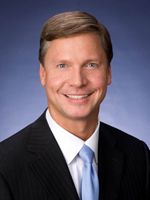 HOUSE SPEAKER
DEAN CANNON

When Floridians realize that they are once again at the mercy of crooked mold remediators, movers that hold their furniture hostage until they kick up the contract price, and auto repair shops that charge for a new starter after replacing the cigarette lighter, these lawmakers will have to explain to their constituents how reviving these scams and rip-offs benefitted the state's economy.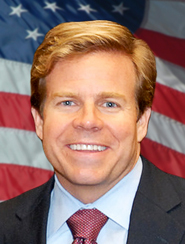 SENATE PRESIDENT
MIKE HARIDOPOLOS

The Galt Mile Community Association and similar organizations across the state are working with association advocates in Tallahassee to fight legislation designed to pick the pockets of unit owners. Since trying to overturn bills blessed by the House Speaker and the Senate President is ordinarily an exercise in futility, these pro-association groups and their advocates decided to concentrate their efforts on removing the two legislative elements that impact associations. They opted to use the abbreviated committee reviews to extract the provisions that eliminate the Division and the regulation of Community Association Managers.

To enhance their effectiveness, the committee presentations made by our pro-association advocates in Tallahassee must be backed up by supportive correspondences (email, telephone, fax, etc.) from unit owners. Since there are dozens of other deregulation targets in the bill, receiving thousands of emails from disconsolate association members would convince these lawmakers to carefully weigh whether deregulating associations and their managers is worth the political price of alienating 3.5 million Florida constituents, most of whom are registered voters.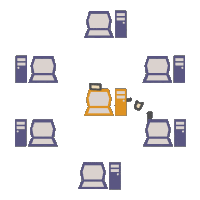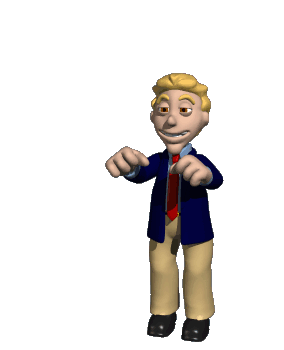 The bill was scheduled for vetting by the House Economic Affairs Committee on March 24th at 8:30 AM, the second of its three planned House Committee stops. Earlier, a substitute bill that removed the two association-related provisions was filed with the committee. Following a heated debate, the panel approved the Committee Substitute by a vote of 12 Yeas vs. 6 Nays, salvaging the Division and the licensing requirements for CAM managers. Thousands of emails, letters, faxes and phone calls from frothing association members across the state worked their magic.

HB 5005 is still filled with provisions that literally invite rip-off artists to molest vulnerable Floridians. You have to admire the raw panache of its supporters in disguising the legislation as an economic recovery measure. While purporting to cut the fat from bloated bureaucracies, it actually rolls out a welcome mat to thousands of incompetent and/or thieving deadbeats that honest members of their respective professions were delighted to be rid of. While the public ponders the bill's mysterious benefits, dedicated funds become budget fodder. As illustrated in the bill's House Staff Analysis, in exchange for eliminating the laws that cleaned up dozens of disreputable professions, the state's economy gets a goose egg.

That's not all these tricky doggies have up their sleeves. On March 26th, the House released its first draft budget. Buried on page 360 is a planned transfer of $6.2 million from the Division of Condominiums, Time Shares and Mobile Homes Trust Fund to the State School Trust Fund. Instead of deregulating the Division, they intend to digest its funding. In summary, the funds we contributed to inexpensively resolve association conflicts were magically transformed into a school tax. The flimflam isn't etched in stone until the Senate rings in with its spending plan.

As the session progresses, bills harmful to associations and unit owners will be discussed on the Galt Mile web site (www.galtmile.com) where links will be provided to both the bills and the lawmakers controlling their fate. In fact, HB 5005 is still filled with provisions that literally invite scam artists to have at vulnerable Floridians. Visit the Community Advocacy Network web site (www.canfl.com) for a comprehensive explanation of the session's most threatening bills, a breakdown of their consequences and a response system that is extremely convenient and user friendly. You can also check the Community Association Leadership Lobby web site (www.callbp.com) to keep pace with session events. The deal is simple. If everyone leaves this task to their neighbors, by next year, we will all be paying for these antics in Tallahassee. Is it worth a few minutes to hang on to your rights... and your wallet?

---
West & Bogdanoff: Something different?



Fair Play for Big Oil and Big Insurance?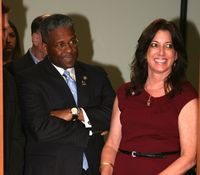 ELLYN BOGDANOFF AND ALLEN WEST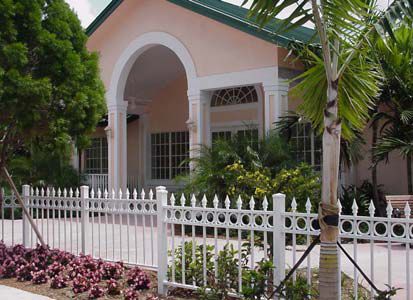 BEACH COMMUNITY CENTER

February 26, 2011 - On February 3, 2011, the Galt Mile Community Association sponsored a Town Hall meeting at the Beach Community Center. The event was conceived to introduce the neighborhood's newly elected representatives in the Florida Senate and the U.S. Congress. The neighborhood association's Advisory Board works with the Galt Mile's elected officials to address association and/or community issues. With the exception of City Commissioner Bruce Roberts, Mayor Jack Seiler, U.S. Senator Bill Nelson and President Barack Obama, the November elections heralded the wholesale replacement of the entire Galt Mile political voice box. Having traded her District 91 Statehouse responsibilities for those of a Florida State Senator, Town Hall guest Ellyn Bogdanoff is no stranger to the Galt Mile Community. In contrast, Congressman Allen West's credentials as a largely unknown "war hero" whose political achievements were limited to deposing incumbent opponent Ron Klein fueled an abiding curiosity in both supporters and opponents of his successful campaign.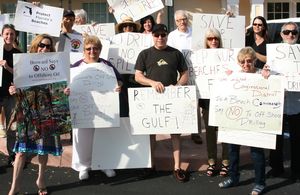 ANTI-DRILLING DEMONSTRATORS

Although the 4 PM start time (3:30 PM for registration) precluded participation by most clock punching 9 to 5ers, roughly 150 Galt Mile retirees, public officials and political ideologues found their way to the Thursday afternoon event. En route to the Community Center's auditorium, attendees penetrated a squad of sign-wielding demonstrators from a local Democratic Club. The protest targeted Congressman West for supporting offshore drilling in Florida waters.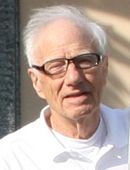 IVAN ITKIN

President Ivan Itkin of the "Galt Ocean Grassroots Organization Democrats" (AKA - the GOGO Democrats) summarized his group's concerns. A political activist from L'Hermitage, Itkin exclaimed "We're here because we're concerned about our beaches. We continue to have this potential problem with oil spilling off our coast. West is talking about how we ought to have offshore drilling because we need it for the country. What do the people of Florida need? We don't want to end up like Louisiana. He has a responsibility to protect our interests. Our beaches are very important to us. Our beaches are our lifeblood. If we lose them, we lose a hell of a lot." The short version was delivered by Democratic committeewoman Estee Pavlica of Playa del Sol "Turning the State's beaches into oil fields is an incredibly bad idea."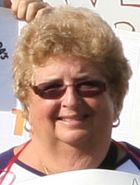 LINDA EIDINGER

Also joining Itkin was Linda Eidinger, a Playa del Mar resident who played an integral role in the campaign to derail construction of the Calypso gasworks off the Galt Mile beach. Eidinger expanded the criticism to include Ellyn Bogdanoff, impugning her support for the controversial drilling policy. Reminded that Bogdanoff was a key ally in aligning political opposition to Calypso, Eidinger turned to Matthew Schwartz, Conservation Chair of the Broward Sierra Club, and asked if he could verify whether or not Bogdanoff had publicly advocated offshore drilling. When Schwartz answered "I don't think so," Eidinger smiled and accompanied the GOGOs into the auditorium.

Meet Congressman Allen West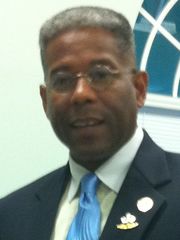 DRILLING PATRIOT WEST

After informally greeting a host of public officials from Fort Lauderdale, Broward County, Lauderdale-by-the-Sea, Oakland Park and Pompano, GMCA President Pio Ieraci introduced Florida Senator Ellyn Bogdanoff and Congressman Allen West. Drawing on a time-tested military strategy, Retired Colonel West commandeered the floor and issued a polite challenge to the demonstrators. The rookie Congressman opened by classifying energy independence as a national security issue, arguing for the aggressive exploitation of any and all domestic energy sources - both on and off-shore.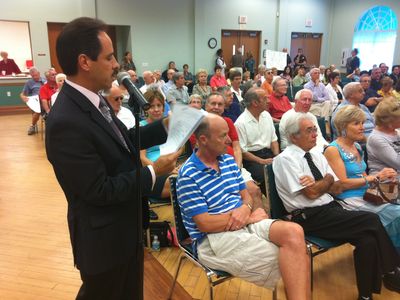 PIO IERACI INTRODUCES CONGRESSMAN ALLEN WEST

Several residents confronted West about his outspoken support for eliminating Florida's moratorium on offshore drilling. West responded by questioning the patriotism of anyone opposed to OCS (outer continental shelf) energy exploration. When one resident asked West why he would place the Galt Mile at risk for a British Petroleum (Deepwater Horizon) style environmental disaster, instead of answering, the tea party favorite from Plantation begged the question "Do you prefer buying gas from people that want to kill us?" Seemingly miffed by West's inflammatory deflection, another resident repeated the question, asserting that an oil spill off the Fort Lauderdale beach would eradicate the local economy for years. West answered "Since what happened in the Gulf was an isolated glitch, a reoccurrence is statistically impossible." He added, "If we don't drill offshore, China and Cuba will use slant drilling techniques to steal our oil and gas. I can guarantee that if they do it, it will pose a far greater danger to the environment than if we did it ourselves."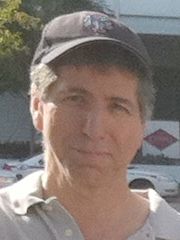 MATTHEW SCHWARTZ OF
THE SIERRA CLUB

Handed the microphone, Matthew Schwartz of the Sierra Club echoed the fears of previous speakers and questioned the wisdom of gambling with the City's most valuable asset. He wondered why West didn't prefer investing in sustainable low-impact energy resources like solar, bio-fuels and wind. West retorted "While I also support developing these alternatives, can you tell us exactly how long it will be before these technologies are commercially viable? Because while we wait, buying oil from our enemies continues to fund terrorism abroad and at home."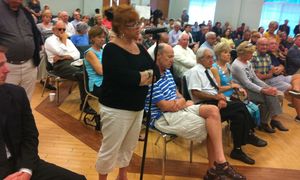 GALT QUESTIONER CONFRONTS WEST

When several vocal West supporters also questioned the logic of risking the long-term tourist economy for a few years of pulling oil from the beach - if there is any - it seemed to dawn on West that he was facing a NIMBY crisis (Not in my Back Yard). While most of his supporters are intrigued by his gung ho, "damn the torpedoes" vision for a full frontal economic blitzkrieg, if these same residents woke up to oil wells on their beaches - much less tar balls - they would soon be calling for public executions of those responsible. Suddenly, West softened his stance, clarifying that he supports "limited exploration for oil and natural gas - not on the beach but past the horizon - where no one can see."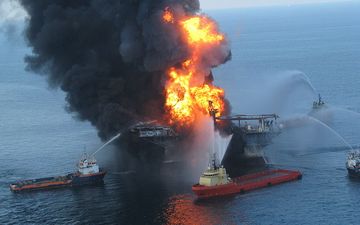 DEEPWATER HORIZON EXPLOSION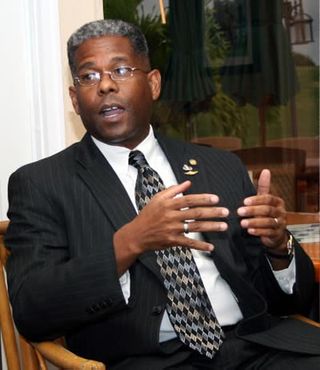 WEST INTERVIEW

One week earlier, in a January 27th interview conducted by Sun Sentinel Washington correspondent Bill Gibson, West insisted on bringing oil rigs close to shore, stating, "We need to make sure it's close enough so we don't have what happened in the Gulf, where [the leaking well] was so deep we couldn't get out there and take the emergency procedures to rectify that type of spill." Given his predisposition to shoot from the hip, West's supporters have become somewhat accepting of his tendency to spin recent history. Anyone who followed the Deepwater Horizon fiasco knows that there were no viable emergency procedures in the BP response plan.

The Offshore Drilling Dogma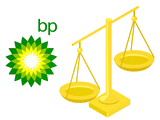 The complications that plagued the BP cleanup had little to do with the platform's deep ocean placement. Following passage of the Energy Policy Act of 2005 and a Bush White House executive order to "short cut" oil & gas exploration licensing procedures, the U.S. Minerals Management Service (MMS) rubber stamped license applications at an unprecedented pace, violating State laws and ignoring their own in-house reports warning about the compromised credibility of corporate safety representations by oil companies.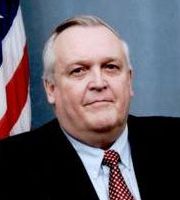 INTERIOR DEPT I.G. EARL DEVANEY

In September 2008, Department of the Interior Inspector General Earl E. Devaney reported that MMS officials took drugs and had sex with energy company representatives while accepting gifts, hunting and fishing excursions, executive boxes at the Peach Bowl and other perqs that made the "Payola" disk jockeys look like choir boys. In 2009, MMS regional supervisor Don Howard - in charge of oil exploration and drilling in the Gulf of Mexico region - pled guilty to a conflict of interest in New Orleans federal court when he lied about receiving gifts from an offshore-drilling contractor and was sentenced to a year's probation (a slap on the wrist plea deal with Federal prosecutors).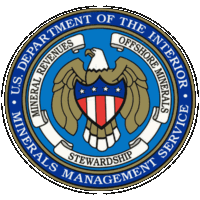 In July of 2009, before BP even submitted a drilling plan, the U.S. Minerals Management Service pre-approved BP's oil spill clean-up plan without first getting required environmental impact permits from the National Oceanic and Atmospheric Administration (NOAA). NOAA assesses threats to endangered species and the environmental impact that drilling would have on Gulf ecosystems. On September 9, 2009, NOAA released evidence that MMS understated the likelihood and potential consequences of a major spill in the gulf and knowingly understated the frequency of spills that had already occurred there. MMS scientists that were charged with reviewing Environmental Impact Statements submitted by drilling applicants confirmed that their reports were doctored to indicate "no environmental impact" and their calculations of spill risks were similarly downgraded by MMS agency managers with cozy industry relationships.
Since the emergency response measures included in BP's environmental impact statement were admittedly cobbled together to circumvent MMS regulatory licensing requirements and expedite the application, they were never tested - primarily because the actual drilling plan didn't exist when the cleanup measures were approved. For instance, BP's response plan claimed it could contain any possible spill by vacuuming up over 20 million gallons of oil per day. BP's actual recovery rate following the Deepwater Horizon explosion was about 350,000 gallons per day - roughly two percent of their claimed capabilities. When chapters of the response plan mitigated damages to communities of walruses, sea lions and seals, investigators realized that BP simply transplanted sections of an impact statement used to secure a previous drilling license in Alaskan waters. The walrus, sea lion and seal populations in the Gulf of Mexico are limited to nearby inland marine parks.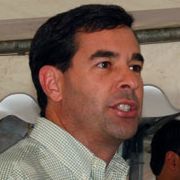 BP V.P BOB FRYAR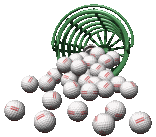 After watching BP jump from containment domes to golf balls to human hair in a frenzied series of "Hail Mary" fixes devised and implemented on the fly, the State of Florida and the Interior Department confirmed that the bogus BP response plan was window dressing. Blaming the Deepwater Horizon disaster on malfunctioning well shut-off equipment on the seafloor known as a blowout preventer (BOP), BP senior vice president Bob Fryar admitted that they may have been overconfident in marginalizing the need for a realistic fail-safe mechanism that could have remotely engaged the BOP. Against the advice of their own scientists, MMS granted BP's request to waive the fail-safe measures, saving the company roughly $500,000.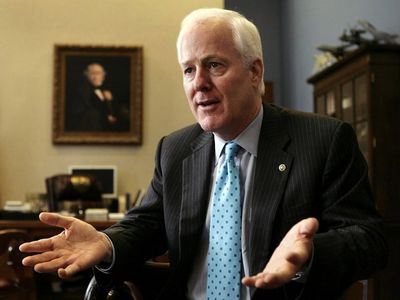 SENATOR JOHN CORNYN OF TEXAS

Demands to reevaluate the risks of offshore drilling weren't limited to pin-headed, pencil-necked, alarmist tree huggers from the Eastern liberal establishment. Rep. Joe Barton, top Republican on the House Energy and Commerce Committee and a strong supporter of offshore drilling, criticized BP's "attention to safety, their attention to maintenance, their attention to using best available control technology and best monitoring practices." Senator John Cornyn of Texas, another pro-industry Republican, declared, "This is one of those incidents that, when it occurs, of course, it changes everything in terms of our perception about the risk and the consequences of failure."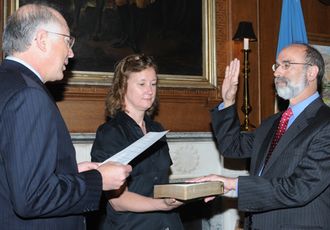 INTERIOR DEPT DIRECTOR KEN SALAZAR SWEARS IN
MICHAEL R. BROMWICH AS BOEMRE'S NEW DIRECTOR

On May 19, 2010 Secretary of the Interior Ken Salazar announced the breakup of MMS into three separate divisions, the Bureau of Ocean Energy Management, the Bureau of Safety and Environmental Enforcement, and the Office of Natural Resources Revenue, which will respectively oversee energy leasing, safety enforcement, and revenue collection. When Director S. Elizabeth (Liz) Birnbaum of the Minerals Management Service resigned following the Deepwater Horizon debacle, Salazar rechristened the MMS as the Bureau of Ocean Energy Management, Regulation and Enforcement (BOEMRE). On June 21, 2010, former federal prosecutor and inspector general for the Justice Department Michael R. Bromwich was sworn in as BOEMRE's new director. By installing a legal pit bull, the Administration hopes to convince agency bureaucrats to think twice before bartering access for lucrative industry consultancy deals or free tickets to the hometown rodeo. Needless to say, intimidation has rarely stopped vulnerable mid-level agency managers from banging away at the oil industry's $billion piñata.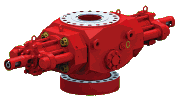 BLOWOUT PREVENTOR

When the Transocean rig exploded and BP's sole recovery strategy (the BOP) went south, its deep ocean placement allowed the oil to dissipate into a huge body of water. Since oil spills are zero sum events, if the spill occurred at a location closer to shore, as endorsed by Mr. West in his interview, the coastal environment would have taken the full brunt of the devastation, sealing its reputation as a "former vacation destination" for the foreseeable future.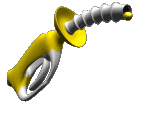 What about gas prices? As admitted by Suez officials when asked if the Calypso gas rig would lower prices, NOT A CHANCE! About one third of the pump price goes to taxes, distribution & marketing and refinery costs. The other two thirds pay for the different flavors of crude oil. Those prices are set by the world's oil-exporting nations, primarily OPEC, which bases the cost on current and future world-wide demand.

Mr. West's domestic energy theory is a hard sell for Florida residents. It doesn't matter how many oil wells the energy industry manages to plant along the Florida coast. Not one drop of crude will be reserved for the Floridians who sacrificed their beaches. Instead, the oil will go to fill open contracts held by whatever company purchases the rights. Ordinarily, that means the highest bidder. In view of the current world debt balance, it is far more likely that oil pulled from Florida's beaches will power Chinese factories, not Florida homes.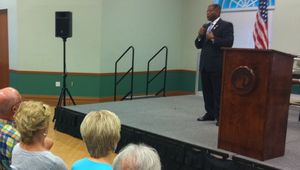 CONGRESSMAN ALLEN WEST

Observing that his "Drill, Baby, Drill" hard line mantra was stirring concern as the initially friendly audience began envisioning the beach covered with oil-soaked seabird carcasses, West retreated to a perspective that that targets Florida's sizable unemployment burden, stating "Oil exploration would produce jobs and boost the Florida economy." Dissatisfied with the tepid response, West reached again for his big gun. "If the Muslim Brotherhood takes control of Egypt, they will probably close the Suez Canal, jeopardizing oil shipments to the United States. Anyone who opposes offshore oil exploration is keeping us from energy independence and placing us at the mercy of terrorists."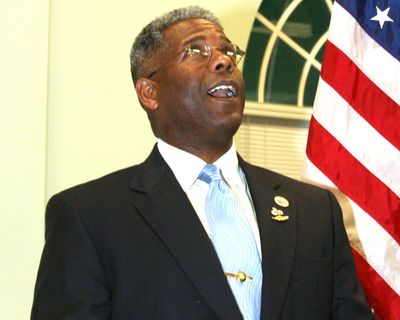 WEST ON MUSLIM BROTHERHOOD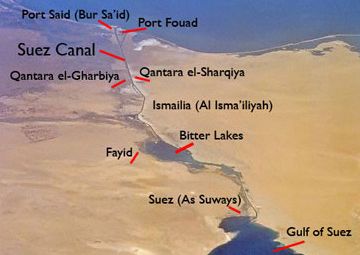 SUEZ CANAL OIL ROUTE

Following the prolonged exchange of sound bites over offshore drilling, the Congressman summarized his platform for immigration, social security and taxes. In a nutshell, West considers anyone who is here illegally unworthy of any form of legal status - including children. Recognizing that Social Security is unsustainable if not adapted, West wants Congress to raise the eligibility age and means test recipients. In his drive to cut the deficit, West favors tax cuts for Florida businesses - including lowering the cap on the corporate tax rate - which will increase the deficit. He believes that its money well spent if it stimulates the economy and promotes job growth.

Jack Seiler Chimes in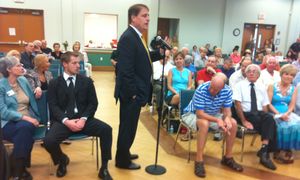 MAYOR JACK SEILER ADDRESSES GUESTS

While West was wading through the list of registered speakers, Fort Lauderdale Mayor Jack Seiler sought out the Sierra Club's Matt Schwartz. In their earlier confrontation, West dismissed Schwartz's preference for environmentally safe solar, bio-fuels and wind energy resources by arguing that their developmental immaturity disqualifies them as alternatives to drilling off Florida's beaches. The exchange triggered Seiler's political radar. With Schwartz in tow, Seiler headed to the Community Center office.

At Seiler's request, Community Center Manager Susan Riestra pulled up a picture on the office computer. The monitor featured a full screen shot of solar panels on the Community Center roof. Seiler said, "We installed them on Tuesday. They will substantially cut future energy costs." When an excited Schwartz asked if he could climb on the roof to see the apparatus first hand, Seiler declined, concerned about the danger. Finally, it dawned on Schwartz that Seiler was demonstrating an example of a commercially viable solar energy system. When Schwartz asked for a breakdown of the related costs, Seiler consented to make them available.
Senator Ellyn Bogdanoff at Bat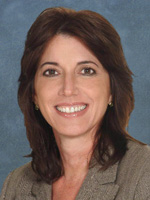 FL SEN. ELLYN BOGDANOFF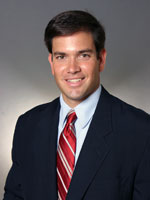 U.S. SEN. MARCO RUBIO

On returning to the auditorium, Senator Bogdanoff was answering questions from local residents. In her six years as the Galt Mile's voice in the Florida Statehouse, Bogdanoff rose to a legislative leadership position by walking the difficult political tightrope of a "socially conscientious conservative." Selected by former House Speaker Marco Rubio as his Majority Whip, Bogdanoff served as the legislative gatekeeper in the Statehouse, where she killed budget-busting programs "based on voodoo economics or experimental social theory." Known as "The Angel of Death" by both Republican and Democrat lawmakers whose bills she eviscerated, many of Bogdanoff's views evolved with experience. Initially opposed to State sanctioned gambling as an immoral pursuit, she currently supports attracting high end casino resorts to South Florida to build tourism and create jobs.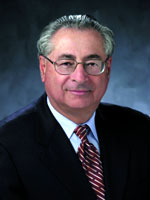 DOMINO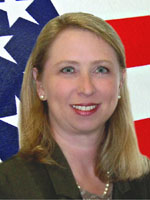 SKIDMORE

After defeating fellow Republican Carl Domino in a heated primary for the Senate seat vacated by newly elected Florida Chief Financial Officer Jeffrey Atwater, District 25 voters handed her a convincing victory over Democrat Kelly Skidmore and nonaffiliated Miranda Rosenberg. Unlike her paper thin, 12-vote margin of victory over Former Lauderdale-by-the-Sea Mayor Oliver Parker for the District 91 House seat 6 years ago, Bogdanoff entered the State Senate with a strong voter mandate.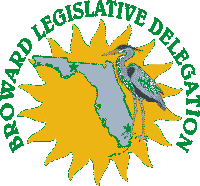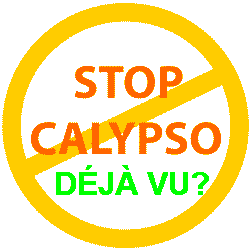 Applauding the neighborhood association's statewide reputation for activism, Bogdanoff said that she appreciates representing a community whose constituents are willing to fight for issues they consider important. While toeing the Republican line in Tallahassee, Bogdanoff worked with local Democrats and Republicans to address neighborhood issues. She teamed with Democrats Ken Keechl and Dean Trantalis and Republicans Jeff Atwater and Roseann Minnet (L-B-T-S Mayor) to defeat the threatened Calypso gasworks. Her sprinkler retrofit relief bill, which rescued association unit owners from huge assessments, was supported by Keechl in a Broward County resolution. To provide a statutory basis for Broward County's new Ethics Code, Bogdanoff was selected by the bi-partisan Broward Legislative Delegation to sponsor a bill creating the Office of Broward Inspector General. Unfortunately, the bill was killed by Tampa Senator Dennis Jones, who took revenge on Bogdanoff for squelching a pork-laden Tampa water management bill that Jones supported.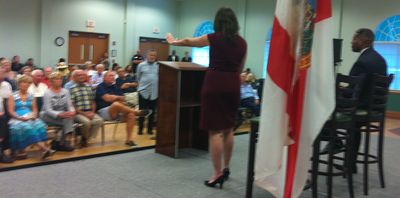 SENATOR BOGDANOFF ANSWERS RESIDENT

Characterizing some of his association's board members as incompetent (they didn't rule in his favor), a disgruntled unit owner asked Bogdanoff why the police refused to act on his behalf when he tried to make a complaint against those board members. He also asked why the State allows people to serve on an association board without verifying their qualifications. She told him that unless the board members were breaking the law, association affairs are outside the jurisdiction of local law enforcement. Adding that she sponsored last year's omnibus association bill, she said "My bill requires board members to familiarize themselves with the association's governing documents and rules." Bogdanoff added, "I've also found that 99.9% of elected board members are honest hard-working volunteers who try their best to do what's right for their members and the association."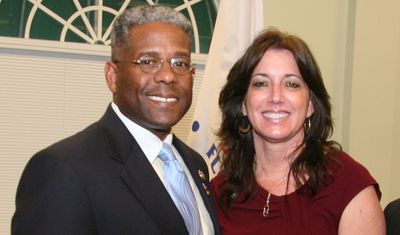 WEST AND BOGDANOFF AGREE ON ISSUES

Contending that the State's economic recovery efforts weren't working, Bogdanoff advocated "trying something different" and admitted to sharing many of the views espoused by Congressman West. When asked about exorbitant property insurance premiums, Bogdanoff said, "Prior to serving you in the Statehouse, I owned an Insurance Agency. Unlike most of my colleagues, I have firsthand knowledge about the paralyzing effect that overregulation has on the insurance industry." Aware that wholesale deregulation will invite unprecedented insurance rate increases, she issued an ominous warning to the audience. "Although many of the steps being considered in Tallahassee will likely be extremely painful to Florida residents, they should help rebuild a competitive Florida insurance market."

The Insurance Scam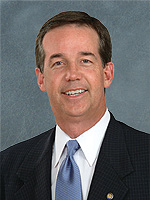 CFO JEFFREY ATWATER

When former Senator Jeffrey Atwater, a career banker intimately familiar with the Florida Insurance Industry, adopted a similar position during a special legislative session on insurance a few years ago, he was authorized by the Governor and then Senate President Ken Pruitt to negotiate a loosening of insurance regulations in exchange for industry commitments to pass realized savings to ratepayers. Despite saving $billions in reinsurance costs, the virtual absence of subsequent hurricanes and consecutive years of record carrier profits (check out QBE); one third of the State's admitted carriers (including Allstate) applied to the Office of Insurance Regulation (OIR) for explosive rate increases.
INS. COMMISSIONER
KEVIN MCCARTY

When Senate Insurance Chair Atwater, Democrat counterpart former Hollywood Senator Steve Geller and Florida Insurance Commissioner Kevin McCarty asked the carriers to produce financial documentation justifying the huge rate hikes, Allstate refused. In subsequent Senate hearings, insurance executives admitted that the reinsurance savings mandated to abate premium costs were instead redirected into stock buybacks, windfall profits and buying unnecessary layers of excess reinsurance from related or parent companies at inflated prices. The hearings also revealed that carriers used illegal hurricane risk models to justify higher premiums.

On a Saturday in October 2005, a hurricane modeling company called Risk Management Solutions (RMS) brought 4 scientists together in the Fairmont Princess Hotel in Bermuda. They dismissed 120 years of storm history and created a computer model predicting 11 annual major Florida hurricanes through 2010. The new crystal ball foresaw an $82 billion shortfall in insurer reserves, which carriers tried to plug by raising rates and cancelling policies. After 5 years of driving Florida Property Insurance bills to record highs, two of the four scientists withdrew their support from the 4-man "scientific consensus". Another scientist involved in later revisions said that monkeys could do as well.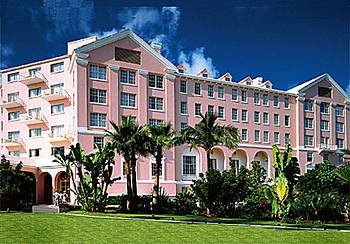 FAIRMONT PRINCESS HOTEL IN BERMUDA

The model contributed by Jim Elsner, one of the four scientists, was previously used for selling catastrophe bonds to investors. Another hand-picked scientist, Mark Saunders, ran an industry funded center charged with increasing industry profits by 30%. The theories used by Tom Knutson were ridiculed by the scientific community and censored by the Bush White House. Ignoring contradictory evidence and quashing dissent, the industry flouted regulators who called the work biased, the methods ungrounded and self-serving, and the computer model illegal.

ALLSTATE EXECUTIVE
GIVES TESTIMONY

Bogdanoff is reminiscing about the insurance industry of yore, when company executives put on their Sunday best, checked their cash balance and went window shopping for competitive reinsurance products. As confirmed by Atwater and McCarty, today's vertically integrated insurance conglomerates buy overpriced reinsurance from their offshore reinsurance partners and contract with their risk modeling affiliates to engineer rate increases.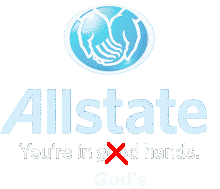 The key elements in this scam are the offshore reinsurance subsidiaries or parents, whose corporate status frees them from regulation or oversight. Since 71% of Florida properties are covered by paper-thin carriers with nearly no reserves, their survival depends on passing risk to offshore reinsurance vampires that play by Wall Street rules. Following the 2004 and 2005 hurricane seasons, the insurance industry blamed the overnight quadrupling of premiums on these unregulated reinsurance giants and promised that a few hurricane-free years would quell their overreaction and bring down rates. After six hurricane-free years, we can safely assume that their explicit faith in market forces was an industry-spun fairy tale. Not sure? Ask Jeffrey Atwater.
The Abyss



This is a critical turning point for Bogdanoff. A savvy politician, she is keenly aware of the electorate's disgust with the State's failure to magically correct the economic downturn. However, she is currently standing on a precipice overlooking a dangerous political abyss. If she supports a successful push for offshore drilling, when the next oil spill devastates the Florida coast and kills the local economy, she'll have a tough time convincing constituents that they are better off.

Removing scores of regulations created to micromanage insurance industry behavior is widely considered to be a productive step to retrenching free market competition. If Bogdanoff's plan targets the myriad regulations that impair competition while preserving consumer protections, it could work. However, that is a far cry from the kind of wholesale deregulation that relies on the industry's "corporate conscience" to place the needs of policyholders over the needs of shareholders. While Florida residents are scared and angry, they are neither naïve nor gullible.
Nor are they patient. In the past, she has carefully avoided the pitfalls that turn politicians and bureaucrats into "industry consultants". Hopefully, she will stick with the strategies that proved successful throughout her political ascendancy and take direction from her constituents.
On departing the meeting, Linda Eidinger commented, "I told you she supported offshore drilling!"


Pictures

of the event were contributed by Art Seitz.



---




Activist Attorney Lays Out Legislative Land Mines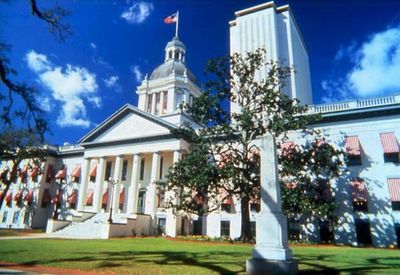 TALLAHASSEE

February 7, 2011 - Last year, powerful special interests racked up significant financial losses when lawmakers passed long-awaited relief bills. Highly paid lobbyists, hoping to rehabilitate their credibility, promised angry clients a measure of recovery. Also, after the 2010 session, the Governor vetoed an unusually large number of bills designed to financially soak residents of common interest communities. Given significant changes to the political landscape, pro-association legislative advocates are concerned about the upcoming session in Tallahassee regressing into a forum for payback.

Most association members know that the Sprinkler Associations lost $billions when Senate Bill 1196 made sprinkler installations optional. Fewer know that the Fire Services Industry also lost a sweetheart deal to install manual fire alarm systems in association buildings that are less than four stories with units serviced by an exterior means of egress (the National Fire Protection Association (NFPA) declared them "unnecessary"). Sprinkler Associations weren't the only trade organizations burned by the Omnibus Association bill.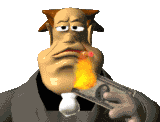 Doubling the assessment outlay from 6 to 12 months for foreclosing lenders left the Banking Industry with an expensive scar. The hefty list of insurance fixes contained in the bill lost a bundle for the Insurance Industry (The bill relieved associations of the responsibility to force-place HO-6 policies for every unit owner). The elevator industry took a double hit. Not only did the bill spoil plans to install tens of thousands of elevator back-up generators (in buildings that already had back-up generators), it postponed a mandate to retrofit condo elevators with special access keys (as required for Phase II Firefighters' Service) until the elevators needed modernization (and access key installation costs nearly disappear). All told, the $billions that the Omnibus Association bill saved unit owners were lost to some of Tallahassee's most powerful players.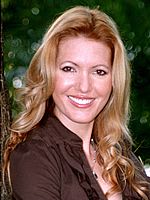 DONNA BERGER
On November 1, 2010, Community Advocacy Network (CAN) Executive Director Donna Berger - an activist Association Attorney and Managing Partner at Katzman Garfinkel and Berger (ironically burdened with the double-edged acronym "KGB") - addressed about 70 association officials attending a Presidents Council meeting at the Fountainhead. After reviewing how laws enacted during the 2010 legislative session impacted associations, Berger fielded questions; primarily about the sprinkler retrofit relief provisions in Senate Bill 1196. When asked for an opinion about when associations should hold the full membership vote to forego the cash-intensive retrofit, Berger said "Now that the relief bill has been signed into law, I think that associations should conduct the opt-out vote as soon as possible." She explained that two factors prompted her to passionately recommend quick action.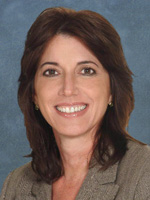 SEN. ELLYN BOGDANOFF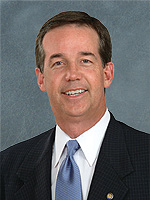 CFO JEFFREY ATWATER

Berger warned "There's just too much money at stake for Fire Services industry lobbyists to quietly walk away." With a virtually bottomless war chest continually replenished by corporate fire services giants such as Motorola, Allied Signal-Honeywell, Fireman's Fund Insurance Company and Tyco, industry lobbyists plan to pressure lawmakers at the 2011 legislative session to rescind the opt-out provision. Introducing her second cause for concern, Berger said "In 2011, the political environment in Tallahassee will become significantly less sympathetic to association concerns." Former Statehouse legislative gatekeeper (and relief bill sponsor) Ellyn Bogdanoff is now a first-term District 25 Florida Senator and former Senate President (and Galt Mile association supporter) Jeffrey Atwater is now the Florida CFO (Chief Financial Officer) and State Fire Marshal. These two staunch association proponents no longer occupy the key legislative leadership positions that helped unit owners prevail last year. Moreover, the Governor's mansion is occupied by Rick Scott, whose moral compass even provided his supporters with comic relief.

Berger asserted that once the major races were decided; constituent concerns in Tallahassee would drop like a rock. She anticipated resubmission of several screwball insurance bills ghosted by industry lobbyists, a banking bill that would replace foreclosure courts with lender-appointed puppet committees, a Chinese menu of regressive construction legislation and other damaging bills either outlined or wholly drafted by lobbyists. Of particular concern to Berger were some of last year's exploitive bills that would have become law without the Governor's veto pen. She warned that they are likely to resurface this year.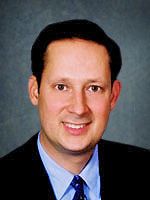 SENATOR JOE NEGRON

Berger's exhortation proved prophetic. Some of the bills she described have already been pre-filed by their sponsors. On December 17, 2010, Senator Joe Negron (Palm City - R) filed Senate Bill 288, which navigated last year's session as Senate Bill 1964. The bill enigmatically deifies Design Professionals, immunizing architects, interior designers, landscape architects, engineers, & surveyors to legal redress. It contains an intriguing Catch-22 provision specifically designed to eliminate both liability and the cost of malpractice insurance for these professions.

The legislation allows recovery of economic damages up to the amount of the design professional's existing liability insurance coverage. Since current Florida law doesn't actually require this insurance and the bill would otherwise render them judgment-proof, Design professionals will have little incentive to purchase malpractice insurance. In effect, by cancelling their insurance, they also cancel their exposure. Unless an association's engineer, interior designer and/or architect feels morally compelled to pay premiums for a malpractice policy, the association cannot recover damage costs for negligence, defective designs and/or other professional foul-ups. If an engineer designs, oversees construction for and signs off on a structurally defective roof that collapses later that day or a landscape architect turns the entire association grounds into crispy brown mulch overnight, the association would not even be legally entitled to an apology.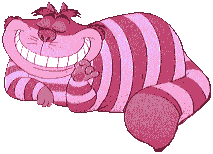 No other class of professional has ever been so completely financially insulated from damages stemming from negligence or professional mistakes. As doctors, lawyers, and accountants cannot limit exposure for their own negligence, extending this all-encompassing immunity to engineers, architects and Interior Designers conjures a universe shaped by the conceptual progeny of Lewis Carroll and Ayn Rand.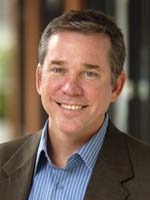 REP STEPHEN PRECOURT

Last year's companion legislation in the Statehouse - House Bill 701 - was filed by Orlando Representative Stephen Precourt, a professional Transportation Engineer. The legislation was approved in both legislative bodies and presented to the Governor on May 17, 2010. When Florida residents raised hell about the ludicrous protections it provided to Design Professionals, Governor Crist responded with a veto on June 1, 2010.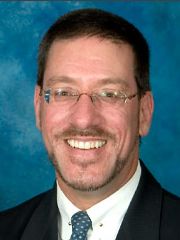 ATTORNEY LEE WEINTRAUB

In a comment posted on the Florida Construction Law Authority blog, Board Certified Construction attorney Lee Weintraub of Becker & Poliakoff explained that, at best, a claimant would be limited to suing for breach of contract. Weintraub added "most design contracts limit the design professional's liability to some paltry amount that pales in comparison to the harm that comes from defective design." In summary, the few bucks awarded for a contract breach will barely cover the postage costs of the recovery action, much less the actual damage costs.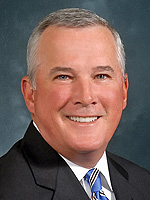 SEN. GARRETT RICHTER

Another fiasco approved by last year's Legislature was Senate Bill 2044, filed by Banking and Insurance Chair Senator Garrett S. Richter (Florida Insurance Council 2009 Legislator of the Year). If the Governor hadn't vetoed the bill, insurance carriers could bypass current Office of Insurance Regulation (OIR) petition procedures when raising their rates by more than 10%. The bill would have permitted an insurance carrier to imperceptibly yet radically change the terms of any policy upon renewal by slipping in the language "Notice of Change in Policy Terms" anywhere in the renewal agreement. Since a subsequent payment of the renewal premium would have constituted acceptance of the new terms, this stealth "bait and switch" tactic would have allowed carriers to covertly lace policies with a host of unreasonable preconditions and unacceptable benefit exemptions without the knowledge of the policyholder.

Of greatest importance to associations, the bill would have removed the prompt payment requirements for carriers. A carrier would have only been required to pay "actual cash value" less the deductible, regardless of whether or not the policyholder purchased "replacement cost" coverage. The balance would not be paid until AFTER the homeowner somehow financed the reconstruction and/or replacement of personal property WITHOUT insurance proceeds (along with all the non-insured items). The 110-page "manifesto" contained dozens of other customer-funded cash piñatas for carriers. While associations were concentrating on supporting their relief bill, this and a dozen other special interest scams came within a hair of enactment.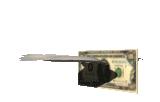 This year's incarnation is Senate Bill 408 by – you guessed it – Garrett Richter. The 113-page carrier's dream bill allows insurers to hike rates to offset discounts to homeowners for hurricane mitigation measures such as impact windows and hurricane shutters. The bill reduces the notice required for cancellation or non-renewal of a customer's policy from 6 to 3 months and allows carriers to spontaneously change amounts paid to policyholders for damages. Like last year's bill, SB 408 is chock full of other "goodies" that will appeal to shareholders, not policyholders.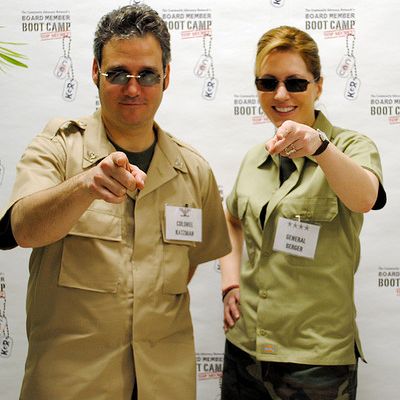 ATTORNEYS LEIGH KATZMAN AND DONNA BERGER
STRAP UP FOR CAN'S BOARD MEMBER BOOT CAMP

Berger concluded that unless associations frustrate industry attempts to take back last year's gains, unit owners could soon find themselves fighting the same battles they won in 2010. To insure that association officials statewide were provided with an opportunity to familiarize themselves with 2011's legislative objectives and obstacles, Berger organized training sessions themed like a military-style Boot Camp. Her "Tallahassee" strategy emulated General George S. Patton, who described the rationale for his rescue campaign during the Battle of the Bulge, "I don't like paying for the same real estate twice."

Although associations lost irreplaceable legislative assets when Bogdanoff and Atwater moved up the political food chain, Berger's Community Advocacy Network (CAN) and Becker & Poliakoff's Community Association Leadership Lobby (CALL) effectively streamlined the communication networks available to associations and their members during the legislative session. This new vehicle played a critical role in the last session's productivity by allowing associations to react quickly and in force when confronted by political pitfalls.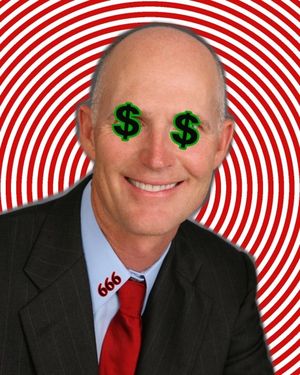 GOVERNOR RICK SCOTT

If association members use this new tool to thwart the upcoming session's bad bills, it will go a long way to control future maintenance costs. If not, these bills could wind up being escorted into Rick Scott's office by their authoring lobbyists. Six days before announcing his gubernatorial candidacy, the Governor was deposed in a case investigated by FDLE wherein his new company, Solantic, defrauded Medicare and Scott lied to regulators. After curing the violations with his checkbook, the citizens of Florida decided to reward his "integrity" with guardianship of the public trust, remanding the defendant to the Governor's mansion.

Given his history of hammering the public to benefit shareholders, no one craves learning what Governor Scott will do while courted by lobbyists armed with numbered Cayman Island accounts and marching orders to "do whatever it takes!" The Galt Mile Community Association will closely monitor the session and pass on progress updates as necessary. By the session's end, curious Florida residents will know whether their new rainmaker views them as "shareholders" or "the public." Stay tuned...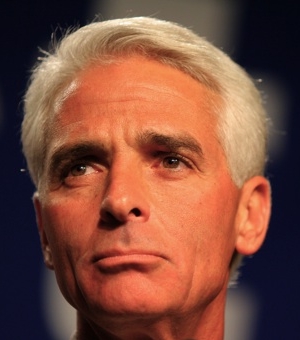 FORMER GOVERNOR
CHARLIE CRIST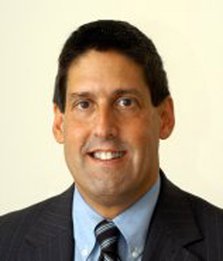 POWER BROKER
ALAN MENDELSOHN

January 14, 2011 - In October 2009, Hollywood ophthalmologist Alan Mendelsohn was indicted for operating a $2 million influence-peddling operation. Using the Florida Medical Association as a vehicle for transferring money to legislative candidates who later delivered key votes in Tallahassee, the slick-suited power broker also skimmed $350,000 from his political fundraising apparatus to pay a mistress, feather a love nest and bankroll his children's education. By using the 527 tax designation, he could bypass the $500 contribution limit and raise an inland lake of "soft money." While busy funneling $millions through three political slush funds, Mendelsohn served on Governor Crist's transition team.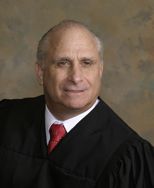 CHIEF JUDGE VICTOR TOBIN

Faced with an erosive threat to his wobbly political image, Crist sought to distance himself from his tainted supporter by asking the Supreme Court to convene a statewide Grand Jury to investigate corruption. Not wanting to appear complicit in the Governor's self-absolution strategy, the Court declined, calling the Governor's rationale "vague". On December 1, 2009, when the Feds bagged Attorney Scott Rothstein for operating a $1.2 billion ponzi scheme, the national media painted the entire state as a behavioral sink. Literally overnight, on December 2nd, the Supreme Court approved Crist's amended request and appointed Broward Chief Judge Victor Tobin of the 17th Circuit to preside over the grand jury. It opened for business in February, 2010.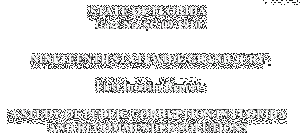 To provide lawmakers with relevant guidelines for the upcoming 2011 Legislative session, the Grand Jury completed a 127-page "Interim Report" on December 17, 2010 and released it on December 29th. The report states "We believe that the time for action is now, and we urge the Florida Legislature and other governmental bodies to address anti-corruption efforts using our findings and recommendations as a starting point."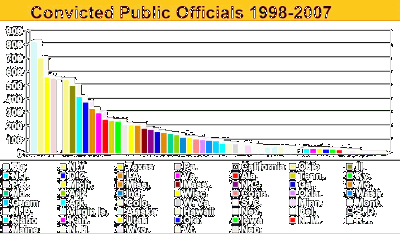 While comprehensive, the report's tone is cynical, like a redundant complaint. After noting that recommendations from previous authoritative anti-corruption efforts were enacted slowly, ineffectively or not at all, the report acknowledges the dogma facing lawmakers, "We cannot ignore the reality that it is often hard to impose more severe restrictions on one's own interests." The jurors were particularly irritated by the fact that Florida's more than 800 federal corruption convictions from 1998 through 2007 lead the nation - by a country mile.

Decrying corruption "pervasive at all levels of government," the Grand Jury observed that "mismanagement and theft penalizes taxpayers by driving up the cost of all government services" and "calls for an immediate repeal of what can only be referred to as Florida's Corruption Tax." Lamenting gross statutory deficiencies in education, deterrence and enforcement, the jurors offered the following four reasons why "public officials are often not being punished under the public corruption laws in Florida."
The act is not criminalized;
The cases are too difficult to prove due to their definitions and extra elements of proof;
The punishments imposed too lenient and do not fit the crime; or
The prosecutor decides to charge another crime or accept a plea in order to allow a defendant to avoid the negative publicity of public corruption charges.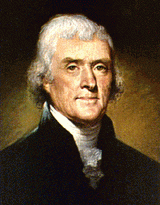 THOMAS JEFFERSON

Under a quote by Thomas Jefferson, "Where a man assumes a public trust, he should consider himself a public property," the Grand Jury listed its recommendations. Jurors viewed the first two items as systemic problems, citing differences in how civil and criminal violations vary for elected officials, bureaucrats, other government employees and "fellow conspirators" in the private sector. Of specific concern were some adverse effects of privatization on former Government Departments.
One non-profit organization whose functions were formerly performed by a Government agency created to channel Federal Funds to needy citizens was nailed for bid rigging, kickbacks, and bribery. The Company habitually spent money on excessive program costs including clothes, laptops, field trips, and elaborate graduation ceremonies with champagne toasts. Although they were doing Government business using taxpayer dollars, the jurors found it "frustrating and absurd" that the employees or recipients of this government funded contract couldn't be charged under Chapter 838 (a statute that governs the behavior of Public Officials) since they technically weren't "public servants."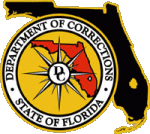 Other instances included a suspect who was paid cash to falsify the number of community service hours completed by a probationer for the Department of Corrections; another took cash from undercover law enforcement officers to dodge reporting and other requirements of a pre-trial release program. Home inspectors paid with taxpayer dollars religiously falsified records about conducting home visits. The State Attorney's Office concluded that since these employees failed to meet the definition of "public servant", no charges could be filed under Chapter 838.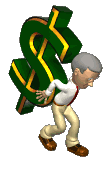 Privatization proponents extol the fiscal virtues of replacing lumbering Governmental bureaucracies with profit-oriented corporate machinery. The report surmised that the taxpayer-funded corporate waste, fraud and abuse that replaced Government waste, fraud and abuse wasn't subject to oversight or prosecution. When an agency is privatized, taxpayers continue to fund program deficits. The Grand Jury noted the impact this portends for Florida's prisons, many of which are or will be privatized. The bribes paid to guards and prison officials increase the costs of incarceration, which are then paid by taxpayers. The jurors submit "The time has come for the Legislature to close this appalling loophole."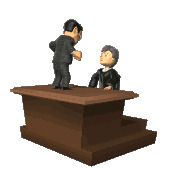 To differentiate between criminal consequences for an action under Chapter 838 and civil penalties for the same action in the State's Code of Ethics, the Legislature used the words "corruptly" or "with corrupt intent" throughout Chapter 838. The panel points out that legally there is no distinction and the language was used solely to create a prosecutorial burden that is nearly impossible to meet. The Grand Jury concluded, "We find that the standard criminal burden of 'intentionally' or 'knowingly' is sufficient to establish a public servant has acted with scienter (guilty knowledge) as to separate these offenses from an unintentional violation which may be civil."

Having demonstrated that the poorly drafted laws regulating Florida's government procurement process invite corruption, the jurors want the legislature to enact a realistic "Bid tampering or bid rigging" statute - using Federal regulations as a template. They identify Bid Suppression, Complementary Bidding, Bid Rotation and Customer or Market Allocation as the four major schemes widely used by conspiring contractors. Even when perpetrators are caught red-handed, the current Florida statute is so limited that most jurisdictions refuse to waste resources prosecuting these offenses. Contractors can split bids with impunity, use shills and middlemen, maintain no records, perform shoddy or no work and still get paid.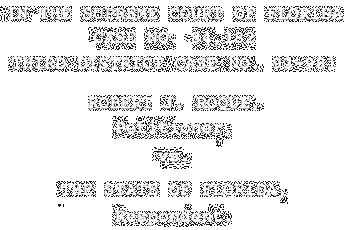 Bribes have become a statewide way of life since the Florida Supreme Court held that Florida's commercial bribe receiving law under F.S. 838.15 was unconstitutionally vague. About half of the bottom line for dealerships selling big ticket items like automobiles, boats or construction equipment is generated by associated finance and insurance (F&I) subsidiaries. Employed as an independent contractor for Miami-based Kelly Tractor Company, Mark Smith received commissions for lining up loan candidates. Predatory Credit Manager Robert Roque hammered Smith for 33 – 40% kickbacks on deals Smith negotiated from October 1, 1990, to June 30, 1991, when Smith finally refused to continue being covertly victimized. When Roque was charged with 35 counts of "Commercial Bribe Receiving," the Court granted his motion to dismiss the charges, finding the poorly drafted statute unconstitutionally vague and susceptible to arbitrary application. Although reversed on appeal, the Florida Supreme Court quashed, agreeing with the lower court's invalidation of F.S. 838.15.

Since Roque v. State was adjudicated more than 15 years ago, the legislature has done nothing to reconstruct the judicially neutered statute. After describing a litany of outrageous payoffs by contractors, mortgage brokers, etc the Grand Jury asserts "As it stands now, commercial bribery is not unlawful under Florida law and it will remain this way until the Legislature is forced to address these statutory flaws. In our opinion, it would take little effort and have no budgetary impact to redraft these statutes so that they address the constitutional concerns outlined by the courts." Don't hold your breath – the jurors certainly aren't.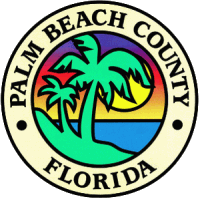 A Palm Beach County grand jury proposal to prevent pleading down to a lesser charge by public officials who misuse their office was adopted by the Grand Jury. Called "Under the Color of Law", crimes committed by public servants would be increased by one degree of classification and one level of severity, not knocked down to a parking ticket.
The panel identifies several ethics violations that should be criminalized, including soliciting or accepting a gift, unauthorized compensation, or misuse of public position. Instead of the customary slap on the wrist, categorizing these violations as third degree felonies would guarantee that they leave a scar – in the form of a criminal record.

Voting conflicts of interest should be criminally punished as well. Other conflicts recommended for criminalization include doing business with one's agency, entering into conflicting employment or contractual relationships, using the office to secure a special privilege, benefit, or exemption for the officeholder, or others. Since the punishment should be commensurate with the size of the rip-off, the Grand Jury recommends linking it to a sliding scale of monetary thresholds.

To "hold government officials accountable for efficient, cost-effective government operations and to prevent, detect, identify, expose and eliminate fraud, waste, corruption, illegal acts and abuse," the jurors would like to see independent inspectors general riding herd from within government agencies. These watchdogs would be administratively answerable to a new and independent Office of State Inspector General. Although responsible to the heads of their respective agencies, the local IGs are exempt from reporting to them about investigations. To protect the integrity of ongoing investigations and close a potential statutory source of leaks, the jurors also exempted them from compliance with the public records law (in F.S. Chapter 119) until the investigation is complete.


They want to enhance Florida's Whistle-blower's Act with a rewards program for the conviction or discharge of violators while expanding their range of targets to include "any entity, business, corporation, or non-profit organization which receives government funding to perform a governmental function or service."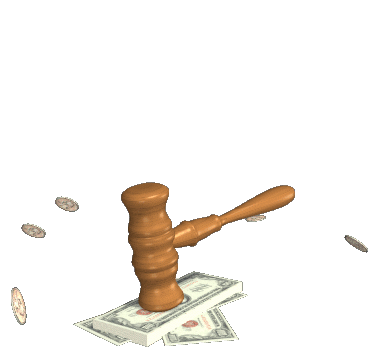 The Grand Jury approved a series of housekeeping clarifications impacting public officials who are subject to multiple regulatory codes. The resulting conflicts are often contradictory, such as one that prohibits lawmakers from voting on issues from which they derive a financial benefit and another that requires them to report such a conflict within 15 days of the vote. The jurors want lawmakers to reconcile how the corruption Statute treats disclosure of potential conflicts of interest and abstention from voting with the more rigorous standards in the House and Senate rules.

They would also remove compliance discrepancies between elected and appointed officials performing the same function. For instance, unlike elected County Commissioners, those appointed by the Governor aren't subject to State Ethics Code constraints against voting conflicts. They also suggest raising the maximum fines that can be imposed by the State Commission on Ethics from $10,000 to $100,000, significantly beefing up the deterrent.
Similar to the prosecutorial anathema created when lawmakers applied the language "corruptly" or "with corrupt intent" to create a false legal distinction between actions based on motive, the Grand Jury sought to supplant the ill-defined "special private gain" in the corruption statute with "any gain."

A Sun-Sentinel survey revealed that only 600 out of an expected 30,000 financial disclosure forms were filed by Florida public officials. The jurors explained that filing a false report is a criminal violation while filing no report would only evoke civil charges - if caught. They recommended applying the same criminal penalties for both actions.

While satisfied with the efforts of the State Ethics Commission, the Grand Jury is leery of its dependence upon the Legislature for budget appropriations. They are also fans of the Miami-Dade and Palm Beach models for patterning local Ethics Commissions, which they recommend for every Florida County. Not Surprisingly, the report states "when Broward County initiated its Commission on Ethics, many on the Broward County Commission opposed giving the ethics commission the authority needed to investigate and enforce the local code of ethics." Jurors were referring to the "Ritter Amendment," a poison pill created by Broward Commissioner Stacy Ritter which threatened to change the independent County Inspector General conceived by the Broward Ethics Commission into an impotent lackey. Incredibly, it precluded the I.G. from using evidence of wrongdoing developed by the media and actually punished whistle blowers.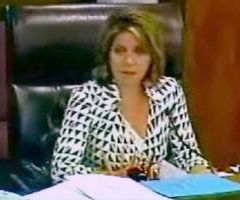 BROWARD COMMISSIONER STACY RITTER

Following a week-long blistering county-wide public outcry, Ritter backed off, telling reporters that when she read her amendment several times at the County Commission meeting – specifically convened to consider the new Broward Code of Ethics – she hadn't noticed that a section of her amendment was mysteriously missing. The press was understandably confused, given her earlier claim that she developed the amendment's language over many months. At a special meeting called a week later, the missing language magically reappeared, vesting the Inspector General with the right to follow any viable leads, whether or not they were acceptable to Ritter or the other Commissioners.

The Grand Jury identified loopholes in the State Election Laws that need to be plugged. For example, campaign contributions are prohibited in Government-owned buildings but permissible in space leased by the Government. They support striking the two-year statute of limitations for investigating a first degree misdemeanor and other violations. By prohibiting 3-pack advertising they hope to eliminate a loophole that allows three colluding candidates to pay for advertising with party or committee funds instead of their individual campaign funds. They also ask the Legislature to define the term "residency" to adequately enforce the requirement that a candidate actually live in the district when running for or elected to office. Finally, the Grand Jury asked for greater latitude for the Election Commission to initiate investigations, adding "willful" criminal violations and "willful and non-willful" civil violations to their jurisdiction and vesting them with the authority and tools to investigate residency violations by candidates. They stated that the Governor, Lieutenant Governor and Cabinet members should be required to temporarily place their financial interests and assets into blind trusts.

The Grand Jury offered 6 recommendations to address the Department of Management Services' failure to effectively manage lists of convicted and suspended vendors. They seek to replace arbitrary penalty periods with fixed terms to prevent personal relationships from impacting the process. They also recommend that "Any vendor or person convicted of a crime involving theft or procurement related crime with the State of Florida should be barred from entering into any contracts with the State of Florida for life."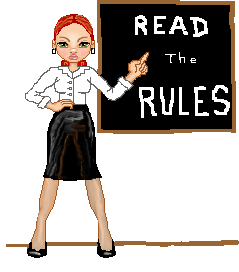 The jurors recommended that "elected or appointed officials subject to the Code of Ethics undergo ethics training prior to or within sixty (60) days of holding office" and update that training annually. For both local and State agencies, they support the appointment of a chief ethics officer to oversee this training. The Grand Jury specifically stated that candidates for state, county, and municipal office receive education and training regarding election and campaign finance laws.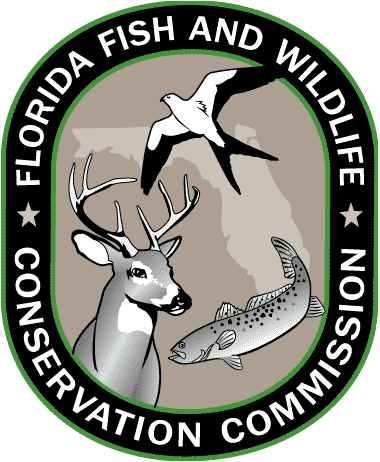 Intermittently, the jurors would squeeze out a series of twisted assumptions and equally skewed conclusions. Assuming that thieving employees working for Florida Fish and Wildlife stole flat screen televisions from the office because they were emulating management and supervisory personnel who abused spending policies and fixed bids, the jurors concluded that educating the crooked managers would "trickle down" and cure the lightfingered worker bees. Stranger still, instead of recommending a deuce in County (jail), they suggested that posting copies of the ethics rules about the office would convince the management crooks to lead the thieving employees "by example." After listening to eleven months of systemic rip-offs, an occasional mental "slip and fall" is to be expected.
Finally, the jurors noted that only Miami-Dade, Broward, and West Palm Beach State Attorney's Offices have been able to afford dedicated resources for a public corruption prosecutor or unit. They assume that other counties may be hampered by a lack of resources, political will, size of the office, or perceived size of the problem. The jurors recommended that Law Enforcement and prosecutors receive funding to pursue public corruption cases.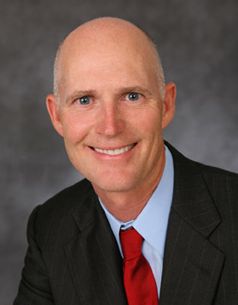 GOVERNOR RICK SCOTT

The report provides a blueprint for confirming Florida's status as an ethics cesspool. The laws created to enforce appropriate behavior by public officials are ninety percent window dressing. For several decades, when similar recommendations were sent to the Legislature, they were given some lip service and forwarded to the dog house. With Crist a memory, the only chance these recommendations have of seeing daylight is a boost from the new Governor when negotiating with the legislative leadership.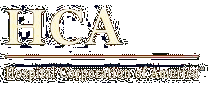 First informed about the Grand Jury report during a preinaugural tour in north Florida, Governor Rick Scott commented "Clearly I believe in accountability so I'm going to do everything I can to make sure that the citizens of the state feel comfortable that the things the state's involved in are done fairly, honestly and with transparency." He neglected to mention whether or not he would extend the Grand Jury.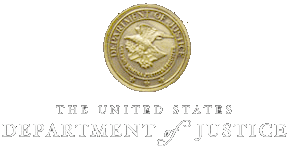 Since Scott was at the helm of Columbia/HCA when it was fined $1.7 billion by the Justice Department for fraud, discrimination and kickbacks during the largest case of healthcare fraud in U.S. history, expectations for his support of the Grand Jury findings were muted. Scott surprised skeptics when one of the four Executive Orders he issued shortly after his inauguration directed his staff to see how it might implement some of the Grand Jury's recommendations.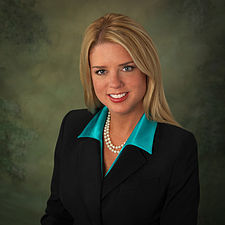 FLORIDA AG PAM BONDI

Florida's rookie Attorney General Pam Bondi, who campaigned on cleaning up the State's rampant corruption, said "I will do everything in my power as attorney general to put a stop to it. I talked about it in the campaign and that will be a priority." Unfortunately, Florida Attorneys General from Butterworth to McCollum have complained bitterly about the State's Swiss cheese ethics statutes, which are largely useless for addressing corruption on any level.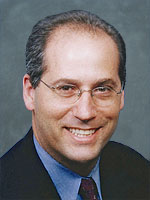 FORMER SEN. DAN GELBER
Former State Senator Dan Gelber from Miami Beach summarized the State's dilemma
"The problem has not been the ideas. It's been the unwillingness of the Legislature to really reform itself and public offices around the state. The Legislature refuses to seriously address public corruption. I commend the grand jury for cataloging a lot of the ideas. At the end of the day, unless there's the political will to implement them, it will be meaningless."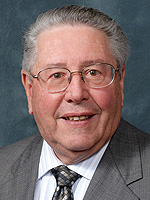 FLA SEN. STEPHEN WISE

On Page 38, the report applauds two of last year's bills that would have criminalized certain ethical violations, including soliciting or accepting a gift, unauthorized compensation, or misuse of public position. Senate Bill 1546 by Jacksonville Senator Stephen R. Wise [R] and its companion bill in the Statehouse, House Bill 347 by former Representative Carl Domino [R], proposed to add the following language to the Code of Ethics: "In addition to being subject to penalties under s. 112.317, a person who violates this subsection commits a misdemeanor of the first degree..." Both bills never made it past their first committee stops. SB 1546 was frozen in the Senate Rules Subcommittee on Ethics and Elections and HB 347 died - unread - in the House Governmental Affairs Policy Committee.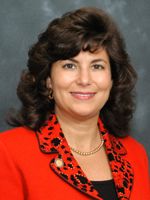 FLA SEN. PAULA DOCKERY

At least two lawmakers will respond to the Grand Jury's plea for reform in the upcoming 2011 session. Lakeland Senator Paula Dockery, a dark horse Republican Gubernatorial candidate from Queens, New York, filed Senate Bill 86 on November 23, 2010, prohibiting voting conflicts for State legislators. When the report was released on December 30th, New Port Richey Republican Senator Mike Fasano promised to file legislation addressing several of the Grand Jury's major complaints. His bill would require Scott and the other Florida Cabinet members to place their assets into a blind trust, empower the Ethics Commission to initiate investigations, define "public servants" to include private contractors performing Government work with taxpayer dollars and put teeth into bid tampering prohibitions.

When the Broward Legislative Delegation was commiserating in the State Capitol about legislation to create a Broward County Inspector General – as requested by the Broward Ethics Commission – a Statehouse member was asked about the two Ethics bills filed during the session. He said "They have about the same chance as a snowball in Hell." Despite the annual anti-corruption gestures that habitually die in committee, Florida lawmakers will only enact effective Ethics laws when the FBI is convinced that Tallahassee would provide as fertile a stomping ground as South Florida. Until then, the 127-page report will have consumed a lot of trees for nothing.

---
A Supreme Court Bearing Gifts



New Legal Victory for Associations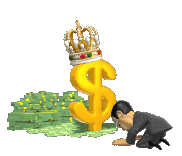 January 3, 2011 - The lending industry has refined foreclosure foot-dragging into an art. Early on, foreclosing banks realized that they could sidestep any statutory obligations to associations by not taking title to defaulted properties. Threatening Florida's legislative leadership with sharp cuts to available mortgage financing successfully thwarted lawmaker attempts to plug this elephantine loophole. When associations turned to the courts for relief, lenders traded on their superior recorded mortgage liens to control scheduling for every stage of the foreclosure process, further enabling strategic delays. Lower court pro-association decisions based on "fairness" or "equity" were reversed as appellate courts cited the absence of any statutory justification.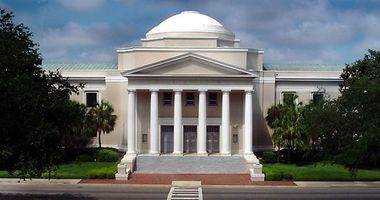 FLORIDA SUPREME COURT

It gets worse. Until last year, state law entitled condominiums to a maximum of 6 months of lender assessments or an amount equal to 1% of the outstanding mortgage (whichever was less) – minimal relief for units that hadn't contributed for 2 to 4 years. Until the non-producing units were sold to viable purchasers, the other association members would be forced to continue offsetting the ongoing deficit. By deliberately delaying the sale of these units, lenders pushed many associations to the brink of receivership. With no legislative or judicial relief in sight, desperate associations joined with abused borrowers and appealed to the Florida Supreme Court for a Hail Mary. To everyone's amazement, rather than squeezing out some convoluted treatise on judicial regulatory impotence, it appears that the Supreme Court delivered!

The Third District Tanks Tadmore



In February of 2008, when the U.S. Bank National Association sought to foreclose a first mortgage on a condominium unit owned by Danny Tadmore, his Condominium Association was joined as a defendant, having also filed a lien. After a full year of watching bankers twiddle their thumbs (during which time Mr. Tadmore expired), the struggling Association filed a February 20, 2009 motion to compel the bank to move forward within a certain time frame or pay maintenance assessments on the unit.

Instead of trying to move the action along by requesting a trial date or filing a Show Cause order for the lender's year-long delay, the Association claimed that it was being unreasonably prejudiced by the Bank's "undue delay in pursuing their [sic] foreclosure action", making it fair and equitable for the court to order the Bank to make monthly assessment payments to the Association.

JUDGE SCOTT
J. SILVERMAN

Before ruling on the motion, Judge Scott J. Silverman of the Eleventh Judicial Circuit of Florida for Miami-Dade must have popped a happy pill, fallen into a reverie and dreamed of legislating from the bench. Upon opening his eyes, he granted the Association's motion, ordering the bank to "diligently proceed within thirty (30) days or" start paying the $939.56 monthly maintenance fee to the Association.
Since banks are bound by statute to assume assessment responsibilities only after acquiring title to a property, the Third District Court of Appeal for Miami-Dade rejected the idea that equity and fairness are adequate reasons for requiring lenders to pay association fees while a foreclosure case is still pending against the unit owner.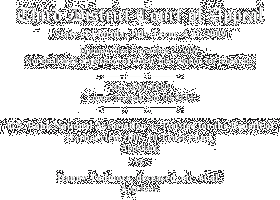 In a December 2, 2009 Opinion, the Appeals court chastised the association for not exhausting more traditional means available to address delay, such as filing for a Show Cause order. Contending that the association was therefore not entitled to extraordinary relief, the appellate Court reversed Silverman's popular Order and sent the association back to the drawing board. In its opinion, the appellate Court observed that "in its quest to do equity, a court cannot trammel the legal rights of the parties." Alas, Silverman's brief career as a lawmaker was over.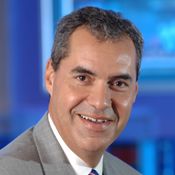 FLORIDA BANKERS ASSOCIATION
PRESIDENT ALEX SANCHEZ

In fact, aside from shamelessly begging some Judge for relief, there was no legal mechanism available to compel a lender to move the case along under Florida law. Also, there was no existing legal provision that could force a lender to pay statutory maintenance obligations prior to taking title.

In January of 2010, Florida Bankers Association President Alex Sanchez admitted, "We don't want the property. We're not into the property management business." Tampa foreclosure attorney Kristopher E. Fernandez agrees that banks deliberately immobilize foreclosure cases to avoid association obligations, explaining "These cases are stuck in legal limbo because banks don't want to push foreclosures. I've seen cases where nothing is done. The lenders don't want these homes back. They know they have to pay assessments once they take them back." The statutory "loophole" brazenly exploited by the lending industry has been an insurmountable obstacle – until now.
Task Force on Residential Foreclosure Cases



While these frustrating courtroom melodramas were playing out, the Florida Supreme Court appointed a "Task Force on Residential Mortgage Foreclosure Cases" to frame the mortgage foreclosure crisis from the standpoint of mortgage holders (borrowers) and associations. Irked by repeated appellate opinions challenging the Judiciary's right to do equity, when the Court issued Administrative Order AOSC09-8 creating the Task Force on March 27, 2009, it specifically charged them to "examine existing court rules and propose new rules or rule changes that will facilitate early, equitable resolution of residential mortgage foreclosure cases."

While prohibited from making new law, the Task Force was empowered to plug long neglected statutory loopholes by amending court rules for Civil Procedure and Judicial Administration. On August 17, 2009, the 15-member Task Force released their 51-page final report. On February 11, 2010, the Florida Supreme Court amended the Florida Rules of Civil Procedure to include a majority of the Task Force recommendations.

Among the adopted proposals was a new form - 1.996(b) - created to accompany a trial tactic conceived by the Task Force to expedite foreclosures – a "Motion to Cancel and Reschedule Foreclosure Sale". To deter lenders from exploiting their status as "judgment holders" to interminably delay foreclosures, the Task Force provided a vehicle to circumvent their absolute control over the process. The Task Force explained that "many foreclosure sales set by the final judgment and handled by the clerks of court are the subject of vague last-minute motions to reset sales without giving any specific information as to why the sale is being reset."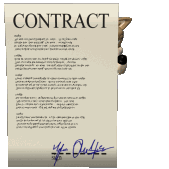 The Task Force identifies Community Associations as being twice victimized by Florida's foreclosure process, when "delinquent owners do not pay statutorily required association maintenance assessments, and mortgage holders do not pay assessments until after the foreclosure is over and title has passed, and then the delinquent amount is statutory reduced to a mere fraction of an association's expense to maintain the property." Focusing on the other unit owners, the Task Force observes "Especially inequitable is that community associations and their members are involuntary participants, never being involved or profiting from the mortgage process; nevertheless, they are statutorily and contractually required to maintain the foreclosed property."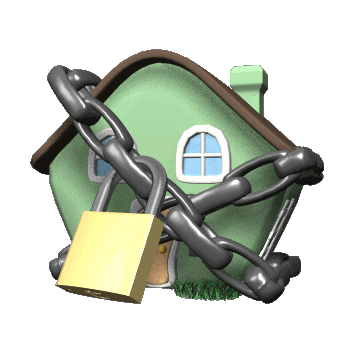 Lamenting this unconscionable inequity, the Task Force complains "This is a windfall for mortgage holders and delinquent owners residing in the property because the remaining parcel owners who timely pay assessments are in fact paying for the property's insurance, utilities, cable television, exterior maintenance, and access to roads and other common facilities, depending on the community." To illustrate the inevitable consequences of lender delays, the report concludes with a snapshot of the victimized association's catastrophic slide toward insolvency, explaining "As associations preserve cash flow by increasing assessments on owners who timely pay, the resulting strain has lead to more defaults, threats of violence, and the expense of police attending association meetings to keep the peace, as well further decreasing property values for the entire community because the association cannot afford to maintain entrances and other common facilities."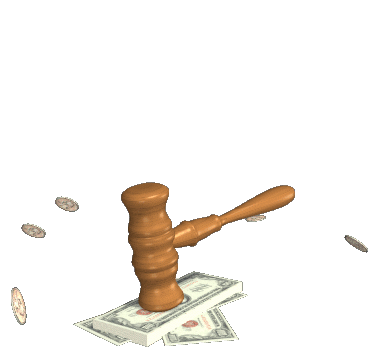 Having defined the problem, the Task Force prescribed their legal therapy. The plaintiff's information on the form "would provide the court with an explanation of why the foreclosure sale needs to be cancelled and request that the court reschedule the sale." While requiring some ethically challenged lender's attorney to whip up a bogus rationale for the cancellation is marginally useful, the new form additionally binds the plaintiff to empower the court with setting a date for the sale. By forcing the lender to relinquish control over scheduling the sale, the Florida Supreme Court expects to "keep properties out of extended limbo between final judgment and sale." It sounds like a home run – but would it work?
The Legal Litmus Test



In a case adjudicated by Florida's Fifth District Court of Appeals in Daytona Beach – LR5A-JV, etc. v. Little House LLC, et al (Case No. 5D09-3857) – where a Massachusetts limited partnership known as LR5A-JV, LP ("LR5A") was stiffed for a 2005 $17.5 million mortgage loan to Little House, LLC, and Little Lakes, LLC (the "borrowers"), lender "LR5A" won a final judgment of foreclosure in 2008. Since the Matanzas Shores Owners Association (the "Association") had also filed liens against the defaulted borrowers, the lender enjoined them as a defendant in the Flagler County action in order to foreclose their claims of lien for unpaid assessments totaling approximately $400,000. When the trial court entered a final judgment of foreclosure, it found that LR5A was due $30,651,523.93, and set a date for a judicial sale of the property.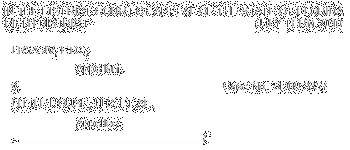 The lender cancelled the sale under the pretext of requiring confirmation of its lien's priority over the association lien. Forced to accommodate the lender's transparently dilatory request, the Court affirmed the final judgment of foreclosure, ruling that LR5A's 2005 recorded mortgage was superior to the Association's assessment liens and instructed LR5A to foreclose their superior mortgage. The Association couldn't turn the foreclosure back into a contributing property or recover the past due assessments until after the lender scheduled a judicial sale. As such, the Association moved the trial court to set a sale date for the borrower's Flagler County property. Following a hearing on the motion, and over lender LR5A's heated objection, the court entered an order setting a date for a judicial sale.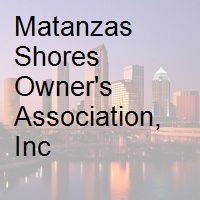 LR5A appealed the order, contending that as judgment holder, it has the sole right to control when, and if, a foreclosure sale should take place under section 45.031, Florida Statutes (2010). They also held that the Association, as a junior lien holder, cannot demand that a foreclosure sale date be set, and the trial court erred as a matter of law in setting the date for the judicial sale.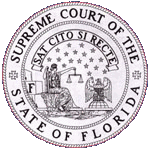 The Association whipped out its shiny new "Motion to Cancel and Reschedule Foreclosure Sale" bag of tricks – as provided by the Florida Supreme Court. The lender would have to complete the accompanying form 1.996(b) with a "viable legal rationale for further delays instead of simply asserting that its status as the priority lien holder trumps a trial court's right to schedule the sale. The Association's final argument noted that the Supreme Court's Task Force created the new motion to deter "the financial toll that foreclosures take on association members. Ironically, the High Court's new form that the plaintiff had to submit "came pre-packaged with the language "If this Court cancels the foreclosure sale, Plaintiff moves that it be rescheduled." Game, set and match!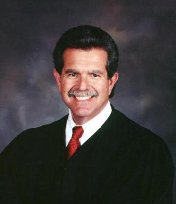 DISTRICT JUDGE
RICHARD B. ORFINGER

Unwilling to challenge the Florida Supreme Court, the appeals court forged a breakthrough in case law by upholding the trial court's right – and legal obligation – to set the sales date. In the court's opinion, District Judge Richard B. Orfinger disparages the lender's argument for ignoring "the Association's interest in collecting lawful assessments on the subject property." He also addresses how lender foot-dragging further damages the Association, opining "As the Association points out, LR5A is not obligated under (section) 720.3085, Florida Statutes, to pay the Association's assessments, yet, the Association must still maintain the common property and facilities, which inure to the benefit of the property."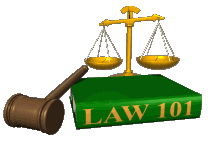 This was a legal landmark. Until now, the junior liens held by associations placed them at the mercy of lenders whose superior liens hard wired their control over every stage of the foreclosure process. Also, Florida courts had repeatedly ruled it immaterial when the "Judgment Holder's" case management knowingly damaged other lien holders. Florida association attorneys began filling legal blogs with expectations of clearing out hundreds of frozen foreclosure cases. Instead of impotently waiting for sleepwalking bankers to muddle through the snail-paced process, associations can use this new tool to bypass longstanding lender roadblocks to taking title and/or selling a property.
And Now... the Gauntlet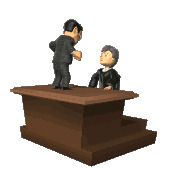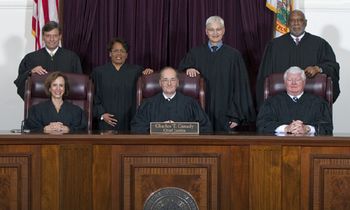 2010 FLORIDA SUPREME COURT - THANKS

While the Supreme Court's Task Force strategy passed its acid test with flying colors, to remain effective, it must also survive the legal pounding it will absorb throughout the next year. Specifically, it will be aggressively vetted by legal skywalkers employed by the 600 pound gorilla of the "special interest" universe - the lending industry. Despite decades of arrogantly breaking every rule, regulation, ordinance, statute and Federal Law, in addition to emerging unscathed, bankers have been rewarded with full reimbursement and bags filled with taxpayer-funded "fresh start" working capital. Facing the state's most powerful lobby, association attorneys should prepare for a blizzard of dirty tricks in the courtroom and steel cage rollerball in Tallahassee. Whatever the outcome, Happy Holidays to the Florida Supreme Court.
---
To CITY OF FORT LAUDERDALE PAGE
To FORT LAUDERDALE BUDGET CRISIS PAGE
To BROWARD COUNTY PROPERTY APPRAISER PAGE
To AUTOMATED EXTERNAL DEFIBRILLATOR PAGE