---
2014 Legislative Session
---
---
Broward Takes a Nap!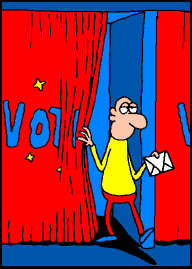 November 10, 2014 - Of the 1,074,402 voters registered in Broward by early November of 2014, 549,077 were Democrats, 236,878 were Republicans, 271,180 had no party affiliation, 12,501 were Independent Party, 3,117 were Independence Party, 1,056 were Libertarians, 325 were Green Party, 104 were Reform Party, 48 were Constitution Party, 40 were Tea Party, and 76 others were salted into six other party organizations. 568,860 Broward voters were female, 479,069 were male, and the gender of 26,477 others was a mystery. How more than half of Broward's voters spent November 4th is also a mystery.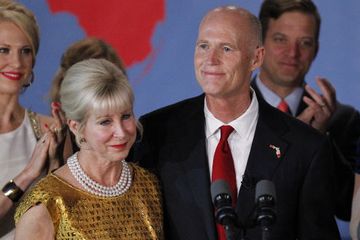 SCOTT ANNOUNCES ELECTION WIN

The 2014 general election unleashed a second nationwide Republican wave in the last 15 years. This temperamental political alchemy twice flushed Rick Scott into the Governor's Mansion by a handful of votes. . By garnering 48.2 percent (2,861,390) of the vote, versus 47.1 percent (2,800,808) for former Governor Charlie Crist, Scott pulled off his paper thin (64,267-vote) repeat victory. In 2010, he ambushed Alex Sink by 61,000 votes. Depending on which side of the aisle they call home, Floridians have Broward voters to either thank, or blame, for the next four years of Scott's erratic stewardship. It seems that many West Broward voters used Election Day to catch up on their sleep.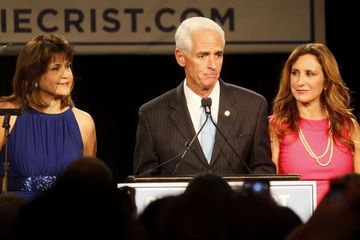 CRIST CONCEDES ELECTION

While Crist won the 6 Florida counties with the most registered voters, those plumped with large urban cores, Scott took the surrounding suburban neighborhoods and locked up scores of counties with fewer voters. All told, Crist victories in 13 Florida Counties, including those featuring the State's largest voter rolls, wasn't enough to offset Scott's dominance in 54 mid-size, small and pipsqueak counties.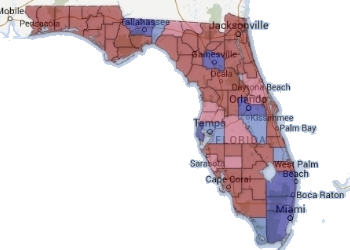 CLICK ON MAP - BLUE CRIST AND RED SCOTT FLORIDA COUNTIES

As evidenced by the vote count, it wasn't the size and number of red and blue Florida counties or Scott's fat wallet that tanked Crist, but the skeletal margins he realized in counties where battalions of flustered voters decided to sit out the election. Unfortunately for the challenger, six of the ten counties with the lowest voter turnout went for Crist, including Miami-Dade (40.7 percent), Broward (44.47 percent) and Palm Beach (49.1 percent). Conversely, the turnout in counties won by Scott exceeded 50% - and often much higher.

Galt Mile voters have little to apologize for, since 1,126 of the 2,015 registered voters (55.88%) in Precinct R004 (south Galt Ocean Drive) handed in ballots, as did 582 of the 1,157 registered voters (50.03%) in Precinct R005 (north Galt Ocean Drive). However, they were put to shame by our brethren in the Coral Ridge Towers complex (Precinct R012), where 988 of their 1728 registered voters submitted ballots (57.18%).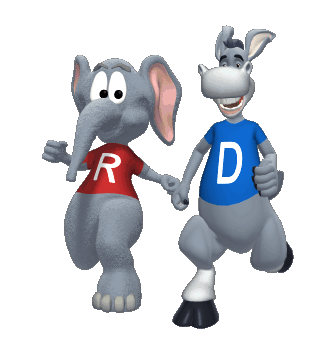 While spinning longwinded technical analytics about what happened and why, political oracles agree on the overriding impact of a single statistic. Crist won 13 counties by an average of 16.9 percent while the 54 bagged by Scott averaged margins of 26 percent. In Imperial China, this manner of demise was called "ling chi" – death by a thousand cuts.
ALFRED ADRIAN WYLLIE VOTES

When it rains, it pours. Generally, minor party candidates barter their efficacy as spoilers to extract political capital. Libertarian candidate and AM radio personality Alfred Adrian Wyllie was initially perceived as a spoiler who would drain votes from Scott. When exit polls later revealed that many of his votes came from young people, pundits agreed that he actually sponged more votes from Crist.

Exit polls conducted by the Associated Press and the networks confirmed that minorities overwhelmingly opted for Crist, who also won support from moderates and voters under 40. While favored by Floridians whose annual earnings exceed $100,000, Scott exercised virtual domination over voters without a college degree.

With the exception of judges and elected members of district or regional boards, the voting totals that fleshed out our current lineup of elected officials are summarized below. The successful candidates, as well as voter disposition to proposed constitutional amendments and Broward ballot questions, are marked by an asterisk (*).

Florida Governor / Lt. Governor (

Winner)
Candidates
Party
Florida Votes
Percent
Broward Votes
Broward %
Scott / Lopez-Cantera
REP
2,865,075
48.15%
138,379
29.5%
Crist / Taddeo
DEM
2,800,808
47.07%
318,903
68.0%
Wyllie / Roe
LPF
223,339
3.75%
8,711
1.9%
Khavari / Jones
NPA
20,181
0.34%
1,105
0.2%
Burkett / Matos
NPA
41,341
0.69%
1,731
0.4%
Blass / Wirengard
WRI
14
0.00%
0
0.0%
Devine / Smith
WRI
4
0.00%
0
0.0%
Harris / Harris
WRI
20
0.00%
0
0.0%
Lee / Lockett
WRI
3
0.00%
0
0.0%
Tolbert / Timmon
WRI
82
0.00%
1
0.0%
------------------
---
---
---
---
---
Total Votes
5,950,867
100.00%
468,830
100.0%
Florida Attorney General (

Winner)
Candidates
Party
Florida Votes
Percent
Broward Votes
Broward %
Pam Bondi
REP
3,222,251
55.09%
156,697
34.3%
George Sheldon
DEM
2,456,956
42.01%
291,705
63.9%
Bill Wohlsifer
LPF
169,371
2.9%
8,405
1.8%
------------------
---
---
---
---
---
Total Votes
5,848,578
100.00%
456,807
100.0%
Florida Chief Financial Officer (

Winner)
Candidates
Party
Florida Votes
Percent
Broward Votes
Broward %
Jeff Atwater
REP
3,353,584
58.93%
170,676
38%
William "Will" Rankin
DEM
2,337,394
41.07%
278,886
62%
------------------
---
---
---
---
---
Total Votes
5,690,978
100.00%
449,562
100.0%
Commissioner of Agriculture (

Winner)
Candidates
Party
Florida Votes
Percent
Broward Votes
Broward %
Adam Putnam
REP
3,342,108
58.65%
162,846
36.6%
Thaddeus Thad Hamilton
DEM
2,355,826
41.34%
282,344
63.4%
Jeffrey M. Obos
LPF
185
0.0%
6
0.0%
------------------
---
---
---
---
---
Total Votes
5,848,578
100.00%
456,807
100.0%
Representative in 22nd Congressional District (

Winner)
Candidates
Party
Florida Votes
Percent
Broward Totals
Palm Beach Totals
Paul Spain
REP
90,676
41.97%
41,246 (43.7%)
49,430 (40.6%)
Lois Frankel
DEM
125,389
52.08%
53,198 (56.3%)
72,191 (59.4%)
Raymond Schamis
LPF
6
0.0%
3 (00.0%)
3 (00.0%)
------------------
---
---
---
---
---
Total Votes
216,071
100.00%
94,447 (100%)
121,624 (100%)
State Senator, District 34 (

Winner)
Candidates
Party
Florida Votes
Percent
Broward Totals
Palm Beach Totals
Ellyn Bogdanoff
REP
80,348
47.92%
30,131 (55.5%)
50,217 (44.3%)
Maria Lorts Sachs
DEM
87,331
52.08%
24,142 (44.5%)
63,189 (55.7%)
------------------
---
---
---
---
---
Total Votes
167,679
100.00%
54,273 (100%)
113,406 (100%)
State Representative, District 93 (

Winner)
Candidates
Party
Florida (Broward) Votes
Percent
George Moraitis
REP
30,556
56.67%
Scott Herman
DEM
23,361
47.12%
------------------
---
---
---
Total Votes
53,917
100.00%
Broward County Commissioner, District 4 (

Winner)
Candidates
Party
Florida (Broward) Votes
Percent
Chip LaMarca
REP
28,330
56.67%
Ken Keechl
DEM
25,247
47.12%
------------------
---
---
---
Total Votes
53,577
100.00%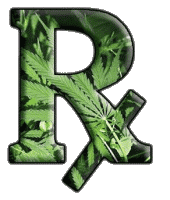 Three Amendments to the Florida Constitution were proposed on Florida's November 4, 2014 general election ballot. Proposed Amendment 1, which provides a dedicated funding source to acquire, restore, improve and manage conservation and recreation lands – earlier stripped from the budget by Governor Scott – was approved with a bullet. Proposed Amendment 2, which would enable physicians to treat certain diseases and conditions with "Medical Marijuana," missed by a hair, and will likely be proposed again at the next election. Proposed Amendment 3, a judicial power grab by our esteemed Governor, was returned to the legislative flea circus from whence it came. Incorporation into the Florida Constitution requires approval by a 60% supermajority of the voters. The actual voting totals are posted below:
Proposed Amendment No. 1 - Required 60% Approval
Water and Land Conservation - Dedicates funds to acquire and restore Florida conservation and recreation lands
Proposed Amendment No. 2 - Required 60% Approval
Use of Marijuana for Certain Medical Conditions
Proposed Amendment No. 3 - Required 60% Approval
Prospective Appointment of Certain Judicial Vacancies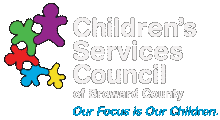 The November 4, 2014 general election ballot also housed two proposals from Broward County, one sponsored by the County Commission to reauthorize a surprisingly successful Children's Services Program and a plea from the Broward School Board for an $800 million bond issue to rescue deteriorating schools from the brink of a structural abyss. Passage required approval by 50% of the voters +1 vote. Both initiatives were approved. The results are as follows:
Broward Ballot Question #1 - Children Services Reauthorization (Required 50% +1)
Choice
Votes Received
Percent
Yes for Approval
321,952
75.93%
No for Rejection
102,074
24.07%
------------------
---
---
Total Votes
424,026
100.00%
Broward Ballot Question #2 - School Board Facilities Improvement Bond (Required 50% +1)
Choice
Votes Received
Percent
Yes for Approval
325,358
73.66%
No for Rejection
116,355
26.34%
------------------
---
---
Total Votes
441,713
100.00%

By definition, the Galt Mile Community Association is a non-partisan organization. To achieve neighborhood objectives designated by its Advisory Board, members must work with elected officials from every party. Consequently, neighborhood association officials do not use their position to impact the political destiny of candidates. Ironically, fulfilling their responsibility often provides them with information that would likely sway how their association peers and constituents would vote – if revealed. Now that the election is over, so is each member's pre-election commitment to the appearance of neutrality. Our elected officials – and their performance going forward – are once again "fair game".

---



Garbage in... Garbage out...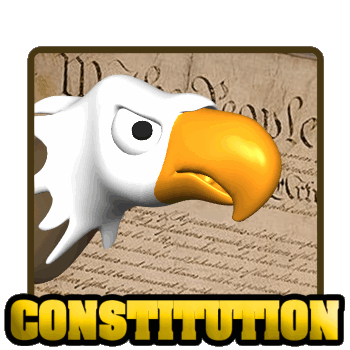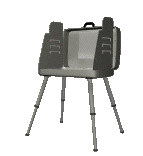 October 2, 2014 - Galt Mile residents have a sizable stake in the November 4, 2014 general election. Floridians will select either Rick Scott or Charlie Crist to run the state, weigh in on Pam Bondi or George Sheldon as State Attorney General and ponder if Willy "Will" Rankin should supplant former Galt Mile State Senator Jeff Atwater as Florida CFO. Closer to home, Galt Mile voters will decide if Chip LaMarca or Ken Keechl should speak for them on the County Board, if Maria Sachs or Ellyn Bogdanoff is sent to the Florida Senate from District 34 and whether George Moraitis or Scott Herman deserve the District 93 Statehouse seat. Incumbent Congresswoman Lois Frankel faces Republican Primary survivor Paul Spain and write-in Raymond Schamis.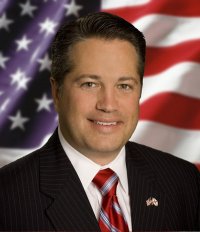 COMMISSIONER CHIP LAMARCA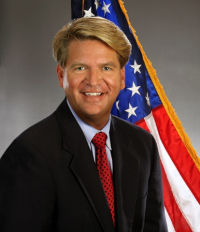 CANDIDATE KEN KEECHL

In 2014, many Galt Mile residents will pack an unusual reference resource for sorting out two important local contests. Since Chip LaMarca and Ken Keechl were consecutively elected to the District 4 County seat, firsthand experience will guide how many Galt Mile residents shape their candidate expectations. Similarly, Maria Sachs and Ellyn Bogdanoff both served as our State Senator, enabling constituents to compare how they respectively benefitted the Galt Mile while at bat. In contrast, most other local races pit productive (or unproductive) incumbents with untested hopefuls. In October, we will take a closer look at our candidates for the County Commission, the Statehouse, and the State Senate, while reviewing prospective Judges as well as open seats on District or Regional Boards and Commissions..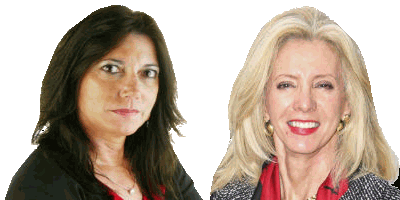 ELLYN BOGDANOFF AND MARIA SACHS

Given the limited impact they have on our lives, most voters would rather flip a coin than self-educate about filling more obscure elected positions (certain local judgeships, the Water Board, etc.). Unfortunately, since this also holds true for most Ballot questions and proposed Amendments, unscrupulous politicians use them as vehicles for realizing outrageous measures that would otherwise wither under minimal scrutiny.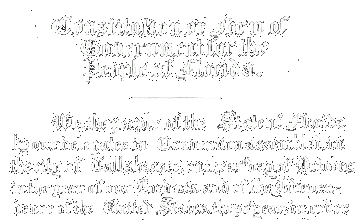 Of the five methodologies available to amend the Florida Constitution, citizen initiative petitions and legislative Joint Resolutions (SJR, HJR) are the most common. When stonewalled by lawmakers in the majority party (who control the legislative spigot), citizens can place an amendment on the ballot by collecting petition signatures equal in number to 8% of the votes cast in the last Presidential election and sourced from at least one-half of the State's Congressional Districts.

To place a proposed Constitutional Amendment on the 2014 Ballot, a Citizen's initiative must petition the signatures of 683,149 registered Florida voters by the February 1, 2014 filing deadline. In contrast with the rigorous eligibility burden mandated for citizens, for lawmakers in the majority party, bagging the 60% approval in both chambers required for a joint resolution is often easier than breathing. Shortly after the Majority Leader issues an order to dance, the Majority Whip calls to check if your tap shoes are laced up. Note: In 2014, one of the three proposed amendments is a legislative hop-toad shaped in a smoke-filled back chamber at the State Capitol.
The following 3 proposed Constitutional Amendments (along with 2 Broward County Ballot Questions) will appear on the November 4, 2014 general election ballot.


Proposed Amendment #1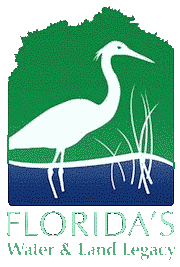 Ballot Title: WATER AND LAND CONSERVATION – Dedicates funds to acquire and restore Florida conservation and recreation lands
Reference: Amendment #1 would add a Section 28 to Article X of the Florida Constitution; Sponsored primarily by Florida's Water and Land Legacy, Inc.; Citizen Initiative
Official Ballot Summary: Funds the Land Acquisition Trust Fund to acquire, restore, improve, and manage conservation lands including wetlands and forests; fish and wildlife habitat; lands protecting water resources and drinking water sources, including the Everglades, and the water quality of rivers, lakes, and streams; beaches and shores; outdoor recreational lands; working farms and ranches; and historic or geologic sites, by dedicating 33 percent of net revenues from the existing excise tax on documents for 20 years.


What you need to know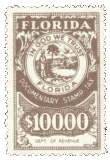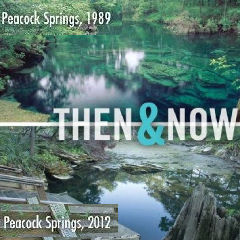 Created by the Florida Legislature in 1963 to offset damage from overdevelopment, the Land Acquisition Trust Fund (LATF) was designed to fund the Outdoor Recreation and Conservation Program, which purchased land for parks and recreation areas. Since the original funding mechanism, a five percent tax on outdoor clothing and equipment (like bathing suits), proved wildly unpopular with tourists (disparaged as the "bathing suit tax"), it was abandoned in 1968, when the legislature opted to fund LATF through the sale of recreation bonds paid for by a documentary stamp tax on real estate transactions and financial documents (i.e., mortgages and other loans, stocks, bonds, etc.) See Chapter 201.15, Florida Statutes.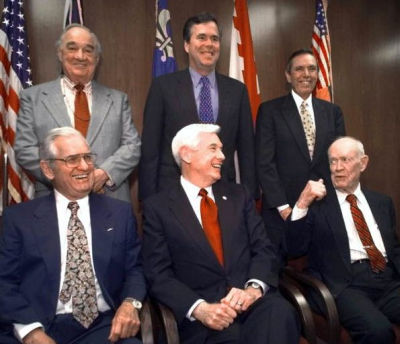 GOVERNORS CLAUDE R. KIRK, JEB BUSH, ROBERT MARTINEZ
SEATED: WAYNE MIXSON, REUBIN ASKEW AND FARRIS BRYANT

To safeguard an environmental legacy that fuels critical tourism revenues, it was supported by every Florida Administration since its inception (including Governors Claude R. Kirk, Rubin Askew, Bob Graham, Bob Martinez, Lawton Chiles, Buddy MacKay, Jeb Bush and Charlie Crist). Since Governor Rick Scott gutted appropriations for the fund (and virtually all environmental preservation), the initiative aspires to restore a revenue source for the LATF.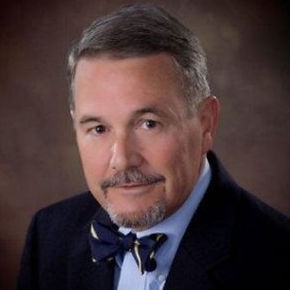 J. ALLISON DEFOOR II

While funding issues are ordinarily managed in the state budget, no one anticipated that a Florida Governor would toss the State's wetlands, beaches, the Everglades, and other unique natural resources under the bus. Amendment 1 is staunchly supported by conservatives (amendment campaign chair is J. Allison DeFoor II, former vice chair of the Republican Party of Florida and environmental advisor to former Governor Jeb Bush) and liberals alike, and every environmental organization in the State.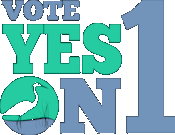 As expected, it was disparaged by Senate President Don Gaetz (R-Destin) and House Speaker Will Weatherford (R-Wesley Chapel), largely as a matter of turf protection, since they would no longer control allocation of the dedicated funds. Not surprisingly, Agriculture Commissioner Adam Putnam (R) apologetically voiced his opposition as well. One of Scott's finger puppets, Putnam commented, "I've certainly demonstrated my support for buying easements and accomplishing water and wildlife benefits from the use of acquisition programs. But I'm troubled by writing into the constitution elements of the budget." What a shock!
This is a no-brainer, and should sail into the Constitution, thereby shielding the State's environmental legacy from partisan agendas and future rogue administrations.


Proposed Amendment #2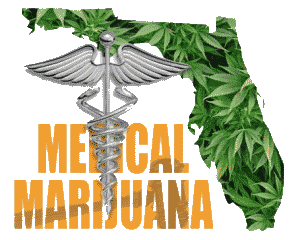 Ballot Title: USE OF MARIJUANA FOR CERTAIN MEDICAL CONDITIONS
Reference: Amendment #2 would add a Section 29 to Article X of the Florida Constitution; Sponsored primarily by People United for Medical Marijuana; Citizen Initiative
Official Ballot Summary: Allows the medical use of marijuana for individuals with debilitating diseases as determined by a licensed Florida physician. Allows caregivers to assist patients' medical use of marijuana. The Department of Health shall register and regulate centers that produce and distribute marijuana for medical purposes and shall issue identification cards to patients and caregivers. Applies only to Florida law. Does not authorize violations of federal law or any non-medical use, possession or production of marijuana.


What you need to know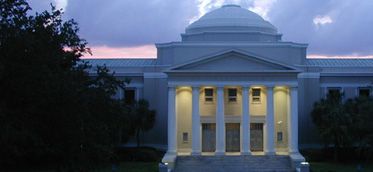 FLORIDA SUPREME COURT

On January 24, 2014, when a petition supporting proposed constitutional amendment #2 exceeded the 683,149 voter signatures required for ballot placement, the ballot language was challenged by the Governor and Republican Legislative leaders. Three days later, on January 27, 2014, the Florida Supreme Court issued a divided, 4-3 opinion approving language used in the Amendment's ballot title and summary.

The Ballot Summary clarifies its authorizing "the medical use of marijuana for individuals with debilitating diseases as determined by a licensed Florida physician." The language differs slightly from that used in the Amendment's actual text, in which "Debilitating Medical Condition" is defined as cancer, glaucoma, HIV/AIDS, hepatitis C or "other conditions for which a physician believes that the medical use of marijuana would likely outweigh the potential health risks for a patient."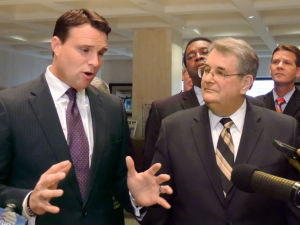 SPEAKER WILL WEATHERFORD AND SENATE BOSS DON GAETZ

To quash the amendment, Governor Rick Scott sent Florida Attorney General Pam Bondi to spearhead a legal team that included lawyers for House Speaker Will Weatherford and Senate President Don Gaetz, who insisted that using the term "diseases" instead of "conditions" in the ballot summary would confound the average voter. Disparaging the summary's failure to sufficiently detail possible Federal repercussions, dissenting Justices Charles Canady, Ricky Polston and Jorge Labarga argued that the ballot title and summary inadequately specify the conditions required for physician approval, and "obscure the breadth of medical issues that would qualify for medical marijuana."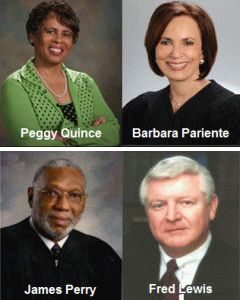 JUSTICES WHO APPROVED AMENDMENT

In their Majority opinion, Justices Barbara Pariente, Fred Lewis, Peggy Quince and James Perry disagreed, stating "We conclude that the use of 'diseases' instead of 'conditions' in the ballot summary will not reasonably mislead the voters." In a fit of melodramatic paranoia, Weatherford bashed the decision, cynically commenting "This is about the Coloradofication of Florida, where the end game is a pot shop on every street corner." Since the measure tasks the Florida Department of Health with issuing detailed regulations specifying qualification requirements for dispensaries, Weatherford's street corner pot shops can only exist if approved and licensed by the Florida Department of Health, an unlikely event given their recent experience with Pill Mills.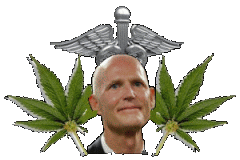 Five months later, the Governor seemed to reverse course. On June 16, 2014, Gov. Scott signed Senate Bill 1030, entitled the "Compassionate Medical Cannabis Act of 2014." The legislation legalized low-tetrahydrocannabinol cannabis, such as the strain commonly called Charlotte's Web, for medical patients "suffering from cancer or a physical medical condition that chronically produces symptoms of seizures or severe and persistent muscle spasms." The law, which also requires physician approval, will become effective on January 1, 2015. Upon signing the bill into law, Gov. Scott announced, "As a father and grandfather, you never want to see kids suffer. I am proud to stand today with families who deserve the ability to provide their children with the best treatment available."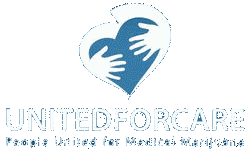 Staunch opponent "Drug Free Florida" released a series of specious claims about the measure's impact, such as using marijuana will turn seriously ill medical patients into rabid junkies. The bogus indictments were systematically debunked by physicians and medical researchers. In fact, since medical marijuana is an alternative therapy to the heavily addictive opioids that are currently prescribed for debilitating diseases (i.e. Oxycodone, Oxycontin, Percocet, etc.), the exact opposite is true. Among the safest known therapeutically active substances, no one ever died from an overdose of marijuana.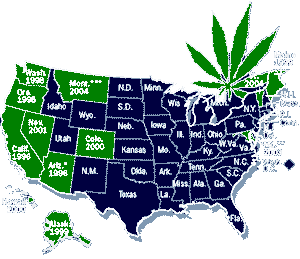 Marijuana provides relief from nausea and appetite loss for cancer patients undergoing chemotherapy, AIDs victims ingesting anti-AIDs medications as well as patients undergoing treatments for hepatitis C. By reducing intraocular (within the eye) pressure, marijuana alleviates the pain and slows – and sometimes stops – damage to the eyes from Glaucoma (the leading cause of blindness in the United States). Marijuana can limit the muscle pain and spasticity as well as relieve tremors and unsteadiness of gait in victims of multiple sclerosis (the leading cause of neurological disability among young and middle-aged adults in the United States). Marijuana can prevent seizures in some patients suffering from epilepsy. Marijuana can alleviate chronic, often debilitating pain caused by myriad disorders. Since 2007, three published clinical trials concluded that marijuana effectively relieves neuropathic pain.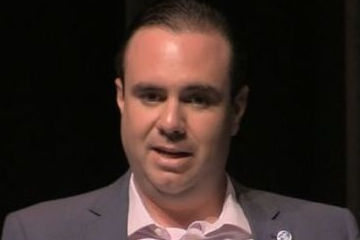 UNITED FOR CARE - BEN POLLARA

Campaign manager Ben Pollara of amendment proponent United for Care observed "When it comes to the credibility of anything that comes from Drug Free Florida, it's best to consider the source. The organization is chaired by Carlton Turner, a former Reagan-era drug policy aide who had to abandon his position following his statements on marijuana leading to homosexuality. If his views were too extreme for the Reagan administration in 1986, how can we take anything he or his organization says seriously?"

A revenue-neutral fiscal impact is projected, although the anticipated balance between regulatory oversight and sales tax is unknown. More than a dozen polls confirm that 70% to 80% of Florida voters in all political parties support the amendment. Endorsed by most medical associations throughout the U.S. and Florida, the America Medical Association stated, "Effective patient care requires the free and unfettered exchange of information on treatment alternatives and that discussion of these alternatives between physicians and patients should not subject either party to criminal sanctions." Voters can make Florida the 23rd State – along with the District of Columbia - that allows physicians to treat seriously ill patients with Medical Marijuana.


Proposed Amendment #3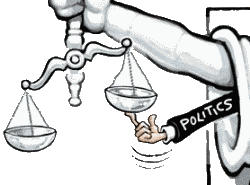 Ballot Title: PROSPECTIVE APPOINTMENT OF CERTAIN JUDICIAL VACANCIES
Reference: Amendment #3 would amend Sections 10 and 11 of Article V of the Florida Constitution; Referred by the Florida Legislature via a party-line vote.
Official Ballot Summary: Proposing an amendment to the State Constitution requiring the Governor to prospectively fill vacancies in a judicial office to which election for retention applies resulting from the justice's or judge's reaching the mandatory retirement age or failure to qualify for a retention election; and allowing prospective appointments if a justice or judge is not retained at an election. Currently, the Governor may not fill an expected vacancy until the current justice's or judge's term expires.


What you need to know



Prior to general elections, lawmakers seeking vengeance for Judicial decisions that undermined a partisan agenda systematically ply the ballot with proposed constitutional amendments designed to surreptitiously provide the Legislative or Executive branches of government with control of the Judiciary, thereby turning the balance of power on its head.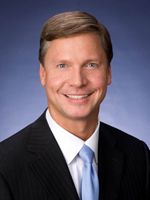 FORMER HOUSE SPEAKER
DEAN CANNON

Angry with the Florida electorate and the Judiciary for approving the redistricting amendment that returned control of elections from the majority party to the voters, former Statehouse Speaker Dean Cannon engineered proposed Amendment 5 on the November 2012 ballot, which sought to place the Judiciary under control of the Legislature, and more specifically, House Speaker Cannon!!! Fortunately, until now, these outrageous schemes have been religiously euthanized by Florida voters. Proposed amendment #3 on the 2014 ballot is the latest screwball attempt to hijack the Judiciary.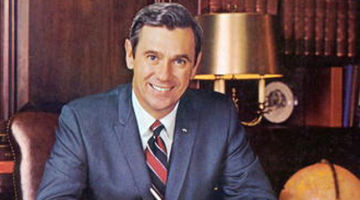 FORMER GOVERNOR REUBEN ASKEW

During his tenure as Florida Governor, the late Reubin Askew voluntarily gave up his sole authority to appoint judges in favor of a nonpartisan merit selection system based on his belief that "the judiciary is too important to be left to partisan patronage." As a result, Florida became nationally acclaimed as a model system for the appointment of fair and impartial judges based solely on merit.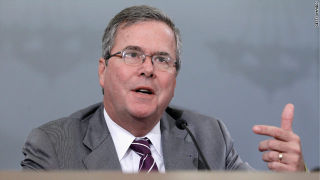 FORMER GOVERNOR JEB BUSH

Responding to a query from former Governor Jeb Bush in 2006, the Florida Supreme Court issued an Advisory Opinion detailing how judicial nominating commissions could begin interviewing prior to a judicial vacancy occurring, but an appointment by the governor could not be made until after the justice's term expired. The court stated, "There is a specific constitutional provision that expressly provides that a vacancy in a merit retention judicial office does not occur until the end of the judge or justice's term," citing the constitution as "clear and unambiguous" on the matter. Since judicial vacancies may occur on the same day that a new governor takes office, the court's ruling essentially authorizes the newly sworn-in governor to fill those vacancies, rather than the outgoing governor.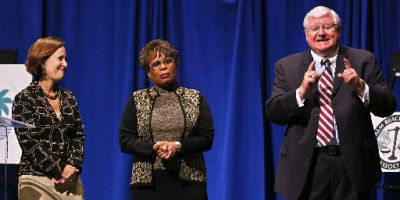 JUSTICES BARBARA PARIENTE, PEGGY QUINCE AND R. FRED LEWIS

Governor Scott and Republican Legislative Leaders hatched a harebrained scheme to pack the Court with conservative judges after the Governor's tenure expires. Due to mandatory age requirements (judges must retire at the end of the term during which they turn 70), Justices R. Fred Lewis, Barbara Pariente and Peggy Quince (considered the moderate to liberal wing of the court) will be forced to step down on inauguration day in 2019. As per the Constitution, the incoming Governor will appoint three jurists to fill their vacated seats.

If this ill-conceived amendment is approved, on January 8, 2019 (inauguration day), the departing Governor could name those three replacements before the incoming Governor is inaugurated later in the day. Of course, if Scott is not reelected to a final term in November – and their half-baked connivance goes down the tubes – the State of Florida would still be saddled with a constitutionally crippled Judiciary.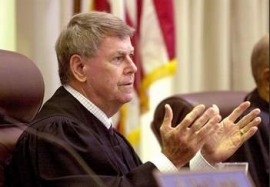 FORMER SUP. COURT JUSTICE HARRY LEE ANSTEAD

In a legal diagnosis of proposed amendment #3, Harry Lee Anstead, justice of the Florida Supreme Court from 1994 to 2009 and a renowned constitutional authority, explains "The current legislative majority is seeking to accelerate a partisan political power grab of Florida's judiciary at the highest level. They want to vest a lame-duck outgoing governor with the authority to fill three seats on the Supreme Court that become vacant after the governor's term expires. The sponsors of Amendment #3 say they are trying to eliminate confusion and an imaginary future constitutional crisis in the delay of a new governor making the appointments. Those claims are thin cover for continued improper political interference in our courts.
2014 FLORIDA SUPREME COURT

The scheme proposed in Amendment #3 gives a departing governor the power to tip the scales of justice for partisan reasons on the way out the door – with impunity. And, therein lies the easily identified real intent of this amendment. Partisan advocates, frustrated by the public's rejection of their attempt to remove three (sic - liberal leaning) Florida justices in their retention elections in 2012, have audaciously found another scheme to achieve their goals of stacking the court politically.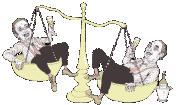 It is a one-time gamble and a shortsighted strategy on multiple levels. First, it presumes Gov. Rick Scott is re-elected so that he can make the appointments at the end of his second term. More importantly, it cynically ignores the possibility that an informed Florida public will reject this blatant attempt to politicize the judiciary."

In characterizing the amendment as a "one-time gamble" and raising the prospect of Scott's defeat in the upcoming election, Anstead reminds "shortsighted" proponents that the measure would also allow a liberal-leaning Governor to similarly stack the Court with liberal judges during a subsequent Governor's tenure, achieving the opposite of their intended objective.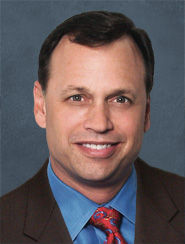 STATE SENATOR TOM LEE

The amendment was introduced to the legislature on February 21, 2014 by Senator Tom Lee (R - Brandon), the Deputy Majority Leader. Snagging a spot on the ballot would require a 60 percent majority vote in both legislative chambers. Senate Bill 1188 was approved by the Florida Senate on April 3, 2014 (26 YEAS vs. 14 NAYS) and approved in the Florida House on April 30, 2014 (74 YEAS vs. 45 NAYS) - along strictly partisan lines.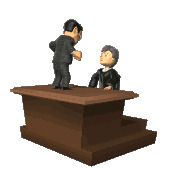 As outlined in a Tampa Tribune editorial, by vesting the departing Governor with the power to appoint Judges during the incoming Governor's term of office, the measure usurps the authority of the individual who was chosen by the voters. Conservative and liberal constitutional watchdogs vehemently oppose the measure for providing the Executive Branch with partisan control of the Judiciary, playing havoc with the separation of powers that grounds the checks and balances of tripartite government. Voters should send this amendment back to the legislative cornfield, where disaffected lawmakers can begin preparing exploding Judicial piñatas for the 2016 elections.


Broward County Parlor Tricks


The November 4, 2014 general election ballot also houses two proposals from Broward County, one sponsored by the County Commission and one sponsored by the Broward School Board. Addressing them productively requires some insight into their placement on the ballot. Given pathological County designs on your wallet, before heading to the polls, take a look behind the curtain.

---
Lawmakers Gag Florida Doctors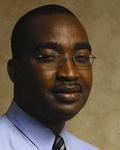 DR. CHRIS OKONKWO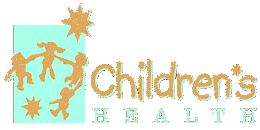 September 1, 2014 - During a July 21, 2010 medical interview with 26-year-old Amber Ullman, Ocala Pediatrician Dr. Chris Okonkwo asked the Summerfield mother of 3 girls about child-proofing her home. Consistent with 1983 TIPP (The Injury Prevention Program) protocols established by the American Academy of Pediatrics, medical director Okonkwo of Children's Health of Ocala routinely asks if stairways and backyard swimming pools are gated with childproof locks, if each child has a car seat and bicycle helmet, whether smoking parents do so in the house and if driving teenagers have cell phones. Although he explained that the interview's purpose was to tailor the "anticipatory guidance" he provides to concerned parents, when the physician asked if guns were kept in the home, Ullman went ballistic, prompting Okonkwo to end his tenure as her pediatrician - and triggering a series of cosmic showdowns.

Since firearms are the third leading cause of death for American children 5 to 16 years old, exceeded only by motor vehicle traffic–related causes and malignant neoplasms, pediatricians and family doctors (many of whom own firearms) advise gun-owning parents that weapons and ammunition should be stored separately and safely locked away from children. Whether or not patients answer childproofing inquiries truthfully, lie or refuse to answer has no legal impact on their Constitutional right to own a gun. The information is additionally cloistered by an evidentiary Doctor-Patient privilege rooted in Statute and/or case law (depending on the jurisdiction). The strategy has contributed to saving countless lives, as the firearm-associated death rate among youth ages 15 to 19 has fallen from its peak of 27.8 deaths per 100,000 in 1994 to 11.4 per 100,000 in 2009 (although primarily driven by a decline in firearm homicide rates). Nevertheless, Ullman took issue with her pediatrician including her firearm in his child-proofing protocols.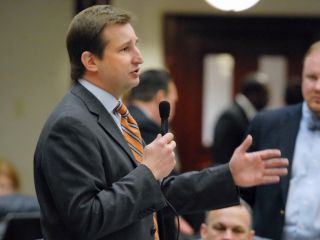 STATEHOUSE REPRESENTATIVE JASON BRODEUR

When a human interest story about the incident was aired on channel WKMG 6 the next day - National Rifle Association (NRA) lobbyists were watching. Although gunshot victims invariably wind up in an emergency room or a graveyard, like Ullman, NRA lobbyists have long held that gun safety has no medical impact. They also assert that pediatricians who advise parents about child safety are either complicit or unwitting tools of the anti-gun movement.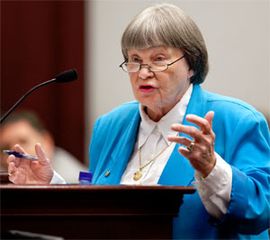 FLORIDA NRA LOBBYIST MARION HAMMER

While their fears aren't shared by swimming pool contractors, bicycle manufacturers or the cell phone industry, which all support physician efforts to insure the safe use of their products by children, the NRA sought to stop doctors from advising patients and/or their parents that improperly stored firearms represented a threat to kids. Drawing on their significant lobbying engine in Tallahassee - headed by former NRA National President Marion Hammer, they recruited Statehouse Representative Jason T. Brodeur (R-Sanford) to file House Bill 155, entitled "Privacy of Firearm Owners" on January 10, 2011, as drafted by the organization's lobbyists. Three days later, Pensacola Senator Greg Evers filed companion Senate Bill 432 in the other chamber (January 13, 2011). In short, the bills provided that physicians could be fined and/or stripped of their license for discussing guns with patients who weren't liberally perforated with flesh wounds, or for entering related notes in their medical records.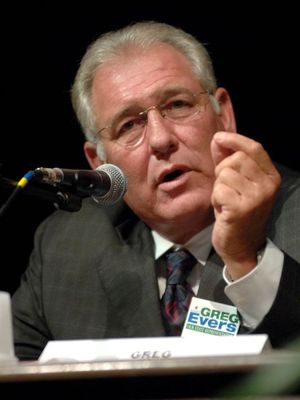 FLORIDA SENATOR GREG EVERS

The bills percolated through both houses, as vetting committee members snoozed through a barrage of statistical evidence from the CDC and the New England Journal of Medicine that linked pediatric childproofing advice to the annually declining rate of children who self-immolate with Mom's Desert Eagle - or sat mute while entertaining impassioned pleas to preserve the First Amendment right of Physicians to truthfully discuss life-safety threats with patients. One notable exception was Senator Alan Hays (R-Lake County), a retired dentist who unveiled his support for the bill by intimating that his extractions of impacted wisdom teeth were never prefaced by gun inquiries. Otherwise, lawmaker beneficiaries of NRA campaign largesse or fearful of NRA retribution systematically rubber-stamped committee approvals.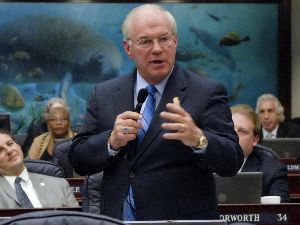 FLORIDA SENATOR ALAN HAYS

Ostensibly a concession to the Florida Medical Association, the NRA sanctioned one exception to the statutory gag: Doctors would be permitted to ask questions about guns in cases where they believe "in good faith" that the questions are directly relevant to the patient's care or the safety of others. As the compromise would presumably remedy some of the Act's many constitutional vulnerabilities, NRA lobbyists – working with Governor Rick Scott – were confident that it wouldn't belabor their objective. While any doctor could reasonably argue that the safe storage of gun is "relevant to the safety of others," since their license to practice medicine would now hang in the balance, defendant physicians would be forced to weigh the Hippocratic Oath against their livelihood. As anticipated by NRA officials, the chilling effectg that this would have on medical practitioners would closely mirror a repeal of their First Amendment rights. Subsequently, Governor Scott admitted to using State legal resources to help offset the NRA bill's inherent constitutional deficits.

On June 2, 2011, Governor Rick Scott signed the bill into law, creating Chapter 2011-112, Laws of Florida. Four days later, a virtual "Who's Who" of medical and legal plaintiffs applied for declaratory and injunctive relief in U.S. District Court. Finding that Plaintiffs were likely to succeed on the merits, on September 14, 2011, the District Court preliminarily enjoined enforcement of most of the Act's provisions, including those providing for discipline of practitioners who violate the Act.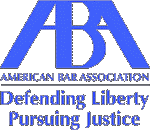 One year later, the case landed on the docket. Groups representing 11,000 Florida health care providers, including Florida chapters of the American Academy of Family Physicians and the American Academy of Pediatrics, successfully challenged the gag law in the United States District Court for the Southern District of Florida - alleging that it violated their First and Fourteenth Amendment rights. At least ten medical associations and the American Bar Association (ABA) argued that the law should be struck down because doctors must be able to discuss safety topics freely in engaging in preventive care. An ABA resolution opposing the law reasoned, "Preventive care through safety counseling is a pillar of modern medicine, and is vitally important to the health and welfare of patients." The American Psychiatric Association added "health professionals and health systems should ask about firearm ownership whenever clinically appropriate in the judgment of the physician," as exemplified by patients with suicidal or homicidal ideations.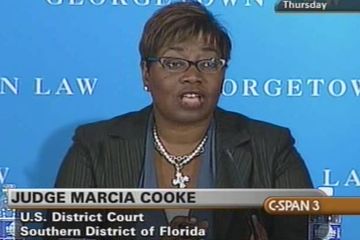 U.S. DISTRICT COURT JUDGE MARCIA COOKE

On June 2, 2012, five of the Act's eight provisions were ruled unenforceable by U.S. District Court Judge Marcia Cooke, who found that the law was predominantly based on anecdotal hearsay and unfounded conjecture. Since defending Florida lawmakers failed to prove that initiating a dialogue about firearm safety would jeopardize gun rights or that patients who own firearms might face widespread discrimination (by Men-in-Black doctors), there was no compelling reason for Government to eviscerate the First Amendment right of physicians to freely converse with patients; Cooke declared the law unconstitutional. Dropping the thinly veiled contention that the statute was the brainchild of Florida Lawmakers, NRA lawyers requested legal standing. Gun makers were apoplectic when Cooke remarked that the State could adequately defend itself and denied the request.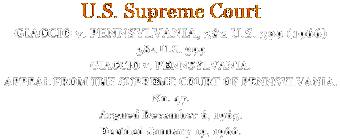 Ironically, the strategic uncertainty deliberately designed to chill the entire medical profession was turned on its head, as Cooke additionally held the language to be "unconstitutionally vague". As defined by the Supreme Court (Giaccio v. Pennsylvania, 382 U.S. 399 (1966)) - this means "so vague and standardless that it leaves the public uncertain as to conduct it prohibits or leaves judges and jurors free to decide, without any legally fixed standards, what is prohibited and what is not in each particular case." BINGO!
Enraged by Cooke's ruling, the NRA strapped up. Between 2004 and 2012, the NRA had siphoned $125,000 to Florida Republican Party coffers to boost prospects for laggard GOP pro-gun candidates in hotly contested legislative districts, as affirmed by the National Institute on Money in State Politics. Surrounding the 2012 judicial setback, the NRA pumped an additional $133,000 into direct mail, phone banks and email alerts to leverage voter perception, according to Florida campaign finance records.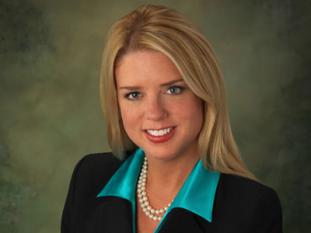 FLORIDA ATTORNEY GENERAL PAM BONDI

Following a Judge shopping excursion, when Florida Governor Rick Scott and NRA officials became confident of a venue sympathetic to their agenda, Florida Attorney General Pam Bondi appealed Cooke's ruling to the 11th U.S. Circuit Court of Appeals in Atlanta. A conservative-dominated three-judge panel was comprised of U.S. Circuit Judge Gerald Tjoflat (appointed by Richard Nixon), U.S. Circuit Judge Charles Wilson (appointed by Bill Clinton) and District Judge L. Scott Coogler (a visiting Alabama District Judge who was invited to sit on the panel - appointed by George W. Bush). On July 25, 2014, the 2 - 1 decision (Tjoflat and Coogler deciding, Wilson dissenting) to overturn the Federal District Court ruling sent waves of frustration and disappointment through the legal and medical communities.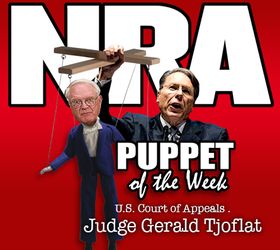 NRA PUPPET-OF-THE-WEEK GERALD TJOFLAT

It soon became clear why gun makers and Scott were pleased with the venue. While the panel was hearing arguments, Tjoflat mumbled aloud whether doctors who make child-proofing inquiries about firearms would surreptitiously feed patient records to the feds and become "agents of the government." Medical records are protected by strict privacy laws. Also, an NRA-drafted Federal law that was spoon-fed to Congress in 1996 already forbids the compilation of medical databases that parse gun-ownership. Nevertheless, Tjoflat insisted "It goes to Uncle Sam in Washington; you put it in a computer and spit out everybody who owns a gun." Witnesses to Tjoflat's "utterances", including reporters, gallery visitors as well as stakeholders, expressed surprise and dismay over the arguably paranoid politically motivated baggage Tjoflat brought to the hearing. The National Gun Victims Action Council named Tjoflat "NRA Puppet of the Week."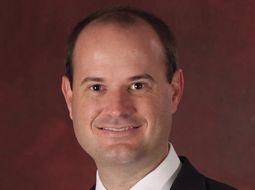 FLORIDA SOLICITOR GENERAL ALLEN WINSOR

Florida Solicitor General Allen Winsor insisted that the law doesn't gag doctors from asking patients about firearms, observing that the law says doctors "should refrain," not "must refrain." Judge Charles Wilson disagreed, citing how the law's threatened sanctions of a $10,000 fine and/or loss of license for not refraining from asking how guns are stored around children clearly functions as a ban. Wilson commented "'So, the purpose of the statute' - the state Legislature is saying - 'We don't like the viewpoint of doctors when it comes to guns.' That's a classic content-based restriction on speech." By definition, a content-based restriction on speech is unconstitutional.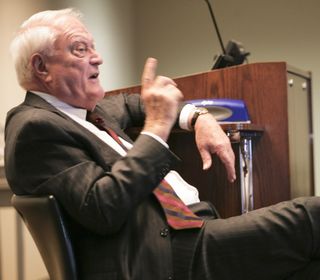 U.S. CIRCUIT JUDGE GERALD TJOFLAT

Delivering the majority opinion, Judge Gerald Tjoflat wrote, "We find that the Act is a legitimate regulation of professional conduct. The act simply codifies that good medical care does not require inquiry or record-keeping regarding firearms when unnecessary to a patient's care." Marginalizing the law's toll on free speech, Tjoflat concludes "Any burden the Act places on physician speech is thus entirely incidental." Professional conduct ordinarily refers to medical procedures performed by a physician or a treatment plan that conforms to accepted medical practice. By reclassifying conversations between doctors and patients as "professional conduct" instead of speech, Tjoflat seeks to dodge the First Amendment protections that prohibit such a ban, and would render the law unconstitutional.

Judge Wilson shines a light on this shell game, and cites how a precedent can be abused to silence anyone for any purpose. In his lengthy dissent, Wilson argues, "Based on the Majority's holding, doctors could be prohibited in the future from speaking to their patients about any particular topic, including the virtues of any school of medical thought, because such conversations are, strictly speaking, irrelevant to a patient's care. According to the Majority, the speech is merely professional conduct and is entirely unprotected. States are left free to eliminate all irrelevant speech from a doctor's office, all relevant speech from a doctor's office, or just that speech which conflicts with the State's preferred viewpoints."

U.S. CIRCUIT JUDGE CHARLES WILSON

Tjoflat rebutted "We note that the Act does not ban discussion of any topic, but only irrelevant inquiry, record-keeping, and related harassment and discrimination. In any case, we must decide this case based on the facts before us, and in doing so we need not – indeed, we must not – speculate as to the constitutionality of hypothetical laws." In characterizing a pediatrician's childproofing protocols as "irrelevant inquiry," Tjoflat envisions the field of preventive medicine as non-productive and without medical merit, and physicians who seek to help patients avoid or protect against medical problems are guilty of "related harassment".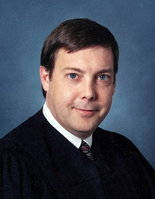 VISITING DISTRICT JUDGE
L. SCOTT COOGLER

Disparaging Tjoflat's 16th Century perspective of acceptable medical practice as an insupportable vehicle for pressing a political agenda, Wilson holds that the ban on speech was not "incidental" to the law's objective – as opined by Tjoflat – but its primary purpose. Specifically, to prevent doctors from stirring concerns about improperly stored firearms. He wrote, "Doctors asked patients about firearms in order to give specifically tailored – and thus more effective – firearm safety information. Indeed, amicus curiae supporting the State's legislation explain that the Act is necessary because a 'doctor's questions can interfere with patients' exercise of the right [to bear arms] by putting patients in a hesitant position where they question their ownership of firearms because of physician disapproval.' That statement is staggering. It suggests that the perceived problem with doctors' truthful, non-misleading message regarding firearm safety was that it was working, so the message was silenced. That is classic viewpoint discrimination."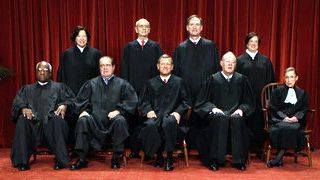 U.S. COURT OF APPEALS ELEVENTH CIRCUIT - EN BANC

Going forward, the plaintiffs plan to request en banc review by the full court. An en banc review would require a rehearing of the case by a panel that includes the entire 11th U.S. Circuit Court of Appeals. Since a majority of participating judges must grant the petition for review, this is no cakewalk. According to a study conducted by the Fordham Law Review, en banc decisions accounted for only 0.146 percent of the cases decided by federal circuit courts in 2010 (only 45 out of more than 30,914 cases were reviewed en banc). Until the appeals process is exhausted, the Federal District Court injunction against enforcement of the Statute's provisions will remain in effect.

Medical associations and health care providers nationwide are aligned in their opposition to lawmakers practicing medicine, particularly when patient wellbeing is openly sacrificed to further the agenda of powerful lobbyists and their deep-pocketed clients. Having confronted the first State Legislature to muzzle doctors purely as a political accommodation, constitutional watchdogs are equally livid about arguably capricious judicial approval of gaping First Amendment violations.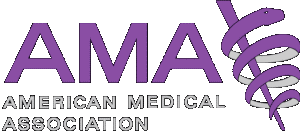 Echoing the sentiments of physicians who weighed in from all over the country, newly seated A.M.A. President Dr. Robert M. Wah announced that the American Medical Association would continue to oppose governmental intrusions into the examination room. The former Navy Medical Corps Captain declared, "We are disappointed by the court's ruling to uphold a Florida law that seeks to bar physicians from freely discussing firearm safety with their patients. This law poses real harm to patients as it interferes with physicians' ability to deliver safe care, and hinders patients' access to the most relevant information available."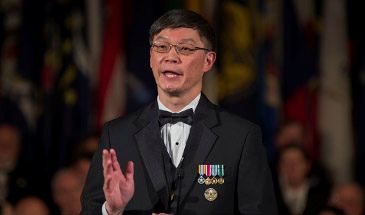 A.M.A. PRESIDENT AND 27-YEAR NAVY VETERAN DR. ROBERT M. WAH

After reviewing a litany of deeply personal issues (i.e. sexual behavior, alcohol and drug use, domestic violence, etc.) for which physicians must cull effective treatment options from unfettered, confidential discourse with the patient, the release continues, "Counseling the patients we care for helps prevent gun-related injuries and deaths, with studies showing that patients who received physician counseling on firearm safety were more likely to adopt one or more safe gun-storage practices. The political interests of state lawmakers do not justify infringing on the patient-physician relationship and stifling relevant medical discussions that are proven to save lives."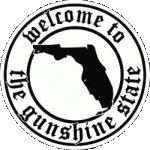 Dr. Wah weighs how criminalizing free speech will force physicians into "risking disciplinary consequences or abandoning ethical obligations." He concludes by calling on lawmakers to "leave determination of what constitutes medically necessary treatment where it belongs -- in the hands of physicians and patients."
This Statutory blood blister was never meant to cure a trumped up threat to the Second Amendment and mentally balanced parents don't equate a pediatrician's childproofing advice with harassment. It's also no coincidence that the NRA waited for an incident with a pediatrician before launching its bill (as cited in every House and Senate staff analysis).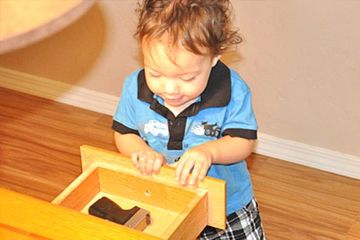 I TAUGHT MY KID TO NEVER LOOK IN THE DRAWERS

Since the first stop for surviving gunshot victims is the nearest doctor, contentions that firearms have no medical impact are ludicrous. Physicians practicing preventive medicine have developed common sense safety recommendations for gun owners. Medical Associations in each practice field tailor those guidelines to their respective patient communities. While the protocols vary for emergency medicine, pediatrics, gerontology, etc., they share a common objective - prevent injury or death. The gag law will punish physicians for saving lives.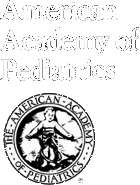 Like other trade organizations, Medical Associations formulate political agendas that mirror the ideology of a current administration. While every Medical Association supports gun safety, they differ over gun control issues. Although its rhetoric has recently softened, the American Academy of Pediatrics (AAP) has been one of the most ardent advocates of strict gun control laws. The policy doesn't reflect the views of its individual member physicians, many of whom own guns and hold membership in the National Rifle Association. Nevertheless, it placed the AAP in the NRA's crosshairs. This idiotic law is the NRA's misdirected retribution against the AAP's political views. It is, in fact, a schoolyard whizzing contest. Unfortunately, the victims of this ill-conceived blowback are medical patients (mostly children), free speech, and Florida's reputation as a safe, family-friendly State.
Welcome to the S(?G?)unshine State! While you're here, try not to get sick.

---
Association Advocates





Grease the Wheels in Tallahassee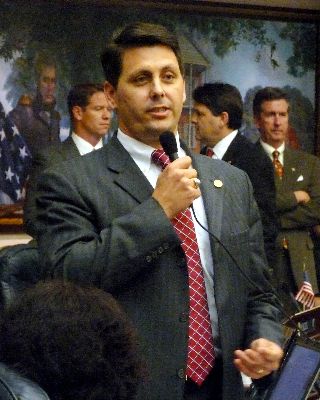 REPRESENTATIVE GEORGE MORAITIS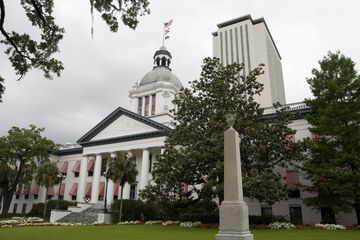 THE SLAUGHTERHOUSE IN TALLAHASSEE

May 27, 2014 - For decades, association homeowners justifiably viewed the legislative process as a despoiling irresistible force that was outside their sphere of influence - like bad weather. While there was no shortage of bills seeking to tax unit owners for some obscure benefit and/or strip them of home rule "for their own good," legislation that was actually favorable to association homeowners was a rare event.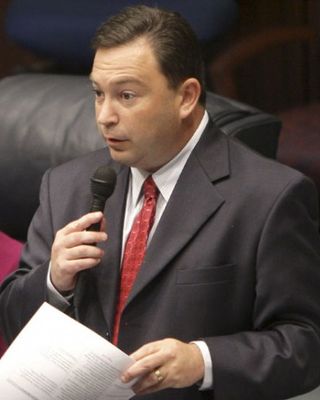 BROWARD SENATOR JEREMY RING

In contrast, during the past five years, four productive Omnibus Association Bills were brought to fruition. Although Statehouse Representative George Moraitis (R - Fort Lauderdale) and several Florida Senators were instrumental in driving this legislative windfall, they wielded a secret weapon. They were assisted by small cadres of association attorneys and lobbyists answerable to a statewide network of association officials (in which the Galt Mile Community Association participates) and funded by association law firms.
A majority of the content in the 2014 Omnibus Association Bill was adopted by sponsors Moraitis and Ring from a legislative agenda created by collaborating association officials from across the state and tailored by their community association advocates. Prior to the Legislative session, these association officials examined the operational pitfalls and regulatory inequities that encumber common interest communities – and characteristically inflate the financial burden on unit owners. With organizational guidance from the lawmakers and advocates who would fight to enact a statutory resolution, the issues were prioritized and compiled into a legislative wish list.
Keeping an inaugural term promise to Galt Mile constituents, District 93 Statehouse Representative George Moraitis annually partners with peers in the Senate to sponsor legislation beneficial to association homeowners. As a consequence, Moraitis has actualized more association rights and protections than any sitting Florida lawmaker. With a sizable association constituency, District 29 Senator Jeremy Ring (D – Broward) also stepped to the plate this year. Turning the wish list into State law during the 2014 session became their shared objective.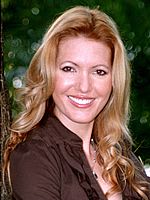 DONNA BERGER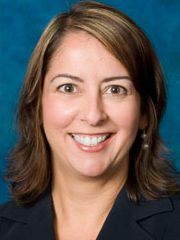 YELINE GOIN

To navigate the legislative minefield, Moraitis and Ring teamed with veteran association advocates Donna Berger and Yeline Goin. A former Department of Business and Professional Regulation (DBPR) Senior Attorney, Yeline Goin serves as Executive Director of the Community Association Leadership Lobby (CALL), the association advocacy arm of legal powerhouse Becker & Poliakoff (B&P). Having conceived its operational blueprint ten years ago and nurtured its development into the state's first effective advocacy vehicle dedicated solely to Florida associations, CALL was originally Donna Berger's brainchild. Advocacy networks have since evolved into the most reliable tool available to associations for shaping the statutes that protect their members' homes, families and lifestyle. Although delicate, the technology is childishly simple. At the right time and place, the network will provide lawmakers considering an important association bill with a wealth of information about the proposed statutory resolution and a gentle reminder - that 2 million voters are watching.


The Evolution of Association Advocacy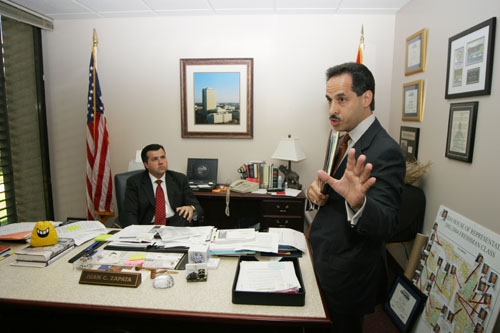 PIO IERACI DESCRIBES A BILL'S DRAWBACKS
TO BILL SUPPORTER REP JUAN ZAPATA

After joining Becker & Poliakoff in 1992 to practice association law, Berger realized early on that a plethora of legal issues confronting associations were inflamed by obsolete or ill- conceived statutory requirements, while others derived of elephantine vacuums in state law. She also observed that most association bills were knee-jerk punitive reactions to anecdotal horror stories, or bald-faced attempts by service providers, unions or vendors to exploit an untapped fertile market comprised of two million homeowners in common interest communities. Although the bills invariably sought to usurp the right of association homeowners to govern themselves or force them to subsidize certain products or services, bill sponsors would masquerade their legislation as empowering to association members, relying on the premise that few homeowners would actually read the proposed legislation until after enactment, when the damage was done.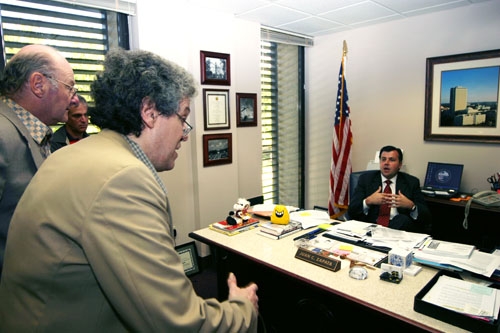 REGENCY TOWER'S ERIC BERKOWITZ AND SOUTHPOINT'S
MARTY GLAZER DISCUSS BAD BILL WITH REP JUAN ZAPATA

During the 2005 legislative session, a bill was filed in the Statehouse that would have obliterated self-governance and skyrocketed expenses for association unit owners (AKA Condo Killer bill). Awash in angry feedback from association officials in Broward, Palm Beach and Tampa, Berger declared March 30, 2005 "Community Association Day" in the state capitol and scheduled meetings with homeowners and sympathetic legislators. With grudging approval from B&P, Berger chartered a jet to carry over a hundred South Florida association homeowners (21 from the Galt Mile) to Tallahassee, where they were joined by more than 200 others who carpooled or came by bus. Unit and parcel owners swarmed the Statehouse and Senate, meeting with bill sponsors and key lawmakers - some by ambush. Confronted with a seemingly spontaneous invasion by homeowners inflamed to action by the exploitive bill, lawmakers nervously pondered the prospect of similar sentiments epidemically afflicting two million association voters.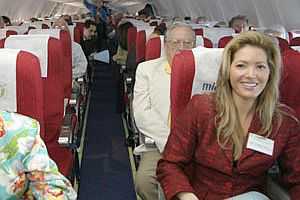 DONNA BERGER WITH SOUTH FLORIDA CONDO
OWNERS FLY TO TALLAHASSEE ON CA DAY

On March 31, the next day, Governor Bush's Condominium Advisory Council voted against supporting the bill. Abandoned in committee, Condo Killer subsequently died on the calendar. Although Berger's initiative was again successful in 2006, the strategy suffered from terminal drawbacks. While pleased with the outcome, the founding shareholders in Berger's firm were less enthusiastic about funding round-trip charter flights to the State Capitol. Also, its usefulness was limited to thwarting bad bills. Berger returned to the drawing board.


CALL is Born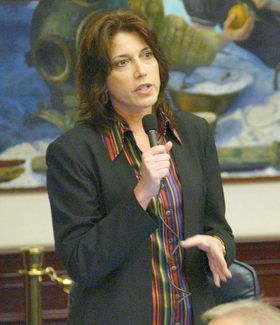 FORMER REP./SENATOR ELLYN
BOGDANOFF FILES HOUSE BILL 561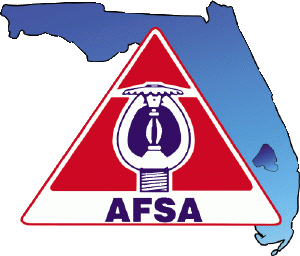 Teaming with South Florida and west coast association officials, Berger organized a communication vehicle that enabled association members to monitor, explore and evaluate daily legislative events in Tallahassee, whereby they could prevent damaging bills while supporting beneficial legislation. It worked. When association officials warned their homeowners about predatory bills, thousands of angry emails were directed to the bill sponsors, committee chairs and legislative leaders, who withdrew their support. The strategy's success incentivized participation by associations in central and northeast Florida. Berger's network, the initial version of CALL and a precursor to several subsequent advocacy vehicles, survived its trial by fire.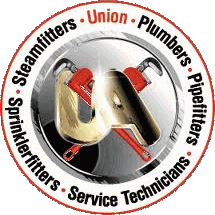 In 2010, Galt Mile officials asked then Statehouse Representative Ellyn Bogdanoff to file an Omnibus Association bill that would cure dozens of association dilemmas, including the repeal of a mandate to retrofit existing associations with sprinkler systems that would cost unit owners $millions. Not surprisingly, the original mandate was sponsored primarily by the American Fire Sprinkler Association – a trade group that promotes sprinkler sales – and the Plumbers and Pipefitters Union. House Bill 561 (and companion Senate Bill 1196) also postponed the retrofitting of elevators with expensive Phase II modifications and punished speculators who deliberately filed strategic foreclosures to default on their assessments, forcing unit owners to subsidize the deadbeats continued residency. Other bill provisions drew opposition from the powerful Banking and Insurance lobbies, justifiably perceived in Tallahassee as the kiss of death.
Berger and Yeline Goin took off the gloves. When thousands of supportive emails, phone calls and letters from association homeowners swamped legislative leaders and committee chairs, the bill whizzed through both chambers and became State law. Since then, annually improving advocacy networks have played key roles in passing 4 major association bills and adding scores of beneficial provisions to other legislation.


Advocacy Sea Change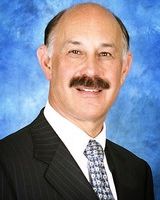 FOUNDING SHAREHOLDER
GARY POLIAKOFF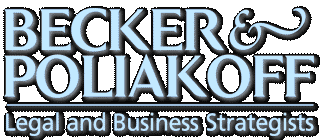 Three days after the March 4th opening of the 2014 session, the association advocacy landscape underwent a sea change. Donna Berger returned to B&P after a five-year hiatus in a competing firm. Berger explained, "Becker & Poliakoff is not the same firm I left in 2007. New leadership has reshaped the firm's priorities; their commitment to associations has become unparalleled in Florida." In 2012, as founding principal Gary Poliakoff was burdened by persistent health issues, renowned litigator Gary Rosen took the management reins from retiring co-founder Alan Becker, resolving a growing divide between the firm's old guard and younger managers over operational policies and core philosophy.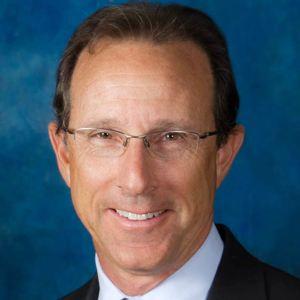 MANAGING SHAREHOLDER
GARY ROSEN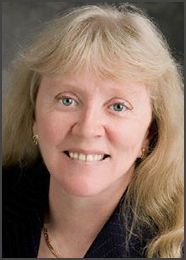 ASSOCIATION ATTORNEY
JANE CORNETT

In restructuring the legal juggernaut, the new administration launched a campaign to enlarge its footprint by cherry picking proven talent in key regional markets. On October 1, 2012, when Rosen snagged well known association attorneys Jane Cornett and Howard Googe by absorbing the 4-attorney Stuart law firm of Cornett, Googe and Associates, P.A., they added 300 Treasure Coast associations to the corporate client role. To bulk up its presence in central and Northeast Florida, on October 15, 2013, B & P announced merging with Taylor & Carls, P.A., a 33-year, 13-attorney association law practice headed by Robert L. Taylor and Harry W. Carls with association clients in Orlando, Tampa and Palm Coast.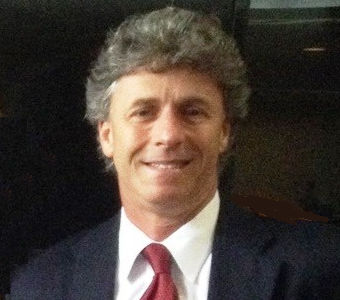 ASSOCIATION LAW GROUP CHAIR KEN DIREKTOR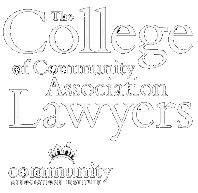 The firm's 45-attorney Community Association Law Practice Group is chaired by Ken Direktor, a recent appointee to the prestigious College of Community Association Lawyers. Berger observed that under Direktor's practice protocols, lawyers in the association group had become far more conversant with client concerns, given how benign neglect or speculative legal advice can savage an association budget. In expanding CALL's Tallahassee presence, and fine-tuning lawmaker relationships, Direktor has provided associations with an opportunity to adapt governing statutes to their changing needs, an asset which has yielded extraordinary legislative benefits over the past few years. In complementing Goin's skills with those of Berger, Direktor engineered the State's most formidable association advocacy organization.
Addressing officials from Galt Mile associations at the April 7 Presidents Council meeting in L'Ambiance, Direktor explained that the attorneys in his association practice group also serve as liaisons to the firm's other practice areas, providing client associations with unfettered and inexpensive access to expertise in every relevant legal discipline (construction law, real estate law, etc.). After reviewing the progress of association bills that she or Goin helped craft (and ultimately guided to fruition), Berger told attendees that CALL had evolved into the network she originally envisioned.
Associations needn't become firm clients to participate in CALL. As Berger once admonished the Galt Mile Advisory Board, "Everyone benefits when association laws make sense, including your attorneys." Inviting participation by association activists in condominiums, cooperatives and HOAs from across the State, Direktor assembled an independent Advisory Council to script CALL's legislative agenda. Prior to the Presidents Council presentation, GMCA President and Vice President Pio Ieraci and Eric Berkowitz met with Direktor and Berger to discuss Direktor's strategy for strengthening CALL. While confirming the Advisory Council's central role in defining CALL legislative objectives, Direktor stressed the importance of its unconditional operational independence. When the two GMCA officials reported the meeting's outcome to the Galt Mile Advisory Board, members voted unanimously to endorse Direktor's strategy and authorized Ieraci to represent the Galt Mile on the CALL panel.


Left Field Liability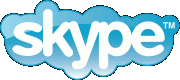 In February 2014, a month before the Legislative session, Berger and Goin each summarized the issues they elicited from association officials and packaged for Moraitis' impending bill. Among their contributions were protocols for entering, repairing and/or leasing an abandoned condominium unit; a requirement that outgoing condominium or cooperative board members turn over all association records and property within five (5) days of an election; stronger financial reporting requirements for cooperatives (mirroring those for condominiums passed last year); prohibitions against serving on a cooperative board if suspended by the Division, delinquent in paying assessments or convicted of a felony (as currently applicable to condominiums); allow board or committee members to satisfy quorum requirements by participating in a meeting via Skype or videoconferencing technology (enabling talented snowbirds to more effectively serve on a board); permit board members to communicate, although not vote, by email. More importantly, Berger sought to provide Cooperative and HOA boards with the same emergency powers currently wielded by condominium boards (during a declared state of emergency).

CALL advocates also formulated a statutory resolution to a damaging 2013 court decision. To protect association treasuries from the legal vagaries of title transfers, Section 718.116(1)(a) F.S., states "…a unit owner is jointly and severally liable with the previous owner for all unpaid assessments that came due up to the time of transfer of title," ensuring that monies still due the association from a defaulting previous owner are paid by the new owner (i.e. the purchaser of a foreclosed unit).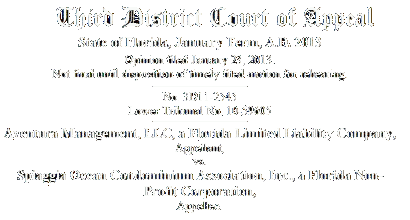 A controversial 2013 split decision by the 3rd District Court of Appeals (3DCA) flipped the legislative intent like a pancake. Now, when a unit is frozen in foreclosure by a foot-dragging lender, and the association forecloses its subordinate lien in order to defray interim carrying costs by temporarily leasing the unit, when the lender finally forecloses its superior lien, instead of addressing any unpaid assessments to the association, the third party purchaser can force the association to share the past due obligation.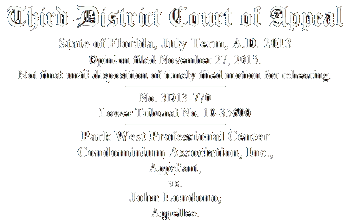 Since lawmakers never contemplated that an association's only legal remedy to a default would require its brief inclusion in the chain of title, the statute doesn't specifically exempt an association from consideration as a "previous owner". Despite its overt inequity, upon reversing a relevant pro-association lower court decision in Aventura Management, LLC v. Spiaggia Ocean Condominium Association, Inc., Case No. 3D11-2545, the 3DCA held that when the association took interim title to the unit, it assumed joint and several liability for the debt - to itself! Although the legislative intent of the statute was to safeguard the association's receivable, the judges flipped the script, and placed the association at risk for the outstanding debt.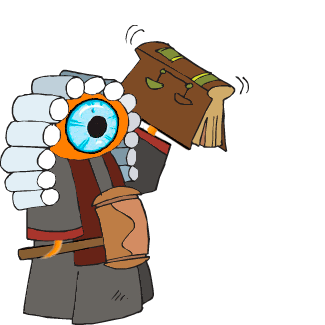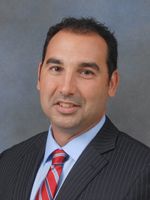 REPRESENTATIVE
MIKE LAROSA

To further muddy the waters a few months later, judges in the same hyperactive court ruled in Park West Professional Center Condominium Association, Inc. v. Londono, Case No. 3D13-770 (November 27, 2013) that the financial obligation of titleholders is limited to their debt plus the residual debt of whoever held title immediately before them, ignoring statutory liability for "all unpaid assessments that came due up to the time of transfer of title." Instead of interpreting the law, these playful jurists parboiled the Constitution to write their own.

This judicial bacterium was erased for HOAs last year with the passage of House Bill 7119 by Representative Mike LaRosa. Taking a page from LaRosa'a bill, Berger proposed that a condominium association should not be considered a previous owner when it comes to joint and several liability for unpaid assessments.


Conformity: Compromise vs. the Cornfield!



In addition to crafting a majority of the bills' content, Goin and Berger equipped both bill sponsors with the ammunition required to survive committee bear traps. They quashed attempts to dilute bill provisions, won over recalcitrant lawmakers, simplified complex issues with detailed testimony, kept homeowners in thousands of Florida associations engaged in the process and helped achieve conformity between Moraitis' House bill and Ring's Senate counterpart, a prerequisite to being enrolled – and ultimately enacted into law.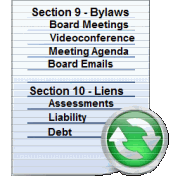 Although most discrepancies were ironed out as the two versions were continuously reshaped by vetting committees in both chambers, two major differences dogged the bills throughout the session. Ring's SB 798 would allow the association to recover interest, late charges, and reasonable costs and attorney fees incurred by the association incident to the collection process from purchasers (if at a foreclosure sale, this would be capped at 10% of the winning bid). Secondly, it housed Berger's cure for the enigmatic 3DCA court decisions, providing that an association acquiring title through foreclosure or by deed in lieu of foreclosure would not be considered a previous owner for liability purposes. Although supported by CALL advocates, both provisions were lacking in Moraitis' HB 807.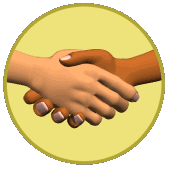 As the 2014 session waned, on April 23, Goin and Berger brokered a compromise. Moraitis would add Section 10 to HB 807, inoculating the association against liability as a previous owner following a foreclosure and Ring would purge the provision enabling the recovery of collection costs from the Senate bill - "one up, one down". With the bills' priority content synchronized, the remaining challenge of adjusting them to last minute amendments was a no-brainer. Absent CALL's critical eleventh hour tweak, instead of heading to the Governor's desk, the legislation would be festering in the cornfield. In short, thanks to Ken Direktor's A-Team, the new rights and protections will become law on July 1, 2014.


In the Trenches...



CALL ADVOCATES: YELINE GOIN, DONNA BERGER, KEN DIREKTOR, JOSEPH ADAMS AND DIANA ZAYAS-BAZAN

For a sectional review of the Omnibus Association Bill that these advocates helped morph into statute, see below (Click Here)! Depending on whether legislation pummeled or protected condo and co-op owners, the crew worked to paralyze or promomte more than a dozen other bills with an impact on Common Interest Communities.

---
Lawmakers Unanimously Approve
Omnibus Association Bill





New Rights and Regs Effective July 1, 2014


Some Perspective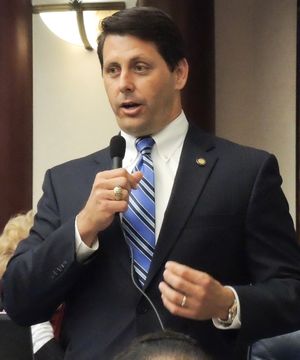 REPRESENTATIVE GEORGE MORAITIS

May 19, 2014 - Last year, our District 93 Statehouse Representative George Moraitis teamed with State Senator Thad Altman (R - Melbourne) to pass House Bill 73 (HB 73), the 2013 session's Omnibus Association bill. Broadly supported by association officials and advocates, the legislation repaired a litany of statutory glitches, erased the deadline for a costly elevator retrofit, forged tools to deter foreclosure-related delinquencies, facilitated member records requests while protecting employee privacy rights, simplified approval for 2-year board terms, strengthened condominium financial reporting requirements, approved impact glass windows and doors for hurricane mitigation, clarified recall procedures and provided cooperatives with certain rights and protections historically monopolized by condominiums. Cruising on the momentum of 4 successful Omnibus Association bills in 5 years, after his 2013 work product was signed into law, Moraitis pledged to continue addressing association concerns in this year's session.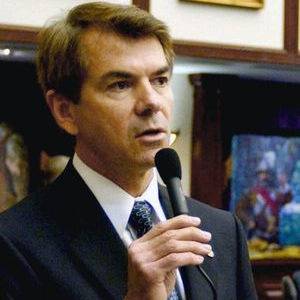 SEN. THAD ALTMAN FILED 2013 BILL

Although the 2013 law empowered homeowners in Edgewater Arms, Caribé and the four Coral Ridge Towers cooperatives with rights already enjoyed by their neighbors in Galt Mile condominiums, after meeting with Galt Mile officials, Moraitis agreed to file legislation providing cooperative homeowners with other essential protections heretofore reserved for condominiums. To insure the statewide relevance of his 2014 legislation, Moraitis complemented the feedback received from scores of association officials and homeowners with input from the association advocates who helped facilitate last year's legislation. Once again, they proved to be an invaluable resource, having repeatedly deterred attempts to neuter the bill in Committee (more on that later).

The Gauntlet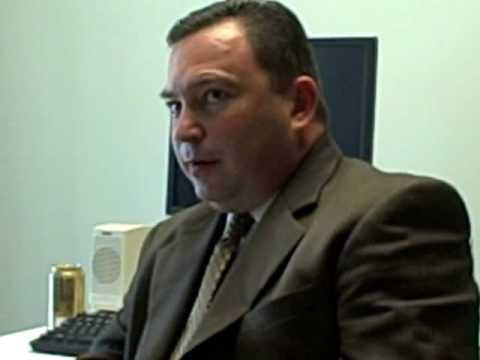 SENATOR JEREMY RING FILED 2014 SENATE COMPANION BILL

Representative George Moraitis filed House Bill 807 (HB 807) on February 4, 2014. Two days later, Senator Jeremy Ring (D - Broward) filed companion Senate Bill 798 (SB 798) in the other chamber. The bills had a wild ride through the legislative labyrinth, as provisions were altered, added or deleted to elicit committee approval. HB 807 was approved by the House Civil Justice Subcommittee on May 5 by a vote of 12 YEAs vs. 0 NAYs. On May 18, it passed muster in the House Business & Professional Regulation Subcommittee by a vote of 9 YEAs vs. 3 NAYs. The final Statehouse vetting Committee, the House Judiciary Committee, approved the bill on May 27 by a vote of 17 YEAs vs. 0 NAYs. All 3 House vetting Committees approved a Committee Substitute, thereby creating the final enrolled version as CS/CS/CS/HB 807, as the 3 vetting committees technically joined Moraitis as bill sponsors.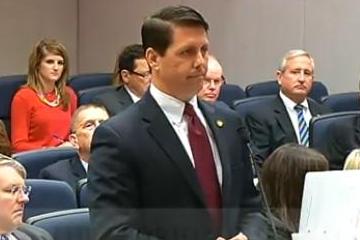 GEORGE MORAITIS ADDRESSES CIVIL JUSTICE SUBCOMMITTEE

In the Senate, Jeremy Ring's companion bill SB 798 passed favorably through the Senate Committee on Regulated Industries on May 6 by a vote of 10 YEAs vs. 0 NAYs. On April 1, it was approved in the Senate Committee on Judiciary by a vote of 9 YEAs vs. 0 NAYs. The Senate Committee on Appropriations, its final hurdle in the Senate, approved the bill on April 24 by vote of 17 YEAs and 0 NAYs. Like its House mirror, vetting committees passed committee substitutes, renaming the bill CS/CS/CS/SB 798. When the House bill was substituted for SB 798 on April 28, the Senate version was "laid on the table", a legislative euphemism for the Big Sleep.

On April 25, the full House unanimously approved HB 807 by a vote of 118 YEAs vs. 0 NAYs. In the session's final days, Moraitis, Ring and bill supporters worked feverishly to synchronize content in the the House and Senate versions, an enrollment prerequisite. After it replaced SB 798 on April 28, HB 807 was unanimously passed in the Senate by a vote of 38 YEAs vs. 0 NAYs. 38 minutes later CS/CS/CS/HB 807 was ordered enrolled and gift wrapped for the Governor. The bill content was assembled by Moraitis - and Ring - from a legislative wish list created by collaborating association officials from across the state and tailored by Community Association advocates. The final enrolled version contains the following provisions (Except for Sections 1- 6 , which are incident to Timeshares and irrelevant to Galt Mile unit owners, clicking on each Section number will bring up that respective Section in the enrolled bill version):

The Bill (CS/CS/CS/HB 807)


F.S. 509.242 – Timeshares)
Timeshares and Public Lodging Regulations - As public lodging establishments, Timeshares can be subject to state regulation by the Division of Hotels and Restaurants and the Division of Condominiums, Timeshares and Mobile Homes (both divisions are housed in the Department of Business and Professional Regulation). The bill newly defines a "Timeshare Project" as a Florida timeshare property defined in Chapter 721 that is also a transient public lodging establishment. By amending provisions regarding definitions (s. 509.013, F.S.), duties (s. 509.032, F.S.), sanitary regulations (s. 509.221, F.S.), licenses required; exceptions (s. 509.241, F.S.), public lodging establishments; classifications (s. 509.242, F.S.) and license fees (s. 509.251, F.S.), Sections 1 – 6 in the bill distinguish timeshares from the broader category of "vacation rentals".
F.S. 712.05 – HOAs)
Marketable Record Title Act - (An initiative of the Florida Bar to clarify existing law) When preserving covenants and restrictions, the bill provides that a homeowners' association (HOA) or clerk is not required to provide additional notice pursuant to Section 712.06(3), F.S., specifically clarifying that the HOA is not required to publish notice in a newspaper "once a week for 2 consecutive weeks" regarding the MRTA preservation.
F.S. 718.111 – Condominiums)
Access to an Abandoned Condominium Unit

Reasons to Enter Abandoned Unit – Expanding on Section 718.111(5)(a), F.S., (which gives the association the irrevocable right of access to each unit during reasonable hours, when necessary for the maintenance, repair, or replacement of any common elements, to any portion of a unit maintained by the association pursuant to the declaration, or as necessary to prevent damage to the common elements or to a unit), the bill creates Section 718.111(5)(b)1., providing that whether or not empowered by the declaration or other recorded condominium documents, an association, at the sole discretion of the board, may enter an abandoned unit to: inspect the unit and adjoining common elements; make repairs to the unit or to the common elements serving the unit, as needed; repair the unit if mold or deterioration is present; turn on the utilities for the unit; or otherwise maintain, preserve, or protect the unit and adjoining common elements.

Defining an Abandoned Unit – A unit is presumed to be abandoned if subject of a foreclosure action and no tenant appears to have resided in the unit for at least 4 continuous weeks without prior written notice to the association; or no tenant appears to have resided in the unit for 2 consecutive months without prior written notice to the association, and the association is unable to contact the owner or determine the whereabouts of the owner after reasonable inquiry.
Entry Notice – Except in the case of an emergency, before entry, the association must give at least 2 days' notice of the association's intent to enter the unit, which must be mailed or hand-delivered to the owner at the address of the owner as reflected in the records of the association. The notice may be given by electronic transmission to a unit owner who has consented to receive notice by electronic transmission.
Cost Recovery – The association may recover from the unit owner any costs incurred by the association and place a lien against the unit to enforce collection of the expense.
Leasing the Unit – The association may petition a court of competent jurisdiction to appoint a receiver and may lease an abandoned unit for the benefit of the association to offset association expenses for maintaining, preserving, and protecting the unit and the adjoining common elements, including the costs of the receivership and all unpaid assessments, interest, administrative late fees, costs, and reasonable attorney's fees.

Insurance – Responsibility for Damage to the Condominium

Non-Insurable Events – Amends Section 718.111(11)(j) to clarify that if an item is damaged by something other than an insurable event, the repair or replacement of the item is as provided in the declaration or bylaws.

Official Records

Association Directory – The bill amends s. 718.111(12)(c)5., F.S., providing that although the association can publish multiple phone numbers for a member in a unit owner directory , the number(s) will be excluded upon receipt of a written request by the owner. Also, an owner can consent to the association publishing other contact information (which is not defined).

Returning Association Records and Property – The bill creates s. 718.111(12)(f), F.S., which amends Section 718.111(12) by requiring an outgoing board or committee member to relinquish all official records and property of the association in his or her possession or under his or her control to the incoming board within five days after the election. It authorizes the Division to impose a civil penalty as set forth in s. 718.501(1)(d)6 against an outgoing board or committee member who willfully and knowingly fails to relinquish such records and property.
Similar Changes for Cooperatives and HOAs – The bill makes similar changes to Chapter 719 for Cooperatives regarding the directory and the return of association records and property (in Section 14) and to Chapter 720 for HOAs regarding the directory (in Section 17).
F.S. 718.112 – Condominiums)
Meetings of the Board of Directors

Video Conferencing – Amending s. 718.112(2)(b)5., F.S., the bill provides that board or committee members' participation in a meeting by a telephone, real time video conferencing, or similar real time electronic or video communication counts toward a quorum, and such member may vote as if physically present.

Communicating by E-mail

Board Emails – Amending s. 718.112(2)(c), F.S., the bill includes a provision stating that a board or committee member may use e-mail as a means of communication but may not cast a vote on an association matter via e-mail.

Meeting Agenda – Amending s. 718.112, F.S., the bill clarifies the language to provide that if 20 percent of the voting interests within the condominium association petition the board to address an item of business that the Board needs to put such item on its agenda for its next regular or special board meeting within 60 days, but that such meeting does not need to occur within 60 days.
F.S. 718.116 – Condominiums)
Association not Considered Previous Owner - The bill provides that an association that acquires title through foreclosure or by deed in lieu of foreclosure is not considered a previous owner.
Present Owner Liability - A present unit owner's liability for unpaid assessments is limited to any unpaid assessments that accrued before the association acquired title to the delinquent property through foreclosure or by deed in lieu of foreclosure.
F.S. 718.117 – Condominiums)
Optional Termination Plan - Amends Section 718.117(9) to provide that if an optional termination plan fails to receive the required approval, the plan shall not be recorded and a new attempt to terminate the condominium may not be proposed at a meeting or by solicitation for joinder and consent for 180 days after the date that such failed plan of termination was first given to all unit owners in the manner as provided in this subsection.
F.S. 718.50151 – Condominiums)
Council vote - On March 7, 2014, the Community Association Living Study Council voted to recommend that the Legislature repeal the Council's enabling statute (s. 718.50151, F.S.)
Repeal of Council's Enabling Statute - The bill repeals Section 718.50151, Florida Statutes, which creates the Community Association Living Study Council.
F.S. 718.707 – Condominiums)
Acquisition Deadline Extension - The bill extends the condominium parcel acquisition deadline from July 1, 2015 to July 1, 2016 for persons to be classified as bulk assignees or bulk buyers.
F.S. 719.104 – Cooperatives)
Official Records (F.S. 719.104 – Cooperatives)

Association Directory – The bill amends s. 719.104(2)(c)5., F.S., providing that although the association can publish multiple phone numbers for a member in a parcel owner directory , the number(s) will be excluded upon receipt of a written request by the owner. Also, an owner can consent to the association publishing other contact information (which is not defined).
Returning Association Records and Property – The bill creates s. 719.104(2)(e), F.S., which amends Section 719.104(2) by requiring an outgoing board or committee member to relinquish all official records and property of the association in his or her possession or under his or her control to the incoming board within five days after the election. It authorizes the Division to impose a civil penalty as set forth in s. 719.501(1)(d) against an outgoing board or committee member who willfully and knowingly fails to relinquish such records and property.

Financial Reporting for Cooperatives (F.S. 719.104 – Cooperatives)

Match Audit deadlines and thresholds to Condominiums – The bill increases the cooperative association audit deadlines and thresholds at s. 719.104(4)(a), F.S., to match those of condominiums at s. 718.111(13), F.S.

Financial Report Deadlines – Amending s. 719.104(4)(a), F.S., the bill provides that within 90 days of the end of the fiscal or calendar year or annually on such date as provided in the association bylaws, the board must prepare and complete a financial report covering the preceding fiscal or calendar year. Within 21 days after the financial report is completed, but no later than 120 days after the end of the fiscal year, calendar year, or other date provided in the bylaws, the association shall provide each member with a copy of the annual financial report or a written notice that a copy of the financial report is available upon request at no charge to the member. The division shall adopt rules setting forth uniform accounting principles, standards, and reporting requirements.
Revenue Thresholds and Reporting Formats – Amending s. 719.104(4)(b), F.S., the bill adopts revenue thresholds that determine the type of financial statement needed to satisfy an association's Financial Reporting requirements. Associations with fewer than 50 units (regardless of annual revenues) or with total annual revenues of less than $150,000 shall prepare a report of cash receipts and expenditures; associations with total annual revenues between $150,000 and $299,999 shall prepare compiled financial statements; associations with total annual revenues between $300,000 and $499,999 shall prepare reviewed financial statements; associations with total annual revenues of $500,000 or more shall prepare audited financial statements.

Expense Classifications; Waive Financial Report; Greater Level of Financial Report; Alternative Financial Reporting Criteria – The bill also creates s. 719.104(4)(c - e), F.S., which enumerates expense classifications for a report of cash receipts and expenditures; provides for members to waive reporting requirements for not more than 3 years; adopts a vehicle for petitioning the board for a greater level of financial reporting than minimally required by law; provides that a majority of the voting interests may adopt alternative financial reporting criteria and assess such additional costs to the membership. The provisions mirror financial reporting requirements and options already applicable to condominiums.
F.S. 719.106 – Cooperatives)
Board Candidacy Prohibitions - Amending s. 719.106(1)(a)2., F.S., the bill matches board candidacy prohibitions in the Condominium Act at s. 718.112(2)(o), F.S., stating that a person who has been suspended or removed by the Division, is delinquent in the payment of any monetary obligation to the association or has criminal charges pending is not eligible to be a candidate. It suspends from office a director or officer who has been indicted with felony theft or embezzlement offense involving the association's property. A felon convicted in Florida or in any United States District Court, or convicted in another jurisdiction of any offense which would be considered a felony if committed in this state, is not eligible for board membership unless such felon's civil rights have been restored for at least 5 years before such person seeks board candidacy.
Emergency Powers - The bill creates s. 719.128, F.S., to give a cooperative association the same emergency powers as a condominium association under s. 718.1265, F.S.
F.S. 720.303 – HOAs)
Board Meeting Accessibility - Amending s. 720.303(2)(a), F.S., the bill provides that board meetings must be held at a location accessible to a physically handicapped person if requested by a physically handicapped person who has a right to attend the meeting.

Association Directory - Amending s. 720.303(2)(c)5., F.S., bill provides that although the association can publish multiple phone numbers for a member in a parcel owner directory , the number(s) will be excluded upon receipt of a written request by the owner. Also, an owner can consent to the association publishing other contact information (which is not defined).
F.S. 720.306(1) – HOAs)
Members Meeting Accessibility - Amending s. 720.306(1)(a), F.S., the bill provides that members meetings must be held at a location accessible to a physically handicapped person if requested by a physically handicapped person who has a right to attend the meeting.
Amendment Notification - Amending s. 720.306(1)(b), F.S., the bill provides that when HOA members vote to amend the governing documents, in lieu of providing members with a copy of the amendment within 30 days of its being recorded, the association may provide notice to the members that the amendment was adopted, identifying the official book and page number or instrument number of the recorded amendment and that a copy of the amendment is available at no charge to the member upon written request to the association. The described copies and notice may be provided electronically to those owners who previously consented to receive notice electronically.
HOA Emergency Powers - The bill creates s. 720.316, F.S., to give a homeowner association similar emergency powers as a condominium association under s. 718.1265, F.S., except for the right to entry. Condominium and Cooperative associations can enter individual units. The bill does not provide HOAs with a right to entry into individual homes.
This act shall take effect July 1, 2014.
Call the Lawyer!!!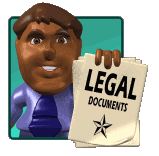 Once the bill breezes past the Governor, associations are well advised to contact their association attorneys and inquire as to how their operational protocols are affected by the new law. Although the statutory changes primarily clarify the rights and protections of association homeowners as well as the responsibilities of the association, several plugged loopholes provide associations with an opportunity to save a bundle. If the association's governing board is unaware of these changes, they may unnecessarily burn through YOUR MONEY. Make the call before the July 1, 2014 effective date!!!
What hasn't been discussed is how the legislation was engineered by association officials and powered by multi-talented advocates. As the bills were tap dancing through vetting committees, the advocacy landscape went supernova, yielding a new association network that may be the most formidable in State history. Stay tuned...

---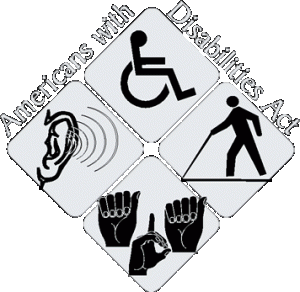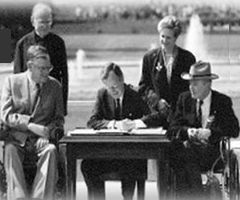 PRESIDENT GEORGE H W BUSH SIGNS
AMERICANS WITH DISABILITIES ACT IN 1990

April 25, 2014 - During the 2014 Legislative Session, bills were filed in the Statehouse and Senate that would prospectively impact how requested service animals must be integrated into no-pet and pet-friendly community associations. Currently, two Federal Laws – the Americans with Disabilities Act (ADA) and the Fair Housing Act (FHA) – as well as a Florida Statute (Chapter 413.08, F.S.) dictate how associations must accommodate animals that provide therapeutic benefits to disabled persons.
PRESIDENT LYNDON B. JOHNSON SIGNS FAIR HOUSING ACT IN 1968

Initially authored by Senator Tom Harkin (D – IA) in 1990, the federal Americans with Disabilities Act (ADA) prohibits discrimination against people with disabilities in employment, the provision of public services, and in public accommodations. This prohibition requires associations to provide reasonable accommodations to disabled persons. One such accommodation provides that a disabled person is entitled to be accompanied by a service animal in all areas of an association property that is otherwise open to members. The association may not inquire about the nature of a person's disability, but may ask if an animal is required because of a disability, as well as which tasks the animal has been trained to perform. The association may remove a service animal if it is out of control and the animal's handler does not take immediate action to remove it, or if the animal is not housebroken.

The federal Fair Housing Act (FHA), which is actually Title VIII of the Civil Rights Act of 1968, was signed into law by President Lyndon B. Johnson during the King assassination riots and builds on the Civil Rights Act of 1964 and the Voting Rights Act, the centerpieces of Johnson's Presidential legacy. The FHA prohibits any person from discriminating in the sale or rental of a dwelling based on a handicap. Failure of an association to provide a reasonable accommodation to a disabled person, which includes permitting the use of service animals, may constitute a violation of the prohibition on discrimination based on a handicap. Accommodation of untrained emotional support animals (AKA assistance animals) may also be required under the FHA if it's reasonably necessary to allow a person with a handicap an equal opportunity to enjoy and use housing.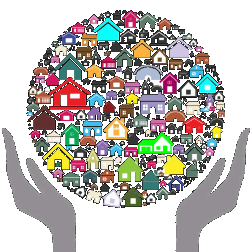 Florida law (Chapter 413.08, F.S.) provides that an individual with a disability is entitled to equal privileges of access in public accommodations, public employment, and housing. The Statute mirrors the federal right of a disabled association member to be accompanied by a trained service animal in all areas accessible to other members. An association member who trains service animals has the same rights of access and obligations of liability for damage caused by an animal in training as an association member with a disability who is accompanied by a service animal. Associations are not required to modify or provide any vehicle, premises, facility, or service to a greater degree than is required for members who are not disabled.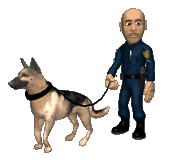 The statute also provides that a service animal owner need not submit proof of its training, and that an association is limited to asking whether an animal is a service animal and which tasks it has been trained to perform. If a service animal poses a direct threat to the health and safety of others, it may be removed. However, allergies and fear of animals are legally insufficient for removal. While an association may not demand a security deposit as a precondition for access, the animal's owner is responsible for its care and any damage it may cause. If forced to remove a service animal, an association must provide the disabled owner with the option of using the facilities without the service animal.

Any person who denies or interferes with a disabled member's association access rights, or otherwise interferes with the rights of either a person with a disability or a member engaged in training a service animal, commits a second degree misdemeanor, punishable by imprisonment of up to 60 days or a fine not to exceed $500.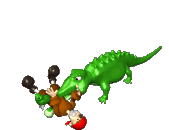 EMOTIONAL SUPPORT ANIMAL???

As confusion surrounding this issue gained momentum, officials in no-pet associations acclimated to walking on eggshells. Given the inconsistencies, contradictions and inherent conflicts among Disability Laws; statutory fiduciary requirements; and relevant provisions in an association's governing documents, association officials are ill-advised to treat decisions about therapeutic animals casually. To avoid the costly consequences of questionable judgments clouded by emotion or ignorance, a vast majority of no-pet associations defer to their association attorney when vetting owner requests for service and/or emotional support animals.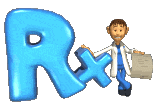 During the past decade, there has also been an epidemic of pet owners who abuse Federal and State disability laws to fraudulently circumvent an association's no-pet rules. By soliciting documentation evidencing a fictitious infirmity from a complicit medical professional, owners have sought to immunize themselves against association repercussions for harboring a house pet in contravention of the governing documents. The practice angers their disabled neighbors. Although medical confirmation is not legally required, most disabled applicants voluntarily submit a letter from their physician to allay simmering community suspicions of fraud - created and fueled by scamming applicants who are not disabled.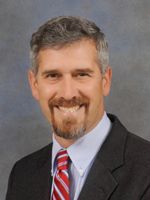 REPRESENTATIVE
JIMMIE SMITH

On February 6, 2014, Representative Jimmie Smith (R - Lecanto) filed House Bill 849 (HB 849), which expands on Florida's (Service Animal Statute (Chapter 413.08, F.S.). Senate Bill 1146 (SB 1146) is a companion bill filed in the Senate on February 20, 2014 by Senator Thad Altman (R - Melbourne). Sponsors claimed that the legislation would help clarify Disability entitlements while addressing burgeoning abuse.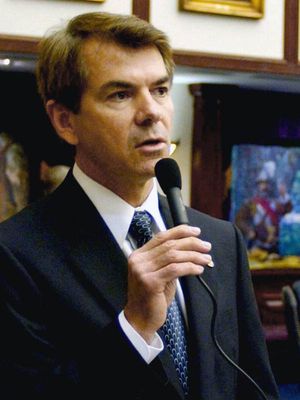 SENATOR THAD ALTMAN

The bills intensify the criminalization of infractions, affirming that any person, firm, corporation or their "agents" who deny or interfere with the rights of a disabled person or the trainer of a service animal, is guilty of a misdemeanor of the second degree. Along with the punishment already prescribed in Section 775.082 and Section 775.083 (imprisonment of up to 60 days or a fine not to exceed $500), guilty persons also "must perform 30 hours of community service for an organization that serves individuals with disabilities, or for another entity or organization at the discretion of the court, to be completed in not more than 6 months."

The bills also concede that laws meant to protect the disabled are being surreptitiously manipulated by opportunistic association members seeking to keep a house pet in a no-pet building by fraudulently circumventing association rules they contractually adopted upon consummating association membership when closing on their unit.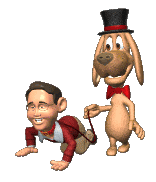 The legislation provides that "A person who knowingly and willfully misrepresents herself or himself, through conduct or verbal or written notice, as using a service animal and being qualified to use a service animal or as a trainer of a service animal commits a misdemeanor of the second degree, punishable as provided in Section 775.082 and Section 775.083 and must perform 30 hours of community service for an organization that serves individuals with disabilities, or for another entity or organization at the discretion of the court, to be completed in not more than 6 months."

Prescribing the same "expanded" penalty for those who interfere with the rights of the disabled or falsely claim that their house pet is an "emotional support animal" would hopefully deter either practice. Efforts by association advocates to add language that penalizes medical professionals who assist residents in fraudulently obtaining a therapeutic animal were blocked by sponsors.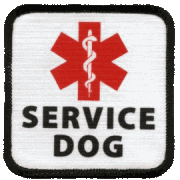 Unfortunately, instead of equipping associations with the ability to properly investigate legitimate requests for therapeutic animals from disabled unit owners, the bills collapse into dogma. By providing that association officials may not ask about the nature or extent of an individual's disability, nor elicit evidence of a service animal's qualifications or training, the legislation functionally precludes the association from determining whether the animal provides a medical benefit or is simply a house pet.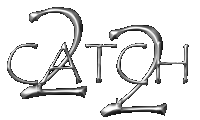 When an association fulfills a fiduciary obligation to use due diligence in vetting the request – as mandated by statute to insure equal enforcement of association rules – if it attempts to learn about a claimed disability or whether an animal is anything more than a pet, the association could violate State Law. In short, while making it a misdemeanor to perpetrate a fraud on the association, the bills simultaneously make it a crime to uncover that fraud. In burdening associations with this "Catch-22" dogma, the legislation does a disservice to all disabled association members by unnecessarily perpetuating community suspicions - especially when untrained support animals provide therapeutic benefits that aren't readily apparent.
ONLINE CERTIFICATION KIT THAT
PREYS ON IGNORANCE

Evidently unaware that they are legally superfluous, a growing number of conniving unit owners have been submitting identification cards and/or embossed certificates to verify the medical necessity for requested companion animals. The dubious documentation is issued by scores of websites that provide bogus "Certification Kits" including ID Cards, ID Tags and animal vests with disability logos for $50 to $300. Exploiting a niche market in a business model dominated by organized crime, after making the specious assertion that "Every person in America may have some form of disability," the website operator reels in the mark with "A simple financial transfer will instantaneously turn your family pet into a welcome guest at restaurants, airlines and housing venues that prohibit animals." Bringing the deception to new heights, one site intimates that Federal Law requires the fake cards to be reissued annually – engineering an ongoing income stream.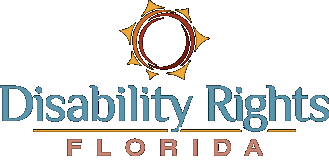 Since the Federal Law governing emotional support animals provides that any untrained animals - from ants to alligators - might theoretically improve a psychological impairment, an overwhelming majority of abuses involve masquerading house pets as emotional support animals. In contrast, service animals are well trained, and by definition include only dogs and miniature horses. Effectively training a service animal can take two years and cost from $20,000 to $40,000. Since their medical efficacy is usually explicit, service animals are seldom used to cloak a fraud.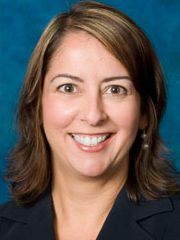 CALL EXECUTIVE DIRECTOR
YELINE GOIN

Association attorney Yeline Goin is Executive Director of the Community Association Leadership Lobby (CALL), an organization that actively advocates on behalf of Florida's condominiums, cooperatives and homeowner associations. Following an April 8th meeting she convened with bill sponsors and Disability Rights Florida, an advocate for the disabled, the parties agreed that the legislation's credibility would be improved by the removal of references to emotional support animals, given their chronic involvement in fraudulent requests.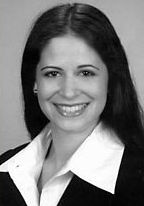 ASSOCIATION ATTORNEY
LINDSAY RAPHAEL

An army of association attorneys across the state have raised concerns about the bills. Citing how the legislation criminalizes "interfering with" the rights of a disabled person, Tripp Scott Attorney Lindsey Raphael asks "What will be considered interference?" An association specialist in the firm founded by the Galt Mile's former Broward Commissioner and Senate President Jim Scott, Raphael is concerned that any association effort to simply verify the medical necessity of a request will trigger accusations of interference in order to prevent the exposure of a false claim.

Raphael's concern begs the question, if associations are functionally barred from investigating requests, how will newly criminalized fraudulent requests be exposed? Unless a perpetrator spontaneously confesses to committing a fraud, the "crime" will be immune to detection, rendering the provision functionally unenforceable. In essence, the provisional fraud deterrent included in the bills is an empty threat veiled in political window dressing. At best, it may generate sufficient confusion to scare off a few potential violators – and possibly some colluding medical professionals.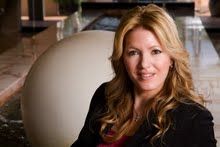 CALL ASSOCIATION ADVOCATE
DONNA BERGER

Disparaging a bill provision that empowers people who train support animals to do so in their condominium units – arbitrarily vitiating prohibitions against commercial enterprises in thousands of residential Florida community associations - veteran association attorney Donna Berger questions "whether or not someone who claims to be training service animals for use by disabled persons is actually running a commercial venture out of his or her unit and whether or not the local and federal fair housing laws would supersede the association's private restrictions banning such usage." A qualified animal trainer can surely find a more appropriate venue to educate untrained 200-pound Rottweilers than in close proximity to elderly residents and young children.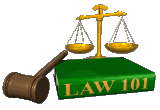 Lamenting the legislation's failure to balance the rights of the disabled with the rights of homeowners who seek to live in a pet-free environment, Berger observes "The overarching question is whether the need for some people to have emotional-support animals is more worthy of protection than the need for other people to live in a pet-free environment – either due to allergies, phobias or other compelling factors." The colossal number of pet-free buildings in Florida speaks to the importance of these criteria to a comparable percentage of the buying market.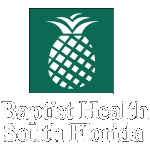 Although federal and state laws provide for the removal of companion animals that compromise health or safety, they specifically regard animal phobias and pet allergies as too rare and/or insufficiently harmful to warrant such removal. While the decision to live in an environment that prohibits animals may be a matter of personal preference for some homeowners, Berger's observation is not without merit. According to the Honor Society of Nursing at Baptist Health South Florida, "Animal phobia is a type of anxiety disorder called a specific phobia. Specific phobia is one of the most common types of anxiety disorders, affecting 13 percent of women and 4 percent of men within a 1 year period. Zoophobia, or fear of animals, is the most common specific phobia."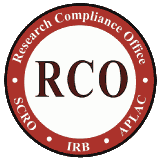 The Administrative Panel on Laboratory Animal Care (A-PLAC) in the Environmental Health and Safety Office of the Dean of Research at Stanford University concludes "In the United States, an estimated 40 to 50 million people currently suffer from allergies. Hypersensitivity to household pets is a common problem in the population as a whole."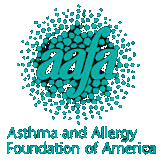 The Allergy and Asthma Foundation of America concurs, stating "From 15 percent to 30 percent of people with allergies have allergic reactions to cats and dogs. Reactions to cat and dog allergens (proteins in pet dander, saliva or urine) that land on the membranes that line eyes and nose include swelling and itching of the membranes, stuffy nose and inflamed eyes. A pet scratch or lick can cause the skin area to become red. When inhaled, the allergens combine with antibodies. This can cause severe breathing problems – coughing, wheezing and shortness of breath – in highly sensitive people within 15 to 30 minutes. Sometimes highly sensitive people also get an intense rash on the face, neck and upper chest. For about 20 percent to 30 percent of people with asthma, cat contact can trigger a severe asthma attack. Cat allergies also can lead to chronic asthma." As intimated by Berger, it would appear that animal phobias and pet allergies are neither rare nor harmless. In contradiction of this skewed assumption, a bill provision that enumerates medically necessary tasks which justify the need for a service animal includes "alerting an individual to the presence of allergens."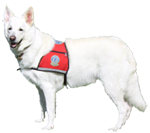 Most association members, even those living in no-pet communities, support the legitimate use of service animals by their disabled neighbors. However, they have little reason to support legislation that prevents no-pet associations from stopping the fraudulent acquisition of house pets by neighbors who aren't disabled. Unless the bogus prohibition against fraud was fitted with teeth, its survival would remain a long shot.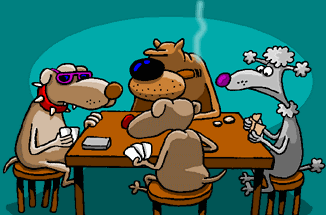 In fact, the legislation was in serious trouble by mid-April. While HB 849 was unanimously approved in each of its 3 Committee stops, companion bill SB 1466 was only approved by the Senate Committee on Commerce and Tourism and had yet to be vetted by the Senate Community Affairs and Judiciary Committees – a daunting obstacle during the Session's final weeks. On April 23, the full House approved HB 849 by a vote of 114 Yeas vs. 0 Nays. With SB 1146 frozen in calendar sludge, sponsors raced the House Bill directly to the 3 Senate vetting Committees. Bills don't whiz through 3 Senate Committees in a week without a powerful Rabbi. Unless the Senate President or Majority Whip greased the gauntlet, sponsors would have to consider cobbling together a bill more worthy of widespread support in next year's session.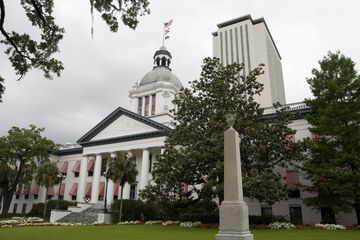 STATE LEGISLATURE IN TALLAHASSEE

April 4, 2014 - As the Feds mop up the flood insurance nightmare they catalyzed two years earlier, some Tallahassee lawmakers are promoting legislation that would supposedly provide a "robust, competitive, private market alternative to NFIP."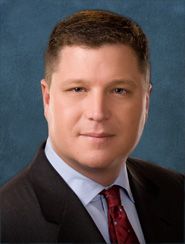 SENATOR JEFF BRANDES

On December 17, 2013, Florida Senator Jeff Brandes (R - St. Petersburg) filed Senate Bill 542 (SB 542), entitled "Flood Insurance", the bill rolls out a welcome mat to private insurers willing to write residential flood policies in Florida. Mistakenly anticipating that a partisan Congress would be unable to pass a flood rates relief bill, Brandes remarked, "The flawed policy in the Biggert-Waters Act proves that we cannot rely on Congress to dictate the future of affordable flood insurance. This bill brings Florida one step closer to controlling its own destiny and charting a course toward a private market solution."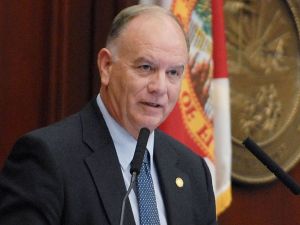 FLORIDA STATEHOUSE REP. ED HOOPER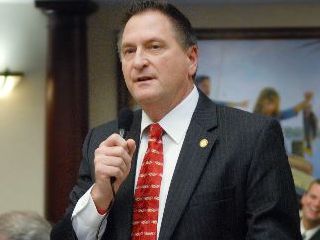 STATEHOUSE REP. LARRY AHERN

Built on the prospect that flexibility will breed competition, Brandes' bill provides policyholders with a range of options for selecting benefit amounts and deductibles. Proponents claim that the legislation will reduce the cost of insuring a structure against flood risk by allowing homeowners to decide how much or how little coverage they want or need to purchase. The bill also provides flexibility to carriers who can offer a variety of insurance products which policyholders can match to their individual needs, parceling coverage for contents, living expenses, secondary structures, etc. Additionally, the legislation provides some consumer protections and a degree of review by the Office of Insurance Regulation (OIR).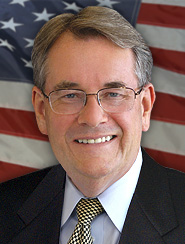 FLORIDA SENATE
PRESIDENT DON GAETZ

Within hours of the bill's holiday season pre-filing, Senate President Don Gaetz (R-Niceville) jumped on Brandes' bandwagon, exclaiming "Since the federal government is showing no interest in resolving this issue to the benefit of Floridians, Senator Brandes' bill could represent a positive approach relying on the private market. I am particularly encouraged that this bill allows homeowners to insure for the amount of the mortgage, without mandating insurance that does not meet their needs. I expect the bill will be given serious consideration by the Senate."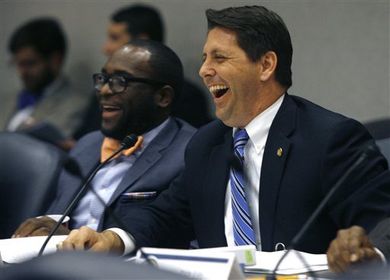 SUBCOMMITTEE MEMBER REP. GEORGE MORAITIS APPPROVES BILL

On January 13, 2014, Representative Larry Ahern (R - Seminole) filed House Bill 581 (HB 581), one of two potential companion bills in the Statehouse. On February 11, Representative Ed Hooper (R - Clearwater) filed House Bill 879 (HB 879), another possible sister bill that was later co-sponsored by the House Insurance & Banking Subcommittee, a panel that includes District 93 Statehouse Representative George Moraitis. Despite being filed a month later than Ahern's HB 581, which sat idle through early April, Hooper's HB 879 was unanimously approved by the House Insurance & Banking Subcommittee on March 5 by a vote of 13 Yeas vs. 0 Nays, and sent to the House Government Operations Appropriations Subcommittee on March 24, which voted 12 Yeas vs. 0 Nays to approve before forwarding it to the House Regulatory Affairs Committee, the final pit stop prior to a full House vote.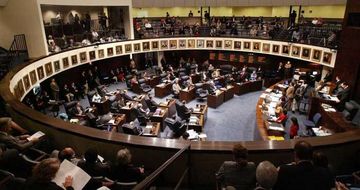 FLORIDA SENATE UNANIMOUSLY APPROVES SENATE BILL 542

In contrast, with the Senate President's golden marker safely stashed in his back pocket, Brandes prepared to kick back and enjoy the ride as SB 542 flew through Senate vetting committees. On January 8, 2014, the bill was approved by the Senate Committee on Banking and Insurance by a vote of 12 Yeas vs. 0 Nays. On February 6, 2014, the bill was passed by the Senate Appropriations Subcommittee on General Government by a vote of 12 Yeas vs. 0 Nays. On February 20, 2014, it unanimously whizzed through the Senate Committee on Appropriations by a vote of 16 Yeas vs. 0 Nays. On March 11, 2014, a third Committee substitute was again approved by the Senate Committee on Banking and Insurance by a vote of 11 Yeas vs. 0 Nays. On March 14, it was placed on the Special Order Calendar, engrossed on March 20 and approved by the full Senate on March 26 by a vote of 36 Yeas vs. 0 Nays.

While viewed by accommodating lawmakers as "cherry bills," they face credibility obstacles from bankers and the Insurance Industry. Current law requires banks and mortgage brokers who sell federally backed mortgages to require homeowners in flood plains to carry flood insurance. Federally backed mortgages also require property insurance from A.M. Best-rated insurers. Since Brandes' bill would allow homeowners to buy whatever coverage they can afford, they can tailor premiums to a property's replacement cost, its actual cash value or cover as little as the remaining balance of a mortgage.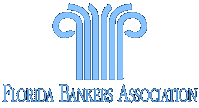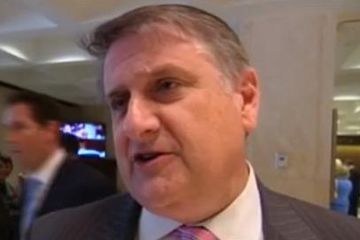 ANTHONY DIMARCO - FLORIDA BANKERS ASSOCIATION

Anthony DiMarco, the Florida Bankers Association's executive vice president of governmental affairs, said "Brandes' bill requires coverage to meet federal lending and regulatory standards and that should appease lender concerns. We're supportive of the concept; we're supportive of the bill. Hopefully this will help the real estate market, and this will help people stay in their homes." Notwithstanding his support for the bill, it remains to be seen whether or not a mortgage lender will approve a federally backed mortgage for a homebuyer who purchases flood-insurance from a non-government-backed phantom insurer with a six-month business history and whose corporate headquarters is a Cayman Islands post office box.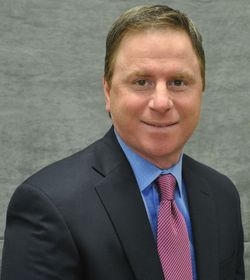 FAIA CEO JEFF GRADY

President and CEO Jeff Grady of the Florida Association of Insurance Agents is more skeptical. He contends that agents would prefer to "stick with the federal program and continue to make that work. It is a guaranteed claims payment from the federal government if things go bad." Familiar with the genera of bottomfeeding carriers that are likely to initially exploit the free hand offered by Brandes, Grady diplomatically added "The private market is very undeveloped, it's not stable, and some of the carriers' financial strength is questionable as compared to the federal government." Grady's observation is understated, as the fiscal stability of many special lines pirates compares unfavorably to a "Pet Vegetable" franchise.

Grady's concerns about the legislation are neither unique nor unfounded. Insurance Industry advocates fear that bill proponents are creating a mistaken belief that, if given the opportunity, private carriers would offer rates competitive with those subsidized by the Federal government. Since the Federal flood program was created because insurers nationwide shunned the flood market as unprofitable, industry pundits doubt that carriers will suddenly reverse course – and spontaneously begin writing competitive flood policies.
Another issue derives from differences between the bills. Hooper's HB 879 calls for coverage that will actually help rehabilitate a property damaged in a flood, as opposed to coverage adequate to pay off a mortgage yet leave the home an uninhabitable wreck. Hooper exhorted "You now have a damaged house sitting on a good street in a nice community with no repair, no chance of being repaired and unable to sell. I don't want to start a process where that could start a decline in a street, or a community, or a beach. Nobody likes an eyesore in their community." Confident that bill sponsors would work through provisional discrepancies and achieve agreement, Hooper added "I don't think we'll leave Tallahassee without some flood insurance legislation sent to the governor's desk. It's too important."

Trade Association lobbyists with a dog in this fight (like DiMarco), including ardent skeptics, view the legislation with a sort of benign curiosity. Seemingly intrigued by a free market solution to this insurance Gordian Knot, most bankers and insurers see no reason to exclude a State-based alternative to a debt-laden Federal Program that must ultimately skyrocket rates to achieve actuarial balance.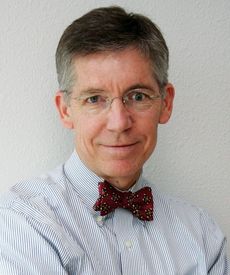 BUSINESS EDITOR MATT WALSH

Conservative business editor Matt Walsh observed "When they formed the republic, the founders envisioned the states as cauldrons of experimentation and competition. This is one of those instances." Actually, it was U.S. Supreme Court Justice Louis D. Brandeis who popularized a reference to the states as "Laboratories of Democracy." When the high court tried "New State Ice Co. v. Liebmann" in 1932, in his dissenting opinion Brandeis observed, "It is one of the happy incidents of the federal system that a single courageous state may, if its citizens choose, serve as a laboratory; and try novel social and economic experiments without risk to the rest of the country."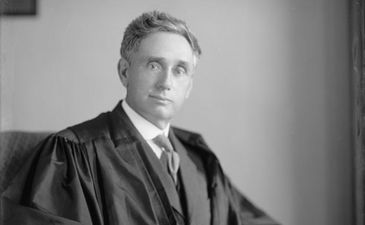 U.S. SUPREME COURT JUSTICE LOUIS D. BRANDEIS

It is unlikely that the bills will initially attract enough legitimate carriers to fuel a competitive market, or ratchet down rates for full replacement coverage. However, it will allow policyholders to save money by purchasing less coverage than they would need to rebuild their homes. Whether they use the smaller benefit to pay off the mortgage, buy a smaller home, or for two tickets to the beach at Phuket, it's certainly a preferable alternative to being forced from one's home by astronomical insurance rates. What, then, makes bill sponsors and supporters believe that this economic "one trick pony" can eventually parent a competitive insurance market for flood coverage?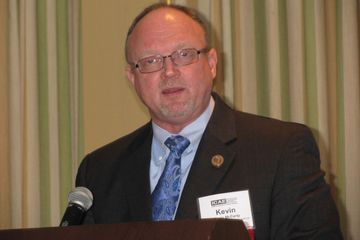 FLORIDA INSURANCE COMMISSIONER KEVIN MCCARTY

While it may not kick off by luring many homeowners who buy insurance to guarantee the habitability of their properties, or associations whose boards are bound by statutory fiduciary benchmarks; it will appeal to property owners who are willing to gamble with their hard assets and purchase just enough coverage to please their lenders. If enough of them crawl out of the woodwork and opt for this alternative, supporters believe that the increasingly lucrative new market opportunity will attract a better class of carrier. Participation by "Name" or well-reputed insurers would address the credibility concerns of traditional insurance customers and associations – and ground a sustainable competitive market. While simplistic and knee-deep in tautology, their analysis is childishly elegant – and may work!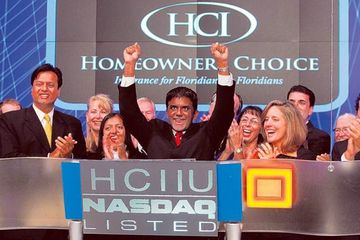 CHAIRMAN AND CEO PARESH PATEL OF HCI GROUP

As the flood bills navigate the Legislature, Florida Insurance Commissioner Kevin McCarty has been lobbying private carriers to take a flyer on flood coverage. While two private insurers currently write flood policies in Florida, their business models and targeted clientele differ from those addressed in the legislation, although there is some overlap. A publicly traded company with about 140,000 Florida policyholders, the Tampa-based Homeowners Choice Property & Casualty Insurance Company added flood coverage as an optional endorsement to its HO-3 homeowner insurance policy in January. Paresh Patel, chairman and CEO of HCI Group (the insurer's corporate parent) said "While we cannot provide a solution to all of Florida, we can – and will – try to help our policyholders hit hardest by hefty rate increases under the National Flood Insurance Program. We plan to enter the market cautiously and focus, as we always have, on our strict underwriting guidelines and calculated risk management."

The Flood Insurance Agency (TFIA), a Gainesville surplus lines carrier, writes flood policies in 18 states for coverage identical to the Federal policies. Although surplus lines carriers are neither bound by State regulations nor participate in the Florida Insurance Guaranty Association (FIGA) government-run safety net if the company goes south, TFIA is backed by insurance goliath Lloyd's of London, so policyholders don't lose much sleep. Technically, TFIA serves as exclusive administrator of a Lloyd's Private Flood program. Targeting a crisis niche market comprised of homeowners facing instant rate increases, CEO Evan Hecht commented "The exorbitant rate increase is what created the opportunity for us to compete in terms of rate adequacy. There was no reason to jump into the market before."

While marketing their flood products through a panel of independent retail insurance agents and direct to the public, the company wrote 150 policies on more than $45 million in property value during its first 3 months of operation. Initially limited to 1-4 unit residential properties, beginning in February 2014, flood policies were also made available to non-residential properties, including commercial risks and apartment buildings. Unlike the buffet of flexible insurance products described in the legislation, coverage currently offered by these private carriers mirrors that of NFIP. As stated on the TFIA website "The only difference with NFIP is that we offer less expensive, flat rates that do not require any sort of documentation, such as an elevation certificate."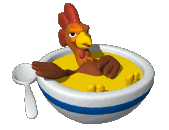 Despite fears that the coverage options in Brandes' bill might generate neglected properties that devolve into neighborhood eyesores, as long as homeowners are fully conversant with the pitfalls of purchasing insurance coverage from a shadowy carrier, possibly in an amount that is insufficient to rehabilitate a flood ravaged structure, most industry players characterize the impact of the State-based flood option as "Chicken Soup", likening it to mythic remedies unilaterally administered by our grandmothers largely because "It couldn't hurt!"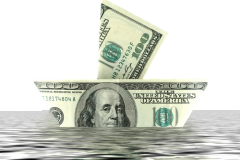 State lawmakers across the U.S. are closely following Brandes' bill. Upon enactment, they plan to monitor and demographically diagnose utilization rates. If it performs as advertized, Brandes will realize instant celebrity throughout Florida and his bill will be systematically rubber-stamped in many State Legislatures, especially those wherein legions of flood plain homeowners are likely to face the Federally postponed massive rate increases down the road. If the State-based option fails to attract credible carriers and fizzles, the fiscal fate of those homeowners will continue to hinge on the political whims of Congress. Like Blanche DuBois en route to the puzzle factory, their survival will again "depend on the kindness of strangers."
---
2014 Pre-filed Association Bills





Kicking the Tires in Tallahassee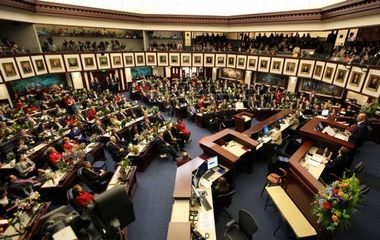 FLORIDA 2014 LEGISLATIVE SESSION OPENS

March 8, 2014 - In 2014, the annual dog and pony show in Tallahassee began on March 4th. As always, lawmakers whose agendas are shaped by the demands of proactive constituents or score-keeping campaign contributors jump-start their legislative wish-list by filing before opening day. Last year, our District 93 Statehouse Representative George Moraitis teamed with State Senator Thad Altman (R - Melbourne) to pass House Bill 73 (HB 73), the session's Omnibus Association bill.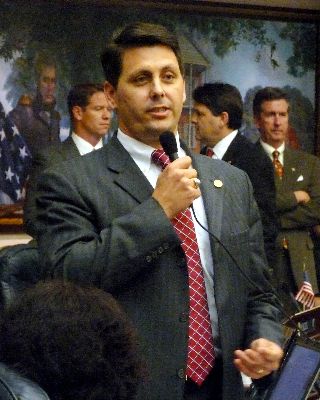 REPRESENTATIVE GEORGE MORAITIS

Broadly supported by association advocates, the legislation repaired a litany of statutory glitches, eliminated the deadline for a costly elevator retrofit, helped associations deter foreclosure-related delinquencies, facilitated records requests while protecting employee privacy rights, simplified approval for 2-year board terms, strengthened condominium financial reporting requirements, approved impact glass windows and doors for hurricane mitigation, clarified recall procedures and provided cooperatives with certain rights and protections previously monopolized by condominiums.
The following pre-filed bills all affect associations. Fitted with a brief description of the legislation and the sponsoring lawmakers, the bills' evolution will be tracked throughout the session and those that survive the rigorous scrutiny by vetting committees in both legislative houses will be revisited before the Sine Die closing ceremony. GMCA will focus on provisions in legislation that threaten your rights or your wallet, while there remains an opportunity to either correct or "cornfield" the bacterial bills.


Condo & Co-op Frontrunners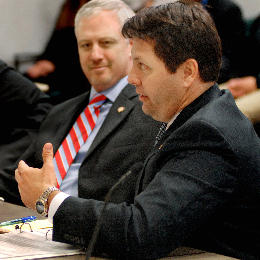 REPRESENTATIVE GEORGE MORAITIS

This year, Representative George Moraitis filed House Bill 807 (HB 807) on February 4, 2014. Two days later, Senator Jeremy Ring (D - Broward) filed companion Senate Bill 798 (SB 798) in the other chamber. The early skeleton of a 2014 Omnibus Association Bill, the legislation: clarifies how an amendment to the Declaration of Condominium (condo docs) that limits member rental options does not apply to unit owners who vote against the amendment; authorizes an association to inspect and repair abandoned condominium units; allows associations to request an appointed receiver for such units and lease them out to offset unpaid maintenance costs (otherwise subsidized by the membership); orders the Division to create a civil penalty for outgoing condominium or cooperative association board or committee members who fail to relinquish all official records and association property within 5 days after the election; expands telephone participation in Board and Committee meetings to other real-time communication modalities (i.e. videoconferencing, "Skyping", etc.); authorizes board members to communicate by email although prohibits the use of email to vote on association matters.
SENATOR JEREMY RING

HB 807 also provides condominium and cooperative boards with the same protection against joint and several liability for past due assessments that was passed last year for Homeowner Associations (HOAs) in House Bill 7119 (HB 7119); extends the condominium acquisition deadline from July 1, 2015 to July 1, 2016 for persons to be classified as bulk assignees or bulk buyers; strengthens financial reporting requirements for Cooperatives (commensurate with those enacted last year for condominiums); establishes eligibility requirements (and replacement mechanisms) for Cooperative Board members (mirroring those in HB 73 applicable to condominiums). The bills conclude by providing Cooperatives and HOAs with emergency powers comparable to those that protect condominiums. On March 5th, Moraitis' HB 807 whizzed through the House Civil Justice Subcommittee by a unanimous vote of 12 Yeas vs. 0 Nays. On March 6th, Ring's SB 798 sailed through the Senate Committee on Regulated Industries by a vote of 10 Yeas vs. 0 Nays.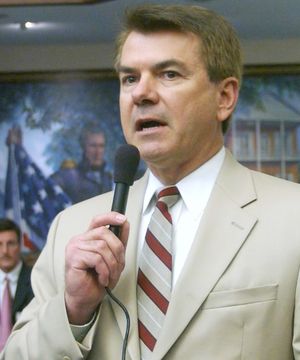 SENATOR THAD ALTMAN

Moraitis' partner in last year's Omnibus Association bill, Senator Thad Altman filed Senate Bill 440 (SB 440) on November 25, 2013. Three weeks later, Representative José Javier Rodriguez (D - Miami-Dade) filed its Statehouse companion, House Bill 425 (HB 425). Recognizing that the operational underpinnings for commercial and residential condominiums differ dramatically, the bill exempts non-residential (commercial) condominium associations from many of the statutory requirements spelled out in The Condominium Act (Chapter 718, Florida Statues) including a substantive response to member inquiries, a prohibition against proxy voting (similar to a Time-Share), the need to opt-out of a sprinkler retrofit or the need to enumerate hurricane shutter specifications. It exempts board members in nonresidential condominiums from complying with term requirements or any mandated certification options.
REPRESENTATIVE JOSÉ JAVIER RODRÍGUEZ

The bills also allow co-owners of a commercial condominium unit to serve on the board simultaneously without restriction, exempt board candidates from the need to be eligible at the time of the deadline for submitting a notice of intent to run and eliminate the need for bylaws to include mandatory nonbinding arbitration. The legislation limits applicability of certain requirements relating to phase condominiums for non-residential condominiums. As in Moraitis' HB 807, it extends the deadline for acquiring a condominium from July 1, 2015 to July 1, 2016 in order to claim status as a bulk assignee or bulk buyer.


Safe Harbor Bills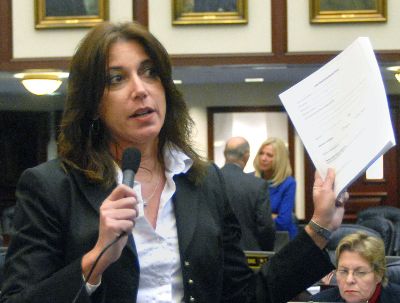 FORMER REP. ELLYN BOGDANOFF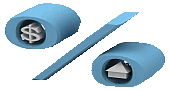 From 1992 to 2010, the statutory obligation for banks foreclosing on association units was only 6 months of the unit's past due assessments or 1% of the original mortgage debt, whichever was less. These "Safe Harbor" limits enabled lenders to delay foreclosures with impunity, forcing an association's members to subsidize lender properties locked in foreclosure limbo. In 2010, then Representative Ellyn Bogdanoff's successful Omnibus Association bill (SB 1196) increased the 6 months of assessments due to 12 months. Since the juggernaut Bank Lobby religiously steps on bills that threaten to enforce full payment of their association assessments, Lawmakers have been trying to slowly raise the diminutive Safe Harbor limits.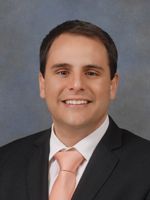 REP. CARLOS TRUJILLO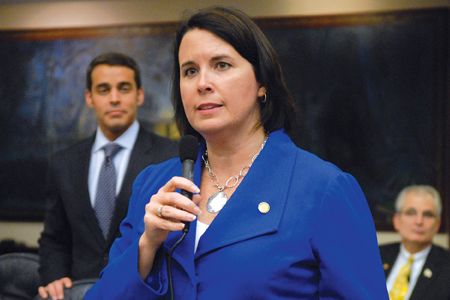 LAKELAND SENATOR KELLI STARGEL

On February 10, 2014, Representative Carlos Trujillo (R - Doral) filed House Bill 871 (HB 871), which increases the "safe harbor" amount that a first mortgagee must pay to the association after foreclosing on a mortgage. Companion legislation, Senate Bill 1462 (SB 1462) was filed by Senator Kelli Stargel (R - Lakeland) on February 28, 2014. The bills limit liability for the current condominium unit owner or HOA parcel owner for unpaid assessments owed before the association acquired title to the delinquent property through foreclosure (or by deed in lieu of foreclosure). Stretching the archaic Safe Harbor limits, the time span during which unpaid common expenses, regular periodic assessments and other costs accrue to the association increases from 12 months to 24 months immediately preceding the acquisition of title by the first mortgageholder or the association, whichever occurs first. The alternative one percent of the original mortgage debt jumps to two percent. Additionally, liability for attorney fees under this subsection is limited to $4,000, unless increased by an overmedicated judge.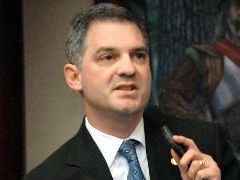 REPRESENTATIVE KEVIN RADER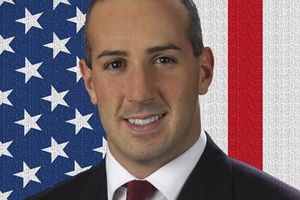 SENATOR JOSEPH ABRUZZO

Another bill that seeks to increase the obsolete "Safe Harbor" limits, Senate Bill 1458 (SB 1458) filed by Senator Joseph Abruzzo (D - Wellington) on February 28, 2014, would increase the Safe Harbor for past due assessments from 12 to 24 months, or 3% (increased from 1%) of the original mortgage debt, whichever is less. Representative Kevin Rader (D – Delray Beach) filed identical House Bill 1405 (HB 1405) on the March 4th opening day of the session.


In the Shadows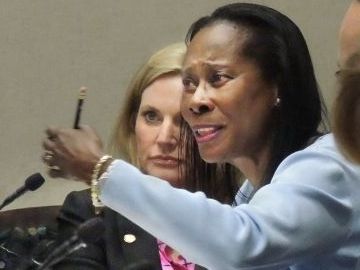 REPRESENTATIVE SHARON PRITCHETT

Several other pre-filed association bills merge smaller agendas with paper-thin survival prospects. A one trick pony was pre-filed by Representative Sharon Pritchett (D - Miramar) on February 11, 2014. House Bill 881 (HB 881) provides that general proxies may be used for votes taken on any issue related to the financial matters of a Condominium Association. Who knows? Maybe she just wanted to practice filing a bill. Close your eyes and consider a snowball in Hell. On February 28th, she wisely withdrew the bill.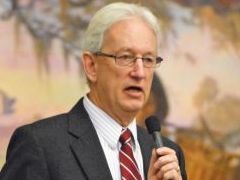 REPRESENTATIVE CARL F. ZIMMERMANN

On February 21, 2014, Representative Carl F. "Z" Zimmermann (D - Palm Harbor) filed House Bill 1061 (HB 1061). It precludes charging a lower condominium assessment to a bulk owner, instead requiring the same assessments charged to other unit owners in the same condominium. After affirming that the legislative intent for Statutory termination is not to replace the individual property rights of unit owners against their will, HB 1061 provides that condominium unit owners facing optional termination who do not want to relinquish their property be compensated 110 percent of the original purchase price or 110 percent of "fair market value", defined in the bill as "the amount a seller is willing to accept and a buyer is willing to pay on the open market in an arms-length transaction based on similar units sold in other condominiums," inclusive of units sold in bulk purchases but excluding units sold at wholesale or distressed prices.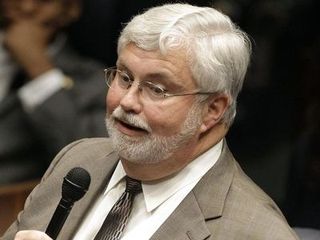 CLEARWATER SENATOR JACK LATVALA

HB 1061 also authorizes a bulk owner or successor developer – if current on all assessments – to vote for terminating a condominium as long as the vote doesn't reduce the annual budget below the amount necessary to properly maintain the condominium and its statutory reserves.

A week later, Senator Jack Latvala (R - Clearwater) filed a potential companion, Senate Bill 1546 (SB 1546) on February 28, 2014. Since it lacks Zimmerman's prohibition against "low-balling" assessments to bulk owners, in the unlikely event that either bill gets past the first committee stop, either Latvala will have to expand his bill or Zimmermann will hack away at his – until they offer the same bag of tricks.


Adios to Parking Deck Junkers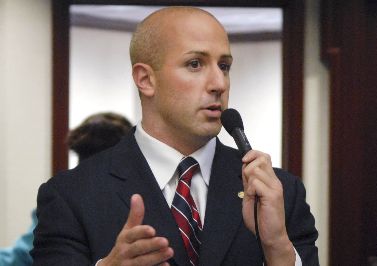 SENATOR JOSEPH ABRUZZO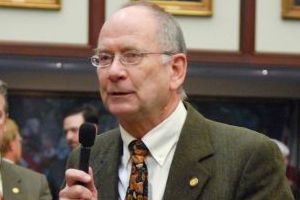 REPRESENTATIVE JOHN WOOD

Sign-challenged Galt Mile associations will be interested in House Bill 617 (HB 617) filed by Representative John Wood (R - Winter Haven) on January 15, 2014. Identical Senate Bill 974 (SB 974) was filed by Senator Joseph Abruzzo (D - Wellington) three weeks later on February 10, 2014. The bills "authorize an owner or lessee of real property to have a vehicle or vessel removed from the property without certain signage if the vehicle or vessel has remained on the property for a specified period." Specifically, the legislation states that when a vehicle or vessel "has been parked or stored on private property for a period exceeding 10 days, the owner or, lessee, or agent of the owner or lessee, of the real property may have the vehicle or vessel removed by a towing company upon signing an order that the vehicle or vessel be removed without a posted tow-away zone sign." Where's my pen?


Cooking HOA Regulations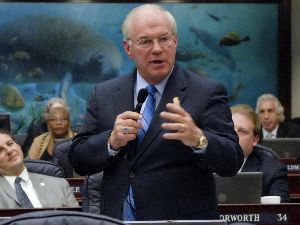 LAKE COUNTY SENATOR ALAN HAYS

Indirectly relevant to Galt Mile unit owners is Senate Bill 1348 (SB 1348), filed by Senator Alan Hays (R – Lake) on February 26, 2014. According to Hays, the bill seeks to vest the Department of Business and Professional Regulation (DBPR) with comprehensive regulatory oversight of Homeowner Associations – ostensibly mirroring the rights enjoyed by unit owners in condominiums and cooperatives via the Department's Division of Condominiums, Timeshares and Mobile Homes. HOA members have long sought a bill that protected their homeowner rights without sacrificing their right to self-determination and "Home Rule". If drafted properly, most association advocates will support extending similar protections to HOA parcel owners.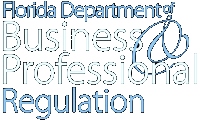 SB 1348 seeks to add the term "Homeowner Associations" to the Division's name, creating the Division of Condominiums, Homeowner Associations, Timeshares and Mobile Homes. The bill's regulatory framework is contained in SB 1348's first 36 pages. The remaining 86 pages are devoted to amending any Florida Statute that refers to the Division by salting in the addition term "Homeowner Associations". As with Condominium and Cooperative associations, the regulatory costs will be funded by a $4 annual contribution from each parcel owner (despite that these funds are annually looted to balance the State budget).
Hays' 122-page missive recycles his failed 2013 Senate Bill 596 (SB 596) for a second bite at the apple. Before embarking on last year's futile effort, Hays admitted to becoming enraged after hearing anecdotal abuses by HOA constituents. Instead of shaping a long-needed balanced Statute, Hays overreacted with a punitive bill that tossed the baby with the bathwater. Not surprisingly, SB 596 never made it past its first committee stop and failed to attract a companion bill. Support for the new bill is split. Like its snakebit predecessor, SB 1348 is rife with provisions suggestive of knee-jerk reactions to legitimate problems.
BROWARD COALITION PRESIDENT PATTI LYNN

Opponents contend that Hays' bill is filled with counterproductive attempts to micromanage HOAs. On March 2, 2014, President Patti Lynn of the Broward Coalition (which represents 100,000 families living in Broward condos and HOAs) sent a March 2 Urgent Notice alerting members to some bill pitfalls uncovered following a preliminary review. She laments that SB 1348 eliminates an HOA's right to lien member properties when unpaid fines break a $1000 threshold. Since Florida law prohibits collecting outstanding fines from the owner when a property is sold, the adverse budgetary impact is passed to the rule-breaking deadbeat's neighbors. Instead of addressing potential lien abuses by enforcing statutory accountability, Hays' ham-handed "solution" punishes every parcel owner. Also, the bill arbitrarily adds an expensive layer of notice requirements not applicable to condos or co-ops.

SB 1348 neglects many of the most egregious and widespread problems afflicting HOA parcel owners, such as unauthorized actions unilaterally taken by individual rogue board members and the selective enforcement of rules and regulations. If the legislative committee process tailors the bill to better address those concerns and mirrors the current statutory protections for condo and co-op owners, without compromising the right of self-determination and "Home Rule" for HOA members, it might become landmark legislation. If not, it will repeat as a DOA on the calendar.

---
To CITY OF FORT LAUDERDALE PAGE
To FORT LAUDERDALE BUDGET CRISIS PAGE
To BROWARD COUNTY PROPERTY APPRAISER PAGE
To AUTOMATED EXTERNAL DEFIBRILLATOR PAGE