---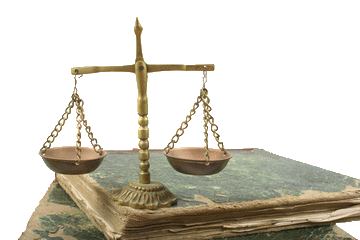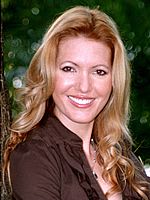 DONNA BERGER

November 1, 2015 - On October 19, 2015, Association Attorney Donna Berger blogged about a threat to associations that never knocked the rust from their governing documents. If the declaration that anchors an association isn't regularly updated, the structure and protection it was designed to provide erodes. Berger likens relying on outdated documents to using a map where the topography has completely changed. Getting lost can cost a bundle - payable by unit owners.

In "Five Major Downsides to allowing your Association Documents to remain stagnant", Berger explores some of the more serious examples of neglect, along with their repercussions. Associations that fail to update their documents to save money – lamenting the cost of organizing a full membership vote or addressing requirements for lender consent – may subsequently spend far more on legal fees to enforce irrelevant provisions and rules that may currently violate State or Federal Law. One of the most glaring earmarks of a stagnant declaration is the absence of a clause known as "Kaufman language".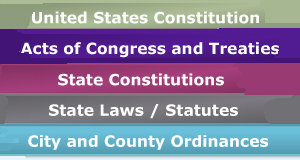 As a Federation, laws passed in any jurisdiction generally trump those created for some part of that jurisdiction. The regulatory food chain for Florida community associations is topped by the U.S. Constitution followed by federal treaties, trade agreements and Laws passed by Congress. Below these are the Florida Constitution and statutes enacted by State lawmakers. Then come the local laws and ordinances in effect when the association documents are recorded. Next are private contracts, like an association's Declaration. After this are the articles of incorporation, the bylaws, and finally - the rules and regulations. Rules created by an association board or bylaws amended by a vote of the full ownership do not supersede owner rights granted in the Declaration, or circumvent Federal, State or local laws.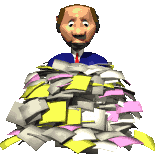 Every Florida association's governing documents are subject to the terms and provisions of the applicable common interest ownership statute (Chapter 718 for Condos, Chapter 719 for Co-ops, or Chapter 720 for HOAs). As lawmakers amend the enabling statute, the relevant impacts on associations are either procedural or substantive. Procedural amendments, such as changes to the election process, board member certification, access to records, etc., are retroactively applicable to all associations.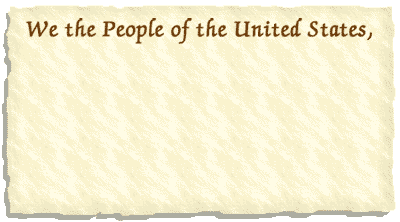 The substantive rights and duties of association members (which determine who insures, repairs, pays for or otherwise controls a property) are governed by the terms and provisions of the governing statute on the date the Declaration is recorded. Since the United States Constitution prohibits the enactment of laws that impair existing contract rights (such as those in the Declaration), substantive amendments (which alter statutory regulations and impact the economic or property rights of parties) are systematically ruled retroactively inapplicable by the courts.

Since Florida Condominiums are statutory creations, their formative declarations all cite Chapter 718 as the enabling legislation. In a seminal Florida case, Kaufman v. Shere, 347 So. 2d 627 (Fla. 3d DCA 1977), the judge ruled that associations could automatically adopt future substantive legislative changes as amendments to the declaration by enhancing the reference to Chapter 718 with the phrase, "as it may be amended from time to time," permanently circumventing the Constitutional doctrine that prohibits legislative impairment of contract rights. Lifted from the case name, the mitigating clause came to be known as "Kaufman language".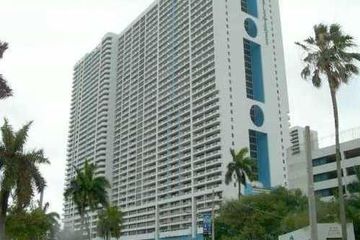 THE GRAND CONDOMINIUM IN MIAMI

Inclusion of Kaufman Language in an association's governing documents entitles its members to benefit from subsequently legislated rights, resources and protections. In many Florida court cases, the presence or absence of Kaufman Language determined whether or not judges awarded associations Safe Harbor remuneration, statutory voting rights, tools to limit delinquencies (that might have otherwise triggered additional assessments), and any other benefits and protections enacted by the Florida Legislature.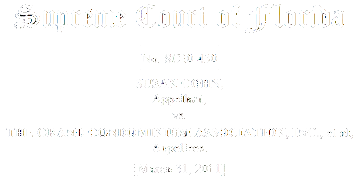 The impact of Kaufman Language was crystallized in a 2011 landmark case (Cohn v. The Grand Condominium Association, Inc., SC 10-430), in which a majority of residential unit owners in a Miami mixed use condominium was prevented from wresting control of the governing board from a minority of commercial interests. In disallowing voting rights granted in Section 718.404(2), F.S., the Florida Supreme Court cited the absence of Kaufman Language in its decision to block application of the statute.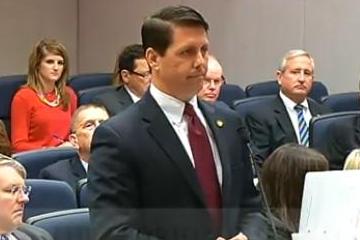 REPRESENTATIVE GEORGE MORAITIS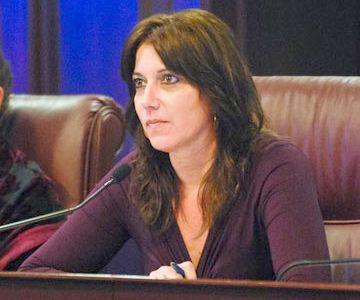 FORMER SENATOR ELLYN BOGDANOFF

In recent years, a series of Omnibus Association bills filed by former Senator Ellyn Bogdanoff, Senator Thad Altman, Senator Jeremy Ring and Statehouse Representative George Moraitis became State Law. This wave of new Statutory amendments provided unit owners with a laundry list of new protections, endowed cooperatives with rights previously granted to condominiums, equipped associations with critical survival mechanisms and expanded safe harbor lender obligations when foreclosing association units. When tested in court, associations that failed to amend governing documents with Kaufman Language saw these rights and protections systematically overturned.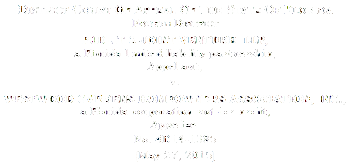 Linking the importance of Kaufman Language to a more recent decision, Berger cites Pudlit 2 Joint Venture, LLP v. Westwood Gardens HOA, Inc., Case No. 4D14-1385 (Fla. 4th DCA May 27, 2015). After purchasing two parcels in Westwood Gardens HOA at a foreclosure sale, and paying past due assessments to the Association (as provided in section 720.3085, F.S.), Pudlit sued the Association for its payment and declaratory judgment. Reversing the trial court, the Fourth District Court of Appeal noted a provision in the association's Declaration that relieved subsequent titleholders of responsibility for delinquent assessments, and held that obligations subsequently mandated by the governing statute could not impair contract rights provided in the declaration, despite the fact that Pudlit was never a party to the contract (declaration) prior to purchase. Had the association amended its Declaration with Kaufman Language, the statutory obligations would have become declaration amendments instead of Constitutional impairments, shielding the funds from judicial ambush.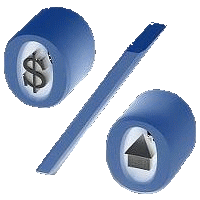 Berger then rattled off some examples of how Florida associations are fiscally compromised by a failure to update governing documents. For instance, associations are often oblivious to language in their documents that unnecessarily impairs the standing of association liens, subordinating them to second or third mortgages. As a result, liens that would have ordinarily been satisfied became scrap paper, depriving the association Treasury of sorely needed funds. In many associations, neglected governing documents lack language that would enable the collection of interest and late fees in the highest amount permitted by law. The cost of this capricious gift to delinquent owners is eventually funded by the entire membership.
While the rebounding economy has plumped the housing market with homebuyers, financing terms play a major role in determining where their down payments are dropped. In neighborhoods that offer a panoply of similar units, as exemplified by "sister buildings" along the Galt Mile, perplexed residents often wonder why their units receive far fewer offers than identical units next door or down the block. Berger unravels one aspect of this varying demand.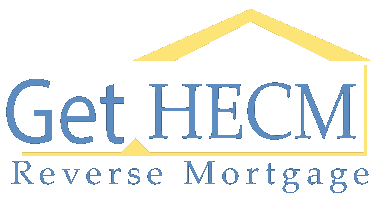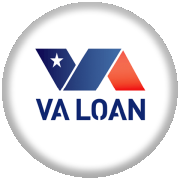 As the Federal Government keeps pace with the need for improved FHA and VA financing options, or an insured reverse mortgage product also known as a Home Equity Conversion Mortgage (HECM), HUD bureaucrats sift through an association's records to ascertain whether homebuyers can purchase association properties with low-cost VA or FHA-backed mortgages. Before certifying an association's eligibility for these federally subsidized lending opportunities, agency staffers verify insurance coverage, adequacy of reserves, delinquency rate, percentage of tenants, and other standards that define risk. Associations are rejected if they fail to meet program guidelines or feature purchasing/leasing protocols that support discriminatory practices.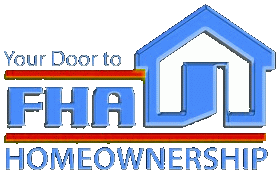 Berger describes how updating the association's governing documents can enhance unit values by tapping into this huge buyer pool. In short, she recommends a targeted review of provisions in the Declaration or Bylaws that are anathematic to FHA or VA mortgage eligibility. A stumbling block common to many associations is a right of first refusal tucked into the Declaration. Although the VA considers it a "deal breaker", the FHA will allow it unless used as a vehicle to preclude specific prospective purchasers, as when exercised to block unit ownership by blacks, Jews, single mothers, the disabled, etc. The agencies are also leery of leasing restrictions in the Declaration or bylaws, given their potential for abusing Fair Housing rights. However, if leasing restrictions embedded in the governing documents meet certain criteria approved by the agency, association units can be purchased or refinanced with FHA-insured mortgage products.

Most Galt Mile associations already meet the agencies' fiscal and risk management guidelines. Berger infers that a few tweaks to the governing documents might circumvent the remaining obstacles to agency certification. Given that eligible associations attract far more potential homebuyers; this incremental demand enables sellers to exact a purchase premium, enhancing the value of association units.
Every few years, the neighborhood association exhorts member associations to bring their governing documents into compliance with current State and Federal Law. After the 2011 decision in Cohn vs. The Grand Condominium Association, Inc., another alert was sent to association officials, suggesting that they consult with the association attorney if their association's governing documents were never amended with Kaufman Language.
While most Galt Mile associations conscientiously update their documents on a regular basis, some do not. Hopefully, when their unit owners discover that they don't have the same rights and protections enjoyed by their peers in neighboring associations; it won't come as a revelation on the courthouse steps.

---
---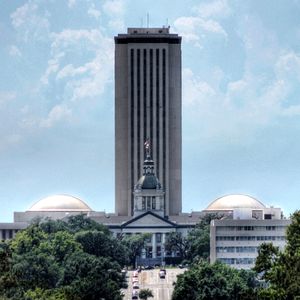 STATE LEGISLATURE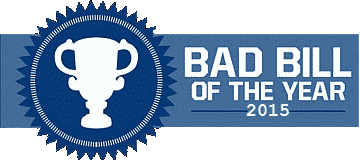 April 15, 2015 - By the first week in April, most of the 2015 legislative session's roughly 30 association-related bills were sent back to the freezer. Of the handful that remained in play, arguably the worst for condominiums and cooperatives are House Bill 501 - filed by Statehouse Representative Jay Fant (R – Jacksonville), and companion Senate Bill 1158 - filed by Senator Kelli Stargel (R – Lakeland). While transferring liability for substandard construction and latent defects from corner-cutting developers to taxpayers, the bills would surgically strip association homeowners of their rights before plundering their budgets. Association advocates and civil engineers postulate that these bills will drain $million from association budgets while adding $billion to taxpayer TRIM notices. Several other surviving bills vary with respect to their impact on associations.

Feathering the Family Business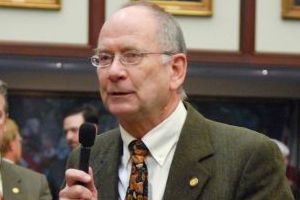 STATEHOUSE REPRESENTATIVE JOHN WOOD

Among the most controversial are HB 611 filed by Rep. John Wood (R - Winter Haven) and companion SB 736 filed by Sen. Kelli Stargel - known as the "estoppel certificate" bills. Owners of properties governed by a community association must provide buyers or lenders with a statement of their financial status with the association prior to selling or refinancing their homes. The statements prepared for buyers and lenders differ substantially, as lenders additionally solicit information about the association's financial stability (i.e. insurance coverage, FHA certification status, delinquency levels, funded reserves, rent restrictions, etc.).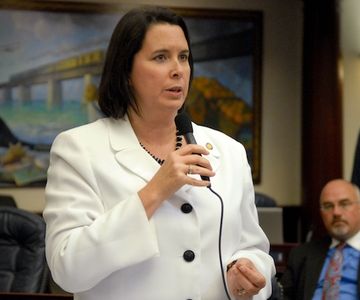 SENATOR KELLI STARGEL

In Florida, unit owners are jointly and severally liable with the previous owner for debts on a condominium property. To comply with State law (s. 718.116(8), F.S.), a condo seller (usually through a realtor or title company) will request the association to verify the property's status as of a certain date by disclosing assessments or fees due to the association, liens against the property and other outstanding debts. The resulting document is known as an estoppel certificate. Its primary purpose is to protect the association's other members by insuring that monies due to the association are accounted for in a sale or loan agreement. Florida law allows community associations to charge a "reasonable" fee to prepare an estoppel certificate.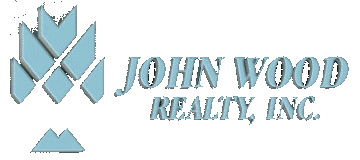 Since the estoppel certificate also protects prospective buyers against misrepresentations of a property (inadvertent or deliberate), overly aggressive realtors view the process as a burdensome sales impediment. Drafted by realtors and supported by title companies, the legislation was designed to flip the script, and shift the cost of preparing estoppel letters from the realtors' paying customers (sellers) to the associations – an attempt to saddle the seller's neighbors (that's us) with the expense.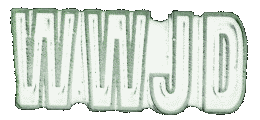 Not surprisingly, Wood is a Winter Haven realtor (John Wood Realty, Inc.) and Stargel operates WWJD Properties and Rustic Properties, Polk County real estate firms she owns with husband – Broward Circuit Court Judge John Stargel – a manager or managing member in several other real estate companies, including Green Star Properties, Polk Premier Properties and SMS Properties.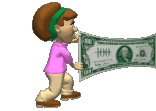 Lawmakers are prohibited from filing legislation from which they, or their family members, derive a financial benefit. After filing 4 bills in 2013 that would have enhanced her profits by altering the state's property laws, when the associated press questioned Stargel about her highly publicized conflict of interest, she denied violating any ethics rule, claiming that the bills didn't specifically benefit her – "Nothing in this bill is specific to just me, or narrowly drafted in a way that could be construed to just me." Gee Whiz! In any event, the State of Florida would be oblivious to her conflict, since she never listed her real estate business interests on the financial disclosure form she submitted to the ethics commission. OOPs!
Estoppel Dogma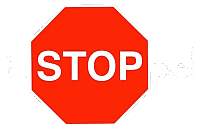 Although some of the bills' pitfalls were marginally softened when association advocate Yeline Goin brought them to the attention of vetting committee members, the legislation is still rife with fiscal bear traps for associations. Some of the remaining dangers are as follows:
The legislation will prohibit the association from being paid as a condition of delivering the estoppel certificate. Instead, the bill will require that the estoppel fee be paid to the association from the proceeds at closing.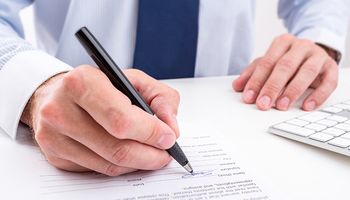 If a prospective sale doesn't close, the association is left holding the bag. In other words, when title companies solicit numerous estoppels without paying for them, the costs would be shifted to the association, and ultimately to its members. Even if the sale closes, the bill's restrictions would require associations to chase down and assess the former owner (good luck with that), and absorb any resulting collection costs.
The current procedure, which has efficiently protected buyers, lenders and associations, is that the fee is paid at the time the work is done.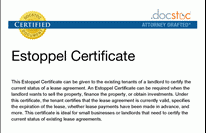 The bill states that the estoppel certificate must be valid for 30 days.
This provision bars the association from adding any special assessments or fees that accrue during the 30 day window - but were not yet levied when the certificate was issued. Unless the bill is amended to provide for a method of updating the certificate as necessary, those charges or fees wouldn't be paid by the seller to whom they were assessed - but passed on to the membership.

The bill provides that the association waives any right to collect any amounts in excess of the estoppel certificate against anyone who in good faith relies on the certificate. This would include the unit owner.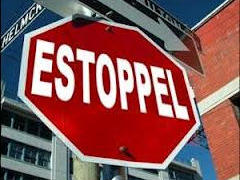 This is one of several engineered loopholes for delinquent owners planted in the legislation by Woods and Stargel. Current law allows the association to collect delinquent fees against an owner, notwithstanding whether or not it is recorded in an estoppel certificate. If an assessment or fee is inadvertently omitted from a complicated estoppel certificate, this unintentional error would magically wipe out the seller's debt – which would then be absorbed by the association's members. The estoppel process was never conceived as a vehicle for punitively mitigating a seller's debt.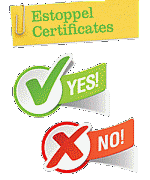 The bill reduces the time that the association must comply with a request for an estoppel certificate from 15 days to 10 days. If the association fails to deliver an estoppel certificate as required, the association waives, as to any person who would have in good faith relied on the estoppel certificate, any amounts that would have been due. Incredibly, this waiver also inappropriately applies to the unit owner.
Completing a complex estoppel often requires over 10 days, especially when processing multiple past-due assessments, verifying a recently filed lien, determining the debt position of a delinquent property in default of a mortgage, or projecting expenses for a unit in litigation. If the association is even one day late in issuing the certificate, it waives the right to collect any past-due amounts owed to the association.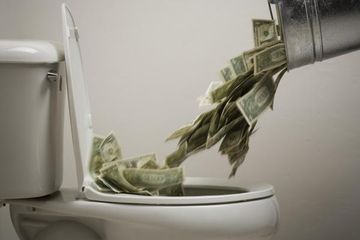 While buyers must rely on the estoppel letter to ascertain the fiscal condition of a unit, that's not true for a selling unit owner, who by law, is certifiably and independently notified by the association about every maintenance assessment, unpaid fee, outstanding lien, or other association indebtedness. Since the unit owner does not "in good faith" rely on an estoppel certificate for information about his or her debt to the association, there is no justification for applying the bill's dogmatic waiver language to a delinquent seller.
Seventh Inning Stretch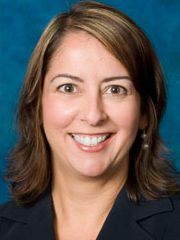 YELINE GOIN

Association advocates Yeline Goin of the Community Association Leadership Lobby (CALL) and Travis Moore of the Community Association Institute (CAI) aspire to detoxify the bills before House and Senate vetting committees. Instead of insuring that the association is made whole when a delinquent unit is sold, the revised estoppel process would provide delinquent owners multiple opportunities to realize a windfall – an unprecedented "get out of debt card" – fully funded by the association's members.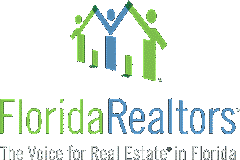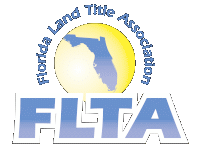 While testifying against the bills, community association advocates are bumping heads with Title Company lobbyists and the powerful Realtors Association. While the advocates have made some headway in bringing balance to the legislation, to offset the cash liberally distributed to committee members by their opponents, association members from across the State will have to to weigh in against the bills' skewed provisions and their sponsors nest-feathering agenda.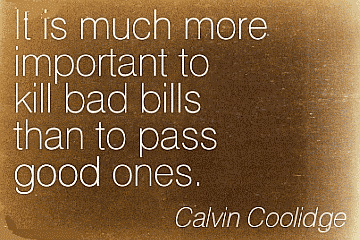 HB 611 must still be reviewed by the House Judiciary Committee, where Wood serves as a member, and SB 736 must be heard by the Senate Committee on Fiscal Policy, wherein Stargel is a member. As the final committee stops before each bill is sent to the floor in their respective chambers, they represent the greatest opportunity to either improve or derail the legislation.

In short, unless you are comfortable with adding a new line item in next year's association budget for estoppel certificates requested and historically paid for by sellers, and don't mind subsidizing their debt, you can join with thousands of other association homeowners and send a few emails objecting to how the bills' punitive provisions would molest your family budget by unfairly increasing the assessment on your home.
If this prospect makes your Galt Mile blood run cold, see below for the telephone numbers and email links to the bills' House and Senate vetting committee members. Either use the contact information to alter your fate – or go see what's playing on HBO.
Contact Info


House Judiciary Committee: Web Page

House Judiciary Committee Chair Charles McBurney (R) - Web Page; Tallahassee Phone: (850) 717-5016, District phone: (904) 359-6090;
Email: [email protected]

House Judiciary Committee Vice Chair Kathleen Passidomo (R) - Web Page; Tallahassee Phone: (850) 717-5106, District phone: (239) 417-6200;
Email: [email protected]

House Judiciary Committee Democtatic Ranking Member Dave Kerner (D) - Web Page; Tallahassee Phone: (850) 717-5087, District phone: (561) 641-3406;
Email: [email protected]

Members:

Burton, Colleen [R]

[email protected]

Dudley, Dwight [D]

[email protected]

Edwards, Katie A. [D]

[email protected]

Fant, Jay [R]

[email protected]

Gonzalez, Julio [R]

[email protected]

Harrell, Gayle B. [R]

[email protected]

Hudson, Matt [R]

[email protected]

Metz, Larry [R]

[email protected]

Moskowitz, Jared Evan [D]

[email protected]

Plakon, Scott [R]

[email protected]

Rehwinkel Vasilinda, Michelle [D]

[email protected]

Rodríguez, José Javier [D]

[email protected]

Stone, Charlie [R]

[email protected]

Trujillo, Carlos [R]

[email protected]

Wood, John [R]

[email protected]

To send one email that reaches every member of the House Judiciary Committee, copy and paste the below email addresses into the address window (To:) of your email program, let them know what you think, and hit send:

[email protected]; [email protected]; [email protected]; [email protected]; [email protected]; [email protected]; [email protected]; [email protected]; [email protected]; [email protected]; [email protected]; [email protected]; [email protected]; [email protected]; [email protected]; [email protected]; [email protected]; [email protected]

Senate Committee on Fiscal Policy: Web Page

Senate Committee on Fiscal Policy Chair Senator Anitere Flores (R) - Web Page; Tallahassee Phone: (850) 487-5037, District phone: (305) 270-6550;
Email: [email protected]

Senate Committee on Fiscal Policy Vice Chair Senator Rob Bradley (R) - Web Page; Tallahassee Phone: (850) 487-5007, District phone: (904) 278-2085;
Email: [email protected]

Members:

To send one email that reaches every member of the Senate Committee on Fiscal Policy, copy and paste the below email addresses into the address window (To:) of your email program, write your message and hit send:

[email protected]; [email protected]; [email protected]; [email protected]; [email protected]; [email protected]; [email protected]; [email protected]; [email protected]; [email protected]; [email protected]

---
---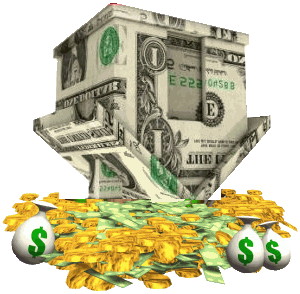 March 26, 2015 - When mortgage bankers cold cocked the world economy, and eliminated disposable income from the average family budget, overnight, millions of people could no longer afford their own homes; much less buy a new one. With the housing market at a standstill, developers with time on their hands turned their gaze to Tallahassee, where they are deified by lobbyists and worshipped as campaign cash cows by lawmakers.
Fed up with court-ordered penalties for delivering substandard construction, in 2009, developer trade associations embarked on a multi-year strategy to block defrauded homeowners from plundering future profits. Since the courts refused to back off when developers were caught violating State law, they would buy some play for pay politicians to circumvent the offending statutes.


Implied Warranties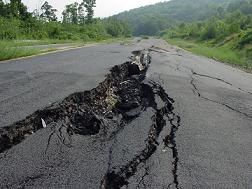 DEFECTIVE ROAD

Since home buyers who purchase their dream homes in a new community have neither the access nor acumen to meaningfully inspect roads, catch basins, culverts, drainage facilities, street lighting or underground utilities that critically impact a home's habitability, they are forced to rely on developer representations that these complex common appurtenances are fully functional, code compliant and free of defects.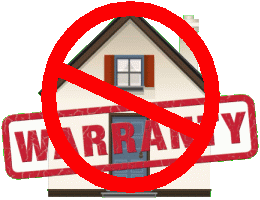 If they later discover that roadways, retention ponds, power lines, and sewer systems throughout a subdivision are plagued by defective construction, they were traditionally protected by an implied warranty. These implied warranties provided homeowners with legal grounds for requiring the developer to bring the defective common elements up to code and re-engineer or repair substandard offsite appurtenances marketed as fully operational.

During the 2012 legislative session, construction industry trade associations launched a plan to prohibit common law implied warranties of fitness, merchantability and habitability from applying to residential construction. While lobbyists could draft the legislation, they would still need to recruit "motivated" lawmakers to file bills in both houses.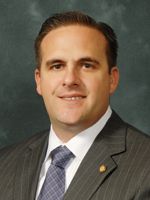 REP. FRANK ARTILES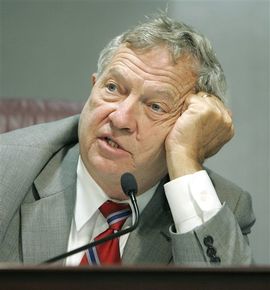 SENATOR MICHAEL BENNETT

After researching potential candidates, the Florida Home Builders Association (FHBA) and the National Association of Home Builders (NAHB) hand-picked former Bradenton Senator Michael Bennett - an electrical contractor looking for a new employer since term limits would snuff his career as a lawmaker later in 2012 – and Statehouse Representative Frank Artiles – a Miami general contractor.

To shield their benefactors in the building trades from liability, the two lawmakers had to redefine construction defects as a blameless side effect of life in the Sunshine State. Armed with the lobbyist's language, Bennett filed SB 1196 in the Senate and Artiles filed companion bill HB 1013 in the Statehouse. Incredibly, they marketed the bills as a consumer friendly effort to spur new development.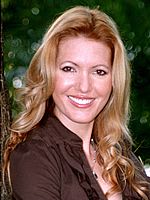 DONNA BERGER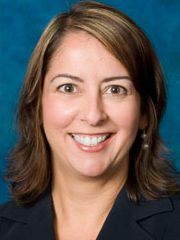 YELINE GOIN

With the help of key lawmakers who also benefitted from the building lobby's largesse, including some vetting committee chairs, the bills were carefully escorted to fruition. While testifying against these anti-consumer bills, activist association attorneys Donna DiMaggio Berger and Yeline Goin watched lobbyists short-circuit the legislative process to circumvent perceived obstacles.

For instance, when Artiles' HB 1013 was scheduled for a February 2nd hearing in the House Business and Consumer Affairs Subcommittee chaired by Representative Doug Holder – where anti-consumer bills buy a boatload of bad press, Berger reported how lobbyists got the bill pulled and re-referenced to the Judiciary Committee, its final pit stop in the Statehouse and the parent body of the Civil Justice Committee, where the bill had already been approved three days earlier. Governor Rick Scott cheerfully signed the bill into law on April 27, 2012 and it became effective on July 1, 2012.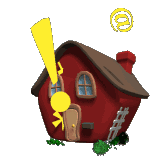 What did this mean to association homeowners? The law victimizes anyone who must rely on developer representations when buying a home, whether in a homeowner association, condominium, co-op, timeshare or a mobile home park. Since association members are assessable for repairing or correcting defective common elements, this law shifts liability for a developer's negligence to associations and their members. It infers that condo and co-op owners who discover that their new building's drainage system fills the kitchen sink with sewage have only themselves to blame – and should have somehow run a diagnostic on the interred utilities before buying their units.

Stripped of implied warranty protection, the only remaining legal recourse for buyers in new communities, condominiums or cooperatives is a private cause of action for breach of the building code under section 553.84, Florida Statutes. For selling a non-functional neighborhood drainage system, a spontaneously collapsing road bed, or a condo roof insulated with flypaper, the developer might pay a modest fine. It's less than clear how this will benefit consumers, as claimed by its sponsors.


Deifying Design Professionals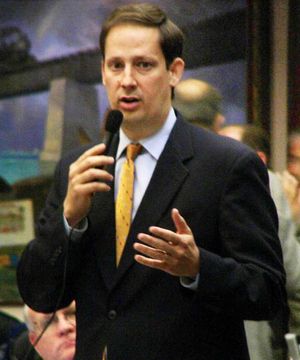 PALM CITY SENATOR JOE NEGRON

The crusade to subvert statutory protections against defective construction continued in 2013, when the Design trades marshalled their legislative resources to inoculate design professionals against liability for defective work product. Reviving legislation vetoed by the Governor in 2010 and killed in committee in 2011, Palm City Senator Joe Negron filed Senate Bill 286 - entitled "Design Professionals".

Enacting SB 286 would enable architects, interior designers, landscape architects, engineers, & surveyors (later amended to include geologists) to dispense with liability simply by using specific language that states as much in a contract (in an uppercase font sized at least 5 points larger than the rest of the text). The bill didn't even carry the pretense that a design professional would still have a statutory incentive to avoid committing malpractice; since it would block victims from filing against a violator's malpractice insurance.
Prior to Negron's bill, although companies could limit their liability in a contract under Florida Law, licensed professionals could not contractually mitigate their "duty of care" to an injured party. While contractual agreements limited liability for law firms, engineering firms, hospitals and accounting firms through which they do business, individual lawyers, engineers, doctors and accountants remained personally liable for malpractice or negligence.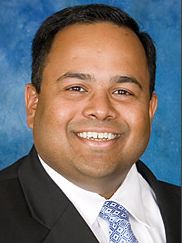 CONSTRUCTION LAW
ATTORNEY SANJAY KURIAN

Skull-blocked by a bill that would openly invite malpractice, Construction Law Specialist Sanjay Kurian of Becker Poliakoff said "No other class of professional has ever been so completely financially insulated from damages caused by their negligence, wrongful acts, or misconduct. As doctors, lawyers, and accountants are precluded by statute from limiting exposure for their own negligence."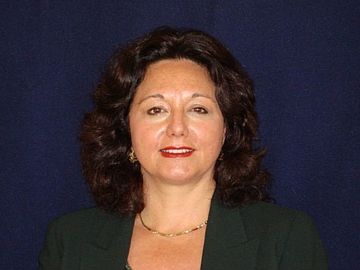 NAPLES REPRESENTATIVE KATHLEEN PASSIDOMO

This being his third bite at the apple, Negron knew that a sister bill in the Statehouse would be scrutinized in the Civil Justice Subcommittee, the Business & Professional Regulation Subcommittee and the Judiciary Committee. Scouting a dance partner who brought the required "influence" to the table, he recruited Naples Representative Kathleen Passidomo to file House Bill 575 – the companion legislation in the Statehouse. Not surprisingly, Passidomo sat on the House Civil Justice Subcommittee and served as Vice Chair of the House Judiciary Committee.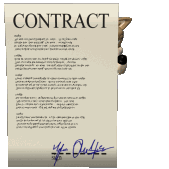 To help Negron avoid the pitfalls that doomed the bills' earlier incarnations, his backers opened the Design Trades cookie jar. As an emollient to the vetting process, Negron and Passidomo brokered "cooperation" between key members of each review committee and Design Trades lobbyists, who "assist" sympathetic politicians with campaign support.
With the wheels greased, after whizzing through both houses, the legislation was signed by Governor Rick Scott on April 24, 2013 and became effective on July 1, 2013. Since malpractice no longer serves as a deterrent to an engineer's negligence, associations are admonished to contractually leverage their firms, despite the fact that they are often empty shells bereft of assets. Building on this anti-consumer momentum, the campaign to strip homeowners of protection against construction defects continues in the current legislative session – although this newly filed exploding piñata specifically targets associations.


Statute of Repose – Targets Condos and Co-ops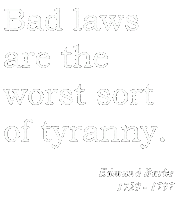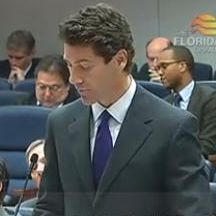 REPRESENTATIVE JAY FANT

On January 22, 2015, Statehouse Representative Jay Fant (R – Jacksonville), whose family-owned bank failed in 2012, filed House Bill 501 entitled "Limitation of Actions". A bill summary on the Statehouse website claims it "Reduces period during which action must be brought for latent defect in design, planning, or construction of improvement to real property; provides applicability" A month later, Senator Kelli Stargel (R – Lakeland) filed Senate Bill 1158 on February 23, a companion bill in the other chamber.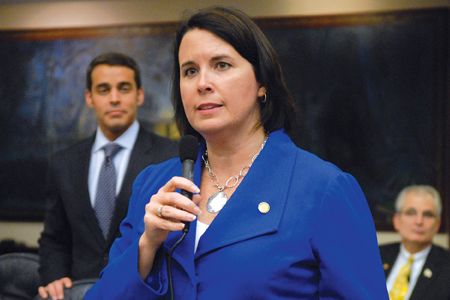 LAKELAND SENATOR KELLI STARGEL

As currently provided in Section 95.11(3)(c), Florida Statutes, construction-related claims are subject to a statute of limitations of 4 years, as well as a statute of repose period of 10 years. The 4-year time period of the statute of limitations and the 10-year span after which the statute of repose expires begins to run from the latest date of the following events:
Actual possession of the improvement by the owner;

Issuance of a Certificate of Occupancy;

Abandonment of the construction, if not completed; or

Termination of the contract between the professional engineer, registered architect, or licensed contractor and his or her employer.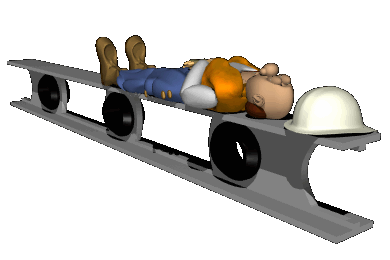 An exception to the statute of limitations is provided for hidden or concealed defects which are not discoverable by reasonable and customary inspection, and oblivious to the owner. Under those circumstances, the 4-year statute of limitations does not begin to run until the latent defect is discovered or would have been discovered with due diligence.
The statute of repose differs significantly from the statute of limitations. While the statute of limitations limits the time within which an action may be brought, based upon the accrual of a cause of action, the statute of repose sets a final deadline for an owner to seek any manner of legal redress for faulty construction, whether for new construction or renovations. It imposes an absolute bar on claims after the repose period expires, regardless of the circumstances. As remarked in a February 25th House Staff Analysis, "Courts construe a cause of action rescinded by a statute of repose as if the right to sue never existed."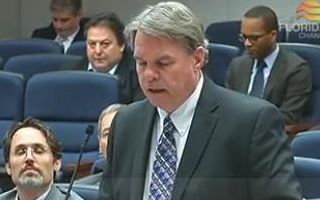 RON WOODS P.E. - BILL IS UNFAIR TO CONSUMERS

The repose period in Florida was 15 years until reduced to 10 years in 2006, and if Fant's gift to developers is successful, the time within which construction-related claims may be brought will be further reduced to 7 years. While Fant soft-peddled his bill to lawmakers in the House Civil Justice Subcommittee, suggesting that most defects become apparent within a few years of construction, Engineers Ronald Woods, P.E. of Woods Engineering and Tom Miller, P.E. of Structural Engineering and Inspections, Inc. disagreed, affirming how those defects that are most costly to mitigate are often discovered 8 to 10 years after a construction project. Associations regularly encounter such defects years after a concrete restoration, roof replacement, elevator modernization and/or other budget-busting improvement projects.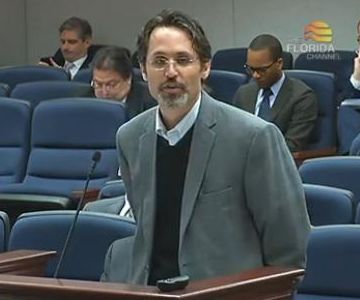 TOM MILLER P.E. - NO NEED FOR BILL

In his testimony, Former Senator Fred Dudley disputed Fant's contention that his bill had no taxpayer impact. Dudley decried how a truncated statute of repose would force taxpayers to underwrite developer defects in hospitals, government buildings, bridges and schools. While HB 501 reduces the window of opportunity for businesses, local governments, homeowners or any property owner to enforce remedies against developers for latent construction defects, association advocates disclosed an impact that wasn't readily apparent, and far more insidious.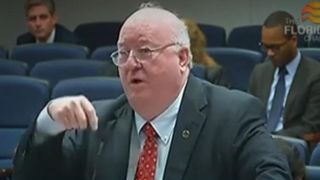 FORMER SEN FRED DUDLEY - WILL COST TAXPAYERS $BILLIONS
FOR DEFECTS IN SCHOOLS, COURTHOUSES, HOSPITALS, ETC

By exploiting the statutory time constraints that currently govern developer "turnover" (the process that shifts control of an association from the developer to the unit owners), Fant's bill wouldn't simply diminish the window available to associations for prosecuting substandard construction claims, but slam that window shut – and force condo and co-op homeowners to pay for all developer construction defects, latent or blatant. The House Staff Analysts explained how Fant's association mouse trap would work.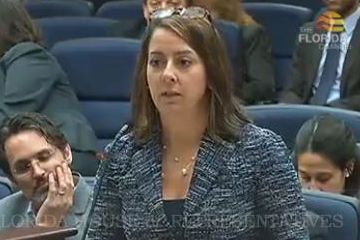 CALL ADVOCATE YELINE GOIN - BILL CHEATS CONDOS

A developer must first turn over control of an association to the unit owners before a condominium or cooperative association can sue the developer to correct common element construction defects or enforce statutory warranties contractually due to unit owners from the developer.

However, Section 719.301(1)(e), Florida Statutes, empowers a developer to delay turning over control of a cooperative until 7 years after creation of the cooperative association. Section 718.301(1)(g), Florida Statutes, provides that a developer may retain control of a condominium until 7 years after recording a "certificate of a surveyor and mapper" or certain instruments that transfer title to condominium unit owners.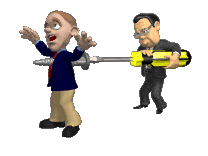 Citing how Fant's bill would protect culpable developers by trampling the rights of association homeowners, the House Staff Analysis states, "By shortening the statute of repose to 7 years, if a developer retains control over an association up to the statutory maximum of 7 years before turnover to the unit owners, potential claims and/or causes of action which the unit owners might otherwise have been ready, willing, and able to pursue may be barred – and those liable on such claims may avoid legal action." Game over.
In allowing developers to wait until a 7-year statute of repose expires before turning over control of an association, by the time that unit owners finally have a right to sue the developer – even for clearly observable construction defects – they are legally barred from doing so after the repose period runs out. If a developer confessed on CNN to using scotch tape instead of nails, no claims could be brought. By reducing the repose period to seven years, Fant's bill will allow developers to dodge responsibility for defective construction, and saddle unit owners with the cost of repairs.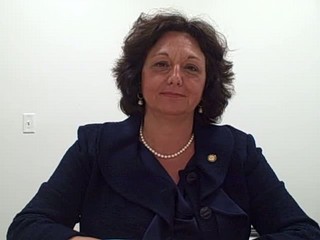 SUBCOMMITTEE CHAIR KATHLEEN PASSIDOMO

If enacted, HB 501 has an effective date of July 1, 2015. The 7-year statute of repose will apply to all actions commenced on or after that date, regardless of when the cause of action accrued. When members of the Civil Justice Subcommittee grew nervous about approving a wholesale evisceration of association remedies to developer defects, on February 16, Fant offered a Committee Substitute containing an amendment that marginally softened its initial impact.
Specifically, any action that would not have been barred by the existing statute of repose but will be barred by Fant's newly-enacted statute will not be immediately disallowed. Instead, such actions may be commenced before the first anniversary of the amendment, on July 1, 2016, after which any actions not yet filed will be forever barred. Since Committee Chair Kathleen Passidomo (R – Naples) banked contributions of more than $83,000 last year from Finance, Construction and Realty interests, her support, and Fant's one-year concession bought the single vote he needed to insure committee approval by a vote of 7 Yeas vs. 6 Nays on February 17th.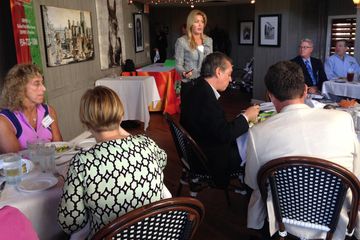 DONNA BERGER UPDATES PROPERTY MANAGERS AT SEAWATCH

At a March 5th legislative update convened at the Seawatch Restaurant in Lauderdale-by-the-sea, Community Association Leadership Lobby (CALL) association advocate Donna Berger told 35 attending condo and co-op property managers that HB 501 was "among the worst of this year's legislative proposals that affect community associations," warning "If that passes it will significantly hurt associations. The statute of repose is going to run out and you're not going to even know what hit you as the homeowner."

Observing how "They (developers and construction companies) would be off the hook" after the seventh year following a construction project, Berger exclaimed, "You know who is on the hook? The homeowner. The homeowner is going to be specially assessed for all these defects. The bottom line is, this is a horrible bill that we're hoping will be derailed." She cautiously added, "But we're up against the special interests. So it's going to take a big fight."

CALL ADVISORY BOARD

Berger's battleground is the bill's next committee stop – the House Judiciary Committee – where Fant is a rookie member. Unless Berger can quickly marshal CALL's Advisory Board to encourage sending the vetting committee members a blizzard of acrimonious emails from associations across Florida, the fight will move to the Senate, where Kelli Stargel's companion bill – SB 1158 – must survive review by the Senate Committees on the Judiciary, Regulated Industries and Rules.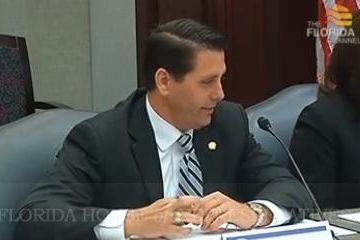 MORAITIS OPPOSES BILL

Berger also observed that if the bill is enacted, Florida's 7-year statute of repose would be the shortest in the entire country. Ironically, two lawmakers who were recently recognized by CALL for supporting pro-association legislation faced off in the Civil Justice Subcommittee. District 93 Statehouse Representative George Moraitis led the charge against the bill, remarking "How do you go home and face your constituents after voting for a bill like this," while Committee Chair Kathleen Passidomo sucker punched her association constituents by lining up support for developers. Although Passidomo cut a deal to approve the bill, she warned Fant that if he didn't correct the adverse impact his bill has on associations, she would oppose it when reviewed by the Judiciary Committee - where she serves as Vice Chair.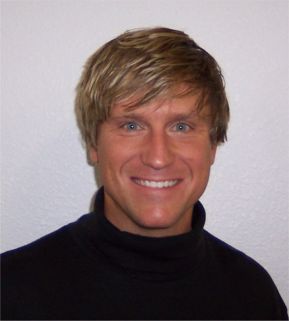 TRAVIS MOORE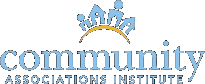 In his testimony, Fant claimed that until just before the hearing - he didn't know that his bill would deprive association homeowners of the right to bring legal action for latent defects, and expressed his intention to meet with association advocates to address this "unintended consequence". Along with Yeline Goin from CALL, also attending the hearing was Travis Moore, an association advocate representing the Community Associations Institute (CAI). Since the bill was sent to the Judiciary Committee on February 26th, Goin and Moore have little time to convince Fant that he should make good on his promise, and exempt associations from his 7-year repose period. They will need your help.


Time to Step Up


Although the bill is most damaging to pre-turnover associations, it will affect all construction, and diminish the time available to discover and remedy latent defects in your building. When associations perform concrete restorations, roof replacements, drainage upgrades, deck waterproofing and other costly projects with an estimated useful life of 10 – 15 years and despite proper maintenance, evidence of shoddy construction begins surfacing after 7 or 8 years, HB 501 will protect the culpable contractor while every association homeowner is assessed $tens of thousands toward the $multi-million repair costs.
Most unit owners will suffer a double whammy, as this bill also threatens every Florida taxpayer. The $billions in repair costs for latent defects afflicting schools, bridges, hospitals, highways and other public works projects will be chalked off the contractor's punch list - and slipped neatly into your tax bill.
As CALL, CAI and other association advocates mobilize motivated unit owners from all over Florida to ask vetting committee members to quash this danger to millions of Florida association homeowners, they will likely leave the heavy lifting to a handful of activist communities – such as the Galt Mile – where sleepy retirees react poorly to threats from Tallahassee.
See below for links to the membership websites for each of the bills' House and Senate vetting committees, as well as the telephone numbers, email addresses and websites of their respective Committee leadership. To avoid being unnecessarily assessed for defects that usually surface down the road, bang out a few emails now. If the vetting committees are peppered with emails opposing the bill, it will die on the calendar - get a one-way ticket to the cornfield - and snap the universe back into balance. 2 million Florida unit owners (including all your Galt Mile neighbors) will be in your debt, along with every property owner in the State! Not a bad way to fritter some spare time on a Sunday afternoon.


Contact Info


Two or three should do the trick, depending on how badly you want to eject these BOZOs from your wallet?

---
To CITY OF FORT LAUDERDALE PAGE
To FORT LAUDERDALE BUDGET CRISIS PAGE
To BROWARD COUNTY PROPERTY APPRAISER PAGE
To AUTOMATED EXTERNAL DEFIBRILLATOR PAGE