---
Windstorm Self-Insurance Trust




Palm Beach Group to Bring Issues into Focus


December 13, 2008 - The Galt Mile Associations participating in the Palm Beach Windstorm Self-Insurance Trust averaged six figure savings during the Trust's first operational year. They understandably want to continue presenting their unit owners with this significant financial relief. Although temporarily parked in the Palm Beach group, they patiently await the formation of a similar Trust dedicated primarily to Galt Mile associations once the pioneering regulatory roadmap has been fully negotiated. By successfully navigating an eleventh hour "detour" hastily erected by the Office of Insurance Regulation (OIR), the Trust was officially authorized to provide member Associations with the opportunity to renew beginning in December.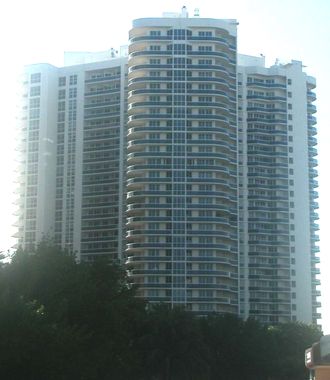 L'HERMITAGE II MEETING

On December 9, 2008, the 27 members of the Galt Mile Community Association were notified about an upcoming 1:30 PM meeting of the Palm Beach Windstorm Self-Insurance Trust on Thursday, December 18th at L'Hermitage II (3200 North Ocean Boulevard). Invited to join all the current members of the Trust (18 Associations) were those potential new members who'd requested applications and other GMCA associations interested in simply exploring this insurance alternative. The correspondence also stated that "The Trustees would provide a concise report on the Trust's operations and clarify all issues encountered with the Office of Insurance Regulation." Local public officials extended invitations include Senator Jeffrey Atwater, Statehouse Representative Ellyn Bogdanoff, City of Fort Lauderdale Commissioner Christine Teel and Broward County Commissioner Ken Keechl. Since this issue impacts the wallet and wellbeing of every Galt Mile resident, it behooves all of us to understand its underlying rationale, the participating players and the various parties with vested interests.

Serial Hurricanes Change Life in South Florida



The serial hurricanes of 2004 marked the beginning of an ongoing controversy over how Associations should respond to recurring catastrophes. Along with factoring repair costs into condo budgets, Association members had to protect their units and the structure that housed them. The damage caused by Hurricane Wilma clearly corroborated that every breach to exterior doors and windows was a potential flashpoint for much more extensive damage. Even after witnessing the disastrous effects of inadequate protection, some associations nursed a debilitating controversy over the necessity of protecting every exposure in every unit.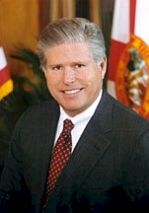 FORMER FLORIDA CFO
TOM GALLAGHER

Following the 2004 hurricane season, the Florida Legislature prepared for a frontal assault by the insurance industry. Florida CFO Tom Gallagher announced that multiple deductibles were "fundamentally unfair and unjustifiable" given the absence of proof that the storms marked a meteorological "sea change" that justified industry-wide runaway insurance costs. While closing ranks around Tom Gallagher, who also headed the State's insurance unit, lawmakers nibbled around the edges of what the insurance industry claimed would be a recurring onslaught. Despite Governor Bush's call for a special legislative session to size up the problem and formulate some response, Tallahassee could only come up with "suggestions". Politicians cursed with survival instincts felt there were too many variables to take definitive action. Since NOAA and the National Weather Service didn't enjoy sterling reputations as reliable oracles, State legislators limited their response to encouraging Floridians to voluntarily comply with current building codes - asserting that carriers would reward compliant structures with reasonable premium rates.

2005 actualized the insurance industry's ominous predictions. Rita, and finally Wilma, heralded a mass exodus of carriers from the Florida market. By early August, Safeco and Nationwide joined seven other carriers in leaving the State. Nationwide, Florida's 4th largest carrier (2nd largest carrier for condominiums), withdrew from the "new policies" market despite receiving a green light from the State to hike rates by 21% on homes and 25% on mobile homes. Even hard-liner Gallagher finally conceded that Florida homeowners faced an insurance crisis. The previously inconceivable prospect that State safety net Citizens would be forced to insure every coastal homeowner in Florida became frighteningly credible. Two bottom line requirements filtered up from the insurance industry's re-insurance partners. Rate regulations would require re-engineering to allow the industry to float back into fiscal balance. Secondly, in addition to complying with current building codes, insured structures would have to fully mitigate against storm damage - an eligibility prerequisite that industry spokespersons conveniently failed to define with any specificity.

In early 2006, Galt Mile Associations braced themselves for large rate hikes commensurate with recent experience. When POE's Southern Family Insurance Company slipped into receivership, every Insurance Committee on the Galt Mile realized that Australian carrier QBE was the only game in town. In late March, the shoe dropped. Associations along the Barrier Island received notification from lone rated carrier QBE that after May, no windstorm policies would be renewed. QBE explained that their re-insurers were intent on reducing their high-risk exposure by expunging roughly 75% of their existing windstorm customers – leaving three out of four area clients without a rated carrier.

Association trepidations about QBE's potentially abusing its monopolistic "catbird seat" were further justified when the State charged the company in May, 2008 with a truckload of major violations spanning 17 provisions of the Florida Insurance Code and/or the Florida Administrative Code. Earlier, a July, 2007 Target Market Conduct Examination by the Financial Services Commission's Office of Insurance Regulation uncovered dozens of violations in 45 of the 50 policies selected randomly for review. The $157,000 fine was evidently as functionally deterrent as a mosquito bite..

Associations aspiring to be included in the fortunate 25% would have to meet current code standards for "new building" construction. Legally grandfathered mitigation inadequacies rendered Associations commercially uninsurable. Since only Regency Tower would be able to achieve the necessary compliance in time to be eligible for commercial renewal, the Galt Mile Community Association aggressively explored alternatives, including the creation of a new Galt Mile Self-Insurance entity. At the time, the law mandated that a self-insurance fund could only be formed by a group comprised of at least 10 associations whose participation in the group was for reasons other than forming a self-insurance fund. The Galt Mile Community Association complied with the statute's enigmatic requirements. With Charlie Crist heading to the Governor's Mansion in Tallahassee, Senator Jeffrey Atwater was tagged for actualizing the new Governor's commitment to "restructure Florida's property insurance market and provide relief to Florida residents and businesses."
Tallahassee Wakes Up!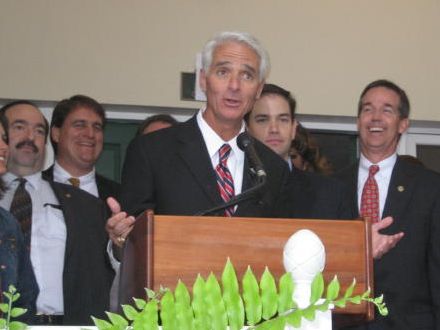 SEN GELLER, REP SEILER, GOV CHARLIE CRIST, SPEAKER
RUBIO AND SEN JEFF ATWATER PASS INSURANCE BILL

After spending 3 years hoping that the insurance crisis would clear up like an inconvenient rash, State lawmakers performed overdue emergency surgery on this festering malignancy threatening Florida's fiscal future. The January 2007 Special Session on Property Insurance produced a patchwork of temporary rate rollbacks while transforming Citizens from a repository for insurance eligibility basket-cases into a full service insurance carrier. It sought to embody the Governor's legislative objectives - to reduce current property insurance premiums, reduce their future rate of growth, improve the availability and stability of property insurance and plug mitigation-related deficits in the State's building code. Despite opposition from central and north Florida lawmakers whose constituents were largely unaffected by the windstorm insurance onslaught suffered by South Florida property owners, Senator Jeffrey Atwater and new Statehouse Majority Whip Ellyn Bogdanoff were instrumental to the creation of negotiated standards with industry officials.
Prior to the special session, Florida's carriers uniformly declared that nervous reinsurers were hiking costs based on unsubstantiated "worst case scenario" storm damage models. Insurance companies said that 25% of their premiums were attributable to these reinsurance cost increases. As part of the legislature's insurance reform, private carriers were afforded increased access to the Florida Hurricane Catastrophe Fund's (CAT Fund) below-market reinsurance rates with the caveat that they pass all of the realized savings to ratepayers. Accordingly, CAT Fund resources were expanded from $16 billion to $28 billion. While Carriers were conceded the right to have rates closely tied to experience, they also agreed to use objective Hurricane models approved by the State. In fact, almost every regulatory roadblock identified by the insurance industry as an obstacle to rate normalization was legislated out of existence in return for an industry commitment to restrain double digit annual premium increases. The legislation also smoothed the way for an association or group of associations to meet hazard insurance obligations through a self-insurance fund.

To facilitate formation of such self-insurance funds, the legislation reduced the number of required participating Associations from ten to three. It also eliminated the strange requirement that the parent group's primary objective couldn't be to purchase insurance. Although the Galt Mile Community Association started investigating this option back in 2006, when a group of 58 condominiums and cooperative associations in Palm Beach County offered to finance the expensive pre-licensing research and documentation required by the State, Galt Mile officials deferred to the Palm Beach group.
The Special Purpose Windstorm Trust is Born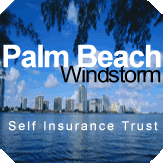 Following the formation of that first self-insured windstorm trust, those Galt Mile Associations seeking to save approximately $200,000 in annual premium costs anticipated creating the second such entity. The Palm Beach Windstorm Self Insurance Trust began operations in January 2008. The enabling legislation included special rules for the Self Insurance Trust and offered modified regulatory rules that differ from a traditional insurance company. The intent of the legislation was to offer a streamlined and efficient special purpose company that would ultimately translate reduced overhead into a significant cost savings. Additional savings were also realized due to reduced reinsurance costs achieved by the superior construction of the participating buildings.

A focus group of Condominium representatives and insurance professionals began a feasibility study which culminated in filing a 35 page application with the Florida Office of Insurance Regulation. To satisfy the ensuing blizzard of questions from the Office of Insurance Regulation, this document grew to over 1900 pages over the next 12 months. The delays, difficulties and frustrations encountered during the approval process contributed to the resolve of the group to complete the formation and begin operations. In early 2008 the Trust received a license to begin operation.

The underlying Legislation's intent was validated shortly after the Trust began operations. The operating budget and the premiums for this single purpose insurance company were significantly lower than those of any other carrier in Florida. Virtually all of the Condominium Associations that joined the Trust were previously customers of Citizens Property Insurance Corporation (the State owned and operated carrier of last resort). When the Palm Beach group was granted a license following the most exigent review ever performed by the Office of Insurance Regulation, Senator Jeff Atwater expressed unqualified support, exclaiming, "Today marks a historic moment for the insurance industry in Florida. By using the self insurance option, these property associations are utilizing the cost saving insurance measures created by the legislature."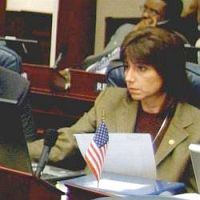 ELLYN BOGDANOFF SUPPORTS LAW

In the first six months of operation, Trust members saved in excess of $2 million in insurance premiums. Representative Ellyn Bogdanoff, a major supporter of the legislation, further defined the intent of the legislature, stating "We are committed to exploring all means to lower the cost of windstorm insurance for Florida residents. This Legislative session has provided the framework for tens of thousands of Condominium and Cooperative unit owners to significantly reduce and control their windstorm insurance premiums. It is the intent of the Legislature to provide the tools for Condominiums to regain control of a wildly escalating budget item." Despite the confidence demonstrated by State lawmakers that Florida residents could gain control and solve the price and availability problem for hurricane coverage once armed with this legislation, the insurance industry wasn't pleased by the prospect of facing such grass roots competition.

Special Interests Spike Regulatory Minefield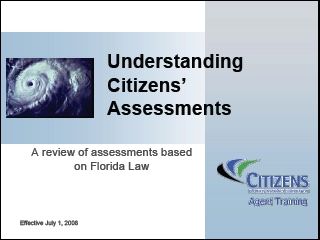 Following the approval, several media releases reported insurance industry claims that self insured groups were dangerous; contending that they were not admitted carriers and therefore unacceptable for mortgage purposes. Industry spokespersons also opined that they were inadequately funded and incapable of paying legitimate claims. In fact, the Office of Insurance Regulation confirmed that they are fully admitted carriers in the State of Florida and carry deeper coverage levels than most commercial carriers. Another eerie complaint published by industry sources condemned the right of self-insured groups to assess members. Actually, Citizens survives by assessments. Every nickel currently spent by Citizens to pay Hurricane damage claims is billed to property insurance policyholders throughout the State. Ironically, participation in the self-directed windstorm trust will relieve member associations of this obligation to pay Citizens' threatened assessments.

Few carriers address sizable claims with their own funds. Instead, they purchase reinsurance protection. By duplicating this standard business model without the layers of corporate pork and the healthy profit, the Palm Beach group receives benefits identical to those offered by Citizens at roughly 60% of the cost. Tim Renfro, an agent and Trust founder, diplomatically described some of the startup obstacles confronted by the Trustees. He said: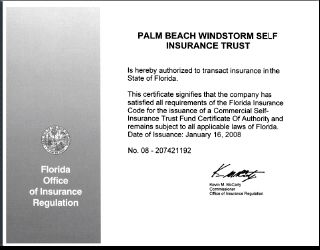 "Creating and operating the Trust has been a very difficult and complicated process. Like many 'startup' operations, the Trust has encountered several problems, admittedly some of them self induced. Last summer, the Trust was cited by the Florida Office of Insurance Regulation and threatened to suspend the License of the Trust for not securing one of the required letters of credit that each Founding Member was individually required to obtain. The letter of credit was received thus resolving the issue. However other issues with the Office of Insurance Regulation persist. The Trust is committed to working with the Office of Insurance Regulation to comply with the terms under which the Trust is to be regulated."

Despite Refro's conciliatory remonstrations, certain bureaucrats in the Office of Insurance Regulation have persistently provided a moving target for Trust proponents, arbitrarily changing the compliance standards and eligibility requirements. Trust officials and Trustees have repeatedly met with OIR representatives to nail down a reasonable set of objectives. The trust has exceeded comparable compliance standards required for self-insurance in each of the 32 other states with statutory provisions for this insurance alternative. It became evident that a few OIR officials were less interested in complying with the legislation than expressing their "sympathies" with insurance industry concerns about this new source of competition. While it is not unusual for an industry to achieve a degree of penetration into the bureaucracies charged with their regulation, rarely will a State agency overtly attempt to usurp the Legislature's monopoly on creating laws.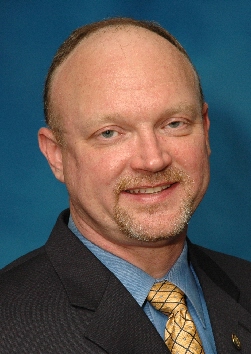 INSURANCE COMMISSIONER
KEVIN MCCARTY

When Representative Ellyn Bogdanoff learned that certain agency officials were actively attempting to thwart the will of the legislature, she began exploring the obstacles thrown up by OIR bureaucrats. Senator Jeffrey Atwater was also engaged by the Palm Beach Trustees to insure that the legislation he supported was properly implemented by the State's insurance agency. Atwater partnered with State Insurance Commissioner Kevin McCarty to combat carrier abuse during the 2008 Legislative session, ultimately sponsoring the Homeowners Bill of Rights. With the help of McCarty, the Trustees were able to skirt the roadblocks thrown up by pro-industry elements in the OIR.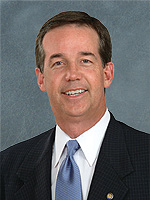 SENATOR JEFFREY ATWATER

To further explain the Trust's objective, Renfro said, "The Trust is committed to providing a cost efficient and safe insurance product to its Members. The goal of the Trust is not only to protect the current Members, but to make this product available to other Condominiums in Broward and Palm Beach Counties that may be eligible for the program."

The ordeal suffered by the Trustees frames two critically important issues. Of course, the credibility of the self-insurance provisions enacted by the legislature will be measured against how and/or if the OIR implements their intended policy. The second issue addresses a functional threat to the government's separation of powers. Executive agencies are charged with administering the laws passed by the legislature and signed by the Governor. While the legislature's intent can fall prey to bureaucratic incompetence or neglect, it can also become the victim of inappropriate or illicit personal or corporate interests. It is unclear whether the Agency personnel responsible for the questionable obstacles and delays are ideologically motivated or are nursing an industry agenda.

Our Legislators are now aware that certain unelected bureaucrats may be subverting legislation publically acclaimed as the "framework for tens of thousands of Condominium and Cooperative unit owners to significantly reduce and control their windstorm insurance premiums." As such, future capricious bureaucratic interference should at least require a credible explanation, at most - a "housecleaning."
---
An Apple for the Judge





Condo Division Insurance Policy Reversed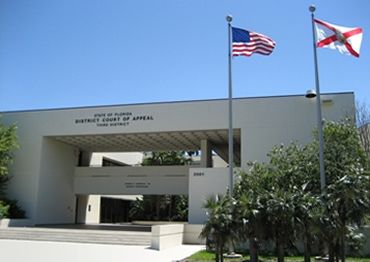 THIRD DISTRICT COURT OF APPEAL

July 7, 2008 - On Wednesday, July 2, 2008, the Third District Court of Appeal filed a decision that could overturn existing Association insurance policy for items and/or elements located outside association units. The Division of Florida Land Sales, Condominiums and Mobile Homes (now called the Division of Florida Condominiums, Timeshares, and Mobile Homes) issued a declaratory statement contending that Associations must insure property that doesn't belong to the Association. Known as the Costa Del Sol Declaratory Statement (DS 2006-024), authoritative characterizations of the Division's controversial policy have ranged from "contradictory" to "a self-reinforcing delusion" since its 2006 inception. A local Association Attorney exclaimed, "At least I will no longer have to explain an inexplicable ruling!"
Declaratory statements are formal written positions taken by the Division of Florida Condominiums, Timeshares, and Mobile Homes (division). Although these statements are binding upon the parties who join in a particular proceeding, since they deal only with a specific set of circumstances, declaratory statements may or may not be applicable to other condominiums or cooperatives, depending on the circumstances involved. In essence, they bear philosophical, not legal, similarities to guidelines and precedents.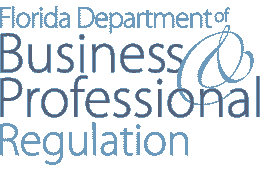 On May 23, 2006, the Costa del Sol Association, Inc. petitioned the Division of Florida Land Sales, Condominiums and Mobile Homes for an opinion about whether the association had to insure elaborate screen enclosures, jacuzzis and trellises located on the patios and balconies of unit owners. In 42 pages of the most convoluted logic conceivable, the Division talks itself into requiring the association to assume responsibility for insuring elements which were purchased and installed by individual unit owners for their exclusive use. The ruling magically transforms these elements into "condominium property" and therefore, must be insured by the association as a common expense under Section 718.111(11) of the Condominium Act "merely because they are located on the patio outside, rather than inside, the individual unit." As an unfortunate consequence of this monument to illogic, hundreds of associations forced thousands of unit owners to subsidize the insurance costs of their neighbors' personal outdoor furnishings. The 3-Judge Appeals bench rolled out a common afterthought, "Of course, we reverse."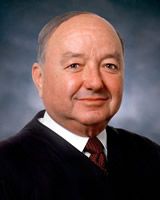 JUDGE ALAN R SCHWARTZ

In the Third District's decision, Senior Judge Alan R. Schwartz wrote "In the total absence of any cognizable legal basis for the inside-and-outside distinction drawn by the Division, which would as well apply to a barbeque or even a lounge chair placed on the patio, it is self-evident that this ruling cannot stand." In a judicial version of "What were they thinking," the Judge states, "What is more, it cannot survive any of the conceivable standards of review which may apply to our consideration of the case. It is both a clearly erroneous assessment of the facts, and entirely contrary to any acceptable interpretation of the statutory language the administrative agency in question is charged with enforcing."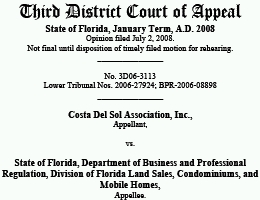 Apparently amused by how the Division had to misconstrue the Statute, misinterpret the association's documents, and contradict their own previous rulings to arrive at their decision, Judge Schwartz evaluated the effects of their triple whammy by examining the ramifications of the resulting policy "In addition, by way of gilding the lily, we may add that the consequence of the decision below is the utterly unfair one of making members of the association responsible for insuring property which they do not and cannot use, and from which they derive no benefit – indeed, in which they apparently have no insurable interest which would even permit their maintenance of valid insurance."

The Senior Judge wraps up what he considers a Comedy of Errors by pointing out that "the ruling is contrary to previous rulings of the Division itself." As such, he cites the Four Sea Suns Condominium Ass'n, Inc. v. Pariseau, Salamone v. Golden Horn Condominium Ass'n, Inc., The Plaza East Trilogy: "Not a Nursery Rhyme, But Scary Warfare," all of which assert that items which were purchased, installed, may be removed, and are usable only by individual unit owners clearly belong to and are the responsibility of those unit owners. He states, "Those cases, and not the one before us, were correctly decided."
Joined by Judges Frank A. Shepherd and Richard J. Suarez on the Appeals panel, Schwartz finally waxes poetic, exclaiming "In sum, it is bad enough to compare apples and oranges; it is much worse to find that apples are oranges. The ruling below is reversed." Another one bites the dust.
---
Rep. Bogdanoff's Spring Newsletter







Representative Ellyn Bogdanoff, District 91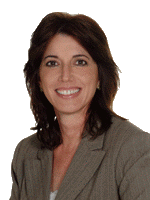 REPRESENTATIVE
ELLYN BOGDANOFF
June 17, 2008 -

Last December, an article posted on the GMCA web site and reprinted in the January Galt Mile News about an obscure project with the typically tropical designation of "Calypso" was met with a combination of concern and disbelief. As Galt Mile residents learned that a $79 billion French Energy conglomerate called SUEZ, through its United States subsidiary Suez Energy North America (SENA), intended to build a Deepwater Port across from the Galt Mile Beach for the offloading of liquefied natural gas (LNG), they sent hundreds of emails to the Galt Mile Community Association requesting more information. Along with a Florida energy perspective by the Florida Public Service Commission and an overview of the project rationale by Calypso LNG LLC, information was presented summarizing the concerns exhibited by several other communities that faced the construction of similar installations. Projects with exotic and maritime names like Cabrillo, Pelican, Neptune, Broadwater and Dolphin drew staunch local opposition in locations from New England to California. When the residents of these sites learned about the dangers undisclosed by the project operators, they suffered the same shock and disbelief experienced here.

Shortly after confirming that a breach in the project's delivery system would release an ignitable vapor cloud capable of a 2000 BTU conflagration, far beyond the suppression capabilities of any local Fire Department, and that the cloud could span the distance from the installation to their homes, residents wondered why their public officials would expose them to this danger. Further investigation revealed that many Security organs of the Federal Government, including the Government Accountability Office, the Department of Homeland Security, the Congressional Research Service and the Pentagon, identified LNG facilities and transport tankers as extremely high value targets for terrorist strikes. Surprise quickly turned to anger when they learned that local communities and their governments were cut out of the approval process by the Energy Policy Act of 2005, a $33 billion gift to the energy industry that placed sole authority for facility licensing approval into the hands of a federal bureaucracy staffed by current and former energy industry executives, spokespersons and stakeholders - the Federal Energy Regulatory Commission (FERC). However, Title 33, Chapter 29 (Deepwater Ports) of the United States Code § 1508 (b)(1) states "The Secretary shall not issue a license without the approval of the Governor of each adjacent coastal State. If the Governor fails to transmit his approval or disapproval to the Secretary not later than 45 days after the last public hearing on applications for a particular application area, such approval shall be conclusively presumed." An "adjacent coastal State" is defined in Title 33, U.S. Code § 1508 (a)(1) as "any coastal State which (A) would be directly connected by pipeline to a deepwater port as proposed in an application, or (B) would be located within 15 miles of any such proposed deepwater port." That means Governor Charlie Crist is the only human being in the State of Florida empowered to stop Calypso.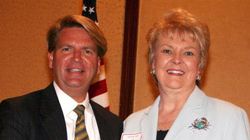 COMMISSIONERS KEECHL & TEEL

Although every public official, civic organization and local government has expressed opposition to the project or is in process of doing so, they have no direct input into the approval process. Letters from City Commissioner Christine Teel, Broward Commissioner Ken Keechl, and Senator Jeffrey Atwater as well as Resolutions by The City of Fort Lauderdale and the Town of Lauderdale-by-the-Sea expressing unconditional opposition to the placement of Calypso adjacent to the heavily populated Galt Mile beach were sent to the Governor. Petitions distributed to the twenty six member associations of the Galt Mile Community Association are being filled out, retrieved and replaced with new ones on a regular rotation. Thousands of individual letters, emails, phone calls and faxes have been sent to the Governor since April, asking that he reject Calypso's license. While this is a testament to the residents' universal apolitical position on this issue, it is only useful to the extent that the Governor is willing to support that position.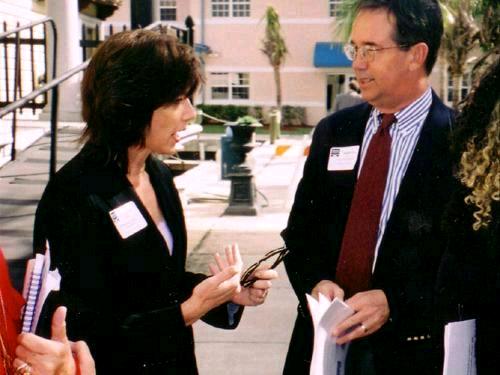 REP. ELLYN BOGDANOFF AND SEN. JEFFREY ATWATER

The Galt Mile neighborhood is fortunate in that regard. Our State Senator, Jeffrey Atwater, is the President-elect of the Florida Senate. Our State Representative, Ellyn Bogdanoff, is the "Majority Whip" in the Florida Statehouse. The Governor is therefore predisposed to heed our concerns as voiced by these legislative leaders. Supporting their constituents, they both expressed opposition to the project at the "bait and switch" Calypso meeting in Dania Beach. They've also met with concerned Galt Mile residents at several venues to organize a coherent strategy to engage the Governor.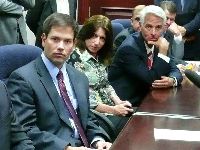 CRIST, RUBIO & ELLYN MAKE POLICY

In her Spring Newsletter to constituents, Representative Ellyn Bogdanoff briefly describes the project and the regulatory licensing process. She also confirms a statement she made at the Dania meeting; she has engaged the Governor - as promised. Following her discussion with the Governor, GMCA officials were contacted by his office staff, requesting information enumerating and supporting local concerns. The Majority Whip also advises constituents to contact the Governor directly, supporting her contention that neighborhood opposition is apolitical and overwhelming.

While a healthy percentage of the declared opposition is rooted in the direct threat it poses to life and property, the regulatory framework that incorporates local resources (funded by local taxpayers) into the project's security plan and the operator's regulatory immunity to catastrophic damages restitution (the victims pay the tab), Representative Bogdanoff also focuses on an underlying reason for skyrocketing energy costs - continued energy dependence on foreign fossil fuels.

Whether motivated by the preference to save money and/or the environment, Representative Bogdanoff intimates that supporting additional infrastructure designed to increase energy dependence guarantees unsustainable energy costs. She recognizes that the health of our economy and environment will in large part depend on whether we increase "the production and use of alternative energy" or continue to send "billions of dollars in oil profits overseas." Interpreting this crossroads as an opportunity that can be realized over the next decade, she redefines the issue as deciding between expensive dirty fuels that help finance threats to national security or clean abundant cheap energy - a classic no-brainer! Read On! - [editor]


"Dear Neighbor:
With gas prices going up every day and the cost of electricity rising too, Florida needs to make some important decisions about our energy future. This year in Tallahassee, I worked hard to make Florida a leader in creating an innovative energy policy that protects the environment and helps us control our energy future.

Over the past month or two, I have seen an increasing concern about a Deepwater Port being proposed offshore from the Galt and I share those concerns. As this issue developed I began to do some research and I would like to share with you what I know:

According to the Florida Public Service Commission, all of our natural gas in Broward County is piped from the gulf coast through the Florida Gas Transmission Pipeline. This pipeline runs along roughly the same path as the Florida Turnpike.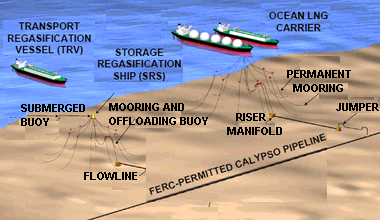 CLICK ABOVE TO ENLARGE VIEW OF CALYPSO DEEPWATER PORT (DWP)

The proposal (Calypso) calls for two buoys to be submerged and anchored approximately 8 to 10 miles due east of Oakland Park Blvd. The buoys are connected to an undersea pipeline that will be dug under three coral reefs, makes landfall in the port and connects to the Florida Gas Transmission system. Two ships, designed to receive and re-gasify liquefied natural gas (LNG) cargo from foreign sources and inject it into the pipeline, will be permanently-moored (other than during a hurricane) to the underwater buoys.

The Coast Guard is the lead permitting agency and the U.S. Maritime Administration is the lead administrative agency that will issue the final Deepwater Port License. In order for the Maritime Administration to approve a deepwater port license application, approval must be obtained from the governor. The governor can veto the project, however if the governor does not respond within 45 days after the final public hearing on the license application, approval is deemed given under federal law.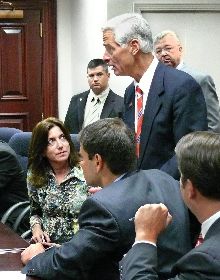 REP. ELLYN BOGDANOFF & HOUSE
LEADERS CONFER WITH GOV. CRIST

I have talked to the Governor personally about this project and he understands the community's concerns and has committed to engage his staff and learn more about the issue and your concerns. I urge you to send your thoughts to his office.

Whether you think that we need to stop importing so much foreign oil for national security reasons or you want to do something about climate change, I think we can all agree that it's time to change the way we deal with energy and fuel.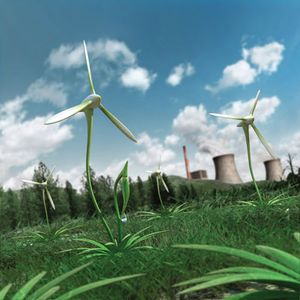 In the next ten years, I believe the energy business is going to be reinvented. We have an emerging industry right here in Florida, which converts citrus waste and sugar into clean energy. This growing industry will help us stop sending billions of dollars in oil profits overseas to countries that are hostile to our nation. I think we all can agree that increasing the production and use of alternative energy will benefit our state now and will bring great rewards for Floridians in the future.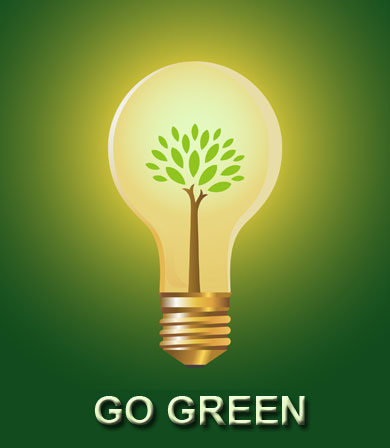 We are working hard to encourage clean energy innovation in Florida. The legislation I supported this session makes a significant step of moving our state to the national forefront in energy conservation and environmental protection. Thousands of jobs are going to be developed in clean energy technology in the near future and I want Florida to be at the center of that new industry.
Over the next few months I will be out and about in the community where I will keep you posted on this issue and many others that our community will address in the coming months. Please do not hesitate to call my office at (954) 762-3757. Our office hours are 8 am to 5 pm, Monday through Friday, and I am always available by email. If you would like me to add you to my email list and receive weekly updates from the Capitol, please let me know by emailing me at [email protected] or by calling our office.
Thank you again for allowing me to serve as your representative in Tallahassee.
Until next time,"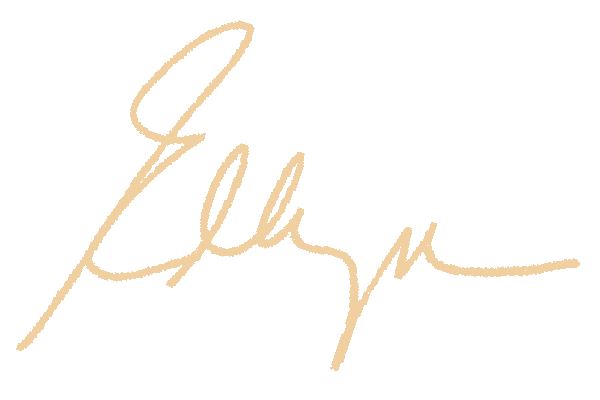 Ellyn Bogdanoff
Majority Whip
Florida House of Representatives – District 91

FYI

- To "send your thoughts to the Governor's office" as recommended by Representative Bogdanoff, you can Click Here to send him an email, call him at (850) 488-7146 or send a Fax to (850) 487-0801. His address is The Capitol, 400 South Monroe Street, Tallahassee, Florida 32399. Please take 30 seconds to help stop this nightmare!



---
Post-Session Update







Senator Jeffrey Atwater Reviews 2008 Legislative Session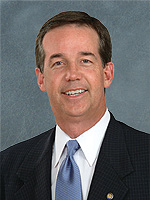 SENATOR JEFFREY ATWATER
May 21, 2008 -

Jeffrey Atwater's Senate career has been exemplary. As a rule, when legislators successfully network their way through the political minefield to leadership positions, their constituents suffer neglect. Meetings with homeowners, business owners, neighborhood groups and other constituents become limited to invitational fundraisers or media events. As those political commitments required for continued advancement grow, the folks back home must settle for sound bytes. District 25 residents don't have this problem. While annually grinding out record amounts of productive legislation and performing a demanding host of leadership functions, Atwater manages to remain a phone call away from anyone in his district.

Exhibiting the enthusiasm of a rookie Senator, instead of simply inviting input, he aggressively demands constituents' thoughts and opinions. His aides aren't constrained to answering letters and returning emails and phone calls, they patrol the District, aggressively seeking local issues that would benefit from his participation. During the legislative session, the Senator worked with the Galt Mile Community Association on Beach Renourishment, windstorm insurance and property taxes. Legislative Aide Melissa Francisco acted as a conduit to Atwater while in Tallahassee, attending Advisory Board meetings and Presidents Council events. Enigmatically, Atwater simultaneously devotes this level of attention to every neighborhood in District 25.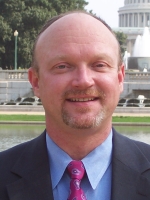 INSURANCE COMMISSIONER
KEVIN McCARTY

His post-session update reviews some of this year's major legislative accomplishments. A highly publicized series of Senate hearings revealed that insurance carriers were illegally engineering artificial substantiation for undeserved rate hikes. Turmoil in the State insurance market fostered a policy of pandering to carriers, breeding an arrogant refusal to comply with regulations their own representatives helped negotiate. Atwater teamed with State Insurance Commissioner Kevin McCarty to stiffen penalties for rate rape. Using the Senate Select Committee on Property Insurance Accountability to locate policy loopholes exploited by carriers, Atwater filed Senate Bill 2860 to discourage future abuse. Senator Atwater's Homeowner's Bill of Rights permanently bans the industry practice of charging higher rates before the state approves them. It does away with an arbitration panel currently used by insurers to plead for higher rates and prohibits the use of unauthorized risk models to rationalize rate increases. Violation fines are increased and the Citizens Insurance rate freeze is extended for 1.3 million policyholders. After being signed by the Officers on May 20th, Atwater's bill (Senate Bill 2860) was presented to the Governor. After vetoing specific Line items, Governor Crist signed it into law (Chapter 2008-66) on May 28, 2008. Click Here for text of new law.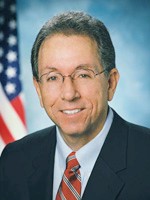 REP BILL SNYDER MIRRORS
ATWATER'S GANG BILL

A staunch proponent of "life means life" sentencing guidelines, "10-20-life" for criminals using firearms and "three strikes" for violent recidivists, Atwater drafted new anti-gang legislation. Senator Jeff Atwater's Senate Bill 76 and Representative William Snyder's complimentary House Bill 43 enact recommendations made by the 18th Statewide Grand Jury, giving prosecutors RICO-style flexibility and a Kingpin Statute, making it a first-degree felony punishable by life imprisonment for directing criminal gang-related activity. It encourages maintenance of a statewide gang database for coordinating enforcement strategy, allows civil injunctions to be issued against gangs and gang members, mandates a registration requirement for gang members and creates a Coordinating Council on Criminal Gang Reduction Strategies, chaired by the Attorney General, which will marshall state and local agency resources under a statewide strategy to reduce gangs. Applauded by Florida Attorney General Bill McCollum, it flew through the legislature without a single dissenting vote.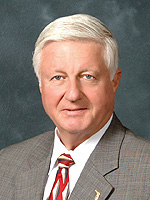 SEN DENNIS JONES FILES
BEACH FIX WITH ATWATER

Committed to Everglades Restoration and Beach Renourishment, Atwater helped pave the way for Florida's opportunistic acquisition of land threatened by pollution or inappropriate development, guaranteeing its preservation in a natural state. This year, he co-sponsored Senate Bill 1672 with Senators Dennis Jones and Don Gaetz, addressing Beach Management and issues surrounding Beach Renourishment like sand quality and availability. Its Statehouse sister bill, House Bill 1427, passed both houses without a single Nay vote after being substituted for its Senate counterpart.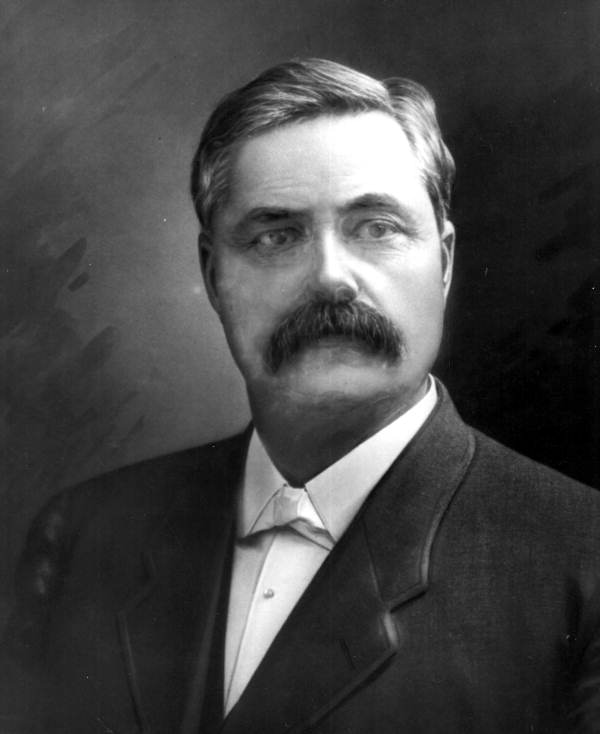 GREAT-GRANDFATHER
GOV NAPOLEON BROWARD

Equipped with sterling academic and experiential fiscal credentials, Atwater diagnosed Florida's crippled economy as a victim of runaway taxes and a dysfunctional insurance market before the condition deteriorated into a transparent recession. His fiscal expertise tagged Atwater with negotiating responsibilities for virtually every budget controversy faced by the Governor and the legislative leadership. His fingerprints cover almost every major fiscal bill considered during the past few years, including the insurance rescue package, rescinding the intangibles retirement tax and declaring statewide Sales Tax Holidays for huricane preparedness equipment and school supplies. Already named as the next Senate President, if Senator Atwater continues on his present course, he has an excellent chance of following Great Grandfather Napoleon Bonaparte Broward into the Governor's mansion. Read on: - [Editor]


Dear Neighbors,
We recently wrapped-up a challenging 2008 Legislative Session in Tallahassee. We worked very diligently in creating meaningful reform on homeowner's insurance. We also addressed a number of issues of importance to the people of Florida, including public safety and the protection of our environment particularly our precious Everglades and beautiful beaches. I am pleased to report we balanced the budget without raising taxes.
A few of our successes are as follows...
Homeowner's Insurance Reform


My central focus for the 2008 legislative session was fundamental reform of the insurance industry. I am pleased to say we were successful in passing the Homeowner's Bill of Rights. The Homeowner's Bill of Rights, once signed by the Governor, will bring strong new consumer protections, accountability, fairer practices and respect for Florida consumers from insurance companies.
Public Safety


In order to make Florida a safer place to live, work and visit, we must get tougher on crime particularly with the rising number of violent gangs calling Florida home. This session we passed tough anti-gang legislation, which gives law enforcement new tools to prosecute gang leaders. Gangs are an increasing -- and increasingly violent -- threat to our communities. This new bill gives law enforcement and prosecutors the ability to put gang leaders where they belong: behind bars.
Environmental Preservation


We upheld our long-term commitment to environmental protection with the passage of a ten-year extension of the Florida Forever Act. We also secured the continuation of funds for Everglades Restoration. I worked diligently to secure funding for projects that will improve water quality in Broward and Palm Beach counties. As always local beach nourishment is a top priority for our local communities. I am pleased to announce that we secured the much needed funds to further these efforts.
Fiscal Responsibility


Florida families face the reality of challenging economic times and the need to tighten their belts. We made sure that Tallahassee lived by the same rules and cut spending in a targeted, strategic way. In fact, we legislators cut our own salaries. Yet I am proud to say that we were able to preserve crucial programs that benefit our local community.
Please visit my website www.senatorjeff.com for more information. While you're there, feel free to email me your thoughts by clicking Email Jeff on my website. As always, I stand ready to answer any questions or concerns you may have.
All the best,



Senator Jeffrey Atwater
District 25

To contact Senator Atwater, call his office in Broward County at (954) 847-3518 or in Palm Beach at (561) 625-5101. You can also contact him using his Senate email address at [email protected] or the [email protected] email address posted on his web site. Click Here to access all of Senator Jeff Atwater's contact info on the GMCA Report Card page. Our Senator has two informative web pages. Click Here to his Florida Senate web page or peruse his strategy for overcoming Florida's problems on his web site at www.senatorjeff.com.
---
Omnibus Condo Bill





HB 995 Signed by Governor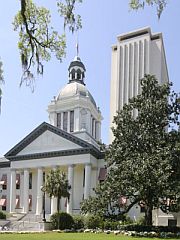 TALLAHASSEE GENERATES
OMNIBUS CONDOMINIUM BILL

May 8, 2008 - As the session entered its final weeks, the numerous community association bills were consolidated into three separate offerings: a condominium bill, a homeowners association bill and a regulation bill (filed on behalf of the Department of Business and Professional Regulations). The three bills selected for this purpose were reconfigured to house condominium issues in HB 995 and SB 2084. HB 679 and SB 2504 were chosen to hold provisions governing Homeowners Associations. The bills containing regulatory refinements impacting the Department of Business and Professional Regulation were SB 2086 (SB 2498) and HB 601 as well as HB 1249. The provisions in bills that addressed several association categories were redistributed accordingly. For instance, provisions in HB 1349 and SB 2470 that affected condominiums were folded into HB 995 and SB 2084 while those related to Homeowner Associations were merged with HB 679 and SB 2504. Since Galt Mile Community Association members are primarily affected by the regulations in the condo bill, Association officials joined with condo owners and their respective condominium, civic and neighborhood associations from all over Florida to analyze hundreds of changes to the legislation as it progressed through the Statehouse and the Senate.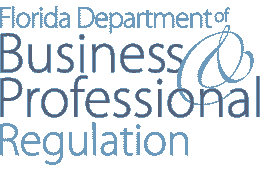 HB 995 and SB 2084 were double-edged swords, combining useful elements with provisions that were pointless, expensive, contradictory and destructive. The bill sponsors and their supporters presented Florida condo owners with two unacceptable options. To salvage the bills' useful provisions by supporting its passage as drafted, condo owners would have to undergo an adulteration of their right to govern themselves. To alternatively retain the right of self-governance, they would have to oppose the bill, throwing out the baby with the bathwater. Instead, a comprehensive effort was initiated to strip the most egregious provisions from the bill, reshaping it into legislation worthy of broad support. On March 12th and April 9th, the reviewing committees responded to corrective testimony by adopting strike-all amendments to the bill, wholly abandoning the text and replacing it with a Committee substitute. Since the bill was constantly changing through March and April, with virtually every section partially or fully substituted several times, many of the legislation's details weren't revealed until the end of the session. Condo owners inundated their legislators with specific criteria they expected to be met before agreeing to support the bill. Lawmakers were drafted to help convince the bill sponsors to embrace scores of corrective measures in exchange for support sufficient to enact the legislation. From April 14th through April 18th, Representative Robaina accepted several dozen amendments that addressed the bill's serious deficiencies.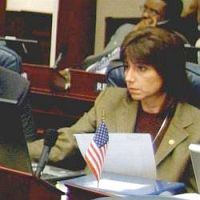 REP ELLYN BOGDANOFF WORKS
TO CORRECT PROBLEMS WITH BILL

During that last week before the final vote in the Statehouse, officials of the Galt Mile Community Association remained in constant contact with lawmakers, assorted State officials and association activists from all parts of Florida to help negotiate the scores of eleventh hour improvements needed to make the bills acceptable. A team headed by Representative Ellyn Bogdanoff worked incessantly with association experts such as Peter Dunbar and a statewide aggregation of civic leaders and association officials to excise the most regressive elements from the omnibus condominium bill.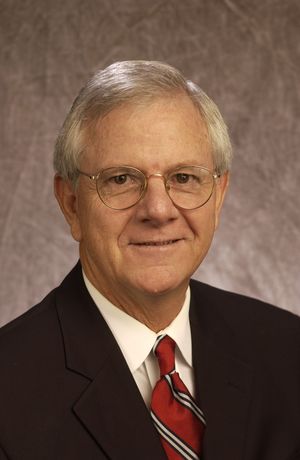 PETER DUNBAR
ADVISES SPONSORS

Major impediments had to be revised, such as the bill's removal of the right of unit owners to structure the terms served on their own governing boards. The provision that stated, "The terms of all members of the board shall expire at the annual meeting" elicited thousands of angry letters, phone calls, emails and faxes from ordinarily passive unit owners to Statehouse Representatives, Senators and the Governor – bringing focus to this issue. The original version of the bill would have eliminated staggered terms of more than one year for every association in the State, despite the dictates of their by-laws. The bill was finally amended to permit a majority of the voting interests to affirm staggered terms of no more than 2 years if permitted by an association's bylaws. For associations whose bylaws required staggering two-year terms for board members, a one-time favorable vote by the members will confirm its validity. However, in mostly larger associations with commensurately larger representative boards of 9 or 11 members, any majority decision by unit owners or provision in the bylaws adopting staggered three-year terms will be arbitrarily overturned by the legislation, limiting their future options to one or two year terms. If the two-year terms are selected, underlying provisions must be installed into the association's bylaws by a favorable vote of all the members accompanied simultaneously by a redundant confirmation vote of all the members.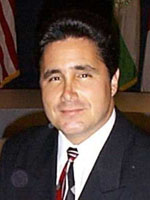 REP. JULIO ROBAINA

The section requiring buildings greater than 3 stories to sponsor a report by an architect or engineer every 5 years attesting to its required maintenance, useful life, and replacement costs was also amended with an "opt-out" provision. Enigmatically, other than mandating an expensive report every 5 years to redundantly investigate the same three data points, the bill is silent as to the reason for this mysterious expenditure. There is no subsequent requirement to address threats to safety or reconsider the reserve assessments expected to ultimately fund an item's replacement cost. Associations that simply pay tens of thousands of dollars for the investigation and file the report away will have fully complied with this poorly drafted exercise in misdirecting resources. The corrective amendment will allow Associations to "opt-out" by a vote of a majority of the owners present in person or by proxy. Such meeting and approval must take place prior to the end of the 5 year period and is only effective for that 5 year period. To further waive this requirement, the approval procedure must be repeated for each 5-year cycle. While Galt Mile Associations 40 years or older must still conduct the safety inspections that were reasonably ordained by the City, they will not have to undergo expensive redundant inspections every 5 years for no ostensible reason.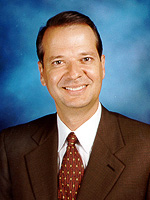 SENATOR ALEX VILLALOBOS

Provisions in HB 1349 and SB 2470 that addressed reconstruction after casualty and imbued boards with emergency powers to fast-track post-storm repairs to condominiums were grafted into the bill, equipping condo boards with heretofore unavailable tools to mitigate incremental damage arising from catastrophic structural deficits. It also helps clarify a long-standing grey area in the material alteration provisions of the condominium statute, defining the funding responsibility for repairing improvements added by unit owners to their homes.

Following the whirlwind week of intensive corrective surgery to the Statehouse condominium bill HB 995, legislators and concerned condo owners turned their attention to its sister bill in the Senate, Senate Bill 2084. The new provisions in the overhauled House Bill were officially received by the Senate on April 22nd at about 4:20 PM and immediately scheduled for consideration by Senate Committees on Regulated Industries, Community Affairs and the Judiciary Committee. By mid-afternoon of the following day, the unamended Senate bill was withdrawn from Committee review and replaced with a mirror image of the reworked House bill. The balance of April 23rd was devoted to insuring that Senator Villalobos' companion bill accurately reflected the changes made to HB 995. After being carefully reviewed for consistency, Senate Bill 2084 was "laid on the table". Replaced by the now identical Statehouse counterpart HB 995, it was passed unanimously (40 yeas vs. 0 nays) by the late morning of April 24th.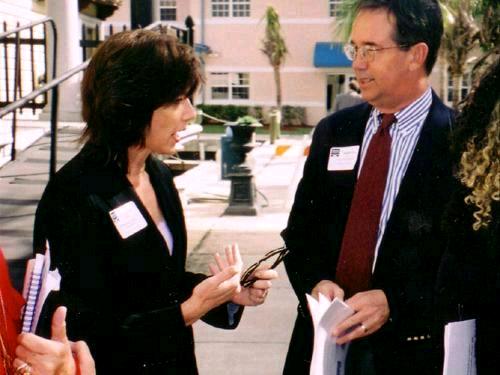 REP. ELLYN BOGDANOFF AND SEN. JEFFREY ATWATER

Having been notified by Galt Mile officials about expected changes to the Senate bill, Senator Jeffrey Atwater was prepared to oppose the bill if its supporters attempted to pass the unamended version. Once informed that SB 2084 was improved as promised, Atwater participated in the passage of SB 2084. On Friday, April 25th, the legislation was enrolled in preparation for submission to the Governor.

By finally opening their bills to corrective input, Representative Robaina and Senator Villalobos elicited unanimous passage in the Statehouse (110 yeas vs. 0 nays) and the Senate (40 yeas vs. 0 nays). While the 87 pages of bill text is understandably afflicted with some drawbacks, the omnibus condo bill equips associations with critically needed emergency procedures for responding to catastrophic hurricane damage, gives unit owners increased access to meeting agendas, adds protection against identity theft, clarifies responsibility for casualty repair costs, defines record-keeping guidelines and expands on minimum financial reporting requirements. A comprehensive review of the bill's full impact is enumerated in the following bulleted summary.
As altered in Chapter 468 of the Florida Statutes, the bill will require community association management firms to be licensed if the firm manages more than 10 units or a budget of $100,000 or more. Empowers Regulatory Council of Community Association Managers (RCCAM) to recruit input and advise Division about improving rules and educational output.

License applicants practicing CAM functions prior to being licensed will be denied. It is a violation for a licensee to engage in a contract with an entity in which the licensee holds an undisclosed financial interest. Defines grounds for licensee disciplinary action and provides for normalization of status once compliance is confirmed.

718.111(1)(b): Provides that a director who abstains from voting shall be presumed to have taken no position with regard to the action taken.

Ordinarily, an abstention inures to an issue's endorsement. Since abstentions will hence exert zero impact, decisions can no longer be made by passive affirmation.

718.111(1)(d): This section includes a standard of care for directors similar to the standard of care imposed on directors of a not-for-profit corporation pursuant to Section 617.0830, Florida Statutes, (governing not-for-profit corporations). It requires that directors act in good faith and in a manner that he or she reasonably believes is in the best interest of the association. It also provides that directors will be liable for money damages if the director commits a crime, if the director derived an improper personal benefit, either directly or indirectly, or if the act constitutes recklessness, bad faith, with a malicious purpose or in a manner exhibiting wanton and willful disregard of human rights, safety or property.

This liability provision is similar to the provision in the not-for-profit statute, 617.0834.

718.111(12)(a)11.: and 718.112(12)(c): States that anyone who knowingly and intentionally defaces or destroys accounting records required to be maintained by the statute, or knowingly or intentionally fails to create or maintain accounting records required by statute, is personally subject to a civil penalty.

The words "knowingly or intentionally" were added to the original bill to clarify a motive for triggering a civil penalty. Otherwise, the questionable language in the original bill could have penalized everyone for documents lost or misplaced by anyone.

718.111(12)(b): Requires that all official records must be maintained for at least 7 years and within 45 miles of the condominium or within the county where the condominium is located. It gives the association an option to maintain and provide the records to the owners in an electronic format.
718.111(2)(c): Provides that social security numbers, drivers' license numbers, credit card numbers and other personal identifying information are not accessible to unit owners. This is one of the most important protections built into the bill, creating a basis for establishing a class of information unavailable for harvesting by "identity thieves".
718.111(13): Requires the Division (Division of Florida Land Sales, Condominiums and Mobile Homes) to adopt additional rules regarding information to be included in financial report such as a summary of the reserves including information as to whether such reserves are being funded at a level sufficient to prevent the need for a special assessment and, if not, the amount of the assessments necessary to bring the reserves up to the level necessary to avoid a special assessment.
718.111(13): Permits the vote to waive the financial report to be taken before the start of the fiscal year.
718.111(13): Cannot waive financial reports for more than 3 consecutive years.

REP ANDY GARDINER
HOA BILL HB 679 SPONSOR

Consistent with ethical business practices, most medium and large associations annually create a financial report for the benefit of the membership. In the original bill, unit owners in small associations had to budget funds for annual financial reports, even if every unit owner voted against its necessity. This was amended with a provision taken from HB 679 which prohibits an association from waiving the required financial statements for three consecutive years. In other words, small associations could waive for three consecutive years but must create a report on the fourth year.
718.112(2)(b)2.: Units owned by Association cannot be counted for any purpose. This provision is intended to prevent a board from functionally disenfranchising unit owners in an association that owns most of the units.
718.112(2)(c): Provides that if 20 percent of the voting interests petition the board to address and item of business, it must be considered by the board and its next regular meeting or at a special meeting, but not more than 60 days after receipt of the petition. This provides unit owners with a vehicle for directly inserting an item into the meeting agenda.
718.112(2)(c): States that notice of any meetings at which regular or special assessments will be considered shall specifically state the nature, estimated cost, and description of the reasons for assessment.

The current law requires that the notice of meetings at which "regular" assessments will be considered contain a statement that assessments will be considered and the nature of the assessment. The proposed change requires this information also for "special" assessments and would also require that the notice include the estimated cost and description of the reasons for the assessment. Elsewhere in the bill, a contradictory provision declares that certain special assessments DO NOT REQUIRE this data, imbuing boards with emergency powers to effect mitigating repairs financed by special assessment. Again, this provision demonstrates the advantage of allowing unit owners to decide notice procedures based on the nature and immediacy of the assessment's necessity.

718.112(2)(d)1.: Require that the annual meeting be held at the location provided in the bylaws, and if the bylaws are silent, must be held within 45 miles of condominium.
718.112(2)(d)1.: All board members must stand for election at annual meeting. However, if the bylaws permit staggered terms of no more than 2 years and if a majority of the total voting interests approve, the directors can serve for 2 year staggered terms. Also states that if no one is interested in or demonstrates an intention to run, such person whose term has expired is automatically reappointed and does not have to stand for election. (This compromise language was inserted following widespread objections by condo owners to the original requirement of one-year terms for every condo board member in the State.)
718.112(2)(d)1.: Co-owners in condos with more than 10 units cannot serve on the board at the same time.

As with most anecdotally-driven legislation, this provision creates new inequities while resolving nothing. It presupposes that all unit co-owners elected to a board will conspire to vote for issues that somehow benefit their shared unit. If the association's unit owners want to elect co-owners to their board that are members in good standing, how are they benefited by some Tallahassee bureaucrat overruling the majority wishes of the association electorate? By creating another "one-size-fits-all" regulation, Robaina arbitrarily disenfranchises thousands of condo co-owners throughout the State by inhibiting their right to serve on the association board – as contractually guaranteed by their association documents. If the association's unit owners envision some threat from allowing board participation to unit co-owners, pet owners, members of the same family or people whose favorite color is blue, they can reflect that in their own documents without imposing their prejudices on other associations. Statewide regulations that expropriate these decisions from the homeowners living in an association senselessly infringe on the right of condominium owners to govern themselves.

718.112(2)(d)1.: Provides that a person who has been suspended or removed by Division, or is delinquent in the payment of assessment as provided in s. 718.112(2)(n) is not eligible for board membership. It also provides that a person who has been convicted of any felony is not eligible to serve on the board until 5 years after his or her civil rights have been restored.

Most associations already require that board candidates be members in good standing, disallowing participation by unit owners that fail to fulfill their obligation to pay their share of the association's expenses. Determining eligibility criteria for members convicted of a crime can be more effectively performed by the association's unit owners than by legislators assigning arbitrary requirements for 22,000 different associations.

718.112(2)(d)3.: Requires candidates to certify, on a form provided by the Division, that they have read and understand "to the best of their ability" the condominium documents, statute, and applicable rules. The form must be submitted along with the notice of intent to run for the board.
718.112(2)(d)8.: Provides that in order to "opt-out" of voting and election procedures in the statute, the condominium must consist of only 10 units or less.
718.112(2)(f)1.: The current law states that the budget shall show "common expenses." The proposed change states that the budget shall show "estimated revenues and expenses."
718.112(2)(f)4.: Requires that proxy questions to waive or reduce reserves or to use reserves for other than the purposes for which they were intended must contain the following statement in capitalized, bold letters, in a font larger than used on the face of the proxy: WAIVING OF RESERVES, IN WHOLE OR IN PART, OR ALLOWING ALTERNATIVE USES OF EXISTING RESERVES MAY RESULT IN UNIT OWNER LIABILITY FOR PAYMENT OF UNANTICIPATED SPECIAL ASSESSMENTS REGARDING THOSE ITEMS.
718.112(2)(n): Provides that directors who are 90 days delinquent in the payment of regular assessments shall be deemed to have abandoned the office, creating a vacancy in the office to be filled according to law.
718.112(2)(o): Provides that a board member who is charged with felony theft or embezzlement involving the association's funds shall be removed from office, creating a vacancy in the office to be filled according to law. If the charges are resolved without a finding of guilt, the director shall be reinstated for the remainder of the term, if any.
718.1124, 718.117(7)(a), and 718.127: Revises procedures for the appointment of a receiver. If the association is unable to enlist unit owner participation adequate to seat enough board members to form a quorum, any member can engage in a process that ultimately transfers authority from the board to a receiver appointed by Tallahassee - at the unit owners' expense.
718.113(2)(a): Includes the language: "This provision is intended to clarify existing law and applies to associations existing on the effective date of the act."

This is a "clean-up" amendment to include language that was inadvertently left out when amendments to this section were previously adopted.

718.113(5) and 718.115(1)(e): Provides that Board can install hurricane protection that complies with or exceeds applicable building codes (i.e. code compliant hurricane shutters, impact glass, etc). A vote of the owners is not required if the hurricane protection to be installed is the maintenance, repair, and replacement responsibility of the association. The cost to install the hurricane protection is a common expense if the hurricane protection to be installed is the maintenance, repair, or replacement responsibility of the association. In such case, owners who have previously installed code compliant hurricane protection will receive a credit on the assessment.

This section was altered to provide for associations wherein the mitigation is considered the responsibility of the unit owner. Originally, the regulation required the association to pay for all repairs and replacement, unfairly forcing a double assessment for some members.

718.113(6): Requires an inspection report by architect or engineer every 5 years for buildings more than 3 stories attesting to required maintenance, useful life, and replacement costs. Also provides for an "opt-out" vote by a majority of the owners present in person or by proxy. Such meeting and approval must take place prior to the end of the 5 year period and is only effective for that 5 year period.

Since the only requirement for the inspector was to attest to required maintenance, useful life, and replacement costs, this expensive exercise did nothing to increase safety. Once the report was filed, the association would be considered in compliance. Enigmatically, the regulation failed to require attendant repairs or rehabilitation. The "opt-out" provision was inserted to address the broad statewide objection to paying tens of thousands of dollars every five years for an update of information ordinarily available for free when a structural element is replaced!

718.113(7): Provides that an association cannot refuse an owner a reasonable accommodation for the attachment on the mantle or frame of the unit door a religious object not to exceed 3 inches wide, 6 inches high, and 1.5 inches deep.
718.121(4): Requires 30-day notice before filing a lien and requires service by certified mail and regular first-class mail. However, if the address of the owner is outside the United States, the notice must be sent by first-class mail to the unit address and to the last known address by regular mail with international postage. Alternatively, the notice can be served as authorized by Chapter 48 and the rules of civil procedures.
718.1224: Prohibition against "SLAPP" suits (an acronym for "strategic lawsuits against public participation.") This provision is nearly identical to the "SLAPP" suit provision in the Homeowners' Association Act (720.304). It precludes utilization of certain legal tactics to silence legitimate whistleblowers.
718.1255: Removes language from "arbitration" section of statute stating that courts are becoming overcrowded with condominium and other disputes. Why? - because it's not true!
718.1265: Provides for emergency powers for Boards.
718.301(1): Will require turnover to occur if the developer files for bankruptcy or if a receiver for the developer has been appointed and has not been discharged within 30 days after such appointment.
718.301(4)(p): Will require the developer to prepare and turn over to the association a report, under seal of an architect or engineer, attesting to the maintenance, useful life, and replacement costs of a number of items including roof, elevator, heating and cooling systems, seawalls, etc.
718.3025(1)(f): States that no written contract providing for maintenance or management services shall be enforceable unless the contract discloses any financial or ownership interest a board member or any party providing maintenance or management services to the association holds with the contracting party.
718.3026: Changes the ability of associations to "opt-out" of this section. Would permit only associations with 10 units or less to opt-out.
718.3026(2)(a)2.: Currently, this section states that contracts executed before January 1, 1992, and any renewal thereof, is not subject to competitive bidding requirements. The bill removes this language. Therefore, even if contract was entered into before January 1, 1992, the renewal must be subject to competitive bidding.
718.3026(3): This is a new provision addressing contracts between the association and one or more of its directors of any corporation, firm, or entity in which one or more of its directors are financially interested. Will require certain disclosures to be made and the contract must be approved by two-thirds of the directors present at the meeting. It also permits the contract to be cancelled at the next regular or special meeting of the members. Upon motion of any member, the contract shall be brought up for vote and may be cancelled by a majority vote of the members present. Should the members cancel the contract, the association shall only be liable for the reasonable value of goods and services provided up to the time of cancellation.
718.303(3): States that members of a fining committee cannot be board members or persons residing in a board member's household.
718.501(1): Changes jurisdiction of Division. If turnover has occurred, Division only has jurisdiction over financial issues, elections and access to records.

Note that there has been another bill filed (HB 7101) which will reduce the fees paid by unit owners to the Division from $4 per unit to $2 per unit. Presumably, the reduction in fees is related to the change in jurisdiction. The Division is primarily responsible for the uneventful transition of an association from a developer to the unit owners.

718.501(1)(a)2.: Permits the Division to issue orders against additional persons including developer-designated members of the board or officers, developer-designated agents or assignees, community association managers, and community association management firms.

REP MATT HUDSON
REGULATIONS BILL HB 601

718.501(1)(a)3.: Permits the Division to bring an action in circuit court against a developer who fails to pay any restitution determined by Division to be owed to association. Also permits Division to temporarily revoke its acceptance of developer's filing to which the restitution relates until payment of the restitution.
718.501(1)(a)4.: Permits the Division to order the removal of an individual as an officer or from the board and may prohibit such person from serving as an officer or board member for a period of time.
718.501(1)(a)5.: States that if a unit owner presents the Division with proof that the unit owner has twice requested to review association documents and the association has failed or refused to provide access, the Division shall issue a subpoena requiring document production where the records are kept if the unit owner follows the defined procedure.
718.501(1)(j): Requires the Division to provide educational programs (in addition to training programs), which may include web-based, electronic media and live training and seminars. Also provides that the Division shall have the authority to review and approve education and training programs offered by providers and to maintain a current list of such approved programs and providers.
718.501(1)(n): Requires board members, employees, developers, managers and management firms to reasonably cooperate with the Division in its investigation. Further, the Division shall refer to local law enforcement authorities any person who the Division believes has altered, destroyed, concealed, or removed any record, document or thing required to be kept or maintained by this chapter with the purpose to impair its verity or availability in the department's investigation.
718.5012(9): Gives the Ombudsman's office the power to assist with resolution of disputes between unit owners and the association or between unit owners when the dispute is not within the jurisdiction of the Division to resolve.
718.50151(1): Changes Advisory Council to "Community Association Living Study Council." It is appointed every 5 years for 6 months starting on July 1, 2008.
718.503: Requires sellers to provide prospective purchasers a "governance form" adopted by Division which explains the basic tenets of the condominium system.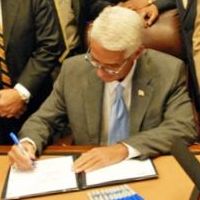 GOV CRIST SIGNS CONDO BILL

Ultimately, the surviving Association bills in both legislative bodies were further consolidated in preparation for being engrossed and presented to the Governor for consideration. On April 30th, HB 995 was signed by the officers and presented to the Governor. On May 1st, it was signed into law (Chapter 2008-28). The effective date for the new law's implementation is October 1, 2008. Click Here to read the text of the new law.

The Homeowners' Association bill, HB 679, after being passed in the House on April 23rd (115 yeas vs. 1 nay), was sent to the Senate. On May 2nd, after replacing its Senate counterpart SB 2504, it was amended and passed (38 yeas vs. 0 nays). The amended bill was sent back to the House, where HB 679 was again voted favorably (117 yeas vs. 0 nays). However, after being signed by the Officers on June 18th and presented to the Governor, he vetoed the bill on June 30, 2008.

The regulations bill, HB 601, passed the House on April 25th by 110 yeas vs. 0 nays and sent to the Senate. On May 2nd, it was substituted for its Senate counterparts SB 2086 and SB 2498, amended and passed (40 yeas vs. 0 nays). The amended bill was sent back to the House where HB 601 was again passed (117 yeas vs. 0 nays) and ordered enrolled. After being signed by the Officers on June 18th, it was presented to the Governor, who signed it into law (Chapter 2008-240) on June 30, 2008. Click Here for the text of the new law, which became effective on July 1, 2008 - one day after being signed.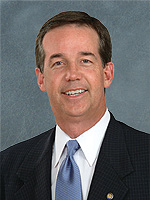 SENATOR JEFFREY ATWATER

An insurance accountability bill entitled the "homeowners' bill of rights" co-sponsored by Senator Jeff Atwater (Senate Bill 2860), survived a dogfight in the Senate by a 33 yeas vs. 5 nays vote on May 1st. After flying through the Statehouse by a 117 yeas vs. 0 nays on April 30th, the compromise bill encountered withering opposition by insurance lobbyists. The Bill evolved from hearings conducted earlier this year by the Office of Insurance Regulation and the Senate Select Committee on Property Insurance Accountability examining property insurers' pricing practices and Statehouse hearings scrutinizing the state's insurance programs. After being signed by the Officers on May 20th, it was presented to the Governor. After vetoing specific Line items, Governor Crist signed it into law (Chapter 2008-66) on May 28, 2008. Click Here for text of new law.

The compromise insurance bill beefs up penalties for insurers who violate state law and extends a freeze on Citizens Property Insurance Corp.'s rates for one year, to January 2010. It requires insurers to notify policyholders 180 days before dropping them and to pay undisputed claims within 90 days of deciding the amount of the payment. Plugging an elephantine loophole in the current regulatory process, the bill prohibits insurers from using arbitration panels to approve rate hikes after state insurance regulators reject them. This practice became so prevalent that carriers would bill the increased rates to customers before they were even considered by regulators. The bill also stops insurers from basing rate hikes on Hurricane Models actually designed for that purpose. Carriers used the skewed models despite the legal requirement that insurers use state-approved methods to predict the risk of hurricanes, cynically claiming that the law didn't preclude them from also using the models engineered to justify rate increases.

The bill would form a task force charged with helping shrink Citizens and it would require the state Office of Insurance Regulation to provide more information about its rate-making procedures. The bill takes $250 million from Citizens to fund loans to private insurers that agree to help depopulate their client list by assuming some of their policies.
Another bill designed to lower the state's insurance risk exposure, SB 2156, aspired to shrink the $28 billion Florida Hurricane Catastrophe Fund by 3 billion. Despite receiving support from Florida Chief Financial Officer Alex Sink, it died because of concerns that it would increase the cost of property insurance.
---
Rep. Bogdanoff's April Newsletter







Representative Ellyn Bogdanoff, District 91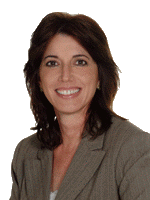 REPRESENTATIVE
ELLYN BOGDANOFF
April 29, 2008 -

As the legislative session winds down, the office housing the "Majority Whip" prepares to spend three weeks in a political blender. Our District 91 Statehouse Representative, Ellyn Bogdanoff, annually morphs into the State's busiest official. As legislative work product rises toward fruition, it's supporters visit the Majority Whip, hoping to elicit her support. In the frenetic environment that overwhelms Tallahassee during the final weeks of the session, her bill summaries become critical currency to every legislator hoping to squeek one through. Since she is the policy educator for her peers in the Florida House of Representatives, every lawmaker's laptop has Ellyn's URL squarely on top of their bookmarks menu.

As a key cog in the House leadership, legislators nursing bills through the committee sausage maker require either her input or approval if they plan on lowering their xanax intake. During her relatively short tenure, she has become a crucial component of the operational machinery that fuels progress in the Statehouse. Networked everywhere in the State Capitol, she has untangled legislative roadblocks and policy train wrecks (no-fault insurance) generally considered terminal. She allows Speaker Marco Rubio to be many places at once.
Despite these Herculean demands on her time, Bogdanoff remains in close and constant touch with constituents. For her Galt Mile neighbors with a passive interest in the legislative session, she composes news updates packaged as informal letters. Constituents with aspirations for direct involvement in the legislative process can communicate with Ellyn during a vote on the House floor if they so choose. With the 2008 session coming to a close, Representative Bogdanoff sent constituents a summary of some issues occupying center stage.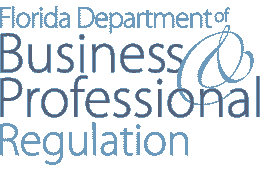 This year, dozens of bills affecting associations were filed, ranging in importance from critical to insipid. The serious legislation was consolidated into three bills, one for condominiums (HB 995/SB 2084), one for Homeowners Associations (HB 679/SB 2504) and one containing regulatory changes applicable to the Department of Business and Professional Regulations (DBPR) (HB 601/SB 2086). The condominium bill (which will impact most Galt Mile residents) contains long-needed emergency vehicles for casualty recovery, protections from identity theft, greater unit owner access to meeting agendas, whistleblower protection and other important statutory improvements. Since the bill was a consolidation vehicle reflecting a wide variety of political agendas, the productive elements of the bill were accompanied by provisions that threatened self-governnance and/or created expensive unfunded mandates with little or no ostensible benefit. Representative Bogdanoff's intimate involvement with negotiating the removal or amendment of the most egregious provisions is largely responsible for its unanimous passage in the Statehouse.

She also brings focus to the evolution of Broward Community College into a newly accredited 4-year school, access to affordable healthcare for Floridians and the neverending Battle of the Budget. Representative Bogdanoff mentions a global claim's bill to address compensation for victims of wrongful incarceration such as Alan Crotzer. After spending 24 years in prison, on January 23, 2006, Alan Crotzer was freed after postconviction DNA testing proved his innocence of a 1981 rape, kidnapping, and robbery. Her newsletter also clarifies that her interest in passing a Direct Ship Wine Bill is an exercise in protecting free market principles - she does not own a winery! Read On! - [editor]


"Dear Neighbor:
What a challenging year! The budget situation you all have read about has overshadowed most of the issues and will continue to do so. In fact, this Saturday was the first opportunity I had to exhale a bit. I even spent most of that day in the Capitol trying to finish reading my mail and organizing my priorities for the last three weeks of session.
I try to spend as much time as possible working on issues important to the district. We have been negotiating a condo bill that should finally put many of the issues to bed that have been so controversial. Broward Community College will hopefully soon be authorized to grant four-year degrees and will change its name to Broward College.

"FREE THE GRAPE"

Although not a significant "local" issue, this will be the 4th year I am working on the direct ship wine bill. This bill is about protecting the principles of the free market. Regardless as to what groups are involved, it is the job of a legislator to sift through all of it and find the good public policy. For me, it is intellectually stimulating, but we can't seem to come to a compromise. So, it looks like the state will not have any regulation on the shipment of wine for another year. For wine lovers, this is a good thing... ship away!!!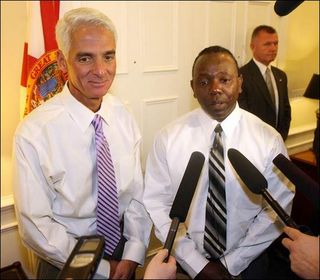 GOV CRIST WITH ALAN CROTZER

It seems we will have a global claim's bill for the wrongfully incarcerated, and last week I joined others as Governor Crist signed Alan Crotzer's compensation bill. He will finally receive compensation from the state after being wrongfully incarcerated for over 24 years. It was a true bright spot in the middle of a difficult week.

Healthcare is a dominant theme up here this year. We are trying to negotiate a deal to expand the access to affordable and accessible health care to more Floridians. After a brainstorming session on the available proposals, the House established a select committee on developmental disabilities to review options for increased access to care for our children. We will likely have a proposal soon, which hopefully, deals with care for autistic children, but also other children with other disabilities.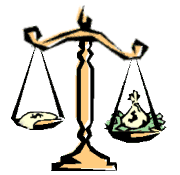 Budget negotiations begin this week between the House and Senate. The state has $65 billion to spend, which is substantially less than last year; however, we do not see this as a time to increase taxes. The state has less because people are spending less, so it is very important that we prioritize our spending. The House has put Education, Safety, and Health Care at the top of its list. Choosing where to reduce spending will be a challenging task, but throughout history, holding the line on taxes has been instrumental in rebuilding the economy.
I continue to love what I do. We start early with meetings and often work late into the night. I have my blackberry wherever I go so if you need to reach me it is best to email me. Due to the nature of the 60-day legislative session and the deadlines for this publication, the information I am providing may have changed. Please contact my office on Andrews Avenue at 954-762-3757 for an update. Please give me a call to keep me posted on the issues important to you. As always, it is an honor and privilege to serve District 91.
Until next time,"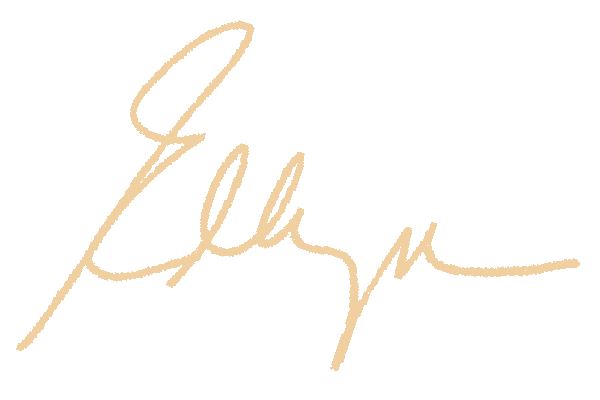 Ellyn Bogdanoff
Majority Whip
Florida House of Representatives – District 91
---




The Homeowners' Bill of Rights





Senator Jeffrey Atwater's Insurance Accountability Act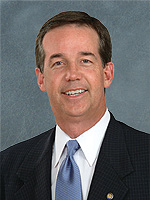 SENATOR JEFFREY ATWATER
April 24, 2008 -

The Galt Mile's District 25 voice in the Florida Senate, Jeffrey Atwater, has succeeded in passing a set of insurance guidelines that will solidify the industry's accountability to its Florida customers. The bill represents another volley in the Senator's struggle to revive a competitive Florida insurance market. The legislation, aptly termed the Homeowners' Bill of Rights, was composed and filed following the refusal of certain carriers to comply with insurance regulations that were negotiated and endorsed by industry representatives last year.

CO-SPONSOR SEN
STEVE GELLER

Chosen by the Administration and the legislative leadership to represent the State's interests, Senator Atwater has courageously fought to balance the regulatory guidelines required to foster a competitive insurance environment with equitable treatment for property owners. Since certain industry elements seem determined to test regulatory boundaries as a precursor to exploitation, the Senator's proposal (co-sponsored by Senator Steve Geller) stiffens industry accountability while enhancing the State's enforcement capabilities. Since this bill is a strategic response to an admitted carrier's fraudulent attempt to justify a rate increase, events precipitating its inception are described after the Senator's media release. - [editor]

HOMEOWNERS' BILL OF RIGHTS PASSES SENATE




Media Release: Resounding 32-7 Victory for Insurance Reform

TALLAHASSEE, FL (April 16, 2008) - Senator Jeff Atwater's (R-North Palm Beach) groundbreaking Homeowners' Bill of Rights insurance reform plan won passage in the Senate today on a resounding vote of 32-7. Atwater called the passage, "A real victory for Florida homeowners and the start of a new era of accountability for insurers."
Senator Atwater, Co-Chairman of the Select Committee on Property Insurance Accountability, hailed the Senate vote, saying "This overwhelming vote demonstrates a willingness of the Florida Senate to put consumers and homeowners ahead of politics, insurance lobbyists and special interests. It is a clear indication of our recognition that Floridians demand lower rates, real reform and new consumer protections."
Atwater pledged to work tirelessly for passage of the Homeowners' Bill of Rights in the House of Representatives. "The people of Florida have spoken loud and clear – they are fed up with the behavior of insurance companies," said Atwater, referencing recent news stories of consumer abuse by big insurance companies. "I look forward to carrying their message to our colleagues in the House as we continue this fight."
Atwater hailed the bipartisan vote, saying the Senate had produced a strong bill to significantly increase consumer protection, rein in out-of-control rate hikes and make insurance companies accountable to the people of Florida, including new legal penalties for companies who deceive regulators or abuse consumers. "I'm proud of the Senate's passage of the Homeowners' Bill of Rights and of the bipartisan effort that makes this the most far-reaching pro-consumer insurance reform plan in our recent years."
Atwater, who is slated to become the next Florida Senate President, has made responsiveness to citizen concerns a centerpiece of his 2008 legislative agenda.
Groomed for the Challenge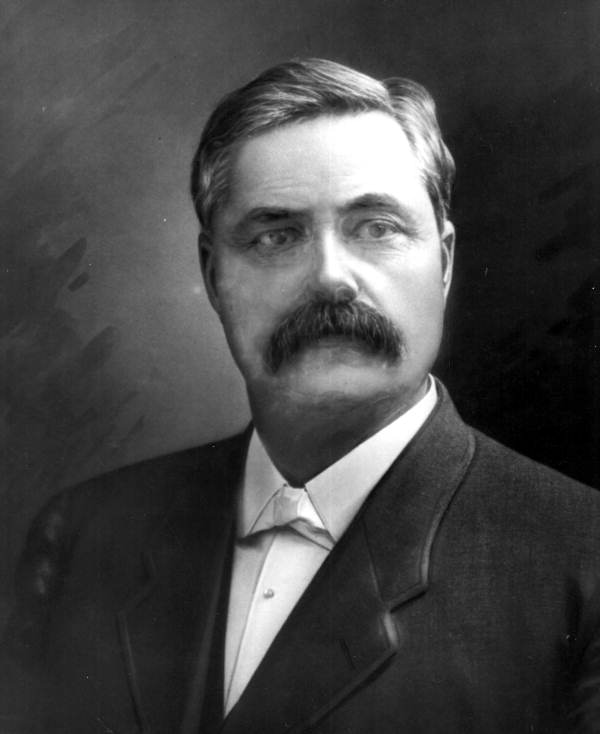 GREAT-GRANDFATHER NAPOLEON B.
BROWARD - GOVERNOR (1905 - 1909)

Senator Atwater's prominence as one of the State's most effective insurance legislators and one of its lead negotiators predates the 2004 and 2005 serial hurricanes that heralded the current insurance environment. His academic and experiential background ideally equipped Atwater for this challenge. After graduating with a major in Finance from the University of Florida in 1981, he entered the field of Banking. Employed by Barnett Bank of the Treasure Coast, Atwater attained the positions of Chairman, President & CEO from 1994 through 1996. In 1996, he took the reins of Barnett Bank of Broward County, where he again served as Chairman, President & CEO until its acquisition by NationsBank in 1998 - when he became NationsBank President in Broward County. He then assumed the position of President of Riverside National Bank for Palm Beach and Broward counties. Despite his success in the private sector, Atwater's family legacy fueled a proclivity for public service. In addition to being our county's namesake, Great-grandfather Napoleon B. Broward also served as Governor of Florida from 1905 through 1909.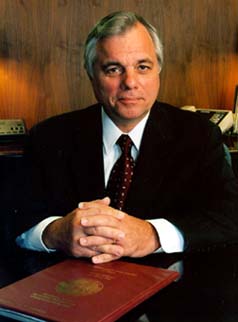 BEATS FORMER A.G.
BOB BUTTERWORTH

After abetting a flourishing career with service on a host of local civic Advisory Boards and as Vice-Mayor of the North Palm Beach residence he shares with wife Carole and four children, Atwater captured the his local District 83 seat in the Florida Statehouse in 2000. In 2002, he successfully sponsored a bill designed to merge the Florida Windstorm Underwriting Association (FWUA) and the Residential Property and Casualty Joint Underwriting Association -- the insurers of last resort for residents in hurricane-prone regions of the state -- into a new entity, the federally tax-exempt Citizens Property Insurance Corp. Following two years of House seasoning, he undertook to run for the District 25 Florida Senate seat vacated by Debby Sanderson. His Democratic opponent, popular former Florida Attorney General Bob Butterworth, had recently been term limited out of his long held State office. Despite the significant discrepancy in experience and name recognition, Atwater's grass roots campaign succeeded in securing the Senate seat by a surprise 14,390 vote margin of victory.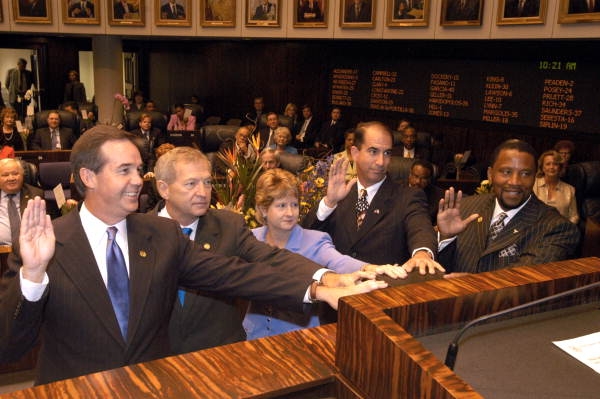 SENATOR ATWATER TAKING OATH IN FLORIDA SENATE

Once in the Senate, Mr. Atwater was able to put his considerable fiscal faculties to work. His banking background and conversance with insurance matters rendered Atwater an important resource for the budget-conscious Senate leadership and the Bush Administration. They immediately commenced Atwater's legislative "seal training", charging him with creating legislation that embodied the findings of Governor Bush's Homeowners Association Task Force. His 2004 re-election garnered 99% of the vote, returning him to the Senate with a mandate. When Governor Bush called for a Special Session of the Legislature to address the catastrophic 2004 Hurricane season, he contributed to the first legislation created to help stabilize an insurance market that was being abandoned by the industry. During the next few years, Atwater was simultaneously fitted with important committee chairs by the Senate leadership while repeatedly chosen by the Governor to walk point on issues critical to the Administration.

On the Front Lines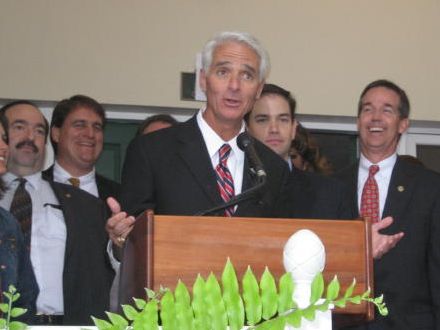 SEN GELLER, REP SEILER, GOV CHARLIE CRIST, SPEAKER
RUBIO AND SEN JEFF ATWATER PASS INSURANCE BILL

Within days of Governor Charlie Crist taking the State's reins, he asked the new legislative leadership in Tallahassee to convene a special session on property insurance on January 16, 2007. A regional tug-of-war created a political deadlock, threatening to freeze progress throughout the session's term and taint Crist with having failed miserably at delivering on his top priority campaign promise. Powerful central and northern Florida politicians whose inland constituency is largely covered by commercial carriers opposed exposing their voters to the additional heavy assessments that Citizens charges to offset their payouts after a storm. The Governor's promise to South Floridians funneled en masse into Citizens that the State would mitigate a threatened rate squeeze was about to be broken.

Rather than allow the session to become another exercise in futility, Atwater elicited permission from the Governor and Senate President Ken Pruitt to bring Citizens back to the table and wrangle some concessions. Atwater negotiated a postponement of the huge rate hikes confronting his Broward and Palm Beach neighbors, partially redeeming the Governor's promise. He spent the next 36 hours locked in a room with Citizens officials, developing a strategy to change Citizens mandate. Instead of continuing as a provider of last resort with a statutory strategy of severely discouraging continued participation, he envisioned its transition into a viable, efficient, competitive company offering a full line of insurance products. As a prospective two-fold benefit - the new entity would be capable of competing in the Florida market and if successful, diminish the company's reliance on statewide assessments.
Adjunctive to Atwater's efforts, the Legislature increased the Florida Hurricane Catastrophe Fund's available resources from $16 billion to $28 billion. Responding to industry claims that 25% of their premium costs were due to substantial increases in the cost of reinsurance, the CAT Fund agreed to provide inexpensive reinsurance to commercial carriers with the understanding that the savings would be passed through to customers. In fact, almost every regulatory roadblock identified by the insurance industry as an obstacle to rate normalization was legislated out of existence in return for an industry commitment to restrain double digit annual premium increases.

Upon noticing that subsequent carrier requests for rate increases were less in the nature of intermittent exceptions but seemingly part of a formulaic industry assault, Senator Atwater lobbied for the creation of a Senate Committee charged with actualizing the special session's legislative intent - lowering rates. Co-chaired by Atwater and Hollywood Senator Steven Geller from across the aisle, the Senate Select Committee on Property Insurance Accountability was empanelled to confront carriers that ostensibly defaulted on their promise to pass reinsurance savings through to customers. About a third of the State's admitted carriers, including almost every major player, applied for rate increases within months, despite the absence of virtually any new claims during the storm-free hurricane season.
Corporate Collusion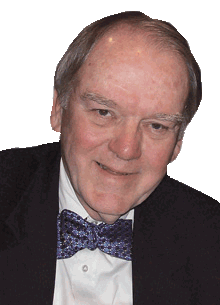 INSURANCE INVESTIGATOR
J. ROBERT HUNTER

Allstate's Florida "dummy" corporations (Allstate Floridian Insurance Co. and Allstate Floridian Indemnity Co.) asked for rate increases ranging from 28.3% to 41.9% instead of lowering rates as promised. At hearings called by Insurance Commissioner Kevin McCarty, Allstate withdrew the request, hoping to deter the Office of Insurance Regulation (OIR) from delving further into their relationships with insurance trade associations, insurance rating organizations, affiliated reinsurers and risk modeling companies. Allstate attorneys were rightfully concerned about having aroused OIR's suspicion that the documentation substantiating Allstate's requested rate increases was a product of corporate collusion. With the assistance of J. Robert Hunter, an actuary and insurance director for the Consumer Federation of America, McCarty brought Allstate's ethical inconsistencies to light. When Allstate refused to produce records subpoenaed by the State, McCarty pulled their license to sell insurance products in Florida. Allstate raced into court to plead for a stay on behalf of hundreds of Allstate employees whose jobs were threatened with extinction. The ensuing legal ping-pong tournament revealed fatal loopholes in the State's ability to enforce compliance.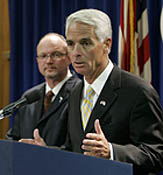 GOVERNOR CRIST AND COMMISSIONER
MCCARTY ANNOUNCE ALLSTATE SUBPOENAS

When asked if the State could effectively respond after being hamstrung by the carrier's tactics, Governor Crist went ballistic, exclaiming "They've snubbed their noses at the people of the state of Florida. They've snubbed their noses at the administration in trying to enforce the new law, and now the judicial branch is being treated by this arrogant company in a fashion that I think is inappropriate and irresponsible." Crist answered, "So, yeah, I think there's a lot we can do."

ALLSTATE EXECUTIVE
GIVES TESTIMONY

A series of hearings convened by Atwater's Senate Committee in January and February served to further demonstrate carrier disdain for threatened administrative or legislative retribution. By following the money spent by certain carriers, Atwater's Committee uncovered that reinsurance savings mandated to abate premium costs were instead redirected into stock buybacks, excess profits and buying unnecessary layers of excess reinsurance from related or parent companies at inflated prices. The hearings also revealed that carriers illegally used unauthorized risk models to justify higher premiums.

The Whitewash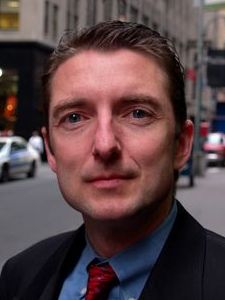 III PRES BOB HARTWIG

Hoping to whitewash the brazen arrogance and greed evident in the televised testimony of insurance executives, industry pundits circled the wagons. Nancy Watkins, an actuary with Milliman Consultants who authored a 2007 report sponsored by insurance trade groups, said state regulators' assumptions about the amount of savings insurers could expect from state reinsurance were overstated. She neglected to mention that the "state regulators' assumptions" were based on testimony from industry spokespersons and carrier executives at last year's special session. Insurance Information Institute President Bob Hartwig emphasized that premiums in Florida must continue to be set based on past and anticipated losses from catastrophic storms in the state. Nine months earlier, Hartwig stated, "Getting through one or two years without multiple catastrophic events would roll back premiums."

The Homeowners' Bill of Rights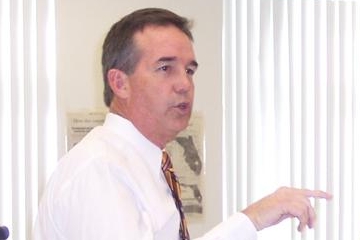 SEN ATWATER DESCRIBES REFORM PLAN

Thoroughly disgusted, Senator Atwater resolved to plug the legislative loopholes and administrative "back doors" that plagued State efforts to enforce compliance. In March, he filed several bills that were ultimately consolidated into a comprehensive insurance package. Filed by Senators Atwater and Geller, Senate Bill 2860 incorporates another bill filed by Senator Geller, Senate Bill 1196, that permanently bans the industry practice of charging higher rates before the state approves them. It does away with an arbitration panel currently used by insurers to plead for higher rates. In response to carriers using unauthorized risk models to engineer rate increases, it restricts the types of computer models insurers can use and requires them to get state approval before dropping customers. Another provision was added to address Florida Insurance Commissioner Kevin McCarty's frustration with his lack of options in the Allstate insurance case. McCarty is currently limited to two punitive options when faced with wrongdoing - administer a small fine or suspend a company's license (i.e. a slap on the wrist or the death penalty). SB 2860 increases fines for insurers who violate the state's insurance code. Non-willful violations would cost $20,000 up from $2,500; willful violations would cost $100,000, up from $20,000. After the initial fine, willful violators can be fined an additional $25,000 a day. The bill amends Florida's deceptive and unfair trade practices act to remove the insurance industry's exemption from being sued for false advertising regarding insurance policies, rates and discrimination.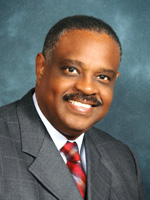 SENATOR AL LAWSON

The legislation's most controversial provision freezes premiums for the 1.3 million policyholders in Citizens Property Insurance Corp. for another year. Introduced by Atwater to address a significant coastal constituency peppered with Citizens policyholders, it turns the tables on northern and central Florida legislators who repeatedly blocked Citizens rate relief for South Florida property owners since their inland constituents were uninterruptedly serviced by commercial carriers. The controversy stems from a disagreement over Citizens coverage of million dollar homes. "This is like the reverse of Robin Hood," said Senator Al Lawson, D-Tallahassee. "You should not ask people in North Florida and other people that are on regular income to subsidize million-dollar homes built on the coast ... almost in the water."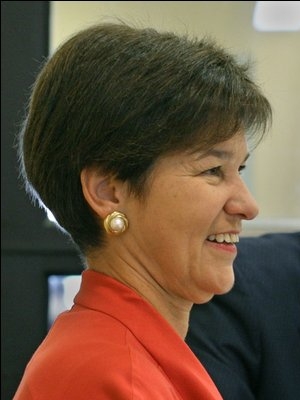 FLORIDA CFO ALEX SINK

Some legislators are also second-guessing one of the cornerstones of last year's insurance package. Florida CFO Alex Sink made a proposal to reduce the state's Florida Hurricane Catastrophe Fund, which is inexpensive reinsurance the state sells to insurance companies, one year after the legislature added $12 billion to help reduce reinsurance costs to carriers which pass the savings to customers. The change (SB 2156) would cut the state's payouts after a disastrous storm but also could lead to an average statewide premium increase of 2 percent this year. While seeking to lower the State's exposure if hit by a catastrophic storm, Sink acknowledges that commercial reinsurance companies are likely to take advantage of the increased need for their products. As such, she exhorted that "If the reinsurance industry takes advantage of this move for us to lay off our risk, you're going to have me to deal with. And trust me, you do not want me to deal with."

By the Way...



The legal mess that followed Allstate's application for a stay when Insurance Commissioner McCarty sought to suspend their license for refusing to submit documentation related to fraudulent pricing practices was cleared up on April 4th.

The appeals court said the state "Office of Insurance Regulation sufficiently proved that Allstate hurt Florida residents by withholding documents, and the state was fair by limiting the ban to new policies so existing Allstate customers aren't hurt." - [editor]


To contact Senator Atwater, call his office in Broward County at (954) 847-3518 or in Palm Beach at (561) 625-5101. You can also contact him using his Senate email address at [email protected] or his private email at [email protected]. Click Here to access all of Senator Jeff Atwater's contact info on the GMCA Report Card page or Click Here to his Florida Senate web page.
---
Condo & Coop Bills







Working Their Way into Your Wallet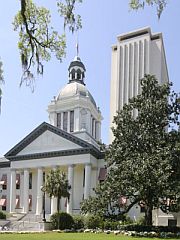 LEGISLATION PERCOLATES
THROUGH TALLAHASSEE

April 12, 2008 - Until a few years ago, Galt Mile residents demonstrated limited interest in what transpired during the annual Legislative sessions in Tallahassee. Issues preoccupying people living in common interest residences reflect the values of the general population, characterized by a large quiet center flanked by noisy extremes to the right and left. Inasmuch, the political proclivities of association homeowners were as statistically varied as those in society at large. Having chosen to live in a vertical community defined by rules created and enforced by the resident homeowners provided little impetus for political cohesion. This marked lack of "political identity", instead of cloaking condo owners in protective anonymity, has ironically made them a target in Tallahassee. During the past few years, lawmakers have filed truckloads of legislation supposedly designed to address existing statutory shortcomings. However, more often than not, they were repositories for ill-conceived, contradictory and poorly drafted regulations suffering a fatal disconnect from their stated objectives.

The 2008 legislative session in our State Capitol was earmarked by a blizzard of Community Association bills. While the majority focused on Homeowner Associations, condominiums were also the targets of legislators either seeking to improve the lives of the State's 1.4 million condo owners and 77,000 cooperative unit owners or spin self-serving political platforms. Additionally, the session was rife with bills created to rebalance the power of the Department of Business and Professional Regulation and the Division of Florida Land Sales, Condominiums and Mobile Homes. Following are some bills currently touring the State Capitol that, if passed, will either help stabilize or disrupt the 22,000 condominium and cooperative associations operating in the State of Florida.
There is a distinct possibility that many of the numerous community association bills filed during this Legislative Session will be consolidated into three separate bills: a condominium bill, a homeowners association bill and a regulation bill (filed on behalf of the Department of Business and Professional Regulation). If this occurs, the provisions in bills that address several association categories may be redistributed accordingly. The new reconfigured versions of these three bills are still in draft format and have not yet been filed. If and when they are, it is important that association members familiarize themselves with the content to ascertain whether they deserve support or angry emails.


Major 2008 Condominium Bills


HB 1349 - SB 2470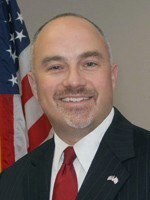 REP. MATT HUDSON

HB 1349, sponsored by Representative Matt Hudson, deals primarily with reconstruction after casualty for condominiums and emergency powers for condominiums. Current law fails to adequately address these two critically important issues.

With regard to reconstruction after casualty, the bill provides that after a casualty, if the association insures it, the association repairs it and if there is not enough money from insurance proceeds (because of a deductible or otherwise), the association will assess all of the members to pay for the repairs. The bill also provides that if an owner makes an improvement (for example, a balcony enclosure), the unit owner will be required to insure it and repair it after a casualty, even if outside of the unit boundaries.

With regard to emergency powers, the bill provides associations with the ability to deal with emergency situations (such as drying out units to prevent mold damage, installing a temporary roof, etc) without having to convene the full board or the unit owners to make these decisions. In other words, it lets the board (or those that can be contacted) take care of these types of emergency situations that are necessary to mitigate further damage. It also allows the board to implement a disaster plan for before and after a casualty to protect the health, safety and welfare of the unit owners.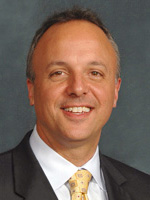 SENATOR TED DEUTCH

SB 2470, sponsored by Senator Ted Deutch, deals primarily with reconstruction after casualty for condominiums and emergency powers for condominiums. Current law fails to adequately address these two critically important issues.
The bill only applies when there is state of emergency declared by the governor.

After a casualty (such as a hurricane), owners are typically scattered throughout the country and do not immediately return to the condominium. The association needs to have the ability to deal with emergency situations (such as drying out units to prevent mold damage, putting on a temporary roof, etc) without having to convene the full board or the unit owners to make these decisions. In other words, it lets the board (or those that can be contacted) take care of these types of emergency situations that are necessary to mitigate further damage.

The bill allows the board to implement a disaster plan for before and after a casualty to protect the health, safety and welfare of the unit owners.

The emergency powers language in SB 2470 does not give the boards any more power then they currently have with respect to the levy of special assessments, except possibly in those cases where the condominium documents require a vote of the owners for special assessments. The intent of that portion of SB 2470 is to clarify that even where the documents require a vote of the owners for special assessments, that requirement will not apply in the event of a declared emergency.

Any powers given to the board with respect to special assessment, borrow money, and make repairs is limited to emergency repairs and to mitigate further damage (i.e., dry-in and dry-out the units).

HB 995 - SB 2084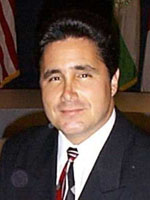 REP. JULIO ROBAINA

HB 995 sponsored by Rep. Julio Robaina, is 75 pages of regulations ranging from productive to disastrous. On the positive side, the bill prohibits unit owner access to certain personal identifying information of their neighbors, diminishing the opportunity for identity theft. It withholds from general scrutiny Social Security Numbers, medical information, banking data and information primarily useful for illegally raiding financial assets, establishing fake credit card accounts and recreating the basis for encumbering unwitting victims with myriad fraudulent debt vehicles. The bill enhances the security for cast election ballots by tightening their chain of custody, thereby protecting their integrity. The legislation revises protocols for notice, access to units and unit owner approval for assessments when reacting to emergency storm damage. It widens unit owner access to governance by placing an item endorsed by 20% of the members on the meeting agenda. The bill deters the use of SLAPP suits filed to intimidate unit owners engaging in whistle-blowing activities. The legislation's sister bill in the Florida Senate is SB 2084, sponsored by Senator J. Alex Villalobos. Aside from sponsoring this bill, Senator J. Alex Villalobos' historical political interest in Community Association legislation has been marginal. However, like Representative Robaina, Senator Villalobos is component to a close-knit group of Miami legislators mutually supportive of one another's political "platforms".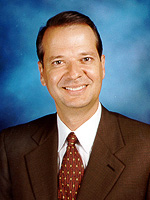 SENATOR ALEX VILLALOBOS

Unfortunately, Mr. Robaina's longstanding predisposition for heavy handed regulations that transfer decision-making responsibilities from homeowners to Tallahassee is evident in Section 7, under "Unit owner meetings". After deleting the statutory right of homeowners to configure the terms served by their elected board members, Robaina creates a regressive "one-size-fits-all" rule for the State's 1.4 million condo owners, mandating that "The terms of all members of the board shall expire at the annual meeting."

By a majority vote of the members, the bylaws of most associations define the terms that elected board members are expected to serve. Many associations with 5 or 7 member boards mandate staggered two year terms. Associations with 9 elected volunteers often opt for 2 or 3-year staggered terms. These multi-year terms are so structured to provide board members with adequate opportunity to accumulate experience and make productive contributions. Staggering the terms ensures continuity and stability by blending first time volunteers with more experienced board members.

Newly elected Statehouse Representatives learn how to navigate their legislative responsibilities primarily from their more experienced peers. Having enigmatically decided that condominium boards would somehow benefit from an absence of experience and stability, Representative Robaina embodies an ideological contradiction. He demands a one-year term for every condominium board member while simultaneously serving a series of two-year terms in the Statehouse.
In addition to crippling self-governance by stripping homeowners of the right to decide how structuring their governing boards would best address their needs, the legislation would condemn every condominium to an unavoidable period of stagnant confusion as "lame duck" boards approach the annual meeting.
Another problem stems from the shortage of eligible candidates willing and able to address the association's needs – often at the expense of their own. Condominium owners annually face the often futile challenge of convincing enough qualified candidates to donate their time, effort and experience to benefit their neighbors. When unsuccessful, the remaining board members are tasked with filling the open seats. Reducing terms of service by half will double the recruitment vacuum, significantly increasing the number of associations unable to recruit a full board. Perhaps coincidentally, the legislation's Section 8 (no pun intended) also intensifies the punitive consequences for associations facing that dilemma, requiring that a "receiver" from Tallahassee take charge of the association's affairs – for whose services the unit owners will foot the bill.

HB 995 is burdened by expensive provisions with no apparent benefit. Based on actual engineering assessments, the cities of Miami and Fort Lauderdale passed ordinances requiring that buildings over 40 years of age undergo electrical and structural inspections to insure their residents' safety. Section 9 of Representative Robaina's bill requires that every condominium greater than three stories in height be inspected every five years by an architect or engineer. It is not, however, to insure the safety of its occupants. As drafted, the architect or engineer will perform this expensive study to determine "the required maintenance, useful life, and replacement costs of the common elements." This information is only useful for one thing – creating a fiscal basis for funding the respective reserves needed to address the replacement of these common elements.
Upon replacing the roof or waterproofing the deck, we currently elicit feedback from the engineer and warranty data from the manufacturer and/or vendor to provide a basis for ascertaining the improvement's required maintenance, its useful life and replacement cost. By depreciating the projected replacement cost over the useful life of the asset, the association can tailor the reserve assessment to a project's anticipated funding needs. Since this technique for structuring reserves costs the association nothing, paying tens of thousands of dollars every five years to the same engineer to accrue the same information available for nothing when the item is replaced is insipid.
A preferable variation that would have instead considered residents' safety might have delayed implementation for newer code-compliant structures and thereafter accelerated inspections as the building aged. Since the provision's expressed rationale, as currently constructed, offers no ostensible benefit, the attendant price tag is outrageous.

HB 995 is also characterized by numerous threats to any condo owner volunteering service on the association's board of administration. In Section 6, the bill holds an officer or a director that commits a reckless omission personally liable for the same monetary damages as an officer or a director that commits a violation of criminal law. A poorly drafted provision claiming to protect accounting records contends that if even marginally significant items are lost or misplaced within 7 years of inception, non-complicit board members and officers will personally suffer the same civil penalties as persons who "knowingly or intentionally deface or destroy accounting records."
The bill transfers the decision about waiving financial reports from the unit owners to Tallahassee if the unit owners waive compliance for one year. Following that, a majority vote by the unit owners will no longer allow the members to postpone formulating a financial report. This will mostly affect smaller associations, as a 12 or 15 unit association rarely exhibits a need for a full blown financial report unless they had to apply for some manner of financing or required it to settle some legal entanglement about the association's finances. Otherwise, the expense would divert funds from needed improvements.
What Can I Do?



Since our Statehouse Representative, Ellyn Bogdanoff, has continuously solicited constituent input for use in shaping her voting proclivities, you might consider sending her an email by Clicking Here ([email protected]) and informing her as to whether you would like her to support or oppose House Bill 995! GO ON - DO IT! Similarly, tou can send an email to Senator Jeffrey Atwater expressing your sentiments about the legislation's Senate counterpart by Clicking Here ([email protected]), asking that he vote for or against Senate Bill 2084 becoming law.

HB 679 - SB 2504


REP. ANDY GARDINER

HB 679 sponsored by Representative Andy Gardiner, is another community association megabill impacting both condominiums and homeowners associations. It sister bill in the Senate is SB 2504, sponsored by Senator Bill Posey. The following describes some of the more significant Condominium impacts:
The bill addresses reconstruction after experiencing a casualty for condominiums. It seeks to incorporate into law many of the same changes described in HB 1349 in the Statehouse and SB 2470 in the Senate.

Raises the thresholds for the required financial statement based upon the association's total annual revenues. The change will require an audit if the association's total annual revenues are $600,000.00 or more (currently $400,000.00), a review if the total annual revenues are at least $300,000.00 but less than $600,000.00 (currently between $200,000.00 and $400,000.00), and a compiled financial statement if the total annual revenues are $150,000.00 or more but less than $300,000.00 (currently between $100,000.00 and $200,000.00). A reported cash receipts and expenditures would be required if the total annual revenues are less than $150,000.00 (currently $100,000.00).

Prohibits an association from waiving the required financial statements for three consecutive years. In other words, they could waive for three consecutive years but the fourth year they could not waive.

SENATOR BILL POSEY

Permits twenty percent of the voting interests to petition the board to address an item of business. In such case, the board, at its next regular board meeting or at a special meeting, but not later than sixty days after receipt of the petition, must take the petitioned item up on agenda.

Require reserves for other items for which the cost exceeds "the greater of $10,000.00 or $300.00 multiplied by the number of units." Currently, the statute requires reserves for any other item for which the deferred maintenance expense replacement cost exceeds $10,000.00.

Adds an additional thirty day notice requirement prior to recording a lien and requires that the notice to be sent via certified mail.

Provides that unit owners will be afforded not less than sixty (60) days advance notice to pay estimated nonemergency special assessments.

Provides for emergency powers in response to damage caused by an event for which a state of emergency is declared in the locale in which the condominium is located.

Requires unit owners that are not developers to, on or after January 1, 2009, provide prospective purchasers with a "governance form" prepared by the Division of Florida Land Sales, Condominiums and Mobile Homes, summarizing governance of condominium associations. Specifies the subjects that must be included in the governance form adopted by the Division.
What's Next?



Since our Statehouse Representative, Ellyn Bogdanoff, has continuously solicited constituent input for use in shaping her voting proclivities, you might consider sending her an email by Clicking Here and informing her as to whether you would like her to support or oppose the legislation! GO ON - DO IT!

SB 2086 - SB 2498 - HB 1249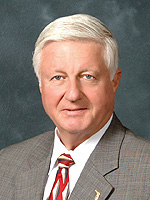 SENATOR DENNIS L. JONES

SB 2086 sponsored by Senator Dennis L. Jones, is a bill relating to Department of Business and Professional Regulation which enjoys the strong support of the Real Property Section of the Florida Bar Association. Requires that hazard insurance be based upon the replacement cost of the property to be insured as determined by an independent insurance appraisal or update of a prior appraisal. Provides for coverage by developer-controlled associations. Changes the name of the Division of Florida Land Sales, Condominiums, and Mobile Homes to the Division of Florida Condominiums, Timeshares, and Mobile Homes, etc. Its sister bill in the Florida Statehouse is HB 1249 sponsored by Representative Thad Altman. On March 25th, it was combined with SB 2498 sponsored by Senator Michael S. Bennett, which removes the requirement for a farm labor contractor to file a set of fingerprints with the Department of Business and Professional Regulation (DBPR). Authorizes the DBPR to close and terminate deficient license applications, etc. The combined legislation carries the following impacts:
SENATOR MICHAEL BENNETT

Addresses reconstruction after casualty of condominiums. This is the same change as described above in SB 2470.

Provides that unless the manner of payment is otherwise addressed in the declaration of condominium, the expenses for any items or services required by an federal, state, or local government entity to be installed, maintained or supplied to the condominium property by the association including but not limited to fire safety equipment or water and sewer service where a master meter serves the condominium, shall be a common expense whether or not such services are specifically identified as a common expense.

Provides that a condominium association can only charge an estoppel fee if the fee has been established by written resolution adopted by the board or by written management, bookkeeping, or maintenance contract.

Permits homeowners' associations to charge a fee for the preparation of estoppel certificates, similar to condominium associations.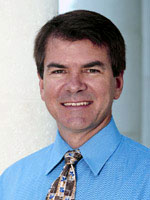 REP. THAD ALTMAN

HB 1249 sponsored by Representative Thad Altman, is a bill that impacts Community Associations. Its provisions are summarized as follows: Revises & provides provisions relating to condominium & condominium owner insurance coverage; authorizes association or group of associations to provide adequate hazard insurance through self-insurance fund; provides that policies may include deductibles as determined by board; provides requirements for deductibles; provides coverage requirements for certain policies; requires owners to provide evidence of currently effective policy of hazard & liability insurance upon request by association; authorizes operation of multiple condominiums as single condominium for insurance purposes under certain circumstances; requires association to obtain & maintain adequate insurance or fidelity bonding of specified persons; specifies responsibility for repair or reconstruction work under specified circumstances; specifies common expense responsibilities of association & unit owners; provides persons that may request certificate signed by officer or agent of association stating all assessments & other moneys owed to association; provides requirements for charging of certain fees by board; revises priority standards for distribution of certain proceeds from any sale of condominium properties & assets; provides requirements for request & provision of estoppel certificates.

HB 253 - SB 550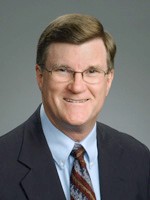 REP. JAMES C. FRISHE

HB 253 sponsored by Representative James C. "Jim" Frishe in the Florida House of Representatives and SB 550, its counterpart in the Florida Senate (sponsored by Senator Dennis L. Jones, D.C.), relates to Elevator Safety/Alternative Power Sources. The current law requires residential multi-family dwellings (including cooperatives and condominiums) that are 75 feet or higher to have access to an alternate power source after a natural disaster (i.e., a generator to power an elevator and certain interior lighting). The law applies to buildings built after October 1, 1997. Currently, the law requires an association to provide to the local building inspection agency verification of engineering plans providing for the capability to generate power by alternate means by December 31, 2006. These bills would extend that date to December 31, 2010. Furthermore, the law currently requires that compliance with installation and operational capability requirements be verified by local building inspectors and reported to the County emergency management agency by December 31, 2007. These bills extend that date to December 31, 2011.

SB 564 - HB 243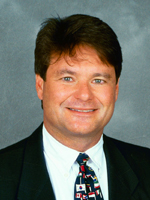 SENATOR LEE CONSTANTINE

SB 564 sponsored by the Senate Committee on Judiciary, the Senate Committee on Health Regulation and Senator Lee Constantine, is a bill related to Automated External Defibrillators. Revises provisions relating to the maintenance of and training requirements for the use of automated external defibrillators. Revises provisions encouraging notice of the location of such defibrillators to the medical director of the local emergency medical services. Revises requirements for civil immunity for the use or attempted use of a defibrillator on a victim of a perceived medical emergency, etc. The bill is designed to promote the use of Automated External Defibrillators by the general public and facilitate their widespread installation into large public and private buildings (including condominiums and cooperatives).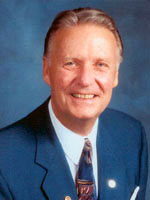 REP. THOMAS ANDERSON

Its Statehouse counterpart is HB 243, sponsored by Healthcare Council and Representative Thomas "Tom" Anderson. As in the Senate version, the bill relates to Automated External Defibrillators. The intention of the bills are spelled out in the Bill Title opening. It says, "It is the intent of the Legislature that an automated external defibrillator may be used by any person for the purpose of saving the life of another person in cardiac arrest. In order to achieve that goal, the Legislature intends to encourage training in lifesaving first aid and set standards for and encourage the use of automated external defibrillators." The bill enables this legislative intent by removing much of the bureaucratic housekeeping and encourages training by anyone proximal to an AED unit.

---
Ombudsman Danille Carroll







Addresses Galt Mile Associations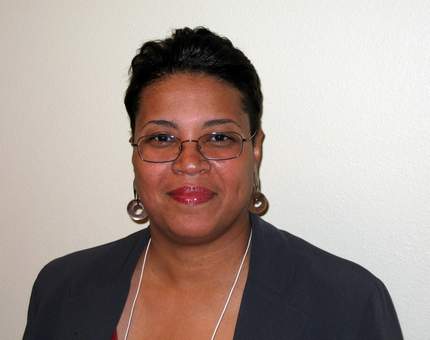 CONDOMINIUM OMBUDSMAN DANILLE R. CARROLL

March 23, 2008 - Danille R. Carroll (pronounced Danielle) is one of two Condominium Ombudsmen functioning in the United States. Florida and Nevada each created an office to serve as an educational intermediary between millions of condominium dwellers and the State bureaucracy responsible for administering regulatory guidelines. Appointed by Governor Jeb Bush in 2006, she has molded the office into the entity condo owners expected upon its initial inception. By adopting unwavering neutrality, she mitigated much of the adversarial atmosphere that surrounded the office under former occupant Dr. Virgil Rizzo.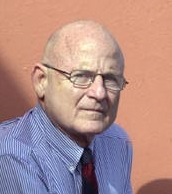 FORMER CONDOMINIUM
OMBUDSMAN DR. VIRGIL RIZZO

During his tenure, Dr. Rizzo expressed regret at not being able to "take a baseball bat" to or "to put the handcuffs on" the association members he was mandated to help educate. Following two years of suffering political fallout from Rizzo's predisposition for alienation, Governor Bush pulled the plug – sending him a note stating, "This is to advise you that your appointment as ombudsman is rescinded effective June 1, 2006." The Governor simultaneously appointed Danille Carroll, then a 39-year old Department of Health assistant general counsel, as Rizzo's replacement.

Graduating in 1988 with a B.S. in criminal justice from Florida International University in Miami and from the University of Texas School of Law in 1992, Ms. Carroll practiced in the private sector in Houston and Miami (The Curtis and Kimball Co.) until 2002 when she went to work for the state Department of Environmental Protection in West Palm Beach. One year later she became an assistant general counsel for the Health Department. Her appointment to the $80,800 a year Ombudsman position was welcomed by the Department of Business and Professional Regulation (DBPR).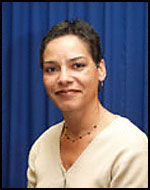 FORMER DBPR SECRETARY
SIMONE MARSTILLER

Former DBPR Communications Director Meg Shannon stated, "She is accomplished, experienced and coming from a leadership position in the Department of Health. She is ready to hit the ground running and ready to work cooperatively with the department for the betterment of the millions of Floridians living in condos." In contrast, Shannon disparaged the Department's relationship with Carroll's predecessor, exclaiming, "Dr. Rizzo consistently demonstrated an unwillingness to work within the system and at times refused to be held accountable to the department and to taxpayers." Rizzo's stock with the Department plummeted after warning then DBPR Secretary Simone Marstiller "not to interfere" with his operation.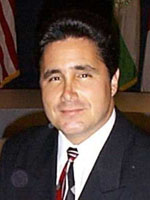 REPRESENTATIVE
JULIO ROBAINA

Criticism of the Governor's decision came primarily from Representative Julio Robaina and other Miami legislators responsible for the annual "Condo Killer" bills. As expected, the leadership of an anti-Association group in which Dr. Rizzo held membership also protested his dismissal. Committed instead to neutrality, Carroll conveyed her expectation to communicate with representatives reflecting all sides of condo issues, stating, "That's what the Legislature intended, to bring everyone together. I believe they can and I'm the one to do it. The Legislature intended for me to be a neutral person, someone in the middle, someone without a horse in the race." Since her appointment, Carroll has steadfastly kept her commitment.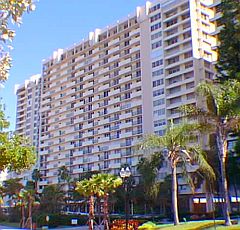 PLAZA EAST CONDOMINIUM

On March 10th, she addressed a meeting of the Galt Mile Community Association Presidents Council at the Plaza East Condominium. About 140 Board Officials and Directors from almost every member association were joined by several dozen committee volunteers and residents at the 7:30 PM meeting. Of these, most attended to better understand Ms. Carroll's vision of the Ombudsman's function and how her office might facilitate the resolution of common operational problems.

After being introduced, she opened with, "My mandate is to create a forum that reaches out equally to associations and all unit owners irrespective of their opinions or ideology. My office is available to every condominium owner, including Board members. The most important tool at my disposal is education." Advising attendees that she was a great proponent of open governance, Ms. Carroll recommended that condo boards extend themselves to keep members informed about relevant issues. Underscoring the importance of effectively communicating with unit owners, she commented, "If you produce a good board meeting, it will serve to encourage greater member participation."

The Ombudsman spoke at length about the misconceptions she regularly faces. Disgruntled unit owners would call her office expecting an intimidating ally for use against a neighbor, a group of building residents, a particular board member, an entire Board or an entire Association. Instead, they learn about the governing statutes, their Association documents and other rules applicable to their Association. By superimposing the complainant's regulatory environment over the issue, the Ombudsman is able to put the problem into perspective. Those unit owners or Board members seeking clarification of their rights are often satisfied. Those seeking vengeance or "blood on the walls" are generally disappointed.

Ms. Carroll presented a cross-section of the Ombudsman's functions, describing some of the issues about which her office is regularly contacted. She touched on her election monitoring responsibilities, participation by Cooperatives, her relationship with other State regulatory agencies, member access to association records, and the importance of neutrality and education to her credibility as an effective moderator. One common source of confusion involves unit owner access to Association documents. She explained that the bare-bones statutory mandate for member access to an association's records can conflict with other regulatory requirements and responsibilities.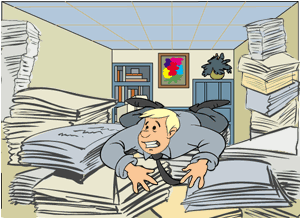 Addressing this issue, she expressed her awareness of cases wherein unit owners weren't actually seeking particular documents, but instead were embarking on fishing expeditions, looking for anything that supported their preconceived belief that proof of some unidentified wrongdoing was buried somewhere in the condominium documents. Even if motivated by some misdirected campaign to repay some perceived slight, Carroll maintained, "They are still entitled to review the Association records if they are members in good standing. However, they have no right to disrupt the administrative operations of the building office." To that end, Carroll explained, "A Board may establish reasonable limits when granting access. For example, they may restrict access to once or twice a month for any particular unit owner." She continued, "Personally, I recommend twice a month, but either is acceptable." The Ombudsman acknowledged that a Board's responsibility to insure that the Association operated properly includes protecting it from attempts to disrupt those operations, whether inadvertent, capricious or malicious. Another reasonable criterion is for a unit owner to request specific documents which can be assembled beforehand, facilitating the resident's request while minimizing disruption.

Ms. Carroll then admonished the audience that while unit owners are entitled to review association records, the Association Board is also responsible for protecting certain records from unrestricted access. She said, "Any documents referring to legal issues or correspondences with the Association attorney should be withheld from scrutiny." The Ombudsman also exclaimed that documents containing information useful for identity theft must also be protected, stating "You should protect unit owners' Social Security Numbers, bank account information, medical records and other information submitted in confidence."
Unrestricted access to association records has caused irreparable damage to thousands of association members across the country. In associations wherein Boards failed to monitor unit owner access to condo records, unscrupulous thieves exploited association membership, copying social security numbers, financial account data, contact information for second and third residences, records detailing confidential medical information, confidential emergency telephone numbers, etc. in preparation for appropriating their neighbors' identities. The Association's unsuspecting members suddenly and simultaneously suffered looted bank accounts and responsibility for fraudulent financing commitments for a variety of items including vehicles, furniture and real estate. Credit card charges for accounts illegally opened in the victims' names amounted to tens of thousands of dollars.

Beneficiaries of this $5 billion criminal enterprise consider this fertile environment "easy pickings". Since they are afforded statutory access to their associations' records, predators dodge the illegal "pretexting" or "dumpster diving" activities that ordinarily serve to incriminate suspects, minimizing risk and exposure to legal retribution. While opening association records to member scrutiny effectively encourages and/or confirms the absence of fiscal abuse, without applying judicious exemptions for identity-sensitive data (the harvesting of which is useful only for perpetrating fraud or outright theft), battalions of new targets will join the 27 million Americans already victimized.

Another common scam is often successfully perpetrated without its victims' ever knowing that they were targeted. Following the serial hurricanes of 2004 and 2005, it became critical for condo associations to contact out-of-residence unit owners about repairing storm-damaged unit elements. Instead of only accumulating their neighbors' official contact data (their association address and local telephone number) when perusing the Association records, confidential telephone numbers given for hurricane alerts or medical emergencies are harvested and sold at top dollar to a thriving black market "listings" industry. Hundreds of marketing companies buy and sell "contact lists" of preferably high-end addresses and confidential telephone numbers for use in making "cold calls" to potential customers. When perplexed members suddenly receive a spate of marketing calls on their confidential line or "junk mail" at their other home, they ordinarily assume the contacts to be random and accidental. An attending attorney from Katzman and Korr, a law firm specializing in Association law, verified the dangers of not exercising reasonable judgment and responsible oversight when providing access to an Association's documents.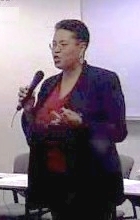 OMBUDSMAN CARROLL EXPLAINS
CONDOMINIUM ISSUES

When asked by audience members about other specific examples of irresponsible data exposure, the Ombudsman lamented that the governing statute doesn't address every category of information that should be protected. Agreeing with the attorney's earlier comment, she explained, "There are certain types of sensitive information that require responsible oversight by the Board. To help make these decisions, it's a good idea to consult the Association lawyer. Since they are already familiar with the Condominium Act (Chapter 718, Florida Statutes) and the association documents, your condo attorneys are best positioned to evaluate the prospective damage to unit owners by exposing potentially harmful data."

A Director from one of the Galt Mile's six cooperatives asked the Ombudsman if the residents and board members of cooperatives could also use the services provided by her office. Ms. Carroll answered, "I'm sorry, our resources aren't available to cooperative residents or their associations. We are constrained by our enabling legislation to focus only on condominiums." Homeowner Associations are also precluded from using the Ombudsman to help clarify issues surrounding conflicts. "Things may change in that regard," explained Carroll. "Some legislators would like to see our services expanded to assist other association members. If our lawmakers in Tallahassee pass the appropriate legislation, we would then be permitted to help educate Cooperative Associations, Homeowner Associations, their members and their Boards."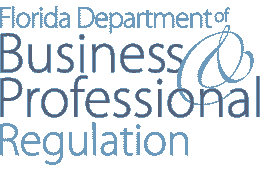 Addressing the Ombudsman, a council member said that the Ombudsman's office appears to duplicate many of the functions of the Department of Business and Professional Regulations (DBPR) and its subsidiary Division of Land Sales, Condominiums and Mobile Homes (DLSCMH). He asked the Ombudsman to clarify the relationships between her office and these agencies. She said that the Division of Land Sales, Condominiums and Mobile Homes (the Division) is an arm of the Department of Business and Professional Regulation (the Department). Designed as a support agency, the Division was originally conceived to protect Condominium purchasers from attempts by devious developers to retain control of the Board for nefarious purposes. To preclude developers from continuously influencing Association policy through the use of "shill" candidates, regulations were instituted governing the eligibility and behavior of volunteers for a condominium board. Under their mandate, the Division launched thousands of Condominium Associations throughout the State into unencumbered self-governance.

The Division has authority to enforce the laws of Chapter 718, Florida Statutes (the Condominium Act); and Chapter 719, Florida Statutes (the Cooperative Act), and the authority to adopt administrative rules necessary to implement, enforce and interpret these laws. For condominiums, the rules can be found in Chapters 61B-15 through 61B-24 of the Florida Administrative Code. For cooperatives, the rules can be found in Chapters 61B-75 through 61B-79 of the Florida Administrative Code. They also have responsibilities to Homeowner Associations as described in Chapter 720, Florida Statutes.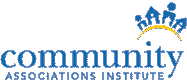 In addition to relieving associations of inappropriate developer control, the Division provides training programs for condominium and cooperative association board members and unit owners through a privately contracted vendor (i.e. The Community Associations Institute). The Division also operates a certification program for both volunteer and paid mediators to help resolve condominium and cooperative disputes and maintains a toll-free telephone number for condominium and cooperative board members and unit owners (800-226-9101). To ensure compliance with the provisions of Chapters 718 and 719, the Division adopted administrative rules identifying which action to take for various eligible complaints. The rules distinguish between developer violations and violations by unit owner controlled associations. It also designates violations as either major or minor, provides for different methods of complaint resolution, considers repeat violations as well as aggravating and mitigating factors, and provides for civil penalties.
In contrast with the Division's responsibilities, the Condominium Ombudsman prepares and issues reports and recommendations on any matter or subject within the jurisdiction of the Division and makes recommendations for legislation to facilitate or clarify Division procedures, rules, jurisdiction, personnel, and functions. She's a liaison between the Division, unit owners, boards of directors, board members, community association managers, and other affected parties. The ombudsman develops policies and procedures to assist these parties to understand their rights and responsibilities as set forth in Statute and their respective governing documents. Ombudsman Carroll also participates in the preparation and adoption of educational and reference material, and – working with private or volunteer service providers – uses these resources to educate the widest possible audience.

Ms. Carroll's office monitors and reviews procedures and disputes concerning condominium elections or meetings and recommends that the Division pursue enforcement action where there is reasonable cause to believe that election misconduct has occurred. She explained that 15% of an association's total voting interests or six condo unit owners (whichever number is greater) may petition the ombudsman to appoint an election monitor to attend the annual meeting of the unit owners and conduct the election of directors. When asked about the qualifications of election monitors, she said that a monitor could be a Division employee, a person with authoritative training in condominium election monitoring, or an attorney licensed to practice in Florida.

Her efforts are often sought by conflict participants as a precursor to applying to the Division or pursuing court action. The Condominium Ombudsman encourages and facilitates voluntary meetings with and between unit owners, boards of directors, board members, community association managers, etc. when the meetings may assist in resolving a dispute within a community association before it's submitted for a formal or administrative remedy. The Ombudsman acts as a neutral resource for the rights and responsibilities of unit owners, associations, and board members. Carroll's reputation for neutrality has contributed heavily to rebuilding the Ombudsman's credibility with Associations and their members.

Further addressing the distinction between her office and the division, she summarized, "The Division was formed to guide associations to operational self-governance by ensuring compliance with rules (statutes, condo docs, etc.)." As expressed in its Mission Statement, the Office of the Condominium Ombudsman exists to "improve the quality of life for Florida condominium owners through prompt, professional and courteous service as a neutral, informative and accessible resource." Since the Division procedures are subject to Department oversight, it takes time for an issue to move through the bureaucratic and often redundant processes that are generically built into most governmental hierarchies. Explaining that the Ombudsman's office is an independent entity, Carroll said, "We aren't answerable to them, they simply handle the resources that fund our operations." Ms. Carroll expressed the primary difference between the division and her office as expediency. "While my office mirrors some of the division's duties and responsibilities, we are able to react more quickly to correct problems." When putting out fires (or resolving conflicts between neighbors), this is a distinct advantage.

Since her appointment, Ms. Carroll has not only demonstrated that she believes in her mission, but that she is extremely good at it. When condo owners learned that her predecessor recommended legislation to replace every association's governing documents with a one-size-fits-all set developed by bureaucrats instead of an association's homeowners, doubts about the Ombudsman's motives proliferated exponentially. Danille has successfully mitigated concerns stirred by her predecessor that the Ombudsman is a state-sponsored prosecutor with a radical political agenda bent on disassembling Association self-governance. In fact, Cooperative owners who thought themselves fortunate for being excluded from participation with the previous Ombudsman have reversed course 180 degrees after meeting Ms. Carroll. Even budget hawks that wince at the prospect of taxpayer-supported "bureaucratic service duplication" reconsider after hearing Ms. Carroll describe her mission. In a recent interview, she quoted former Indian Prime Minister Indira Gandhi: "There can be no handshake with clenched fists." Her talent for bringing people together is matched by the exuberance and perspicacity with which she exercises that talent.

Unfortunately, the time allotted for Ms. Carroll's address, although substantially longer than ordinarily set aside for visiting officials, proved to be woefully inadequate. Dozens of attendees expressed their disappointment at not being afforded sufficient opportunity to continue the community discourse with the Ombudsman. Hopefully, we will prevail upon Ms. Carroll to attend a future meeting in which she will fill the entire agenda.

To contact Florida Condominium Ombudsman Danille R. Carroll, call her 1400 W. Commercial Boulevard office in Fort Lauderdale at (954) 202-3234 or her 1940 North Monroe Street office in Tallahassee at (850) 922-7671. You can also contact her using her DBPR email address at [email protected]. Click Here to her Condominium Ombudsman web page.
---
Rep. Bogdanoff's Pre-Session Newsletter







Representative Ellyn Bogdanoff, District 91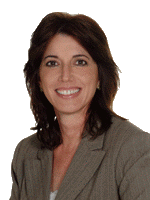 REPRESENTATIVE
ELLYN BOGDANOFF

March 11, 2008 - * Given her responsibilities as our Statehouse Representative and as policy educator for her peers in the Florida House of Representatives (as the "Majority Whip"), constituents are largely unaware of Ellyn Bogdanoff's personal legislative agenda. During her tenure in the Statehouse, Ellyn has mounted unheralded crusades to address an eclectic collection of low profile issues that would have otherwise remained orphans. Her commitment to ending tyrannical schoolyard intimidation exercised by abusive students against their schoolmates (and teachers) has gained national notoriety. She has also made palpable inroads in her campaign to improve access to the national wine market by Floridians.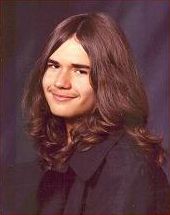 JEFFREY JOHNSTON

Her 2006 School Safety bill (HB 535) was a nationally acclaimed model for protecting students from bullies. Although it died in messages on the session's final day, a grassroots organization established to promote legislation and awareness on this issue - Bully Police USA - described her bill as "a benchmark template for the entire nation." They declared that if ever enacted, it would become their "officially endorsed legislation."

Empowered by a twisted conversance with a new generation's technological tools, many of the victims of yore have ironically joined the predatory ranks previously predominated by muscle. This new class of "bullies" has replaced the threatened "black eye" with the prospective theft of their victim's identity. Modernized to incorporate "cyber-bullying", the 2008 incarnation of Florida's anti-bullying legislation (Jeff's Law) is House Bill 669 (HB 669) in the Statehouse and Senate Bill 88 (SB 88), a companion filing in the Florida Senate. Jeff's Law, A.K.A. "Jeffrey Johnston Stand Up for All Students Act", is named for a 15-year old Cape Coral student whose tragic suicide followed two years of "cyber-bullying" by a classmate.

"FREE THE GRAPE"

She has also crusaded to allow Floridians direct access to nationwide wine shipments, a right long denied to Florida residents through some clandestine legislative footwork by the State wine distribution industry. Although a recent favorable Supreme Court ruling fostered a successful challenge to the distributor-backed market restrictions, the court failed to provide adequate enforcement criteria, thereby limiting consequences for non-compliance to symbolic wrist-slappings. However, with the legal handwriting on the wall, distributors hope to negotiate a deal before their window of opportunity completely closes. Ellyn is seated across the table.

As usual, Ellyn invites constituents to contact her office with legislative concerns. Read On! - [editor]*

Representative Ellyn Bogdanoff's



Personal Legislative Agenda
"Dear Neighbor:
There are a couple of issues I have worked on for several years that I look forward to concluding this year. I thought I would update you before session, as I plan to bring back my weekly emails from the Capitol when session begins in March:
School Bullying Legislation


The school bully is no longer the biggest kid on the playground. Unsupervised and anonymous electronic communication provides bullies with almost limitless opportunities to harass or even impersonate their victims 24 hours a day.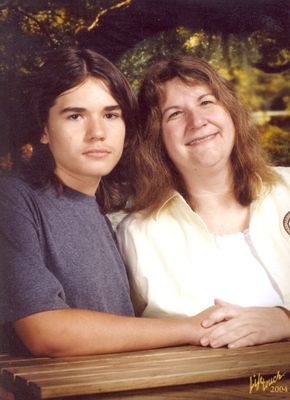 DEBBIE AND JEFF JOHNSTON

Under current law, a school board must adopt rules for the control and discipline of students, but is not required to prohibit bullying or harassment (except sexual harassment) of students. The "Jeffrey Johnston Stand Up for All Students Act" requires each school district to adopt a bullying and harassment policy and outlaws "cyber-bullying."

The bill was nationally recognized by BullyPolice U.S.A. as the best in the nation and is notable for its notification and training requirements that attempt to shift the focus from the victim to the actions of the bully.

Each year this bill has moved through the House. Unfortunately, the Senate has refused to hear the bill and the reasons are unclear. We are hopeful that a strong grassroots push, led by Debbie Johnston, will encourage the Senators to recognize the importance of this legislation.

Direct Shipment of Wine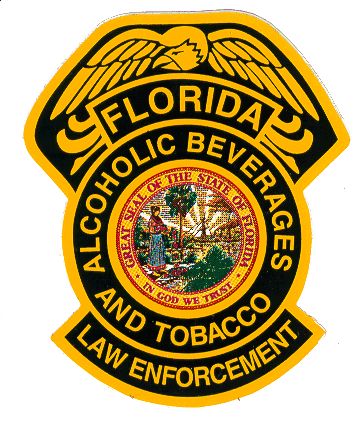 ALCOHOL, BEVERAGES
& TOBACCO DIVISION
ENFORCEMENT

Florida law previously allowed wine produced by in-state wineries or purchased through a third party distributor to be directly shipped to a consumer, but prohibited the same for a winery located out of state.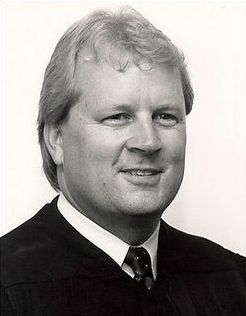 JUDGE JAMES D. WHITTEMORE

The 2005 Supreme Court decision, Granholm v. Heald, brought into question the legality of these restrictions. Florida's direct shipping laws were subsequently challenged as unconstitutional in a case, Bainbridge, et al. v. Turner. On August 5, 2005, U.S. District Court Judge James D. Whittemore ruled that two sections of Florida's direct shipment law were unconstitutional.

The ruling did not limit the state's authority to collect taxes on wine or to enforce the prohibition of the sale of alcoholic beverages, including wine, to a person under the age of 21, but it did preclude enforcement of the ban on direct wine shipments from non-Florida wineries to Florida consumers.

We have worked hard to establish a regulatory framework that allows shippers to purchase a permit, pay taxes, mark boxes, and consent to the jurisdiction of the state. Passing meaningful legislation without grossly limiting consumer choice remains our challenge. We continue to talk with all interested parties and believe we are close to a compromise.

More to Come


There will be many issues to watch, and I will keep you posted on as many of them as I can.
With a short 60-day session, things move very quickly and there is so much to do. I try to make it back to the district each week, but I will likely spend more time in Tallahassee as we enter the 2008 Legislative Session. Please visit our website at www.myfloridahouse.gov through a link to the Whip's Office on the right side of the webpage for the latest public policy issue moving through the Florida House.
During the next 60 days we will work long hours, virtually 7 days a week, but I continue to enjoy every moment. If you have any specific questions about any issue do not hesitate to contact me anytime at [email protected] or call my legislative staff, Aaron Nevins and Mike Miller. I try to respond to all emails and calls within 24 hours, but if something is urgent, Aaron or Mike will reach me. Your opinions and concerns are very important to me, and I look forward to communicating with you throughout the coming weeks. Thank you for continued support and for allowing me to serve as your representative in the Florida House.
Sincerely,"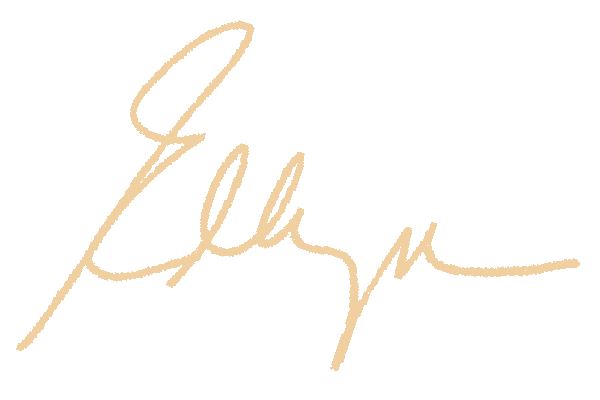 Ellyn Bogdanoff
Majority Whip
Florida House of Representatives – District 91
---
Senator Jeffrey Atwater Investigates Insurance Irregularities







Op-ed: Time for Insurance Companies to Explain Rates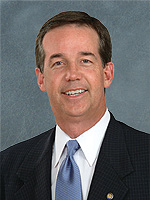 SENATOR JEFFREY ATWATER
February 2, 2008 -

Last January, a joint proclamation issued by Governor Charlie Crist, Senate President Ken Pruitt and House Speaker Marco Rubio announced a special legislative session from January 16th to January 22, 2007 to address skyrocketing property insurance rates. Although the Special Session didn't cure the insurance crisis, it hit all 4 issues enumerated in the January 9th joint proclamation - producing legislation to reduce property insurance premiums, reduce their future rate of growth, improve the availability and stability of property insurance and plug mitigation-related deficits in the State's building code.
Prior to the special session, Florida's carriers uniformly declared that nervous reinsurers were hiking costs based on new "worst case scenario" storm damage models created in response to the previous two devastating hurricane seasons. Insurance companies said that 25% of their premiums were attributable to these reinsurance cost increases. As part of the legislature's insurance reform, carriers were afforded access to the Florida Hurricane Catastrophe Fund's (CAT Fund) below-market reinsurance rates, expanding available resources from $16 billion to $28 billion, with the caveat that private insurers pass all of the realized savings to their ratepayers.

As last January's special session for Insurance came to a close, conflicting political interests undermined attempts to improve prospects for an equitable insurance market. In an eleventh hour effort, District 25 Senator Jeffrey Atwater solicited the approval of Governor Crist and Senator Pruitt to take a final run at reorganizing Citizens Insurance, a critical component of any reform package. Following a marathon negotiation with Citizens officials, Atwater announced Citizens' transformation into a competitive insurance entity instead of remaining as an unsustainable fiscal basket case. Until the session's new market stabilzation measures could produce results, only a viable "Citizens" could provide the required interim life-support for abandoned property owners. Because Atwater provided the final catalyst for the legislative insurance package - Crist, Pruitt and Rubio were able to close the session with an exclamation of success instead of an apologetic promise to "try again next year."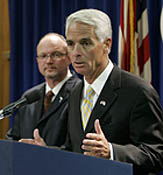 GOVERNOR CRIST AND COMMISSIONER
MCCARTY ANNOUNCE ALLSTATE SUBPOENAS

When Allstate's Florida "dummy" corporations (Allstate Floridian Insurance Co. and Allstate Floridian Indemnity Co.) asked for rate increases last month ranging from 28.3% to 41.9% instead of lowering rates as promised, Insurance officials went ballistic. At hearings called by Insurance Commissioner Kevin McCarty, Allstate withdrew the request, hoping to deter the Office of Insurance Regulation (OIR) from demanding further illumination of their relationships with insurance trade associations, insurance rating organizations, affiliated reinsurers and risk modeling companies in an effort to investigate the prospect of corporate collusion to justify artificially engineered rate increases.

Failing to produce documents subpoenaed by the State, Allstate instead submitted a 51-page objection, either citing the data's protected proprietary status or exclaiming its irrelevance. Commissioner McCarty pointed out that rate filings posted on the Office of Insurance Regulation website were cynically being characterized as trade secrets in the objection, although they are already a matter of public record. McCarty remained undeterred and, with the assistance of newly recruited actuary and consumer advocate J. Robert Hunter, continued to press for the suspected proof of wrongdoing. When McCarty suspended the carrier's ability to write new Florida policies for their refusal to comply with the subpeona, the Florida First District Court of Appeal decided to grant an immediate stay, precipitating an ongoing game of legal ping-pong between the OIR and Allstate. When Allstate's actions are taken in conjunction with its recent severe reduction in home policy renewals, it supports testimony from company executives revealing a plan code-named "Bermuda High", which encompasses Allstate's strategy to shift marketing focus to profitable auto insurance sales.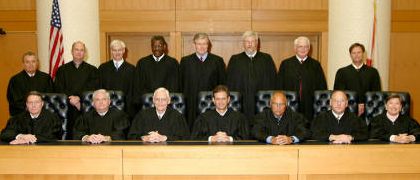 FLORIDA FIRST DISTRICT COURT OF APPEAL JUDGES

Having intimately participated in developing the State's rate stabilization plan, Senator Atwater's subsequent industry oversight has been intense and unrelenting. Upon noticing that carrier requests for rate increases were less in the nature of intermittent exceptions but seemingly part of a formulaic industry assault, Atwater lobbied the creation of a Senate Committee charged with actualizing the special session's legislative intent - lowering rates. While Galt Mile residents look to Atwater for representation in the Florida Senate, Senate peers and Governor Crist are relying on his extensive fiscal background and proven networking capabilities to ensure that ratepayers aren't victimized by what appears to be an industry strategy to enhance profits.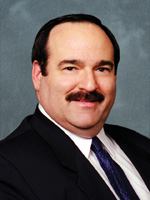 COMMITTEE CO-CHAIR
SENATOR STEVE GELLER

Accordingly, the Senate Select Committee on Property Insurance Accountability was empaneled to confront carriers that have brazenly defaulted on their promise to pass reinsurance savings through to customers. Co-chaired by Senators Jeffrey Atwater and Steven Geller, the committee scheduled three hearings for January 23rd, February 4th and February 5th. Since more than 33% of Florida's carriers have already requested increases despite experiencing lower costs, the January 23rd hearing probed the claimed rationale for what appears to be unjustified non-compliance with the year-old Statute.

On January 29th, the Senator corresponded with constituents, notifying them about his Committee's mandate, "As you know, the Senate Select Committee on Property Insurance Accountability has begun its investigation into insurance providers in our state. I thought this would be an important time to inform your neighbors about this process and let them know to keep an eye on this important investigation. Hence, I submit this op-ed for your consideration. As always, please let me know if there is any additional information that might be helpful." For the Senator's take on this critical issue, Read on: - [Editor]


Dear Friends,
Exactly one year after Governor Crist signed legislation designed to lower property insurance premiums, the Florida Senate has convened a special Select Committee to investigate why certain insurance companies are not passing the savings on to policyholders, as required by law.
In December, I called for the creation of a Senate Select Committee on Property Insurance Accountability. The purpose of the committee is to uncover why insurance companies failed to lower premiums after the State took on a substantial portion of risk. We have now notified selected insurance company executives that we will require them to testify under oath about their pricing practices and increased profits.
The committee initiated our work last week with expert testimony from J. Robert Hunter, a former Texas insurance commissioner and high-ranking official in both Republican and Democratic administrations in Washington. Mr. Hunter told the Select Committee that, had certain insurers followed the law, their customers would have seen bigger premium reductions.
Insurance companies testified a year ago that the biggest reason for mounting rates following the 2004-2005 hurricane seasons was the cost of reinsurance – coverage insurers themselves purchase for catastrophic events. To help alleviate this burden on Floridians, the State agreed to provide reinsurance at a fraction of the price charged by commercial reinsurers with the understanding that 100 percent of the savings would be passed along to consumers.
Mr. Hunter concluded that instead of passing along the savings to Floridians, a number of large insurance companies wrongfully diverted those discounts to other purposes including: excess profits, buying back stock and purchasing unnecessary excess reinsurance from related or parent companies at inflated prices.
State Insurance Commissioner Kevin McCarty was careful to indicate that not all companies failed to reduce rates. McCarty presented a list of companies that cut premium costs to their customers by 20 to 30 percent. By contrast, the Insurance Commissioner pointed out that the better known, national brand name insurers had offered far smaller decreases and some had the audacity to seek rate increases which the state quickly denied.
Floridians have serious questions about what happened to the savings we were promised. Those insurance companies that received the benefit of placing their reinsurance risk on the backs of the people of Florida in exchange for rate relief now owe our citizens some answers. Those answers should lead to fair and honest dealings with policyholders. The Select Committee is not out to arbitrarily punish insurers. But we are determined that all Floridians should see the relief they were promised, and we will pursue that goal with the full force of the law.
That's why our Select Committee is holding public hearings and putting witnesses under oath. The Legislature is pressing hard to alleviate the burden on homeowners. It's time for insurance companies to hold up their end of the deal.



Senator Jeffrey Atwater
Co-Chair, Select Committee on Insurance Accountability

To contact Senator Atwater, call his office in Broward County at (954) 847-3518 or in Palm Beach at (561) 625-5101. You can also contact him using his Senate email address at [email protected] or his private email at [email protected]. Click Here to access all of Senator Jeff Atwater's contact info on the GMCA Report Card page or Click Here to his Florida Senate web page.
---
Rep. Bogdanoff's January Newsletter







Representative Ellyn Bogdanoff, District 91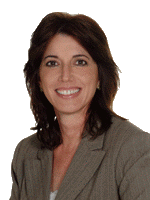 REPRESENTATIVE
ELLYN BOGDANOFF
January 17, 2008 -

Legislators are generally guided by constituent input. Their survival depends in part on promoting or supporting legislation advantageous to the voters that seat them. District 91 Statehouse Representative Ellyn Setnor Bogdanoff, the Galt Mile's voice in the Statehouse, also serves as the "Majority Whip" in the Florida House of Representatives. Her dual responsibilities require careful attention to properly organizing her time. She must balance her "Whip" responsibilities with advocating on behalf of the folks back home.

Legislators experience relatively short - yet frenetic - "seasons" during which they are preoccupied with supporting legislation favorable to constituents while working to sponsor their own bills. Once the legislative session starts, there is little available time to significantly alter their legislative strategy. Since lawmakers ordinarily organize that strategy prior to the start of the session, that is the optimum time to apprise them of your concerns.
In her January 2008 Newsletter, she explains how constituents with legislative interests can best advance their cause. Armed with a first-hand perspective of the daily rigors endured by her peers in the Florida Statehouse, Ellyn draws a roadmap for constituents aspiring to participate in the legislative process. She describes how issues should be packaged and delivered. Although her recommendations are applicably useful for contact with any legislator, they carry heightened significance for her constituents. While her "Whip" responsibilities understandably burden constituent communications once the session heats up, it also affords her an intimate familiarity with the session's legislative layout. By using the format she enumerates in her January Newsletter, constituents can be assured that their "previewed" concerns will be effectively matched to any legislative opportunities that surface during the session. Alternatively, you can always wait until the last minute before frantically peppering lawmakers with pleas, threats and/or "white papers" in support of some immediate agenda - GOOD LUCK. Notwithstanding, trying it her way should enhance prospects for a rewarding - if not successful - outcome. Read on - [editor]

"Dear Neighbor:
The 2008 Legislative session is quickly approaching, and with only 60 days to work, there is so much to accomplish. By sharing your opinions and ideas with me, you help decide what to do about the issues and pending legislation that affect us all. I value your suggestions and encourage you to express them:
Representative Ellyn Bogdanoff
Majority Whip
1421 South Andrews Avenue
Fort Lauderdale, FL 33316
(954) 762-3757
Representative Ellyn Bogdanoff
Majority Whip
402 S. Monroe Street, 323 Capitol
Tallahassee, FL 32399
(850) 488-0635
I receive a tremendous number of phone calls, mail and email from our neighbors and I am often at the capitol past midnight to read and respond to it all. I would like to provide some tips and ideas to help you get the most impact out of your communications:
Know how to contact me and your other elected officials. If you don't know who represents you, you can find out by calling my office.

Understanding the legislative process will help you effectively express your ideas. We are happy to explain the process or guide you to some materials that can assist you.

Contact your representative about a particular issue before the Legislature takes action on it. Most matters coming before the Legislature are well publicized before session. You can track legislation online at: www.myfloridahouse.gov.

I am sure it is no surprise, but the press does not always get it right. Feel free to call my office if you read something in the paper or online. Things change rapidly and often change after something is put in print. We are happy to discuss any issue with you, so feel free to call my office for an explanation or clarification.

Use a variety of communication methods. You might choose to write or fax, but the most effective methods are: e-mail, telephone, or a visit to my office at 1421 South Andrews Avenue. Aaron and Mike are there when I am in Tallahassee to answer and questions. If you make it to Tallahassee, call Katie in the Whip's office or Mike or Aaron and set up something in advance. I am always available to visit with folks from home.
When corresponding with my office or any other member of the legislature, I have found over the years that the following components of any communication are the most helpful:
Tell me what effect you think a particular bill, if it becomes law, will have on you, your children, business, or community. Be concise, but specific.

Concentrate on One Issue

Feel free to suggest a course of action and offer assistance. I have never passed a bill without a great deal of help from many people. It is a team effort.

Type or print legibly. Sign your name neatly and give your address and telephone so I can respond to you.

Try to identify your issue or opinion in the first 2 lines of any correspondence. It makes it easier for our office to prioritize and address the issue on a timely basis.

It is best to cover only one issue per letter.

It is helpful if you can provide facts to support your opinion. It saves us research time when things are moving fast and often those facts can assist us in persuading other members.

Personalized letters have more impact. Standardized letters are often filed and given a standard response. If you are supporting an issue and your organization provided you with a form letter, change it and do something in the first paragraph to catch the attention of the member.

If you can, prepare a one-page fact sheet concerning your issue and email or mail it to me as follow up. We deal with hundreds of issues during session and I keep a folder on each issue as session progresses. It is helpful if I can refer to a fact sheet before voting.
I try to make it back to the district each week, but as we enter the last stretch of Session, I will likely spend more time in Tallahassee. We are working long hours, virtually 7 days a week. Your ideas have been invaluable to solving the challenges our state faces, and your perspective continues to shape our agenda. Please stay in touch and email me anytime at [email protected]. Thank you for your continued support and for allowing me to serve as your representative in the Florida House.
Until next time,"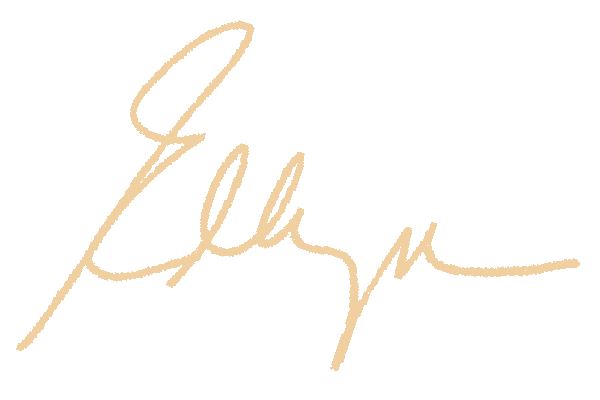 Ellyn Bogdanoff
Majority Whip
Florida House of Representatives – District 91
---
To GMCA HOME
To CITY OF FORT LAUDERDALE PAGE
To FORT LAUDERDALE BUDGET CRISIS PAGE
To BROWARD COUNTY PROPERTY APPRAISER PAGE
To AUTOMATED EXTERNAL DEFIBRILLATOR PAGE