---
2018 Legislative Session
---
---
Statehouse Representative Chip LaMarca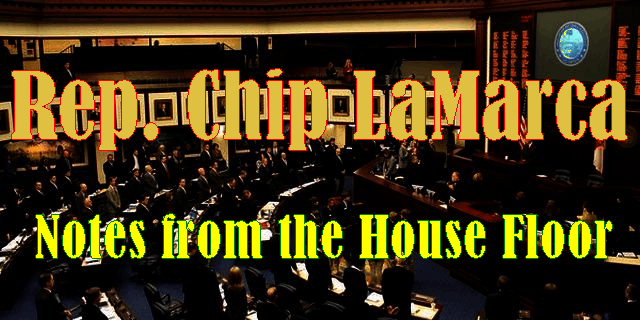 Happy Holiday; District Office; New Staffers; Contact Info

Commentary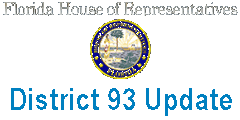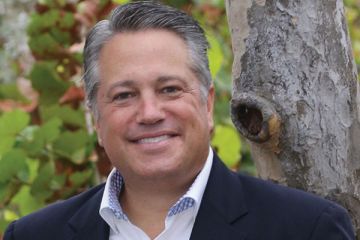 DISTRICT 93 STATEHOUSE REP. CHIP LAMARCA
January 11, 2019 -

In his first constituent message since relocating to Tallahassee, newly elected District 93 Florida House Representative Chip LaMarca opens his December 2018 LaMarca Letter with Holiday greetings and an expression of gratitude for his political ascendancy. Still settling into his new digs in the State Capital, LaMarca reports his progress in selecting a site for a local District office (1827 NE 24th street in Lighthouse Point) and accumulating new staff. In Tallahassee, LaMarca set up shop at 1401 The Capitol, 402 South Monroe Street, Tallahassee, FL 32399 (telephone: 850-717-5094).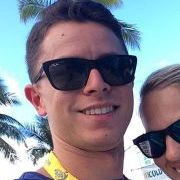 COREY STANISCIA

LaMarca's newly appointed Legislative Assistant Corey Staniscia may ring familiar. After interning for former House Speaker Will Weatherford in 2011, Staniscia served as former District 93 State House Representative George Moraitis' legislative aide, and later managed his 2014 re-election campaign. LaMarca snatched up Staniscia from the Tripp Scott law firm, where he was working as a Governmental Relations Consultant.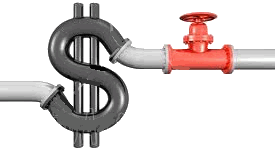 LaMarca was appointed to 6 House Committees, including the Energy & Utilities Subcommittee; the Government Operations & Technology Appropriations Subcommittee; the PreK-12 Quality Subcommittee; the Oversight, Transparency & Public Management Subcommittee; the powerful Judiciary Committee and the Joint Legislative Auditing Committee.

While hunting votes prior to the election, LaMarca promised Galt Mile officials that he would fight to protect and benefit his association constituents, including support for legislation that would provide high rise condo and cooperative homeowners with the right to decide whether or not to install a currently mandated Engineered Life Safety System (ELSS) - spin for a costly fire sprinkler retrofit. For Representative Chip LaMarca's December 2018 Newsletter, read on... – [editor]


The LaMarca Letter


December 2018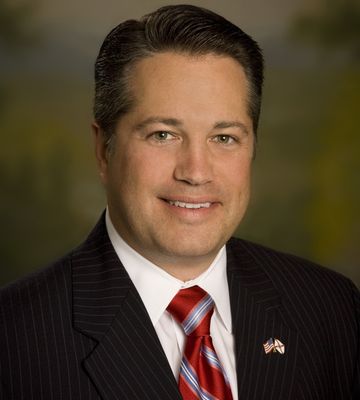 DISTRICT 93 STATEHOUSE
REPRESENTATIVE CHIP LAMARCA

I would first like to wish everyone a happy and healthy New Year, and hope that your holiday season was full of friends, family, and great memories.

I would also like to thank you for your support during my time as your Broward County Commissioner, and for entrusting me to continue to represent you as your State Representative. It has always been an honor to serve you, and I am looking forward to continuing to serve you in the Florida House of Representatives for District 93.

We are currently in the process of opening up our District Office to service our constituents with any issues that may arise dealing with local and state level issues and agencies. Our Tallahassee office address and phone number will be announced shortly.

The local office will be located at 1827 NE 24th street, Lighthouse Point, FL 33064 and the best number to reach us at will be (954)-784-4531. We will typically be open during normal business hours and by appointment. You will also be able to reach me directly through email at [email protected].
---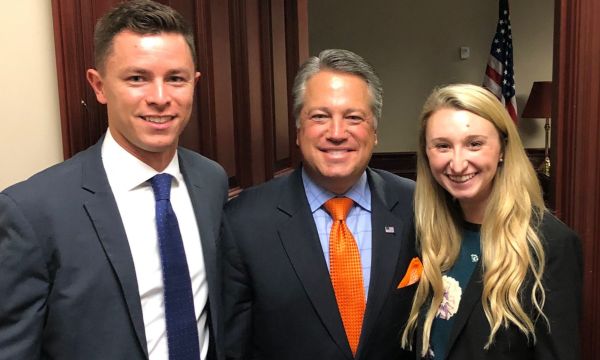 LEGISLATIVE ASSISTANT COREY STANISCIA, CHIP LAMARCA AND DISTRICT EXECUTIVE SECRETARY SAMANTHA VERNER
---
The District 93 team has been assembled, and I am extremely proud to announce that Corey Staniscia will serve as the Legislative Assistant and Samantha Verner will serve as District Executive Secretary. Corey, a District 93 resident, graduated from the University of South Florida and has extensive knowledge working within the Florida Legislature and other government entities will be based in Tallahassee. Samantha is a long-time Broward County resident, a recent graduate of Florida Atlantic University with a degree in political science and women's studies, and a Marjory Stoneman Douglas High School alumni, will be based in the district office and here to help with all local and constituent outreach issues. You will be able to reach them both directly at [email protected] and [email protected].
We will begin traveling to Tallahassee for legislative committee weeks starting in January in preparation for the 60-day Legislative Session kicking off March 5. As always, if you ever have any questions, comments, or concerns, please do not hesitate to reach out to me or my staff.
It is an honor to continue to serve the residents of northeast Broward County.
Wishing you a Happy Holidays and a Happy New Year!
Best Wishes,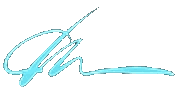 Representative Chip LaMarca
Florida House District 93

Click To Top of Page

---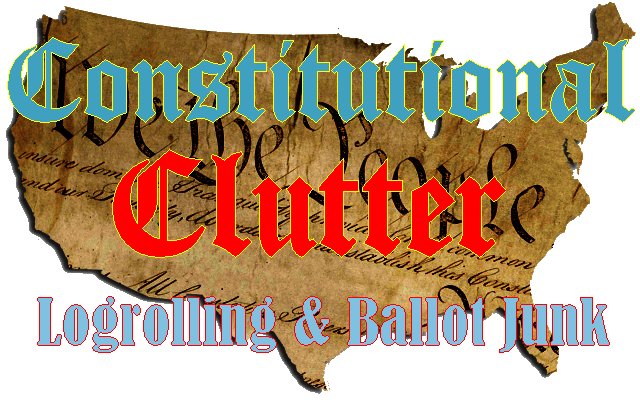 Courts on Garbage Watch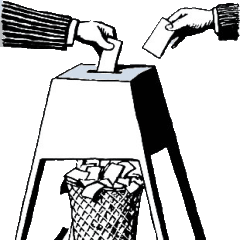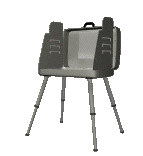 September 28, 2018 - Given the political fireworks launched during elections, most voters would rather flip a coin than self-educate about Ballot questions or proposed Constitutional Amendments. As a result, unscrupulous politicians and industrial juggernauts religiously use them as vehicles for realizing outrageous measures that would otherwise wither under marginal scrutiny.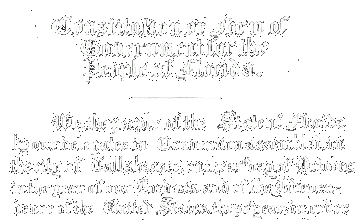 Of the five methodologies available to amend the Florida Constitution, citizen initiative petitions and legislative Joint Resolutions (SJR, HJR) are the most common. When stonewalled by lawmakers in the majority party (who control the legislative spigot), citizens or business interests can place an amendment on the ballot by collecting petition signatures equal in number to 8% of the votes cast in the last Presidential election and sourced from at least one-half of the State's Congressional Districts.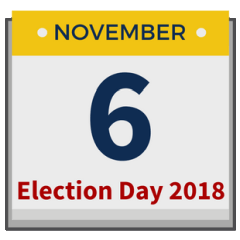 To place a proposed Constitutional Amendment on the November 6, 2018 Ballot, a Citizen's initiative had to petition the signatures of 766,200 registered Florida voters by the February 1, 2018 filing deadline. In contrast with the rigorous eligibility burden mandated for citizens, for lawmakers in the majority party, bagging the 60% approval in both chambers required for a joint resolution is often easier than breathing.

Constitutional amendments can be proposed by the Taxation and Budget Reform Commission, a panel of 25 members selected by the Governor, the House Speaker and Senate President that meets every 20 years (next time in 2027) - and only provides for two members of the minority party. The fourth vehicle is a Constitutional Convention, which must be requested in a voter initiative and approved by a simple majority. Lastly - and this tear's headliner - amendments can be balloted by the Florida Constitution Revision Commission (CRC), which is established every 20 years to consider and propose amendments (met in 2017 - 2018); its 37 members are mostly selected by the Governor, the House Speaker, the Senate President, and include the Florida Attorney General - although three others are selected by the Florida Supreme Court.

Overwhelmingly predominated by the majority party, the CRC invariably furthers a partisan agenda. Unlike other ballot proposal vehicles, the CRC is allowed by law to bundle more than one issue into each question, a practice known as "logrolling". This format has devolved into a cliché - as it has been systematically used to cloak a nefarious objective. Usually, a series of inane and/or "apple pie" measures serve as window dressing for a surreptitious power grab, a special interest payoff - a back-door proposal that would ordinarily go down in flames.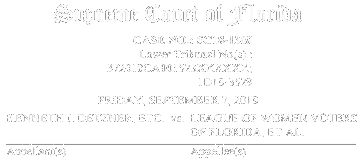 Although thirteen (13) Proposed Amendments were initially certified for the ballot (eight proposed by the CRC, three by the Florida Legislature and two by citizen initiative), one of them – Amendment 8 - was scratched by the Florida Supreme Court. Amendment 8 would have mandated term limits of eight years for all Florida school boards; required schools to teach "civic literacy" and allowed the state to create public schools, something only local school boards currently can do. In addition to supplanting locally elected school boards with Tallahassee bureaucrats - it would provide for funding private Charter Schools with your tax dollars. Upholding a lower court decision, the high court ruled that Amendment 8 misled voters by not clearly stating its true purpose and never mentioning charter schools by name.

Three other CRC measures - Amendments 7, 9 and 11 - were also struck down by court rulings and removed from the ballot, but may reappear pending appeals. Potentially, twelve (12) Constitutional Amendments (nine (9) surviving ballot measures and three (3) under appeal) could appear on the November 6, 2018 general election ballot. Keep in mind - many of them camouflage constitutional hop-toads couched in misleading Ballot language. Several were created for the sole purpose of abridging your rights or draining your wallet, read on:


Proposed Amendment #1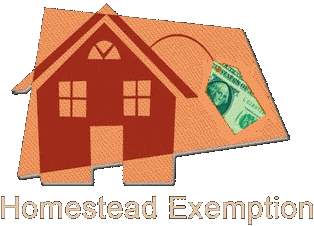 Ballot Title: Increased Homestead Property Tax Exemption

Reference: Amendment #1 would amend Section 6(a) of Article VII and add a section to the Florida Constitution's Article XII Schedule; Referred by the Florida Legislature.

Official Ballot Summary: Proposing an amendment to the State Constitution to increase the homestead exemption by exempting the assessed valuation of homestead property greater than $100,000 and up to $125,000 for all levies other than school district levies. The amendment shall take effect January 1, 2019


What you need to know


Ballot Amendment 1 creates a third $25,000 Homestead exemption, although inapplicable to the School Board levy. As of 2018, Section 6(a) of Article VII of the Florida Constitution allows for a $25,000 Homestead exemption on the portion of home's value between $0 and $25,000, and another $25,000 on the portion of home's value between $50,000 and $75,000 – a $50,000 total deduction for homes valued at more than $75,000.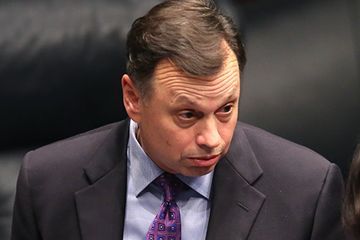 SENATOR TOM LEE

If approved by the electorate, beginning January 1, 2019, a third $25,000 homestead exemption could be claimed on that portion of a home's value between $100,000 and $125,000. This measure is controversial. Although it would only benefit roughly 2.4 million homesteaded Floridians with properties worth more than $125,000, it will cost local jurisdictions more than $687 million in lost revenues, leaving a huge gap in local government budgets.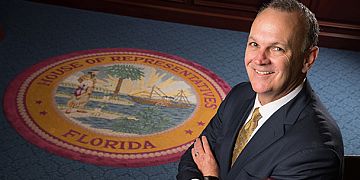 HOUSE SPEAKER RICHARD CORCORAN

Although originally filed by Senator Tom Lee as Senate Joint Resolution 1774 (SJR 1774) on March 7, 2017, its companion bill in the other chamber, House Joint Resolution 7105 (HJR 7105) was ultimately approved and filed with Secretary of State on May 5, 2017. The resolutions encountered blowback in the Senate and party-line votes in the House due to its adverse impact on local governments. A political force of nature, House Speaker Richard Corcoran has repeatedly characterized local governments as inefficient, corrupt and wasteful; and has supported a litany of bills that pre-empted local regulations to the Legislature. He announced that Amendment 1 was specifically designed to starve Counties and Cities. Corcoran helped leverage the necessary Statehouse votes.

Unfortunately, this election year popcorn is a mixed bag for the Galt Mile. To prevent threatened service cuts, cities and counties will offset the resulting revenue shortfall by shifting the assessment burden to small business owners, manufacturers, working families and non-homesteaded property owners - which includes thousands of Galt Mile snowbirds. Anticipating the amendment's approval, Broward County is adding $11 million annually to reserves for 3 years to fund the projected $34 million shortfall in FY 20. What happens in subsequesnt years will depend on the economy.


Proposed Amendment #2



Ballot Title: Limitations on Property Tax Assessments
Reference: Amendment #2 would amend Section 27 of Article XII of the Florida Constitution; Referred by the Florida Legislature and primarily supported by Amendment 2 is for Everybody - a lobbying puppet of the powerful Florida Association of Realtors.
Official Ballot Summary: Proposing an amendment to the State Constitution to permanently retain provisions currently in effect, which limit property tax assessment increases on specified non-homestead real property, except for school district taxes, to 10 percent each year. If approved, the amendment removes the scheduled repeal of such provisions in 2019 and shall take effect January 1, 2019.


What you need to know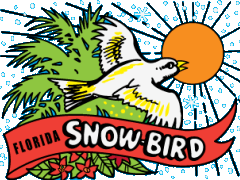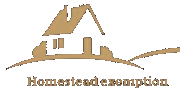 On January 23, 2017, the amendment was filed in the state legislature as House Joint Resolution 21 (HJR 21). Unanimously approved in the House and snagging all but 3 votes in the Senate, on May 8, 2017, the resolution was enrolled with the secretary of state.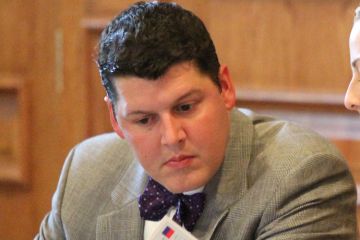 ROBERT WEISSERT OF FLORIDA TAXWATCH

In 2008, voters approved Amendment 1, a constitutional amendment that, among other provisions, created a cap of 10 percent on annual non-homestead parcel assessment increases. Other provisions in that landmark amendment - a second $25,000 Homestead Exemption, a $25,000 exemption tor tangible personal property and Save-Our-Homes portability - were all permanent. The "snowbird cap" expires on January 1, 2019,. Although conceived as a hedge against a housing bubble, snowbirds, landlords and business owners were finally provided a cap on their tax exposure. In limiting the property tax on rental properties, the cap increases the availability of affordable housing by cushioning leasing costs for tenants. It also slows inflation by lowering merchant overhead, provides relief to millions of Florida snowbirds and brings a measure of parity to a poorly balanced tax code. Since it doesn't apply to the School Board assessment, educational resources are preserved.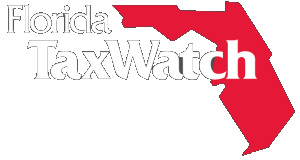 Seven weeks before the measure sunsets, Florida voters will have an opportunity to make the cap permanent. If Amendment 2 fails, all non-homestead property would be assessed at its full value beginning in January 2019. Referring to an in-house study that assesses the economic impact, executive vice president and counsel Robert Weissert at Florida TaxWatch explained, "the combined tax increase could potentially reach $700 million annually." Amendment 2 enjoys broad statewide support. The only known objection is a protocol shortfall by the League of Women Voters, whose basic policy asserts that "No tax sources or revenue should be specified, limited, exempted, or prohibited in the Constitution." This is a no brainer - vote "YES".


Proposed Amendment #3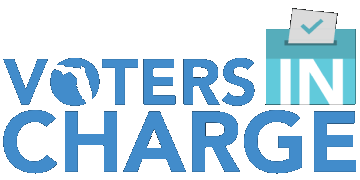 Ballot Title: Voter Control of Gambling in Florida
Reference: Amendment #3 would add a Section 29 to Article X of the Florida Constitution; Sponsored primarily by Voters in Charge; Citizen Initiative.
Official Ballot Summary: This amendment ensures that Florida voters shall have the exclusive right to decide whether to authorize casino gambling by requiring that in order for casino gambling to be authorized under Florida law, it must be approved by Florida voters pursuant to Article XI, Section 3 of the Florida Constitution. Affects articles X and XI. Defines casino gambling and clarifies that this amendment does not conflict with federal law regarding state/tribal compacts.


What you need to know


GOV. CHARLIE CRIST SIGNS SEMINOLE CASINO PACT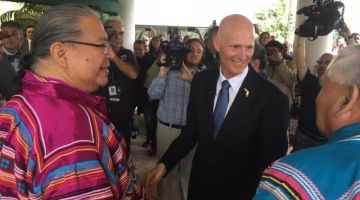 GOV. RICK SCOTT EXTENDS SEMINOLE CASINO PACT

In 2004, voters passed an initiative, Amendment 4, to allow voters in Miami-Dade and Broward counties to authorize slot machines at parimutuel facilities, such as horse racing, greyhound racing, and jai alai exhibititions, that existed and were licensed during the prior two years. The Seminole Tribe of Florida, through the Indian Gaming Regulatory Act (IGRA), negotiated a Class III gaming compact with Republican Gov. Charlie Crist on July 7, 2010, allowing the Seminole Tribe to operate blackjack at five facilities through 2015, sharing revenue with the state. In 2015, Gov. Rick Scott (R) extended the compact with the Seminole Tribe for 20 years, adding craps and roulette to the agreement and providing the tribe with an exclusive right to blackjack. Except in Broward and Miami-Dade Counties, card games, casino games, and slot machines are currently prohibited at non-tribal facilities in Florida.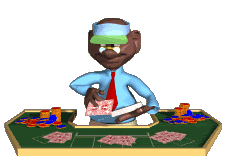 Approval of Amendment 3 would provide voters with the "exclusive right to decide whether to authorize casino gambling in the State of Florida," and make the citizen initiative process "the exclusive method of authorizing casino gambling." The Florida State Legislature would be prohibited from authorizing casino gambling through statute or a constitutional amendment referred to the ballot. The measure would affect card games, casino games, and slot machines while omitting pari-mutuel wagering on horse racing, dog racing, or jai alai exhibitions. The amendment doesn't impact casino gambling on Native American tribal lands established through state-tribe compacts.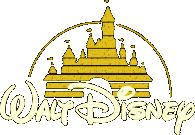 Compared to crafting an empowering statute or a legislative ballot referral, achieving consent by citizen initiative is significantly more difficult. A two signature threshold must first be met for ballot position. In addition to a statewide acquisition of signatures equal to 8 percent of the votes cast in the preceding presidential election, to comply with a constitutional distribution requirement, the signature totals in at least half (14) of Florida's 27 Congressional Districts must also be equal to 8 percent of the district-wide vote in the last presidential election. Districts seeking to increase entertainment revenues by embracing casino gambling would be forced to rely on the approval of neighboring districts with competing alternative entertainment venues.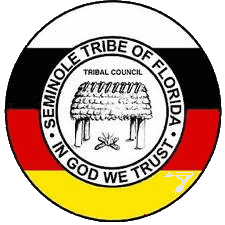 The handiwork of two corporate goliaths, this measure was designed to block the growth of Florida gaming - and each of the amendment's supporters have endorsed this objective. Amendment sponsor "Voters in Charge" is the lobbying spawn of the Walt Disney Company and the Seminole Tribe of Florida. 97% of the $27.27 million amassed by "Voters in Charge" was pumped in by Disney Worldwide Services, Inc. ($14.65 million) and the Seminole Tribe of Florida ($11.78 million), whose shared objective is to preempt competition. Disney aspires to legally restrict Floridians and visitors to "wholesome family-friendly entertainment". As exclaimed by incoming Senate President Bill Galvano, Amendment 3 virtually locks up a gambling monopoly for the Seminole Tribe of Florida.
Whether you support or oppose casino gambling, rest assured that Amendment 3 is not a grand exercise in Democracy, but a surreptitious vehicle for quashing competition. As such, if you think the gaming industry can boost the state economy, vote no. Conversely, if you believe that gambling is the devil's playground, vote yes.


Proposed Amendment #4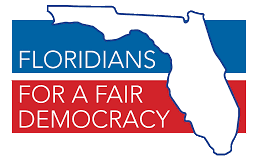 Ballot Title: Voting Restoration Amendment
Reference: Amendment #4 would amend Section 4 of Article VI of the Florida Constitution; Sponsored primarily by Floridians for a Fair Democracy, Inc; Citizen Initiative.
Official Ballot Summary: This amendment restores the voting rights of Floridians with felony convictions after they complete all terms of their sentence including parole or probation. The amendment would not apply to those convicted of murder or sexual offenses, who would continue to be permanently barred from voting unless the Governor and Cabinet vote to restore their voting rights on a case by case basis.


. What you need to know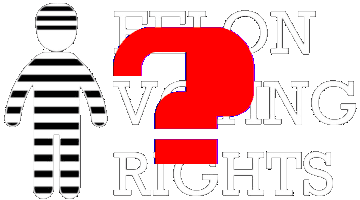 As of 2018, Florida is one of four states - along with Iowa, Kentucky, and Virginia - where convicted felons do not regain the right to vote, until and unless a state officer or board restores an individual's voting rights. This felon voting law was part of the Florida Constitution of 1968 - the state constitution active in 2018 - as well as the state constitutions of 1885 and 1868 - a vestige of Florida's post-Civil War concerns. Of the 50 states, two states - Maine and Vermont - do not rescind the right to vote for convicted felons, allowing them to vote while incarcerated; 14 states and Washington, D.C., restore voting rights upon completion of a prison sentence; four states restore voting rights upon completion of prison and parole time; 19 states restore the right to vote after prison time, parole, and probation are completed; and seven states have systems where certain felons, based on the type or number of crimes committed, regain the right to vote.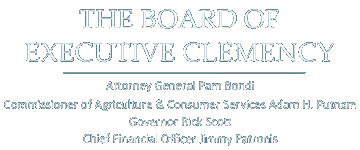 Amendment 4; was designed to restore voting rights for convicted felons, except those convicted of murder or a felony sexual offense, upon the completion of all terms of sentence, including prison, parole, and probation. Under former Florida Governor Charlie Crist, the Executive Clemency Board automatically restored the rights of felons who had completed their sentences, paid restitution, and had no pending criminal charges. Eliminating those reforms, Governor Rick Scott (R) required convicted felons to wait five or seven years, depending on the type of offense, after the completion of their sentences to request that the board consider the restoration of their voting and other civil rights.

In Florida, an estimated 1,686,318 persons - 10.43 percent of the voting age population - are barred from voting due to felonies (the nation's highest disenfranchisement rate). Between 2012 and 2016 the Florida Department of Law Enforcement reported 6,759 felony convictions for driving with a suspended license. Rep. Charlie Crist (D-Fla) asked if someone who has paid his debt to society for driving with a suspended license should lose his right to vote for the rest of his life? Vote your conscience.


Proposed Amendment #5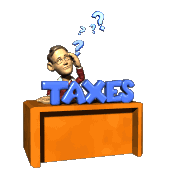 Ballot Title: Supermajority Vote Required to Impose, Authorize, or Raise State Taxes or Fees
Reference: Amendment #5 would add a Section 19 to Article VII of the Florida Constitution; Referred by the Florida Legislature.
Official Ballot Summary: Prohibits the legislature from imposing, authorizing, or raising a state tax or fee except through legislation approved by a two-thirds vote of each house of the legislature in a bill containing no other subject. This proposal does not authorize a state tax or fee otherwise prohibited by the Constitution and does not apply to fees or taxes imposed or authorized to be imposed by a county, municipality, school board, or special district.


What you need to know



On January 9, 2018, Republican Gov. Rick Scott, in his last State of the State address, called on the state legislature to pass a constitutional amendment requiring a two-thirds vote to increase taxes. The legislature passed House Joint Resolution 7001 (HJR 7001), which was enrolled as Amendment 5 and filed with Secretary of State on Friday, March 16, 2018.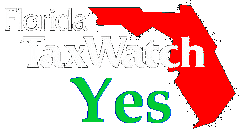 Amendment 5 would require a two-thirds vote of each chamber of the Florida State Legislature to enact new taxes or fees or increase existing ones. As of 2018, the state legislature can enact new taxes or fees or increase existing ones, except the corporate income tax, through a simple majority vote in each chamber. Voters approved the amendment for the corporate income tax, with a three-fifths vote requirement to increase the tax above 5.0 percent, in 1971. Supported by Florida TaxWatch and opposed by the League of Women Voters of Florida, the measure would preclude a party-line vote to raise taxes or fees, unless a single party controlled 27 seats in the state Senate and 80 seats in the Statehouse.


Proposed Amendment #6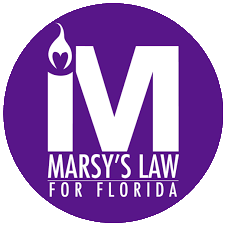 Ballot Title: Rights of Crime Victims; Judges
Reference: Amendment #6 would amend Section 16 of Article I and Sections 8 and 21 of Article V of the Florida Constitution and add a new section to Article XII of the state constitution; Referred as a Proposal by the Florida Constitution Revision Commission (CRC).
Official Ballot Summary: Creates constitutional rights for victims of crime; requires courts to facilitate victims' rights; authorizes victims to enforce their rights throughout criminal and juvenile justice processes. Requires judges and hearing officers to independently interpret statutes and rules rather than deferring to government agency's interpretation. Raises mandatory retirement age of state justices and judges from seventy to seventy-five years; deletes authorization to complete judicial term if one-half of term has been served by retirement age


What you need to know


BROADCOM CO-FOUNDER HENRY NICHOLAS

Amendment 6 would make changes to the state's law regarding the rights of crime victims, the age at which judges are required to retire, and judicial deference. The constitutional amendment regarding the rights of crime victims - known as Marsy's Law - would provide crime victims, their families, and their lawful representatives with specific rights, including a right to due process and to be treated with fairness and respect; a right to be free from intimidation, harassment, and abuse; a right to have the victim's welfare considered when setting bail; a right to proceedings free from unreasonable delay, among others.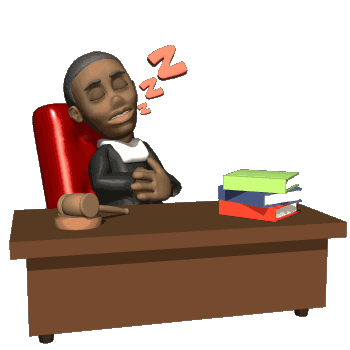 Broadcom Corporation co-founder Henry Nicholas started campaigning for this kind of legislation to increase the rights and privileges of victims. He formed the national organization Marsy's Law for All in 2009. Marsy's law is named for Henry Nicholas' sister Marsy Nicholas, a California college student who was murdered by her ex-boyfriend in 1983. Henry and his mother were confronted by Marsy's ex-boyfriend after his release on bail - prompting their advocacy on behalf of victim's rights. Voters in six states approved ballot measures for Marsy's Law, with the most recent in Ohio. Voters in neighboring Georgia will also consider an amendment for a Marsy's Law in 2018.
Amendment 6 would increase the age at which judges are required to retire from 70 to 75 and prohibit state courts from deferring to an administrative agency's interpretation of a state statute or rule in lawsuits. The Florida Constitution Revision Commission (CRC) voted 34 - 3 to place Amendment 6, which is composed of three constitutional amendment proposals, on the ballot. As Amendment 6 bundles three constitutional amendments, voters cannot approve or reject some, but not all, of the amendments. Voting "yes" on the ballot measure is a vote to pass the three constitutional amendments. Voting "no" on the ballot measure is a vote to reject the three constitutional amendments. Again - vote you conscience.


Proposed Amendment #10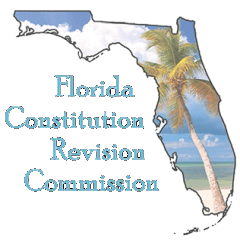 Ballot Title: State and Local Government Structure and Operation
Reference: Amendment #10 would amend to Section 3 of Article III, Sections 4 and 11 of Article IV and Sections 1 and 6 of Article VIII of the Florida Constitution; Referred as a Proposal by the Florida Constitution Revision Commission (CRC).
Official Ballot Summary: Requires legislature to retain department of veterans' affairs. Ensures election of sheriffs, property appraisers, supervisors of elections, tax collectors, and clerks of court in all counties; removes county charters' ability to abolish, change term, transfer duties, or eliminate election of these offices. Changes annual legislative session commencement date in even- numbered years from March to January; removes legislature's authorization to fix another date. Creates office of domestic security and counterterrorism within department of law enforcement.


What you need to know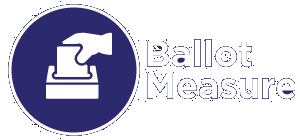 The Florida Constitution Revision Commission (CRC) voted 29 - 8 to bundle four constitutional amendments into Amendment 10, which was placed on the November 2018 ballot. Proposal 9, Proposal 13, Proposal 26, and Proposal 103 were combined to create Proposal 6005, which formed the basis of this ballot measure.

Amendment 10 requires the legislature to provide for a state Department of Veterans Affairs. In 1988, voters approved constitutional authorization to create a Department of Veterans Affairs, which was shortly thereafter established by the state legislature. In Amendment 10, creation of a Department of Veterans Affairs is required, not simply authorized. Since that Department is now almost 30-years old, this is essentially a housekeeping change with no practical benefit.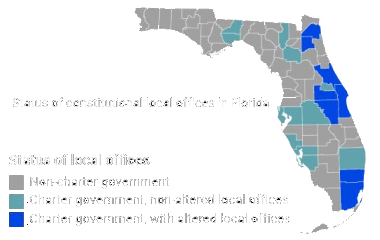 The skunk in Amendment 10 is a provision (CRC Proposal 13) that prohibits counties from abolishing certain local offices - sheriff, tax collector, property appraiser, supervisor of elections, and clerk of the circuit court - and requires elections for these offices. In Florida, counties with voter-approved charters are allowed to alter the duties managed in local constitutional offices or reassign those duties and abolish the offices. Of the state's twenty charter-governed counties, eight have either changed or eliminated at least one constitutional office. For example, in Miami-Dade, a sheriff is not elected but appointed by the County board while Volusia and Broward counties neither need nor elect tax collectors.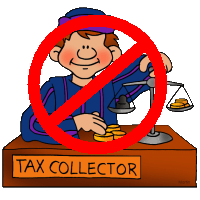 In 1974, Broward County voters abolished their elected tax collector position and transferred many of the duties from the clerk of courts to the County administrator and the Department of Finance and Administrative Services. An independently selected county auditor was also created. With the approval of Tallahassee, the changes enhanced the efficient delivery of these services while saving $millions for County taxpayers. If this amendment passes, the offices would have to be restored, along with an increased taxpayer burden. Since the amendment would take effect in Miami-Dade and Broward counties on January 2, 2025, both counties would have to fund elections for the reconstituted offices in 2024. Cities and counties across the state oppose this provision for undermining the right of residents to local self-governance.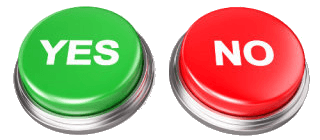 The amendment also creates a state Office of Domestic Security and Counter-Terrorism and requires the legislature to convene the regular legislative session on the second Tuesday of January of even-numbered years. As Amendment 10 includes four divergent constitutional amendments, the electorate isn't afforded an opportunity to approve those that make sense, and reject the bear traps. Voters must vote yes or no on the entire package. Since the housekeeping measure for the Department of Veterans Affairs has no impact, and lawmakers can easily create the Office of Domestic Security and Counter-Terrorism and change the start date of any legislative session, the remaining issue in this logrolled amendment begs the question - should your county answer to you - or Tallahassee?


Proposed Amendment #12



Ballot Title: Lobbying and Abuse of Office by Public Officers
Reference: Amendment #12 would amend Section 8 of Article II, Section 13 of Article V and add a new section to Article XII of the Florida Constitution; Referred as a Proposal by the Florida Constitution Revision Commission (CRC).
Official Ballot Summary: Expands current restrictions on lobbying for compensation by former public officers; creates restrictions on lobbying for compensation by serving public officers and former justices and judges; provides exceptions; prohibits abuse of a public position by public officers and employees to obtain a personal benefit.


What you need to know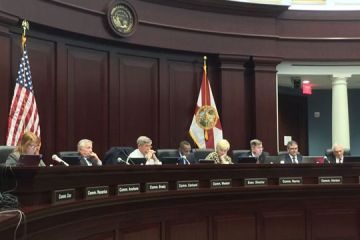 FLORIDA ETHICS COMMITTEE

Amendment 12 would make sweeping changes to the state Constitution's "ethics in government" provisions, following a failed attempt by the Legislature in 2018 to reform lobbying practices. It would prohibit public officials from lobbying for compensation during the official's term in office and for six years after the official leaves office. Under the current ethics rules, state lawmakers need only wait two years after leaving office before they can begin collecting a check for peddling influence in the legislature. This proposed amendment would expand the prohibition to lobbying federal and local governments, and would also apply to statewide officeholders, such as Cabinet members.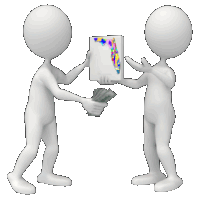 Originally approved by the CRC as Proposal 6007, Amendment 12 also applies to County and City officials, Department heads in Executive State agencies and tax district officials - who are also banned from lobbying their governing bodies while in office and for six years after they leave. Judges are banned from lobbying state government for six years after they leave the bench. Additionally, it prohibits public officials from using the office to obtain a disproportionate benefit for themselves or their families. It tasks the Florida Commission on Ethics with defining "disproportionate benefit" and codifying punishment. Although it fails to address the real problem with lobbying - the funding of political campaigns by special interests - Amendment 12 is a step in the right direction.


Proposed Amendment #13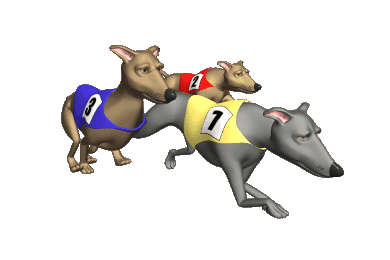 Ballot Title: Ends Dog Racing
Reference: Amendment #13 would add a new section to Article X and a new section to Article XII of the Florida Constitution; Referred as a Proposal by the Florida Constitution Revision Commission (CRC).
Official Ballot Summary: Phases out commercial dog racing in connection with wagering by 2020. Other gaming activities are not affected.


What you need to know


SENATOR AND CRC PANELIST TOM LEE

Initially filed as Proposal 67 by sponsor Tom Lee, it was revised by the CRC as Proposal 6012, and added to the November 2018 ballot as Amendment 13. As of 2018, Florida was one of 10 states where wagering on dog races is legal. Of the nation's 18 dog-racing tracks currently operated for gambling in six different states, 12 are in Florida. Neigboring Alabama is also one of the six states with active dog racing tracks. The remaining 40 states had prohibited wagering on dog races. Gambling was illegal in Florida until 1931, when the Florida State Legislature passed a law to allow wagering on horse racing and dog racing.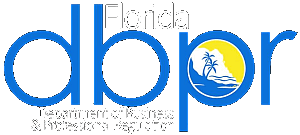 If approved, Amendment 13 would prohibit Florida pari-mutuel operations (a type of betting pool) from racing dogs for wagering after January 1, 2021. All wagering on the outcome of live dog races held in Florida - primarily greyhounds - would also be prohibited. Dog tracks operated by licensed permitholders would be allowed to host other pari-mutuel sports such as horse racing and jai-alai, and continue offering other types of gambling, including poker rooms. Also, the amendment waives a state requirement that tracks hold a full schedule of live greyhound races in order to continue operating poker rooms or slot machines as part of their pari-mutuel licenses. The Department of Business and Professional Regulation, which oversees the Division of Pari-Mutuel Wagering, estimated annual losses of $1 million and $1.3 million in tax and fee revenues in fiscal years 2019 and 2020 - if voters approve the ban.
Primarily advocated by Protect Dogs- Yes on 13 - organized to end the cruelty of greyhound racing in Florida - the ban is also supported by several animal advocates, including the Committee to Protect Greyhounds, the Animal Legal Defense Fund, Pets Ad Litem, and others. Committee to Support Greyhounds is leading the campaign in opposition to this amendment. Amendment 13 authorizes the Florida Legislature to specify civil or criminal penalties for violating the constitutional amendment. Animal advocates will vote YES, inveterate gamblers will vote NO. Which are you?

---
Statutory Surgery





2018 Omnibus Association Bill



April 14, 2018 - A few years ago, rampant abuses by rogue Condo Boards in Miami-Dade sparked a series of events that prompted revisions to the laws governing Florida associations. According to the Florida Department of Business and Professional Regulation (DBPR), during 2015 condos in Miami-Dade recorded the highest number of complaints of any Florida county for forged ballots, financial fraud, election irregularities, missing records, and disappearing funds. Of the 1,908 complaints received statewide, 566 were filed in Miami-Dade.
2017: Reining in Criminal Abuses




Following a 2016 probe by South Florida media outlets el Nuevo Herald and Univisión 23 that confirmed the Miami abuses, a Miami-Dade Grand Jury issued a scathing report about the fraudulent rip-offs collusively perpetrated by rogue Condo Boards and shady management companies in Miami-Dade. Given its integral role in uncovering the abuses, the Miami Herald fueled a media frenzy that provided three Miami lawmakers with a golden fast-track to the Front Page.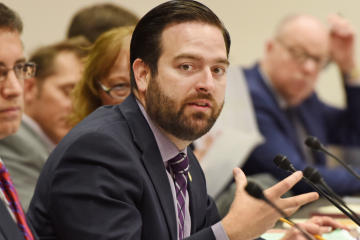 REPRESENTATIVE J JOSÉ FÉLIX DÍAZ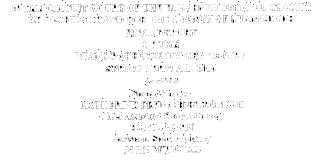 During the 2017 legislative session, Florida Senator René Garcia (R - Hialeah), Florida Senator José Javier Rodríguez (D - Miami) and Statehouse Representative José Félix Díaz (R - Miami-Dade) filed legislation to ostensibly rein in the criminal abuses that chronically proliferate in their districts. Given the underlying notoriety, the bills (HB 1237 in the Statehouse and SB 1682 in the Senate) flew through vetting committees and were signed into law on June 26, 2017.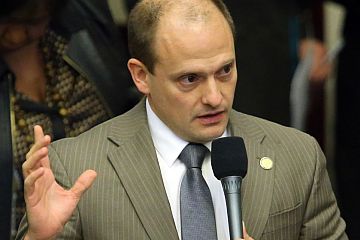 FLORIDA SENATOR JOSÉ JAVIER RODRÍGUEZ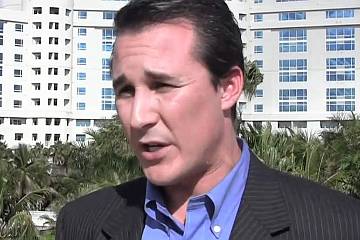 FLORIDA SENATOR RENÉ GARCIA

The 2017 legislation provides that Board members who are convicted of committing crimes will be subject to Felony charges. These include forging election ballot envelopes or voting certificates, the theft or embezzlement of association funds and destroying or concealing official records in furtherance of a crime. The bill term limits board members after 4 consecutive two-year terms, unless there are an insufficient number of candidates or if they are elected by a two-thirds supermajority of the full membership.

It bars a Condo association from hiring an attorney retained by the association's management company. Conflicts of interest for association officials must be declared, recalls are fast-tracked and Condo associations with 150 or more units are required to publish a grab bag of association documents on a password protected website by a July 1, 2018 deadline.

2018: Fixing Knee-Jerk Legislation


As is often the case with knee-jerk legislation slapped together by lawmakers hunting political capital, the bills were regulatory tarpits. Association advocates admonished that the sponsors' well-intended legislation was rife with glitches, confusing language, provisions that cause more damage than the drawbacks they were meant to cure - and a boatload of unintended consequences. Evidently more concerned with exacting vengeance for disgruntled constituents than crafting workable solutions to statutory deficiencies, the Miami lawmakers would leave others to address the bill's pitfalls.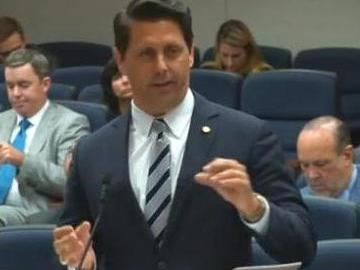 MORAITIS EXPLAINS BILL TO COMMITTEE
SENATOR KATHLEEN PASSIDOMO

As expected, several bills were filed in the 2018 session to fix skewed or otherwise problematic provisions, including House Bill 841 (HB 841) by District 93 Statehouse Representative George Moraitis (R - Fort Lauderdale) and Senate Bill 1274 (SB 1274), a companion bill in the other chamber by Senator Kathleen Passidomo (R - Naples). The bills also enhance regulatory consistency in common interest communities. In most cases, that means applying regulations that already benefit condominiums to cooperatives and/or homeowner associations (HOAs).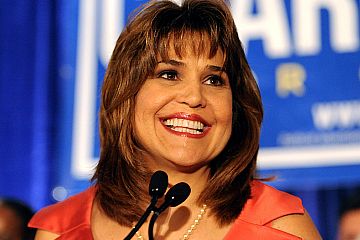 SENATOR ANNETTE TADDEO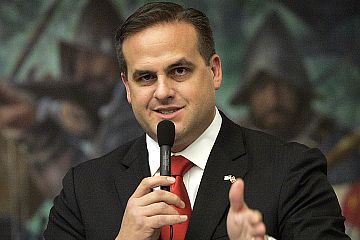 FORMER FLORIDA SENATOR FRANK ARTILES

HB 841 was overwhelmingly approved in both chambers (by a vote of 100 Yeas vs. 1 Nay in the House while passed in the Senate by a vote of 35 Yeas vs, 1 Nay) – and signed into law on March 23, 2018. Having acknowledged that the statutory glitches needed correcting, Florida Senator René Garcia – one of the 3 Miami lawmakers who filed the 2017 legislation – voted to approve Moraitis' bill. When Miami Congresswoman U.S. Rep. Ileana Ros-Lehtinen announced her retirement, and Senator José Javier Rodríguez - another co-sponsor of the Miami legislation - declared his intention to fill the District 27 congressional seat, Rodríguez feared that supporting Moraitis' bill might alienate local constituents victimized by the rogue boards. The sole Florida Senator to oppose HB 841, Rodríguez later dropped out of the Congressional race when the candidate field become overcrowded, announcing that he would remain in the State Senate.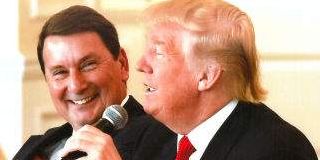 BRIAN BALLARD WITH DONALD TRUMP

When Florida Senator Frank Artiles (R – Miami) was forced to resign after hurling racist invective at two black lawmakers, Representative José Félix Diaz – Statehouse sponsor of the Miami Bill – hoped to grab the vacated District 40 Senate seat in a special election. He lost the race to now Senator Annette Taddeo (D – Miami), who pounded Diaz about his relationship with Donald Trump. In January, Diaz was snatched up by lobbying firm Ballard Partners, as lobbying Guru Brian Ballard's expansion into Latin America is also based on close ties to the Trump Administration.

HB 841 on the Galt Mile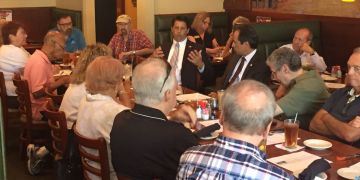 REP. GEORGE MORAITIS AND GALT MILE OFFICIALS

During an April 2, 2018 Galt Mile Community Association (GMCA) Presidents Council meeting at Regency Tower, more than 50 officials representing 21 of the 29 member associations reviewed an agenda item dedicated to Moraitis' new law. In exploring how its provisions might affect Galt Mile condominiums and cooperatives, attendees asked if it clarified the confusion surrounding board member term limits, recalls, document uploads to mandatory association websites, and other operational impacts.

Since the existing law term limits board members after 4 consecutive two-year terms but doesn't address those who serve a series of one-year terms, Moraitis' bill provides that no board member may serve more than eight consecutive years (barring an insufficient number of available candidates). The current exemption for those elected by a two-thirds supermajority of the full membership was also revised – applying instead to candidates elected by two-thirds of the votes cast in the election.
To help associations that are "IT" illiterate, Moraitis adds 6 months to the July 1, 2018 deadline for associations to provide members with a password protected website for downloading official documents and data - the new deadline is January 1, 2019.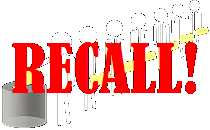 Moraitis observed that recall procedures revised in the 2017 legislation could result in recalls that weren't approved by a majority of an association's members. Having removed a requirement for the board to "certify" a recall, the 2017 law automatically made recalls effective at a board meeting noticed and convened within 5 days of the board receiving a recall petition. To be valid, a recall requires the approval of a majority of the association's voting interests, either by a vote during a meeting or a written agreement.

However, the language was unclear as to whether a board must accept a recall petition that is invalid on its face or not signed by a majority of the owners – although the Board could challenge a defective recall by petitioning for arbitration – after the damage was done. The law also provided the recalled board members with a right to fund a petition for arbitration if they believed the recall was invalid. In deleting the sole process that "certified" a recall petition's validity, the legislation could enable a handful of malicious owners to destabilize the association by engineering bogus recalls that could only be reversed in arbitration.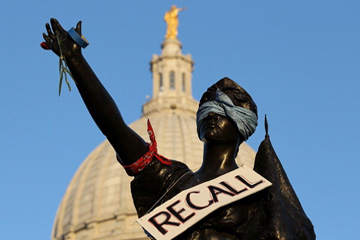 DEFECTIVE RECALLS?

To mitigate the adverse impact of defective recalls, Moraitis' bill directs a Board to determine if a recall vote is facially valid at a meeting convened within 5 days of receiving a recall petition. Based on that decision, the recall will either be abandoned or become effective when the meeting is adjourned. It also provides that a recalled board member may petition for arbitration to challenge its facial validity or compliance with procedural requirements.

If an arbitrator cites the recall as invalid, the board member is immediately reinstated, and entitled to recover reasonable attorney fees and costs from the respondents (the association and possibly – the unit owner representative). Conversely, an arbitrator who finds that a petitioner's claim is frivolous may award reasonable attorney fees and costs to the respondents. In short, whoever games the system pays the freight.

After initially excising the prohibition against an association hiring a Management Company's attorney – pursuant to section 718.111(3)(b), Florida Statutes – Moraitis reversed course, as habitually spotty enforcement of the Florida Bar ethics rules wouldn't offset the potential for conflict. If some ill-conceived action promulgated by a management company employee places the association at risk, a shared attorney might seek to balance the liability instead of protecting the association. Moraitis' bill sidesteps a prospective conflict of interest by leaving the provision intact.

Statutory Revisions to Florida Condos, Co-ops and HOAs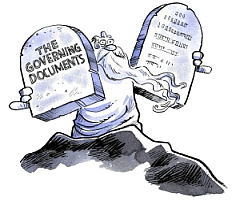 HB 841 either creates or revises regulations applicable to the governance and operation of Florida's common interest communities (although it doesn't address mobile home parks, vacation units or timeshares). Since the bill features 72 pages of text, the Senate Committee on Regulated Industries – which became a co-sponsor after officially vetting the legislation – summarized the bill in mid-session by aligning its provisions with their specific impacts on condominiums, cooperatives, and homeowners' associations. See below to review the final version in a similar format.
For condominium, cooperative, and homeowners' associations:
For condominium and cooperative associations:
For cooperative and homeowners' associations:
For condominium associations:
For cooperative associations:
For homeowners' associations:

Slime Balls and Your Email Address


According to State law, the contact information provided by condominium and cooperative homeowners to their respective associations for notice purposes are considered official records of the association. Ordinarily, this includes a name, address and occasionally - a telephone number. To notify the membership about upcoming board meetings or other events for which notice is required, the association can either hand deliver the information or mail it to the address provided by the member. As official records of the association, this contact information must be furnished to any association member who specifies anyone's - or everyone's - contact data in an official records request.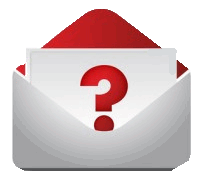 Associations are increasingly using emails (electronic notices) to facilitate communications with the membership. Unlike other forms of contact information, well-meaning Florida associations are asking owners for permission to use their email addresses for notice purposes – or in an association directory. They are not simply being courteous; the consent is required by State law.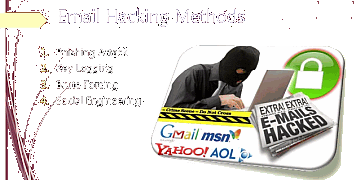 While many association homeowners mistakenly believe that their email address will be kept confidential, if they agree to allow the association to use it for notice purposes, it can be handed out to any member on request. When this is explained, most owners who decline this quid pro quo do so to avoid being harangued by electioneering wannabes or buried in an endless blizzard of online neighbor-spam. Many of our neighbors downplay simmering suspicions about a far more egregious dilemma.
As identity theft has evolved into a $multi-billion criminal enterprise, a list of email addresses has acquired a significant black-market value. While most of our neighbors enjoy a functional moral compass, every association has a few slime balls with friends in low places. Any reprobates that need fast cash can sell these emails online, where they are typically scooped up by marketing wonks. Less scrupulous ethical lepers can also monetize these email lists on illegal, untraceable auction sites that pepper the Dark Web, where they are used for more nefarious purposes. With your email address, a motivated Ukrainian 12-year old middle school hacker with a remote key logger can finance a car, mortgage your home, and empty your bank accounts – in a heartbeat.

You can safely provide your association with your email address – as long as you don't consent to its use for notice purposes. In that case, your association must notify you the old-fashioned way – by mailing or hand delivering your notice while plastering it across the premises. You can still request inclusion in email blasts to the membership – but the association will be barred from passing out your email address – and forced to keep it confidential. That said – your association can also be hacked...

---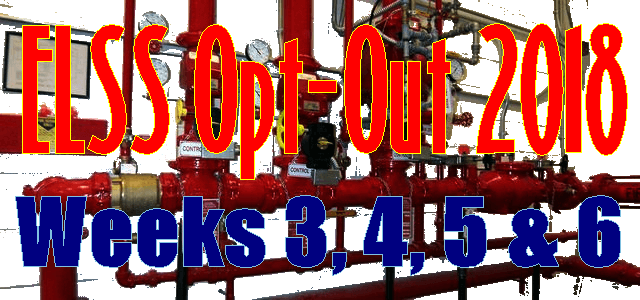 January 28 - February 16, 2018 Update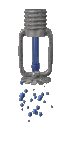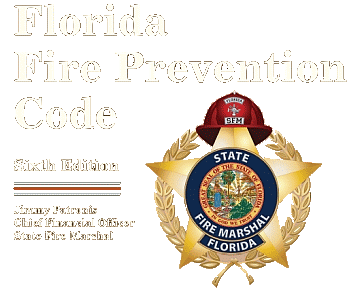 February 24, 2018 - Across the state, high-rise association homeowners are facing a $multi-million assessment to fund retrofitting a fire sprinkler system that they legally opted-out of seven years earlier. By manipulating a skewed interpretation of the Florida Fire Prevention Code (FFPC), lobbyists for Fire Sprinkler Associations sought to circumvent State Law by requiring the installation of an Engineered Life Safety System (ELSS) - an undefined set of fire safety features. Although the FFPC states that an ELSS must be designed by an engineer working for the property owner, local fire marshals with Statutory approval authority have been ordered to reject any ELSS that doesn't include fire sprinklers - functionally usurping the engineers' design authority.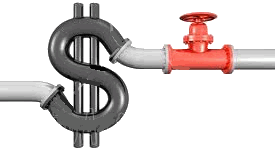 Upon learning how local fire marshals were suddenly requiring fire sprinklers in buildings that had convincingly passed annual fire safety inspections performed by these same fire marshals - often for decades, lawmakers realized that this wasn't a fire safety issue, but a mercenary scheme to score a $multi-billion payday by stripping association homeowners of their right to self-determination. The 2017 ELSS opt-out legislation was unanimously passed in the House, and only 1 vote shy of unanimous Senate approval.


Back to Square One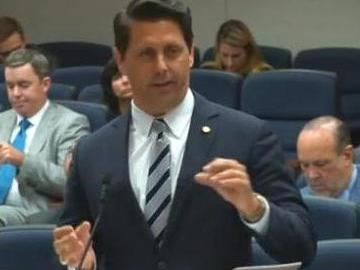 MORAITIS EXPLAINS BILL TO COMMITTEE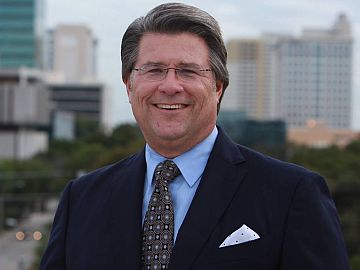 SENATOR GARY FARMER FILES SENATE BILL

When Governor Scott broke his promise and vetoed last year's ELSS opt-out legislation, Statehouse Representative George Moraitis (R – Fort Lauderdale) and Association Advocate Ellyn Bogdanoff agreed to refile the bills in 2018, despite the enormous political obstacles to enacting legislation during an election year session. Since every Statehouse seat is up for grabs, along with 20 of the 40 Senate seats, deep-pocketed special interests are bartering with cash-strapped campaigning lawmakers for favorable votes. As a result, the 2018 committee process navigated by Moraitis' House Bill 1061 (HB 1061) and Senator Gary Farmer's companion Senate Bill 1432 (SB 1432) has degenerated into a minefield.

Following her initial reports of the bill's progress, Bogdanoff sent supporters three consecutive mid-session updates - covering events in week 3 (on January 28), week 4 (on February 4), and weeks 5 & 6 (on February 16). Since the legislation will significantly impact thousands of Florida family budgets, Read on... - [editor]



"Week 3"
January 28, 2018
Hi members: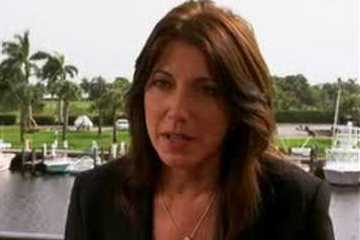 BOGDANOFF UPDATES BILL

Well, I finally have substance to report. I deemed last week "Octopus Week" and not because I felt like I was swimming in a sea of sharks but because of how many hands I needed to juggle this issue. I am working several angles hoping to get momentum. I was told that the bill was basically dead on Monday because it was not moving in the House, but as we learned last year, it is not dead until it is dead. I was notified late last week that it is on the agenda for its first committee of reference this Tuesday. So we are on the move. Once the House moves a bill, the Senate is more likely to follow. I will be meeting with the Senate sponsor next week and testifying in the House committee.

I received a list of those associations throughout the state that opted out of sprinklers since 2004. The list shows that over 770 associations opted out. Although it is unclear how many were required to opt out, arguably it is substantially more than most thought. What I realized is that there is no statewide association where all associations can go to understand what is happening in Tallahassee. There are fragmented groups and although we are taking the lead this year, there are hundreds of associations in the dark on this issue. So we will plug away for the greater good...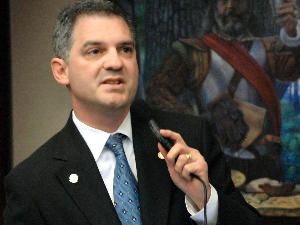 SENATOR KEVIN RADER

On another front, I met with the Chair of the Joint Administrative Procedures Committee (JAPC) which is in charge of keeping Executive Branch agencies in check when their rules exceed or violate statutory authority. I am of the opinion that the Fire Marshall's requirement and their "scoring sheet" is an un-promulgated rule that exceeds statutory authority. Additionally, if a rule has an economic impact of 1 million or more over 5 years to the private sector, then it must go back to the legislature for ratification. Senator Rader met with me and the Staff Director of JAPC and agreed to write a letter to the Fire Marshall requesting a copy of the "scoring sheet." It is the first step in challenging their authority to require something that state law states you do not have to have since many associations have advised us that they were told they will not meet the score for an ELSS if they do not install a sprinkler system. Even if they don't have to install a sprinkler system, hiring an engineer and installing the components of an ELSS would likely surpass the 1 million threshold requiring legislative ratification. I can find no exception to this law even considering the broad authority of the Fire Marshalls. They still must write rules for implementation of any new national rules they adopt. Someone will have to prove we are wrong on this analysis before I stop pursuing it.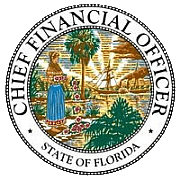 With that said, I ran into the CFO in the Senate office building and handed him the list of associations that opted out. I gave him my elevator speech and he asked me to set up an appointment to sit down and talk through the issue. I am scheduled to meet with him this Monday. As the State's Fire Marshall he may be willing to intervene and give directions to the local Fire Marshalls on this issue. I will have that report next week.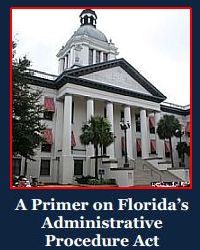 Did I mentioned that Rep. Moraitis, our House sponsor of the bill, is the rotating Chair of JAPC too? He is on board with our pursuit of challenging this un-promulgated rule in addition to pursuing legislation. The purpose of promulgating a rule is to give the public notice and allow them to provide for input. There was nothing noticed and there clearly were no workshops. Additionally, in promulgating a rule, the agency is required to do a SERC (Statement of Estimated Regulatory Costs) which highlights when it needs to go back to the legislature for ratification. This was obviously not done. JAPC is the most under-utilized committee in the legislature, except of course by me. I chaired it when I was in the House and Senate and was fascinated by what it could do to assist my constituents and now my clients. It has no specific authority but it calls out the over-reaching of agencies that seem to respond to a JAPC inquiry. I created the Primer to educate members and the public and they are still using it. Very cool. Anyway, I have included a link below if you are a nerd like me and want to learn more. The Primer is under the Publications tab.
http://www.japc.state.fl.us/Pages/index.aspx
To make sure I had everything I needed, I rolled my backpack through the halls of the Capitol, weaving in and out of the many visitors. A few people did bump into my bag but hey, I have stuff to carry and it's just too much weight on my shoulder. It was a long, productive, exhausting week. With the hands I had left, I rolled my backpack to a local restaurant to meet some of my colleagues. I ran into a House member who wanted to know what I was wheeling. When I explained to her why I brought it, she smiled and said, "Ellyn, you just can't do that. If you are trying to make a fashion statement, let me help you." Considering she is one of the most put together members, I took that as a big hint, not to mention the wise crack statements I heard from more than one person, okay, 10, but who is counting. Needless to say, I won't be bringing it up this week.
I will be back at the Capitol tomorrow continuing to shake things up on this issue. I hope to have good news after my meeting with the CFO. Engaging him to negotiate with the state's Fire Marshalls would be my first goal. Second, would be for them to back off because we are challenging their lack of rulemaking, and third is to pass legislation. We are still at risk for a veto but hopefully we will have greater support and the bill makes it all of the way to the finish line. So that is where we are at the end of the third week of session.

"Week 4"
February 4, 2018
Hi members:
Well, this week was a challenge. The Opt Out bill was up in its first Committee. Both Rep. Moraitis and I were informed about 2 hours before the meeting that the state firefighters, who stood down last year and stayed out of the issue, were now actively opposing the bill. This is not good. Fire Marshalls and the Fire Sprinkler Association are one thing, Firefighters are another. We had no idea they had changed their position until Tuesday. Even though there are over 770 associations that have opted out, there has not been much noise coming from them. Rep. Moraitis and I speak on behalf of everyone, but it is time that the members hear from those that will be directly impacted.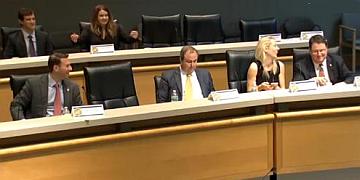 HOUSE CAREERS & COMPETITION SUBCOMMITTEE

The bill passed, but barely. 8 votes yes and 7 votes no. We almost lost the battle. Those that supported us last year, bolted, in large part because of the Governor's veto. Rep. Moraitis did an excellent job testifying but we were out gunned. We need your help. I am asking each of you and every member of your association you can motivate to contact not only the members below, but those they may have the opportunity to vote in the future. Please thank those that supported us and tell those that did not why this bill is so important. Feel free to reiterate the importance of this bill to those that voted yes. Some did so reluctantly to support their colleague. Keep your comments short and sweet but a personal note goes a long way. I am reluctant to write a canned letter because they are not effective. If you know anyone in the legislature personally, please pick up the phone. We are entering the 5th week of session and time is of the essence. There are a 120 members in the House and the more we hit with our message, the better. Each of you have a personal story. Our opposition keeps quoting this goofy study that says it will only cost owners $800. We need to push back on their message.

Click to House Careers & Competition Subcommittee Vote - CS/HB 1061


Ahern - Nay
Fine - Yea
Jacquet - Nay
Albritton - Yea
Gonzalez - Nay
La Rosa - Yea
Alexander -Nay
Gruters - Yea
Olszewski - Yea
Ausley - Nay
Hardemon - Nay
Perez - Yea
Beshears - Yea
Harrison - Yea
Silvers - Nay

Total Yeas: 8
Total Nays: 7
Total Missed: 0
Total Votes: 15

http://myfloridahouse.gov/Sections/Representatives/representatives.aspx
The above link will take you to the Representative's page. There is a link to their email. We can turn this thing around if we get hundreds if not thousands to join us in making noise. This is about self-determination. This is the largest unfunded mandate you will ever see. We continue to challenge the Fire Marshalls through JAPC but the Building Code and the Fire Code are exempt from the 1 million threshold (lucky us) for Legislative ratification. We have asked for the "scoring" sheet but it has not yet been produced. Our power to push back is during session. If they stall long enough, Session is over and the members have little ability to do anything.
I wish I had better news. Rep. Moraitis and I brainstormed on a plan B, but we are not prepared to give up on our plan A. He has asked us to help him show his colleagues just how challenging this will be for the citizens of Florida that live in condominiums.
One last ask, please email Senator Farmer, our Senate sponsor and encourage him to move the bill. It has not been heard in the Senate. A few hundred emails ought to do the trick.
Let me know if you have any questions, but this is where we are today. The legislature needs to hear us loud and clear. I hope I know what you will be doing this weekend.
Until next time, which will be sooner than you think...

"Weeks 5 & 6"
February 16, 2018
No sugar coating here:
I think we hit the perfect storm. As I previously reported, Rep. Moraitis' bill barely made it out of committee. Our goal was to get the CFO on Board and see if there was something the Governor's office would accept. I met with the CFO, as did Rep. Moraitis. Sympathetic but a "no go" citing years of notice to get this done. I then met with the Governor's office and they basically said that they would support anything the CFO would support. I felt like I was running backwards.

Now let's look to the Senate where the bill is not moving... the Chair of the first committee of reference is running for office. Guess which one? Yep, you guessed it, CFO. He can never justify placing the bill on the agenda. So we have gone from 2017, where the bill passed virtually unanimously out of the legislature, to 2018 with the following:
2017 bill vetoed by the Governor

Firefighters now actively working against the bill

Barely making it out of the first House committee

Stalled in the Senate
Where does that leave us? I have received many new calls from folks who somehow have learned about this issue. Our email campaign needs to grow and it may not help pass a bill but it can send a message to the Fire Marshall that they need to work with the hundreds of thousands of residents impacted by this rule. They want to see progress but there are not enough contractors to complete all that needs to be done by the deadline. Every one of you needs to reach out across the state and engage new associations. We need to build a database far greater than the numbers we have today. I spoke to an association president from the west coast this week and he has identified about 70 condos in his community alone. We need to keep up the pressure and continue the fight past session. Your collective voices can be powerful and you can use your numbers to your political advantage. Help us build this database of voices. 40 is better than 20 and 80 is better than 40. If you want to keep the pressure on, I am game, but we need help. We have 3 weeks left in session and anything can happen. One event can change the political dynamics and course of action of an issue.
I am not ready to give up. I hope you will do whatever you can over the next 3 weeks and beyond to help build our voice. If you send me the association name and email contact, I will add them to our list. Every good campaign starts with a list of passionate people who want to get something done. The bigger the better. Let me know your thoughts.
Until next time.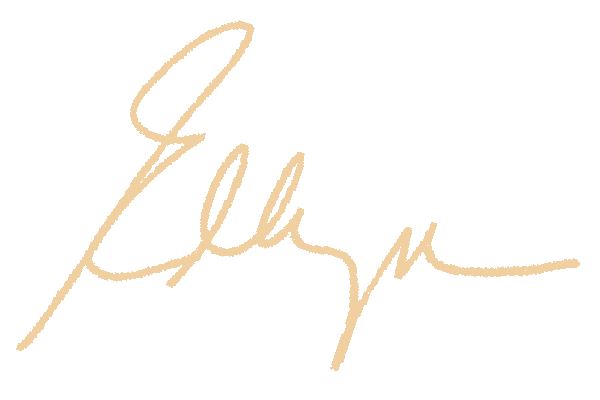 Ellyn Setnor Bogdanoff, Association Advocate
Government Law and Lobbying, Becker & Poliakoff
Email: [email protected]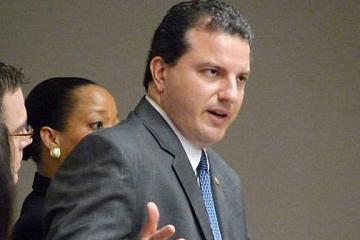 FLORIDA CFO JIMMY PATRONIS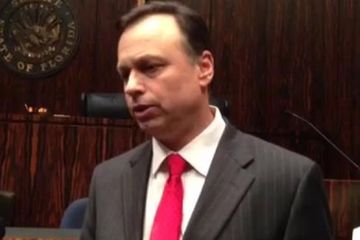 SENATOR TOM LEE

At the session's outset, when Bogdanoff met with Florida CFO (and State Fire Marshal) Jimmy Patronis, Patronis said that since he is running for re-election, he can't afford to alienate the fire marshals. The other shoe dropped when she learned that Patronis' opposition for CFO was Senator Tom Lee (R - Thonotosassa), a former Senate President who currently chairs the Senate Committee on Community Affairs, the Senate Bill's first committee stop. By stonewalling the bill, Lee plans to split the Fire Marshals' support for Patronis. As Bogdanoff observed - the perfect storm. With a $multi-billion windfall at stake, its no surprise that the Fire Sprinkler Associations are squeezing vulnerable lawmakers.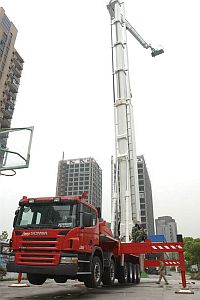 BRONTO SKYLIFT

When the mandate to retrofit fire sprinklers was first enacted in 2002, Fire Sprinkler Association lobbyists insisted that the fire sprinklers were necessary to protect firefighters battling a blaze in a high rise building. Since the tallest ladder trucks could only extend 100 feet, firefighters would have to enter any building greater than 8 stories to reach those on higher floors. This is no longer true.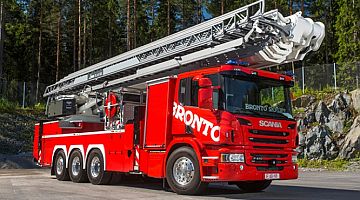 BRONTO SKYLIFT

In 2015, at the world's largest fire trade show - Interschutz 2015 in Hannover, Germany - many ladder trucks (also called aerial platforms or turntables) exceeded 200 feet. In fact, a 220-foot ladder truck featured an "elevator" running up the back of the ladder to the basket at the top. The tallest ladder truck in the expo is manufactured by the Finnish company Bronto Skylift. It could extend to a height of 341 feet - and rated to manage structures 30 stories above grade. Although, there were only twenty such trucks worldwide in 2015, two years later, the F-112 HLA (High Level Articulated) is being delivered across the planet.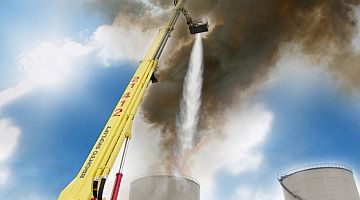 BRONTO SKYLIFT IN ACTION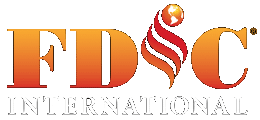 At the FDIC International (Fire Department Instructors Conference), an annual conference and exhibition last held from April 24-29, 2017 at the Indiana Convention Center and Lucas Oil Stadium in Indianapolis, Indiana, the Bronto Skylift on display in the stadium featured a rescue height of 112 meters (90 meters with a 22 meter arm) - or 367 feet - which has often rescued victims up to 33 stories above grade. More than 300 have already been delivered to customers in North America. The cost for each truck is less than the cost of retrofitting an ELSS in one building.


Are You Game?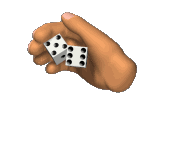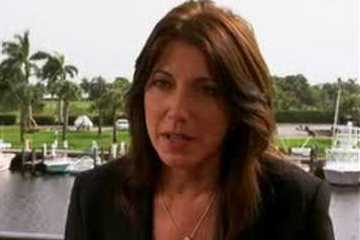 BOGDANOFF STILL "GAME" - ARE YOU?

As Bogdanoff explained, unless those of us with a dog in this fight reach out to the legislature, and detail how the hardship resulting from this mandate will affect our lives, the bills will die on the calendar. Although a crap shoot, Bogdanoff knows that this can work, as a flood of association emails and telephone calls to lawmakers helped enact her 2010 sprinkler retrofit opt-out legislation and a host of other pro-association bills. Bogdanoff says that she's "game". Are you?
Below are email links to all members of the Statehouse and Senate Committees scheduled to review George Moraitis' House Bill 1061 (HB 1061) and the companion bil filed by Senator Gary Farmer in the other chamber - Senate Bill 1432 (SB 1432). Use the links to email Florida Senator Tom Lee and Florida CFO Jimmy Patronis, Also, message members of the 2 remaining Statehouse committees and 3 Senate committees that must approve the bills before they can be sent to the Statehouse and Senate floors. Just fill in the subject line, add your message and send each of them out.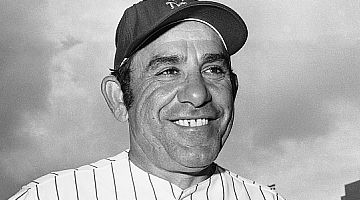 YOGI BERRA

Unfortunately, every ISP (Internet Service Provider - the company we use to send out our online messages) limits the number of emails sent each day by a client - unless they use a special program for mass messaging - which we did not. However, once we are "cut off" after hitting the daily limit, you can still send the emails when the limit is reset - probably tomorrow.

Alternatively. Click Here to download a list of the email addresses for every Statehouse Representative. Click Here to download a similar list of the email addresses - and other contact info - for every Florida Senator.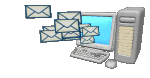 As intimated by Bogdanoff, we have nothing to lose by flooding Tallahassee with our concerns. Emulating Yogi Berra's iconic assertion that "It ain't over till its over" Bogdanoff declares, "One event can change the political dynamics and course of action of an issue," and concludes "anything can happen." More to come... - [editor]



---


January 15, 2018 Update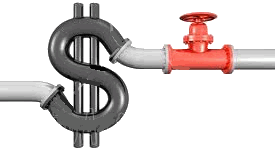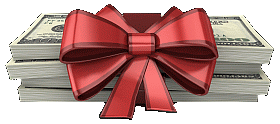 January 25, 2018 - On December 26, 2017, Association Advocate Ellyn Bogdanoff delivered a Holiday gift to thousands of Florida homeowners in high-rise associations. A message from the former State Senator revived their hopes for a legislative opportunity to dodge a $multi-million assessment - the cost of complying with a scam mandate to install an Engineered Life Safety System (ELSS).


Opt-Out Plan Rescue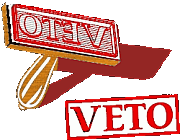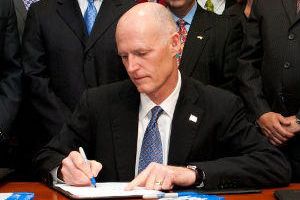 GOVERNOR RICK SCOTT

When Governor Scott broke his word and vetoed last year's ELSS opt-out bill - despite its overwhelming approval in both chambers - Bogdanoff and Rep. George Moraitis (R – Fort Lauderdale) expressed trepidations about refiling the bills in 2018, citing the Gubernatorial "wild card" and political obstacles common to an election year legislative session - when cash-strapped campaigning lawmakers become highly vulnerable to the political predations of deep-pocketed lobbyists.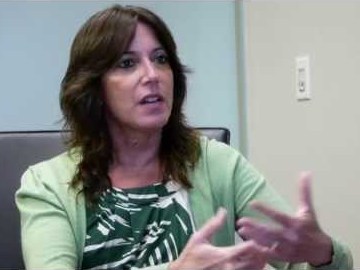 ELLYN SETNOR BOGDANOFF

Offering an alternative strategy, they proposed legislation that would extend the ELSS installation deadline, empanel a task force to study the fiscal impact and refile the opt-out legislation in 2019 - after term limits ended Rick Scott's Gubernatorial tenure. Their tactical holding action suffered from sizable drawbacks.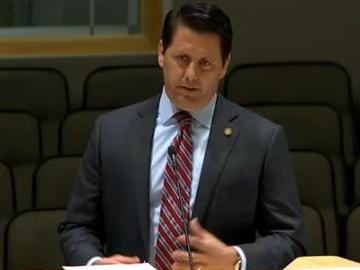 MORAITIS EXPLAINS BILL

For instance, since Rep. George Moraitis is also departing the Statehouse after 2018, unless Bogdanoff could then recruit an equally credible Statehouse sponsor, a far less experienced District 93 successor might be ill-equipped to face the mercenary sprinkler association lobbyists in the subsequent session. Moraitis conveyed this dilemma to Statehouse Speaker Richard Corcoran.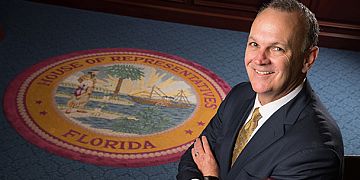 HOUSE SPEAKER RICHARD CORCORAN

Arguably the most politically imposing figure in the Florida Legislature, Corcoran's support can eviscerate a litany of legislative obstacles. When Corcoran advised Moraitis to refile his original bill in the upcoming session, Bogdanoff and Moraitis alerted grateful association supporters to prepare for Round 2 before

successfully scrambling to beat the January 9 opening day filing deadline - in both chambers. On January 15, 2018 - almost a month later - Bogdanoff provided supporters with the following "Week 2" session update. Read on... - [editor]



"Week 2"
January 15, 2018
Hi members: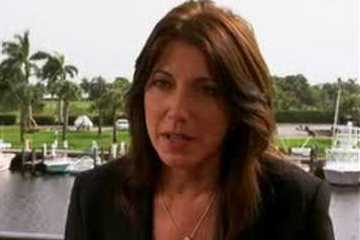 BOGDANOFF UPDATES BILL

I don't have much to report as we head into the second week of Session. The bills have been filed, HB 1061 and SB 1432. Each were referred to 3 committees which is a good thing but none are on the agenda for this week. It is still early.

I did have some conversations with the Chair of the Joint Administrative Procedures Committee, Senator Radar, to maybe attack this issue from a different angle. It is my belief that any Fire Marshall that requires the installation of a Fire Sprinkler system as part of an ELSS is exceeding their statutory authority.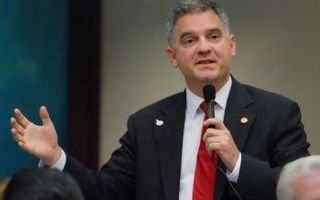 SENATOR KEVIN RADER

If you opted out and had the statutory right to do so, then to require it through another door constitutes an un-promulgated rule by policy that exceeds statutory authority. The law says you don't have to have one, yet they insist that you do. This may sound like a lot of gibberish, but the bottom line... they can't do that. At least in my humble opinion.

It gets more complicated from here so I won't bore you with the details but we are working it from several angles. Our best hope is that we pass the bill again and it is not vetoed. It is a different day and we are entering an election year. Anything can happen.
It is a short week due to the holiday. If anything exciting happens I will email you but if not, I will update you this Friday.
I hope you had a great holiday weekend.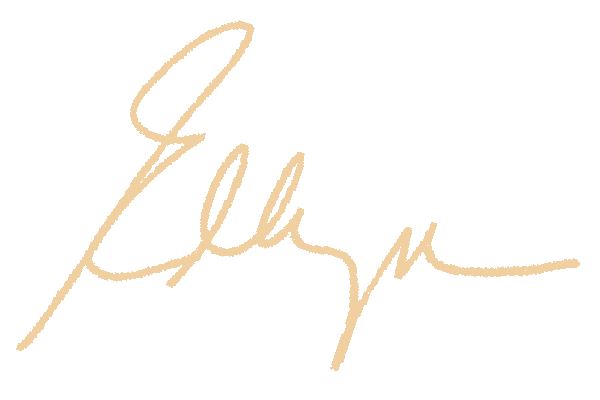 Ellyn Setnor Bogdanoff, Association Advocate
Government Law and Lobbying, Becker & Poliakoff
Email: [email protected]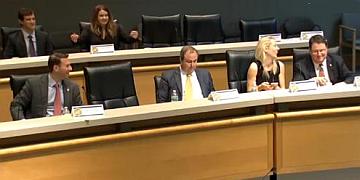 HOUSE CAREERS & COMPETITION SUBCOMMITTEE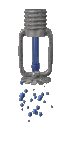 A few days before Bogdanoff's December 26th "First Update", George Moraitis filed House Bill 1061 (HB 1061) on Thursday, December 21, 2017. On January 3rd, it was referred to three vetting committees, including the House Careers & Competition Subcommittee, the House Government Operations & Technology Appropriations Subcommittee and finally, the House Commerce Committee. Its journey began in the Careers & Competition Subcommittee, where the 1st Reading took place on January 9, 2018.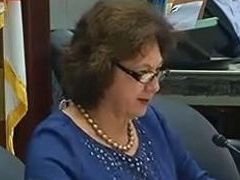 SENATOR KATHLEEN PASSIDOMO - OUT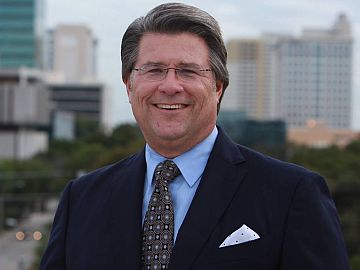 SENATOR GARY FARMER - IN

When last year's Senate sponsor Kathleen Passidomo (R – Naples) balked about refiling in 2018, Moraitis and Bogdanoff enlisted Senator Gary Farmer (D – Broward) to sponsor a companion bill in the other chamber. A rookie Senator, Farmer filed Senate Bill 1432 (SB 1432) on January 2, 2018. On January 12th, 3 committee stops were scheduled for Farmer's bill - the Senate Committee on Community Affairs; the Senate Committee on Regulated Industries; and the Senate Committee on Rules. To accelerate the bill through dilatory Senate committee stops, Farmer will need to rely on Bogdanoff's intimate familiarity with the upper chamber.


Breaking the Law for a Windfall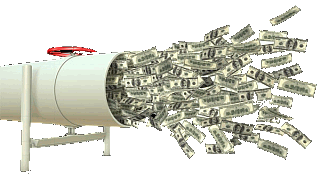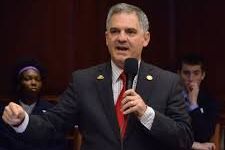 SENATOR KEVIN RADER

In her week 2 update, Bogdanoff refers to a legal issue that may ultimately collapse this mercenary scheme like a house of cards. In her discussion with Senator Kevin Rader, Bogdanoff explores how the terms of her 2010 Fire Sprinkler Opt-Out Statute conflict with current Fire Marshal tactics. Given the statutory prohibition against requiring fire sprinklers in associations that legally voted to forego a sprinkler retrofit, when Fire Marshals demand the installation of an ELSS that contains fire sprinklers in associations that opted out, Bogdanoff concludes they are "exceeding their Statutory Authority." Conversely, Fire Marshals claim that the Florida Fire Prevention Code mandates that every association ELSS must include Fire Sprinklers.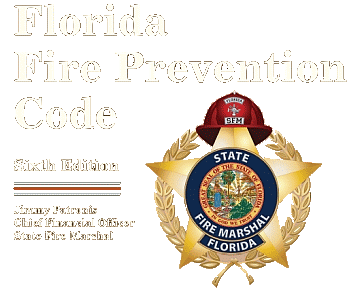 FFPC 101:31.3.5.11.4 is the only provision in the Florida Fire Prevention Code that defines an Engineered Life Safety System. It states "an engineered life safety system shall be developed by a registered professional engineer experienced in fire and life safety system design, shall be approved by the Authority Having Jurisdiction (AHJ), and shall include some or all of the following: partial automatic sprinkler protection, smoke detection systems, smoke control systems, compartmentation, and other approved systems."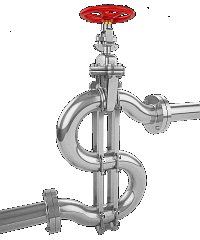 By definition, fire sprinklers are one of several options available to a registered engineer assembling an ELSS, not a requirement. Since neither the Florida Fire Prevention Code nor the Florida Statutes require an ELSS to include fire sprinklers, local Florida Fire Marshals who collectively reject any ELSS that doesn't contain a fire sprinkler system are complying instead with what Bogdanoff calls an "un-promulgated rule by policy". Since such a rule doesn't override statutory authority, it begs the question, "If an ELSS plan submitted by an association that legally opted out of a sprinkler retrofit is rejected for not having fire sprinklers, is the association immune to punitive enforcement by the Authority Having Jurisdiction (i.e. the local Fire Marshal)?"

Bogdanoff is smart, a talented negotiator, and keeps a running inventory of skeletons in State Capital closets. While confirming that her primary objective is to "pass the bill again" and hopefully dodge another veto, her tenure in Tallahassee taught the former lawmaker the wisdom of booking a "Plan B".

Demonstrating how Fire Marshals created a policy that violates State Law to line the pockets of their Fire Sprinkler Association benefactors will turn the playing field on its head – not a bad alternative final chapter for an election year session where "anything can happen." More to come... - [editor]



---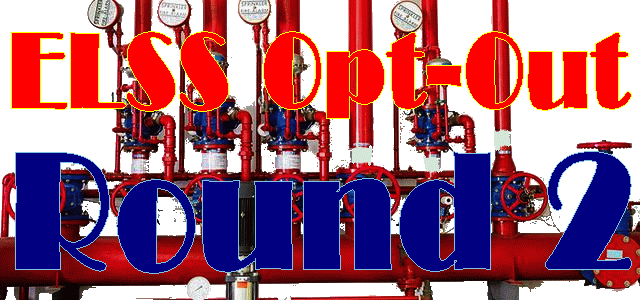 December 12, 2017 Update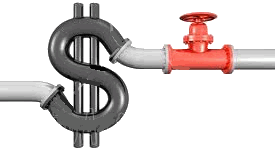 December 27, 2017 - Six years after Ellyn Bogdanoff's 2010 Opt-Out legislation enabled thousands of high-rise associations to forgo retrofitting a $multi-million fire sprinkler system, angry Fire Sprinkler association lobbyists hell bent on recovering the lost windfall dispatched an official from the Fire Marshal's union to solicit the Office of State Fire Marshal for a "friendly" interpretation of the Florida Fire Prevention Code (FFPC).


Looking Back: 2017 Session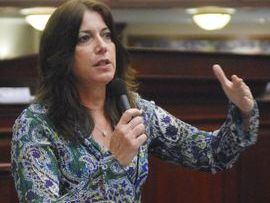 ELLYN SETNOR BOGDANOFF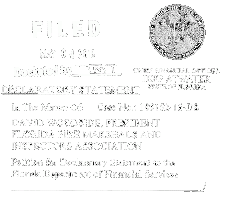 The resulting May 4, 2016, Declaratory Statement authorized local Fire Marshalls to demand that thousands of Florida high-rise associations retrofit a $multi-million Engineered Life Safety System (ELSS) - an arbitrary stew of fire safety features that invariably includes a sprinkler system. Vested with broad Statutory discretion, many local Fire Marshals began rejecting any ELSS permit application that didn't include a sprinkler system. Brazenly exceeding their authority, others simply ordered associations to install a sprinkler system, arrogantly specifying a hand-picked engineer and/or contractor for these installations.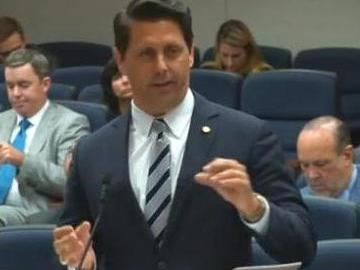 MORAITIS EXPLAINS BILL TO COMMITTEE
SENATOR KATHLEEN PASSIDOMO

Angered by this mercenary scam to circumvent the intent of the legislature for the sole purpose of bloodletting $billions from association homeowners, Statehouse Representative George Moraitis (R – Fort Lauderdale) teamed with Association Advocate Ellyn Bogdanoff and State Senator Kathleen Passidomo (R – Naples) to file legislation providing associations with the right to opt-out of the costly ELSS. As Bogdanoff tenaciously battled with sprinkler lobbyists throughout the session, Moraitis told vetting committees that House Bill 653 would protect thousands of elderly retirees on fixed incomes who might otherwise be forced from their homes by the astronomical assessment. The legislators concurred. With one exception, every lawmaker in both chambers approved the bills.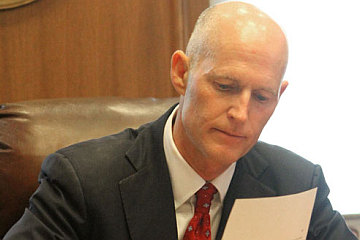 GOVERNOR RICK SCOTT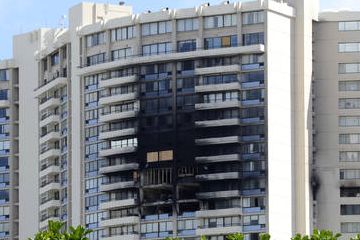 FIRE IN GRENFELL, LONDON

In exchange for Governor Rick Scott's promise to approve the legislation, the bills were amended to require approval by 2/3 of the association's voting interests to forgo an ELSS. Without extending a standard courtesy of first informing the bill's sponsors, on June 26, 2017, the Governor broke his promise and vetoed the legislation, citing the June 14 fire at Grenfell Tower in London for his decision. Ironically, since the London fire was attributed to combustible aluminum cladding affixed to the building's exterior, an ELSS wouldn't have altered the outcome.


Round 2: Planning the 2018 Rematch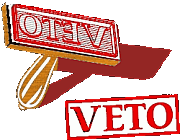 The next day, Bogdanoff notified the legislation's supporters "Our opposition seized the moment and in an abundance of political caution, Governor Scott vetoed the bill." Concluding that the tragedy should not have impacted the ELSS opt-out, she remarked "We lost the battle but we have not lost the war. We will regroup and press on." On July 18, 2017 Galt Mile officials met with Moraitis and Bogdanoff to discuss refiling the bill during the 2018 legislative session.

REP. GEORGE MORAITIS, PIO IERACI AND ELLYN BOGDANOFF

Bogdanoff opened with a rundown about how the veto changed the playing field. The legislative strategy would have to be reconfigured to preclude a replay of the 2017 aborted endgame. Bogdanoff said she would explore alternative new fire suppression technologies and harvest authoritative substantiation for the legislation, specifying recent contractor bids to additionally document the mind-boggling financial burden. She was also considering certain legal actions - possibly targeting local fire marshals who overstepped their authority or demonstrating that the ELSS is a blind for retrofitting fire sprinklers – thereby violating the 2010 opt-out statute.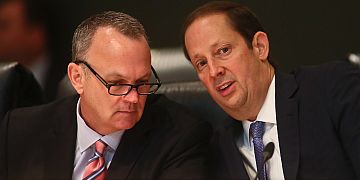 HOUSE SPEAKER RICHARD CORCORAN AND SEN. PRES. JOE NEGRON

Moraitis and Bogdanoff detailed the procedural requirements for a veto override, exhorting its dependence on advocacy by the legislative leadership. They planned to discuss the legislation with Senate President Joe Negron and House Speaker Richard Corcoran, as their cooperation would also help facilitate an understanding with the Governor's office. Moraitis and Bogdanoff favored cloistering their preparations until they could coalesce the key elements of the strategy.

Citing "political complications" inherent in an election year session and a tragic July 14 fire in a Honolulu high-rise, Bogdanoff later suggested altering the near-term objective. In late August she proposed legislation to extend the December 31, 2019 ELSS installation deadline while convening a task force to study the cost and explore other options. In short – a holding action until she and Moraitis could cultivate traction with the legislative leadership – or after Governor Scott is term limited into another line of work on January 7, 2019. In early December, fate smiled – as House Speaker Richard Corcoran gave Mortaitis his blessing to refile the unadulterated ELSS Opt-Out bill. On December 12, Bogdanoff sent supporters a "First Update", signaling that Round 2 of this struggle is underway. See for yourself. Read on... - [editor]



"First Update"
December 12, 2017
Hi members: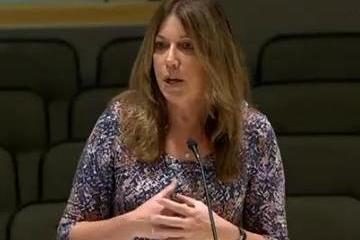 BOGDANOFF IN TALLAHASSEE

I just wanted to give you a quick update before the holiday season takes over our lives. I met with Rep. Moraitis last week and he has decided that he will file the exact opt out bill from last year. He was encouraged to do so by the Speaker. I also spoke with Senator Farmer and he is filing the Senate companion bill. They have until 12PM on the first day of session to file but I suspect both will file before then so staff has time to do the analysis and we can get on the committee agenda. If the bills are filed, I will let you know the numbers so that you can track them if you want. I will be sending out regular updates as I did last year. This will be an interesting ride since it is an election year. I am sure I will have plenty of material to keep you entertained.

If I don't write to you before the season kicks in, Happy Hanukkah, Merry Christmas, and a happy and healthy New Year. Let your fellow associations know it is not too late to add their names to the list, and I don't mean Santa's list. The more associations we have the more power in our message. Please encourage them to join the ELSS 2018 Opt Out Group.
Until next time...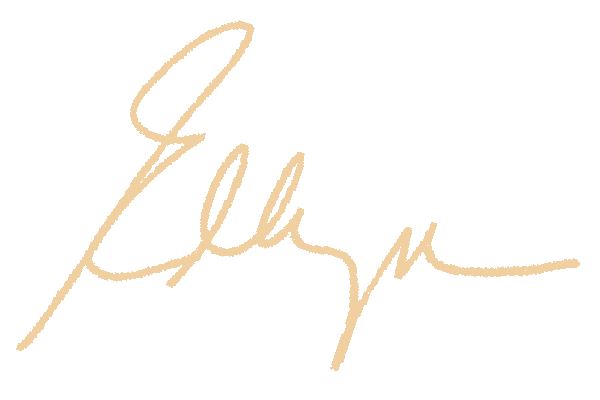 Ellyn Setnor Bogdanoff, Association Advocate
Government Law and Lobbying, Becker & Poliakoff
Email: [email protected]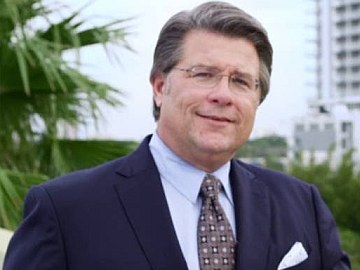 SENATOR GARY FARMER

Following the Governor's veto, State Senator Kathleen Passidomo (R – Naples), who had previously filed the companion bill in the other chamber (Senate Bill 744), exclaimed her intention to withdraw from the 2018 effort. Later, she said she would participate. To dispel further confusion, Bogdanoff recruited Senator Gary Farmer (D – Broward), who won the Senate seat vacated by former State Senator Jeremy Ring. Since the recently redrawn Senate District 34 boundaries now include the entire Broward coast, Farmer represents the Galt Mile in the Florida Senate, as does Moraitis in the Statehouse. Ironically, when Bogdanoff filed her Fire Sprinkler Opt-Out legislation in 2010, Ring filed the companion bill in the Senate.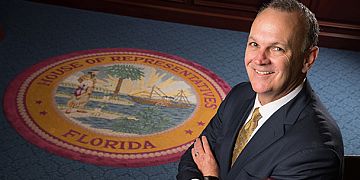 HOUSE SPEAKER RICHARD CORCORAN

House Speaker Richard Corcoran is a fearless political force of nature. Providing Moraitis with a green light to refile in 2018 will help rebuild credibility undermined by the 2017 gubernatorial flip-flop. Moraitis apparently considers Corcoran's support sufficiently influential to set aside a legislative delay pending Scott's departure or the threatened "political complications" of an election year session. Instead, he will dust off last year's successful package and jump in with both feet.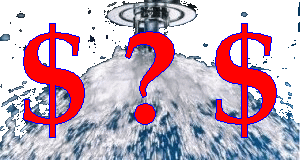 The bill's supporters face another challenge. Given the rigors of an election year playing field, the new team will need sufficient resources to effectively engage fire sprinkler association lobbyists with daunting deep pockets (and fire marshals on their payroll). While Moraitis and Farmer are paid by the state, Bogdanoff has to rely on contributions from those in the fiscal crosshairs of this ELSS mandate. As thousands of high-rise association homeowners threatened with a crippling assessment are apprised of the struggle's resumption, their associations are asking the lawmakers about how they can help – an issue that Bogdanoff addresses in her "First Update".

In high-rise associations across the state – including those on the Galt Mile, unit owners conversant with this issue have been pressuring association boards to increase their modest contributions to this effort – given the $multi-million alternative. However, time is short. Although the 60-day legislative session ordinarily begins on the first Tuesday after the first Monday in March, lawmakers seeking an extended post-session electioneering window voted to commence the 2018 session on January 9. Mirroring last year's strategy, the team plans to hit the ground running and stay one step ahead of the opposition More to come... - [editor]



---
To CITY OF FORT LAUDERDALE PAGE
To FORT LAUDERDALE BUDGET CRISIS PAGE
To BROWARD COUNTY PROPERTY APPRAISER PAGE
To AUTOMATED EXTERNAL DEFIBRILLATOR PAGE