PLEASE VOTE FOR THE PLAN OF YOUR CHOICE! Your vote will be anonymously communicated to the Fort Lauderdale City Commission before they select one of the two plans on Tuesday, February 15th. They want to base their decision on your feedback. Please click the SEND button on one of the two options below to send an email indicating your preference. Its in your hands!
Click Here to send an email with an expanded version of your opinion.
Final Results of the Vote


On Tuesday, Feb 15, 2005 the final results of the vote were transmitted to the Fort Lauderdale City Commission prior to their meeting. The results were as follows:
78 votes for Plan 1 (totally close the bridge to pedestrians and vehicles for 18 days)
5 votes for Plan 2 (restrict vehicular traffic to 2 lanes - 1 eastbound and 1 westbound - for 90 days and totally close for two full weekends)
15 additional votes were cast after the tally was reported to the City Commission. The final tally of all votes was:
91 votes for Plan 1
7 votes for Plan 2
5 votes for not painting the bridge (not an option)!
Responding to community input, the City Commission selected Plan 1... the closing of the bridge to traffic for 18 days.
Click To Top of Page

---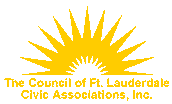 The Council of Fort Lauderdale Civic Associations
and the City of Fort Lauderdale invite you to attend
NEIGHBORHOOD

SERVICES NIGHT
Meet City Staff and Learn about Programs, Services and Opportunities Available to You!
Building Services
Parking Services
Engineering
Parks and Recreation
Finance
Planning and Zoning
Fire-Rescue
Police
Housing Programs
Procurement Services
Human Resources
Sanitation Services
Neighborhood Services
Water, Sewer and Utilities

Demonstrations by the Police and Fire-Rescue Departments
Complimentary Food and Refreshments

The Date: Tuesday, May 10, 2005
The Time: 6:00 – 9:00 P.M
The Place: City Hall, 8th Floor
100 N. Andrews Avenue Fort Lauderdale, Florida 33301

For more information, Call Genia Ellis at (954) 463-9525, Email: [email protected] OR
Hal Barnes at (954) 828-5065, Email: [email protected]
Click To Top of Page

---
Notice


Vice Mayor Christine Teel &
The Alliance of District One Homeowners
As They Welcome
Representative



Ellyn Bogdanoff

For a Discussion about the Expanding Cost of
Homeowners Insurance
The Date: Monday, July 18th, 2005
The Time: 6:30 P.M.
The Place: The Beach Community Center
3351 NE 33rd Avenue in Fort Lauderdale

Please call Catherine Wichmann at the City Commission Office for additional information - 954-828-5033, Email: [email protected].
Click To Top of Page

---
Vice-Mayor Christine Teel, District I and
Commissioner Dean Trantalis, District II


Emergency Medical Services:
When do we call 911?

SPECIAL GUESTS:
Dr. Nabil El Sanadi, Chairman and Director of Emergency Medicine
Mr. Wil Trower, Chief Executive Officer Of the North Broward Hospital District
The Date: Thursday, December 8th, 2005
The Time: 7:00 PM
The Place: The Beach Community Center
3351 NE 33rd Avenue in Fort Lauderdale
Click To Top of Page

---

The Perfect Condo Market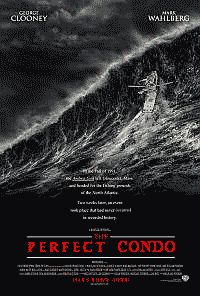 January 10, 2005 - "The Perfect Storm" is a movie pitting man against the elements. The title is an allegory for the assortment of meteorological events that coalesced to create a powerful and unique backdrop for a schmaltz-on-toast mythic struggle. More people came to see the Herculean weather dynamic than to watch Mark Wahlberg or George Clooney jerk tears. In South Florida, a similar unique confluence of factors has conspired to formulate "The Perfect Condo Market". The Fort Lauderdale budget circus couldn't crimp the high-flying market. Not even the four-hurricane season that prompted the jittery State to spend millions putting the bloom back on the tourism rose (and spurred the Governor to call a special session in Tallahassee) could slow it down.

In the late 1980s and early 1990s, South Florida was awash in multifamily units that overoptimistic developers churned out like Pez. Assembly line homebuilders were giving plaid stamps and Dolphin tickets to potential purchasers. Alan Greenspan's Fed KO'd the high flying equities market with five ill-advised rate hikes. With the collapse of the Dot.Com driven stock market, orphaned investment dollars took up residence in the overbuilt and underpriced South Florida Real Estate environment. Properties were quickly absorbed by stock-shy former day traders at K-Mart prices. Broward County realtors soon realized that inventories were depleted. Savvy developers grabbed and earmarked the few remaining waterfront lots for high priced, high rise pre-construction sell-outs. Overnight, single family homes acquired a premium not seen for two decades.

Miami's longstanding status as a center of world trade has diffused throughout the region. South Florida not only continued to attract emigration from the north, but its growing reputation as an international hub precipitated a world-wide population influx. The decline of the dollar has widened the welcome mat to international investment and fulfilled the dreams of world-wide second home buyers. The 200,000 euros that couldn't dent the market several years ago, now places European travelers into luxury beachfront condos.

After recovering from 9/11, South Florida's historical tourism and import-export business was joined by other industrial resettlement attracted by the region's enticing economic environment. The exploding Florida Information Technology industry (Computer Hardware and Software), Biomedical Research and Development (i.e. Scripps in Palm Beach County), Motion Picture production, Telecommunications, Surgical and Medical Instruments, etc. intensified the demand on housing and helped expand the seller's market from the coastal region through West Broward. The growing population required a commensurate expansion of public services. Accompanying the increase in Broward's new business residents, public sector personnel working in Fire, Police and Parks Departments, teachers, nurses, etc. placed additional pressure on housing.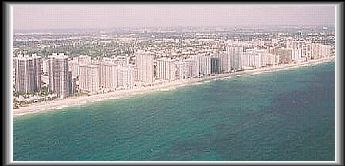 GALT OCEAN MILE BEACHFRONT CONDOMINIUMS

On the Barrier Island, "affordable housing" became a cynical oxymoron. The exuberant market shot home prices out of reach for all but the healthiest household budgets. The average home buyer, unable to compete for housing in the County's single family home market, turned to multiunit housing (townhouses, condominiums, coops, etc.). Those left behind by escalating housing price points turned to the rental market. Since a large segment of rentals are condominiums, this neglected to relieve the pressure on dwindling housing stocks. Since land availability for luxury coastal and downtown multifamily high-rise construction had thinned, developers targeted South Florida's western suburbs. Mixed use developments and apartment house conversions in Kendall, Sunrise, Plantation and West Boca that were zoned as "affordable" housing experienced "appreciation creep" within days of permit approval.

A substantial contingent of the Barrier Island's "second home" retirees encountered an unanticipated consequence of their overnight windfall. Those unprotected by the "Save Our Homes" amendment found that the increased taxes on their newly appreciated properties had outstripped their fixed incomes. This precipitated a multi-year selloff that lowered the age demographic of the County's beach communities. However, this contribution to available stocks was offset by many sellers then opting for less expensive replacement housing, resulting in no net inventory increase - simply turnover.

Another large segment of the existing population is the empty nested baby boomers. After launching their progeny into society at large, the average nuclear remnant of 1 or 2 parents occupied a residence that previously housed 4, 5 or more family members. Aside from stirring activity for realtors, their obvious inclination to downsize had little net effect on the overall market. While putting single family homes back into play, the relocating parents made the natural transition to multi-unit housing. To avoid a significant tax consequence, profits from the sale of their home were often reinvested into another property - the ideal candidate being a smaller, less demanding, condominium unit. Of course, South Florida continued to receive the lion's share of downsizing empty nested baby boomers from across the country, further squeezing the condo market.

From January 2003 to June 2004, prices of South Florida condos climbed by as much as 24 percent while single-family houses, which typically cost more, only increased by 18 percent. Marketing researchers expect the gap between multi and single family homes to further widen when the year-end statistics are released. In fact, condominium appreciation is expected to substantially outpace the rest of the housing market. On the Barrier Island, the discrepancy is more pronounced as many condo unit prices have more than doubled over the past few years. Three bedroom luxury units in 35 year-old Galt Mile buildings like the Regency Tower, the Commodore Condominium, Ocean Summit and Galt Towers that went for $180,000 in 1996 and jumped to $300,000 in 2000 were selling for over $600,000 by the end of 2004.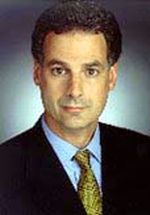 NAR'S DR. DAVID A. LEREAH

Analysts have identified the current hot market as "having legs". Dr. David A. Lereah, chief economist for the National Association of Realtors (NAR), explained, "We've seen an incredible pace of existing condo and co-op sales over the last six months, but we're also seeing some exceptional price appreciation." Anomaly markets driven by one or two factors are predictably limited and, as such, often spontaneously decline. While markets are cyclical, those that enjoy a broad base and substantial economic underpinnings proliferate until the impelling factors deteriorate. The combination of first-time buyers, single professionals, young families, employees of newly relocated businesses, retirees, casual investors and hardcore speculators, downsizing baby boomers and animated domestic and international second-home markets comprise a broad sustainable base.

Low interest rates, growing consumer confidence (102.3 as of December 2004) and a demand that outstrips supply form the basis of the market's economic foundation. Dr. Lereah explained that some of the backup in housing demand is being met, "We're setting our fourth consecutive record year for existing-home sales, and even with strong fundamentals such as household growth, low interest rates and an improving economy, we simply can't set records every year. Given the sharp rise over last year's record, a lot of buyers have found the home they've been looking for and we can expect a bit of a breather in 2005, which will remain a historically strong year." Lereah predicts the 30-year fixed-rate mortgage should rise slowly but average only 6.4 percent in 2005. The re-emerging equities market, while initially presumed to be a competitive threat to real estate appreciation, has had little impact on climbing prices.

Analysts concur that the real threat to the market's economic basis is runaway energy (oil) costs and the Federal Government's $400 billion deficit (CBO projection). According to NAR's Dr. Lereah, massive international capital inflow derived of the weak dollar has kept interest rates low, temporarily offsetting upward rate pressure from exploding Federal deficits. While international investment and oil prices are volatile factors over which we exert limited influence, our self-inflicted record deficits are the greatest threat to a market-friendly, low interest rate environment.

While the market appears sustainable and well grounded, rampant speculation has overstimulated prices. New developments at every price point are being closely monitored by motivated investors. As pre-construction sales opportunities arise, these short-term speculators grab a block of units for quick resale, often to another speculator. Every turnover adds an additional price premium. Jack Winston, a senior consultant at Goodkin Consulting in Miami (and an adjunct professor at the University of Miami's Schools of Architecture and Law), said "such investors make up about 70 percent of the new condo buyers in Miami. In Broward and Palm Beach counties, they make up between 20 percent and 40 percent of buyers." Lewis M. Goodkin (Goodkin Consulting's founder) adds, "Traditionally, the development industry's biggest challenge is avoiding an oversupply. The huge surge in speculative buying/selling in the past three years has distorted real demand in the market, setting the wheels in motion for a rude awakening." Goodkin characterized the danger as "a condominium bubble" that would behave "like a giant margin call."
Condominium Associations usually protect themselves from speculators by infusing their Condo Docs with restrictions requiring the purchaser to hold the unit for a year or two before the Association will agree to the transfer of title. However, in the pre-opening phase until such time that the new owners represent a majority of the residents, the governing "Board" is controlled by the developer. During this interim period, units can be summarily resold at the developer's discretion. This pre-opening "Flip-Mart" serves to soften the developer's substantial financial exposure. To protect themselves from the tidal wave of speculative investment, banks and other mortgage lenders are requiring down payments of 20% or more.

The downside to this glowing real estate environment is that it's rooted in a non-renewable limited resource…land. Broward's population of 1.6 million is expected to grow to 2.5 million by 2030. In an August 2003 report entitled "Accommodating Population Growth in Broward County, 2000 to 2030", the Broward County Office of Urban Planning and Redevelopment asserts, Existing vacant land is insufficient to sustain the anticipated population growth. All vacant residential land in Broward County will be absorbed before 2030: Build out conditions will be reached by 2015 for single family and by 2010 for multi-family units."
The fact that land is a zero sum game presents two significant problems. As previously stated, the exploding population requires a proportional increase in accessible public services. Due to the shortage of available land, accommodating this need after the fact is not an option. Provisions for traffic control and route planning, hospitals and medical services, police and fire services, green space and commercial access must be made before the land is "spoken for". There isn't any additional space that could serve as a safety net once build out conditions are attained. This leaves five years (for multi-unit housing) to ten years (for single family homes) to incorporate a public services framework into the "master plan" before it is too late.
The second problem stems from the frenetic pace of this market. To financially optimize the real estate heat, developers are churning out construction in a hurry. There are 30 municipalities within Broward County, each exhibiting different land use, population, and development characteristics. Trying to achieve services equilibrium for Broward's rapidly morphing municipalities has Planning and Zoning Boards in a dither. Instead of filling out a "master plan" in an organized manner, planners must compromise "on the fly", deftly dancing around codes while hoping to hit a moving target. To avoid legal entanglements with the developer and the ire of project neighbors, planning boards squash and stretch municipal code guidelines while racing to plunk the property into next year's tax roll.
Some analysts predict a slowdown of appreciation in about two years when a glut of new units hits the market and investors have to unload them. While waterfront luxury housing will likely hold its value, huge developments currently under construction in West Broward and Palm Beach Counties should soften without the hyperactive investment that currently inflates appreciation. Lewis Goodkin depicts a "best case scenario" when this happens in 2006 as "all the speculators will close on their units – then put them back on the market to compete with new construction at that time." Those temporarily forced into the rental market anxiously await the advent of this correction to realize their slice of "The American Dream"... to own a home!
Click To Top of Page

---


Homestead Exemptions Made Easy


All legal Florida residents are eligible for a Homestead Exemption on their homes, condominiums, co-op apartments, and certain mobile home lots if they qualify. The Florida Constitution provides this tax-saving exemption on the first $25,000 of the assessed value of an owner/occupied residence. You are entitled to a Homestead Exemption if, as of January 1st, you have made the property your permanent home or the permanent home of a person who is legally or naturally dependent on you. The filing period for homestead exemption for 2005 is March 2, 2004 Through March 1, 2005.

When filing an application you must bring the following items listed below, dated prior to January 1, 2005. All owners occupying the property prior to January 1, 2005 must file in person on jointly held property, other than husband and wife, who may file for each other, with the required documents for both (copies or originals). If you are married and the deed has different last names for husband and wife, a marriage license/certificate must be presented.

Proof of Ownership: Recorded Warranty Deed, Co-op Propriety Lease, Notice of Proposed Taxes or Tax Receipt, if in your name(s) . A deed must be presented if the property is jointly owned. If the PROPERTY IS HELD IN A TRUST, A COMPLETE COPY OF THE TRUST AGREEMENT IS REQUIRED.

Proof of Permanent Florida Residence, ALL DATED PRIOR TO JANUARY 1, 2005:
Florida Voter's Registration or Recorded Declaration of Domicile - REQUIRED.
Florida Driver's License ("Valid Only in Florida" license is not acceptable) or Florida Identification Card - REQUIRED.
Florida Vehicle Registration - REQUIRED.
Non U.S. Citizen must bring permanent Visa (Green or Pink Card) or Political Asylum Documentation and Recorded Declaration of Domicile - REQUIRED.

Note: it is generally against the law for a Florida resident to drive in Florida with an out-of-state license or tag if he/she claims Homestead Exemption (Sections 320.37 and 322.08 Fla. Statutes).

The State mandated application form requires the following information For All Owners Living On The Premises and Filing.
Current employers of all owners
Addresses listed on last I.R.S. income tax returns
Date of each owner's permanent Florida residence
Date of occupancy for each property owner
Social security numbers of all owners filing are required

Homestead Exemption does not transfer from property to property. If you had this exemption last year on another property and moved, you must file a new application for your new residence. Notify the Property Appraiser to cancel the exemptions on your former home. Property purchased during last year may show qualified exemptions of the seller. The sellers' exemptions will not carry over to this year; you must apply for your own exemptions!

The amount of the homestead exemption granted to an owner residing on a particular property is to be applied against the amount of that person's interest in the property. This provision is limited in that the proportional amount of the homestead exemption allowed any person shall not exceed the proportionate assessed valuation based on the interest owned by the person. For example, assuming a property valued at $40,000, with the residing owner's interest in the property being $20,000, then $20,000 of the homestead exemption is all that can be applied to that property. If there are multiple owners, all as joint tenants with rights of survivorship, the owner living at property filing receives the full $25,000 exemption.

Residents 65 years or older may qualify for the additional "Senior Exemption". Qualified seniors must have a total household adjusted gross annual income not in excess of $22,096 to be eligible for the additional exemption. This exemption must be applied for annually. While current exemption holders can apply by mail after January 1, 2005, first time applicants are required to apply in person.

In addition to the eight local Property Appraiser's offices available to residents in Broward, the Broward County Property Appraiser's Office will conduct special taxpayer sign-up sessions for the 2004 Homestead Exemption and Senior Exemption at City Hall, the Beach Community Center, and various Homeowners and Civic Associations this November, December, January and February. The Appraiser's Office will send Deputy Appraisers to the meeting locations to assist members and new area residents with their property tax exemptions filings.

Beach Community Center (3351 NE 33rd Street) sign-up dates are:
Friday, December 17th - 10:00 AM - 12:00 Noon
Friday, January 21st - 10:00 AM - 12:00 Noon
Friday, February 18th - 10:00 AM - 12:00 Noon
NOTE: For the Homebound who cannot leave their home and need to file for Homestead Exemption, please call 954-357-6830.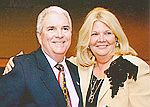 ROCKY RODRIGUEZ WITH
NEW BCPA - LORI PARRISH

Former Broward County Commissioner Lori Parrish defeated J. R. Markham in a hard fought Democratic Primary and challengers Mark Taravella, John J. Makos and write-in candidate David Longstaff in the main event on November 2nd to become the next Broward County Property Appraiser. Ms Parrish will assume the reins of her new office from its current occupant, Rocky Rodriguez, on January 3, 2005. Mr. Rodriguez inherited the position from former Broward Property Appraiser William Markoff upon his untimely passing. The Broward County Property Appraiser maintains a web site at "http://www.bcpa.net".

The Property Appraiser's office has instituted a new Online Homestead Filing Program. While the Property Appraiser's Outreach Program is remarkably convenient for new filers, the internet-based program is even easier. You can save time, gas-money and avoid lines and crowds that assemble at the eight local Broward offices.

Galt Mile Residents

Please contact Bob Wolfe of Inter-Governmental Media Relations at (954) 445-5732 or at [email protected] for further information.
Click Here to access the Broward County Property Appraiser web site in English, Spanish or Creole.
Click Here for additional information about Homestead Exemptions.
Click Here for info about Senior Exemptions and...
Click Here to access the Online Homestead Filing Program and file for your exemption the easy way!
Click Here to check the status of your 2005 Homestead Application (may take until late May)
Click Here to use the Home Buyer's Tax Estimator
Click To Top of Page

---

Congressman E. Clay Shaw Jr.
"A Social Security Update"
"Every responsible financial advisor recommends a diversified portfolio to clients. In addition to investing in growth and value equities, corporate bonds, government bonds, precious metals and perhaps some real estate, professional consultants will always put some resources in the mattress. A portion of any model financial plan has some 'rainy day' money sitting in savings accounts. Gambling with futures and options can make you rich but that cash in the bank will buy food if your crystal ball malfunctions. While Social Security was never intended to serve as a self-sufficient retirement plan, it gives every participant a 'cash in the bank' safety net should their other 'life's plan' investment machinations go awry." - Economics of Financial Planning 101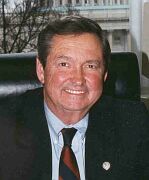 FLORIDA CONGRESSMAN
E. CLAY SHAW JR.

February 22, 2005 - Whether or not he's conversant with your particular political Muse, Fort Lauderdale Congressman E. Clay Shaw Jr. is conceded numerous admirable qualities by both constituents and peers. His lengthy tenure reflects Herculean staying power. In the 1960s and 1970s, Shaw built an impressive record of service to the residents of Fort Lauderdale as an Associate Municipal Judge, Chief City Prosecutor, and Assistant City Attorney, City Commissioner, Vice Mayor (1973-75) and Mayor (1975-80). Elected twelve times to represent the 500-square-mile, 700,000-person 22nd Congressional District, the Republican Congressman has consistently managed to garner the confidence of his bi-partisan constituency. In fact, his predominantly urban electorate includes an area addressed in whispers by fearful Republican prospects as "the killing fields". This staunchly Democratic section of Broward County has dashed the political aspirations of Republican hopefuls for decades. Shaw has managed to skate through this dangerous gauntlet unscathed for twenty-four years. His secret? He took a page from Claude Pepper's playbook. No matter who occupies the White House, Shaw plays to his biggest audience, SENIORS. Not surprisingly, District 22 boasts the highest percentage of over-65 voters in the nation.
The Congressman convened a 3 PM meeting at the Beach Community Center on February 21st to edify Galt Mile residents about his version of a Social Security rescue. The meeting was innocently entitled, "A Social Security Update". Social Security is a political minefield. Its mere mention stirs fear in the heart of any elected official with a functioning survival instinct. Once safely re-elected, President Bush turned Social Security into a hot button issue, portending its imminent demise. Responding to the President's dictum, Republican legislators across the country scheduled local meetings on President's Day to engender support for the Administration's controversial intention to channel payroll taxes into the stock market, change the basis for Social Security's benefit structure from "wage indexing" to "price indexing" and "means test" affluent retirees to lessen their benefits. In turn, Democratic legislators scheduled similar local meetings to mollify overreaction to the Administration's inflammatory rhetoric. Although the actual depth of the problem is a hotbed of contention, most responsible officials assert that immediate attention to the fund's projected shortfall would be the least painful prescription. While "fixes" range from radical surgery to minor tweaks, depending on whose "facts" you deem credible, Shaw's "senior-heavy" constituency is naturally concerned about the efficacy of these supposed "solutions". The residents in Clay Shaw's district suspect that their Social Security benefit could fall prey to a political agenda masquerading as "concern for their grandchildren." An Attorney and a Certified Public Accountant by training, Clay Shaw's experience has adequately prepared him to authoritatively address his South Florida seniors on this controversial topic. He recently completed a six-year term as Chairman of the House Social Security Subcommittee of the powerful Ways and Means Committee.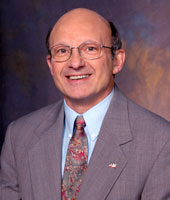 AARP CEO BILL NOVELLI

Congressman Shaw opened the meeting by offering his credentials as a champion of "senior" issues. On March 2, 2004, Shaw's Social Security Protection Act of 2003 (H.R. 743) was signed into law by President Bush. AARP (American Association of Retired Persons) CEO Bill Novelli commented that Shaw's legislation would "make Social Security more secure and equitable for millions of the most vulnerable Social Security beneficiaries." Novelli elaborated, "It will protect Social Security beneficiaries from unscrupulous scam artists and will remove barriers that have prevented individuals with disabilities from working. We (AARP) are pleased to have been part of this significant bipartisan legislation." Shaw's legislative history is peppered with efforts to fine tune Social Security... such as the Social Security Number (SSN) Privacy and Identity Theft Prevention Act of 2003 (H.R. 2971). Shaw describes the bill's rationale as, "In order to protect SSNs from theft in the public and private sector, H.R. 2971 would restrict the sale and public display of Social Security numbers, limit dissemination of Social Security numbers by credit reporting agencies, make it more difficult for businesses to deny services if a customer refuses to provide his or her Social Security number, and establish civil and criminal penalties for violations." While these bills and others supported by the Congressman nip and tuck to correct inequities in the program's administration, they carefully avoided exposing the program's funds to experimentation. By the same token, they don't include his entry into the "Save Social Security" sweepstakes.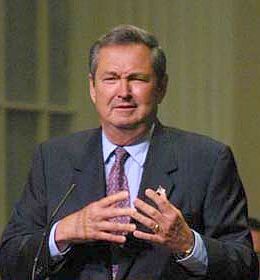 CLAY SHAW EXPLAINS GUARANTEE PLUS PLAN

Mr. Shaw revealed that entry to Galt Mile residents, City Commissioner Christine Teel, City Manager George Gretsas and other civic leaders at the town hall style meeting. Introducing it as the Social Security Guarantee Plus Plan (H.R. 750), he summarized, "Promised benefits, including cost of living increases, are guaranteed for people receiving benefits today, tomorrow and for all future generations. My plan does not raise taxes, does not lower benefits, and does not change the retirement age." Shaw explained that while the plan guarantees full, promised, current law benefits for all workers, it does so by setting aside real assets, not IOUs, to pre-fund benefits. "These assets are saved in each worker's own account, thereby providing workers the opportunity to create real wealth for themselves and their families." Those who voluntarily participate will receive an annual refundable income tax credit of up to 4% of their earnings, maximizing at $1000, to establish their own Social Security Guarantee Account. Shaw's concept serves as a voluntary "Add-On" to currently mandated benefits, layering a personal retirement account over the existing Social Security plan. Account owners would select where to invest the funds (from a pre-approved set of alternatives) which then grow tax-free until benefits are paid. Shaw continued, "At retirement or when the worker becomes disabled, a portion of the Guarantee Account is paid directly to the worker and the rest is used to help pay full, guaranteed Social Security benefits. Should an individual die before becoming eligible, the balance of their money will be passed along to their heirs." Where does the roughly $3 trillion program investment come from? The audience patiently awaited the distinct "thud" that accompanies the other shoe dropping. It never came. The Shaw plan borrows general revenues to fund the accounts. "Even assuming borrowing for a transitional period, my plan pays back every borrowed dollar plus interest within the seventy five-year period. Not only would we pay off the mortgage on Social Security, we would leave workers with substantial account balances and the federal government with excess cash," Shaw explained.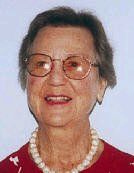 REGENCY TOWER RETIREE
GINIA WEXLER

Regency Tower Condominium retiree Ginia Wexler asked Shaw how this sizable investment would impact the exploding federal deficit. Shaw responded, "Other plans may cost less, because they cut benefits or raise taxes. If our goal is to pay full promised benefits and enhance them, the Guarantee Plus Plan is the lowest-cost proposal to date. The Guarantee Plus Plan does all this and pays for itself over the seventy five-year actuarial period, and that's confirmed by the Social Security Administration's Office of the Actuary in the 108th Congress. Even under the most conservative estimates, the Guarantee Plus Plan allows the new Social Security system to generate surplus cash in the latter part of the century, actually adding black ink to the government's bottom line." Former Acting City Manager Alan Silva offered that minor adjustments to the trust fund would correct its current insufficiency. He suggested raising the combined contribution from 6.2% to 6.5% or increasing the current contributions cap from $90 thousand to $140 thousand. Ocean Club Condominium retiree Terry Cook concurred, "I paid into Social Security while making $15 a week, why should someone currently earning $400 thousand annually have 3/4 of their income exempted from contribution?" Shaw expounded the political realities under which the Congress currently operates. A tax increase would alienate Republican support, adulterating the fund would alienate Democratic support and lowering benefits would betray his longstanding commitment to constituents. Ms. Wexler then asked the Congressman about the President's intention to "means test" affluent retirees, resulting in "richer retirees not getting as much in benefits as their poorer counterparts." Shaw repeated that his plan eliminated the need to cut anyone's benefits, obviating the need to conduct tests to determine where such unpopular cuts would elicit the least political blowback.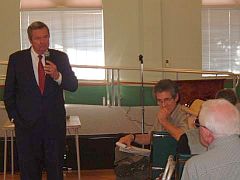 CONGRESSMAN SHAW ANSWERS QUESTIONS

A visiting Coral Springs retiree asked the Congressman if his plan received an endorsement by AARP or other legitimate Social Security watchdogs. Shaw answered that the plan's infancy hasn't yet afforded AARP the opportunity for an in-depth review, although he "expects their support to be forthcoming." Congressman Shaw asserted that his plan compared favorably to President Bill Clinton's aspirations for a Social Security fix while in office. Shaw said that when he recently asked President Clinton his view of the "Add-On" plan, Clinton responded, "I see no reason why it shouldn't work!" During Clinton's reign, it was Shaw's Welfare Reform Bill that the President ultimately signed into law with the avid approval of 98 House Democrats. Shaw anticipates bi-partisan support for his Guarantee Plus Plan, having caucused with key Democratic leaders prior to its release. Shaw exclaimed that Senators Joe Lieberman and Tom Harkin both favor personal retirement accounts that serve as an adjunct to the existing Social Security plan benefits instead of as a replacement.

The meeting demonstrated Clay Shaw's remarkable resilience. His plan is a creative response to President Bush's call to place Social Security on a solvent footing using personal self-directed retirement accounts. His plan differs from the Administration's in that it doesn't slash benefits or further undermine the trust fund. Throughout its history, Social Security has been subject to minor adjustments to accommodate evolving demographics. AARP and other Social Security guardians have opposed the Administration's attempt to "scare" benefit-cutting legislation through Congress by characterizing a fixable imbalance as "impending bankruptcy". AARP analysts view efforts to "carve out" and redirect payroll taxes into the stock market as a thinly veiled resurrection of the failed British and Chilean experiments which resulted in parenthetical disaster. Social Security watchdogs like the Center on Budget and Policy Priorities support AARP's contention that Administration assertions not only misrepresent the Social Security shortfall, but that by "carving out" personal account contributions, it would hasten its demise by six years. According to Chief Actuary Stephen Goss of the Social Security Administration, Social Security is projected to have a cash surplus of $48 billion in 2012 under current law (in current dollars) and that under the President's proposal, it would have a cash deficit of $14 billion. Shaw's plan mutes these criticisms by adding on a new component that will correct the imbalance using methods deemed credible on both sides of the aisle. Past resistance to "Add-On" plans stemmed from their tendency to increase the deficit. Shaw responds by rhetorically asking "Is there a deficit in the short term? Yes. All of these plans create a deficit in the short-term. All of the plans that are out there have to create a deficit to get the accounts started."
While the Social Security Administration attractively scored a similar bill offered by Shaw during last year's 108th Congressional session, Shaw's updated version hasn't as yet been reviewed. Once SSA and the Congressional Budget Office analyze Shaw's new entry, it may survive as the only long term rescue capable of eliciting both AARP's blessing and the bi-partisan support necessary for passage. Time, as always, will tell!
Click To Top of Page

---
FDOT Clears Galt

Construction Confusion

April 13, 2005 - The Barrier Island offers two alternatives to Galt Mile residents with intentions of heading west. Recent FDOT information seemed to suggest that those interested in using them for the foreseeable future had best build extra time into their scheduled travel plans. FDOT (Florida Department of Transportation) plans on painting the Oakland Park Boulevard Bridge, the closest exit to the mainland south of the community. Responding to input collected from area residents, the Fort Lauderdale City Commission opted for a plan to complete the project during a continuous 18-day stretch. The bridge will be closed to all traffic, except underlying boat traffic, for the entire period. When explaining the two alternatives, FDOT stated that the other (unselected) plan would have restricted traffic for a ninety-day period that "includes the total closure over the July 4th holiday week-end" and that "it may conflict with the Air & Sea Show". Community residents surmised that the project was scheduled for this spring or summer.
Commercial Boulevard, the Galt Mile's northern mainland access, will be plagued with construction delays for the next year. FDOT has two projects in store for the roadway. The $10.2 million project commenced on March 10th to add a second left turn lane from eastbound Commercial to northbound I-95, add lanes to the northbound and southbound Interstate 95 exit ramps to Commercial and a left turn lane in both directions at Andrews Avenue. The second construction component entails repaving Commercial Boulevard from Powerline Road west to Northeast 19th Avenue. A lane will be closed in each direction on the major east-west thoroughfare from 6 a.m. to 6 p.m. Sunday through Thursday. FDOT also plans on lining the repaved roadway with new street lights and traffic signals. The lane restrictions will initially run from Powerline Road to Northeast 6th Avenue. Ultimately, they will extend to Northeast 19th Avenue, just west of Federal Highway. The majority of construction is planned to take place at night.
It appeared as if both Barrier Island egresses would be restricted or blocked by the construction. The prospect of both the Oakland Park Bridge painting and the Commercial Boulevard projects running simultaneously evoked claustrophobic paranoid delusions as community residents envisioned being penned in by the projects. FDOT was laying siege to the Barrier Island. Fear not - we are not going to be trapped on the Island by FDOT. Light was recently shed on our concerns through the efforts of Monique J. Damiano, one of Public Information Director David Hébert's bright young lights.
This eerie scenario prompted our communicating with the City's Public Information Office. Public Information Specialist Monique Damiano braved the halls of FDOT to solicit some clarity about the Oakland Park Boulevard Bridge painting. As per Mr. Jose A. Quintana, P.E. from DOT's Structures and Facilities Office, "The Bridge's structural steel will be painted beige as per the City's request. We will need to meet at some point with the City and decide on the specific color. The bridge closure is still scheduled to be 18 days. Letting is scheduled for 2/3/06 and we anticipate construction to begin in May or June, 2006."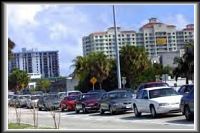 OAKLAND PARK BOULEVARD TRAFFIC

What? Beige? Letting? Construction? Ms Damiano wrote back, "Can you please clarify the bridge painting date for Mr. Berkowitz? Your previous response makes reference to 'construction.' Does this include the painting as well?" Mr. Quintana explained, "Even though it is mostly a painting project, we refer to it as a 'construction project', because of the type of funds that are associated with it. Aside from the paint work, we intend to install a maintenance platform inside the bascule piers. We still have a projected 18 day closure, however the contract duration may be closer to 90 (estimated) days. Once again, the only traffic disruptions are expected during the 18 day closure. The contractor will work under & around the bridge during all other times." He continued, "The schedule has not changed. I still do not have an exact date for start of construction, but we still expect the contract to start sometime next summer. We will make sure that the closure does not interfere with any of the summer holidays or major events (Ex: Air & Sea Show)."

OK! That's the deal. While the project is scheduled for 90 days next summer, the bridge will only be closed for 18 days. They will avoid closing the bridge during the Air & Sea Show and the 4th of July weekend. They will install a maintenance platform inside the bascule piers??? Best of all, the Commercial Boulevard project is slated for completion by the summer of 2006, when the Oakland Park Boulevard Bridge painting is scheduled to start. Thanks to Monique and Jose, we learned that FDOT's projects are scheduled to run consecutively, not simultaneously. Of course, if the Commercial Boulevard Project suffers delays, there may be an unfortunate overlap. However, in view of the alternative, we remain optimistic.

For additional information please contact Monique J. Damiano - City of Fort Lauderdale Public Information Specialist, 101 NE 3rd Avenue, Suite 300 Fort Lauderdale, FL 33301 at Phone: 954-828-4743, FAX: 954-828-4745, email: [email protected]. Alternatively, contact FDOT directly through Jose A. Quintana, P.E. of the Structures & Facilities Office - D4, 3400 W. Commercial Blvd., Fort Lauderdale, Fl 33309 at (954)777-4162, email: [email protected].


To quickly determine whether you will encounter any traffic delays in South Florida, Click Here to get current traffic reports.
Click To Top of Page

---
The Galt Mile

Twilight Zone

May 13, 2005 - It was a strange week for the Galt Ocean Mile. People ordinarily face personal crises every day …quietly …unnoticed. However, sometimes it is impossible to ignore our neighbors' plight. From time to time, disconcerting incidents come careening into our lives …with a bullet. It was that way for residents of Plaza East and Coral Ridge Towers South. A tragedy juxtaposed to a miracle.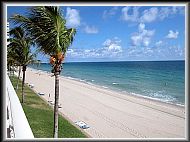 BEACH BEHIND PLAZA EAST

On Wednesday evening, May 11th at sundown, several residents of Plaza East - a luxury high-rise condominium at 4300 North Ocean Boulevard - noticed a body floating in the ocean behind the building. While ocean bathers are a common sight for the beachfront condo's residents, the "floater's" lack of movement began to stir curiosity. Concerned residents called 911 to report the immobile swimmer. Upon arrival, paramedics extracted a 61-year old Plaza East resident from the shallows. Fort Lauderdale Police Department spokesman Sgt. Andy Pallen announced that David Czelusniak, the owner of Unit 11 D in the Plaza East Condominium, was declared dead when retrieved by the responding paramedics. Although the initial examination revealed no suspicious injuries or evidence of foul play, the actual cause of death would be determined after an autopsy performed by the Broward Medical Examiner's Office.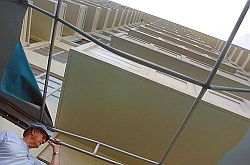 Cut after fall, CRTS canopy saved GLORIA JUMMATI

On the following day, Thursday May 12th, the neighborhood would sustain another shock. Coral Ridge Towers South, the last of 4 luxury high-rise cooperatives constructed as part of the Coral Ridge Towers Complex in the Galt Mile neighborhood, played host to a miracle. Not the kind we generally characterize as such, like getting to work on time despite the Oakland Park Boulevard bridge getting stuck or finding your wallet on the gas pump where you inadvertently placed it three hours hence, but the real deal. If you believe in a higher power, this was an intervention. If not, this qualifies as a genuine short circuiting of the laws governing probability and statistics.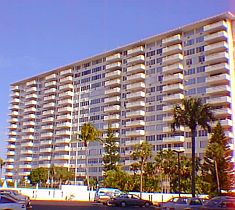 JUMMATI fell from CRT South 9th Floor Balcony

69 year-old snowbird Gloria Jummati, owner of unit 903 in Coral Ridge Towers South at 3333 N.E. 34th Street - just west of A1A, planned on returning to suburban Chicago with husband Merle as the "season" came to a close. Shortly before 8 AM, she decided to straighten up the balcony of her north-facing ninth floor unit. Succumbing to dizziness, she fell over the 42-inch balcony railing, seemingly to certain tragedy over 100 feet straight down. Instead of the asphalt parking deck, she landed squarely in the middle of a 6-foot by 10-foot canvas canopy 8 floors below. Centered exactly between two of the thin metal pipes that comprise a frame designed to support nothing heavier than the canvas covering, she hit the awning in the one spot capable of fully mollifying the impact. The canopy frame broke her fall and bent just enough to absorb the force of her body's momentum. Instead of tearing, the canvas served as a cradle, stopping her a few feet short of the deck!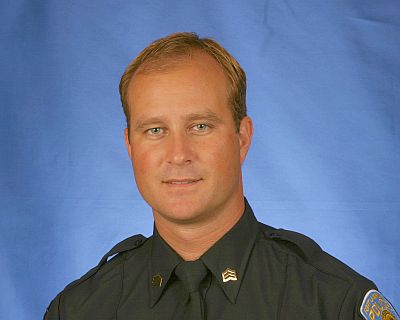 SERGEANT ANDY PALLEN

Upon reaching the scene, Fort Lauderdale Fire-Rescue Lieutenant Shari Marshall scaled a small ladder to the canopy, which shades a bocce equipment storage area, and found Jummati lying on her side... safe! Supervising the effort, she had rescue workers cut the canvas and lower Ms. Jummati a few feet to a waiting backboard and stretcher. Attempting to reconstruct the incident, Marshall said, "Angels had floated her down. That was pretty much all we could come up with." Declining to speak with clamoring media types, Jummati limited her comment about the incident to, "My shoulder hurts." Fort Lauderdale Fire-Rescue Division Chief James Sheehan said of Jummati's incredible precision landing in the center of the canopy, "It definitely saved her life." Treated at Broward General Medical Center for a minor shoulder injury, the incident's serendipity wasn't lost on Sergeant Andy Pallen, spokesman for the Fort Lauderdale Police Department. He suggested that she purchase a lottery ticket.

Over the past few days, life on the Galt Mile has borne an eerie resemblance to episodes of the "Twilight Zone". In fact, if you squint, ubiquitous Police Department spokesman Sergeant Andy Pallen, who epilogues each incident for an anxious public, is beginning to look and sound like Rod Serling!

Click To Top of Page

---
The Galt Mile's
War on Noise

VICE MAYOR CHRISTINE TEEL

May 31, 2005 - Galt Mile residents endure incessant noise from construction crews busily rebuilding the neighborhood. The 8 AM jack hammers and tile grinders are the price we pay for bringing our homes up to code and into the 21st century. As every building is experiencing these growing pains, the irritating "wake-up" calls are reluctantly tolerated. However, this inconvenience has sensitized residents to pervasive noise pollution. This recently developed aversion has elicited a response by the City.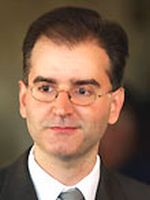 CITY MANAGER
GEORGE GRETSAS

On April 7th, Vice Mayor Christine Teel, City Manager George Gretsas and Chief of Police Bruce G. Roberts convened a meeting at the Beach Community Center to address offensive (and often illegal) sources of noise pollution. While the primary targets were "gunning motorcycles" and "muffler-challenged" vehicles whizzing along A1A, officials expanded the agenda to include a spectrum of dangerous and illegal driving practices that have proliferated along the neighborhood's main artery. The meeting concluded with a promise by Chief Roberts to develop a "Traffic Enforcement Action Plan" aimed at curbing these abuses. On May 23rd, Police Media Relations Coordinator Sgt. Andy Pallen issued a press release reviewing the tenets and outcome of the Chief's plan.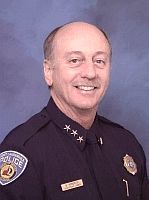 FORT LAUDERDALE CHIEF OF
POLICE BRUCE G. ROBERTS
"On May 20th, 21st and the 22nd, the Fort Lauderdale Police Department conducted a successful traffic enforcement action plan. This action plan is an example of one more tool available to law enforcement to make an impact on crime reduction, making streets safer and to improve the quality of life for the citizens of Fort Lauderdale."
Speaking to Chief Robert's commitment to residents attending the public meeting, Pallen explained, "This action plan was devised in response to numerous citizen complaints concerning unlawful driving practices. There has been a noticeable increase in this activity and local residents and vehicular traffic has been negatively affected. The goal of this high visibility enforcement was to aid in the reduction of crime, reduce unlawful speeding, reduce excessive noise created by unlawful equipment installed on vehicles, educate offenders who are committing violations and to improve the quality of life for residents."
POLICE PLAN GALT TARGET AREA - THE 3700 BLOCK OF A1A

Sgt. Pallen endeavored to elucidate the details of the plan. "Over this three-day time frame, a total of four locations were addressed, with three separate operations being conducted simultaneously. The four locations affected during this initial operation were the 2700 block of North Federal Highway, A1A at SE 5th Street, 3700 block of North A1A, and Federal Highway at Broward Blvd."

While this will promote public safety for all Fort Lauderdale inhabitants, the area of particular interest to Galt Mile residents is the 3700 block of North A1A. This "hot spot" is the northern end of a dangerous stretch of Route A1A wherein multiple automobile accidents and literally hundreds of close calls have taken place with increasing frequency.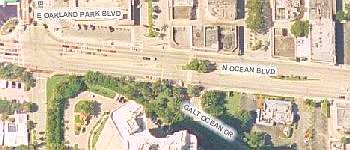 THE DRIVERS' BERMUDA TRIANGLE ON A1A - GALT DISASTER AREA

Drivers habitually run the traffic light on A1A where Galt Ocean Drive traffic merges into the "Ocean Highway". Collisions stemming from vehicles illegally turning off or onto A1A at intersecting side streets has created a pedestrian DMZ. Civic leaders and City officials have offered a variety of explanations for the light being ignored and the illegal turns. Some say that the light placement or the existing signage is confusing; others opine that anxious drivers concentrate on the traffic light at the Oakland Park Boulevard intersection and overlook the light and the signs a few blocks north. Recently, Ocean Club President Rose Guttman was involved in one of the many accidents at this "Bermuda Triangle" for traffic. This incident inflamed community concern about this accident-prone stretch of road. Not surprisingly, it was also one of the noisiest intersections in the Galt Mile area. It was a natural target site for the Chief's plan.

Sgt. Pallen continued, "During this extended operation, the following results were obtained:
592 Citations
162 Motorcycle Violations (49 for loud exhausts)
3 Felony Arrests
5 misdemeanor Arrests
6 traffic offense Arrests
1 Wanted person Arrest
1 DUI Arrest
60 grams of cannabis seized
10 crack cocaine rocks seized
$400 and 2 vehicles were seized for civil forfeiture for being utilized to commit a felony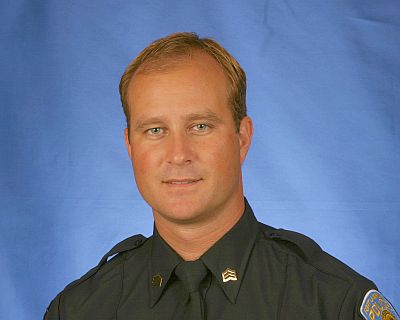 SERGEANT ANDY PALLEN
A total of 25 Officers and 6 Police Service Aides were utilized for this operation; it is important to note that there were no injuries or incidents to Officers or the public. Due to the success of this operation, similar action plans are pending. In addition to this operation, a total of 108 additional citations were written on the beach since May 21st, including 23 Boom Box violations and 85 loud mufflers."
We are delighted that the City moved so quickly to mollify the noise pollution and, more importantly, the dangerous driving recently exhibited by visitors and residents. we are grateful to Vice Mayor Christine Teel for focusing attention on the problem and bringing City Manager Gretsas and Police Chief Roberts to the table. We are particularly encouraged by the statement that "similar action plans are pending" as a result of the plan's initial success. When trying to modify behavior - good or bad - the key to success is education and repetition. Those drivers who learned that they could break traffic laws with impunity must now learn that they can't!
Click To Top of Page

---
Sibling Rivalry

Ocean Club Bumps Heads with Ocean Manor


THE OCEAN MANOR & NEXT DOOR NEIGHBOR OCEAN CLUB

August 9, 2005 - Sibling Rivalry? Not exactly. A controversy has been brewing between the Ocean Manor and some of their neighboring Associations along the Galt Mile. Evidently, the reasons for the altercation had been festering for some time. On Thursday, August 4th, the issue passed to the Fort Lauderdale Special Magistrate. Case number CE05050466 against the Ocean Manor Condominium Association will probably result in their having been found in violation of 17-10(1) or as described in the semi-comprehensible case label, "outdoor music at resort disturbs the neighborhood vicinity, thereof, exceeding the permitted noise level for that district."

While the Galt Mile's thousands of residents enjoy having a supermarket, dry cleaners, banks, restaurants, etc. across the street, they prefer the privacy and quiescence afforded by the neighborhood's residential configuration. In the spirit of communal collegiality, we tolerate our neighbor's construction noise because we know that they will tolerate ours. The inconvenience will end when the construction is complete. The traffic and noise from standard commercial distractions are conveniently relegated to the other side of the street. Even the hotels along the block blend into the residential lifestyle enjoyed on the Galt Mile... until recently.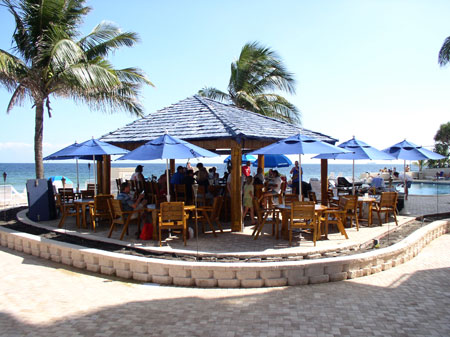 THE TIKI BEACH BAR AT THE OCEAN MANOR HOTEL

One of the Galt Mile's member Associations, the Ocean Manor, is a condominium hotel. The 190 condominium units have long coexisted with the hotel and its assortment of ancillary appendages such as the "Beach Café" and the "Tiki Beach Bar" that offer food, drinks and music on the beach. A restaurant that undergoes regular reincarnation (currently the Fisherman's Net) and the Club KYMA night club are also part of the hotel's offerings. A beauty salon, cabana rentals, scuba & snorkeling trips, fishing charters, yacht charters, limousine service and on-site rentals of wave runners and kayaks round out an assortment of franchises with which the hotel maintains a symbiotic relationship. Johnny Carson used to occupy one of the hotel's penthouses during his reign as NBC's most valuable asset.

Several years ago, an ongoing dispute between the condominium and the hotel led to an investigation that uncovered an "unauthorized" commingling of "resources". The hotel quickly and repeatedly changed ownership. The Condominium Association also underwent a reconfiguration of its leadership. The internal conflict spilled over to the Ocean Manor's neighbors. In 2003, newly elected Ocean Manor Condominium Association President Leonard Koppelman attended a meeting of the Galt Mile Community Association's Presidents Council. He complained about the construction taking place in neighboring Ocean Club Condominium, claiming that contractors were inhibiting access to the Ocean Manor. Ocean Club President Rose Guttman, professing ignorance of the problem, stated her willingness to settle the issue. Presidents Council Chair Pio Ieraci offered to serve as a mediator. President Koppelman agreed to contact them after the meeting. He never did. In time, Ocean Manor became increasingly distant and isolated, seemingly embroiled in some internal struggle for control. A series of subsequent owners hoping to revive the declining hotel failed to keep in contact with their neighbors. Darlene K. Shaffer, the Condominium Association's manager and usual representative to the Galt Mile Association, disappeared shortly after the financial indiscretions were uncovered.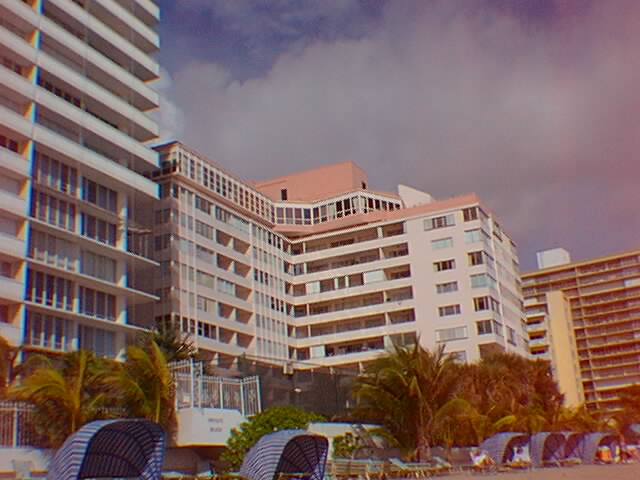 Ocean Club, Ocean Manor, Ramada Inn and the Galleon

The Ocean Manor Condominium Association used to be an active participant in the Galt Mile Community Association and the Hotel preserved functional communication with neighbors Ocean Club and Galleon. In 2005, however, an enigmatic reversal of this policy ultimately led the parties to the Special Magistrate's Court. Apparently, Ocean Manor booked outdoor events in the afternoons and evenings that intermittently utilized live entertainment. A persistently loud steel drum band sent Ocean Club residents running to their telephones. They called the Ocean Manor, the police and President Rose Guttman to complain. She called the Ocean Manor to request that they lower the noise levels. Surprisingly, Ocean Manor representative Pete Rasnake chose to ignore his irate neighbor's request to lower the volume. Ms. Guttman, in turn, called the police for relief. Ocean Manor would temporarily lower the music and after some time, increase it to prior levels. This became the blueprint for future relations between the Ocean Manor and their neighbors. Complaints also poured in from Galleon and Ocean Summit. As with Ocean Club, they were also ignored.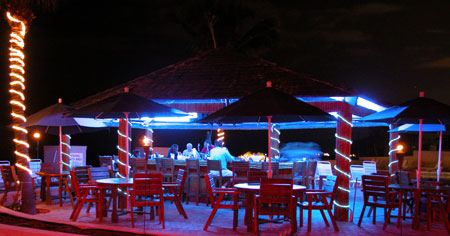 THE TIKI BEACH BAR AT NIGHT

When she realized that Ocean Manor had no intention of addressing this unrelenting disturbance, President Guttman lodged a noise complaint with the City's Community Inspections Bureau. The city code requires that ambient noise levels not exceed 60 decibels in this area. After performing a noise evaluation test measuring the decibel levels emitted by the hotel's "entertainment" on July 23rd, code compliance officer Bob Guilford determined the hotel to be in violation. The hotel continued to ignore the supplications of their neighbors. Rose Guttman, besieged by dozens of angry Ocean Club constituents, decided to go to court. After consulting with the Galt Mile's District 1 Police Captain Gregory Salters, she confirmed that in excess of 30 unrequited complaints had been lodged against the hotel. A July 7th hearing by the city's Special Magistrate was postponed at the request of the hotel. In the interim, the hotel continued the unabated noise from scheduled entertainment - accruing additional complaints while swelling the ranks of potential witnesses to the growing number of code violations.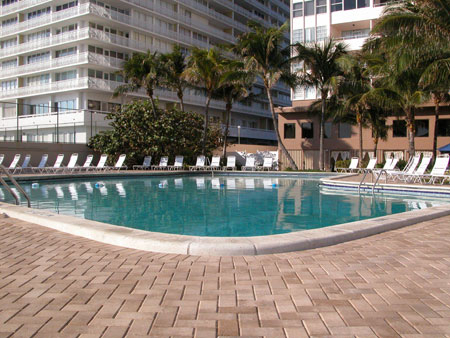 OCEAN CLUB OVERLOOKS THE OCEAN MANOR POOL

The hearing was reconvened on Thursday, August 4th, before Special Magistrate Floyd V. Hull. The room was filled with residents from the Ocean Club and the Galleon. Surprisingly, they were joined by residents from Playa del Mar, Ocean Summit and Regency Tower in support of their neighbors. The number of official complaints lodged with the police department swelled to 38 by hearing day. Prosecutor Robert Scott Walker of the City Attorney's office succinctly presented the facts to Judge Hull. Code compliance officer Bob Guilford related his findings to the court. The Judge asked if the parties could find some way to accommodate one another. Aware of the sizable contingent of irate condo owners in court, Magistrate Hull asked if some individual could speak on their behalf. After introducing herself as the President of the Ocean Club Condominium, Rose Guttman stated that "since 1972, the Ocean Club never had a problem with the hotel next door until now." She said that she would "like to find a way to settle the problem amicably." Ocean Manor owner Frank Talerico retorted that he had been severely inconvenienced by the construction at the Ocean Club. Mr. Talerico also asserted that Ocean Manor only has music during daylight hours. Fifty to sixty attending condo owners responded with a collective groan. Mr. Talerico's attorney, David Tolces, interrupted his client to stipulate that the music at the Ocean Manor exceeded the limits as described in the city code.
VICE MAYOR CHRISTINE TEEL

District 1 Commissioner Christine Teel attended the hearing in support of the condo owners. Noticing the Vice Mayor, the Magistrate asked if the City Commission was considering any legislation that might exert some bearing on this case. Vice Mayor Teel likened the conflict to the airport noise controversy, stating that "it was clearly a quality of life issue." She asserted that there was a "palpable difference between the noise from a legal construction project that occurs between the hours of 9 and 5 and music being played so loud at night that it disturbs people in the next building trying to sleep." A voice rang from the back of the room, "I live in the Galleon and it annoys me too!" The Galleon is two buildings north of the disturbance - separated from the Ocean Manor by a Ramada Inn.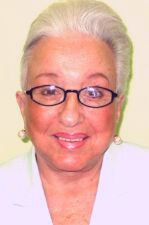 OCEAN CLUB PRESIDENT
ROSE GUTTMAN

The Magistrate repeated that while he would prefer to see the parties arrive at an accommodation, in its absence he would have to enforce the law. He would, however, postpone a final ruling until August 18th to afford the parties an opportunity to commiserate. He asked Code Compliance Officer Guilford his opinion about whether the hotel could adequately curb the noise to meet code. Mr. Guilford opined that it was highly unlikely. He explained that the source test measures the cumulative decibels in an area. Given the already high decibel count owing to natural ambient noise from the ocean, the wind and other factors, even minimal incremental noise levels would push test results "past the legal limit for the area." The Magistrate said that he would bar the hotel from hosting any music until the August 18th hearing. Ocean Manor Attorney David Tolces pleaded to give the hotel an opportunity to show that they could adequately curb the noise. Referring to the attending condo owners, the Magistrate pointed out that there were a lot of people adversely affected by the hotel's violations. Tolces asked the Magistrate if the hotel had to "satisfy all of the complainants or simply meet the code?" Noticeably perturbed, the Magistrate reminded Mr. Tolces that his client had already failed to meet the code.
OCEAN MANOR OWNER
FRANK TALERICO

Mr. Talerico then asked the Judge to give him a chance to engage a sound engineer in hopes of finding a way to comply with the code. He requested permission to hold a scheduled event to demonstrate to Mr. Guilford that he could meet the code and avoid disturbing his neighbors. Mr. Tolces stated that music was integral to the hotel's business. Magistrate Hull retorted, "I want to be clear. I expect you to enter into good faith bargaining with your neighbor." Turning to Ms. Guttman, he asked if she could envision a possible resolution of this dilemma. She repeated her expressed wish "to settle the problem amicably." Addressing Mr. Talerico, Hull asked if he would enter into a good faith bargaining with Ms. Guttman. He stated that he would.

As explained by compliance officer Guilford, the existing decibel level without any music borders on the area's 60 decibel legal limit. Anything louder than an acoustic guitar would likely exceed legal noise levels. It seems improbable that the hotel will be able to offer music in compliance with the City code… unless… In the absence of complaints from their neighbors, authorities wouldn't be aware of the noise levels. Ms. Guttman explained, "Had the hotel not ignored our pleas to moderate the noise, they wouldn't be in the position that they now find themselves. After thirty years of good communication and mutual respect, they suddenly demonstrate contempt for their next door neighbors. Hopefully, they will take the Magistrate's advice and try to show us the same respect that they expect." Notifying Ms. Guttman of their intentions prior to a planned event with music would be an excellent start. Ocean Club residents would be more tolerant if they knew the limits of an impending disturbance. Far more important would be the hotel's willingness to effectively respond if and when alerted to a problem.

The arbitrary disdain with which Ocean Manor responded to their neighbors' legitimate complaints has threatened to cost them the right to offer live music. The Special Magistrate has functionally placed the hotel's wherewithal to package music for an event in the hands of the Ocean Club. Actually, Mr. Talerico is fortunate. Anyone familiar with Rose Guttman will confirm that while she is no pushover, she is a great proponent of "live and let live."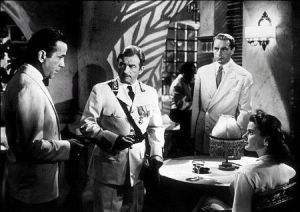 THE START OF A BEAUTIFUL FRIENDSHIP?

Second only to the commitment she shoulders as President of the Ocean Club is an unwavering support for neighboring Galt Associations and local Galt merchants. The Ocean Manor is both. After the hearing, Ms. Guttman said, "If they demonstrate a reasonable effort to coexist peacefully with their neighbors, I'll gladly return the favor."

Mr. Talerico doesn't only own and operate the hotel. By purchasing a substantial block of units and forming productive alliances within the Association, he effectively controls the condo-hotel. This affords him a unique opportunity to reinvigorate relations with his neighbors. After all, the 14 thousand residents that inhabit neighboring buildings along the block all have visiting friends, relatives and business associates that often require accommodations. Nurturing a reputation as a cooperative, contributing neighbor would exponentially stimulate business as compared to a few evenings of playing offensively loud music. Who knows, this might be - as Humphrey Bogart said to Claude Rains in Casablanca – "the beginning of a beautiful friendship."

Click To Top of Page

---
Peace in

the House

Condos Cooperate for Mutual Benefit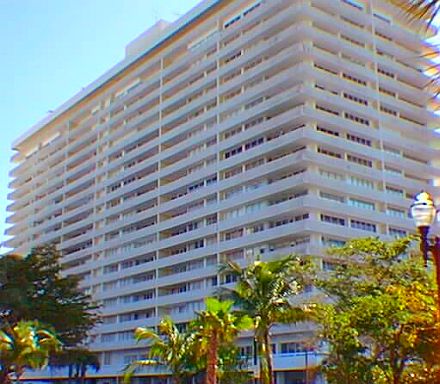 THE OCEAN CLUB CONDOMINIUM

September 21, 2005 - At 9 AM on August 18th, Special Magistrate Floyd V. Hull officially settled a conflict between the Ocean Club Condominium and next-door neighbor Ocean Manor Condominium Hotel. Appearing pleased with the parties' decision to accept his recommendation that they "bargain in good faith", the Magistrate dismissed the complaint that brought several condo owners and the hotel's management to court. The negotiated settlement was one of two objectives that the hotel had to accomplish to avoid being deprived of the right to provide music for guests and affairs booked by clients. The second was a clean bill of health from Code Compliance Officer Bob Guilford whose sound level tests of the hotel's music were ordered by the Special Magistrate.
THE OCEAN MANOR NEXT TO OCEAN CLUB

On August 4th, a longstanding conflict between the two members of the Galt Mile Community Association was submitted to the Special Magistrate for resolution. To entertain poolside guests, the Ocean Manor's new management decided to provide live music. In their effort to reverse the hotel's decline since its heyday as one of the Galt's landmarks, they also booked affairs to boost their bottom line. Music was naturally an important component to attracting these catered events. A Steel Drum Band enjoyed by guests at the hotel's outdoor "Tiki Beach Bar" continuously irritated Ocean Club residents. The music accompanying affairs booked at the hotel would also disturb their Ocean Club neighbors, sometimes continuing into the evening. When Ocean Club President Rose Guttman contacted the hotel to ask that they lower the music, the inexperienced hotel personnel ignored her request. After dozens of reports to the police and a strategically placed complaint to the Noise Control Office of Fort Lauderdale's Building Department, President Guttman succeeded in attracting the attention of the hotel's owner. She took them to court.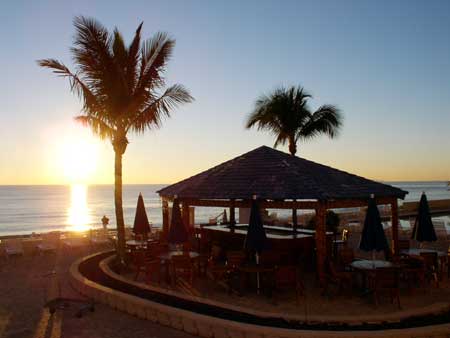 THE THE OCEAN MANOR'S TIKI BEACH BAR AT SUNSET

At the August 4th hearing, Code Compliance officer Bob Guilford told the Special Magistrate that the hotel was in violation of the City's code. Magistrate Hull explained to Hotel owner Frank Talerico that the hotel was in danger of being precluded from offering any music. However, instead of severely crimping the hotel's business, he offered a "take it or leave it" last chance to address the condo owners' concerns. He asked Talerico and Rose Guttman if they thought that "good faith bargaining" could lead to an "accommodation". Both parties agreed to try to resolve their differences.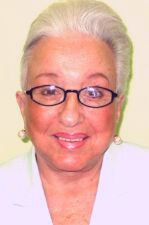 OCEAN CLUB PRESIDENT
ROSE GUTTMAN

A few days later, Talerico and Guttman put their heads together. They met at the hotel to establish a format that would protect the Ocean Club's right to quiet enjoyment while permitting the Ocean Manor to offer music at moderate levels. President Guttman opined that "mutual respect and good communication between neighbors" would resolve their problems. Agreeing with Ms. Guttman, Talerico stated that "good relations with our neighbors benefits everyone." Talerico invited Ms. Guttman to contact him directly when overwhelmed by complaints about the hotel's music. He said that his staff was put on alert to respond expeditiously and effectively to noise complaints. In addition, he offered to notify the Ocean Club in advance when affairs were scheduled.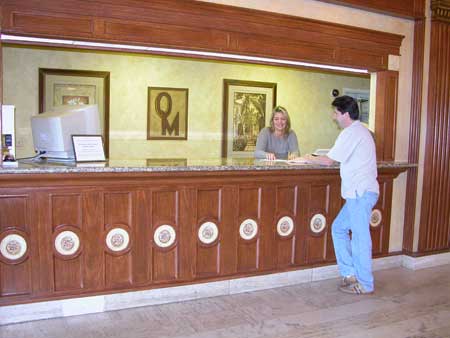 OCEAN MANOR OWNER FRANK TALERICO AT HOTEL DESK

After expressing regret for having allowed the conflict to deteriorate, Mr. Talerico shed light on his plans for the hotel. Following several successful real estate ventures, Talerico's original intention was to make a modest investment in the Galt area. Inexperienced in the hospitality business, Talerico admitted that he is learning "on the fly". Aware of the hotel's state of disrepair and service inadequacies, he mounted a campaign to "transform the Ocean Manor into a first class hotel." He said, "I've renovated many of the rooms and plan to upgrade the whole structure. I'm in negotiations with a highly regarded restaurateur to operate the hotel's restaurant." Mr. Talerico enthusiastically related that he was already realizing benefits from his upgrades. "The hotel has been enjoying occupancy rates in excess of 80%," he exclaimed. "We're in this for the long haul. Now that I've met with Rose, I understand the problem and we will work together to avoid future incidents. I also intend to participate in the Galt Mile Community Association to help improve our neighborhood." In addition to owning the hotel, Mr. Talerico serves as President of the Ocean Manor Condominium Association's 190 units. While the Ocean Club is scheduled to host the October meeting of the Galt Mile Community Association's Presidents Council, Talerico volunteered the Ocean Manor as host for the following meeting in November. When Ms. Guttman pointed out that the thousands of residents along the Galt Mile have friends, relatives and business visitors throughout the year, Mr. Talerico said he would establish substantial "discounts for Galt Mile residents."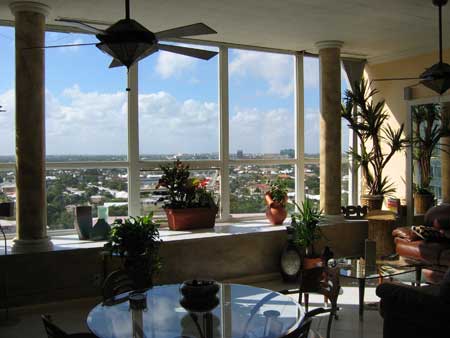 TALERICO RENOVATED ROOMS AS PART OF OVERHAUL

While he lives in Coral Springs, Talerico often stays at the hotel, occupying the suite formerly owned by Johnny Carson during his years as the "King of Late-Night Television". Responding to Ms. Guttman's concerns about the hotel's stated obligation to adjust the volume when he wasn't on the premises, Talerico introduced her to several responsible hotel representatives, including their chief of security. President Guttman stated, "Frank Talerico promised that he would respond when I contact the hotel with a problem and I believe him." When asked about who would decide whether or not the music was too loud, Talerico conceded that he would, "rely on Rose's judgment."

On August 18th, Special Magistrate Floyd V. Hull asked the parties if his recommendation that they engage in "good faith bargaining" bore fruit. President Guttman told the court, "We met several times to discuss the problem. Mr. Talerico promised to lower the music when I ask him to." Obviously delighted with the settlement, Hull called on Code Compliance Officer Bob Guilford to make a report ordered by the Judge at the August 4th hearing. Mr. Guilford was charged with determining whether music could be played at the Ocean Manor without breaking the area's 60 decibel legal noise limit. Guilford explained that he conducted several tests from various vantage points at the Ocean Club and on the Ocean Manor premises. He said that Mr. Talerico experimented with repositioning several of the hotel's sound system components. By adjusting the speakers "to face the ocean instead of the hotel, sound levels monitored at the Ocean Club and the hotel fell within the legal limits. If the music's volume doesn't exceed the levels that I measured, the music can be played without violating the City's code." Talerico volunteered that the levels would remain restrained.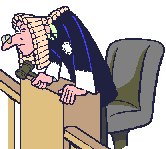 Ms. Guttman interjected, "Your Honor, may I ask you a question." The Magistrate assented. "As I've said, I met with Frank (Talerico) and I'm confident that he will keep his promise. However, if the hotel is sold or in some other way falls out of Mr. Talerico's control, would it be possible to 'fast track' another hearing? We would like to avoid having to wait six months for relief if it becomes necessary." Magistrate Hull answered, "I cannot suspend a ruling indefinitely." He explained, "The court's finding is based on evidence collected by Mr. Guilford that the hotel was in compliance during the test period. If the hotel violates the code again, just call Mr. Guilford to measure the sound levels and you'll receive another hearing." Ms. Guttman answered, "Thank you. I just thought I would ask. I'm not worried."
DIRECTORS ROSE GUTTMAN, PIO IERACI
AND ERIC BERKOWITZ AT GMCA MEETING

After the hearing, President Guttman said, "Our residents have been informed that they are supposed to contact security with complaints if they think the music is too loud. Our agreement obligates me to make an objective decision about the music when I receive a complaint. We worked hard to arrive at this very favorable agreement with the hotel." Rose produced several correspondences from Ocean Club residents congratulating her for her win-win resolution to a difficult problem. Since the settlement, several of her neighbors have exclaimed to Rose that they actually enjoy listening to the hotel's music when played at reasonable volume levels. She explained that the agreement was based on restraint, good communications and mutual respect. "All I've asked of any Ocean Club resident is to give the agreement a chance to work."

While longtime Ocean Club members are keenly aware of Rose Guttman's political and administrative talents, every Galt Mile resident has benefited from the intensity that Rose brings to everything she does. Officials from City Hall to Tallahassee answer the phone when Rose calls. Frank Talerico credits the successful settlement of this difficult dilemma to Rose. "Had I known Rose Guttman before any of this happened, it never would have!" What does Rose think? "He's darn right!"

Frank Talerico attended the September 15th meeting of the Galt Mile Community Association's Advisory Board. Seated next to Rose Guttman and new Ocean Club Manager Herb Santiago, he exclaimed his intention to actively participate in future Association activities and contribute toward its objectives. Pleasantly surprised by his spontaneous acclamation, he received a universal round of applause! How is the arrangement working? According to Rose - "So far, so good!"
Click To Top of Page

---
Attack of the Monster Crane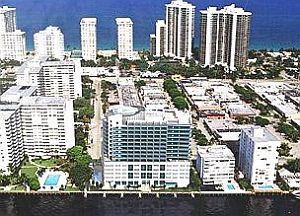 RENDERING OF IL LUGANO NEXT TO MARACAY

September 10, 2005 - The Galt Mile Community Association enjoys participation by all of the Associations that line Galt Ocean Drive, several on North Ocean Boulevard (at the northern end of the Galt Mile community) and the four co-ops comprising the Coral Ridge Towers complex. There are less well known Condos in our neighborhood that aren't included in our neighborhood association's forum. Several of these buildings are located in the "Village at Galt Ocean Mile", a wide-paved, landscaped neighborhood filled with cafés and upscale boutiques. On Thursday, September 8, 2005, the "Village" was the scene of a construction accident that miraculously side-stepped any loss of life.

Many Galt Mile residents noticed the strange electrical outage surrounding the incident on Thursday afternoon. Traffic lights in the area were replaced by police officers at major intersections. Traffic on certain neighborhood access roads within several blocks of the incident was temporarily blocked, restricted or diverted. Nervous locals speculated that reasons for the temporary mobilization ranged from an unfortunate side-effect of Katrina to a terrorist attack. In fact, FP&L cut power to the neighborhood in reaction to the accident.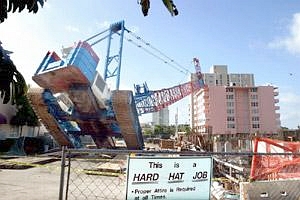 CRANE PRECARIOUSLY PERCHED ON MARACAY ROOF

Developer Robert M. Couf is building a condominium hotel, Il Lugano, on the intracoastal just south of Coral Ridge Towers. The contractor for the 14-story, $70 million long-awaited neighborhood anchor is Suffolk Construction. A 300-foot crane that they sub-contracted from Anthony Crane accidentally toppled onto the neighboring 7-story building south of the construction site, the Maracay Condominium. At 8:30 AM, residents of the 24-unit pink condo at 2301 NE 32nd Avenue were shaken by an explosion. Upon investigating the source of the "huge boom", residents noticed a gigantic crane lying on its side, extending from the construction site to their roof. 20 Maracay residents were temporarily evacuated while FP&L, officials from Suffolk Construction, firefighters, U.S. Occupational Safety and Health Administration (OSHA) officials, the developer and various affected utilities prepared a game plan to return the damaged structure to habitability. David Hébert, chief of Fort Lauderdale's Public Information Office, indicated that building officials "were reviewing Suffolk's permits and associated documentation." Suffolk also arranged temporary housing for 14 of the 20 displaced residents in the Best Western Pelican Beach Resort.
TOPPLED CRANE BOOM SPANS
ENTIRE MARACAY CONDOMINIUM ROOF

Rex Kirby, president of Suffolk's Florida division, explained the chain of events that lead to the inexplicable accident. The crane had passed an inspection on Wednesday (the day before the incident), certifying it adequate for use. When the operator attempted to turn the unloaded crane, it mysteriously tipped forward. Kirby said, "There was no mechanical failure or anything like that, so we're at a loss and we've got to do an investigation." Kirby said that damage was confined to the impact area on the condo's roof and the balcony situated directly underneath. "The roof is not damaged, which is a good thing because we were concerned about water filtration, but that's not an issue," he explained. There was also substantial damage to vehicles pummeled by pieces of concrete knocked off the roof and a balcony by the toppled crane. To inspect the building for damage, Suffolk arranged to bring in a structural engineer by Friday, September 9th. Residents will be allowed to return home when the structure is declared safe by the engineer. Kirby confirmed that Suffolk would perform the necessary repairs and absorb temporary housing costs incurred by evacuated residents.

Suffolk Construction maintains corporate hubs in Boston, West Palm Beach, Miami, Naples, Irvine and San Francisco. The Suffolk Construction web site (http://www.suffolk-construction.com/) contains plaudits earned by the company for a sterling safety record. In 2004, Suffolk's OSHA recordable incident rate was 0.6, as compared to the industry average of 7.8. Suffolk claims safety awards from the Associated General Contractors of America (AGC), the Associated Builders and Contractors (ABC), the Occupational Safety and Health Administration (OSHA), the Construction Association of South Florida (CASF) and a plethora of municipal awards as validation of their commitment to safety.

Conversely, some OSHA records serve to cloud their stated commitment. In May, they received a $2500 "slap on the wrist" fine from OSHA for 2 violations at a Lauderdale-by-the-Sea construction site. Although outside of Kirby's South Florida company jurisdiction, Suffolk was fined $62,700 in 2001 and 2002 by OSHA for "repeat violations" at their 150 Harrison Avenue and 140 Tremont Street construction sites in Boston. Anthony Crane, officially renamed Maxim in 2000, also experienced some difficulty with OSHA in 1997 at Greater Pittsburg International Airport for an incident in which a crane's boom collapsed and killed an employee of the company that rented the crane. While avoiding implication in the crane oiler's death, OSHA cited the company for a litany of violations. Subsequent to a spate of acquisitions, Maxim became the world's largest crane rental company.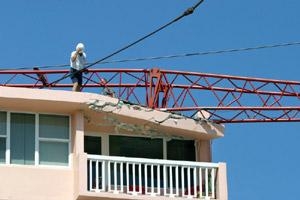 CRANE LODGED ABOVE MARACAY CORNER UNIT BALCONY
BELONGING TO RICK & ADELE PETERSON

A spokeswoman for Florida Power & Light, Lynn Shatas, explained that power to the area was temporarily cut to protect both the crews attempting to remove the crane and workers restoring the structure to habitability. As crews needed to work into Thursday night to disassemble the downed crane, FP&L determined to continue suspending power to the area. Huge flood lights were used to illuminate the site, allowing the recovery to proceed without interruption. Four additional cranes brought in by Suffolk were crammed into the Il Lugano work site and Maracay's back yard to surgically remove the disabled crane from the condo's roof.

The Maracay Association, which represents Maracay owners, lists Peter Spurlock as President and Beth Cowden as Vice President. Cowden, in residence at the time of the incident, expressed gratitude "that no one was injured." She remarked that "had the building roof not blocked the tumbling crane, several construction workers would likely have been injured or killed." Cowden also said that the Maracay was built in the late 1960s as an apartment building and converted to a condominium in the early 1970s. Florida Division of Corporation records confirm that the conversion was actually completed on April 7, 1969.

Our community appears to have someone watching over us. Fort Lauderdale police Sgt. Andy Pallen confirmed Cowden's claim that no one was injured during the mishap. This past May, a Coral Ridge Towers South resident, 69 year-old snowbird Gloria Jummati, fell off her 9th floor balcony into a tiny canvas canopy over a ground floor equipment storage room. Miraculously, she walked away without a scratch. I understand that when a location is home to 3 miracles, it is considered for "candidate status" as a religious shrine. If it weren't for those bodies that occasionally wash up along the Galt Mile Beach...

Click To Top of Page

---
Broward Officials Scramble for Tax Dollars





The Broward County Commission - The Broward School Board


June 11, 2005 - In Yogi's words, "its déjà vu all over again!" On September 21, 2004, the Fort Lauderdale City Commission passed a budget that raised 24.22% more revenue for the city than the previous year's budget (known as the "rollback rate"). This was done through an 11% hike in the millage rate from 5.19 to 5.77 ($5.77 due for every $1000. of assessed property value). One year earlier, city officials revealed that their proposed budget hit a "snag". A runaway health insurance plan, unexpectedly Herculean pension contribution shortfalls, stomach churning overtime pay and a plethora of fiscal oversights forced the City to admit that it was "paying last year's bills with next year's income." On a personal scale, this scenario might be considered akin to kiting checks. Fort Lauderdale City Hall declared a fiscal emergency.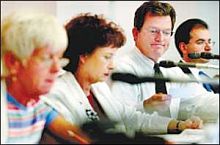 CITY COMMISSION BUDGET MEETING
HUTCHINSON - NAUGLE - GRETSAS

They rolled out a new budget along with the head of the former City Manager. They engaged an "Acting City Manager", Alan Silva, to help deliver the bad news to the populace and create an austerity budget that would serve as a springboard for the City's recovery. After spending the year walking a tightrope of layoffs, employee reassignments, service cuts and fee increases, the City Commission swallowed hard and increased taxes to adequately fund necessary city services. We are about halfway through the "recovery plan" designed to put the city back on a solid fiscal footing.

Fort Lauderdale hired a new City Manager, George Gretsas, to keep the ball rolling in the right direction. Employee morale, after spiraling to rock bottom, is starting to recover. In keeping a promise to avoid layoffs of Police and Fire-Rescue personnel during the crisis, Parks and Recreation Department personnel and programs were alternatively sacrificed to help make ends meet. The new budget is now breathing some life into the survivors of this devastation. Wounds are starting to heal. Fort Lauderdale residents are slowly coming to terms with the new taxes and higher fees.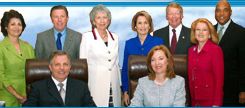 The Broward Board of County Commissioners

Don't take a deep breath just yet. Broward County is cooking up a surprise for us. The Broward County Commission and the Broward County School Board have serious designs on your wallet. They both are nurturing expensive projects that can only happen if we finance them. Strangely, the Commissioners and the School Board members aren't bickering among themselves about whether or not the projects are necessary. At issue is how to raise the money.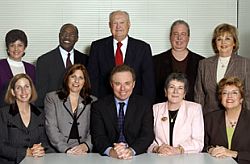 THE BROWARD BOARD OF EDUCATION

Broward Mayor Kristin D. Jacobs made it clear that one of her core objectives would be to find a balance among growth, public services and respect for the environment. A volcanic real estate boom has fanned development throughout South Florida. For the past few years, the key platform deciding the outcome of State, County and municipal elections has been controlled development. Residents delighted with the unexpected increase in the value of their homes and the growth in their neighborhoods are concerned about that growth outstripping public services and the transportation system. Few provisions have been made to accommodate the huge increase in traffic and the additional demands placed on hospitals and schools. City and County police and fire safety services are desperately playing catch-up with the heretofore unbridled development. The County Commission and the School Board have independently engineered plans to contend with differing objectives. The County Commission wants to relieve the traffic while the School Board wants to cut class size.
BROWARD MAYOR KRISTIN JACOBS

The County Commission realizes that simply adding a few busses and extending some routes will have a negligible impact on the waves of traffic drowning local neighborhoods and tying up major highways. What they have in mind is a $6 billion transit plan built over a 25 year span. Projected operational expenses hover around $300 million annually. Mayor Kristin Jacobs exhorted that the plan's scope should be adequate to handle future growth in addition to relieving the already overburdened county roads. "We are growing rapidly, and transit systems take a long time to build. We will not be able to accommodate that growth and have a good quality of life unless we have a premier transit system."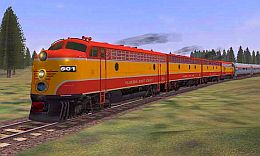 THE OLD FLORIDA EAST COAST RAILROAD
FEC RIGHT-OF-WAY IN MASS TRANSIT PLANS

The plan, part of a 326 page report composed by consultants hired to map an answer to the impending congestion, calls for 90 miles of commuter rail lines along Interstate 595 connecting east and west Broward and similar lines along State Road 7 (U.S. Route 441) connecting north and south Broward. They envision a high speed rail connection between Fort Lauderdale-Hollywood International Airport and Port Everglades. A rail line will also shadow the Florida East Coast Railroad right-of-way. The FEC Corridor could connect many city central business districts and residential areas including Pompano Beach, Wilton Manors, Oakland Park, Fort Lauderdale, Dania Beach, Hollywood and Hallandale Beach. The FEC component also opens the possibility of a tri-county cooperative project, creating efficient connections between Palm Beach, Broward and Miami-Dade locations. A VisionBROWARD 2004 Transportation Task Force Report even considered connecting university and research centers spread throughout South Florida, for example, connecting Florida Atlantic University, Boca Raton Campus with the Scripps Center in Northern Palm Beach County and the downtown campus in Fort Lauderdale. The vision plan also provides for premium connections to the South Florida Education Center, Nova University, Lynn University, Barry University and the University of Miami. Bus routes would come into their own, claiming dedicated lanes on existing major east-west thoroughfares such as Oakland Park Boulevard and north-south routes like University Drive. Altogether, the county plans to triple the current number of busses to almost 700 and add 60 miles of rapid bus routes.

The VisionBROWARD Transportation Task Force, co-chaired by Joe Giulietti of the South Florida Regional Transportation Authority and Bill Keith of Keith and Associates, enumerated the weaknesses in any mass transit plan that needed to be addressed in a comprehensive project. They pointed out that the automobile remains the dominant mode of travel despite increasing traffic congestion. As such, there are policy issues that do not lend themselves to the use of public transportation. They include land use planning, lack of developer incentives to address transit, and the inexpensive cost and availability of parking. However, they identified the main weakness as the lack of funding to develop a world-class transportation system. They explained, "Public transportation is a tremendous investment and there must be a level of understanding that failure to make the investment will cost us even more in the long run, particularly if we are to remain a quality place to live, work and play."
They expect to fund the project with a one cent sales tax increase, similar to the half-cent sales tax passed in 2002 by Miami-Dade to pay for expansions to the Metrorail system and other transportation improvements. The $260 million that the tax would yield annually isn't adequate to pay for the project. In addition to leaving the project $10s of millions short in operational expenses, it ignores inflation and the possible runaway construction costs that often afflict county projects. Delays in the County's beach renourishment project, for instance, effectively doubled related construction costs. The fierce competition for Federal dollars has removed that option from serious consideration. Nevertheless, the County Commission is intent on placing the dedicated tax hike on the 2006 ballot, in hopes that residents are willing to tolerate a 7% Sales tax. The overt shortfall, however, portends future calls for additional funding, either through another sales tax increase or a bond issue. Commissioners, nervous about public perception of their intentions, have directed staff to develop detailed proposals that they can present to voters, enumerating the various projects and their anticipated order of implementation.

COMMISSIONER
Josephus Eggelletion

Jacobs considers this project critical to preserving "the quality of life" in Broward County. Aggressively supporting the plan's placement on next year's ballot, she stated, "I'm not willing to go slow at all. I think we need to put this item on the ballot for 2006, and we need to count backward. What does it take, what is our staff going to have to put in, in order for this issue to be successful?" While most of the other Commissioners are following Jacob's lead, Josephus Eggelletion threatened to subvert the project unless working people and residents of minority neighborhoods were the primary beneficiaries of the mass transit plan. Eggelletion warned, "If I don't see a rail system benefiting those folks that are suffering dealing with public transit today... I will not support any system. I will go out and I'll speak against it and campaign against any sales tax if those folks don't benefit first." Commissioner Sue Gunzberger focused on the pitfalls suffered by the Miami plan, alluding to Dade's loss of the public's confidence when an appointed watchdog agency, the Citizens Independent Transportation Trust, allowed supposedly dedicated sales tax receipts to be siphoned off to address old debts instead of the promised shiny new transit components. Gunzburger expounded, "Dade County passed a transit tax, and then started taking money away from the transit tax for other things, which I think is already setting a very bad model, and I think it's also making the public be a bit wary about it."

The other half of this fiscal lemon is being served up by the School Board. Thanks to the failure of Broward and Dade legislators to form an adequate united front, South Florida has been short-changed by Tallahassee for education dollars. The State Legislature has blessed us with a double whammy. They married a cutback in the county's share of education funds with a mandate to reduce class size. A recently unveiled five-year plan for building and renovating schools was $514 million short of what administrators said would be needed to meet the State's class-size standards. In response, school officials created a Task Force to forage for the resources needed to help plug the gaping discrepancy.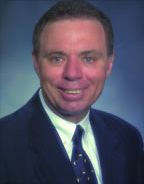 SCHOOL SUPERINTENDENT
DR. FRANK TILL

Thus drops the other shoe. Their initial options include a half-cent sales tax increase and a $350 million bond issue. The sales tax hike would yield $130 million annually which, coupled with the bond issue, would still leave the schools with less than they need. I'll bet you forgot that the schools can levy property taxes! That's right; if need be, they can pump up the old millage rate a few points to fulfill the State's unfunded mandate. The County Commission's one cent sales tax hike together with the School Board's half-cent increase (so far) and the State's 6% sales tax will put Broward in rare company. Only three other Florida Counties levy more than a 7% sales tax.

Broward Administrator
ROGER DESJARLAIS

The chilling effect this would have on the Broward economy is making Chamber of Commerce officials apoplectic. President Christopher Pollock of the Greater Fort Lauderdale Chamber of Commerce admonished, "We can't have the transportation guys against the education guys. I'd like to think we could avoid that." The Chamber of Commerce supports the County's transportation project. They carry a similar plan composed by the South Florida Regional Planning Council on their web site. They are, however, rightfully concerned about the enactment of a sales tax in excess of 7% sounding a death knell for struggling Broward businesses. The overwhelming reaction to the Governor's declared "Sales Tax Holiday" for hurricane supplies (which quickly depleted the well-stocked inventories of Home Depot and Loew's) is a clear demonstration of the relationship between sales and sales tax. Last year, School Superintendent Frank Till stated that he would contact County Administrator Roger Desjarlais to explore the possibility of the commission and the School Board working together to raise money. Apparently, this "contact" is still pending.

Commissioner
LOIS WEXLER

Lois Wexler, the Broward Commissioner who filled the seat vacated by Broward Property Appraiser Lori Parrish, isn't comfortable with the impending tax explosion. A former school board member who's disappointed with the irresponsible lack of communication between county governments, Wexler queried, "How much do we think the community will really embrace?" Wexler is rightfully dubious about either project passing if the Commission and the School Board continue to ignore the combined fiscal burden that they are asking the electorate to shoulder. They would do well to also take into consideration that residents of the County's main municipality are still recovering from their 2003 budget surprise. If our County and School officials are laboring under the misconception that these plans, despite the advantages they promise, will all be funded on one ballot, they are enjoying a pleasant dream... perhaps about a mobile... insolvent... tropical paradise! If you want to investigate the plan in person, see below for a list of Public Meetings that the County will convene to explain the Transportation Project.

Broward Public Meetings on Transportation

Do you care to see what they want your money for? Please find below a list of places and dates for a series of meetings in which the public can view Broward County's transportation improvement plan.
June 14, 2005
10 a.m. to noon at the Coral Springs Aquatic Center, 12441 Royal Palm Blvd., Coral Springs
2-4 p.m. at the Pompano Beach Civic Center, 1801 NE Sixth St., Pompano Beach
6-8 p.m. at the African-American Research Library, 2650 Sistrunk Blvd., Fort Lauderdale
June 15, 2005
10 a.m. to noon at the North Lauderdale City Hall, 701 SW 71st Ave., North Lauderdale
2-4 p.m. at the Broward County Main Library, 100 S. Andrews Ave., Fort Lauderdale
6-8 p.m. at the Lauderhill City Hall, 2100 NW 55th Ave., Lauderhill
June 16, 2005
10 a.m. to noon at the South Florida Regional Planning Council, 3440 Hollywood Blvd., Hollywood
2-4 p.m. at the Cooper City Parks and Recreation Department, 9090 S.W. 50th Place, Cooper City
6-8 p.m. at the South Regional Library, 7300 Pines Blvd., Pembroke Pines
Click To Top of Page

---
Slots Swept Under Statehouse Rug





House Deliberately Delays Slots Legislation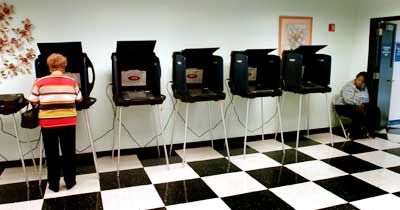 SLOTS REFERENDUM PASSES IN BROWARD

July 15, 2005 - Slot machines are on the way. Florida voters first agreed that the residents of Broward and Miami Dade Counties had the right to decide for themselves whether or not they wanted to host the one arm bandits. They removed the decision from the hands of confessed vested interests in the legislature. The choice wouldn't be made by legislators ostensibly working for one side or the other. The electorate clearly endorsed the simple principle that the decision should be made by the people most affected by the decision. The two counties would be given the opportunity to make their will known. The result was a split decision. Miami-Dade voters came out against permitting local pari-mutuel facilities to make a home for the devices. Broward County voters disagreed. The Broward electorate endorsed the placement of slot machines in the county's four pari-mutuel establishments.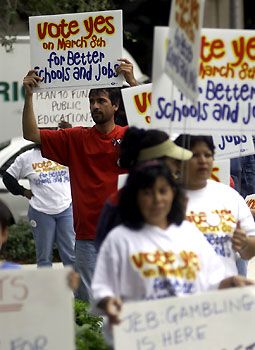 BROWARD VOTERS SAY YES TO SLOTS

Ordinarily, our representatives are charged with speaking on our behalf. They are given wide latitude in interpreting what their constituents really want. However, when a referendum or special election permits the electorate to express their sentiments directly, there isn't any wiggle room for doubt about the outcome. In our system of government, as the decision making process moves toward the grass roots level, the final decision becomes less open to "interpretation" by elected representatives.

Long before the voters directly expressed their will, legislators were clearly polarized over the slots issue. A veritable Chinese menu of motives compelled lawmakers to choose up sides. Those who find gambling morally intolerable suddenly found themselves aligned with local non-pari-mutuel gambling interests whose business would suffer from the increased competition represented by the new slots. Facing them was another uncharacteristic coalition of lawmakers who either represented the powerful pari-mutuel interests or felt that the slots weren't a grave moral threat from which people needed statutory protection. Lawmakers on either side of the issue shared some common interests. Everyone publicly drooled over the prospect of divvying up hundreds of millions in new education dollars (slot proceeds are earmarked for "education"). Both groups also claimed to be the "voice of the people", each intimating that they truly represented the public's wishes. As such, both sides confidently endorsed leaving the decision to the electorate.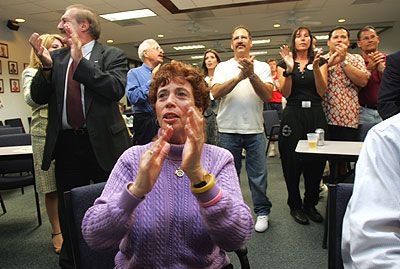 TEACHERS UNION PRESIDENT PAT SANTERAMO APPLAUDS
THE WINDFALL THAT SLOTS MEAN FOR EDUCATION

The results of the referenda should have reoriented legislators' priorities. They would no longer decide whether or where slots could proliferate, the people addressed that. Their responsibility would shift to constructing a framework for taxation and the ultimate distribution of anticipated revenues. The recent legislative session has clarified that some lawmakers had no intention of leaving this decision to the people of the state or the county. They are crusading to "save their constituents from themselves." While anti-slot legislators acknowledge that the Broward result represents a setback, they consider the decision of the people to be of minor consequence. As such, they've mounted a two-part campaign. Since they can't undo the public mandate, they aspire to delay implementation of the people's will. The second part is to effect legislation that discourages the project from meeting its stated financial goals. If the project yields disappointing results, a case can be made to question the basis for its continued support.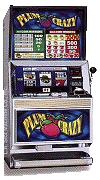 LAS VEGAS STYLE
CLASS III SLOT

The 2005 session saw several confusing pieces of legislation offered that reflect these goals. The legislature spent the session trying to produce legislation to serve as a framework for the program's implementation. Radical anti-slot elements, primarily in the Statehouse, have juxtaposed contradictory provisions into the legislation. One element of this campaign is to write stratospheric expectations into the statute. By setting the bar unattainably high, they are guaranteed it's never being met. The resulting "disappointing" outcome will serve to discredit project proponents. Another provision used to subvert the project's success is the proposed tax rate. Certain House members have recommended astronomical tax rates be applied to slot revenues. They have cynically characterized a rate of 55% (which is among the nation's highest) as reasonable. While this attempt to make slots financially unviable by taxing them into oblivion is embarrassingly obvious, it is, nevertheless, effective. A third tactic is to force the installation of the less popular "bingo-style" video game machines to discourage user interest. These "Class II" devices are currently installed in reservation-based establishments throughout the State. The House removed a provision that would have allowed pari-mutuels to upgrade to the more popular "Class III" Las Vegas style slots if the reservation-based establishments opted to do so. Obviously, games that elicit greater interest are more lucrative.

SLOT TOKENS

The strategy of combining provisions that require the project to meet unreasonable financial expectations while subverting their ability to do so is designed to produce a palpable public failure. By setting up the project to fail, anti-slot interests hope to accomplish two objectives. In addition to creating a basis for requesting that the issue be revisited at the ballot box, they hope to permanently taint future attempts to allow the devices with a cloud of disappointment. The session was peppered with numerous examples.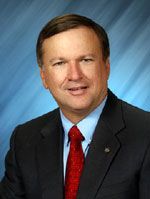 Representative Frank Attkisson

House Business Regulation Chairman Frank Attkisson, Representative of Kissimmee, offered a plan in March which required sky-high tax rates and limited the facilities to the less desirable "Class II" devices. Attkisson said he endorsed the "lower class of gaming machine that includes video lottery and electronic bingo to help Governor Bush negotiate gaming compacts with the Seminole and Miccosukee tribes." Under federal law, the tribes are allowed to seek agreements that permit them to match whatever kind of gambling is allowed in the state. "I think the state's voters wanted to isolate expanded gambling to Miami-Dade and Broward counties," he said. "If you allow Broward to go to Class III machines, gambling will explode across Florida." Attkisson also expects the slots advocates who vowed to raise $438 million for Florida's public schools with casinos in two counties to make good on that promise - even though the machines were approved only in Broward County.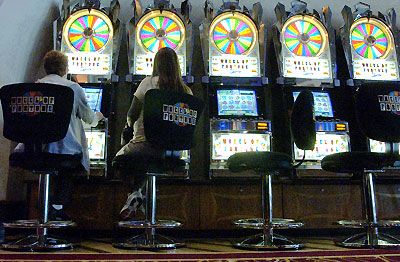 SLOT MACHINES IN THE HARD ROCK CASINO

Attkisson's concern for the Governor's negotiating stance apparently wasn't his sole motive for the contradictions built into his plan. His demand for Broward to produce twice the expected revenues with the lower class machines has more to do with protecting his business constituents in Kissimmee than helping the Governor or "containing the menace". Attkisson also said he wants to protect tourist destinations in other areas of the state (such as theme parks in Kissimmee) from being "cannibalized" by a South Florida advertising blitz to lure vacationers. To protect his own backyard, he wants a new state board to have the power to yank slot licenses. "We need to make sure that they're going out of state to attract their tourism ... rather than allowing them to cannibalize existing Florida tourism markets that we respect and value so deeply," said Attkisson, whose hometown is next to what he characterized as "the world's number one family destination" - Walt Disney World.

Attkisson's skewed legislation is representative of the delay tactics used by opponents more interested in "turf protection" than in the rationale they've thinly paraded as an abiding concern for "fair competition" or "public interest." The bill was cynically entitled the "Disney Bill" by friend and foe alike.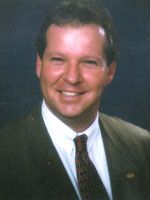 REPRESENTATIVE
RANDY JOHNSON

Broward voters laboring under the misconception that their decision would be enacted are disappointed with the legislature's failure to pass a legal basis for the project's implementation. Having taken the time to express their will, voters resent politicians who marginalize the result if they disagree with the electorate's choice. Notwithstanding which side of the issue residents find themselves, most of them enjoy the uplifting notion that their vote counts. Residents are frustrated with the insupportable delays and angry that some of their own legislators have opted to participate in what they consider to be a subterfuge. While there is little chance that the unworkable provisions will be passed, their repeatedly having been filed produced the delays sought by the opponents of the project.

The majority of Florida senators have attempted to forward reasonable legislation for use as guidelines for the slots. Most House members also acknowledge their responsibility to create a format that would allow the program to fulfill its potential. After all, as stated by State Representative Randy Johnson, a Central Florida Republican who led the campaign against slot machines, "This was supposed to be about the kids." Lawmakers attempting to skirt the will of Broward residents by destabilizing the project's prospects would do well to keep that in mind.

Click To Top of Page

---
"Through a Glass, Darkly"

Impact Rated Hurricane Windows



August 2, 2005 - In 2004, the world of meteorology reoriented South Florida's construction boom. The hurricanes that peppered Florida wrought havoc throughout the state. From Punta Gorda to Lake Worth - Frances, Bonnie, Charley, Ivan and Jeanne sent insurance companies into an apoplectic dither. They were facing $20 billion in damages. Not since Hurricane Andrew in 1992 had such a heavy financial burden been placed on the carriers. However, Andrew taught the insurance companies a valuable lesson; they decided to reorganize the industry. Circling the wagons, big insurance outfits such as Allstate and State Farm formed smaller independent companies to offer their products. Imperceptibly, Allstate Floridian and State Farm Florida took over the reins from their parent companies, as well as the potential liabilities. The new companies were legally detached from their deep-pocketed parents. If they came under ruinous financial stress, they could disappear as quickly as they were formed - without leaving Allstate or State Farm on the hook. 2004 tested how this "arms-length" liability would effect negotiations with the State.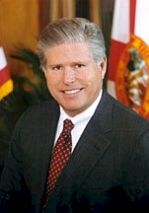 Florida CFO TOM GALLAGHER

Tom Gallagher, Florida's Chief Financial Officer (Insurance Chief, Banking Czar and State Fire Marshal) took exception to the double deductibles demanded by insurance companies before paying claims in areas hit by two (or more) hurricanes – characterizing them as "fundamentally unfair". Insurance companies pulled out their big gun - they threatened to abandon the State of Florida. They would leave their empty shell "dummies" in place to weather the storm. Allstate and State Farm could watch the fireworks from safely behind the Georgia state line - a vantage point from which they could watch the State of Florida fruitlessly pummel empty shells Allstate Floridian and State Farm Florida.
The prospect of an all out war with the insurance industry prompted the Governor to call a special session of the State Legislature. On December 13, 2004 the Florida House and Senate reconvened to deal with these sticky issues. The game was afoot! Lawmakers opened with a prohibition against multiple deductibles. The carriers came back with an enormous rate increase - along with the supporting documentation required to justify the gargantuan hike. The battle wouldn't be a lightning-fast surgical strike, but rather a long extended siege. Keenly aware of this, Senate President Tom Lee and House Speaker Alan Bense created the Joint Select Committee on Hurricane Insurance, whose mandate included, "Further study of the issue of multiple deductibles; including analysis of the effect on premiums, particularly for condominium associations."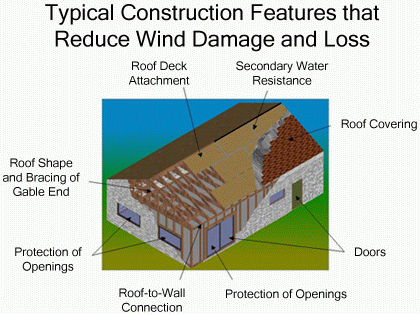 The Committee's full mandate charged it with "studying aspects of the residential insurance market in light of the potential $20 billion in losses from the 2004 storms which has provided a serious challenge to maintaining a viable private sector market and to keeping premium increases to a bare minimum." In addition to the multiple deductibles, the Committee made recommendations "on the appropriate level of the retention rate and evaluation of options for ensuring proper funding of the Florida Hurricane Catastrophe Fund." They also explored "options to reduce the size of Citizens Property Insurance Corporation, our state insurer of last resort, while providing coverage at a fair price to homeowners who have no other option for coverage." The Committee's final report touched on every designated issue, leaving room for negotiations to proceed. Existing legislation containing "sacred cows" would be re-examined in an attempt to arrive at an acceptable compromise.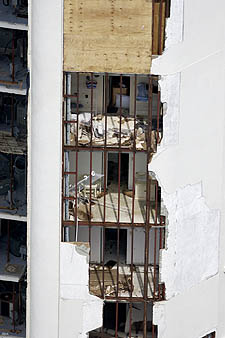 TIARA CONDOMINIUM CATASTROPHE
CAN YOU FIND THE WEAK SPOT?

Galt Mile condo and coop dwellers were primarily impacted by two issues undertaken by the Committee. Negotiations between the State and the industry resulted in a law designed to present Associations with a choice. Essentially, an Association will be able to opt for either a higher premium with a single annual deductible or multiple deductibles with a lower premium expense. Association members are also facing the likely loss of the grandfathered protection that excluded their compliance with adequate building safety codes. In fulfilling their obligation to "keep premium increases to a bare minimum", Legislators and industry analysts carefully reviewed the main sources of avoidable liability. Not surprisingly, an enormous piece of the "damages" pie stemmed from inadequate adherence to the State's safety and building codes. Roofs, windows and doors legally installed before the creation of the "Andrew-stimulated" 1992 building code upgrade were unceremoniously decimated by the serial hurricanes of 2004.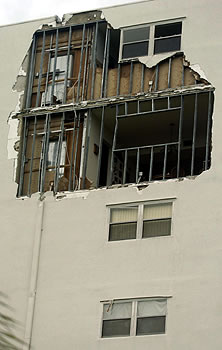 AMBASSADOR CONDOMINIUM IN LAKE
WORTH - HURRICANE PENETRATED
THROUGH NON-COMPLIANT WINDOW

This presents homeowners with an enigma. While thousands of windows, doors and other construction elements along the coast were legally installed before 1992, they are vulnerable to being easily destroyed by a severe weather event. Hurricane shutters that wouldn't stop a pencil from penetrating but make the room they "protect" comfortingly dark proliferated for decades as "hurricane protection" along the Galt Mile. The dozens of older awning style windows blown out last year alerted their owners to their alarming vulnerability. Before the storms, hundreds of Galt Mile residents independently decided to retrofit the new "large or small missile" impact windows to protect their homes. Unlike the useless shutters we've come to depend on, these products successfully withstood the impacts of various size missiles shot at them as part of a rigorous testing program. In a reasonable reaction, hundreds more acted after the storms. In addition to creating emergency plans to contend with future weather events, Associations were driven to investigate the danger that the non-compliant windows present to the structure as well as the individual units. They learned that any non-compliant window or door is a "weak spot". Any window blown out will not only serve to devastate the unit, it endangers the adjoining units and, ultimately, the entire structure. When a window or door is blown out by gale or hurricane force winds, the subsequent evacuation creates rapid pressure changes capable of crippling interior doors and quickly spreading to the halls and the other units. Many structures along the coast showed graphic evidence of what could happen to similarly unprotected Galt high-rises. Several adjoining units extending from two to three stories were extracted from the side of a high-rise condominium in Lake Worth because a few antique windows folded like toilet tissue.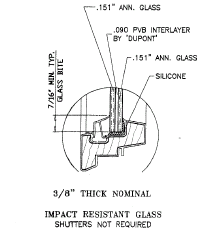 TECHNICAL SPECIFICATIONS
OF IMPACT RATED WINDOW GLASS

On the other hand, every Galt resident has contributed heavily to the rehabilitation of his/her building. New roof, modernized elevators, new parking deck, waterproofing the building and garage, new fire safety and security systems and dozens of other projects designed to bring our homes into the 21st century have financially battered hapless residents. Often, the extent of the renovations was exacerbated by years of neglect. Residents consistently voting to postpone needed construction ultimately had to make repairs that were substantially more expensive because of the delays. The storms of 2004 placed another expense on their already-overburdened tables – windows that will protect their homes.

There are a host of obstacles to upgrading the windows. Impact rated windows aren't inexpensive. Even small one bedroom units cost thousands of dollars to retrofit. Also, deciding who should install the new windows is a daunting task, fraught with pitfalls. After the hurricane season, the demand for "hurricane" windows grew to such Olympic proportions that it attracted an unsavory assortment of journeymen installers into the business. These "fly-by-night" contractors typically underbid legitimate contractors, slapped in some questionable product and headed for the hills. Nightmare scenarios attributable primarily to residents' attempts to "get a great deal" have clouded the industry's reputation and prompted Tallahassee to issue multiple fraud warnings. Selecting the actual product is also a difficult task. Lay condo owners are poorly equipped to investigate the data sheets and specs of the various products offered by the market's manufacturers. Here too, unscrupulous salespersons have misrepresented their products to dump inventories of windows that no longer meet code. After paying the "bargain price" and enduring an installation, the bewildered homeowner is informed by the City inspector that their new windows aren't legal and need to be replaced.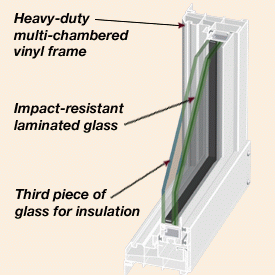 LARGE MISSILE IMPACT WINDOW GLASS CUTAWAY

While there is a gauntlet of obstacles, there is an equally impressive compendium of rationales to upgrade. Appropriately rated windows can save your home from abject disaster. This simple truth motivated hundreds of Galt residents to install the new windows. Impact rated windows represent one of the few construction upgrades that go straight to your investment's bottom line. Most changes made by owners to their units are worth little or nothing to prospective buyers. However, upgrades to plumbing, HVAC and electrical lines and functionality upgrades for windows and doors are fully recoverable. They represent expenses that the new owner would have to address if neglected. As such, contracts generally include provisions for these variables. House hunters all flush toilets, turn room lights and sink faucets on and off, raise and lower the windows and try every door. Buyers on the coast also ask, "what about hurricanes?"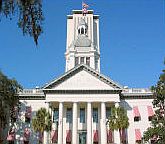 TALLAHASSEE SEEKS TO DUMP
"LEGAL" NON-COMPLIANCE

Homeowners face another reason to install the protective windows... they may have to. The Florida legislature is exploring language to accommodate the insurance industry's concerns about future exposure. Specifically, they intend to dismantle the grandfathered protection of non-compliant construction. While politicians are skittish about forcing constituents to spend money on compliance with the post-Andrew safety codes, they are more concerned by the prospect of the Florida insurance carriers saying "adios." Safeco and Nationwide have joined five other insurance companies that have already decided to stop writing new homeowner policies in the State of Florida since last year's epic drain on resources. Nationwide, Florida's 4th largest carrier, withdrew from the "new policies" market despite receiving a green light from the State to hike rates by 21% on homes and 25% on mobile homes. Representatives of beachfront communities are also cognizant of the danger that inadequate protection represents to their constituents.
The Hurricane Insurance Package (Senate Bill 1486, House Bill 1939, House Bill 9-A) passed on May 6th by the legislature included a provision that was designed to pave the way for mandating upgrades. It states, "By the 2006-2007 fiscal year, the Department of Community Affairs shall develop a low-interest loan program for homeowners and mobile home owners to retrofit their homes with fixtures or apply construction techniques that have been demonstrated to reduce the amount of damage or loss due to a hurricane." As an additional precursor to the upcoming statute, the state launched the Florida Wind Insurance Wind Incentives Web Site to allow "Florida homeowners and builders to search for wind insurance incentives that are available for building features that reduce damage during high wind events like hurricanes. Building features that reduce wind damage include improved roof shingles, strong roof decks, hurricane clips/straps, impact resistant glazing or shutter protection for windows, roof shape and other construction techniques." In Tallahassee, lawmakers are no longer asking if legislation should mandate that grandfathered structures comply with current safety codes, but when they should be made to do so. It appears that a statutory mandate is simply a matter of time. For the first time since Andrew, local authorities have expressed support for such measures. Apprehensive municipal and county governments from the Keys to Jacksonville were convinced by the 2004 onslaught that structures within their jurisdictions need be resistant to a replay of the recent devastation. If 2005 offers any additional destructive weather events, we will see immediate legislation warranting compliance with existing codes. If not, we may have one more year or so before these laws are enacted. In the interim, local code compliance officers and fire marshals are giving hurricane protection a historically high priority after witnessing the 2004 catastrophes.
While State officials are seeking politically correct ways of breaking the bad news to homeowners, responsible Associations are intently researching acceptable ways of protecting themselves. At the very least, they've created functional emergency hurricane plans while encouraging resident-members to adequately protect their homes. Buildings are replacing their 30-year old lobby-floor windows and doors with the impact rated products. Recognizing that any infiltration could develop into a flashpoint for more extensive damage to the structure, many Associations have passed new rules enforcing the installation of adequate hurricane protection in every unit. Condo Board members are facing the same hard choices as their counterparts in Tallahassee... only with a lot more to lose!

THOUSANDS OF NON-COMPLIANT WINDOWS ARE BEING REPLACED WITH
IMPACT RATED PRODUCTS TO PROTECT THE HOMES OF GALT RESIDENTS

In every building on Galt Ocean Drive and the Coral Ridge Towers complex, many residents spent the past thirty-odd years mistakenly believing that they were safe behind virtually untested "hurricane" shutters. Since new scientifically stringent testing regimens revealed that their confidence was misplaced, they are rightfully frightened by their newly discovered exposure. Many Galt Mile Associations are attempting to remove most of the intimidating obstacles to achieving 100% compliance and fully protecting the building. Boards are organizing programs to educate homeowners about the dangers of marginalizing their vulnerability or delaying the protection of their homes. Owners also need to understand what will happen when the State removes their grandfathered right to non-compliance. Impact rated window prices have increased steadily over the past few years. Every legitimate window installer will freely admit that when the State enforces full compliance, prices will skyrocket. Stragglers who've procrastinated in protecting their homes will become a "captive audience" overnight. They could easily face prices that are double current costs. Ask your Administration if they've investigated a window upgrade project to afford you a group rate! Details of several window upgrade projects organized by Associations along the Galt will soon be made available.

Homeowners who postpone facing the inherent realities are playing double lotto. If a hurricane hits the block and their units aren't properly protected, their possessions will be reduced to soup. Secondly, when the State mandates full compliance, they will likely spend twice what everyone else spent. Most gamblers expect substantial gains for the risks they take. Those gains are noticeably absent in this crap shoot. The notorious father of modern day odds making, Nick the Greek, admonished to a reporter for the L.A. Times, "If the payoff is puny or the odds are terrible, don't take the bet." Sounds about right!

Click To Top of Page

---
The Regency Tower Window Project
No Assessment

Grass Roots

Voluntary

August 14, 2005 - Like sister Associations along the block, the Regency Tower was forced to confront the hard realities experienced during last year's hurricane season. Residents and Board members shared a skeptical view of the recommendations made by State, City and local government officials to evacuate. Many Board members stayed in the building throughout the season. As such, there was always someone in the building capable of shutting down critical systems like the elevators and the water tower. The water pump is situated in the garage. If storm surge flooded the garage level, the water system would be contaminated by the salty brine. Therefore, someone has to shut the water system down prior to infiltration. Similarly, someone in the building must know when and how to bring the elevators to the top floor and shut them down. If no one in the building knows exactly how to accomplish these tasks, they must be done prior to the building being "officially" evacuated.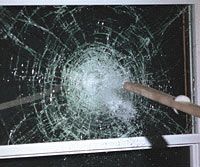 WINDOW UNDERGOING MISSILE IMPACT TEST

By weathering the storms in the building, Board volunteers and Committee members saw first-hand the damage done by the storms. Many windows were broken or dislodged as well as several exterior balcony doors. Surprisingly, along with the expected damage to the older non-compliant windows, many hurricane shutter panels were dislodged, some blown down to the deck. We saw graphic proof of our hurricane shutters' (that were never really tested by a severe storm) ineffectiveness. Regency Tower residents Joe Anastasi and Eric Berkowitz formed ad hoc "teams" to watch for damage and when found, try to do temporary repairs. These temporary repairs saved unit owners $thousands in damages. After the events, we reviewed what we learned in order to make effective preparations for the next hurricane season. We were extremely lucky in 2004 - the storms missed us. Had the weather made landfall closer to the Galt area, the damage would have grown exponentially. Residents and Board members decided to create a strategy to protect the building.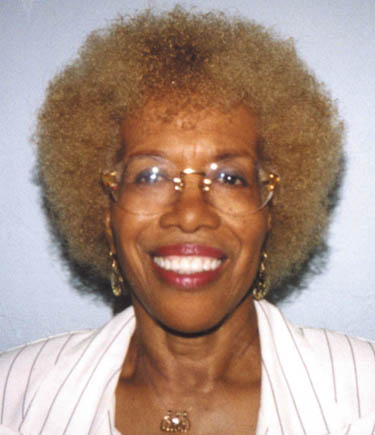 REGENCY TOWER PRESIDENT
DOTT NICHOLSON-BROWN

We inquired of our neighboring Associations what they planned to do about protecting their buildings. Most were investigating their legal options or planning an assessment to install adequate protection. Board President Dott Nicholson-Brown immediately started to compose a viable emergency hurricane plan. Our attorney reviewed the Condo Docs to provide for emergency contingencies ordinarily overlooked in most Associations' Documents. The provisions should expedite communications, repairs and emergency financial capabilities necessary for the recovery of a storm-ravaged structure. The Board started to replace non-compliant ground level windows in the common areas with impact rated products. By far, the greatest challenge would be the windows in the individual units. There are 203 units in the Regency Tower. Few had adequate protection. Fortunately, the many owners that stayed in the building during the events and witnessed the teams responding to emergencies could testify to the inadequacy of the existing protection. It became clear that units needed new impact-rated windows.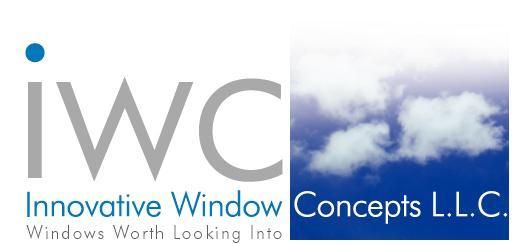 Some owners spontaneously installed the new windows. Many others asked Board members for advice about protecting their units. To help get the best price and guarantee the adequacy of the installations, President Nicholson-Brown suggested that the Association organize a group installation. We investigated the local installers and narrowed the field to the most reputable contractors. Vico, Buckley Windows and Glass America were invited to bid on the job. Over thirty installations were available to the winning bidder. The discount realized by the group installation was huge. Owners would save about 30% of the ordinary costs. Engineering, shop drawings, permit costs, taxes, minor ancillary repairs, labor and materials were covered in the bid price. After investigating the products available for legal installation and determining that the best windows were made by IWC (Innovative Window Concepts, L.L.C.) and Traco, we limited the winning bidder to installing only these products. Each owner would receive an individual contract with the installer and make an appointment for installation at the owner's convenience. Vico was selected to install the windows.

By December of 2004, our owners witnessed the mass installation. After learning about the tremendous savings and quality guarantees enjoyed by their neighbors, dozens of additional residents asked if they could get the same deal as the first group. Since the prices of these products are under severe demand-driven upward pressure, we had to form another group and solicit new bids. We alerted owners to a February 28th deadline and proceeded to create another list of interested participants. The information was placed on the Association's web site, newsletter and posted in the mail room. By February 28th, we collected another 38 installations. After receiving bids from the same three top installers, we selected Buckley Windows to install impact rated windows for the second group. Due to the enormous state-wide demand, IWC and Traco experienced manufacturing delays that lasted for several months. We decided to wait for the top quality windows rather than settle for the available inferior products. The second group's installations were completed by July.
After seeing dozens more installations occur without event, stragglers wandered into the building office pleading to be included in the group. We explained that the price guarantee expired on February 28th. We took the names of the procrastinators during March and April. After accumulating two dozen names, we announced the formation of a third and final group. After a third bidding process, Glass America was chosen to perform almost 40 additional installations. These installations are currently underway and should be completed soon.

REGENCY TOWER RESIDENTS ARE OPTING FOR 100% COMPLIANCE

This process was an unmitigated success. The Association avoided another assessment. Every installation was accomplished voluntarily. Every participating owner has an excellent warranty with the best manufacturers and the most reputable installers. Owners were minimally inconvenienced. More importantly, they saved a ton of money while protecting their homes. While this wasn't officially an Association project, members of the Board and the Construction Committee nursed the project along, answering questions and allaying concerns when exhibited by residents.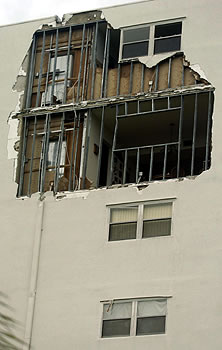 "IT CAN'T HAPPEN HERE!"
AMBASSADOR CONDOMINIUM IN LAKE
WORTH - HURRICANE PENETRATED
THROUGH NON-COMPLIANT WINDOW

There were two major reasons for the project's success. The first was education. Making prodigious use of the Association's web site, newsletter (mailed to every owner) and bulletin boards, we notified every owner about the very real dangers of doing nothing. We explained the legislative threat to remove the grandfathered protection of non-compliant windows. We outlined the expected price increases (which have since occurred several times). As the installations proceeded, many advantages of the new windows became self-evident. They obviated the need for constant upkeep as required by the older awning-style windows. Residents would often utter a prayer upon opening one of the older windows, hoping that it could again be closed when necessary. As an added benefit, residents having installed the new energy-efficient windows were realizing savings of up to $120/ month on their FP&L statements because their air conditioners and refrigerators required half the previously used energy. The second major reason for the success of the operation was the selection of vendors. By limiting the acceptable manufacturers and installers to the best in the business, installations were flawless and the final results were impeccable. In fact, after reviewing some of the completed installations, City Inspector Richard Thompson remarked, "It's a real pleasure to see so many inspections pass without difficulty."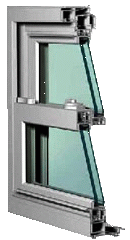 Almost 80% of The Regency Tower's windows are currently protected (or will be within the month). Ironically, owners who originally complained about the prospect of installing the new windows are now campaigning to require their universal installation. They offer a convincing argument, the truth of which was confirmed by our engineer. When non-compliant windows are blown out by severe winds, the almost instantaneous evacuation that ensues puts incredible pressure on the unit's interior doors as well as the other windows. They will also be dislodged. That would spread the affected area to the hallway and the doors of adjoining units which, in turn, would come under terrific pressure. Should they buckle, the units' contents would be exposed and destroyed. The damage could easily spread through the whole floor. Similarly, the damage could proliferate to adjoining floors and ultimately threaten the integrity of the entire structure. The engineer added that the spread of damage to other floors would depend primarily on the integrity of the structure's containment (hallway fire doors, elevator doors, fire wells, etc.). Legally, the owner of the unit whose non-compliant window becomes a flashpoint for extended destruction would bear the ultimate responsibility for the resulting damage.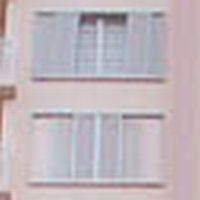 UPPER - SHUTTERS WERE BLOWN OUT
LOWER WINDOW - SHUTTERS FROZEN

A related issue had to be addressed. While most of the hurricane shutters in the building are non-compliant and useless, several owners installed new shutters over the past few years. After a comprehensive review of our building by an engineer prior to a recent waterproofing project, we learned that the single greatest source of infiltration was from the screws that held the tracks for hurricane shutters. Holes drilled into the side of the building expand as the concrete erodes. Eventually, penetrations through the outside wall allow water to collect in the subfloor. The engineer explained that offsetting this deterioration would require the owners to recaulk the holes and drill new ones every year. Unsurprisingly, this was never done. Instead, when the holes grew too large to secure the screws, owners would simply drill new holes next to the old ones. Hurricane shutters are bad news - especially for snowbirds and snowflakes. If they aren't in the unit when the storm approaches, they must rely on someone else to set them in place. Since the Barrier Island is closed to the public during hurricanes, that person must be someone who is already nearby and has enough time to run to the unit and return home - all during the confusion of a threatening weather event.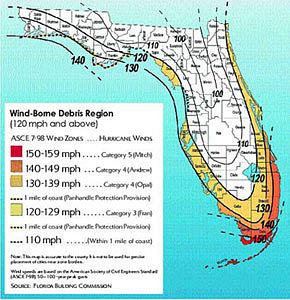 STRUCTURES MUST SUPPORT 140 MPH WIND LOADS
IN OUR CATEGORY 4 WIND-BORNE DEBRIS REGION

The Board wanted to accomplish this project with the cooperation of the residents while hopefully sidestepping another assessment. By arranging these installations as part of a "grass roots" project, residents convinced one another to participate. The minority of owners who haven't participated are being encouraged to do so by their neighbors. We expect several additional installations to result from this. Simultaneously, the Board informed residents that, after this year, building personnel would no longer be available to install hurricane shutters before a storm. Residents who insist on keeping these shutters will be responsible for installing them and taking them down before and after each event. We've also assured residents that during future events there would be no "teams" available to repair problems stemming from damage to non-compliant windows. Currently, the majority of our residents clearly support a mandate to protect every unit. Before the Board considers passing such a regulation, we made a final plea to stragglers. This is it:

"Future storms won't care about anyone's beliefs, opinions or circumstances. Your windows will either protect your home or they won't. You know what installing the windows will cost. They are among the few purchasable assets that unquestionably enhance the value of your investment. Please ask yourself whether or not you can afford the devastation threatened by inadequate hurricane protection. Residents who persist in procrastinating risk facing mandated installations at astronomical prices. Please don't postpone consideration of this decision until circumstances deprive you of a choice! Thank you for your kind attention."

Associations interested in arranging similar group installations are welcome to the data we've compiled during the course of our project. Please contact Eric Berkowitz at Regency Tower (email address: [email protected]) for additional information.
Click To Top of Page

---
GMCA Presidents Council Windows Forum
Associations Prepare for Hurricanes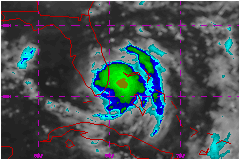 October 15, 2005 - Ironically, it appears that we may ultimately owe Hurricane Katrina a debt of gratitude. The storm administered a rap on the knuckles to the Galt Mile Community, skipped across the State and reorganized over the Gulf before killing thousands and laying waste to the Gulf Coast. A few minor adjustments to the weather pattern constraining Katrina might have refocused that disaster to Fort Lauderdale. Aside from some relatively manageable damage and a real scare, the storm finally actualized for many of us the dangers inherent in not protecting our homes. Associations in the Galt Mile neighborhood are striving to organize this protection for their residents' homes and families.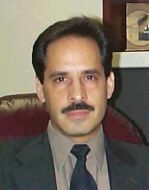 PRESIDENTS COUNCIL
CHAIR PIO IERACI

On Monday, October 3, 2005, Galt Mile Community Association Presidents Council Chair Pio Ieraci convened a meeting at the Ocean Club Condominium, in which an important segment was devoted to hurricane resistant impact windows. Most Galt Associations are aware of the changes needed to their Condo Docs to allow for adequate communications, emergency notice and confrontation of fiscal roadblocks to an effective recovery. Associations are also sharing information in an effort to compile individual comprehensive Emergency Hurricane Plans. Associations like Plaza South and Regency Tower have developed excellent plans that they've made available to their fellow Associations for use as a template. Any Association may "tailor" the contained concepts to fit their individual needs. In addition to the standard safety practices recommended to every homeowner, a functional plan may require certain adjustments to the Association's Docs. Rules governing pre-storm preparation, evacuation protocols and pre-arranged communication alternatives need to be established prior to the need for their implementation.

THOUSANDS OF NON-COMPLIANT WINDOWS ARE BEING REPLACED WITH
IMPACT RATED PRODUCTS TO PROTECT THE HOMES OF GALT RESIDENTS

However, with the exception of L'Hermitage I, L'Hermitage II and L'Ambiance, the biggest problem shared by Galt Associations is the thousands of non-compliant windows and balcony doors that expose the people that live behind them to abject disaster. To help answer questions from the many building Presidents, Directors and General Managers in attendance, the Presidents Council compiled a panel of compliance experts from a variety of industry sources. Professional installers, manufacturers and city officials were invited to help dispel some of the confusion surrounding the issue. Consistent with official GMCA policy of non-advocacy, an assortment of representatives from each area of expertise was made available to answer member's questions.

Following a brief introduction of the participating panel of experts by GMCA Secretary Eric Berkowitz, City of Fort Lauderdale Building Inspector Bob Pignataro explained the basic tenets of the code governing compliant windows. He explained that the code used by Fort Lauderdale was rooted in the "Miami Protocols." He framed the code historically, demonstrating how it evolved from its initial origin (adopted after 1992 in reaction to the catastrophic damage of Hurricane Andrew) to its current adaptation. He clarified that as the available products and testing methods became more effective, the code was adjusted to take advantage of these technological improvements. He stated that the code is the "toughest in the nation." He also spoke to the various types of compliant glazing, explaining the difference between small and large missile rated windows.
Inspector Pignataro explained that, "every window location in a structure is assigned a set of negative and positive wind pressures that a code-compliant product must withstand prior to being considered acceptable." Prior to checking the quality of an installation once completed, the building department verifies that the combination of products selected by the engineer will effectively protect that location from the threats to which it is exposed. Pignataro said, "An official NOA (Notice of Acceptance) isn't issued until every detail is addressed and found to be compliant."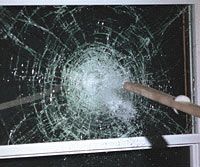 WINDOW UNDERGOING MISSILE IMPACT TEST

Rocky Petreccia of VICO Window Incorporated, one of the area's premier installers, stated that impact rated windows were designed to protect against the major dangers posed by hurricane force winds. He said, "Impact rated products are tested to resist infiltration, debris and wind pressure." He explained that "every impact rated product has to withstand heavy driving rain and storm surge. While each product is also tested to resist debris and wind pressure, the tests vary for large and small missile impact windows." For instance, the large missile debris test entails shooting a 9 lb. 2 X 4 beam at 50 feet per second at the target window. A comparable small missile debris test entails shooting 30 to 50 heavy metal balls at 80 feet per second at the target window.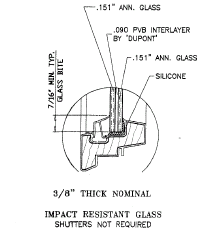 IMPACT WINDOW TECHNICAL SPECS

President Robin Buckley of Buckley Windows, Inc, another highly reputable Fort Lauderdale installer, explained that the code, "contains criteria that determines which product is appropriate for every window location in a structure." Below thirty feet above ground level, large missile products are used. Locations above thirty feet receive small missile rated products. The code also contains a formula for corner units above thirty feet that allows the engineer to determine which product would better protect against the location's primary threat. Buckley explained that, "the shorefront location of Galt Area high-rises leaves them highly exposed to unobstructed hurricane force winds. The primary threat for corner locations above thirty feet along the ocean is from this crushing wind pressure." He expanded, "the more flexible small missile rated products better protect against the high negative wind pressure than the stiffer large missile impact products."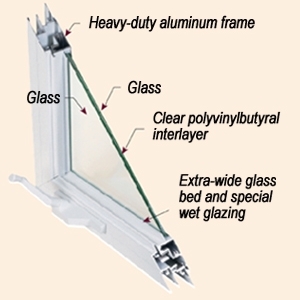 LAMINATE SANDWICH - IMPACT RATED WINDOW CUTAWAY

Donill Kenney, President of IWC (Innovative Window Concepts, L.L.C.), one of the top-rated manufacturers of impact rated glazing products, gave a mini-tutorial about the qualities of these windows that give them their ability to resist damage. Basically, he described the products as sandwiches. An impact rated product is essentially two pieces of glass surrounding a laminate center. This laminate, about a tenth of an inch thick, is the secret ingredient. While the glass surrounding the laminate may break during testing, the laminate must retain its integrity for a product to pass muster. After undergoing the debris tests, each product must also endure 9000 alternating negative and positive high pressure changes. Should a product tear during any part of the testing, it fails. Code-compliant product manufacturers such as IWC also make very strong and stable frames to support the glazing. Because the code characterizes each window location by an individual set of wind pressures that it must withstand, the frames need to be versatile enough to support the number of anchors needed to resist that pressure.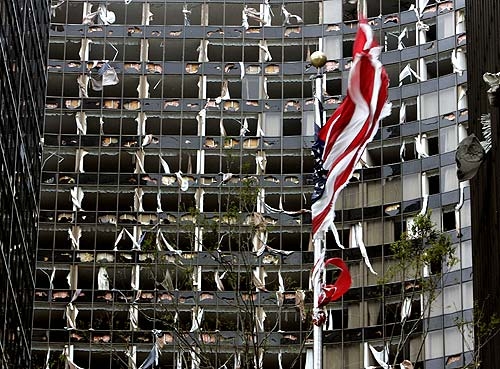 HYATT IN NEW ORLEANS AFTER KATRINA - WRONG WINDOWS!!!

Mark Pestano from Glass America, another top area installer, discussed the importance of accurately assessing a unit's needs before making a recommendation. Pestano said that he "personally verifies every measurement of each window location before turning the data over to the engineer. The engineer's conclusions, after all, depend upon the accuracy of the information he's given to work with." Despite the fact that measurements are verified when initially taken, when the products are being installed and again by the inspector who checks the work, Pestano considers it critical to personally nurse each installation through from beginning to end.

This issue impacts Associations all along the Atlantic and Gulf Coasts, throughout the Southeast. Chairman Pio Ieraci received requests from neighboring non-member Associations in Lauderdale-by-the-Sea and elsewhere to participate in this segment of the meeting. Given the universal nature of the problem, residents from Sea Ranch (a three building coastal complex on A1A) attended the meeting. Chairman Ieraci exclaimed at the completion of the impact windows segment of the meeting, "This is a life and death issue that directly affects everyone living on the Barrier Island. I'm delighted to share what we learn at these forums with our neighbors at Sea Ranch. Anyone who watched television during Katrina saw the damage to high rise coastal communities on the Gulf. What happened to Biloxi might have happened here - and may yet. The question is no longer whether or not we have to protect ourselves, but rather, will we do it in time?"

Click To Top of Page

---
The Miami Protocols
Code Information & Nomenclature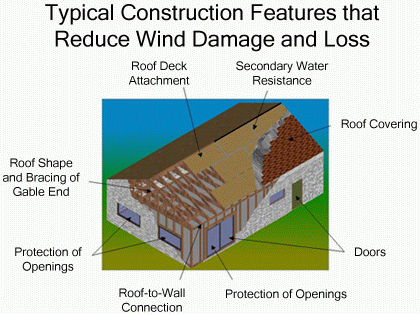 October 21, 2005 - The code for impact rated windows in the State of Florida was compiled after Hurricane Andrew wrought havoc across the State. It has been refined and updated as additional information about the effects of hurricanes on new construction techniques and products has become available. According to the Florida Division of Emergency Management, "The most important precaution you can take to reduce damage to your home and property is to protect the areas where wind can enter. According to recent wind technology research, it's important to strengthen the exterior of your house so wind and debris do not tear large openings in it. You can do this by protecting and reinforcing these five critical areas: ROOF | STRAPS | WINDOWS | DOORS | GARAGE DOORS"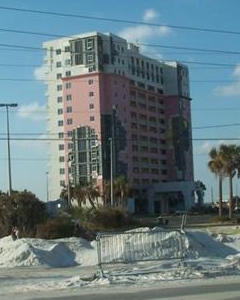 NON-COMPLIANT PENSACOLA BEACH
CONDO RIPPED BY HURRICANE IVAN!

The dangers that impact rated windows are designed and tested to guard against are wind and debris. The degree of danger posed by wind and debris varies according to the climate, the immediate environment surrounding a structure containing the installation and the location of the installation within the structure. The two glazing products recognized as resistant to hurricane damage and compliant with the post-Andrew codes are small and large missile impact windows. The large missile impact products are stiffer while the small missile impact products are more flexible. While they are both capable of resisting massive debris impacts and hurricane force winds, each product is designed with an eye to protecting against a different primary threat. The more flexible small missile impact products better protect against wind damage than the stiffer large missile impact products. Installation of small missile impact products are commonly termed category 4 installations. Conversely, the large missile impact products better protect against debris than the small missile impact products. Installations of large missile impact products are called category 5 installations. The code seeks to protect the first three stories of a structure from the greater danger posed by debris with large missile rated products. It aspires to protect the structure's higher floors from the greater wind threat with the more wind resistant small missile rated products.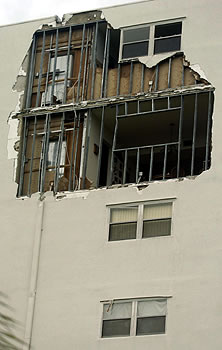 THE AMBASSADOR CONDOMINIUM IN
LAKE WORTH AFTER HURRICANE

The danger from, and susceptibility to, debris depends upon the type and size of the debris native to the local environment and the location of the installation within the structure. This vulnerability is affected by two factors, one major and one minor. The main component is the location's height above grade. Gravity constrains more massive and heavier examples of debris closer to ground level. As such, installations in the first thirty feet above grade require a product that can effectively protect against more massive elements repeatedly impacting a window. In response, code mandates the additional stiffness inherent in large missile impact products. The second, less important, factor is the location of the installation relative to the corner of the structure. From an engineering standpoint, no two units have identical vulnerability, no two windows have identical vulnerability and no two locations on any single window have identical vulnerability. This vulnerability increases slightly in every window as one travels from the center of a structure to the corner.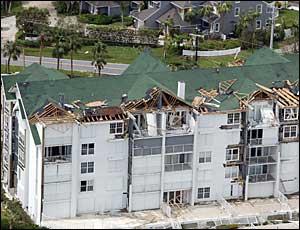 HURRICANE DAMAGE TO VERO BEACH CONDO

The danger from wind is affected by the overall exposure of the structure and the location of an installation within the structure. Beachfront high-rise buildings are primary examples of highly exposed structures. Coastal construction is more vulnerable to wind damage than urban environments wherein buildings protect one another from high winds. Susceptibility to wind damage increases substantially with an installation's height above grade. In response, the code accommodates installation of the more flexible small missile impact products for windows 30 feet and above measured from grade. As with debris, the dangers posed by wind also slightly increase in every window as one travels from the center of a structure to the corner.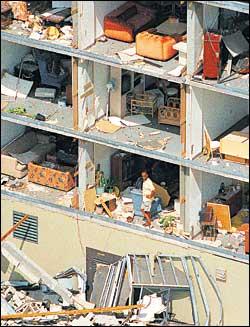 NEGATIVE PRESSURE TEARS OFF CONDO WALL

The dual dangers from both debris and wind are therefore heightened at the corners of a building. The Miami Protocols (upon which our code is based) divides every structure into zones. The zone in which an installation takes place is one of the factors used by the engineer to determine the appropriate product for that location. The bottom three floors (30 feet above grade) of a structure are located within zone 5. A zone 5 designation is also attributed to an area that is 10% of a structure's shortest available length (about 5 to 8 feet for the average Galt condo), measured from the corner of the building. The balance of the building falls within zone 4. As such, code stops short of mandating small or large missile impact products for corner locations above the third floor. Instead, it relies on the assessment of the engineer submitting for a permit and the local municipal or county compliance authorities to agree on whether large or small missile impact products are appropriate for installations that include a window within this unique zone. In urban areas rife with potential debris and shielded from high winds, recommending a large missile impact product might be appropriate for a fourth floor corner installation, despite its being located above thirty feet. The recommendation for the same fourth floor corner installation in a structure on the beach would be for the more flexible (and more wind resistant) small missile impact product. The code correctly permits the engineer and the local authorities to ascertain whether any corner installation above the third floor is more threatened by wind or by debris and recommend installation of the product that best mollifies that primary threat. Whether or not the engineer selects a large or small missile product for a unit including a zone 5 corner, the requirements for corner installations dictate that the selected product withstand the greater wind load to which corners are exposed. The N.O.A. (Notice of Acceptance) is predicated on the application of these heightened standards required by installations including a zone 5 corner. Therefore, both category 4 (small missile impact) and category 5 (large missile impact) installations in corner units must meet tougher standards than comparable units at the same height above grade.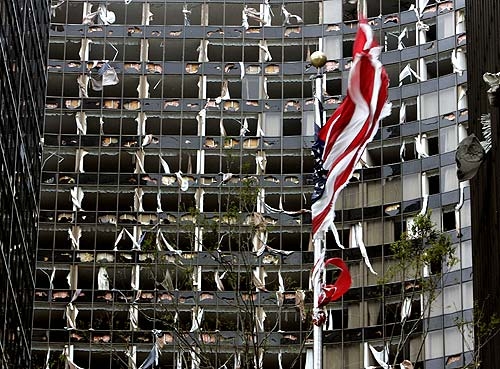 HYATT IN NEW ORLEANS AFTER KATRINA - WRONG WINDOWS

Following the serial storms of 2004, hundreds of Galt Mile residents installed code compliant windows. While some independently hired engineers to evaluate their needs, most received engineering services as part of a comprehensive arrangement with a reputable installer. The engineers responsible for determining which products should be installed (and requesting a permit) recommended two window types. Consistent with code, large missile impact products (category 5) were indicated for installations below thirty feet above grade to better resist the debris usually present in that zone. Similarly, they opted for the small missile impact products (category 4) for installations above thirty feet to better resist the greater threat posed by the wind. Since the code allows for either installation in the corners above thirty feet, many corner unit owners inquired as to the overall protection afforded by the two options. Despite the more expensive large missile impact products being substantially more lucrative for the installers, they overwhelmingly recommended installation of the small missile impact windows in the vast majority of corner units above the third floor. Their engineers explained that the greatest danger to the windows in corner units on the beach above thirty feet was incipient wind damage. Since our oceanfront location exposes us to the undiluted full force of hurricane winds, the more flexible small missile impact windows are better able to withstand the extreme negative pressure than the more rigid large missile impact products. Current experience reinforces the engineers' assessment. Over the past two seasons, while hundreds of windows along the Galt Mile above the third floor were blown out by the wind, none were blown out by debris! There is also some confusion surrounding the nomenclature used to describe installation locations in different parts of the State. Another "Category" designation used in general construction to determine appropriate wind resistant materials is based on the American Society of Civil Engineers Standard (ASCE 7-98) for 50 - 100 year peak gusts in the State of Florida. Adopted by the International Building Code, they describe general wind loads for specific wind zones and divide the State into Wind-Borne Debris Regions. They are not the "categories" referred to in The Saffir-Simpson Hurricane Scale used to rate hurricanes by wind speed nor are they the "categories" referring to the class of impact glass applicable to zones within a structure. As demonstrated on maps available on the Florida Department of Community Affairs Building Code site, Category 5 refers to a zone that includes the extreme southern tip of the Florida peninsula and the Keys. Category 4 installations are designated for eastern Dade, Broward, Palm Beach and Martin Counties as well as the western sections of Monroe and Collier Counties. The western parts of Broward, Palm Beach, Martin, St. Lucie and Indian River, along with the balance of the Florida Coast, are designated as Category 3 wind-borne debris regions. Eastern Broward's Category 4 designation, therefore, refers to the zone within the state in which the product is to be installed.

Although the post-Andrew code regulations governing the product and installation requirements for hurricane resistant construction were created for the protection of the average homeowner, they are not easily understood. They were written primarily for the engineers responsible for actualizing the protection that the code promises. The most important decision, however, remains in the hands of the homeowner. Hopefully, the information discussed will relieve some of the confusion inherent in that decision - to protect one's home and family.

Impact Window Links


Click To Top of Page

---
Wilma Hits and Runs

City Rescues Galt Mile Residents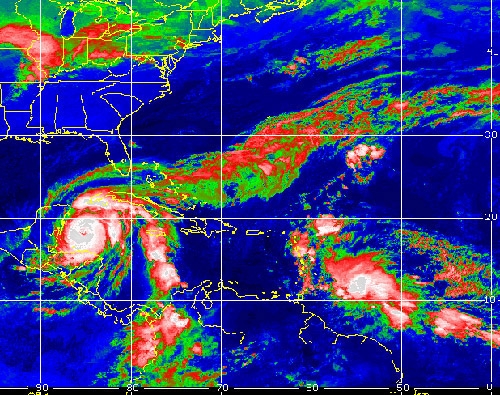 October 28, 2005 - Fate colluded with the City of Fort Lauderdale to rescue 14,000 Galt Mile residents from the Wilma alternate universe. The storm posted gust speeds up to 170 MPH during the several days it rested off the Mexican coast before turning northeast and heading to the Florida peninsula. After witnessing the nail biting Category 3 devastation with which Wilma slammed the west coast on October 23rd and following its progress across the State, Galt residents closed their eyes and held their breath as the strongest Atlantic hurricane in recorded history pounced early on October 24th. The only positive aspect of the storm was the fact that it was motoring through Florida at 30 MPH, portending a minimum of flooding. This fooled millions of South Florida residents into believing that Wilma would be a five or six hour Monday morning annoyance. Instead, Wilma proved to be the greatest catastrophe to ever hit Broward County.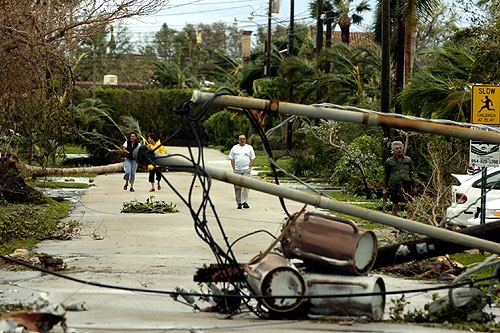 FALLEN POWER LINES AND TRANSFORMERS
ON NE 15th STREET IN FORT LAUDERDALE

While following the storm on television or the internet, Barrier Island residents watched news reports of town after town blacking out. As the storm roared through the Keys, Miami-Dade, Broward and Palm Beach Counties, it erased every vestige of civilization, paralyzing South Florida. Like some medieval monster, it popped out windows and doors like potato chips. It tore out roofing and walls as if they were wet cardboard. Trees and vehicles became weapons, driven by the high winds into nearby structures. Despite where or how they were moored, boats were instantaneously sucked under water or hurled about like toys. By Monday afternoon, the monster was racing across the Atlantic Ocean. As people regained their bearings, they noticed that nothing was left unscathed. The enormous scope of the catastrophe eliminated evacuation as an option. South Florida was transmogrified into a wasteland - no water, no electricity, minimal telephone access, no gas and no public services. Preliminary insurance estimates project the damage in the $10 billion range.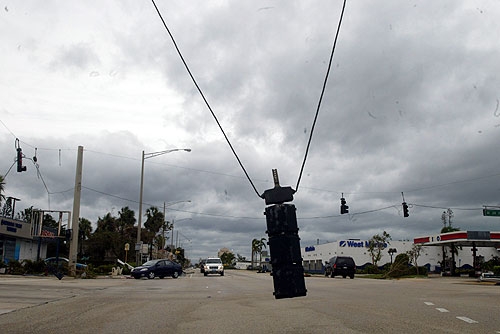 GHOST TOWN - FEDERAL HIGHWAY AND SE 24TH STREET

Of Florida Power & Light's 4.5 million South Florida paying customers, 3.5 million had no power. While the utility's main power plants were still functional, 240 substations suffered catastrophic damage. In neighborhoods with above ground electrical lines, trees and other flora were intertwined with high tension wires and banged up transformers were reconfigured to mimic Modern Art. In Broward County, 98% of FPL's customers were stranded. 859,000 Broward residents were powerless while 3600 incredibly lucky homes were still juiced. The utility, despite importing 3000 additional electrical workers from out of the area on Monday, told customers that it would take up to four weeks to repair all the damage.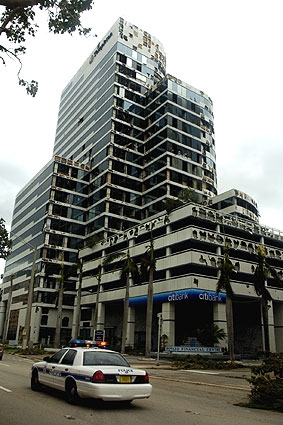 BROWARD FINANCIAL CENTER IN
DOWNTOWN FORT LAUDERDALE

Along with hospitals, police stations and fire stations, water treatment plants were also left without power. Once FP&L powered up these critical parts of the public service infrastructure and turned the water on, residents received another shock. The water never arrived at its destination. Officials learned that water mains throughout the County were pounded to dust. Even sections that could be repaired were contaminated by backflow infiltration. Despite reassurances by officials that massive repair efforts were underway, by Wednesday morning FP&L was only able to bring power to an additional 2400 Broward customers. Bellsouth announced that 855,000 residents on Florida's east coast lost phone service after the storm. Of those with service, the vast majority exclusively used electric-powered cordless phones, useless where the power was off. Residents found their cellular phones to be of limited use due to infrastructure damage experienced by most of the cellular networks. Residents were faced with no power, gasoline, water and telephone service - limbo. Isolated Barrier Island residents saw little relief on the horizon.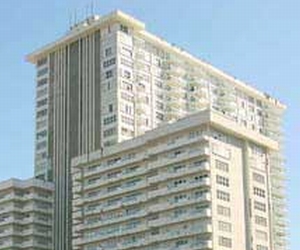 PLAYA DEL MAR LOSES MANY NON-COMPLIANT WINDOWS

The Galt Mile, like the rest of the County, was a disaster area. Local landscaping was uprooted and shredded. Hundreds of vehicles left on the outside parking decks of the street's many condominiums were stripped of windows and pummeled by flying debris. Cars, SUVs and small trucks were tossed about like pinballs, banging into perimeter walls and one another. Literally thousands of non-compliant windows and "hurricane shutters" that were ripped off the buildings became flying guillotines, repeatedly smashing into vehicles, sea walls, perimeter fences and the buildings themselves. Ironically, these shutter panels that were installed 20-30 years ago to protect the units from severe storms became one of the primary sources of damage. Many of the decorative street lamps were sheared in half or decapitated. Similarly, dozens of the high intensity lamps illuminating every Association's premises were knocked over like bowling pins. Swimming pools became huge trash receptacles, containing sections of the water towers and vent turbines blown off building roofs, shutters, window remnants, shutter tracks and balcony furniture stupidly overlooked by several "distracted" unit owners. Hundreds of yards of roofing material were strewn across parking decks, balconies, sidewalks and the street.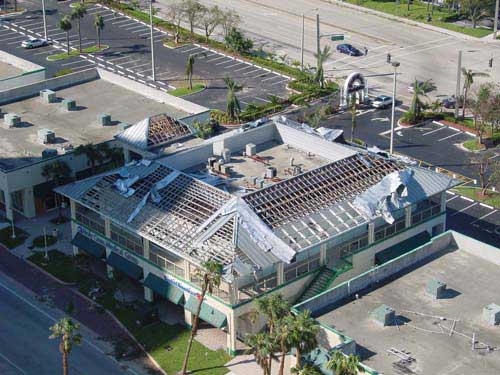 Holy Cross Medical Group in the Winn Dixie Shopping Plaza

On Tuesday morning, Fort Lauderdale Mayor Jim Naugle appeared in a televised interview during which he described the area game plan. He said that FP&L and local officials would spend Tuesday assessing the extent of the damage. He confirmed that powering up hospitals, police and fire stations and water treatment facilities were uncontested priorities. The Mayor surprised viewers when he said, "I know that many single family homeowners may not agree, but we need to get power to the many high rise buildings in the area. People stranded on the 15th floor without power and water present access problems not faced by other residents. This has to be one of our priorities." Thousands of isolated, powerless, waterless, incommunicado Galt Mile residents saw their first glimmer of hope. On Tuesday, Galt Mile officials contacted Broward County to learn when the water would again flow. County spokespersons said that we could expect to see water by Tuesday evening.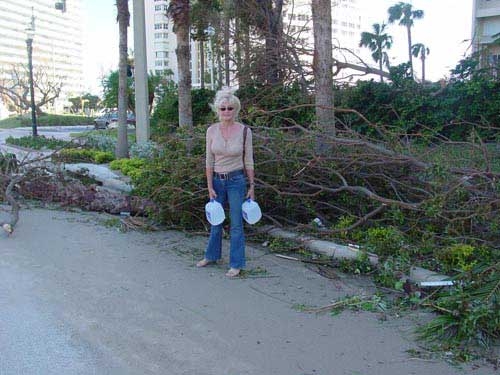 GALT OCEAN DRIVE BY PLAZA SOUTH AFTER WILMA

Faced with a desperate situation, many Galt residents realized that they needed one another to survive. Grudges were set aside, people checked to see if heretofore ignored neighbors needed help. Bucket brigades were organized to bring water from swimming pools up to units to force toilets to flush. As frozen foods defrosted, people aggregated around the Association's barbecue grill, creating spontaneous daylight restaurants. Breakfast blurred into lunch and dinner as hungry residents contributed food or cooking skill, turning the catastrophe into an opportunity to know one another. Serendipitously, this disaster brought out the best in many of our Association "families". Emergency building generators provided minimal power requirements, usually powering one elevator, the fire safety system and emergency lights. While they weren't permitted to sell perishable items, Winn Dixie Supermarket in the Galt Mile Shopping Plaza used emergency generators to open for business late Tuesday afternoon. To purchase the remnants of their skeletal inventory, Galt Mile residents formed a line that extended almost 100 yards into their parking lot and brought plenty of cash and patience.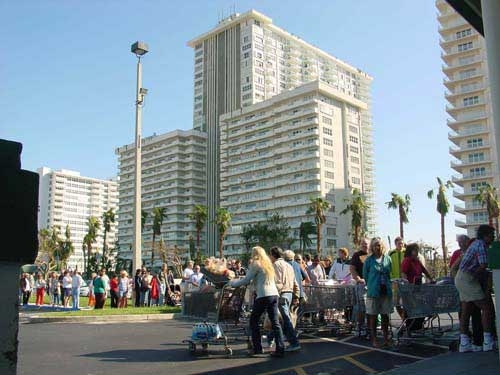 GALT RESIDENTS LINE UP AT WINN DIXIE ON TUESDAY

City officials realized that many elderly Galt residents normally cared for by Home Health Care Aides or nurses were isolated and inaccessible. Given the potential for tragedy, Fort Lauderdale Fire Marshall Steve Kastner sent a three-person EMT crew to every building along Galt Ocean Drive on Tuesday, canvassing the neighborhood for those in need of assistance. The Fire-Rescue personnel entered each building and spoke to any building staff or residents they could find, inquiring about in-residence medical shut-ins and others that may not have been able to alert neighbors to possible emergencies.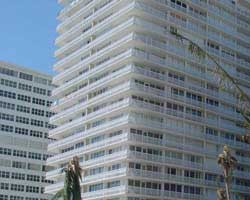 OCEAN CLUB SUFFERED MINIMAL DAMAGE HAD
ELECTRICITY AND WATER BY TUESDAY EVENING

By Wednesday morning, several Associations on the northern end of the block (Galt Towers, L'Ambiance, Galleon, Ocean Club, Ocean Summit, etc.) regained electricity and some also had water. Vice Mayor Christine Teel, extremely concerned about a possible health crisis following prolonged lack of water, contacted Galt Mile Community officials to get a reading on the situation. City Manager George Gretsas also spoke with GMCA officials to bring them up to date about repair progress. He explained that when the water was turned back on by Tuesday afternoon, water main damage thwarted attempts to attain pressure adequate to reach most of the buildings south of Ocean Summit. He said that they would concentrate on repairs to the water mains feeding the barrier island, projecting that water could possibly flow to the balance of the area as early as Wednesday afternoon. By about 3 PM, water pressure reached levels adequate to restart building pumps. At about 4:30 PM, screams of delight and relief were heard along the entire block as electricity was restored to the remaining buildings. The Galt Mile was returned to the 21st century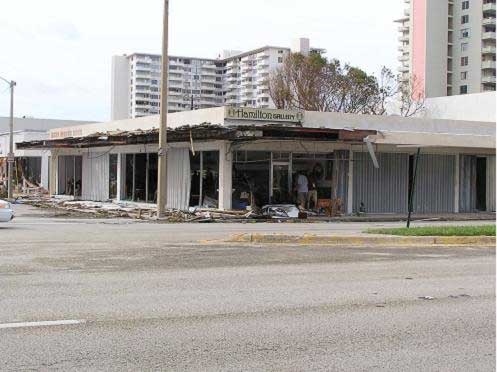 LOOTERS HIT HAMILTON GALLERY ON A1A AND CORAL
RIDGE TOWERS COMPLEX LOST NON-COMPLIANT WINDOWS

Fort Lauderdale was operating under a "boil water" order, a warning adjunctive to system contamination. People without electricity who aren't able to boil their water to kill toxic organic material can still disinfect contaminated water. Florida Department of Health spokesman Irving "Doc" Kokol explained that water can be made potable by mixing in 8 drops of unscented bleach (Clorox) per gallon and letting it set for 30 minutes. If the end product is still cloudy after 30 minutes, repeat the process. Mayor Jim Naugle also contacted Galt Mile President Robert Rozema, asking that residents conserve water whenever possible. He said that the boil water order would extend through Friday.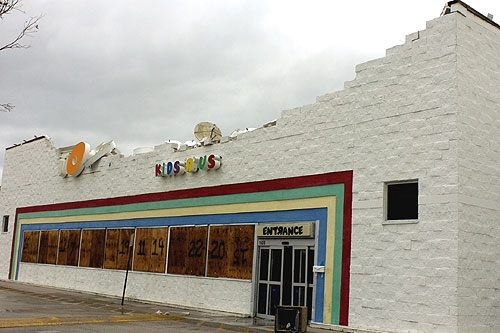 TOYS-R-US ON FEDERAL HIGHWAY

With the return of basic utilities, Associations immediately turned resources and manpower to the massive clean-up and repair efforts expected to continue into next year. Many Associations are reordering priorities to incorporate upgrades to their emergency response systems and building-wide protection programs. A brief review revealed that thousands of non-compliant windows and shutters were torn out by the storm. While some of the impact rated windows broke, almost none were penetrated. After investigating one reported impact window failure, it was discovered that the unit owner hadn't replaced the old windows, just the old glass. To lower costs, he found an installer willing to insert the new panes into the existing ineffective frame. Otherwise, the impact windows performed as expected. They stopped the storm from entering protected units.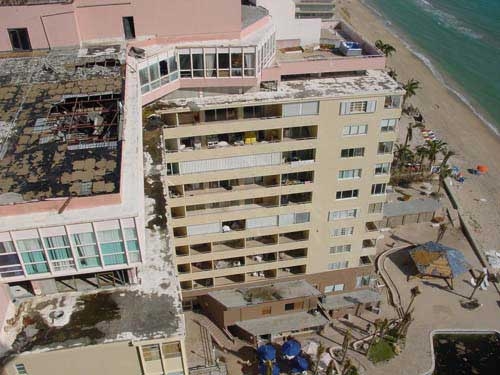 OCEAN MANOR EXPERIENCED SERIOUS DAMAGE

Galt Ocean Club reported losing 15 non-compliant windows. Ocean Summit lost about 80 while Galt Towers lost more than 20. Galt Towers also lost some windows to a sizable chunk of concrete balcony railing knocked off the second penthouse of Plaza South. Playa del Mar, Regency South, Royal Ambassador, Southpoint, Ocean Riviera, Regency Tower, Caribé, Playa del Sol, Commodore, Coral Ridge Towers North and Edgewater Arms also reported losing large numbers of non-compliant windows. With few exceptions, Associations assessing unit damage reported direct correlations between the extent of the damage and the window types protecting the units. An unusual phenomenon characterized as a mini-burst, a sort of mini-tornado generated when high winds are trapped in a particular structural configuration, seems to have occurred on the north side of Commodore's parking deck. Fierce winds carried a car from the Commodore parking deck over the perimeter wall to the Playa del Sol parking deck.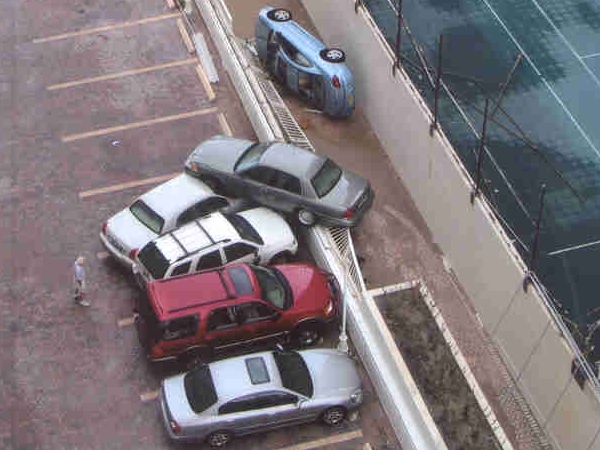 COMMODORE CARS HOP WALL TO SOUTHPOINT

A second mini-burst on the south side of Commodore's parking deck lifted a vehicle over the south perimeter wall into the Southpoint lot. Southpoint and Plaza South suffered extensive damage to their lobbies.

Huge Line at BP Gas Station
at 6th St. and Federal Highway

Associations dependent upon emergency generators using diesel fuel or gasoline weren't able to replenish depleted fuel supplies. Ocean Manor Condominium Hotel experienced serious exterior damage including the collapse of the Tiki Bar adjacent to the pool area. Galt Ocean Club lost several rooftop water towers, one of which now adorns their tennis court. L'Hermitage, wherein construction permits were issued in the mid to late nineties subject to the post-Andrew construction codes, was caught in a code twilight zone. The technological teeth were put into the current Miami Protocols in 2001 and 2002 when testing and protection standards were solidified and upgraded to more closely address the threats against which compliant products were designed to protect. As such, unlike the more recently installed impact windows that successfully withstood Wilma's onslaught, many of L'Hermitage's windows were devastated. Priority repairs to roofing, A/C systems and structural damage will also occupy Galt Associations for the immediate future.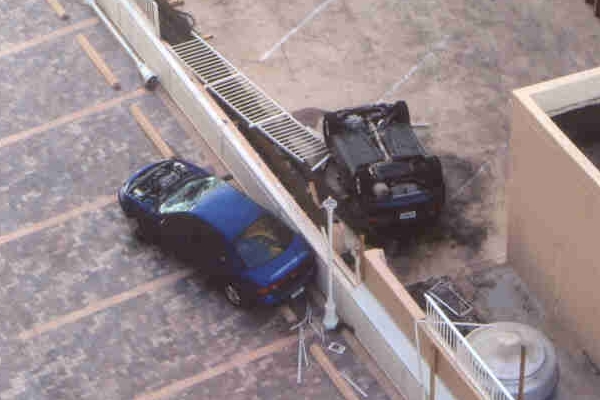 COMMODORE CAR BLOWN TO PLAYA DEL SOL DECK

Another critical development surfaced in the form of endless gas lines. While local gas stations had full tanks, many of them had no power to pump the gas to waiting vehicles. The few stations that secured emergency generators were beset by thousands of motorists and gas generator owners needing another day's fuel supply. Miles-long lines of vehicles surrounded the operational stations all day on Tuesday and Wednesday. At closing time, station owners called the police to help suppress flaring tempers of drivers notified that they would have to wait until morning to finally gas up. Hundreds of drivers who spent 6 to 7 hours waiting on line opted to sleep in their vehicles rather than relinquish their place on line and "try again tomorrow."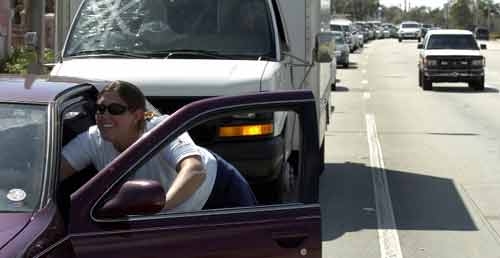 PUSHING CARS INTO GAS STATION ON FEDERAL HIGHWAY

Many ran out of gas while waiting for service. When stations opened the following morning, vehicles with empty tanks had to be pushed up to the pump to get gas. Many stations instituted a $10, $20, or $25 maximum allocation policy. Evidently, adequate gas reserves were available once Port Everglades regained the power needed to offload fuel. The stumbling block will continue to be power to the individual gas stations. As more stations get power from FP&L or obtain emergency generators to pump their gas, the crisis will diminish.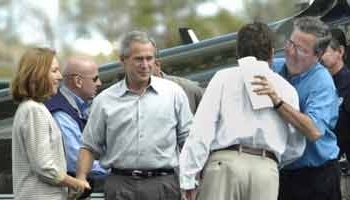 MAYORS KRISTIN JACOBS and JIM NAUGLE Greet PRES
GEORGE BUSH and GOV JEB BUSH at Pompano Airport

Sidebar: On Tuesday evening, Broward residents watching portable battery operated televisions saw Broward Mayor Kristen Jacobs explode during an interview. On Monday evening, she repeatedly prompted local media to promote the 15 County locations (pods) for emergency ice and water distribution. Thousands of residents formed lines at the distribution points that lasted all day. The supply trucks finally arrived just prior to the County's 7 PM curfew. Similar snafus plagued Miami-Dade Mayor Carlos Alvarez.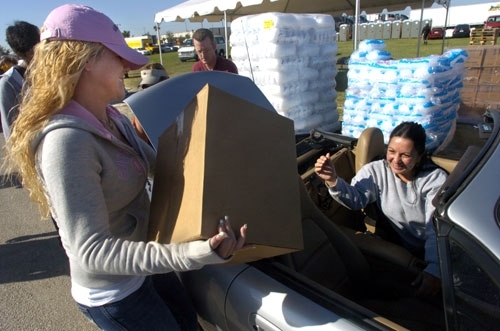 FEMA FINALLY DELIVERS NECESSITIES AT FAIRGROUNDS
A DAY LATE AND A DOLLAR SHORT

FEMA trucks were pre-positioned at staging areas in Homestead Air Reserve Base for Miami and in Palm Beach for Broward. However, the trucks weren't adequately fueled and the drivers never received the order to roll. In a futile attempt to move the supplies, Miami-Dade and Broward sent police escorts to whisk the supplies to their destinations. Unaware that the State's FEMA effort had ground to a halt, FEMA officials in Tallahassee made televised claims that the supplies were being distributed to Broward and Miami residents all day on Tuesday. Evidently, they planned on using cellular phones to issue the go ahead to the drivers. Damage to the cellular infrastructure made this impossible. When FEMA officials in Tallahassee finally got through to the local staging areas, they found out that the trucks weren't allocated enough fuel to make the short trip to Broward. State officials sent the trucks to the Palm Beach fairgrounds to fuel up. Palm Beach County Administrator Robert Weisman explained, "The fuel delivery wasn't at the fairgrounds." The trucks eventually refueled and finally arrived at some of the distribution pods by sundown. At an early evening press announcement, Mayor Jacobs excused her apoplectic demeanor, explaining that she just read the riot act to state FEMA officials. She said, "I can't tell you how high my stress level is with the state." Frustrated by having to contend with unnecessary layers of state bureaucracy, the Mayor intimated a threat to use BSO (Broward Sheriff's Office) to commandeer the supply-laden trucks if the situation repeated itself on Wednesday. The Mayor's forceful diplomacy yielded mixed results. While the FEMA caravans arrived at their designated "pods" Wednesday morning, many ran out of supplies almost immediately.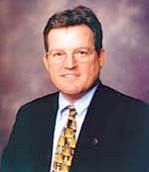 MAYOR JIM NAUGLE to FP&L
HELP HIGH RISE RESIDENTS

Despite claims of having learned from the Katrina disaster, FEMA blew its first critical test. After stating that FEMA was prepared for every contingency prior to the storm, Homeland Security Director and FEMA honcho Michael Chertoff admitted on Wednesday that, "We can't always get to people as soon as we'd like to." Governor Jeb Bush, in the spirit of Harry Truman's "the buck stops here", took responsibility for the snag, publicly proclaiming "Don't blame FEMA, blame me."
Vice Mayor CHRISTINE TEEL
Helped Avert Galt Health Crisis

As local and state officials continuously review repair priorities, FP&L's almost 8000 working crews were given new marching orders. The original emphasis placed on hospitals, fire & police stations and water treatment plants was expanded on Thursday, 10/27 to include gas stations, grocery stores, supermarkets and convenience stores. These businesses that provide basic necessities such as food, fuel, batteries and water to residents without power can relieve some of the growing pressure on State and local distribution centers. In what appears to be a reality-driven adjustment, this new directive will be at the expense of bringing power to area schools. Sacrificing another day or two of classes seems like a reasonable trade to avoid further deterioration of the County's and the State's ability to provide residents with food, water and gasoline.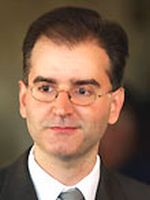 City Manager George Gretsas
Monitored Galt Repair Progress

The Galt Mile community owes a debt of gratitude to hundreds of nameless, faceless people in the Water Department and FP&L for bringing us back from the brink in 4 days while many of our neighbors will continue to suffer for almost a month. While the chips were down, some of our representatives went the extra mile to help us. Mayor Jim Naugle worked to force public recognition of the unique dangers to stranded residents in high rise buildings. Vice Mayor Christine Teel remained in contact with GMCA officials and alerted City officials to the daily deterioration of our residents' ability to cope with the growing health dangers that threaten high rise dwellers without water, electricity or phone service.

Fire Marshal STEVE KASTNER
EMS Teams Checked Residents

Along with Mayor Naugle, she helped give the Galt area the "high priority" status needed to focus the City's repair efforts in our neighborhood. While City Manager George Gretsas' job is to steer the entire city through this crisis, he followed a repair priority policy centered on relieving the greatest number of residents in the shortest possible time frame. In addition to helping focus repair efforts in our high density neighborhood, he kept us informed about the daily progress made by the water and power work crews. His projections about the ultimate return of water and electricity to the Galt Mile neighborhood were surprisingly accurate despite the myriad unknown variables he faced on a daily basis. Fort Lauderdale Fire Marshall Steve Kastner, concerned about elderly and invalid Galt residents isolated in their units, dispatched an EMT vehicle manned by a 3-person Fire-Rescue team to palliate possible emergencies in every building along the block on Tuesday. The actions of these municipal officials evidence who we can count on in a crisis. Whether or not they were able to improve our situation, each one demonstrated a personal interest in the people living in the Galt Mile neighborhood!

For Information about the repair efforts across the County and emergency supply distribution, call the Broward County Information Line at 954-831-4000. The National Hurricane Center has retired the name "Wilma". It joins an infamous group of nightmare hurricanes - including Andrew - that have distinguished themselves through unmatched death and/or destruction. Good Riddance!

FYI - The roof was blown off the building that houses the Holy Cross Medical Group in the Galt Mile Shopping Plaza (See picture above). If you are in need of a local physician, please contact Alex Leeds MD of the Galt Ocean Village Medical Center at 954-568-6789. The address for Dr. Leeds office is 3298 NE 33rd Street, across from the Beach Community Center. Due to its proximity to the Fire Station, the office has electricity and water.
Emergency Relief Contact Information


Click To Top of Page

---
Wilma's Galt Mile Legacy

Associations Share their Damage Assessments


November 22, 2005 - The November 7th meeting of the Galt Mile Community Association's Presidents Council was distinctive for three reasons. It was the first meeting held in the Ocean Manor Condominium Hotel in many years. It was the first meeting after the worst hurricane to hit the Galt Mile since 1950. Finally, Chairman Pio Ieraci deployed a technique not generally utilized given the meeting's usual proclivity for discretion and voluntary participation. He asked representatives of every Association to summarize the damage sustained during hurricane Wilma. Systematically directing the focus around the room, Pio elicited damage reports and input aimed at improving the neighborhood's overall level of protection. Apropos the usual mission of these meetings, Associations were given the opportunity to review what worked and what failed.
Galt Ocean Club



Pio Ieraci started the session by explaining what happened at the Galt Ocean Club, where he presides over the Association's Board. The building's air conditioning system went south when the four water towers that adorned their roof became tumbling projectiles. The weighty motors and metal components disassembled and crashed into balconies along the southern wall of next door Regency Tower. They also rained down on vehicles parked at Regency Tower, Regency South and their own parking deck. The balance of the Galt Ocean Club roof followed their water towers to the deck. Roofing material covered their premises and those of their northern and southern neighbors. Fifteen recently replaced non-compliant windows were blown out by Wilma and their beachfront tennis court was covered by 4 inches of windblown sand. The tennis court was also ground zero for one of their airborne water towers. Since they must replace the roof prior to replacing their rooftop water towers, they constructed a temporary water tower on their tennis court to supply air conditioning to residents.
The Royal Ambassador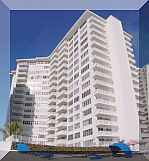 Royal Ambassador's representatives exclaimed that they were pummeled by Wilma. They lost a large number of non-compliant windows and saw some damage to their fences. Having first claimed that impact windows were broken, when asked if they were penetrated, they clarified that only some of the outer panes were cracked. They said that the impact windows successfully prevented the storm from entering units while many of the old windows simply broke and blew out. Many units reported infiltration, rain penetration embodied by leaks and some flooding. Cars parked on their decks were tossed about, impacting one another and fixed structures. Some vehicles also lost windshields and windows. Deck lamps were destroyed along with other outdoor lighting. Trees were dislodged and other Association landscaping was torn apart. Their swimming pool was reportedly filled with debris.
The Ocean Manor Hotel - Condominium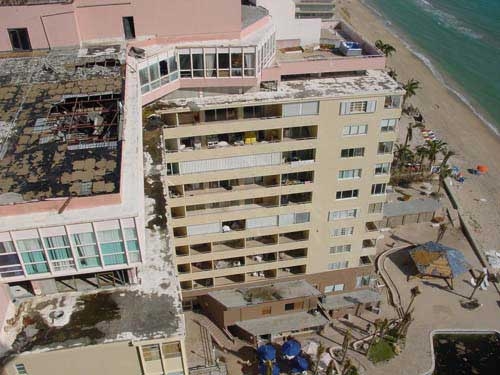 OCEAN MANOR EXPERIENCED SERIOUS DAMAGE

Frank Talerico, owner of the Ocean Manor and president of their Condominium Association, rang in next. After Ocean Manor was originally built, the developer decided to add a penthouse level. The Condominium Hotel, unique on Galt Ocean Drive, wears two roofs - or did. Wilma blew off the upper roof, waylaying the penthouse floor. Ocean Manor lost more than 100 windows - all non-compliant.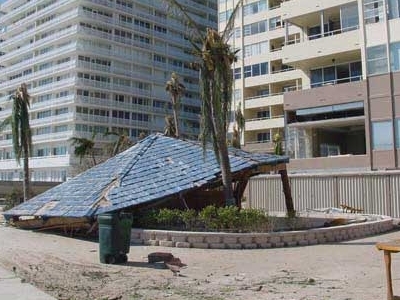 WILMA COLLAPSES TIKI BAR

When negative pressure popped out the windows, the instantaneous pressure change imploded several interior walls and hallways. Pressure collapsed interior doors on the 9th floor hallway, "blowing out the entire floor." While the emergency generator and the air conditioner withstood the storm, the Tiki Bar adjacent to the pool was flattened. Fortunately, Mr. Talerico replaced the former ground floor glazing with large missile impact windows. Residents and guests waited out the hurricane in the protected lobby. Hotel employees formed an emergency team, helping hotel guests and residents weather the storm and performing emergency repairs afterwards. The damage estimates are between 4 and 5 million dollars.

Southpoint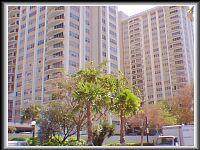 Southpoint President Marty Glazer described the heavy damage endured by their twin towers. The two tower roofs sustained enough damage to warrant replacement. Southpoint's lobby connects its two towers. GMCA President Bob Rozema, who also serves on Southpoint's Board of Directors, said that their newly renovated lobby was destroyed when the lobby roof was stripped off. Marty added that residents witnessed the swimming pool emptied during the storm. Apparently, a micro-burst lifted 77,000 gallons of water into the maelstrom within 30 seconds. 79 windows were excised from the two buildings. Marty said that while 75% of the lost windows were non-compliant original glazing, 25% were storm resistant windows.

Regency Tower President Dott Nicholson-Brown asked President Glazer if the lost storm resistant windows were installed before 2002. When Marty answered affirmatively, she explained that while the code was first instituted after Hurricane Andrew in 1992 and upgraded in 1996, it wasn't improved to its current level of protection until the Miami Protocols were redefined in late 2001. Before 2002, the Florida building code governing exterior exposures was based on the "Wind-Borne Debris Region" in which a structure was located. This ASCE 7-98 code (American Society of Civil Engineers) was determined by the highest recorded gust speeds in various wind zones throughout the state over a 50 to 100 year period. Since the standards governing product testing were loosely drawn and erratically enforced, many approved installations "mysteriously" failed. In 1996, requirements were stiffened and better defined for each installation location. In May 2001, the code was substantially upgraded with stringent new testing and installation standards for large and small missile impact products. Instead of products being determined by which region in the state the structure was located, the new code required that the window effectively withstand the potential wind pressure and debris exposure for a specific location within a structure. The product approval was predicated on the window's ability to protect against the anticipated threats to which the window is most vulnerable at the specific location within the building. It recognized that no two windows on any particular floor faced the same threat, no two window locations within a unit faced the same threat and no two locations on a window faced the same threat. Factors such as the window's location above grade and its location between the center of the building and the corner affected the adequacy of proposed products. An engineer lists the negative and positive wind pressures in MPH (miles per hour) and the debris resistance in lbs/sq ft (pounds per square foot) that the product must withstand for each individual window location on the permit application.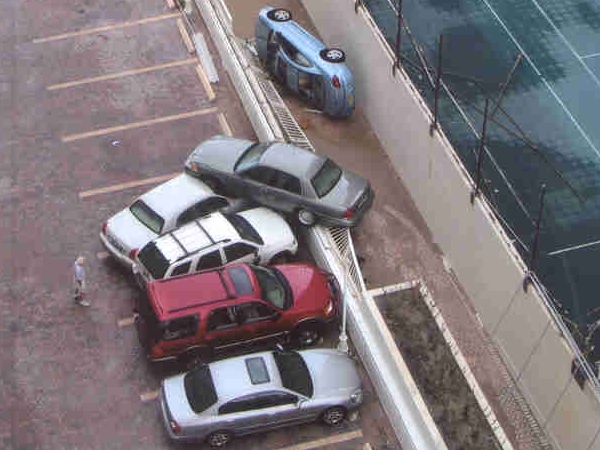 COMMODORE CARS HOP WALL TO SOUTHPOINT

While the 1992 and 1996 codes recognized the general need for additional protection against severe weather events; the windows, doors and garage doors installed in compliance with those codes often failed when tested by severe storms. Products installed according to the 2002 Miami Protocols and subject to the tighter Testing Application Standards - TAS - (TAS-201 - Impact Test Procedures [TAS] 201-95.1, TAS-202 - Criteria for Testing Impact and Non Impact Resistant Building Envelope Components Using Uniform Static Air Pressure [TAS] 202-95.1 and TAS-203 - Criteria for Testing Products Subject to Cyclic Wind Pressure Loading [TAS] 203-95.1) have been much more successful.

In an attempt to better protect its residents, Southpoint organized a windows upgrade project in 1998 - before the 2002 governing code was instituted. While the pre-2002 windows installed in Southpoint were improvements over the ordinary glass windows they replaced, they failed to effectively withstand Hurricane Wilma. Marty is currently investigating methods of reinforcing the pre-2002 windows to increase their effectiveness, such as adding a laminate layer to the existing pane. Unfortunately, laminate films added after the fact lack the bracing afforded by a second pane of heat treated or tempered glass, offering substantially less protection than legitimate impact windows. As such, Marty suspects that only replacement with the currently code-compliant windows will adequately protect unit owners. Marty said that the broken lobby windows will be replaced with large missile impact rated windows.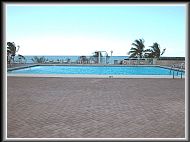 Southpoint Pool Emptied in 30 Seconds

Southpoint's sauna, their south side men's card room, tennis courts and some exterior fencing were demolished. Fire rated hall entry doors on 27 floors were damaged and need replacement. Marty also explained that the hallways of 20 different floors were severely damaged when the storm infiltrated the structure. Damaged and undermined by the storm, the seawall must undergo extensive restoration. When the roof was blown off their elevator tower, the elevator controls sustained severe damage. Their water-cooled emergency generator is diesel powered, subjecting it to a double whammy. With no available water or diesel fuel, it was soon rendered useless. Southpoint experienced another micro-burst at the north side of its parking deck. A car parked in the south side of neighboring Commodore's deck was lifted over Commodore's perimeter wall, Southpoint's perimeter wall and slammed onto the Southpoint deck. Damage estimates are in the $3 million range. Employees were helping with Southpoint's recovery, repairing assorted broken building components. Although Southpoint has adequate insurance, their 2% deductible amounts to about $1.3 million. To moderate the financial impact a hefty assessment portends for Southpoint unit owners, the Southpoint Board is looking into financing some or all of the deductible.

Coral Ridge Towers North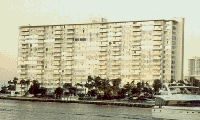 President Jim Gilligan of Coral Ridge Towers North said that his co-op lost 70 windows, all non-compliant. None of the impact-rated windows installed in CRTN were penetrated. Their generator, fueled by natural gas with a battery operated exhaust cooling system, never missed a beat during the 32 hours they were without power. The roof held up well under the siege of rain and winds with only eight (8) vent covers blown off. CRTN lost water and electricity after the storm - like their neighbors. When the water was unexpectedly turned back on, the suddenly unrestricted above normal pressure forced water from open spigots, faucets, etc. - precipitating water damage from minor flooding in certain units. Jim described substantial damage to CRTN's landscaping, particularly to many of the property's trees and all of the shrubs. CRTN claims losing about $3 to $4 thousand in new planted trees and other flora. Fencing by Intracoastal Waterway was also badly damaged. Many vehicles parked on the CRTN deck were hit by toppled trees and other vehicles that were blown into one another. When Wilma struck, Jim was preparing the organization of a windows project to better protect the building and its unit owners.
The Galleon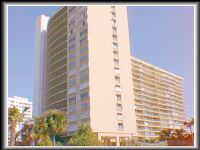 President Ed Harwood, Donna Oppert and Vince Persiani from the Galleon said that their water tower collapsed on their roof. Although the roof itself wasn't damaged, they lost their many vent turbines to the storm. The Galleon Condominium is coated by a decorative yet utilitarian aluminum trim lining the catwalks along the majority of the building. Wilma stripped large sections of this distinctive trim. The Galleon's generator was disabled, heightening their difficulties when they lost electricity. The large structure didn't have emergency lights or the use of an elevator, further isolating residents during the storm. While the individual units were spared damage from debris, broken lobby windows brought the storm indoors, damaging the ceiling and lobby furnishings. Ed explained that the Galleon's rules dictate that residents install adequate hurricane protection. Ed credits the strict enforcement of this rule for Galleon's having escaped major unit damage. Outside, Galleon vehicles suffered damage from debris impact.
Regency South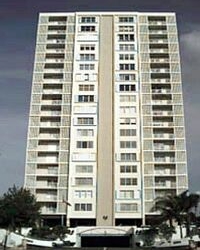 John DeLuccia, Regency South President, said that all of their vent turbines were blown off the roof. Their exterior fences at the east end of their north and south parking decks were blown away. Balconies sustained concrete damage and impacted railings were bent or dented with some sections eviscerated. Cars parked on the north and south decks repeatedly collided with one another and were impacted by shutters and windows torn from units. Trees were knocked over and deck lighting was destroyed. Most landscaping was stripped or uprooted. The Association's pool was filled with debris. Silvio Huet, Regency South's Assistant Manager, said Association members lost about 70 windows - all non-compliant. A wall separating two 20th floor units was subjected to implosive pressure when the unit's non-compliant windows were lost. The wall collapsed. Fortunately, one of Regency South's owners was able to secure 500 sheets of plywood, enabling the Board to protect units that lost their windows.
Playa del Mar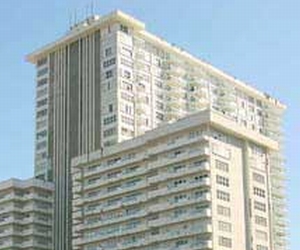 Playa Del Mar Loses Many Windows

Playa del Mar lost sections of their roof. Roofing material and vent turbines were torn out and strewn from the beach to the Winn-Dixie parking lot. Scores of non-compliant windows and some balcony doors were stripped from the building and flew around the parking deck in front of the building and the decks on both sides of the central tower. The garage was infiltrated and the pool was filled with roofing debris. Playa del Mar was in the midst of a concrete restoration project when clobbered by Wilma. Despite attempts to button down materials the contractor was using, construction materials were strewn about the premises. Fixtures illuminating the parking decks were damaged or lost. An antenna emplaced on Playa del Mar's roof for use by the Broward Sheriff's Office was also blown to the deck. A replacement was flown in by helicopter and reinstalled about a week after the storm.

Coral Ridge Towers South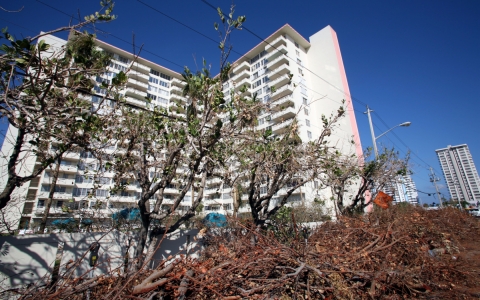 CRT SOUTH - DEBRIS FROM WILMA

Ralph Hamaker, President of Coral Ridge Towers South, blamed their water-cooled generator for many of the Association's difficulties. When they lost water, they were unable to rely on their emergency generator to power an elevator or emergency lighting. Like the problems experienced by Coral Ridge Towers North, the sizable open property surrounding the CRTS premises made vehicles in the parking lot vulnerable to damage from fallen trees and flying debris. Ralph reported the loss of 21 non-compliant jalousie windows. Units protected by the large or small missile impact windows saw no wind or debris penetration from the storm. CRTS also experienced a moderate amount of infiltration, primarily in units with the older windows and some common areas.

The Ocean Club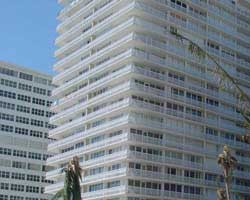 Ocean Club - Minor Damage

Rose Guttman, the Grand Dame of the Ocean Club condominium, was again blessed. According to Rose, the building only suffered minor damage. Some windows were cracked and penetrated. Some roofing material was eviscerated. Several units suffered substantial infiltration as did some common elements. Deck Lighting was decimated and vehicles parked on the deck were also damaged. Many of the Ocean Club's cabañas sustained substantial damage and flooding. The Ocean Club was without power and water for less than two days. It is widely understood that Rose Guttman has connections very, very high up!

The Ocean Summit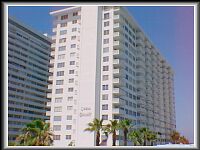 Russell Bailey of Ocean Summit declared his Association's loss of about 100 non-compliant windows. Like neighboring Associations, Russell stated that not one compliant window was penetrated. Units deglazed by the storm encountered serious infiltration.

The Ocean Summit has a clubhouse available to residents for parties, special occasions, etc. at a fee. Russell imparted that the clubhouse, called the Terrace Lounge, is estimated to have lost about 20% of its roof. He added that 100 feet of their perimeter fences were obliterated. Some deck lighting was also destroyed and vehicles parked outside were damaged, some losing windows. Russell estimated that net damage to Ocean Summit Association property was in the $150 thousand range.
Regency Tower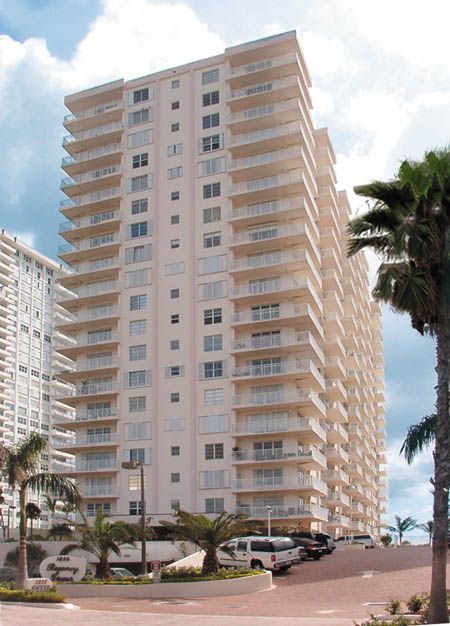 Eric Berkowitz detailed the damage to the Regency Tower. Deck fences were lost while the exterior pool and seawall fences were impacted by debris. The landscaping was shredded like salad and the awning over the garage was twisted into an unrecognizable mass. They lost some copper flashing coating the perimeter of their elevator mechanical room situated on the roof and a pipe feeding their water tower. Due to Regency Tower's windows upgrade initiative; only 20% of their windows were still non-compliant, minimizing damage to individual units. Three minor cracks to the exterior walls were found, three high intensity deck lamps were decapitated and several security cameras were lost. Many vehicles parked on the north, south and lower decks were damaged, some losing windshields and other windows. Parts of the water towers blown off the Galt Ocean Club roof cracked several concrete balconies, windows and the perimeter wall. The roofing material lost from Galt Ocean Club also impacted windows and balcony railings. The swimming pool was filled with roofing material and water tower machinery from Galt Ocean Club and loose shutters stripped from Regency Tower.
Coral Ridge Towers Original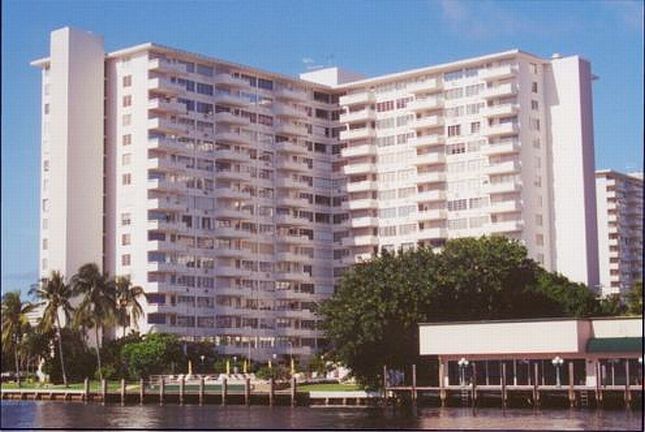 Coral Ridge Towers Original used an emergency generator powered using diesel fuel. Incredibly, Manager Herb Petersen was able to locate and secure enough fuel to see CRTO through the entire ordeal. Large numbers of non-compliant windows were blown out, approximately 200 broken panes, all told. As expected, they experienced infiltration in units that lost windows. While the roof escaped damage, ventilators were blown off and destroyed. When the windows popped out, the near-instantaneous pressure changes accounted for the implosion of three interior walls. Vehicles parked around the building were damaged when blown into one another or impacted by falling trees and flying flora. Several had windows blown out. In addition to a wide variety of extraneous hurricane debris, several Gumbo Limbo trees contaminated the CRTO swimming pool. Exterior lighting was also decimated.
Fountainhead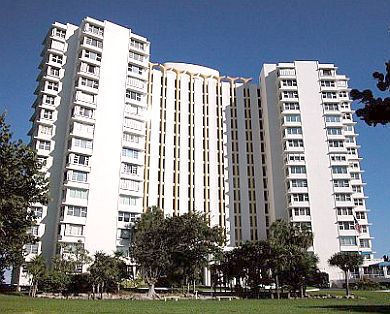 Fountainhead lost the major part of their roof and the vent turbines. The Pool Pavilion, which housed rest rooms and an exercise room, was destroyed.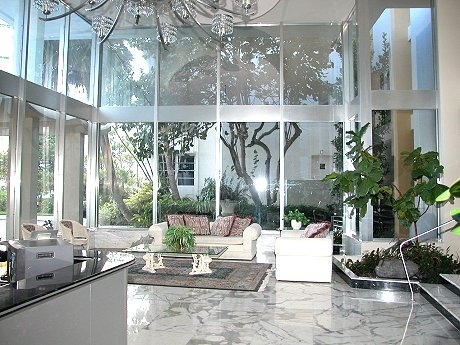 40-FOOT WINDOWS IN LOBBY

Their outside lighting - deck lamps, pool lights, etc - was blown out. Five large cabanas were demolished as was the fence around the pool. The bulk of their landscaping and fences, including several trees, was knocked over and torn apart. Two 40-foot lobby windows were smashed, bathing the ground level with glass shards. The storm whipped through the lobby and dining room, trashing furniture, appointments, the walls and ceiling. 26 units reported losing in excess of 100 windows, all non-compliant. Affected units suffered substantial infiltration.

POOL PAVILION BEFORE WILMA

The Fountainhead's entire beach was blown over the retaining seawall onto their premises. They were required to secure a permit from the State to reposition the sum total of their beach's sand back to its original oceanfront location. While unconfirmed, a micro-burst is suspected responsible for having moved such a huge volume of sand - THE WHOLE BEACH! Damage estimates range from $800,000 to $900,000.

Ocean Riviera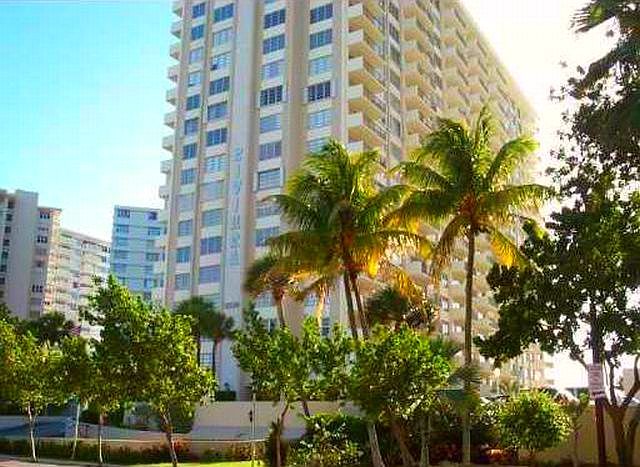 Ocean Riviera was plagued by infiltrations. Although the building manager, Jim Beard, and his maintenance staff did everything possible to prepare for Wilma, once the double doors in the meeting room blew out, the front entrance followed suit. Ceiling tiles in the lobby were also blown out. Salt water and sand infiltrated the lobby. Windows in 21 units were eviscerated by high winds and/or flying debris. Older non-compliant shutters and windows torn from the building fell to the deck below where they were blown into vehicles and the walls of the building. Some balconies and balcony railings suffered impacts that resulted in damage. Deck lighting was decimated by high winds along with the Riviera sign. Cars were blown into one another and some car windows were blown out. The perimeter fences and railings at the beach, pool and parking decks were damaged. Vent turbines were blown off the roof. Palm trees were stripped of fronds and landscaping was decimated by blowing sand.
Commodore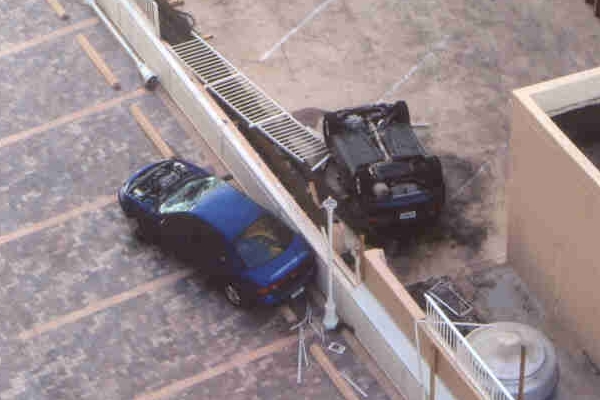 COMMODORE CAR BLOWN OVER TO PLAYA DEL SOL DECK

Commodore lost their share of non-compliant windows, exterior fencing and awning frames. A well organized building with a progressive Board, they recently completed a deck rehabilitation. They lost vent turbines from their roof and sustained damage to some cement balcony railings. Commodore residents had a front row seat to a phenomenon called a micro-burst.

A micro-burst is an extremely localized column of sinking air, producing damaging straight-line winds reaching 168 MPH, similar to a small tornado. A vehicle parked on the north side of Commodore's parking deck was lifted over the perimeter wall separating Commodore from Playa del Sol and was plunked into the neighboring deck. A vehicle on the south side of Commodore's deck was likewise picked up, blown over the wall by a micro-burst and slam dunked into Southpoint's premises. Micro-bursts were reported to have occurred along the entire block.

Plaza East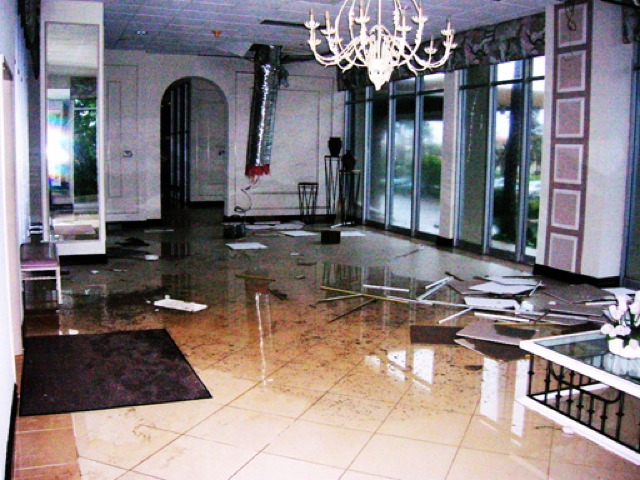 BOARDED UP WINDOWS IN DISHEVELED LOBBY

Plaza East sustained substantial damage to their lobby when three large non-compliant ground floor windows blew out during the storm. Shutters protecting the windows were bent and pulled out, exposing windows to extrication. The storm whipped through the lobby, damaging the lobby ceiling, furnishings, some lighting and walls. When the storm took out two more non-compliant windows in the Recreation/Social Room, it endured heavy infiltration, soaking the carpeting, damaging the dance floor and some book shelves. Four fountains and numerous deck lamps were destroyed. The north and south beach fences and gates as well as the railing that lines the upper plaza stairs were also destroyed. The pool canopy and frame were blown out along with the pool deck lamps. Pool heaters lost their protective caps. Several concrete balcony railings were cracked from impacts while several of the upper metal railings were bent, dented or eviscerated.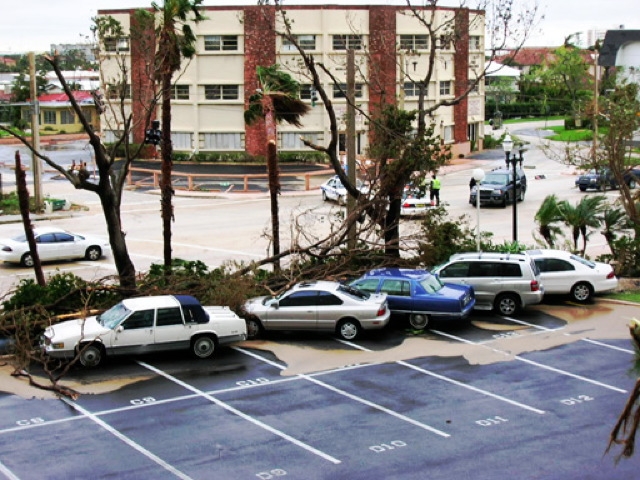 TREES COVER TWISTED PLAZA EAST VEHICLES

Since the emergency generator is water-cooled, using it without water would have burnt out the motor. As a result, residents didn't have the use of an elevator or emergency lighting. The ventilator turbines on the roof were blown to the deck. 50 to 60 non-compliant windows and dozens of old shutters were blown out from units. Unit damage from wind and infiltration ranged from moderate to heavy wherein windows were lost. Leaks also penetrated around windows and doors. The dislocated windows and shutters became projectiles after landing on the deck, banging into vehicles, lamps and walls. Cars were tossed about the parking deck, some losing windows. Trees were knocked over and/or defoliated, some crushing vehicles as most of the landscaping was decimated. Three to four inches of sand covered parking areas and sand coated most balconies, even on the higher floors. Damage is estimated (not including unit damage) in the $200,000 range.

Playa del Sol


Playa del Sol uses a water-cooled emergency generator. When water was lost to the neighborhood, their generator would have burned out without coolant had they not turned it off. When they lost the use of their generator, they also lost minimal elevator service and emergency lighting, further isolating residents in the 370-unit condo. Scores of non-compliant windows were torn from the structure. They sustained damage to balconies and the catwalks that cover the front of the building. Many units experienced substantial infiltration, especially the ones that lost non-compliant windows, as did various common elements. A substantial amount of roofing material was stripped off and blown about the premises. Vent turbines were also dislodged and blown off the roof. Some deck lamps lost fixtures blown off by high winds while others were completely knocked over. Trees were stripped of fronds and some were toppled and exposed landscaping was torn to pieces. Vehicles were damaged when repeatedly pummeled by debris (broken glass from eviscerated windows, roofing material, metal pieces of smashed vent turbines, etc.) on the parking deck. A car was lifted from the Commodore deck over a perimeter wall by a micro-burst and fell back onto the Playa del Sol deck. As the vehicle was flipped over the perimeter wall, it demolished a fence seated on the wall (See picture above in "Commodore" section).
Coral Ridge Towers East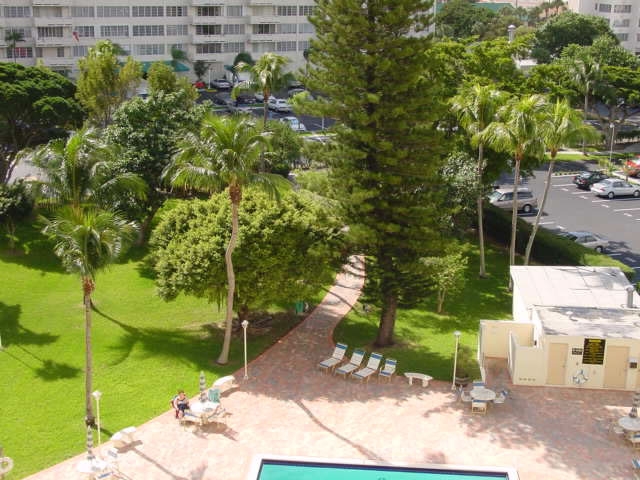 Ponderosa Pine and CRTE Flora Before Wilma

Coral Ridge Towers East lost the eastern third of their roof along with 24 roof ventilators and 4 stairwell skylight domes. Two fan enclosure structures lost their roofs, three lost doors and sustained damage to louvred walls. The vent pipe extension rain caps and the laundry exhaust fan were blown from the roof and destroyed. About half of Comcast's signal distribution equipment, conduit and the old building TV antenna were also destroyed. Hazard lights and 2 security cameras were ripped out. Hallway ceilings above the west exit from the 14th to the 17th floor and the lobby, approximately 100 linear feet, were twisted and destroyed. About 30 units lost non-compliant windows, most suffering substantial infiltration. Once infiltrated, the resulting pressure change imploded an 8th floor hallway wall and a 15th floor wall in a unit bedroom. CRTE provided plywood to temporarily patch vacated window openings. The Club House (Towers East Club) awning and frame were torn away, taking about 60 sq. ft. of roof tile with them. When the large plate glass windows in the lobby (4) and the Hobby Room (1) succumbed to Wilma, it precipitated serious damage to the lobby furniture, carpeting and wall furnishings. Even the paint covering the lobby walls was thoroughly saturated and whipped. Coral Ridge Towers East President Jim Rainey and the Board of Directors are seeking to replace the decimated lobby windows with large missile impact products to avoid another expensive lobby rehabilitation next year.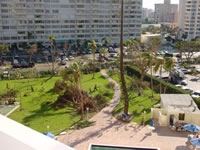 Ponderosa Pine and CRTE Flora After Wilma

CRTE grounds suffered severe damage. Landscaping (especially trees), post lights and fixtures, furniture and fencing were completely decimated. Our exterior irrigation system, including the car wash, pool make-up water, pool shower and sprinklers was seriously damaged. Despite the pool having been filled with debris, CRTE Manager Rob Johansen cleaned it up, fixed damaged underwater lighting and repaired numerous cracks. Thanks to Rob, as of November 18th, it was reopened with perfect water balance at 86° fahrenheit. Like the other buildings in the Coral Ridge Towers complex, CRTE was nestled in lush tropical landscaping. It relied on trees to enclose their Association environment and afford CRTE residents adequate privacy. Along with many of the property's trees, they lost a landmark Ponderosa Pine that had come to symbolize CRTE for many of its owners. Vehicles parked on the CRTE deck were blown into one another, many losing windows and windshields.

Edgewater Arms



Edgewater Arms, the grandfather of the Galt Mile building boom, was hit hard by the storm. Since few residents installed adequate storm protection, the smallest Galt Mile member lost vast numbers of non-compliant windows. The building's common elements and individual units were rife with leaks and flooding through windows and around doors. Rain also penetrated walls, contributing to additional flooding. The wind penetrated units, damaging some walls. The roof sustained damage as well. Fences and deck lamps were destroyed. Generator problems left many residents isolated. The parking deck was covered with uprooted landscaping. Parked cars were pummeled by broken glass shards, non-compliant shutters torn from the building, landscaping debris and wind-driven collisions with one another. Wind and debris also broke and blew out windshields and other windows.
L'Hermitage I & II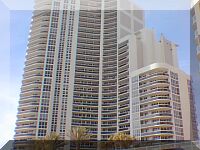 L'Hermitage I and L'Hermitage II sustained damage to the interior perimeter flashing and some ventilators on the roofs of both towers. The tennis courts were damaged along with some fences and deck lighting. Vehicles parked outside were tossed about by high winds and pummeled by debris. The two-tower complex also lost a substantial number of windows and glass balcony enclosure sections, primarily to debris. Of the 238 units in L'Hermitage I, about 32 units lost windows, many of which suffered infiltration impelled by high winds. In L'Hermitage II, 26 of their 227 units lost windows and experienced similar infiltration. Water intrusion also plagued some balcony doors. A wall common to several units in a southwest facing stack of L'Hermitage I was distended when exposed to a sudden change in wind pressure. While the emergency generators worked well, an elevator panel in L'Hermitage II shorted out when infiltrated, depriving residents of emergency elevator service. A micro-burst is suspected of hurling debris through windows and glass balcony railing sections at a location between the two towers. L'Hermitage is experiencing a dilemma shared by Southpoint (Click Here to read about what happened to Southpoint.) The windows installed in L'Hermitage, while compliant with the 1996 upgrade of the post-Andrew 1992 building code, were issued construction permits in the late 1990s, prior to the 2002 code upgrade. They didn't benefit from the heightened product requirements that enabled post-2002 windows to withstand substantially greater wind pressure and debris impacts.
Caribé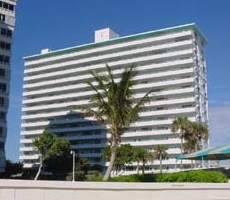 Caribé had lots of windblown sand, some in the pool and covering their north lot. They used a bobcat to excavate their premises. Sections of perimeter fences abutting Fountainhead and A1A were blown out along with the PVC pool fence. While the roof survived, they did lose a few ventilators. Deck lamps and poles were destroyed. Some lobby windows were blown out along with the shutters covering them. Scores of non-compliant windows were torn from the building units. Cars parked outside were tossed about and damaged. On the bright side, the emergency generator worked like a charm!
Galt Towers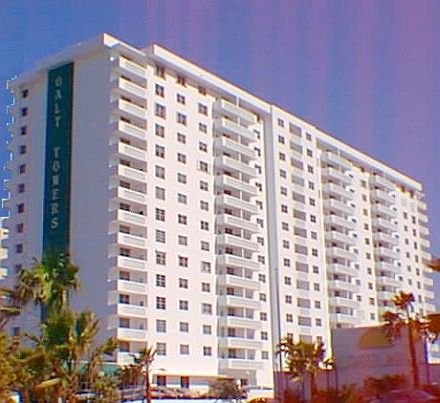 Galt Towers lost many non-compliant windows. Kevin Songer reported serious damage to balconies and balcony railings. Vehicles parked on the Galt Towers deck lost windows as well. They were tossed about by the high winds, colliding into each other. He also said that large chunks of concrete balcony railings broken off the Plaza South lower penthouse floor were hurled into Galt Towers, seriously damaging balconies, windows and the exterior wall. Many units suffered infiltration, with the rain leaking around windows and doors. Trees were destroyed and other landscaping was ruined.
Plaza South


Plaza South lost the two side panels surrounding their main entrance. This allowed the hurricane to slam through the lobby, seriously damaging lobby furniture, appointments and wrecking the lobby ceiling. Their 34 year-old 20 mm. steel front awning structure folded like tissue. They reported losing 60 non-compliant windows and 12 doors. Four of the lost windows were protecting common elements, the rest were from individual units. The concrete balustrades adorning their penthouse catwalks were decimated, causing serious collateral damage to vehicles below and those parked in neighboring decks. The storm tossed 3 vehicles 6 to 7 feet from their original parking spaces. Three of the roofs crowning Plaza South's seven towers were peeled off and strewn about their premises as well as those of neighboring buildings. Apparently, a large concrete section of the decimated catwalk structure, upon breaking off, fell through the roof of an adjacent tower. Heavy sand accumulations were found on balconies at virtually every level up to and including the 31st floor.
Who Knew?



Many of us were surprised to learn that Galt Ocean Drive isn't serviced by a single common electrical grid or an exclusive water main. Our electric service from Florida Power & Light (FPL) is divided into several independent areas, despite its components having been buried together during the Galt Mile Improvement Project. For instance, member Associations north of Playa del Mar starting with Ocean Summit had electricity a day earlier than the Associations south of Ocean Summit. Similarly, those same Associations had adequate water pressure prior to their southern neighbors. Galt Mile residents were universally confused by the sudden loss of electrical service after the worst of the storm had passed. This was the first weather event to knock out power in the Galt Mile neighborhood since the electrical lines were buried. Few of us understood the vulnerability of the other links in the chain that brings electricity to the barrier island. As was discovered after the loss of power, 240 substations that distribute power to FP&L customers were severely damaged by the hurricane, some catastrophically. Unfortunately, this "hit" list included the one feeding the Galt Mile community.
Galt Mile residents also identified numerous micro-bursts along the entire length of the street. They were reported in Fountainhead, Plaza South, Galt Towers, Galleon, Playa del Sol, Commodore, Southpoint and L'Hermitage. A Micro-burst is an area of rapidly descending air beneath a thunderstorm covering an area of 2½ miles or less. Upon hitting the ground, it curls into a vortex called a foot, creating a mini-tornado. Before Hurricane Wilma, several Associations opted to treat hurricane protection as a low priority item. The meeting fostered a universal commitment to better protect ourselves from future storms. Those Associations in the midst of preparedness projects stated their intention to focus resources toward their rapid completion. Those just starting to organize protection considered Wilma to be a wake-up call, diluting some of the opposition they've encountered while attempting to elicit owner support.
While Hurricanes Rita and Katrina offered a somewhat moderated trial of the post-2002 impact rated windows, Hurricane Wilma was the first real test of the windows installed under the current Miami Protocols. Not one Association reported the penetration of any window installed under the updated code. Given the unanticipated exposure to micro-bursts these windows successfully survived, they far exceeded expectations. During the November 17th GMCA Advisory Board meeting, Fort Lauderdale Mayor Jim Naugle reported that he noticed similar results while touring hurricane damage to the downtown area. Buildings that had ordinary windows such as the Broward Financial Center and the School Board Building were almost completely deglazed by Wilma while those protected by impact windows weren't penetrated. These windows are constructed like sandwiches, comprised of an outer layer of glass, an interior laminate layer and an inner layer of glass. Damage described in every reported impact to these windows was limited to the outer layer of glass. The laminate layer defused the impacts, preventing the storm from entering the protected room. It is not always necessary to replace the entire window when the outer glass is cracked. In many cases, simply replacing the broken pane will suffice. In any event, impact rated windows installed under the current code are designed to continue protecting the unit – whether or not the outer pane is cracked!
The Galt Mile Community Association recommends that every resident contact their insurance company to solicit their advice and direction before they engage in any repairs. By neglecting to follow their exact instructions, access to benefits may be jeopardized. If your agent, broker, adjuster or other representative assents to repairs, be as specific as possible when describing your intentions. While FEMA rules indicate that individuals may apply for grants or low-interest loans for uninsured losses under certain conditions, that excludes insurance deductibles. Ironically, many FEMA officials stationed throughout Florida are notoriously uninformed about the requirements and the attendant application process. A well-known Florida law firm apprised us that they've had greater success by contacting California FEMA officials for relevant information. Evidently, their experience with earthquake victims extended to determining eligibility for losses by individuals and non-profit corporations (such as Associations!!!).
What's the Point?



Every Association was exposed to the same hurricane. By learning how their neighbors fared - and why, every attending member was afforded the opportunity to evaluate and discuss whether the steps their Association took or neglected to take either benefited or threatened their homes. Not surprisingly, the damage described by many member Associations is similar. Enough vent turbines were blown off Galt Mile roofs to declare an eleventh plague. This will be the second or third time that many of us have replaced torn out fences in the past two years. The thousands of old windows and shutters that rained down on parking decks caused incalculable damage to vehicles, deck lamps, exterior walls and were responsible for many injuries. Unsecured roofing elements, non-compliant windows & doors and flimsy deck lamps were deficiencies common to a majority of Galt Mile Associations.
On the bright side, unlike some south county beachfront associations and hotels in Hollywood and Hallandale, Galt Mile seawalls virtually neutralized prospective damage from ocean flooding. Other than a few dozen aluminum folding chairs and a handful of chaise lounges that were washed out to sea, ocean waves contributed little to the local wreckage. During the next few months, we will be occupied with repairing the damage to our homes. By reviewing the various damage assessments, Associations can compare notes with others that experienced similar damages and discretely investigate alternative resolutions. Many of us will contact one another to share information about vendors, contractors and successful preventive measures.
Every member takes what they learn home, where it is evaluated by their governing board and – if pertinent – applied. For example, we learned that it's a simple matter to remove rooftop ventilators before the storm, temporarily replace them with metal caps and reinstall them afterwards - saving thousands of dollars.
The Galt Mile community owes a debt of gratitude to every attendee for their candor and courage in describing the toll that this decidedly painful event took on their homes. Attempts were made to contact those Associations not represented at the Presidents Council meeting and elicit their assessments to afford us a more complete list. Since the utility value of this database depends upon its accuracy, feel free to submit corrections by Clicking Here. Hurricane Wilma has served to actualize that things have changed. Association representatives realize that they can no longer simply replace lost or destroyed items with products likely to warrant replacement again next year. Although painful, this "exercise" was an important first step. Galt Mile Associations collectively represent a wealth of valuable free information that, when shared, affords each one the opportunity to facilitate repairs, lower costs and prevent expensive recurrences. Together, we can improve our defenses to this new incarnation of "Hurricane Season" - which Galt Mile Associations and their residents have finally recognized as a persistent, expensive and dangerous threat.


November 10, 2005 - Influenza season has arrived. Threats of pandemic disaster aside, November heralds the annual confusion surrounding protecting yourself from the flu. Every August, the CDC (Centers for Disease Control and Prevention) informs the nation about the flu's newest and most dangerous permutations. In September, the Department of Health and Human Services reminds us that the lessons learned from the previous year's mistakes have prepared them for any possible contingency. During October, the Administration confirms that their latest purchase and distribution policy for vaccines and other therapies is the most comprehensive in history. In November, federal and local health officials squabble in the press and in December, they apologize for shortages.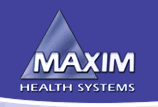 Other than a new $7.1 billion plan to protect the nation from a pandemic, instigated by the spreading threat of avian flu (bird flu), this year will be no different. Consistent with the Administration's philosophy of expecting the private sector and local government to shoulder the responsibility for protecting citizens from emergencies, healthcare or otherwise, Maxim Health Systems, Clinical Mobility and other private distributors were charged with providing inoculations to Broward residents throughout the flu season. As always, private physicians will dispense vaccine to those patients who prefer to avoid the lines at Health Clinics, Supermarkets and other distribution points. Last year, although the plan was plagued by a series of mishaps, the country was reprieved by a mild flu season.
Federal auditors from the Government Accountability Office (GAO) released a report clarifying what went wrong. British vaccine manufacturer Chiron Corporation was precluded from delivering 50 million contaminated doses of the vaccine to the United States market. The CDC scrambled to fill the shortage with vaccine not licensed for the U.S. market. Severe restrictions were implemented to insure that those most "at risk" received the limited number of available doses. By the time adequate amounts of vaccine were obtained, the flu season was largely over. The report details two lessons learned from last year's gaffes. Foreign-licensed vaccines need to be shipped prior to October and the Federal Government needed a more responsive delivery system to the States; vaccines weren't available when they were needed.

This year is starting off on the wrong foot. Maxim Health Systems and other private providers organized a series of vaccination delivery locations at supermarkets, clinics and other sites accessible to the general public. Greater than expected turnouts and delivery delays depleted available supplies. Public Health officials blame the unexpected overutilization on fear stimulated by the threat of Avian Flu. Lines at Maxim's outlets were inflated with additional frightened low-risk candidates, quickly depleting available doses. Apparently, instead of shipping the entire required vaccine allocations, the Federal Government again decided to incrementally release doses. Inexplicably, they also delayed the abbreviated vaccine shipments to providers. While last year's delays were deliberately arranged to help stretch the inadequate number of doses, there is no apparent reason for the current delays.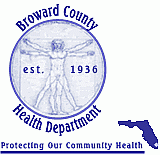 Private physicians were also affected by the delays, asking Senior citizens and other members of high risk groups to reschedule when the next shipment arrived. Maxim discontinued scheduled flu shots at Winn-Dixie and other public venues on November 6th, two weeks earlier than planned. Maxim successfully held about 90% of their 35,000 planned flu vaccination clinics nationwide. On November 10th, Maxim stated that they were back in business. Together with officials from the Broward County Health Department, Maxim announced that public clinics will be given at three locations in Broward County during late November. On November 14th and November 21st, they will conduct clinics from 10 a.m. to 4 p.m. at the Festival Marketplace, 2900 W. Sample Road in Pompano Beach. Vaccinations will also be available at the Broward Mall, 8000 W. Broward Blvd., from 10 a.m. to 4 p.m. on November 17th and 18th. A third clinic was scheduled from 9 a.m. to 3 p.m. on November 16th at the Sawgrass Mills Mall, 12801 W. Sunrise Blvd. Speaking to the vaccine delivery delays, Maxim southeast account executive Kevin Colley elaborated, "Hopefully, this will help. We're going to get more later in the month, and we'll try to get the word out about those, too."

Orlando based Clinical Mobility, another private company duplicating Maxim's Broward efforts in Palm Beach County, also announced receipt of previously delayed vaccine. President Kirby Ryan said his company hopes to reschedule previously cancelled clinics in early December at Simon Malls such as Town Center at Boca Raton and the Boynton Beach Mall.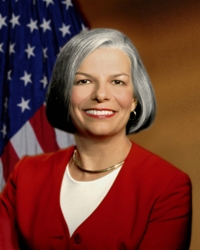 CDC DIRECTOR JULIE GERBERDING

Centers for Disease Control and Prevention (CDC) Director Dr. Julie Gerberding admitted to local shortages across the Country. All told, 71 million doses have been distributed and more are expected. Calling this year's supply the biggest ever manufactured, Gerberding explained, "Our projection is somewhere between 81 and 83 million [total] doses. We still don't know for sure how much Chiron is going to produce, but typically we still get vaccine into December." In view of last year's contaminated American consignment, Chiron is sharing vaccine manufacturing responsibilities with three other pharmaceutical companies, Sanofi Pasteur, Inc., MedImmune Vaccines, Inc. and GlaxoSmithKline Biologicals. Not surprisingly, Chiron, manufacturer of the popular FLUVIRIN® influenza virus vaccine, hasn't kept pace with this year's delivery schedule, exacerbating local shortages. Dr. Gerberding was grateful for the flu season's slow start with most states currently reporting only sporadic cases. Addressing complaints about not having received promised vaccine allocations from Broward physicians treating high-risk patients, such as the elderly and those with compromised immune systems, she said, "The CDC has ordered 800,000 shots from Chiron and will work with state and county health departments in the coming weeks to get the shots distributed where they are needed most." Hopefully, this vaccine slush fund will address delivery gaps.

In addition to the clinics operated by Maxim and Clinical Mobility, those without health insurance are eligible for vaccination by the Broward County Health Department. Every Monday, vaccinations are available from 8 a.m. to noon at 333 SW 28th Street in Fort Lauderdale on a first-come, first-served basis (Fort Lauderdale Health Center Satellite). For information, call 954-713-3268 or 954-467-4943. Given the sporadic availability of doses, the recent spread of avian flu and the tenuous balancing act performed by federal and local health officials every flu season, postponing your vaccination is a uniquely dangerous decision. Smarten up - protect yourself as soon as possible!

Flu Links


Click To Top of Page

---
Fort Lauderdale A1A Marathon
Take

Two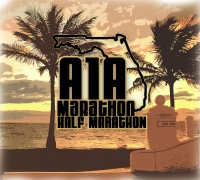 FORT LAUDERDALE'S
INAUGURAL A1A MARATHON

January 31, 2006 - Fort Lauderdale's Inaugural A1A Marathon, originally scheduled for November 12th, never happened. On October 24th, Hurricane Wilma rampaged through the race's intended course. The incipient hurricane damage, power outages and the mountains of debris along the beachfront selected as the event's backdrop left organizers little choice. They rescheduled the marathon for February 19th. Boca Raton-based Exclusive Sports Marketing, producers of the event, worked feverishly to meet their original timetable. While the city managed to clean up most of the route, the original host hotel – Marina Marriott – was unable to recover from storm damage in time to provide the required support.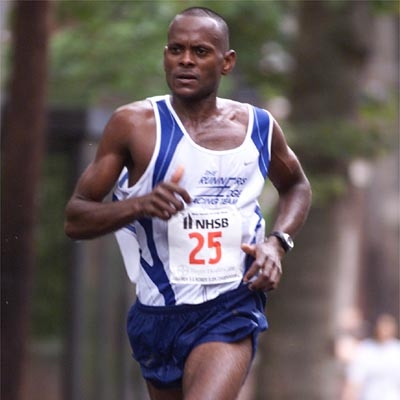 OLYMPIAN RONNIE HOLASSIE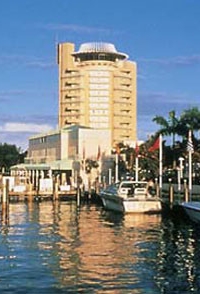 HYATT REGENCY PIER 66
NEAR STARTING LINE

When the race was rescheduled for February 19th, the Marina Marriott found itself sold out of available rooms on race weekend. The Renaissance Fort Lauderdale and Days Inn Bahia Cabana helped accommodate runners who lost their reservations. The Hyatt Regency Pier 66 at 2301 S.E. 17th Street in Fort Lauderdale will replace the Marina Marriott as the new host hotel and the Bahia Mar at 801 SeaBreaze Boulevard will serve as its finish line hotel. The Broward County Convention Center at 1950 Eisenhower Boulevard, also in Fort Lauderdale, will assume the Marriott's former status as host for the Health and Fitness Expo and packet-pickup site. The date is still in the heart of marathon season, after the December 4th Marathon of the Palm Beaches and the 10,000-runner ING Miami Marathon on January 29th. The delay gave organizers the opportunity to recruit additional runners and sponsors, including a title sponsor. Race organizers recently signed Wachovia as presenting sponsor, Nova Southeastern University as title sponsor for the one-day health and fitness expo at the Broward County Convention Center, and two-time Olympian Ronnie Holassie of Miramar as official athlete spokesman. Holassie is preparing for the April 17th Boston Marathon. At the U.S. Men's Half Marathon Championship in Houston, he finished 37th in 1 hour, 7 minutes and 18 seconds. Since the A1A Marathon was certified by USATF (USA Track & Field), the race is also a Boston Marathon qualifier. The full Marathon Certification number is FL05031DL, the Half Marathon Certification number is FL05032DL and the USATF Sanctioning Number is 06-14-010. Qualifying times achieved at the A1A Marathon count toward eligibility for the 20,000-runner Boston Marathon. USA Track & Field (USATF) is the National Governing Body for track and field, long-distance running and race walking in the United States. USATF encompasses the world's oldest organized sports, the most-watched events of Olympic broadcasts, the #1 high school and junior high school participatory sport and more than 30 million adult runners in the United States. Thousands of athletes from South Florida, more than 40 states and 12 foreign countries are currently signed up and preparing for Greater Fort Lauderdale's first major marathon. Marathon events kick off on President's Day Weekend starting with the Health and Fitness Expo at the Broward (Greater Fort Lauderdale) Convention Center on Saturday February 18th. Both the marathon and half marathon begin the next morning at 6:30 AM. The 26.2 mile race, organized by Exclusive Sports Marketing (ESM), will start at 6:30 AM at SE 10th Avenue on 17th Street. Participants will head east over the Causeway and Beach Front Avenue and turn north at State Road A1A past Las Olas Boulevard, Sunrise Boulevard and Oakland Park Boulevard all the way to the Hillsboro Pier. At Bay Drive in Hillsboro, runners will turn around, looping through Dover Road and Beacon Street before returning from whence they came. To enhance the Beach theme promoted by organizers, the northern leg includes several detours through local neighborhoods. To more closely hug the ocean, marathoners will zip over to El Mar Drive in Lauderdale-by-the-Sea and Pompano Beach Boulevard in Pompano Beach (at Atlantic Boulevard). The return trip (heading south) includes a detour through Hugh Taylor Birch State Park, then back to A1A south before exhausted finishers collapse on South Beach Park by about 12:30 PM.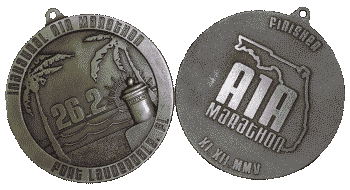 A1A MARATHON FINISHERS MEDALS

Organizers are also recognizing the finishers of a ½ marathon - a 13.1 mile stretch that includes the first and last quarters of the overall course with the turn around located at the intersection of A1A (North Ocean Boulevard) and NE 36th Street by Coral Ridge Towers East. Mercifully, walkers will also be allowed to participate in the ½ marathon. They will be accorded the same finishers medal as the running finishers of the ½ marathon. Should they feel predisposed, they will also be welcome to collapse at the South Beach Park finish line.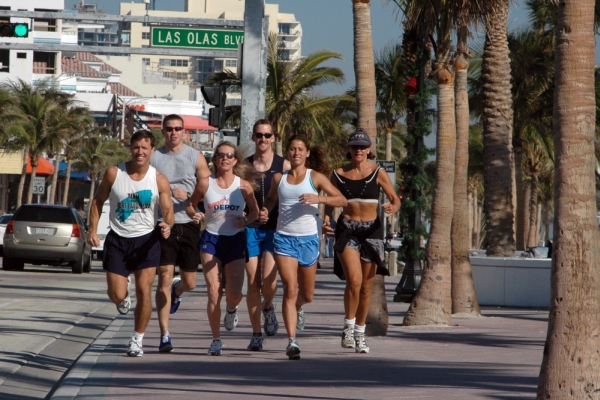 RUNNERS PREPARING FOR A1A MARATHON

Runners, joggers, walkers, athletes and masochists are invited to register for the event. An online registration is available on the event's web site (www.a1amarathon.com). Eligibility for the Inaugural A1A Marathon and Half Marathon is limited to anyone who has trained to complete the 26.2-mile or 13.1-mile distance in six hours. The Marathon is restricted to persons 16 years of age or older. 13 gender specific Divisions ranging from the youngest (16 - 17) to 80 and over will categorize finishers within appropriate groups. Non-registered runners, pacers/escorts, bicycles, inline skaters, dogs, or baby joggers are not permitted to participate. For the Full Marathon, registration costs are $75 before February 17th and $85 on site. Entry fees for the ½ Marathon participants are $45 before February 17th and $55 for procrastinators who wait to pay on site.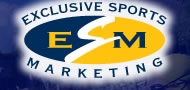 To insure the Marathon's structural integrity for runners and spectators, organizers have placed limits on the number of entrants for the two events. 2,500 entrants will run and walk the half marathon, and 1,500 entrants will be permitted to negotiate the full marathon. The race is limited to registered participants only. Aid Stations will be placed approximately at every mile maker and will offer water and sports drinks. Fewer stations will also include gels, oranges, and bananas. No Rollerblades, bicycles, skateboards, dogs or headphones are allowed. Non-compliance will result in disqualification. The Fort Lauderdale and Broward County law enforcement officers and court marshals will control traffic, but runners will still need to exercise appropriate caution.

ESM President/CEO
STEVEN J. TEBON

Boca Raton based Exclusive Sports Marketing (ESM) was founded in 1986 by two brothers, President/CEO Steven J. Tebon and Dennis Tebon. The company promotes and manages a grassroots sports niche market in Florida including triathlons and other fitness-related recreational sports. ESM has worked with corporate sponsors such as Publix Supermarkets, Coca-Cola, PepsiCo, Anheuser-Busch, Gatorade, Toyota, Buick, Nike, Sunshine Network, and Yamaha to host events in the Florida Keys, Abaco, Bahamas and major Florida markets. Their events allow everyday athletes to exhibit their prowess alongside top professionals such as Dave Scott, Scott Tinley, Scott Molina and Lance Armstrong. Since 1986, ESM has sponsored more than 500 events, including the Hess Express Pro Am Beach Volleyball Series and the Publix Family Fitness Weekend.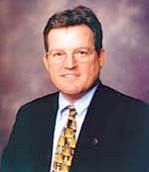 MAYOR JIM NAUGLE ON
ORGANIZING COMMITTEE

This Marathon could develop into an important annual Fort Lauderdale signature event. If run well, it could grow in prestige and scope – joining the well-respected swim meets, the Air-Sea Show, the Winterfest Boat Parade and other magnetic public events that entertain the local populace and fill community cash registers. If run poorly, it will be another drain on public resources and a Saturday morning source of Barrier Island road rage. The Organizing Committee includes Fort Lauderdale Mayor Jim Naugle and some prominent local business figures. The event will disrupt local traffic and businesses during its expected 6 hour run time. It sounds like fun. Galt Mile residents will be able to watch the event from their balconies or stroll down to A1A and get up close and personal. If you're up to it, register to run... or walk. If not – watch!

For more information please call 888-ESM-SPORTS, email [email protected] or log onto www.a1amarathon.com. There is a FAQ (Frequently Asked Questions) section on the A1A Marathon's web site with certification information and additional assorted data. Click Here for a full size map of the entire course route.

Click To Top of Page

---

Mayor Naugle Tackles Wilma



Address to GMCA Advisory Board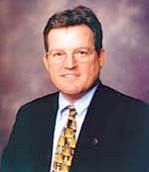 MAYOR JIM NAUGLE to GMCA

November 28, 2005 - On November 17th, Fort Lauderdale Mayor Jim Naugle addressed the Galt Mile Community Association Advisory Board. Fresh on everyone's mind was the ordeal faced by South Florida with the advent of Hurricane Wilma. Mayor Naugle enlightened Galt Mile representatives about the part played by their elected representatives in the City's preparation, response and recovery. After Wilma's opening salvo, the City's emergency plan dictated that local government officials meet in what amounts to a "War Room", the Emergency Operations Center (EOC) on West Broward Boulevard. A self-contained local headquarters designed to help officials actualize their decisions when responding to an emergency, the EOC is a windowless municipal bunker equipped with redundant communications capabilities. Powered by emergency generators and furnished with cots to accommodate long-term occupancy when necessary, the EOC puts Police, Fire-Rescue and medical resources at the disposal of our local emergency management team. Television screens and telephones that crowd the room affords access to Tallahassee, Washington, the National Hurricane Center, the CDC, FEMA, etc. City and County officials can coordinate their response to Wilma while organizing effective relief efforts.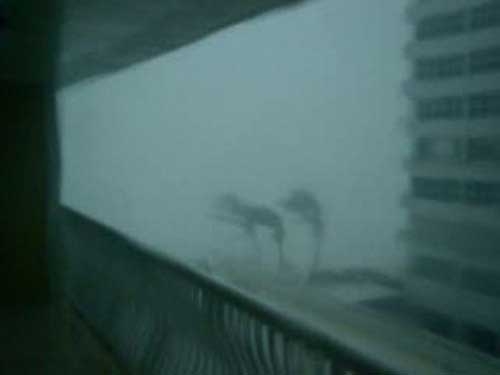 HURRICANE WILMA HITS GALT MILE BEACH

The Mayor conveyed that while Wilma became a monster during its two day respite off the Mexican coast, it was a medium strength hurricane by the time it reached the east coast of Florida, ranging between categories 1 and 2 on the Saffir-Simpson scale. Despite official anemometer readings taken at some local public schools, he acknowledged that Wilma attained category 3 dimensions in areas along the coast. Although a medium strength storm, Wilma's enormous scope rendered evacuation an improbable alternative.

Mayor Naugle explained that Fort Lauderdale had resources not available to the surrounding municipalities, such as "the Monster". Originally designed as armored "SWAT" equipment, the 40,000 pound riot control vehicle is replete with advanced communications, water cannon and other offensive and defensive wherewithal. Questionably deployed for some "spring break" disturbances, its ability to reach inaccessible parts of the City during hurricanes has elevated it to an invaluable tool for reconnaissance, repair and rescue.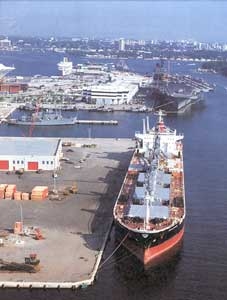 Offloading Fuel and Supplies at Port Everglades

Having aggregated experts from the Police Department, Fire-Rescue personnel and fire inspectors, building inspectors, emergency medical officials and others experienced with emergency management, they set about devising a plan to ascertain the damage and arrange a response. Officially entitled, "Rapid Impact Assessment", they divided the city into sections represented by about 40 squares on a map of the area. An expert in each venue evaluated the wind and water damage sustained within each segment. In line with recovery priorities, they sought to first bring Police Stations, Firehouses, Hospitals and water treatment facilities to full functionality. They also had to power Port Everglades and the airports, facilitating the offloading of fuel and the expeditious importing of supplies and manpower. They met with officials representing various utilities such as Florida Power & Light, Bellsouth, water treatment officials as well as medical authorities and FEMA to establish a game plan. After restoring power to priority services, a few days later they formulated a list of secondary priorities consisting of gas stations, convenience stores, markets, etc. to relieve the burden on State and City distribution networks for food, water, ice and fuel.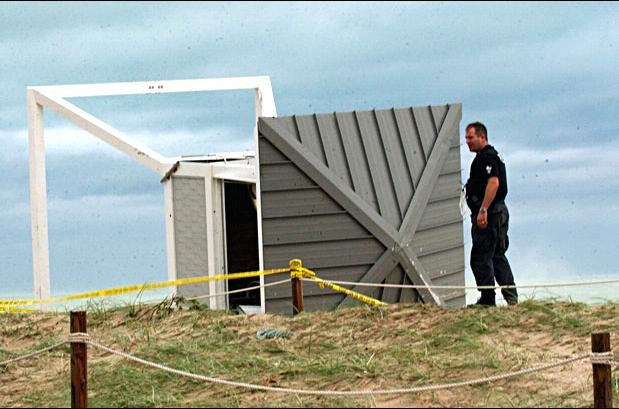 OFFICIALS SURVEY TOPPLED LIFEGUARD
STANDS ON FORT LAUDERDALE BEACH

Along with other officials, the Mayor toured the City while the storm's feeder bands were still dangerously active. He arrived at Fort Lauderdale Beach by 10 AM on Monday morning where he noticed that 3 lifeguard stands were destroyed while three remained intact. After visiting the beach, the municipal entourage headed to the downtown area. As broken glass rained down on them, they witnessed the destruction of some of the city's premier structures such as the Landmark Bank building, the Broward Financial Center (the Templeton building), the Kathleen C. Wright building (the School Board building), One Financial Plaza (the Regents Bank building), the Courthouse and dozen of others.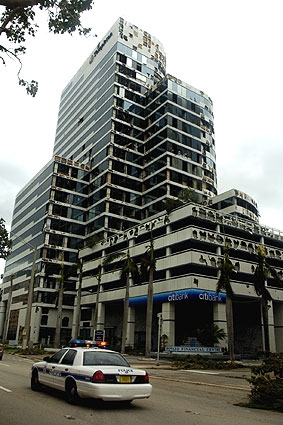 BROWARD FINANCIAL CENTER IN
DOWNTOWN FORT LAUDERDALE

He ascribed the pattern of destruction to the unusual westerly direction of the storm's winds. The Mayor was struck by the degree to which buildings protected by impact windows avoided damage. The juxtaposition of buildings unaffected by the storm adjacent to structures thoroughly devastated impressed the Mayor with the importance of these code-compliant windows and doors - given the expected increase in frequency and intensity of hurricane activity for the upcoming decade.

The various public services worked together to bring the City back from the brink. The Mayor explained, "Police officers risked becoming inadvertent targets as they tried to direct traffic at pitch black intersections. They also patrolled lightless neighborhoods in an effort to thwart looting and vandalism. Fire-Rescue personal faced a city with disabled detection and alarm capacity. Fire-Rescue EMS sought out tens of thousands of isolated elderly and invalid residents incapable of alerting anyone to possible emergencies." Building Department Inspectors had to evaluate the structural integrity of thousands of buildings to determine whether they could continue to be safely inhabited.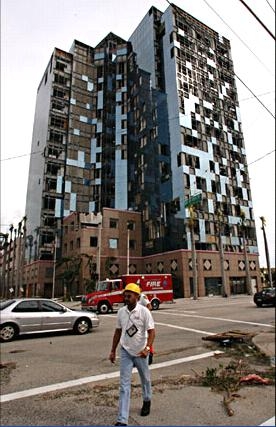 KATHLEEN C. WRIGHT BUILDING
(SCHOOL BOARD BUILDING)

The Mayor pointed out that before Police, Fire, EMS or FP&L personnel can perform their duties, they need to be able to navigate to their assigned tasks. The debris blocking the roads needed to be cleared to provide repair personnel with access to damaged equipment and downed lines, to get police to traffic hot spots and allow Fire-Rescue to reach reported emergencies. The Mayor said, "Within 24 hours, sanitation personnel were clearing major arteries and secondary roads. Once they started, crews worked around the clock cleaning up the mess left by Wilma." Until the contractor retained by the City for catastrophic debris clearance, Crowder-Gulf, was able to marshal its resources, municipal employees had the task of clearing the way for all the other services to effectively function. He continued, "In the same first 24 hours after the storm, police were directing traffic and patrolling vulnerable commercial and residential neighborhoods, Fire-Rescue crews were visiting high rise buildings, searching for isolated medical shut-ins and FP&L and other utility repair crews were escorted to priority repair sites."

Given the need to remove rotting garbage, CERT (Community Emergency Response Team) volunteers escorted garbage trucks, clearing debris that blocked every road in Fort Lauderdale. Without the volunteers, the trucks would have been immobilized and unable to prevent a serious health hazard presented by deteriorating uncollected organic waste. The Mayor credited CERT volunteers with helping the city to regain its footing. He recommended to the Advisory Board that participating in the CERT program was one of the most important ways that people could help in an emergency. He said, "By taking classes one night a week for twelve weeks, residents can earn certification in a variety of important emergency skills."
MILLS POND PARK - "WILMA CITY"

With Wilma having chewed up 30% of Fort Lauderdale's tree canopy, Mayor Naugle expanded on the Herculean clean-up efforts by describing "Wilma City". He explained, "Fort Lauderdale has a contract with a company called Crowder-Gulf to remove debris after catastrophic events. Crowder-Gulf often retains local subcontractors to abet their own substantial resources. After Wilma, they compiled a force of 500 workers and 300 trucks to assist with fulfilling their contractual obligations. They set up a staging area at Mills Pond Park. The 130 acre park, located at I-95 and NW 19th Street, served as a debris separation center. Uprooted tree logs were ground into non-commercial grade mulch which sold for $11 per ton." The Mayor commented, "Unsurprisingly, local residents indicated that they preferred Wilma City as a park rather than a dump."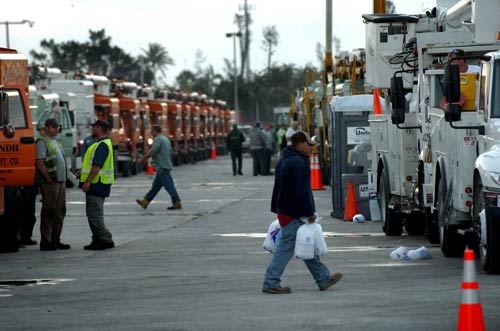 BUREAUCRATIC FOUL-UP DELAYS FEMA SUPPLY
TRUCKS AT SOUTH FLORIDA FAIRGROUNDS

People needed water, food and ice to survive. When FP&L announced that it would take a month to restore power to the balance of Broward County; federal, state, county and city authorities were forced to assume responsibility for getting the necessities of life to many thousands of Broward inhabitants. Despite having declared that they "were prepared for any contingency," FEMA immediately started their South Florida rescue efforts with a series of inexplicable gaffes. Their plan to deliver ice and water to 15 Broward locations was delayed because they decided to use cellular phones to manage the project. Since the cellular networks were also damaged by Wilma, they were unable to give their waiting supply truck drivers the green light to roll. When they finally contacted the drivers, they learned that the trucks weren't adequately fueled to make the 15 mile trip from their South Florida Fairgrounds staging area in Palm Beach County to the distribution pod locations in Broward County. Broward Mayor Kristen Jacobs sent officers from the Broward Sheriffs Office (BSO) to escort the trucks to their destinations and the thousands of waiting people dependent on receiving the water and ice. When she learned that the drivers refused to leave without the "OK" from FEMA officials in Tallahassee, she angrily criticized the bureaucratic obstacles that once again plagued FEMA. The next day, she issued instructions to the Broward County Sheriff to again meet the trucks and escort them to Broward, only this time with additional instructions if they refused to proceed. The officers would commandeer the supplies and deliver them to the pods. Fortunately, the trucks rolled out the next morning without incident. Unfortunately, many pods ran out of supplies after a few hours. In contrast, Fort Lauderdale opted to deliver ice and other emergency supplies directly to where they were most needed.

Mayor Naugle imparted an anecdote derived of Fort Lauderdale's 7 PM curfew. Since most people agreed with its premise, there were surprisingly few difficulties surrounding the curfew. Wandering around in the dark on foot or by car was a dangerous proposition at best. The Mayor, however, admitted to unexpected glitches. The city jail, operated by the Broward Sheriff's Office, decided to continue releasing prisoners when, for instance, they made bail. Bonded-out prisoners released after 7 PM were given a little note stating that they were "already arrested" and that their violation of the curfew should be overlooked. As this was never cleared with city officials, those released after the curfew were re-arrested by city police and sent back to jail! When BSO called to complain about the catch-22 revolving door for those arrested, the city told the Sheriff that a hand written Monopoly-style "Get out of Jail Free" card could not be respected by City police. When asked what they should do with prisoners that bond out, City officials told BSO to hold them until the next morning, when the curfew was lifted.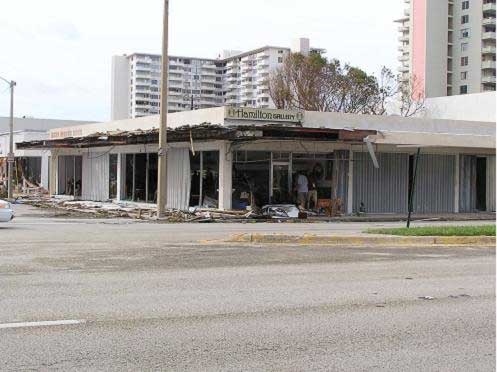 LOOTERS HIT HAMILTON GALLERY AND, 1 BLOCK SOUTH,
PAUL DANIELS INTERNATIONAL MENSWEAR ON A1A

The Mayor was impressed with the generally cooperative attitude adopted by most residents during an incredibly stressful ordeal. He said, "I was surprised with how such a terrible experience served to get people working together. Overall, people extended themselves to help neighbors that they didn't know. It demonstrated what the people who live in Fort Lauderdale are made of. It brought out the best in almost everyone." The Mayor evidenced gratitude for this unexpectedly positive reaction to the universal hardship. "We came to rely on neighbors checking on one another. We'd never have been able to know whether elderly or invalid people isolated by the storm were experiencing an emergency. No government could arrange for the caring and concern that people demonstrated to each other under such adverse conditions." The Mayor admitted to feeling pride in being a resident of Fort Lauderdale after witnessing this spontaneous grass roots cooperation. Not everybody, however, was on the same page as the Mayor. Taking advantage of the pitch black nights and heavily stretched police resources, opportunistic criminals looted empty stores along Sunrise Boulevard during the first few days after the storm. Closer to home, Paul Daniels International Menswear and the Hamilton Gallery on A1A were hit by looters. Two of the city's emergency generators, despite being bolted down and chained, were also swiped.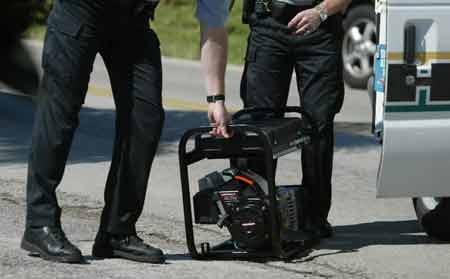 THIS GENERATOR CAUSED ONE DEATH &
NINE INJURIES FROM CARBON MONOXIDE

President Ralph Hamaker of Coral Ridge Towers South asked the Mayor "what Associations and/or their members can do to help the City during or after a hurricane?" Mayor Naugle stressed the importance of preparing for the event and appropriately reinforcing the building and its individual units to withstand the wind, water and debris responsible for the vast majority of storm-related damage. He endorsed the installation of impact glass and other code-compliant storm resistant measures. He exhibited concern about how some people used emergency generators during the power outage. Some suicidal individuals thought it clever to operate their generators inside their homes. Unfortunately, this resulted in one reported asphyxiation death after the storm. Addressing the emergency generators used in high rise buildings, he spoke to the importance of fuel diversity. Wilma made unavailable a variety of resources used to operate generators. Losing water knocked out water-cooled generators. Associations dependent on diesel and gas fueled machines were frustrated by the sporadic availability of those fuels. While generators fueled by natural gas fared better than most others, had the gas lines been cut, they would also have failed. He recommended that Associations considering redundancy for their emergency generators NOT simply duplicate their primary system, but install a secondary system utilizing a different fuel and coolant.

After momentarily reconsidering his answer to President Hamaker, the Mayor said, "The most important contribution that high rise homeowners can make to the City's recovery effort is to check on their neighbors. Elderly and invalid high rise dwellers are far more likely to slip through the public services safety net during emergencies. If each building could police itself for emergencies by actively accounting for everyone's safety, they would compensate for this loophole in our safety net." While verifying the safety and security of one's neighbors should be a priority for every community, the associated access problems render it critically important in high-rise buildings. The Mayor elaborated, "Mobility impaired individuals isolated without power, water and telephone in high-rise buildings might just as well be on the moon. In the absence of friends or family, they must be able to rely on neighbors to verify that they are all right."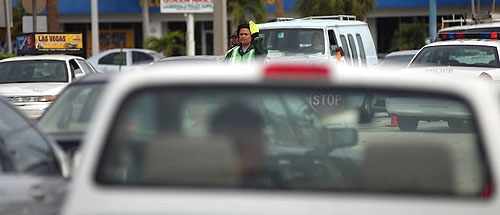 HILLSBOROUGH SHERIFF'S DEPUTY AT FEDERAL HIGHWAY

Mayor Naugle depicted how municipalities exchange information during Wilma-style catastrophes. Responding to Fort Lauderdale's ordeal, Hillsborough County sent members of their Sheriff's Department to assist our local police. The Mayor explained that "they received valuable experience in emergency management while helping us." He recalled one of last year's more virulent storms, after which he asked City Manager George Gretsas to visit Punta Gorda on the west coast. The devastated city issued pleas for help. Gretsas returned with a new appreciation for the unique dynamic experienced by local officials and residents under catastrophic emergency circumstances. "It helped put our problems into perspective." said Gretsas, "I couldn't help identifying with the way the residents persevered in the face of problems that dwarfed our own." In addition to "Disaster Training", as characterized by the Mayor, "cities learn to use new technologies under fire." During an emergency visit to Coral Springs, he couldn't help appreciating how their new "solar powered traffic lights offered an innovative solution to power outages."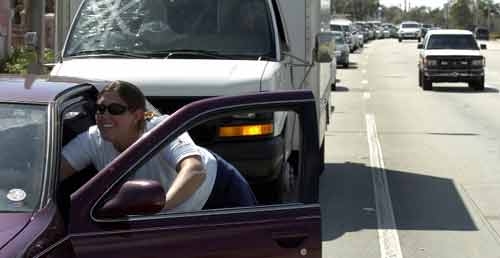 PUSHING CARS INTO GAS STATION ON FEDERAL HIGHWAY

GMCA Presidents Council Chairman Pio Ieraci asked the Mayor about support for gas stations, reminding the Mayor that "the gas shortage was inflamed by outlets with full tanks but no way of pumping the gas without electricity." He asked about supplying these gas stations with emergency generators, thereby relieving the shortage. Mayor Naugle opined that oil companies, recently the beneficiaries of record profits, should financially underwrite the generators, not the taxpayers. In a related issue, Eric Berkowitz inquired if authorities "anticipated holding FP&L to higher standards than those currently expected of them?" He said, "There are conflicting opinions about the $55 billion cost of burying the lines throughout the area. Some claim that protecting them from wind and debris would be offset by the danger posed by flooding. While experts disagree about the technical particulars required to better protect the grid from future storms, they agree that the present system is inadequate."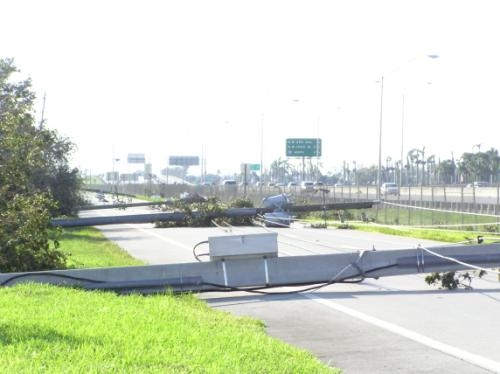 POLES ROTTED AT BASE FELL LIKE TOOTHPICKS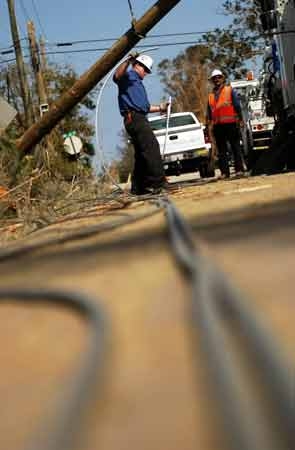 OUT OF STATE VOLUNTEERS VIEW
ROTTED POLE BESET BY TREES

As evidenced by the record breaking power outage and the helter-skelter repair efforts, FP&L clearly lacks an adequate emergency response plan. It appears that when the next hurricane blasts through the area, FP&L will perform approximately the same calamitous application of scotch tape and crazy glue that we just witnessed. Nobody wants to endure a repeat performance wherein the utility emotionally blackmails 10,000 guys with screwdrivers and wire cutters to help patch together their neglected equipment - for humanitarian reasons. Reports that FP&L deliberately neglected equipment maintenance to save money have put the utility under the gun. Repair workers imported from all over North America to help restore power to Broward residents have uniformly criticized the utility for the highly deteriorated state of support poles, substations and overgrown trees entangling lines and equipment. In July, the Public Service Commission cited the company twice for an explosion in tree-related outages (15,756 in 2004) and for neglecting to conduct routine pole inspections. The entire power grid was so unacceptably vulnerable that when Wilma hit, it collapsed like a house of cards.

FPL CEO LEWIS HAY III

What does the Mayor recommend? FP&L's current arrangement with Fort Lauderdale is coming up for reconsideration in 2009. Mayor Naugle thinks its time for a change. He would like to see the CEO resign and be replaced with someone up to the challenge of adequately maintaining the system and protecting its customers. The Mayor added, "I would prefer that the City purchase the power grid from FP&L and subcontract out operations." Florida Power & Light, the largest cog in the FP&L Group, must balance commitment to customers with allegiance to stockholders. According to company records, FP&L cut their per customer maintenance budget by 32% between 1991 and 2001. From 2001 to 2004, despite explosive growth in their customer base, they cut maintenance another 4.5%.

Opting to save money by seriously cutting back equipment maintenance clearly demonstrates the company's currently skewed priorities. To deliver a 49% return to shareholders over the past three years, the company allowed its equipment to sink to an unconscionable level of disrepair, directly contributing to the catastrophic impact suffered from Wilma. Whether changing the guard will herald in a resolution is questionable. . The Mayor continued, "By engaging a highly regarded energy powerhouse with an impeccable reputation, such as Duke Energy, to operate the utility would position the city to enforce adequate maintenance standards." While government regulation is currently considered "politically incorrect," every resident forced to live without power for more than a few days would likely be comforted by more stringent statutory standards for maintenance and safeguards.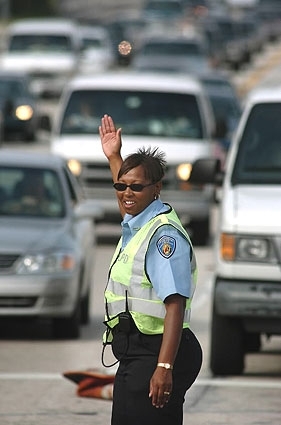 FLPD OFFICER DIRECTS TRAFFIC ON
BROWARD BOULEVARD & 18th STREET

On the whole, the Mayor should be pleased with the way city employees responded to the devastation. When Edgewater Arms' Sam Montross said that she was disappointed with the inaction of police assigned to traffic control, several other Advisory Board members disagreed, testifying to the excellent job done by police officers after the storm. Cops, Fire-Rescue, Parks, maintenance and building personnel all helped the city regain its equilibrium in record time, despite having been used as human band-aids - running for weeks from one emergency to another. While under terrific strain and a media microscope, the Mayor, the City Commission and the City Manager all reacted expeditiously and effectively. Aside from the FP&L fiasco, their emergency hurricane plan proved equal to the task. They were able to recover a lost water supply in record time and deliver needed supplies to residents. Along with the County, they kept constituents reasonably well informed about repair progress and safety issues. The City's "Boil Water" alert - accompanied by detailed instructions to properly treat the suspect water supply for those without electricity - averted compounding the catastrophe with a health emergency. Listing some positive steps taken by the City, the Mayor spoke to a $500 million upgrade to the City's water and sewer lines. To lessen the financial impact of the storm, the City arranged to be reimbursed by the federal government for 90% of their debris removal outlay.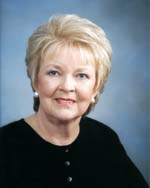 Vice Mayor CHRISTINE TEEL
Helped Avert Galt Health Crisis

In addition to instituting an effective general recovery plan, municipal officials remained in constant contact with local civic and neighborhood leaders. City residents faced different problems depending on where they lived. During the entire period, Mayor Naugle called on his neighborhood contacts to ascertain their individual needs and problems. This local input allowed the Mayor to better address obstacles unique to certain communities along with universally shared problems. GMCA President Bob Rozema confirmed to the Advisory Board that he "was in contact with the Mayor on a daily basis." The Mayor said, "I took a lot of heat when I stated in a televised interview that people living in high-rise communities should be accorded priority status for the restoration of their electricity and water." Explaining his familiarity with our dilemma, he continued, "My mother lived in a high rise development. If she was isolated without electricity, phone service and water, I'm not sure if she would have been able to let anyone know if she needed help. Most people living in single family homes don't understand the additional safety and health risks faced by high rise dwellers under emergency conditions."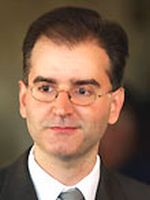 City Manager George Gretsas
Monitored Galt Repair Progress

Other city officials remained in contact with local civic representatives. Vice Mayor Christine Teel learned about the impending health crisis due to the lack of water. Many of the pools that served as sources for bucket-wielding residents to force flush their toilets were almost empty. After explaining the growing problem to City Manager George Gretsas, he contacted GMCA Secretary Eric Berkowitz to explain the steps being taken by the city to resolve the issue. Despite the many variables affecting the City's repair efforts, the water and the electricity were turned on within a few hours of Mr. Gretsas' repair projections.

Fire Marshal STEVE KASTNER

In large part, Galt Mile residents were rescued by the efforts of the Mayor, the Vice Mayor and the City Manager. By assigning a high repair priority to the Galt Mile's high-rise neighborhood, the expeditious return of services averted tragic repercussions. Fire Marshall Steve Kastner, by sending an EMS team to check every Galt building for isolated medical shut-ins who may have required assistance, also demonstrated a personal interest in our well being. From Sunday through Wednesday, 8 Galt Mile residents were hospitalized. The cool weather kept that number relatively low. While some may misconstrue our gratitude as relief from inconvenience, the people that lived through Wilma understand the dangers that a few more days without power, water or phone access would have portended for many of our elderly and invalid neighbors.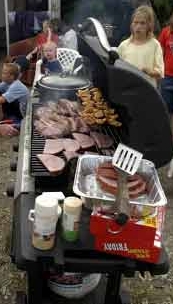 GALT RESIDENTS
SHARE BBQ

The Mayor's opinion about the value of checking on one's neighbors was borne out by events on the Galt Mile after Wilma. People congregating in dozens of building lobbies offered one another supplies and assistance. When frozen foods started to defrost, residents went to their Association's barbecue grill to cook steaks and other food before it spoiled. Any hungry neighbor was unreservedly invited to partake, some insisting that they be afforded the opportunity to do the cooking in return for their meals. These spontaneous demonstrations of neighbors taking care of each other were rightfully a source of much Association pride. Less obvious were dozens of "understandings" between small groups of residents to check on every elderly or infirm person in their building. These little known efforts to reach out to our most vulnerable neighbors exemplify what the Mayor was alluding to. It might be a good idea for every Association to wedge that sort of ad hoc assistance into their official hurricane manual. Perhaps between taking in the balcony furniture and filling the bathtub, somewhere on the third page could read, "Love thy Neighbor!" Corny... maybe... but the Mayor would agree that it's on the money.

Click To Top of Page

---
The City Manager

and the Mission
City Manager Gretsas won't Surrender to Intimidation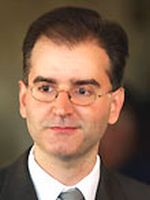 CITY MANAGER
GEORGE GRETSAS

September 22, 2005 - Vision - the missing ingredient in failed political platforms throughout recorded history. Its absence generally reduces progressive policies to empty rhetoric. It is refreshing when a civil servant who is not running for office frames his answers to problems in terms of his vision. Fort Lauderdale City Manager George Gretsas addressed local residents at a September 14th meeting at the Tower Club in Fort Lauderdale. Accompanied by Fort Lauderdale's Public Information Office chief, David Hébert, Mr. Gretsas spoke with officials of the Galt Mile Community Association about a variety of issues facing the City Administration.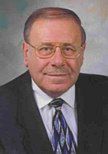 WHITE PLAINS MAYOR
JOSEPH DELFINO

Gretsas won the City Manager sweepstakes conducted by the City Commission after they discovered that no one was watching the store. Spirited away from White Plains, where strong Mayor Joseph Delfino called the shots, Gretsas didn't initially appear to be the answer to the City's critical condition. He didn't fit the ideal "City Manager" profile sought by the City's "search" consultants. Appearances can be deceiving.

The City Commission's decision showed remarkable courage and foresight. With an effective City Manager to mind the municipal machinery, they could concentrate on stretching and allocating the City's meager remaining resources to survive the daunting two-year rebuilding period. While Gretsas slipped through cracks in the search strategies formulated by Management & Personnel Systems Inc. of Walnut Creek, California, he ideally fulfilled the set of character and personality strengths sought by City fathers. Despite weathering heavy criticism for utilizing unconventional search parameters, Mayor Jim Naugle imparted, "I feel he has the greatest ability to change the organization." Vice Mayor Christine Teel selected Gretsas for "the fire in his belly." Commissioner Cindi Hutchinson, Gretsas' prime supporter, cut to the chase, "We already know the way we've done business in the past ain't working."

Once on board, he assisted the City Commission with guiding a befuddled public through a series of difficult budget hearings and meetings. He helped the Mayor and the Commissioners implement a strategy designed to return the city to solvency. When officials requested anything that the City couldn't afford, he courteously declined. He clearly explained to top management that if they didn't keep their commitment to operate within tough emergency fiscal parameters, they were gone. Exercising a carrot as well as a stick, he also promised better days. Gretsas brought secret weapons to Fort Lauderdale - boundless tenacity, consistency and a work ethic that doesn't quit. As suspected by the City Commission, that was exactly what the city needed.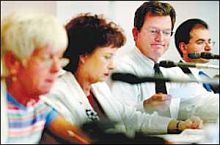 CITY COMMISSION BUDGET MEETING
HUTCHINSON - NAUGLE - GRETSAS

Gretsas enabled Commissioners to successfully negotiate the City's exasperating fiscal obstacle course. Cooperating top level officials in Fire, Police, Parks and other city departments were rewarded with a return of those resources lost to budgetary constraints. With Gretsas' team managing daily operations, the City Commission could concentrate on fleshing out depleted departments and restoring shaken employee morale. Positions left vacant during the rebuilding period were slowly filled. Fort Lauderdale's turnaround was also validated by Moody's Investor's Service, which upgraded the City's financial outlook to "stable." Moody's noted that, "the City's financial operations are stabilizing and replenishment of General Fund reserves will provide the City with needed operating flexibility going forward."

As the City stabilized and employees regained security, morale improved. A key ingredient in the Commission's recipe for the City's rapid recovery has been Gretsas' scrupulous attention to detailed oversight and a tenacious resistance to modifying his expectations. Now that the City is seeing daylight, it again faces the dangers that precipitated the disaster. There is a tendency to revert to the bad habits that led to the crisis. Gretsas flatly refuses to allow this. He hasn't yet achieved his goal for Fort Lauderdale - excellence.

George Gretsas worked to protect City employees during the darkest days of the crunch. In alignment with the Commission's policy, he refused to cut police and fire personnel. He helped settle the police contract to the cops benefit when their union suffered a seemingly irresolvable impasse with the City Commission. He was tough but fair. Gretsas' intense oversight was never micro-management. He would clearly enunciate his expectations, allocate the resources requested by the various department heads and let them run with the ball. When he detected performance lapses or failures, he would jump on the responsible source. Some municipal officials opined that once the City was returned to a more stable footing, Gretsas would overlook substandard performance. They were wrong.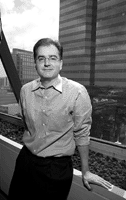 GRETSAS WATCHES
FORT LAUDERDALE

George Gretsas roams the halls of city government by day and prowls the city by night. He goes for 2 AM strolls along the beach and Las Olas Boulevard. He personally attends every emergency experienced by the City, running from fires to construction accidents as they occur. When he finds a flaw in the way an event is handled, he calls a meeting to make the appropriate adjustments. He is constantly probing and testing his management team, seeking improvement. He considers bringing the city back from the brink of disaster to only be the first of many steps in his management plan. He has no intention of relenting in his efforts to achieve excellence. As expected, he is encountering some resistance.

Recently, the City Manager became embroiled in an altercation with Fort Lauderdale's Police Department. He explained the issues surrounding the conflict to GMCA officials. When city officials realized that the cupboard was bare, they froze hiring across the board, save critical positions. Predictably, public services universally suffered. The city's crime rate soared. Gretsas commissioned a study by a California consulting group that demonstrated deficiencies in the Police Department's management. Now that the financial picture has improved, Gretsas approved the resources needed to strengthen the Department and demanded that popular Police Chief Bruce Roberts show a commensurate decrease in crime. This seemed to trigger a turf war between the City Manager and a faction within the Police Department. The seeds of this conflict are apparently rooted in an incident that occurred several years back.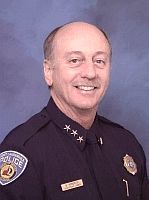 Chief of Police Bruce G Roberts

Officer Robert Hoffman, a twelve-year veteran of the Fort Lauderdale Police Department working street narcotics, found himself on the losing side of a 2003 prosecution. Angered by the court's disposition, he threatened one of the defendants as he passed by in the courtroom, uttering, "I'm gonna get your black ass!" Despite having been overheard by three witnesses including a city official, Hoffman claimed he said, "$150 cash," the amount of overtime pay he anticipated collecting for testifying in court. After an initial investigation, the Department recommended a written reprimand. Due to the racial overtones inherent in the charge, the chief of the Office of Professional Standards reviewed the case evidence and determined that Hoffman had lied to investigators and should be fired. Gretsas blamed "certain procedural and investigative deficiencies on the part of the Police Department" for his decision to forgo firing the officer, pointing to a 257-day delay in interviewing key witnesses and the 469-day processing time as having left "the most crucial evidence regarding untruthfulness somewhat stale." The departmental delays that rendered the case evidence insufficient to mete out justice frustrated the City Manager. In early September, Gretsas shot off a memo stating that Hoffman's comment in court "evinced an utter lack of professionalism, an inability to control his anger despite only minimal provocation, and a general level of insensitivity to the public he is sworn to serve. Officer Hoffman's conduct constitutes an outrageous, flagrant and irresponsible disregard for the reputation of this City and its Police Department."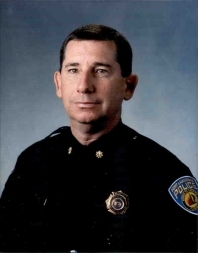 Assistant Chief Al Ortenzo

Chief Roberts responded to the charge with three consecutive, yet inconsistent, recommendations. After proposing a one-day suspension, he suddenly opted to fire Hoffman. A little later, he reverted to a four-day suspension. Having received fatally mixed signals from Roberts, Gretsas ultimately suspended the officer for a month without pay. In view of the racial component to Hoffman's "indiscretion", he also required that the officer complete eight hours of anger management training and eight hours of cultural sensitivity training. Referring to the City Manager's written ruling, police union President Jack Lokeinsky stated, "The way the letter is written is an obvious attempt to once again try to condemn the Police Department." Broadening his accusation, Lokeinsky surmised, "Hidden agendas and actions for ulterior motives simply have no place in a professionally conducted investigation," intimating that Gretsas was trying to build a case against the entire Department, not Officer Hoffman. Earlier, Gretsas had rejected Chief Robert's selection of Capt. Al Ortenzo as his executive officer, stating that since Ortenza is retiring, he would illegally receive both a salary and a retirement check from the city. Despite the city attorney having ruled that the appointment was against the law, police officials speciously argued that since the law had been compromised several times by other police chiefs, why not break it again!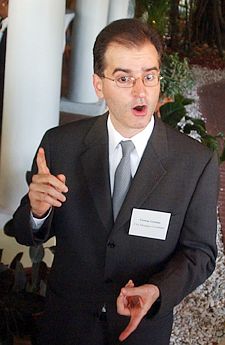 GEORGE DEMETRIOS GRETSAS
"WE CAN DO BETTER"

In an effort to moderate the ensuing rancor between his office and the police, Gretsas took the opportunity to appoint City Public Information Office chief David Hébert to the position, creating a liaison between the conflicted departments who could help mollify flare-ups by improving communication. Incomprehensibly, Lokeinsky claimed that Hébert, despite being a former advisor to the Westchester County district attorney in New York, is not qualified. In what seems to accomplish no other purpose than to keep the pot boiling and inflame strained relations, Lokeinsky accused Gretsas of trying to set up the Department for some unexplained, yet self-serving, overhaul. In view of Gretsas having given Chief Roberts adequate resources and sufficient time to accomplish an improvement in the crime rate, Lokeinsky's claims appear to be baseless.

Relations between Gretsas and Roberts have also been exacerbated by a series of suspicious "coincidences" that have recently plagued the City Manager and his team. Between May and the end of August, traffic officers have mysteriously appeared three times to Mr. Gretsas, Mr. Hébert and Mr. Gretsas assistant, issuing a blizzard of traffic tickets at times and locations that suggest retributive harassment. Mr. Gretsas was tagged in the wee hours of the morning around the corner from his home. In another incident, Mr. Hébert was also pulled over. Instead of issuing a summons, the traffic enforcement officer detained Mr. Hébert while he called his Captain. Hébert waited 45 minutes until the Captain arrived. The Captain ordered the officer to issue three violations to Hébert for running a stop sign, a traffic light and speeding. The violations totaled $150 in fines.

After Hurricane Katrina, power lines throughout the city were in a shambles. To soften the impact of the power outages, Hébert arranged an ice-giveaway at Joseph Carter Park. An ice truck was backing up into an area crowded with pedestrians. Hébert noticed four police officers watching the potential accident without offering assistance. Hébert yelled, "Officer, officer, I need these people out of here so I can get this truck backed up!" Instead of either applauding his efforts to help community residents or simply ignoring his cry for help, they opted to file a professional standards complaint against Hébert. In the complaint, one of the officers testified, "I told him that if he needed assistance he could just meet with us, state what his needs were and if it was within the scope of responsibility we would be more than happy to assist." Of course, by the time that Hébert could have arranged for this "meeting" and awaited the officers' assessment as to whether or not preventing pedestrians from being run over by an ice truck was "within the scope of responsibility", Hébert would have needed to request their assistance with scraping the injured residents off the asphalt.

These repeated attempts to intimidate the City Manager are outrageous. In what seems to be an almost humorous "wag the dog" counterpoint to this thinly veiled harassment, police union President Lokeinsky admonished, "I find it difficult to stand proudly by a City Manager who appears to be promoting a 'good ole boy' form of government." While Mr. Gretsas ascribes these acts to a small contingent within the Police Department, it is representative of intolerable behavior from which FLPD needs to distance itself. Chief Roberts is a popular well-respected civil servant with a comfortable reserve of public support. If the public connects this abuse of power with the Chief, that support would quickly evaporate. When the average Fort Lauderdale resident hears about abuse such as this, they are prone to consider, "If they can do this to the City Manager, their boss, what can they do to ME?"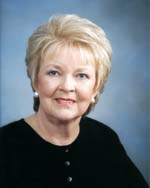 DISTRICT 1 COMMISSIONER
CHRISTINE TEEL

Evidencing frustration from the behavior of this small cadre within the police, Gretsas asked, "What do I have to do to elicit their cooperation?" Vice Mayor Christine Teel commented at the September 15th GMCA Advisory Board meeting, "George Gretsas refused to allow Police and Fire-Rescue personnel to be sacrificed to the city's budget demands." Gretsas expended serious political capital to push the police union's generous contract past a Commission resolute in its opposition to spending a huge budget slice on benefits they considered questionable. Gretsas said, "I'm just doing my job. When I see something that adversely affects the City, it's my responsibility to correct it. When that happens, everybody benefits, including the police." This cadre is playing a dangerous game. In addition to alienating their most effective proven ally and the general public, there is nothing in Gretsas' history to support the notion that he is easily intimidated. The few misdirected city employees participating in these activities should consider themselves fortunate that Gretsas hasn't pulled them over a block or two from their homes at 2 AM to issue a few pink slips.

While the lion's share of culpability for the City's budget woes fell squarely to former City Manager Floyd Johnson, several City Commissioners admitted to feeling somewhat responsible , albeit indirectly, for having ignored repeated inconsistencies in Johnson's budget products. Mayor Jim Naugle conceded at the October 16, 2003 GMCA Advisory Board meeting that he and the other Commissioners "should have exercised closer oversight of the former City Manager's budgets." One month later, during the November 20th Advisory Board meeting, newly elected District 1 Commissioner Christine Teel stated that she and her fellow City Commissioners felt remorse for "having allowed the city's budget health to deteriorate on our watch."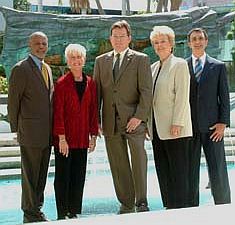 FORT LAUDERDALE CITY COMMISSION

This sense of ambient accountability for the City's predicament proved to be a "silver lining" in the City's gathering fiscal clouds. While those Commissioners seated during the onset of the fiscal crisis continue to serve, the Commission was forever changed. Returning the City's previously envisioned bright future evolved from a challenging task to a personal crusade for the Mayor and the sitting Commissioners. They needed a City Manager to help nurse crippled city departments to full functionality, reliably manage daily operations and provide them with a solid fiscal footing. Although often divided over how to get there, the Commissioners nurture a common vision for Fort Lauderdale's future. It was critically important for the new City Manager to share this vision. George Gretsas "has their back" – and ours!

Although Gretsas' relationship with the City Commission is one of mutual respect, he harbors no illusions about his position in the municipal food chain. Gretsas said, "I don't believe the bureaucracy is in a position to set policy, and that includes me. It's way inappropriate." Our City Manager has exhibited the dedication and the prowess to make the difficult decisions necessary for Fort Lauderdale's continued prosperity. Cooperation by every segment of city hall is central to Mr. Gretsas realizing the Administration's vision for our home. Fortunately, he hasn't been dissuaded by the frustrations inherent in this balancing act. Intolerant of excuses, Gretsas is far more concerned with being effective than eliciting the adoration of his peers. He takes solace in John F. Kennedy's famous epithet, "If a man has no enemies, he's no good." His current wish is to settle any misunderstandings that serve as distractions from his mission – to enable the City to fulfill its potential. As long as George Gretsas keeps his eyes on the prize, it will!