---


Commissioner

Bruce Roberts



Economy || Pension

Reform || Elections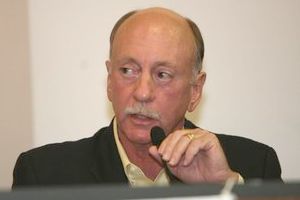 COMMISSIONER BRUCE G. ROBERTS
January 28, 2012 -

In his February 2012 newsletter, District 1 City Commissioner Bruce Roberts showed courage by flouting a long observed political taboo when he addressed municipal pension benefits. For politicians with a functional survival instinct, exploring the netherworld of public employee pensions is ordinarily a recipe for disaster. Nearby municipalities like Miami, Pembroke Pines, St. Petersburg and Hollywood, where municipal pensions account for more than half of the total payroll, are struggling to avoid the pension-driven fiscal black hole that sucked the life out of Vallejo, California in 2008, Prichard, Alabama in 2009 and Central Falls, Rhode Island last month.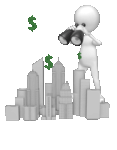 When South Florida cities were flush with property tax revenues, city commissioners and town council persons plied politically powerful employee unions with lucrative benefit windfalls. When negotiations were concluded between local politicians and union representatives, both sides achieved their primary objectives. Union negotiators won significant embellishments to employee benefit packages while politicians won the campaign support of Police and Fire unions, AFSCME, SEIU and the Teamsters. In the following months, confused taxpayers who were typically denied a seat at the table were relegated to watching disjointed participant sound bites on You Tube.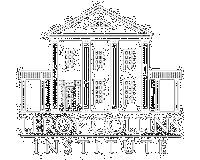 The problem was exacerbated by Tallahassee. State lawmakers trying to score points with the same powerful labor constituencies filed bills that forced municipalities to enrich already lavish employee pensions. A 1999 law governing a tax on property insurance premiums, a primary funding source for police (s. 185.35, F.S.) and fire (s. 175.351, F.S.) pensions, requires that the annually increasing proceeds solely boost retirees' benefits, not help pay for their existing plans. This statutory twinkie has forced cities to spend an additional $460 million to sweeten benefits instead of shoring up currently unsustainable pension obligations.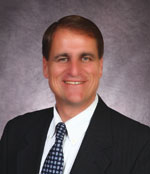 MAYOR JACK SEILER

A few years ago, Fort Lauderdale began taking steps to rein in the growth of annual pension obligations that skyrocketed from $10.6 million a decade ago to $52.2 million last year. When a 2011 Sun Sentinel article characterized exploding pension costs as a "ticking time bomb for local governments," an openly critical Mayor Jack Seiler countered with his perspective of this political tripping hazard.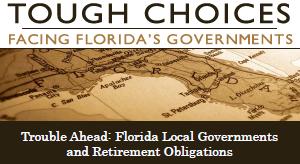 The original article aired the findings of a pensions study by researchers at the non-profit, non-partisan LeRoy Collins Institute at FSU's College of Social Sciences and Public Policy. Entitled "Trouble Ahead: Florida Local Governments and Retirement Obligations," the study concludes that employee retirement costs in all large municipalities are underfunded. It also reveals that both Orlando and Fort Lauderdale were burdened by pension fund shortfalls amounting to 30 percent.

Seiler insisted that the Fort Lauderdale General Employees Retirement System (GERS) and the Police and Firefighters Retirement System (FLPFP) were not 30% underfunded. Flipping the script, he explained that the two systems were, in fact, "70% prefunded." The remainder, the 30% currently unavailable to pay benefits, is referred to as an "Unfunded Actuarial Accrued Liability" or UAAL. Seiler drew a parallel between how this outstanding debt is ordinarily addressed and the mechanism used to pay down a home mortgage.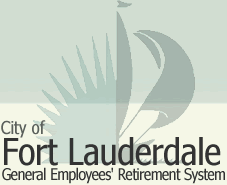 In both cases, debt is amortized over an extended period of time to enhance affordability. While the pension fund's uncollected 30% rolls in over the next 20 to 30 years, the City draws from the 70% cushion to address current and upcoming retirement expenses. Seiler further asserts that "the health of a public pension plan is not determined by the UAAL," pointing out that when a flattened stock market and/or alternative investment vehicles rebound, the increased income helps pay the obligation, thereby reducing the UAAL. Seiler concludes that no emergency measures are necessary because the debt "is being paid down each year in the same way millions of Americans pay down their mortgages."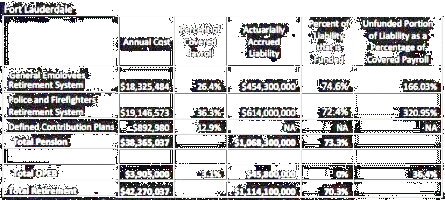 The problem is this. When a mortgage isn't paid, the lender is made whole by foreclosing the property and liquidating secured assets. If the stock market plummets and suddenly deflated investments fail to diminish the City's $328 million UAAL, the pension fund is made whole by draining blood from the necks of taxpayers.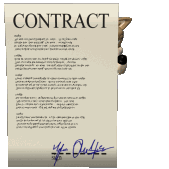 The reforms described by Commissioner Roberts have enabled the City to stave off a declaration of "financial urgency," a statutory safety net recently invoked by Pembroke Pines, Miami and Hollywood that empowers a jurisdiction facing fiscal implosion to unilaterally redraft existing contract agreements after a 14-day emergency negotiating period. While Pembroke Pines and Miami immediately began tailoring their employee pensions, since Hollywood has a local ordinance that requires the voter's permission, Hollywood Mayor Peter Bober had to wait for the green light on September 13, 2011 before scrubbing up for surgery.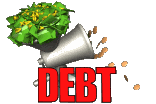 Of the measures taken to weather the City's unsustainable pension obligations, the keystone was renegotiating the financial underpinnings of the GERS fund by applying formulas for new hires based on "Defined Contributions" (similar to a 401(k) plan), instead of "Defined Benefits". While negotiators for the Police and Firefighters unions made some palpable sacrifices, their "Defined Benefits" golden goose was left largely intact. Even if the City is able to resolve the sustainability pitfalls of the FLPFP system, much of the long-term savings would derive from its applicability to new hires. As current city employees enrolled in the "Defined Benefits" programs of both systems retire and apply for benefits, its balloon impact on city finances could mirror the stretch marks left on Social Security by the retiring Baby Boomers. Many of the city's most recent reforms were designed to cushion this predictably painful transition. If Wall Street fails to perform as expected, the city's taxpayers could face another budgetary black hole.
On the bright side, Seiler and the Commissioners have thus far managed to avoid the personal and political calumny that dismantled earlier attempts to negotiate concessions. Also, union representatives were given a seat on the panel that helped select the city manager they will face at contract time. In turn, they agreed to do what was required to keep the city solvent. When the police and fire fraternal orders renew their city agreements in 2012, taxpayers will be watching to see whether City Manager Lee Feldman and union negotiators can agree on the definition of "solvent". Read on... – [editor]


From The Desk of


Commissioner Bruce G. Roberts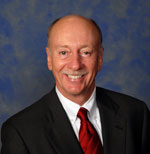 DISTRICT 1 COMMISSIONER
& V.M. BRUCE G. ROBERTS

In our December Newsletter, we discussed the very positive current status of Fort Lauderdale's fiscal affairs. I would like to take this opportunity to expound on certain aspects of the budget, which further demonstrates our commitment to be fiscally sound without sacrificing vital City services.

Pension Reform: Using the same disciplined approach that has produced the results described in our December Newsletter, this City Commission confronted pension reform. Funding pensions have a direct effect on current budgets and a long-term impact on financial flexibility and sustainability. The City of Fort Lauderdale has already taken steps to reduce pension costs. The general employees pension plan is now a defined contribution 401(a) plan. We have reduced the City's contribution rate from 32.75% to 9% for new employees. As a result, it is projected to save $100 million over the next 30 years.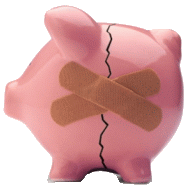 The City Commission is also examining the implementation of additional innovative strategies to control pension costs, reduce the financial burden on taxpayers, and generate millions of dollars in added savings. One of those strategies involves the issuance of pension obligation bonds to manage costs. This idea would allow us to borrow funds at a low interest rate to pay off pension debt. These funds would then be invested in the pension plan to generate a higher rate of return. The difference between the interest rate on the borrowed money and the rate of return generated by the plan could result in a significant economic benefit to the City. For example, if the City wanted to pay off 75% of its current pension liability, we could issue pension obligation bonds to borrow approximately $200 million at an estimated interest rate of 4.75%. These funds would then be invested in the pension plan, which is projected by the actuary to earn a 7.75% rate of return. The difference between the low interest rate on the loan (4.75%) and the plan's higher rate of return (7.75%) could generate up to $6 million in pension costs savings in the first year alone; and over a 20-year period, the City could reduce its pension costs by more than $60 million. In addition to eliminating a significant pension liability, the bonds would provide the City with a consistent, fixed amount to budget on an annual basis to cover the debt service on the borrowed money. I will keep you advised on the status of this particular strategy.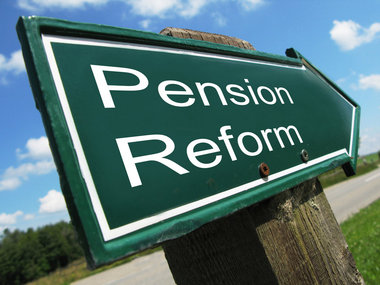 The City is also reducing pension costs by changing the timing of our annual required pension fund contribution. In the past, the City always made the payment in October; this has resulted in charging nine months of interest on the money owed at a rate of 7.75%. Several months ago, the Commission approved a plan to borrow the money at a low interest rate and make the payment in December. By doing so, we will pay off the loan in October at an interest rate of 1.62% on the borrowed money as opposed to paying a 7.75% interest rate on the money owed. The difference between the two interest rates means the City will save nearly $1.5 million in Fiscal Year 2012.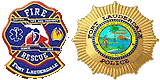 In addition, it is important to note that our new police officers and fire/rescue staff will now contribute 8.5% of salary to the Police and Fire Pension Plan. Previously, employee contribution was 7%. You may recall that our Governor and Legislators were pleased just to have employees begin contributing 3% to the State Plan. Furthermore, the City plan is computed on base pay and does not include leave time and does not contain a COLA. In order to maximize the benefits of the Deferred Retirement Option Plan (DROP), employees must now work two more years; furthermore, the return on the DROP has been reduced from a guaranteed 7.75% to a range of 3% to 6%, which is based on the plan's performance.

These are just a few of the methods the City is employing as part of its overall plan to manage, control and reduce pension costs. We recognize the need for pension reform is great. As such, we have made, and will continue to make, meaningful changes to our retirement systems in order to ensure their long-term sustainability and provide financial relief to our taxpayers.

Economy: The economic future for Fort Lauderdale is also bright. When it comes to tourism, Fort Lauderdale remains a top destination for domestic and international visitors. We have seen 25 consecutive months of increased tourism. We are on a pace to host more than 11 million visitors who will spend in excess of $8 billion at our hotels, restaurants, stores and businesses. Hotel occupancy continues to hover near 75% for the year, which is the highest in the state and 27% higher than the national average. Cruise traffic at Port Everglades seems to constantly be creating and then breaking records for total passengers, and Fort Lauderdale-Hollywood International Airport expects to see a 7% overall increase in passenger traffic. When you consider that approximately 50% of the "bed tax" collected by the County is generated from Fort Lauderdale alone, the picture is even more focused on our great City.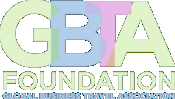 Fort Lauderdale now ranks as the city with the lowest tourist taxes among the top 50 U.S. travel destinations. According to a recent analysis by the Global Business Travel Association, the typical visitor to Fort Lauderdale will pay up to 80% less in taxes than a tourist in Chicago, New York, Boston or Seattle. Hosting the nation's lowest tourist taxes should continue to provide a significant competitive advantage for attracting visitors, corporate and business travelers, meetings, events and conventions. This Commission will continue its endeavors to support tourism related initiatives.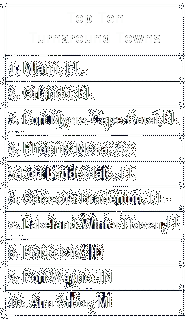 The housing sector is also showing signs of reviving. According to Realtor.com, Fort Lauderdale ranks 5th among the nation's top 10 metro areas where housing conditions are on the upswing. Also, a recent article in the "Sun-Sentinel" reported that of Florida's 19 metro areas, Broward was one of only two areas posting annual price increases for home sales. In 2011, the number of homes sold in Broward increased by 11% compared to sales in 2010. This marks the greatest number of sales since 2004. As an aside, my current campaign for re-election on March 13th has been endorsed by the Realtor Association of Greater Fort Lauderdale. While still too high, the jobless rate in Broward continues to decline and now stands at 8.6%. Fort Lauderdale/Broward County is leading the South Florida area in this recovery.

Pre-Agenda Meetings: A reminder that our meetings are always on the Monday before a Commission Meeting (unless that Monday is a holiday). The agenda is discussed, as well as any other topics that may arise. The first Monday of the month is at the Beach Community Center, and the third Monday of the month is at Imperial Point Hospital (south entrance) – always at 6p.m. Please call the office if you have any questions or need more information.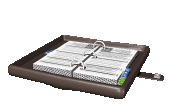 ROBBI
UPTEGROVE

Office Contact: Robbi Uptegrove – 954-828-5033; email:

[email protected]

. In addition to hosting the pre-agenda meetings twice a month, I am also available to attend your HOA meetings to update your neighborhood on what is going on in the City as well as answer any questions/concerns you may have. Please contact Robbi to schedule. If you would like to be on our email list to receive information, notifications or general information, please email us and you will be added.

I encourage you to visit our website at http://www.fortlauderdale.gov/roberts to review previous newsletters. As always, I look forward to hearing from you and want to continue to serve you and our great community.


If you need to reach Commissioner Bruce Roberts, please contact his assistant Robbi Uptegrove at 954-828-5033 or by e-mail at [email protected]. To access the City Commission Meeting Agendas and Minutes, Click Here. To actually watch the meetings recorded and archived on the Commission Meetings Video Webcast and Archives web site, Click Here.

---
Broward Commissioner Chip LaMarca
Briefs the Galt Mile





Beach Renourishment - Port Everglades - Tallahassee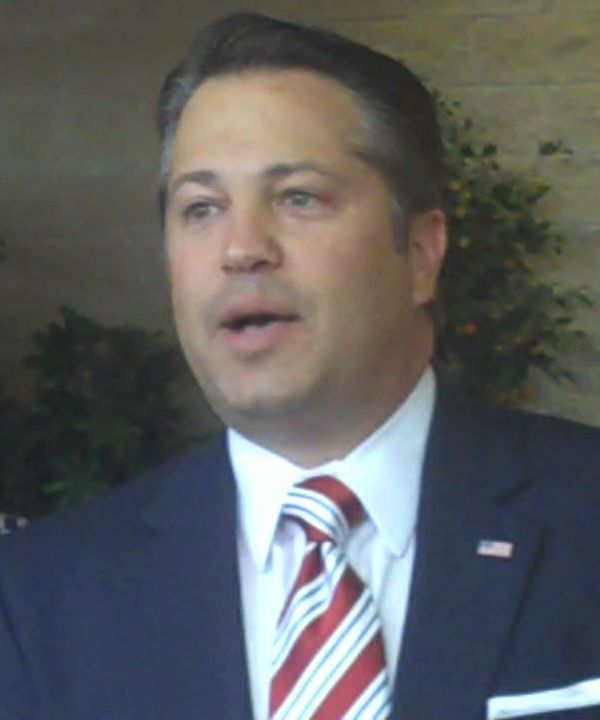 BROWARD COMMISSIONER
CHIP LAMARCA
February 9, 2012 -

Shortly after his upset victory of sitting Broward Mayor Ken Keechl to snag the District 4 Commission seat, Chip LaMarca declared his intention to expose the County Commission's feted tradition of quietly tolerating the blatant patronage that earned the Broward Board its well-deserved reputation as one of the state's - and perhaps the nation's - most corrupt local governments. LaMarca performed as expected, questioning irresponsible spending and decrying the pet projects of his fellow commissioners. It didn't matter. His Democrat peers on the Broward Commission would need LaMarca. In fact, every January his stock would skyrocket in the County known to Tallahassee Republicans as "The Killing Fields."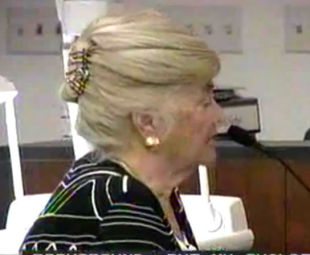 FRANCES KONSTANCE
OF L'HERMITAGE I

On February 6, 2012, Broward Commissioner Chip LaMarca addressed the Galt Mile Community Association Presidents Council at the Fountainhead. In his opening comments, the Commissioner stated that his priorities are still focused on public safety and jobs. When he began addressing beach renourishment, angry association leaders expressed unprecedented levels of frustration, grilling the Broward Commissioner about why they were still waiting for the decade-old beach plan to be realized. Frances Konstance of L'Hermitage I professed uncertainty about whether the long list of county excuses was fueled by negligence, incompetence, the surreptitious plundering of project funds or treachery financed by sand-hungry Hollywood hoteliers.

ERIC MYERS

Ironically, LaMarca is one of two Broward officials that revived the project after it was nearly buried by State and local bureaucrats. He repeated an explanation offered months earlier by Broward Beach Administrator Eric Myers at two prior Presidents Council meetings. After apologizing for his predecessor – former beach boss and project Guru Stephen Higgins – who sat idly by as Federal and State permits expired, Myers informed irate Galt Mile officials that while the State extended the County's permit, he had to recreate and file the documentation required for a new Federal permit.

When questioned about rumors that renourishment funds and sand resources were targeted for raids by neighboring jurisdictions, LaMarca assured the audience that funding and other project resources were secure. He said that the permits required by the Army Corps of Engineers should be approved by the end of 2013, after which the project should commence.
FORMER DISTRICT 4
COMMISSIONER JIM SCOTT

Our County Commissioner then told attendees about three trips he made to the state capitol on behalf of the county. LaMarca is following in the footsteps of predecessor and former Senate President Jim Scott, who served Broward for 24 years in the legislature, six years as District 4 County Commissioner and the Board's sole Republican. In addition to his responsibilities as the voice of District 4, since he was the only Broward Commissioner with credibility in the State Capitol, Scott was repeatedly sent to Republican Tallahassee to transact County business.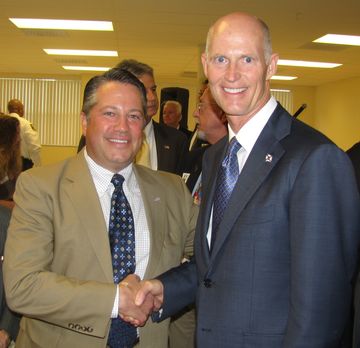 COMM CHIP LAMARCA & GOV RICK SCOTT

Other than protocol courtesies extended by the Governor to any visiting politician, the 8 Democrats on the current 9 member County Commission are almost transparent when lobbying the Republican State Capitol. Like Scott, only LaMarca can carry Broward's water in Tallahassee.

In December, LaMarca released a newsletter that outlined a plan to bring jobs to the County, reconfigure Port Everglades to take advantage of the huge increase in cruise and container traffic that will follow the Panama Canal expansion and promote legislation supportive of other County infrastructure projects. During several subsequent trips to the state capitol, LaMarca met with lawmakers and addressed legislative committees to promote the County agenda. Upon returning from Tallahassee, he documented his progress in the following February Newsletter. Read on... – [editor]

Tallahassee

Bound


By Commissioner Chip LaMarca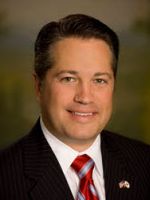 BROWARD COMMISSIONER
CHIP LAMARCA

In my last article I talked about "My New Year's Resolutions for Broward County." That list included projects critical to the expansion of Port Everglades as well as the economic vitality of Broward County.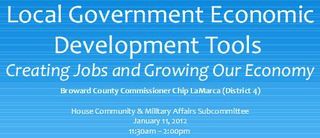 During the opening week of the Legislative Session, I was privileged to participate in a panel discussion before the House Community and Military Affairs Subcommittee. The presentation, "Local Government Economic Development Tools: Creating Jobs and Growing Our Economy," focused on the County's collaboration with the Greater Fort Lauderdale Alliance. I asked the committee to reevaluate pending legislation, Florida House Bill 319, intended to repeal the local business tax (LBT) in the state. This LBT was formerly known as the occupational license fee, but was renamed in 2007. Revenues received through the LBT have supported joint efforts to create 8,668 new targeted industry jobs, attract 50 new companies to the County and serve more than 1,517 local companies with retention and expansion services between 2007 and 2011. All of this in support of my campaign promise-my 4-4-4 plan to attract new companies to District 4 and to work to create jobs in Broward County. If the LBT is repealed, Broward will lose approximately $3 million per year that is currently reinvested back into the community for economic development programs that create and retain jobs right here in our community.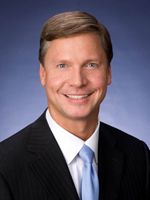 HOUSE SPEAKER
DEAN CANNON

I was also pleased to meet with Florida House Speaker Dean Cannon to discuss beach renourishment funding, as well as funding for the Broward Sheriff's Office Crime Lab and Port Everglades. My meeting with Florida House Transportation and Economic Development Appropriations Subcommittee Chairman Mike Horner focused on Port Everglades' access to a portion of the $35 million in seaport funds within the Department of Transportation package, House Bill 1399.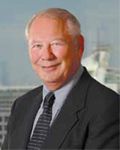 PORT EVERGLADES
DIRECTOR PHIL ALLEN

During the following week, Port Everglades Chief Executive Phil Allen and I led a group of business and community leaders that descended on Tallahassee to push for funding and legislative initiatives supporting Florida's ports, especially Port Everglades. The group included representatives from Stiles Corporation, Florida East Coast Railroad, Paradise Bank, Greater Fort Lauderdale Alliance, Broward College, Holland America, the Port Everglades Pilots Association and the Port Everglades Association. The group participated in key meetings with Florida leaders to stress the importance of growing Port Everglades, one of the state's major economic engines, supporting trade growth, and readying Florida's ports for the future through infrastructure investment initiatives. In particular, the group attended a Senate Transportation Committee meeting to support SB 1168, Freight and Logistics Development Incentive legislation sponsored by Sen. Ring. The bill creates additional statutory investment programs to enhance the growth of freight and logistics businesses in Florida by:
Increasing the minimum statutory funding level for the state's on-port investment program from $8 million to $15 million;

Creating a new Strategic Port Investment Incentive program with a minimum statutory funding level of $35 million for projects that provide important access and major on-port capacity improvement;

Authorizing a tax credit of $3,000 per job that is created or equal to 5% of the capital investment by a Florida business in a freight and logistics" facility that exports or imports cargo through a Florida seaport.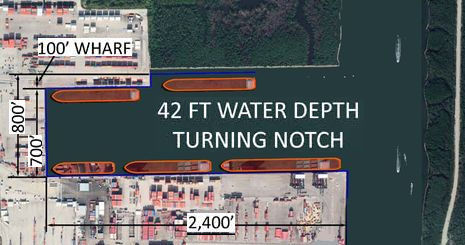 The group also discussed restoring Florida Department of Transportation's (FDOT) recent $1.03 million cut to the programmed funding for Port Everglades' Turning Notch project. Meetings were held with Lt. Governor Jennifer Carroll, Chief Financial Officer Jeff Atwater, Senate President Mike Haridopolos, House Appropriations Chair Denise Grimsley, FDOT Secretary Ananth Prasad, Department of Economic Opportunity Executive Director Doug Darling, Rep. Mike Horner, Rep. Brad Drake, Rep. Lake Ray, Sen. Benaquisto, Sen. Latvala and several Broward Delegation members including Sen. Rich, Sen. Ring, Sen. Bogdanoff, Rep. Jenne, and Rep. Moraitis. As a result of these meetings, Rep. Moraitis and Rep. Jenne signed a joint letter to Governor Scott and FDOT Secretary Prasad stressing the importance of funding for the port's major projects, such as the Inter-modal Container Transfer Facility (ICTF) and turning notch projects, and urging them to make Port Everglades a priority as the state develops its seaport funding plan. In a letter from Secretary Prasad following the meeting, he indicated FDOT's commitment to the turning notch project as a high priority. This is an outstanding example of the type of partnership we are working to achieve here in Broward County-the partnership between private business and government to create jobs and grow our economy. Government's role should be to support business and job creation and not to stand in its way.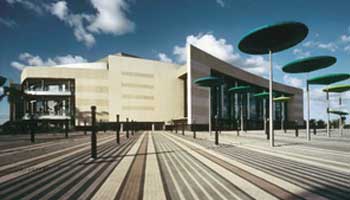 BANK ATLANTIC CENTER

I would also like to address some misinformation that I have heard regarding the recent loan to the Bank Atlantic Center. Broward County Commissioners approved a $7.7 million loan to renovate the Bank Atlantic Center with prospects to share in future profits. The Bank Atlantic Center is a County-owned building managed by the Arena Operating Company (AOC), this means that you and I own the building. The facility is widely used and ranks 10th nationwide in entertainment venues. The agreement requires that the AOC repay the $7.7 million loan with a minimum 4% interest rate over 5 years. The County will also receive 20% of any profits once the arena has reached a profit margin of $12 million in any year. Commissioners were told the potential to exceed that profit threshold looks promising. In the end, my decision to support this loan was based on the fact that we own the building and we need to reinvest in it to keep it a viable entertainment venue.

I never lose sight of what is important. That is you the residents of our beautiful district. If there is anything that we can do to assist you, please do not hesitate to contact my office at 954.357.7004 or by email at [email protected]. You can also stay updated by viewing our website www.broward.org/commission/district4, as well as signup to receive email updates from us.

As always, it is an honor to serve you.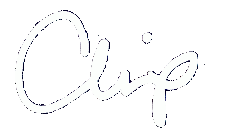 Chip LaMarca
Broward County Commssioner
District 4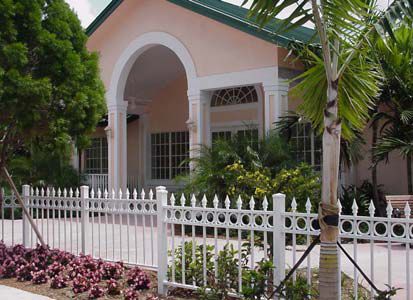 BEACH COMMUNITY CENTER

February 16, 2012 - Amid a whirlwind tour of town hall meetings, Congressman Allen West made a pit stop at the Beach Community Center from 5 to 7 pm on January 11th before heading to the Jupiter Community Center on January 13. Like a similar meeting held there last February with West and State Senator Ellyn Bogdanoff, it was convened by the neighborhood association as a platform for the community's local elected officials.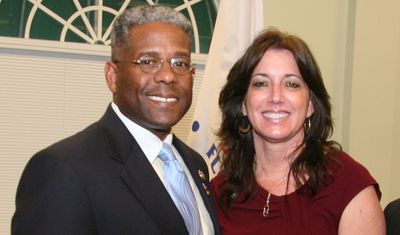 WEST AND BOGDANOFF LAST YEAR

Addressing a healthy local audience of roughly 150 Galt Mile constituents; West blended patriotic dramaturgy with a dark picture of our future. After marching a perimeter around the Beach Community Center auditorium, a six-person police honor guard preceded a strained rendition of America the Beautiful performed by a would be club singer in a cheap tux. A Powerpoint presentation that West used to rally the weekday dinnertime audience was punctuated by the theme from "Patton".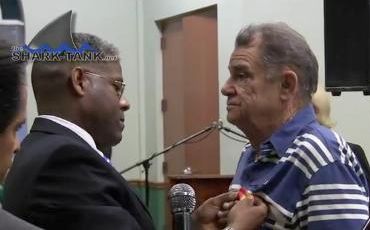 CONGRESSMAN WEST PINS MEDALS ON EDWARD AYERS

Following a half hour of introductory theatrics that culminated with West pinning a bag full of medals on local Vietnam veteran Edward Ayers, he opened his town hall meeting by welcoming local officials that dropped by to share a sound bite with the controversial congressman. Ayers was originally awarded three purple hearts, a Republic of Vietnam Service Medal and the National Defense Service Medal following his service in Vietnam. In time, he lost them. West needed a hero. Ayers wanted his medals replaced. Shazam!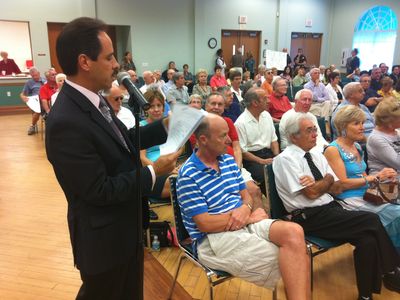 PIO IERACI INTRODUCES CONGRESSMAN WEST

Since the meeting was hosted by the neighborhood association to broaden local access to the District 22 Congressman, Galt Mile Community Association President Pio Ieraci moderated an hour-long question and answer period. Rather than rehashing the evening's animated repartee, West provided a policy brief for release to his Galt Mile constituents. A few days earlier, he slipped a copy to the local media.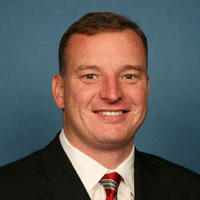 CONGRESSMAN TOM ROONEY

Given ensuing events, it might be the last message that West delivers as our Congressman. On January 31st, West jumped ship, announcing that he would forego running for reelection in District 22. He issued a statement that began "After much prayer, reflection and discussion with my close friends and family, I am announcing today my decision to seek reelection in Florida's proposed 18th Congressional district. I have always believed the state of Florida would be best served by having both Congressman Tom Rooney and myself in the House of Representatives working to solve our nation's most pressing problems."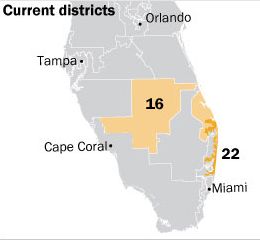 A squirrelly redistricting process reconfigured West's already Democrat-heavy 22nd Congressional District by frontloading a battalion of additional Democrats. Earlier in the day, the 16th Congressional district's Representative Tom Rooney (R-Fla.) decided to move his campaign, announcing that he would run in the newly formed 17th Congressional district on the coast, which includes a sizable Republican constituency carved from the western part of his former 16th Congressional district.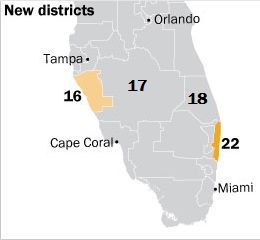 West, in turn, will run in Rooney's former stomping ground, which is re-numbered from 16 to 18 under the new plan. Although the swing 18th District was abandoned by Rooney for the solidly Republican 17th District, it's still West's best chance to reclaim the new life he carved out in Washington. About 25% of West's former district will be part of his new 18th district, which is based in Port St. Lucie.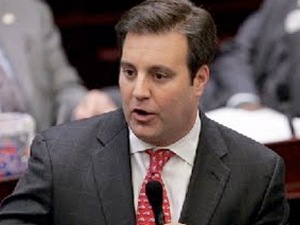 ADAM HASNER TO RUN IN DIST. 22

The third party in this round of political musical chairs is former Florida House Majority Leader Adam Hasner, R-Boca Raton, who abandoned his U.S. Senate bid when the redistricting music stopped. Term limited out of the Florida Statehouse in 2010, Hasner will step into the G.O.P. vacuum left by West in Congressional District 22.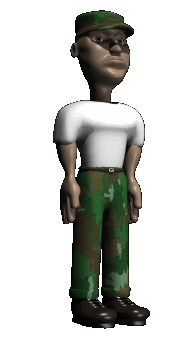 Challenging some anonymous hostile constellation of conspirators, West concluded his statement with "As a 22-year United States Army veteran who commanded troops in combat, one should never underestimate my ability to be a strategic thinker. My voice for the restoration of constitutional principles for our Republic shall continue to resonate through Florida and on Capitol Hill."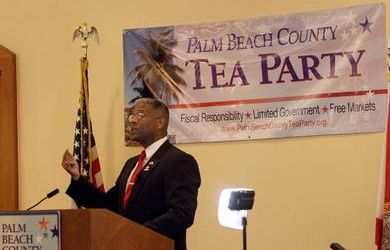 WEST AT PALM BEACH TEA PARTY

West went ballistic upon discovering that his reelection aspirations hit a brick wall. Prior to the rookie congressman's first year in Washington, he became a Tea Party icon, cultivating access to their hyperactive social media network. They blame Tallahassee Republicans for trying to wax West's political career. Despite his rookie credentials, West's veteran fundraising skills have inflated his campaign war chest to $5.85 million, which he'll need to wage a campaign on untested swing turf.

West's January 11th message to the last Galt Mile audience he is likely to represent in Congress randomly borrowed from a recent policy paper about misadventures on Capitol Hill. Drawing on the heroic military persona he developed for his successful run at congressional predecessor Ron Klein, West's message offers an overwhelming list of obstacles that threaten every aspect of American life. As I said, a dark picture of our future. The following apocalyptic vision ends with West standing alone against the primary forces of nature – in defense of the Republic. See for yourself: – [editor]




POLITICS OR POLICY?


By Congressman Allen B. West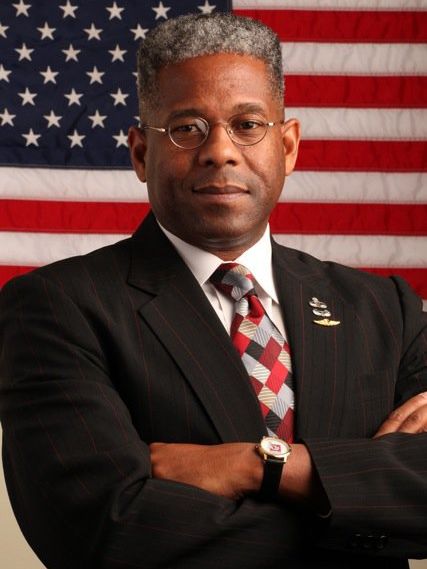 CONGRESSMAN ALLEN WEST

In November 2010, I was elected to represent the constituents of Florida's 22nd Congressional District. Along with others of my Freshman class, I was sent to Capitol Hill on the wave of discontent sweeping our nation regarding the failure of those in our Nation's Capital to adhere to our constitutional principles. I was sent to address our inability to rein in wasteful spending, spiraling debt and deficit, and provide the courage to tackle the critical reforms that must be made to protect and preserve Medicare and Social Security.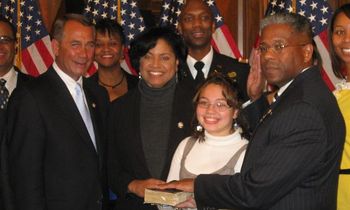 CONGRESSMAN ALLEN WEST TAKES OATH OF OFFICE

In January 2011, I again reaffirmed the oath I took 22 years ago as a young Second Lieutenant in the United States Army to support and defend our Constitution and this nation, and the standards I carried onto this battlefield of ideas were the same that I have always carried: conviction, character, integrity and a patriotic love for this country.

Unfortunately, there are not many in Washington, D.C. who carry those standards, as the events of the last few days of 2011 have demonstrated.
I stand with my fellow Americans who are disgusted and disappointed by the absurd political machinations we have just witnessed with the passage of this ludicrous two-month extension of the payroll tax cut, unemployment benefits and sustained growth rate (SGR) for Medicare providers.
How anyone can attempt to defend this decision as the proper and intelligent way to implement policy is beyond me. However, this decision exposes a far great systemic problem on Capitol Hill, and indeed America.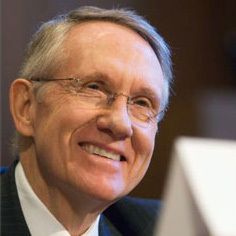 SENATE MAJORITY LEADER HARRY REID

Along with the United States Senate's inability to pass a budget in nearly 1,000 days -- forcing the passage of numerous Continuing Resolutions simply to keep the Federal Government sputtering along -- not to mention the refusal of Senate Majority Leader Harry Reid to consider the nearly 30 bills already passed by the House of Representatives designed to stimulate jobs and economic growth, this two-month extension, and the ridiculous dance carried out by the negotiators, exposes clearly the political dysfunction paralyzing our country.

Furthermore, this political dysfunction is representative of a societal dysfunction enhanced by manipulative demagoguery promoted by a complicit media.

The United States of America is at a critical crossroads in its young history. We are facing enormous challenges both within and without.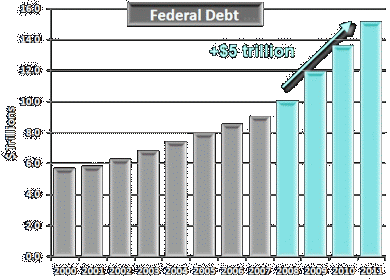 The Federal debt has swollen to over $15 trillion, with three straight years of trillion-dollar-plus deficits. Our government must borrow 42 cents of every dollar it spends. Without critical reforms, our Medicare and Social Security programs will be bankrupt within 15 years. Nearly 49 percent of Americans are on some form of government aid.
As we begin 2012, Iran continues on its stated course of acquiring nuclear weapons. Iraq is imploding before our eyes. Egypt is falling to radical Islamists. The future of North Korea is uncertain and unsettling.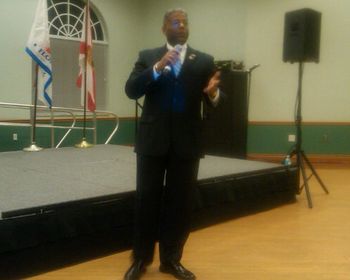 ALLEN WEST AT BEACH COMMUNITY CENTER - JANUARY 11, 2012

Yet with all of this facing our nation, is the best we can offer our citizens a pathetic two-month extension of payroll tax reduction and unemployment benefits? The House of Representatives passed a one-year extension. We sent that bill to the Senate – after all, it is what President Obama and Majority Leader Reid asked for.

But clearly the President and Senate Majority Leader are not really interested in doing what is right for the country and we, the people. Americans are looking for certainty and confidence in the American economy and this limited extension delivers neither. The insane Kabuki dance will continue as another problem remains unresolved.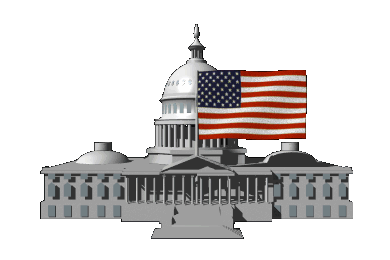 Our nation is desperately seeking leadership in our Nation's Capital, not crisis management, and these elected officials continue to demonstrate, again and again, that they are incapable of leading.
This two-month extension is just another instance of political antics triumphing over policy and principle. It again demonstrates that incompetence and ineptness clothed in election-cycle sound bites win over common sense and problem-solving.
Men and women of principle are becoming a dying breed in this Republic, sadly hastening the decline and eventual demise of these United States of America. I will not allow that to happen.

Allen B. West
22nd Congressional District

Egad!
- [editor]
Click To Top of Page

---


Commissioner

Bruce Roberts



Sus Dev|| Turtle

Lights || Air Show


While You Were Out!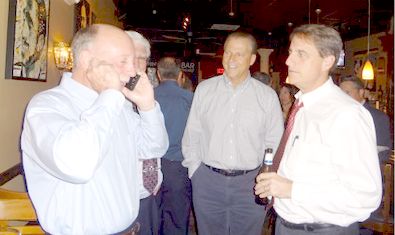 ROBERTS AND SEILER CELEBRATE ROBERTS' VICTORY
March 23, 2012 -

On March 13, 2012, District 1 City Commissioner Bruce G. Roberts was one of two Fort Lauderdale Commissioners - along with Romney Rogers - up for re-election. He paid the City's $100 fee for administrative costs and one percent (1%) of his City Commissioner's salary ($300) as required by the State of Florida. If elections are held every three years, and every seat is up for election at the same time, why did Roberts and Rogers have to wait until March 13th when Jack Seiler, Charlotte Rodstrom and Bobby Dubose nailed their seats on January 31st? The City of Fort Lauderdale website explains the rules as follows: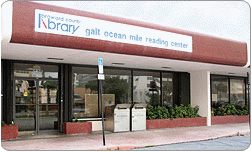 GALT OCEAN MILE LIBRARY POLLING PLACE
"The primary election is held the second Tuesday in February, only if there are more than two candidates running for the same office. If such is the case and one candidate wins with 50% + 1 vote, then he/she is automatically elected; if not, then the two top candidates are placed on the ballot for the general election, which is held the second Tuesday in March. If, however, there are only two candidates running for the same seat, then they run only in the March election. In the case where no one qualifies to run for office against an incumbent, then he/she is automatically elected."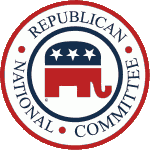 While Fort Lauderdale Vice Mayor Bobby Dubose skated by unopposed, Mayor Jack Seiler and two-term Commissioner Charlotte "NO" Rodstrom won their January 31st races. Wait a minute! What happened to the mandated primary in the second week of February? It became snack food for Tallahassee lawmakers playing "Chicken" with the Republican National Committee (RNC). In an effort to temporarily monopolize a national spotlight by heightening Florida's influence over the 2008 Presidential election, the Republican legislative leadership pumped out bills that moved the State's Presidential Primary from March 6th to the last Tuesday in January (January 29, 2008), predating the Iowa caucuses and presidential primaries in New Hampshire, Nevada and South Carolina (the four delegate events officially sanctioned by the RNC in February). For leapfrogging the four early primary states in defiance of a National Republican Party rule against state primaries or caucuses convened before February, Florida lawmakers sacrificed half of the state's 99 delegates.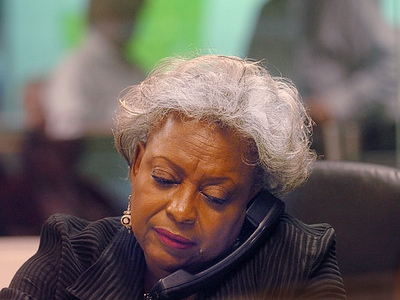 BROWARD SUPERVISOR OF ELECTIONS BRENDA SNIPES

In 2012, the last Tuesday in January was January 31st. Since Broward Supervisor of Elections Brenda Snipes had already prepared and staffed polling places for the January 31st presidential primary, the municipal candidates thereon piggy-backed their primary races to save a buck. Absent the allure of the well-publicized national contests, the standalone March 13th general municipal elections in Fort Lauderdale promised excitement comparable to watching lettuce wilt.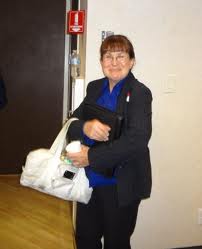 DISTRICT 1 CITY COMMISSION
CANDIDATE MARY GRAHAM

On the "big" day, Commissioner Roberts cornered 83.94% of the 2,235 votes cast, leaving 16.06% to challenger Mary D. Graham, a 55 year-old architect who formerly served on the Fort Lauderdale Planning & Zoning Board and currently sits on the Broward County Planning Council and the City's Fire-Rescue Facilities Bond Blue Ribbon Committee. Having offered a poorly publicized, somewhat fuzzy "pro-neighborhood" campaign platform, most Galt Mile voters knew little about Graham or what prompted her to run.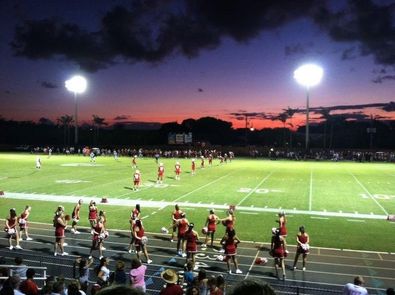 CARDINAL GIBBONS HIGH SCHOOL ATHLETIC FIELDS LIGHTS

During a brief pre-meeting introduction, she told the Galt Mile Advisory Board that her residence at 6170 NW 32 Terrace in Fort Lauderdale provided her with the appropriate District 1 credentials. After describing her service record on local boards and committees, Graham said that she earned a Bachelor's degree in architecture at Cornell University in 1984 and this was her first brush with elected office. The issues she used to heighten badly needed name recognition were less than compelling. Most Galt Mile residents could care less about the city's decision to allow lights on the Cardinal Gibbons High School athletic fields or build a fire station in Hardy Park.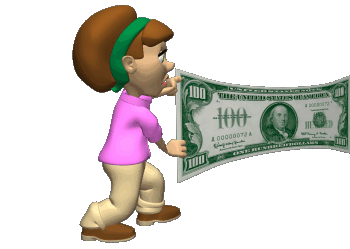 Her campaign finance records paint the picture of a candidate only willing to put a big toe into the campaign. On November 22, 2011, she loaned her campaign $600. Later that day, she paid the $100 City qualifying fee, the $300 State assessment and on December 21st, she paid $17.50 to the Broward Supervisor of Elections for a District 1 registered voter list. On January 24th, Graham gave Ace Printing $15.90 to Xerox something. Altogether, Graham spent $433.40 on her grand experiment.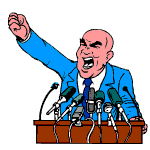 In contrast, Roberts spent $48,065.17 of the $73,139.46 he collected to convince voters that he earned another three years. Dusting off the same rhetoric used by Seiler and Rodstrom in January, he repeated that the current commission hadn't raised the city's property tax rate or fire assessment fee, reduced the operating budget by $18 million over the past three years, permanently eliminated about 300 unfilled employee positions, and softened the City's pension obligations.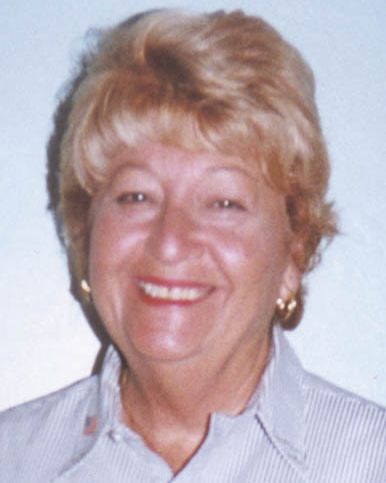 GMCA SECRETARY
FERN MCBRIDE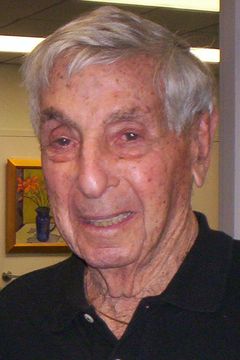 LIBRARY MAVEN
HERMAN GARDNER

When GMCA Secretary Fern McBride returned from voting at the Galt Ocean Mile Library polling site shortly after Noon, she announced that only 34 people voted prior to her casting a ballot. Of the 7 voters who arrived at the Library between 1 and 1:30 PM, two said they read about the election in the Sun Sentinel while 4 were alerted by the Galt Mile News. One couldn't recall. The number of votes doubled a few minutes later when President Herman Gardner of the Friends of the Galt Mile Library hosted a 2 PM book review that attracted roughly 40 attendees. Fortunately, many of these avid literary boosters opted to fulfill their civic duty while Gloria Kline interpreted Alice LaPlante's "Turn of Mind". One Regency Tower resident stood by that association's entrance in the early afternoon, encouraging passing neighbors to vote. The next dribble of voters blew into the Library between 5 and 6 PM, again doubling the site's electoral output.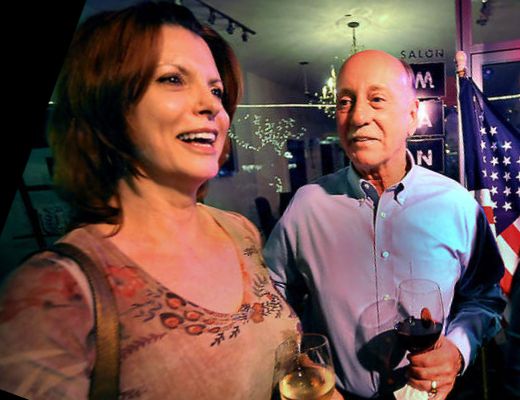 COMMISSIONER ROBERTS AND WIFE
SCHARLENE CELEBRATE PLURALITY

Ironically, the greatest threat to Roberts' candidacy was the general impression that he was a "shoo-in" for the commission seat. When it's widely accepted that a particular candidate is best suited to the position, most voters will view the election as a formality and leave the job of voting to others. The vast majority of Galt Mile residents first learned that they missed the election while watching the news later that evening. If pleased with the outcome, they owe a debt of gratitude to our absentee voters.

Technically, none of the voters who cast their ballots on March 13th played a part in Roberts' re-election. Of the 1,876 total votes that Roberts collected, only 837 were cast at the polls. The 1,039 absentee ballots favoring Roberts exceeded the total 359 votes snatched by Graham. As such, the District 1 City Commission contest wasn't decided in Fort Lauderdale. In fact, it probably wasn't decided in Florida.
Roberts earned this election win. Even those with mixed feelings about the Commissioner are forced to admit that he gets the job done in the trenches. Every concern brought up by the neighborhood association was addressed expeditiously. Maintaining "on call" status for more than two years, He and Commission staffer Robbie Uptegrove were never too busy or "important" to take calls from Galt Mile residents bothered by street noise, low-hanging tree branches, and sidewalk tripping hazards – even death rays from Hallandale Beach. Having locked up another three years of Commission migraines, Roberts rolled up his sleeves and cranked out his March, 2012 post-election update.
The Hand on the Switch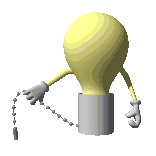 One of the municipal undertakings Roberts looks at is the State Road A1A Light Replacement Project, a tribute to Murphy's Law that should resonate with Galt Mile residents. In April of 2007, the City ambushed Galt Mile associations with infraction notices footnoted with "6-51 Artificial Lighting Violation", a little known city ordinance governing turtle-safe lighting requirements for beachfront communities. After apologizing for the aspersive recrimination, City Code Compliance representatives met with Galt Mile Association officials to negotiate a formula for balancing the lighting requirements for sea turtles with the security needs of local residents. Along with curing 98% of the outstanding violations within 12 months, the plan included a methodology for addressing future compliance violations without placing undue strain on association budgets already burdened by repair costs for uninsured hurricane damage, skyrocketing windstorm insurance premiums, code compliant storm mitigation and forced carrying costs for non-contributing units frozen in foreclosure.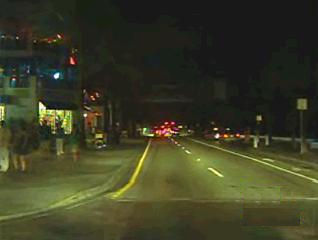 CITY DARKENS A!A

Simultaneously, the Florida Fish and Wildlife Conservation Commission (FWC) forced the City (which owns the street lamps on the east side of A1A) as well as the Florida Department of Transportation (FDOT) and FP&L (whose lamps jointly line A1A's west side) to black out street lighting along the beachfront State Road in deference to disoriented sea turtle hatchlings. Crime skyrocketed and tourism plummeted as waves of homeless persons waltzed into the darkened beach area arms akimbo with those who prey on them. After retrofitting hundreds of street lamps with shields endorsed by the FWC, the erratic State Agency reversed its approval and threatened another blackout.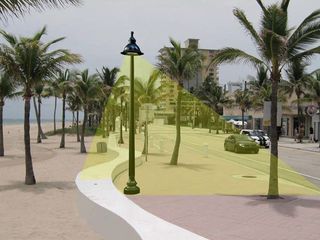 TURTLE FRIENDLY LAMP

The city retained environmental engineering consultant Chen-Moore & Associates to redraw the A1A lighting plan from Harbor Drive to NE 9th Street with newly developed turtle-friendly fixtures. Already approved by FDOT, coastal cities like Riviera Beach and Delray Beach also plan to deploy the new fixtures. To replace the existing cast iron poles, rewire the lamp bases and install the new fixtures, on April 20, 2011, the city cut a deal with low-bidding electrical contractor Southeast Underground Utilities Corp. for $1,609,422.00 plus 10 percent contingencies and 7 percent engineering fees for a total of $1,883,023.74. In June, the agreement was signed off by Public Works Director Al Carbon, Finance Director Doug Wood and Assistant City Manager Phil Thornburg.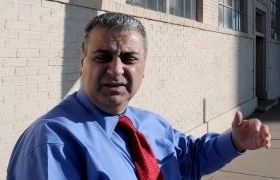 TRAFFIC ENGINEER JIHAD EL EID

A week later, the FBI raided the company's business offices at 1700 NW 65th Avenue in Plantation. Executing a search warrant, agents seized documents related to the Broward County Traffic Engineering Division. After low-bidding a $4 million contract to better synchronize traffic signals and provide drivers with more green lights – despite little progress – the contract amount exploded to $21 million. The county auditor singled out the former head of Broward's Traffic Engineering Division, Jihad El Eid, for complicity in the Southeast Underground Utilities scam. The county handed its collected evidence to the State, where it was passed to the FBI.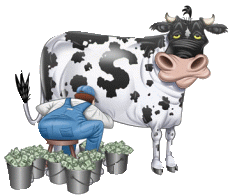 Alleging that Southeast Underground Utilities overbilled the county at least $3 million, and did work that was defective, Broward's chief trial attorney Michael Kerr sued the company on August 3, 2011. Apparently, in exchange for El Eid greasing the county cash cow, the company bought him a Ford Mustang and a Southeast official accompanied him on gambling trips. After being canned by the county in September of 2010, El Eid landed in Amarillo, Texas, where Broward's deposed traffic chief was hired by the city as a traffic engineer.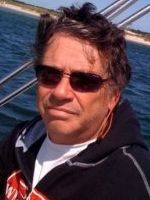 FRED HADDAD

While El Eid's attorney, mob lawyer Fred Haddad, has stated that the FBI has declared his client a "person of interest," El Eid's alleged indiscretions seem to be limited to bilking county taxpayers. If the contracts held by Southeast for scores of past, present and future statewide FDOT projects are also tainted by kickbacks, graft and/or rigged bids, the case would elicit the kind of media attention that regional Bureau chiefs live for. Anyway, it's comforting to know that our struggling hatchlings are in such trustworthy hands. Read on... – [editor]


From The Desk of


Commissioner Bruce G. Roberts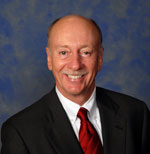 DISTRICT 1 COMMISSIONER
& V.M. BRUCE G. ROBERTS

I would like to offer my appreciation to all of the District 1 voters who participated in the March 13, 2012 municipal election. I am eager to continue serving you and this great City. The current Commission has worked well together to make our City the best place to live, work, play and raise a family. I have an open door policy, and when you contact me, I promise to respond quickly. I may not have immediate answers, but you will receive a reply right away. I will continue to engage residents and businesses in District 1 and throughout the City to help find creative solutions to the issues we face. The past three years have been a positive experience for me and I will continue to bring your voice to City government.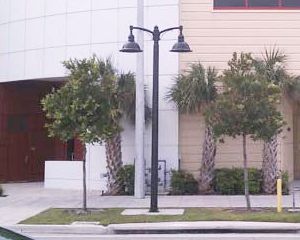 TURTLE FRIENDLY LAMP AT A1A FIRE-RESCUE STATION

SR A1A Light Replacement Project - Progress Update: Southeast Underground Utilities Corp. (Prime Contractor) is currently in the process of removing 101 cast-iron poles, pulling new wires through the existing conduit, drilling new holes for anchor bolts in the existing foundations and setting new poles. This project is a joint venture between the Beach Community Redevelopment Agency (CRA), the City of Fort Lauderdale Parking Division and Florida Department of Transportation (FDOT) to replace the existing city owned lights along east side of SR A1A with Turtle Friendly Lights. This project extends from Fort Lauderdale Beach Park to Sunrise Boulevard. In addition, due to our efforts, other beach municipalities have now been approved to use this fixture for their beach lighting projects. Over the past several months, City staff has worked with lighting manufacturers, FDOT and Florida Fish and Wildlife Conservation Commission (FWC) to design a permanent recessed light fixture to replace the acorn style lights. The new lights provide a non-visible source from the beach and zero tolerance of light on the sand, while at the same time producing lighting on the roadway and sidewalk. This task required development of several prototypes and field tests on site with FDOT and FWC. A total of 110 light poles and 220 light fixtures will be placed along a two-mile segment of SR A1A on Fort Lauderdale Beach.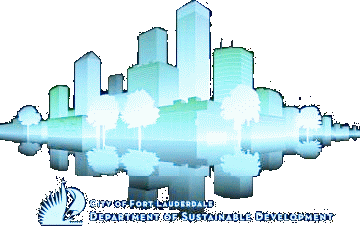 City's Reorganization Results in a New Department of Sustainable Development: As you may have heard, in October 2011, City Manager Lee Feldman began a significant reorganization of the City's operational structure. One of the main objectives of this reorganization is to break down the walls between City departments to enable them to work more efficiently together and to provide better service to our neighbors---to Build Community. As part of the reorganization, the Department of Sustainable Development (DSD) was created to combine Building Services, Code Enforcement, Planning and Zoning, Housing and Community Development, Economic Development, and both the Northwest-Progresso-Flagler Heights CRA and the Beach CRA. As staff implements this new organization, they plan to reach out to our neighbors throughout the year with e-newsletters to communicate project updates, introduce new names and faces, and share with you the improvements the City is making to our operations. I welcome you to visit, call, or email Greg Brewton (Director of Sustainable Development) if you have any comments, questions or suggestions. There is also an on-line survey you can complete to help staff identify ways to improve services to our neighbors.

DOWNED STOP/YIELD SIGNS: If you happen to find a downed sign in your neighborhood or elsewhere within the City, please call Broward County's Traffic Engineering Department directly. They want to ensure that these significant public safety issues are handled immediately. The number to their front desk is 954.847.2600. Thank you in advance for keeping an eye open for these hazards!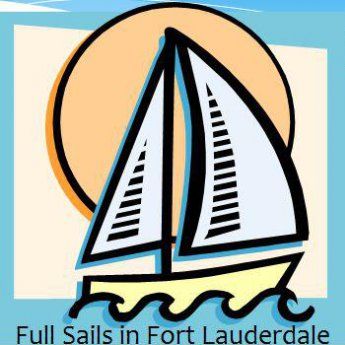 Full Sails in Fort Lauderdale: is a temporary 2012 - 2013 public art exhibit in the parks, public right of ways and private landscapes in the City of Fort Lauderdale. One hundred large mast sculptured sailboats will festoon the City, cutting a vibrant bright colored swath through A1A, Las Olas Boulevard, Riverwalk, Downtown, 17th Street Harbor Shops and Sistrunk Boulevard. This program will enhance the visibility of local artists, beautify Fort Lauderdale business districts, and promote tourism. At the end of the exhibition period, the Fort Lauderdale Parks and Recreation Department Foundation will auction the sailboats to raise much needed funding for recreational programs including scholarships, events, and sport & leisure activities for the residents of Fort Lauderdale.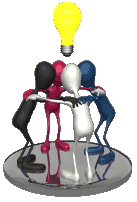 Strategic Plan: The City Manager recently met with our Community Building Leadership Team to review the progress we are making on our Strategic Plan which is based on our mission, We Build Community. The plan is being developed around five Cylinders of Excellence: Infrastructure, Public Places, Neighborhood Enhancement, Business Development and Public Safety. More than 100 employees are participating in the strategic planning. Five interdepartmental teams represent each Cylinder of Excellence – led by our Structural Innovation Division and Department Directors, the teams have already made significant progress in three specific areas: 1) Environmental Scan (each team reviewed key demographic, statistical and performance-related data to gain insight into community trends and identify factors that will influence the direction and goals of our organization); 2) Strengths, Weaknesses, Opportunities and Threats (SWOT) Analysis (participants developed a SWOT analysis to identify the main internal and external issues that effect how We Build Community); 3) Draft Goals and Objectives (using information obtained from the Environmental Scan and SWOT Analysis, the teams developed draft goals and objectives for each Cylinder of Excellence). Over the next two months, the strategic planning teams will focus on finalizing the goals and objectives, and establishing performance measures, targets and benchmarks that will be used to evaluate how well we are achieving our goals and objectives. Throughout the process, staff will work closely with the visioning initiative to make certain that our Strategic Plan is reflective of community priorities. If you would like further information on the strategic plan, please let us know and we can send you the entire memo from the City Manager.

Fort Lauderdale's GIS Website: The City of Fort Lauderdale's Information Technology Services Department invites you to explore the new Geographic Information System (GIS) website. The site catalogs our publicly available GIS applications and maps in a more dynamic and engaging fashion while making the applications you already use even easier to find. The new site is not just for City of Fort Lauderdale staff and neighbors. It contains useful information and tools for all Broward County residents and visitors. If you are a Broward County resident or if you are shopping for property in Broward County, you can use our FEMA Flood Zone application to determine your flood zone designation for insurance purposes. Explore the site at http://gis.fortlauderdale.gov/ and check back often to discover the new and exciting applications planned in the coming months.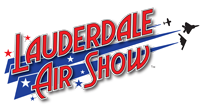 Air Show: After being grounded for a few years, the Fort Lauderdale Air Show is ready to take off in a big way. The mega tourist and local family event will return to the beach on April 28 and 29, 2012. Military planes and civilian aerial acts have not flown over the Fort Lauderdale sand since 2007 after organizers struggled to find sponsors to fund the event. A scaled back version nearly got off the ground last year, but was canceled at the last minute because of financial problems. Those problems no longer exist. Support from local and regional businesses have been instrumental in getting the show off the ground financially. The high-flying aerobatics - the Thunderbirds – will return to the 2012 show and organizers are trying to line-up the world famous Blue Angels for 2013. New civilian aerobat teams will also be featured. For the latest information and updates on the new and improved Fort Lauderdale Air Show, please go to www.lauderdaleairshow.com.

Pre-Agenda Meetings: A reminder that our meetings are always on the Monday before a Commission Meeting (unless that Monday is a holiday). The agenda is discussed, as well as any other topics that may arise. The first Monday of the month is at the Beach Community Center, and the third Monday of the month is at Imperial Point Hospital (south entrance) – always at 6p.m. Please call the office if you have any questions or need more information.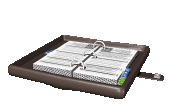 ROBBI
UPTEGROVE

Office Contact: Robbi Uptegrove – 954-828-5033; email:

[email protected]

. In addition to hosting the pre-agenda meetings twice a month, I am also available to attend your HOA meetings to update your neighborhood on what is going on in the City as well as answer any questions/concerns you may have. Please contact Robbi to schedule. If you would like to be on our email list to receive information, notifications or general information, please email us and you will be added.


If you need to reach Commissioner Bruce Roberts, please contact his assistant Robbi Uptegrove at 954-828-5033 or by e-mail at [email protected]. To access the City Commission Meeting Agendas and Minutes, Click Here. To actually watch the meetings recorded and archived on the Commission Meetings Video Webcast and Archives web site, Click Here.

---
Broward Commissioner Chip LaMarca
Strategic Thinking vs. Loyalty





The Price of a Promise?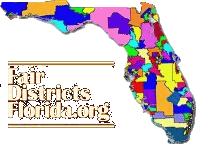 April 12, 2012 -

In 2002, when lawmakers in the Florida House and Senate drew election districts that were neither compact nor community based, campaign advantages that were brazenly engineered for Republican incumbents elicited a political gerrymandering challenge to the skewed redistricting process. As a stupefied electorate looked on in disbelief, the challenge was rejected by the Florida Supreme Court because compactness and adherence to community boundaries "are not constitutionally required" [In Re: Constitutionality of House Joint Resolution 1987, 817 So. 2d 819, 832 (Fla. 2002)]. In short, the Florida high court reminded the electorate that until gerrymandering was outlawed in the State of Florida, legislators could legally rig their own elections.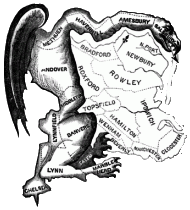 Original Gerrymander

After decades of mutely watching their legislators arrogantly create election districts blemished by incumbent and party advantages, Florida voters in 2010 finally took back a process that lawmakers had long ago turned on its head. Since the electorate approved Constitutional Amendment 5 and Amendment 6, Florida standards for the new decade's redistricting plan require compact, community based and contiguous election districts. They also prohibit boundaries from being drawn to favor incumbent lawmakers or any political party.

After approving newly drawn election districts for the Statehouse, on March 8, 2012 (one day before the 2012 Legislative session ended), the Florida Supreme Court kicked the Florida Senate's redistricting plan back to square one. Senators are normally term-limited after two four-year terms. By manipulating how voting districts were renumbered in their plan, Senators expected to control which two-year election cycle each of their fellow incumbents fell into, enabling them to serve for up to 10 years in the upper chamber.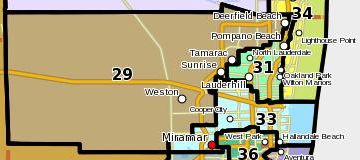 BROWARD SENATE DISTRICTS

In rejecting the scheme, incredulous Justices wrote "Adopting a renumbering system that significantly advantages incumbents by increasing the length of time that they may serve by two years most assuredly favors incumbents. Further, purposefully manipulating the numbering of the districts in order to allow incumbents to serve in excess of eight years would also appear to frustrate the intent of the voters when the term limits amendment was adopted."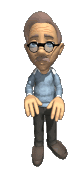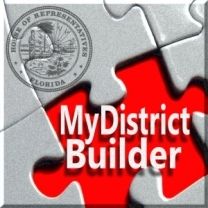 Plans submitted for the high court's approval by both houses created more Republican districts than those with Democratic voter majorities, despite the almost 500,000 voter edge held statewide by Democrats over Republicans in Florida. While the new Constitutional standards were somewhat distorted in the judicially approved house plan, they were virtually ignored in the Senate maps. In addition to giving incumbents an extra two years in the upper body, districts in the Senate proposal were shaped so that no incumbent senator would face an election challenge from another incumbent. As if to demonstrate their disdain for the electorate's constitutional intent, 23 of the 40 redrawn Senate districts magically featured GOP majorities. A flustered Florida Supreme Court dropped the hammer, rejecting the Senate plan by a 5-2 vote.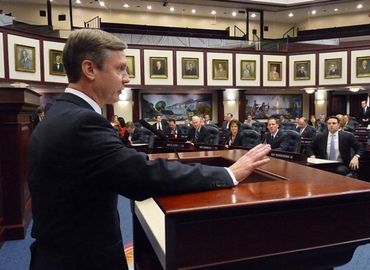 SPEAKER DEAN CANNON VOTES SENATE PLAN

The decision forced Governor Rick Scott to call a Legislative Special Session that extended the redistricting process to March 27th. A Senate plan with token changes that was generated during the special session was passed in the House by a party line vote and submitted to Attorney General Pam Bondi, who had 15 days to forward it to the Florida Supreme Court or send it back.

Deprived of their former right to openly rig elections, lawmakers who were used to selecting their voters were suddenly facing nerve-wracking elections wherein voters actually select their lawmakers. Beset by unprecedented career jitters, Statehouse Representatives, State Senators and Congressional candidates began frantically swapping constituencies, changing chambers or jumping the aisle to exploit any legal election advantage, no matter how small.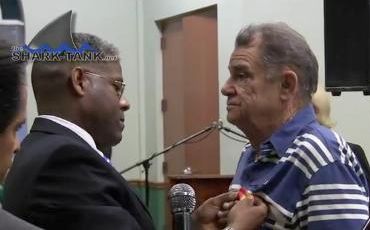 CONGRESSMAN WEST PINS MEDALS ON EDWARD AYERS

Galt Mile residents witnessed this new phenomenon up close and personal. On January 11, 2012, 150 Galt Mile residents took an early evening stroll to the Beach Community Center. After grabbing a chair in the auditorium, they settled in to watch a patented presentation by Congressman Alan West. After pinning a box full of medals on a local Vietnam Vet, orchestrating a paramilitary parade around the auditorium, whizzing through an hour-long Q & A hosted by GMCA President Pio Ieraci and delivering a disheartening eulogy for the American Dream, the District 22 Congressman sealed the dinner hour tryst by enshrining the mutual loyalty that bound West to his Galt Mile constituents.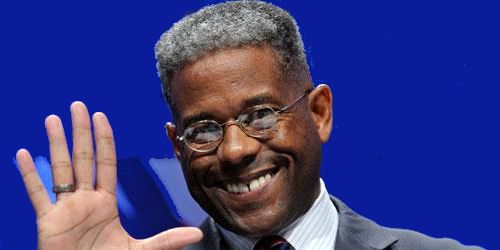 CONGRESSMAN WEST WAVES GOODBYE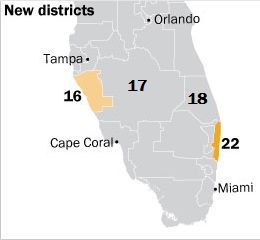 Two weeks later, West packed his bags and bugged out, announcing, "After much prayer, reflection and discussion with my close friends and family, I am announcing today my decision to seek reelection in Florida's proposed 18th Congressional district. I have always believed the state of Florida would be best served by having both Congressman Tom Rooney and myself in the House of Representatives working to solve our nation's most pressing problems." Loyalty aside, when the redistricting process soured West's re-election chances, he cut a quick three-way deal with the 16th Congressional district's Tom Rooney (R-Fla.) and former Florida House Majority Leader Adam Hasner (R-Boca Raton) to swap constituencies like collectibles.

CONG. TOM ROONEY, FLA. REP. ADAM HASNER AND CONG. ALLEN WEST

Tom Rooney would move his campaign to the newly formed 17th Congressional district on the west coast, which includes a sizable Republican constituency carved from the western part of his former 16th Congressional district. West will run in Rooney's former home District, which is re-numbered from 16 to 18 under the new plan and based in Port St. Lucie. Adam Hasner abandoned a U.S. Senate bid against Bill Nelson and stepped into the G.O.P. vacuum left by West in Congressional District 22.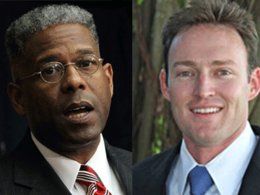 CONG. ALLEN WEST VS PATRICK MURPHY

In an attempt to explain why he abandoned his soon to be former constituents, West left a parting note to voters in the district that launched his political career, "As a 22-year United States Army veteran who commanded troops in combat, one should never underestimate my ability to be a strategic thinker. My voice for the restoration of constitutional principles for our Republic shall continue to resonate through Florida and on Capitol Hill." In a heartbeat, the loyalty he prized weeks earlier became fodder for a strategic shot at career advancement.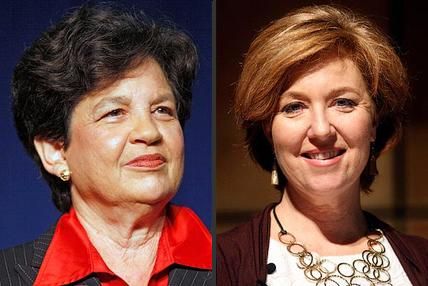 MAYOR LOIS FRANKEL AND COMM. KRISTIN JACOBS

When West jumped ship, Jupiter Democrat Patrick Murphy, a CPA and small businessman who planned to challenge West in District 22, followed the Tea Party icon to District 18, where he hopes to overcome West's $5.8 million to $1.4 million campaign finance advantage. Democrat Lois Frankel, the mayor of West Palm Beach, previously declared her Congressional candidacy in District 22. Since Frankel and Hasner both herald from Palm Beach County, the race was forming up without a hometown favorite for Broward voters. District 2 Broward County Commissioner Kristen Jacobs did the math. The redrawn Congressional District was flush with newly infused Democrats. Having served 4 terms on the Broward board, Democrat Jacobs decided to take a run at Frankel and threw her hat in the ring.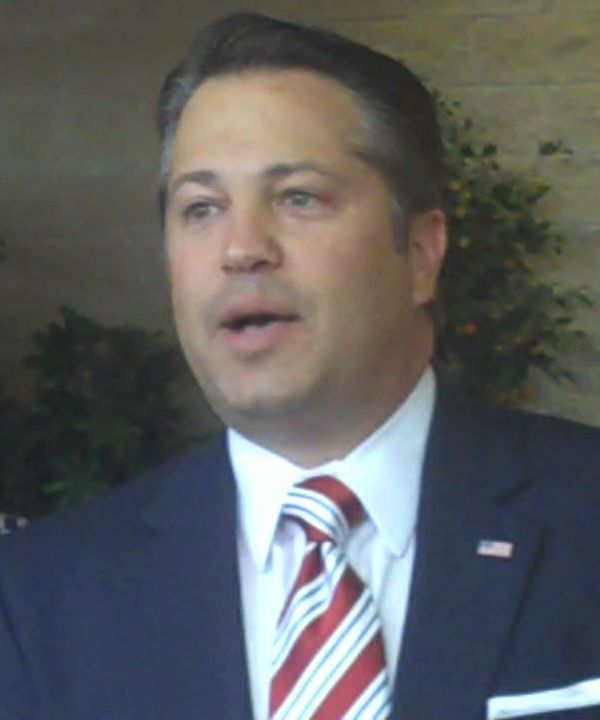 BROWARD COMMISSIONER
CHIP LAMARCA

With two players from that County up north and Jacobs giving Broward Democrats a familiar name on the ballot, political pundits wondered if a local Republican would have the juice to jump into the pond fearfully vacated by West. The only logical choice was Jacob's District 4 peer on the Broward Board of County Commissioners, Chip LaMarca.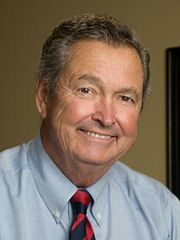 FORMER CONGRESSMAN
E. CLAY SHAW

Years spent as "the man behind the curtain" in South Florida Republican politics enabled LaMarca to quietly amass political markers from here to Tallahassee. Over the past year, the Broward Board's sole Republican was tagged repeatedly to press the County's agenda in the Republican State Capitol. Having helped revive the beach renourishment project, secured funding for key infrastructure projects like the Port Everglades expansion and shielded the popular Galt Ocean Mile Library from the County Commission's budgetary death squad, LaMarca's stock in District 4 was never higher. With local icons like former Congressman E. Clay Shaw in his corner, LaMarca's prospect for landing an all-expense paid two-year stay in Washington D.C. looked good.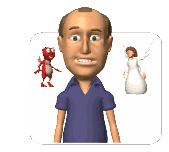 LaMarca, however, had a problem that rarely afflicts public officials. When faced with a unique opportunity for political advancement to a national arena, LaMarca weighed the toll it might take on his credibility. Two and a half years earlier, he made promises to a constituency that took a flyer on a marginally experienced County Commission candidate. He enumerated specific campaign objectives for public safety, economic recovery, beach renourishment, job creation and shutting down a pork trough that fueled Broward's longstanding reputation as an ethical slop sink. Conflicted over whether he had sufficiently delivered on his commitments, LaMarca exclaimed "It would be disingenuous to run for a different office so quickly."
Placing his constituents before his shot at political ascendency, LaMarca declined the fast track to Capitol Hill and decided to finish what he started. Galt Mile residents who've become acclimated to LaMarca's penchant for quietly getting the job done were pleased to learn that "strategic thinking" hadn't compromised his loyalty.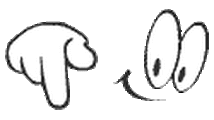 In his Early April Newsletter, LaMarca explains the rationale for his decision to his Galt Mile constituents, reviews the projects on his plate and snapshots the County's economic progress. He touches on the impending beach renourishment, the competitive enhancements to Port Everglades infrastructure and explains his leading role in Broward becoming a "Six Pillars" community. LaMarca also applauds the recent drop in Broward unemployment, outlines the continuing growth in tourism and stresses the importance of a vital Marine Industry. For details, read on... – [editor]

"There's still much more for me to do here at home"


By Commissioner Chip LaMarca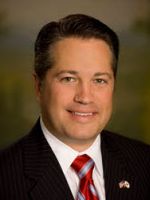 BROWARD COMMISSIONER
CHIP LAMARCA

As I am sure you have read, for the past few weeks, I have been reflecting on the opportunity to run for Congressional District 22, an opportunity which I did not create, but felt I needed to explore. I am sure you have read the same stories in the newspapers and on the blogs, as well as heard the same comments I have. Now you will hear from me-in my own words. As your elected representative on the Broward County Commission I owe all of those I represent an explanation as to why I considered this opportunity.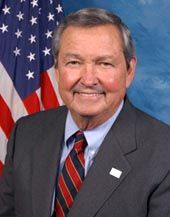 FORMER CONGRESSMAN
E. CLAY SHAW

I had a very clear mission and that was to "test the waters" for this opportunity. I formed an exploratory committee to ask the people about the viability of my candidacy. I spoke with people who I respect for good, honest advice; people like Congressman E. Clay Shaw, my Congressman for 26 years. He was very supportive of me and I believe that his support would have evened out the playing field from any endorsements that had been rolled out in an effort to keep me out of the race.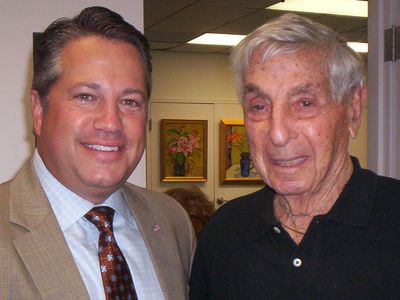 CHIP LAMARCA AND GALLEON
LIBRARY ACTIVIST HERMAN GARDNER

I was encouraged to do this, by many people who I consider to be looking out for my best interest, which includes my family, friends, supporters, Republicans and Democrats alike. The most encouraging suggestions came from community and business leaders in both Broward and Palm Beach counties.

In the end, it was clear that the best thing to do for my political aspirations would be to run for Congress. According to the research, it was certainly within reach. However, the right thing to do for the people of Broward County, for the people of District 4, for everyone who has told me that I am asking the right questions and trying to bring common sense to a process that desperately needs it, is to stay the course at the Broward County Commission.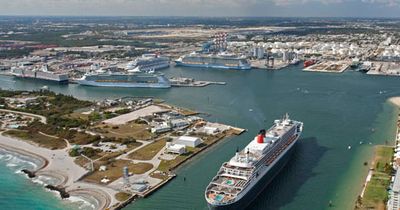 PORT EVERGLADES

There is still much more for me to do here at home. We have a critical beach renourishment project that will play a part in the success of the travel and tourism industry of Broward County. We have critical infrastructure projects at Port Everglades that will determine where we will fall in the strategic ports initiative both with Tallahassee and Washington, DC.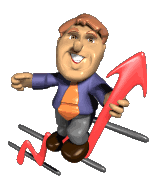 As you know this role for me has always been about creating jobs and growing our economy. If you read the Sun-Sentinel this week you saw the good news that we received- unemployment in Broward County fell from 8.6% to 8.3%. Broward County is much better off when compared to our neighbors to the north and south as well as overall unemployment for the State. Palm Beach County is at 9.6%, Miami-Dade County is at 9.9%, and The State of Florida is at 9.6%.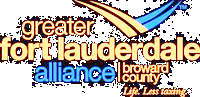 Broward has certainly positioned itself better as compared to the surrounding counties, but this would not have been possible without the Greater Fort Lauderdale Alliance and the business community that are bring new businesses to Broward County, as well as working to retain and support the struggling companies that are already working to employ Broward residents.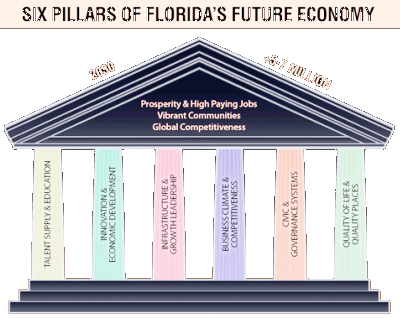 Just this week I was honored to be named as a co-chairman of the Six-Pillars Strategic Planning process for Broward County. The Six Pillars process is being led by The Florida Chamber Foundation at the state level, and is meant to help communities throughout the State of Florida prosper and create high paying jobs by creating a visioning process which looks to a 20-year horizon. Six Pillars will be addressing these topics which have been deemed critical to economic success in the future: talent supply & education, innovation & economic development, infrastructure & growth leadership, business climate & competiveness, civic & governance systems, quality of life & quality of places. In order to become a Six Pillars Community, a community, county or region in Florida must complete a 10-step process focused around the Six Pillars for Florida's Future framework. The framework serves as an organizing force for strategic planning at local, regional and state levels. It provides a means of harnessing fragmented viewpoints into a common and consistent conversation so that thoughtful and productive planning can take place.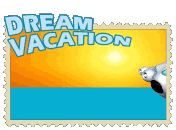 Broward has also benefited from 26 consecutive months of tourism growth. The Greater Fort Lauderdale tourism industry continues to surge, fueled by 11.1 million visitors from around the world spending $9.06 billion. However, Broward is still missing one thing that will help set us apart from other destinations, and I have met with anyone and everyone in the travel and tourism industry who I can get an appointment with, in order to re-engage the conversation of creating a true, world-class convention center hotel.

Additionally, I have met with leaders in our marine industry, an industry that is critical for the success of our economy. Think about the Boat Show and the economic impact of the world's largest boat show here in Broward County.
These meetings have given me one clear vision. I need to stay the course and continue the important work right here in Broward County. There will be time for other endeavors in the future. However, I have seen first-hand that the government closest to the people is most effective. So this is where I will continue to serve, and I cannot thank you enough for allowing me to do so.
If there is anything that we can do to assist you, please do not hesitate to contact our office at 954.357.7004 or by email at [email protected]. You can also stay updated by viewing our website www.broward.org/commission/district4, as well as signup to receive email updates from us.
As always, it is an honor to serve you.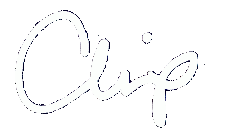 Chip LaMarca
Broward County Commssioner
District 4

Click To Top of Page

---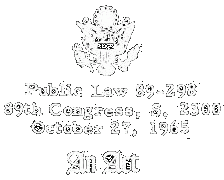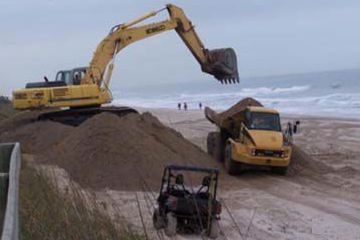 NEW BEACH CONSTRUCTION PLAN

April 21, 2012 - It's no revelation that our beach has been rapidly dwindling from the effects of tidal erosion. Since Broward County's beaches are uniformly under attack, the Broward County Shore Protection Project was authorized in 1965 for county-wide federal participation in beach erosion control (Section 301 of Public Law 89-298, October 27, 1965). Not a bad deal for the projected cost of $1,093,000 in 1965. The Project divided the County's deteriorating shoreline into three zones. The North Zone (Segment I) is about three miles of coast from the Palm Beach County line to the Hillsboro Inlet. The Middle Zone (Segment II) includes the roughly 10 miles of beach running from the Hillsboro Inlet to just north of Port Everglades. The South Zone (Segment III) ranges from John U. Lloyd Beach State Recreation area for 8.1 miles through Dania, Hollywood Beach, and Hallandale Beach to the Dade County Line.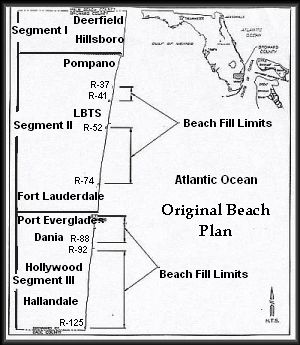 The original plan engaged the Army Corps of Engineers to supervise the pumping of sand dredged from five "borrow" sites north of Pompano Beach in Segment I and transported by ship to the coastal zones awaiting renourishment. This comprehensive effort would add in excess of 2.5 million cubic yards of sand to our shrinking beaches and widen them by 50 feet to 100 feet depending on the degree of need. The county anticipated recovering almost half of its outlay from the Federal Government, whose primary objective is the protection of $4 billion in upland property from storm damage. Alternatively, we relish that visitors spend $9 billion annually to roll in the retreating sand.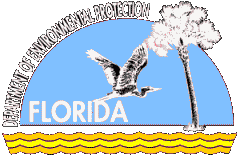 Renourishment of the South Zone (Segment III) was completed in March 2006 using 1,700,000 cubic yards of sand from the offshore borrow sites. Since 21.3 miles of Broward County's 24 miles of beaches were originally declared "critically eroded" by the Coastal Engineering Section of the FDEP, 13.5 miles have either been restored and/or are currently under maintenance.
Sand Plan Sinks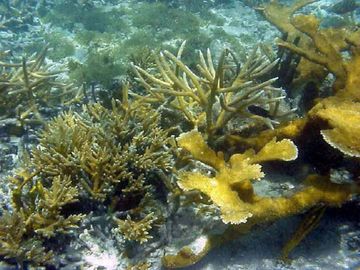 AT RISK ELKHORN AND STAGHORN CORALS

Following completion of the Segment III renourishment, monitors from Nova Southeast University Oceanographic Center and a coalition of outside engineers joined county scientists to examine the environmental impact of the south county beach fix and use the data to enhance environmental mitigations for the next stage (Segment II) of the County's coastal rescue plan. After an 18-month monitoring period (as mandated by the Florida Cabinet), their report documented finding two new species of coral federally designated as "threatened" in 2006.

While noting some deterioration of the nearshore hardbottom environment during the Segment III renourishment, the report laments an inability to determine whether its cause was the project or Hurricanes Dennis, Katrina, Ophelia, Rita, Wilma and two nor'easters, which pummeled the site in 2005 and any of which may have been responsible for the damage in its entirety.

STEPHEN HIGGINS
BEACH WIZZARD

When FDEP notified the Broward Biological Resources Division that these new corals should be added to the list of protected marine organisms prior to the upcoming Segment II project, communications inexplicably broke down. When asked by GMCA officials about the Segment II project, County beach officials were largely non-responsive throughout 2008 and 2009, focusing instead on additional erosion control devices, a nondescript hunt for sand and other puerile distractions.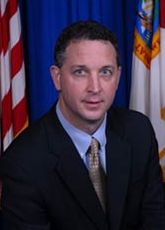 FORMER FDEP SECRETARY
MICHAEL W. SOLE

Enigmatically, former beach boss and project Guru Stephen Higgins also never responded when FDEP requested a mitigation plan for the endangered coral and sat idly by as the project's State permit expired on June 4, 2009 and the Federal permit expired a few weeks later on July 16, 2009. Although former FDEP Secretary Michael Sole, who worked with Stephen Higgins in Broward when he was tagged by Charlie Crist to run FDEP, collegially extended the lapsed Segment II State permit for an additional five years, the County would have to renegotiate the regulatory minefield prerequisite to a new federal permit before pulling the stalled renourishment project out of limbo.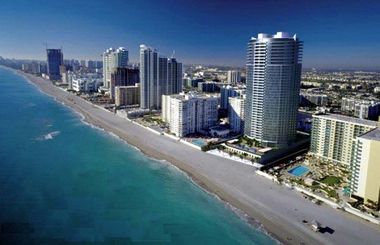 HOLLYWOOD HOTELS COVET SAND

Shortly after Higgins fell asleep at the wheel, a municipal conflict threatened the project. Despite the fact that the Galt Mile Community Association played a critical role in actualizing the south county's Segment III renourishment by winning Cabinet approval in 2003, Hollywood and Hallandale hoteliers and politicians later colluded in a stealth campaign to hijack the sand earmarked for Fort Lauderdale's beaches while the Segment II approval languished.

Enraged by the south county attempt to usurp Segment II renourishment resources and leery of County's incredibly irresponsible gaffe, when Broward County asked the City of Fort Lauderdale for permission to perform a sand bypass at Port Everglades on January 6, 2009, a frustrated City Commission immediately passed City Resolution No. 09-11, "strongly opposing" the project and insisting that Broward first complete the promised Segment II renourishment of Fort Lauderdale's beaches
To underscore their anger, City officials posted a page on their web site entitled "Help Save Fort Lauderdale Beach," which provides the email addresses of the County Commissioners and states "The Fort Lauderdale City Commissioners need your help to make sure that Fort Lauderdale is not pushed to the back of the line. Let Broward County know that you oppose the proposed Port Everglades Sand Bypass Project and that you want them to implement the Segment II Beach Renourishment Project as promised."
Eric Myers Revives Renourishment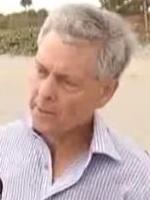 BROWARD BEACH
ADMINISTRATOR ERIC MYERS

The Project lacked a palpable pulse when Deputy Director Eric Myers of Broward's Environmental Protection and Growth Management Department stepped up in 2011 and rescued the plan from oblivion. Working with County Commissioner Chip LaMarca, the FDEP, the Galt Mile Community Association and participating north and south county beachfront municipalities, Myers elicited an agreement to cooperate from every party with standing.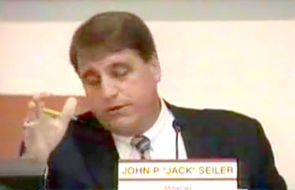 MAYOR JACK SEILER

Myers' argument was simple. The project's overall engineering success depends upon the segments being accomplished in concert. Addressing Segments II or III alone is akin to fixing three of four broken legs on a chair. The Broward County Department of Environmental Protection and the Army Corps of Engineers agreed that the project's ultimate success is contingent on the problem being addressed unilaterally. Each segment contributes to the overall stability of the shoreline. Unless Segment II was completed, the entire enterprise would fail.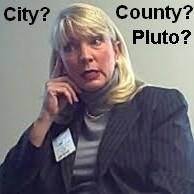 FIX BEACH... and WAVE WALL...and

In a February 3, 2012 letter to Fort Lauderdale Mayor Jack Seiler, Myers explains how a new upland source of sand could enable a Segment II renourishment in 2013. On March 6th, he presented project details to the City Commission. A long time coming, his presentation was music to the Commission, despite Commissioner Charlotte Rodstrom's eccentric notion that a higher roadside wave wall would better protect the marine environment (Myers politely explained was it was atypical for a renourishment project). Mayor Jack Seiler answered with a March 13th letter to Broward Mayor John Rodstrom supporting Myers' plan to renourish Segment II with upland sand. On April 2, 2012, Myers outlined the plan to association officials attending a Galt Mile Community Association Presidents Council meeting at the Galleon.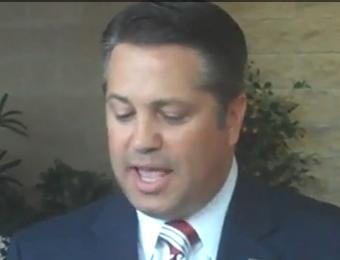 BROWARD COMMISSIONER CHIP LAMARCA

Two months earlier, angry Galt Mile officials suddenly blasted Broward Commissioner Chip LaMarca when he began delivering an update about beach renourishment. Given the shrinking beach's critical importance to the neighborhood's economy and its residents' quality of life, Galt Milers and their associations have been passionately vested in its rescue for more than a decade. Annually since before the Millennium, Galt Mile residents had been repeatedly assured by Broward officials that their severely eroded beach would be renourished "next year". Enthusiasm was slowly replaced by a numbing cynicism as frustrated residents increasingly reacted to empty county promises like rats on a shock plate. A protective veneer of hopeless disbelief veiled an explosive anger. While attempting to impart some good news about the project's revival, LaMarca inadvertently pulled off an emotional scab and loosed a decade of disappointment. Ironically, LaMarca had been working with Myers to salvage the frozen project. Immediately after the outburst, LaMarca and GMCA officials agreed that Myers should personally bring the neighborhood up to speed.

While running through the revised project's planning, design, and implementation for association officials, Myers addressed its scope, sand source, cost and the Segment II timetable. The following is a blended summary of the two presentations made to the neighborhood association and the City Commission.
New Sand Source for Segment II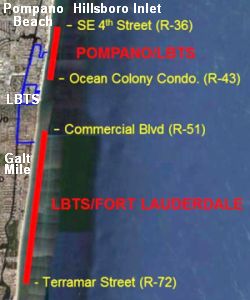 NEW SEGMENT II BEACH PLAN

Myers explained that he is submitting a Joint Coastal Permit (JCP) application for the placement of 750,000 cubic yards of sand mined from an upland sand source along two separate portions of the Segment II shoreline. The plan to rehabilitate 5.2 miles of beach is based upon a shoreline condition and change analyses, sand source investigations, environmental considerations and expected regulatory hurdles. The northern section runs from SE 4th Street in Pompano Beach to the Ocean Colony Condominium in Lauderdale-by-the-Sea. The southern section extends from Commercial Boulevard to Terramar Street in Fort Lauderdale (and includes the Galt Mile). Marketing itself as the "Dive Capitol of Florida," Lauderdale-by-the-Sea has been conflicted about participating in a project that interferes with the Scuba industry's agenda. He pegs the combined cost of construction and nearshore hardbottom mitigation at roughly $33 million. Indirect costs for planning, design, permitting, construction management and environmental monitoring are estimated at $12.5 million for a total project cost of $45.5 million.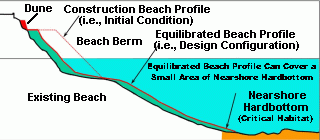 In addition to a beach berm – the above water material that comprises the active shoreline (i.e. sand, shingles, shells, jetsam, flotsam) - the project will include construction of a back beach dune to fortify areas where shorefront development is most vulnerable to erosion (wind and coastal storm effects), such as the Galt Ocean Mile, the beachfront single family home community in Lauderdale Beach, and the area seaward of the Hugh Taylor Birch State Park finger streets. The initially wide sand berm constructed on the heavily eroded upper portion of the beach profile will gradually "equilibrate" and flatten to a shape more consistent with the natural beach.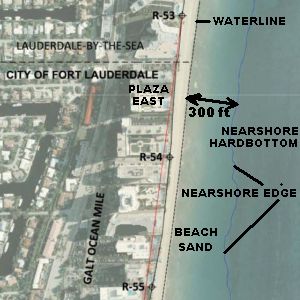 GALT WATERLINE CLOSE TO NEARSHORE HARDBOTTOM

As the berm face flattens and sand travels down the slope, it could reach and perhaps directly cover and degrade nearshore hardbottom areas immediately adjacent to the beach system. Along the Segment II shoreline, these highly sensitive ecosystems are intermittently located relatively close to the waterline. For example, the hardbottom behind the Plaza East Condominium beach is just 300 feet from the waterline. To minimize damage to this protected ecosystem, regulations will require construction of a significantly narrower beach than at Broward coastal sites where the hardbottom is farther offshore.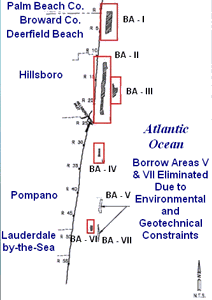 The bellwether change in Myers' plan is the sand source. Every scrap of relevant project documentation, from the Army Corps of Engineers Final Environmental Impact Statement to the original plan that was permitted by the State, targeted Segment I (the waters off Deerfield Beach) as a sand "borrow site" adequate for both Segment III and Segment II renourishments. In May of 2007, former Broward Beach Administrator Stephen Higgins reported "Since borrow area No. 1, which has enough material with which to construct Segment II, now has a higher percentage of rock in it after removing sand for Segment III, we will have to explore an alternative sand source." To swallow this whopper, one must believe that a team of county and private sector world-class marine engineers was intellectually ambushed by the third grade hypothesis that if one removes a certain material; the percentage of other materials will increase. Higgins' statement didn't explain what happened. In fact, Deerfield Beach informed the County that it wanted to conserve the offshore sand for its own use and told Higgins to take a hike.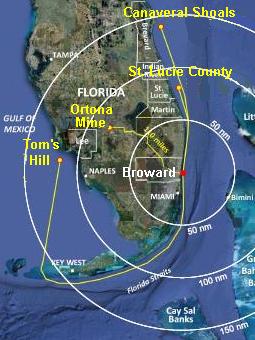 WIDESPREAD SEARCH FOR SAND

This unanticipated stumbling block subsequently drove an intensive search for sand. County engineers and project planners explored other local offshore deposits, remote sources of domestic sand (e.g. offshore central Florida at Canaveral Shoals in Brevard County and in the Gulf of Mexico at Tom's Hill off Lee County), non-domestic sand sources like Bahamian aragonite and recycled glass cullet (finely-ground scrap glass). To his credit, Myers turned this project lemon into lemonade.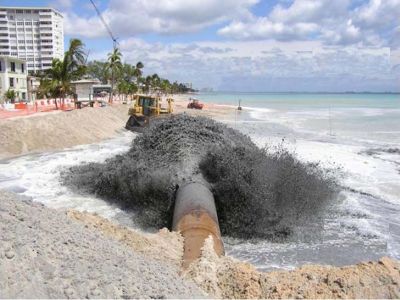 DARK GRAY DREDGED SAND TURNS LIGHT GRAY

Sand located offshore in Broward County generally consists of between 50% and 80% calcium carbonate material, is slightly finer than the native beach sediments, and have between 1% and 3% fines, by weight. The sand is generally dark gray in color when first placed of the beach, but lightens to a medium gray within a few days. Using sand extracted from an offshore borrow area requires a dredge operating between offshore reefs; the deployment of pipelines that extend from an offshore offloading area and navigate through coral reefs to the target beach; and staged hydraulic pumps to distribute the sand over the beach. Large maritime vessels that dredge sand and lay pipeline can wreak havoc on the marine environment while steaming across a coral reef; exponentially inflaming the renourishment's expensive and dilatory regulatory nightmares.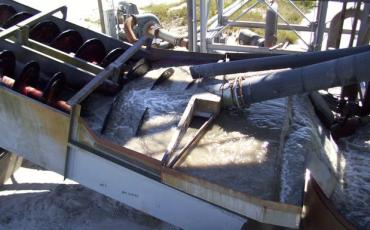 SAND PROCESSED AT ORTONA MINE

Instead of running this painful regulatory gauntlet to cover a Segment II beach with gray sand, Myers decided to buy compatible sand harvested from upland commercial mines north and northwest of the county and truck it 125 miles to Fort Lauderdale. To buttress their newly renourished beach, Hollywood recently trucked in 87,000 tons of sand from the Ortona Sand Mine in La Belle, Florida (Glades County). Owned by E.R. Jahna Industries, Inc., a dredge sucks sand from the bottom of an artificial lake, filters out pebbles, extracts water, removes silt or clay and sorts the sand by grain size.

Galt Mile Beach: Segment II Plan Protocols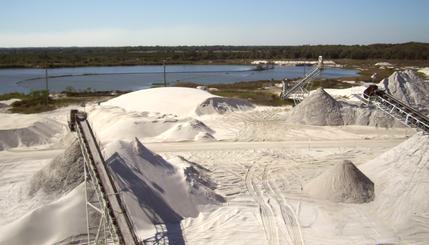 YELLOW SAND DREDGED FROM ORTONA'S MAN-MADE LAKE

Sand products from these upland sand mines are almost exclusively silica sand, typically have larger average grain sizes and a smaller fines fraction than material found in the offshore borrow areas, and are generally light yellow in color. Due primarily to their imperceptibly larger grain size, these sources are more stable and produce less post placement turbidity in the nearshore environment. Originally deposited 5 million years ago when the shoreline ran up the spine of the state, they also more closely match the color of our native beach sediments than sand dredged from offshore borrow sites.
TRUCKING SAND TO BEACH STAGING AREAS

Since the construction methodology for renourishing a beach using mined sand is significantly different from using sand dredged offshore, certain new challenges must be addressed. The sand must be delivered to the beach by truck, stockpiled, transferred to off-road equipment, and placed mechanically on the beach. Traffic on regional thoroughfares and local streets along the route will be temporarily affected by the hauling and placement of material during the construction process. The project will also require several accessible and sufficiently sized dedicated staging areas for the delivery, handling, transfer and temporary stockpiling of sand material.

For the Segment II project, Myers surmised "One access point will be required for the Pompano Beach/LBTS portion and three or four sites for the Fort Lauderdale renourishment." Myers told the Presidents Council that it would be optimal if access points were located north and south of Galt Ocean Mile - possibly Palm Avenue in LBTS and near Oakland Park Boulevard in Fort Lauderdale, respectively. Another access point located in the vicinity of NE 18th Street and A1A in Fort Lauderdale could service the southernmost beach fill.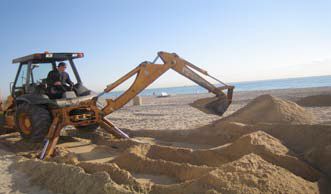 SAND OFFLOADED TO BEACH

While moving the sand overland instead of stomping through delicate hardbottom should eliminate many environmental pitfalls, the Segment II project will still elicit high levels of regulatory and public scrutiny. Federal permit applications will have to address 1) the project's purpose, 2) the amount of sand fill required, 3) the sand placement areas and 4) the type of sand that will be placed. Compared to the problems threatened by offshore dredging, pipeline damage to the reef and high turbidity levels from stirred sand at the borrow sites and the beach, muting the environmental impacts of spreading the upland sand should be a cakewalk. Instead, project planners will have to allay regulatory concerns about the variability of materials at the source, and enforce Quality Assurance and Quality Control (QA/QC) protocols throughout the construction period. Myers assured attendees "Using the upland sand sources for the Segment II project will be viewed more favorably by the regulatory agencies and public environmental protection interests than sand dredged from offshore."
There are two downsides to this revised renourishment plan, cost and scheduling. Delivering mined sand to the beach is estimated to cost 20% more than sand dredged offshore. Although the price of the upland sand is $15.2 million more than sand harvested offshore, the combined cost of equipment, mitigation and Environmental Monitoring is $7.9 million less. Since the costs of planning/engineering/permitting/etc. and contingency funds remain the same, the overall project price will jump from $38.3 million to $45.6 million, a $7.3 million increase.

Myers said that construction should commence in the fall of 2013. Regulatory land mines and/or possible Administrative Challenges to project permits could delay the schedule. Given the time required to load, transport, unload, stockpile and mechanically disburse sand pulled from the mine, using the upland sand source may require up to three seasons to place 750,000 cubic yards along the Segment II shoreline. Since renourishment activities are precluded during turtle nesting season, sand placement may only occur during the winter seasons of 2013-2014, 2014-2015, and (if necessary) 2015-2016. In comparison, if offshore sand were used, the 750,000 cubic yards of sand could be placed within 2 to 4 months, enabling completion of the entire project during the 2013-2014 winter season.

When asked how the project would roll out, given the Galt Mile Community's longstanding investment in the project's survival, Myers exclaimed that he favors renourishing the Galt Mile beach at the project's outset. When asked where the beach fix will start, Myers indicated that it would begin below Anglin's Pier on Commercial Boulevard and work its way south to Terramar Street in Fort Lauderdale before returning north to address the Pompano Beach/LBTS section of beach. According to Commissioner LaMarca, project funding is intact and available.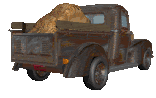 Since the benefits of Myers' plan far outweigh the drawbacks, GMCA officials consider it a no-brainer. While Myers has managed to get the involved jurisdictions pulling in the same direction and chill much of the animosity that flared when Broward dropped the ball, he also understands that many Galt Mile residents who've been repeatedly burned in the past won't buy into this plan until they see trucks filled with sand in the staging area. After all, this isn't the first time we've been told that the beach will be renourished "next year".


What Can I Do?


Beach Nourishment Project
Environmental Assessment Meeting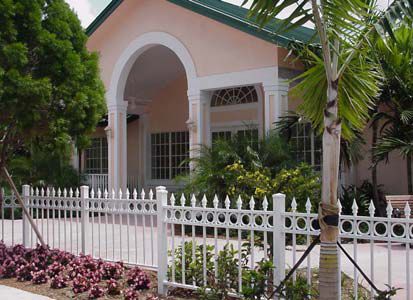 THE BEACH COMMUNITY CENTER

On April 19, 2012, Galt Mile associations received an email from Broward County Natural Resources Administrator Eric Myers noticing a 6 PM "Beach Nourishment Project Environmental Assessment Scoping Meeting" at the Beach Community Center on May 2nd.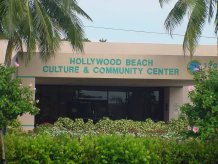 THE HOLLYWOOD BEACH
COMMUNITY CENTER

On April 30, 2002, two busloads of Galt Mile residents attended a similar public hearing at the Hollywood Beach Community Center in support of the Army Corps of Engineers plan to renourish our shrinking beaches. Because our voice insured the project's approval, the Segment III renourishment of south county beaches was completed in 2006. Now it's our turn.

Ten years after our dramatic demonstration of support for fixing the county's critically eroded beaches, our own Galt Mile beach is finally next in line. We now have the opportunity to do for ourselves what we did for our south county neighbors in 2002, inform the enabling authorities that we avidly support this project.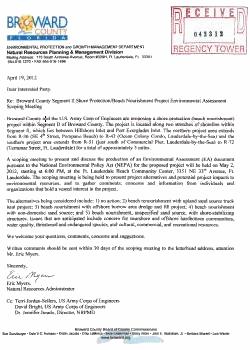 Drafted in the confusing techno-speak boilerplate used by government scientists when interfacing with their respective bureaucracies, Myers' enigmatic letter noticing a "scoping" meeting has understandably raised concerns about its purpose. In short, the meeting fulfills a regulatory obligation in the NEPA (National Environmental Policy Act) approval process to invite public participation. Having detailed his plan to local public and community officials and exacted their approval, Federal Law requires that Myers also provide the same data and opportunity for input to any interested party.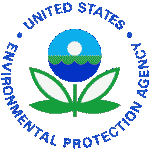 Guidelines for NEPA regulations state "Public participation is one of the hallmarks of NEPA, and is reflected in CEQ's (Council on Environmental Quality) and EPA's NEPA regulations. According to 40 CFR 6.400(a), 'EPA shall make diligent efforts to involve the public in the environmental review process....'"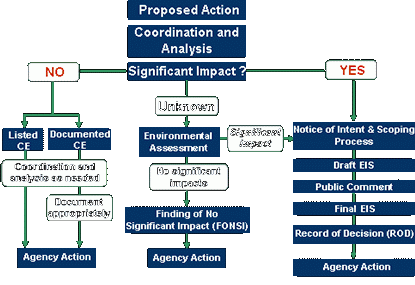 CEQ regulations define scoping as "an early and open process for determining the scope of issues to be addressed and for identifying the significant issues related to a proposed action (40 CFR 1501.7)." It also states, "In general, scoping has three broad purposes: identifying public and agency concerns with a proposed action, defining issues and alternatives to be examined in detail, and saving time by ensuring that relevant issues are identified early and drive the analyses (see 40 CFR 1500.4(g), 1500.5(d))."
The guidelines additionally explain, "NEPA and the CEQ regulations require the identification and development of a reasonable array of alternatives. In addition, CEQ requires that all reasonable alternatives, including a "no action" alternative, must be analyzed rigorously and objectively. The selection of potential alternatives should begin early in the evaluation and, in fact, should be part of the scoping process." As such, Myers worded his meeting invitation in conformity with NEPA guidelines.
We Need Your Help!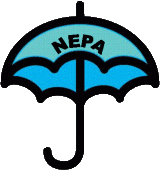 While local residents strongly support the County plan to restore our beach, there are outside political and financial interests that have repeatedly subverted its progress. Every major environmental and governmental agency has faithfully advocated for the Broward plan since its inception. Myers' decision to use upland sand eliminates the regulatory need to mitigate threats posed by dredging sand or deploying pipelines across the sensitive seabed, further enhancing the plan's credibility with the mainstream environmental community and governmental watchdogs.
The fate of our beach is in our hands. On May 2nd, Galt Mile residents will either turn out in force to support the renourishment plan or concede this decision to the small yet vocal coalition of outside financial interests whose businesses will be temporarily slowed – and radical environmental theorists whose agenda includes depopulating the barrier island. If we blow this, we will have no one to blame but ourselves as we watch our beach melt into the sea.
Beach Community Center
3351 NE 33rd Avenue
Fort Lauderdale, FL 33308
Wednesday, May 2, 2012, 6 PM
It's Your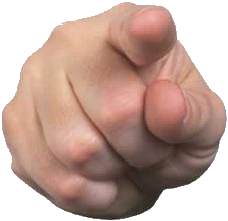 Move...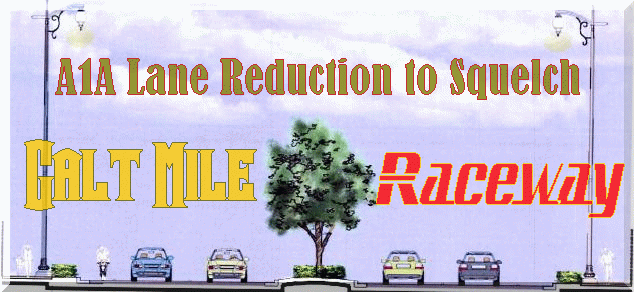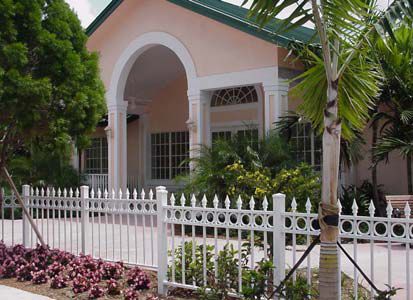 BEACH COMMUNITY CENTER

May 10, 2012 - On May 3, 2012, the City of Fort Lauderdale and the Florida Department of Transportation (FDOT) convened a meeting at the Beach Community Center to inform neighborhood residents about a $2.1 million FDOT plan to resurface State Road A1A (SR A1A) from Flamingo Avenue to Oakland Park Boulevard. Among the 35 "interested parties" who attended the 6 PM meeting were curious local residents, apprehensive neighborhood vendors and relieved representatives of the Galt Mile Community Association. Financial Project Number 423000-1-52-01 (the preferred identifier for FDOT projects) had banged around on the back shelf since 2007. After 6 years of tweaking, the long-rumored project was reanimated and fitted with a May 7, 2012 start date.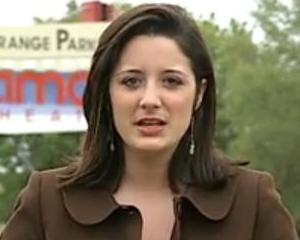 INFORMATION SPECIALIST MIRANDA IGLESIAS

Hosted by information specialist Miranda Iglesias (Public Information Officer at The Corradino Group) on behalf of FDOT, the project was described by Project Engineer Michael Melendez (President of Genesis Enterprises & Engineering Services, LLC) and construction coordinator Sara J. Duffoo (Senior Project Engineer at Target Engineering Group, Inc.). While removing old asphalt and repaving the 1.07 mile stretch of A1A, the triple R project (RRR - FDOT jargon for resurfacing, restoration and rehabilitation) will alter the character of the thoroughfare in compliance with objectives defined over the past six years. Among the major roadway improvements are a change in the number of lanes available to vehicular traffic and the addition of new bike lanes in both directions. The six lanes of North Ocean Boulevard that currently serve as a raceway through the Galt Mile neighborhood will be reduced to four lanes abutting new curbs and gutters.
Intersections within project limits will also receive a makeover. ADA compliant curb ramps will be installed and left turn lanes extended. Signalized intersections at NE 32nd Street, NE 34th Street, NE 36th Street, NE 41st Street and Flamingo Avenue will be adorned with new Mast Arm Assemblies and enhanced with video detection capability, further dampening the strip's attraction to weekend & post-midnight speed demons who habitually view traffic signals as course markers. New stripes and traffic lines will map the layout at intersections, delimit the lane reduction and isolate the new bike lanes (in lieu of a physical barrier). The route will benefit from new signage and medians modified from NE 32nd Street to Flamingo Avenue will receive modest landscaping improvements (an FDOT contract provision limits the funds available for landscaping enhancements to 4% of the overall contract amount).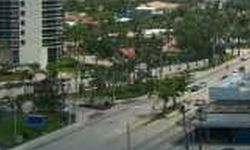 INFAMOUS GALT MILE TRIANGLE

In 2003, when the neighborhood association complained bitterly about their local stretch of A1A devolving on weekends and evenings into a drag strip, traffic checkpoints ordered by then Police Chief Bruce Roberts intermittently slowed the nightly racing by hot rods and Harleys. In 2004, former GMCA President Robert Rozema asked former Mayor Jim Naugle to look into the sky high accident rate at the intersection of Galt Ocean Drive and A1A one block north of Oakland Park Boulevard; a block known as the Galt Mile's "Bermuda Triangle" and ground zero for several major accidents every year and near weekly fender benders. At an April 7, 2005, meeting convened at the Beach Community Center, after personally fielding scores of dangerous driving and noise complaints (and hundreds more submitted in writing), former Commissioner Christine Teel and former City Manager George Gretsas asked then Chief of Police Bruce G. Roberts to formulate a "Traffic Enforcement Action Plan" aimed at stopping the chronic traffic and noise abuses along A1A.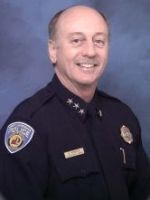 FORMER POLICE CHIEF
BRUCE ROBERTS

At a subsequent meeting of the neighborhood association's Advisory Board, Chief Roberts explained, "This action plan was devised in response to numerous citizen complaints concerning unlawful driving practices. There has been a noticeable increase in this activity and local residents and vehicular traffic has been negatively affected. The goal of this high visibility enforcement was to aid in the reduction of crime, reduce unlawful speeding, reduce excessive noise created by unlawful equipment installed on vehicles, educate offenders who are committing violations and to improve the quality of life for residents." Although infractions abated during the following six month period in which 1,361 traffic citations were written by 25 participating Officers and 6 Police Service Aides, they ramped up again when police resources were ultimately "reallocated".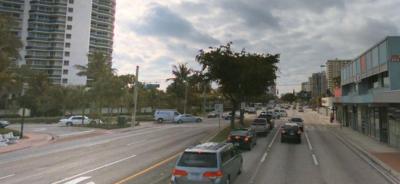 HEADING SOUTH ON A1A

A municipal engineer was also assigned to explore the locally infamous "Galt Triangle", where the southern end of Galt Ocean Drive empties into A1A (North Ocean Boulevard). Inexplicably, drivers heading south on A1A tend to run the traffic light one block north of Oakland Park Boulevard, precipitating repeated collisions with vehicles entering from Galt Ocean Drive and pedestrians crossing A1A. Vehicles turning onto A1A from nearby intersecting side streets also treated pedestrians like pinballs. Community leaders and City officials offered a variety of possible rationales for the light being ignored and the dangerous turns. Some blamed a poorly placed traffic signal or confusing signage while others surmised that anxious drivers heading south on A1A might be preoccupied with the traffic light at the busy Oakland Park Boulevard intersection and inadvertently overlook the preceding light and/or street signs a few blocks north.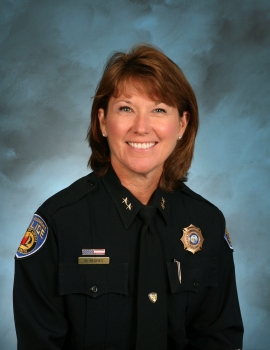 FORMER DISTRICT 1 POLICE
COMMANDER MARY NEGREY

While failing to definitively diagnose the enigmatic accident zone or effectively curb the traffic abuses, these preventive actions shed light on the some of the underlying problems. Former Police District 1 Commander Major Mary Negrey (later promoted to Assistant Chief) told the Advisory Board in 2006 that until the City Commission passed adequate regulatory tools, A1A's status as a vehicular demilitarized zone would continue. For instance, due to a poorly drafted traffic ordinance, sound measuring equipment ordinarily used to discourage noise pollution was precluded for use against traffic noise violations, forcing prosecutors to build cases around the subjective judgment of an arresting officer. Hundreds of violators simply waltzed out of court. To deter a spectrum of dangerous and illegal driving practices and the nightly noise disturbances that proliferated along the neighborhood's main artery, Negrey looked to other municipalities for guidance in developing recommendations for shoring up local traffic laws.

In 2008, Galt Mile representatives met with City officials to consider implementing a neighborhood Master Plan. Instead of the current patchwork of minor fixes and opportunistic projects targeting relatively isolated problems, the plan would encompass landscaping, structural and aesthetic improvements for the entire Galt Mile neighborhood, and outline an overall strategy for commercial development. It would also enhance the neighborhood's transportation connectivity; address security needs, facilitate traffic flow, clarify expectations for beach and block maintenance, and provide a realistic basis for attracting development consistent with the community's vision.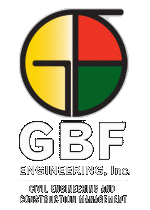 At the same time, the Florida Department of Transportation was preparing to rehabilitate State Road A1A from Flamingo Avenue to Oakland Park Boulevard. Engineering Consultants bidding on the lucrative project were charged with improving upon a scope of work that would bring the thoroughfare into compliance with State and local regulations, address traffic safety issues and maintain the neighborhood's character. To address the third objective, City officials scrutinizing the mechanics of a Galt Mile Master Plan recommended that aspiring applicants elicit feedback from the Galt Mile Community Association.
At a September 2008 meeting with Mike Sherman from H.W. Lochner, an engineering consulting company competing for the FDOT contract, GMCA President Pio Ieraci and Vice President Eric Berkowitz reviewed the project and clarified relevant safety and aesthetic issues that would impact the community. While the discussion helped identify traffic and pedestrian hot spots, it additionally sought to insure that the outcome was aesthetically consistent with the surrounding neighborhood. One month later - after the City handed the FDOT engineering consulting contract to GBF Engineering - GMCA officials met with Michael Melendez, the bid winner's engineering consultant. Melendez explained that an A1A corridor study conducted by project planners had begun evolving solutions to the widespread dangerous and illegal driving practices and the nerve-wracking noise pollution.

To measure how a reduction from six to four traffic lanes would impact traffic volumes and service levels on State Road A1A from Oakland Park Boulevard to the northern City limit, the City of Fort Lauderdale and the Broward County MPO had commissioned Kimley-Horn and Associates Inc. to perform a Lane Reduction Feasibility Study on September 5, 2007. While confirming that a four lane A1A could easily manage current and future throughput without burdening adjacent or alternate routes, a subsequent study summary concluded that a lane reduction would curb speeding and reduce the number and seriousness of crashes.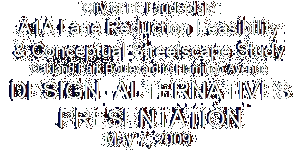 Following the Kimley-Horn Study, the City hired urban planners Glatting Jackson Kercher Anglin to prepare conceptual design options that illustrated the roadway segment, pedestrian hardscape treatment, site furnishings and landscaping based upon six and four-lane scenarios. The options included four variations ranging from restriping the existing roadway and incorporating bike lanes, to relocating existing curbs, expanding sidewalks and accommodating new bike lanes, including on-street parking and street trees.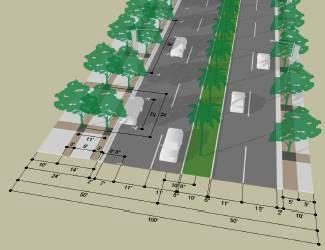 GLATTING JACKSON KERCHER ANGLIN DESIGN OPTIONS

To present the new concepts and elicit local input, the City hosted a 6 PM public meeting on May 7, 2009 at the Beach Community Center and provided the design options on the City's website along with an interactive opportunity to comment. Galt Milers overwhelmingly supported an option that offered an expanded 24-foot wide sidewalk on the east side of A1A with a 10-foot pedestrian merchant zone and a 14-foot pedestrian area, a 10-foot bicycle zone, including on-street parking, street trees, landscaping in the median islands and a double row of trees defining the pedestrian area.

Although willing to approve the beautifully designed preferred option, its $8.7 million price tag spooked FDOT. On November 3, 2009, the City Commission authorized staff to forward it (with revisions) to the Metropolitan Planning Organization (MPO) for inclusion in a list of projects which are considered annually for funding. Now envisioned as the first of two projects that would morph the dilapidated speedway into a high end thoroughfare, as an interim measure, Melendez and City staff tweaked the project into a 4-lane roadway with buffered bike lanes and peppered with targeted safety and landscaping modifications.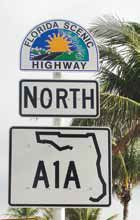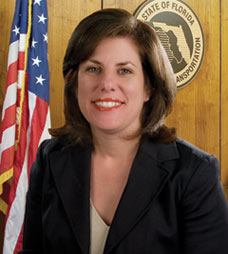 FORMER FDOT SECRETARY
STEPHANIE C. KOPELOUSOS

Reducing A1A to 4 lanes would serve to structurally inoculate the roadway against street races wherein competing vehicles require dedicated lanes. Carving out bike lanes would relieve a perceived need by bicycle enthusiasts to illegally vie with pedestrians for sidewalk space one block east on Galt Ocean Drive or risk being pancaked on A1A by a gardener's pickup traveling at 75 MPH. Following an extended debate over project impacts, community & City leaders, local vendors and project planners coalesced around the 4-lane option. With a plan in the works to clean up this concrete pustule, on July 20, 2009, former FDOT Secretary Stephanie C. Kopelouso notified Broward County that its 32 miles of A1A had been designated as a Florida Scenic Highway.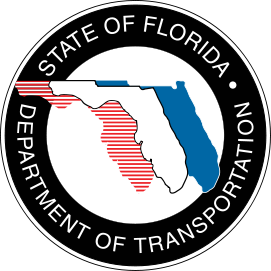 FDOT PROJECT ENGINEER
MICHAEL MELENDEZ

On January 12, 2010, GMCA officials met with FDOT Project Manager Jim Hughes and Project Engineer Michael Melendez to insure the plan would serve as a stepping stone to elevating the Galt Mile stretch of A1A to a level of excellence worthy of a "Scenic Highway" designation. Although Lauderdale-by-the-Sea had successfully worked with FDOT to develop their segment of A1A into a beautiful transportation corridor, A1A's reputation as the "Ocean Highway" – a tailored picture postcard beachfront boulevard – is exquisitely exemplified by the stretch approaching and adjacent to the Fort Lauderdale beach.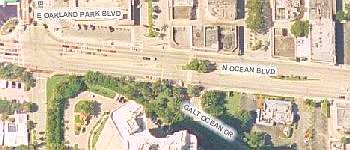 A1A NEAR OAKLAND PARK BOULEVARD

The sleazy road connecting the two is a dilapidated, dreary, dangerous speedway filled with patched and unpatched potholes, extensive spiderweb cracks and catch-as-catch-can landscaping. One block east of A1A, the parallel Galt Ocean Drive is adorned with a luxurious package of aesthetic amenities such as pavered crosswalks, pink aggregate sidewalks, interred utilities, landscaping uplights and decorative lamps. Contrasting the Galt Mile neighborhood's blighted stretch of A1A with surrounding well-appointed thoroughfares to the east, north and south serves to emphasize its shared characteristics with a seedy airport perimeter strip.
A1A A BLOCK NORTH OF CORAL RIDGE TOWERS COMPLEX

On August 18, 2010, Melendez and Hughes convened another public meeting at the Beach Community Center to better explain how the plan will address longstanding community concerns while improving the route. With an eye to thwarting the speedway, Project Engineer Melendez remarked "This is not a typical project. You usually don't have many opportunities to reduce the number of road lanes. You can see where people speed up because of the open corridor. One of the benefits will be to slow down traffic, not to the point where it obstructs traffic, but to allow more pedestrians to walk on the sidewalk and bring more exposure to businesses along A1A." Commenting on a planned 6-foot bike lane unique to the neighborhood, FDOT Project Manager Jim Hughes added "There's a lot of bicycle traffic in the area with no bike lanes, so I think the bike lanes will be a big addition."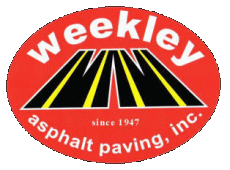 The design plans were completed in the spring of 2011 and bid packages were sent to contractors the following autumn. Vying against Ranger Construction (headquartered in West Palm Beach), the Hialeah-based Community Asphalt Corporation and Hardrives, Inc. of Delray, on October 7, 2011, the job was snagged by Weekley Asphalt Paving, Inc. The Pembroke Pines contractor appointed Jorge Perez to supervise construction. Not surprisingly, their initial winning bid of $1,728,489.86 has since been incrementally sweetened by almost $400,000. Welcome to the Venice of America!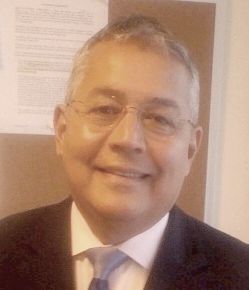 PLAYA DEL MAR
PRESIDENT RAY GARCIA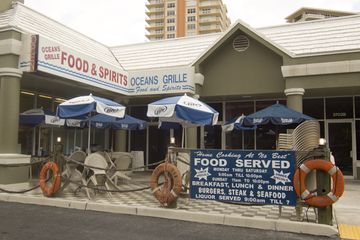 OCEAN'S GRILLE RESTAURANT ON A1A

Association officials and local vendors raised some legitimate concerns at the May 3, 2012 meeting. Playa del Mar President Ray Garcia, a partner in the popular Ocean's Grille Restaurant on A1A and member of the neighborhood association's Advisory Board, asked how long access to his establishment would be squeezed, noting that the project was scheduled to run through December. Responding that the project would proceed in segments, contractor liaison Duffoo assured him that the inconvenience would be minimal.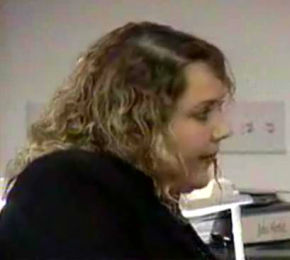 L'HERMITAGE I MANAGER
PATRICIA QUINTERO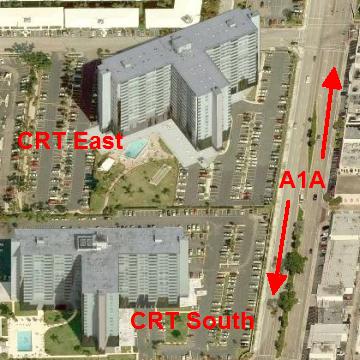 CRT SOUTH AND CRT EAST OVERLOOK A1A

L'Hermitage I Manager Patricia Quintero - who also serves on the GMCA Advisory Board - explained that her association's entrance sits at the east end of Oakland Park Boulevard, where the project might impair access. Duffoo explained that construction would travel across the project limit of 1.1 miles over a seven month period. As such, its proximity to - and impact on - any particular location would be relatively brief. GMCA member associations most affected by the project are Coral Ridge Towers South and Coral Ridge Towers East, which both share an eastern border with A1A and whose members have complained for decades about living next to a drag strip. Melendez explained how the lane reduction would help mitigate their quandary.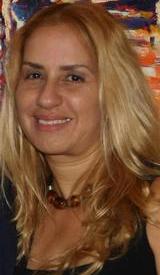 COORDINATOR
SARA J. DUFFOO

Evidently oblivious to the project's 6-year planning history, some attendees repeatedly queried panel members about the May 7 start date, intimating some undisclosed agenda to rush into the project. Several residents and vendors also complained about the inconveniences that unavoidably accompany right-of-way improvements. "It is what it is," answered Duffoo, adding "We will gladly meet with any concerned homeowners and local merchants and work to minimize any problems related to the project." After being told that the staging areas as yet hadn't been selected, one homeowner asked when FDOT would begin blocking off local streets.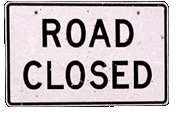 Information specialist Miranda Iglesias retorted "FDOT must notify the City 14 days in advance when planning to close either a traffic lane or the entire street. As of today, no notice has been given to the City. However, when curtailing traffic becomes necessary, we will give a two-week heads-up." Despite vague criticisms by two seemingly confused homeowners and the understandable expressions of concern by local vendors about the project's short term impact on their businesses, a majority of the audience expressed approval for the May 7 start date, noting that it was timed to commence after "the season". GMCA President Pio Ieraci thanked the project hosts and announced "The vast majority of local residents have been anxiously awaiting the promised improvements and appreciate your efforts."
As the meeting closed, we asked the panel about additional improvements that would create a roadway more aesthetically consistent with SR A1A segments just north and south of the route's project limits and more closely reflect the neighborhood's character. Michael Melendez answered "While the current project lacks the resources required to transform the Galt Mile segment of A1A into a corridor befitting a designated scenic highway, we tailored the plan to serve as the first of two developmental stages en route to that objective."

Although it took almost 6 years, Melendez and City staffers made good on their promise to begin transforming the neighborhood's primary thoroughfare. Nevertheless, if we want to see the second stage come to fruition in our lifetime, the neighborhood association will have to begin convincing Broward MPO to line up stage two funding shortly after the current project's December completion date. After all, other than the few dollars expended to maintain the Galt Mile Library and an annual promise to renourish the beach, we received nothing from the County for the past three decades. Since the Galt Mile is one of Broward's primary sources of tax dollars, some might think we were overdue.

Click To Top of Page

---


Commissioner

Bruce Roberts





Atlantech|| Mix it.

Curb it. || B-cycle



COMMISSIONER BRUCE ROBERTS
May 17, 2012 -

District 1 Commissioner Bruce Roberts peppered his May 2012 newsletter with a blend of event alerts and interesting informational tidbits. The listed resources are both useful and easily accessed although some of the issues could benefit from context. For instance, the heartwarming morality play about the New Boston Atlantech Tower will leave his constituents (with the exception of those who participated in the agreement) scratching their heads.
The Atlantech Morality Play Script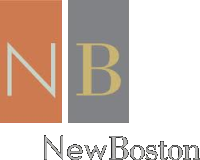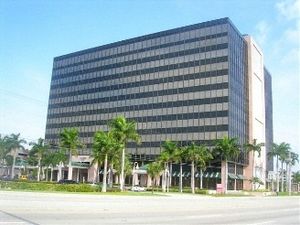 ATLANTECH TOWER
Having purchased the largest office building in Broward County, the New Boston Fund sought to enhance the value of their $63 million investment in the Atlantech Tower by adding residential units. When project advocates were applying for mixed-use development of commercially zoned space at the November 17, 2011 City Commission meeting, their claims that the adjacent Lauderdale One Condominium never responded when contacted by the developer were refuted by unit owners and the association manager, who confirmed that they never received any feedback solicitation about the zoning issues. Project proponents and the condominium bickered unproductively for months about flooding in the structure's garage and prospective traffic congestion on adjacent 65th Street - until Commissioner Bruce Roberts met with the parties on March 29, 2012.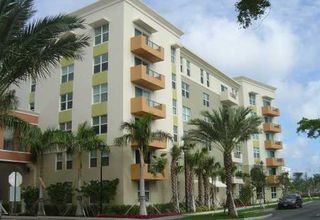 LAUDERDALE ONE CONDOMINIUM

In exchange for Lauderdale One's endorsement, Atlantech agreed to relieve any traffic issues by building several roadway improvements on NE 65th Street. While the Tower undergoes renovation, Atlantech will fund preventive maintenance to mitigate the anticipated additional strain on Lauderdale One's HVAC system. Atlantech will also pay up to $20,000 for traffic calming improvements at nearby Imperial Point Hospital and discourage tenants from circumventing traffic by cutting across hospital property. Since the New Boston Fund sits atop a $4 billion property portfolio, the settlement will be funded from petty cash. If the Commissioner hadn't provided a neutral environment to mediate the agreement, the parties would still be squabbling over the now resolved issues.

Mix it. Curb it. Greens Profits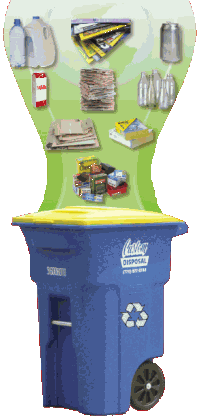 Galt Mile Associations contract with private waste services to dispose of both recyclables and ordinary trash, rendering Roberts' update about the City's new "Mix It. Curb It." Single-Stream Recycling Cart Program largely irrelevant to Galt Mile residents. However, since our private disposal services are also turning to Single-Stream Recycling, what is relevant are the reasons for this industry-wide sea change. Outlining the program's financial rationale on the Fort Lauderdale website, the City claims the program "encourages participation by making recycling easier and more convenient. If more people recycle, it increases the amount of recyclables collected, which reduces the amount of garbage the City pays to dispose."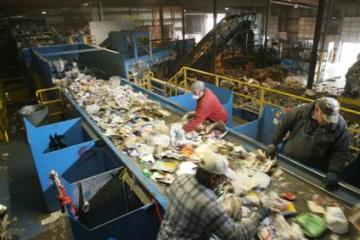 PROCESSING - SEPARATING COMINGLED RECYCLABLES

While this mantra sounds good, it doesn't add up. The savings realized by reduced disposal costs doesn't offset the increased cost of separating the newly unified collected recyclables. Industry statistics show a marginal environmental benefit to the new collection strategy. However, industry interests that promoted the changeover are less committed to "greening" the environment than "greening" their bottom lines. To participate in a Single-Stream Recycling strategy, vendors face the initial capital cost of new carts, new single-compartment collection vehicles as well as processing facility upgrades and the increased operational costs of segregating the comingled recyclables by class. Concerned about getting stung by hidden costs, suspicious association officials and leery unit owners have sent dozens of emails asking the neighborhood association why waste vendors are advocating what appears to be a more expensive processing policy.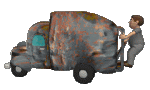 The vendor's single greatest operating expense is the cost of collections. While the nominal disposal savings doesn't justify the increased processing costs, the decreased cost of collections does. Single-compartment trucks are cheaper to purchase and operate than vehicles fitted with dedicated bays, collection can be automated, and collection routes can be serviced more efficiently. A uniform fleet means a reduction in the number of reserve vehicles needed to compensate for breakdowns or special events that require a temporarily larger inventory.
It also mitigates the "idiot factor"; an inexplicable homeowner predilection to dump the occasional flashlight battery into the bottles bin, prompting the need for vendors to finance a redundant processing step. In short, it's cheaper to collect and process comingled recyclables than to manage separate collection schedules for each of the inadequately segregated classes of waste with commodity value.
Broward B-cycle – Where and How Much?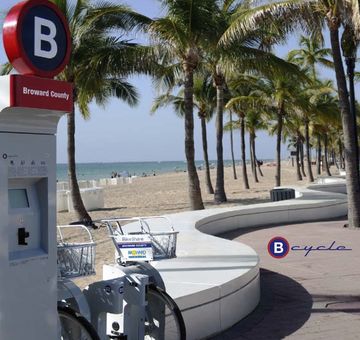 BEACHFRONT BROWARD B-CYCLE DOCK
An unusual collaboration among Humana, Trek Bicycle Corporation and advertising loose cannon Crispin Porter + Bogusky, B-cycle should pique the interest of fanatic bicycle enthusiasts. This European-style bike sharing system enables Broward residents to access bicycles at various solar-powered stations positioned throughout the county. The system uses GPS (global positioning system) and RFID (radio frequency identification) technologies to track the distance and duration of each ride by fee-paying members, ostensibly to ascertain calories burned and the ride's positive impact on the local carbon footprint. More importantly, it provides the operator with a basis for generating billing data.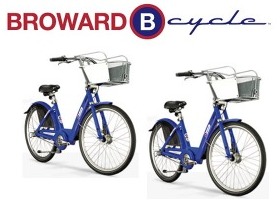 BROWARD B-CYCLE BICYCLES

While non-bike riders may have difficulty fathoming the success of this enterprise, it evidently has traction. City's that already offer B-cycle services include Boulder, Chicago, Denver, Des Moines, Honolulu, Louisville, Madison, Omaha, San Antonio and Spartanburg, South Carolina. Since most bicycle enthusiasts are particular about riding their own vehicles and the bike rental market isn't exactly on fire, it should be interesting to monitor how this new offering unfolds.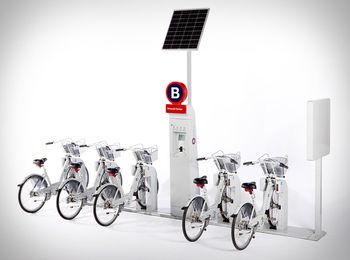 BROWARD B-CYCLE DOCK

B-cycle program participants must pay both a membership fee and a usage fee. Required to access the system, the membership fee for one day (24-hour pass) is $5, for 7 days is $25 and for one year is $45. The additional usage fees are charged based on the duration of each ride, typically $3 for every half hour up to a daily maximum of $65. Open for business from 5 a.m. through 10 p.m., three of the currently 26 B-cycle Stations in East Broward are located in the Galt Mile neighborhood. At the north end of the Galt, 7 bikes and 3 docks are stationed at 4383 North Ocean Boulevard (A1A) in Lauderdale-by-the-Sea. There are another 5 bikes and 4 docks by the Beach Community Center at 3270 NE 34th Street, Fort Lauderdale. At the neighborhood's southern end, 7 bikes and 3 docks are available in Earl Lifshey Park at 3098 North Ocean Boulevard in Fort Lauderdale. Another station is planned at the Whole Foods market on Federal Highway.

If you lose your B-card (an identification card fitted with an RFID chip that provides annual members with account access), a replacement card will run you $5. The charge to replace a lost B-cycle key is $10. If you misplace the whole enchilada, a new B-cycle will set you back $1200. The business model blends membership-based DVD rental kiosks with the Zipcar car-sharing service. In fact, it states on the B-cycle website "Think of the user fees as similar to keeping a DVD for an extra day. There's a fee, right? Same with bike sharing: Keep the bike longer if you wish, but there's an added charge." Currently, payment can only be made using a credit card (debit cards may be accepted in the future) which they plan to bang on a monthly basis.
For more information, check out the website offered in Roberts' Newsletter, send an email to [email protected] or call 754-200-5672. Read on... – [editor]


From The Desk of


Commissioner Bruce G. Roberts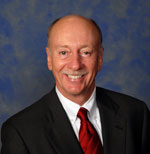 DISTRICT 1 COMMISSIONER
& V.M. BRUCE G. ROBERTS

Code Amendment – Prohibition of Begging, Panhandling and Soliciting on Certain Designated Property: On May 1st, the City Commission enacted an ordinance which prohibits the above activities. The new ordinance establishes no-panhandling zones and bans "aggressive" panhandling citywide. Begging, soliciting, and panhandling would be prohibited in designated areas, such as within 15 feet of a sidewalk café, automatic teller machine and entrance or exit of a commercial or governmental building. Violations are classified as misdemeanors, carrying a $500 fine and/or 60 days in jail. For more specific information on this issue, please see http://www.fortlauderdale.gov/give/index.htm.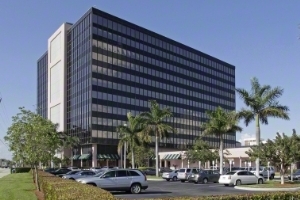 ATLANTECH TOWER

New Boston Atlantech: This 266 unit development on NE 65th St. and Federal Highway has finally been approved to move forward. Originally a Site Level III project approved by Planning & Zoning in November of 2011, it soon became apparent that community outreach had not occurred. As a result, I called the item up for review within the requisite 30-day period. Over the course of the next five months, representatives from the developer, Lauderdale One Condominium, Imperial Point Hospital and Imperial Point Homeowners Association brokered an agreement that alleviated the concerns of all. It was indeed encouraging to observe the professionalism and dedicated desire to solve a neighborhood problem in such a positive manner.

POLICE CHIEF
FRANK ADDERLEY

Homestead Exemption Fraud: Our Police Chief, Frank Adderley, recently assigned a detective to work with County Property Appraiser, Lori Parrish, to combat this fraud within the City of Fort Lauderdale. During the month of April, Detective Windes' investigations have resulted in $290,203.96 in back taxes, penalties and interest being recovered. Furthermore, $4,021,332 of assessed value has been put back on the tax roll.
Sea Turtle Nesting Season: It's here through October 31st. Sea turtles are protected under the United States Endangered Species Act of 1973 and Florida Statutes Chapter 379.2431, the Marine Turtle Protection Act. These laws provide, "No person may take, harass, harm, pursue, hunt, shoot, kill, trap, capture or attempt to engage in any such conduct to marine turtles, turtle nests, and/or turtle eggs." Violators may be subject to civil and/or criminal penalties. If you see someone handling a sea turtle or poaching a nest, please call the Florida Fish and Wildlife Conservation Commission at 1-888-404-FWCC (3922).

Customer Service Center: Please remind your neighbors to call the City's 24-hour Customer Service Center at 954-828-8000 to report emergencies requiring a response from Departments other than Police or Fire/Rescue. Examples would include water or sewer main breaks. For non-emergencies, please visit http://www.fortlauderdale.gov/customerservice/index.htm. You can also download the City's app LauderServ to request assistance or to report issues that need attention.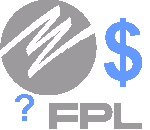 FPL's On-line Calculator: On March 19th, FPL launched a new, online calculator at www.FPL.com/answers so that residential customers can see the impact on their bills of the company's requested rate adjustment. Business customers will also find updated information on this site. Our representative also stated that the website can give updated information throughout the rate making- process.

Gene's Green Scene: Everyone should check out our City Forester Gene Dempsey's new blog on the City's website. It's called "Gene's Green Scene" and can be found at http://fortlauderdaleforester.blogspot.com. Gene offers easy tips for saving gas, caring for your lawn, and other interesting topics and suggestions.

Broward B-cycle (http://broward.bcycle.com): Bike sharing makes it economical and convenient to use bikes for trips that are too far to walk but too short to drive. As a member, you can use a B-cycle to run an errand, grab lunch, travel from the bus stop to your office, or just get some fresh air. With your B-cycle bike, you don't have to look for a parking space or bring your own bike with you everywhere you go. Plus, riding a B-cycle is good for your health and for the environment. It's the newest and best way to get around town. The B-cycles are specially designed for both you and the City: B-cycles fit people of all sizes, thanks to an easy-to-use adjustable seat post. A front basket provides a space to stow your belongings while riding. Fenders, skirt guards and chain guards keep your clothes clean. Automatic lights help keep you safe at all times of the day. Three speeds are perfect for the core downtown Broward area. Broward B-cycle is designed to encourage you to use a B-cycle for all your short trips. Once you have paid your modest membership fee, you can take an unlimited number of rides. Please log on to the address above to register – or just to get more information.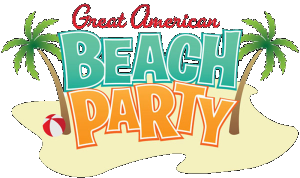 Memorial Day Weekend Party: The City will host its third annual Great American Beach Party from noon to 10p.m. on May 26th. It will include live music on two stages, skydivers, a classic car show, an art show and a sandcastle-building contest! More importantly, this event intends to recognize the ultimate sacrifice our brave men and women in our armed forces gave in order to continue to ensure our freedom. Also, the City will recognize the contributions made by long time community leaders and install a star in their name on the sidewalk in the "Walk of Fame" at Las Olas and A1A.
New "Mix It. Curb It." Single-Stream Recycling Cart Program Coming Soon: In the summer of 2012, the City of Fort Lauderdale is launching Mix It. Curb It., a new program that will make recycling much easier for our neighbors. As part of the Mix It. Curb It. program, the City will be providing residential recycling customers with new, blue, 65-gallon carts that will hold all clean recyclables. Soon, hoisting and lugging those heavy bins full of recyclables will be a task of the past; you will be able to mix all clean recyclables together into one cart and roll it to the curb. Go to http://www.fortlauderdale.gov/recycle/single-stream.htm for more information - also includes frequently asked questions to help you prepare for the launch of the Mix It. Curb It. recycling program.

Pre-Agenda Meetings: A reminder that our meetings are always on the Monday before a Commission Meeting (unless that Monday is a holiday). The agenda is discussed, as well as any other topics that may arise. The first Monday of the month is at the Beach Community Center, and the third Monday of the month is at Imperial Point Hospital (south entrance) – always at 6p.m. Please call the office if you have any questions or need more information.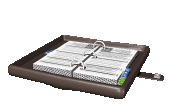 ROBBI
UPTEGROVE

Office Contact: Robbi Uptegrove – 954-828-5033; email:

[email protected]

. In addition to hosting the pre-agenda meetings twice a month, I am also available to attend your HOA meetings to update your neighborhood on what is going on in the City as well as answer any questions/concerns you may have. Please contact Robbi to schedule. If you would like to be on our email list to receive information, notifications or general information, please email us and you will be added.


If you need to reach Commissioner Bruce Roberts, please contact his assistant Robbi Uptegrove at 954-828-5033 or by e-mail at [email protected]. To access the City Commission Meeting Agendas and Minutes, Click Here. To actually watch the meetings recorded and archived on the Commission Meetings Video Webcast and Archives web site, Click Here.

---
Broward Commissioner Chip LaMarca
Seasonal Storms and New Blood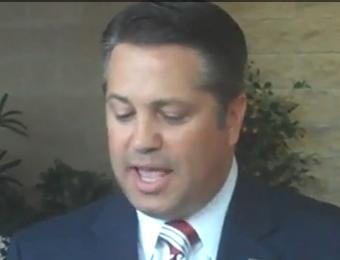 BROWARD COMMISSIONER CHIP LAMARCA
May 24, 2012 -

In the June - July, 2012 edition of his constituent Newsletter, District 4 County Commissioner Chip LaMarca confines his focus to two issues - a new hire and the panoply of Hurricane resources available to Broward residents. Heeding LaMarca's recommendation that disabled and elderly persons participate in the Broward County Vulnerable Resident Registry could save the lives of pro-active registrants. The Commissioner recently rebalanced his staff, installing John David Newstreet as his District Director. Since his responsibilities include interfacing with LaMarca's County constituents, some background is in order.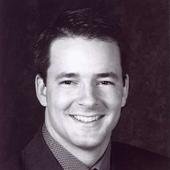 DISTRICT DIRECTOR
JOHN DAVID NEWSTREET

One of nine siblings, Newstreet was born and raised in Coral Springs. After high school and two years in the United States Coast Guard Academy, he entered Broward Community College and earned an Associate in Arts degree. He moved to Orlando and attended the College of Business Administration at the University of Central Florida, graduating with a degree in Finance.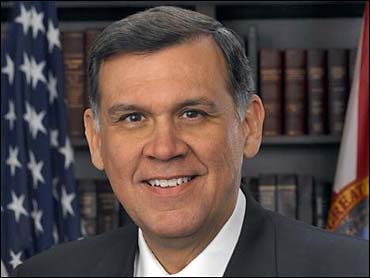 FORMER SENATOR MEL MARTINEZ

Following the career path forged in college; from 2001 to 2004 he worked as a Financial Consultant for Chastang, Ferrell, Sims & Eiserman's (CFSE) Wealth Management, Inc. Subsequently serving as the Department Adjutant for the non-profit American Legion, Department of Florida, Newstreet's growing passion for politics was fanned by his Presidency of the Orange County Young Republicans. His calling took a detour.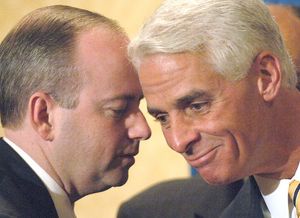 GEORGE LEMIEUX AND CHARLIE CRIST

Beginning in 2006, Newstreet spent three years working for Senator Mel Martinez, rising from Central Florida Regional Representative to Central Florida Regional Director. When former Governor Charlie Crist named George LeMieux placeholder for the seat unexpectedly vacated by Martinez in 2009, Newstreet's stock burgeoned. As a key link to his predecessor's political policies, LeMieux elevated Newstreet to the post of Deputy State Director. In 2011, when Marco Rubio clocked Crist for LeMieux's Senate seat, he inherited Newstreet, who Rubio replaced with Susan Fernandez three months later. On May 3, 2011, Ocala Congressman Cliff Stearns named Newstreet as his $75K District Director. A year later, LaMarca bought Newstreet a one-way ticket to Broward.

While serving as Central Florida Regional Director for Senator Mel Martinez and Deputy State Director for successor George LeMieux, Newstreet earned a reputation for working closely with Democrat Senator Bill Nelson's staffers to support issues and legislation inherently beneficial to all Floridians. In Washington D.C., safeguarding his benefactor's image meant arm wrestling with the press.

In local government, the same struggle is waged in the trenches. Until he gets up to speed, seasoned LaMarca Commission Aide D. Ryan Saunders and Administrative Coordinator Mary Pryde should help ease Newstreet's transition. He should have little trouble otherwise adapting to an environment where his value will be measured primarily by what he delivers on the neighborhood streets. Read on for LaMarca's "Summertime 2012" update. – [editor]

"Summertime"


By Commissioner Chip LaMarca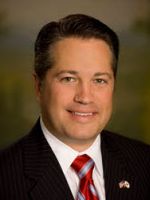 BROWARD COMMISSIONER
CHIP LAMARCA

As summer begins, the kids are out of school and families are planning vacations-we in District 4 are continuing to work for you. We continue to receive phone calls, emails, and request for information. Through it all, we never lose sight of what is important. That is you the residents of our beautiful district.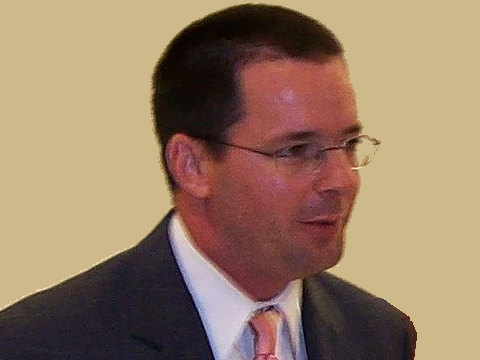 DISTRICT DIRECTOR JOHN DAVID NEWSTREET

Please join me in welcoming our new addition to the District 4 office, Mr. John Newstreet. He will serve as District Director for my office and his role will be spending time in the district meeting with community and business leaders, as well as you the residents of the district on your issues. John is working to schedule office hours around the district that are convenient for you. We are very lucky to have John's experience and knowledge on the team, having served the last several years on Federal Legislative staffs, both in the Senate and House. You can contact John at 954-357-7004 or by email at

[email protected]

. I would also like to announce the opening of our new district office at the City of Pompano Beach. Thank you to Mayor Lamar Fisher and City Manager Dennis Beach for accommodating us with space for John to be closer to you the residents. We appreciate it.


As you know hurricane season begins June 1st and runs through November 30th, with September being the peak time for activity in the Atlantic Basin. To stay informed, residents are encouraged to register now for the Broward County Hurricane Update Email. To receive updates on your cell phone or email, follow us on Twitter. To become a follower, visit twitter.com/ReadyBroward. For more information on hurricane preparedness, you can call the Broward County Call Center at 954-831-4000 or call the Broward County Information center at 311, or log onto broward.org/hurricane.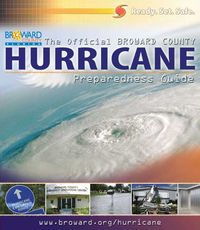 I would encourage you to visit the hurricane preparedness website to prepare your family. Review the A-Z Hurricane guide, subscribe to receive official hurricane updates and review the 10-Step Family Plan. Additionally, if you are disabled, frail or have health issues that may make you vulnerable in the event of an emergency, please register for the Broward County Vulnerable Resident Registry.

If there is anything that we can do to assist you, please do not hesitate to contact our office at 954.357.7004 or by email at [email protected]. You can also stay up to date by viewing our website www.broward.org/commission/district4, where you can sign up to receive email updates from our office.
As always, it is an honor to serve you.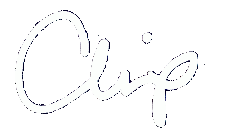 Chip LaMarca
Broward County Commssioner
District 4

Click To Top of Page

---


New Anti-Panhandling Ordinance – A Crap Shoot?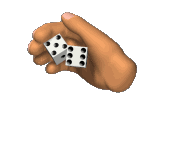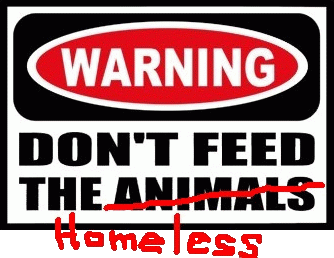 May 31, 2012 - Whether sworn out by business people heading into work, students cutting through Stranahan Park to the Library or tourists returning to their hotels, the unprecedented number of panhandling complaints clogging City Hall finally reached a critical mass. The City of Fort Lauderdale's new anti-soliciting ordinance precludes panhandling in certain zones, ostensibly to protect the privacy rights of citizens while engaged in particular site-specific activities. While no one would dispute our vulnerability when banking at an ATM, why the City Commission felt compelled to shield people from beggars when entering a commercial building or eating an alfresco lunch is somewhat less clear. These seemingly random zones were selected for two reasons. First, vetting courts had previously deemed these public areas constitutionally worthy of protection from panhandling despite multiple challenges. More importantly, these particular prohibitions were handpicked to address a larger Commission agenda.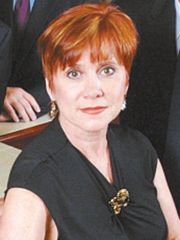 ACLU CO-ATTORNEY BEVERLY POHL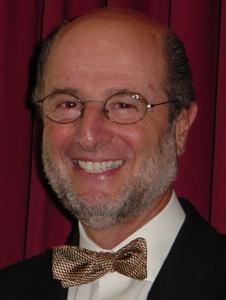 ACLU CO-ATTORNEY BRUCE ROGOW

On July 20, 1993, the City of Fort Lauderdale passed Resolution 93-143, in which Beach Rule 7.5(c) prohibits panhandling, begging and soliciting on the Fort Lauderdale beach and nearby sidewalks (the area within 150 feet of Atlantic Boulevard or Seabreeze Boulevard). Since Fort Lauderdale was the nation's first city to prohibit the homeless from begging in a nonthreatening manner in a public place, outraged constitutional watchdogs – spearheaded by the ACLU – heatedly beat a path to the courthouse (Smith v. City of Fort Lauderdale). As a rule, the courts perceive panhandling as a form of free speech, protected by the First Amendment. Years of legal wrangling in the lower courts had infused the case with a national profile. When ACLU celebrity co-attorneys Beverly A. Pohl and Bruce S. Rogow argued in June of 1999 that "Sidewalks are the quintessential public place" before the 11th U.S. Circuit Court of Appeals (the highest federal court for Florida, Georgia and Alabama), the court dumbfounded the entire nation by upholding the City's ordinance. The decision was finally etched in stone on October 29, 1999, when the United States Supreme Court refused to hear an ACLU appeal.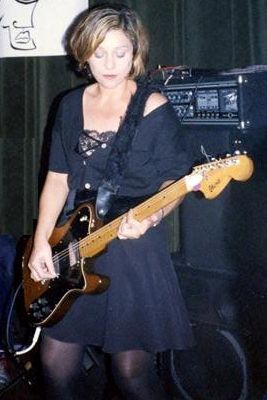 ASSISTANT CITY ATTORNEY &
PUNK MUSIC DIVA LISA HODAPP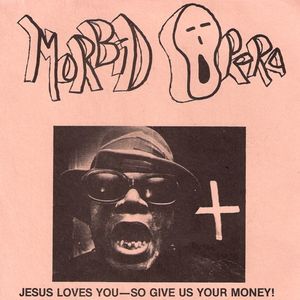 The lawyer who successfully defended the City was Fort Lauderdale Assistant City Attorney Lisa Hodapp, better known as the singer/bassist for 80's Fort Lauderdale punk music legends Morbid Opera, the guitarist for 90's all-girl group The Gargirls and the anchor of a post Millennial band called Fraulein – before succumbing to cancer at 49 in 2010. Ironically, just prior to upending these legal heavyweights to preserve the beach no-panhandling zone, Hodapp's Morbid Opera cut a landmark record entitled "Jesus Loves You So Give Us Your Money", which put the South Florida Punk music scene on the map.

In a second constitutional challenge to the City's beach no-panhandling law (Chad v. City of Fort Lauderdale), when a district court denied plaintiffs' motion for a preliminary injunction in 1994, both parties filed motions for summary judgment. After rejecting arguments by ACLU superstars Pohl and Rogow that the ordinance violated the First and Fourteenth Amendments and ordering the plaintiffs' motion denied, the district court granted the City's motion for summary judgment on May 27, 1998.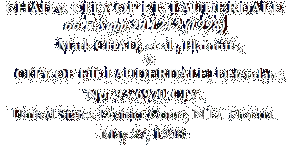 Until these decisions altered the legal landscape, the only anti-panhandling laws that survived constitutional challenges prohibited aggressive panhandling, or soliciting people at bank machines, in line at public transportation or at outdoor restaurants (all of which are included in the new City ordinance). While these were all narrowly tailored, Fort Lauderdale's Beach Rule 7.5, which states its intention to "eliminate nuisance activity on the beach and provide patrons with a pleasant environment in which to recreate," applied to a five-mile swath of public beach. The courts broke with precedent and upheld the broadly defined no-panhandling zone because the City successfully demonstrated that it served a larger civic objective. Since the public beach area is critical to tourism – one of Fort Lauderdale's main fiscal engines – City attorneys offered credible evidence that soliciting and panhandling threatened the municipality's economic underpinnings.
Ironically, the Beach Rule wasn't drafted to target the homeless. In the late eighties and early nineties, homelessness was a buzz word for drug addicted or alcoholic vagrants, yellow-sheeted drifters and mental patients who somehow dodged a butterfly net. Stereotypically pathetic to the general public and invisible to government, requests for spare change by the most chronic cases raised few eyebrows.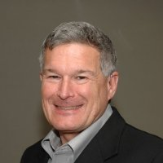 FORMER FORT LAUDERDALE ASST
CITY MANAGER BUD BENTLEY

In contrast, the City was plagued by a seasonal swarm of collegiate locusts who annually transformed the beach area into a pay toilet. Teenagers who ran out of money in the first 24 hours of a three-week psychotic break financed the balance of their bender and the trip home by begging on the beach, stealing from one another or selling any loose furnishings from the hotel room they shared with a dozen other budding sociopaths. Police officers charged with enforcing the beach rule distinguished between the homeless and the visiting youths since Mom and Dad would reliably bail junior out while arresting drifters would simply clog the main jail. According to former Assistant City Manager Bud Bentley, "It was meant to crack down on rowdy Spring Break kids. You had kids out of control panhandling. How do you think they got home? They came and blew all their money on alcohol and girls." The Homeless were collateral damage.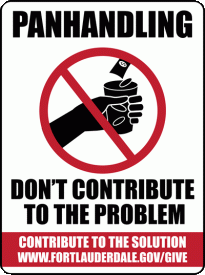 At the November 1, 2011 City Commission meeting, City staff responded to a prior Commission request to outline some "best practices" used in other jurisdictions to buttonhole soliciting. Since Fort Lauderdale first passed the pioneering 1993 ordinance protecting its beach, Miami, West Palm Beach, St. Petersburg, Orlando and Clearwater had all passed no-panhandling ordinances targeting certain areas or neighborhoods. As such, staffers made two recommendations. They suggested that the Commission take a second bite at the apple and prohibit panhandling in the downtown area and the core beach tourist district. Secondly, they urged development of a mass education campaign to discourage public support for panhandling.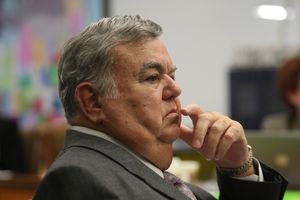 FORT LAUDERDALE CITY ATTORNEY HARRY STEWART

This was a huge policy shift. Resources historically reserved for medical treatment, occupational therapy, housing or other forms of public assistance would also be used to teach guilt-ridden snowbirds that their conscience-clearing handouts often do more harm than good. In addition to appropriating $26,350 for anti-panhandling public outreach, on February 21, 2012, the City Commission asked retiring City Attorney Harry Stewart to craft an ordinance forbidding solicitation in the downtown business area. Given the inherent First Amendment pitfalls, simply criminalizing requests for money would trigger the constitutional dogma that could judicially void the ordinance.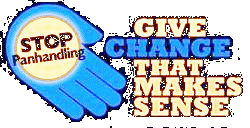 After researching case law, Stewart armed himself with a map and a red pen. By strategically stitching together a Chinese menu of disjointed prohibitions, he tailored an ordinance that placed every square inch of the City's business district off limits to begging. To conceptually unify the widely divergent prohibited zones, no-panhandling status was theoretically ascribed to areas where people are unable to avoid attempted solicitation, "like when you are on a bus," explained Stewart.

To pass a First Amendment litmus test, each prohibition in Stewart's regulatory Rubik's Cube would have to be content neutral, narrowly tailored to some significant governmental interest and insure the availability of alternative channels of communication to those impacted by the new law. At the April 17, 2012 Commission meeting, the first reading of Stewart's handiwork earned a thumbs up. At the May 1, 2012 second reading, it went into the books following unanimous approval by the City Commission. As provided in Ordinance No. C-12-10, the law is fully effective 15 days after approval, on May 16, 2012.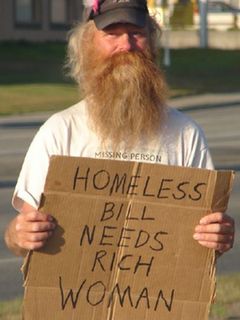 HOMELESS BILL

The ordinance prohibits panhandling at bus stops, in any public transportation facility or vehicle, within 15 feet (in any direction) of a sidewalk café, at any parking lot, parking garage, or parking pay station owned or operated by the city, in any Park owned or operated by the city, within 15 feet (in any direction) of an automatic teller machine or an entrance/exit of a commercial or governmental building. It also precludes panhandlers from soliciting on private property without the owner's express consent. Violations can be prosecuted as misdemeanors that carry a possible $500 fine and/or 60 days in jail.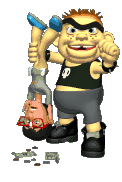 Since a citywide ban on "aggressive panhandling" that was also featured in the measure was vaguely defined, interpretation and enforcement will be left to the discretion of police officers who personally witness violations. For instance, enforcement could be triggered if a person is approached or spoken to in a manner that would cause a reasonable person to believe they are "being threatened with imminent bodily injury or the commission of a criminal act…" A violation could also be charged if a denied solicitation is followed by another request for money or if the solicited person is touched or blocked from passing. Lastly, infractions could accrue to panhandlers whose "conduct would reasonably be construed as intended to intimidate…" Since many of these behaviors are commonly exhibited by dysfunctional family members during an average holiday dinner, most violators should accelerate through the courts like balls in a Pachinko machine.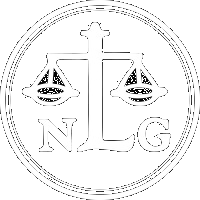 Not surprisingly, while Stewart explored circumventing First Amendment roadblocks, he aroused those pesky constitutional watchdogs. This time, the City ticked off the National Lawyers' Guild, long-time advocates for the Homeless and their service organizations. Objecting to the City's use of a "constitutional subterfuge" to outlaw what they call "survival behavior", the Guild's South Florida Chapter Vice President Mara Shlackman warned that the new law would consequently throttle support to recognized charities like the Salvation Army or United Way, which will also be prohibited from harvesting donations on the fertile downtown streets.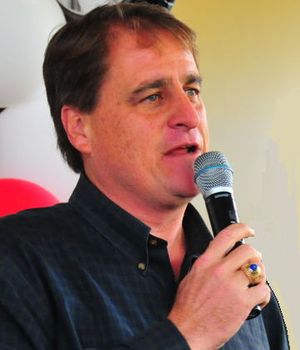 MAYOR JACK SEILER

While the City might have recoiled in the past when confronted by an organized mass appeal to the public conscience, the epidemic growth of panhandling over the past few years has prompted a reevaluation of personal and civic priorities. When the cost of tolerance suddenly included sacrificing the neighborhood's public park and rendered streets increasingly unsafe for families, local residents ramped up pressure on City officials to "contain" the problem. Newly armed with this mandate, Fort Lauderdale Mayor Jack Seiler explained "Families don't feel safe, people going to the library don't feel safe, people wanting to use public resources don't feel safe."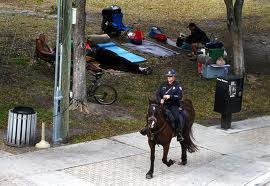 HOMELESS IN STRANAHAN PARK

Passionately favorable to drawing a line in the sand, Mayor Seiler told reporters "At the end of the day, it's a quality-of-life issue for residents, visitors, and even the individual out in the streets." The Mayor was referring to a side of begging that most people never see. The homeless make tempting assault prey for thieves, robbers and other homeless persons. When the homeless are beaten and robbed, the perpetrators know that the assault won't be reported to the police. These unanswered crimes are an unavoidable consequence of street panhandling.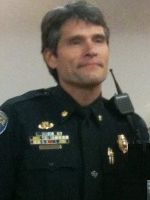 DIST. 1 MAJOR RAUL DIAZ

At a November 17, 2011 GMCA Advisory Board meeting, FLPD Major (and Police District 1 Commander) Raul Diaz told association officials that notwithstanding whether local residents give money to assuage some neurotic personal guilt, to gratefully share their good fortune with others or simply because they were intimidated, they are enabling an extremely dangerous lifestyle. While strongly recommending that donations be diverted to organizations that address the root causes of homelessness and its more severe impacts, Diaz admonished that when a community is reputed as a lucrative feeding ground; along with the additional homeless persons attracted by the easy money are cadres of those who prey on them. Drug addicts, muggers and other street punks that seek out and victimize mostly defenseless homeless people threaten every neighborhood resident. Diaz warned "If a homeless victim isn't conveniently available for an easy rip-off, anyone who appears vulnerable will suffice."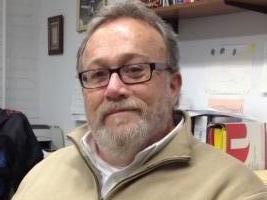 NATIONAL HOMELESS COALITION
EXECUTIVE DIRECTOR NEIL DONOVAN

The controversial ordinance is the latest in a series of City efforts to address homelessness. Last December, the City took $25,000 in confiscated dirty money (the Florida Law Enforcement Trust Fund is fueled by resources jacked from nailed slime bags) and bought bus tickets for any drifter with an identifiable support system at the end of the line. Decrying the City's motive, Executive Director Neil Donovan of the National Coalition for the Homeless commented "The nature of that is quite transparent, to move their problem onto somebody else's doorstep." An indignant Mayor Seiler retorted "We're not pushing them out. If somebody has a network of support, a group of family and friends that will provide for them back home, that's probably a good place for them to be." Vice Mayor Bobby DuBose, who was on the short end of the 4 - 1 Commission vote that enabled the program, lamented using City funds to send panhandlers on a vacation. The Homeless Reunification Program, also deployed in West Palm Beach, New York, San Francisco and other municipalities with growing homeless populations, lost some credibility when several of its beneficiaries turned up again a few months later (including one of our Galt Mile benchwarmers).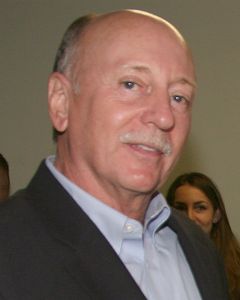 CITY COMMISSIONER
BRUCE ROBERTS

Developed by District 1 City Commissioner Bruce Roberts during his tenure as Police Chief, the City's current homeless policy funnels resources into a voluntary safety net that includes medical assistance, food and housing. Working with Homeless advocates, Police Officers participating in the outreach effort encourage bench dwellers to avail themselves of City-funded or privately subsidized charitable programs developed for their benefit. If arrested, a referral to the Broward County Social Service Outreach Team enables a post release contact by a social worker to formulate an appropriate assistance regimen.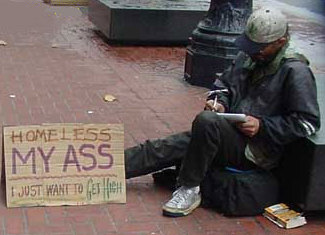 GET HIGH - MY ASS

When City Parks that long served as shared resources functionally evolved into homeless villages, unrelenting public pressure from every district forced City Hall to circle the wagons. With some 1,600 guests of the city fluffing the bushes each night before nodding off in public parks (incremental to the 7,000 squirreled away in shelters), the City Commission decided that a strategy to reclaim these resources for the general public would have to be integrated into the City's Homeless policy.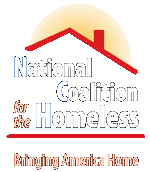 When Homeless advocates claimed that the City's new policy would irresponsibly divert resources from addressing the underlying causes of homelessness, City officials clarified that the current safety net would be neither withdrawn nor diminished. The additional no-panhandling zones were part of a new safety net – one that would protect the general public. Despite the passionate posturing by Homeless advocates and City officials, no one knows whether the new prohibitions will contain or inflame the problem. Of greater concern to our public officials – how this policy will impact hoped for improvements to the City's image – will determine whether they expand the program or quietly pull the plug.

Click To Top of Page

---


Red

Light Camera Cash

Crunch


Round Two!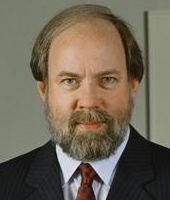 SEVENTH CIRCUIT CHIEF JUDGE
FRANK H. EASTERBROOK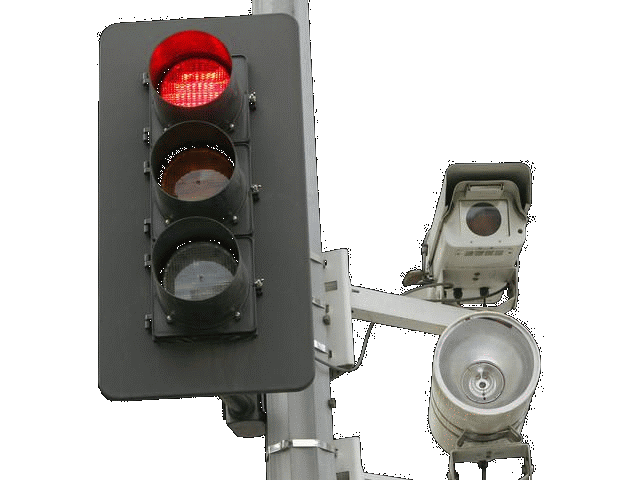 June 10, 2012 - Despite the budgetary enticements of red light camera enforcement, the City of Fort Lauderdale postponed consideration of an automated citation system until two years ago for good reason. Before 2010, no Florida Statute provided for the prosecution of violations based on red light camera evidence. More importantly, the City Commission was leery of entanglement in a litigious constitutional controversy. Bills filed during the 2009 legislative session by Statehouse Representative Ron Reagan and Senator Thad Altman that would have added red light camera enforcement to the State's uniform traffic code died on the calendar. While supportive lawmakers in Tallahassee were temporarily thwarted, Chief Judge Frank Easterbrook of the U.S. Court of Appeals for the Seventh Circuit held that issuing citations to vehicle owners (or lessees) without any evidence of who was actually driving the vehicle at the time of the violation is not unconstitutional. Bingo!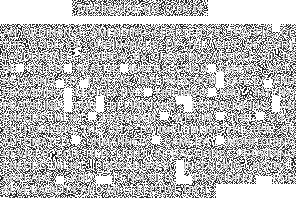 With a solid precedent vouching for the system's constitutional adequacy, the City launched a year-long process in early 2009 to implement a red light camera enforcement system. After all, State lawmakers planning to revive the failed 2009 authorizing bills now had the Governor's support. Until enabling legislation was enacted, the City could circumvent the vacuum in state law by ordaining red light infractions as local code violations - and insuring that cameras were not installed at intersections with state roads. On June 2, 2009, the City Commission laid the legal groundwork by passing Ordinance No. C-09-14, entitled the "Traffic Intersection Safety Act." Since duly constituted traffic courts couldn't rule on violations not recognized by State Law, City-appointed Special Magistrates would adjudicate challenges.

On February 7, 2010, the City of Fort Lauderdale finalized a lengthy procurement process by cutting a deal with American Traffic Systems (ATS) to install Red-Light cameras at 6 intersections throughout the City. Citations issued by the automated detection system were projected to annually vest the City Treasury with revenues amounting to $1.8 million. On May 13, 2010, former Governor Charlie Crist signed House Bill 325 into law (AKA the "Mark Wandall Traffic Safety Act"), authorizing municipalities to use Red-Light cameras for enforcement of certain provisions in Chapter 316 of the Florida Statutes. No longer forced to veil violations as code infractions, the City amended its traffic ordinance and the ATS contract on July 7, 2010, modifying their provisions to achieve compliance with the new state law.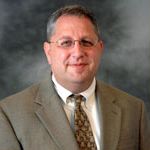 CITY MANAGER LEE FELDMAN

Fast forwarding to March 14, 2012, ATS sent City Manager Lee Feldman a proposal that ostensibly addressed City objectives for the program's financial self-sufficiency. Acknowledging that 3 of the City's 6 cameras were in the black while the other three barely broke even, ATS observed that the 26,618 violations to date had dumped $685,000 into the treasury while generating another $200,000 in receivables. ATS also recognized that the City was bleeding legal resources. Due to the order in which the tickets were docketed in Broward Courts, Fort Lauderdale was forced to take the lead in defending against legal challenges to the program for all Broward cities deploying red light camera enforcement.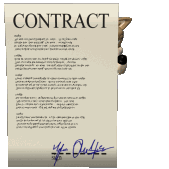 In the proposal, ATS offered the City a $230,000 invoice credit, installation of 30 additional cameras, revenue neutral billing for the non-productive cameras, a 4-year contract extension and revised contract provisions that lighten termination penalties and shape a 50-50 cost sharing agreement when the City opts to relocate a camera. As compared to its initial promise, the program proved a chronic disappointment. At several 2011 Commission meetings, it came within a hair of getting the boot. Before committing to any ATS deal, the City Commission wanted a handle on their cash cow's mechanics and its prospect for political blowback. To explore the depth of the economic rabbit hole, Commissioners requested updated analytical and financial data.

Which snouts are allowed to root in the trough is dictated by State Law. Of each $158 statutory citation, $83 is allocated to three State trusts ($70 to the State General Fund; $10 to the State Health Administration Trust; $3 for Brain and Spinal Cord research) while $75 covers program costs (including the vendor's cut) and hopefully bumps up City revenues.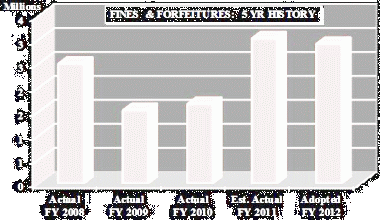 In a six-month Revenues and Expenditures statement dated April 19, 2012 – of the $1,062,942 in gross revenues – $558,380 was gobbled up by the State, yielding $429,242 for the City. After dishing off $152,461 to the vendor (ATS), $273,778 for salaries & benefits and $3.003 to offset petty office expenses, the City was left with a disappointing $75,319. Embarrassingly shy of the $1.8 million originally projected for the program, the scant revenues were a thin shadow of the $2,905,000 targeted in the FY 2012 budget. Excluded from the financial statement were growing legal fees borne by the City to plug ever-surfacing loopholes in Broward Courts.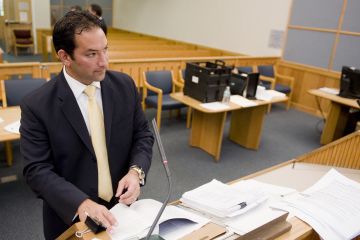 BROWARD ATTORNEY TED HOLLANDER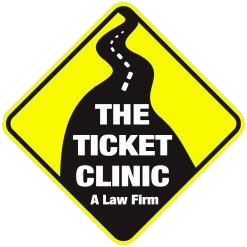 In fact, ATS embroidered its proposal with "we are extremely grateful for the hard work and leadership that Bradley Weissman and Ginger Wald have put into the program, and this effort has been taken into account in the proposal…," in recognizing that the City was hemorrhaging legal resources. Throughout 2011, 49-year old Assistant City Attorney Brad Weissman had been camping out in the Broward Courthouse. Legal counsel to the FLPD, the former prosecutor was embroiled in exhaustive legal combat with Ted Hollander, a 41 year-old Broward lawyer who runs The Ticket Clinic with Traffic Attorney Mark Gold. After Hollander engineered the dismissal of 550 red light camera tickets in five counties, the City sent Weissman to prosecute its camera cases and torpedo Hollander's mythic record.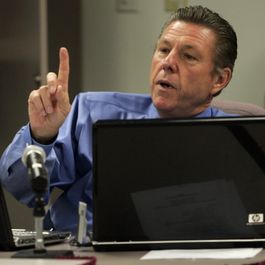 BROWARD MAYOR JOHN RODSTROM

Hollander would probe every aspect of the evidence chain, question the competence of process participants, investigate camera maintenance records, verify notification compliance and run through constitutional challenges like toilet paper. Hollander's cases evolved into a "how to" primer for local traffic attorneys who parroted his arguments to void their clients' citations. Characterizing the red light camera programs as "a total disaster," Broward Mayor John Rodstrom summarized the success that local traffic attorneys enjoyed in South Florida Courts, observing "The courts or, you know, the lawyers that they've hired are doing a pretty good job of beating the crap out of us and it's not the revenue that everybody thought it was going to be." Despite Weissman's efforts, Hollander lost only 2 of his next 50 cases.

FRANK ADDERLEY

When the program was first introduced, the City anticipated issuing 250 citations each day. The estimate was later lowered to about 80 per day, or roughly 13 for each location. The average number of daily citations currently generated per location is closer to 5. As red light camera income ebbed, program costs that were supposed to decrease after an initial learning curve instead began to grow. Two police aides who were authenticating pictures of violations taken at the City's 6 red light camera locations were so hopelessly mired in the relentless flood of evidentiary demands that Police Chief Frank Adderley pleaded for 3 more in May of 2011 - nearly one officer for each intersection.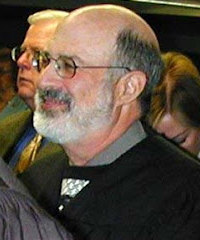 BROWARD COUNTY
JUDGE FRED BERMAN

On May 31, 2011, a Broward Judge scrambled one of the State's oldest traffic laws. As a consequence of his decision, when red light camera enforcement is deployed in a jurisdiction, it becomes unconstitutional for police officers in the same jurisdiction to write tickets to motorists for running red lights. In his ruling, Broward Judge Fred Berman declared it inequitable to punish red light runners caught by police with a stiff fine and points on their license when those nabbed by enforcement cameras face a smaller fine and no points. Berman noted that police write tickets for $260 when they observe a driver careening through a red light while $158 citations are mailed to those caught by red light cameras. In his decision, Berman surmised "This violates the Equal Protection Clause of the United States Constitution, as well as the Florida Constitution." In short, maintaining two different standards for the same driving behavior is unconstitutional.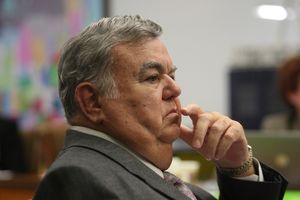 FORT LAUDERDALE CITY ATTORNEY HARRY STEWART
JENNIFER KRELL DAVIS

Jumping on the potentially crippling ruling, former spokesperson Jennifer Krell Davis of Florida Attorney General Pam Bondi's office issued a media release exclaiming "In our view, Judge Berman did not apply the appropriate standard of review. From here, we will be weighing all of our options to challenge his ruling, including an appeal to the Circuit Court." While technically not binding on other traffic court judges, the precedent established by Berman's decision pressures jurisdictions with red light cameras to choose between empowering cops or cameras to ticket red light runners. Leveling penalties that are dictated by Statute is not an option. Fort Lauderdale City Attorney Harry Stewart agreed with Bondi, pointing out that police officers issue citations to the driver while red light cameras target the vehicle owner. However, until some court of competent jurisdiction rules on how this slippery distinction impacts Berman's decision, it stands. If the appellate court upholds Berman's ruling, Stewart said "Fort Lauderdale would stop officer-issued red-light tickets."

JUDGE JERALD BAGLEY

In December 2010, a divided state Court of Appeals panel ruled that the new State Law authorizing the use of red light cameras to issue citations was superfluous. Before the 2010 enabling Statute was enacted by the Florida Legislature, a statutory requirement that officers only write tickets for violations they personally observe conflicted with the mechanics of a system wherein tickets were issued based on evidence captured by a device. Judge Jerald Bagley of the Eleventh Judicial Circuit Court in Miami-Dade County found that the City of Aventura was remiss in allowing American Traffic Solutions (ATS) to mail out automated tickets prior to the state passing the enabling legislation.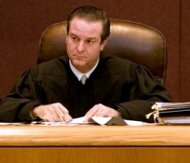 THIRD DISTRICT COURT OF APPEALS
JUDGE ANGEL A. CORTINAS

In reversing the lower court decision, Third District Court of Appeals Judge Angel A. Cortinas wrote for the majority "The ordinance allows for a traffic control infraction review officer, who although sharing the qualifications of the type of officer referenced in section 316.640(5)(a), is instead appointed by the city pursuant to the ordinance and for the distinct purposes of viewing recorded images and issuing corresponding citations in accordance with the ordinance. Accordingly, we find the trial court erred in its determination that section 48-26 allowed the cameras to serve as the sole basis for issuing a notice of violation in direct conflict with section 316.007, Florida Statutes." In short, as long as a qualified officer viewed pictorial evidence of the violation before issuing the citation, red light camera tickets were fully compliant with the earlier State Law. Florida cities with red light camera programs no longer had to worry about tickets mailed before the May 13, 2010 effective date of the authorizing Statute.

About 5000 Broward and Palm Beach red light runners wriggled off the hook in January when ATS "screwed the pooch." Florida law provides that a traffic ticket – and a follow-up second citation that's sent if the first isn't paid – must be processed within 60 days of a traffic violation. If the second ticket arrives after 60 days, the fine becomes unenforceable. When a red light camera captures a violation, the image is sent to ATS headquarters in Scottsdale, Arizona for processing before being returned and verified by a local law enforcement officer. An infraction surge during the Holiday Season overwhelmed the company's processing capabilities, delaying roughly 5000 tickets beyond the 60-day deadline. While Fort Lauderdale blew about $40,000, Margate lost $74,000 and Pembroke Pines was hosed for $200,000 because ATS fell asleep at the wheel.

On August 17, 2011, Broward County Judge Steven DeLuca escorted his courtroom audience into a red light camera twilight zone, ruling on a broad array of constitutional and evidentiary issues governing challenges to red light camera citations. He ruled that red light camera tickets don't violate due process or speedy trial constitutional protections and pictures of violations are legally admissible. While City attorneys in Broward red light camera municipalities and their ATS representatives celebrated DeLuca's decisions, South Florida traffic attorneys began preparing an appeal. The one-day pro-camera rulings were suspiciously out of character for Deluca, who upheld 786 of 830 challenges to red light citations in the past year.
Last month, DeLuca again changed hats and declared a red light ticket unconstitutional, signing an order to toss out a citation issued to someone who shared ownership of a car snagged by a red light camera. When two or more people jointly own a vehicle, their names are listed on the registration. If the vehicle gets nabbed by a red light camera, a citation is always mailed to the first name listed on the vehicle's registration. Judge DeLuca's ruling states that arbitrarily targeting the top name on the registration for every penalty clearly violates the equal protection clause of the constitution, since multiple registrants with an identical interest in the vehicle are treated differently. And the hits just keep on coming...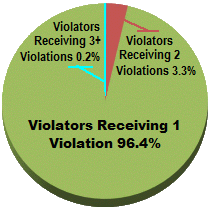 A twelve-page "Analysis of Red-Light Safety Camera Program and Site Selection Results" prepared by ATS for City Commissioners revealed that through February of 2012, of the 25,403 drivers cited for running red lights, 96.4% were one-time violators, providing a basis for company claims that the cameras served as a deterrent. The report also demonstrated that only 26% of the drivers caught by the cameras were Fort Lauderdale residents. Whether unaware of the program's existence or which corners are baited with cash-cameras, the visitors and tourists who landed 74% of the tickets were plucked like chickens. The revelation that an overwhelming majority of those ticketed neither live nor vote in the City mitigated concerns about anticipated political blowback from a growing pool of disaffected system victims. While program proponents continually applaud the program's public safety benefit, statistics quantifying its impact on the number and seriousness of collisions cuts both ways. Despite political remonstrations to the contrary, system advocates are far more concerned with the budget than the accident rate.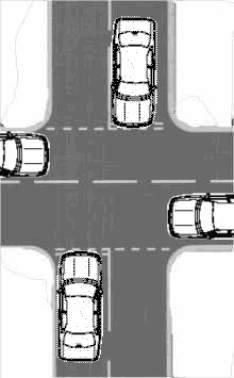 Fort Lauderdale is not unique. City budget woes are driving program expansions throughout South Florida as Broward, Palm Beach and Miami-Dade Counties are all planning to treble their existing camera-based cash machines. Broward cities are adding 100 more cameras, Palm Beach County is augmenting its 25 cameras with another 75 and Miami-Dade plans to deploy 200 additional cameras. Broward County's 50 existing cameras monitor intersections in Davie, Coral Springs, Fort Lauderdale, Hallandale Beach, Hollywood, Margate, Pembroke Pines and Sunrise as Plantation and Tamarac are installing newly contracted ATS systems.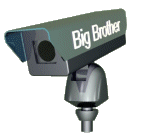 Given Fort Lauderdale's budgetary pressures and a growing controversy over the program's promised safety benefits, ATS tailored its proposal to meet the City's primary concern, the program's financial self-sufficiency. Expanding the program by placing 30 more cameras at 15 additional intersections will juice its fiscal productivity. As drivers familiarize themselves with camera locations and learn to avoid racing through yellow warning lights, infraction rates decline - along with revenues. Enabling the City to inexpensively relocate cameras from increasingly unproductive sites to prospectively more lucrative new intersections should also boost income. Finally, as Fort Lauderdale continues to confront and plug costly adjudication loopholes in court, the drain on legal resources should abate, further feathering the bottom line.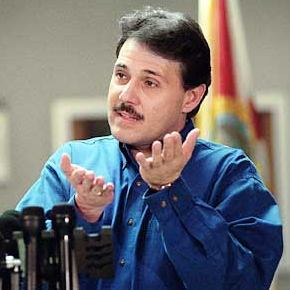 BROWARD JUDGE ROBERT W. LEE

Judge Robert Lee, who supervises Broward traffic court, was asked in mid-2011 for an estimate of how long it would take to plug red light camera loopholes. He said, "We probably will be bouncing back and forth between the trial court and the appellate court for a couple of years." Whether the ATS package enables the program to survive another year of traffic court Pac-Man is anyone's guess.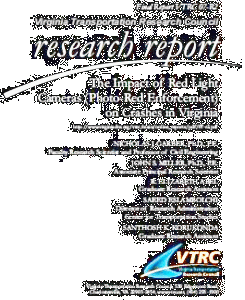 Despite drooling South Florida city officials and the sparkling optimism emanating from ATS since its Florida lobbyists engineered the 2010 enabling legislation, red light cameras may be euthanized by Florida lawmakers during the 2013 legislative session. In view of studies by the University of South Florida and Virginia Transportation Research Council demonstrating that extended yellow lights more effectively reduce infractions and enhance safety than red light cameras, two failed 2012 bills to repeal red light cameras and lengthen yellow lights will be filed again in 2013. Some 40 lobbyists working for ATS and other camera vendors succeeded in killing the bills in 2012. The repeal bill was kept frozen in the Senate Community Affairs Committee by term limited chairman Mike Bennett (R-Bradenton), a grateful beneficiary of industry "largesse".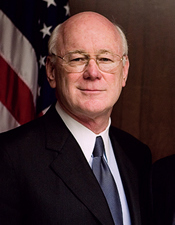 U.S. DISTRICT COURT
JUDGE LYNN HUGHES

Fort Lauderdale City officials might take a hint from what happened in Houston. A 2006 contract between ATS and the City of Houston generated $44 million in fines through 2010. A ballot initiative to end the program was successfully adopted in 2010. Following a legal challenge by ATS, U.S. District Judge Lynn Hughes ruled the ballot initiative invalid. Unable to afford the $18 million demanded by ATS to buy out of the contract, the city was compelled to restart the program. Following another attempt by the city council in 2011 to end the program, ATS increased its demand to $25 million. In January, 2012, the city cut a deal to bail out for $12 million.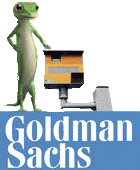 Where did a provincial Arizona company get the resources to influence State Legislatures across the nation? On September 25, 2008, when a shaky Goldman Sachs invested $millions in ATS, it coincided with a $5 billion investment by Berkshire Hathaway – the parent company of Geico – in Goldman Sachs. The investment by Goldman Sachs was intended to bankroll an accelerated deployment of photo ticketing programs around the country. In states that impose license points on automated citations (like California and Arizona), every time a camera operated by ATS issues a speed camera or red light camera ticket, it pumps up the vehicle owner's insurance rates. Ticket recipients covered by Geico will pay millions in increased insurance premiums (Geico collected $541 million in California automobile insurance premiums last year). Profits run upstream to Berkshire Hathaway and company CEO Warren Buffett.

Notwithstanding the unanticipated reversals that crimped productivity, the City Commission opted for the expansion in hopes of weaning the program from a dependence on tax dollars. The locations selected to receive the new cameras will heavily impact Galt Mile drivers. Five of the fifteen chosen corners are within spitting distance, virtually guaranteeing that Galt Mile residents or visitors going for a spin will cruise one or more of the baited intersections. The intersections newly selected for cameras are as follows: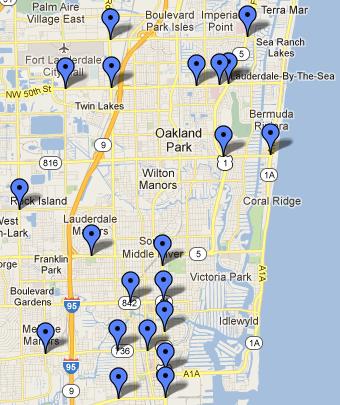 CLICK TO FT LAUD RED LIGHT CAMERA MAP

New Camera intersections (

Near Galt Ocean Mile):
Davie Boulevard and Andrews Avenue

Davie Boulevard and SW 27th Avenue

Davie Boulevard and SW 9th Avenue

Commercial Boulevard and NE 15th Avenue

Commercial Boulevard and NE 20th Avenue

Oakland Park Boulevard and A1A

Commercial Boulevard and Federal Highway

NW 19th Street and NW 31st Avenue

Broward Boulevard and NW 5th Avenue

SE 7th Street and Federal Highway

Oakland Park Boulevard and Federal Highway

Cypress Creek Road and Powerline Road

Broward Boulevard and Federal Highway

SE 17th Street and Federal Highway

Cypress Creek Road and Federal Highway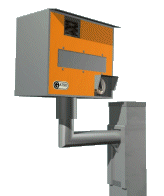 Cameras Installed in 2010:



The Devil's in the Details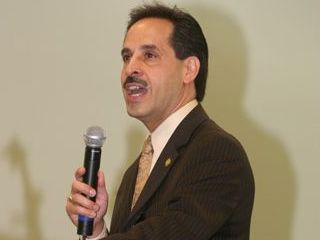 PRESIDENTS COUNCIL CHAIR PIO IERACI

June 23, 2012 - Tackling an overstuffed agenda in the final Galt Mile Presidents Council meeting before the summer hiatus, officials from 22 of the 27 Galt Mile associations heard from a panoply of public officials and local bureaucrats. Along with updates by State and County representatives, reports from member associations about shared operational stumbling blocks and a spot review of the failed 2012 omnibus association bill, a team of municipal officials helped defuse community enmity over confusing threats mailed by the City to unit owners and their associations. After apologizing for the ill-conceived correspondences and discussing contradictions that belabor several vague municipal policies, officials from building services, code compliance and the City Manager's office expressed their intention to cooperatively develop non-contentious viable resolutions with Commissioner Roberts and neighborhood association officials. Kicking off the proceedings was District 91 Statehouse Representative George Moraitis, who distinguished himself in his 2011 rookie year by shepherding his Omnibus Association Bill to fruition.

Rep. George Moraitis: The Association Bills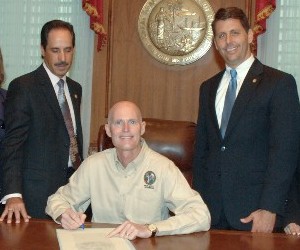 GOVERNOR RICK SCOTT SIGNS HOUSE BILL 1195
WITH REP. GEORGE MORAITIS AND PIO IERACI

Moraitis' star rose within a year of winning the District 91 Statehouse seat vacated by Ellyn Bogdanoff when she ran for the District 25 Senate seat formerly occupied by Florida CFO Jeffrey Atwater. Months after his election, Community Advocacy Network (CAN) Executive Director Donna Berger (Managing Partner at Katzman Garfinkel & Berger – KG&B) and Becker & Poliakoff (B&P) lobbyists Peter Dunbar and Travis Moore decided to collaborate on four association bills built around Ellyn Bogdanoff's groundbreaking 2010 legislation quashing a $multi-million mandate to retrofit sprinklers in high rise associations.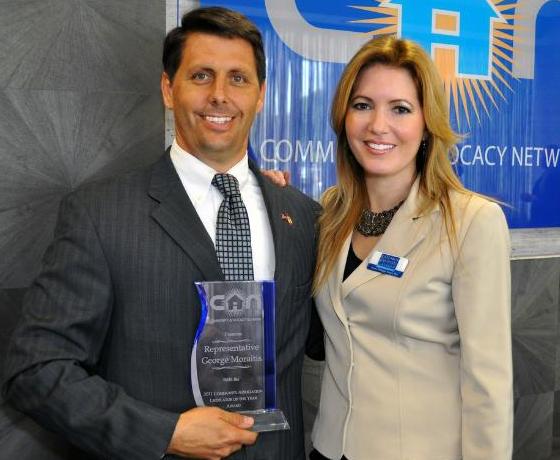 REP GEORGE MORAITIS AND DONNA BERGER
LEGISLATOR OF THE YEAR

The final legislative configuration teamed Senator Mike Fasano's Senate Bill 530 with Representative George R. Moraitis' House Bill 1195. Backed by the two legal powerhouses and coordinated statewide support from millions of association members, the bills empowered associations to punish deadbeats, prevent speculators from forcing their neighbors to subsidize their defaults, streamline bulk purchases to diminish a bloated statewide unit inventory and reverse dozens of expensive and counterproductive legislative glitches enacted in previous years. On June 16, 2011, Moraitis was recognized by a grateful coalition of community associations as "Legislator of the Year."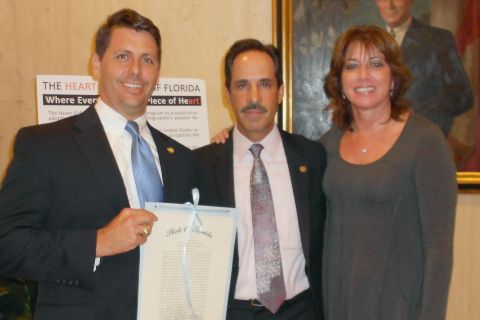 GEORGE MORAITIS, PIO IERACI & ELLYN BOGDANOFF

Feeding on the infectious enthusiasm generated by his first-year legislative triumph, Moraitis decided to use the same formula to further empower associations in 2012. Teaming with newly elected Senator Ellyn Bogdanoff and buoyed by unprecedented support from millions of condo and co-op owners, his House Bill 319 was poised for success. Drawing on impressive legal clout and a busload of political influence, as his bill whizzed through House Committees, Bogdanoff's Senate counterpart followed suit. In addition to allowing associations to postpone retrofitting their elevators with Phase II Firefighter Service until their next modernization (when the cost becomes negligible), fast tracking impact glass hurricane protection, suspending voting and use rights for delinquent unit owners and deadbeat speculators and providing Cooperative homeowners with statutory rights that previously only benefitted condo owners, the bills corrected glitches affecting the maintenance of association records, Board member certification and association recalls. Suddenly, the music stopped.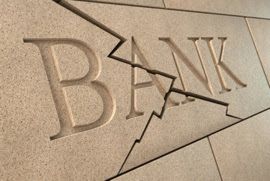 When a legal problem dogs an association, a good attorney can give its members a new lease on life. However, when attorneys opt to believe that they are better equipped to make decisions for an association than its members, it's time to reboot the process. A conflict over a statutory provision that spelled out a lender's financial obligation when foreclosing association properties suddenly took center stage in Moraitis' high-flying bill. Called the "Safe Harbor" amendment, it limits what a foreclosing bank must pay in association dues to "12 months of the unit's unpaid assessments or 1 percent of the original mortgage debt, whichever amount is less." This crushingly inequitable statutory guideline has been manipulated by lenders to push hundreds of associations into receivership.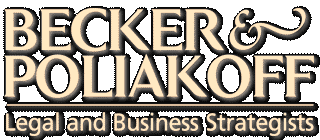 In response, cash-strapped associations hired specialized collection attorneys to challenge lenders who exploited safe harbor protections in order to stiff associations and force their unit owners to pay the bank's ignored obligation. Using a variety of unorthodox tactics, some lawyers proved in court that the bank's claim to title was faulty or fraudulent, enabling the judge to award title to the association. Since a client association's very survival was often at stake, others flirted with extortion and blackmail by hinting that the local bank branch would be shunned by its unit owner customers if word leaked out that the lender cheated their association, forcing its unit owners to subsidize the lender's unpaid dues.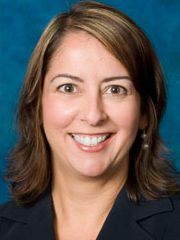 YELINE GOIN

Becker & Poliakoff, despite a deep roster of association clients, also represents Bank of America, HUD and other "A" list mortgage lenders. Rationalizing a need to "protect associations from themselves" and exhorting that angry banks may hit back, firm attorneys insisted that Moraitis add language to his bill confirming that associations were not entitled to one cent more from lenders than delimited by the safe harbor provision. Executive Director Yeline Goin of CALL (Community Association Leadership Lobby), B&P's advocacy stepchild, warned that deep-pocketed banks would countersue or threaten to choke financing in the association market (a threat repeatedly leveled by the lending industry to intimidate lawmakers). Despite their obvious conflict of interest, B&P arguments resonated with Moraitis, a real estate attorney who feared being blamed for threatened lender reprisals. Not surprisingly, it wasn't nearly as popular with the vast pool of association supporters who asked "Why is a pro-bank provision in an association bill?" Ironically, their question became the bill's epitaph.
Ignoring its negative impact on his credibility and hoping to win points for sticking to his guns, Moraitis stubbornly refused to sever the controversial provision from his bill. The results of a CAN poll released in the February 2012 edition of the Florida Community Association Journal suggested that 82% of the bill's association supporters perceived the provision as a favor to B&P's lender clients. Since the bill had already survived a full House vote and Bogdanoff's sister bill (Senate Bill 680) enjoyed good support in the Senate, bill proponents surmised that it could weather a deep split in support if they nervously stood by Moraitis and his allied "legal muscle" while momentum propelled it across the finish line.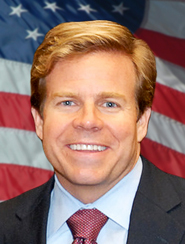 SENATE PRESIDENT
MICHAEL HARIDOPOLOS

They ignored a factor that was staring them in the face since day one of the session. Florida Senators were not about to risk alienating voters they might need to survive a redistricting process they could no longer manipulate. After flipping through dozens of angry emails from his hometown Space Coast constituents on the final day of the legislative session, Senate President Mike Haridopolos decided that Moraitis' safe harbor provision was political Cyanide. Following a 60-second conscience-testing epiphany, Haridopolos drop kicked the bill off the Senate calendar, consigning it to the Tallahassee cornfield.

Having recounted his legislation's disappointing implosion, Moraitis promised the Galt Mile audience to revive the failed bill in the upcoming 2013 legislative session. After admitting that dropping the divisive safe harbor language could have salvaged the bill's positive provisions (and chalked up another impressive "first term" win), Moraitis shifted focus to his efforts on behalf of Port Everglades.
Moraitis Protects the Port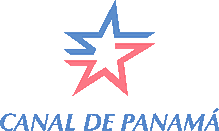 When the Panama Canal is reconfigured to accommodate supersized transports, tankers and cruise ships in about two years, plummeting shipping costs will significantly shift newly ramped up international patterns of commerce. Port Everglades will have to compete with other East Coast and Gulf ports for an impending trade windfall that could deliver a steroidal jerk to the State and local economic recovery. Moraitis pointed out that while tourism continues to play a major role in the regional economy, it has been nosed out by the Marine Industry. "Port improvements enhance both of these economic engines," exclaimed Moraitis.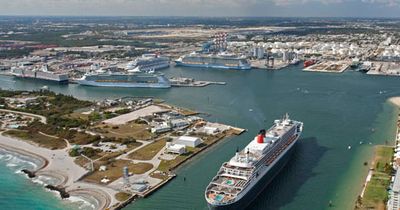 PORT EVERGLADES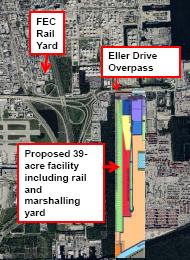 INTERMODAL CONTAINER
TRANSFER FACILITY

In preparation for the projected August, 2014 completion of the canal's expansion, ports in Savannah, New Orleans, Norfolk, Baltimore, Miami, the Port of South Louisiana (tonnage king of U.S. ports) and Port Everglades are racing to adapt their facilities for berthing and offloading oceangoing monsters carrying two to three times the cargo of the largest vessels currently able to navigate the canal. Despite a gubernatorial death grip on the State budget, Representative Moraitis was instrumental in lining up state funding for the construction of a turning notch, deepening and widening the port channel and development of an Intermodal Container Transfer Facility. Moraitis stated "These improvements will bring $billions in new revenues and tens of thousands of new jobs to Broward County and the State." He's right. It will.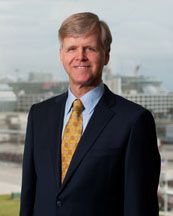 PORT DIRECTOR
STEVEN M. CERNAK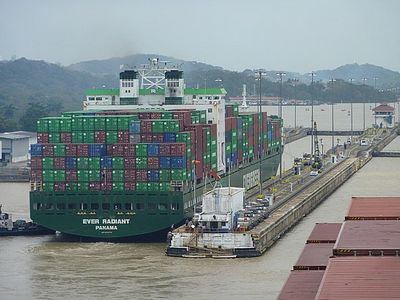 PANAMAX VESSEL ENTERS LOCK

Commenting on the port's new leadership, Moraitis acknowledged "I'm pleased with the Broward Commission's appointment of Steven M. Cernak as new Port Director." Cernak, who doubled revenues while serving as Director of the Port of Galveston before recently taking the reins from retiring Port Everglades Director Richard Allen, just completed similar structural improvements in Galveston, where he deepened the channel from 40 to 45 feet. In Port Everglades Cernak plans to enlarge the channel to the 50-foot depth required for Post Panamax shipping (nomenclature for ships that are 25% longer and 50% wider than the largest vessels able to pass through the canal). Instead of continuing to divert cruise ships to Miami when port facilities are overloaded, Moraitis described a $54 million renovation project for four cruise terminals that Cernak is building in partnership with the Carnival Corporation.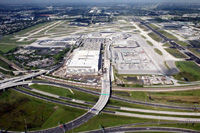 FORT LAUDERDALE-HOLLYWOOD
INTERNATIONAL AIRPORT

While collaborating on the association bills, Moraitis and Bogdanoff also teamed to promote legislation needed by the Broward Commission to enable local projects. Keeping a promise to the Galt Mile Community Association, Moraitis safeguarded vulnerable state funds appropriated to renourish our shrinking beach. He also described his funding efforts for other Broward infrastructure projects, including the Fort Lauderdale-Hollywood International Airport expansion. Before issuing a reminder about his upcoming Statehouse campaign, the incumbent candidate detailed plans to "continue building local economic infrastructure, bring more jobs to Broward, improve educational opportunities and fight for better access to healthcare right here at home."

Chip LaMarca's Staffers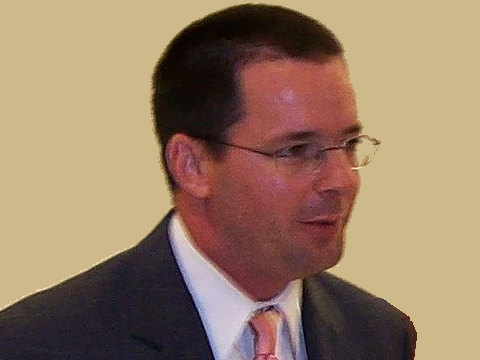 COMMISSIONER CHIP LAMARCA'S DIST
DIRECTOR JOHN DAVID NEWSTREET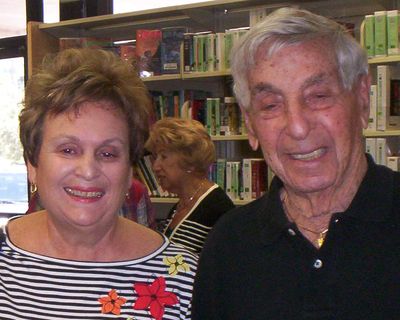 TERRY CLAIRE AND FRIENDS OF GALT
LIBRARY PRES. HERMAN GARDNER

The meeting segued to Broward Commissioner Chip LaMarca's representatives, Commission aide D. Ryan Saunders and recently hired District Director John David Newstreet. After introducing himself and describing his previous service to Senators Mel Martinez, George LeMieux and Ocala Congressman Cliff Stearns, Newstreet invited attendees to contact him with any County concerns. LaMarca's staffers recognized Plaza South resident Terry Claire, who the Commissioner appointed to the Broward County Library Advisory Board given her leading role in repeatedly rescuing the Galt Ocean Mile Library from the County budget axe. After promising that LaMarca will keep the local library's doors open, Saunders shot off a reminder about the key role played by his boss in reviving the threatened Beach Renourishment project.

Bruce Roberts and the City Team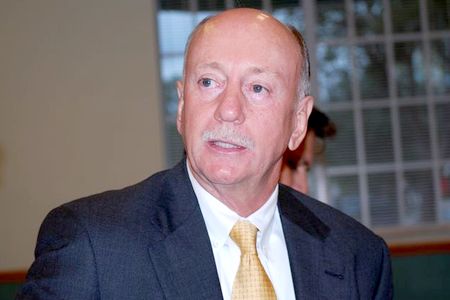 CITY COMMISSIONER BRUCE ROBERTS

Galt Mile President Pio Ieraci introduced District 1 City Commissioner Bruce Roberts, who opened by enumerating a litany of municipal issues impacting the Galt Mile community. Referring to the new panhandling ordinance, Roberts asserted "It doesn't target homeless people; it targets illegal activity, whether or not the perpetrator is homeless." The ordinance outlaws aggressive panhandling - when a request for money is couched in an implied threat. Roberts also clarified that the law recognizes that being homeless doesn't entitle people to treat public parks like their private property. In addition to establishing a set of citywide panhandling prohibitions, it precludes any soliciting in the downtown Business District – mirroring a 1993 ordinance that shields the Fort Lauderdale beach from panhandlers.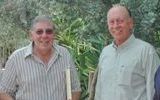 "CHEPO" & COMM ROBERTS

SERGIO J. CLAVIJO

Thanking Commodore resident José "Chepo" Vega for his ongoing efforts to maintain the Galt Ocean Mile neighborhood in a "Disney-like manner," Roberts lamented the recent explosion of "Utility Graffiti" on the street and sidewalks. He imparted plans to arrange a meeting with Damage Prevention Liaison Sergio J. Clavijo of Sunshine State One-Call, contractors responsible for the admittedly improper markings, the utilities they work for and Galt Mile officials.

Prehistoric Open Permits


Accompanied by a team of City officials with ties to the Building Division, Roberts addressed two festering neighborhood hot potatoes. With the help of Fort Lauderdale Building Services Manager Terry Burgess, Roberts sought to explain why Galt Mile associations and unit owners received letters threatening financial retribution for unresolved construction permits opened in their names. With few exceptions, construction performed in Fort Lauderdale requires a permit issued by the building department. Along with defining a project's scope and verifying contractor credentials, the permit forms a basis for follow-up City inspections to insure that the work was properly completed. When the project passes a final inspection, the permit is closed, precluding further work without a new permit. Unfortunately, contractors don't always complete the process, leaving the permit in limbo.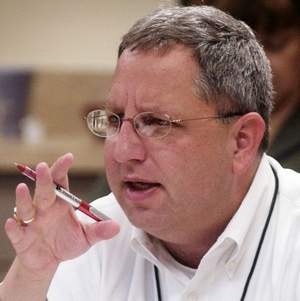 CITY MANAGER LEE FELDMAN

When City Manager Lee Feldman streamlined the City's organizational table, folding 16 bloated bureaucracies into 9 more manageable departments, staffers uncovered a truckload of construction cases that were inadequately closed out. Closer scrutiny revealed hundreds of open permits, in many cases going back decades. Since most property owners know little about regulatory documentation required for construction projects, they were understandably flustered by an official municipal correspondence threatening penalties for jobs performed years earlier. Correcting these oversights isn't simply an exercise in overzealous record keeping protocols; unresolved permits discovered during a title search become impediments to selling (or buying) a property.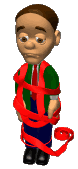 Targeted unit owners were suddenly required to locate contractors who were no longer in business or had shuffled off their mortal coils. Building managers and board members were confounded by letters describing repairs to equipment that had been discarded years earlier. The Galt Mile Advisory Board requested that Commissioner Roberts investigate this dilemma. A few months later, he was applauded for informing association officials that the City would only actively pursue open permits going back to 2007.

At the Presidents Council meeting, when Roberts repeated his take on the City's open permit policy, Building Services Manager Terry Burgess added that all permits had to be closed for properties being sold - notwithstanding when they were originally issued. Troubled by seemingly contradictory messages, association officials requested clarification. Admonishing that open permits serve as serious obstacles to selling a property, Burgess tried to surgically excise the discrepancy by proclaiming "While all open permits have to be closed, we are only actively pursuing those going back to 2007." It didn't work. However, before audience grumbling could coalesce into complaints, Burgess diplomatically invited those burdened with much earlier permits to contact him, promising to fast track closure. Every association official in the audience scrambled for a pen and paper as Burgess said "You can reach me at 954-828-5913." His email address at the Building Services Division is [email protected]. For those association officials who knew little about Burgess, his decisive remedy helped validate his recent ascendancy to the top spot in Building Services.
Hatchling History



Roberts jumped on the second hot button issue. In Mid-April of 2007, Galt Mile associations received official notices from the Building Services Department that threatened financial penalties for not extinguishing lighting on parking decks, patio decks and other association areas. Several association managers called Building Services and asked if they could turn off the lights listed in the notice. Building Services told them that doing so would elicit a violation notice; that they were required by law to light these areas. Armed with letters and tapes proving that a City Department was planning to violate beachfront associations for leaving their lights on and/or turning them off, the neighborhood association voted to leave the lights on and commence an action against the City. First, they would contact Building Services and give them an opportunity to explain their seemingly schizophrenic behavior.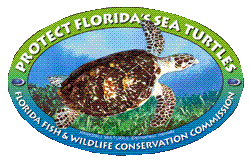 CATE MCCAFFREY

Code Compliance Officer Al Lovingshimer, City liaison to the Florida Fish and Wildlife Conservation Commission, apologized for the misunderstanding and explained about a virtually unknown City ordinance passed to enable sea turtle survival. A few days later, officials from several City departments asked to address the neighborhood association and further explain the dilemma. At the subsequent May 7, 2007 Presidents Council meeting, former Building Department Community Inspections Manager Catherine McCaffrey (currently an Assistant Parks and Recreation Director) apologized to attendees for the ill-advised violation notices and introduced Facilities Manager Tom Terrell from Public Works and Environmental Services' Kris McFadden to explain the threat posed by artificial lighting to nesting sea turtles and their hatchlings. After detailing the evolutionary basis for marine turtle "Disorientation Events," Broward County Natural Resource Specialist Lou Fisher answered questions about how people and sea turtles perceive light differently. City officials and the neighborhood association agreed to explore a resolution to the lighting dilemma.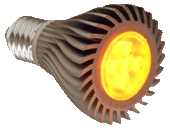 VALERIE BOHLANDER

In subsequent meetings, Lovigshimer and Galt Mile officials negotiated a process that balanced the needs of sea turtles with those of local residents and their associations. By respecting the security concerns of unit owners and the financial constraints of their associations, the mutually conceived plan cured 90% of the Galt Mile code violations by the following November. Taken by cancer a few weeks later, Lovingshimer was posthumously named "2007 Code Enforcement Officer of the Year" by former Building Department Director Valerie Bohlander on November 20, 2007.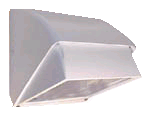 An open channel between the Galt Mile Association and code compliance successfully addressed turtle-safe lighting issues over the next three years. As a rule, when a violation was reported, the compliance officer would work with the association to cure the infraction inexpensively and in a manner that didn't compromise resident safety. If a violation involved a major fixture, such as a parking deck lamp, the officer would recommend an inexpensive shield to temporarily deflect light from the beach. When the fixture approached the end of its useful life and was budgeted for replacement, the association would incorporate a turtle-safe substitute into its lighting plan. By blending short and long term solutions, associations achieved compliance without incrementally burdening budgets or creating a gauntlet of dangerous tripping hazards.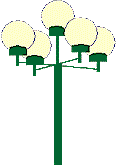 OPENLY NON-COMPLIANT
LIGHTING IS PREVENTABLE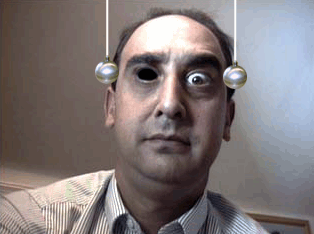 In late 2010, personnel changes in City government left a vacuum in city policy that crippled the process. With no guidance from the City, when newly elected board members and/or new managers who were oblivious to the ordinance evaluated their associations' lighting needs, they applied for and received City approval for lighting elements that once again endangered sea turtles. As compliance unraveled over the next year, no attempt was made by the City to revive the process they unilaterally slammed shut a year earlier. Soon after the Turtle Nesting Season began in March, associations began receiving threats from code compliance reminiscent of those that sparked the 2007 conflict. The adage that "those who forget history are doomed to repeat it" assumed a special significance as resident resentment over the ill-advised violation notices exploded overnight.

Code Officers Clear the Air



DIRECTOR
GREG BREWTON

Fortunately, one code compliance officer who originally participated in the 2007 negotiation realized that the communication lapse would rekindle the acrimony that blistered the neighborhood five years earlier. After an April 25th conference with Galt Mile representatives he worked with during the 2007 negotiations - Compliance Officer Mario Sotolongo reached out to Building Services Manager Terry Burgess. At the May 17th Advisory Board meeting, Galt Mile officials and District 1 Commissioner Bruce Roberts explored defusing a growing community rancor fueled by the mailed threats. Having witnessed how quickly this misstep deteriorated into a neighborhood polemic five years ago, Roberts suggested a comprehensive vetting of this issue at the upcoming June 4th Presidents Council meeting.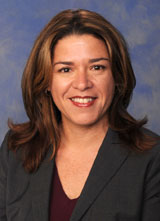 ASSISTANT CITY MANAGER
SUZANNE TORRIENTE

To help address this conflict, Commissioner Roberts and Building Department head Burgess asked veteran Building Official Chris Augustin and code officer Sotolongo (who currently serves with fellow officer Dick Eaton as City liaison to the Florida Fish and Wildlife Conservation Commission) to join them at the neighborhood caucus. Also invited was Greg Brewton, the longtime Guru of Planning and Zoning before his elevation to Director of the Department of Sustainable Development, parent agency to the Building Services and Code Enforcement Divisions. Since Department heads take their marching orders from City Manager Lee Feldman's office, Assistant City Manager Suzanne Torriente filled out the city delegation. Tempering an impressive set of management skills with common sense, Torriente works with Brewton to insure that his Department and its Divisions constructively implement and execute City policy.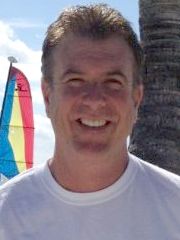 BUILDING OFFICIAL
CHRISTOPHER AUGUSTIN

Given his reputation for amicably settling scores of potentially volatile Galt Mile turtle lighting violations, Burgess introduced Mario Sotolongo. The code officer apologized for the confusion resulting from the violation notices. After reviewing the purpose for the turtle-safe lighting ordinance, Sotolongo surprised a skeptical audience when he exclaimed "We will never achieve compliance with this law." The room muted as Sotolongo continued "We need to find a balance that's fair to you while providing for the survival of sea turtles. Correcting lighting violations doesn't have to be expensive and should never sacrifice personal safety." After inviting notice recipients to contact him, he offered his assurance that "By working together we can always find a solution that works for everyone." For association representative that failed to record his contact info, Sotolongo's telephone number is 954-828-6326 and can be reached by email at

[email protected]

. Following his conciliatory missive, Sotolongo opened the floor to questions.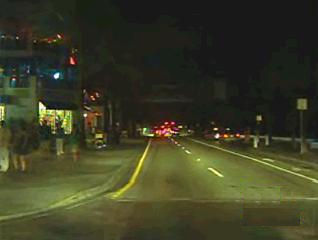 CITY DARKENS A1A IN 2007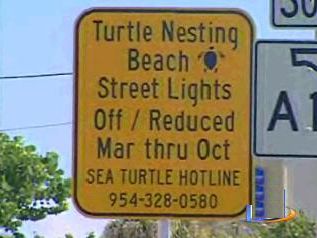 In a knee-jerk initial spate of jeers and complaints, members contemptuous of the City's 2007 decision to darken A1A without enhancing a local police presence blamed the city for the concomitant spike in crime along the beach. Several members complained about safety and security dilemmas created by the ordinance. Others vented about a poorly balanced policy that pits residents against sea turtles. When Assistant City Manager Suzanne Torriente and Commissioner Roberts intimated their intention to revive a framework that will enable code officers to work constructively with each association to address compliance issues, the rancor abated.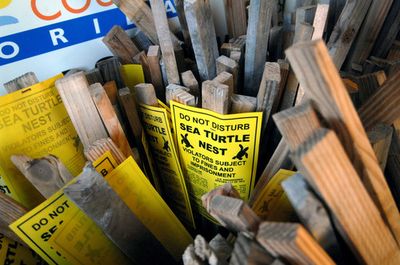 FISHER - NEW RULE FOR MARKING NESTS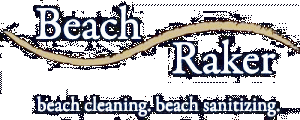 Several audience members asked why areas roughly 30 feet wide were being cordoned off around every turtle nest on the beach, observing that 2 or 3 such nests rendered the beach impassable, even at low tide. GMCA President Pio Ieraci described a letter he received from Beach Raker, the Pompano vendor responsible for daily beach maintenance along the Galt Mile shoreline. At several coastal sites where adjacent turtle nests were each encircled by a 30-foot exclusion zone, the All-Terrain Vehicle (ATV) used to pull the sand rake was forced to drive through the surf in order to pass the otherwise blockaded beach.

MARINE BIOLOGIST
LOU FISHER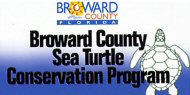 Ieraci contacted Natural Resource Specialist Lou Fisher of the Broward County Environmental Protection and Growth Management Departments, inquiring why the restricted zones were expanded to 30 feet. A Marine Biologist who spearheads the County's Sea Turtle Program, Fisher agreed that the buffer zones were excessive. Since the sole purpose for erecting warning signs and roping off nest areas is to deter curious beachgoers from disturbing the nest, handling the eggs and/or interacting with the hatchlings, only one in five nests will be measured for the large buffers going forward. 80% of the interdicted zones will be sized more closely to the nest, eliminating the obstacle to beach maintenance while providing beachgoers and turtle watchers unfettered access to the unrestricted beach area.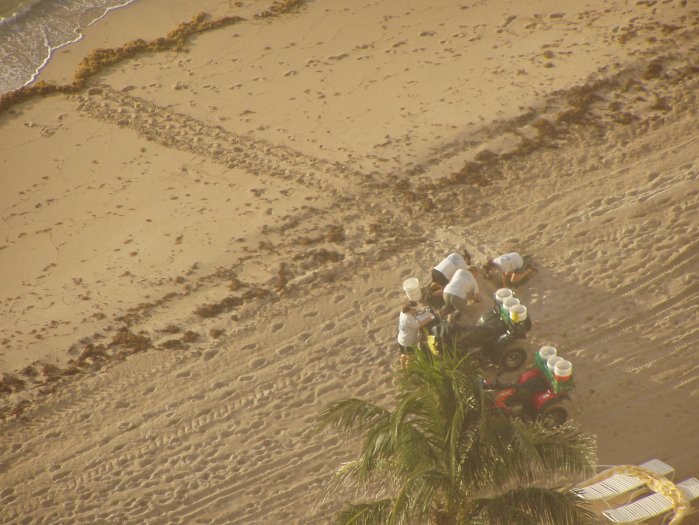 RESCUED NEST BETWEEN PLAYA DEL MAR AND REGENCY TOWER

Notwithstanding their beef with the City, most Galt Mile residents are innately protective of their sea turtles. One night last July, when some kids began digging at nests between Regency Tower and Playa del Mar, residents from both buildings yelled from balconies high above that they were calling the police. One idiot began raining down chicken bones, olive pits and assorted detritus presumably filched from her garbage. Within minutes, the nests were surrounded by unit owners who were soon joined by the Galt Mile Security patrol.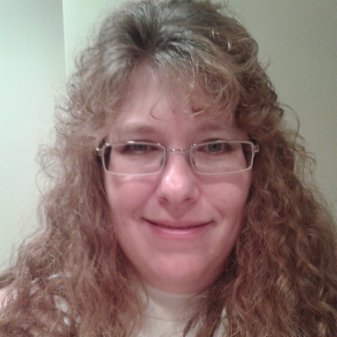 CRTN MNGR LISA EDWARDS

Although Presidents Council meetings are ordinarily adjourned at 9 PM, the atypically congested agenda for this seasonal finale ran past 11 PM. Following the palliative outreach by our municipal officials, President Don Larson and Manager Lisa Edwards of Coral Ridge Towers North gave a progress report about employee benefits. Larson volunteered to investigate the perks and pitfalls of treating this shared expense collectively to exploit a bulk discount. Unfortunately, time constraints precluded scheduled presentations by several local vendors.

Summer Assignment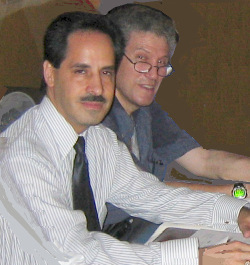 GMCA OFFICIALS PIO IERACI
AND ERIC BERKOWITZ

ROBBI
UPTEGROVE

With the parties now on the same page, Roberts' next challenge is morphing good intentions into a palpable policy. On June 12, Roberts' Commission Assistant Robbi Uptegrove began scheduling the first of several meetings with City, State and association officials to address Utility Graffiti, revive a non-contentious turtle-safe lighting process and flesh out the procedural outline for closing open permits. If the July 24th "Utility Graffiti" conference engineered by Uptegrove is even moderately successful, its impact will ripple across the state since hundreds of other Florida communities are equally chafed by contractors who fail to remove markings that blight their streets and sidewalks. If we work throughout the summer, by autumn we may also have viable processes for permit closure and turtle-safe lighting compliance. Having set the table for comparably sticky forums, both Roberts and Uptegrove know that the Devil is in the Details.

Some Useful Links

Building Department Permit Links


Sea Turtle Links



Click To Top of Page

---


Commissioner

Bruce Roberts





Bath Salts|| Sun
Trolley || Visioning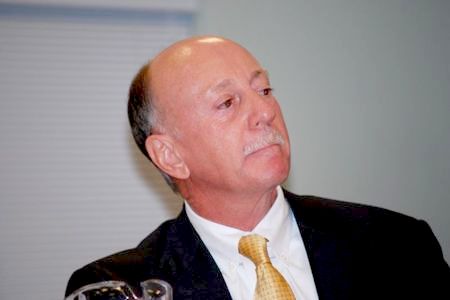 COMMISSIONER BRUCE ROBERTS
July 3, 2012 -

Record-worthy for its volume of content, Commissioner Bruce Roberts' late June Newsletter offers something for everyone. Two items warrant a closer look. The Commissioner stated that the Community Bus agreements approved by the City Commission on June 5, 2012 had a "$93,000 positive impact to our annual budget". This holds special significance for Galt Mile residents. . Also, the Bath Salts and Herbal Incense mentioned by Roberts are not Amway products. They form the backbone of a $muti-billion worldwide street drug industry that has legally flourished for almost a decade.
Galt Mile Sun Trolley Stages a Comeback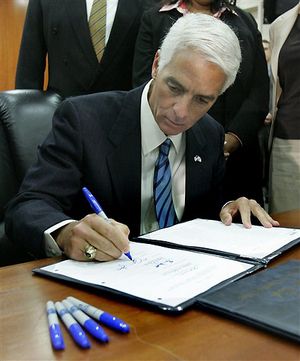 FORMER GOVERNOR CHARLIE CRIST
SIGNS 2007 PROPERTY TAX BILL

As the economic downturn tightened its grip on Florida's fiscal neck in 2007, Tallahassee passed a tax reform package forcing local governments to muzzle tax and spend habits fueled by annual property tax windfalls that were suddenly eviscerated by the recession. While mandated to roll back their impending FY 2008 property tax assessments to FY 2006 levels, local governments were forced to cut taxes by an additional 3% to 9%, depending on their tax performance over the prior 5 years and measured against a statewide average. In short, cities and counties that most burdened their taxpayers were charged with providing commensurately greater relief.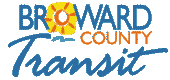 In 2008, the Broward County Commission was charged with finding $100 million in budget cuts to accommodate the statutory tax reduction. Placed on the block were any local bus venues wherein utilization didn't justify continued operation. Fort Lauderdale's community bus service – the Sun Trolley – is a project jointly sponsored by the Downtown Fort Lauderdale Transportation Management Association (DFLTMA) and Broward County Transit (BCT). Among the bus lines threatened with extinction was the Sun Trolley's Galt Mile route.

FORMER DIRECTOR
LES HOLLINGSWORTH
Unfortunately, the entire service suffered near-terminal neglect when entrusted to former Sun Trolley Executive Director Les Hollingsworth, who spent a good deal more time solidifying his own future that that of the community bus service. When invited to address neighborhood associations and civic groups, Hollingsworth confidently offered assurances that working together would salvage their besieged bus service. Evidently, making rounds to neighborhoods while repeating this mantra tested the limits of his management skills. Although the Galt Route met the County's contractual survival standard and despite his promise to affect its rescue, Hollingsworth instead expressed his heartfelt regrets before submitting a surreptitiously drafted termination notice! By the time that the DFLTMA Board realized that their Sun Trolley Executive Director was burning time, Hollingsworth's obscure management vision brought the project to the brink of disaster.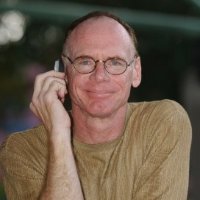 INTERIM SUN TROLLEY EXECUTIVE
DIRECTOR CHRIS WREN

When Hollingsworth was finally pink-slipped, DFLTMA Executive Director Chris Wren stepped in as the Sun Trolley's Interim Director. Within months of Hollingsworth's long-overdue dismissal, District 1 Commissioner Bruce Roberts and Wren met with GMCA officials Pio Ieraci and Eric Berkowitz to discuss funeral arrangements for the condemned Galt Mile route. Ieraci, Berkowitz and Roberts convinced Wren to issue a temporary reprieve, and agreed to broker a series of meetings intended to identify new revenue sources. The concept was simple. Instead of carrying vacationers from Port Everglades and beachfront hotels to the usual touchy-feely tourist traps, if the routes were tailored to service the needs of local residents, it would not only boost ridership, but jump-start business for vendors stung by the economic downturn.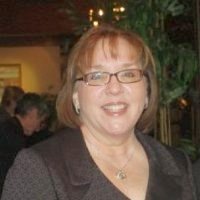 SUN TROLLEY MANAGING
DIRECTOR PATRICIA ZEILER

On September 15, 2009, the City signed a 3-year County contract with two one-year extensions to operate the Sun Trolley. Guided by constituent input aggressively solicited by Sun Trolley Managing Director Patricia Zeiler, Wren restructured the Sun Trolley to better connect shoppers, patients and other consumers with customer-needy vendors and service providers. By adding Holy Cross Hospital to the Galt Mile route, elderly or disabled residents from beachfront communities who "walked the pool" every morning could hop the Trolley to their regular afternoon Physical Therapy session. Extending the Galt Ocean Mile route south to the Galleria provided local residents with cheap and easy transportation to a world-class shopping venue and brought desperately needed new business to Macy's, Neiman Marcus, Dillards and scores of smaller stores hoping to buttress a faltering customer base.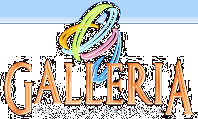 The new strategy included seamless connections between existing routes, enabling Galt Mile shoppers to also access the Harbor Shops, Las Olas Boulevard and a host of other shopping destinations. As an ancillary benefit, this new connectivity boosted recreational utilization as well, as an increasing number of Galt Mile and North Beach (the Palms, etc.) condo dwellers realized that a Trolley ride to the Fort Lauderdale beach area or Las Olas Boulevard was fast, cheap and free of parking problems. The healthy jump in ridership incentivized further expansion by the DFLTMA.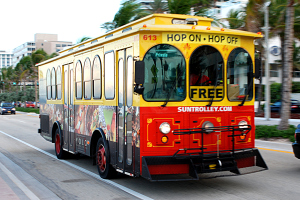 SUN TROLLEY CONNECTS GALT TO DOWNTOWN SHOPS

On January 18, 2012, Capital Planning Manager Barney McCoy of Broward County Transit (BCT) notified the County's 18 partner municipalities in Broward County about the availability of additional funds for the Community Bus Service program. BCT raised these resources by tapping County Gas Tax funds, for which each participating municipality operates as a "pass-through" agency to its bus operators. Funds allocated to each municipality are, in turn, budgeted to their respective Community Bus Services.

Nearing the end of its three-year pact, the City wanted to get its fiscal ducks in a row before their planned consideration of signing the first one-year contract extension (from October 1, 2012 to September 30, 2013) at the June 5th City Commission meeting. In February 2012, Fort Lauderdale City staff submitted funding applications for almost $93,000 on behalf of the Sun Trolley's parent agency, the Downtown Fort Lauderdale Transportation Management Association (DFLTMA).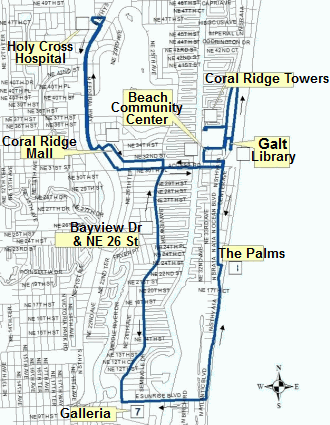 Of the additional $92,109 subsequently approved for the remainder of FY 2011-12, $2,484 would offset a Las Olas Beach route deficit, $27,945 would fund an additional trolley run for the Convention Connection route and a whopping $61,680 was earmarked to provide the Galt Ocean Mile route with new Saturday and Sunday service. District 1 Commissioner Bruce Roberts sits on the DFLTMA Board of Directors (with fellow City Commissioner Romney Rogers).
Unfortunately, the $61,680 scotched from Broward's Gas Tax monies fell short of the projected cost of adding weekend service to the Galt Ocean Mile Sun Trolley route. To remedy the shortfall, City staffers drafted an amendment to the Interlocal Agreement (ILA) between the City of Fort Lauderdale and Broward County that extended the contract. The Amendment housed a request for an incremental appropriation of $19,918.08. Since no additional Gas Tax monies were available for the balance of fiscal year 2012, the request targeted Federal Transit Administration (FTA) grant funding to plug the anticipated deficit created by the Galt Mile route's weekend expansion. Specifically, the Broward County FTA Grant that currently funds the Convention Connection bus route. Since Wren's systemic reconfiguration interconnected the two routes, County FTA grant regulations allow Convention Connection funds to be used for the Galt Ocean Mile route. Wren, Roberts and the Galt Mile chalked up a win!
The Designer Drug Dogma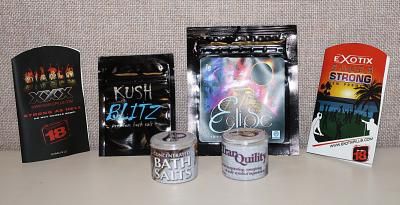 NOT YOUR GRANDMOTHER'S BATH SALTS

A second item in Roberts' newsletter explores the controversial availability of street drugs sold as Herbal Incense or Bath Salts. In a June 5th City Commission Agenda Report, the problem is described as follows: "Herbal Incense products are presently being sold legally to minors and young adults, in convenience stores in gas stations in our city. These substances are unregulated and contain unknown chemical compounds, which pose a potential threat to the health and welfare of the individuals consuming these products. There are several documented incidents that have drawn a concern to members of the community. Presently these substances are incapable of being tested to determine if the compounds contained therein are of an illegal nature. The Police Department is proposing an ordinance banning the sale and distribution of Herbal Incense products containing synthetic cannabinoids."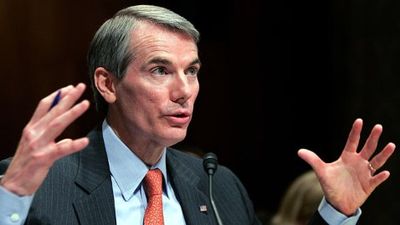 OHIO SENATOR ROB PORTMAN

The City is not alone in moving to quash the sale of these products. The Broward County Commission is crafting legislation to ban "bath salts and synthetic cannabinoid herbal incense that mimic illegal drugs." At the federal level, after surviving a Senate vote on June 26th, the "Synthetic Drug Abuse Prevention Act of 2012", which bans these randomly formulated drugs nationwide was sent to the White House for President Obama's signature. Drafted by Senator Rob Portman (R-Ohio), the Act amends S. 3187 (Food and Drug Administration Safety and Innovation Act), a larger Senate FDA reauthorization bill.

Since they meet no discernible standard for chemical composition, pharmaceutical effect or manufacturing protocols, the products characterized as Herbal Incense and Bath Salts are better described as a broad range of designer pot, poisons and placebos unified primarily by their packaging and shared marketing outlets. While packaged like their therapeutic namesakes, the Bath Salts targeted by Federal, State and local law enforcement agencies are an assortment of narcotics reputed to be responsible for a Texas man chewing into his house-mate's dog, a man who broke into a Pennsylvania Monastery and stabbed a priest and a Washington man who shot his wife and suffocated his 5-year old son before blowing his brains across the room.
EVER-CHANGING FORMULAS OF SYNTHETIC DRUGS

The crystalline forms of psychoactive chemicals that are packaged to emulate bath salts are commonly MDPV and mephedrone (a synthetic stimulant of the amphetamine and cathinone classes). Since they are often manufactured by enterprising sociopaths with little or no background in chemistry, it is equally possible for users to experience a drug high, a temporary or permanent psychotic break or an immeasurably painful death. Synthesized in 1929 and first sold as a street drug in 2003, mephedrone carved an online niche as a designer drug in 2007 and by 2010, was widely abused throughout Europe, virulently so in the United Kingdom.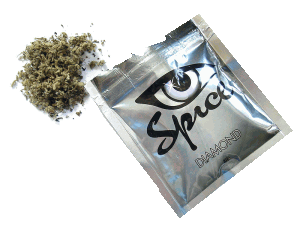 HERBAL INCENSE - FAKE WEED

One of a family of drugs derived from the khat shrub (widely chewed in Africa to produce a stimulant effect), Mephedrone was first declared illegal by Israel in 2008, followed by Sweden later that year. Within two years it was controlled in many European countries and in December 2010, the EU ruled it illegal. Although unscheduled in the United States, its status as an analogue of methcathinone (an illegal drug) empowers the DEA to unilaterally enforce controls under the Federal Analog Act, but only if provably sold for human consumption (good luck with that). On September 7, 2011, the DEA announced its intention to temporarily criminalize mephodrone, MDVP and methylone (a synthetic stimulant) pending receipt of authoritative medical feedback from the Department of Health and Human Services.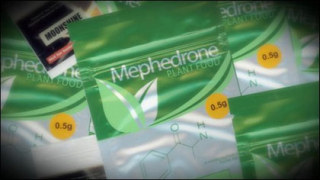 MEPHADRONE

MDVP (Methylenedioxypyrovaleron) acts as a norepinephrine-dopamine reuptake inhibitor (NDRI) that primarily melds stimulant effects with mild entactogenic qualities (eliciting delusions of empathy), albeit with no reported FDA-approved medical use. First developed in 1969, it remained obscure until 2004, when it was launched as a "designer" stimulant under the street names Vanilla Sky, Ivory Wave, Blizzard, Cloud 9, MDPK, MTV, Magic, Maddie, Black Rob, Super Coke, PV and Peeve. The DEA's 2011 short-term ban on synthetic stimulants includes MDVP.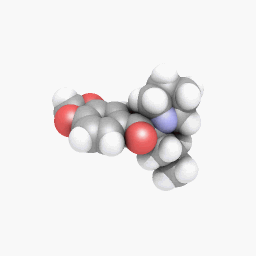 MDVP

Instead of functioning as vehicles for aroma therapy or environmental enhancements for exotic dinners, the commonly ingested items marketed as Herbal Incense are a wide range of chemically-laced substances that resemble marijuana. The danger threatened by more potent variants often depends on which of the chemicals available in the manufacturer's garage were added to an ever-changing recipe. Brand names like K2 and Spice have evolved into generic trademarks (like "Kleenex" for hand tissues) for a litany of synthetic cannabinoids. Along with Tetrahydrocannabinol (THC) – the principal psychoactive ingredient in the cannabis plant – mobile drug labs cycle through cannabicyclohexanol, JWH-018, JWH-073, HU-210, and scores of other synthetic variants in an ongoing shell game with drug authorities and forensic laboratories. A March 1, 2011 volley fired by the DEA placed 5 popular synthetic cannabinoids on Schedule I of the Controlled Substances Act, temporarily criminalizing their unlicensed possession.

Although often unsubstantiated, media accounts describing the effect of these drugs bespeak Stephen King on steroids. Anecdotal evidence of cannibalistic and violently suicidal symptomology prompted Federal, state and local politicians to shield their respective jurisdictions with largely ineffective knee-jerk prohibitions. The desperate futility of the war on drugs is exponentially dwarfed by these dogmatic designer concoctions. Regulating against chemical formulas that can be reconfigured overnight has been likened to catching air with a butterfly net.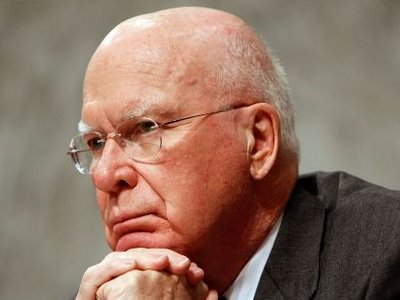 SENATE JUDICIARY COMMITTEE CHAIR PATRICK LEAHY

The "Synthetic Drug Abuse Prevention Act of 2012" had to be divested of 15 synthetic drugs that were named in the original legislation in order to survive a Senate gauntlet. Senate Judiciary Committee Chair Patrick Leahy (D-VT.) refused to ignore a conference of House and Senate lawmakers who agreed to criminalize only 2 of the 17 synthetic drugs first targeted in the bill. Leahy and the conferees were uncomfortable with banning substances based on DEA anecdotes instead of science. Three other Senate bills that address designer drugs, S. 605 (the Dangerous Synthetic Drug Control Act of 2011), introduced by Senator Charles Grassley (R-Iowa); S. 409 (the Combating Dangerous Stimulants Act of 2011), introduced by Senator Chuck Schumer (D-N.Y.) and S. 839 (the Combating Designer Drugs Act of 2011), introduced by Senator Amy Klobuchar (D-Minn.) have fallen prey to three obstacles.
KENTUCKY SENATOR RAND PAUL

Most lawmakers oppose bans drafted in a manner that precludes beneficial medical research of the controlled substances. Having observed pot-smoking teenagers serving the same 25-year prison terms meted out to highly placed members of drug cartels, others object to exigent federal penalties that usurp judicial sentencing discretion. (Kentucky Senator Rand Paul (R-KY.) identified this as one of his reasons for slapping all 4 drug bills with a Senatorial hold, which he removed when a mandatory 20-year sentencing provision was eliminated). Thirdly, pharmaceutical companies that handsomely fund legislative campaigns and reward nearly every cooperative DEA bureaucrat with a post-retirement parachute own developmental rights to certain close analogs of these drugs. If a bill's over-generalized prohibitions even remotely threaten these patents, it doesn't stand a chance in hell of seeing daylight.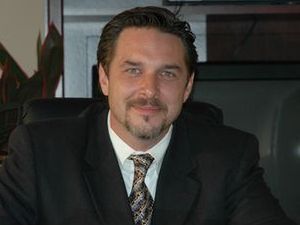 BOCA RATON ATTORNEY THOMAS WRIGHT

Boca Raton-based attorney Thomas Wright, whose practice is rife with clients that manufacture Herbal Incense (Siegel Siegel & Wright recently added a compliance and testing division to assist clients), yet excludes those who make Bath Salts, cautions against lumping them together. Exclaiming that "bath salts and incense are two different beasts," Wright distinguishes between the dangers of smoking bogus pot and ingesting "synthetic meth or synthetic PCP." Characterizing the $multibillion fake weed industry as "insanely profitable," laws that have no impact on demand will simply serve to drive production underground. Wright also believes that the less profitable Bath Salts market will self-destruct, anticipating that retailers will ultimately shun products associated with cannibalism and suicide. Unfortunately, Wright's optimistic supposition is fatally flawed. Many of these vendors would eat their own children to boost the weekly take by a few $hundred. Read on... – [editor]


From The Desk of


Commissioner Bruce G. Roberts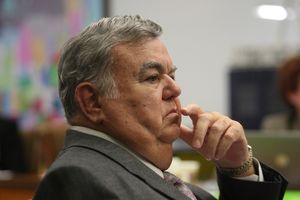 RETIRING CITY ATTORNEY HARRY STEWART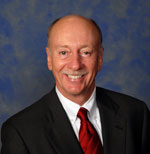 DISTRICT 1 COMMISSIONER
& V.M. BRUCE G. ROBERTS

CITY ATTORNEY SEARCH: After a brilliant career, our current City Attorney, Harry Stewart, has retired. The process in searching for a successor will be conducted in a manner similar to the one we utilized when looking for a new City Manager. A citizen search committee was selected to assist an outside consultant review resumes, conduct interviews and prepare a short list of candidates for examination by the Commission. The consultant selected by the Commission is Bob Murray & Associates. This is the same firm we hired to select our current City Manager and the same firm that conducted the search for the Broward County Attorney. The City Attorney Search Committee had their first meeting on Friday, June 15th where they had member introductions and elected a Chair and Vice Chair. They also discussed the City Commission Resolution, Sunshine Law Overview and Rules and Procedures, as well as the schedule for regular upcoming meetings. I will keep you up to date on the Committee's search for a new City Attorney.

HURRICANE SEASON has started - now is a good time to remind everyone to make sure you are ready. I know that I am repeating this article; however, it is very important for residents to prepare. Though only a few may lose power, we cannot forget the damage that even a tropical storm can do. Part of this preparation should include creating a disaster plan and assembling a disaster supply kit. The kit should include at least three days' worth of water (one gallon, per person, per day) and non-perishable food for each person in your family. Other essential supplies you should have readily available include: a can opener, flashlights, a battery-operated radio, batteries, cash, pet supplies, medications, extra eyeglasses, contact lenses and supplies for people with special needs. For a complete list of emergency supplies and other preparedness tips, visit the City hurricane website at http://www.fortlauderdale.gov/hurricane/index.htm.
COMMISSION RECESS: Please note that the Commission will be on recess break from Wednesday, July 11th through Friday, August 17th. During that time, staff will still be here to assist you, however, Commission will not be in session and meetings will not be scheduled.
SOME IMPORTANT UPCOMING DATES TO KEEP ON YOUR CALENDAR INCLUDE:
Joint Commission And Budget Advisory Board Workshops - Quarterly Meeting Dates – August 27 AND December 10 (the quarterly budget meetings are tentatively set for the dates listed and have been set for the 8th Floor Conference Room and NOT the Chambers due to audio issues for the audience).

Starlight Musicals (Started June 15 and will run through August 3): 7-10p.m. – Football Field/Holiday Park – please go to http://www.fortlauderdale.gov/events/starlight/starlight.htm for the 2012 Entertainment Schedule.

July 4th Extravaganza: Join the 4th of July Celebration at A1A and Las Olas – starts at 1p.m. with family activities, and ending with fireworks starting at 9p.m. Go to http://www.fortlauderdale.gov/events/july4/index.htm for more information regarding this wonderful family event!

July 10 Commission Meeting (has been changed from July 3rd due to the 4th of July Holiday): City Manager's Proposed Budget will be presented.

August 20: First Pre-Agenda Meeting AFTER Summer Recess (Imperial Point Hospital)

August 21: First Commission Meeting AFTER Summer Recess

September 5 and 18: Public Hearing Dates for FY 2013 Millage and Budget for City of Ft. Lauderdale and Sunrise Key Improvement District.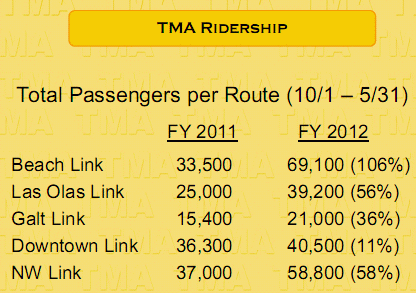 SUN TROLLEY RIDERSHIP UPDATE: Our numbers are finally going up on the Galt route. TMA staff did a complete readjustment of this route in July 2011. Without a marketing budget, this increase can be attributed to our very loyal riders spreading the word. Our Community Bus agreements were approved by the City Commission on June 5, 2012, and delivered to Broward County Transit in time for inclusion on the June 26 County Commission meeting. This is a $93,000 positive impact to our annual budget.

FORT LAUDERDALE: OUR CITY, OUR VISION: You are invited to join us imagining the Fort Lauderdale of the future! The City has embarked on a very exciting visioning process and your participation is key to our success. We welcome all ideas – big and small. There will be many ways to participate over the next few months. Our visioning team is available to assist. You can contact them at 954.828.5289 or [email protected] to schedule a presentation and help your group get engaged! Visit the new interactive website to share your big ideas, vote on what you like, and chat with your neighbors: ourvisionftl.com

TOWNHALL MEETING: As part of the Community Visioning Process, Telephone Town Hall Meetings have been planned for the residents and each Commissioner. The live Telephone Town Hall Meeting is part of Fort Lauderdale – Our City, Our Vision, a citywide initiative to develop a vision for Fort Lauderdale. Neighbor participation is critical to the success of the initiative to ensure the vision reflects input from the entire community. The public input gathered will help identify priorities and generate a shared vision that will provide direction for future policy and decision-making. City residents with listed home phone numbers will receive a phone call prior to the start of the Telephone Town Hall Meeting. Those that are available and wish to participate can stay on the line to ask a question or listen to the discussion. A recorded message with directions on joining the call will be left for residents that do not answer. Alternatively, residents can also call the toll free number (855) 269-4484 from their home or cell phone to participate. Moving forward, the City will continue to coordinate opportunities to engage residents and encourage public participation in the visioning process. Each City Commissioner will host a Telephone Town Hall Meeting in the coming months. Extensive public outreach to neighborhood and business associations, churches, students, advisory boards and others will also be conducted through the use of "meetings in a box" and a citywide Neighbor Summit planned for the fall. I am scheduled to be the host on Monday, August 1, 2012, 6:30 p.m.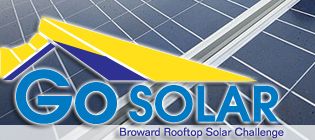 GO SOLAR! is part of a Department of Energy (DOE) initiative, which strives to make solar energy cost-competitive with other forms of energy by the end of the decade. Broward County is one of only 22 governments in the nation to receive funding for the SunShot program. Several state and local organizations are also participating in the program, including Florida Power & Light, Broward County School Board, Broward League of Cities, Broward County Board of Rules and Appeals, State Office of Energy, and Florida Solar Energy Center. The Go SOLAR! Broward Rooftop Solar Challenge aims to reduce the installation costs of solar energy systems; contribute toward the widespread, large-scale adoption of this renewable energy technology; and restore the U.S. leadership in the global clean energy race. One of the goals is to streamline the permitting processes, making available best management practices for zoning codes, connecting solar power to the electric grid, and increasing access to financing. Broward County and other municipalities participating in Go SOLAR! will clear a path for rapid expansion of solar energy and serve as models for other communities in the state of Florida and across the nation. Broward County will present a general overview of the program in preparation of a July 10, 2012 agenda item requesting approval of an inter-local agreement for building permit-related services to be performed by the Broward County Permitting, Licensing and Consumer Protection Division.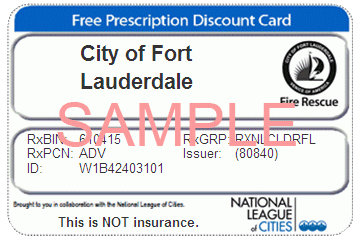 FREE PRESCRIPTION DISCOUNT CARD: Your city government in collaboration with the National League of Cities brings this prescription discount card to you. Nine out of 10 pharmacies nationwide participate in this program, including many in your city. You can save an average of 23% off the regular retail price of prescription drugs. You and your family may use your discount card anytime your prescription is not covered by insurance. There are no restrictions and no limits on how many times you may use your card. As part of this program, you will also be eligible for higher discounts on select medications. To get program information, locate a pharmacy, look up a drug price, or access health resources visit www.caremark.com/nlc or call toll-free 1-888-620-1749. This IS NOT an insurance card.
HIGHLIGHTING YOUR NEIGHBORHOOD: As a reminder, a few months ago I mentioned that we would like to highlight events occurring in your neighborhood in each publication so that we could share it with other neighborhoods in District 1. I know there are special things going on that others would love to hear about! Examples would be awards and recognitions for area residents, businesses, community involvement, birthday celebrations of 99+, etc. Please email Robbi if you would like to share!

CITY CHARTER AMMENDMENTS: As a result of the work done by our Charter Review Board, and after receiving community input, your Commission has agreed to place the following proposed Fort Lauderdale Charter issues on the November 6, 2012 General Election ballot:
Municipal Elections: Should the Charter of the City of Fort Lauderdale, Florida, be amended to eliminate municipal primary elections and to provide for municipal elections in conjunction with the general election in November 2018 and every four years thereafter, to provide for the mayor and commissioners elected in 2015 to serve until their successors are elected and qualified in the November 2018 election, and to provide for four-year terms for the mayor and commissioners beginning in 2018?

Sale of Surplus City–owned Property: Should the Charter of the City of Fort Lauderdale, Florida, be amended to provide for the sale of surplus city-owned real property for affordable housing or economic development purposes without the necessity of establishing a minimum acceptable value or competitive bidding? Such sale shall be approved by a unanimous vote of the City Commission.
HERBAL INCENSE/BATH SALTS: The Commission has asked the City Attorney to draft an ordinance to ban the sale and distribution of these potentially dangerous mind-altering substances to the greatest extent possible.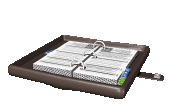 ROBBI
UPTEGROVE

Office Contact: Robbi Uptegrove – 954-828-5033; email:

[email protected]

. In addition to hosting the pre-agenda meetings twice a month, I am also available to attend your HOA meetings to update your neighborhood on what is going on in the City as well as answer any questions/concerns you may have. Please contact Robbi to schedule. If you would like to be on our email list to receive information, notifications or general information, please email us and you will be added.


If you need to reach Commissioner Bruce Roberts, please contact his assistant Robbi Uptegrove at 954-828-5033 or by e-mail at [email protected]. To access the City Commission Meeting Agendas and Minutes, Click Here. To actually watch the meetings recorded and archived on the Commission Meetings Video Webcast and Archives web site, Click Here.

---
Broward Commissioner Chip LaMarca
Another Piece in Broward's Infrastructure Puzzle



The Elusive Convention Center Hotel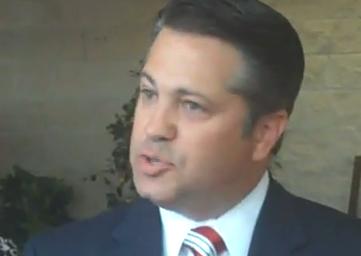 BROWARD COMMISSIONER CHIP LAMARCA
July 17, 2012 -

Any roadmap for Broward's economic recovery must include putting people back to work. People with pay checks pay taxes and purchase goods and services. When the Depression turned the United States into an economic basket case, the Administration morphed exploding unemployment lines into useful infrastructure. FDR's New Deal provided jobs and filled a dispirited nation with hope until the subsequent wartime economy fast-tracked a recovery.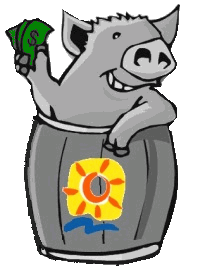 In his July Newsletter, District 4 Broward Commissioner Chip LaMarca reminds constituents of his campaign promise to expedite the County's recovery from the effects of the collapsed housing market. After repeatedly piling enough bad pork into the annual County spending plan to trigger a nationwide epidemic of political trichinosis, tanking property values finally prompted long overdue fiscal restraint by the same County Commissioners who fleeced Broward taxpayers for decades.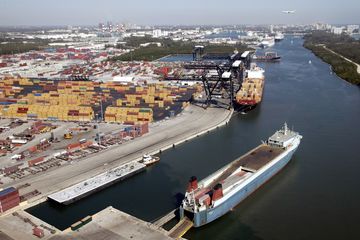 PORT EVERGLADES INFRASTRUCTURE IMPROVEMENTS

However, simply forcing the spending plan through an ever-tightening fiscal shredder won't reverse the County's decline. Until recycling the backlog of toxically submerged homes revives property values, the County's skull-blocked economy can best be awakened by stoking its economic engines. LaMarca and Statehouse Representative George Moraitis spent the past year working to upgrade the transportation hubs (Fort Lauderdale/Hollywood International Airport and Port Everglades) that enable Broward to successfully compete with neighboring tourism and shipping venues while providing hundreds of new jobs. Strategically located at Fort Lauderdale's Port Everglades tourism nexus, enhancing the County's aging Convention Center with a dedicated hotel and a facelift will plug a fiscal leak through which the County loses $tens of millions in new business every year.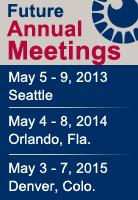 Warehousing thousands of guests who attend the 280 annual Convention Center events in 50 different local hotels is a marketing nightmare. LaMarca laments the loss of longtime convention center customer ARVO (Association of Vision in Ophthalmology) – which will send their 13,000 guests to the Washington State Convention Center in Seattle in 2013, Orlando in 2014 and Denver in 2015. Following their annual gathering, Harley-Davidson said they would look elsewhere in the future for a Convention Center with a hotel. Scores of other convention customers, including the 9,000 attendees from an annual Department of Defense contractors' convention, warned that if Broward couldn't provide them with fully integrated lodging, they would not return.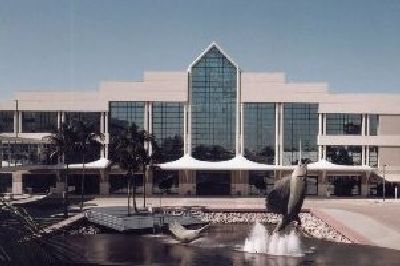 GREATER FT LAUD/BROWARD CNTY CONVENTION CNTR

Without an affiliated hotel, the Convention Center is precluded from even bidding on more than one third of the prospective convention opportunities – those that require dedicated lodging. Of the remaining client prospects, the Center must offset their lack of a hotel with a laundry list of expensive perks, further squeezing embattled profits. Since prior attempts to correct this competitive shortcoming were seemingly lifted from early episodes of the Three Stooges, fleshing out elements of LaMarca's context-driven "abbreviated history" is in order.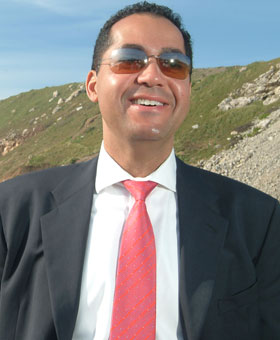 R. DONAHUE PEEBLES

As outlined by LaMarca, when the the Greater Fort Lauderdale / Broward County Convention Center opened in 1991, County attempts to build a related hotel flopped. Beginning in 1997, threats of an African-American tourist boycott prompted the County Commission to exclusively consider hotel plans submitted by minority-owned developers. Shortly after 49-year old real estate magnate R. Donahue Peebles was awarded the hotel contract, partnering hotel Management Company Wyndham International pulled out along with the National Baptist Convention, washing out the project while setting the stage for strike three.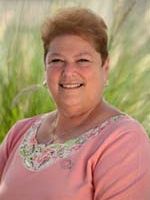 CONV. & VISITORS BUREAU
PRES. NICKI GROSSMAN

On November 1, 2007, the Broward Commission selected a bid winner from two world-class hoteliers (and their partner developers), each of which presented plans for a 1,000-room Convention Hotel on 17th Street - next to the Broward Convention Center at Port Everglades. Rejecting a plan submitted by Marriott and developer Hensel Phelps Construction, a ten-person selection committee chaired by tourism Guru Nicki Grossman that included 8 Broward Commissioners instead awarded the project to Hilton Hotels and their developer FaulknerUSA by a close six to four vote.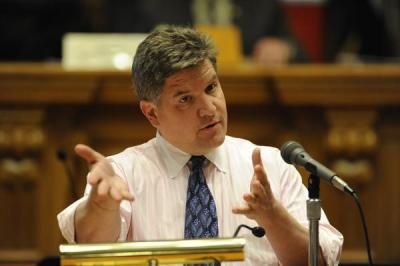 FORMER JP MORGAN BANKER CHRIS ROMER

Both teams planned on using hotel revenues to repay $400 million raised from Broward-authorized tax exempt bonds. While Marriott declined any public backing, Hilton wanted an annual $6 million pledge of hotel bed taxes as a guarantee against missed loan payments. Also, if the hotel went South, Broward taxpayers would pay down the debt service. Hilton's ace-in-the-hole was former Executive Director Christopher Romer of JP Morgan Securities, who pledged to purchase all $398 million of Hilton's bonds, while Marriott would have to hunt buyers in the tight credit market.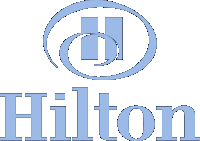 Since Marriott's plan was financially self-sufficient while Hilton placed every Broward taxpayer on the hook for their debt, President Mark Schultz of FaulknerUSA, Hilton's partnering developer, conceded that opponent Marriott's deal was far better for the County. When informed that the Commissioners ignored the risk to taxpayers and selected his team's less favorable project, a disbelieving Schultz declared, "I'm shocked!" Although compelled by years of Pavlovian conditioning to frivolously opt for expedience over prudence whenever managing tax dollars, our County Commissioners were primarily moved by enlightened self-interest as Hilton lobbyists offered committee members more valuable "incentives" than their Marriott peers.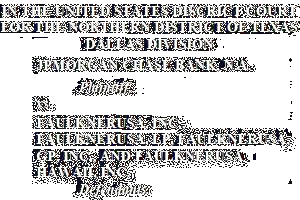 It was no secret that Hilton banking partner JP Morgan Chase was also suing FaulknerUSA for $6.1 million in defaulted loans from a similar project in Austin, Texas. Focusing on the questionable County decision, local media took a closer look at Hilton's builder. In addition to a $6.6 million court judgment stemming from a hornet's nest of litigation over flooding problems in the Austin Hilton Convention Center Hotel, FaulknerUSA was facing $millions more in liabilities from 17 lawsuits (and 68 liens) by irate condo owners, unpaid subcontractors and project organizer Austin Convention Enterprises Inc. Despite under-the-table "agreements" between project lobbyists and inappropriately vested public officials, the handwriting was on the wall.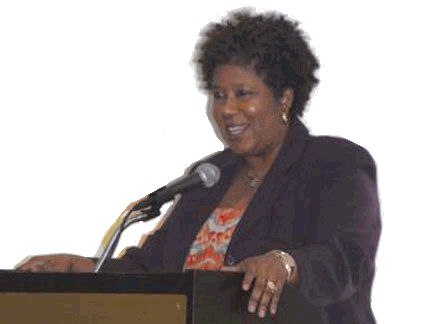 BROWARD ADMINISTRATOR
BERTHA HENRY

After registering a very public demand for proof of FaulknerUSA's fiscal health in January of 2008, a supposedly surprised County Administrator Bertha Henry stoically announced, "There is nothing that says Faulkner is dropping out of this deal, but they have to respond to us that they have the wherewithal to do this project. We will not enter into a development agreement with a company that is not stable." In a frantic attempt to salvage their project, Hilton brought Hensel Phelps Construction, the partner of rival bidder Marriott to an emergency meeting with County officials, largely to hedge against an anticipated County maneuver to sever besieged FaulknerUSA from the project. The gesture proved futile.

On December 8, 2009, the County Commission officially pulled the plug on the $400 million project, but not before frittering $1.6 million in pork disbursements to LMN Architects; Hospitality Real Estate Counselors; the law firm of Siegel, Lipman, Dunay, Shepard & Miskel; the engineering firm Craven Thompson & Associates; the urban planning firm Hughes Hughes Inc.; the architectural firm Arch Alliance and the law firm of Squire Sanders - primarily for thinking positive thoughts. To avoid threatened legal action, intimidated Commissioners also refunded FaulknerUSA's $2 million deposit – with interest.
Hopefully, the County Commission will avoid the pitfalls that plagued

earlier attempts to fully develop competitive Convention Center infrastructure, especially since LaMarca has repeatedly demonstrated his willingness to expose the type of self-serving maneuvers that earmarked those failures. Since his election to the County Board, LaMarca's peers have come to understand that he takes his responsibility as Commission gadfly seriously... as do we. Read LaMarca's July 2012 update below... "Build It and They Will Come". – [editor]

"Build It and They Will Come"


By Commissioner Chip LaMarca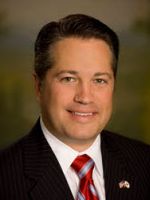 BROWARD COMMISSIONER
CHIP LAMARCA

When I campaigned against the sitting Broward County Mayor in 2010, I had a plan for my time as your County Commissioner. That plan was the 4/4/4 Plan and it included four strategic issues to assist in rebuilding our local economy. One of those issues was to work to bring a Convention Center Hotel to Broward County. I went on to point out the obvious to those of us who live here in South Florida: "We live in a perfect area for business conferences, annual meetings, and international expos." My pledge was and remains this: "As County Commissioner, I pledge to you that I won't be 'up for sale' when it comes to voting for progress in our county. Projects like a convention center hotel are needed to bring jobs to the area as well as market Broward County effectively."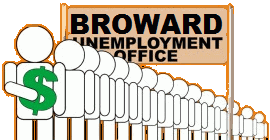 I restate this point because this is a key drawback when planning a business or international trade event in Broward County. We have been in a steady decline in unemployment numbers, which indicates that we are heading in the right direction. We remain lower than our neighboring counties and our state in this key indicator. At the start of this year, the numbers were this: Florida 9.9%, Miami-Dade 10.2%, Palm Beach 9.8% and Broward 8.5%. As of May, the numbers had improved throughout the state: Florida 8.7%, Miami-Dade 9.6%, Palm Beach 8.5% and Broward 7.2%. This shows that our number one industry has been helping to put people back to work. That industry is our tourism industry and the most prolific statistic is that the economic impact of tourism has increased for 29 straight months. This impact has been felt all around our county.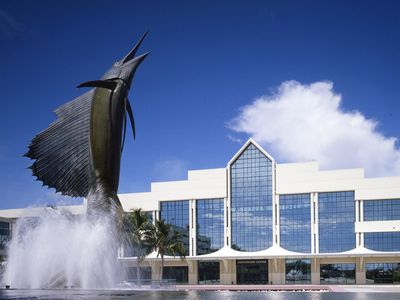 GREATER FT LAUD/BROWARD CNTY CONVENTION CNTR

As the owner of a construction company, nobody understands the issue of unemployment better, but I like to look at every challenge as a project. In doing so I like to 'lay the groundwork' in creating a solution. The groundwork in this case is the momentum shown above in the positive direction of our local economy. The missing piece in Broward County being the first choice for many business or trade groups is our lack of a Headquarter Convention Center Hotel. This hotel in concept should be physically located at our Broward County Convention Center and be attached so that visitors can come and go from their meetings to their rooms and the amenities of such a facility. As a County Commission, we have started to make the Convention Center more user-friendly by putting a plan forward to move the Port Security Checkpoint past the Convention Center entrance. This will enable users to enter the building, without entering the secure areas of Port Everglades.
The concept of a Headquarter Convention Center Hotel is not a new idea. As a matter of fact, it has been one of the nagging issues before the Broward County Commission for many years. It was put forth in the early 1990's and included an International Trade Mart. After much deliberation and negotiation, this plan failed to move forward. The second attempt was just before the millennium and the county committed to providing $11 million investment in a minority-owned and operated 500 room facility and was to be open by Halloween 2003. The scary part was in the financial details as the county learned that they would be on the hook if the developer failed to make the payments. The third time was recently in 2006 and there were finally two excellent projects for the county to choose from. One was a project to be a $506 million project that was 100% privately-funded and another was a project that started at $398 million and quickly rose to $460 million and was to be funded using the bed tax dollars to back the construction costs.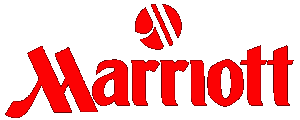 Although I was not a County Commissioner at this time, I was a City Commissioner in the relatively small but active City of Lighthouse Point. I watched this issue with hope that the decision makers at the county would pick the private deal, which happened to be financed by none other than longtime successful hotelier Marriott. The inside scoop was that this would have been the Marriott family's "flagship property" for their corporate business and would fit perfectly alongside their Harbor Beach Marriott resort property. The decision had been made, to pick the more risky option that relied more on our public funding and using the critical bed tax dollars brought in from all of our visitors. This was a decision that was clearly influenced by the "trusted advocates", or lobbyists hired by these two companies. As the years passed and the economy tanked, the inevitable happened. The developers could not afford to do the project and Broward County was stuck with a bill in the millions for negotiations and contractual issues and without a hotel at our convention center.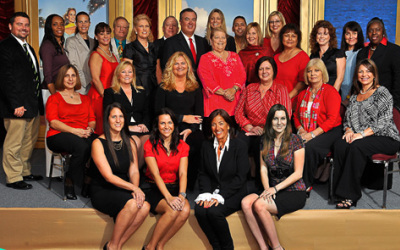 GREATER FORT LAUDERDALE CONVENTION AND VISITORS BUREAU STAFF

I go through this abbreviated history because people need to know the background of this project so that they can really understand what we have lost. According to Nicki Grossman, the President of the Convention and Visitors Bureau (CVB), we have lost some serious economic activity since these projects have failed. Nicki and her team have created a portfolio of hundreds of wonderful hotels in the Greater Fort Lauderdale Area. This portfolio of hotels has kept many large conventions coming back year after year. Unfortunately, we are now learning that some of our business cannot commit to returning to our sunny paradise. They cite our lack of a convention center hotel and a need for a larger convention facility. We have lost an estimated $61M in 2006, $47M in 2007, $43M in 2008, $54M in 2009, $33M in 2010 and $35M in 2011. One group in particular, ARVO-the Association of Vision in Ophthalmology was a client for dozens of years and booked 20,000 room nights annually. Additionally, we have lost business due to the size of our convention center. This impact has averaged $8M annually.

The basis of these issues is different though. The hotel and tourism industry collects what is commonly called a "bed tax" from visitors to our hotels throughout Broward County. These business-owners put their lives into making their customers stay a memorable one. In return, they are looking for those important bed tax dollars to go into marketing and other efforts to bring these customers back and add new ones each year. Through many conversations with these important members of our community, I have learned that they understand that some of this funding may go into the expansion of the Broward County Convention Center, but they are hesitant to support the funding to build a competing hotel facility.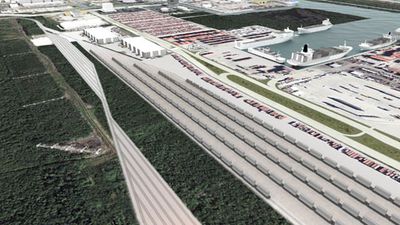 INTERMODAL CONTAINER TRANSFER FACILITY (ICTF)

Through many meetings and visits I have formed the opinion that our CVB funding could be a source of convention center expansion, but we need to think outside of the box for the hotel. Much of this thinking has been done and it has been done successfully right here at Port Everglades. You might have heard about the ICTF, or the Intermodal Container Transfer Facility at Port Everglades. This is a new train system that is being built as a Public/Private Partnership (PPP). The deal was quite an easy decision for all nine of the County Commissioners. It proposed that the Florida East Coast Railroad invest the financial capital to build a train system within Port Everglades wherein a two-mile long train could be constructed to move cargo right from the cargo ships at the docks to the FEC railroad. These trains would be on the rail, with no cross town traffic interruptions that have been a source of much frustration. The beauty of the public investment in this arrangement is that the county did not have to invest a single dollar of public tax dollars from our general fund or any current funding stream. We contributed the 40-acres of land within Port Everglades that was currently not in use by port operations.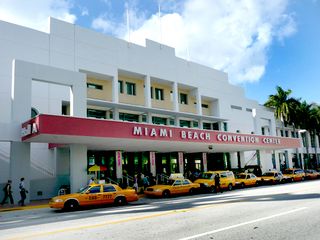 MIAMI BEACH CONVENTION CENTER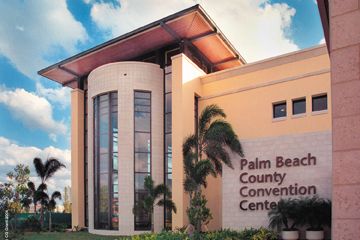 PALM BEACH CONVENTION CENTER

It will be my effort to bring this issue forward again and in doing so I would expect to see a creative process like a PPP to make the Broward County Headquarter Convention Center Hotel finally become a reality. If we do not move forward with this project, then we will become an afterthought to our neighbors to the north and south. Palm Beach County has pledged to invest $27 million dollars towards a $100 million project and Miami-Dade has been in talks to invest nearly $100 million towards a project that has estimates closing in on $650 million. We can do this without leveraging any vital tax dollars because we have the most valuable asset to offer at Port Everglades waterfront property. Stay tuned to see how this moves forward and pledge to speak out to your county commissioner as it does.

As always, it is an honor to serve you.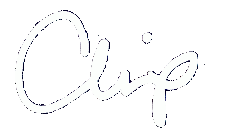 Chip LaMarca
Broward County Commssioner
District 4

FEMA Out to Kill



Flood Insurance Costs to Jump in October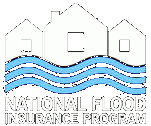 July 25, 2012 - On April 4, 2012, the Federal Emergency Management Agency (FEMA) announced the termination of a program enacted in 2006 that allowed agents writing national flood insurance policies to rebate a portion of their commission to cash-strapped customers. In 1996, the Florida Legislature enacted Senate Bill 438, providing a statutory foundation for commission rebates (Florida Statute 626.572) to help smaller "Write Your Own" (WYO) private insurers better compete with industry goliaths. While the statute enabled individual insurance agents to voluntarily rebate a part of their commissions, in 2005 Senate Bill 1912 extended that option to licensed insurance agencies, authorizing them to similarly discount their products.

Delighted by the opportunity to expand consumer access to their products, especially in smaller communities serviced by local agents, FEMA officially initiated a commission rebate program later that year. Unburdened by corporate drawdowns for fueling the company's private aircraft or sending corporate executives on fact-finding missions in the world's gambling capitols, giving up a few points enabled mom and pop agencies to snag clients from industry giants. These voluntary flood policy commission rebates of up to 15% concomitantly played a critical role in the fiscal survival strategy of thousands of Florida associations.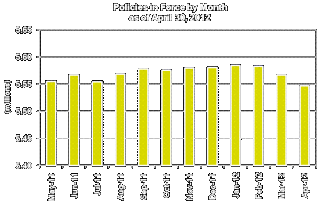 Of the nation's 5,554,617 flood policies, 37% cover Florida properties. As of May 31, 2012, the 459 governmental jurisdictions in the state that participate in the program represent 2,050,991 flood policies with a total exposure of $471,343,906,700. By definition, an overwhelming majority of these properties pepper the high-risk Florida coastline. These highly prized beachside locations also house a great majority of the State's 60,000 common interest communities.

FEMA does not directly regulate insurance agents who sell standard flood insurance policies. The Write Your Own (WYO) private insurers that actually write the policies also market them through proprietary agent networks and administer any associated claims. Once a claim is submitted and processed, FEMA's National Flood Insurance Program (NFIP) reimburses the WYO.

However, the Code of Federal Regulations (44 CFR, Section 62.23 and the "Financial Assistance/Subsidy Arrangement" 44 CFR, Part 62, Appendix A) that authorizes FEMA to administer the NFIP specifically empowers the agency to set standards that govern how participating WYO Companies sell and market NFIP flood insurance products. Changes made to these standards are supposed to be driven by some public purpose objective.

When Hurricane Andrew's unprecedented devastation in1992 awakened FEMA to the necessity of pro-active emergency management, mitigation became the cornerstone of federal disaster assistance. On November 29, 1993, the Federal Insurance and Mitigation Administration (FIMA) was created to analyze and manage long-term risk from natural hazards. To reduce flood losses, one of its three new divisions adopted and enforced floodplain management regulations and created the NFIP to provide property owners with affordable flood insurance.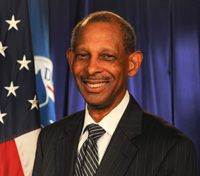 FEMA DEPUTY ADMIN. FOR FEDERAL
INSURANCE EDWARD L. CONNOR

Exclaiming in a recent memo that FIMA had received numerous inquiries focusing on the federal National Flood Insurance Program, FEMA Deputy Associate Administrator for Federal Insurance Edward L. Connor added that "insurance rebating has been the source of many complaints from agents and companies." After indicting the practice as "confusing to consumers," Connor dropped the bomb, announcing "...effective October 1, 2012, WYO Companies shall not authorize the rebating of commissions on new or renewal NFIP policies.".
The enigmatic FEMA maneuver simultaneously stripped thousands of small agencies of their ability to compete with industry behemoths while significantly driving up insurance costs for thousands of associations. The fiscal havoc wreaked on hundreds of thousands of homeowners living in affected associations was compounded by the questionable zone assignments applied to the Agency's recently redrafted flood insurance rate maps. Although data assembled by FEMA engineers enhanced the maps' topographic accuracy, a new set of arbitrary risk assumptions approved by Agency bureaucrats will add $thousands in unjustified premium costs to associations unable to "grandfather" rates applicable to their former zoning designation. Simultaneously, recent Congressional negotiations over agency funding provides for a 5 – 20% general rate increase (depending on hazard zone designation) that's scheduled to incrementally impact all renewals and new flood policies after October 1, 2012.

FEMA is inherently steeped in operational dogma. Although its mandate dictates a response to events with impacts that are virtually unpredictable, Congressional critics insist that FEMA adhere to a traditional business model – like the Post Office. In exchange for a series of 17 short-term Congressional funding reprieves since 2008, FEMA officials repeatedly made amorphous promises to raise rates and cut overhead. On July 6, 2012, President Obama signed "The Biggert-Waters Flood Insurance Reform Act of 2012", which authorizes NFIP funding through September 30, 2017. However, the agency's $18 billion debt is in no way impacted by the rebates, which are wholly funded from the commissions voluntarily contributed by individual agents. Why did FEMA suddenly reverse a policy that helped consumers without costing the agency (or taxpayers) a dime?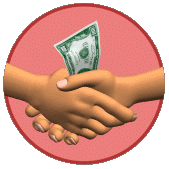 The complaints fielded by Connor weren't from customers or the thousands of agents that benefitted from the program. They were lodged by a small number of disgruntled agents employed by insurance conglomerates, including associates from Connor's former employers Allstate and Chubb. When these agents complained to corporate about losing business to discounting local competitors, the insurance juggernauts sent lobbyists to convince FEMA that competition is "un-American". Fearful of alienating prospective employers when faced with 'life after government service", FEMA bureaucrats jumped on the bandwagon. While insuring a cushy post-retirement parachute is certainly a time-honored motivation for shafting the public, Federal and State bureaucrats try to avoid appearing like shareholders in the institutions they are supposedly regulating.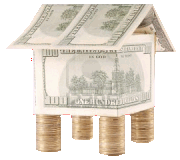 Connor initially declared "The goals of the NFIP are better served by a system of uniform national pricing that will ensure that policyholders pay the same price for the same risk." Hoping it would resonate with the public, Connor issued his outcry as if he were spearheading a campaign to protect the beleaguered agency's premium income or shield consumers from an inequitable or fraudulent pricing scheme. However, NFIP receives full price for policies funded in part by commission rebates, consumers save money and smaller agencies successfully compete by offering clients a better price for the same product. When consumer advocates attacked the decision as a blatant attempt to favor a small group of politically powerful vendors by eliminating their competition, FEMA bureaucrats whipped up a new public rationalization for this overtly anti-consumer policy. A FEMA spokesperson announced that the program was being discontinued to stop a proliferation of "policy churning."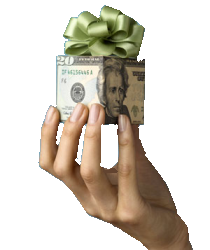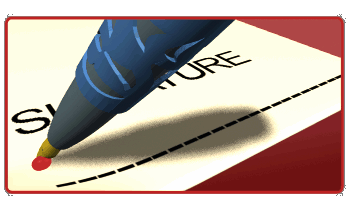 This nefarious-sounding "buzzword" actually refers to the consumer practice of switching policies. When precipitated by an unscrupulous agent's misrepresentations to a policyholder to generate additional commission income, the term connotes fraudulent behavior. However, it also applies when a customer cancels a policy to take advantage of a competitor's better rates. The double-entendre backfired. Instead of quelling growing opposition to the ill-conceived decision, the statement functionally conceded FEMA's intention to pump up profits for industry giants by stamping out local competitors.

Several petitions aimed at pressuring FEMA to rescind this damaging decision before its October 1st effective date are being circulated – some by the insurance agencies that were functionally crippled by FEMA's patronage of their larger competitors and others by advocates for the thousands of associations (and millions of homeowners) whose insurance rates will unnecessarily skyrocket. One such petition was launched by the Community Advocacy Network (CAN), and can be accessed online at: http://www.gopetition.com/petitions/petition-to-fema-regarding-detrimental-decision-to-disc.html.
By taking half a minute to add your signature, , you can help thwart an openly abusive attempt by FEMA bureaucrats to forbid competition, push local agencies into the cornfield and stick it to South Florida association homeowners. Can you think of a more productive way to spend the next 30 seconds?

Tackle "Utility Graffiti"


JOSÉ "CHEPO" VEGA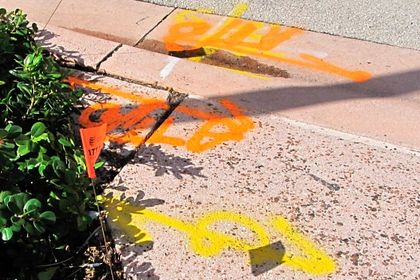 GALT MILE UTILITY GRAFFITI

August 12, 2012 - For more than a decade, the Galt Mile Community Association (GMCA) fumbled enforcement of a City promise to maintain in a "Disney-like manner" the self-funded landscape and hardscape assets included in the 1993 Galt Mile Improvement Project. In late 2008, the GMCA Advisory Board unanimously appointed José "Chepo" Vega to perform an ongoing review of these features along Galt Ocean Drive and the surrounding area. The Commodore resident provided two critical ingredients previously absent in attempts to reverse the frustrating municipal neglect - a passionate commitment to unwavering oversight and the dogged pursuit of governmental officials and bureaucrats charged with neighborhood maintenance.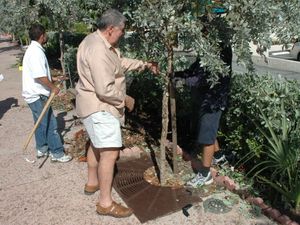 CHEPO WORKS WITH CITY CREW

Under his supervision, Parks Department crews trimmed and restrapped trees that were inadequately supported or cast atilt from high winds, repaired cracked or destabilized sections of the pink aggregate sidewalks that line the block, leveled dozens of street and sidewalk tripping hazards, upgraded receptacles for regular and recyclable trash, replaced rusting multi-color hulks with neatly aligned newsletter boxes, replanted and meticulously maintained sidewalk beds, repainted faded traffic lines, handicap markings, stop lines and delivered dozens of other aesthetic and structural enhancements. An unstoppable gadfly, bureaucratic justifications for any adulterated section of our neighborhood bounced off Chepo. In time, city crews and their supervisors developed a healthy respect for his input. In the vast majority of cases, Chepo's persistence bore fruit. Throughout his tenure as the neighborhood association's liaison for block maintenance, one obstacle has proven irresolvable... a local incarnation of a nationwide street blight he dubbed "Utility Graffiti."


Often misconstrued by angry residents as a form of legal vandalism, the cryptic multicolored ciphers splattered across sidewalks, streets, crosswalks and parking fields on both public and private property aren't random insults to the neighborhood's aesthetic integrity. They are the functional by-product of a company parented by the State Legislature, Sunshine State One-Call of Florida, Inc. (AKA One-Call, SSOCOF or its newest moniker - Sunshine 811). While the graffiti-style marks have fueled nationwide outcries by neighborhood activists (One-Call corporations proliferate across the country), local governments and state lawmakers, these unavoidable irritants have become the "devil in the details" of this otherwise indispensable service.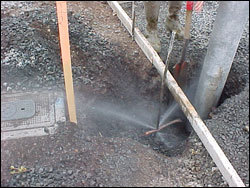 SLEDGEHAMMERED WATER LINE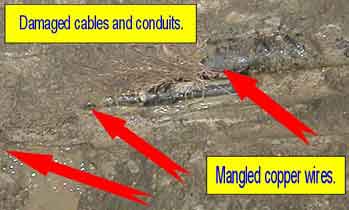 DAMAGED TELEPHONE CABLES

When contractors anticipate tearing up the street, sidewalk, parking field, etc. they must first locate any buried utility lines to avoid disturbing or damaging electrical wiring, telephone lines, fiber optic cable, catch basins, gas lines, transformers, water lines, drainage and sewer conduit and other interred utility components. Prior to commencing excavation, the location of every utility element must be identified and marked with different color marking materials to distinguish telephone, gas, water, electric, etc. Armed with a map of the buried wires, cables, lines, pipes, ducts and conduits, the contractors can excavate without wreaking havoc on local services. Following an article about this issue last April, my inbox was clogged with more than 50 emails questioning whether these markings are legal, how the streets become marked and why this is permitted. This is how it works:

The One-Call Dogma



LOCATOR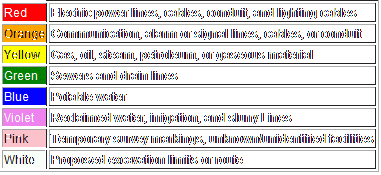 When informed of a proposed excavation anywhere in the State, One-Call notifies member operators with underground facilities in the area of the planned excavation or demolition. Within two business days (except when emergency repairs are indicated), personnel using a pantheon of expensive electronic detection equipment (Ground Penetrating Radar (GPR), GPS locators, etc.) deploy an 8-color palette standardized by the American Public Works Association (APWA) and scores of anagrammatic identifiers to mark the location of interred gas lines, pull boxes, water lines, electrical plexus, telephone linkages, cable conduits and other buried utility components. A similarly marked hand-held map is delivered to the excavator, who can then proceed without disrupting local utility services.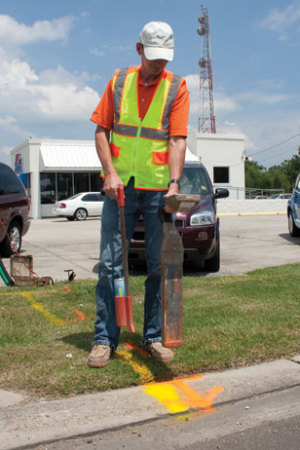 MARKING DETECTED UTILITY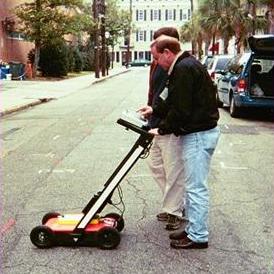 GROUND PENETRATING RADAR

Since this information is valid for a 30-day period, if the marking medium fails to withstand the foot traffic, rain, wind or other erosive elements to which the marked surface is ordinarily exposed, the excavator is required to cease demolition and notify One-Call of the necessity to remark. While the excavator is liable for damages resulting from misinterpretation of degraded or adulterated markings, if the site is fully eroded or functionally unmarked, One-Call risks sharing that liability. To avoid the dilemma, members are tempted to use marking materials chemically confected to withstand a nuclear winter.
MARKINGS FLOOD GALT OCEAN DRIVE

For projects that extend beyond one month, they are supposed to return each subsequent month to map the next 30 days of planned excavation. While this strategy effectively limits the offensive markings a neighborhood must tolerate at any given time, it doubles the mapping delays for a two month project and requires twelve postponements for mapping visits during a year-long project. To save mapping time – and costs – operators will flood the street with months of markings while executing a boilerplate apology alleging some unfortunate administrative miscue.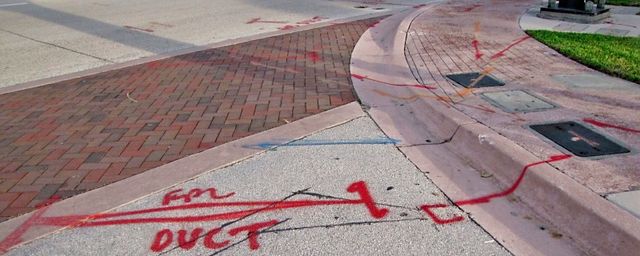 DO THESE MARKINGS LOOK FAMILIAR?

While these circumstances explain the predisposition to use improper marking materials or deliberately overmark a job site, they pale when compared to a far greater source of abuse – competitive bidding. When 5 or 6 contractors bid on a project, to more accurately estimate the costs of avoiding damage to interred equipment, each will place a separate "locate" request with One-Call. Unless the operators are somehow made aware of the mercenary reasons for these multiply duplicated requests, they are forced to finance 5 or 6 marking visits to the same site, not to protect buried service lines but to help contractors tailor their bids. When these abuses are occasionally caught by an observant dispatcher or supervisor, the vendors are correctly charged for the service.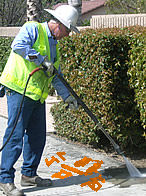 UTILITY REMOVES IDENTIFIERS

In a perfect world, the markings are erased when the construction is complete. In reality, the markings ordinarily survive the attendant project by months – or years. When scores of local governments across Florida passed a wide variety of ordinances requiring that operators apply for a permit, pre-mark the target area, use certain low impact paints or remove the marks when the job was finished, the legislature responded in 2010 by countermanding these local laws and forbidding future local interference with One-Call operations. Lawmakers unilaterally agreed that the uninterrupted delivery of critical resources like water, gas, electricity and communication services outweigh local concerns about a jurisdiction's marred appearance.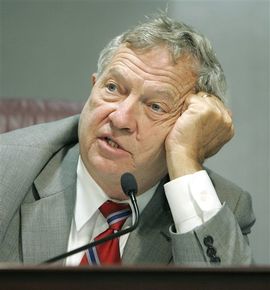 SENATOR MICHAEL BENNETT

When the legislature passed the Underground Facility Damage Prevention and Safety Act, Chapter 556, F.S. in 1993, it failed to provide for removal of the markings required by the legislation. In 2010, Florida Senator Michael Bennett filed Senate Bill 982 to cure that enigmatic omission. Unfortunately, his bill was neutered during an eleventh hour swap for a committee substitute. Instead of requiring facility operators to remove whatever substance they use to mark a designated area, SB 982 encouraged One-Call to educate member operators about the benefits of low-impact marking practices, reducing the bill from a reasonable remedy to a toothless shadow. It additionally prohibited local government from "adopting any conflicting laws."

GMCA and Roberts Set the Table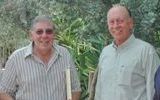 CHEPO AND COMM. BRUCE ROBERTS

It also left the bureaucrats who operate the program in the crosshairs of those on both sides of this controversy. Last year, the Galt Mile Advisory Board enlisted Commissioner Bruce Roberts to broker a meeting with Sunshine State One-Call officials and representatives from the local utilities that participate in the program (operators). Following the March 17, 2011 Advisory Board meeting, Galt Mile Officials met with Damage Presentation Manager Cheryl Ritter and South Florida Damage Prevention Liaison Sergio J. Clavijo of Sunshine State One-Call and representatives from AT&T, FP&L, TECO Gas, Comcast and USIC (United States Infrastructure Corporation - a well-reputed marking contractor engaged by Florida utilities without in-house marking capabilities).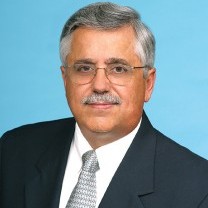 SERGIO J. CLAVIJO

Early in the meeting, it became evident that Clavijo and Ritter survive in a state of quiet desperation. The same people who bitterly complain about the street markings would spit blood if their telephone lines were clipped by some non-compliant landscaping contractor or more to the point, if their lives were endangered by an inadvertently ruptured gas line. Consequently, One-Call also takes heat for the actions of member-operators who inflame neighborhood tensions by overmarking excavation sites and fail to remove markings for long-completed projects. During the 19 years spent in futile anticipation of a legislative rescue, all parties to the One-Call system were forced to muddle through without an integral part of their operational playbook.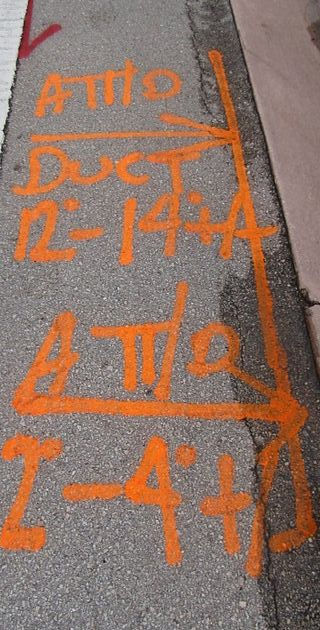 GALT MILE MARKINGS

From their discussion with One-Call and area utility representatives, GMCA officials learned that one obstacle to timely removal of utility markings is a communication lapse at the final stage of the process. Since there is no financial or statutory incentive to remove the markings, utilities have historically assigned a low priority to following up on a project's progress. Similarly, once excavators finish digging their holes, they collect their fees and hit the wind. Because One-Call doesn't have the resources to aggressively monitor the status of excavations statewide, these projects understandably fall through the cracks.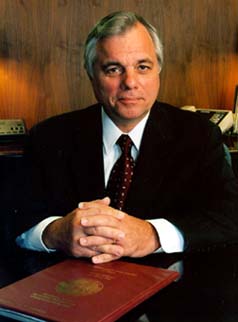 FORMER ATTY GENERAL
BOB BUTTERWORTH

A second systemic stumbling block is the absence of reliable enforcement. Within months of One-Call's 1993 enactment, the corporation's befuddled Board Secretary Larry Lesnett asked Florida Attorney General Bob Butterworth "What enforcement procedures may be used to assure compliance with Chapter 556, Florida Statutes?" After prefacing his Advisory Legal Opinion (AGO 95-04) with "I have not found, nor have you directed my attention to, any legislatively authorized administrative means to enforce compliance with the act," Butterworth concluded "Due to the lack of clearly defined procedures available to enforce compliance with Chapter 556, Florida Statutes, this matter may be appropriate for legislative consideration."
COUNTY COMMISSIONER CHIP LAMARCA

One-Call is only equipped to address blatant marking infractions with education, a fact that's emboldened chronic violators. To address what the Statute describes as a "non-criminal infraction", a "citation issued by any local or state law enforcement officer, government code inspector, or code enforcement officer" carries a maximum penalty of $500 (increased from $250 in the 2010 legislation). While little more than a slap on the wrist to a utility, program supporters thought it adequate for the purpose it was enacted. They place the problem elsewhere. Since the local law enforcement officials empowered by the statute to cite violators understandably assign a low priority to this "noncriminal infraction", few incidents are investigated, and fewer citations issued.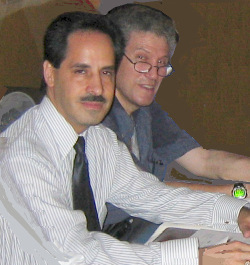 GMCA'S IERACI AND BERKOWITZ
PLAYA DEL SOL

Pleased with the tenure of the meeting and optimistically anticipating that additional progress would be achieved at future gatherings, the meeting was adjourned. At the April 4, 2011 Presidents Council meeting in Playa del Sol few weeks later, after describing some of One-Call's historical problems, Sergio Clavijo and Cheryl Ritter outlined the prospective initiatives being considered. Earlier in the day, they met with City Commissioner Bruce Roberts and Broward Commissioner Chip LaMarca at the Beach Community Center to discuss the bureaucratic mechanics of moving the project forward. Following One-Call's Playa del Sol presentation, Commissioner Roberts announced "If successful, the Galt Mile community will have established a prototype that will be duplicated in hundreds of Florida neighborhoods." Unfortunately, since no follow up meeting was convened, the advances established were never implemented, and eventually faded to oblivion.

GMCA & One-Call – Round Two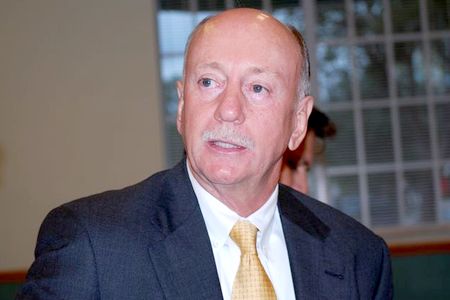 CITY COMMISSIONER BRUCE ROBERTS

Throughout the next year, complaints stemming from rampant marking abuses along the Galt Mile continued unabated. Finally, on May 17, 2012, the Advisory Board asked Commissioner Roberts to tackle three hot potatoes, a city campaign to close pre-historic building permits, sea turtle survival issues and the explosive proliferation of utility markings throughout the neighborhood. At the June 4, 2012 Presidents Council meeting, Roberts promised to broker the revival of all three derailed processes. His first effort was realized on July 24th, when an impressive roster of One-Call participants came together at City Hall.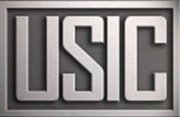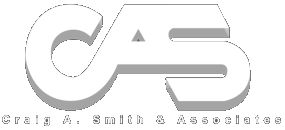 Building on the prior year's list of players, Roberts invited One-Call's Damage Prevention Manager Cheryl Ritter and Liaison Sergio J. Clavijo, who serve as buffers between hyperactive excavators, well-meaning albeit cynical utility representatives, bloodthirsty community ideologues and local public officials concerned with politically surviving this two-decade dogma. Representatives from FP&L included State Cable Locations Manager Joseph W. Heatherly, Cable Locator (and troubleshooter) Mario Escalona and Cable Tech Angel Larramendi. AT&T sent Damage Prevention Manager Margaret Rodriguez. Speaking for TECO Peoples Gas were Mylene Arza, Sergio Abreu Jr. (actually a TECO lobbyist) and M.J. Chamorro. Tomas Fernandez represented the United States Infrastructure Corporation (USIC), the locate contractor for AT&T, Comcast and FPL. Vice President of Subsurface Utility Engineering Greg Jeffries spoke for Craig A. Smith & Associates, another locate enterprise contracted by the Cities of Bal Harbour, Pembroke Park, Davie, Hollywood, Coconut Creek, Oakland Park and other municipalities in Miami-Dade, Broward and Palm Beach Counties. FDOT, which grinds out projects rife with abuse all over Florida, was represented by Sara Duffoo (Senior Project Engineer at Target Engineering Group, Inc.), who is also construction coordinator for the A1A resurfacing project and the project's information specialist Miranda Iglesias (Public Information Officer at The Corradino Group).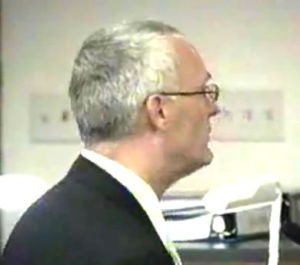 PUBLIC WORKS DIRECTOR ALBERT CARBON
ROBBIE UPTEGROVE & MAXINE SINGH

Joining Roberts was a panoply of City officials and staffers. Since Roberts' popular Commission Assistant Robbie Uptegrove was on vacation, Maxine Singh organized the meeting. City Manager Lee Feldman came with Assistant City Manager Susanne Torriente, Assistant to the Mayor Safeea Ali and Assistant City Attorney Carrie Sarver. Public Works Director Albert Carbon led a boatload of his staffers to the meeting, including Assistant Utilities Services Director Julie Leonard, Public Works Land Development Manager Dennis Girisgen, Public Works Distribution and Collection Division Chief Kris Kmon, Distribution and Collections Systems Manager Mark Darmanin, Distribution and Collection Supervisor Keith Hutchison, Customer Operations Manager Linda Gee. From Susanne Torriente's Sustainable Development family came Code Supervisor Skip Margerum, Detective Jorge Maura and Building Services Manager Terry Burgess.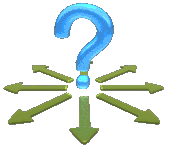 Although the operators and members supporting this effort know more about the challenges plaguing Sunshine 811 than the lawmakers who shaped its statutory skeleton, until they could access adequate enforcement and a reliable local on-site vehicle for reporting violations, they would remain ill-equipped to mollify the statewide outcry by angry neighborhoods and their public officials. Two of the new project participants were about to change the playing field.
Feldman and McCoy Make Magic




Among the large contingent of ForLauderdale officials and bureaucrats was FLPD Detective Eugene McCoy, a specialist in Environmental Crimes with extensive experience in citing One-Call marking violations. McCoy would fill the statutory requirement for a "local law enforcement official" to mete out citations on the Galt Mile. While serving as a wake-up call to scofflaws who'd grown confident that their infractions would continue to be ignored, the $500 fine threatened by McCoy's citations would have a limited impact as a deterrent - especially when weighed against the $500,000 statutory liability for inadequately marking the construction site or sacrificing the lucrative productivity boost realized by cutting corners.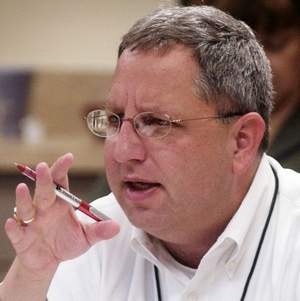 CITY MANAGER LEE FELDMAN

City Manager Lee Feldman chimed in, announcing that he had a recommendation that would stiffen the program's wimpy statutory enforcement threat. Feldman remarked, "I think that companies we hire to do jobs for the City should respect our streets and comply with One-Call regulations." As the room fell silent, Feldman continued, "If they are incapable of following these rules, I don't think we should invite them to bid on City jobs." Game, Set and Match! Sergio Clavijo's eyes lit up. Stigmatizing violations with a blackball wouldn't violate the statutory prohibition against local interference in One-Call policy while astronomically raising the table stakes for violators. Feldman said that he would propose this to the City Commission "when their meetings resumed after the summer hiatus." Although the immediate objective was to relieve the problem in the Galt Mile neighborhood, Feldman noted its relevance to every district, prospectively engendering support by the entire City Commission.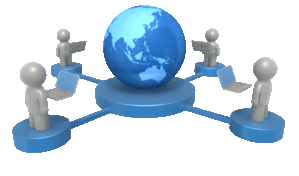 There was a broader downside to being locked out of City jobs. To function efficiently, City Managers maintain open communications with counterparts in jurisdictions across Florida and other States. In the vast majority of these jurisdictions, there is no shortage of contractors. A vendor whose reputation is adulterated by confirmed violations would feel the heat all over the State. With a viable enforcement option in the works, the parties adjourned the meeting. Recalling how the fruits of last year's efforts dissolved when the process was allowed to languish, participants agreed to meet again on August 6th, a few weeks later. At the next meeting, they would try to devise a methodology for identifying and correcting violations.
The "A" Team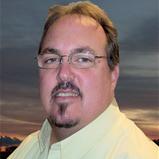 CRAIG A SMITH VP GREG JEFFRIES

Along with One-Call's Sergio Clavijo and the Galt Mile's Pio Ieraci, Eric Berkowitz and Chepo Vega, the guest list for the August 6th meeting was tailored to its newly narrowed objectives. Perceived as indispensable to a resolution was FP&L's Statewide Cable Locations wizard Joseph W. Heatherly and AT&T's Damage Prevention Manager Margaret Rodriguez, both of whom serve on One-Call's Board of Directors. Sergio also invited TECO Energy's Mylene Arza, Subsurface Utility Engineering V.P. Greg Jeffries of Craig A. Smith & Associates and Tomas Fernandez from the United States Infrastructure Corporation (USIC), whose firm performs "locates" for utilities throughout Florida. After years on the front lines, they were tired of their respective utilities taking a "bad rap" for violations committed by others. For the City of Fort Lauderdale, in addition to some Public Works officials, City Manager Lee Feldman's office was represented by Stephanie M. Denham and FLPD's Gene McCoy would return to address residual enforcement issues.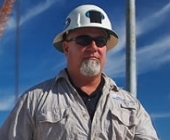 FP&L'S JOSEPH W. HEATHERLY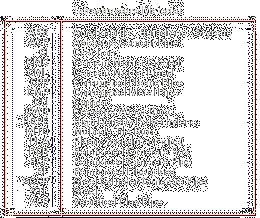 That these markings persist long after the related construction is finished isn't lost on the local residents of neighborhoods blighted by marking violations. If a community representative could somehow confirm a project's completion and promptly notify the relevant operator, any improper markings could be expeditiously removed. Sergio admonished, "It is impossible to ascertain a project's status based solely on casual observation." For community representatives to accurately assess potential violations, they would have to undergo enough baseline training to interpret the markings. Several operators suggested that a community observer could also report incidents where excavation was underway in the absence of any markings, which could threaten local residents with service disruptions for water, electricity, communications and more importantly, ignite gas escaping from an inadvertently damaged underground gas line. While Sergio volunteered to teach community representatives how to read the marking ciphers and report their observations, each of the operators agreed to equip the community representative with an emergency telephone contact useful for verifying the "legitimacy" of any marking. By the meeting's end, the coalition had pieced together a workable plan to beat back the marking abuse.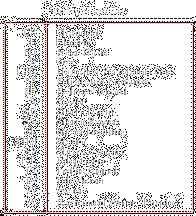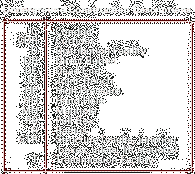 To help define the new process, a flow chart outlined by FP&L's "locate" impresario Joe Heatherly was applied to the following scenario. When a community observer identifies markings for a project that was either completed or suspiciously inactive for a reasonable period of time, after determining which operators are involved by interpreting each cipher's shape and color, calls will be placed to the various operators' emergency contact numbers. After receiving a photo of the possible violation and an exact address (sent on-site from the observer's camera phone), recipient operators would consult their proprietary database and One-Call, enabling them to ascertain whether the markings are currently justifiable. Depending on the circumstances they uncover, the operator would report the markings as appropriate;arrange for their removal, dispatch Detective McCoy, or some combination of these alternatives.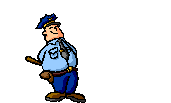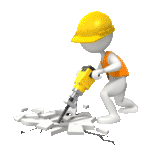 If the observer witnesses ongoing excavation where no markers are apparent, he or she would contact the emergency number for One-Call. If the excavation was being performed illegally (without having contacted One-Call to issue locate requests for interred utility elements), Detective McCoy would again be summoned. If citations issued by McCoy are confirmed as violations, culpable contractors and/or excavators would forgo future opportunities to participate in City projects. Since the impact of such a blackball could conceivably resonate across Florida and to jurisdictions in other States, excavators and the builders who they subcontract with will soon learn that the adverse repercussions of cutting corners outweigh any potential benefit - by far.
The Last Mile




Another meeting will be convened after the City Commission considers Feldman's blackball proposal in September. Before the process is implemented in the Galt Mile neighborhood, several GMCA representatives will undergo a brief course in reading the markings and each operator will provide the neighborhood association with a dedicated telephone number. If the new process successfully reduces violations along the Galt Mile, it will be applied throughout Fort Lauderdale. If the offending markings are abated across this larger jurisdiction, it will become a State template for the scores of neighborhoods that have repeatedly lodged complaints with One-Call and the local utilities.
While benefits that accrue to participating neighborhoods and Sunshine 811 are self-evident, One-Call member utilities and other operators will finally be divested of the large public relations black-eye they've borne for decades. Not too shabby for a small neighborhood filled with sleepy retirees.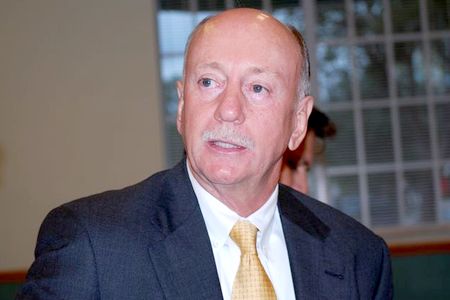 CITY COMMISSIONER BRUCE ROBERTS

August 29, 2012 - At the May 17, 2012 GMCA Advisory Board meeting, among the community issues that City Commissioner Bruce Roberts pledged to address over the summer was an inconsistent and imbalanced enforcement policy for beachfront turtle-safe lighting. For 140 million years, nesting female sea turtles have been laying their eggs on our beaches. Their hatchling turtles were guided to the ocean by an instinct to travel away from the dark silhouettes of dune vegetation and toward the moonlight-illuminated open ocean.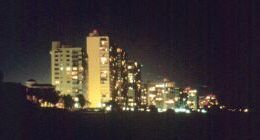 TURTLE HATCHLING DEATH TRAP

In many highly populated coastal areas, artificial lights near the beach are brighter than the moonlit ocean, reversing the turtles' biological compass. Nesting females seeking the darkened shore instead head out to sea where they cannot lay their eggs. If they find the shore and successfully deposit their eggs, the disoriented hatchlings travel inland, toward the artificial lights, where they often die from dehydration or predation by fire ants and ghost crabs. They also become "road kill" on local thoroughfares.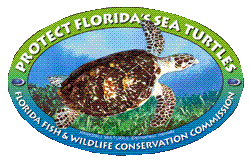 Sea turtles are either endangered or threatened (the loggerhead is the only species that has sufficient population to be classified as threatened in Florida). They are protected under the Federal Endangered Species Act of 1973 and Florida's Marine Turtle Protection Act (379.2431, Florida Statutes). Florida Law (F.A.C. Rule 68E-1) also restricts molestation or harassment of marine turtles, nests or eggs as well as the marine turtle habitat. The Florida Department of Environmental Protection (FDEP) and the Florida Fish and Wildlife Conservation Commission (FWC) together review permits for coastal construction under Chapter 62B, F.A.C. (Florida Administrative Code) that affects Marine Turtles. The state of Florida developed a model lighting ordinance (62B-55, F.A.C.) to guide local governments in creating turtle-safe lighting ordinances.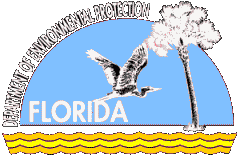 Broward County adopted Chapter 39, Article IX, Sec 39-107 in 1989. Ten years later, Pompano Beach followed their lead (Ords 99-18, 2000-64), Deerfield Beach in 2000 (Chapter 34, Article V, Sec 34-96), Hallandale Beach in 2001 (Ch. 6, Art. I, Sec 6-10), Lauderdale-by-the-Sea in 2002 (CH 30 Article V Div 2 Subdiv L Sec 30-313 [27]), Fort Lauderdale in 2003 (Chapter 6, Article III, Div. 2, Sec. 6-51), Hillsboro Beach in 2007 (Ord 232), and Hollywood in 2011 (Chapter 108). Despite enacting its ordinance in 2003, Fort Lauderdale postponed enforcement until 2007, after recovering from the serial hurricanes of 2004 and 2005. Every jurisdiction that passed a local variation of the State template assigned a liaison to the Florida Fish and Wildlife Conservation Commission. Fort Lauderdale's official contact in 2007 was a code compliance officer named Al Lovingshimer.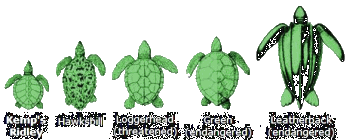 In May of 2007, Lovingshimer and Galt Mile officials negotiated a process that balanced the needs of sea turtles with those of local residents and their associations. By respecting the security concerns of unit owners and the financial constraints of their common interest communities, the mutually conceived plan cured 90% of the Galt Mile code violations by the following November.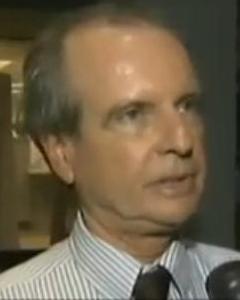 MICHAEL MALONEY

CATE MCCAFFREY

Although Lovingshimer was claimed by cancer a few weeks later and posthumously named "2007 Code Enforcement Officer of the Year" by his Building Department peers and the City Commission, the understanding was upheld by then Code Compliance Manager Cate McCaffrey, who initially approved the agreement when first negotiated by Lovingshimer. When McCaffrey was later named Director of Business Enterprises, new Code Compliance Manager Mike Maloney also perpetuated a balanced enforcement policy.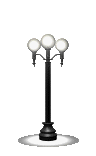 An open communication channel between the Galt Mile Community Association and code compliance officials successfully addressed turtle-safe lighting issues over the next three years. As a rule, when a violation was reported, the compliance officer would work with the association to cure the infraction inexpensively and in a manner that didn't compromise resident safety. If a violation involved a major fixture, such as a parking deck lamp, the officer would recommend an inexpensive shield to temporarily deflect light from the beach. When the fixture approached the end of its useful life and was budgeted for replacement, the association would incorporate a turtle-safe substitute into its lighting plan. By blending short and long term solutions, associations achieved compliance without incrementally burdening budgets or creating a gauntlet of dangerous tripping hazards.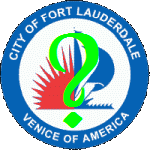 In late 2010, personnel changes in City government left a vacuum in city policy that crippled the process. With no guidance from the City, when newly elected board members and/or new managers evaluated their associations' lighting needs, they applied for and received City approval for lighting elements that once again endangered sea turtles. As compliance unraveled over the next year, no attempt was made by the City to revive the process they unilaterally slammed shut a year earlier.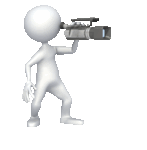 Code Compliance officers were also awash in confusion. Until the 2011 nesting season, when a compliance officer realized that an alleged violation was "overreaching" or baseless, it would be tossed. If it had merit, the officer would negotiate a resolution that was acceptable to the association. With no viable guidance from their supervisors, when handed a list of alleged lighting violations by Nova University volunteers who video beachfront light sources during evening patrols of the shoreline, instead of objectively evaluating the infraction and productively interacting with an association official, they could only confirm the violation and threaten repercussions for non-compliance.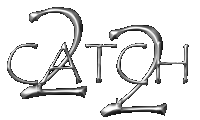 When association representatives asked compliance officers whether a particular solution was acceptable, they would respond, "I'm not supposed to comment on that. We can only tell you whether a solution is acceptable after it's implemented." Aware that they were burdening associations with irresolvable Catch-22 dogmas, enforcement visits were often concluded with a frustrated apology.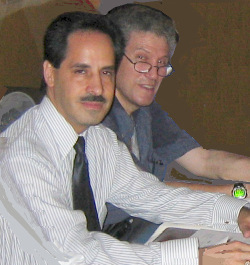 GMCA's IERACI AND BERKOWITZ

New Senior Compliance Officer Ingrid Gottlieb lamented that they were in an impossible situation. "I'm very frustrated by this," exclaimed Gottlieb. Code compliance official Mario Sotolongo - a party to the original agreement - while addressing an April 25th Regency Tower violation, admitted that the City had a huge problem - and his bosses didn't know how to address it. After discussing the violation, the two officers met with GMCA President Pio Ieraci and V.P. Eric Berkowitz. Mario explained that the city's erratic enforcement policies were making things worse. He said that we should revive the understanding that allowed them to work constructively with associations. When Pio asked how to best go about doing that, Mario recommended asking our City Commissioner for help. At the May 17th Advisory Board meeting, Commissioner Bruce Roberts agreed to help reinstate the lapsed format.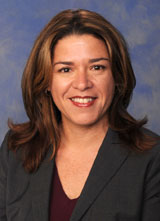 ASSISTANT CITY MANAGER
SUZANNE TORRIENTE

At the June 6th Presidents Council meeting two weeks later, Roberts was accompanied by management personnel from Building Services and Code Compliance, now part of Director Greg Brewton's Department of Sustainable Development. Also attending was Assistant City Manager Susan Torriente, their liaison with City Manager Lee Feldman's office. After Code Compliance Officer Mario Sotolongo discussed the department's environmental objectives and Building Services Manager Terry Burgess expressed an intention to address the enforcement dilemma with GMCA representatives, attending association officials were given the floor for questions. It soon became evident that the enforcement issue veiled a Pandora's Box of frustration and animosity that had grown exponentially over the nesting season. An acrimonious nest marking policy hatched in the State Capitol similarly antagonized beachfront communities all over Florida.

TURTLE NEST ON FORT LAUDERDALE BEACH

The attending City officials were pummeled by complaints that rightfully should have been directed at Tallahassee. Specifically, two State Environmental Agencies that use the City - and its beachfront neighborhoods - as ant farms. The complaints were familiar to City Officials, having also heard them from every other beachfront neighborhood and hundreds of vacationing tourists. In short, beaches that serve as home to thousands of local residents and annually attract 11.1 million tourists to the City had devolved into demilitarized zones.

During the day, both residents and visitors are forced to search for a small patch of beach that hadn't yet been declared off limits by student volunteers from Nova University. If they arrived at the beach early enough, they might find enough space to spread a blanket between 30 foot square exclusion zones cordoned off around 3-foot turtle nest sites. In the evening, visitors walking on or near the beach were accosted by self-proclaimed "environmental warriors" who either chastised them for "committing genocide" or ordered them off the beach. The federal and state laws that protect sea turtles, nests, eggs and hatchlings have never barred people from strolling on the beach.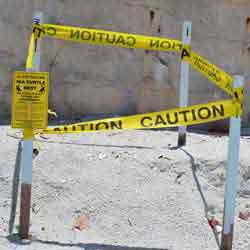 LAST YEAR'S TURTLE NEST SIZE

In past years, nest sites were adequately cushioned by small protected zones measuring 5 feet from the center of the nest (10 foot diameter). The thousands of visitors and resident beachgoers enjoyed sharing the beach with these curious emoluments to environmental responsibility. The modestly-sized zones prevented interference with the nest sites while providing a constructive reminder that the beach is a shared bioniche. In 2012, a blazingly asinine decision was made by the Florida Fish and Wildlife Conservation Commission (FWC) to expand each protected zone by a factor of ten. Nest sites that used to take up 100 square feet of beach now each consumed nearly 1000 square feet.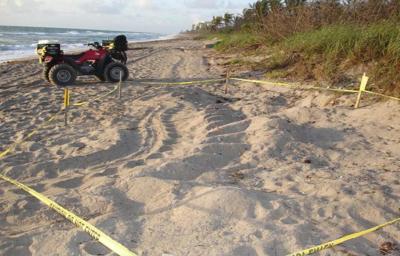 THIS YEAR'S TURTLE NEST SIZE

This inexplicably invasive statewide policy was mirrored in every community on the Florida coast. In each jurisdiction, the ludicrously large exclusion zones hampered municipal beach maintenance. When nest site numbers exploded in June and July, the tractors and surf rakes used to mechanically clean and smooth public beaches were blocked by the extensive nest armoring, forcing beach maintenance personnel to manually harvest large waste while leaving tons of less wieldy residual trash to rot on the beach. As a result, the small patches of beach still open to beachgoers were rife with garbage and rotting seaweed.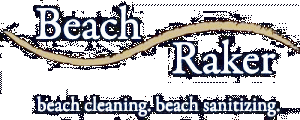 Since Fort Lauderdale beach maintenance ends at Oakland Park Boulevard, Galt Mile residents pay Pompano vendor "Beach Raker" for that service. In May, the contiguous construction sprawl encircling 4 adjacent 3-foot nests formed a 110-foot barrier that rendered the Galt Mile beach impassable, forcing the company's rake-pulling All-Terrain Vehicle (ATV) to skirt the blockade by driving through the surf.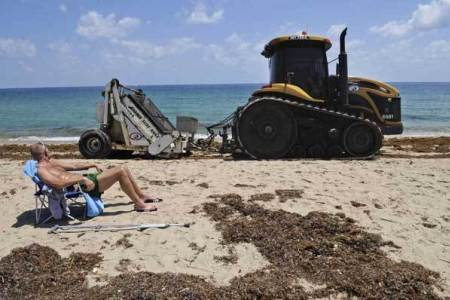 SEAWEED ON FORT LAUDERDALE BEACH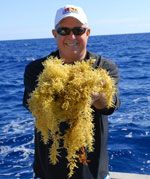 PROF. BRIAN LAPOINTE

Another problem faced by Beach Raker, which also cleans beaches in Lauderdale-by-the-Sea, Pompano and Hillsboro Beach, is an anomalous plague of seaweed. Thousands of tons of a species of floating algae called sargassum have clogged regional beaches this year. FAU researcher Brian LaPointe faults heightened levels of plant nutrients from farm runoff or the bacterial breakdown of oil from the BP disaster. Beach Raker has always buried the dense vegetation, which helps anchor dunes that slow the effects of tidal erosion. This year, after admitting that the decomposing vegetation will generate toxic concentrations of bacteria and fungi, FWC biologist Robbin Trindell prohibited coastal communities from burying the potential health hazard since it might harm the nested eggs and deprive seabirds of a foraging source.
FWC BIOLOGICAL ADMINISTRATOR
DR. ROBBIN TRINDELL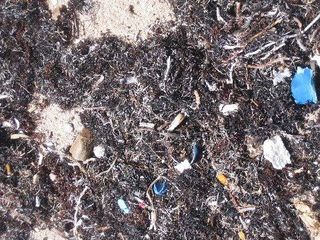 BEACH WASTE BETWEEN OCEAN SUMMIT AND OCEAN CLUB

Lauderdale-by-the-Sea Commissioner Stuart Dodd responded "We've been burying seaweed for 30 years to try to allow sea turtles the best routes to the ocean. It's better to get the seaweed buried rather than piled up and rotting. I can't understand Dr. Trindell's attitude on this one." Evidently, the Florida Department of Environmental Protection disagrees with Trindell, having given Boca Raton a permit to bury their seaweed, albeit shoreward of the nest sites. Since the Fort Lauderdale Beach boarders A1A, this year's 300% increase in seaweed (over 1000 tons) is trucked to a compost pit in Snyder Park. However, a lack of access points precludes this for beaches along the Galt Mile, L-B-T-S, Pompano Beach and Hillsboro Beach. When local officials were denied permission to follow Boca Raton's seemingly acceptable solution, Trindell said "If you live on the beach, what is there to eat? This material forms the basis for the food chain. Juvenile fish, birds — they're dependent on that material being present and accessible. I recognize that on a recreational urban beach that's not likely."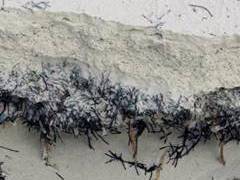 SEAWEED MIXED WITH SAND

Since the bacterial proliferation from decomposing vegetation also poses a threat to people, officials in North Broward and South Palm Beach County beach neighborhoods are ignoring the questionable FWC mandate to leave the rotting mounds of seaweed in place. Prohibited from burying the vegetation, even in areas safely shoreward of nest sites, Beach Raker is manually mixing the seaweed with the top layer of sand and quietly hoping that the State doesn't object.
BEACH RAKER PROPRIETOR
TIMOTHY GREENER

Concerned about the consequences of Beach Raker's blocked access to the Galt Mile beach, GMCA President Pio Ieraci met with Beach Raker proprietor Timothy Greener. Having risen through the $2.2 billion Canadian First Services Conglomerate (corporate parent of Continental Management) before taking the reins at Beach Raker, Greener is familiar with how common interest communities carefully maintain the beach. In an effort to resolve the maintenance impediment, Greener reached out to Lou Fisher, Broward's Natural Resources Guru and the local Turtle Nesting program permit holder.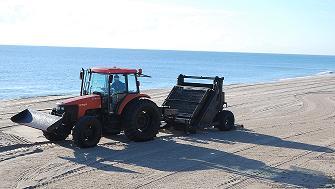 BEACH RAKER CLEANS BEACH

After Fisher called Tallahassee and questioned why Fish and Wildlife mandated a 30-foot zone to protect a 3-foot nest, Greener emailed Ieraci, explaining that FWC "agreed to a 15 ft. radius for one-in-five nests to comply with FWCC's lighting survey requirements, the remainder of the nests will be marked as they have done in previous years by a 3 ft. radius." In short, after cordoning off one large nest area, the nest markers would create four smaller ones. Galt Mile officials were perplexed. Following months of arrogant intransigence, why did Fish and Wildlife suddenly succumb to a supplication by a local vendor? The mystery faded over the next few weeks as nest markers never implemented the new mandate.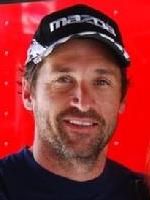 BLAIR WITHERINGTON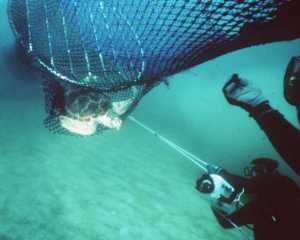 LOGGERHEAD ESCAPING THROUGH TED

With the onset of summer, association officials watched the Nova students continue to delimit nest areas with 30-foot protective zones. To inflame the problem, FWC scientist Blair Witherington reported that nest events increased by 50% in 2012. Researchers ascribe the unexpected spike to a 1992 federal ban on poorly designed shrimp nets that ensnared and killed large marine reptiles, including sea turtles (nets have since been fitted with Turtle Excluder Devices – TEDs – which act as an escape hatch). Delighted by evidence of improved turtle survival prospects yet concerned with its impact on beachfront communities, Project Manager Laura Wright of Nova's sea turtle conservation program observed "The beaches look like they're blanketed in nests, basically."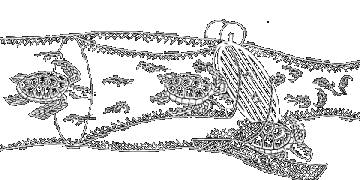 LAURA WRIGHT

Throughout June and July, local association beaches were perpetually hosting 6 to 7 nests that each claimed from 700 to 1000 square feet. At public beaches in Fort Lauderdale, crowding caused by the 30-foot nest zones fueled a growing rancor among Broward residents and visiting tourists. By August, Tallahassee was flooded with complaints from coastal communities all across the state. On discovering that the gigantic nest zones didn't enhance hatchling survival rates, local public officials and State lawmakers asked FWC officials to revise their nest marking directives to local permit holders. Ironically, Galt Mile residents and other Broward beachgoers who were among the program's most ardent supporters were being systematically alienated by the ill-conceived 30-foot nest marking mandate.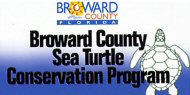 On Friday, August 17, a GMCA official contacted Broward Sea Turtle Program Director Lou Fisher. A longtime voice of moderation, Fisher uses education to earn the cooperation of residents and merchants most impacted by demanding and costly survival measures. Lamenting how the huge 2012 exclusion zones made a majority of Florida's beach areas "off limits" to people while providing nesting sea turtles with little or no ostensible benefit, Fisher confirmed that FWC officials finally agreed to revise their failed nest marking mandate.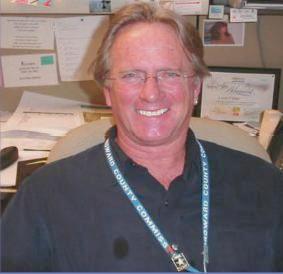 BROWARD NAT RES SPEC LOU FISHER

He said that since there was no need to surround nests with more than a 5-foot protective radius, this would be FWC's new standard for next year's statewide nest marking policy. Not surprisingly, this epiphany didn't bubble up from the State agency's impressive research resources. Fisher confirmed that the FWC leadership in Tallahassee was reacting to a veritable mountain of blowback. Swamped by thousands of complaints from every beachfront community in the State and thousands more from disappointed visiting tourists, FWC officials were also pressured by local tourism agencies and travel industry representatives, who reminded them that the Sea Turtle program was supposed to boost "ecotourism", not kill it.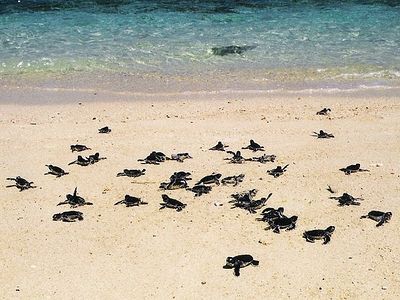 TURTLE HATCHLINGS HEAD FOR OCEAN

When asked why the Nova nest markers continued to cordon off 30-foot zones after being told to make them smaller, Fisher admitted that this was done in error. Exclaiming "They are student volunteers," Fisher asserted that the FWC follow-up directive was initially overlooked by many of the Nova nest markers. When informed that this "oversight" had enraged and alienated neighborhood residents and visitors - including supporters of turtle survival measures - he said, "This season is almost over. Since the current nests will soon be hatched out, next year the smaller zones will go into effect all over the State." Fisher added that he would willingly participate in any effort to mollify problems stemming from the Sea Turtle program.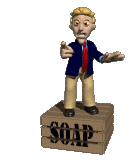 Unlike some of his colleagues in Tallahassee, Fisher knows that the outcome of this campaign will be decided in these beach communities. Notwithstanding the infantile polemics by spotlight-hungry radicals on both sides of this issue, the program's success depends largely on the voluntary cooperation of those living at ground zero.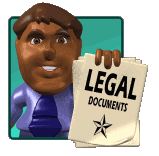 Along with the 20-year old federal ban on deadly shrimp nets, this year's record nesting activity is equally attributable to beachfront homeowners who reduced the impact of artificial lighting on nesting sea turtles while preserving code compliant resident safety – at their own expense. If Tallahassee does succeed in unnecessarily alienating Florida's beachfront communities, and turns their natural allies into enemies, they may opt to spend their resources on lawyers instead of lighting. After all, the Constitution frowns on non-wartime local laws that mandate when people can turn the lights on or off in their own homes.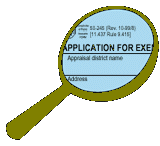 If you are a neighborhood neophyte, just turned 62 or 65, intend to relocate or recently returned from wintering in Kabul or Basra, take a few minutes to read this. With Junior safely nestled into his New Paltz ashram, how will downsizing your empty nest and locking up that sweet little beachfront condo inflame your tax bill? Since taxes can cause diaphoresis, hiatal hernias, stuttering, baldness and other stress-related afflictions, even if the following info doesn't save you any money, read it for the sake of your health.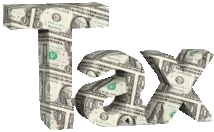 Mantra (close your eyes and repeat): All legal Florida residents are eligible for a Homestead Exemption on their homes, condominiums, co-op apartments, and certain mobile home lots if they qualify. As amended in 2008, the Florida Constitution provides this tax-saving exemption on the first and third $25,000 of the assessed value of an owner/occupied residence. However, that additional $25,000 - which only applies to that portion of a home's assessed value between $50,000 and $75,000 - is a tad sticky. It does NOT offset taxes assessed by the Broward County School Board, an arrogantly corrupt taxing authority that gobbles up 37% (the single biggest slice) of your tax bill. Even so, Broward County property owners shielded by the Homestead Exemption in 2011 saved anywhere from $648 to $1,147 (depending upon their respective municipal millage rates). A Homestead Exemption added benefit, the "Save Our Homes" tax cap, enabled the average Broward homesteaded homeowner in 2011 to laugh off another $533 in taxes. As property values come back, this residency sweetener is likely to double or triple.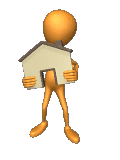 You are entitled to a Homestead Exemption if, as of January 1st, you have made the property your permanent home or the permanent home of a person who is legally or naturally dependent on you. Each year, your permanent residence is determined by where you live on January 1st. As defined in Florida Statute § 196.012(18), "'Permanent residence' means that place where a person has his true, fixed, and permanent home and principal establishment to which, whenever absent, he has the intention of returning. A person may have only one permanent residence at a time; and, once a permanent residence is established in a foreign state or country, it is presumed to continue until the person shows a change has occurred."

The regular filing period for a 2012 homestead exemption was March 2, 2011 to March 1, 2012. For those of us who slept through this soft deadline, Section 196.011(8), Florida Statutes provides a second bite at the apple by allowing the Property Appraiser to extend the filing deadline to September 18, 2012 for applicants who demonstrate that extenuating circumstances precluded their timely applications for the 2012 exemption (Parrish will accept "Sorry, I forgot!"). However, once that "hard" late filing deadline closes, no further exemption applications can be accepted for the year, regardless of any good cause sob story for missing the late filing deadline.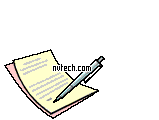 When filing an application you must bring the items listed below, dated prior to January 1, 2012. To claim 100% coverage, all owners occupying the property as Tenants in Common (i.e., proportional share co-owners) must file in person on jointly held property. In the case of a husband/wife ("Tenants by the Entirety") or Joint Tenants with Right of Survivorship ("JTRS"), any one owner may qualify for 100% coverage – although it is always highly advisable to have all eligible owner-occupants to file. If you are married and the Deed has different last names for a husband and wife, a marriage certificate must be presented if the deed does not indicate the two co-owners are "husband and wife."


Proof of Ownership: In general, the recorded Deed or Co-op Proprietary Lease must be held in the name(s) of the individuals applying for Homestead. You do not need to bring a copy of the deed or co-op lease if the document has already been recorded in the Official Records of Broward County. IF THE PROPERTY IS HELD IN A TRUST, EITHER A NOTARIZED CERTIFICATE OF TRUST OR A COMPLETE COPY OF THE TRUST AGREEMENT IS REQUIRED. Note: Parrish recommends using the simple Certificate of Trust form instead of submitting the entire trust for review, as it better protects the privacy of your estate planning and other financial matters.

Proof of Permanent Florida Residence, ALL DATED PRIOR TO JANUARY 1, 2012. Acceptable forms of proof are as follows:
FOR ALL APPLICANTS: Florida Driver's License ("Valid Only in Florida" driver license is not acceptable) or Florida Identification Card (for non-drivers only) is required IN ADDITION TO ONE OF THE FOLLOWING:
FOR NON-US CITIZENS: In addition to the items listed above, you must have proof of permanent residency, resident immigrant status (such as a "Green Card"), asylum/parolee status or some other PRUCOL status.

Note: it is generally against the law for a Florida resident to drive in Florida with an out-of-state license or tag if he/she claims Homestead Exemption (Sections 320.37 and 322.08 of the Florida Statutes).



PRUCOL is an acronym for "Permanently Residing in the United States Under Color of Law." PRUCOL applies to individuals who are neither U.S. citizens nor aliens lawfully admitted for permanent residence (i.e. lawful temporary residents, refugees, political parolees, asylum grantees, deferred deportation, etc.). Essentially, it includes aliens living in the U.S. with the knowledge and permission (express or implied) of the USCIS (United States Citizenship and Immigration Services) and whose departure that agency does not contemplate enforcing.

Following the September 11, 2001 tragedy, the functions of the Immigration and Naturalization service (INS) were transferred from the Justice Department to the Department of Homeland Security. Upon dissolution of the INS on March 1, 2003, immigration service functions were imparted to the newly formed USCIS.

Pursuant to Rule 12D-7.007(3), Florida Administrative Code, anyone residing in the U.S. under what is considered a "temporary" visa (E-, F-, H-, J-, L-, M-, N-, O-, P-, TC- or R-class visa) is INELIGIBLE for a Homestead Exemption. Similarly, anyone here under "Temporary Protected Status" is also ineligible. This is true under Florida law no matter how long you have owned your home and lived/worked in Florida – and regardless of how many times you are legally able to renew your visa.

The Florida Department of Revenue application form (DR-501) requests the following information for all owners living on the premises and filing.
Date of each owner's last Florida permanent residency
Date of occupancy for each property owner
Social security numbers of all owners filing, including the Social Security numbers of any married spouses – even if not filing or named in the Deed (as per Section 196.011(1)(b), F.S.) – are required
Florida Drivers License and/or Vehicle Tag numbers (if applicable)
Florida Voters Registration number (U.S. citizens) or Immigration number (not U.S. citizens)
Current employers of all owners
Addresses listed on last I.R.S. income tax returns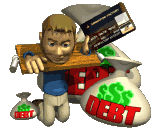 Florida Statute 196.011(9) (a) requires the owner to notify the Property Appraiser whenever the use of the property or the status or condition of the owner(s) changes so as to change the exempt status of the property. If the status of the property or the owner(s) alters Homestead eligibility, the law requires notification of the Property Appraiser's office by March 1st. Failure to so notify the property appraiser exposes the property owner to 10 years of retroactive tax indebtedness plus 15 percent interest per annum and a penalty of 50 percent of the taxes fraudulently exempted. If Mr. Slippery moves to a subsequently purchased Florida property, the local Property Appraiser must record a notice of lien in the county or counties wherein the deadbeat's new property or properties are located.

If you (or your married spouse) have a Homestead Exemption in any other county, state or country (or an equivalent permanent residency-based exemption or tax credit, such as New York's "S.T.A.R." exemption) on another property you also currently own, you will not be eligible for a homestead in Broward until you surrender the exemption in that other jurisdiction.

The Homestead Exemption does not transfer from property to property. If you had this exemption last year on another property and moved, you must file a new application for your new residence. Notify the Property Appraiser to cancel the exemptions on your former home. Property purchased during last year may show qualified exemptions of the seller. The sellers' exemptions will not carry over to this year; you must apply for your own exemptions! Note: An adult child who inherits a home from a deceased parent does not inherit the Homestead.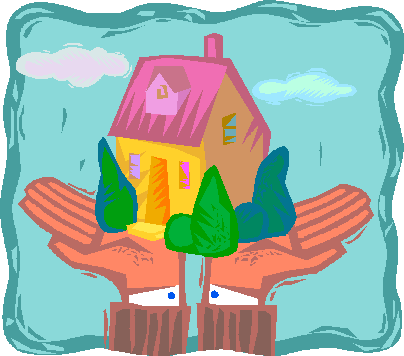 Florida's Portability law allows property owners to transfer their "Save Our Homes" benefit earned on a previous Homestead property to their new Homestead property. If you are applying for a new Homestead Exemption AND you held a Homestead exemption on a previous property within the last 2 tax-years anywhere in Florida, you should also submit a Portability application with your Homestead application. Again – although portability benefits are transferable, the Homestead Exemption prerequisite for the "Save Our Homes" tax cap is not. You must apply for a new Homestead Exemption to be eligible for portability benefits.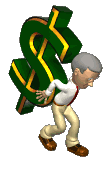 In view of the 11.7% haircut to property values in 2010, roughly 180,000 Broward homeowners were perplexed by miniscule increases in their tax bills. When property values dropped by another 1.6% in 2011, 71,000 locals saw their tax bills jump. In times of inflating property values, Florida's 1992 "Save Our Homes" (SOH) Constitutional Amendment caps annually assessed valuations of Homesteaded properties by the lesser of 3% or the percentage increase of the consumer price index (CPI). However, when property values decline, a homestead "recapture" provision (Section 193.155, F.S. and 12D-8.0062, Florida Administrative Code) causes taxable values to annually rise by 3% (or the percentage change in the CPI - if less) until the assessed value finally equals the market value. The Florida Legislature has placed this issue on the November 2012 ballot as Constitutional Amendment 4. If passed by voters next year, the amendment would allow the Legislature to change this unproductively punitive law in 2013.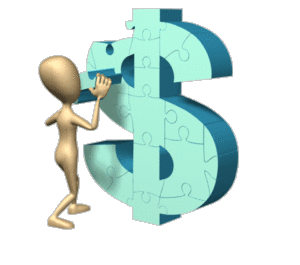 The amount of the homestead exemption granted to an owner residing on a particular property is to be applied against the amount of that person's interest in the property. This provision is limited in that the proportional amount of the homestead exemption allowed any person shall not exceed the proportionate assessed valuation based on the interest owned by the person. For example, assuming a property valued at $40,000, with the residing owner's interest in the property being $20,000, then $20,000 of the homestead exemption is all that can be applied to that property. If there are multiple owners, all as joint tenants with rights of survivorship, the owner living at property filing receives the full $25,000 exemption.

"Can I still receive a Homestead Exemption if I rent my property?" It depends on the local Property Appraiser. Florida Statute § 196.061 provides "The rental of an entire dwelling previously claimed to be a homestead for tax purposes shall constitute the abandonment of said dwelling as a homestead, and said abandonment shall continue until such dwelling is physically occupied by the owner thereof. However, such abandonment of such homestead after January 1 of any year shall not affect the homestead exemption for tax purposes for that particular year so long as this provision is not used for 2 consecutive years."

B.C. PROPERTY APPRAISER
LORI NANCE PARRISH

Since Florida's Constitution determines if a property is a "Permanent Residence" by its status on January 1st, what happens before or after that bellwether date is technically irrelevant. As provided for in the above exception, if a lease begins after January 1st and terminates by December 31st of the following year, nothing in Florida law requires surrender of the Homestead Exemption. Unfortunately, Florida law (Florida Statute § 196.015) also provides the local Property Appraiser with a broad interpretational mandate when measuring eligibility. Broward County Property Appraiser Lori Parrish has adopted a "once in a lifetime policy" for these rentals, allowing each homeowner a single opportunity to rent their Homesteaded property without sacrificing the exemption. However, she strongly suggests that her office be consulted prior to executing any leases – a buzz phrase for do it or else!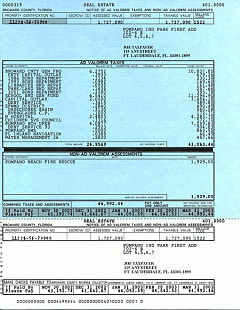 SAMPLE TRIM NOTICE

By the end of the second week in August, the Property Appraiser mails "Notices of Proposed Taxes" (AKA "TRIM" notices") to all Broward County property owners. Once you receive the TRIM (Truth in Millage) notice, you must act expeditiously if you intend to challenge the assessment or proposed tax rates. Unfortunately, many property owners ignore the TRIM Notice and wait until they receive their tax bill in November – after the September 18th deadline – when it's too late to file an appeal.
The TRIM Notice contains proposed tax rates as set by local taxing authorities (i.e., Broward School Board, Broward County Commission, City of Fort Lauderdale, South Florida Water Management District, North Broward Hospital Board, Children's Services Council of Broward County and the Florida Inland Navigation District). During the past two years, Broward properties suffered average countywide drops in taxable value of 11.7% in 2010 (the biggest single-year percentage decline in Broward property values since the 1920s) and 1.6% in 2011. Nearly all neighborhoods saw values plummet.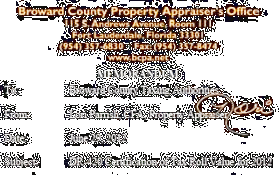 The "DR-420 Certification of Tax Roll Value for 2012", released by the Property Appraiser on June 29, 2012, observes that 24 Broward municipalities recorded "tax roll value increases this year. Only seven municipalities and the scattered pockets of unincorporated Broward experienced value declines." Taxable values for the Galt Mile's "Big Three" taxing authorities realized increases of 1.44% (the School Board), 1.48% (the County Commission) and 1.7% (the City of Fort Lauderdale). Each taxing authority holds two public hearings from August through September, where taxpayers may question proposed millage rates, non-ad valorem fees and special assessments, or comment on services being cut from local budgets. Your TRIM Notice lists the hearing dates, locations and contact phone numbers for each taxing authority. While these hearings provide flustered taxpayers with an opportunity to vent, prospects for successfully manipulating a lower millage rate are statistically comparable to spontaneously growing an eye on your thumb.

Your tax calculations are based upon a simple mathematical formula: TAXABLE VALUE x TAX MILLAGE RATES + SPECIAL ASSESSMENTS = TAX BILL. The TRIM notice reminds property owners that they can save money by paying early. Paying in November earns a 4% discount. The discount drops to 3% in December, 2% in January, 1% in February and full price in March.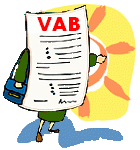 While the Property Appraiser's Office exerts no influence over tax rates, if the market value as shown in the box "Your Property Value This Year" is higher than the market value of your property as of this past January 1, a Deputy Property Appraiser will discuss your market value and how it was calculated on request. Similarly, the Property Appraiser's office will review any exemptions that were denied. If still dissatisfied, you can file a petition with the Value Adjustment Board (VAB) to reconsider the assessment and/or any denied exemptions.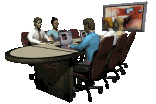 The Broward County Value Adjustment Board (VAB) is the independent appeals board that has initial jurisdiction over challenges to any property valuations (the "assessed value"), denials of exemptions, denials of classifications, and other similar matters. When HB 909 amended Florida Statute 194.015 in June of 2008, the 5-member VAB's composition was changed to include two Broward County Commissioners, one School Board member and two layperson taxpayers (a homesteaded property owner selected by the County Commission and a commercial property owner selected by the School Board).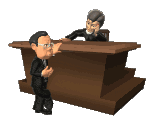 The Board is completely independent of the Property Appraiser's office. As per Florida Statute 194.035, the Value Adjustment Board appoints Special Magistrates - who are all qualified, professionally designated real estate appraisers (for valuation cases) and/or attorneys (for exemption cases) – to conduct the hearings. The only question the Special Magistrates can determine is whether the market value of a property as shown on the TRIM Notice was higher than the property's market value as of last January 1st.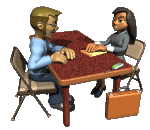 The process is triggered by filing an appeal application form (DR 486) and a nonrefundable $15 statutory filing fee with the VAB by the September 18, 2012 deadline. The fully completed petition must be filed with the Value Adjustment Board at Broward Government Center, 115 South Andrews Avenue, Room 120, Fort Lauderdale, Florida 33301 (or filed online using a credit card) - BEFORE THE DEADLINE. While the Property Appraiser is immutably prohibited from processing an appeal after September 18th, a taxpayer who misses the deadline due to extraordinary circumstances can still petition the VAB to consider a valuation appeal. Since "good cause" late-filings are vetted on a case by case basis by the VAB attorney, the applicant must contact the VAB directly to assess an appeal's merit.

In accord with the provisions of Florida Statute 194.034 (d), petitioners are required to furnish the VAB Appeals office with all the information or documentation that will be used to support their conclusions of value. Failure to provide information previously requested by the Property Appraiser at least 15 days before the hearing precludes its use before the VAB.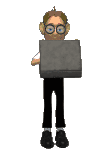 To best prepare a case, documentary evidence supportive of a claim should be compiled with the assistance of the Property Appraiser staff, VAB staff and/or an attorney. To request the VAB's help, a petitioner can visit the VAB office in Room 120 at Government Center, call 954-357-7205 or 954-357-5367 or send an email to [email protected]. To elicit assistance from the Property Appraiser's Office, visit their headquarters at 115 South Andrews Avenue, Room 111 in Governmental Center (954-357-6830) or email Manager Cheryl Guske at [email protected]. Any person representing you at the hearing must have a letter of authorization or power of attorney attesting to that fact. This applies to anyone whose name is not on the deed. If a late-filing petitioner is denied "Good Cause" by the VAB or if the Board finds against the applicant after a hearing, the petitioner is entitled by law to appeal to the Circuit Court, pursuant to Sec. 194.171, Florida Statutes.


CAVEAT EMPTOR! As you are doubtless aware, an appeal is a lawsuit. Lawsuits cost thousands of dollars in legal fees (retainers can run $250 to $500 per hour) and court costs. If unsuccessful, these costs would be incremental to the possible doubling or trebling of property taxes implicit in losing the homestead exemption. An appeal is anything but a consequence-free "toss of the dice".
Senior Exemptions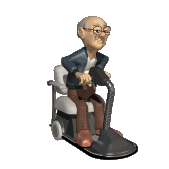 Pursuant to Section 196.075, F.S., residents 65 years or older as of January 1, 2012, may qualify for the additional $25,000 "Senior Exemption". Qualified seniors must have a total 2011 household adjusted gross income not in excess of $27,030 (adjusted annually for inflation by the Department of Revenue) to be eligible for the additional exemption. Since income eligibility is recalculated every January to reflect changes in the cost-of-living index, this exemption must be applied for annually. While the exemption applies to the county portion every Broward resident's taxes, only those residents living in cities that adopted the exemption (such as Fort Lauderdale) may also apply it to their municipal tax bite. The filing period is from January 1st to March 1st each year. To insure a proper filing, follow the steps below: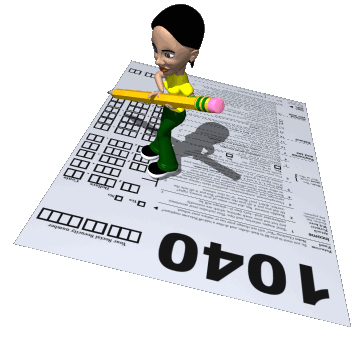 If You File An Income Tax Return:
Complete Part (A), Part (C), and Part (D) of the Sworn Statement of Adjusted Gross Income of Household
Submit the Sworn Statement of Adjusted Gross Income of Household to the Property Appraiser on or before March 1, 2012.
Submit a copy of your 2010 Income Tax Return Form 1040 and W-2 for all persons residing in your home (excluding renters and boarders) to the Property Appraiser no later than June 1.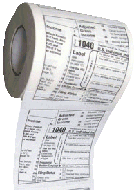 If You Do Not File An Income Tax Return:
Although the "soft" March 1st filing deadline for the 2012 Senior Exemption has passed, the described dates are applicable annually for the exemption. If you believe that you have "Good Cause" for not having timely filed by the deadline, you can still call the Property Appraiser's office at 954-357-6830 before September 18, 2012 (the hard deadline) or email Customer Service & Exemptions Division Manager Kelly Brown at [email protected] and ask if and how you can still file for the 2012 Senior Exemption. As per State law (Section 196.011(8), Florida Statutes), applicant material submitted after the September 18th "hard deadline" will not be considered.
Other Exemptions


While helping property owners with Homestead Exemptions and Low-Income Senior Exemptions, Property Appraiser staffers also facilitate applications for a wide range of other exemptions, including:
WIDOW/WIDOWER EXEMPTION: Bring copy of spouse's death certificate, newspaper obituary, or memorial card.

DISABILITY/VETERAN'S DISABILITY EXEMPTION: Ask us about the filing requirements for the various partial and full versions of these exemptions.

DEPLOYED MILITARY EXEMPTION: Bring dated official evidence (US military documentation) of participation in Operation Enduring Freedom, Operation Iraqi Freedom, Operation New Dawn, Operation Noble Eagle or Operation Odyssey Dawn

"GRANNY FLAT" EXEMPTION: Bring permits, Certificate of Occupancy and construction plans used to house your 62-year old (as of January 1st of the year for which the exemption is requested) "Granny Flat" occupant

HISTORIC PROPERTY EXEMPTION: Depending upon whether or not the historic property is open to the public, submit a fully completed application, evidence of its designation status and documentation demonstrating the percentage of the property eligible for its historic designation

NON-PROFIT, RELIGIOUS, EDUCATIONAL & GOVERNMENTAL EXEMPTIONS: In addition to proof of ownership by an eligible organization, eliciting Institutional & Non-Profit Exemptions also requires documentation demonstrating that it is currently "predominant used" for an eligible purpose.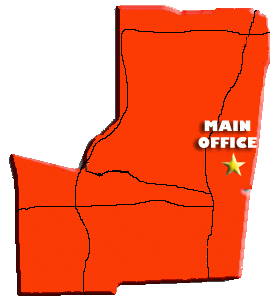 The Broward County Property Appraiser's Office is located in Broward County Governmental Center at 115 South Andrews Avenue, Room 111, in downtown Fort Lauderdale (just south of Broward Boulevard). The Office is ordinarily open weekdays from 7 am until 6 pm. and - with exceptions - closed on weekends and Holidays. In 2012, the office is open on "Special" Saturdays from 8:30 a.m. to 5 p.m. (February 25, May 5, August 11, August 25 & September 15) and additionally extended during "TRIM season" to address the heavier traffic. The telephone number is 954-357-6830. The Broward County Property Appraiser maintains a web site at "http://www.bcpa.net". Maureen Morrison is the Broward County Property Appraiser's condo and co-op supervisor in the Real Property Office. Maureen can be reached at (954) 357-6832 or by email at [email protected].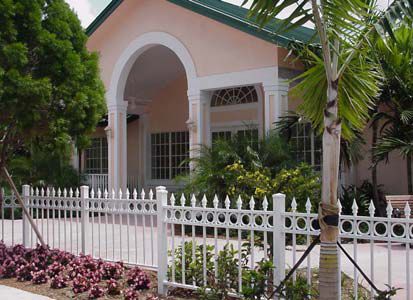 BEACH COMMUNITY CENTER

The Broward County Property Appraiser's Office conducts taxpayer outreach sessions at City Halls, Condos, Co-ops, Community Centers, Homeowners, Civic and Community Associations and a variety of other venues where Deputy Property Appraisers provide local residents with property tax information and help with filing exemptions. On the last Friday of most months, BCPA staffers assist Galt Mile residents at the Beach Community Center (3351 NE 33rd Street) from 10 a.m. to 11:30 a.m. For more information about these events, contact Customer Service & Exemptions Division Manager Kelly Brown - who oversees Community & Homebound Outreach - at 954-357-6830 (or 954-357-6035) or by email at

[email protected]

.

The Property Appraiser's office has instituted a new Online Homestead Filing Program. While the Property Appraiser's Outreach Program is remarkably convenient for new filers, the internet-based program is even easier. You can save time, gas-money and avoid lines and crowds that assemble at the local Broward office or the outreach venues. To apply for a 2012 homestead, simply Click Here to use the online Homestead Application system. To apply for other exemptions, visit the Download Forms page and either print, complete and submit the appropriate application by mail or in person or - if an interactive version is available - fill out and submit the online application.

Note: Homebound persons and other qualified individuals with disabilities who cannot readily leave their home may also file for a Homestead Exemption by calling (954) 357-6035 to arrange for a visit from the Property Appraiser's Homebound Outreach Program.

Galt Mile Residents

Please contact Bob Wolfe of Inter-Governmental Media Relations at (954) 445-5732 or at

[email protected]

for further information.
Click Here to access the Broward County Property Appraiser web site in English, Spanish or French (Creole).
Click Here for additional information about Homestead and other Exemptions.
Click Here for info about additional Senior Exemptions
Click Here for info about new Tax Reform Legislation
Click Here for info about the TRIM (Truth in Millage) Notice
Click Here for info about the Broward County Value Adjustment Board (VAB)
Click Here to file a petition to the Broward County VAB or check its status - ONLINE
Click Here for all Exemption & Appeals forms
Click Here to access the Online Homestead Filing Program and file for your exemption the easy way!
Click Here to check the status of your pending 2011 VAB Petition
Click Here to use the Home Buyer's Tax Estimator
Click Here to get a copy of your tax bill
Click Here to see copies of deeds, mortgages, liens, release of liens and court judgments

Facing the Music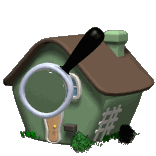 Upon reviewing the resources inherited from her predecessor following her 2005 installation as Property Appraiser, Lori Parrish learned that the fraud unit was comprised of a file cabinet attended by two secretaries on a part-time basis. During her first 17 days, Parrish developed 131 cases. Her first 60 days yielded $12 million in fraud related recoveries. She tossed the antique computer system – mothballing archaic software originally developed by Atari as a precursor to their "Pong" platform. Today's cell phones offer exponentially greater computing power. Having replaced the window dressing fraud program with a fully functional unit, by 2010 Parrish recaptured $3 billion in assessed valuations from properties fraudulently exempted from the tax rolls, raking in $20 million in "found" revenues. Department of Information Systems head Erik Reed has since provided the fraud unit with statewide search capabilities and a nationwide reach.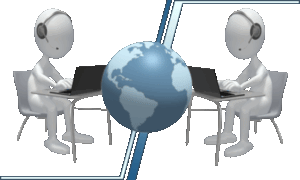 Broward residents who scam the County by fraudulently claiming exemptions for which they are clearly ineligible outrage Parrish. In 2010, she pleaded with Galt Mile Advisory Board members to rat out snowbirds claiming Homestead Exemptions. Despite having informed Ms. Parrish that Advisory Board members wouldn't violate the confidentiality of their residents' information, they were understandably conflicted about passively enabling these thieves. We agree with Ms. Parrish that scammers increase the burden on every other taxpayer in the County and applaud her efforts to smoke them out and hold them accountable. Note: I suggest that scofflaws forgo any solace taken from their association's refusal to cooperate with Parrish's ever-intensifying crusade. If I can accrue evidence of exemption violations in fifteen minutes by Googling public records sites, her IT bloodhounds can do it in 60 seconds - without breaking a sweat.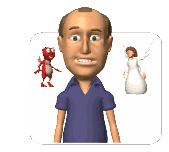 THE BOTTOM LINE: Since 2010, Ms. Parrish has substantially enhanced her fraud-busting operations. If you have been claiming a Disability Exemption while playing tennis every Thursday or a Homestead Exemption despite renting your unit for the past six years, you're in trouble. If you turn yourself in, you may forgo the 50% penalty on the money you ripped off from the County. Alternatively, if she nails you, you're fried like an egg. Moving won't help. Think about it!

Click To Top of Page

---


Commissioner

Bruce Roberts





Dispatch|| Next

Door || Visioning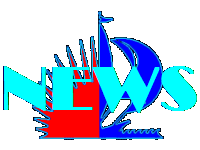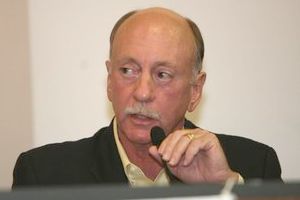 COMMISSIONER BRUCE ROBERTS
September 6, 2012 -

In his first message to constituents following the summer Commission hiatus, District 1 Commissioner Bruce Roberts serves up an eclectic buffet of events and initiatives. Along with a curiously sadistic methodology for encouraging the removal of illegal signs by torturing scofflaws with "robocalls" and a new venue for participating in the visioning process, he outlines an innovative Police Department tactic that utilizes Nuisance Abatement procedures to deter criminal activity. The Commissioner also describes a new technology installed along Broward thoroughfares that will expedite traffic information and a new high speed rail connection between Orlando and Miami.
However, the Commissioner opens his newsletter with cryptic assurances that negotiations to implement an integrated Public Safety Dispatch System will not jeopardize our neighborhood, despite an impending litigation. If his presumption about your familiarity with "the ongoing dispute" is misplaced, here's how a county-wide effort to comply with a decade-old voter mandate degenerated into the political equivalent of "Monday Night Slammo!"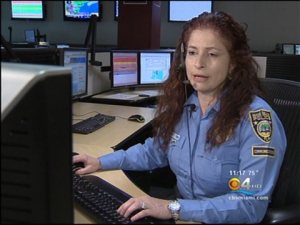 EMERGENCY 911 DISPATCH OPERATOR

A mere decade after 80% of Broward's voters mandated a countywide consolidation of emergency dispatch services in 2002, public officials from the county and its 31 municipalities finally acknowledged that doing so would shave precious minutes from the response time to emergencies where the difference between life and death is often measured in seconds. It would also eliminate the delays and dropped calls that result from interstation transfers, enhance responder safety, evolve a uniform set of performance metrics, enable all Broward residents to equally benefit from ever-improving technology and guarantee county-wide closest unit response.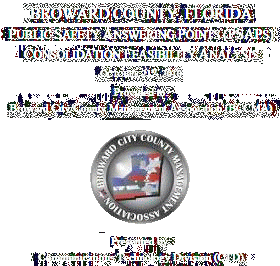 The plan seeks to replace 11 (reduced from 12 when Deerfield Beach merged operations with BSO) mostly flimsy "Public Safety Access points" (i.e. dispatch centers or PSAPs) with three "category-5 hardened", demographically centralized "flee to" sites; each fitted with sufficient communication capabilities, multiple power sources and data back-ups to either share the load or unilaterally manage the entire county. A 2010 Feasibility Analysis anticipates annual savings of roughly $7.7 million from a 20% reduction in telecommunications personnel, the elimination of administrative and support redundancies and the reduced property maintenance cost of servicing 3 integrated dispatch sites instead of 11.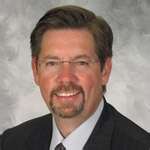 SUNRISE MAYOR MICHAEL RYAN

Co-chaired by County Commissioner Lois Wexler and Sunrise Mayor Mike Ryan, a Consolidation Committee charged last November with assessing obstacles and researching options included Roberts, Broward Commissioner Chip LaMarca, Broward Sheriff Al Lamberti, city managers, police and fire chiefs, mayors, city commissioners and Dr. Nabil El Sanadi, chief medical director for Fort Lauderdale's Fire-Rescue and EMS, and the Broward Sheriff's Office. In the subsequent four months, they held 24 meetings and spent more than 300 hours on information gathering, analysis and debate before releasing a March 1, 2012 Final Report that was quickly approved by the Broward Commission.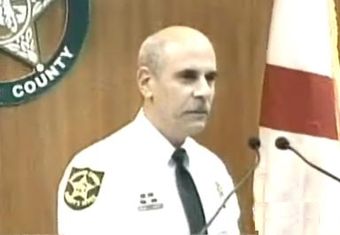 BROWARD SHERIFF AL LAMBERTI

In the next stage of the process, city managers from participating municipalities, County Administrator Bertha Henry, Sheriff Lamberti, a representative from the Broward County Police Chiefs Association and another from the Broward County Fire Chiefs Association coalesced into The Broward County Consolidation Implementation Advisory Board (BCCIAB), tasked with charting a roadmap to an independent county-wide response system. They will submit a draft report to the Commission by November 15, 2012, and a final report by February 1, 2013.

The single greatest obstacle will be achieving agreement about who pays for what and how much. The Implementation Committee must unravel a Gordian Knot of ad hoc agreements, disparate pricing formulas, and a litany of sub-rosa cross subsidies before grinding out a final plan. This Rubik's Cube contains 7 self-funded municipal programs, 14 Cities that contract with the Broward Sheriff's Office (BSO) for dispatch services while the remaining jurisdictions use BSO "on the cuff", bleeding County taxpayers for their emergency dispatch costs. Last year, the County Commission allocated $19 million to the BSO for dispatch services. In addition to servicing the County's unincorporated areas, BSO used Broward tax dollars to fund dispatch services in cities without service contracts. Among these municipal deadbeats are Davie, Lauderhill, Hallandale Beach, Miramar's police department (their fire department's dispatch is self-funded) and the opulent towns of Sea Ranch Lakes and Hillsboro Beach.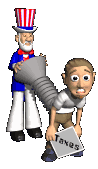 As cities and towns were incorporated throughout Broward County, the Broward Sheriff's Office sought to bolster its shrinking jurisdiction by marketing a Chinese Menu of Public Safety services. While smaller communities could benefit from contracting for comprehensive dispatch services, other cities could opt to only augment their Police or Fire-Rescue with BSO dispatch. Over the years, the County also bartered services with various jurisdictions, like a 1991 arrangement with Hallandale Beach to provide dispatch services in exchange for certain radio frequencies.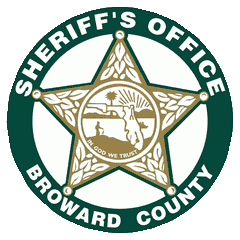 When the effects of these slippery funding practices and pricing policies came to light, a revelation that homeowners in some jurisdictions are double-taxed to provide others with a free ride ignited a political dirty bomb. For Instance, while taxpayers in Fort Lauderdale funded their contracted dispatch services in their city taxes, their county taxes were used to absorb the cost of BSO dispatch services for cities like Pompano. This controversial practice quietly proliferates throughout the county. Another misguided BSO financial decision enabled Lauderdale Lakes to run up a nearly $9 million deficit on its contract for services, forcing every Broward taxpayer to subsidize that City's fiscal mismanagement. If this highly combustible mixture of potent disparities wasn't carefully managed and defused, it would eviscerate any chance of inducing 31 municipal governments to endorse the County plan.

Notwithstanding any common long-term objective, those municipalities whose taxpayers are paying for their services and incrementally subsidizing services for neighboring cities are insisting that the County pick up the tab for their dispatch services as well. Plantation has demanded reimbursement of their contract payments to BSO. On July 16, Fort Lauderdale entered into a "conflict and resolution" period with Broward County, a legal precursor to litigation. Two weeks later, Pembroke Pines threatened to follow Fort Lauderdale's lead.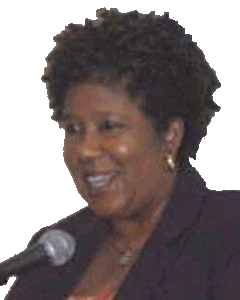 COUNTY ADMINISTRATOR
BERTHA HENRY

While County Administrator Bertha Henry has called these actions "premature" because a process to create an equitable funding formula is already underway, protesting cities are unwilling to endure these inequities through 2014, the new system's projected implementation date. Municipalities where taxpayers are taking a double hit want the County to fund dispatch services until the negotiations produce an equitable funding solution.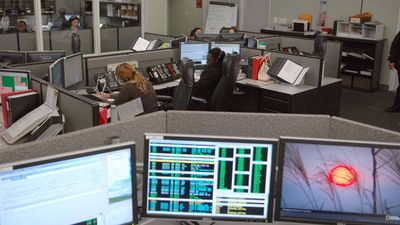 BSO COMMUNICATIONS DISPATCH CENTER

Fort Lauderdale also has a more specific beef with the County. The City is embroiled in a conflict over whether the City or the County is responsible for paying the 75 BSO staffers at the City's Police Department call center on Broward Boulevard. Since last October, City and County negotiators have each grudgingly contributed to "gap" funding in order to keep the center operational. At the August 22nd "Conflict and Resolution" meeting, when the County agreed to chip in $2.3 million toward the $6.3 million shortfall ($1.5 million less than the $3.8 million requested by City Manager Lee Feldman), Feldman balked.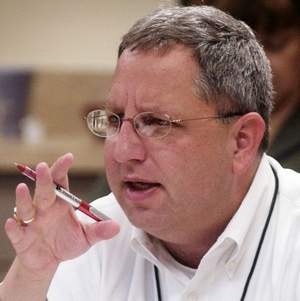 CITY MANAGER LEE FELDMAN

Among those watching the proceedings were representatives from 10 other Broward municipalities that plan to demand similar financial concessions from the County. Since Broward officials know that the other cities will pattern their demands on the Fort Lauderdale agreement, County intransigence prompted Feldman to comment "I feel like I'm being pushed into this independent model that I don't want to be a part of." Feldman, as usual, was right. The County Commission set aside $9 million to grease the squeakiest wheels, including the $2.3 million earmarked for Fort Lauderdale.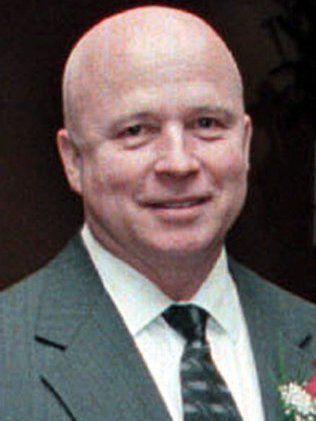 PEMBROKE PINES CITY
MANAGER CHARLIE DODGE

The municipalities threatening legal action have a legitimate cause for concern. After all, it took the county a decade to even acknowledge their voter mandated obligation to create a viable county-wide emergency dispatch system. Despite the County Commission's resolution to finally comply, there are no guarantees that an equitable system will be actualized by 2014 - or thereafter. Why should these cities' taxpayers tolerate being forced to subsidize services in neighboring jurisdictions?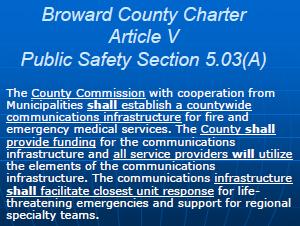 The potential litigants also have a solid case. Article V, Public Safety Section 5.03(A) of the Broward County Charter states "The County Commission with cooperation from Municipalities shall establish a countywide communications infrastructure for fire and emergency medical services. The County shall provide funding for the communications infrastructure and all service providers will utilize the elements of the communications infrastructure. The communications infrastructure shall facilitate closest unit response for life-threatening emergencies and support for regional specialty teams."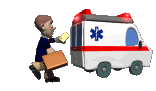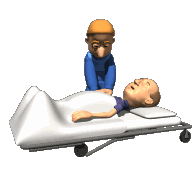 While the participants understand that a final agreement will have to accommodate special funding considerations for poorer municipalities or emergency situations that can temporarily impact any city, their primary concern is basic fairness. As expressed by Pembroke Pines City Manager Charlie Dodge "If everyone paid their fair share, we wouldn't care. But they're not. There are some cities getting it free and other cities paying their fair share." Simple… but elegant! Read on... – [editor]


From The Desk of


Commissioner Bruce G. Roberts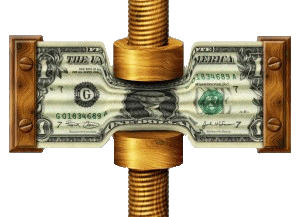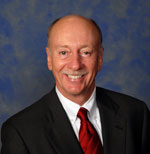 DISTRICT 1 COMMISSIONER
& V.M. BRUCE G. ROBERTS

I hope everyone has had a relaxing summer! Your Commission is in the middle of preparing the City's annual budget for FY 2013. While some improvements have occurred in the economy, they have not been significant, and we still face the same challenges for a fourth consecutive year. A major staff reorganization has followed a large reduction in personnel and pension reform continues. Your Commission has again decided against raising the millage rate and the fire assessment fee, while striving to maintain essential City services. We continue to work closely with our Budget Advisory Board to finalize the upcoming budget. Before adoption, there will be two Public Hearings on the budget: the Regular Agenda Commission Meetings of September 5th and September 18th at 6:00 P. M.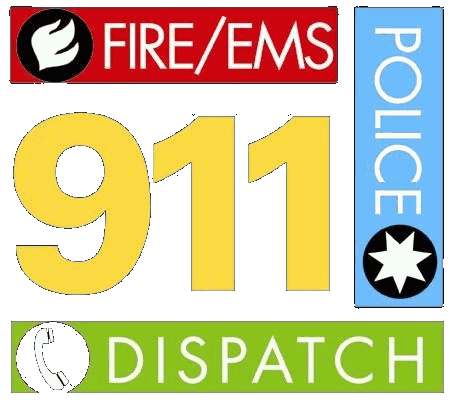 Public Safety Dispatch System: I am sure that you have been aware of the ongoing dispute as it relates to the development and implementation of a county-wide consolidated closest unit response system. First and foremost, I want to assure everyone that this Commission will never risk placing our neighborhoods in jeopardy. We are, however, very concerned about coming to terms with the County on the implementation of an equitably funded system which does not unduly drain our public safety assets. Negotiations with the County are continuing. Failing to reach an agreement will result in litigation. Again, and I cannot stress it enough, this process will not result in diminishing our public safety services.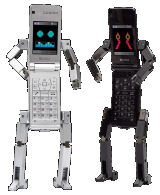 Implementation of "Robocalling" for Illegal Signs: The Code Enforcement Division of the Department of Sustainable Development is tasked to enforce all City Ordinances for the health, safety and welfare of our neighbors. Illegal signs are just one of the issues that affect our City, contributing to visible blight and unnecessary trash and debris within our community.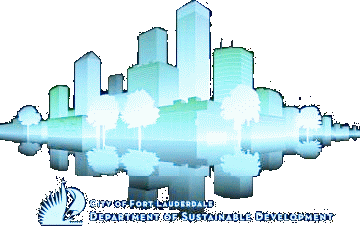 In an effort to reduce sign pollution, staff has looked at other city's efforts to enforce illegal signage. Some jurisdictions are using "RoboCalling" to help in the enforcement of signs. This computer driven software is an automatic calling feature that is used to call the number listed on the illegal sign up to 100 times a day. In the recorded message the City informs the sign owner that the sign is not permitted and must be removed or a citation will be issued. The automated call is made until the sign is removed. In the other cities who have utilized this program, the sign owners generally remove the illegal signs within five days and do not replace them within the City. In addition, implementing and maintaining the RoboCalling effort does not require any substantial additional staff resources, as one employee enters the phone number listed on the illegal sign, and the software automatically calls the number. Once the software has been purchased (anticipated to be less than $500), staff will deploy a test implementation period for 90-days. I will follow up with more information once the results of the testing are shared with Commission.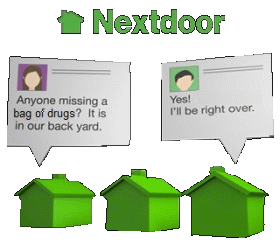 NEXTDOOR Website for Neighbors: In continuation of our efforts to increase communication with our neighbors as well as communication between neighbors, the City is launching NEXTDOOR, a free, private social networking website for neighborhoods. Nextdoor creates private neighborhood sites off of our existing neighborhood boundaries and allows only those neighbors with addresses within the neighborhood to join. Neighbors are able to use the site to get to know their neighbors; share information about traffic, lost pets, crime and emergency preparedness; ask questions or get advise on babysitters, restaurants, carpet cleaners and more; sell, borrow and give away tools, furniture, bicycles and other items; and receive and comment on important information from City officials! This program has been introduced by City staff to the Council of Ft. Lauderdale Civic Associations where it was well received. All information will be sent to all HOA presidents introducing the program and inviting them to join. For a preview, please go to www.Nextdoor.com. If you should have any questions, please contact Hal Barnes in Neighbor Support (954-828-5065).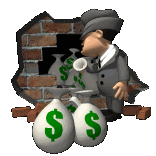 Nuisance Abatement Launches Webpage: The Police Department's Special Investigation Division just announced the launching of a new webpage to help our residents, neighborhood associations and landlords in deterring illegal activity in their neighborhoods. This webpage has photos and addresses of properties where nuisance abatement warning letters have been sent, and the properties that are currently under the jurisdiction of the Nuisance Abatement Board (NAB) are now available on www.flpd.org under the community tab. The NAB is an advisory board of the City and meets at 7pm in the first floor Chambers on the second Thursday of every month. The Board provides the agendas and minutes of past meetings on their webpage. Some of nuisance reports that are not addressed are noise complaints, barking dogs, and loud music. The webpage provides residents with the requirements for a property to be sent to the NAB and a clear understanding of the process. Residents are encouraged to browse this webpage as there are many links to useful resources to help them stay informed. Anyone interested in filing a nuisance related complaint, should email the following information to the Board ([email protected]): the address of the property, type of complaint (i.e. drug activity, prostitution, etc.) and the time of day which the activity takes place.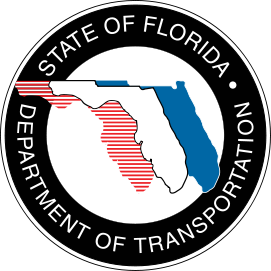 Advanced Transportation Management System (ATMS): FDOT, BC Traffic Engineering Division and BC Transit recently announced the expansion of the ATMS to include Broward County. This is a pilot project that will include 32 miles of arterial roadways in Ft. Lauderdale and six other municipalities. Some of the benefits of this project include signs that will provide travel times and incident information in real time; improved incident response time resulting in 30% faster clearing of incidents that will also help prevent secondary incidents; data collection used to adjust traffic signals; and an overall increased motorist awareness of conditions. Ft. Lauderdale project areas include Oakland Park Blvd. from University to US 1, which started July 2012; US 1 from Broward Blvd. to Oakland Park Blvd. commencing November 2012; Broward Blvd. from University Drive to US 1 commencing January 2013; and Sunrise Blvd. from US 441 to US 1 commencing May 2013. There will be no scheduled lane closures during the morning or afternoon rush hours, 7-9am and 4-6pm, respectively. Construction information and updates are available on the project website at www.d4fdot.com/bcfdot/home.asp.

Miami-Orlando Passenger Rail Project Overview: The Florida East Coast Industries (FECI) is building a privately owned, operated and maintained intercity passenger rail system from South FL to Orlando.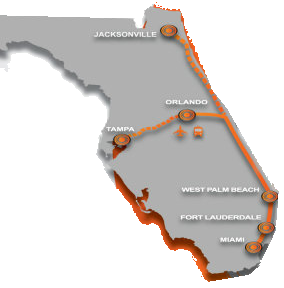 The system will travel 240 miles (tracks already in place for 200 of the 240 miles); stations will be in Miami, Ft. Lauderdale, West Palm Beach and Orlando; will have significant transit oriented development opportunities; and be operational in 2014. One of the positive notes is that it will be faster, cheaper, cleaner, safer and more enjoyable than other modes of transportation. It will travel up to 110 mph with potential service hours from 6am to 9pm departures. It will offer first and economy class seating; will have Wi-Fi service, quality meal service and downtown departure locations! This service will tie into existing and future infrastructure with direct connections to Metrorail (MIA), SunRail (ORL), Miami People Mover, future Fast Start/SFECC passenger rail service (S. Florida), and future WAVE service (Fort Lauderdale); express connection to existing Tri-rail service and Amtrak stations; access to 4 international airports and 3 seaports; and may have a potential future extension to Tampa and Jacksonville. The creation of an intercity passenger rail network in Florida will have a transformational effect on the state with over 1,200 new construction jobs, over 400 new permanent jobs, substantial environmental benefits; relieve road congestion, and reduce accidents and decrease highway maintenance. As this project continues, I will continue to update you.

Meeting in a Box – Our City, Our Vision: Do you have thoughts on Fort Lauderdale's future? Then sign up to host a "meeting in a box." This is a portable version of a community meeting; it is a chance for you to host a small gathering with your neighbors to get their input on the future of our City. Best of all you can host the meeting at a time and place that is convenient for you. Inside each box are instructions for the facilitators and the participants to guide them through the process of holding the meeting. It is an excellent facilitation technique for thoughtful communication and idea generation for the development of our Vision 2035. Call 954-828-5289 to reserve your box today – you can also go online for more information at http://www.fortlauderdale.gov/vision/pdf/Meeting-in-a-Box_Flier.pdf.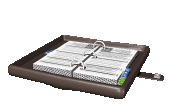 ROBBI
UPTEGROVE

Office Contact: Robbi Uptegrove – 954-828-5033; email:

[email protected]

. In addition to hosting the pre-agenda meetings twice a month, I am also available to attend your HOA meetings to update your neighborhood on what is going on in the City as well as answer any questions/concerns you may have. Please contact Robbi to schedule. If you would like to be on our email list to receive information, notifications or general information, please email us and you will be added.


If you need to reach Commissioner Bruce Roberts, please contact his assistant Robbi Uptegrove at 954-828-5033 or by e-mail at [email protected]. To access the City Commission Meeting Agendas and Minutes, Click Here. To actually watch the meetings recorded and archived on the Commission Meetings Video Webcast and Archives web site, Click Here.

---
Broward Commissioner Chip LaMarca
Broward

Parks



and Putting Food on the Table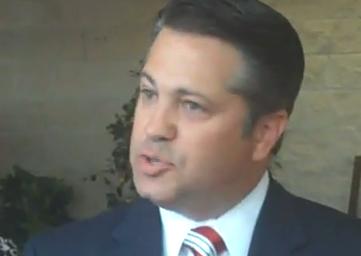 BROWARD COMMISSIONER CHIP LAMARCA
September 20, 2012 -

In his October 2012 newsletter, as Broward Commissioner Chip LaMarca takes us on an autumn stroll through our strikingly opulent beaches and parks, he turns our attention to a local reflection of a national disgrace. It boggles the mind that one sixth of the families in the greatest country on the planet suffer from chronic hunger. When people all over the world close their eyes and dream of paradise, most of them envision South Florida. Of the nearly 49 million Americans (32.6 million adults and 16.2 million children) that struggle with hunger, 938,000 live within spitting distance.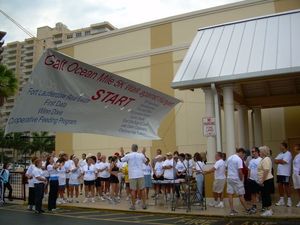 GALT MILE RESIDENTS PREPARE FOR 5K WALK

Galt Mile residents have participated in annual food drives for years, delivering tons of desperately needed sustenance to hungry Broward families. Each year, enthusiastic associations helped fill the coffers of the Cooperative Feeding Program (AKA LifeNet4Families). Following an initial 5K run and a month of low-key competition, the neighborhood would settle into a warm glow.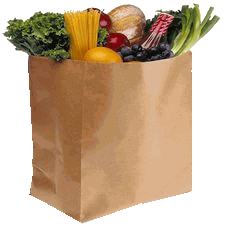 Galt Mile residents were called upon to rifle through their kitchens, bag canned meats and fish, canned fruits, canned vegetables, canned meals, soups (canned and instant), peanut butter & jelly/jam, dried milk, pasta, rice, cereal and paper & plastic grocery bags. Baby food and baby formula (powdered or canned) and diapers of all sizes filled each association's repository bags. Galt Milers also donated hygiene supplies such as small shampoos, conditioners, soap, toothbrushes, razors, and shaving cream to help those living on the edge. Donated cash and checks payable to the Cooperative Feeding Program often proved the deciding factor in determining the winning association.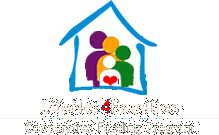 Broward Commissioner Chip LaMarca's October newsletter should resonate with members of every Galt Mile association. Broward County's 365 Food Drive, a perpetual food distribution collaboration with "Feeding South Florida" that anchors LaMarca's Autumn update, collected more than 6,775 pounds of food since January. The 2,143 pounds netted in June and July was largely donated by the Cooperative Feeding Program/LifeNet4Families. In addition to the Broward County Main Library (and all branch libraries) and the two District 4 locations mentioned by LaMarca, Collection Boxes are available at:
Downtown Governmental Center, 115 S. Andrews Ave., Fort Lauderdale

Government Center West, 1 N. University Drive, Plantation

Main Courthouse, 201 S.E. Sixth St., Fort Lauderdale

South Regional County Courthouse, 3550 Hollywood Blvd., Hollywood

West Regional County Courthouse, 100 N. Pine Island Road, Plantation

Port Everglades, 1950 Eller Drive, Fort Lauderdale

Aviation Department, 100 Aviation Blvd., Fort Lauderdale

Child Care Licensing & Enforcement, 2995 N. Dixie Highway, Fort Lauderdale

If you missed an opportunity to soften life for some Broward families by clearing your shelves this year, our voice on the County Board points out that it's not too late. Accompany our County Commissioner on his autumn constitutional. Read LaMarca's October 2012 update below... "My Favorite Time of the Year". – [editor]

"My Favorite Time of the Year"


By Commissioner Chip LaMarca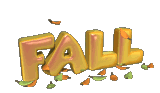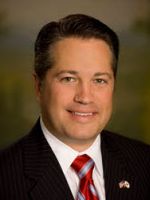 BROWARD COMMISSIONER
CHIP LAMARCA

This is my favorite time of the year. The kids are back to school and we are beginning to settle into our post-summer routines. Football season is starting again. We can almost open our windows and enjoy the drop in temperature to join with the ocean breezes. Summer was wonderful and we all had time to rest and recharge, but this is really my favorite time of the year. While we in South Florida tend not to see the seasons changing like up north, we experience it nonetheless.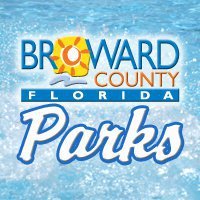 With cooler temperatures I encourage you to take advantage of the wonderful natural activities we have here in Broward County-from "Sawgrass to Seagrass". We are fortunate enough to have many wonderful parks in the county, and each offers something different. We all know of and enjoy our greatest natural resource here in South Florida – our beaches, but we tend to overlook our Broward County Parks System.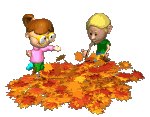 There is something for everyone at our parks. We have nature centers, water parks and nature preserves. You will find parks with riding horses, parks with airboat rides and alligator wrestling, target ranges, mountain biking, hang-gliding and anything you could ever imagine. For more information on our Broward County Parks please visit their website www.broward.org/parks.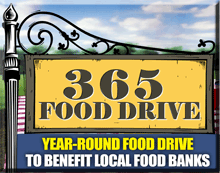 As I mentioned earlier this is my favorite time of year, preparing for the holidays and spending time with family and friends. Many of us have a great deal to be thankful for and many of us are fortunate to be able to enjoy some of luxuries of the holiday season. Yet we sometimes overlook that there are people struggling to provide for their families or even themselves right here in our beautiful county. Would you believe me if I said that there are more than 1 million people in South Florida who rely on our local food banks for food? Well, I am here to tell you that number is shockingly true, and many of those people are children.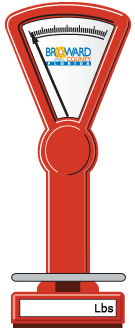 Unfortunately, with the demand far greater than the supply or local food banks are faced with a severe problem of empty shelves. In some cases food does not even make it onto the food bank shelves before it is given to those who need it. Broward County is committed to assisting all of our local food banks, and has routinely sponsored food collection drives over the years. In 2009, the county decided that a yearlong food drive would be necessary to meet the incredible increase in demand caused by the economic downturn. As a result, the "365 Food Drive" was launched. All non-perishable food items, such as canned meat, vegetables and fruit, peanut butter, jelly or jam, soups, pasta and toiletries are welcome at any time. Since the launching of the program Broward county has donated 23,527 pounds of food. Broward County works with a great organization called "Feeding South Florida", which was formerly called the Daily Bread Food Bank.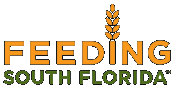 At this time when we give thanks for all that we are fortunate to have, or to provide for our families, I ask you to please consider those who may not be so fortunate. If you know of someone or a family in need reach out to them, search for your nearest food bank, or consider giving to the 365 Food Drive. Also, if you are in the grocery store and see a buy one, get one free sale, consider donating that second item.
Collection boxes are available at the Broward County Main Library and all county branch libraries, as well as the following locations:
Thank you in advance for your consideration in helping our neighbors in need.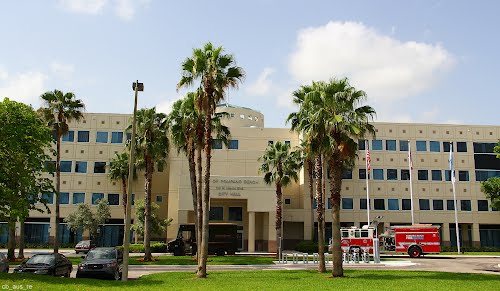 POMPANO BEACH CITY HALL

If there is anything that we can do to assist you, please do not hesitate to contact our office at 954.357.7004 or by email at

[email protected]

. You can also stay updated by viewing our website www.broward.org/commission/district4, as well as signup to receive email updates from us. Remember that we have a District Office right in the neighborhood at Pompano Beach City Hall.

As always, it is an honor to serve you.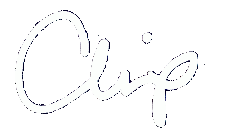 Chip LaMarca
Broward County Commssioner
District 4



on the Galt Mile
2012 Edition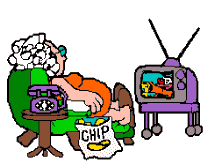 September 30, 2012 - This year, about 20% of the Associations along the Galt Mile will renew their bulk television contract. Whether conducted by a committee, some board members or a building manager to whom the task was delegated, the association representatives handling this responsibility are in for some surprises. They will not be surprised by Comcast's paper thin competition. Alternative bulk television service providers DirecTV and Dish Network are still using a contractual format that requires executing an additional (second) agreement with one of several broadcaster-authorized local vendors to perform maintenance services. These small "Information Technology" companies deftly cycle in and out of business, often resurfacing as some virgin enterprise that carries no liability for agreements executed under their previous incarnation. This bear trap loophole is usually a deal breaker.

AT&T has been courting Galt Mile associations for years, promising to challenge Comcast with its first viable competitor since the AT&T Broadband cable juggernaut merged with Comcast in 2003. Formed in 1999, AT&T Broadband was the largest provider of cable television services in the country. Spirited from IBM in 1997, new CEO C. Michael Armstrong hoped to recapture AT&T's former corporate clout by morphing it into a communications supermarket. He spent close to $100 billion buying John Malone's Tele-Communications, Inc. (TCI) - which made AT&T the nation's largest cable provider - and MediaOne in the hope that these cable companies would synergize a platform to build a nationwide AT&T-branded local phone service.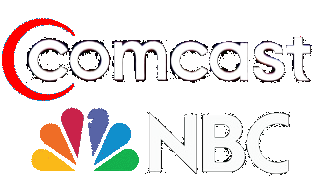 In 2002, the embattled CEO restructured the company, spinning off AT&T Wireless, AT&T Business, AT&T Consumer, and AT&T Broadband into separate companies. After rejecting Comcast's 2001 purchase offer of $44.5 billion, a general Wall Street perception that AT&T lacked the managerial skill to effectively converge the company's communication assets convinced the AT&T Board to abandon Armstrong's vision. They finally agreed to a $29 billion stock transaction with Comcast for AT&T's broadband division. By gobbling up its larger competitor, Comcast became the nation's largest cable company – by far – leaving AOL Time Warner a distant number 2. Capitalizing on the fiscal clout that accompanies its frontrunner status, in January 2011 Comcast coughed up $30 billion for content goliath NBCUniversal.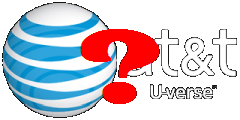 In 2005, Baby Bell SBC Communications spent $16 billion to consume its former parent's corporate remnants (reconstituting AT&T's long-distance division and 10 of the 22 Baby Bells) and rebranded itself as AT&T, Inc. One year later, the reincarnated AT&T acquired BellSouth, valued at approximately $86 billion (or 1.325 shares of AT&T for each share of BellSouth at the close of trading December 29, 2006), adding and rebranding Cingular Wireless and Yellowpages.com to the AT&T asset base. A failed $39 billion bid in 2011 to acquire T-Mobile from Deutsche Telekom would have made AT&T and Verizon the sole mobile platforms for megaportals like Google, Microsoft, Yahoo and eBay.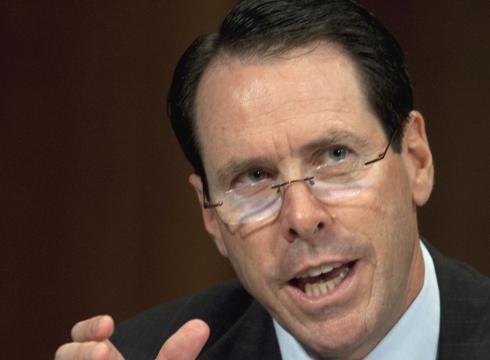 AT&T CHAIRMAN AND CHIEF EXECUTIVE
OFFICER RANDALL L. STEPHENSON

AT&T Chairman and Chief Executive Officer Randall L. Stephenson refocused corporate resources to hawking the company's Uverse brand, which it first conceived in 2006 as a vehicle for combining high-speed internet (HSI), IP telephone, and IPTV services. Hoping to maximize their share of an exploding "triple play" market built on bandwidth-intensive bundled products, it is going head to head with Comcast, the company that previously devoured AT&T Broadband. Ironically, their greatest obstacle is AT&T Mobility's pitch black reputation for delivering cellular services as AT&T Wireless. In December 2010, Consumer Reports named AT&T as the worst wireless provider in the country. One year later, they earned the nefarious distinction of repeating as the nation's worst wireless provider.

Preparing to compete for customers they once abused as AT&T Broadband, AT&T conceived a nationwide Public Relations campaign to catapult their Uverse entry into the bundled services market. As AT&T's Uverse and Comcast's Xfinity began a multi-year media mudfest, denigrating one another's competing products, Comcast had difficulty exploiting AT&T's disreputable cellular service history. Like the pot and the kettle, their shared vulnerability immunized each to the other's anti-consumer indictments.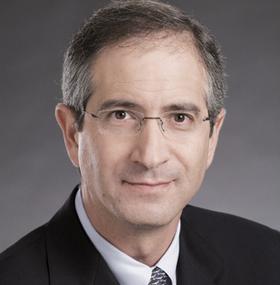 COMCAST CEO BRIAN ROBERTS

In 2004 and 2007, the American Customer Satisfaction Index (ACSI) survey affirmed that Comcast had the worst customer satisfaction rating of any company or government agency in the country, including the Internal Revenue Service. On October 1, 2008, J.D. Power and Associates' annual customer satisfaction survey for the nation's top 10 largest cable and satellite television providers scored Comcast in the bottom 5 for each region of the country – and dead last in the demographically weighted East Region. In 2010, the iconic internet based consumer-review service - Rateitall.com - reported the average consumer review of Comcast as 1.7 out of 5 stars, again underscoring the chronic failure of its customer service policy. Despite Comcast CEO Brian Roberts' creation of a "Comcast Cares Digital Team" to improve customer service, the cable giant's reputation remained fetid.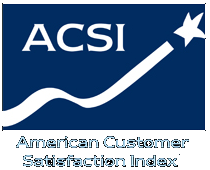 From local headquarters in Coral Springs, AT&T Account Executives have been dragging association board members and managers from all over Fort Lauderdale to upbeat private presentations meant to bolster confidence in the company's Uverse brand and mute the customer service fiascos of their wireless division. These marketing events would invariably conclude with an insincere promise that the described services would be available within weeks at the potential customer's location.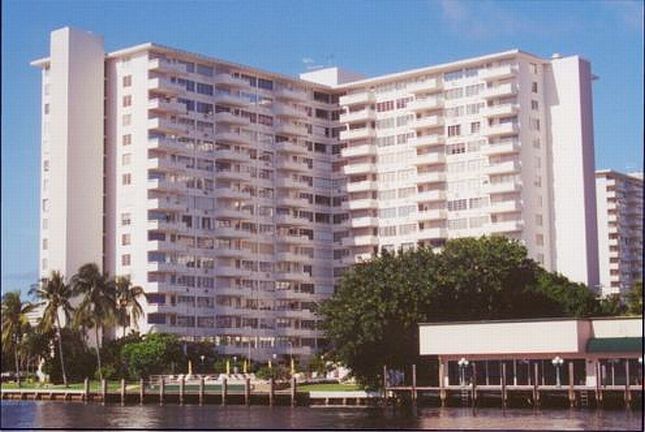 CORAL RIDGE TOWERS

After years of misrepresenting the availability of their products to local associations, U-verse finally began providing internet services to Galt Mile consumers. However, they are not yet equipped to offer bulk television services to associations along Galt Ocean Drive. When asked why bulk television services were available to Associations on the other side of A1A, like Coral Ridge Towers, a representative of AT&T's commercial development division admitted that AT&T expansion plans have less to do with proximity than the costs of mitigating structural and political obstacles. While Comcast is legally bound to allow AT&T paid access to their proprietary interred cable conduit along the Galt Mile beachfront, until the gateway charges enable AT&T to profitably deliver their Uverse TV services, Comcast will continue to monopolize the bulk television market along Galt Ocean Drive.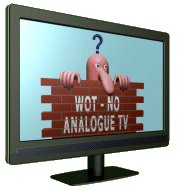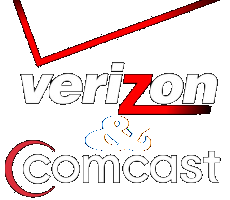 Squaring off over a "triple play" bonanza that was expanded to a "quadruple play" Holy Grail by the addition of mobile broadband, these two corporate leviathans had an epiphany while swimming in debt from their respective evolutions into behemothic megacartels. Instead of building costly voice and mobile broadband networks across the country, Comcast teamed with Verizon earlier this year to compete with Uverse in Seattle, Spokane, San Francisco and a dozen other markets. To a lesser extent, Verizon is also handling bundled voice and mobile broadband services for other cable providers. Rather than financing a nationwide residential DSL-based broadband network inherently inferior to Comcast's fiber footprint, AT&T is eying a similar pact with AOL Time Warner. Once comfortable with their new dance partners, only the FCC has the juice to enjoin one or both corporate gluttons from succumbing to instinctive "Black Widow" behavior and devouring their mates.

Associations that recently renewed Comcast contracts learned about changes in the telecommunications industry that impact how Comcast delivers services. In the two years after the "Digital Transition and Public Safety Act of 2005" forced broadcasters to transition from analog to digital transmissions on June 12, 2009, cable providers like Comcast distributed and installed no-frills Digital Transport Adapters (DTAs) that enabled customers to receive the digital signals carrying their basic cable content. Since every analog channel reclaimed by federal law unshackled enough bandwidth for 3 new High Definition digital channels, or 15 new standard digital channels, the telecommunications law squeezed out enough virgin wavelength for federal bureaucrats to hold a multi-$billion bandwidth auction.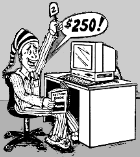 Although the public legally owns the airwaves, elected officials who appointed themselves to manage "our asset" traded bandwidth for campaign contributions, no-show jobs for otherwise unemployable friends and relatives or condos in Palm Beach or Lake Tahoe. Tainted by broadcasters engaged in collusive bidding, the auction only brought in $19.592 billion for more than $50 billion worth of bandwidth. Of that, only $7.3 billion was transferred to the general fund of the Treasury (i.e. to the public).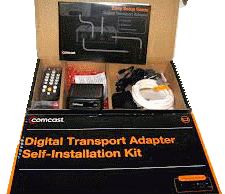 DTA INSTALLATION KIT

Although ordered to begin all digital broadcasts by June 12, 2009, cable and satellite providers continued transmitting both analog and digital signals until they could develop, test and install the significantly less costly DTAs. Since the adapters (DTAs) were ostensibly designed to interpret basic digital signals, broadcasters would save truckloads of cash by omitting the interactive capabilities inherent in more costly digital set-top boxes. Each cable or satellite company further tweaked its DTAs to only decipher their unique proprietary signal, helping to stamp out an emerging niche market for generic DTAs. After digitally "customizing" their DTAs, each company forced its customers to install them on any television not already affixed to one of its more expensive interactive digital cable boxes.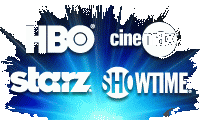 Since the technologically simplistic devices were built for the sole purpose of carrying signal for basic cable channels, transmissions for premium services and/or an in-house channel could only be accessed by one of several more advanced digital set–top boxes or by inserting specialized adapters into the local system's control panel. These "inserts" currently enable bulk service customers – like many Galt Mile associations – to watch HBO, Showtime, Starz, The Movie Channel, Cinemax, an in-house channel and other premium offerings on televisions fitted with DTAs. This is coming to an end.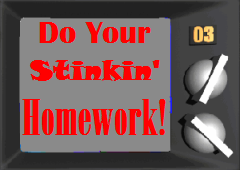 The same legislation that enabled federal bureaucrats to fire sale our bandwidth also mandated "enhancements" to broadcasting consistency and consumer content control. Since the rudimentary DTAs are not equipped with programmable parental controls, premium content providers (i.e. HBO, Showtime, Cinemax, Starz, etc.) have prohibited Comcast from transmitting their signal to televisions fitted to DTAs. As a result, whenever a Comcast bulk services contract comes up for renewal, the "inserts" that enable DTAs to deliver these premium services must be removed from the main panel.

DIGITAL TRANSPORT ADAPTER (DTA)

A small minority of Galt Mile associations fund lavishly expensive bulk television services for members. Since their televisions are connected to one of several premium digital channel lineups using interactive digital set-top boxes instead of DTAs, they are largely unaffected by these changes. However, a vast majority of Galt Mile Associations have historically controlled costs by tailoring a basic or extended channel lineup with an in-house channel and possibly one or two premium channels.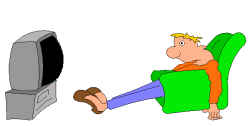 While the inserts that provide access to in-house channels will remain intact as well as the full array of basic cable channels, bulk service customers that contract for limited premium services, such as two HBO channels or one Starz channel, will no longer be able to receive them on televisions connected to DTAs. The only exceptions to this policy are contracts that are renewed by exercising an automatic renewal clause, since they legally preclude alteration by either party.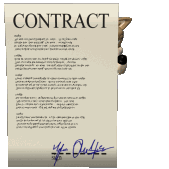 As such, many Galt Mile associations will be faced with a choice upon renewing a contract. They can eliminate the one or two premium channels from their package, thereby saving each unit owner a few dollars every month for their association-assessed television services. While unit owners who still wanted the premium channels could purchase them directly from Comcast, the cost would skyrocket, often by 5 times what they saved when cut from the association bulk package.

DIGITAL SET-TOP BOX

For associations that want to hang on to their low-cost premium channels, Comcast has agreed to a variety of compensatory compromises. For example, instead of a basic cable plan accessed by up to 2 or 3 free DTAs, in certain cases Comcast agreed to replace one of the DTAs with a digital set–top box and upgrade a basic channel lineup to one of their premium digital plans (i.e. their entry level "Digital Starter" plan) - under the same financial terms.
To offset the loss of their one or two premium content channels on sets affixed to DTAs, a television connected by a digital set–top box will receive the full family of channels offered by their premium content provider. For instance, for the same price, unit owners receiving two Showtime channels on every set would trade off those channels on their DTA-connected TVs and receive all 8 Showtime channels on any television attached to a digital set-top box; along with hundreds of free movies, free Showtime On Demand broadcasts, a substantially expanded premium channel lineup and the full complement of interactive On Demand services. The formula is applicable to any premium content provider (HBO, Showtime, Cinemax, Starz, etc.)

In associations that make the trade-off, unit owners who previously paid extra for a "Digital Starter" premium channel lineup or rented a digital set–top box to access premium services will no longer have to pay the monthly rental charges or service fees for these upgrades that are now included in their association cable package. However, the monthly costs for unit owners who subscribe to additional premium services or rent additional boxes will be unaffected by this agreement. Conversely, owners who have heretofore chosen to forgo paying for the additional features delivered by a digital set-top box will receive them at no additional cost.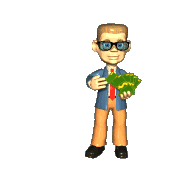 Feeling the competitive heat, a few years ago Comcast and AT&T began offering associations financial incentives for initiating or renewing a bulk services contract. While these incentives have long played a part in finalizing a variety of utility agreements, they proliferate in neighborhoods that vendors consider "in play", where customers are newly empowered by a previously unavailable choice of vendors.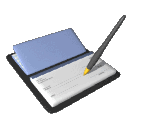 Since this leveraging tactic surfaces in every community where an embedded monopoly is confronted by a viable competitor, several communications consulting companies have carved out a niche market by representing preferred customers - like associations - in their negotiations with cable and satellite providers for these incentives. A majority of the agreements they negotiate for client associations yield checks written by the broadcaster to the associations for signing new or renewed agreements. The amount paid to the consultants for their services depends on the scope of financial benefits they exact from the provider.

Converged Services, Inc. (CSI), among the nation's largest cable consulting companies, has been extremely active in the Galt Mile neighborhood. They've cultivated relationships with educational and advocacy organizations like the Community Association Institute (CAI), the Community Advocacy Network (CAN), Community Association Management Professionals (CAMP), etc., to market their services at association trade shows and expos. Targeting associations with expiring cable contracts, company CEO Jim Adams explains to prospective clients that his consultants' intimate knowledge of Comcast's business model and those of other cable and satellite companies affords them unique negotiating advantages. Adams and members of his entourage offer to negotiate on behalf of the association in exchange for a healthy percentage (usually one third) of whatever financial considerations they elicit from Comcast. Of several Galt Mile associations that contracted for these "consulting" services, for each one that seemed satisfied, another expressed regret for not having negotiated directly with Comcast.

CSI CEO JIM ADAMS

Also known as a door fee, the cash disbursement provided to associations for signing a new Comcast contract is technically based on the number of units covered by the agreement. For instance, if a 200-unit association negotiates an all-cash signing incentive for $24,000, it would technically receive a door fee of $120 per unit. Of course, the signing incentive could alternatively be used – in part – to lower contract rates. Structuring at least part of the signing incentive as a door fee also addresses legal issues that impact the broadcaster's access rights.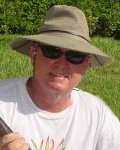 27-YEAR COMCAST ACCT
EXECUTIVE BILL TALLEY

The point people in Comcast's marketing division are account executives. After being assigned to a neighborhood, an account executive will visit with associations that are heading into the final stretch of a Comcast contract. In the past, these field representatives developed personal relationships with association officials, managers and committee members charged with negotiating bulk services contracts. After a deal was inked, the representative became a critical contact person, bridging Comcast's chronic servicing failures. As confidence in the company's empty servicing promises bottomed out in South Florida, Comcast's credibility became wholly dependent on veteran field personnel – like 27-year account executive Bill Talley on the Galt Mile – whose personal promises were often the only reason why associations renewed their contracts.

FORMER COMCAST MNGR
KEN CRAWFORD

Account Executives that service associations answer to a regional Director or Manager of Commercial Development. About 5 years ago, the Comcast Director of Commercial Development in Broward County was Ken Crawford. When Crawford sought to work with the neighborhood association to improve service in 2007, corporate superiors precluded him from addressing the company's repeated miscues on a neighborhood level, insisting instead that he require customers to negotiate a frustrating and futile customer service maze. A year later, Crawford left Comcast to serve as the Director of Business Development at CSI.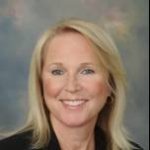 COMCAST'S MAGGIE HUTTER
BROWARD MNGR COMM. DEV.

Maggie Hutter is currently at the vanguard of Comcast's local association business strategy. Serving as the company's Broward County Manager of Commercial Development, Hutter and her account executives (such as Miriam Decker on the Galt Mile) realize that they must offer more than promises to wrap up a deal. Along with tailoring a television package to an association's needs and addressing servicing concerns, Hutter and her account staffers must be prepared to negotiate association "door fees".

When contacted by CSI or some competing negotiating agent, Hutter knows what to expect. At the end of a horse trading session, Comcast will spread around some cash and walk away with a long-term association contract. If association officials choose to negotiate on their own behalf, Comcast will accord them equal standing with the professional stand-ins, clarifying that signing incentives are applicable to long-term contracts, generally for 7 to 10 years.
To fend off an unparalleled history of servicing ineptitude, Comcast is revising its call center strategy. Instead of filling the map with small call centers tasked with managing a broad range of cable catastrophes in a local catchment area, the company is creating large customer service centers that specialize in addressing one specific category of complaint. As the industry exploded, so did problems attributable to fast-changing technology, evolving business models, new services and other issues confronting call center personnel. Ill-equipped to resolve complicated technology snafus or small business scaling issues, staffers would pass problems up the chain to supervisors who disingenuously promised to "call you back". After being bounced around for hours by clueless staffers, customers would beg for a costly service call, an eminently preferable alternative to calling back once their anger subsided.

COMCAST HOUSTON
V.P. RAY PURSER

Since each of the new call centers will concentrate on one of several specific customer service issues, staffers will receive in-depth training to resolve those specialized problems. According to Vice President of government and public relations Ray Purser in Comcast's Houston region, the company is creating "Centers of Excellence" that individually specialize in sales calls, billing calls, repair calls and other targeted customer dilemmas. Houston will specialize in repair calls. A center in Tinley Park, Illinois will concentrate on billing issues. Business Services will be managed in Manchester, New Hampshire. Last year, the company opened a dedicated Spanish-language call center in Miramar. Under this new format, instead of forcing complainants through an often futile service wringer, calls will be routed to the center that specializes in the problem described by the customer.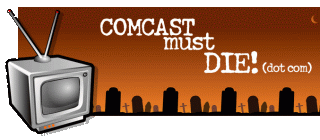 Hutter knows that her company's call centers are perceived as spin centers, where customers who patiently waited from 10 am to 2 pm for a tech to revive their lost service are told that the tech never showed because the customer unknowingly cancelled the appointment. For years, corporate call centers – seemingly based on other planets – have historically devised outrageous excuses for service snafus. Hutter and Galt Mile account executives plan to open communications with the neighborhood association. In addition to smoothing long neglected community relations, soliciting input from association officials who regularly field Comcast complaints will hopefully lead to improved service. On the bright side, if Hutter's efforts bear fruit, the company may see a modest reduction in traffic on the popular nationwide internet venting blog "Comcastmustdie.com".

Click To Top of Page



What's that Strange Taste?



City Chlorinates Water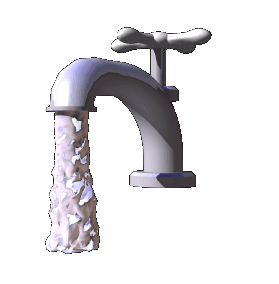 November 2, 2012 - Last November, more than a dozen Galt Mile residents sent emails to the neighborhood association complaining about the odd taste of their tap water. Several of our neighbors surmised that vengeful kids, having been ejected from the beach on Halloween by the Galt Mile Security Patrol, somehow sabotaged their association's water. In fact, the perpetrator was the City of Fort Lauderdale. Water Services temporarily altered the chemical purification process as part of a regular system maintenance program. On October 27, 2012, Galt Mile Community Association President Pio Ieraci sent a notice to member associations alerting them to a repeat performance of last year's purification effort. Entitled, "Free Chlorine", a message scotched from the City Newsletter mirrored a notice posted on the Fort Lauderdale website exclaiming "Preventive Maintenance of Drinking Water System Set for October 30 to November 20, 2012". The text of the message is as follows:


Free Chlorine


Preventive Maintenance of Drinking Water System
Set for October 30 to November 20, 2012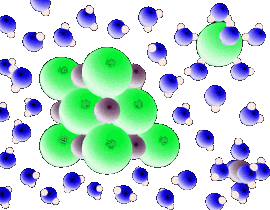 CHLORINE ATTRACTING WATER

The City of Fort Lauderdale will temporarily return to using free chlorine in its drinking water system. This preventive maintenance procedure will begin at 9 a.m. Tuesday, October 30th and will end at 9 a.m. Tuesday, November 20, 2012.

Free chlorination is a common practice for water systems using combined chlorine disinfection. The chlorination period is anticipated to be transparent to water customers; however, some may notice a slight change in the taste or smell of their tap water. Some customers may also see fire hydrants running in their neighborhoods, which is part of the normal maintenance process.

This procedure will affect the City of Fort Lauderdale, as well as Lauderdale-by-the-Sea, Port Everglades, Village of Sea Ranch Lakes, Wilton Manors, and sections of the Town of Davie, Oakland Park, and Tamarac (east of State Road 7/441).
The City of Fort Lauderdale maintains the highest standards to ensure that clean, high quality drinking water is delivered to our neighbors. The City's drinking water meets federal, state and local drinking water quality standards. For more information about the City's water quality, please visit http://www.fortlauderdale.gov/h2o/water_report.pdf to view the City's annual Water Quality Report.


For more information, please contact the 24-hour Customer Service Center at (954) 828-8000, online at www.fortlauderdale.gov/customerservice, or via LauderServ, the City's Android application. For information about LauderServ, please visit www.fortlauderdale.gov/lauderserv.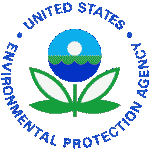 The City similarly treated our drinking water earlier this year - from May 1 through May 22. Altering the disinfection chemical mix is typically performed once or twice per year over a two to four week time period. This semi-annual treatment application is prescribed by the Environmental Protection Agency.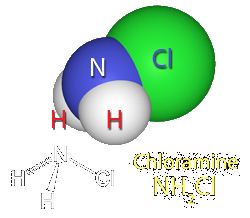 The disinfection of our treated water is normally achieved by adding chloramines (commonly formed when ammonia is added to chlorine) at the treatment plants. Although effective and safe, oxidation of the ammonia (nitrification) reduces it's effectiveness throughout the distribution system. Since a "dose" of free chlorine reverses the adverse effects of nitrification, Public Works regularly switches from chloramines to free chlorine to maximize its disinfectant impact.

The periodic switch to free chlorine effectively reduces biological re-growth in the distribution system and helps maintain chlorine residual levels at the extremities of the distribution system during the normal chloramine disinfection process.

It is not unusual for residents to experience a slight change in both the taste and smell of the water during this process. The water will remain safe for drinking, cooking, bathing, and other daily needs. For the vast majority of residents, adverse health effects are not expected.

However, while persons currently undergoing dialysis can safely drink chlorinated or chloraminated water, both chlorine and chloramines must be removed from water used in dialysis machines because this water comes into direct contact with blood. Anyone suffering from a compromised immune system can be more susceptible than others to harmful organisms in water. As such, transplant patients and people with AIDS should consult with their health care provider to determine whether the temporary change in disinfection chemistry will affect their treatment.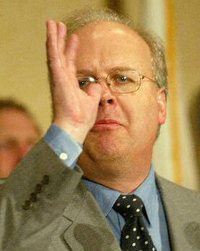 Karl Rove

In addition, residents with a fish tank or pond, including grocery stores and restaurants with lobster tanks and fish containers at bait shops, that rely on city water should contact a pet or aquarium professional to determine the need for any adjustments to their aquarium treatment procedures. Unless neutralized by products readily available from aquarium supply stores, chlorine and monochloramine can be harmful to fish because they directly enter their bloodstream through the gills and block the growth of beneficial bacteria in the fish tank. Since it takes approximately two weeks for the chlorine to clear, any percieved changes to the taste and smell may persist through early December. At least, that's what the City wants us to believe. An angry septuagenarian from Plaza East insists that Karl Rove spiked the water!

Click To Top of Page

---


Commissioner

Bruce Roberts





Explorers|| Pill

Mills || Utility Marks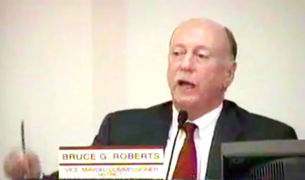 COMMISSIONER BRUCE ROBERTS
November 19, 2012 -

In his November 2012 message to constituents, District 1 City Commissioner Bruce Roberts snapshots municipal and district issues heading into the holiday season. As affirmed in the September budget hearings, he laments a negligible rate increase to service City debt and promotes the revival of the FLPD Explorer program, which prepares young prospective police officers for life on "The Force". He explains technological advances in the City's street resurfacing capabilities and reviews an ordinance that will diminish the adverse impacts of abandoned homes. Roberts updates an in-progress Galt Mile experiment that may resolve a statewide controversy inflamed by abuse of the One-Call utility marking system. He also briefly mentions a recent skirmish between the State and a local pill mill. This minor disruption to clinic operations brings focus to the tediously slow process of shutting down an industry that kills 14 Floridians each and every day.
Leonard's Lost License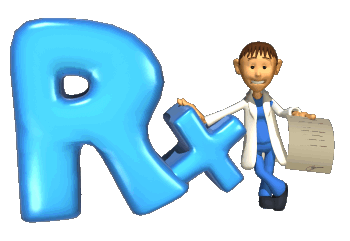 In Florida, pain clinic operators troll the medical rolls for licensed physicians who are down on their luck, drowning in debt, or otherwise unable to carve a living from the practice of medicine. In return for a fat paycheck and parking space, doctors who've long since forgotten why they studied medicine market their license to the high bidder. However, not all physicians who serve up their licenses to pain clinic owners are pathetic figures who were burned by providence. There is no shortage of scam artists, hustlers and swindlers who practice medicine.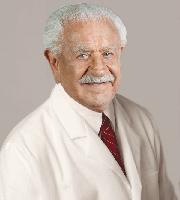 DR. LEONARD HAIMES

In his November 2012 Newsletter, Commissioner Bruce Roberts describes how Dr. Leonard Haimes was recently separated from his license. The 84 year-old Internist was medical window dressing for the Wellness and Pain Center of Broward (located at 5459 N. Federal Highway in Fort Lauderdale). Owned by Joel Shumrak, the clinic pumps huge amounts of prescription narcotics into a drug pipeline that services a dozen states.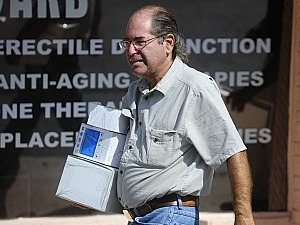 PAIN CLINIC OWNER JOEL SHUMRAK

Distinguishing his operation from other pain clinics targeted by authorities, Shumrak said that he stopped selling pills when federal pressure on distributers choked his supply. With Haimes limited to writing prescriptions, Shumrak hoped to recapture the lucrative sales income by opening a pharmacy next door. As federal agents tanked his expansion plans, Shumrak complained, "The business is drying up in South Florida. It's not like it was before."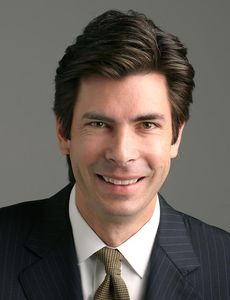 STATE ATTORNEY
MICHAEL MCAULIFFE

Shumrak was referring to tough new drug laws passed over the Governor's objections. In 2010, Florida Doctors bought 89% of the oxycodone sold to practitioners nationwide. Now limited to dispensing a three-day supply in most cases, oxycodone sales to Florida Physicians dropped 97% in 2011. It also served as a wake-up call when then Palm Beach State Attorney Michael McAuliffe brought murder cases against prescribing doctors and clinic owners when patients overdosed. Since the vast majority of pills brokered through Florida pain clinics fuel the street drug trade across the country, the crackdown doubled the local street price for oxycodone from $8 to $15 per pill.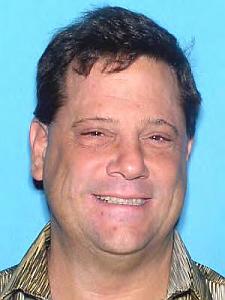 ANTHONY ACCETTURO, JR.

Anthony Accetturo, Jr. is a soldier in the Luchese LCN crime family's New Jersey crew and is the son of Anthony "Tumac" Accetturo, Sr., a former caporegime of the same crew. On February 12, 2010, Accetturo, Jr. launched two companies: Accetturo Films, LLC and Like Father Like Son, LLC. Listed as a member/officer in both corporations – along with convicted felon Ronald Mark Marino – was Joel Shumrak, who used the clinic as his address.
At first glance, Haimes appears as an elderly healer tweaked by fate into the sordid world of pill mills. A Board Certified naturopathic physician, Haimes graduated from Hahnemann Medical College (formerly Alleghany University, now Drexel University) and did his residency in Internal Medicine at University of Pennsylvania and Jackson Memorial Hospital. He is also a graduate of the School of Aviation Medicine and served as a physician in the United States Air Force. A bright future soon dimmed as Haimes began trading on his reputation to sell questionable health products and home-baked remedies to those disaffected by mainstream medicine. His publically proclaimed commitment to Holistic therapies and natural medicine doesn't exactly complement his late life decision to write prescriptions for a pill mill.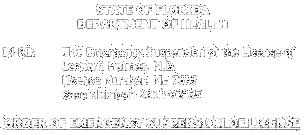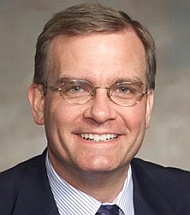 FLA SURGEON GENERAL
DR. JOHN ARMSTRONG

On October 15, 2012, State Surgeon General and Secretary of Health Dr. John Armstrong issued an "Order of Emergency Suspension of License" to subvert the pain clinic. The medical records for six of Haimes' patients were reviewed by the Department of Health and an independent Board Certified expert in Pain Management and Anesthesiology. Despite exhibiting mild or non-existent pathology, Haimes showered each patient with thousands of doses of the painkillers oxycodone (Percodan) and hydrocodone (Vicodin) along with anti-anxiety drugs such as diazepam (Valium) and alprazolam (Xanax).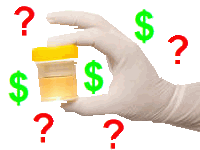 Identified only by their initials, the patients' medical records were a study in contradiction and read like dime novels. After informing patients that they would not be eligible for treatment if they used illegal drugs, Haimes administered statutory urine drug screens that time and again revealed the presence of marijuana, illegal designer drugs and a variety of controlled substances. Ignoring the test results, Haimes provided each of them with hundreds of doses of narcotics. For years, a monthly regimen of highly addictive opioids was delivered like clockwork. He once entered into a patient's record that she would be decreasing her intake of oxycodone. A month later, her dosage was increased. Business is business. Finding no medical justification for years of rubber stamped prescriptions, Armstrong signed the order.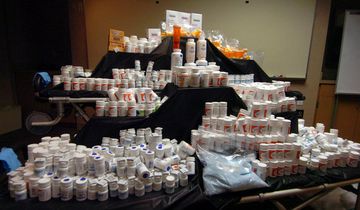 JULY 5, 2011 STATEWIDE DRUGS ROUNDUP

This was not his first dance with medical or law enforcement authorities. On July 5, 2011, 10 agents from the Florida Department of Law Enforcement, Florida Department of Health and the Broward Sheriff's Office visited Drs. Irving Karten, Rhonda Thompson, and Haimes at the clinic, removing a huge cache of controlled pharmaceuticals. Since accurate patient records are problematic for overprescribing physicians, it's not surprising that Haimes was previously reprimanded and fined $1500 by the State of Florida Board of Medicine for failure to keep adequate medical records. Shortly after the punitive action by Florida medical authorities, he took a similar hit in New York, where his license to practice medicine was "censured and reprimanded". These incidents proved little more than mild inconveniences.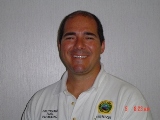 FIRE CAPTAIN JOHN LUCA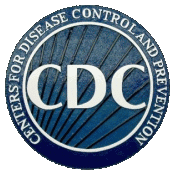 In 2008, Haimes diagnosed Boca Raton Fire Union President John Luca with elevated antimony levels, blaming his fire-retardant uniform. Upon rendering 29 similar diagnoses for Luca's fellow firefighters, nationwide concern about the uniforms spread epidemically. After urine testing for "toxic metals", Haimes began treating 23 more firefighters for mercury poisoning, flooding self-insured Boca Raton with Worker's Compensation claims. After charging 30 firefighters $15,000, a subsequent CDC investigation revealed that Haimes' tests were bogus and his $500 therapies unnecessary.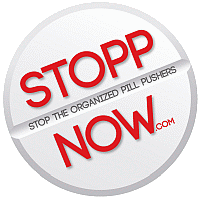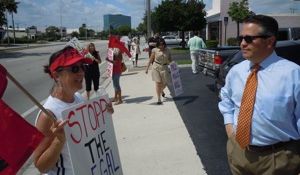 COMM CHIP LAMARCA WITH STOPPNOW DEMONSTRATORS

Events prompting the October 15 license suspension actually began 2 days earlier. On October 13, Haimes' clinic was targeted by protesters from a locally active anti-pill-mill group known as STOPPNOW (Stop the Organized Pill Pushers Now). Angry about official inaction after a previous demonstration at Haimes' clinic last May, STOPPNOW member Maureen Kielian viewed the license suspension as a hollow victory. She opined, "In short order, there will be another doctor who will answer a Craig's List ad to pocket easy money by becoming a drug dealer in a white coat." Within days, her prediction was realized; Shumrak's clinic was back in business.

Galt Mile Utility Graffiti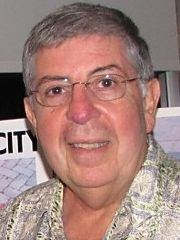 JOSÉ "CHEPO" VEGA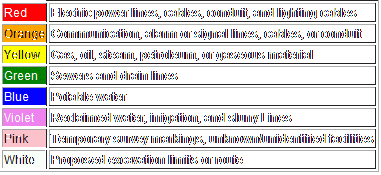 In outlining a dilemma that angers communities across the State of Florida, Roberts refers to a process underway that may ultimately resolve the abusive overmarking of underground utility elements in preparation for excavation. Six Galt Mile residents who serve on the neighborhood Advisory Board underwent training to identify the markings. Upon encountering excavation markings on the street or sidewalk, after matching its color(s) to the APWA (American Public Works Association) Utility Color Code, they will call one of several confidential telephone numbers to ascertain whether the marking is justified. After receiving a picture of the suspicious marking snapped with the onsite observer's camera phone, a marking expert in the relevant utility will scour a statewide database to determine its legitimacy.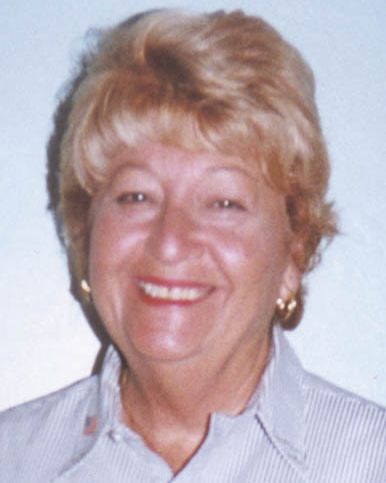 FERN MCBRIDE

If found to be in violation of Statutory marking rules, the utility will contact Sunshine 811, a quasi-state corporation created by the legislature to protect communities from prolonged loss of services, neighborhood-wide floods and violent explosions caused by excavators who carelessly sever telephone cables, gas mains and water lines. If their investigation reveals that those responsible are deliberate or chronic violators, they will be blackballed from bidding on future municipal projects. Observing that the statutory penalties of $250 or $500 are meaningless to companies bidding on $multi-million jobs, Fort Lauderdale City Manager Lee Feldman drafted an amendment to City contracts that finally provides neighborhoods with enforcement teeth. Working through the League of Cities, Feldman is also encouraging other municipalities to follow his lead, which could explosively enhance the ban's impact.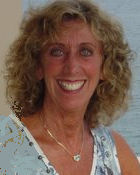 EILEEN BENDIS
MARKINGS FLOOD GALT OCEAN DRIVE

Sunshine 811, the latest incarnation of Florida's One-Call system, has been desperately seeking a methodology to address this problem for decades. Despite the critical need to mark the location of any buried utility lines to avoid inadvertently demolishing electrical cable, telephone lines, fiber optic cable, catch basins, gas lines, transformers, water lines, drainage and sewer conduit and other interred utility components, offensive markings that outlast the purpose for which they were applied fuel public outrage against all utilities. Also targeted by angry residents and their frustrated public officials are One-Call's damage prevention liaisons.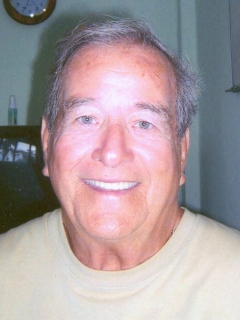 RALPH HAMAKER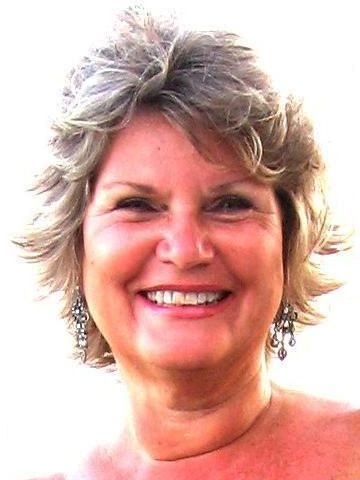 DONNA OPPERT

Lawmakers who enacted the governing 1993 legislation and amended it in 2010 burdened the system with two elephantine drawbacks – inadequate enforcement and no vehicle for local feedback. Fed up with taking the rap for sloppy markers who abuse the system, once Feldman upped the ante for marking violators, One-Call officials solicited assistance from the sleepy retirees on the Galt Mile, given the neighborhood's reputation for overcoming seemingly insurmountable obstacles (maybe something in the water?). If this handful of volunteers succeeds in slaying this dragon, the process will be repeated throughout the City and State. If not – like all senior and middle aged superheroes – they return home for a mid-afternoon siesta. Read on... – [editor]


From The Desk of


Commissioner Bruce G. Roberts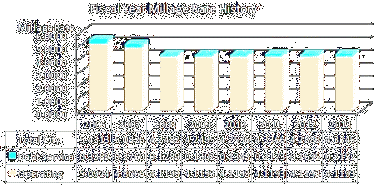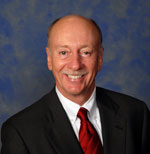 DISTRICT 1 COMMISSIONER
& V.M. BRUCE G. ROBERTS

BUDGET UPDATE: We approved a balanced budget and tax rate on September 18th. The City's property tax rate for operating expenses did not change; however, residents will see a 1.1 percent overall rate increase because of debt service on voter-approved bonds. The new rate is $4.33 for each $1,000 of assessed value. For example, if you own a $150,000 home with a $50,000 homestead exemption, City taxes would be $433, about $7 more than last year. The City of Fort Lauderdale has the second lowest operating millage rate among Florida's 25 largest cities.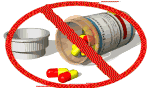 UPDATE ON PAIN CLINICS: Most of you may be aware that the doctor who owns and operates the Pain Center of Broward located at 5459 N. Federal Highway, was served an Emergency Suspension Order for suspension of his license. The Department of Health, along with the help of the Drug Enforcement Agency, served the suspension order to Dr. Leonard Haimes. Roughly 20 patients were turned away the day the doctor was served. This clinic has been on the radar for some time. Dr. Haimes is appealing the license suspension, and, in the meantime, he has apparently hired another doctor to reopen the clinic. Please know that our task force's efforts to close these clinics continue.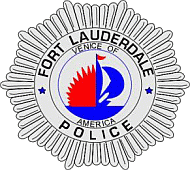 FLPD POLICE EXPLORER PROGRAM: The Fort Lauderdale Police Department is proud to announce the return of the police explorer program. This is a program for young men and women between the ages of 14 and 21 who are interested in Law Enforcement as a career. It is a nonprofit organization that evolved from the Police Youth Auxiliary, which was founded in June of 1967. When this program began, it was led by full-time police officers of the Fort Lauderdale Police Department. Applicants interested in this program should be aware of the following requirements: must be 14-21 years old; must have a 2.0 GPA; must have a valid identification card; must be a current resident of the City; must be able to attend weekly meetings; must pass a background check and an oral interview; must be able to work special assignments, details and events that are usually held at night and on the weekends; must have 3 references; and must have permission from legal guardian if under 18 years of age. Applicants accepted into this program will receive a variety of training and invaluable experiences through ride-a-longs, which will assist them in making a career choice within the law enforcement. Many of our current officers were members of our explorer program. Anyone interested in joining should contact Sergeant Darren Ogden via email at [email protected].
PHONE NUMBERS TO REMEMBER: Below you will find the contact numbers for quick reference for questions/issues/concerns you may have especially after hours.
Police Non-Emergency - 954-828-5700

Fire Non-Emergency - 954-828-5320

Animal Care & Regulation - 954-359-1313

Beach Patrol - 954-468-1595

Broward County Mass Transit - 954-357-8400

Buildings - 954-828-5207

Code Enforcement - 954-828-5207

Damaged Street Signs - 954-484-9600

Damaged trees/landscaping in median/right of way - 954-828-5784

Dead Animal = 954-765-5124

Drug Sales/Usage - 954-828-5661

Parking Passes, Fines and Info - 954-828-3700

Special Events Hotline - 954-828-5363

Traffic Signal Out - 954-484-9600

Trash - 954-771-0880

(Recycling, bulk trash, trash carts, etc.)

Utilities Services - 954-828-8000

(Streetlights, damaged sidewalks, signs, fences, potholes, vandalism, broken sprinkler, hydrant, water main, sewer line, water billing, trash and debris)

Vehicles - 954-828-5207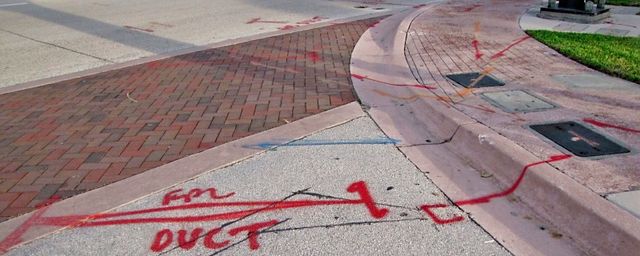 YOU'VE SEEN THESE MARKINGS, HAVEN"T YOU?

UTILITY MARKINGS: I am sure you are all aware of the utility markings that seem to be everywhere throughout the City. These markings are usually bright in color, and sprayed along the street and/or lawn/sidewalks to mark any underground line that is directly in the way of construction, or even near it. State statutes require the markings for safety and liability issues and regulate the marking process. Reasons for the markings include neighbors planning remodeling work; a utility operator planning maintenance or repair; construction and redevelopment projects; or the City/County planning excavation work. Red denotes electric power lines, cables, conduit and lighting cables; orange telecommunication, alarm or signal lines, cables, or conduit; yellow natural gas, oil, steam, petroleum or other gaseous or flammable material; green sewers and drain lines; blue potable (drinkable) water; purple reclaimed water, irrigation and slurry lines; and white proposed excavation limits or route.

Regulations dictate that these markings be in place within a 30 day time frame prior to initiating work and that they last no more than 30 days. Unfortunately, they seem to be of more permanent nature. City staff, utilities representatives, 811 Sunshine and code/police have been working with the Galt Ocean Mile Association to develop a better oversight process which adheres to statutes, regulations and ordinances. These markings can definitely take away from the appearance of your neighborhood, but with all of us working together, hopefully this problem will become part of the past. Thanks goes to the Galt Ocean Mile Association and all involved for pursuing this issue.

IMPORTANT DATES FOR YOUR CALENDAR:

ANNUAL STREET RESURFACING PROGRAM: The City is responsible for approximately 600 miles of paved surfaces, which include streets and alleyways. Annually, the City budgets a portion of the revenues it receives from the State Gas Tax Funds to fund this program. The current process to resurface streets is based on a two-fold approach: 1) when the street was previously resurfaced – the current standard is to resurface at a frequency of 14-16 years; 2) visual observations made by staff, safety issues, need to resurface due to an ongoing project (e.g. utility trenching), or due to recurring complaints from the neighborhood, etc., regarding the condition of the paving surface and rideability. In an effort to be able to obtain an objective view of the streets resurfacing needs, and in turn, to better identify the need, prioritization, budget and implementation of the street resurfacing program, the City is in the process of implementing the use of the MicroPAVER Pavement Management System (PMS). It was developed by the US Army Corps of Engineers for road and airfield pavement maintenance and management on military bases. It will allow for a standardized way of rating streets within the City. If you would like to have more information, please let me know and I will have my assistant send you the entire memorandum and backup information from our City Manager, Lee Feldman.
UPDATE ON ABANDONDED HOMES: At the 10/2/12 Commission Meeting, the Commission adopted an ordinance amending the City Code to include a Registration Program for Abandoned Residential Property to "promote, protect and improve the health, safety and general welfare of our residents and visitors." This will require institutions holding mortgages in default on properties that have become abandoned, to register these properties with the City. Properties that have been abandoned and are allowed to become overgrown, and those structures that are left open and unsecured, not only have a negative impact on community value, but also create conditions that invite criminal activity and foster an environment that is unsafe and unhealthy for our community. It is for these reasons that abandoned properties must be maintained so as not to create these nuisance conditions. This Registration Program will insure communication between the lender and the City in regards to any potential or existing code enforcement violations and give the City contact information for the property management company retained by the lender to abate such violations. Ordinance highlights include:
The ordinance would apply to Mortgagees of abandoned residential real property holding a mortgage that is in default.

The Mortgagee would be required to provide the City with, among other things, the name and contact telephone number of the local property management company responsible for the maintenance of the property.

The Mortgagee would be responsible for posting a sign on the property, clearly visible from the street, containing the same contact information.

The Mortgagee would pay a registration fee of $200 per property to offset the administrative and inspection costs related to this program.

The Program would require the Mortgagee, or designee, to inspect the abandoned property on a bi-weekly basis and to correct certain code violations, which may exist. The Program details a list of Specific Maintenance Requirements for which that the Mortgagee would be responsible.

The Program would be a start date 90-days following adoption of the ordinance to allow for completion of the RFP process, proper community outreach, and staff preparation for successful implementation.
At $200 per registration fee, with $100 going to the vendor, this would net approximately $300,000 in annual revenue to the City, which could be used to augment the proactive efforts of the City's Code Enforcement Division in dealing with vacant and neglected properties.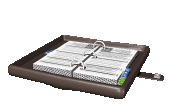 ROBBI
UPTEGROVE

Office Contact: Robbi Uptegrove – 954-828-5033; email:

[email protected]

. In addition to hosting the pre-agenda meetings twice a month, I am also available to attend your HOA meetings to update your neighborhood on what is going on in the City as well as answer any questions/concerns you may have. Please contact Robbi to schedule. If you would like to be on our email list to receive information, notifications or general information, please email us and you will be added.


If you need to reach Commissioner Bruce Roberts, please contact his assistant Robbi Uptegrove at 954-828-5033 or by e-mail at [email protected]. To access the City Commission Meeting Agendas and Minutes, Click Here. To actually watch the meetings recorded and archived on the Commission Meetings Video Webcast and Archives web site, Click Here.

---
Broward Commissioner Chip LaMarca
Broward Beach Fix



One Year and Counting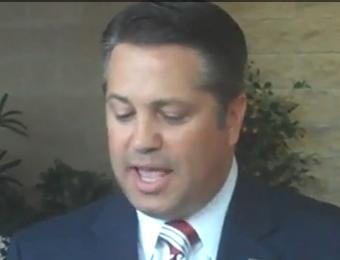 BROWARD COMMISSIONER CHIP LAMARCA
November 26, 2012 -

Galt Mile residents have been living in Beach Renourishment hell for decades. In the 47 years since the Broward County Shore Protection Project was authorized by Section 301 of Public Law 89-298 (October 27, 1965), the initial $1,093,000 cost to rehabilitate the entire County coastline has exploded exponentially. Adjusted for inflation, each of those 1,093,000 1965 dollars originally expected to fund the project is currently worth $7.30, bringing the initial cost to $7,978,900 in today's dollars.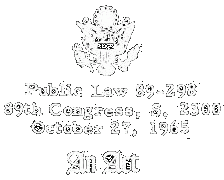 In addition to the $45 million outlay for rebuilding Segment III beaches in Dania, Hollywood and Hallandale in 2006; estimated costs for salvaging the remaining sliver of north county beaches (Segment II) is another $45.5 million, bloating the total cost to more than $90 million - or 83 times the original cost. If compared to the inflation-adjusted 1965 estimate of nearly $8 million, the current price tag of $90 million suggests an $82 million "dawdling" penalty. After nearly a half century of watching public officials run a shell game with their beach, Galt Mile residents may finally be seeing light at the end of the tunnel.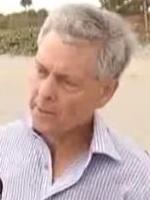 BROWARD BEACH
ADMINISTRATOR ERIC MYERS

Less than two years ago, Deputy Director Eric Myers of Broward's Environmental Protection and Growth Management Department pieced together the neglected fragments of the beach plan and convinced every stakeholder that he could circumvent the political land mines that repeatedly derailed the project. Working with County Commissioner Chip LaMarca, the Florida Department of Environmental Protection (FDEP), the Galt Mile Community Association and participating north and south county beachfront municipalities, Myers laid out a plan revision that overcame every regulatory, environmental and political obstacle. One year from the December 2013 projected start date; it appears that Myers is delivering on his promise.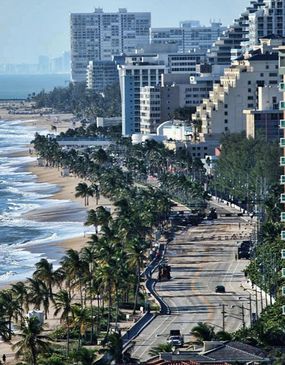 LOW TIDE REVEALS FORT LAUDERDALE BEACH
Great Picture by Art Seitz

District 4 Broward County Commissioner Chip LaMarca is focused on the home stretch. Like his constituents, LaMarca is outraged by the unnecessary damage suffered by the Broward coast from the serial hurricanes of 2004 and 2005 and the recent love tap from Sandy that further eviscerated the severely eroded remnants of north county beaches. Meteorologists and coastal engineers unilaterally agree that healthy beaches are the best protection – by far – against storm surge and wind damage. Had the Broward shoreline been reinforced prior to these catastrophes, the terrible destruction - and the subsequent recovery costs - would have been less by $billions. Had well-cushioned beaches halved the damage to north Broward and upland properties from Wilma and Katrina, offshore actuaries using illegal in-house hurricane modeling programs and a Ouija board may have been precluded from reverse engineering the stratospheric reinsurance rates that morphed the South Florida windstorm market into a playground for pirates.

Shortly after his election to the County Board, LaMarca was recruited by the Galt Mile Community Association to monitor the beach plan's funding in Tallahassee and Washington, where it was aggressively coveted by state and Federal bureaucrats. After Hollywood attempted to further pad their own beaches in 2009 by usurping Segment II resources. Fort Lauderdale retaliated by passing Resolution 09-11, which blocked a Port Everglades sand-bypass project that would help nourish south county beaches until after Fort Lauderdale's Segment II beaches were fixed.

As such, LaMarca was asked to watch our tricky south county neighbors. LaMarca also ran interference for Myers in the County Commission. In his November 2012 Newsletter, Commissioner LaMarca outlines the undermining factors that have long plagued this project and explains how they have since been mollified as obstacles.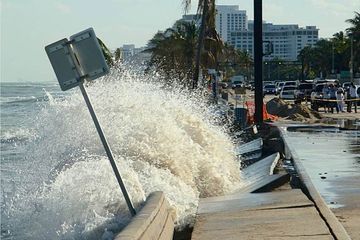 SANDY WIPED OUT FORT LAUDERDALE BEACH
OCEAN POUNDS SEAWALL AT A1A - Picture by Art Seitz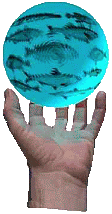 As in the past, vested interests and fringe environmental groups largely funded by the Scuba Industry are threatening to scuttle the project, despite its prior approval by virtually every major environmental organization and agency. The need to renourish Broward's severely eroded coastline has been acknowledged by the Environmental Protection Agency (EPA), the Florida Department of Environmental Protection (FDEP), the Broward County Environmental Protection and Growth Management Department, the National Oceanic and Atmospheric Administration Fisheries Service (NOAA Fisheries), the Florida Audubon Society, the Army Corps of Engineers, Jacksonville District Regulatory Division (ACE), the U.S. Fish and Wildlife Service (USFWS), the Florida Communities Trust (FCT), the Florida Fish and Wildlife Conservation Commission (FFWCC) and The Nature Conservancy.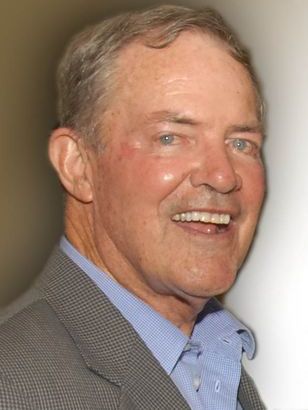 ENVIRONMENTAL ACTIVIST
ROY ROGERS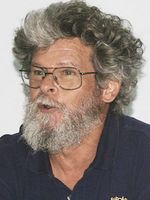 CORAL REEF ALLIANCE
PRESIDENT TOM GOREAU

In a June 2012 letter to Myers decrying the beach fix, President Thomas J. Goreau of the Coral Reef Alliance offered as his primary reason for opposing the project "The beach in Segment II is not eroding". Either Mr. Goreau hasn't visited the County since before 1965, or the entire population of East Broward is experiencing a mass hallucination. Broward environmental activist Roy Rogers asserted "A majority of species of coral reefs and hard-bottom surfaces thrive in deeper water areas that will not be affected at all by beach renourishment." Having formerly served as Chairman of The Nature Conservancy for the State of the Florida, Vice Chairman of the Florida Audubon Society, and Vice Chairman of the Florida Communities Trust, Rogers added "Here's the real question. What happens if we do nothing? Sea turtles will die, potential lives lost, potential loss of property and overwhelming economic devastation for the Broward County community." Not exactly a tough call.

While some of his peers on the County Commission were complicit in the failed 2009 plot to hijack our sand, LaMarca has since lined up unanimous Segment II support by the County Board.

After 47 years of choking on political patronage, unprecedented regulatory dogma, defaulted Federal and State financial commitments, a County Commission nationally celebrated as an ethical emetic and enough broken promises to induce apoplexy, understandably skeptical Galt Mile residents will once more close their eyes, take a deep breath and hope. Read on... – [editor]

"Beach Renourishment:
Our Beach is Our Economy & Our Front Line"


By Commissioner Chip LaMarca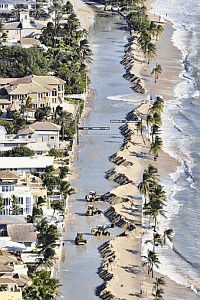 AFTER HURRICANE SANDY - PUSHING
SAND FROM A1A BACK TO BEACH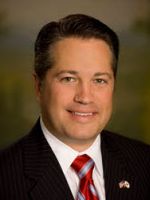 BROWARD COMMISSIONER
CHIP LAMARCA

In the wake of Hurricane Sandy, it is important for us to come together to assist all of those who were affected by this storm. I believe that much of the devastation in the northeast is due to the fact that they do not prepare as we do here in South Florida. All of us that were here at the time remember the devastation of Hurricane Andrew, which brought about vast changes in how we build here in South Florida, eventually serving as a model for the state in the Florida Building Code.

We all know too well that storms are unpredictable. While it is very important for us to remain vigilant, there is one area where we cannot prepare in the short term and that is our beaches. You have heard me mention the importance of our beaches before and it is something I cannot stress enough, not only because 75 percent of Broward's coastline is in my district, but because our beaches along with the Everglades are our greatest natural resource. They are also our greatest economic driver in Broward County. I have the pleasure of representing the coastal Cities, Towns and Villages of Deerfield Beach, Hillsboro Beach, Pompano Beach, Sea Ranch Lakes, Lauderdale-By-the-Sea, and Fort Lauderdale. All of whom will benefit from the Segment II Beach Renourishment Project.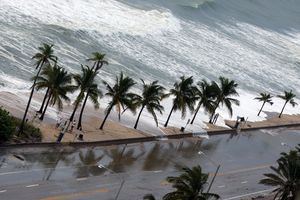 SANDY STORM SURGE SLAMS BEACH

If you have been following the process you know that the "Segment II Project" has been extensively studied and is currently on schedule to begin in December of 2013. Our beaches in Segment II area are in greater need of sand following Hurricane Sandy. We are all familiar with the images of sand piled up along A1A on Fort Lauderdale Beach.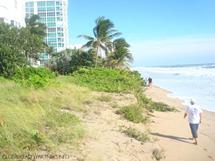 POST-SANDY BEACH EROSION

After much debate and review, our county staff has concluded that the use of an upland sand source (from a commercial upland sand mine) is the preferred and most likely feasible sand source for the Segment II project. While this is more expensive, it is the opinion of all concerned that the environmental constraints, known regulatory difficulties and community concerns with offshore sand justify this approach. It is our hope to continue to make this a federally reimbursable project. This means that Broward County would have to front the money for the project. Our County Administrator and staff have prepared for this and these funds currently exist in a protected Beach Renourishment Reserve Fund within the Convention and Visitor Bureau, a process in which this commissioner worked hard to protect and the County Commission supported unanimously.

Project considerations have included: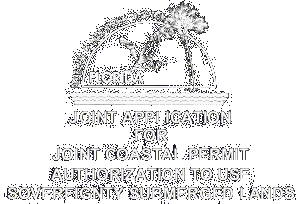 Our target is still to start the project following the end of sea turtle nesting season next year (December 2013). The regulatory agencies are processing the permit applications and the target for obtaining the permits is next summer. We are working through the Federal coordination process to enter into a Project Participation Agreement providing for Federal reimbursement, and have applied for state funding for the project. The consultant is currently developing plans and specs for the project.
Obviously this is a priority for me as the District Commissioner and I have received unanimous support from my fellow commissioners in moving this project forward. This project has been stalled for far too long and our beaches have suffered greatly.

I never lose sight of what is important. That is you the residents of our beautiful district. If there is anything that we can do to assist you, please do not hesitate to contact our office at 954.357.7004 or by email at [email protected]. You can also stay updated by viewing our website www.broward.org/commission/district4, as well as signup to receive email updates from us.
As always, it is an honor to serve you.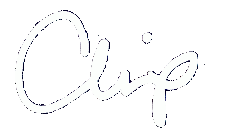 Chip LaMarca
Broward County Commssioner
District 4

Click To Top of Page



Turtle Troubles



City Looks at Lighting Law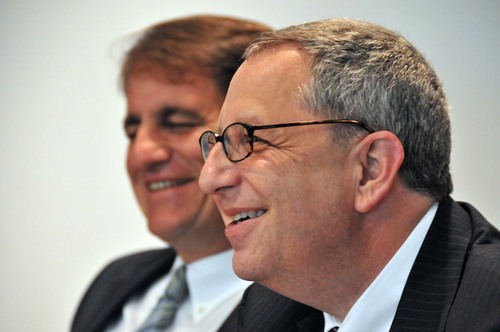 CITY MANAGER LEE FELDMAN

December 8, 2012 - On October 30, as Hurricane Sandy was stripping beaches along the eastern Seaboard, City Manager Lee Feldman convened a round table meeting to examine the City's Sea Turtle policies. Officials from the Galt Mile Community Association and other beachfront neighborhoods met with Feldman, District 1 City Commissioner Bruce Roberts, Assistant City Manager Susanne Torriente from Sustainable Development, Building Department chief Terry Burgess, Director Greg Brewton of Sustainable Development, Code Enforcement boss Skip Margerum, City Attorney Carrie Sarver, Al Carbon from Public Works and support staffers in their respective departments and division. Problems stemming from the 2003 Turtle-Safe Lighting Ordinance and Florida Fish and Wildlife Conservation Commission (FWC) nest marking policies have soured neighborhoods, blistered tourism and turned the City's signature resource into a battlefield. The recent evisceration of local beaches intensified the need to address a problem that – if not resolved – would continue to claim a growing percentage of a shrinking beach.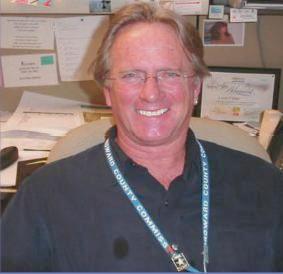 BROWARD SEA TURTLE PROGRAM
MANAGER LOU FISHER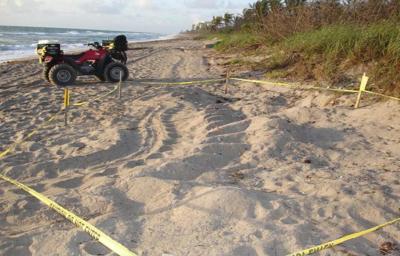 THIS YEAR'S TURTLE NEST SIZE

Swimming in complaints about the beach areas lost to enormous nest sites, city officials were delighted to hear that Lou Fisher had confirmed FWC's intention to revise its outrageous nest sizing policy. However, the attending officials' were primarily focused on mitigating unintended consequences of the City's poorly drafted 2003 Turtle-Safe Lighting Ordinance. In addition to wreaking havoc on the City's tourism industry, a policy that forced the entire beach area into darkness for 75% of the year was fatally crippling the beach neighborhood's viability as an economic engine, endangering drivers and pedestrians along A1A and opening serious security and safety breaches in beachfront residential communities. Since consequences of the ordinance that were marginalized when first passed have since mushroomed into significant threats, officials would have to stem the growing problems or reshape the ordinance to promote Sea Turtle survival without crippling the City or sacrificing its residents.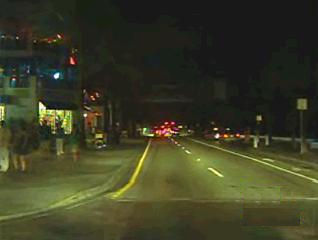 CITY DARKENS A!A

Representatives from the city's beach neighborhoods complained about the cost of satisfying inconsistent and ever-changing enforcement protocols, regulatory conflicts between the beach lighting ordinance and building code-mandated lighting requirements for resident safety, enigmatic violations for reflected light (or cloudlight) and code officers who fail to balance the needs of people with those of sea turtles.
CITY COMMISSIONER BRUCE ROBERTS

When Commissioner Roberts asked how these problems might be specifically resolved in the Galt Mile neighborhood, he was reminded that an earlier understanding between Code Enforcement and association officials successfully facilitated Galt Mile compliance through 2010, after which that communication suddenly lapsed. Suggesting a follow-up meeting with GMCA officials to revive that understanding, Code Manager Skip Margerum asked how prospective solutions would be conveyed to member associations. GMCA President Pio Ieraci offered to add a Marine Turtle forum to the December 3rd Presidents Council meeting agenda, which would also allow association officials to directly query City, County and State policies.

LIGHTING GURU
KAREN SCHANZLE

Two weeks later, after volunteering to participate in the December 3 forum, Broward County Sea Turtle program manager Lou Fisher offered to explain how the nest sizing quandary came about and more importantly, how FWC plans to remedy the problem next year. When informed about the lighting enforcement dilemma with the City, Fisher recommended that GMCA invite FWC lighting expert Karen Schanzle (Environmental Specialist II with the Marine Turtle subsection of Imperiled Species Management at Florida FWC). Schanzle regularly consults with Code departments in coastal municipalities throughout South Florida, including Fort Lauderdale. When contacted by the GMCA, in addition to participating in the forum, Schanzle agreed to help associations – on request – tailor inexpensive and compliant lighting options.

GMCA & Code Enforcement Cut Deal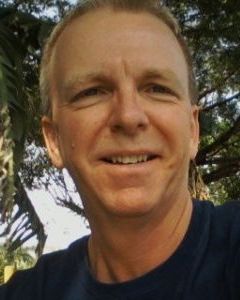 CODE OFFICER DICK EATON

On November 27, GMCA President Pio Ieraci and Vice President Eric Berkowitz accepted Skip Margerum's earlier invitation to address Galt Mile enforcement issues. Joining Margerum were two Code officers whose assignment to beach lighting enforcement prompted their selection as the City's Code liaisons to FWC – Dick Eaton and Ingrid Gottlieb (Ingrid is assigned to the Galt Mile).

Margerum assented to creating extended compliance plans for an association's major non-compliant fixtures or lamps. If an association cobbles together some inexpensive interim measure that partially corrects an infraction, enforcement would be postponed until these expensive fixtures approached the end of their useful lives and were budgeted for replacement, after which a turtle-safe solution would be implemented. This process would enable associations to achieve compliance with little or no impact to their budgets. Margerum also agreed that his officers must find compliance solutions that satisfy resident safety and security needs while meeting association budgetary constraints. All 3 Code officials insisted that a vast majority of violations can be cured with a variety of inexpensive makeshift shields, painting out the beach-facing side of certain fixtures, fitting fixtures with monochromatic yellow or red bulbs, etc.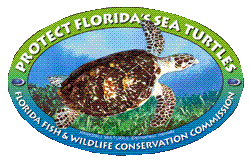 CODE BOSS
SKIP MARGERUM

Since strict enforcement of the ordinance would threaten disastrous repercussions for both the City and its residents (one provision empowers the city to force the retrofitting of nearly a million windows with shutters or coatings), Margerum acknowledged that city policies – and those of his department - must protect both people and turtles. He brought up a problem that occasionally surfaces when mitigating safety or fiscal factors elicit approval for an association lighting plan that doesn't technically comply with the ordinance. Often unaware that their plan was the beneficiary of special consideration, new board members or a new manager may mistakenly construe the prior approval as proof that their lighting is compliant. Conversely, a new code officer who is unaware of a predecessor's "compromise" may think that their lighting is in violation. As such, both the association and the city must record these "understandings" in a manner that provides subsequent association administrations or "rookie" code officers with continuity.

To avoid compliance problems, associations planning to add or revise exterior lighting should contact Galt Mile Code officer Ingrid Gottlieb prior to spending one dime of their member's money. Gottlieb will meet with association representatives and offer compliance guidance. She can also make resources available to associations free of charge that would otherwise cost them a bundle. If necessary, the Code officer and the member association can request assistance from the neighborhood association to realize a solution. Margerum assured us that he will continue to monitor his officer's enforcement decisions and insure that they are fair to associations. The GMCA officials promised that they would do the same.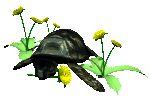 Although a preliminary meeting, it restored the two-way communications required to resolve future enforcement issues between the neighborhood and the City department. Time will tell whether this was the first step to moderating a growing source of community anger or political window dressing. In any event, both sides were looking forward to vetting this new opportunity with association officials at the upcoming December 3rd Presidents Council meeting.

Click To Top of Page

---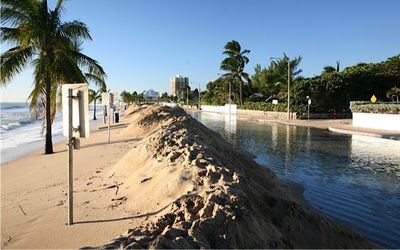 SAND PILED ALONG BEACH AND FLOODED A1A
(GREAT SHOT BY ART SEITZ)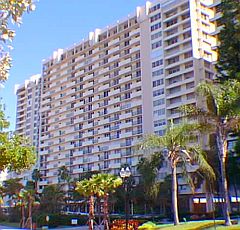 PRESIDENTS COUNCIL MEET AT PLAZA EAST

December 17, 2012 - On December 3, 2012, the Galt Mile Community Association convened a 7:30 PM Presidents Council Meeting at Plaza East Condominium. As is customary, the meeting was preceded by a brief introduction of a well-reputed local vendor (Custom Air Designs). After thanking Plaza East President Glenn Rollo for hosting the final meeting in 2012, Presidents Council Chair Pio Ieraci announced that the agenda was predominated by two issues that are critically important to Galt Mile residents and their associations. To address a growing community anger stemming from abusive and enigmatic Sea Turtle policies, an authoritative forum was configured to explain how these concerns will be resolved going forward. Since our future, both individually and as a community, is inextricably tied to the fate of our beach, we needed to know what remedies were being considered to restore Fort Lauderdale's collapsed coast, 4 blocks of A1A and our Galt Mile beach.

Sea Turtle Forum – Monster Nests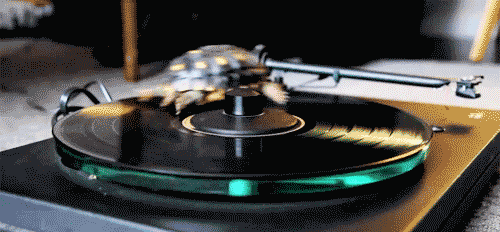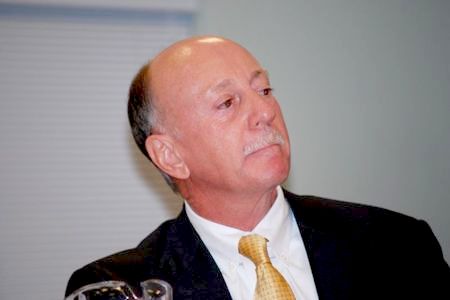 CITY COMMISSIONER BRUCE ROBERTS

At the meeting's outset, GMCA President Pio Ieraci introduced City Commissioner Bruce Roberts, City Manager Lee Feldman and Broward Beach Administrator Eric Myers. Roberts was integral to assembling the Sea Turtle forum. Along with Feldman, he is examining the City's current Sea Turtle policies in hopes of resolving adverse citywide consequences of the 2003 beach lighting ordinance. He has also committed to addressing the growing anger among his Galt Mile constituents over imbalanced Sea Turtle policies. Given the recent decimation of Broward's beaches, Myers' status as the County's beach renourishment sparkplug has catapulted his importance to beachfront municipalities that desperately need his skills and his sand. Wearing two hats, Feldman was also expected to shed light on the crushing devastation suffered by area beaches and the tidal damage to A1A. They were all in for a bumpy night.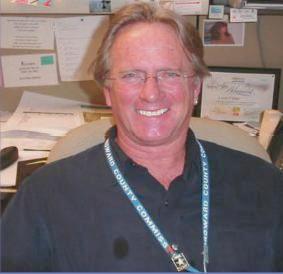 BROWARD SEA TURTLE PROGRAM
MANAGER LOU FISHER

Instead of asking participants to prepare presentations that drew on their respective areas of expertise, Ieraci opted for a Town Hall style panel that would interactively engage attending association officials. After introducing the panel members and outlining the format, Ieraci called on Broward County Natural Resource Specialist III Lou Fisher to tackle the nest size anathema. Founder of the Broward County Sea Turtle program, Fisher told members that a Florida Fish and Wildlife Conservation Commission (FWC) approved attempt to collect hatchling behavioral data required roping off the nest area and much of the hatchlings' projected postnatal route to the ocean. "We were overwhelmed by the unexpected 50% increase in nesting events," admitted Fisher, "We weren't prepared for more than 700 nests on local beaches." According to Fisher, when FWC realized the adverse impact of the enormous nest sizes, they changed their directive to roping off one large nest zone and 4 smaller ones. In the confusion that followed, Nova student volunteers who were marking the nests bungled the new orders, and continued cushioning nests with huge parcels of beach through the end of the nesting season.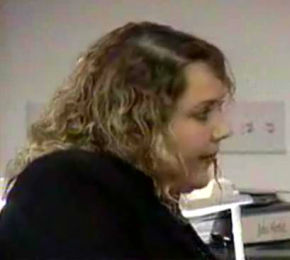 L'HERMITAGE I MANAGER PAT QUINTERO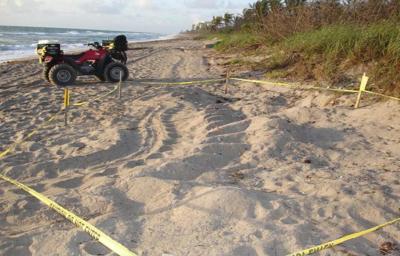 THIS YEAR'S TURTLE NEST SIZE

Apologizing for the garbled communication, Fisher revealed the Agency's directive for next year's nests, "FWC has ordered that nests be encircled by a 3-foot radius (6-foot diameter)." Instead of 30-foot square fortifications built around 900 to 1000 sq. ft. of beach, next year's nests will consume only 28 sq. ft. In view of what happened this year, Fisher added "FWC plans to closely monitor the beaches next year." L'Hermitage I Manager and Advisory Board member Pat Quintero asked Fisher, "What will happen if the number of nests explodes again, so that the smaller nests still take up most of the beach?" Fisher told her that they (FWC) would meet and adjust the marking rules as needed, remarking "One idea is to mark off an outer perimeter with posts identifying individual nest sites."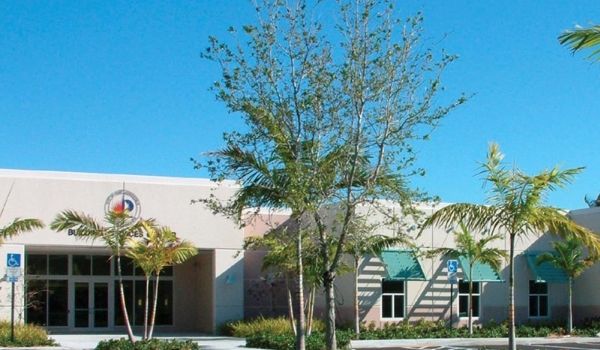 FORT LAUDERDALE BUILDING DEPARTMENT

As the Broward permit holder, Lou Fisher administers nest management throughout the county. However, the only agency empowered to enforce beach lighting regulations on the Galt Mile is City of Fort Lauderdale Code Enforcement. Among the forum's City participants were Code Enforcement Supervisor Skip Margerum and the two Code officers who specialize in beach lighting compliance, Dick Eaton and Ingrid Gottlieb. While Eaton monitors compliance in the City's southern beach neighborhoods, Gottlieb is assigned to the northern City beaches, including the Galt Mile. Representing the State was FWC lighting expert Karen Schanzle (Environmental Specialist II with the Marine Turtle subsection of Imperiled Species Management at Florida FWC).

Galt Mile Sea

Turtle Lighting



CODE BOSS
SKIP MARGERUM

When Southpoint Director Michael Katz complained about shifting lighting requirements, Ieraci directed his question to Skip Margerum. The City Code Enforcement Manager explained that a turnover in Code officers in the past few years created an unfortunate lack of continuity. Ieraci commented that the same thing occurs annually in associations, as new board members or a new manager will notice a dark area behind the building and install new lights without verifying compliance. An attendee interjected that his association was violated for a lamp that was approved by the building department for a permit and subsequently passed inspection.

When an association applies for a permit, its approval by the Building Department is based on the application's conformity with the Florida Building Code, which local governments are empowered by statute to interpret and enforce. Since the turtle-safe lighting ordinance is a city law, and not part of the State building code, compliance is not considered when vetting an application for a building permit. Unfortunately, when homeowners or associations are awarded a permit, they often mistakenly believe that the project also complies with the City's beach lighting ordinance.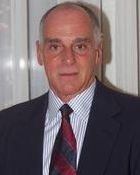 GALLEON PRESIDENT
BOB KORN

LIGHTING GURU
KAREN SCHANZLE

Margerum said "Before making changes to your exterior lighting, contact us. If you meet with your Code officer at that stage, achieving compliance with the City ordinance will often cost little or nothing." When Katz asked if there existed some "certification" that would protect an association from future violations, Ieraci called on the FWC lighting expert Karen Schanzle. While FWC does approve comprehensive association lighting plans, they will not approve individual fixtures or partial plans since compliance also depends on how and where the lamps are installed. Schanzle also said that FWC maintains a list of turtle friendly lighting fixtures and manufacturers on its website. However, for a vast majority of lighting situations, pre-approval by the local Code Officer will suffice. President Bob Korn of Galleon said that his association had retained lighting experts to devise a compliant lighting strategy. Margerum suggested that Korn contact Ingrid Gottlieb before spending additional funds on a turtle-safe lighting plan.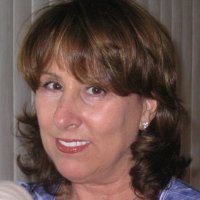 SOUTHPOINT PRESIDENT LISA LAMARCA

Currently amid a balcony replacement project, President Lisa LaMarca of Southpoint asked if the Code officer would attend a meeting with their contractor. Gottlieb explained that while she isn't qualified to make technical lighting decisions, she can provide an association with free access to FWC lighting experts like Karen Schanzle. Schanzle added that she would be glad to examine any association's lighting needs and provide free guidance.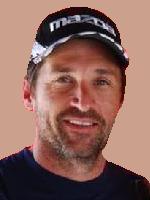 BLAIR WITHERINGTON

Intimating that FWC may be perpetuating some elaborate hoax, one suspicious association official questioned whether there was any research supporting FWC claims about what turtles can and can't see. Schanzle named several renowned FWC researchers, including Blair Witherington, whose work with Marine Turtles is voluminous and nationally acclaimed.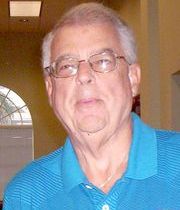 PDM's FRED NESBITT

Playa del Mar Treasurer and GMCA Board Member Fred Nesbitt told Margerum "Lamps on our pool deck approved only last year were recently cited as non-compliant." Margerum suggested that the current deck plan may have been approved subject to changes in the future. It is not unusual for a code officer to authorize a long term plan to achieve compliance in which the interim steps are approved although still non-compliant. Admitting that he didn't know who supposedly approved the 15 lamps in Playa's pool area, Nesbitt couldn't confirm what transpired.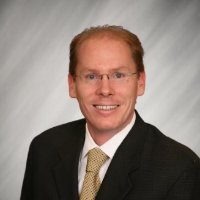 CONTINENTAL V.P. BILL WORRALL
BEACH RAKER PROPRIETOR
TIMOTHY GREENER

A half dozen unfamiliar faces in the audience belonged to association officials from other neighborhoods (who requested / received permission to attend). Burdened by the same skewed Sea Turtle policies that afflict the Galt Mile, the revisions will also impact their communities. Also in the audience was Continental Group Vice President Bill Worrall, who planned to impart what he learned to the property managers and board members of coastal associations managed by his company. Attending Beachraker proprietor Tim Greener was awaiting a new nest marking policy, since they spent the past year driving through the surf to circumvent the often impassable blockade of nest zones.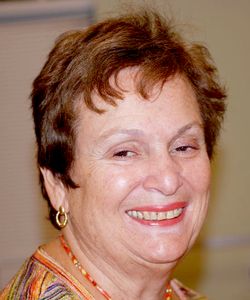 PLAZA SOUTH CIVIC
ACTIVIST TERRY CLAIRE

During the Sea Turtle forum, an underlying current of anxiety about the second part of the meeting agenda – our nearly non-existent beaches – surfaced several times. While Ieraci was taking questions for panelists, Plaza South Membership Committee Co-Chair and civic activist Terry Claire said that she was far more concerned by the devastation wrought by Hurricane Sandy, asserting that a neighborhood capable of expelling the Calypso gasworks could also somehow restore the lost beach. Pointing out the difference between fending off French megacartel "Suez" and recreating a beach, Ieraci announced that the beach dilemma will be addressed later in the agenda. When two other members similarly expressed impassioned concern for their diminished beach, they, too, were assured that the issue would be undertaken a few minutes later.

Upon adjourning the Sea Turtle Forum, Ieraci turned the meeting focus to reconstituting our skeletal beach and exploring recovery efforts. Pio stated that we are all fearful about the lost beaches and damage to A1A - whether rattled by the threat it poses to our lifestyle and/or the economic underpinnings of the City and the whole region. He observed that every Galt Mile resident is understandably spitting blood "over damage that could – and should – have been avoided." He told attendees "Before we can reasonably discuss our options, we need to know what the City and County are planning, the extent of the damage, what recovery resources are available, recovery time frames and how this may impact the planned Segment II renourishment."

Where's the Beach?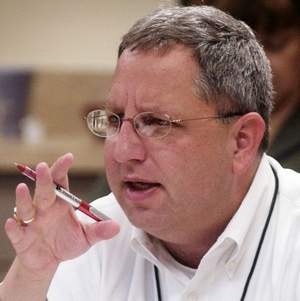 CITY MANAGER LEE FELDMAN

An Advisory Board member asked City Manager Lee Feldman how Fort Lauderdale planned to mitigate the damaged shoreline and adjacent infrastructure. Before effecting repairs to the 4 blocks of A1A (from Northeast 14th to 18th Street) that was reduced to soggy rubble, Feldman said they must decide between rebuilding the 4-lane Ocean Highway or possibly add an oft-discussed greenway to the 2-lane thoroughfare that was hastily reconfigured from the roadway's former southbound lanes.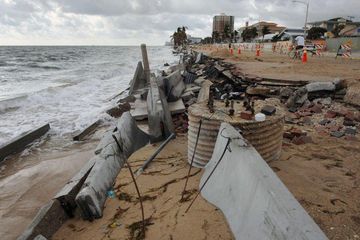 CONCRETE WALL BARRIERS ALONG A1A
(PIC BY ART SEITZ)

With concrete wall barriers installed as temporary breakwaters piled along the east side of the street and parking spaces next to a 6-foot pedestrian path lining the west, Feldman added that FDOT wants some "guarantee" that the reconstructed road will be protected from future storm surge. The only coastal engineering capable of shielding A1A (as well as $billions in upland property and infrastructure and thousands of lives) is a healthy beach. Instead of just adding more sand to the eroded shoreline, Feldman said "We need to find a more long term solution." The City is currently exploring features that will resist increasing tidal erosion, including construction of an offshore reef. Ironically, this sustainable approach had been proposed by both Myers and predecessor Steve Higgins for decades.

STEPHEN HIGGINS
BEACH WIZZARD

Higgins insisted on treating the entire Broward coast as a single ecosystem wherein the health of every segment depends on the stability of adjacent segments. Since 80% of the sand lost to tidal erosion occurs at coastal inlets like Port Everglades, fitting them with sand bypasses and implementing other erosion control architecture will serve to stabilize the beach. Instead of scheduling an endless series of expensive full scale renourishments, performing smaller, more frequent sand placements at a few easily identifiable erosion hot-spots would only require a fraction of the sand at a comparably reduced cost.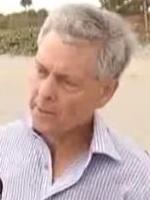 BROWARD BEACH
ADMINISTRATOR ERIC MYERS

Broward Beach Administrator Eric Myers announced that State and Federal permits required for the Segment II renourishment are continuing through the approval process. One veteran Advisory Board member asked Myers what everyone was thinking, "With various short term and long term plans under consideration, can someone grab our sand to fix the beach where A1A is damaged? Is the Segment II renourishment still planned for next year?" 50 attendees breathed a collective sigh of relief when Myers retorted, "The major renourishment is still scheduled for December 2013." Before the meeting, when asked if there was anything we could do to speed up our beach fix, Myers said that the county needed to collect money owed by the Federal government for the previous renourishment. He asked if the GMCA could coax our new Congress person (Lois Frankel?) to facilitate delivery of those funds. When asked about unused beach renourishment funds that former Congressman Alan West claimed to have diverted to Broward, Myers said that West never delivered. In short, the cash was snatched.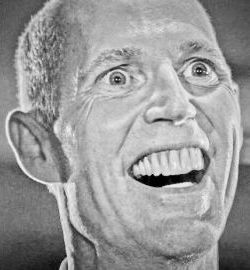 FLORIDA GOVERNOR RICK SCOTT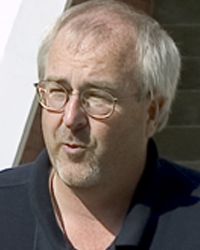 FEMA ADMINISTRATOR
CRAIG FUGATE

When asked about Federal funds, Feldman warned that we should not expect help from the Federal government (since the Federal Emergency Management Agency (FEMA) rejected our eligibility for Federal resources) - and that any prospective solutions will be wholly dependent on local efforts and resources. On November 1, Governor Rick Scott requested Federal aid for Broward and six other Florida Counties where Super Storm Sandy cannibalized coastal infrastructure after stripping away protective beaches. Since Scott cleverly decided to spend the next five days before the presidential election firing a battery of non-stop pot shots at the Obama Administration, it came as no surprise when FEMA administrator Craig Fugate sent Scott a letter stating "Based on our review of all the information available, it has been determined that the damage to the infrastructure from this event was not of such severity and magnitude as to be beyond the capabilities of the state and affected local governments." Jacksonville native Fugate, who currently lives in Gainesville, apparently forgot that he formerly served as Director of Florida Division of Emergency Management.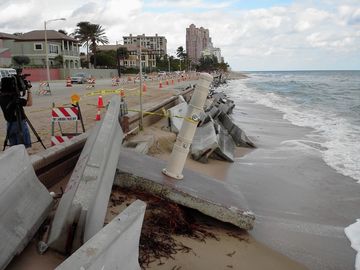 CONCRETE BARRIERS INSTALLED ALONG A1A (Thanks Art!)

According to Feldman, a $3 million metal sheet pile installation and sand placement plan is the best shot at fixing A1A. The cost of building the sheet metal wall between the beach and the road would be split among the County, the City and FDOT. Despite the Federal snub, money is not expected to be a problem. Funds are available through a variety of sources, including the county's tourism fund. While every long term plan is fitted with an 18-month timetable, post-planning construction for the short term fix will begin in January and should be completed by March.

To residents who hunger for fast-tracking a Galt Mile beach fix, here's a nutshell version of reality - the only sand available in sufficient quantities for a long-term solution is vested in the planned Segment II renourishment. Expediting the timetable would require moving sand from staging areas to placement sites during the sea turtle nesting season. Since FDEP and FWC have a stranglehold on the County permit currently under application, the chances of busting a move are comparable to that of a snowball in hell. The same "roadblock" exists on the Federal level. The Army Corps of Engineers is answerable to EPA. Do the math.

Click To Top of Page



A1A & Beach Fix Plan



Meeting at Community Center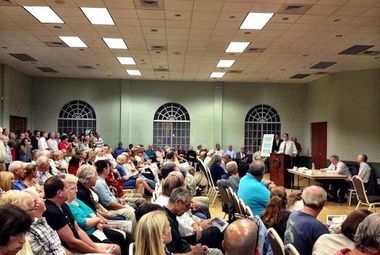 GALT MILE RESIDENTS PACK BEACH COMMUNITY CENTER

December 25, 2012 - On December 10, more than 300 local residents, their elected officials from the City, County and State, Florida Department of Transportation (FDOT) bureaucrats and representatives from environmental, business and civic organizations converged on the Beach Community Center. The public officials were there to reveal long and short term recovery proposals under consideration by the City, County and State (FDOT). Residents who packed the standing-room-only Monday night event hoped for a glimpse at the future of their beach.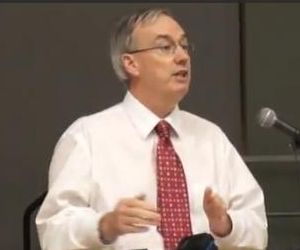 FDOT PROJECT MANAGER GERRY O'REILLY

In the $3 million short term solution described by FDOT officials, the temporary concrete jersey barriers will be replaced by steel sheets punched 45 feet into the ground to stabilize and support the beach. FDOT project manager Gerry O'Reilly explained "Once core samples reveal an optimum depth to which the sheet pile should be driven, a 2400-foot long metal wall will be inserted as far east as allowed in the permit (the FDOT right-of-way includes the roadway, not the beach), when the current barriers will simultaneously be removed." Work will begin in the last week in January or the first week in February. Seemingly pleased that project costs are already funded, O'Reilly admonished that the funds must be disbursed by June. Over $2 million is available for the short term fix and a $3 million work program set-aside for the roadway rebuild.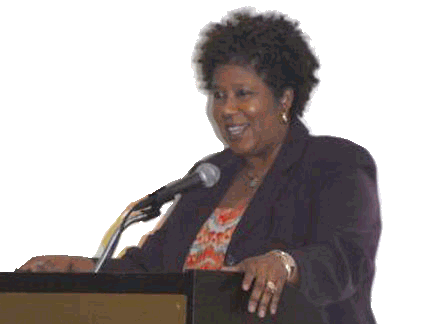 BROWARD COUNTY ADMINISTRATOR BERTHA HENRY

Once structurally isolated from roadway infrastructure, the beach will receive tons of sand hauled by truck to the devastated areas north of Sunrise Boulevard between 14th and 18th streets. As the adjacent beach is outside the FDOT right-of-way, the accompanying sand placement will be managed by the County. Since the short term plan must be completed prior to the March onset of sea turtle nesting season, on December 11, the Broward County Commission authorized County Administrator Bertha Henry to bypass ordinarily convoluted procedural requirements in favor of an expedited procurement process for engineering services, cost-sharing negotiations with State and Feds, regulatory Whack-a-Duck and construction. Henry asked for $3 million to dump a maximum 50,000 cubic yards of sand on the connected beach. At the December 20th GMCA Advisory Board Meeting, Broward Commissioner Chip LaMarca confirmed that the County Tourism Fund will fuel the mini-renourishment. By March, the makeshift adaptation of A1A would be cushioned by an additional 20 - 40 feet of beach.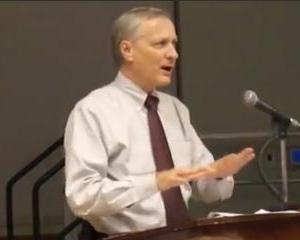 FDOT DISTRICT SECRETARY JIM WOLFE
Longer term, FDOT envisions the temporary 2-lane A1A configuration abutted with a third "left turn" lane. Space liberated by the lane reduction can accommodate a long-planned Greenway project from Sunrise Boulevard to the north end of the beach. In addition to the sidewalk and possible on-street parking, FDOT District Secretary Jim Wolfe said "Whatever the new configuration is, there will be bike lanes on both sides; which we will insist on." Wolfe also said that the new road would be elevated and O'Reilly proposed tilting A1A so that water drains to the west – away from the ocean – rather than to the east.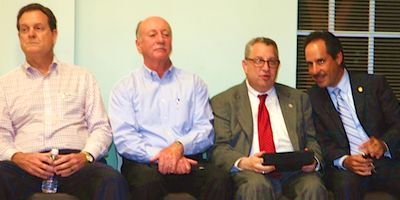 ROMNEY ROGERS, BRUCE ROBERTS, LEE FELDMAN
AND GMCA PRESIDENT PIO IERACI AT BEACH MEETING
REPRESENTATIVE
GEORGE MORAITIS

From the City, Mayor Jack Seiler was joined by Commissioners Bruce Roberts, Romney Rogers and Bobby DuBose, City Manager Lee Feldman, Assistant City Managers Susanne Torriente and Stanley Hawthorne and Public Works Director Albert Carbon, who also floated the mobile microphone to attendees recognized for comments or questions. Seiler thanked District 93 Statehouse Representative George Moraitis, who volunteered his assistance when A1A first buckled. Affirming a campaign commitment to Fort Lauderdale's fiscal future and summarizing his efforts to enable Port Everglades to exploit $billions in new trade when post-Panamax supertankers begin navigating the upgraded Panama Canal in 2014, Moraitis said that beach infrastructure is critical to the regional and State economies.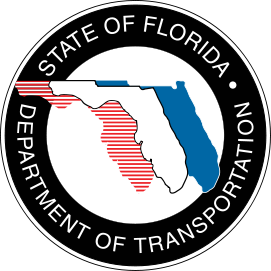 To deter its abuse as a weekend speedway, the GMCA successfully added a lane reduction to the FDOT A1A resurfacing project along the Galt Mile; narrowing the roadway from 6 to 4 lanes. It came as no surprise when residents who live near the decomposed section of A1A similarly opted to endorse the smaller 2- or 3-lane configuration. One local resident observed "It's like the fourth turn of the Daytona 500 when they're coming down A1A. The only way to control this is to cut it down to three lanes and make it more pedestrian friendly and beach friendly for people who want to use the beach, not as a bypass for Federal Highway."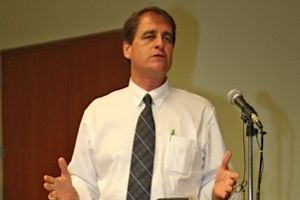 MAYOR JACK SEILER HOSTS A1A MEETING

Assuming the role of meeting host, Mayor Seiler announced the City's intention to investigate natural and artificial erosion control enhancements that will further stabilize the shoreline and resist rising sea levels caused by global warming. In addition to fitting beaches with increased vegetation and dunes, Seiler discussed adding an artificial reef to the offshore marine architecture. Explaining that the city is actively soliciting both professional and public input in an effort to evolve a balanced action plan, the Mayor told attendees about "RestoreA1A.Com" a city website created to harvest feedback.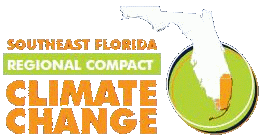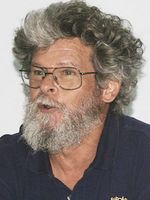 CORAL REEF ALLIANCE
PRESIDENT TOM GOREAU

Four years ago, Broward, Palm Beach, Miami-Dade and Monroe counties caucused to form the Southeast Florida Regional Climate Change Compact. Last year, the group came up with 110 recommendations, including redesigning low-lying roads and moving drinking-water wells inland. On November 6, 2012, one week after Sandy butterflied A1A, Mayor Seiler signed a pledge to help implement those aspects of the climate action plan appropriate to Fort Lauderdale. Denouncing renourishments as a paranoid overreaction to a non-existent threat from "fluctuating sea levels" and scorning global warming as a myth propagated by a "worldwide Communist conspiracy," right-wing demagogues rebuffed the group's conclusions as "junk science" and "heresy" spurred by a "Socialist power grab." On the other side of the rubber wall, President Thomas J. Goreau of the Global Coral Reef Alliance wrote a June 1st letter to Eric Myers. Decrying the beach fix, Goreau cited as his primary reason "The beach in Segment II is not eroding," a revelation he is likely to have since revisited. Welcome to the Venice of America... where the hits just keep on comin'!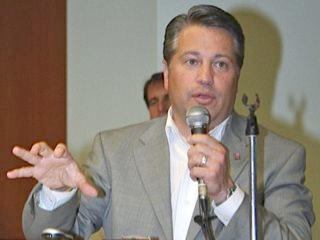 BROWARD COMMISSIONER CHIP LAMARCA
While accepting that sustainability is a worthwhile feature of any plan, residents were flustered by an 18-month waiting period projected for the long-term solutions. When FDOT District Secretary Jim Wolfe said "I wouldn't see work starting on a rebuild of A1A for 18 months…," Broward Commissioner Chip LaMarca – a building contractor by trade – said "18 months is a long time. Maybe we could contract that and make it a shorter timetable." Then again, LaMarca also said that he doesn't believe renourishing the beach earlier would have made any difference – an enigmatic supposition since every Broward Beach Administrator in the past two decades warned that renourishment delays threaten to undermine adjacent infrastructure. Notwithstanding his views on coastal cyclonic impacts, when Eric Myers revived the near comatose Segment II renourishment, LaMarca took point on the Broward board, lining up unanimous Commission support while bird dogging vulnerable project funds.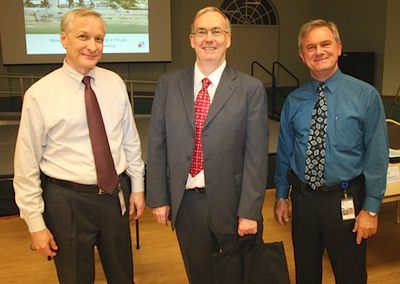 FDOT's JIM WOLFE, GERRY O'REILLY AND CLEO MARSH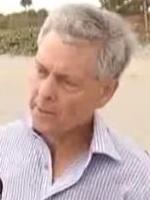 ERIC MYERS

Residents rejected repeated inferences that the damage was limited to the 4 blocks where A1A was mangled, passionately insisting that shriveled beaches in the Lauderdale Beach and Galt Mile neighborhoods are equally deserving of attention. Broward Beach Administrator Eric Myers assured attendees that the short or long term plans for A1A shouldn't impact the Segment II project timetable. However, he added that the need to incrementally replace the recently lost sand may boost project costs. After 47 years of waiting for their beach to be fixed, few Galt Mile residents are concerned about anything other than the start date. In view of meeting feedback – with few exceptions – the rest of the City is on board.

Thanks to ART SEITZ for MEETING PIX