From The Desk of


Commissioner Bruce G. Roberts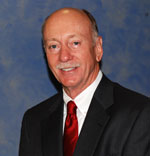 DISTRICT 1 COMMISSIONER
& V.M. BRUCE G. ROBERTS

Happy New Year! I hope everyone enjoyed the Holiday Season. The Downtown Countdown 2010, which was held New Year's Eve, was a huge success and ushered in our Centennial. Thousands of residents and visitors packed downtown Fort Lauderdale on New Year's Eve to ring in 2011 at the City of Fort Lauderdale Orange Bowl Downtown Countdown. Presented by Ford Motor Company, this year's event was bigger and better than ever! The free, 12-hour street festival kicked off with an array of family activities at Esplanade Park that included bounce houses, face painting, inflatables, and a DJ with music, games and contests.
DOWNTOWN COUNTDOWN CROWD

At 7:00 p.m., families gathered around the main stage to enjoy a special kids countdown and ball lighting. As midnight approached, the Mayor and City Commissioners took to the stage to begin the official countdown to 2011. When the clock struck midnight, thousands cheered as the "Downtown Countdown" ball, illuminated with more than 10,000 LED lights, dropped from the sky to officially kick off 2011. The ball drop was immediately followed by a five-minute fireworks display that brilliantly illuminated the sky above Downtown Fort Lauderdale with bursts of colorful pyrotechnics. In addition to the Ford Motor Company, the City would like to thank the Orange Bowl, Corona Light, Downtown Development Authority, Florida Power & Light, Sun-Sentinel and Tarpon Bend for their generous sponsorship of Downtown Countdown, and for helping the City provide a free, fun and family friendly event.

As we begin our Centennial in 2011, I believe it is a good time to pause and reflect on some of our achievements over the past year:
364 calls for service were logged into our office by concerned citizens of District 1 in 2010: 90 are still open and seeking action - 18 of which are awaiting input by City or County staff (road closures, traffic studies, code violations, etc.), and while completed, another 72 still remain open for additional action by City staff, or for future consideration by the City Commission. 274 calls have been completed.

Once again, no increase in the current operating millage rate of 4.1193; we now have the 7th lowest operating millage rate of 31 municipalities in Broward County. This also equates to the 3rd lowest rate among Florida's fourteen largest cities.

Also, for the second straight year, no increase in the fire assessment fee.

In 2010, serious crime declined citywide by approximately 4% when compared to 2009. (Final official figures are not yet available.)

Initiated Police/Fire pension reform in finalizing contract negotiations.

Our reserve fund stands at 19% of the General Fund Budget; this exceeds the nationally recommended range of 7% to 15%.

In the past two years, 145 vacant funded personnel positions were eliminated.

13 parks have been outfitted with lightning warning systems, and 2 new parks are scheduled to open within the next few weeks.

We hosted approximately 200 special events, which were produced by other organizations.

Decisions on major projects, which have lingered for years, are now being moved forward, e. g. Sistrunk Corridor, Bahia Mar and South Andrews Avenue Business District.

Strong economic development support through partnerships such as the Chamber of Commerce's "Business First" initiative; the TMA's (Sun Trolley) plan to expand routes which will cater to hundreds of thousands of cruise ship passengers and bring them to our business and entertainment venues. (In the future, I will provide more details.)

We have had meetings and public workshops with many of our advisory boards and committees, e.g. Budget Advisory Board, Centennial Committee, Sustainability Committee (now a board), Visioning Committee and Beach Redevelopment Board. Follow-up meetings are scheduled.
These are just a sampling of what your Commission has been working with you to accomplish in these tough economic times. It also demonstrates my focused commitment towards my previous promise to:
Bring back citizen participation in government decisions

Bring back effective and efficient public safety

Bring back collegial leadership to the City Commission

Bring back balanced development that will protect our neighborhoods and green space
I want to thank City staff for their constant dedication in addressing all of the concerns, issues and ideas that come through the Commission Office – not only for District 1, but also for the City as a whole. We still have much more that we can do. I am looking forward to another year of working for you.

CITY MANAGER SEARCH UPDATE: Our consultant has met with the Mayor and all of the Commissioners as well as with the Commission-appointed City Manager Search Committee to obtain input related to the qualities, experience and leadership skills deemed necessary for this position. The City Manager Search Committee has also met to develop their guidelines to proceed with their task of narrowing down finalists for Commission deliberations. In the future, I will keep you informed of public meetings to discuss the selection of the City Manager.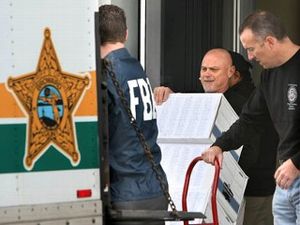 HEALTH DEPT, FBI, DEA, BSO AND FORT LAUDERDALE
POLICE LOAD IMPOUNDED DOCUMENTS DURING RAID

PAIN CLINICS: A few months ago, I mentioned that this problem continues to spread and disrupt the integrity of our community. Florida's crackdown on unscrupulous pain clinics has stalled again in Tallahassee, pending a review by the newly elected governor. Strict new rules for these pain clinics and their doctors were to take effect November 28. The rules have been in the works for 14 months. The delay appears to undercut State Department of Health plans to start detailed inspections of the approximately 1,000 pain clinics in Florida – especially ones in Broward and Palm Beach counties that have become a major source of millions of narcotic pills for drug dealers and addicts throughout the Southeast.

To date, we have closed two clinics by Holy Cross, one by the Executive Airport, one on Oakland Park Boulevard, and "raided" the clinic near Broward General Hospital. I know there are several others in the City, but please be assured that this Commission is aggressively pursuing the elimination of ALL illegal pain clinic operations within our City. Our Police Department and Code Enforcement are actively involved in this undertaking along with federal agencies and the Florida Department of Health. At the 1/4/11 Commission Meeting, we requested our City Attorney to extend our moratorium prohibiting the licensing of new pain clinics. I will also be in contact with our lobbyists to make sure that this issue continues to move forward at the state level. Please contact our State legislators and the new Governor to make our voices heard on this important issue.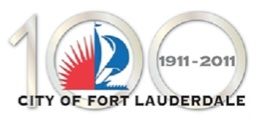 CENTENNIAL CELEBRATION (FEBRUARY AND MARCH EVENTS):
February 5 – "Too Hot to Hide" one-hour walking tour starting at 2 p.m. at the Fort Lauderdale Woman's Club, featuring history of Annie Jumper, Katherine Rawls, Ivy Stranahan and Frankee Lewis

February 7 - Centennial look at the Bonnet House in the 1930's

February 10 – "My Soul is a Witness" - Centennial Celebration of the 10th anniversary of this book, which is a history of Black Fort Lauderdale - Old Dillard Museum at 6 p.m.

February 19 – Mixed Doubles Tennis Tournament at the Jimmy Evert Tennis Center

February 25 - Pineapple Jazz Jam Centennial Celebration at the Stranahan House

February 25 - Dixie Zone/18th Annual Masters Challenge featuring a Centennial tribute at the Fort Lauderdale Aquatic Complex

February 26 - Sistrunk Centennial Parade and Street Festival hosted by Sistrunk Historical Festival cultural organization to celebrate the accomplishments of people of African descent, on the Sistrunk Corridor from 11 a.m. until 6 p.m.

March 3 - Centennial Sue, a friend of Ivy (Stranahan) and Julia (Tuttle), shares memories 11:15 a.m. - 12:15 p.m. at the almost 100-year-old First Presbyterian Church of Fort Lauderdale

March 4 - School Board of Broward County Centennial History Fair

March 5 - Too Hot to Hide one-hour walking tour starting at 2 p.m. at the Fort Lauderdale Woman's Club, featuring history of Annie Jumper, Katherine Rawls, Ivy Stranahan and Frankee Lewis

March 10 - Riverwalk Trust Centennial Tribute to the Seminole Tribe of Florida at Timpano Chophouse and Martini Bar

March 12 - Centennial Parade and Festival celebrating St. Patrick's Day

March 14 - Centennial Life in Fort Lauderdale 1911-1920 lecture at the Bonnet House

March 17 - The Centennial and 49th Annual Mayor's Prayer Breakfast

March 20 - Grand re-opening of the 1922 Southside School, located at 701 South Andrews Avenue, with a Centennial tribute to one of the first elementary schools in Broward County; it has been listed on the U.S. National Register of Historic Places since 2006

March 22, 23, 24 - Business Fair demonstrating the economic development links between Fort Lauderdale and Medellin, Columbia, sponsored by Greater Fort Lauderdale Sister Cities International

March 25 - Tropical Symphonic concert at the Broward Center for the Performing Arts commemorating the 50th anniversary of the Sister City relationship between Fort Lauderdale and Medellin, Columbia, sponsored by Greater Fort Lauderdale Sister Cities International. -This musical sound fusion is a tribute to our cultural similarities

March 26 - Centennial Bonnet House Tour by Dr. George

March 27 - Centennial Birthday Party! 100th Anniversary of the incorporation of Fort Lauderdale on the Riverwalk

March 27 - 9:00 a.m. and again at 11:30 a.m. Dr. Paul George will host a Walking Tour of Historic Downtown Fort Lauderdale

March 28 – Keith Hendee says the Gateway Theatre once was a zoo! These and other historic facts discussed with the Broward House Alliance lunch at the Bimini Boatyard, call (954) 772-9647


ROBBI
UPTEGROVE

DON'T FORGET: – if you have any photos of landmarks, people, events or otherwise from the past 100 years that you would like to share with the City (so that they can be used as part of the slideshow that will be shown throughout the City during our Centennial Celebration), let us know as soon as possible. We have only a few so far and we would really like to have District 1 represented! Thank you in advance.

Office Contact: Robbi Uptegrove – 954-828-5033; email: [email protected]. In addition to hosting two pre-agenda meetings twice a month, I am also available to attend your HOA meetings to update your neighborhood on what is going on in the City as well as answer any questions/concerns you may have. Please contact Robbi to schedule.


If you need to reach Commissioner Bruce Roberts, please contact his assistant Robbi Uptegrove at 954-828-5033 or by e-mail at [email protected]. To access the City Commission Meeting Agendas and Minutes, Click Here. To actually watch the meetings recorded and archived on the Commission Meetings Video Webcast and Archives web site, Click Here.

---





How Turtle-Safe Lighting Hit the Galt Mile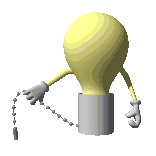 January 22, 2011 - At the onset of the Sea Turtle nesting Season, Galt Mile residents notice a change in how the seaward side of their homes is illuminated at night. Lamps are suddenly fitted with yellow bulbs or turned off altogether. Others fixtures sprout strange shields or screens. While saving electricity is a prominent association budget objective, it doesn't explain this seasonal phenomenon.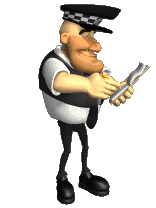 In April, 2007, the City of Fort Lauderdale sent violation notices to every beachfront Galt Mile association. The blank notice area was footnoted with "6-51 Artificial Lighting Violation.". The footnote referred to a little known city ordinance governing turtle-safe lighting requirements for beachfront communities. 14 days were allotted to cure the mysterious infraction. In a nutshell, it required associations to turn off lights illuminating the east side of each building during the eight-month turtle nesting season.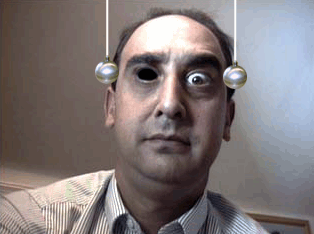 Within 48 hours, confused and irate managers and association officials from fourteen Galt Mile Community Association (GMCA) members contacted the neighborhood association with questions about the surprise violation notice. The obscure 2003 ordinance was shelved when the 2004 and 2005 hurricane seasons made enforcement impossible. The notice was a ham-handed attempt to revive the dormant regulation. The ordinance opens with "It is the policy of the City of Fort Lauderdale that no artificial light shall illuminate any area of the incorporated beaches of Fort Lauderdale, Florida." Any light source visible from the beach triggered a violation.

Darkening the rear of every building within two weeks would produce intolerable insurance and security repercussions. Legal liability for trip and fall incidents on darkened association property would be unquestionably dumped onto the City. The wholesale subrogation of medical claims for injuries, especially from elderly victims, would become a line item in the municipal budget. It also threatened beachfront homeowners with serious security consequences. When the neighborhood association informed the compliance officer that the member associations would see him in court, he requested a meeting.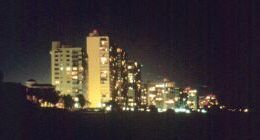 TURTLE HATCHLING DEATH TRAP

A few days later, GMCA officials met with Al Lovingshimer, the City of Fort Lauderdale Code Inspector who signed the notices. Addressing the heavy-handed manner in which associations were notified, Lovingshimer said "I regret any confusion caused by the threatening tone of the notices, we simply wanted to improve the survival rates for turtle hatchlings and their nesting mothers. It is unfortunate that half the boilerplate notice was devoted to non-compliance penalties. That was not the message we wanted to get across." He was charged with enforcing an ordinance that few residents were familiar with and fewer understood. Lovingshimer said that he simply wanted to explain the ordinance to Galt Mile residents. After admitting, "I don't know where to start," he asked for help.

Riparian Road Kill


TURTLE HATCHLINGS LEAVING NEST

For millions of years, nesting female sea turtles have been laying their eggs on our beaches. Their hatchling turtles were guided to the ocean by an instinct to travel away from the dark silhouettes of dune vegetation and toward the moonlight-illuminated open ocean. In many highly populated coastal areas, artificial lights near the beach are brighter than the moonlit ocean, reversing the turtles' biological compass. Nesting females seeking the darkened shore instead head out to sea where they cannot lay their eggs. If they find the shore and successfully deposit their eggs, the disoriented hatchlings travel inland, toward the artificial lights, where they often die from dehydration or predation by fire ants and ghost crabs. They also become "road kill" on local thoroughfares.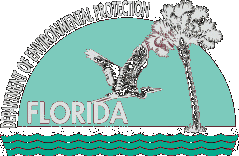 Sea turtles are either endangered or threatened (the loggerhead is the only species that has sufficient population to be classified as threatened in Florida). They are protected under the Federal Endangered Species Act of 1973 and Florida's Marine Turtle Protection Act (379.2431, Florida Statutes). Florida Law (F.A.C. Rule 68E-1) also restricts molestation or harassment of marine turtles, nests or eggs as well as the marine turtle habitat. The Florida Department of Environmental Protection (FDEP) and the Florida Fish and Wildlife Conservation Commission (FWC) together review permits for coastal construction under Chapter 62B, F.A.C. (Florida Administrative Code) that affects Marine Turtles. The state of Florida developed a model lighting ordinance (62B-55, F.A.C.) to guide local governments in creating turtle-safe lighting ordinances.

Broward County adopted Chapter 39, Article IX, Sec 39-107 in 1989. Ten years later, Pompano Beach followed their lead (Ords 99-18, 2000-64), Deerfield Beach in 2000 (Chapter 34, Article V, Sec 34-96), Hallandale Beach in 2001 (Ch. 6, Art. I), Lauderdale-by-the-Sea in 2002 and Fort Lauderdale in 2003 (Chapter 6, Article III, Div. 2, Sec. 6-51). Every jurisdiction that passed a local variation of the State template assigned a liaison to the Florida Fish and Wildlife Conservation Commission. Fort Lauderdale's official contact in 2007 was Al Lovingshimer.
Environmental Spooks


Lovingshimer complained that the City was being pressured by Tallahassee to achieve results at the expense of public safety. As the City's liaison officer with Florida Fish & Wildlife's (FWC) Sea Turtle program, he was summoned to Tallahassee for workshops organized to prepare local "representatives" for their duties. While most of the FWC personnel openly advocated diplomacy, restraint, education and good sense when enforcing a turtle-safe lighting ordinance, several oversight program officials attempted to enlist code officers to an agenda that deliberately fueled controversy with coastal residents. Postulating that the State's coastal environment could only be salvaged by purging beachfront residents, these bureaucrats were considerably more interested in fomenting a protracted environmental litigation than saving hatchlings.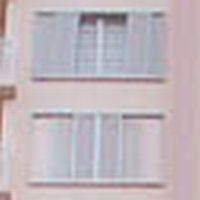 WINDOWS SHUTTERED FOR
8-MONTH NESTING SEASON???
FWC BIOLOGICAL ADMINISTRATOR
DR. ROBBIN TRINDELL

When Lovingshimer asked why he should follow their advice and risk a reprimand or suspension, they told him that this was a war, requiring "whatever it takes" to win. Lovingshimer described an incident wherein he was approached by two FWC officials who asked if he would be willing to order the shuttering of all windows overlooking the beach for the turtle nesting season (a mitigation strategy described in the ordinance). Another asked if he could disable (vandalize) lamps on private property (not part of the ordinance). He characterized them as a small but vocal clique of "dangerous CIA wannabes" who promote a radical agenda from within the State's environmental bureaucracy. Emphasizing that they do not reflect official FWC policy, Lovingshimer commented, "It's too bad, Dr. Trindell (FWC Marine Turtle Program Biological Administrator Dr. Robbin Trindell) has done so much to rescue these species from extinction while these loose cannons are undermining her efforts." He assured GMCA officials that their efforts to recruit local compliance personnel failed, stating, "Professional code compliance officers are dedicated to resident safety, not declaring war on the residents they are supposed to protect."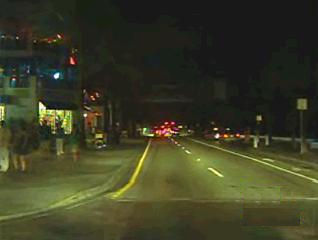 CITY DARKENS A!A

GMCA officials were initially concerned that Lovingshimer's anecdote was laced with paranoid overtones. However, when the City later turned off street lights along A1A before installing turtle-safe replacement lighting – virtually blackening the entire downtown beach area for months – it became evident that Lovingshimer was not only lucid, but dead on target.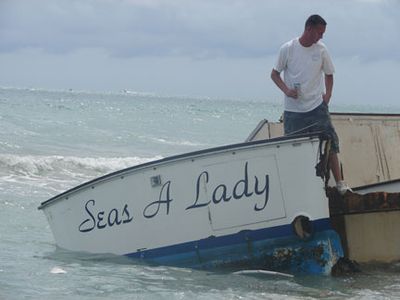 SEAS A LADY - NO IDENTIFICATION OR ENGINES

The City got another dose of the State's environmental schizophrenia when huge sections of the abandoned 50-foot fishing vessel "Seas a Lady" washed up on the Galt Mile beach on September 28, 2008. Despite complaints by hundreds of residents, former City Commissioner Christine Teel and Broward officials, the Florida Department of Environmental Protection refused to authorize cleanup of the admittedly hazardous wreck site, citing the proximity of a turtle nests – some hundreds of feet away. When the City Manager contacted FDEP weeks later, the agency still hadn't scheduled an inspection of a nest they knew to be non-viable. When a health alert was released by municipal and county health authorities, Commissioner Teel and former City Manager George Gretsas finagled a jurisdictional loophole and managed the cleanup. Fearing a threatened class action lawsuit by residents, the State backed off.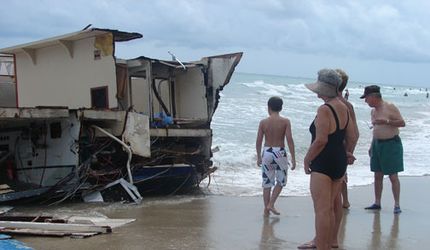 HUGE HAZARDOUS HULL SECTION

Ironically, the coastal Armageddon planned by Lovingshimer's "CIA wannabes" has seen a modicum of local traction. Repeatedly chaffed by the State's callous treatment of Galt Mile residents, some of our irate neighbors began crusading against environmental issues they historically supported. Local blogs became filled with anti- and pro-Sea Turtle rantings. Emails sent to newspapers and the GMCA by otherwise environmentally conscientious people suddenly expressed a level of hate for turtles that is usually reserved for mass murderers. At the height of last year's nesting season, when scores of residents sent admiring pictures of nest sites and hatchlings to the neighborhood association, less affable correspondences suggested opening seasonal "turtle bars" specializing in fried hatchlings or fresh soup.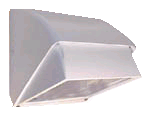 Responding to GMCA safety concerns for suddenly darkening the beach side of every association, Lovingshimer stressed the importance of finding a viable balance between residents' safety and survival prospects for the endangered species. He said that using motion detectors, screens, shields, downlights and fixtures incorporating light-management techniques could expedite compliance while minimizing many of the adverse safety impacts. Lovingshimer remarked "Since the ordinance was first passed, research has provided inexpensive new lighting options to address the problems for both people and turtles." Lovingshimer confided that he would consider his efforts successful if he could deliver a 50% improvement within two to three years.


Months earlier, academicians from Nova Southeast University patrolled the entire Fort Lauderdale coast to evaluate light sources illuminating the beach. As they passed each building, a camera operator videotaped the structure's ocean-facing east side while a colleague scripted relevant observations. They documented the placement and intensity of every light visible from the beach. Their report formed the basis for the violation notices later received by Galt Mile associations.
Negotiating Ingredients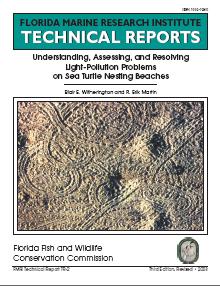 HOW COLOR (WAVELENGTH) OF LIGHT IMPACTS TURTLE BEHAVIOR

Using data recorded by the Nova team, Lovingshimer and GMCA officials opened a good faith negotiation. Lighting violations were first graded by their degree of impact on Sea Turtle behavior. The factors included color, brightness, proximity to the beach, and broadcast characteristics. The brightest lights that were closest to the beach were assigned an "A" rating while ambient or indirect light sources (much dimmer reflected light) were assigned "D" ratings. With the help of a lighting contractor, infractions were cross-classified by mitigation cost.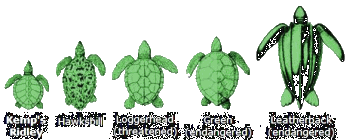 There are minor variations in how the 5 local species (Loggerhead, Green, Leatherback, Kemp's Ridley, Hawksbill) of Sea Turtles react to color, although they are all sensitive to colors with short wavelengths. Ranging into the ultraviolet, their color perception is strongest for short wavelength spectral violets, purples, blues and greens. The relatively high sensitivity of turtles to short wavelengths is not surprising considering that they live in a medium – the ocean – which selectively filters out long wavelength colors (to see brightly colored red, yellow or orange marine life, you'd better sign up for a shallow dive).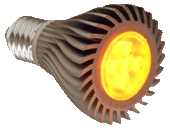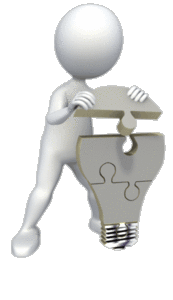 As such, replacing standard white light sources (which include the entire visible spectrum) with monochromatic yellow, orange or red lights is one acceptable compliance option. The average commercially available "yellow bulb" is actually a full spectrum white light source encased in a glass bulb with a yellow coating. This is functionally identical to an ordinary white light source. To achieve compliance, the light source within the bulb must emit monochromatic (single wavelength) yellow light. While the two bulbs appear the same to us, not so for turtles!


After reviewing the crunched data, GMCA officials determined that a vast majority of the violations could be easily resolved by in-house maintenance staffers inserting aluminum/composite shields or screens into or next to existing fixtures. When properly applied, these devices blocked light that would otherwise illuminate the beach without darkening deck surfaces. In fact, installing shields fitted with reflective coatings actually increased deck illumination. Unfortunately, roughly 10% of the violations could only be addressed by completely replacing heavy duty deck lamps costing $thousands. This was a problem.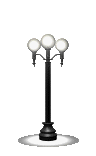 Associations were still reeling from the huge fiscal battering suffered from storm damage repairs, skyrocketing windstorm insurance rates and installation costs of impact rated hurricane windows and/or shutters. The recession was already taking a toll on property values and assessment obligations were inflated by non-contributing units frozen in foreclosure. Elderly residents on fixed incomes were often forced to decide between filling a prescription and eating dinner. Any lighting adaptation plan would have to be accomplished on a shoestring. Given that most deck lamps last about ten years, when an offending lamp reached the end of its serviceable life, the association could install a turtle-safe replacement without placing an early burden on the budget.


In a proposal to Lovingshimer, we offered to guarantee voluntary mitigation for 90% of the violations within two to three months if the City would allow associations with deck lamp violations to postpone any action until the need for replacement was imminent. Moreover, since these high intensity deck lamps were installed on association parking decks - a substantial distance from the beach - none of them fell into the "A" (most threatening) category. After consulting with former Inspections Manager Cate McCaffrey, Lovingshimer agreed. Going forward, instead of automatically citing associations for violations, code inspectors would work with associations to insure that compliance didn't sacrifice resident safety or blast holes in the association budget.
The Meeting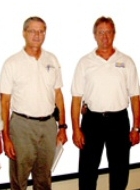 STEPHEN HIGGINS
AND LOU FISHER

Following approval of the arrangement by the Galt Mile Advisory Board a few weeks later, former Code Compliance chief McCaffrey offered to address association concerns by participating in a joint presentation by City and County environmental officials. At the May 7, 2007 Presidents Council meeting in Playa del Mar, after Lovingshimer summarized the general agreement, Natural Resource Specialist Lou Fisher from the Beach and Marine Section of Broward County's Natural Resources Planning and Management Division described how various types of lighting affect Sea Turtle nesting habits and hatchling behavior – the scientific rationale for the ordinance. Fisher works with retiring Broward Beach Administrator Stephen Higgins, a primary engineer of the Broward County Beach Renourishment Project.

BROWARD NAT RES
SPEC LOU FISHER

After Fisher congratulated Galt Mile Associations for voluntarily creating a vehicle that balanced resident safety with Sea Turtle survival, Lovingshimer introduced a series of discourses by McCaffrey, Building Department Director Valerie Bohlander, Public Works Facilities Manager Tom Terrell and Environmental Services' Kris McFadden.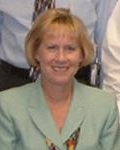 VAL BOHLANDER

Within the next three months, every association kept its commitment, addressing more than 90% of the lighting violations along the Galt Mile beach. Shortly after Lovingshimer declared the project a great success, the Galt Mile suddenly lost a good friend in Code Compliance – Al Lovingshimer passed away. On November 20, 2007, Lovingshimer was posthumously named "2007 Code Enforcement Officer of the Year" by Building Department chief Valerie Bohlander. Since then, several associations with deck lamp violations corrected those as well.

What Now?




Following Al Lovingshimer's untimely demise, Mike Maloney replaced Cate McCaffrey as Manager of the Code Compliance Division when Cate was named Director of Business Enterprises. GMCA officials met with Mr. Maloney at the Regency Tower to confirm our understanding with the City. By 2010, Lovingshimer's "turtle-safe lighting" hat was passed to Code Compliance officer Mario Sotolongo. Not only is Sotolongo familiar with the neighborhood and experienced with helping member associations explore frugal compliance options - like Lovingshimer - he assigns a higher priority to resident safety than racking up numbers for depopulation spooks in Tallahassee.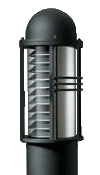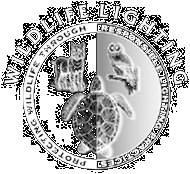 Since beachfront buildings first adapted seaward fixtures with shields and screens to quickly and inexpensively comply with City Law, the oceanfront evening environment of many associations has been noticeably darker for the past three years. Some association residents miss the brighter pool deck and patio walkway during evening constitutionals. As lamps that were hastily jury-rigged with blocking devices a few years ago give up the ghost, they can be replaced with high intensity bollards and other directional fixtures – preferably as part of a professional lighting plan – that will brighten the deck without illuminating the adjacent beach.
A Heads Up



A few months ago, several associations reported receiving telephone threats from someone claiming membership in an organization with enforcement authority for the City lighting ordinance. The caller threatened the associations with punitive consequences unless certain lighting elements were immediately altered. After investigating the incidents and contacting Fort Lauderdale's Code Compliance Division, the claim was found to be fraudulent.

The caller actually belonged to a group with a permit to rescue endangered hatchlings and document disorientation events. They have no authority to issue violation notices or exact penalties. Evidently, the calls were made by an overzealous volunteer who seemingly overstepped the bounds of her organization's mandate. Since the incident isn't reflective of how the organization ordinarily operates, the parties shall remain nameless.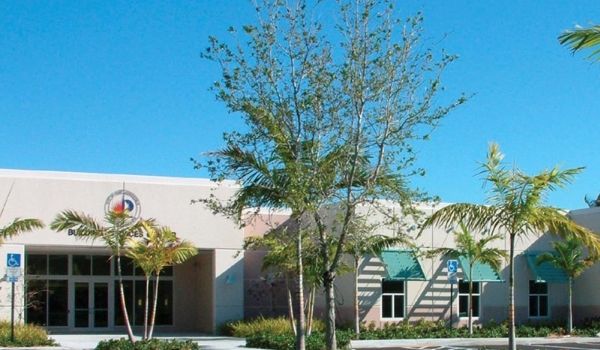 FORT LAUDERDALE BUILDING DEPARTMENT

Inasmuch, the only authority empowered to enforce the City's lighting ordinance is the Code Compliance Division of the Fort Lauderdale Building Department. To avoid headaches and save money, associations planning to alter or upgrade their lighting should contact Mario Sotolongo at 954-828-6326. While keeping the neighborhood association up to speed, Mario spent the past few years working directly with member associations to remedy legitimate violations or reject baseless or unreasonable complaints. In November, 2010, while assisting four Galt Mile associations upgrade or modify beachfront lighting, Sotolongo said "In this neighborhood, most people and their associations want to do the right thing. However, they want lighting solutions that are right for both people and turtles." Words of wisdom!

Click To Top of Page

---


COOPERATIVE FEEDING PROGRAM


Galt Ocean Mile



2011 Food Drive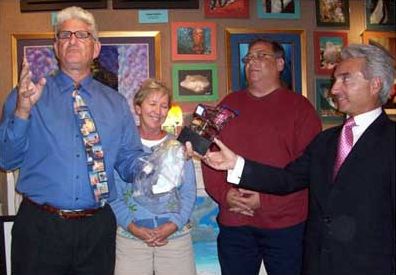 SCOTT WOODBURN & DOMENIC FARO TOAST
LAST YEAR'S TROPHY WINNER EDGEWATER ARMS

February 14, 2011 - On February 4th, Cooperative Feeding Program (CFP) Executive Director Scott Woodburn notified the Galt Mile Community Association about plans for the annual Galt Mile Food Drive. While the message could be timely posted on the Galt Mile web site, it missed the February edition of the Galt Mile News by 4 days. Woodburn represents Broward County's lead agency for the provision of services to the hungry and homeless. For 25 years, the Cooperative Feeding Program has provided counseling and support to help economically besieged families out of the throes of difficult times. This is the 5th annual Galt Mile Food Drive since Woodburn teamed with Fort Lauderdale Real Estate proprietor Domenic Faro (a past president of the Cooperative Feeding Program) and Marc Hamelsky in 2007 and convinced the neighborhood association to sponsor a friendly contribution competition among its member associations.
FIRST LUTHERAN CHURCH

A forerunner to the Cooperative Feeding Program was launched in 1982 when Pastor Luther Anderson of the First Lutheran Church in downtown Fort Lauderdale turned donations from Church members into a small pantry with food for the needy. The neighbors took umbrage when homeless and hungry people pleading for something to eat filled the street. As the service strained to keep pace with ever expanding demand, it underwent several relocations and corporate adaptations. Its initial 1987 501(c)(3) certification as the not-for-profit "Lutheran Cooperative Feeding Program of Fort Lauderdale, Inc." was restructured by 1991 as the 501(c)(3) Nondenominational "Cooperative Feeding Program", passing both control and outreach from Lutherans to anyone in need. Relocated to the Salvation Army's 1445 West Broward Boulevard headquarters, its nondenominational service mission enabled the organization's eligibility for FEMA resources.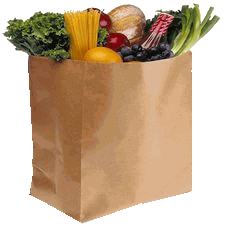 From the humble beginnings of distributing a few peanut butter and jelly sandwiches to the homeless, to today's provision of 1.2 million meals a year, the agency's dramatic development has reflected both the growing numbers and the growing needs of the poor in our community. The CFP has entered into formal collaborative service agreements with about 100 agencies, entitling them to prescreen clients for emergency services. In addition to hot meals, the program's beneficiaries recieve counseling and classes in life skills as well as access to job training, health clinics, haircuts, pharmaceuticals, etc. Rents were paid and move-in costs were provided to help families facing the tragic national disgrace of homelessness.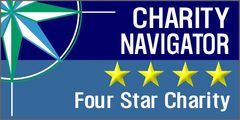 Operating solely on the funds and gifts generated by socially conscious individuals, businesses and organizations like the Galt Mile Community Association, the Cooperative Feeding Program doesn't abide corporate conveniences. Charity Navigator, America's premier independent charity evaluator, rates the operational efficiency, administrative functionality and financial health of over 5,500 of America's largest charities. The Cooperative Feeding Program has earned the organization's highest "Four Star" rating. A remarkably pork-free 8.2% administrative overhead - audited - means resources are smoothly expedited from donors to hungry families.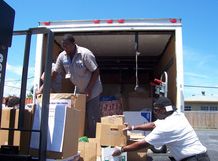 6 TONS OF GALT MILE FOOD FILLS VAN

The Cooperative Feeding Program community kitchen serves between 400 - 600 meals per day. Open 7 days each week (Mon-Sat 9-11 AM and Sunday 11- 12 PM). As the economy increasingly victimizes families, lines at The CFP wind further down the sidewalk, often into the street. They provide about 50-60 showers a day to individuals and families who have lost their homes. They plan to build additional showers in order to reduce long waits of four to five hours for a shower. To save money on paper products and truncate potential shower accidents, they installed environmentally friendly Tornado Body Dryers. Typically, 6,000 - 8,000 lbs of food must be packaged into vans filled with 250 family food boxes that are distributed to hungry clients each and every day.


As in previous years, Galt Mile residents are called upon to rifle through their kitchens, bagging canned meats and fish, canned fruits, canned vegetables, canned meals, soups (canned and instant), peanut butter & jelly/jam, dried milk, pasta, rice, cereal and paper & plastic grocery bags. Baby food and baby formula (powdered or canned) and diapers of all sizes are needed to fill the repository bags. Galt Milers will also be asked to donate hygiene supplies such as small shampoos, conditioners, soap, toothbrushes, razors, and shaving cream to help those living on the edge. Checks payable to the Cooperative Feeding Program will also be accepted. Checks should be segregated until they are picked up, when the association Captain will disburse the collected checks. Each dollar converts to 1 pound of food - or one point - toward the Association's total.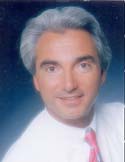 DOMENIC FARO

SCOTT WOODBURN

Without changing its mission, format or commitment, the program donned a new face last year, and is now officially known as LifeNet4Families / The Cooperative Feeding Program. As is his annual habit, Woodburn attached the annual Food Drive announcement to an email. He opens by stating "Attached is our 2011 food drive news letter outlining this years effort. I ask that you take note of the dates and activities. I will be coming around with the 5k posters in the next week or so and would ask that you urge your condo residents to participate. Its our kick off event and look to get a good crowd out, With the amount of folks who like to walk in the morning, we should be able to get a good group out. Thanks." The joint message from Woodburn and Faro is as follows: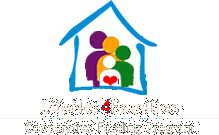 5th Annual
2011 Galt Mile Community Association
Campaign to reduce hunger in Broward County...


Hello everyone,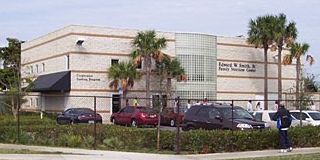 COOPERATIVE FEEDING PROGRAM HEADQUARTERS

Hunger continues as a real problem in Broward County. But with your help again this year WE can make a difference.

Over 20,000 lbs of food and cash was donated in your 2010 effort and best of all, we helped so many people in desperate need of our assistance. You really did make a difference, GREAT WORK!!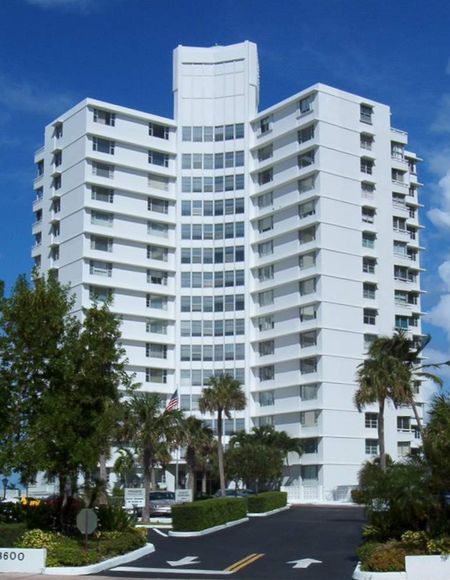 EDGEWATER ARMS - ANNEMARIE
ADAMS 2008-09-10 GRAND CHAMPION

The goal for 2011 will be to beat the record of the 2010 drive and lets hope we can make our top ten list much more competitive. Congratulations to Edgewater Arms our three time repeat food drive winners. I hope more condo associations are up for the challenge, lets make a good run at them this year.

The 2011 food drive will again feature a special Kick off Luncheon for all Presidents & Condo Team Captains on Friday February 25 at noon at the Fort Lauderdale Real Estate office in the Ocean MarketPlace plaza, sponsored by Domenic Faro. This is our last opportunity to meet before the drive begins to answer questions, pick up our supplies, posters and food deposit boxes.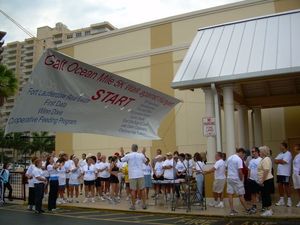 GALT MILERS START 5K WALK AT WINN DIXIE LAST YEAR

The drive kicks off with a 5K Hunger Awareness "Walk/ Run against Hunger", on Sunday, February 27. Registration is @ 8 AM, kids under 12 free with a 5 can food donation, only $10 for others, you get refreshments, t-shirt and a good morning work out.

The Food drive begins on Monday, February 28 for the month of March, ending on the 31st.

Important note: For those who would rather donate money we wlll accept checks, and every dollar will equal one pound of food for recording purposes.

Sincerely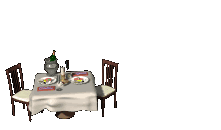 Domenic Faro
Fort Lauderdale Real Estate & Home Design

Scott A. Woodburn


LifeNet4Families/Cooperative Feeding Program
954-629-7381


[email protected]

LifeNet4Families
1 NW 33 Terrace, Ft Lauderdale, Florida 33311
954-792-2328, fax 792-9982
www.LifeNet4Families.org
Click To Top of Page

---
Eric Myers to the Rescue


A Day at the Beach!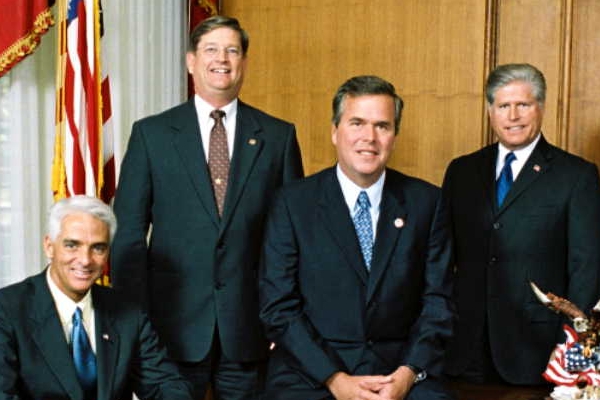 2003 FLORIDA CABINET - AG CHARLIE CRIST
SEC. OF AGRICULTURE CHARLES BRONSON
GOV JEB BUSH, CFO TOM GALLAGHER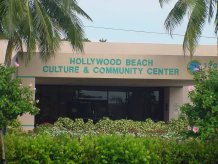 THE HOLLYWOOD BEACH
COMMUNITY CENTER

March 6, 2011 - On April 30, 2002, two busloads of Galt Mile residents attended a public hearing at the Hollywood Beach Community Center in support of the Army Corps of Engineers plan to renourish our shrinking beaches. On May 13, 2003, a contingent of eight Galt Mile residents flew to Tallahassee to refute allegations by vested interests in the Real Estate and Scuba lobbies that coastal residents "don't want their beaches renourished." Upon hearing our neighbors' testimony, the Florida Cabinet decided to include beaches from Fort Lauderdale to Pompano in the Broward County Shore Protection Project. To enhance environmental protections for the upcoming Segment II (Fort Lauderdale) stage of the County's coastal rescue plan, the Florida Cabinet mandated an 18-month monitoring period following the renourishment of South Broward's Segment III beaches.
HOPPER DREDGE LIBERTY ISLAND AT
JOHN U. LLOYD BEACH STATE PARK

When the hopper dredge "Liberty Island" pumped a last load of sand onto the beach at John U. Lloyd Beach State Park on February 8, 2006, it marked an end to the South County portion (Segment III) of the project and triggered the 18-month monitoring countdown. In late August of 2007, a report compiled by academicians from the Nova Oceanographic Center, a joint venture of coastal engineering consulting firms (Coastal Planning and Engineering, Inc., Olsen Asssociates, Inc., etc.) and Broward staff scientists arrived at the Tallahassee headquarters of the Florida Department of Environmental Protection (FDEP).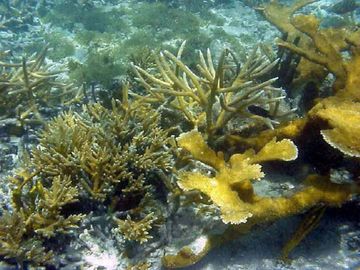 THREATENED ELKHORN AND STAGHORN CORALS

Noticing that the report documented two species of coral Federally designated as "threatened" in 2006, FDEP advised their Broward counterpart to add these new corals to the list of protected marine organisms prior to the upcoming Segment II project. Since Broward Beach Administrator Stephen Higgins built an impeccable reputation compiling scientifically bulletproof responses to similar modification requests, FDEP officials were understandably perplexed when Higgins seemingly fell off the map.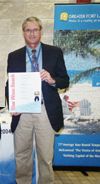 STEPHEN HIGGINS
BEACH WIZZARD

For decades, Higgins spearheaded the County's world class beach maintenance policy. He won staunch support for the renourishment program by addressing scientific concerns expressed by a formidable gauntlet of Federal, State and NGO (Non-Governmental Organizations) environmental watchdogs. His authoritative environmental treatises satisfied the Environmental Protection Agency (EPA), the National Marine Fisheries Service (NMFS) and the U.S. Fish and Wildlife Service (USFWS) in the Federal government. On the State level, his comprehensive reports made the Florida Fish and Wildlife Conservation Commission (FWCC) and the Florida Department of Environmental Protection (FDEP) into allies. Higgins' landmark environmental impact statements earned the respect of the Florida Audubon Society, the Nature Conservancy, Florida Communities Trust and prominent environmentalists like Roy Rogers.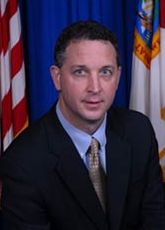 FORMER FDEP SECRETARY
MICHAEL W. SOLE

Suddenly, when asked by GMCA officials about the Segment II project, County beach officials responded with a series of irrelevant diversions throughout 2008 and 2009, focusing instead on additional erosion control devices and a nondescript search for sand. Concerned about the lack of progress, the Galt Mile Community Association contacted Michael Sole, who served as FDEP Secretary under former Governor Charlie Crist. Sole informed GMCA President Pio Ieraci that Broward Beach officials hadn't responded to Departmental inquiries for more than a year. While the two agencies were locked in this dilatory two-step, the Federal and State permits authorizing the project expired.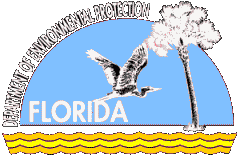 Prior to proceeding with Segment II, Broward beach officials would first have to repeat the environmental testing required for a new federal permit. Since Michael Sole, a Marine Biologist, worked with Higgins in Broward County before his appointment to FDEP, he was familiar with the project's scientific and engineering parameters. While a painful repetition of the federal permit process was unavoidable, Sole granted Higgins a 5-year State permit extension through June 4, 2014, saving the Broward Beach Administrator months of bureaucratic tedium. The extension proved to be a parting gift. A year later, Sole stepped down as FDEP Secretary while overseeing the State's response to the Deepwater Horizon fiasco and accepted an offer from Florida Power & Light to serve as Vice President of their Governmental Affairs Department.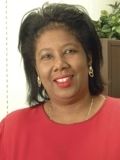 BROWARD Administrator
BERTHA HENRY

When public officials in Fort Lauderdale, Lauderdale-by-the-Sea, Deerfield Beach, Pompano and other project stakeholders learned about the County's monumental misstep, they went ballistic. Hoping to quell the exploding enmity, Broward County Administrator Bertha Henry sent a beach renourishment update to former Fort Lauderdale City Manager George Gretsas on May 27, 2010. She concluded her summary of beach project issues with the comment "Broward County-conducted beach construction in Segment II is targeted for November of 2011, pending completion of the engineering/design and permitting processes in a timely fashion." Shortly afterwards, Beach Administrator Higgins announced that he would retire in 2011. Although he would continue as a consultant, his primary duties would be assumed by Deputy Director Eric Myers of Broward's Environmental Protection and Growth Management Department. Myers was Higgins' boss.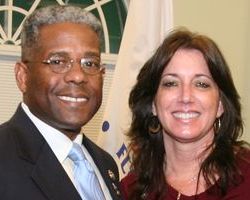 CONGRESSMAN ALLEN WEST AND
STATE SENATOR ELLYN BOGDANOFF

On February 3, 2011, Myers attended the Town Hall meeting convened to introduce newly elected Congressman Allen West and Florida State Senator Ellyn Bogdanoff. Since the beach renourishment project is a joint federal, state and county effort, he was soliciting Allen West's assistance in securing promised federal reimbursement for funds advanced by the County. After offering an unqualified apology for Broward's gaffe, Myers asked attending GMCA officials what he could do to help "make things right." Myers would have to accept responsibility for his agency's breakdown prior to resurrecting its ruptured reputation. He was invited to attend the February 7th Presidents Council meeting at Coral Ridge Towers, where he would have an opportunity to confront flustered constituents.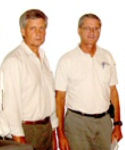 ERIC MYERS AND STEVE HIGGINS

At the meeting, Myers shared the floor with City Commissioner Bruce Roberts and County Commissioner Chip LaMarca. Admitting to the County's exasperating lapse, he told association officials that he would hereon in provide regular updates about the renourishment project. He also promised to avoid sugar coating reports with political spin. Exclaiming that he wants to build a relationship based on mutual trust, Myers said that he will need community support to achieve our common objectives.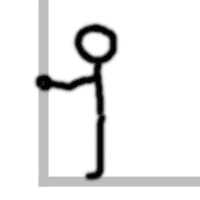 When irate attendees roasted Myers for his predecessor's dereliction, he conceded their right to be angry. Myers then lowered the boom, stating "I understand that you have repeatedly been told that the project is scheduled for late 2011. I don't believe that's possible. Since we must first complete the Federal permit process and collect the State and Federal funds allocated to the project, a far more realistic target date is late 2013." Roughly 80 attending association officials groaned in unison.

For the past decade, increasingly frustrated Galt Mile residents have been anxiously awaiting promised repairs to what the Florida Department of Environmental Protection characterized as "Broward's severely eroded beaches." Given the County's cosmic blunder, beach officials must now also address its residents' severely eroded nerves. After offering an olive branch to the Galt Mile community, Myers said that he assigned himself that task.

ERIC MYERS

True to his word, Myers returned to address the May 2nd Presidents Council meeting at Ocean Manor. He reported some success with collecting funds reimbursed to Broward for the completed south county segment of the renourishment project. He estimated that the federal permitting hurdles for Segment II (Fort Lauderdale – Galt Mile) would consume the next 18 to 20 months, after which the county can begin accepting contractor bids. He further refined the projected start date to October 2013.

Myers explained that the Army Corps of Engineers, an agency whose Final Environmental Impact Statement (FEIS), General Reevaluation Report (GRR) and Record of Decision (ROD) are prerequisites to the Federal permit, will be performing tests along the entire Segment II oceanfront, including the Galt Mile beach. Since beach ownership is shared by the associations lining the shore, the agency's engineers must request access before they can proceed with fulfilling the terms of the permit. Reminding attendees that he promised to expedite the project whenever possible, Myers said, "If each beachfront association would sign an easement providing beach access to the Corps of Engineers, it would speed things up. I will send a copy of the easement to Pio (Ieraci) and Eric (Berkowitz), who can then distribute the document."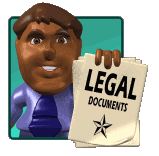 Following Myers' update, the two GMCA officials asked member associations to have their respective attorneys review and approve the easement prior to signing off. The legal review will insure that the easement is strictly limited to construction-related renourishment efforts, precluding any unintended concession of general access rights. Yes, boys and girls, we do own our beaches (subject to public riparian rights – of course).

---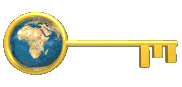 March 14, 2011 - On August 13, 2010, the Federal Housing Finance Agency (FHFA) issued a media release proposing a regulation to ban the use of deed-based or covenant-based transfer fees. The FHFA's stated intention was to prevent Real Estate speculators from incrementally bloodletting homeowners whenever a property is sold. Private transfer fees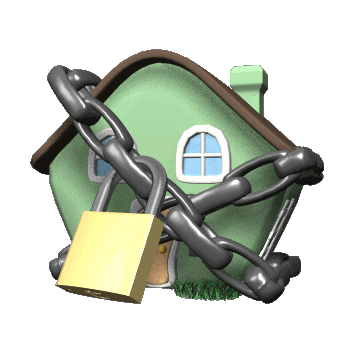 - commonly referred to as a "flip tax" - often go to unidentified third parties for questionable services or simply enable developers to squeeze an unearned premium from homebuyers. When the FHFA released its strategy for excising these parasitic elements from the purchase process, the poorly drafted proposal also threatened to devalue properties owned by millions of association members across the country. Thanks to the efforts of the Community Association Institute (CAI) and tens of thousands of concerned unit owners (including many Galt Mile residents); we may have dodged a catastrophic mortgage lockout.

The real target of the FHFA's new rule was an investment vehicle devised by Freehold Capital Partners of New York. Restricted or banned in 18 states, participating developers or property owners record long-term covenants requiring payments to trustees or other private parties whenever the property is resold. Under the Freehold program, a 1% fee is paid by the seller at every closing over a 99-year period. A trustee distributes the funds to investors, which usually include the original developer.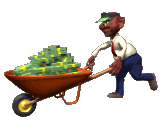 Harvesting these private transfer fees is an extraordinarily lucrative endeavor, since a century of inflating property values can easily quadruple the developer's income from any participating property. While raising the cost of every enrolled property, the Freehold flip tax primarily burdens home buyers in professions requiring frequent relocations, like military families, corporate professionals, seasonal workers and government employees. Since the fees are structured as liens on the underlying real estate, sellers are often oblivious to their "silent partner" until they close on the property.

When Freehold's property portfolio grew from $488 billion in 2009 to $600 billion in 2010, their contention that "Reconveyance Fees" barely burdened the cost of Real Estate became an inside joke on Wall Street. After watching this scam assume cosmic proportions, a caucus of 11 organizations promoting widely divergent agendas joined to form the "Coalition to Stop Wall Street Home Resale Fees". Comprised of veterans groups, consumer advocates, labor unions representing transport workers and government employees, the National Council of La Raza, libertarians and property rights groups, these strange bedfellows were spearheaded by two Washington juggernauts, the title insurance industry and the realtors' lobby.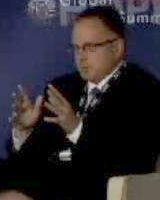 FHFA DEPUTY DIRECTOR
STEPHEN CROSS

Since the Freehold-style transfer fees openly violate Federal Housing Administration (FHA) regulations, the organization lobbied Treasury Secretary Timothy F. Geithner to pressure Fannie Mae, Freddie Mac and the 12 Federal Home Loan Banks into delisting such properties from mortgage eligibility. Deputy Director Stephen Cross of the FHFA's Division of Federal Home Loan Bank Regulation agreed, stating "FHFA is concerned that the fees fund purely private streams of income for select market participants and do not benefit homeowners."

The FHFA objects to the private transfer fees because they artificially raise the cost of homeownership. When those fees are washed through a Cayman Islands numbered account en route to invested developers, the Agency's concerns are well founded. However, the FHFA rule would also apply to transfer fees used by many community associations to verify information alleged by prospective applicants for association membership. To insure that these dedicated transfer fees were equitably applied, most associations hard wired them into their governing documents as deed restrictions.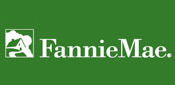 Since the FHFA rule didn't distinguish between legitimate association transfer fees and those that serve as ethically dubious income streams for developers or undisclosed third parties, enacting the regulation as originally constructed would butcher the association market. If the proposed regulation were approved, Fannie Mae, Freddie Mac and the Federal Home Loan Banks – Government Sponsored Enterprises under FHFA control – would be prohibited from buying mortgages in community associations with deed-based transfer fees. As a consequence, lenders would refuse mortgage financing for those properties. Overnight, the association's units would be rendered unmarketable to any buyer without cash-stuffed Hefty Bags.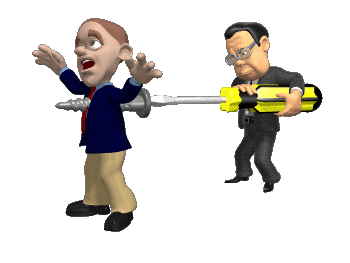 When the FHFA failed to discriminate between association transfer fees and those that fuel the Freehold cash machine, the anti-fee Coalition issued a strongly worded supplication to the agency, "Don't let Freehold muddy the water on this one - make sure that every homeowner knows the difference between their sneaky for-profit covenants and the communal amenities structure that HOAs and Condo associations use to benefit the property and the community."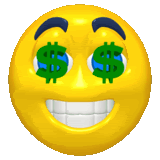 They insisted that Freehold violated the longstanding real estate principle that "Any covenant that burdens the land should also benefit the land," since their "for-profit transfer fees provide no service or benefit to homeowners, raise the costs of home ownership and direct money straight back to Freehold and other third parties." In an unambiguous declaration of support for association transfer fees, they conclude "Resale fees levied by homeowners' and condo associations, in contrast, direct money back towards homeowners in the form of infrastructure and amenity improvements. This is what differentiates them from the private, for-profit transfer fee that the Coalition opposes."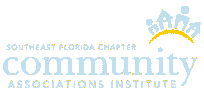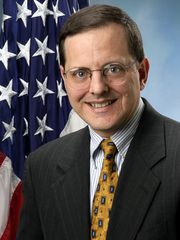 FHFA ACTING DIRECTOR
EDWARD J. DEMARCO

Fortunately, FHFA Acting Director Edward J. DeMarco agreed to weigh public input before dropping the hammer and implementing a mortgage prohibition. Drawing on its credibility as the nation's foremost educational resource for Common Interest Communities, the Community Association Institute (CAI) raced to document the need for an association exemption before DeMarco's response deadline. By combining results of a massive association survey with their existing database, CAI was able to statistically demonstrate that association transfer fees fully complied with Agency regulations.

By structuring reimbursement as a transfer fee, associations insure that screening and document handling costs are paid by the applicant, not the membership. Unlike private homebuyer "flip taxes" that invariably disappear into hopelessly blended offshore accounts, deed based fees collected by condos and HOAs fund improvements that directly benefit the association in which the homebuyer is a stakeholder. The dedicated funds are segregated, identifiable in the association budget and provably expensed, thereby meeting each of the Agency's eligibility standards.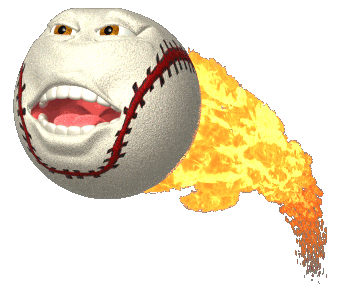 In late January, CAI hit a home run. Their statistical foundation paved the way for unit owners to bury the Agency in supportive correspondences. As a result, the FHFA adapted the rule to exempt community associations from a deed-based mortgage lockout. Two mildly threatening pitfalls remain. When the amended rule was entered in the Federal Register on February 1, 2011, it triggered a 60-day comment period. Until April 2nd, disgruntled investors can pummel the agency with self-serving recommendations aimed at delaying a final resolution. Secondly, if an association's deed-based transfer fees fail to provably benefit the membership, the exemption rightfully reverts to primordial ooze. That aside, kudos to CAI!

---


Commissioner

Bruce Roberts



Vision Plan || Beach

Fix || Fund Balance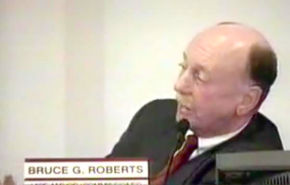 COMMISSIONER BRUCE G. ROBERTS
March 27, 2011 -

In Commissioner Bruce Roberts' mid-March 2011 Newsletter, he updates the enigmatic Visioning Committee's progress, the status of the City Manager search, beachside construction, bids for curbside recycling collection services and a Finance Department estimate supporting a currently healthy reserve.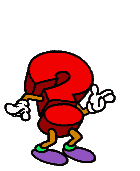 When the City Commission appointed a Visioning Committee, suppositions for its rationale ranged from a support group for the blind to a program assessing the long-term affects of psychotropic drugs on the homeless. According to Resolution 09-303, its purpose is to "Develop and recommend to the city commission an initial model plan that outlines a process to seek the perspectives of under-represented individuals so that a citywide vision will reflect the hopes and viewpoints of all residents in the City of Fort Lauderdale; and to organize a broad based, community focused process and produce a vision plan for the next century that will guide the city commission in their policy and decision making." Amen.

Notwithstanding whether or not they met their somewhat convoluted mandate, their February 2011 decision should satisfy most of the people that live and work in Fort Lauderdale. Instead of embarking on a mythic quest to find an all-encompassing citywide vision, they decided to hire the best city planners that came to the table. One of thirteen regional planners and urban designers considered by the Committee, Wallace Roberts & Todd LLC (WRT) banged out award winning design plans in Philadelphia (PA), Portsmouth (VA) and Greensboro (NC). In Florida, they produced visioning plans for the Village of Key Biscayne and Sanibel – a project that won the 2007 Landmark Plan Award from the American Planning Association. Congrats to the Visioning Committee. The $403,540 approved by the City Commission for the WRT Fort Lauderdale Vision Plan is money well spent.

While evaluating search models for a new City Manager last October, Commissioners Bruce Roberts and Bobby DuBose expressed a preference for interviews by a sizable public panel, similar to the selection model used to choose the Police Chief. Leery of "certain activist groups overwhelming the process," Mayor Jack Seiler insisted that the City Commission question the candidates. When Dubose observed that Seiler's plan squelched public input, the Mayor disagreed, asserting that the public would be allowed to "watch the meetings and provide feedback." With crusading activists reduced to impotent onlookers, the Commission plans to interview the finalists in April. The public, of course, can watch and provide feedback – something like Star Search.

Roberts is rightfully pleased with the City's fiscal safety net. Unlike the last time Fort Lauderdale faced a fiscal crisis, the City has a few gallons in its reserve tank. If the Finance Department's estimated undesignated fund balance weathers the auditor's red pen, in addition to packing the maximum required 15% of operating expenditures, the Commission will enter the next budget maelstrom with an extra $24 million stuffed in the municipal mattress. If that fails to plug a potential shortfall, they can whittle off another $13 million and still manage a minimally acceptable 10% cushion. Was it last year that Charlotte Rodstrom characterized the hefty safety net as unfair to taxpayers? Read on... – [editor]


From The Desk of


Commissioner Bruce G. Roberts
Visioning Committee - A New Vision for Fort Lauderdale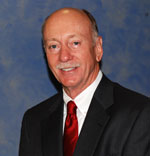 DISTRICT 1 COMMISSIONER
BRUCE G. ROBERTS

In 2010, the City Commission established a Visioning Committee to spearhead a community initiative to outline a vision for Fort Lauderdale's future. The Committee's charge is two-fold:
Determine the most effective way to reach out to the community to seek input on the vision for Fort Lauderdale from all individuals, including those that are under-represented;

Use the information obtained to craft a city-wide vision that reflects the hopes and viewpoints of all stakeholders and guide the City Commission in their future policy and decision-making.


Chaired by former City Commissioner Tim Smith, the 11-member Committee represents diverse experience in banking, real estate, development, smart growth and government. Other members of the Committee include Vice Chair Stanley Eichelbaum and former City Commissioner Gloria Katz. At the February 15th Commission Meeting, it was decided to accept the Visioning Committee's recommendation to employ Wallace, Roberts & Todd to conduct and facilitate this process.
City Manager Search


As indicated in a previous newsletter, we had selected Bob Murray & Associates to work with our citizen City Manager Search Committee to narrow the field of applicants to a manageable number, which would then be interviewed by your Commission at a public meeting. We are tentatively set to conduct those interviews in mid April. We will announce specific information as soon as it becomes available.
Makeover at Fort Lauderdale Beach Park Parking Lot Begins



The renovation of the Fort Lauderdale Beach Park parking lot has begun. The City began demolition of the parking lot at 1100 Seabreeze Boulevard as part of a 1-year project that will include improved access, ADA enhancements and beautification of the parking area. Under the renovation plan, the City will place utilities under ground. The existing retaining wall will be replaced with a new wave wall that will match the existing wall located north of the park. Trees will be setback from A1A as required by the Florida Department of Transportation. The existing sidewalk will be widened from seven feet to 13 feet and turtle compliant lighting will be installed. Landscaping plans include 104 new Coconut Palms, 12 relocated Sabal Palms, 45 new Green Buttonwood Trees, seven Thatch Palm Trees, as well as ground cover, shrubs and a decorative fence. The parking lot will be milled and resurfaced in phases for the purpose of accommodating parking customers during much of the construction project. While the work is being completed, convenient barrier island parking alternatives include the following:
"E Lot" on East Las Olas Circle (located below the Las Olas Boulevard Bridge)

"Oceanside Lot" at 400 Seabreeze Boulevard (A1A & E Las Olas Boulevard)

"R Lot" at 3031 Sebastian Street (A1A at Sebastian Street)

"U Lot" at SE 5 Street & A1A (adjacent to Alexander Park, across from the Swimming Hall of Fame)
Street parking is also available at several locations.
Curbside Recycling Collection Services



COMINGLED RECYCLABLES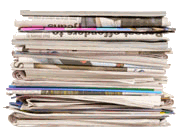 PAPER

Currently, there is an Invitation to Bid (ITB) for Curbside Recycling Collection Services. This contract provides for 1 year of the current separated materials bin service and converts to single stream cart service beginning with the second year of the contract. Recent industry reports indicate significant improvements in residential recycling when single stream service is implemented along with cart service and a strong education program. At this time, the Resource Recovery Board (RRB) has committed to refunding member cities a minimum of 50% of the cost to purchase the new carts and possibly more. Once the City has received final word from the RRB, Public Works staff will present funding options to the Commission for cart purchase above the RRB refund amount, should it be required.

Graffiti Hotline



The commission office has been getting calls regarding graffiti on fences, poles, buildings, etc. - Please call 954-828-6402 if you see graffiti that needs to be cleaned up.
Undesignated Fund Balance of the General Fund



The Commission requested the Finance Department provide an estimate of the undesignated fund balance of the General Fund as of September 30, 2010. As of today, the estimate for this balance is in the range of $62 million to $69 million. Please remember this is subject to final audit adjustments, which may increase or decrease the final balance. This estimate also includes the 10% to 15% policy requirement of a minimum undesignated fund balance calculated against the operating expenditures (estimated at $256.4 million) of the General Fund for the fiscal year. The minimum undesignated fund balance range is estimated to be from $25.6 million to $38.5 million. This results in a minimum estimated amount of $23.5 million above the 15% maximum described above. The final audited undesignated fund balance amount will be available and presented to the Commission with the Comprehensive Annual Financial Report due April 5, 2011.

Your Commission remains committed to watching your tax dollars. As a reminder, when we compare Fort Lauderdale to Florida's 20 largest cities, we have the 2nd lowest millage rate in the state. On February 21st, we conducted a second public workshop with our Budget Advisory Board. They are working with our staff to identify further efficiencies of operation and budget reductions. The next public workshop will be on April 23rd at 7 PM.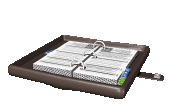 ROBBI
UPTEGROVE

Office Contact: Robbi Uptegrove – 954-828-5033; email:

[email protected]

. In addition to hosting two pre-agenda meetings twice a month, I am also available to attend your HOA meetings to update your neighborhood on what is going on in the City as well as answer any questions/concerns you may have. Please contact Robbi to schedule.


If you need to reach Commissioner Bruce Roberts, please contact his assistant Robbi Uptegrove at 954-828-5033 or by e-mail at [email protected]. To access the City Commission Meeting Agendas and Minutes, Click Here. To actually watch the meetings recorded and archived on the Commission Meetings Video Webcast and Archives web site, Click Here.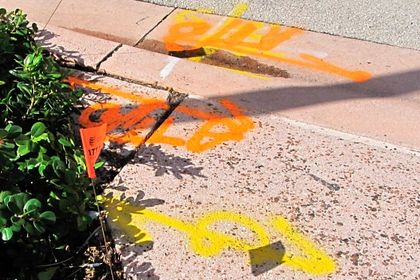 GALT MILE UTILITY GRAFFITI

April 12, 2011 - For more than a decade, the Galt Mile Community Association met with intermittent success while trying to enforce a City promise to maintain in a "Disney-like manner" the self-funded landscape and hardscape features included in the 1993 Galt Mile Improvement Project. In late 2008, alternating periods of healthy green and crispy brown sidewalk beds finally came to an end.
JOSÉ "CHEPO" VEGA

Appointed by the Galt Mile Community Association Advisory Board, Commodore resident José "Chepo" Vega provided two ingredients required to reverse the rotating neglect - unrelenting oversight and the dogged pursuit of City officials charged with neighborhood maintenance. For more than a year, Chepo has undertaken a campaign to eliminate the local incarnation of a nationwide street blight he calls "Utility Graffiti".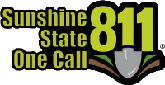 Intuitively, it's a no-brainer. "Just make the bums who vandalize our streets erase their stinkin' mess. What's the big deal?" It's not that simple. The cryptic multicolored ciphers aren't random insults to the neighborhood's aesthetic integrity. They are the functional by-product of a company parented by the State Legislature, Sunshine State One-Call of Florida, Inc. (One-Call or SSOCOF).
The company maintains a current and comprehensive statewide database of buried system components belonging to their extensive membership of public utilities and private companies (operators). When informed of a planned excavation anywhere in the State, One-Call notifies member operators with facilities in the area of the proposed excavation or demolition. Within two business days (except when emergency repairs are indicated), they deploy an 8-color palette and scores of anagrammatic identifiers to mark the location of interred gas lines, pull boxes, water lines, electrical plexus, telephone linkages, cable conduits and other buried utility components. They also generate a similarly marked hand-held map for delivery to the excavator. Armed with a map of the buried utility elements, the job can proceed without wreaking havoc on local utility services. Before the One-Call system was legally formalized in Florida, black-outs, dry-outs and the loss of telephone, internet and television services hit buildings, blocks or entire neighborhoods with alarming frequency.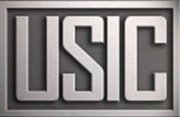 Marking an area for excavation requires high-priced personnel using a pantheon of expensive electronic detection equipment. The need to quickly and accurately perform this function has cultivated a specialized niche market. Some larger companies exploit economies of scale to financially justify developing in-house marking capabilities. Smaller operators and other utilities opt to outsource this responsibility to dedicated marking companies such as the United States Infrastructure Corporation (USIC).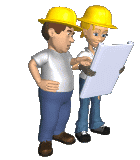 Member operators are mandated to only map areas earmarked for excavation within 30 days. For projects that extend beyond one month, they are supposed to return each subsequent month to map the next 30 days of planned excavation. While this strategy effectively limits the utility graffiti a neighborhood must tolerate at any given time, it doubles mapping expenses for a two month project and multiplies marking costs for a year-long project by a factor of twelve. Forced to choose between a statutory slap on the wrist and a healthy addition to the corporate coffers, operators will often flood the street with months of markings while executing a boilerplate apology to One-Call alleging some unfortunate administrative oversight.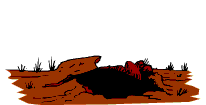 Since excavators are liable for damages that result from misreading degraded or adulterated markings, if wind, rain or foot traffic erodes the marking medium, the excavator must postpone demolition and ask One-Call to repeat the mapping process. Since time is money, excavators and operators both prefer using marking materials blended to endure a nuclear winter.

In a perfect world, the markings are erased when the construction is complete. In fact, the markings ordinarily survive the attendant project by months – or years. When local governments across Florida passed a wide variety of ordinances requiring that operators apply for a permit, pre-mark the target area, use certain low impact paints or remove the marks when the job was finished, the legislature responded with a statute that countermanded these local laws and forbade future interference with One-Call operations.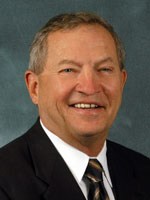 SENATOR MICHAEL BENNETT

When the legislature passed the Underground Facility Damage Prevention and Safety Act, Chapter 556, F.S. in 1993, it failed to provide for removal of the markings required by the legislation. Last year, Florida Senator Michael Bennett filed Senate Bill 982 to cure that enigmatic omission. Unfortunately, his bill was neutered during an eleventh hour swap for a committee substitute. Instead of requiring that facility operators remove whatever substance they use to mark a designated area, SB 982 encouraged One-Call to educate member operators about the benefits of low-impact marking practices, reducing the bill to a bad joke. It also prohibited local government from "adopting any conflicting laws."

CHEPO AND COMM. BRUCE ROBERTS

Out of options, Chepo appealed to the Advisory Board for ideas. Unable to agree on a meaningful target, flustered board members decided against initiating an angry letter writing campaign. After some discussion, it was suggested that the community relations department supported by every major utility might be receptive to a project that could generate a truckload of statewide positive publicity. These well-funded corporate appendages are always on the lookout for opportunities to rehabilitate corporate reputations shattered by decades of arrogantly abusing a mostly captive customer base. It would certainly be a step up from sponsoring refreshments for participants in a golden age Mah Jongg tournament or county fair chariot pulls for three-legged bulldogs. City Commissioner Bruce Roberts informed Advisory Board members about a city department that regularly interfaces with utility representatives.
COUNTY COMMISSIONER CHIP LAMARCA

The board asked Commissioner Roberts and County Commissioner Chip LaMarca to broker a meeting with City and County utility liaisons, One-Call representatives and the neighborhood association. At a subsequent Presidents Council meeting in Coral Ridge Towers, Roberts reported that he'd received enthusiastic feedback from a key official in Sunshine State One-Call. He also consulted with Public Works personnel who work with corporate counterparts in utilities that service Fort Lauderdale residents. Following the roadmap outlined earlier by the Advisory Board, Roberts announced that he and County Commissioner LaMarca would next arrange a meeting with all the parties.

SERGIO J. CLAVIJO

Roberts initially contacted Damage Prevention Liaison Sergio J. Clavijo of Sunshine State One-Call and spelled out the community's objective. Clavijo agreed to meet with GMCA officials and representatives of Utilities that service the Galt Mile neighborhood immediately following the March 17, 2011, Advisory Board meeting. Hitting the phones, Roberts, LaMarca and Clavijo reached out to representatives from AT&T, FP&L, TECO Gas, Comcast and USIC (United States Infrastructure Corporation - a well-reputed marking contractor engaged by many Florida utilities).

The 2 PM meeting in Galt Ocean Club included Distribution and Collection Division Chief Kris Kmon from the City of Fort Lauderdale Public Works Department (repairs road surfaces), Utility Coordinator Wayne Windsor from TECO Peoples Gas, Cable Damage Prevention Coordinator Margaret Rodriguez from AT&T, Statewide Cable Locator Mario Escalona from FP&L, USIC's Thomas Fernandez (marking contractor for FP&L, AT&T & Comcast), Sergio J. Clavijo and his boss - Damage Presentation manager Cheryl Ritter of Sunshine State One-Call.
Early in the meeting, it became evident that Clavijo and Ritter survive in a state of quiet desperation. The same people who bitterly complain about the street markings would spit blood if their telephone lines were clipped by some non-compliant landscaping contractor or more to the point, if their lives were endangered by an inadvertently ruptured gas line. Consequently, One-Call also takes heat for the actions of member-operators who inflame neighborhood tensions by overmarking excavation sites and fail to remove markings for long-completed projects. During the 20 years spent in futile anticipation of a legislative rescue, all parties to the One-Call system were forced to make due without an integral part of their operational playbook.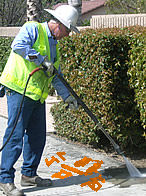 UTILITY REMOVES IDENTIFIERS

From their discussion with One-Call and area utility representatives, GMCA officials learned that the main obstacle to timely removal of utility markings is a communication lapse at the final stage of the process. Since there is no financial or statutory incentive to remove the markings, utilities have historically assigned a low priority to following up on a project's progress. Similarly, once excavators finish digging their holes, they collect their fees and hit the wind. Because One-Call doesn't have the resources to aggressively monitor the status of excavations statewide, these projects understandably fall through the cracks. If some methodology could be developed to reliably inform operators when a project is completed, they would agree to remove the markings in short order.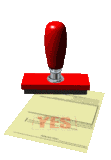 Ironically, the fact that these markings persist long after the related construction is finished isn't lost on the local residents. If a community representative could somehow confirm a project's completion and promptly notify the operator, the markings could be expeditiously addressed. As Sergio explained, it is impossible to ascertain a project's status based solely on casual observation. However, if the community representative was provided limited access to proprietary documentation by the utilities and public records by the City, any lingering uncertainty about a project's completion might be dispelled. Admittedly unaware of any precedent for this type of ad hoc solution, optimistic participants viewed the meeting as an important first step. Before proceeding, the utility liaisons would try to solicit corporate approval while One-Call and the City explore potential statutory or regulatory obstacles.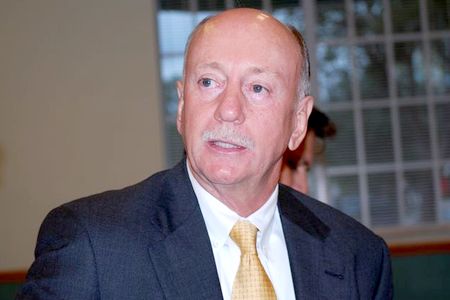 CITY COMMISSIONER BRUCE ROBERTS

At the April 4th Presidents Council meeting in Playa del Sol, after describing some of One-Call's historical problems, Sergio Clavijo and Cheryl Ritter outlined the prospective initiatives currently under consideration. Earlier in the day, they met with Commissioners Roberts and LaMarca at the Beach Community Center to discuss the bureaucratic mechanics of moving the project forward. Following One-Call's Playa del Sol presentation, Commissioner Roberts announced "If successful, the Galt Mile community will have established a prototype that will be duplicated in hundreds of Florida neighborhoods."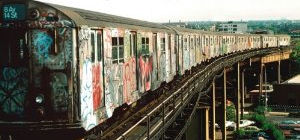 1976 NEW YORK SUBWAY

While any reasonably well balanced Galt Mile resident will readily concede that the removal of graffiti falls short of warranting national acclaim, Roberts' parting observation is on the money. The local ordinances invalidated by the Legislature were originally enacted in response to tens of thousands of complaints issuing from all parts of Florida. If the recent talks yield a viable alternative, One-Call will offer the process to any community whose residents want to reduce the extent and duration that their streets resemble a New York City subway station in 1976. More to come...

---


COOPERATIVE FEEDING PROGRAM


Galt Ocean Mile



2011 Food Drive


Final Results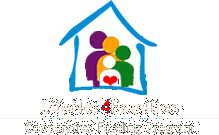 April 17, 2011 - On Sunday morning, February 27, 2011, small groups of Galt Mile residents gravitated to Winn Dixie from 7:30 to 8 AM, amassing in the parking lot. At 8:45 AM, they embarked on a "5K Hunger Awareness Walk". They didn't undertake this ordeal and pay the $10 fee for the refreshments, the free t-shirt or the post-walk "burn" (well - maybe the t-shirt). Sponsored by local businesses (Fort Lauderdale Real Estate, WINN DIXIE, Century 21 Hansen Realty, SunTrust Bank, Las Orquideas Restaurant, Orchids Beauty Salon & Day Spa and Charisma International), the event graphically kicked off the 5th Annual Galt Mile Food Drive.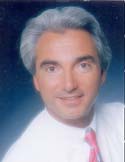 DOMENIC FARO

Two days earlier, Fort Lauderdale Real Estate proprietor and longtime Galt Mile resident Domenic Faro hosted a luncheon in his office (next to Dunkin Donuts) that doubled as an opportunity to distribute deposit boxes, flyers, posters and schedules for the food drive. The enthusiastic diners set an unprecedented collection goal - they hoped to exceed last year's 20,000 points (the equivalent of 20,000 lbs. of food). This year, an agreement with Winn Dixie would add to the collection totals when grocery shoppers bought certain 2 for 1 specials.

SCOTT WOODBURN

On Thursday, March 17th, Cooperative Feeding Program Executive Director Scott Woodburn released the 1st half totals to sharpen the participating associations' competitive spirit. The collection totals were lagging behind those of last year. Hoping to personalize the statistics, Woodburn named those captains whose associations were outpacing their previous year's donations. They included Annemarie Adams (Edgewater Arms), Bonnie Levitt (Coral Ridge Towers Original), Charles Baldwin (Plaza South), Janet Bolt (Ocean Club), Marcy Kravit (The Galleon), Marcela Santiago (Playa del Sol), Lee Lowenthal (Ocean Summit), Ayasha Agarrat (Plaza East), Chuck Swinghammer (Caribé) and Rosie Bowers (Playa del Mar). As it was their first Food Drive, Woodburn honorably mentioned captain Lisa Edwards of Coral Ridge Tower North.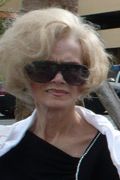 MARY SHORT

Despite the slowed collection momentum, Woodburn remained optimistic about the final statistics. He said "I would also note that last year the food drive effort was supported by a few very generous philanthropists who we hope will come back with others to support this very important effort." He was referring to several Galt Mile civic sparkplugs like GMCA Advisory Board member Mary Short, whose cash donations in 2010 played a significant role in virtually doubling the 2009 totals. Factoring in those dream dollars buoyed Woodburn's outlook.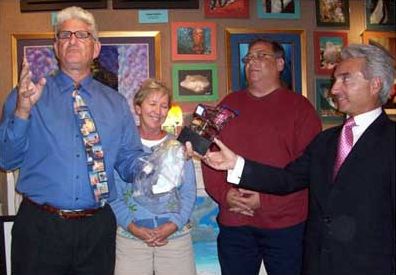 SCOTT WOODBURN & DOMENIC FARO TOAST
LAST YEAR'S TROPHY WINNER EDGEWATER ARMS

On March 25th, while announcing the Food Drive's final week, Woodburn released details for the Victory Celebration, an annual event organized to recognize the association that racked up the most points. To level the playing field for smaller associations, a second award recognizes the most points per unit. An association earns one point for each pound of food and/or each dollar collected. This year, proprietors Kevin Songer and Randy Liebig of the St Lawrence Gallery agreed to host the celebration at the popular storefront shop and gallery at 3556 N Ocean Boulevard. In a special request, Woodburn asked association captains to prompt their boards to appoint designates who would attend the April 12th event and receive their respective certificates of appreciation.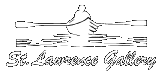 He notified participants that the final pickup would take place on March 31st beginning at 9 AM. Collections would start at Hermitage II, proceed north to Caribé and then jump to the Coral Ridge Towers Complex. During the 10 minutes planned at each stop, donors could ask for their final collection totals, although the official stats would be reserved for the April 12th Victory Celebration.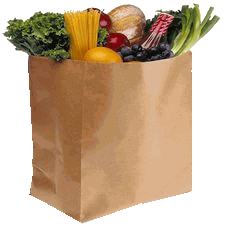 The final totals knocked the participating associations for a loop. The 8089 lbs. of food collected by Galt Mile associations was abetted by cash donations amounting to $17,634, yielding an unprecedented 25,723 points. The new record was accompanied by a new grand champion. After a three year lock as runaway winner of both "total points" and "points per unit", Edgewater Arms ceded recognition for total Points to Galt Ocean Club with 6,096 total points, although Edgewater Arms' 69 points per unit was good enough to retain their championship in that category. Following the Victory Celebration festivities, Scott Woodburn reviewed the 2011 Galt Food Drive results in two documents he sent by email, a letter entitled, "2011 Final News" and an Excel spreadsheet compilation of the final statistical summary - "2011 Final Results". See below for the content of these final correspondences:

The 2011 Galt Ocean Mile Food Drive Final News

Congratulations on an amazing effort. We had another record setting year for the 2011 Galt Ocean Mile Food Drive.

We set a goal of beating the 2010 record setting total of 20,000 points and we did it! Super congratulations to all our condo participants for a wonderful record setting effort in our 2011 Food Drive. A total of 8,089 lbs. of badly needed food and an amazing $17,634 including the 5K run resulted in a record setting total of 25,723 pts. That total is almost 6,000pts better than the 2010 Food Drive Total. Congratulations to everyone on a great effort.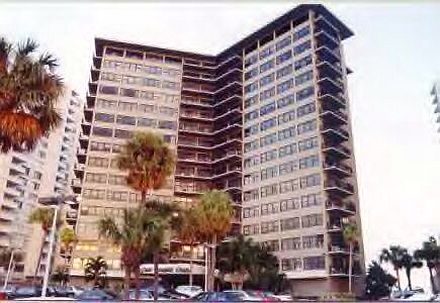 GALT OCEAN CLUB - ISRAEL GONZALES

Our 2011 Galt Ocean Mile saw a change in the CHAMPIONS listing. Our new total points CHAMPIONSHIP will now reside at the Galt Ocean Club with a superb record setting 6,096 total point total. A Great Effort from Israel Gonzales manager and team Captain. A special thanks goes out to their benefactor Mary Short for her most generous and most gracious gift. Ms Short has championed many homeless and hunger related charities and we are grateful that she has chosen to support our efforts at the Galt. Thank you Mary. Her gift on the Galt Ocean Club's behalf made all the difference in displacing Edgewater Arms in their attempt to retain their title as GRAND CHAMPION.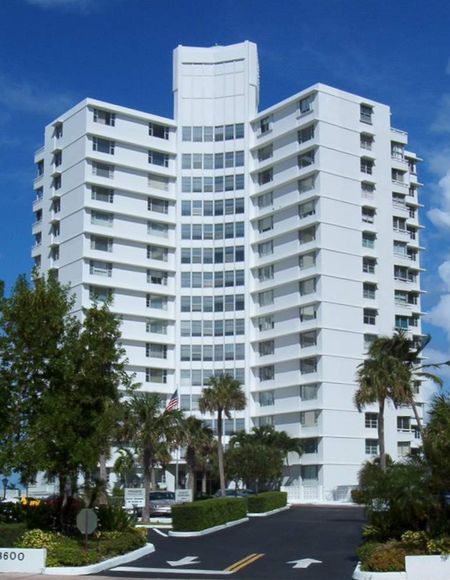 EDGEWATER ARMS - ANNEMARIE
ADAMS 2008-09-10 GRAND CHAMPION

After a three year in a row run as Grand Champion, the Edgewater Arms Condo Association [sic – Cooperative Association] rein came to an end. But due to the record setting effort by Annemarie Adams and her Edgewater Arms members they did keep their points per unit Championship with a phenomenal record setting 69 points per unit total effort. Well done!

The Galt Community took the 2011 challenge seriously and it paid off with sizable increases from just about every condo association.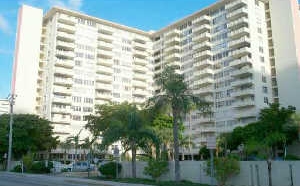 CRT ORIGINAL - BONNIE LEAVITT

A special congratulation goes out to Bonnie Levitt of Coral Ridge Towers Original Association who worked so very hard this year and brought in a 1,279 total, and for the first time joined our 1,000 point club along with the Galt Ocean Club with 6,096, the Edgewater Arms at 5,864 and Geri Boylan's efforts at Coral Ridge South with 1,973 total points. All individual records for each association. Congratulations!
PLAYA DEL SOL - MARCELA SANTIAGO

This year's most improved award recognizes just about everyone else. However a special notice goes out to Lee Lowenthal at the Ocean Summit who more than doubled their 2010 effort and Ted Rogers, Commodore Association & Marcella Santiago of Playa de Sol who just about doubled their 2010 effort.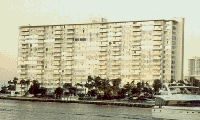 CRT NORTH - LISA EDWARDS

And thanks to Lisa Edwards, Coral Ridge North for their first year efforts and Ronnie Stein at L Hermitage II in their first year efforts with L Hermitage being in our top ten rankings in both categories.
PLAZA SOUTH - CHARLES BALDWIN

Of Special note: Cindy Songer, Galt Tower, Janet Bolt at the Ocean Club, Charles Baldwin at Plaza South, Marcy Kravit at the Galleon, Rosie Bowers at Playa Del Mar, Chuck Swinghammer at the Caribe, Ayasha Agarrat at Plaza East, Isabela Schita at Regency South, James Beard at Ocean Riviera, who all improved over their totals from last year. Thanks for such a good effort this year.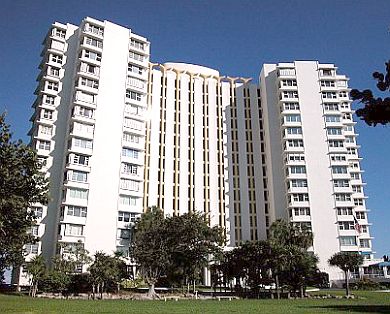 FOUNTAINHEAD - JENNIFER DONNELLY

In the points per unit category, how can anyone ever match the super generous effort of the wonderful folks at the Edgewater Arms with their almost 70 lbs per unit effort? But there was improvement at the Galt Ocean Club to 28 lbs/unit, Coral Ridge South at 5.8 lbs per unit, Regency Tower at 5.4, the Fountainhead and Commodore at 4.2 Coral Ridge Towers at 4, Ocean Summit at 3, L'Hermitage at 2.8, the Galt Towers at 2.6 and rounding out the top ten is the Ocean Club at 2.5 pts per unit.

Thank you for a great effort in making this Food Drive effort the best yet. Your efforts and donations will make a difference. Your donations will change lives. Your donations will save lives. What a great gift and blessing to your neighbors and community.

Imagine the difference we can make when we work together. We can work magic.
Thanks for making this year's food drive a record breaking success.
Scott A. Woodburn
LifeNet4Families/Cooperative Feeding Program
954-629-7381
[email protected]

Collection Results
(23 Participating Associations)
Total Lbs & $$$ (Points)
Lbs & $$$ (pts) per Unit
Association
Total Points
Association
Points/Unit
1. Galt Ocean Club
6,096.0 points
1. Edgewater Arms
69.0 points/unit
2. Edgewater Arms
5,863.5 points
2. Galt Ocean Club
28.0 points/unit
3. CRT South
1,973.5 points
3. CRT South
5.8 points/unit
4. CRT "Original"
1,279.0 points
4. Regency Tower
5.4 points/unit
5. Commodore
797.0 points
5. Fountainhead
4.2 points/unit
6. Ocean Summit
689.0 points
5. Commodore
4.2 points/unit
7. Galt Towers
674.0 points
7. CRT "Original"
4.0 points/unit
8. Playa del Sol
665.5 points
8. Ocean Summit
3.0 points/unit
9. L'Hermitage II
628.5 points
9. L'Hermitage II
2.8 points/unit
10. CRT East
613.0 points
10. Galt Towers
2.6 points/unit
11. Regency Tower
559.0 points
11. Ocean Club
2.5 points/unit
12. Fountainhead
534.0 points
12. Caribé
2.3 points/unit
13. Ocean Club
525.5 points
13. The Galleon
2.0 points/unit
14. Plaza South
469.0 points
14. Playa del Sol
1.8 points/unit
15. The Galleon
423.0 points
14. CRT East
1.8 points/unit
16. Southpoint
402.0 points
16. Ocean Riviera
1.7 points/unit
16. Playa del Mar
402.0 points
17. Plaza South
1.4 points/unit
18. Ocean Riviera
352.0 points
18. Playa Del Mar
1.1 points/unit
19. Caribé
349.5 points
19. Southpoint
1.0 points/unit
20. CRT North
235.0 points
19. Regency South
1.0 points/unit
21. Plaza East
232.0 points
21. Plaza East
0.9 points/unit
22. Regency South
210.0 points
22. CRT North
0.7 points/unit
23. Royal Ambassador
89.5 points
23. Royal Ambassador
0.4 points/unit
Subtotal
24,136.0 points
5K Walk
1,587.0 points
Total Points
25,723.0 points

TOTAL POINTS GRAND CHAMPION



TOTAL POINTS/UNIT CHAMPION


The Cooperative Feeding Program is headquartered at NW 33rd Terrace in Fort Lauderdale (on the N. W. corner of Broward Blvd. and NW 33rd Terrace). Call them at (954) 792-2328, fax them at (954) 792-9982 or click here to send an email. Office and Emergency Pantry hours are Monday through Friday, 9 AM - 4 PM. The Community Kitchen serves from 9 AM through 11 AM, Monday through Saturday and Sundays from 11 AM through 12:30 PM.
---


Commissioner

Bruce Roberts


Bus Hopping || Web

Site || Jog with Jack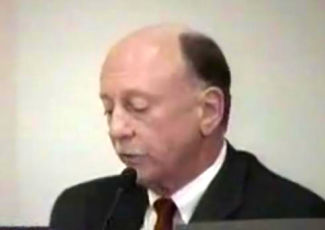 COMMISSIONER BRUCE G. ROBERTS
April 28, 2011 -

In Commissioner Bruce Roberts' May 2011 Newsletter, he updates the rapidly narrowing field of City Manager candidates, summarizes a new Sun Trolley "Hop On Hop Off" excursion service, announces the City's new website, invites District 1 residents to trot along with Mayor Seiler and seeks to fill vacancies in four undermanned Advisory Boards/Committees.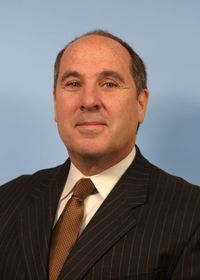 MICHAEL LEVINSON

Three candidates remain in Fort Lauderdale's search for a City Manager. Coral Springs' former City Manager Michael Levinson never explained why he left a post where he was both successful and popular, a rare dual achievement for a City Manager. He simply announced that his decision was based on "personal reasons and my intent to explore professional opportunities".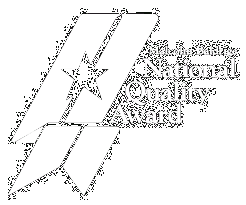 While serving as Coral Springs' City Manager since 1995, the 59 year-old Levinson won more awards than "Star Wars". In 1997 and 2003, the city received the Governor's Sterling Award, Florida's highest honor for organizational performance and management excellence. In 2007, Levinson earned Coral Springs the Malcolm Baldrige National Quality Award for Excellence in business performance and leadership. The fact that this award is only given to corporations and that Coral Springs was the first city ever recognized for this honor frames the unique nature of Levinson's achievement. First… some dirt.

Talk in Coral Springs City Hall was that Levinson left to avoid being targeted by two mudslinging Commissioners who blamed him when they were caught holding an illegal meeting.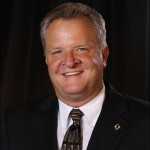 COMMISSIONER TOM POWERS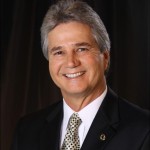 COMM VINCENT BOCCARD

While feuding with Coral Springs Police Chief Duncan Foster, Commissioners Tom Powers and Vincent Boccard violated the Government in the Sunshine Law by holding a private March 11th meeting with police union officials Michael Hughes and Christopher Swinson at Bru's Sports Bar & Grill in Coconut Creek. When Foster dropped a dime on Powers and Boccard, prosecutors filed a misdemeanor charge on March 29th, alleging the four were illegally discussing city business in the closet. The charges were dropped. Despite Foster's statement that he unilaterally ratted them out, Powers insisted that Foster acted on Levinson's behalf and demanded that Levinson be investigated. Levinson knows how this 3 yeas and 2 nays alignment must end. He hit the road. He is probably the City's best shot at a success story.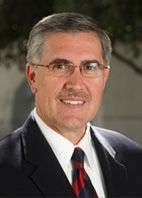 PASQUALE DIGIOVANNI

Pasquale DiGiovanni has served as Deputy City Manager of San Antonio, Texas since March 2006. His 27 years in local government began in 1982 at McKeesport, Pennsylvania where he was the city's Finance Director. He served as Revenue Director for the City of North Myrtle Beach, South Carolina in 1984, chief administrative officer in Surfside Beach, South Carolina, in 1986, and 14 years with the City of Kalamazoo, Michigan, becoming City Manager in 1997. He comes armed with a B.A. in Political Science from Northeastern University and an M.P.A. in Public Administration from the University of Pittsburgh.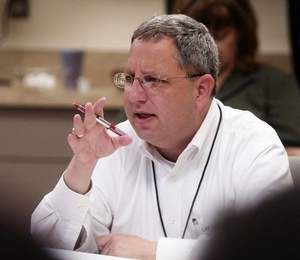 PALM BAY CITY MANAGER LEE FELDMAN

Since October 2002, Lee Feldman has served as City Manager for the City of Palm Bay, Florida. He served as City Manager for the City of North Miami, Florida, from May 1996 to October 2002. Feldman also served as an Assistant to the City Manager and Assistant City Manager to the City of North Miami Beach. Feldman is academically equipped with B.A. in Liberal Arts from Washington and Lee University, a Master's Degree in Governmental Administration from the Fels Center of Government at the University of Pennsylvania and he completed the Senior Executive in State and Local Government Program at Harvard's Kennedy School of Government.

Fort Lauderdale's Acting City Manager Allyson Love decided to sit this one out, disappointing a sizable constituency of supporters.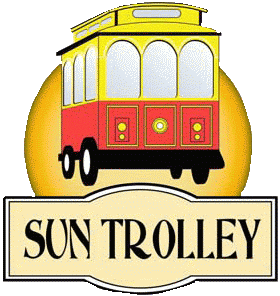 The Sun Trolley's new City Excursion was shaped for tourists. They can stow their luggage or send it ahead to the airport or the cruise line. For $29, they can ride in busses all day long. Big Whoop! The City's new website replaced pages configured as site maps with a series of drop down menus. Although it's still disorganized, the pages seem to load faster. If you want to jog with Jack (and Bruce), Mayor Seiler and our Commissioner plan to trot through the Imperial Point and Knoll Ridge neighborhoods on Monday, June 13, 2011. Civic minded residents currently have four options available for channeling their need to be part of our City's evolution. Pick a Board, any Board! Read on... – [editor]


From The Desk of


Commissioner Bruce G. Roberts
City Manager Announcement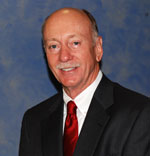 DISTRICT 1 COMMISSIONER
BRUCE G. ROBERTS

I attended all six semifinalist interviews conducted by our citizen City Manager Search Committee; the entire Commission interviewed the three finalists on April 20th. The three were: former Coral Springs City Manager Michael Levinson; Lee Feldman, the current city manager of Palm Bay; and Pasquale DiGiovanni, the deputy city manager of San Antonio, Texas. The Commission decided to allow for additional time to investigate the candidates further, and will make a selection at the May 17th Commission Meeting.

Sun Trolley Initiates New City Excursion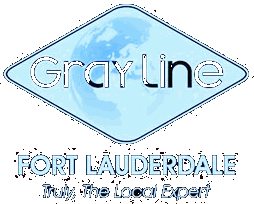 As of March 25, Sun Trolley started Fort Lauderdale City Excursion. Tourists are now able to explore sunny Fort Lauderdale, enjoy the sites, experience the culture, delight in its food and shopping all without the worries of storing their baggage, finding parking or hunting for the City's "Must Do" adventures. Fort Lauderdale's Centennial launch of a "Hop On Hop Off" City excursion offers visitors the ease of the destination's best stops all while traveling either through the waterways aboard a Water Taxi or through the charming City streets aboard the Sun Trolley. For ease of exploration, baggage will be conveniently stored and delivered to either Fort Lauderdale/Hollywood International Airport or Port Everglades. For one conveniently low price starting at $29 per adult and $19 per child, each will receive full day transport, including to and from the airport and/or port (pre-arranged), baggage storage (two per person) and delivery, plus an array of special offers and discounts only available to "Hop On Hop Off" passengers. To book tickets visit www.graylinefortlauderdale.com or call 1-800-336-8233. Sun Trolley is managed by the Downtown Fort Lauderdale Transportation Management Association (TMA) and is the community bus service of the City of Fort Lauderdale. Besides managing five different routes, TMA oversees a carpooling service with incentives for employees who elect to carpool, connects Fort Lauderdale neighborhoods to Broward County Transit and TriRail, and coordinates employee transit programs in local businesses. TMA has served residents and tourists to the Fort Lauderdale area since 1993. Contact information: Patricia Zeiler ([email protected]) 954-761-3543 - Downtown Ft. Lauderdale TMA; 305 S. Andrews Ave, Suite 721, Ft. Lauderdale, FL 33301. Also note that Commissioner Rogers and myself represent the City of Fort Lauderdale on this board.
City's New Website



By now I hope you have had some time to explore the City's new website unveiled on April 1st – http://www.fortlauderdale.gov. For questions or comments, please contact [email protected].
Run with the Mayor in District 1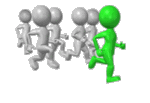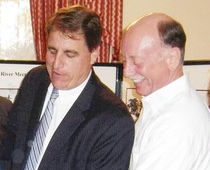 MAYOR JACK SEILER AND
COMMISSIONER BRUCE ROBERTS

Most of you know that the Mayor has one night a month where he runs in any of the 4 Districts -anyone can join in and - while keeping pace with the Mayor - bring up any questions/concerns/ideas to talk about. It really is a very slow pace and more often than not, the Mayor and Commissioner stop to have a conversation on any topic of concern. After the run, everyone meets at a convenient place within the starting point - where you can catch your breath and talk some more while enjoying a beverage and/or snack! We are planning another Run with the Mayor (and Commissioner Roberts) in our District on Monday, June 13, 2011. The route will be planned and we will inform you closer to the date; however, we are looking to run through Imperial Point and Knoll Ridge areas. Please feel free to call the office if you would like to participate and need further information.

Advisory Board/Committee Vacancies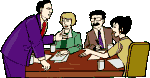 We still have some vacancies on our boards and/or committees. Affordable Housing Committee (1); Community Appearance Board (1); Northwest-Progresso-Flagler Heights Redevelopment Board (1); Utility Advisory Committee (1). Please go to the site to get a better understanding of the purpose of each. If interested, you can always contact the office. http://www.fortlauderdale.gov/clerk/boards.htm.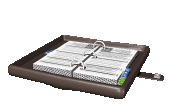 ROBBI
UPTEGROVE

Office Contact: Robbi Uptegrove – 954-828-5033; email:

[email protected]

. In addition to hosting two pre-agenda meetings twice a month, I am also available to attend your HOA meetings to update your neighborhood on what is going on in the City as well as answer any questions/concerns you may have. Please contact Robbi to schedule.


If you need to reach Commissioner Bruce Roberts, please contact his assistant Robbi Uptegrove at 954-828-5033 or by e-mail at [email protected]. To access the City Commission Meeting Agendas and Minutes, Click Here. To actually watch the meetings recorded and archived on the Commission Meetings Video Webcast and Archives web site, Click Here.
Galt Library Rescue Plan


GALT OCEAN MILE READING CENTER

May 6, 2011 - On April 28th, residents from every Galt Mile association ignored the mid-afternoon soup-like humidity and streamed to the Galt Mile Reading Center at 3403 Galt Ocean Drive. They were responding to notices posted in their mail rooms, building offices and security stations announcing a celebration sponsored by the Friends of the Galt Ocean Mile Library. The event was ostensibly a reception to acknowledge having swelled their ranks from 120 to 200 members. In fact, it was a strategy meeting called to prevent the county from closing the Galt Mile Library.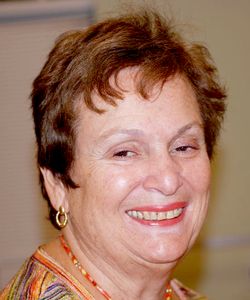 TERRY CLAIRE

About 100 supporters squeezed into a meeting room also known to many Galt Mile residents as their official Election Day polling site. Another 30 monitored the proceedings from an adjacent room where a light luncheon buffet was available to patrons. Terry Claire, a Plaza South activist integrally involved with the Library's survival for the past three years, opened the meeting with a criticism of the County's annual attempt to sacrifice the popular local venue to highly dubious budget considerations. Leann Barber, a Commodore resident who joined Claire in last year's successful effort to keep the Reading Room afloat, reviewed tentative strategies for privately financing a variety of supplemental Library programs.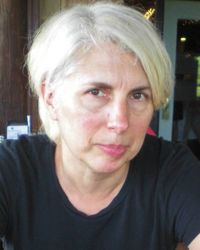 LEANN BARBER

While managed by Claire and Barber, the event was conceived by Galleon resident Herman Gardner, President of the Friends of the Galt Ocean Mile Library. Persevering and amicable, Gardner has worked tirelessly to improve the Library's inventory and secure its survival. In preparation for the annual budget struggle with the Broward County Commission, Gardner launched a recruitment drive that nearly doubled the strength of his Library support group. For the third straight year, Gardner also convinced the Galt Mile Community Association Advisory Board to leverage the neighborhood association's member outreach and political access in support of the Reading Room.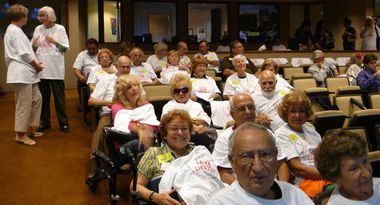 GMCA LIBRARY SUPPORTERS ENTER BUDGET MEETING

Terry Claire introduced District 4 County Commissioner Chip LaMarca to an apprehensive audience. For the past two years, they successfully kept the Library's doors open by following a strategy prescribed by former County Commissioner Ken Keechl. Each year, they filled support petitions with thousands of signatures, collected dozens of association and civic resolutions and topped it off with hundreds of residents flooding the Commission Chamber during the final County budget meeting. Attending library patrons who never met their new Commissioner anxiously awaited LaMarca's take on their concerns.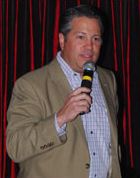 LAMARCA TO
LIBRARY PATRONS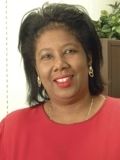 BROWARD Administrator
BERTHA HENRY

At the outset, Commissioner LaMarca assured constituents that he has a personal stake in keeping the Library open. He also informed attendees that it wouldn't be necessary to follow his predecessor's dramatic blueprint for saving the library. Instead, he intends to implement a political solution. When stunned library supporters questioned his commitment, LaMarca said "I've seen for myself how important this library is to the people living here. I've been here when the place was packed and spoke with the patrons and the staff. I used to live in Coral Ridge Towers. There's no way I could stand by and watch it close." LaMarca explained that he had already discussed the issue with County Administrator Bertha Henry and was confident that he could protect the reading center without the convulsive histrionics previously orchestrated by the community. LaMarca continued "If I hadn't been asked to help with this effort, I would have offered." His audience collectively took a deep breath.

UTILITY GRAFFITI

Having participated in each of the prior years' rescue efforts, an attending GMCA official declared "When Chip LaMarca was elected last November; he was an unknown quantity to many of us. Since then, I've watched him lead the charge to secure our beach renourishment funding, team with City Commissioner Bruce Roberts to remove the Utility Graffiti that mars our streets and throw a safety net over the Reading Center. He's for real."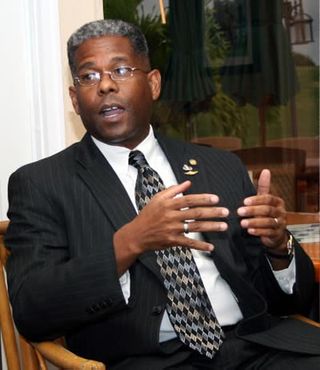 ALLEN WEST ENERGY POLICY

Following his statement, LaMarca welcomed questions from the audience. Seemingly satisfied that their library's future was provided for, audience members took advantage of LaMarca's invitation and quizzed the Commissioner about other recent sources of controversy. When asked how he felt about offshore drilling, LaMarca said that although he opposes oil wells off Broward's beaches, he supports energy independence and new exploration. When someone added "Don't you mean any Florida beaches," he pointed in the opposite direction and answered "Inland, way over there, where you can't see it." A Playa del Sol resident asked if he supported Congressman Allen West's energy agenda. After describing such issues as outside the Broward Commission's jurisdiction, LaMarca confirmed that he was working with West to draw down Federal funds owed to the County for beach renourishment. He also said he was extremely disappointed with Tallahassee's failure to fund beach renourishment in the current State budget.
After the meeting, the audience members filed out to the adjacent room. While consuming the buffet spread, the post-meeting conversations were dominated by the low-key rescue plan outlined by LaMarca. If our new County Commissioner could save the Reading Center without a community-wide major mobilization, Herman Gardner's 200-strong Friends of the Galt Ocean Mile Library could revisit their primary mandate, enhancing the mini-library's programs.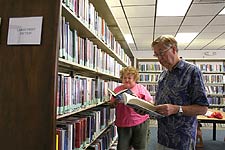 RESIDENTS ENJOY READING CENTER

While the beach is the heart of our neighborhood, the Galt Mile Library is certainly its soul. Arguably the most popular local resource on Galt Ocean Drive, it provides hundreds of mostly elderly residents with a convenient location to research almost anything, meet with friends or simply book some quiet time. Most of the locals are on a first name basis with every staffer, including temporaries and substitutes.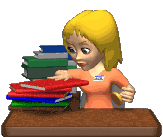 Longtime Librarian Marlene Barnes and her staff help the nearly 2,400 residents that visit the Center each week locate "New York Times" best-sellers, DVDs of foreign films, health-related audio books, Wall Street Journal stock reports or search Google for exotic recipes. Visiting authors review their works, local poets recite their creations and culture groups celebrate their unique ethnicities. Despite its modest designation as a "Reading Room", since the library is networked into the nation's largest library system, it is a doorway to the planet.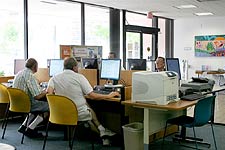 GALT READING CENTER COMPUTERS

Thousands of previously technophobic local residents who were first introduced to the internet in Reading Room classes keep the six free online computers busy through closing time. While used to update resumes, do homework, check retirement portfolios, hunt for jobs and pay bills, the Reading Room desktops provide hundreds of local seniors with daily or weekly email and "instant Messenger" access to friends and family around the world - without draining precious dollars from Social Security checks that are already stretched to the breaking point.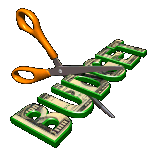 Despite its critical importance to thousands of local residents, Broward County's 4th consecutive whopping budget deficit has once again placed our tiny storefront branch of the huge Broward County Library System on the chopping block. When reducing expenses, The County Commission is theoretically obligated to balancing the sacrifices required of each District's residents. It is preferable to implement milder, less traumatic service cuts across the entire county than to confine the fiscal burden to certain neighborhoods while selectively exempting others. For instance, budget reductions that cut the service hours for every park or library are far more equitable than completely stripping these amenities from certain neighborhoods while leaving others unmolested.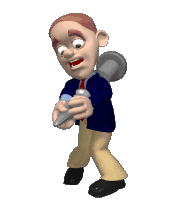 Unfortunately, commissioners occasionally try to shield their District from sharing painful service concessions by manipulating the criteria used to frame a prospective budget cut. Some proposals sponsored by certain Commissioners only target resources and programs located in neighboring districts, freeing their own constituents from related fiscal impacts.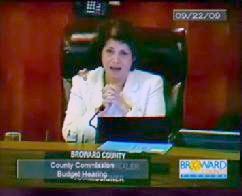 COUNTY COMMISSIONER LOIS WEXLER

One such proposal urges the County to close library branches situated in rented facilities. Since the library in Commissioner Lois Wexler's district is housed in a County-owned property, closing the County's 7 tenanted libraries would only burden the constituents of other commissioners. Ms. Wexler has repeatedly tried to torpedo the Galt Ocean Mile Reading Center in Fort Lauderdale, the Beach Branch in Pompano Beach, the Hollywood Beach Library, the Riverland Library in Fort Lauderdale, the Pembroke Pines Library, the Century Plaza Library in Deerfield Beach and the Lauderhill Mall Library. Fortunately, the County Commission has repeatedly refused to benefit certain neighborhoods on the backs of others.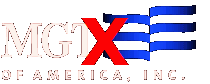 Earlier this year, Broward officials hired a library consultant to review the County's library system and make downsizing recommendations. Instead of visiting the various locations and evaluating their importance to their respective neighborhoods, MGT of America utilized a software program more appropriate to measuring manufacturing efficiencies. After crunching data collected by each branch and pumping out a formulaic report, they sifted the results through a series of skewed assumptions. For instance, they assumed that the average library patron has no problem traveling 6.7 miles to the branch, ignoring the age demographics of the surrounding neighborhood. By considering rental expense for leased branches and ignoring amortization costs for owned facilities, they scored leased libraries at a 12.5% deficit to owned units. Incomprehensibly, they assigned four times the weight to the number of customers attending programs per staff member than they did for the weekly door count. On reading the final report, the County Commission tossed it out.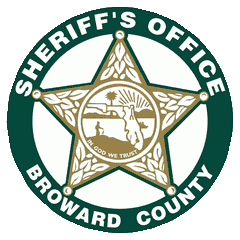 Given its intensive concentration of non-homesteaded snowbirds, the Galt Mile community makes enormous annual contributions to the County's tax coffers, in return for which it receives almost nothing. Although half the County budget funds the Broward Sheriff's Office, virtually no BSO resources protect the Galt Mile neighborhood. Since we pay the City of Fort Lauderdale for providing our Police and Fire Protection, our county tax assessments actually subsidize neighboring jurisdictions that do use BSO services. We enjoy no local county parks or recreational resources and even fund our own beach maintenance and security. Other than our inexpensive mini-library, the County spends nothing for our slice of the Barrier Island.

What's more, in thirty of the thirty-seven neighborhoods deemed worthy of branch libraries, the County invested in purchasing the structure housing the facility. No such outlay was ever planned for the Galt Mile neighborhood. Instead, the County leased space in 1992 to save money. When the community's population demographics warranted a modest expansion in 2005, the County leased the adjacent space. Had they inspected the site in compliance with county law, they might have discovered the asbestos later found in the floor tiles and textured ceiling materials. Since the toxic material poses no danger if left undisturbed, library patrons were forced to scrap long awaited expansion plans and limit use of the new space to storage.
The County's gaffe shattered any prospect for receiving the modernization or expansion improvements that regularly benefit branches in every other community. Our neighborhood hasn't demanded parity and pressured the cash-strapped Broward Commission to provide us with a new county-owned facility. However, since closing the library would save less than a half year's salary for one entry level management staffer, Galt Mile residents won't tolerate losing a resource that means so much to so many for a budget-based political ploy. At last year's strategy meeting, almost 100 local attendees shouted their approval when an animated 92 year-old Southpoint resident promised, "If anyone tries to close my library, I will spend my few remaining years making their lives hell." WOOF!

---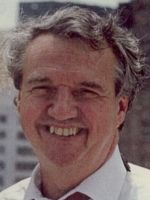 PI JAMES RIGNEY

May 13, 2011 - Last year, veteran Building Manager Jim Beard of the Ocean Riviera called Private Investigator (PI) Jim Rigney, a retired New York City Detective who lives in The Regency Tower. Rigney's agency, Pelican Group International, does background checks of prospective buyers or tenants for several Galt Mile associations. When Beard told Rigney that he had a job for him, he headed south to Beard's building at 3550 Galt Ocean Drive. On his arrival, Beard handed him a file containing a screening application for the Ocean Riviera Condominium Association. Rigney got to work.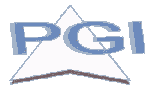 Throughout their careers, law enforcement professionals meet counterparts in municipal and State police departments, intelligence agencies, prison systems, the Justice Department and a broad spectrum of Federal and International police, intelligence and penal services. In time, these casual relationships morph into an informal yet impressive informational network. If the former crime fighters become private investigators when they retire, the quality of these contacts is one of the most important professional assets that will serve to distinguish them from competitors. Needless to say, Rigney's post-career outreach is substantial. His Pelican Group International performs investigations worldwide.
OCEAN RIVIERA

For the case he was just assigned by Beard, he would have to collect chips from all over the country. The Ocean Riviera applicant spent time in Grand Rapids & Byron Center (Michigan), Lawrenceville & Grayson (Georgia), Chattanooga (Tennessee) and the North Beach area in Fort Lauderdale. Although it isn't unusual for Rigney to find negative reports about a subject, the bad news about this guy was off the charts. The PI's public and private sources ultimately turned up 30 reports tagging the target a bad risk. Because Ocean Riviera's savvy manager hired an overachieving former gumshoe, the association rejected the tenant - and a boatload of trouble.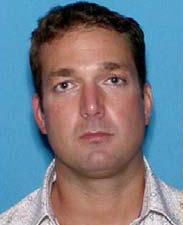 BRIAN EDWARD KREBS

In June of 2010, a persistent Brian Edward Krebs found an alternative location in his preferred Galt Ocean Mile neighborhood. Originally designed as an apartment house, converted into a condo-hotel and finally a condominium, the Galt Ocean Club at 3800 Galt Ocean Drive has a higher proportion of snowbirds than many neighboring associations. It's very popular with South Americans and Europeans seeking a second home in South Florida. They often rent their apartments for most of the year. Other owners live here in Florida.

Coral Springs resident Luis Desousa generates rental income from unit 908, a Galt Ocean Club apartment he's owned for decades. Given the economic squeeze, he was lucky to fill his unit with a tenant. On his Linked in page, Krebs lists his occupation as CEO and owner of Oncology & Biotech Recruiting, a biotech sales placement service listed at 4326 Bougainvilla Drive in Lauderdale-by-the-Sea. It also indicates that Krebs was formerly a sales representative for Eli Lilly and Co. in Chicago.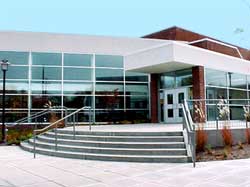 EAST GRAND RAPIDS HIGH SCHOOL

Krebs graduated from East Grand Rapids High School in 1991. He maintains having earned all-conference and all-state honors while performing as the captain of the football, hockey and baseball teams. He also claims that he graduated from Western Michigan University and was working toward a master's degree from the University of Michigan. Ironically, on his Facebook page, he purports having a Master's Degree in Mental Health Counseling.

Although unaware that Krebs' yellow sheet stretched around the block, Desousa knew that Krebs took "heavy medication" to stabilize his moods. Nevertheless, Desousa felt comfortable with Krebs' credentials and considered him a viable tenant. Had Desousa checked online Broward County court records, he would have known that Krebs was convicted of attempted burglary and assault and battery in 2003 and ordered to probation. Presumably, he was oblivious to what his tenant was capable of.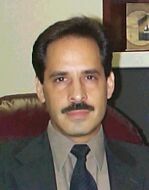 GMCA PRESIDENT PIO IERACI

On April 17, 2011, Galt Mile Community Association President Pio Ieraci copied an email to every member association. Ieraci also serves as President of Galt Ocean Club Condominium. Entitled "One Killed - 5 injured – Stabbing" and addressed to "All", a seemingly exasperated Ieraci wrote:

"Please excuse this intrusion into your Sunday evening and the tone of this note. It seems that we as association leaders are constantly lambasted as "bad people", "intolerant", "condo commandoes" etc.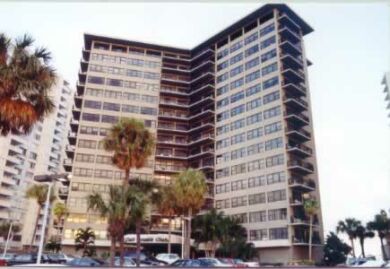 GALT OCEAN CLUB
Last week Brian Krebs a tenant/renter at GOC (Galt Ocean Club) threw a lamp through his 9th floor apartment window, sending shards of glass down to the pool and pool deck below. He went on a rampage inside the apartment smashing the toilet bowl, all glass tables, imbedded a butcher knife in the wall etc. The GOC security staff has photographs of all the damage. The Fort Lauderdale Police stayed at the building waiting for Krebs to return. The GOC security staff was instructed by the Administration not to allow this lunatic back into the building fearing imminent danger to residents of the building.
The next day Krebs arrived at the building with the owner of the apartment and letter from his attorney, threatening the Association with legal action if he was barred from reentering the building."

After investigating the April 9th incident at Galt Ocean Club, police issued a BOLO (be on the look-out) advisory for Krebs, warning officers that he was on the loose and possibly dangerous. Police didn't issue a warrant or charge Krebs with any crime.

Apologizing again for his "rant", Ieraci came to the point. As tight-knit vertical communities, we rely on Statutory Law, condominium documents and the Associations' rules and regulations to insure members a safe and secure home environment. They also protect us from inadvertently or intentionally abusing or endangering one another. Unfortunately, as associations cycle through periods of political upheaval, it becomes popular to attack the board members, managers and security staffers only because it's their job and/or responsibility to enforce those rules.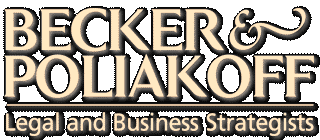 Having conferred with association attorney Becker & Poliakoff "to insure that the Association had taken all possible steps and precautions to protect the residents of the building," Ieraci summarized his motive for sending the email to neighboring associations.
"I hope this serves as a 'wake up call' that Association administrator/boards are placed in difficult positions daily, I fervently believe that the vast majority of Boards really strive to act in the best interests of all owners.
In closing I am saddened by the terrible circumstances that have occurred, however am grateful that we Administrators/Board members/Security Staff continue to stand and insure that Statutory Law, Condominium Rules and Regulations are upheld to the best of our abilities."
BRIAN KREBS PHOTO FROM FACEBOOK PAGE

Following his rampage, Krebs explained to Desousa that his tantrum was triggered when a friend stole his pills. In an act of contrition apparently orchestrated by Desousa, Krebs equipped himself with a peace offering when he returned the next day – a new toilet that he and Desousa picked up at Home Depot. On Thursday, April 14th, Desousa accompanied Krebs to a meeting with the Galt Ocean Club security staff. He again defended his tenant, requesting that Krebs be allowed to return to the unit he trashed.

While appreciating Desousa's wish to exercise tolerance, Ieraci expected the longtime association member to weigh that against placing his neighbors in harm's way. Ieraci told reporters "I understand being compassionate, but under these circumstances, he should have said, 'I need you to be out of the apartment immediately.' This guy was dangerous."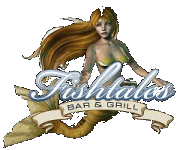 On April 16th - late Saturday night – the evicted Krebs was listening to a local musical group called the Untamed Band while knocking back shots at Fishtales, a popular restaurant and bar at 3555 Northeast 33rd St in the North Beach (Galt Ocean Shoppes) neighborhood. When the time came to pay the tab, Krebs balked and verbally lashed out at the bartender before departing. He returned to the bar at 3:30 am Sunday morning and resumed his argument over the bar tab.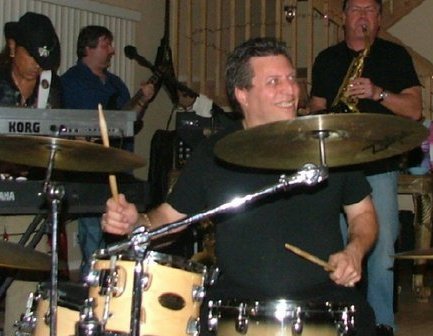 JIMMY PAGANO AND THE UNTAMED BAND

The Untamed Band's drummer, a well-liked 54 year-old South Florida musician and music promoter named Jimmy Pagano, was drawn into the conflict after finishing his set at the bar. Krebs pulled a knife and stabbed Pagano in the throat. Prostrate and bleeding profusely, Pagano begged for help. Two employees and two customers jumped on Krebs, who continued slashing away. While successfully restraining Krebs until police arrived, all four were injured during the melee. Pagano bled out from his neck wound. He was pronounced dead at Broward General Medical Center at 4 a.m.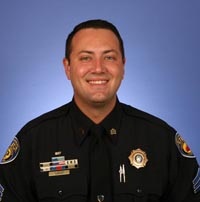 FLPD SPOKESMAN SGT FRANK SOUSA

Fort Lauderdale Police spokesman Sergeant Frank Sousa stated the obvious, "There is no reason that anybody can justify going to the next level over a bar bill. Nobody's life is worth a dispute over a bar bill." Recognizing the bravery demonstrated by the four surviving victims, Sousa remarked "Everyone who was trying to help our victim put their lives at risk, and they suffered a stab wound as a result of it." Stabbing victims Guy DiBona, Evan Abel, John Eierhart and John Rossi were sent to Broward General Medical Center to dress their wounds. Also injured during the outburst, Krebs was sent to the hospital in police custody. He was charged with one count of premeditated murder and four counts of aggravated battery with a deadly weapon. On April 25th, he was ordered held without bond.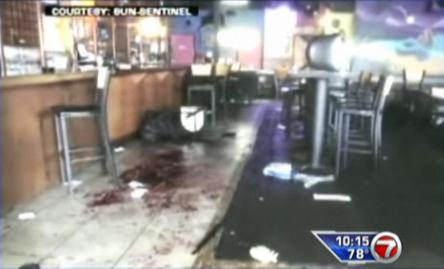 BLOODSOAKED FLOOR AT FISHTALES

After the bloodbath, it remained unclear whether Desousa ever realized that his compassion was misplaced. Commenting on Krebs' brutal behavior, the landlord said "I told him that he could not mix his medication with alcohol. He's actually a nice guy. I never thought he would be aggressive."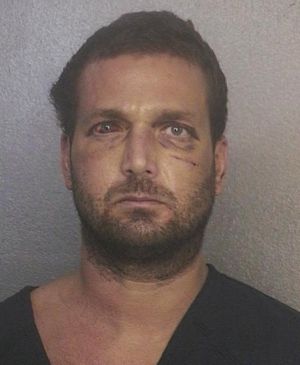 KREBS AFTER STABBING INCIDENT

In addition to the PI's report that described Krebs' repeated proclivity for antisocial and criminal behavior, Ocean Riviera Manager Jim Beard had personal knowledge of Krebs' violent temperament. While Krebs was visiting a relative in Ocean Riviera about four months ago, the police arrived and informed security that they were looking for Krebs. They headed to the unit Krebs was visiting, announced themselves and requested entry. While the police awaited a response, Krebs jumped from the second story balcony and ran, temporarily eluding his pursuers.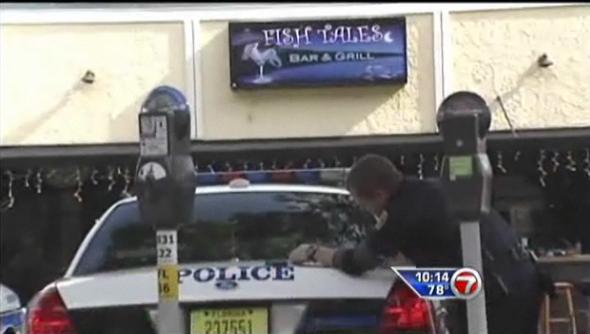 POLICE AT FISHTALES AFTER MELEE

Ieraci's frenzied "wake-up call" is a plea to recognize the unfair abuse heaped on security personnel, building managers and board members whose daily efforts keep us safe. Every unit owner has witnessed a neighbor verbally attack security for insisting that their guest sign in or blast the manager for daring to issue a written warning letter. Fortunately, most condo owners understand and respect their association's rules and will pursue civil and legally acceptable methods to express their concerns. However, some residents consider themselves exempt from any rule with which they disagree. They believe their association membership entitles them to abuse the employees and association volunteers that protect them from danger. There are several in every association and they're not hard to identify. Whenever you hear an association member scream at an employee "You work for me," You've found one.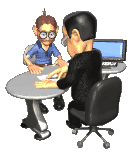 The incident at Galt Ocean Club brings focus to another security issue. Associations often have schizophrenic screening policies. Many will contract for comprehensive background checks when screening a prospective unit owner. Others limit their investigation to the shrinking number of statutory reasons for rejecting a candidate. For tenants, some associations will do little more than "Google" the applicant, if that! Associations generally require the leasing unit owner to assume full responsibility for their tenant's behavior. What if the tenant is Brian Krebs?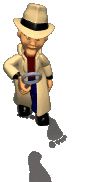 The week-long swath of destruction cut by Krebs couldn't have posed a greater danger to his Galt Ocean Club neighbors. The murder he allegedly committed in the bar across the street might have just as easily occurred during his rampage in unit 908. How did this wolf get into the henhouse? The first problem is State Law. Florida Statutes limit the amount of money collected for a background check to $100 per person. More often than not, how a PI manages the meager available resources will determine whether or not an investigation is productive. If the Galt Ocean Club had the same screening information as Ocean Riviera, they might have also rejected Krebs. Since an accurate screening report represents the front line in the struggle to keep people like Krebs out of our homes, an association should put as much research into selecting a PI as they do for their legal representation or management. Failure is not an option, the stakes are too high.

BRIAN KREBS AND "STEVE STIFLER"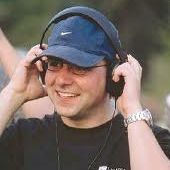 ADAM HERZ

A strange post script to this tragedy surfaced a few days later. The screenwriter and producer of the "American Pie" movies, Adam Herz, was a classmate of Krebs in East Grand Rapids High School. The "Steve Stifler" character that he wrote into "American Pie" in 1999, "American Pie 2" in 2001, and "American Wedding" in 2003 – an obnoxious hard-drinking jock – was inspired by Krebs. Herz' mega-hit was originally entitled "East Great Falls High" which he based on his high school years in East Grand Rapids, Michigan.
---


Lee Feldman Wins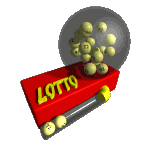 City Manager Lotto


Search for City Manager Bags a Winner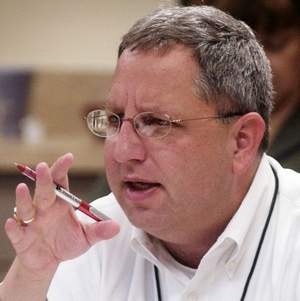 FORT LAUDERDALE CITY MANAGER LEE FELDMAN

May 30, 2011 - And then there was one. On May 17, 2011, the Fort Lauderdale City Commission identified Lee Feldman as the winner of Fort Lauderdale's City Manager lotto. The 48-year-old former Palm Bay City Manager was the last man standing in a field of 90 prospective applicants. In their wisdom, the City's Charter founders decided to place Fort Lauderdale's operational governance in the hands of a Strong City Manager. Although the road less travelled, the advantages of running the city like a business were self-evident. They likened the City Commission to a corporate Board of Directors that sets policy and the City manager to a chief executive responsible for implementing their vision. Instead of entrusting a major metropolitan municipality's daunting management challenges to periodically popular politicians, a City Manager can be screened for strong professional administrative credentials, a specialized education and training in government operations and a measurable history of past successes.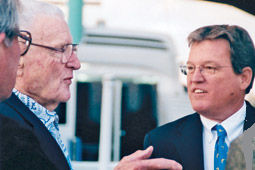 MAYORS BOB COX AND JIM NAUGLE

Since a strong mayor must survive a popularity contest every three years, a productive city manager provides significantly more stability. Conversely, an incompetent city manager can be fired while a comparably inept mayoral cheese head must be helplessly tolerated for up to three years of painful decline. A city manager is expected to bring fiscal efficiency to the office while voters can only hope that their baby kissing mayor is also a modestly competent fiduciary guardian. As exclaimed by former Fort Lauderdale Mayor Bob Cox, "Day-to-day operations should be run by trained administrators, not politicians."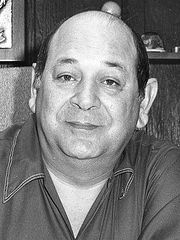 FORMER SUNRISE MAYOR
JOHN LOMELO

During the past few decades, many Broward cities revised their charters, swapping out strong Mayors for strong City Managers. After watching abrasive strong mayors like John Lomelo and Larry Hoffman bend or ignore ethical rules, reward cronies, arrogantly abuse their power and meddle at will with the City's administration, a thoroughly disgusted City of Sunrise converted to city manager-based governance. Except for Plantation and Lighthouse Point, Broward municipalities are all run by elected councils or commissions which appoint professional city managers.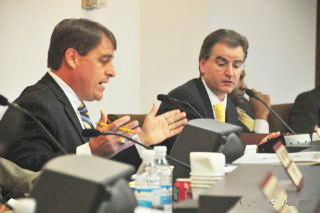 MAYOR JACK SEILER AND FORMER
CITY MANAGER GEORGE GRETSAS

After former Fort Lauderdale City Manager George Gretsas was ousted by Mayor Jack Seiler, Commissioner Charlotte Rodstrom and Commissioner Bruce Roberts despite vehement protests by more than 400 City residents attending a public meeting last summer, the post was temporarily filled by acting City Manager Allyson Love - formerly a Gretsas team member. Stunned by their remarkable luck, the City of Homestead snatched up Gretsas and Love decided to sidestep further fallout from the City Commission's political agenda by politely declining to compete for the permanent placement.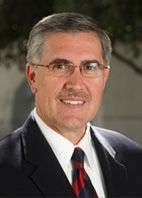 PASQUALE DIGIOVANNI
The City Commission debated search protocols, empanelled a City Manager Search Committee, hired executive recruitment firm Bob Murray and Associates to support the search effort and chipped away at the imposing pool of prospects. On April 20th, the City Commission interviewed surviving candidates Feldman, former Coral Springs City Manager Michael Levinson and San Antonio deputy city manager Pasquale DiGiovanni, exclaiming that the final decision would be revealed at the May 17th Commission meeting. During the final month of a process that closely mimicked a Star Search competition, the inside money was initially on Michael Levinson.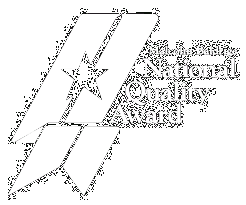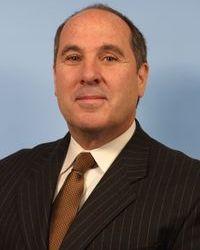 MICHAEL LEVINSON

The 59 year-old Levinson was the Steven Spielberg of the applicant list. In 1997 and 2003, Coral Springs received the Governor's Sterling Award under his oversight, Florida's highest honor for organizational performance and management excellence. In 2007, Levinson earned Coral Springs the Malcolm Baldrige National Quality Award for Excellence in business performance and leadership. The fact that this award is only given to corporations and that Coral Springs was the first city ever recognized for this honor speaks to the unique nature of Levinson's achievement. Unfortunately, Levinson carried some political baggage.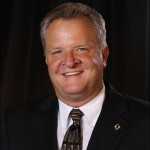 COMMISSIONER TOM POWERS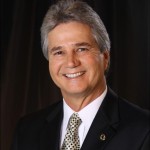 COMM VINCENT BOCCARD

Levinson was rumored to have left Coral Springs to avoid being targeted by two mudslinging Commissioners who blamed him when they were charged with holding an illegal meeting. While feuding with Coral Springs Police Chief Duncan Foster, City Commissioners Tom Powers and Vincent Boccard violated the Government in the Sunshine Law when they met privately with police union officials Michael Hughes and Christopher Swinson on March 11th at Bru's Sports Bar & Grill in Coconut Creek. When Foster dropped a dime on Powers and Boccard, prosecutors filed a misdemeanor charge on March 29th, alleging the four were illegally discussing city business in the closet. The charges were dropped. Despite Foster's public statement that he was unilaterally responsible for informing the authorities, Powers insisted that Foster acted on Levinson's behalf and demanded that Levinson be investigated. Rather than report to a panel whose members wanted his head on a platter, Levinson wisely opted for a change of scenery.

Ironically, the anecdote served to affirm Levinson's integrity to his potential employers on the Fort Lauderdale City Commission. When asked about the rumored incident, Commissioner Bruce Roberts said "If anything, I think it worked in Levinson's favor." Notwithstanding, Levinson's relocation to Fort Lauderdale wasn't in the cards. Feldman grabbed the brass ring while Levinson and Pasquale DiGiovanni were given bus tickets.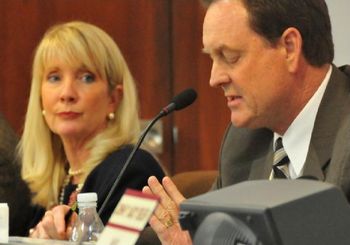 CHARLOTTE RODSTROM - NO ||| ROMNEY ROGERS - YES

At the May 17th meeting, Fort Lauderdale Mayor Jack Seiler lined up behind Levinson with Commissioner Charlotte Rodstrom in tow. They were shut out by Commissioners Bobby DuBose, Romney Rogers and District 1's Bruce Roberts, who preferred Feldman. Not surprisingly, Rodstrom knocked Feldman based on gossip she traded with a Palm Bay acquaintance. Convinced that Feldman was an "empowering manager", his three commission backers offered a consensus opinion that Feldman researched the City's issues more deeply than his competitors for the job. Although characterizing any difference among the three candidates' qualifications and capabilities as "marginal", Commissioner Dubose gave Feldman points for the importance he ascribed to diversity - City Hall spin for equal attention to minority concerns. Commissioner Rogers said that he became a supporter when Feldman told him that he hadn't applied for any other job. At the May 19th GMCA Advisory Board meeting, Bruce Roberts told association officials that Feldman was "a problem solver" and confirmed that "Any of the three finalists would have been an excellent choice. We couldn't lose."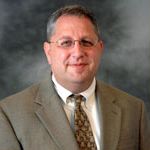 FORT LAUDERDALE CITY
MANAGER LEE FELDMAN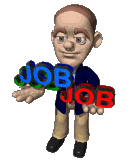 Lee Feldman had served as City Manager for the Space Coast City of Palm Bay, Florida since October 2002. No stranger to South Florida issues, he came to Palm Bay via the City of North Miami, where he was City Manager from May 1996 to October 2002 and Deputy City Manager from 1989 through 1996. Before that, he served as Assistant to the City Manager and Assistant City Manager in North Miami Beach. Feldman is academically equipped with a B.A. in Public Policies from Washington and Lee University, a Master's Degree in Governmental Administration from the Fels Center of Government at the University of Pennsylvania and he completed the Senior Executive in State and Local Government Program at Harvard's Kennedy School of Government. Like Levinson, Feldman came to the competition bearing some impressive kudos. In 2006, the Florida League of Cities named Feldman "City Manager of the Year". In 2008, Feldman was added to FEMA's National Advisory Council, a nationwide panel established under the Post-Katrina Emergency Management Reform Act of 2006 to provide advice, analysis and assistance in all aspects of preparedness and post-event management. He is also a past President of the Florida City and County Management Association.

In 1959, Palm Bay was platted by the General Development Corp. (GDC), which left the City with hundreds of miles of unpaved roads, few water lines and even fewer sewer lines. After buying the water treatment plant from a bankrupt GDC in 1992, the city began expanding the water and sewer services. Within a few years of his arrival, Feldman planned a build-out of the city's infrastructure, spearheaded the county's first municipal charter school, reduced city taxes to their lowest rate in eight years and managed annexations that expanded the city's jurisdiction by 10% - from 66 to about 72 square miles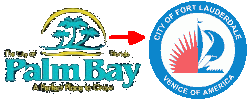 The main difference between Feldman's past and future challenges is magnitude. In Palm Bay, he managed 800 employees and a $115 million budget. In the "Venice of America" he will oversee 2,500 employees and a $611 million operating budget. Feldman's annual salary in Palm Bay was about $168,000. His predecessor in Fort Lauderdale pulled down $230,000 a year. Whether his income will reflect the proportionately greater demands of the new job remains to be seen.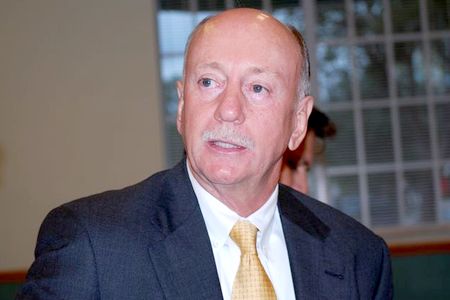 COMMISSIONER BRUCE G. ROBERTS

Feldman comes equipped with the skills, knowledge, experience and temperament to do a laudable job. To his credit, he began making preparations to pilot the City well before he was selected. He is also unusually focused on making this his City. As soon as Feldman was offered the job, Roberts commented "He's already started doing this job in my opinion, and I gave him the edge for effort."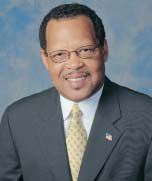 FORMER FT LAUD CITY
MNGR FLOYD JOHNSON

Every new City Manager must make peace with the ghost of his or her predecessor. After pinning the 2004 budget disaster on former City Manager Floyd Johnson, nervous city commissioners awoke to the realization that they were next in line for ambient culpability. Thanks to his predecessor's fairy tale budgets and a City Commission whose abrogated oversight responsibilities admittedly inflamed the City's fiscal nightmare, George Gretsas entered a municipal environment wherein expectations were so low that failure would be taken in stride. On his arrival in Fort Lauderdale, Gretsas was given operational autonomy by a City Commission that would be equally satisfied with a savior or a scapegoat.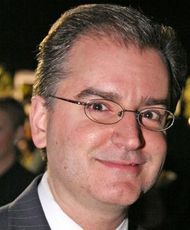 GEORGE GRETSAS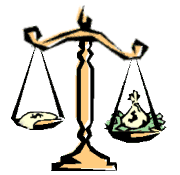 In contrast, Feldman is following in the shoes of a City manager with a legendary record of success. The commission members responsible for dumping Gretsas repeatedly assured city residents that Fort Lauderdale would thrive in his absence. For the past two years, the city budget was balanced using the reserve funds that Gretsas amassed prior to getting the boot. Having exhausted any remaining moderately painful cuts while patching together the FY 2011 budget, it is likely that 2012 will take a heavy toll on the still healthy reserves. Once those funds are depleted, the commissioners will start taking public heat.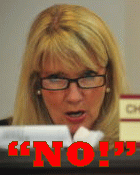 COMMISSIONER NO!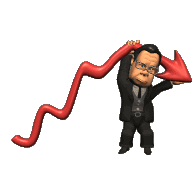 During their April 20th candidate interviews, commissioners were encouraged when Feldman announced that he dislikes using reserves to balance the budget. If he can streamline City Hall by comprehensively restructuring the existing table of organization, Feldman may stave off the impending pain. He already told Commissioners that he would cut the number of City departments and work directly with the Police and Fire Chiefs. To accomplish this - they will have to trust Feldman with the operational control previously wielded by Gretsas. Since he was already pre-hammered by Charlotte Rodstrom for no discernible reason, Feldman won't be surprised when his administrative efforts are implemented by a series of 4 to 1 votes.

Click To Top of Page

---


Commissioner

Bruce Roberts



Feldman In || Storm

Season || Single Stream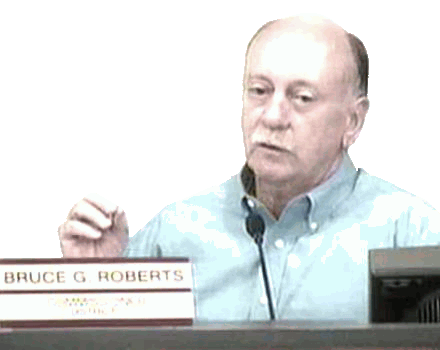 COMMISSIONER BRUCE G. ROBERTS
June 15, 2011 -

In his early Summer Newsletter, City Commissioner Bruce Roberts blends informational tidbits with event reminders. He shines some light on the new City Manager, outlines preparations for the single stream recycling collection process, heralds in the Hurricane Season and enumerates City events over the summer, including the City Commission's seasonal recess.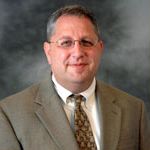 FORT LAUDERDALE CITY
MANAGER LEE FELDMAN

Our District 1 Commissioner opens by summarizing the impressive resume of Fort Lauderdale's newly seated City Manager. Former Palm Bay City Manager Lee Feldman was tagged by the City Commission at the May 17th Commission meeting, having bested 90 competing candidates during a highly publicized search process that began last Fall.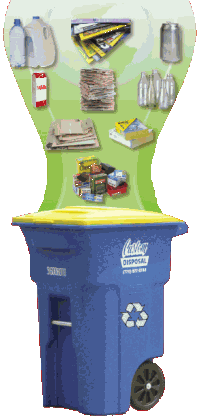 Commissioner Roberts next describes how issues relevant to the City's impending single stream recycling collection process will roll out. Many private waste contractors used by Galt Mile associations already provide single stream recycling services. In the usual two-cart process, recyclables are separated into one bin for aluminum and steel cans; brown, green, and clear glass; milk/juice cartons and drink boxes; plastic bottles and a second bin for newspapers and inserts; catalogs and magazines; junk mail; office paper; soft-covered books; file folders; soda and beer cartons; and crushed cereal boxes, shoe boxes, tissue boxes, rice and macaroni boxes. The single stream process requires only one cart in which all the above recyclables are fully commingled.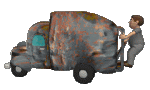 Once a vendor gets by the initial capital cost of new carts, new collection vehicles, processing facility upgrades and educating customers, the single stream process augers a far more frugal collection strategy. For example, single-compartment trucks are cheaper to purchase and operate, collection can be automated, and collection routes can be serviced more efficiently. A uniform fleet means a reduction in the number of reserve vehicles needed to compensate for breakdowns or special events that require a temporarily larger inventory. Since the reduced sorting effort facilitates participation by residents, it yeilds a greater volume of recyclables with proportionately increased commodity value.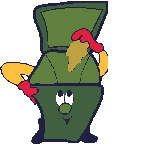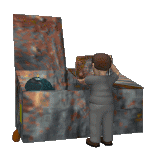 Along with the initial transitional expenses, a major disadvantage of single stream collections are the increased processing costs. The heightened effort required to separate the commingled pick-ups adds to the steps needed to prepare recyclables for commodity recapture or landfill. Another consequence is that paper collected via the single stream process is unavoidably exposed to contaminants that lower its recoverable commodity value. However, since the savings expeditiously outpaces the investment, the vendor can become more competitive and still bulk up the bottom line.


Roberts otherwise fills out the newsletter with his annual outline of Hurricane Season preparations, a list of upcoming municipal events, and wraps up by disclosing when the City Commission's summer hiatus begins and ends. Read on... – [editor]


From The Desk of


Commissioner Bruce G. Roberts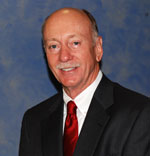 DISTRICT 1 COMMISSIONER
BRUCE G. ROBERTS

A NEW CITY MANAGER: Our new City Manager is Lee Feldman from Palm Bay, FL where he served as City Manager for the past 8 years. He is a graduate of Washington and Lee University, where he received a Bachelor of Arts in Liberal Arts. He earned a Master's Degree in Governmental Administration from the Fels Center of Government at the University of Pennsylvania.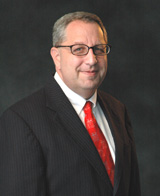 FORT LAUDERDALE CITY
MANAGER LEE FELDMAN

He has also completed the Senior Executive in State and Local Government Program at Harvard's Kennedy School of Government. Prior to his appointment as the Palm Bay City Manager, Mr. Feldman was employed by the City of North Miami, Florida, where he served as the City Manager from May 1996 to October 2002 and as the Deputy City Manager beginning in 1989. Mr. Feldman also served as an Assistant to the City Manager and Assistant City Manager to the City of North Miami Beach. He currently serves as a Vice President (Southeast Region) of the International City and County Management Association and has served as the President of the Florida City and County Management Association and was named the Florida League of Cities' "City Manager of the Year" in 2006. Mr. Feldman is a member of the United States Federal Emergency Management Agency National Advisory Council; serves as Chair of the National League of Cities' City Futures Panel on Public Finance; serves as a member of the National League of Cities Steering Committee on Public Safety and Crime Prevention and Advocacy; chaired the International City and County Management Association's Governmental Affairs and Policy Committee and serves on the Association's Sustainability Advisory Group and has served on the Association's Task Force on Community Tools for Ending Racism. Additionally, he teaches newly elected municipal officials the principles of finance and taxation in Florida and is frequently called upon to speak to professional groups on a variety of municipal issues.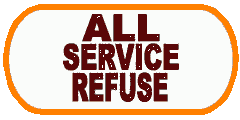 RESIDENTIAL CURBSIDE RECYCLING COLLECTION SERVICES: The City of Fort Lauderdale's recycling contractor will change from Choice Environmental Services to All Service Refuse. Also, the City will transition its
recycling collection process to single stream with the contractor co-mingling recycled materials at the curb. For our City's residents, this means they will no longer be required to separate their recycled materials into separate bins. The City's website and printed materials will be changed to provide accurate information regarding the new recycling collection process. Later in the year, when recycling collection services switches from bin service to cart service, a more robust outreach and educational program will be implemented for the City's residential recycling customers.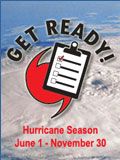 HURRICANE SEASON has started - now is a good time to remind everyone to make sure you are ready. I know this article is a repeat, however, it is very important for residents to prepare. Though only a few may lose power, we cannot forget the damage that even a tropical storm can do. Part of this preparation should include creating a disaster plan and assembling a disaster supply kit. The kit should include at least three days worth of water (one gallon, per person, per day) and non-perishable food for each person in your family. Other essential supplies you should have readily available include: a can opener, flashlights, a battery-operated radio, batteries, cash, pet supplies, medications, extra eyeglasses, contact lenses and supplies for people with special needs.

For a complete list of emergency supplies and other preparedness tips, visit the City hurricane website at http://www.fortlauderdale.gov/hurricane/index.htm. If you are interested in helping your fellow residents after a hurricane, I encourage you to join the Community Emergency Response Team (or "CERT"). CERT is a highly trained, volunteer group that assists the City after local emergencies. Through Fort Lauderdale Fire-Rescue, you can receive free training that covers disaster terminology, standard triage, basic first aid, fire suppression, light search and rescue techniques and disaster awareness. After graduation you will be prepared to care for your family and your community, and you will be part of a team that may be called upon to assist the City during an emergency. Free beginner and continuing education classes are available. For more information please call 954-828-6832.
SOME IMPORTANT UPCOMING DATES TO PUT ON YOUR CALENDAR INCLUDE::
Joint Commission and Budget Advisory Board Workshops - Quarterly Meeting Dates – August 22 AND November 7 (the quarterly budget meetings are tentatively set for the dates listed and have been set for the 8th Floor Conference Room and NOT the Chambers due to audio issues for the audience).

Starlight Musicals (June 17-August 5): 7-10p.m. – Football Field/Holiday Park – please go to http://www.fortlauderdale.gov/events/starlight/starlight.htm for the 2011 Entertainment Schedule.

July 4th Wade-In: Join the City of Ft. Lauderdale and the Ft. Lauderdale/Broward NAACP in celebrating the opening of the restored Eula Johnson House at 1100 Sistrunk Blvd., and commemorate the 50th Anniversary of the historic Wade-Ins that led to the integration of Ft. Lauderdale Beaches. Ribbon Cutting Ceremony starts at 9:00a.m. followed by the Beach Wade-In Ceremony and unveiling of the state historic marker at A1A and Las Olas.

July 6 Commission Meeting: City Manager's Proposed Budget and 5-year Financial Plan will be presented.

August 15: First Pre-Agenda Meeting AFTER Summer Recess

August 16: First Commission Meeting AFTER Summer Recess

September 7th and 20th Commission Meetings: Public Hearings on the budget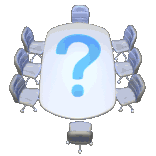 COMMISSION RECESS: Please note that the Commission will be on recess break from Thursday, 7/7/11 through Monday, 8/15/11. During that time, staff will still be here to assist you, however, Commission will not be in session and meetings will not be scheduled.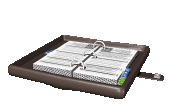 ROBBI
UPTEGROVE

OFFICE CONTACT: Robbi Uptegrove – 954-828-5033; email:

[email protected]

. In addition to hosting two pre-agenda meetings twice a month, I am also available to attend your HOA meetings to update your neighborhood on what is going on in the City as well as answer any questions/concerns you may have. Please contact Robbi to schedule.


If you need to reach Commissioner Bruce Roberts, please contact his assistant Robbi Uptegrove at 954-828-5033 or by e-mail at [email protected]. To access the City Commission Meeting Agendas and Minutes, Click Here. To actually watch the meetings recorded and archived on the Commission Meetings Video Webcast and Archives web site, Click Here.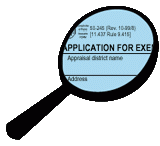 If you are new to the neighborhood, just turned 62 or 65, recently back from Iraq, or planning to relocate, take a few minutes to read this. Do you intend to downsize an empty nest or lock up a deal on a beachfront second home? Does paying taxes cause uncontrollable diaphoresis, swollen glands or blackouts? Even if the following info doesn't save you any money, it may calm your nerves.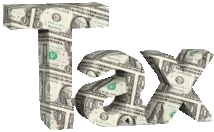 All legal Florida residents are eligible for a Homestead Exemption on their homes, condominiums, co-op apartments, and certain mobile home lots if they qualify. As amended in 2008, the Florida Constitution provides this tax-saving exemption on the first and third $25,000 of the assessed value of an owner/occupied residence. However, the additional $25,000 which only applies to that portion of a home's assessed value between $50,000 and $75,000, does not apply to the schools part of the tax bill. You are entitled to a Homestead Exemption if, as of January 1st, you have made the property your permanent home or the permanent home of a person who is legally or naturally dependent on you. By law, January 1st of each year is the date on which permanent residence is determined.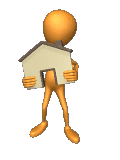 As defined in Florida Statute § 196.012(18), "'Permanent residence' means that place where a person has his true, fixed, and permanent home and principal establishment to which, whenever absent, he has the intention of returning. A person may have only one permanent residence at a time; and, once a permanent residence is established in a foreign state or country, it is presumed to continue until the person shows a change has occurred."

The regular filing period for a 2012 homestead exemption is March 2, 2011 to March 1, 2012. Section 196.011(8), Florida Statutes, requires that ALL applications for 2011 exemptions must be filed with the Property Appraiser by September 19, 2011. Once that late filing deadline closes, no further exemption applications can be accepted for the year, regardless of any good cause reason for missing the late filing deadline.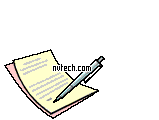 When filing an application you must bring the items listed below, dated prior to January 1, 2011. To claim 100% coverage, all owners occupying the property as Tenants in Common (i.e., proportional share co-owners) must file in person on jointly held property. In the case of a husband/wife ("Tenants by the Entirety") or Joint Tenants with Right of Survivorship ("JTRS"), any one owner may qualify for 100% coverage – although it is always highly advisable to have all eligible owner-occupants to file. If you are married and the Deed has different last names for a husband and wife, a marriage certificate must be presented if the deed does not indicate the two co-owners are "husband and wife."


Proof of Ownership: In general, the recorded Deed or Co-op Proprietary Lease must be held in the name(s) of the individuals applying for Homestead. You do not need to bring a copy of the deed or co-op lease if the document has already been recorded in the Official Records of Broward County. IF THE PROPERTY IS HELD IN A TRUST, EITHER A NOTARIZED CERTIFICATE OF TRUST OR A COMPLETE COPY OF THE TRUST AGREEMENT IS REQUIRED.

Proof of Permanent Florida Residence, ALL DATED PRIOR TO JANUARY 1, 2011. Acceptable forms of proof are as follows:
FOR ALL APPLICANTS: Florida Driver's License ("Valid Only in Florida" driver license is not acceptable) or Florida Identification Card (for non-drivers only) is required IN ADDITION TO ONE OF THE FOLLOWING:
FOR NON-US CITIZENS: In addition to the items listed above, you must have proof of permanent residency, resident immigrant status (such as a "Green Card"), asylum/parolee status or some other PRUCOL status.

Note: it is generally against the law for a Florida resident to drive in Florida with an out-of-state license or tag if he/she claims Homestead Exemption (Sections 320.37 and 322.08 of the Florida Statutes).



PRUCOL is an acronym for "Permanently Residing in the United States Under Color of Law." PRUCOL applies to individuals who are neither U.S. citizens nor aliens lawfully admitted for permanent residence (i.e. lawful temporary residents, refugees, political parolees, asylum grantees, deferred deportation, etc.). Essentially, it includes aliens living in the U.S. with the knowledge and permission (express or implied) of the USCIS (United States Citizenship and Immigration Services) and whose departure that agency does not contemplate enforcing.

Following the September 11, 2001 tragedy, the functions of the Immigration and Naturalization service (INS) were transferred from the Justice Department to the Department of Homeland Security. Upon dissolution of the INS on March 1, 2003, immigration service functions were imparted to the newly formed USCIS.

Pursuant to Rule 12D-7.007(3), Florida Administrative Code, anyone residing in the U.S. under what is considered a "temporary" visa (E-, F-, H-, J-, L-, M-, N-, O-, P-, TC- or R-class visa) is INELIGIBLE for a Homestead Exemption. Similarly, anyone here under "Temporary Protected Status" is also ineligible. This is true under Florida law no matter how long you have owned your home and lived/worked in Florida – and regardless of how many times you are legally able to renew your visa.

The Florida Department of Revenue application form (DR-501) requests the following information for all owners living on the premises and filing.
Date of each owner's last Florida permanent residency
Date of occupancy for each property owner
Social security numbers of all owners filing, including the Social Security numbers of any married spouses – even if not filing or named in the Deed (as per Section 196.011(1)(b), F.S.) – are required
Florida Drivers License and/or Vehicle Tag numbers (if applicable)
Florida Voters Registration number (U.S. citizens) or Immigration number (not U.S. citizens)
Current employers of all owners
Addresses listed on last I.R.S. income tax returns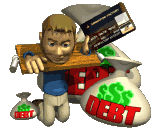 Florida Statute 196.011(9) (a) requires the owner to notify the Property Appraiser whenever the use of the property or the status or condition of the owner(s) changes so as to change the exempt status of the property. If the status of the property or the owner(s) alters Homestead eligibility, the law requires notification of the Property Appraiser's office by March 1st. Failure to so notify the property appraiser exposes the property owner to 10 years of retroactive tax indebtedness plus 15 percent interest per annum and a penalty of 50 percent of the taxes fraudulently exempted. If Mr. Slippery moves to a subsequently purchased Florida property, the local Property Appraiser must record a notice of lien in the county or counties wherein the deadbeat's new property or properties are located.

If you (or your married spouse) have a Homestead Exemption in any other county, state or country (or an equivalent permanent residency-based exemption or tax credit, such as New York's "S.T.A.R." exemption) on another property you also currently own, you will not be eligible for a homestead in Broward until you surrender the exemption in that other jurisdiction.

The Homestead Exemption does not transfer from property to property. If you had this exemption last year on another property and moved, you must file a new application for your new residence. Notify the Property Appraiser to cancel the exemptions on your former home. Property purchased during last year may show qualified exemptions of the seller. The sellers' exemptions will not carry over to this year; you must apply for your own exemptions!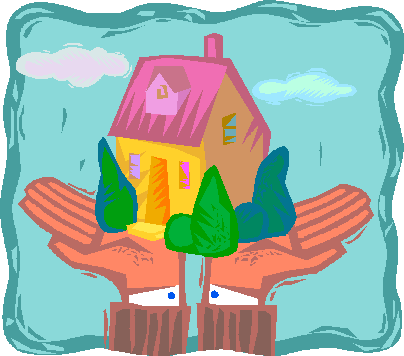 Florida's Portability law allows property owners to transfer their "Save Our Homes" benefit earned on a previous Homestead property to their new Homestead property. If you are applying for a new Homestead Exemption AND you held a Homestead exemption on a previous property within the last 2 tax-years anywhere in Florida, you should also submit a Portability application with your Homestead application. Again – although portability benefits are transferable, the Homestead Exemption prerequisite for the "Save Our Homes" tax cap is not. You must apply for a new Homestead Exemption to be eligible for portability benefits.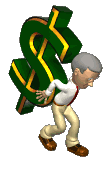 In view of the 11.7% haircut to property values, roughly 180,000 Broward homeowners were perplexed by miniscule increases in their 2010 tax bills. In times of inflating property values, Florida's 1992 "Save Our Homes" (SOH) Constitutional Amendment caps annually assessed valuations of Homesteaded properties by the lesser of 3% or the percentage increase of the consumer price index (CPI). However, when property values decline, a homestead "recapture" provision (Section 193.155, F.S. and 12D-8.0062, Florida Administrative Code) causes taxable values to annually rise by 3% (or the percentage change in the CPI - if less) until the assessed value finally equals the market value.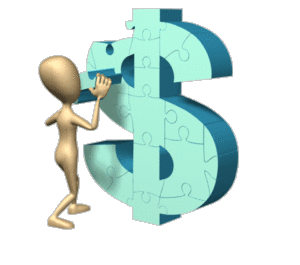 The amount of the homestead exemption granted to an owner residing on a particular property is to be applied against the amount of that person's interest in the property. This provision is limited in that the proportional amount of the homestead exemption allowed any person shall not exceed the proportionate assessed valuation based on the interest owned by the person. For example, assuming a property valued at $40,000, with the residing owner's interest in the property being $20,000, then $20,000 of the homestead exemption is all that can be applied to that property. If there are multiple owners, all as joint tenants with rights of survivorship, the owner living at property filing receives the full $25,000 exemption.

"Can I still receive a Homestead Exemption if I rent my property?" It depends on the local Property Appraiser. Florida Statute § 196.061 provides "The rental of an entire dwelling previously claimed to be a homestead for tax purposes shall constitute the abandonment of said dwelling as a homestead, and said abandonment shall continue until such dwelling is physically occupied by the owner thereof. However, such abandonment of such homestead after January 1 of any year shall not affect the homestead exemption for tax purposes for that particular year so long as this provision is not used for 2 consecutive years."

B.C. PROPERTY APPRAISER
LORI NANCE PARRISH

Since Florida's Constitution determines if a property is a "Permanent Residence" by its status on January 1st, what happens before or after that bellwether date is technically irrelevant. As provided for in the above exception, if a lease begins after January 1st and terminates by December 31st of the following year, nothing in Florida law requires surrender of the Homestead Exemption. Unfortunately, Florida law (Florida Statute § 196.015) also provides the local Property Appraiser with a broad interpretational mandate when measuring eligibility. Broward County Property Appraiser Lori Parrish has adopted a "once in a lifetime policy" for these rentals, allowing each homeowner a single opportunity to rent their Homesteaded property without sacrificing the exemption. However, she strongly suggests that her office be consulted prior to executing any leases – a buzz phrase for do it or else!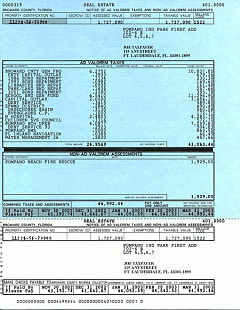 SAMPLE TRIM NOTICE

By the end of the second week in August, the Property Appraiser mails "Notices of Proposed Taxes" (AKA "TRIM" notices") to all Broward County property owners. Once you receive the TRIM (Truth in Millage) notice, you must act expeditiously if you intend to challenge the assessment or proposed tax rates. Unfortunately, many property owners ignore the TRIM Notice and wait until they receive their tax bill in November – after the September 19th deadline – when it's too late to file an appeal.
The TRIM Notice contains proposed tax rates as set by local taxing authorities (i.e., Broward School Board, Broward County Commission, City of Fort Lauderdale, South Florida Water Management District, North Broward Hospital Board, Children's Services Council of Broward County and the Florida Inland Navigation District). Last year, Broward properties suffered an average countywide drop in taxable value of 11.7% – the biggest single-year percentage decline in Broward property values since the 1920s. Nearly all neighborhoods saw values plummet in 2010.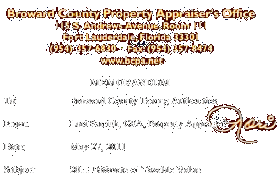 The "2011 Estimate of Taxable Values" released by the Property Appraiser on June 1, 2011 supported last year's prediction that this year's values would hold steady, harkening an end to the sharp slide in Real Estate values. Taxable values for the Galt Mile's "Big Three" taxing authorities were subject to dips of 1.8% (the School Board), 1.9% (the County Commission) and 3.5% (the City of Fort Lauderdale). Each taxing authority holds two public hearings from July through September, where taxpayers may question proposed millage rates, non-ad valorem fees and special assessments, or comment on services being cut from local budgets. Your TRIM Notice lists the hearing dates, locations and contact phone numbers for each taxing authority. While these hearings provide flustered taxpayers with an opportunity to vent, prospects for successfully manipulating a lower millage rate are statistically comparable to spontaneously growing an eye on your thumb.

Your tax calculations are based upon a simple mathematical formula: TAXABLE VALUE x TAX MILLAGE RATES + SPECIAL ASSESSMENTS = TAX BILL. The TRIM notice reminds property owners that they can save money by paying early. Paying in November earns a 4% discount. The discount drops to 3% in December, 2% in January, 1% in February and full price in March.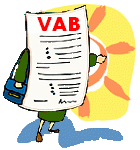 While the Property Appraiser's Office exerts no influence over tax rates, if the market value as shown in the box "Your Property Value This Year" is higher than the market value of your property as of this past January 1, a Deputy Property Appraiser will discuss your market value and how it was calculated on request. Similarly, the Property Appraiser's office will review any exemptions that were denied. If still dissatisfied, you can file a petition with the Value Adjustment Board (VAB) to reconsider the assessment and/or any denied exemptions.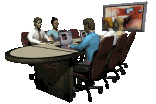 The Broward County Value Adjustment Board (VAB) is the independent appeals board that has initial jurisdiction over challenges to any property valuations (the "assessed value"), denials of exemptions, denials of classifications, and other similar matters. When HB 909 amended Florida Statute 194.015 in June of 2008, the the 5-member VAB's composition was changed to include two Broward County Commissioners, one School Board member and two layperson taxpayers (a homesteaded property owner selected by the County Commission and a commercial property owner selected by the School Board).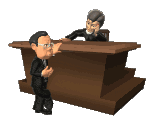 The Board is completely independent of the Property Appraiser's office. As per Florida Statute 194.035, the Value Adjustment Board appoints Special Magistrates - who are all qualified, professionally designated real estate appraisers (for valuation cases) and/or attorneys (for exemption cases) – to conduct the hearings. The only question the Special Magistrates can determine is whether the market value of a property as shown on the TRIM Notice was higher than the property's market value as of last January 1st.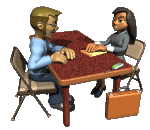 The process is triggered by filing an appeal application form (DR 486) and a nonrefundable $15 statutory filing fee with the VAB by the September 19, 2011 deadline. The fully completed petition must be filed with the Clerk of the Value Adjustment Board at Broward Government Center, 115 South Andrews Avenue, Room 120, Fort Lauderdale, Florida 33301 (or filed online using a credit card) - BEFORE THE DEADLINE. While the Property Appraiser is immutably prohibited from processing an appeal after September 19th, a taxpayer who misses the deadline due to extraordinary circumstances can still petition the VAB to consider a valuation appeal. Since "good cause" late-filings are vetted on a case by case basis, the applicant must contact the VAB directly to assess an appeal's merit.

In accord with the provisions of Florida Statute 194.034 (d)), petitioners are required to furnish the VAB Appeals office with all the information or documentation that will be used to support their conclusions of value. Failure to provide information previously requested by the Property Appraiser at least 15 days before the hearing precludes its use before the VAB.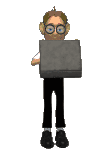 To best prepare a case, documentary evidence supportive of a claim should be compiled with the assistance of the Property Appraiser staff, VAB staff and/or an attorney. To request the VAB's help, a petitioner can visit the VAB office in Room 120 at Government Center, call 954-357-7205 or 954-357-5367 or send an email to [email protected]. To elicit assistance from the Property Appraiser's Office, visit their headquarters at 115 South Andrews Avenue, Room 111 in Governmental Center (954-357-6830) or email Manager Cheryl Guske at [email protected]. Any person representing you at the hearing must have a letter of authorization or power of attorney attesting to that fact. This applies to anyone whose name is not on the deed. If a late-filing petitioner is denied "Good Cause" by the VAB or if the Board finds against the applicant after a hearing, the petitioner is entitled by law to appeal to the Circuit Court, pursuant to Sec. 194.171, Florida Statutes.


CAVEAT EMPTOR! As you are doubtless aware, an appeal is a lawsuit. Lawsuits cost thousands of dollars in legal fees (retainers can run $250 to $500 per hour) and court costs. If unsuccessful, these costs would be incremental to the possible doubling or trebling of property taxes implicit in losing the homestead exemption. An appeal is anything but a consequence-free "toss of the dice".
Senior Exemptions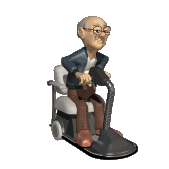 Pursuant to Section 196.075, F.S., residents 65 years or older as of January 1, 2011, may qualify for the additional $25,000 "Senior Exemption". Qualified seniors must have a total 2011 household adjusted gross income not in excess of $26,203 (adjusted annually for inflation by the Department of Revenue) to be eligible for the additional exemption. Since income eligibility is recalculated every January to reflect changes in the cost-of-living index, this exemption must be applied for annually. While the exemption applies to the county portion every Broward resident's taxes, only those residents living in cities that adopted the exemption (such as Fort Lauderdale) may also apply it to their municipal tax bite. The filing period is from January 1st to March 1st each year. To insure a proper filing, follow the steps below: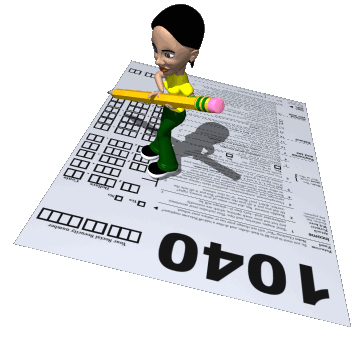 If You File An Income Tax Return:
Complete Part (A), Part (C), and Part (D) of the Sworn Statement of Adjusted Gross Income of Household
Submit the Sworn Statement of Adjusted Gross Income of Household to the Property Appraiser on or before March 1, 2011.
Submit a copy of your 2010 Income Tax Return Form 1040 and W-2 for all persons residing in your home (excluding renters and boarders) to the Property Appraiser no later than June 1.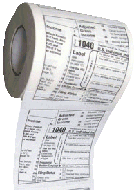 If You Do Not File An Income Tax Return:
Although the filing deadline for the 2011 Senior Exemption has passed, the described dates are applicable annually for the exemption. If you believe that you have "Good Cause" for not having filed by the deadline, call the Property Appraiser's office at 954-357-6830 and ask if and how you can still file for the 2011 Senior Exemption.
Other Exemptions


In addition to helping property owners with Homestead Exemptions and Low-Income Senior Exemptions, Property Appraiser staffers will facilitate applications for:
WIDOW/WIDOWER EXEMPTION: Bring copy of spouse's death certificate, newspaper obituary, or memorial card.

DISABILITY/VETERAN'S DISABILITY EXEMPTION: Ask us about the filing requirements for partial and full versions these exemptions.

ACTIVE MILITARY DUTY EXEMPTION: Bring dated evidence of participation in Operation Enduring Freedom, Operation Iraqi Freedom, or Operation New Dawn

"GRANNY FLAT" EXEMPTION: Bring permits, Certificate of Occupancy and construction plans used to house your 62-year old "Granny" occupant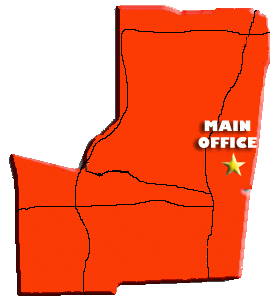 The Property Appraiser's Main Office at 115 South Andrews Avenue, Room 111, in downtown Fort Lauderdale (just south of Broward Boulevard) is always open weekdays from 7 am until 6 pm. The office is open Saturdays from 8:30 a.m. to 5 p.m. on June 25, August 27 and September 17 and office hours are ordinarily extended during "TRIM season" to address the heavier traffic. The telephone number is 954-357-6830. The Broward County Property Appraiser maintains a web site at "http://www.bcpa.net". Maureen Morrison is the Broward County Property Appraiser's condo and co-op supervisor in the Real Property Office. Maureen can be reached at (954) 357-6303 or by email at [email protected].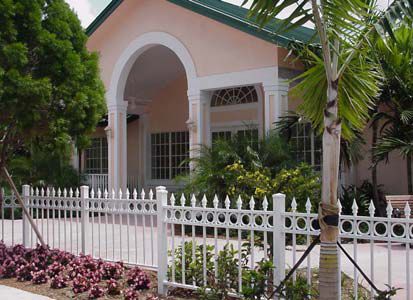 BEACH COMMUNITY CENTER

The Broward County Property Appraiser's Office conducts taxpayer outreach sessions at City Halls, Condos, Co-ops, Community Centers, Homeowners, Civic and Community Associations and a variety of other venues where Deputy Property Appraisers provide local residents with property tax information and help with filing exemptions. On the last Friday of each month, BCPA staffers assist Galt Mile residents at the Beach Community Center (3351 NE 33rd Street) from 10 a.m. to 11:30 a.m. For more information about these events, contact Community Outreach Supervisor Kelly Brown at 954-357-5579 or by email at

[email protected]

.

The Property Appraiser's office has instituted a new Online Homestead Filing Program. While the Property Appraiser's Outreach Program is remarkably convenient for new filers, the internet-based program is even easier. You can save time, gas-money and avoid lines and crowds that assemble at the local Broward office or the outreach venues. To apply for a 2012 homestead, simply Click Here to use the online Homestead Application system. To apply for other exemptions, Click Here to visit the Download Forms page to find the appropriate application.

Note: Homebound persons and other qualified individuals with disabilities who cannot readily leave their home may also file for a Homestead Exemption by calling (954) 357-6035 to arrange for a visit from the Property Appraiser's Homebound Outreach Program.

Galt Mile Residents

Please contact Bob Wolfe of Inter-Governmental Media Relations at (954) 445-5732 or at

[email protected]

for further information.
Click Here to access the Broward County Property Appraiser web site in English, Spanish or French (Creole).
Click Here for additional information about Homestead and other Exemptions.
Click Here for info about additional Senior Exemptions
Click Here for info about new Tax Reform Legislation
Click Here for info about the TRIM (Truth in Millage) Notice
Click Here for info about the Broward County Value Adjustment Board (VAB)
Click Here to file a petition to the Broward County VAB or check its status - ONLINE
Click Here for all Exemption & Appeals forms
Click Here to access the Online Homestead Filing Program and file for your exemption the easy way!
Click Here to check the status of your pending 2010 VAB Petition
Click Here to use the Home Buyer's Tax Estimator
Click Here to get a copy of your tax bill
Click Here to see copies of deeds, mortgages, liens, release of liens and court judgments

Facing the Music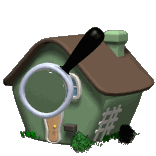 Broward County Property Appraiser Lori Parrish literally detests people who scam the County by fraudulently claiming exemptions for which they are clearly ineligible. Last year, she pleaded with Galt Mile Advisory Board members to rat out snowbirds claiming Homestead Exemptions. Despite having informed Ms. Parrish that Advisory Board members wouldn't violate the confidentiality of their residents' information, they were understandably conflicted about passively enabling these thieves. We agree with Ms. Parrish that scammers increase the burden on every other taxpayer in the County and applaud her efforts to smoke them out and hold them accountable.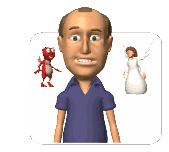 THE BOTTOM LINE: Since last year, Ms. Parrish has substantially enhanced her fraud-finding operations. If you have been claiming a Disability Exemption while playing tennis every Thursday or a Homestead Exemption despite renting your unit for the past six years, you're in trouble. If you turn yourself in, you may forgo the 50% penalty on the money you ripped off from the County. Alternatively, if she nails you, you're fried like an egg. Moving won't help. Think about it!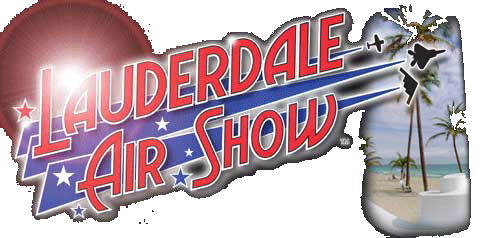 Fort Lauderdale Air Show Set for Take Off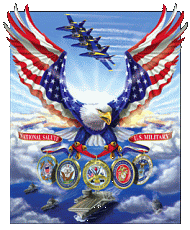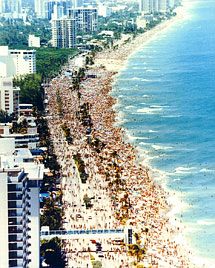 AIR & SEA SHOW AT FT LAUD BEACH

July 18, 2011 - "Look… up in the sky. It's a bird. It's a plane. No it's... Bryan Lilley and Ramola Motwani!" The Fort Lauderdale City Commission intends to breathe life into a 2012 variation of the devolved Air & Sea Show. Until a few years ago, the annual mega-event drew record breaking crowds to the Fort Lauderdale beach, delighted a nationwide television audience and tickled millions of viewers in 144 countries around the planet. Last year, a replacement show marketed as Air Lauderdale stirred hopes for a revival of the City's weekend-long signature event. After coming within a hair of actualization, the event stalled as promoters made pathetic supplications to the immediate world for a financial rescue that never came.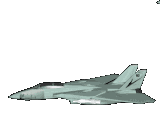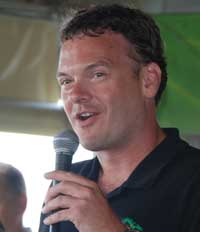 BLI PRESIDENT AND FOUNDER
BRYAN S. LILLEY

Five years after the last Air & Sea Show combined with Fleet Week to frame an impressive tribute to America's military, event production and management firm B. Lilley, Inc. (BLI) teamed with local real estate impresario Ramola Motwani to bring a scaled down version of the event back to Fort Lauderdale. Following two decades of producing auto shows for Liberty Productions (currently known as Motor Trend Auto Shows), BLI President and Founder Bryan S. Lilley displayed an aptitude for producing space and aviation extravaganzas.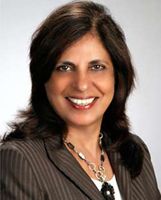 RAMOLA MOTWANI

After incorporating BLI in 2002, Lilley began rolling out successful air and space shows in 2006. To earmark NASA'a 50th Anniversary, Lilley patched together the World Space Expo at the Kennedy Space Center in November 2007. Since then, he banged out the Cocoa Beach Air Show in Cocoa Beach, Florida each November for the past three years and the OC Air Show in Ocean City, Maryland this June. In the Air Show business, three home runs carry a considerable supply of street cred. In this case, enough to convince a tight-fisted Fort Lauderdale hotelier and real estate magnate to pony up the cash required for a similar performance on the Fort Lauderdale Beach. Since Ramola Motwani had long ago tied her star to Fort Lauderdale's beachfront, an investment yielding a boatload of free publicity was a good fit.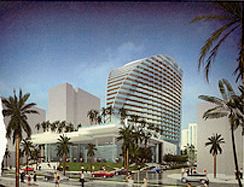 OCEAN WAVE RESORT HOTEL

When husband Bob passed away in 1994, instead of liquidating their impressive portfolio of beachfront dives that drew squads of Funicello and Avalon wannabes into the Spring Break behavioral sink, Ramola decided to parlay the underlying land into a seat at the table reserved for Masters of the Hospitality Universe. In exchange for allowing "The Donald's" handlers to develop his Trump International Hotel on her property, she snagged an enterprise partnership in the near bankrupt project. An attorney with an uncanny spongelike ability to learn on the fly, Ramola decided to go it alone on a similar venture next to the Trump International Hotel. She would replace her seedy Tropic Cay Motel and Avalon Waterfront Inn with a 22-story 328-room superluxury hotel called the Ocean Wave (wedged neatly between her 24-story Trump International Hotel and the 25-story Q Club/Hilton Fort Lauderdale Beach Resort).
DEV, RAMOLA AND NITIN MOTWANI

Ramola Motwani has two sons. In 2004, Nitin left Goldman Sachs to run Merrimac Ventures - the family business. After sowing his wild oats with Credit Suisse, Dev also agreed to work for mom in 2006. CEO Ramola named him Co-President with sibling Nitin, who was also assigned to scouting worldwide expansion opportunities. She also tapped Dev to temporarily manage the family's fleabag beachfront placeholders.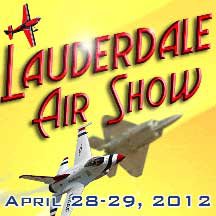 On June 21, 2010, BLI and the Motwanis tempted the City Commission with viable plans for an event called the "Lauderdale Air Show". Their scaled-back version would take place on the beach just north of Sunrise Boulevard from noon to 4 p.m. over the April 28-29, 2012 weekend. After regaling Commissioners with the new team's credentials, they warned that their participation was contingent on the absence of competition for the site license. They weren't about to engage in a shoot-out with some of the "less credible" previous recipients of the City Commission's largesse.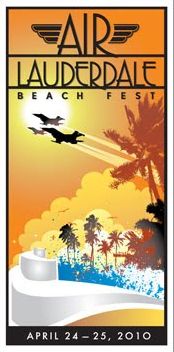 As if scripted for a tier 4 reality show to thicken a weak subplot, public relations consultant Stan Smith appeared out of nowhere to muddy the waters. In 2010, Smith flooded local media markets with press releases for an Air Show replacement called Air Lauderdale. Although a pale imitation of the traditional Air-Sea Show, the event was so sorely missed that Fort Lauderdale residents were more than willing to compromise their expectations. When the Air Force Thunderbirds and the Navy Blue Angels – two headlining attractions of years past – declined participation, potential sponsors ran for cover. To protect itself, the City required that promoters secure a $1 million bond to ensure payment for municipal cops, firefighters and cleanup crews enlisted for the event. Following a futile search for an angel with deep pockets, Smith threw in the towel and cancelled Air Lauderdale.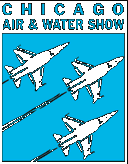 The other prospective Air Show competitor was promoter Mickey Markoff's MDM Group, the parent company of Pro Series, Inc. (PSI), which developed the original Air & Sea show into the City's premier event. The Air & Sea show was actually a descendent of the Budweiser Air & Water Show of Chicago, which PSI inherited in 1987. By exploiting corporate sponsorship, they developed the Chicago lakefront show into the largest two day event in the nation, garnering 2.7 million visitors. When the Chicago Mayor's "Office of Special Events" staged a political "takeover" in 1994, a year later PSI honcho Mickey Markoff convinced Shell Oil to try the formula in Fort Lauderdale, surmising that the city would be desperate to fill the vacuum created when Fort Lauderdale decided to trade its mantle as the "Spring Break capitol" for the broader appeal of reinventing its image as the "Venice of America." After the audience tripled in 1996 from 800,000 to 2.5 million, Markoff swapped Shell Oil for McDonald's and attracted all five branches of the military by developing the Air & Sea Show Display Village into a remarkably effective recruiting device. Incorporating Fleet Week enhanced the event's popularity, ultimately expanding its annual beachfront and local media audience to 4 million.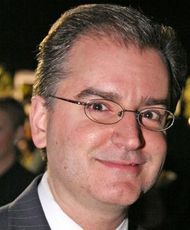 GEORGE GRETSAS
CLAMPS DOWN

Markoff continued to build corporate support through 2007, assembling a $5 million sponsorship network. Starting with the 2003 municipal budget blowout, Markoff and the City feuded continuously though 2007 about the provision of support services. The Air & Sea Show was originally organized as a self-sustaining event. In 1999, the city offered to provide certain services on the cuff. When City finances hit the skids in 2003, contract renewal negotiations toughened. Backed by new City Manager George Gretsas, Commissioners told promoters that the City's gesture of support made when Fort Lauderdale was fiscally healthy needed rethinking.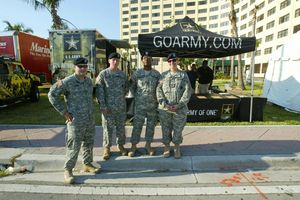 AIR & SEA SHOW DISPLAY VILLAGE RECRUITERS

The show was a cash cow for promoter MDM Group Ltd. (MDM) and subsidiary Pro Series Inc. (PSI), bringing in millions every year. According to show spokesperson Elaine Fitzgerald, the show cost about $4 million to produce. The U.S. military contributed the planes and fighter jets, boats and military personnel while Pro Series Inc. paid for aircraft and sea-craft fuel, room and board for participating military crews and "gym space" for hosted military VIPs. In addition to standby police and fire rescue personnel, the city provided sanitation services and the Parks staff required for the post-event beach rehab.


EXECUTIVE PRODUCER
MICKEY MARKOFF

Senior sponsor McDonald's shelled out $3 million each year for the Title sponsorship. TV revenues, promotional sales and enormous corporate financial support (40 + corporate sponsors) all fed the promoters' bottom line. When the City proposed returning to a self-supporting show, Executive Producer Markoff of MDM Group and Johnny Williams, Esq. (Executive Director, Air & Sea Show) of Pro Series Inc. slammed the door. The promoters not only refused to open their books to the City, they threatened to sue if the City didn't continue the service subsidies. At a time when Fort Lauderdale's hemorrhaging budget forced service cuts and layoffs circled above employees' heads like vultures, the promoters arrogantly insisted that taxpaying residents foot the bill for their "free" show.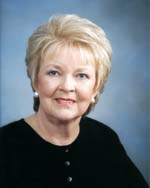 FORMER COMMISSIONER
CHRISTINE TEEL

At a June 17, 2004 GMCA Advisory Board meeting, former Commissioner Christine Teel explained that the City provided $458,571 in Fire-Rescue, Public Services, Parks & Recreation and Police Services to the Air & Sea Show for which the promoters reimbursed the city $171,039. Parking revenues of $43,634 helped cushion the bloodletting. The rest, $243,898, was picked up by the City's taxpayers. Not exactly a free show. Every subsequent year through its demise in 2007, Markoff threatened to move his traveling circus to Miami, Daytona or elsewhere on the coast.

GFLCVB PRESIDENT
NICKI GROSSMAN

Markoff claimed that the show represented a windfall for local vendors. Although President Nicki Grossman of the Greater Fort Lauderdale Convention and Visitors Bureau (GFLCVB) agreed that the few hundred thousand people attracted to the beach over the weekend generated about $4 million, it was unclear how much of that benefited the local economy. "It is worth a lot in terms of image, and it's a great patriotic boost," conceded Grossman. "But it's not a reliable source of room nights." The reaction of local merchants to the show's departure was mixed. The annual feedback from local retailers and restaurateurs along the beach and in surrounding communities convinced Grossman that the show's impact on area businesses as a whole was marginal. She stated, "All restaurants tell us is that it doesn't generate a whole lot of business."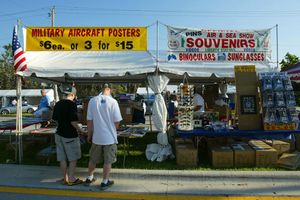 PUFF 'N' STUFF SELECTED VENDOR

Since the Air & Sea Show licensed its own vendors, profits for most food, retail and souvenir sales weren't reaped by area business owners. Grossman revealed how promoters hamstrung local merchants, "The vendors licensed by the air show get most of the food and souvenir sales." The city had no say over which vendors were chosen by the promoter to harvest profits. According to show spokesperson Fitzgerald, they utilized a single out-of-town vendor called San Francisco Puff 'N' Stuff to outsource all of the show's vendor needs. "We stick with who we know," said Fitzgerald. "A critical piece of running the show is getting vendors that can do a good job." Given the operational pitfalls of selling promotional buttons and "dirty water" hot dogs, her explanation hovered somewhere between ludicrous and insulting. However, it clearly explained why the show was of minor economic consequence to area businesses.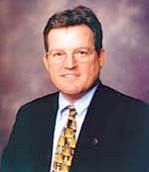 FORMER MAYOR JIM NAUGLE
NO $$$ BENEFIT FOR CITY

Although former Fort Lauderdale Mayor Jim Naugle expressed his appreciation for the Air & Sea Show's success as an armed forces recruiter, he was never impressed with the event's fiscal contribution to the city. He said that merchants in the Galleria Mall, located just over the causeway from the Fort Lauderdale Beach event site, claimed that the show's traffic dramatically hampered Mother's Day shoppers in weeks preceding the holiday. Mall officials agreed that the show was detrimental to the bottom lines of most Galleria retailers. Naugle added that shop owners and restaurants on Las Olas Boulevard, the high-end shopping district perpendicular to the beach, also described the show as disruptive to business. Ironically, the average City resident mistakenly believed that the signature Air & Sea Show beneficently filled local coffers every spring. Due to the one-way business model tailored by an intransigent Markoff, it didn't!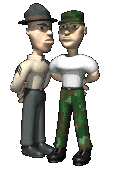 Although the event's fiscal value to the City was always questionable, it was a stunning success as a recruiting tool for the military. When the show opened in Fort Lauderdale in 1995, Florida was 26th in the nation for military recruiting. After a decade of Air & Sea Shows, Florida had achieved recognition as the nation's most prolific recruiting machine. Commenting on the underlying rationale for the event's recruiting success, PSI promoter Johnny Williams said, "For a long time the military was trying to connect to the American public. This shows the American people how their military dollars are being spent."

Some insiders believed that the show's official withdrawal from Fort Lauderdale was a precursor to relocating to another venue. Suspected of potentially benefitting from Fort Lauderdale's loss were Miami, Daytona and Miami Beach. With the benefit of hindsight, a more credible scenario envisioned a split between McDonald's and Markoff stemming from some embarrassing legal entanglements. McDonald's fashioned a business niche built on its reputation as a family institution. In 2003, the flashy promoter was thrice accused of being a peeping tom.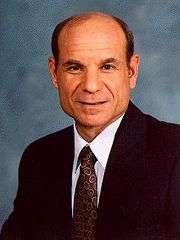 STATE ATTY MICHAEL SATZ

Fort Lauderdale police records show claims that Markoff breached a local women's bedroom late at night uninvited. Another woman claimed to have confronted Markoff through her window causing him to drive off in his white Porsche tagged "Airshow" (as described in the police report). Another report filed on November 15, 2003 confirmed that Markoff was accused of watching a 25-year-old woman shower from a walkway marked "no trespassing" in a chic East Las Olas development. The woman "came out of her shower to see a man looking into her bedroom window" (as per the police report). "The man backed away and left on a motorcycle. However, he returned later, this time driving a car and wearing a different shirt, to resume looking into the window."

JUDGE LEONARD FEINER

Following a year-long investigation that led State Attorney Michael Satz into court, Markoff pleaded "no contest" to charges filed on October 8, 2004 stemming from his nocturnal peeping proclivities. Found guilty of two trespassing charges, one loitering and prowling charge and one disorderly conduct charge, Circuit Judge Leonard Feiner sentenced Markoff to three years' probation conditional on his continued compliance with a remarkably friendly plea agreement. Markoff had to submit a DNA sample, undergo annual polygraph testing about voyeuristic behavior and, understandably, stay out of his neighbors' yards. Markoff was also mandated to make $5000 contributions to assorted Women's support organizations including "Women in Distress". Additionally, he was precluded from entering the high-end Sunrise Key development – one scene of the crime – without the specific invitation and approval of every community resident.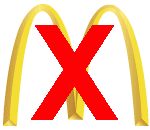 The City and Markoff's corporate sponsors (such as McDonald's) were primarily concerned about the degree to which the resulting public relations nightmare would tarnish the event and its supporters. For a few years, they dodged a bullet by masterfully managing damage control. To their chagrin, Sun-Sentinel correspondent Brittany Wallman inflamed local outrage with follow-up reports about similar incidents in 1998 and 2001. A convicted sex crimes recidivist, Markoff's sponsorship opportunities hit a brick wall. Unless Hustler's Larry Flynt was suddenly beset by uncontrollable waves of patriotic fervor, the BLI - Motwani group had little to fear from Markoff.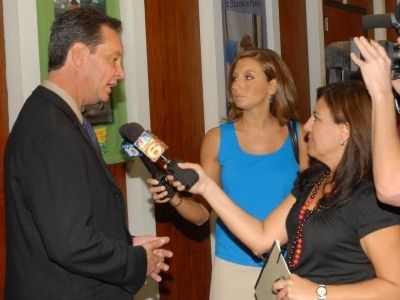 SMITH ADDRESSES REPORTERS

They were, however, concerned about Smith. Hoping to exploit any renewed interest stirred by the BLI - Motwani group's offer, Smith claimed that his 2010 contract with the City - which he didn't fulfill - allows him to host another Air Show in 2012. When asked about his suspiciously disruptive last minute intervention, Smith exclaimed that he'd been quietly working on covert plans for an Air Show for the same April 28-29, 2012 weekend described by his rival. His dubious plans were so quiet that neither the neighborhood association nor the local beach redevelopment board was aware of their existence.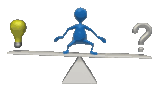 City officials also hadn't heard from Smith since his project withered last year. The City Attorney openly refuted any obligation to Smith, whose failure to deliver breached his compact with the City. Aware of the hallmark event's importance to the city's image, Mayor Jack Seiler stoically managed a straight face while announcing, "The city is going to have to pick one or the other. We have competing proposals, and the question is how do we handle this fairly."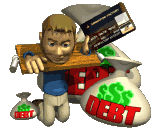 The City Commission quickly scheduled a special meeting on July 12, 2011. The meeting agenda promised a forthcoming decision between the rival promoters. Hoping to trade on the success of the original Air & Sea show, the Air Lauderdale group was headed by Ted Plana, who managed operations for 13 years under Markoff. Since the $1 million bond that tripped up Smith last year would again burden the winning bidder, both groups promised to address the expense through sponsorships and ticket sales. Unfortunately for Plana, the panel recalled similar assurances Air Lauderdale made last year before coming up short. A July 11th memo from new City Manager Lee Feldman estimated municipal operational costs in excess of $700,000 for either plan. Fumbling their 2010 opportunity seemingly stigmatized Air Lauderdale's proposal and fatally clouded their credibility.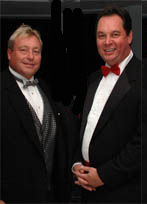 STEVE SAVOR & STAN SMITH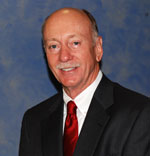 DISTRICT 1 COMMISSIONER
BRUCE G. ROBERTS

The Air Lauderdale group was also hampered by Smith's personal financial problems. When Smith pulled the plug on the 2010 event, Fort Lauderdale businessman Steve Savor sued Air Lauderdale and Smith for $116,967 he loaned to the failed Air Show and was awarded a $58,000 judgment that Smith never paid. A former spokesperson for billionaire businessman H. Wayne Huizenga, Smith owes another $58,000 to the Internal Revenue Service for back taxes. After swimming through Smith's sticky finances, Commissioner Bruce Roberts commented "It's enlightening, and it makes you wonder if he can get it together. The most important thing is we get the air show, so it comes down their financial ability."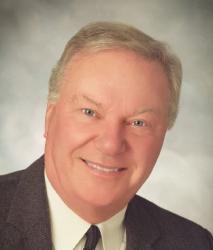 OCEAN CITY MAYOR RICK
MEEHAN NOTE TO JACK SEILER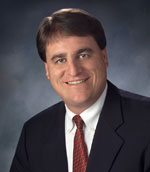 FORT LAUDERDALE
MAYOR JACK SEILER

It came as no surprise when the Commission opted for the BLI - Motwani group's "Lauderdale Air Show". Dev Motwani said "We remember the good old days of the air show and how important it was to the city." Ocean City Mayor Rick Meehan sent Mayor Seiler an endorsement of Bryan Lilley that glowed in the dark. The Mayor and the three attending Commissioners offered two reasons for their decision. Lilley's extensive experience with mega-events and his recently successful Air Shows served to boost Commission confidence in the BLI plan. The BLI – Motwani team emphasized that their production will require no tax dollars. Punctuating the Commission's commitment to realizing this opportunity, Mayor Seiler added "We need to make sure this event happens. We are going to have a tremendous event. It needs to return to the city of Fort Lauderdale."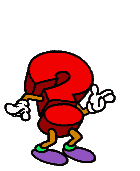 Commissioner Charlotte Rodstrom's take on the decision is less clear. Since she was visiting in North Carolina during the meeting, she participated via a telephone hookup. As the panel was vetting the issue, Rodstrom was overheard asking some unidentified companion "Now, what do I say?" Mayor Seiler cautioned the seemingly confused District 2 Commissioner that the meeting hall audience and television viewers watching the proceedings could hear her remarks. Perhaps she misplaced her script.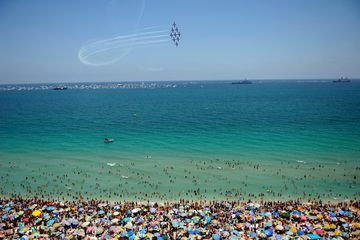 CANADIAN SNOWBIRDS FLYING TEAM

The Lauderdale Air Show's new format cures most of the problems that plagued its predecessor. Local vendors will openly share in the event's economic spinoff. Taxpayers won't be scotched by service subsidies extorted from the City. The show's abbreviated duration will relieve traffic to and from shopping venues (A1A will only be closed during show hours instead of the entire weekend). Like other Barrier Island natives, Galt Mile residents will gather friends and family to watch the signature event from balconies, windows and their beach. After a five year hiatus, the City of Fort Lauderdale will resume celebrating an annual spectacle that applauds our heroic men and women in harm's way. Despite the brain-frying sonic booms, the Mayor got it right when he remarked "We need to make sure this event happens!"

GMCA PRESIDENTS COUNCIL CHAIR PIO IERACI
APPLAUDS PROJECT KICKOFF - Broward Comms
SUE GUNZBERGER & KRISTIN JACOBS
& former Hollywood Mayor MARA GIULIANTI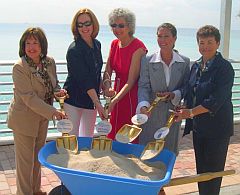 FORMER HOLLYWOOD MAYOR MARA GIULIANTI
BROWARD COMMISSIONER KRISTIN JACOBS
BROWARD COMMISSIONER SUE GUNZBERGER
HALLANDALE BEACH MAYOR JOY COOPER
AND DANIA BEACH VICE MAYOR PAT FLURY

August 9, 2011 - Six years after the Army Corps of Engineers finalized its environmental impact statement for Broward's beach renourishment, the Mayors of Hollywood, Hallandale and Dania Beach threw a celebratory event marking commencement of the long delayed South Broward part of the Broward Shore Preservation project (Segment III) on May 6, 2005.

Following completion of the Segment III renourishment in March of 2006, monitors from Nova Southeast University Oceanographic Center and a coalition of outside engineers joined county scientists to begin examining the environmental effects of repairing the County's shoreline from the Dade County line to John U. Lloyd State Park Beach. After an 18-month monitoring period, their report documented two species of coral Federally designated as "threatened" in 2006.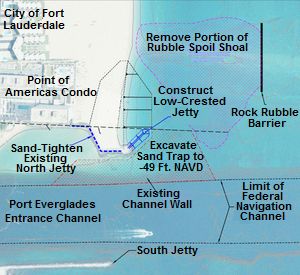 PORT EVERGLADES SAND BYPASS PLAN

A May 2007 project summary that reviewed the environmental and fiscal fallout of Segment III (south Broward beaches) and the outlook for Segment II (north Broward beaches) also touched on the Port Everglades Inlet Sand Bypassing Project – a separate but related adjunct to the County's overall shore preservation strategy.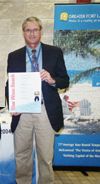 STEPHEN HIGGINS
BEACH WIZZARD

Broward's former Beach Administrator Stephen Higgins reported, "The County is investigating the feasibility of moving between 50,000 and 90,000 cubic yards of excess sand from the upland beach north of Port Everglades to a hot-spot location along south Hollywood and north Hallandale Beach." Performing smaller, more frequent sand placements at erosion hot-spots would only require what he called "sands of opportunity," relieving pressure on thinning dredge sites. Higgins also anticipated using erosion control structures to slow erosion along other coastal hot-spots. He said, "The County is currently monitoring the equilibration of the beach fill to ascertain any impacts that might occur to the nearshore hardbottoms from migrating sand."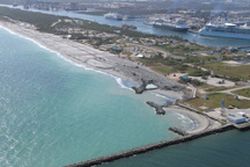 T-GROINS EXPOSED SOUTH OF PORT INLET

The sand bypass had a larger purpose. In contrast with past beach projects that were largely neglected once completed, the County planned a maintenance component to ensure the extended health of the rehabilitated beaches, thereby postponing the need for (and expense of) future renourishments. Although sand naturally migrates south along the coast, intermittent special attention to certain "erosion hot spots" that evacuate at an accelerated rate could slow the need for future full scale renourishments.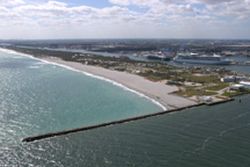 PORT EVERGLADES INLET SAND COVERS GROINS

By interrupting the alongshore movement of sand, stabilized inlets such as the Hillsboro Inlet and the Port Everglades entrance channel are responsible for 85% of beach erosion in Florida. Sand bypassing is a process by which sand is artificially captured on the updrift side of the inlet and transferred to downdrift beaches. The Port Everglades Sand Bypass Project will modify the Port Everglades inlet by constructing a 7.1-acre sand trap on the north side of the Port entrance channel to a depth of – 49 feet (below mean sea level), a depth comparable to that of the existing Port channel.

The purpose of the project is to reduce sand accumulation in the federal navigational channel and provide an opportunity to transport the sand to the beach south of the Port Everglades inlet by dredging the sand trap at 2 to 4 year intervals. After being transferred to the John U. Lloyd State Park beach, the sand would continue migrating down the coast.

Hollywood & Hallandale Covet Segment II Sand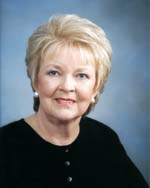 FORMER COMMISSIONER
CHRISTINE TEEL

In November of 2008, former District 1 Commissioner Christine Teel forwarded an email to GMCA officials about an agenda item from the November 13, 2008 Broward County Commission meeting. Entitled "Beach Erosion," it divulged 1) how a sand shortage could delay the Fort Lauderdale (Segment II) renourishment, 2) the need to "reevaluate the Segment II project in the context of current economic and environmental conditions" and 3) a study update about "erosion control structures to be employed along the County's shoreline to reduce the rates of erosion and help sustain our beach nourishment projects."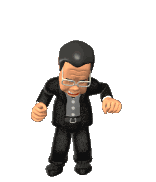 One month earlier, Higgins attended an unpublicized meeting in Hollywood. Complaining that their recently renourished beaches had lost a few feet of sand, powerful South Broward business leaders and politicians pressed Higgins to leapfrog the project schedule and give their marginal erosion deficit priority over the Segment II renourishment. When Galt Mile residents learned that their sand was covertly coveted by Hollywood officials, they went ballistic.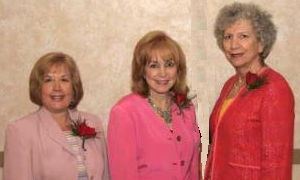 MARA GIULIANTI, ELEANOR SOBEL AND SUE GUNZBURGER

In 2002, the south county Segment III part of the project was facing fierce opposition from pseudo-environmental groups hastily recruited by the Scuba Industry (which stood to lose $millions during the project's planned temporary reef closures). Former Hollywood Mayor Mara Giulianti, District 6 Broward Commissioner Sue Gunzburger and Hollywood legislator Eleanor Sobel (former Statehouse Representative now in the Florida Senate) pleaded with Barrier Island beach communities to help them convince Tallahassee of the project's necessity.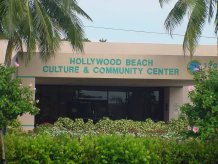 HOLLYWOOD BEACH COMMUNITY CENTER

The only substantial response came from the Galt Mile Community Association. On April 30, 2002, more than 150 residents of the Galt Ocean Mile (2 busloads) descended on a public hearing at the Hollywood Beach Community Center in support of the Army Corps of Engineers plan to renourish the County's shrinking beaches. On May 13, 2003 (one year later), a contingent of eight Galt Mile residents flew to Tallahassee and testified at a Florida Cabinet hearing convened to ascertain whether the project should include Fort Lauderdale's eroded beaches and if beach community homeowners supported the County plan. Their overwhelmingly favorable testimony elicited the Cabinet's unanimous approval.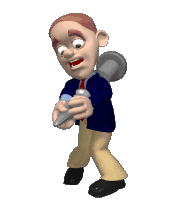 Indebted to their Galt Mile neighbors for the impending rescue of their eroded beaches, grateful South County officials promised to return the favor by pledging their support for Segment II (in Fort Lauderdale). In a bald-faced act of betrayal, these same politicians later launched a stealth campaign to hijack the sand earmarked for Fort Lauderdale's beaches.

Anger over the attempt to usurp Segment II renourishment resources was exacerbated by its perpetration by the community's supposed "allies". Empathetic with Galt Mile civic leaders, on January 6, 2009, the Fort Lauderdale City Commission passed Resolution 9-11, Section 2 of which "requests that construction of the Segment II beach renourishment project be completed prior to any permit being issued for the construction of the Port Everglades Entrance Sand Bypass Project."
Beach Project Derailed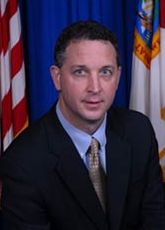 FORMER FDEP SECRETARY
MICHAEL W. SOLE

Things soon got worse. When Higgins failed to respond to inquiries about Segment II delays in 2008 and 2009, GMCA officials contacted then Florida Department of Environmental Protection (FDEP) Secretary Michael Sole, who confirmed that Higgins' Broward Biological Resources Division hadn't responded to State Departmental inquiries for more than a year. While the two agencies were locked in this eerie limbo, the Federal and State permits authorizing the project expired.

Prior to proceeding with Segment II, Broward beach officials would first have to repeat the environmental testing required for a new federal permit. Since Michael Sole – by training an accredited Marine Biologist – worked with Higgins in Broward County prior to his FDEP appointment, he was familiar with the project's scientific and engineering parameters. While a painful repetition of the federal permit process was unavoidable, Secretary Sole granted Higgins a 5-year State permit extension through June 4, 2014, saving County beach officials months of bureaucratic tedium. The extension proved to be a parting gift. A year later, Sole stepped down as FDEP chief while overseeing the State's response to the Deepwater Horizon fiasco and accepted an offer from Florida Power & Light to serve as Vice President of their Governmental Affairs Department. Welcome to Florida!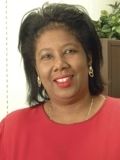 BROWARD Administrator
BERTHA HENRY

When public officials in Fort Lauderdale, Lauderdale-by-the-Sea, Pompano Beach and other Segment II project stakeholders learned that the County fell asleep at the wheel, they went looking for scalps. Hoping to quell the exploding rancor, Broward County Administrator Bertha Henry sent a beach renourishment update to former Fort Lauderdale City Manager George Gretsas on May 27, 2010. She concluded her summary of beach project issues with the comment "Broward County-conducted beach construction in Segment II is targeted for November of 2011, pending completion of the engineering/design and permitting processes in a timely fashion." Shortly afterwards, Beach Administrator Higgins announced that he would retire in 2011. Although he would continue as a consultant, his primary duties would be assumed by his boss, Deputy Director Eric Myers of Broward's Environmental Protection and Growth Management Department.

Enter Eric Myers

ERIC MYERS

Apologizing for his predecessor's enigmatic behavior, Myers twice told GMCA officials attending the February and May Presidents Council meetings "I understand that you have repeatedly been told that the project is scheduled for late 2011. I don't believe that's possible. Since we must first complete the Federal permit process and collect the State and Federal funds allocated to the project, a far more realistic target date is late 2013."

Myers has also worked to diffuse local animosities and refocus the feuding parties' objectives to rehabilitating the County's beaches. Since 2008, City officials have repeatedly stonewalled County requests to implement the bypass project. With time, the angry reaction by Galt Mile officials to south county duplicity took a back seat to our shared objective - restoring the beach.

Rather than repeatedly relocate mountains of sand whenever tidal erosion shrinks the beach, planners engineered the project around sustainability. Designed to mesh with the natural southerly migration of sand along the shore, each of the interdependent plan segments lends stability to the overall shoreline. The soundness of each segment depends on the integrity of adjacent segments with special attention to "erosion hot spots". In short, since Hollywood sand migrates from Fort Lauderdale, delaying Segment II also threatens Hollywood's beaches.
The Bottom Line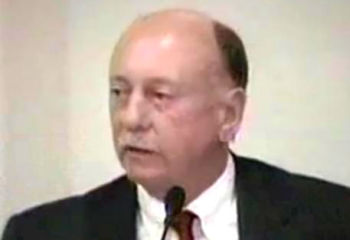 CITY COMMISSIONER BRUCE ROBERTS

When Myers pitched the bypass at the May 17, 2011 Fort Lauderdale City Commission meeting, Commissioners salted some additional factors into the County formula. Commissioner Bruce Roberts told Myers that Galt Mile residents – whose staunch project advocacy was grounded in the belief that a healthy beach was critical to the area's economy – have been waiting since 1998 for the County to make good on promises to renourish the Segment II beaches. Roberts insisted that its economic impact on both tourism and area businesses be incorporated into project protocols for cost effectiveness. Recalling that the last load of sand was deposited on the Diplomat Hotel beach, Commissioner Romney Rogers concluded that Fort Lauderdale should receive the next available infusion of sand.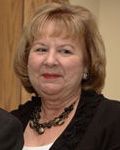 FSBPA PRESIDENT
DEBBIE FLACK

According to President Debbie Flack of the Florida Shore and Beach Preservation Association, Commissioner Bruce Roberts is on the money. Flack confirms that every dollar spent on beach restoration yields an $8 return in tourism income. Roberts' recommendation recognizes that beach-driven tourism is one of the healthiest sectors of the State's unstable economy.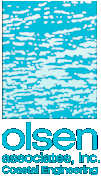 And then came Charlotte. Instead of locating a sand catchment devise north of the inlet, Commissioner Rodstrom suggested using the Port's entrance channel as a sand trap - which could be dredged when shipping began piling up in the increasingly impacted channel. Senior Engineer and Vice President Christopher Creed of Olsen Associates, Inc., a specialty engineering firm retained by Broward County, diplomatically exclaimed "I am not aware of any federal navigation channels that are used in that way."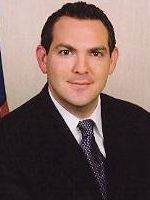 HOLLYWOOD MAYOR
PETER BOBER

After almost four years of infighting, it appears that north and south county beach municipalities finally realize that the alternatives to working together are unacceptable. Since the initial rift in 2008, Hollywood Mayor Peter J.M. Bober offered two reasons why Hollywood won't benefit from placing their interests above those of Fort Lauderdale. While admitting that there are places in Hollywood where the ocean abuts the seawall, sand conserved from the bypass wouldn't reach them for years. Stressing the importance of maintaining municipal collegiality, he added "Hollywood is not interested in doing anything that would give us any unfair advantage or cause any detriment to Fort Lauderdale residents or the City's reputation." The politically correct rhetoric aside, Bober knows that if the project is frozen by another conflict, everyone loses.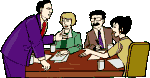 If the parties fail to reunite behind assurances from Eric Myers, Fort Lauderdale and Pompano beaches will remain skeletal and beaches in Hollywood and Hallandale will quickly surrender their newly infused sand to tidal erosion. Accessing ever-tightening Federal funds and circumventing a Tallahassee Administration that wiped renourishment funds from the State budget will require the combined political muscle of every stakeholder. In addition to rehabilitating Broward's muddied credibility and coalescing coastal municipalities behind the project, Myers is actively lobbying support from every beachfront neighborhood.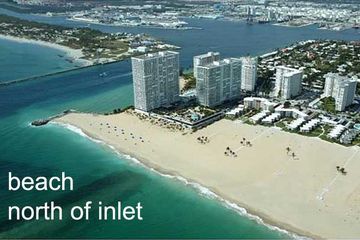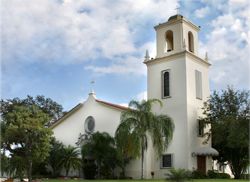 SAINT SEBASTIAN CHURCH

His next informational meeting about the sand bypass is scheduled for 7 PM on August 17th in the St. Sebastian Parish Hall at 2000 SE 25th Avenue in Fort Lauderdale. While Myers details the project's overview, construction methods and environmental protections, attendees will likely be focused on the oversized storyboards behind the speaker. They dramatically contrast the healthy beach north of the inlet with the limp ribbon of sand to the south. The stated purpose of the meeting is "to review the current status of the project and ongoing efforts of determining the best way to construct the sand trap and jetty improvements."
When Mayor Seiler opened the May 17th Commission meeting to public comment, Point of Americas resident Ina Lee (associate publisher of the Fort Lauderdale/Hollywood edition of Travelhost magazine) rattled off a spate of disparate reasons for the Commission to refute Myers' advocacy of the sand bypass, culminating with an exhortation against "interfering with mother nature," a strange admonition from someone who openly supports Broward's beach renourishment. Not surprisingly, the Point of Americas Condominium sits directly on the "healthy beach north of the inlet." Welcome to the world of NIMBY (not in my back yard).

---


Commissioner

Bruce Roberts


New Managers || Pill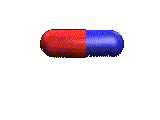 Mills || New Technology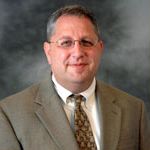 FORT LAUDERDALE CITY
MANAGER LEE FELDMAN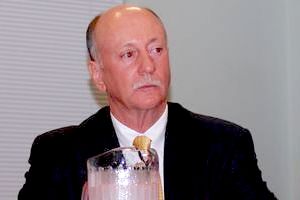 COMMISSIONER BRUCE G. ROBERTS
August 20, 2011 -

In municipalities guided by a strong City Manager, when a new chief cook and bottle washer takes the reins, the first few months approximate life in a Cuisinart. When the City Commission narrowed the field of City Manager candidates to 3 finalists, Commissioner Bruce Roberts applauded future City Manager Lee Feldman for his Olympian work ethic, stating "He's already started doing this job in my opinion, and I gave him the edge for effort. I think he would be running with the ball right away." Roberts nailed it.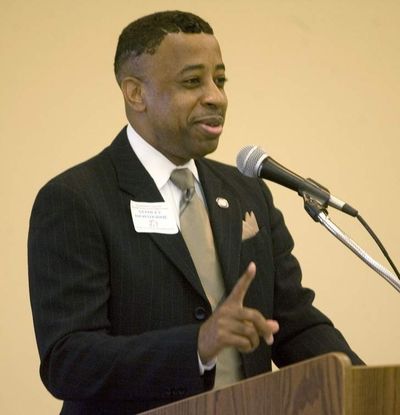 ASSISTANT CITY MANAGER
STANLEY HAWTHORNE

Once Feldman started officially punching the clock in City Hall, in addition to his daily management duties (which include wrestling with the toughest budget since the 2002 municipal fiscal implosion) and clearing out the backlog of hot (and sticky) potatoes intentionally left for "the new City Manager," Feldman embarked on the time-tested tradition of reshaping his universe.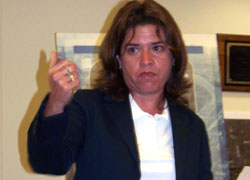 ASST CITY MANAGER SUSANNE TORRIENTE

To enhance their tenures, effective municipal administrators will build management teams by blending their predecessors' residual talent with new blood. On June 30th, Feldman orchestrated the transfusion by adding two star-quality assistants to his City Hall cosmos. New Assistant City Managers Stanley Hawthorne and Susanne Torriente collectively bring more than 45 years of relevant experience to Feldman's table.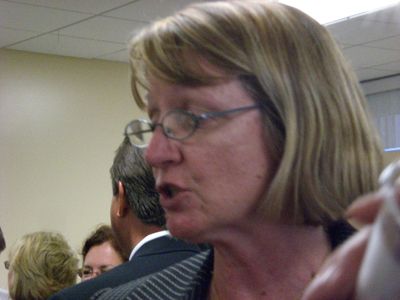 FORMER BROWARD ADMINISTRATOR PAM BRANGACCIO

Commissioner Bruce Roberts' kicks off his August 2011 newsletter with mini-bios of Hawthorne and Torriente, City Manager Lee Feldman's new right and left arm. Those of you who follow Broward politics may recognize Susanne Torriente. When longtime Broward County Administrator Roger Desjarlais retired, his shoes were filled by Pam Brangaccio in 2006. To duck an ego-bruising job review, the high-strung Brangaccio also hit the road in 2007, setting up a controversial contest for the vacant seat.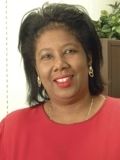 BROWARD ADMIN.
BERTHA HENRY

Broward Commissioners were divided between 8-year Assistant County Administrator Bertha Henry and two imported candidates; Susanne Torriente and Lee Trotter, the former deputy county administrator of Ohio's Cuyahoga County (which includes Cleveland). Since Torriente represented Henry's only real competition, Trotter was relegated to the role of ringer. Although Henry and Torriente held comparable positions in adjacent counties, Henry stressed her intimate familiarity with Broward's growing budgetary dilemma to overcome opposition by Commissioners Lois Wexler and John Rodstrom and nail down the top job.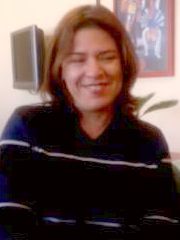 SUSANNE TORRIENTE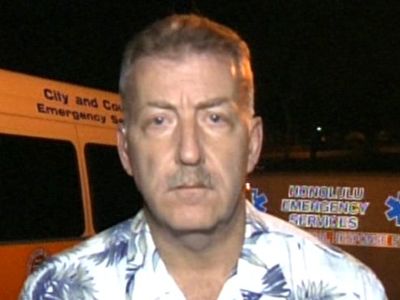 FORMER MIAMI-DADE MAYOR CARLOS ALVAREZ

Susanne Torriente headed back to Dade County, where her value as a public service asset continued to skyrocket. When former Miami-Dade Mayor Carlos Alvarez was sweating out the threatened loss of his management starlet to a $427 million budget deficit in 2009, he named her director of a one-year-old county department called the Office of Sustainability. As such, her hefty $206,783 salary would be picked up by a $12.5 million federal grant meant to fund green initiatives, shielding Torriente from the effects of an administration promise to trim County management by 10%.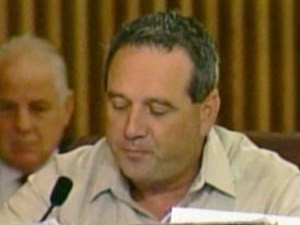 FORMER MIAMI-DADE MANAGER GEORGE BURGESS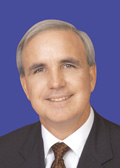 MIAMI-DADE MAYOR
CARLOS ALVAREZ

Two years later, Alvarez was recalled by angry taxpayers in March, 2011, the Miami-Dade County Manager position that was held by Torriente's former boss – George Burgess – was slated for dissolution and former Miami-Dade County Commissioner Carlos Gimenez – a staunch adversary of the deposed Alvarez administration – won the Mayor's seat by a paper thin 1% vote margin on June 28th. When Torriente tendered her resignation at 2:54 PM the next day, she abandoned a salary that exceeded $214,000. Monitoring the political tsunami in Dade, Lee Feldman grabbed his gold card and stepped to the plate. 48 hours later, the Fort Lauderdale City Manager announced that Torriente would bring her considerable organizational skill set to Fort Lauderdale.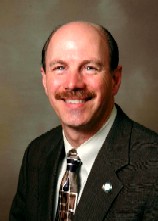 LAKELAND CITY MANAGER
DOUGLAS THOMAS

In contrast, Hawthorne's exit from Lakeland was orderly, if not collegial. On June 20th, the departing Lakeland Assistant City Manager announced having accepted the job in Fort Lauderdale effective July 5th, explaining "I welcome this new opportunity and I look forward to the challenges that may lie ahead but it has been a great honor serving the Citizens of Lakeland." Hawthorne's boss, Lakeland City Manager Douglas Thomas, recognized Hawthorne's achievements during their six years together before concluding "We wish Stanley well in his new endeavor as Assistant City Manager in Fort Lauderdale and I will truly miss him as an integral member of my management team." While Hawthorne was initiating his public service career in Saginaw, Michigan, Thomas served as City Manager in Alma, Michigan, about 60 miles down the road.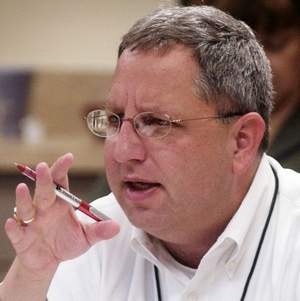 CITY MANAGER LEE FELDMAN

Feldman's next team-building hurdle is to blend his free agents with some very effective existing home-grown talent. He went a long way to accomplishing this when he recently announced that Julie Richards would remain as Assistant to the City Manager. Richards played an integral part in resolving many municipal issues of concern to Galt Mile residents.

ROBBI UPTEGROVE

Following his election two years ago, District 1 City Commissioner Bruce Roberts and GMCA officials developed a methodology for expediting the City response to local issues. When the Galt Mile Advisory Board presents Commissioner Roberts with evidence of a problem, commission assistant Robbi Uptegrove sends the data to Richards, who redirects it to the appropriate City agency and hammers away until a scheduled repair or improvement is forthcoming. Richards sends the response back to Uptegrove who traditionally pops "Hooray, we did it" into the subject line and forwards the email string to the neighborhood association.

In the past year alone, the process manned by Roberts, Uptegrove and Richards was used to successfully correct issues with street maintenance, trespassing, landscaping neglect, noise complaints, utility graffiti, fading traffic lines, paver damage, dangerously dilapidated neighborhood storefronts and race night on A1A. Unfortunately, the infamous homeless Galt Mile bench dweller whose entrenchment (and celebrity) increases with every handout remains an enigma. Read on... – [editor]


From The Desk of


Commissioner Bruce G. Roberts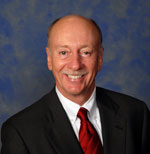 DISTRICT 1 COMMISSIONER
BRUCE G. ROBERTS

City Manager Update: Lee Feldman has been hard at work since June reorganizing City staff and preparing the next budget. Part of his reorganization has involved the elimination of an Assistant City Manager while bringing on board two new Assistant City Managers: Stanley Hawthorne and Susanne Torriente. Their brief bios are provided below: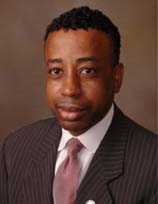 ASSISTANT CITY MANAGER
STANLEY HAWTHORNE

Stanley Hawthorne: Prior to accepting his new position with the City, Mr. Hawthorne served six years as the Assistant City Manager of Lakeland, FL where he oversaw the departments of Human Resources, Information Technology, Risk Management/Purchasing, Internal Audit and the Lakeland Center. He also led the city's Performance Excellence Division where he focused on enhancing operations through performance efficiencies and process improvements. In addition, he directed Lakeland's strategic operating plan, $600 million operating budget, and capital improvement program. Mr. Hawthorne has more than 25 years experience in government. He previously served as City Manager of Lauderdale Lakes, Assistant City Manager and Director of Finance for Tamarac, and Director of Management and Budget for the City of Hollywood, FL. He began his career in municipal government in 1985 in the City of Saginaw, Michigan where he worked for seven years advancing to the position of Assistant to the City Manager. Mr. Hawthorne holds an undergraduate degree from Troy State University in Alabama and a Master of Arts degree in Public Administration from the University of Virginia.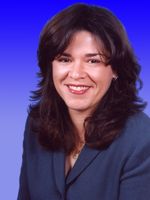 ASSISTANT CITY MANAGER
SUSANNE TORRIENTE

Susanne Torriente: Ms. Torriente comes to the City of Fort Lauderdale from Miami-Dade County where she most recently served as Director of the Office of Sustainability. In this position, she was responsible for overseeing major departments critical to achieving the County's sustainability goals including Solid Waste Management, Environmental Resources Management, Water and Sewer, and Community Image. Ms. Torriente directed Miami-Dade County's policy formulation, grants, energy management and reduction strategies, alternative energy options, sustainable capital developed processes, water conservation, and other sustainability-related programs and initiatives. Under her leadership, the County developed and implemented its first sustainability plan, which also includes the County's first climate action plan. Prior to being appointed as Director of the Office of Sustainability, Ms. Torriente served as Chief of Staff and Chief Assistant County Manager. Her 20-year career with Miami-Dade County also includes overseeing Police, Fire-Rescue, Corrections and Emergency Management. She holds a Bachelor of Arts degree in English and a Master's degree in Public Administration from the University of Miami.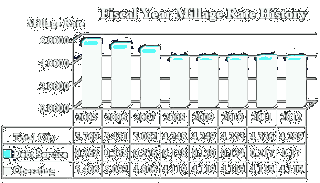 Budget News: As indicated above, we are in the process of preparing the budget for FY 2011/2012. At our July 6th Commission Meeting, the City Manager introduced a very preliminary budget proposal. At this meeting, your Commission again held the line by adopting the current millage rate cap for the next year. This will make it three consecutive years that we have not increased the millage rate. Of Florida's twenty largest cities, we have the second lowest millage rate. In the past two years, we have reduced the General Fund Operating Budget by $12.5 million. We further directed staff to maintain our healthy General Fund Balance, which is currently at 19%. Lastly, we intend to keep delivering vital City services at the levels expected by our neighborhoods. If you would like to read it in its entirety, go to http://www.fortlauderdale.gov/2012Budget_Book/11-12budget.htm.
Mark You Calendar: These budget issues and other important matters will be discussed in several public forums on the following dates:
August 23 at 7:00p.m.: Quarterly Joint Workshop with our Budget Advisory Board; 8th floor conference room

August 23: next regularly scheduled Commission Meeting

August 25 at 5:30p.m.: Re-districting Special Commission Meeting for public input; City Hall Chambers

September 7: regularly scheduled Commission Meeting including a Public Hearing on the budget

September 13 at 6:00p.m.: Special Meeting for public input regarding proposed Fire Assessment Rate Increase of $15 per year

September 20: regularly scheduled Commission Meeting, which includes a final Public Hearing on the budget and the Commission adoption of the new budget
At the beginning of the year, I thought it worthwhile to reflect on our accomplishments, which have been brought about through a dynamic partnership with our neighborhoods. With so much negative news out there nowadays, I again want to take the opportunity to focus on some good news and encourage everyone to stay focused on the positive.
We celebrated our Centennial.

364 calls for service were logged into our office by concerned citizens of District 1 in 2010. We are on pace to at least repeat that volume.

Once again, no increase in the current operating millage rate of 4.1193; this equates to the 2nd lowest rate among Florida's twenty largest cities.

For two consecutive years, there was no increase in the fire assessment fee.

In 2010, serious crime declined citywide by approximately 4% when compared to 2009.

Initiated Police/Fire pension reform in finalizing contract negotiations. This is already saving us hundreds of thousands of dollars.

Our reserve fund stands at 19% of the General Fund Budget, which exceeds the nationally recommended range of 7% to 15%.

In the past two years, 145 vacant funded personnel positions were eliminated.

13 parks have been outfitted with lightning warning systems, and 2 new parks are scheduled to open within the next few weeks.

We hosted approximately 200 special events, which were produced by other organizations.

Decisions on major projects, which have lingered for years, are now being moved forward, e. g. Sistrunk Corridor, Bahia Mar, Executive Airport stadium issues, and South Andrews Avenue Business District.

Strong economic development support through partnerships such as the Chamber of Commerce's "Business First" initiative, and the TMA's (Sun Trolley) plan to expand routes which will cater to hundreds of thousands of cruise ship passengers and bring them to our business and entertainment venues.

We have had meetings and public workshops with many of our advisory boards and committees, e.g. Budget Advisory Board, Centennial Committee, Sustainability Committee (now a board), Visioning Committee and Beach Redevelopment Board. Follow-up meetings are scheduled.
These are just samplings of what your Commission has been working with you to accomplish in these tough economic times. It also demonstrates my focused commitment towards my previous promise to:
Bring back citizen participation in government decisions

Bring back effective and efficient public safety

Bring back collegial leadership to the City Commission

Bring back balanced development that will protect our neighborhoods and green space
I want to thank City staff for their constant dedication in addressing all of the concerns, issues and ideas that come through the Commission Office – not only for District 1, but also for the City as a whole. We still have much more that we can do. I am looking forward to continue working for you.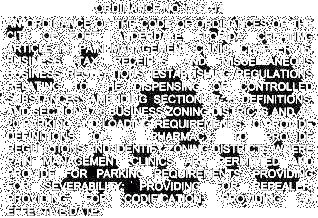 Pain Clinics: It has been some time since reporting to you about this issue. I am sure you are aware of the Governor's decision to support and sign into law a state statute which finally established a drug registration system and restrictions for dispensing certain drugs.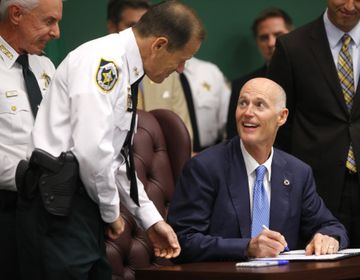 GOV. SCOTT SIGNS PILL MILL BILL

Your Commission also enacted an ordinance which further regulates the operation of pain clinics. Some of the highlights include parking space requirements, office and examining room square footage space requirements, no queuing of customers outside, no employees with felony or drug related conviction backgrounds for five years, inspection of premises, annual license renewal and located at least 500 feet from schools, churches, parks, libraries or daycare facilities.

Recent Technology Innovations: The City Manger and staff have recently introduced some new technology enhancements to improve communication with our neighbors:
WWW.RAIDSONLINE.COM provides citywide crime data, maps and analysis.

WWW.FORTLAUDERDALE.GOV/LAUDERSERV is a free application for Android-based mobile devices which provides 24 hour access to the City's Customer Service Center. The application also has several customer service-friendly features:

Makes the City of Fort Lauderdale more accessible to citizens.

Interfaces with Google Maps and GPS technology to automatically detect report location information.

Provides the option of attaching photos to reports.

Offers categories to streamline reports to help ensure information gets to the appropriate department.

Provides users with the flexibility to customize each report.

Connects citizens to the City!

Quick Response (QR) Codes: We are also starting to use QR codes, which are the small black and white squares that, when scanned with a smart phone, will take you directly to a website. Adding QR codes to our marketing efforts will provide our neighbors with more detailed information about special events, new programs and services, green initiatives, grant opportunities, public workshops and town hall meetings. Similarly, placing QR codes on informational materials, signage and vehicles, will enable us to communicate details about employment opportunities, economic development initiatives, construction projects, parking, sports leagues, dockage rates, beach conditions, crime prevention, road closures, recycling, sanitation, bulk trash and more. The codes can be read with a QR code reader application (app). Some of these apps are preloaded on mobile phones, while others may be downloaded for free. The app scans the QR code and converts it to the appropriate content (i.e., a website, video link, contact information, data, etc.). For example, by scanning the QR code below, you will be directed to the City's Starlight Musicals webpage. There, you can quickly find information about the event schedule, upcoming performers, weather updates, participation of non-profit groups, recycling and Holiday Park. QR codes can be created and read at no cost. They represent an economical way to supplement our marketing efforts, reach our neighbors with salient information, and generate increased awareness, visibility and exposure for the City. Making information easily accessible through QR codes will foster greater transparency in government and create a stronger connection between our neighbors and our City. The City of Fort Lauderdale is committed to continually developing innovative ways to engage and assist citizens, especially through new and expanding technologies.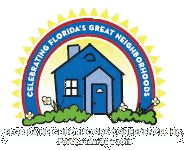 Florida Neighborhoods Conference: Thanks to all who attended the just concluded Florida Neighborhoods Conference here in Fort Lauderdale. We especially want to congratulate Vice President and longtime Council stalwart Betty Shelley (Imperial Point HOA President) on her induction to the All-State Neighborhood Team. This is an award given annually by the FNC State Planning Committee to "recognize the dedication and commitment of neighborhood leaders...for their unwavering efforts to improve the neighborhoods and communities where they live." This certainly fits Betty to a "T." We are proud of her and happy that she got the recognition she so richly deserves but would never seek for herself. Congratulations Betty!!!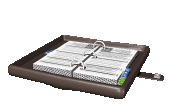 ROBBI
UPTEGROVE

Office Contact: Robbi Uptegrove – 954-828-5033; email:

[email protected]

. In addition to hosting two pre-agenda meetings twice a month, I am also available to attend your HOA meetings to update your neighborhood on what is going on in the City as well as answer any questions/concerns you may have. Please contact Robbi to schedule.


If you need to reach Commissioner Bruce Roberts, please contact his assistant Robbi Uptegrove at 954-828-5033 or by e-mail at [email protected]. To access the City Commission Meeting Agendas and Minutes, Click Here. To actually watch the meetings recorded and archived on the Commission Meetings Video Webcast and Archives web site, Click Here.
Click To Top of Page

---
Galt Ocean Mile

Ups its Game!



Gets "Gatekeeper" and Green Clean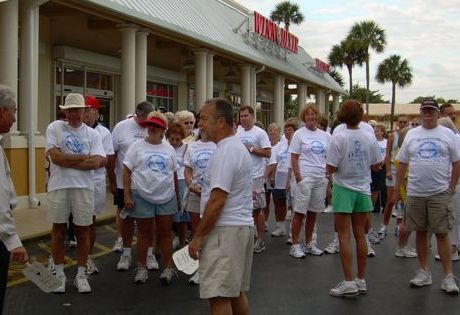 GALT OCEAN MILE WINN-DIXIE HELPS FOOD DRIVE

September 11, 2011 - Although not among the high priority issues that ordinarily preoccupy members of the Galt Mile Community Association (GMCA) Advisory Board, nagging questions about the neighborhood Winn-Dixie surface on a regular basis. Notwithstanding divergent opinions about the store's service and product lines, raw convenience prompts almost every Galt Mile resident to cruise the aisles on a regular basis.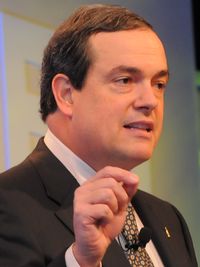 W-D CEO PETER LYNCH

Winn-Dixie Stores, Inc. (Winn-Dixie) currently operates 484 stores in five southeastern states (Florida, Alabama, Georgia, Louisiana and Mississippi) including the grocery warehouse stores operating under the SaveRite banner since 2002, which are being converted to Winn-Dixie Supermarkets. While all of the company's stores offer grocery, meat, seafood, produce, deli, bakery, floral, health & beauty and other general merchandise items, the corporate network includes 401 pharmacies, 80 liquor stores and five fuel centers.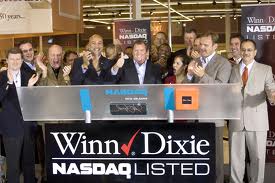 WINN-DIXIE RINGS OPENING BELL AT NASDAQ

Under intense competitive pressure from rivals including Wal-Mart and Publix Super Markets, the company filed for Chapter 11 protection on February 21, 2005. To stem the flow of red ink, Chairman, President, and CEO Peter Lynch – snatched from Albertson's in 2004 – retrenched Winn-Dixie by exiting noncore markets and selling retail and manufacturing assets, including more than 500 supermarkets. It emerged from the bankruptcy reorganization on November 21, 2006 with $725 million in exit financing as a new company with a new Board of Directors. Number 324 in the Fortune 500 and no longer traded as "WIN" on the New York Stock Exchange (NYSE), the restructured company resurfaced on the NASDAQ exchange under the ticker symbol "WINN".

Its status as a neighborhood institution engenders both concern and curiosity. Having survived a diatribe of rumored health code violations, a reorganizational bankruptcy and a battalion of light-fingered local customers, the Galt Ocean Mile Winn-Dixie has recently made some improvements that should enhance its credibility with local patrons as well as the community at large. Some of the store's Managers recently addressed questions originally posed by local residents to their Advisory Board representatives.

Disappearing Carts Dilemma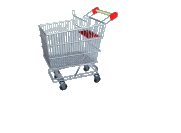 Community concerns fall into three title issues; shopping carts, health standards and product lines. Shopping carts have historically been a double edged sword. Residents who wheeled their groceries from the store to their kitchens before depositing the cart in the adjacent hallway created problems for the store, their associations and the community. Associations do not have extra personnel available to return the carts. Some implemented rules requiring anyone who wheels one in to subsequently wheel it out. Unfortunately, this often resulted in carts accumulating on the sidewalk in front of the building. Other Associations prohibited the carts from their premises - requiring residents to transfer their packages from the Winn-Dixie cart to an association cart upon entering the building. These carts also wound up on the sidewalk.

The dilemma this created for Winn-Dixie was far worse. At any given time, a sizable number of carts were unavailable to shoppers. To compensate for these cart-jackings, a former store Director made arrangements with former landlord Danebelt Management to collect the carts from the street as well as those strewn about the adjacent 2-block long commercial parking lot. When the underlying real estate was acquired first by Woolbright Development of Boca Raton and then by Palm Beach Gardens-based Kitson & Partners, the store was forced to recruit additional staff to retrieve the carts. Since their property's 45.7% vacancy rate forced Kitson into a $59.2 million refinancing this past March, good will tenant perks are not in the cards. The cart inventory required to adequately service customers had to be significantly expanded to offset those stranded "off-property". Unlike the $60 to $80 plastic carts commonly used by associations, replacing the pirated steel carts cost the store about $200 apiece. Adding to the store's headache is a thriving black market for these items. Where do you think the carts sold in flea markets, swap shops and online auction sites come from?

Galt Mile pedestrians objected to the carts cluttering their sidewalks, associations didn't want them inside their premises and the City could pop out a containment ordinance on short order. Winn-Dixie grew increasingly frustrated by their constant battle to retrieve or replace carts taken off property. Despite the prospect of alienating customers, management nervously conceived a deterrent. With the support of the neighborhood association, they posted signs warning that anyone responsible for removing the carts from their property would be prosecuted. While the threat of jail time and a sizable fine had some impact, it didn't stem the casual thievery. One flustered shift Manager said, "Many customers who complain about the lack of carts roll their groceries down the block without a thought. Strangely enough, some of them even accuse us of being negligent for not actively prosecuting scofflaws."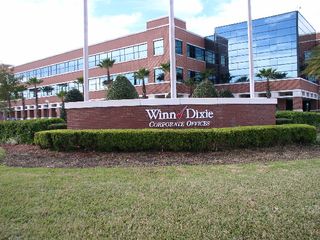 W-D CORPORATE HEADQUARTERS IN JACKSONVILLE

In 2006, former Store Director Timothy Haas said that the company was preparing to affix devices to the carts that would incapacitate them once outside a designated perimeter. When a defined catchment area is penetrated, one or more wheels on the cart would cease to turn, immobilizing the cart. Having proven very effective in their Jacksonville stores and other outlets, Mr. Haas asserted that the immobilization devices would soon protect carts at the Galt Mile store.

Instead, years passed without the required approval from corporate headquarters in Jacksonville. In the interim, the local store implemented a customer service based alternative. After loading the carts at checkout, they would accompany the customers' groceries to their vehicles, unload and return the empty carts, along with others snagged in the parking lot. While it slowed the losses, carts continued to populate local sidewalks, association garages and the walk-in closets of Galt Mile kleptomaniacs.
CartControl Curtails Crisis

KARRYN GLECKNER

Five years later – in the summer of 2011 – the Galt Ocean Mile Winn-Dixie installed "CartControl", a shopping cart theft prevention system developed by Gatekeeper Systems. Based in Irvine, California, the company specializes in cart containment technology. According to Gatekeeper Systems' marketing communications manager Karryn Gleckner, the average cost per store is $18,000. However, the actual cost ranges from $6,000 to $50,000 per location, depending on the size of the store's parking lot and the number of carts integrated into the system.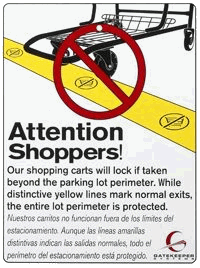 To dampen confusion, store employees are proactively educating customers about how the new system works. An antenna encased in a 1/4-inch cable is embedded in the perimeter around the store's parking field and entrance walkway. A transmitter in the store broadcasts a digitally encoded radio signal through the antenna. When the cart reaches the perimeter, a receiver in the cart picks up the dedicated radio frequency and triggers a lock affixed to one of the cart's wheels. Using a hand held transmitter called a Cart Key, Front End Store Manager Araceli Serna demonstrated how an employee can release the locked wheel and return the cart to service.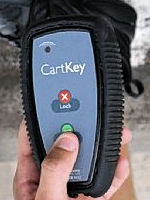 GATEKEEPER CART KEY

At the Galt Mile store, the perimeter is marked by a yellow line that crosses the store's entrance walkway and a sign on the adjacent wall warning shoppers not to take carts past the line. Grocery Manager Jean Cothière said "The cart doesn't have to be in contact with the ground for the lock to work." Even if lifted over the line, the wheel fitted with the locking device will still receive the signal and freeze within 2.2 seconds. The system draws on some of the technology used by the keyless entry systems recently installed by many local associations; only the radio signal is substantially stronger.

In hundreds of cities and counties across the country (including Dania Beach, Deerfield Beach, Hallandale, Oakland Park, Wilton Manors, Miami-Dade County, Tampa and 18 other Florida jurisdictions), cart containment systems are required by ordinance. Carts located on Miami-Dade public property are impounded. If the owner fails to retrieve them with ten days, they are discarded. Incredibly, a customer caught wheeling a groceries-filled cart across the street without written permission from the store can do a year in the slammer (Sections 8A-76 and 8A-76.1.Shopping Carts – Miami-Dade County Code of Ordinances).
Winn-Dixie Green & Clean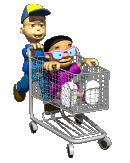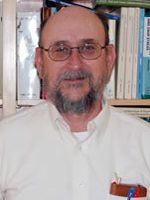 MICROBIOLOGY PROFESSOR
CHARLES GERBA

While OSHA, the U.S. Department of Agriculture, the EPA and the FDA enforce a broad range of regulations governing sanitary in-store conditions, once your food is placed in a cart or basket, you're on your own. The store's carts bounce around the parking lot, navigate local streets, sidewalks, association garages and when left in front of buildings – are often parked next to dumpsters filled with festering bacteria. Not surprisingly, local residents sent emails to GMCA officials inquiring about the sanitary condition of these carts. Their concerns proved neither unique nor unjustified. In a study conducted at the University of Arizona, handles from shopping carts sampled from four different states were examined for dangerous microorganisms. 61 of the 85 carts tested (72%) were rife with fecal bacteria. In another sample, half tested positive for Escherichia coli (E.Coli). An earlier study revealed that children riding in shopping carts were predisposed to bacterial infections from salmonella and campylobacter. University of Arizona microbiology professor and lead researcher Charles Gerba warned that if reusable shopping bags aren't regularly washed, they become bacterial swamps. "It's like wearing the same underwear every day," said Gerba. Given their close proximity to much of the food we consume, health concerns about carts and other in-store equipment spread rapidly across the country, prompting large chains to implement grocery safety programs.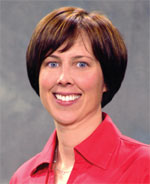 WINN-DIXIE MARKETING
VP MARY KELLMANSON

In early spring, Winn-Dixie contracted with a Pompano Beach company called Green Secure Solutions to sanitize their carts. "This service protects our customers' health by using an environmentally safe product that continues to kill bacteria and other microorganisms for six months between treatments," said Winn-Dixie marketing VP Mary Kellmanson. The patent-pending process is applied like a car wash. Supermarket equipment handled by consumers such as shopping carts, hand baskets, handicap carts and food trays are passed through a high-temperature, pressurized shower and sterilized with hydrogen peroxide and ultraviolet light. Once the carts are dry, technicians from the Pompano Beach company apply a water-based highly durable coating called MaxGreen Protection, which forms a covalent bond to equipment surfaces and remains effective for months.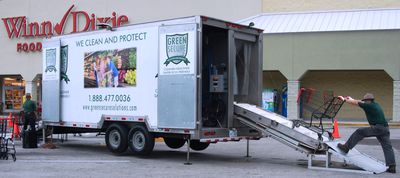 GREEN SECURE SOLUTIONS STERILIZING WINN DIXIE CARTS

Registered with the U.S. Environmental Protection Agency and approved by the U.S. Department of Agriculture for use in food preparation areas, MaxGreen Protection eliminates and inhibits the growth of mold, mildew, fungus and microorganisms. Describing the process benefits, Green Secure Solutions' CEO Max Ozgercin said "Our system is the most advanced and environmentally safe technology available. There is no harmful waste water or chemicals running through a parking lot or getting into a storm sewer. Everything is self-contained in our mobile units." According to a Winn-Dixie store manager, carts and baskets at the Galt Mile store have already been sanitized and are scheduled for regular treatments.

Product Pot Luck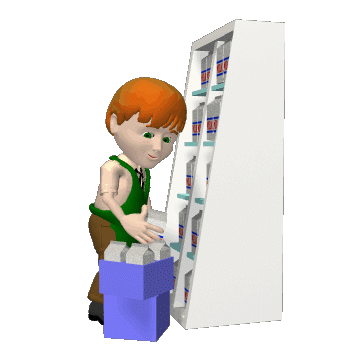 It was a bit more difficult to accurately frame the third issue. After all, who can tell what supernatural force is responsible for the store being out of whatever anyone needs at the time that they need it? When asked how they determine which items to stock, the Manager explained that purchasing parameters are handled by Winn-Dixie corporate. They contract with an assortment of vendors and distributors, each of which provides a variety of products. When ordering stock satisfactory to its clientele, the local store is limited to contractually available products. What does this mean to us? If you've seen a product on the shelf, unless it's been discontinued, you can get it. The store manager said, "If we run out of a product that we ordinarily carry, we can get it for you very quickly. If anyone wants something they don't see, they can ask me or another manager about the item and we will order it. It will likely be here within a couple of days. If corporate has no relationship with the vendor, we can let you know." He explained, "As a rule, if you've purchased it here before, we can get it for you."
Galt vs. Galt

Some Galt Mile residents remember facing a crossroads a few decades back, at which time the neighborhood booted an opportunity to establish a Publix Supermarket at the present Winn-Dixie site. Dreaming instead about a rolling arboreal greenspace directly across the street, an extremely vocal minority of neighborhood residents nixed the project.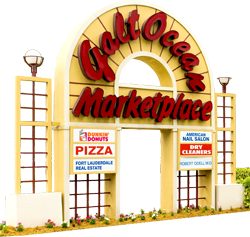 In 1987, a Fort Lauderdale developer planned an 118,000 sq. ft. commercial project on the northern end of the property bounded by State Road A1A and Galt Ocean Drive from 36th Street to 40th Street, the site currently occupied by the Galt Ocean Marketplace. Although the property was zoned for commercial development, Southern Centers Associates – who purchased the property from Coral Ridge Properties, Inc. for $4.37 million – sought neighborhood approval to build a supermarket and open-air promenade retail center.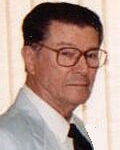 PAST GMCA PRES.
DICK TYMESON

While the Galt Mile Community Association was negotiating with the developer, a group of megalomaniacal yahoos decided that a supermarket would disturb their Karma. Claiming a fictitious right to decide what the developer must build, a group of owners headed by Barnett Daniels formed The Galt Owners Association Inc. and scammed neighbors into believing that noise and pollution from the supermarket would be intolerable. Praying on retiree fears, they raised $117,000 to finance a nuisance suit against Southern Centers.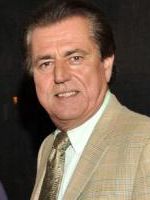 GALT PROJECT ARCHITECT
DEREK VANDER PLOEG

The event marked one of the few times the neighborhood association fell asleep at the wheel. The development included a Publix supermarket, a two-story, open-air shop & restaurant promenade and a three-story bank and office building. Fearful of alienating local residents, the developer or the cage-rattling demagogues at meetings organized by the developer to discuss the plans, then President Dick Tymeson of Galt Mile Community Association sat idly by as this small but vocal group commandeered the agenda and squelched a residential majority supportive of the project. When a Broward Circuit Court judge dismissed the lawsuit as capricious in 1988 and the Galt Owners Association delivered nothing for the hundred grand it soaked from unit owners, newly elected former GMCA President Robert Rozema negotiated an agreement with architect Derek Vander Ploeg that provided for underground parking and an underground delivery access from A1A, shielding Galt Ocean Drive from traffic and noise. Rozema also negotiated home delivery for disabled and elderly residents. Unfortunately, it was too late. The damage was done.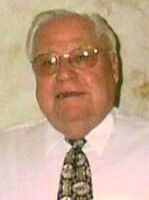 FORMER GMCA PRESIDENT
ROBERT ROZEMA

After Publix decided to forego further abuse and bug out, no supermarket would even consider the project. Once the case against Southern Centers was tossed, the developer sued Galt Owners Association President Barnett Daniels and 3 others over the loss of Publix. GMCA's past President Rozema expressed regret over Daniels' quixotic belligerence and the loss of Publix, lamenting "It's like winning the battle and losing the war. Publix is a pretty upscale supermarket and now a less formidable grocery store could take its place." Years later, when the Galt Ocean Marketplace developer convinced Winn-Dixie to anchor the shopping center in 1992, the same miscreants who splashed the original project demanded that neighborhood officials crawl back to Publix and apologize to the chain's Lakeland executives. Again during Winn-Dixie's 2006 brush with bankruptcy, residents filled with regret at having chased off Publix entertained the prospect of luring the company back. Not a chance of a snowball in hell! With thriving outlets a mile north (at Sea Ranch Lakes) and a mile west (at Coral Ridge Mall), Publix expressed an unwavering disinterest in resurrecting a relationship.

Winn-Dixie Bounces Back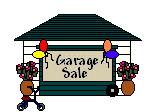 Given the current reality, directing our efforts towards improving the Winn-Dixie is our best option. A few years ago, reeling from corporate financing problems, the store appeared to be operating as if they were conducting a garage sale. Products were left in boxes strewn about the premises. Shelves were half empty and employees behaved as if they were impatiently awaiting severance checks. Since then, they have made a remarkable transformation.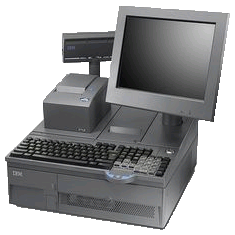 WINN-DIXIE INSTALLS IBM SUREPOS 700
CHECKOUT SYSTEM SUREPOINT TOUCH
DISPLAY AND SUREMARK IMPACT PRINTER

The store is better organized and corporate has made a palpable commitment to its modernization. Areas that appeared perpetually dirty have been cleaned up. After months of diligently teaching shoppers how to use newly installed self-service checkout technology, the aggravating checkout lines have all but disappeared. In August, Winn-Dixie purchased 6000 IBM SurePOS 700 systems w/software, SurePoint infrared touch displays and SureMark thermal impact printers to further enhance checkout in the 484 stores. Installation of the high-tech cart containment system is reasonably indicative of a corporate decision to stop treating the Galt Mile store like a red-headed stepchild. Winn-Dixie also exercised industry leadership by expeditiously committing to a "Green" cart cleanup solution. Since the issue concerning product lines is largely subjective, it may be some time before Winn-Dixie cobbles together a successful formula for ordering stock. On the bright side, one strategic objective of a recently initiated corporate program to "transform stores" is to better tailor each outlet to its surrounding neighborhood. Hopefully, that will include more closely matching available products to local consumer preferences.

For all of its historical bumps, the vast majority of Galt Mile residents appreciate the convenience of having the supermarket close at hand. Residents dissatisfied with Winn-Dixie's product shortcomings simply make an occasional trip to the Publix or Whole Foods down the block! Corporate and on-site efforts to improve the store are convincing many previously alienated customers to return. If you haven't shopped there for a while, you will likely be pleasantly surprised if you choose to give Winn-Dixie another shot. Who knows? Maybe they'll even fix their product lines and save us those twice monthly trips to Publix.

---


Commissioner

Bruce Roberts



Projects || Property

Code || Pilot Laws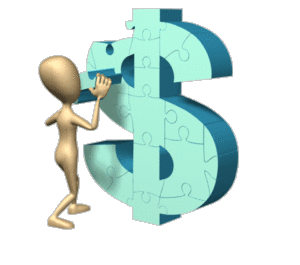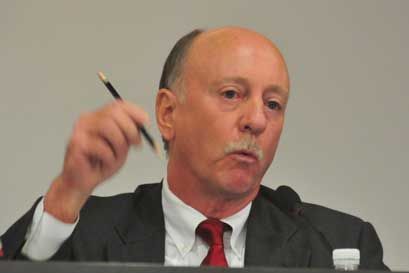 COMMISSIONER BRUCE G. ROBERTS
October 20, 2011 -

Along with the issue updates in his October 2011 Newsletter, District 1 City Commissioner Bruce Roberts reviews a series of key local projects in various stages of comprehensive, often contentious, long-term negotiations. If successfully concluded, several promise to ply the local economy with tax dollars and jobs while providing quality of life dividends to both visitors and residents. How the city finalizes plans for Bahia Mar, Lockhart Stadium, the Aquatic Center and the Sun Trolley could either abbreviate – or inflame – the current economic instability. The nearly completed Sistrunk Boulevard project allowed a long-neglected community to finally catch up with major municipal arteries in more affluent neighborhoods.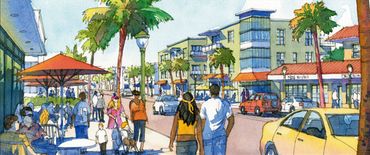 SISTRUNK BOULEVARD PROJECT RENDERING

The Sistrunk Boulevard Infrastructure Project improves the neighborhood thoroughfare with intermittent lane reductions that accommodate widened sidewalks and additional on-street parking, interred utilities, median and landscape enhancements, decorative streetlights and new bus shelters. If these upgrades sound familiar, it's because they were in large part previously installed along Galt Ocean Drive, except Galt Mile residents were assessed from $375 to $625 apiece for implementation.

Most city residents mistakenly believe that the Bahia Mar property is privately owned by the entrepreneurs who originally invested in the project's construction and development. In fact, Bahia Mar sits on city-owned land. The negotiations referenced by Roberts will determine future prospects for a unique asset in which we are all stakeholders.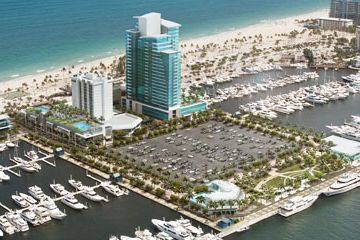 RENDERING OF PLANNED BAHIA MAR COMPLEX

On June 21, 2011, LXR Resorts, a developer parented by the Blackstone equity group, cut a deal with the city to build a new five-star Waldorf-Astoria, stamp their Doubletree brand on a renovated Bahia Mar hotel, carve out a waterfront park and create a permanent home for the annual International Boat Show. The $250 million project scaled back an original $500 million twin condo towers configuration to a single, 26-story tiered tower featuring 28 condo units, a two-acre park on the Intracoastal bordered by a mile-long 20-foot wide promenade, a beach community center, a police command center, a trolley stop and whatever improvements are required to permanently snag the International Boat Show event. Since the Boat Show annually dumps $500 million into the local economy, its integration is a negotiating keystone. As a municipal cherry, no tax dollars are committed to the project.

While the city was tasked with subsequently tightening up overly broad land-use regulations and creatively circumventing some city charter-based leasing obstacles, the slam-dunk deal satisfied beach activists, the neighborhood association (Central Beach Alliance), planning and zoning officials and the City Commission – except for Charlotte Rodstrom – who predictably cast the project's only dissenting vote while accusing her commission peers of violating their oaths of office. Angered by Rodstrom's self-righteous recrimination, the normally reserved Commissioner Roberts blasted "Commissioner NO", characterizing her schoolyard tantrum as "an insult"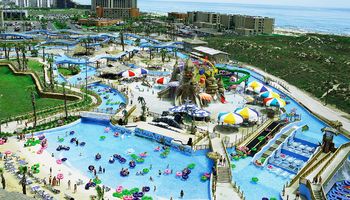 ENDLESS RIVER, AQUAVEYOR & WATERSLIDE

The third project addressed in Roberts' newsletter describes city negotiations with the Schlitterbahn Development Group (SDG) to transform the former Baltimore Orioles' Spring Training site, Lockhart Stadium, into a tournament-sized multi-use athletic field. The renovated 18,500 seat arena will anchor a sports complex and a state-of-the-art water theme park. Having opened and operated a series of award winning water parks in the Texas towns of New Braunfels, South Padre Island and Galveston Island along with one in Kansas City, Kansas, Schlitterbahn has demonstrated the required financial wherewithal, technical expertise and an intimate familiarity with a highly specialized niche market. The $110 million sports Mecca will also serve as the permanent home of the Broward County Sports Hall of Fame, recognizing legendary local inductees Angelo Dundee, Chris Evert, Andy Granatelli, Dan Marino and Danny Kanell. Project funding includes no tax revenues.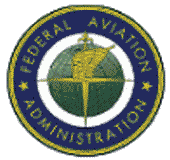 Roberts identifies the Federal Aviation Administration (FAA) and the Broward County School Board as parties to the negotiations. Football teams from Stranahan, Fort Lauderdale, Dillard and Branche Ely High Schools play games in Lockhart Stadium as do the Fort Lauderdale Strikers professional soccer team. Donating the land under Executive Airport and the adjacent Lockhart and Fort Lauderdale Stadiums to the city in 1947 earned the FAA a say over its use. Although the city received 4 viable development proposals for the Stadium site, only the Schlitterbahn plan elicited FAA approval. The powerful federal bureaucracy has also seen fit to extort the Broward School system for a cut of their high school sports revenues. After initially demanding 100% of the Stadium profits, local congressional representatives convinced the agency to accept 10% for a 6-month lease extension, doubling their historical share.


A fourth project described by Roberts as "an affordable renovation of the Aquatic Complex and International Swimming Hall of Fame," is recovering from an unsettling kickoff. Responding to last year's city initiative to renovate the Aquatic Center, sole bidder Recreational Design & Construction (RDC) submitted an ambitious $76 million plan which was quickly trimmed by $10 million when the city balked. The plan featured two Olympic-size pools, a dive well, a swimming museum and restaurant along with hi-tech artificial surf machines.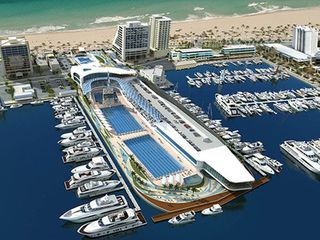 RDC RENDERING OF AQUATIC CENTER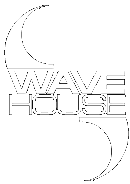 The economic underpinnings of the RDC project were challenged in assessments compiled by Ballard*King and Associates and the Aquatic Design Group, two companies whose impeccable reputations were shaped by more than 40 years of combined experience building aquatic recreational facilities. In reports commissioned by the International Swimming Hall of Fame's (ISHOF) Board of Directors, the consulting firms refuted RDC's estimated annual income projections of $2.3 million from programs and events that historically never exceeded $500,000, the unsubstantiated trebling of swim lessons income and a somewhat mysterious quadrupling of dive meet revenues. Another RDC assumption that the facility would draw 450,000 visitors annually was based on the experience of their development partner – Wave House - which operated Belmont Park in San Diego until creditors took control of the bankrupt facility, fueling an acrimonious conflict between Wave House and the city. While the City Commission is hard-pressed to bring home a world-class "swimming palace", they are also committed to avoiding world-class subsidies. Negotiations hinge on realizing both objectives.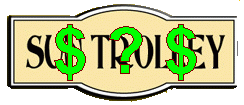 As the Sun Trolley

CHRIS WREN

was going down for the third time in response to the vapid management practices of former Executive Director Les Hollingsworth, Roberts set a meeting with Galt Mile officials and Christopher Wren, who ran the Sun Trolley's parent Downtown Fort Lauderdale Transportation Management Association (TMA) and took the operational reins when Hollingsworth got the boot. As suggested at the meeting, Wren and Roberts explored a new operational strategy that would target the shopping needs of local residents instead of the sightseeing proclivities of visiting tourists. By extending the existing Galt Mile route to the Galleria Mall, the local bus service would connect Galt Mile and north beach customers to the signature shopping mall as well as the Harbor Shops. In this win-win no-brainer, residents from the Galt Mile, Coral Ridge, Lauderdale Beach and North Beach neighborhoods would realize convenient and cheap transportation to the popular shopping venues while Galleria and Harbor Shops merchants netted access to 30,000 new customers during an economic downturn.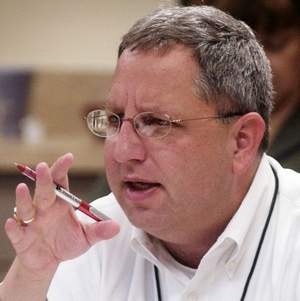 FORT LAUDERDALE CITY
MANAGER LEE FELDMAN

The proposed city ordinance mandating that "mortgagees" register properties they functionally control via lien superiority should resonate with association members. For years, banks arrogantly skirted statutory financial obligations to associations for dues, assessments and baseline upkeep of properties launched into foreclosure limbo. Whenever possible, bankers tap dance around similar obligations to local governments for tax liability and property maintenance. To avoid the carefully crafted liability abyss fashioned by lenders for structures in their non-producing municipal property portfolio, do what City Manager Lee Feldman does, force deadbeat mortgagees to register their financially fallow properties.

When local residents complain about some neighborhood eyesore or an unsuspecting pedestrian heatedly reports a deteriorating storefront eave that missed his head by 6 inches when it suddenly detached, the city won't have to pierce an obscure set of ownership veils before enforcing compliance with maintenance and safety ordinances. Apparently, Feldman didn't pull this productive approach to code enforcement out of a hat.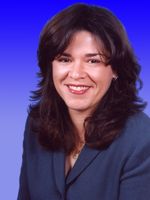 SUSANNE TORRIENTE
FROM MIAMI-DADE

Our innovative City Manager engineered a comparable protective ordinance while employed by the City of Palm Bay. Along with Feldman's September 16, 2010 Palm Bay Ordinance No. 2010-44, Roberts points out that similar ordinances in Coral Springs and Miami-Dade County were scrutinized and evaluated by the City Commission prior to opting for implementation. With Assistant City Manager Susan Torriente fresh off the Tri-Rail from Miami-Dade County, Feldman had the inside skinny on two of the three ordinances vetted by city staff.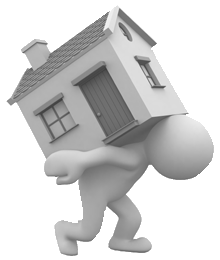 According to a background detail compiled by the Building Department to edify City Commissioners, a review of lis pendens filings revealed that "approximately 1000 single family homes in the city are vacated on an annual basis. It is estimated that should the city adopt an abandoned property Registration Ordinance, approximately $150,000 in revenue would be generated the first year it is implemented, with increased revenue generated in subsequent years." If Feldman sticks to his current pace of plugging loopholes and generating income, next year's budget will become substantially less intimidating. Read on... – [editor]


From The Desk of


Commissioner Bruce G. Roberts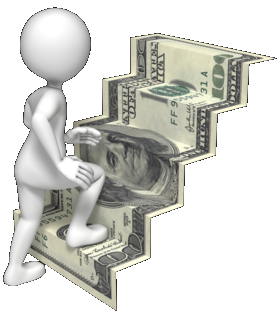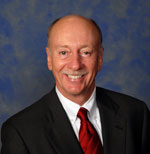 DISTRICT 1 COMMISSIONER
BRUCE G. ROBERTS

Budget: As you probably know by now, this Commission has passed the 2012 budget. For the third consecutive year, we have not raised the millage rate or the fire assessment fee. Our mileage rate is the 2nd lowest among Florida's twenty largest cities. We have the lowest water/sewer rate in Broward County. In the past three years, we have reduced the General Fund Operating budget by $15 million. We have eliminated approximately 200 personnel positions. Our new City Manager, Lee Feldman, has reduced the number of City Departments from sixteen (16) to nine (9), and he is in the process of developing the initiatives necessary to shrink government while delivering the expected vital services. This reorganization included the creation of the new Department of Transportation and Mobility. In our future newsletters, I hope to include a segment on each Department.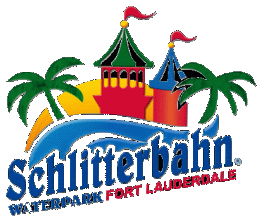 Projects: Several major projects continue to be developed within the City of Fort Lauderdale. The Sistrunk Boulevard improvements should be completed in the Spring. The parties affiliated with Bahia Mar and the Boat Show are continuing their negotiations and we hope to have that concluded within the next few months. You may recall that this agreement must be in place within in a few more months before the City itself negotiates its final agreement with the developer. Likewise, negotiations between the City, the FAA, School Board and Schlitterbahn are progressing for the development of a water theme park with hotel rooms at Executive Airport's old Oriole Stadium. Lockhart Stadium would be incorporated into the park and enhanced as an athletic facility. Lastly, we are moving in the direction of an affordable renovation of the Aquatic Complex and International Swimming Hall of Fame, which will, among many new features, add an aquatic theater and a physical therapy pool.

Visioning Process: The City of Fort Lauderdale recently launched a visioning initiative, "Fort Lauderdale – Our City, Our Vision," to craft a vision for the future that reflects input from the entire community. The public input will help identify community priorities that will provide direction for future policy and decision-making. The citywide program kicked off with a series of Open House Meetings in early October. The open house meetings provided an opportunity for neighbors to share ideas and learn the critical role the public will play throughout the process.
To stay current and continue to participate in the visioning initiative:

Sign Action Plan: Beginning August 6, 2011, the Code Enforcement Division implemented rotating schedules for code inspectors to allow for Saturday/Sunday coverage. A top priority will be to address the proliferation of signs that are placed out on weekends, illegal vendors and illegal "weekend" businesses. A citywide sign action plan was initiated on February 21, 2011 focusing on the main arteries within the City. The purpose of this action plan was twofold. First, to educate business and property owners about the 20-month pilot sign ordinance drafted by Planning and Zoning and adopted by the City Commission on December 7, 2010, and second, to address any types of signs on private property prohibited under our sign ordinance. The pilot ordinance was adopted to address concerns of businesses that have been impacted by the economic downturn. Basically, it allows business owners to obtain permits for banner or sandwich board signs, subject to certain safety and aesthetic criteria. While the pilot ordinance is beneficial to certain businesses that meet the criteria, most of the signs that Code Enforcement is addressing are not permitted under our existing sign ordinance or the pilot ordinance. To be consistent and fair to all businesses, our division has initially used an education approach, even if a given business with signs were in violation and did not fall within the criteria for a permit. We provide businesses with a packet on information as to whether they may be able to have a temporary sign if they meet the criteria of the pilot ordinance. If a business fails to obtain the required permit, or remove non-permitted signs, an inspection report (violation notice) is issued. If non-compliance continues, a final notice is issued and subsequently followed by a notice of hearing to appear before the Special Magistrate.

Landscaping Along Oakland Park Blvd.: Eighty (80) new trees were planted along Oakland Park Blvd. from Federal Highway to the Bridge. They are being watered manually by our water truck until they are established which should take approximately 6-8 months. We owe A BIG thank-you to our Parks and Recreation staff for this project.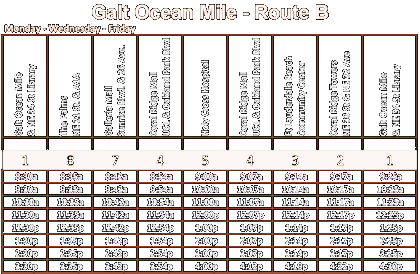 Sun Trolley New Expanded Beach Route: Beginning July 1, Sun Trolley expanded its current A1A and Galt service. The current Galt Route served the neighborhoods of Galt Ocean Mile with connection to Coral Ridge Mall and Holy Cross Hospital. This service expanded with the addition of a second trolley and southbound service to The Galleria Mall on Monday, Wednesday and Friday from 8:30am – 4:30pm. At The Galleria, Galt residents are able to connect to the A1A trolley on Mondays and Fridays. The A1A route (Harbor Shops to The Galleria Mall) expanded service from 2 trolleys to 3, significantly reducing wait time for passengers. Beach visitors and local residents alike simply need to wave at the trolley driver, who will stop to pick them up along either route. The two routes intersect at The Galleria Mall, where Galt riders can hop on the A1A trolley to reach beach hotels or Harbor Shops to the south. Sun Trolley is managed by the Downtown Fort Lauderdale Transportation Management Association (TMA) and is the community bus service of the City of Fort Lauderdale. Besides managing five different routes, TMA oversees a carpooling service with incentives for employees who elect to carpool, connects Fort Lauderdale neighborhoods to Broward County Transit and TriRail, and coordinates employee transit programs in local businesses. TMA has served residents and tourists to the Fort Lauderdale area since 1993.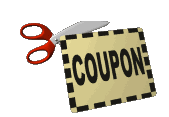 Social Fusion Fort Lauderdale: You may be aware of electronic coupon offerings such as Groupon and LivingSocial that have been generating a lot of interest lately. Social Fusion Fort Lauderdale is a locally developed system of quality products and services by Chamber of Commerce members, which will be delivered to over 150,000 consumers. Social Fusion Fort Lauderdale allows you to enjoy select products and services that you otherwise might have missed at discounts of up to 50% to drive growth and new customers to those merchants. The great part of this Chamber-centric model is that it keeps the money local to reinvest in our community and will help support our regional free enterprise system. Now more than ever we need to continue to aggressively pursue quality programs that maintain and enhance our South Florida business environment. If you are curious go to www.socialfusionfortlauderdale.com.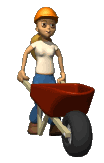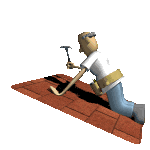 Abandoned Residential Property Registration - Code Amendment: Commission and staff are working on a proposed ordinance that would require any bank and/or lender (mortgagee) who files for lis pendens and/or action for foreclosure upon a mortgaged residential property, to be responsible for registering any such property that is vacant with the City and for maintenance pursuant to applicable City Ordinances. Establishing a registration program for these types of residential properties will provide the City a mechanism to protect neighborhoods from becoming blighted due to lack of adequate maintenance and security of abandoned properties that are under foreclosure action. This program will place the responsibility for maintenance on the mortgagee during the period of time the property remains vacant and in foreclosure. The maintenance responsibility would only shift from the mortgagee once the property is sold or transferred to a new owner, or the foreclosure action is dismissed. Holding the mortgagee accountable and subject to punitive penalties will serve to promote a more proactive approach by the mortgagee's in the proper maintenance of vacant properties. A review was conducted of existing registration ordinances that are in effect in the City of Coral Springs, City of Palm Bay and Miami-Dade County. Feedback from these agencies was positive as to the effectiveness of adopting this type of ordinance as well as generating revenue.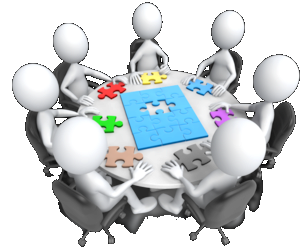 Advisory Boards/Committees: We have several vacancies that need to be filled. Please note that you do not have to be from your own District to apply. We have an application book of all applications turned in that Commissioners look at when there is a vacancy (also if it is a consensus appointed vacancy). For your interest you can always go to http://www.fortlauderdale.gov/clerk/boards.htm to see what is available, what qualifications there are for that vacancy, and to fill out an application. We appreciate your interest.
Pre-Agenda Meetings: A reminder that our meetings are always on the Monday before a Commission Meeting (unless that Monday is a holiday). The agenda is discussed, as well as any other topics that may arise. The first Monday of the month is at the Beach Community Center, and the third Monday of the month is at Imperial Point Hospital (south entrance) – always at 6 p.m. Please call the office if you have any questions or need more information.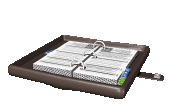 ROBBI
UPTEGROVE

Office Contact: Robbi Uptegrove – 954-828-5033; email:

[email protected]

. In addition to hosting two pre-agenda meetings twice a month, I am also available to attend your HOA meetings to update your neighborhood on what is going on in the City as well as answer any questions/concerns you may have. Please contact Robbi to schedule.


If you need to reach Commissioner Bruce Roberts, please contact his assistant Robbi Uptegrove at 954-828-5033 or by e-mail at [email protected]. To access the City Commission Meeting Agendas and Minutes, Click Here. To actually watch the meetings recorded and archived on the Commission Meetings Video Webcast and Archives web site, Click Here.
Click To Top of Page

---
Feds Begin Seasonal



Condo
Crunch



FHA and HUD Sharpen Teeth


November 8, 2011 - Our Federal Housing agencies are experiencing their annual break with reality. Every year, the FHA, HUD or congressional stepchildren Fannie Mae and/or Freddie Mac pass seemingly well-intentioned rules that wreak havoc on the housing market. It's no accident that their favorite fiscal piñatas are condominiums, preferably in South Florida.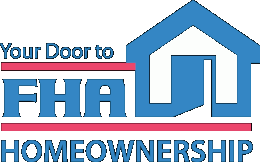 The Federal Housing Administration (FHA) has recently revised eligibility standards for Associations wherein buyers and sellers rely heavily on FHA financing. According to Agency spokesperson Lemar Wooley, of roughly 25,000 associations that faced eligibility expiration from last December through September 2011, only 2100 were recertified - about 8.4%. Potential buyers for units in rejected associations must often pony up the 20% to 30% down payment ordinarily required for a conventional loan instead of the current FHA minimum of 3.5%. The FHA insures roughly 40% of all condo loans in some major markets, especially for first-time and middle-income buyers.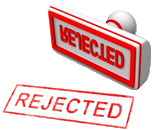 Many associations were first alerted to the little-publicized revisions when unit owners complained that bona fide buyers were repeatedly disallowed FHA mortgage financing. The FHA thought it unnecessary to inform condos, co-ops and homeowner associations about the rule changes. Prompted by unit owners seeking to sell or refinance, when associations applied to reinstate their lapsed eligibility, the vast majority were rejected. Thousands of complaints are pouring in to the FHA from all parts of the country. While the revisions impact associations nationwide, they are particularly devastating to the slowly recovering South Florida market.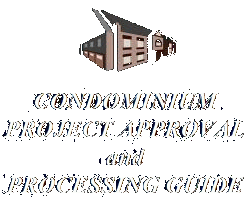 Contending that the new rules "have been prudently designed to avert losses from delinquencies and foreclosures," the revised FHA regulations tightened required standards for association budgets, levels of insurance and reserve funds. However, hundreds of associations that ostensibly meet the new standards are being systematically rejected. Evidently, anal psychotic bureaucrats are rejecting fiscally compliant associations for "technical violations." As recently reported in the St. Petersburg Times, an association was declared ineligible because the bank account that housed the association's fully funded reserves didn't carry the words "Reserve Fund".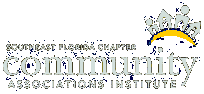 The 30,000 member Community Associations Institute (CAI), a nationally recognized condo industry advocate, has joined with tens of thousands of buyers, sellers, associations and realtors in objecting to the new rules and how they are being implemented. CAI Government Affairs Director Andrew Fortin insisted that the agency once again failed to consult with Industry leaders before covertly adjudicating the new standards. Focusing on the single most dogmatic issue, he questions why the agency is requiring volunteer board members to place themselves in personal legal jeopardy to elicit FHA approval for their association.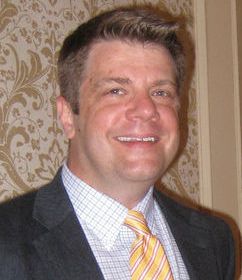 CAI GOVERNMENT AFFAIRS
DIRECTOR ANDREW FORTIN

Describing a case that drew CAI involvement, Fortin explained that no more than 15 percent of an association's unit owners can be 30 days or more delinquent on their association dues to sustain eligibility. Despite the fact that this standard is a moving target prone to monthly variation, the association's board members must personally certify compliance to achieve eligibility. Board members must also sign statements confirming that the condo documents comply with all local statutes. Buried in the haystack of personal guarantees is an enigmatic requirement for board members to certify that they have no knowledge of situations that could cause any unit owner to become delinquent at some later date (includes disputes between unit owners, dissatisfaction with the association, etc.).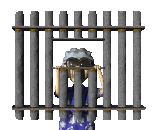 Penalties for mandatory certifications that are later deemed 'incorrect" include $1 million in fines and 30 years imprisonment. What board member this side of Bellevue will risk life in prison for failing to accurately predict future unit owner delinquencies? Since the FHA is a Federal nuthouse, call Congressman Allen West at (954) 202-6211, Senator Bill Nelson at (954) 693-4851 and/or Senator Marco Rubio at (305) 418-8553. For more information, check "Mortgage Matters" on the CAI website (www.caionline.org).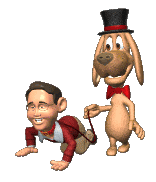 While the FHA fumbles through another policy blunder that could render unmarketable 92% of the nation's condo units, HUD has decided to insert itself into the growing controversy over the process used by "no-pet" associations to ascertain if accommodated pets qualify as service animals, assistance animals, companion animals, emotional support animals, etc.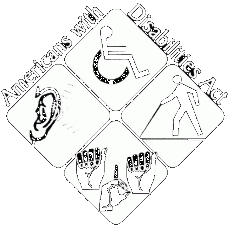 Two laws govern the fate of animals in no-pet associations. Title III of the Americans with Disabilities Act (ADA) requires a public accommodation to modify policies, practices, or procedures to permit the use of a service animal by an individual with a disability. Since ADA proponents have the Department of Justice on speed dial, the DOJ recently clarified its definition of a service animal as "any dog that is individually trained to do work or perform tasks for the benefit of an individual with a disability, including a physical, sensory, psychiatric, intellectual, or other mental disability. Other species of animals, whether wild or domestic, trained or untrained, are not service animals for the purposes of this definition..." As such, only dogs that are trained to perform assistive tasks conform to the ADA definition of a service animal.

The Federal Fair Housing Amendments Act (FHAA) mandates that housing providers (including community associations) cannot discriminate in the sale, rental or terms of housing due to a handicap of the prospective buyer or tenant. Any refusal to make a "reasonable accommodation" in rules, policies and practices or services which are "necessary to afford a person with disabilities an equal opportunity to use and enjoy the dwelling" constitutes discrimination.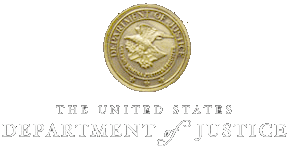 Although the DOJ definition clears up some of the legal vagaries that have confounded association pet prohibitions, the Fair Housing Act virtually feeds on them. Doctors have identified companion animals as therapeutic treatment complements for depression, anxiety, arthritis and heart conditions. Since the Fair Housing Law provides a wide berth to physicians, some of the less credible diagnostic justifications include anaphylaxis (allergies), alcoholism and hair loss. If an accommodating physician is willing to certify that a patient will physically or emotionally benefit from any manner of companion animal, domestic or feral, that "patient" is legally entitled to a "reasonable accommodation" for his or her pet reticulated python.
PLAYA DEL MAR

Associations with pet limitations on the Galt Mile have been wrestling with this controversial dilemma. In Playa del Mar, where the association documents permit in-residence dogs under a certain size, owner factions for and against the pet restriction have been feuding over the rule in their condo docs for years. In L'Hermitage I, residents are struggling to limit the growing impact of the elephantine Federal loopholes. Since the poorly drafted Federal Laws are often arbitrarily applied, the conflict between pet owners and their associations has become a hot-button issue.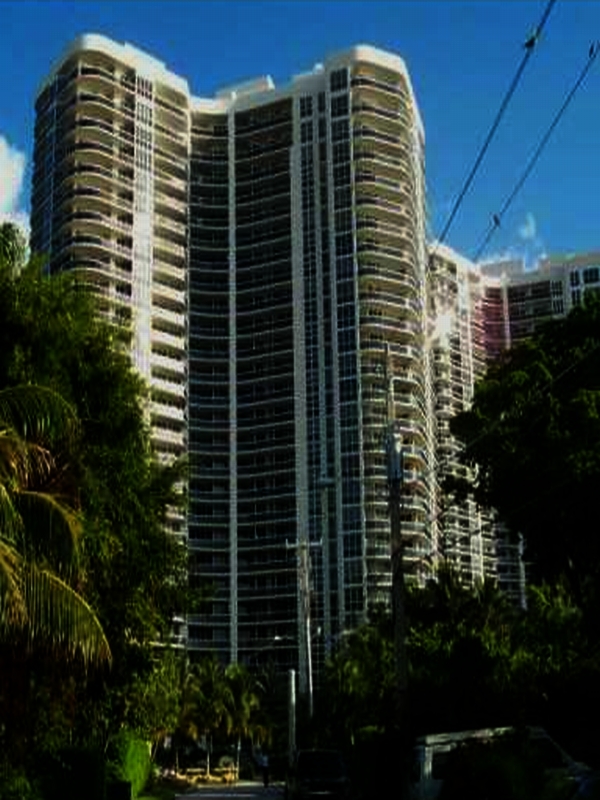 L'HERMITAGE I

Unfortunately, the Fair Housing Law's lack of specificity has invited widespread abuse in pet-prohibited associations, enabling manipulative unit owners to extort accommodation for ordinary house pets. While few people will dispute the need for a guide (seeing-eye) dog, when some unit owner engineers an accommodation for the family Rottweiler or the Boa Constrictor that some moron gave Junior for his birthday, the news that quickly spreads through the building generates resentment for the thinly veiled fraud. The resulting negative peer pressure is often the only tool available to association members who bought their homes with an expectation of living in a no-pet environment.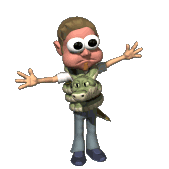 To balance the right of unit owners to enforce their home's no-pet status and the right of those with a legitimate medical basis for an accommodation, Associations with no-pet policies often create reasonable rules that limit access for companion animals (not service animals), regulate animal noise and/or require proof of domestication. To defuse concerns about compromised hygiene, companion animals are often precluded from pool and recreational areas, the mail room, the office and are restricted to dedicated elevators (usually the service elevator), entrances and egresses. Associations have also set various standards for demonstrating medical necessity. Some require two diagnoses from different physicians; others require the physician to certify a specific animal in writing. Taking a page from disability insurance providers, some associations have requested ongoing therapeutic confirmation, asking the "patient" for an updated diagnosis every 6 months or annually.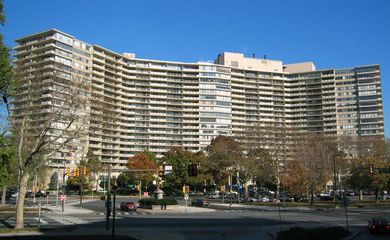 THE PHILADELPHIAN CONDOMINIUM

In walks the Department of Housing and Urban Development (HUD), arguably one of the planet's most conflicted bureaucracies. A sprawling 20-story condominium with 776 occupied units called The Philadelphian (2401 Pennsylvania Avenue in Philadelphia) faces discrimination charges filed by HUD over its approval process for accommodation or service animals. In their action against the Philadelphian Owners Association (POA), HUD tossed out any distinction between the two Federal Laws, ignored legal precedents and advocated allowing virtually any animal unrestricted access to all parts of the association property.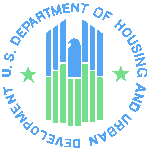 In its complaint, HUD states, "Respondent POA's pet policies discriminate against persons with disabilities in need of an assistance animal in many ways. For example, persons with disabilities who use an assistance animal may not enter the following areas when accompanied by their assistance animal: passenger elevators, lobby, lobby sitting rooms, library, art room, social rooms, swimming pool areas, fitness rooms, library, mailroom, common areas, management office or laundry room. In addition to its denials of valid reasonable accommodation requests, Respondent POA's pet policies seek private medical information from a resident requesting an accommodation, to which it is not entitled."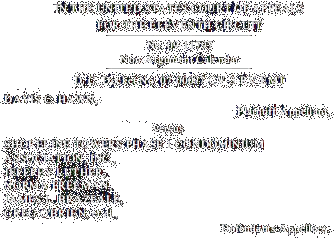 HUD decided that the Association's requests for medical verification are illegal, despite the precedent set by Hawn v. Shoreline Towers Phase I CAI, which determined that a board is entitled to request verification of a disability and the medical basis for an accommodation. In characterizing all in-residence animals as "assistance animals" that should be accorded the same access rights as unit owners, HUD ignores the differences between service animals as defined by the Americans with Disabilities Act (ADA) and emotional support animals required as accommodations under the Fair Housing Act (FHA). Since legitimate service animals are presumed to perform tasks that compensate for disabilities, the animal is generally permitted unfettered accompaniment of its owner. However, animals accommodated to alleviate the effects of arthritis or baldness are hardly critical to "use and enjoy" the library or the lobby sitting room.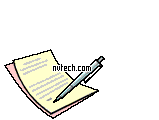 Ironically, HUD is an agency with a longstanding reputation for requiring endless layers of support documentation before approving program eligibility for an individual or association applicant. Conversely, their action demands that an association approve exemptions to its pet prohibition based solely on the unverified claims of owners, guests, visitors, etc. In fact, it is unclear whether or not HUD favors allowing a trespasser to take his dog for a swim in the association pool.
The only HUD charge that wasn't previously legally vacated is a woman's claim that the association didn't address the resentment expressed by her neighbors "because of her assistance dog." HUD is prosecuting the association's failure to prevent other residents from disparaging what they believe are medically laughable accommodation demands. In its charges, HUD implies that the association is responsible for the attitudes of its residents and that the board should have somehow forced them to respect one another.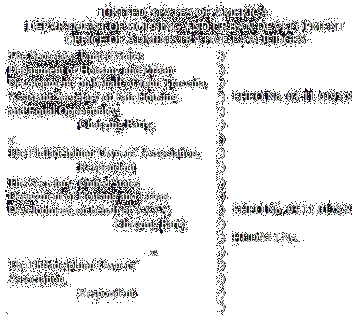 Although the Philadelphian case is one in a recent series of HUD cases brought to bring attention to the accommodation issue, its primary objective is to offset the media mugging HUD suffered for fumbling their management of Federal refinancing programs. They seem less concerned with the legal basis for their charges than their value as a nationwide vehicle for shedding the agency's image as an insular, bloated and ineffective bureaucracy. Industry pundits point to similar high profile cases playing out in Nebraska, Utah and other jurisdictions across the country.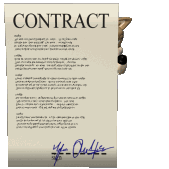 If HUD is successful, no-pet rules will become wholly unenforceable once an association is precluded from requiring medical verification. The real danger here has little to do with pets. If some heavily muscled Federal bureaucracy can obliterate an association's rules and bylaws, they are interfering with the contractual rights of every unit owner who purchased their home with the understanding that pets wouldn't be allowed. HUD is empowered to enforce the Fair Housing Act, not to rewrite it.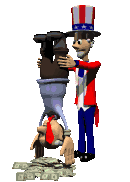 The case will be heard by a United States Administrative Law Judge who may award damages to aggrieved persons if discrimination is established. The judge may also order injunctive relief to deter further discrimination, as well as payment of attorney's fees. In addition, the judge may impose fines "in order to vindicate the public interest." If any party to the charge alternatively elects to have the case heard in federal district court, the judge may also bang the association for punitive damages.

Although association attorneys are closely following the legal events surrrounding this issue, there is no clear consensus about an appropriate association policy. As such, each association board should consult with their attorney about the need to draft procedures and adopt policies for evaluating accommodation requests in compliance with the two governing laws. Thus far, associations that have been able to demonstrate reasonable accommodation procedures and careful compliance with the ADA and Fair Housing laws have survived baseless or mercenary court challenges. Association boards with a history of treating such requests capriciously may want to ask their attorney to explain the possible consequences. If not, they may soon find themselves sharing a sandbox with HUD.

---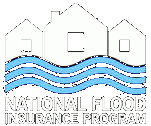 November 14, 2011 - In an effort to reduce the effects of flooding, Congress created the National Flood Insurance Program (NFIP) in 1968. For the first time in 14 years, the Federal Emergency Management Agency (FEMA) is preparing a comprehensive review of Flood Insurance Rate Map (FIRM) flood zones throughout Broward County. To enable consistent comparisons of land and water elevations across the nation, the agency is using a more accurate mathematical constant, or "vertical datum" to calculate floodplain statistics. Federally regulated mortgage lenders require homeowners who live in high risk FEMA-designated flood areas to carry expensive flood insurance, which is erratically provided by the federal government's National Flood Insurance Program. Depending on the zone that FEMA assigns to an association property, its members will see their insurance rates either skyrocket or remain relatively level.

As indicated on previous local Flood Zone maps (which used to be available of the City of Fort Lauderdale website), some association beaches are in the flood zone while the structure is not. For other associations, the structure cohabits two zones, the financially preferable X zone and the V zone – which warrants a significant insurance cost. FEMA has long promised to convene a series of local public hearings to both explain their drafting parameters and solicit input. After repeatedly postponing these meetings, the huge Federal bureaucracy recently notified Broward County that three public hearings are planned for County residents.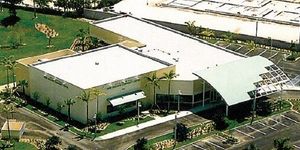 HERB SKOLNICK CENTER IN POMPANO BEACH

The open public meetings were scheduled for November 14, 15 and 16 at south, central and north Broward locations. A meeting to accommodate south county residents was scheduled on November 14th from 4 PM to 7:45 PM in the South Regional Library at 7300 Pines Boulevard in Pembroke Pines, Florida 33024. The central Broward meeting was scheduled for November 15th from 4 PM to 8 PM at the Volunteer Park Community Center at 12050 West Sunrise Boulevard in Plantation, Florida 33322. The meeting for North Broward residents, which includes those living along the Galt Mile, was scheduled for November 16th from 4 PM to 8 PM at the Herb Skolnick Center at 800 SW 36th Avenue in Pompano Beach, Florida 33069.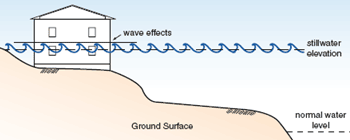 Flood hazard areas on the Flood Insurance Rate Map (FIRM) are each identified as a "Special Flood Hazard Area" (SFHA). The SFHA is defined as the area that will be inundated by a flood event having a 1-percent chance of being equaled or exceeded in any given year. The 1-percent annual chance flood is also referred to as the "base flood" or "100-year flood". SFHAs are labeled as Zone A, Zone AO, Zone AH, Zones A1-A30, Zone AE, Zone A99, Zone AR, Zone AR/AE, Zone AR/AO, Zone AR/A1-A30, Zone AR/A, Zone V, Zone VE, and Zones V1-V30. Although the properties within all of these zones are subject to NFIP's floodplain management regulatory enforcement and mandatory flood insurance purchase requirements, zones with an "A" prefix are inland high-risk zones while zones with the "V" designation represent coastal areas burdened by additional hazards such as storm-induced waves.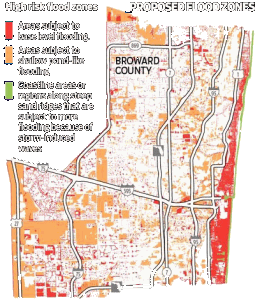 CLICK TO ENLARGE NEW BROWARD FLOOD MAP

Moderate flood hazard areas, labeled Zone B or Zone X (shaded) are also shown on the FIRM, and are the areas between the limits of the base flood and the area inundated by a flood event having a 0.2-percent chance of being equaled or exceeded in any given year. The 0.2-percent annual chance flood is also referred to as the "500-year flood". The areas of minimal flood hazard, which are the areas outside the SFHA and higher than the elevation of the 0.2-percent-annual-chance flood, are labeled Zone C or Zone X.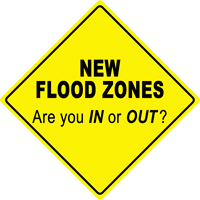 FEMA released some preliminary estimates for changes to the Flood Zone Maps in Fort Lauderdale and Broward County. Initial Broward County findings indicate that 53 percent, or roughly 265,781 of parcels in the county, were removed from the flood zones requiring insurance; 16 percent, or another 77,945 parcels, remain out of the flood zone; 25 percent, or about 121,989 parcels, remain in the flood zone; and 6 percent, or roughly 31,026, were added to the flood zone. According to preliminary Fort Lauderdale estimates, 8,612 parcels in the City will be added to the flood zone and 10,215 parcels will be removed.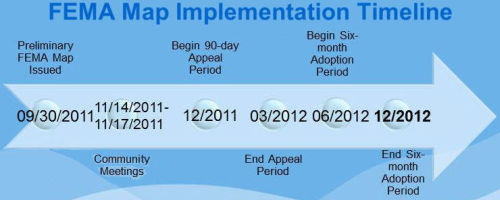 After the series of public meetings, during a 90-day appeal process starting in December, local governments, property owners and tenants will have an opportunity to submit scientific or technical challenges to the proposed new flood elevations. Upon expiration of the 90-day appeal period in March of 2012, FEMA will resolve any remaining challenges and issue a Letter of Final Determination (LFD) by June of 2012. Once they receive the Letter of Final Determination, Broward County, the City of Fort Lauderdale and each of Broward's 30 other municipalities will have six months to adopt a new or updated floodplain management ordinance based on the revised flood maps.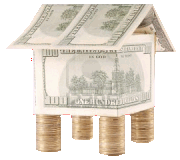 When the updated flood maps are officially adopted by December of 2012, they will be used to determine flood insurance purchase requirements, set flood insurance rates and establish minimum finished floor elevations for new construction and substantial improvements to existing structures. It is critical that Galt Mile residents make a credible case for exempting their associations' parcels from the V, VE, V1 - 30 and other zone designations that would explode flood insurance rates and/or require expensive new construction modifications.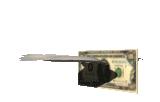 By adopting the new flood maps, Broward County hopes that FEMA will offer assistance during emergencies and provide federally backed flood insurance coverage to county residents. However, lawmakers bankrupted the program four times last year, creating havoc for potential home buyers whose lenders require flood insurance. Unless the Congress extends it again, NFIP funding is set to expire on November 18, 2011. Associations and their members who are forced to depend on the FEMA flood insurance program will be engaged in a crap shoot.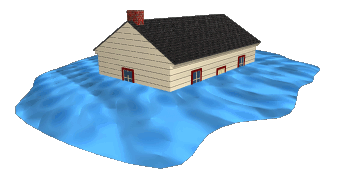 One of the main goals of this effort is to more accurately define the boundaries of flood hazard areas, which are determined by comparing flood elevations with digital elevation data. To ensure that all the elevations used are based on a common reference system, a FIRM must reference a single vertical datum. A vertical datum is a set of constants that defines a system for comparing elevations. If someone were to measure the height of the ground you are standing on, they would need a point of reference, or a zero (0.0) point, to measure from. A vertical datum establishes a consistent zero point so elevations can be compared with one another even if the elevation measurements are taken by different people at different times or in different parts of the state.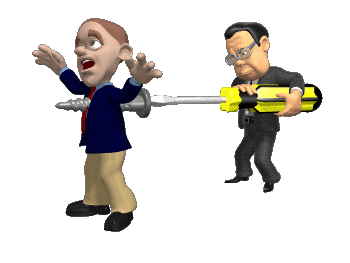 For many years, the zero point used throughout the United States was based on "mean sea level" at 26 separate tidal stations in the US and Canada. This datum was referred to as the National Geodetic Vertical Datum of 1929 (NGVD 29). The main assumption used to create NGVD 29 – that water level is equal all along the coast and thus represents the same zero-point – later proved to be erroneous and was shown to create errors in the elevation data obtained using this datum. Using the outdated vertical datum, two different points measured at 0.0' NGVD 29 can have different actual elevations. That's right - all the previous flood insurance payments billed to the owners of mortgaged properties were based on vapor. Since Broward County first applied the bogus NGVD 29 standard on October 4, 1997, insurance carriers bilked county property owners for untold $billions by using statistical smoke and mirrors.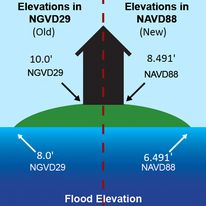 On January 24, 2010, FEMA sent a memorandum to Broward County announcing that the new Flood Insurance Rate Maps scheduled for release in 2011 would be referenced to the North American Vertical Datum of 1988 (NAVD 88). Since it more accurately measures vertical elevation differences, FEMA plans to make the North American Vertical Datum of 1988 (NAVD 88) the official U.S. vertical datum. The letter further explained that NAVD 88 will be used to update existing FIRMs, which will result in an average difference of minus 1.51 feet (-1.51 ft.) between elevations shown on the new (2012) FIRM as opposed to the old (1997) FIRM. In a nutshell, this entire effort is an exercise in converting the old 1997 maps based on the 1929 data (NGVD 29) to the new maps based on the 1988 data (NAVD 88). For instance, if a building's finished floor elevation is shown on an existing elevation certificate as 10.0' NGVD 29, subtracting the 1.51 average conversion factor roughly yields the new NAVD 88 elevation of 8.49' (10.0' [under NGVD 29] - 1.51 = 8.49' [under NAVD 88]).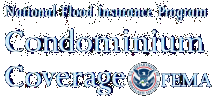 On the FEMA website, a resource record detail about NFIP Condominium Coverage reviews the eligibility requirements for an association's flood insurance options. For associations in a high-risk flood zone, NFIP offers a Residential Condominium Building Association Policy (RCBAP), which insures all units in a condominium building under a single policy that requires only one deductible, creating a cost savings to unit owners. Since building coverage is provided on a replacement cost basis, to minimize uninsured losses, a co-insurance clause requires the condominium association to insure its building to at least 80 percent of the replacement cost value. While the policy makes available contents coverage for common areas and individual units, most associations hold their unit owners responsible for protecting their personal possessions via an individual HO-6 policy.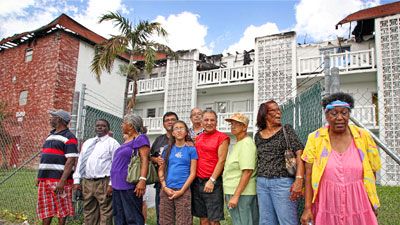 PARK SOUTH SIX CONDOMINIUM BEFORE FIRE

FEMA exhorts unit owners to closely scrutinize association insurance decisions. Specifically, FEMA states "If for any reason a condominium association elects to discontinue its RCBAP, individual unit owners may be responsible for covering flood damage. That is why having flood insurance and proper coverage is important for all residents living in condominium buildings, including high-rise condominiums. It doesn't matter if you live on the first, third, or tenth floor, every unit owner has an undivided interest in the common elements of the building and can be assessed for unpaid damages to common areas even if their own unit remains undamaged. Also, condominium by-laws require all unit owners to be assessed for uninsured damages to common areas of a building if damaged by flood." The 2010 missive was inserted into the FEMA library when the Park South Six Condominium in Lauderhill was barbecued soon after Board President Consywelia Howard cancelled their master insurance policy to save a buck, despite having collected the assessed premiums. Not exactly Consywelia's finest hour. The unit owners lost everything.

For associations located outside designated floodplains, the National Flood Insurance Program's Preferred Risk Policy (PRP) offers lower-cost protection for homes and apartments in areas of low to moderate flood risk. These areas are designated as B, C or X zones on a Flood Insurance Rate Map (FIRM). Association properties newly mapped into a high-risk zone (e.g., labeled with A, AE, AO, AH or V, or VE on the flood maps) may temporarily preserve their prior low-risk PRP rate structure by applying for a two-year PRP rate extension and/or seek permanent relief by demonstrating eligibility for the NFIP Grandfather Rules.

Since the impending changes to floodplains and flood risks will drive changes in flood insurance requirements for some property owners, in publication number F-029 FEMA explores the possibility of accessing grandfathered NFIP flood insurance rates. Property owners and associations may be allowed to maintain the rate associated with the prior map's flood zone if: 1) The flood insurance policy was bought before a new map became effective; or 2) The building was built to conform to standards of the earlier map.

The simplest way to grandfather a prior low-risk zone rate is to purchase a flood insurance policy before the new map takes effect and maintain coverage without a lapse. If a structure was built in compliance with the less exigent requirements in place at the time of construction, the zone and base flood elevation (BFE) that were in effect at that time can be used for future rating purposes. However, associations hoping to qualify must be prepared to submit proof that the structure was built in compliance with the flood map that was in effect at the time of construction. FEMA recommends that affected property owners or associations ask their insurance agents about the documentation they would need to be grandfathered to the old rates.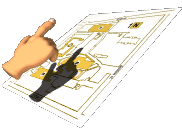 While the grandfather option may provide relief to associations that are suddenly mapped into a high-risk zone, disaster pundits have blamed NFIP's shaky financial underpinnings on the agency's lax collection policies. If political pressure forces the program to insure that properties in high-risk zones carry their weight, Congress could make these relief options disappear overnight. Since every beachfront Galt Mile association was "built to conform to standards of the earlier map," we will also soon learn whether the Grandfather Option is a legitimate source of relief or a bureaucratic exercise in creative writing. The only permanent protection will auger from insuring that our associations are assigned to low-risk zones.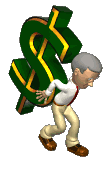 If Galt Mile associations can't secure X zone status, we would confront an annual risk for $hundreds of thousands in additional flood insurance premiums. Since Broward County and the City of Fort Lauderdale must both adopt the new maps, we will have to depend on County Commissioner Chip LaMarca and City Commissioner Bruce Roberts to weigh in if FEMA's NAVD 88 Vertical Datum saddles us with this additional financial burden - especially after learning that the expensive flood insurance premiums paid by millions of property owners for decades were a mandated gift to insurance industry shareholders.
Searchable Broward Map for Zone Assignments

Click on the parcel in the above graphic for info about how it was zoned under the new criteria (if map interactivity is temporarily down, check back later). To help save your association a bundle and dodge an unnecessary assessment, join your neighbors at the November 16, 2011 public meeting up the block at the Herb Skolnick Center in Pompano Beach from 4 – 8 p.m. The address is:

Spare Change Sours Neighborhoods – and Costs Lives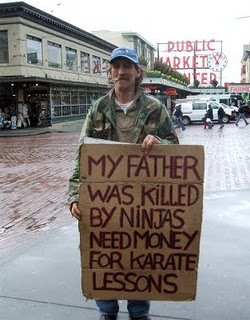 DOWNTOWN PANHANDLER

November 23, 2011 - On November 10th in the late afternoon, Regency South Manager Michael Gonzalez fired off an email to GMCA President Pio Ieraci. One of several association managers that serve on the neighborhood association's Advisory Board, Gonzales informed Ieraci about an article brought to his attention by a Regency South unit owner. Entitled "Fort Lauderdale seeks end to downtown panhandling," the article by the Sun-Sentinel's Larry Barszewski scopes City plans to immunize Fort Lauderdale's business district to a cottage industry built on "spare change". Gonzales wanted to know if the City effort could somehow stretch to address panhandling along the Galt Mile.

Following their initial encounter with our local bench dwellers, often outraged new residents that contact the neighborhood association are surprised to learn that the homeless people they just met aren't simply swept up and disposed of by the police. Although the benches they occupy were paid for from a funding assessment for the Galt Mile Improvement Project, they are city property located on a municipal right-of-way. Unless homeless squatters break the law, they are legally entitled to remain undisturbed. Whether or not you agree with their decisions, our courts have historically viewed passive panhandling as constitutionally protected free speech.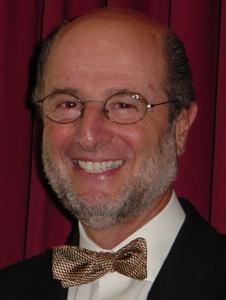 ACLU CO-ATTORNEY BRUCE ROGOW

On July 20, 1993, the City of Fort Lauderdale passed Resolution 93-143, in which Beach Rule 7.5(c) prohibits panhandling, begging and soliciting on the beach and beach sidewalks (the area within 150 feet of Atlantic Boulevard or Seabreeze Boulevard). Since Fort Lauderdale was the only city in the country that forbade the homeless from begging in a nonthreatening manner in a public place, the ACLU jumped in with both feet (Smith v. City of Fort Lauderdale). Confident of a high-profile, precedent-setting victory, ACLU co-attorneys Bruce Rogow and Beverly Pohl slugged their way through the courts. In June of 1999, they argued that "Sidewalks are the quintessential public place" before the 11th U.S. Circuit Court of Appeals, the highest federal court for Florida, Georgia and Alabama. They lost – big time. On October 29, 1999, the United States Supreme Court refused to hear their appeal. Game, set and match.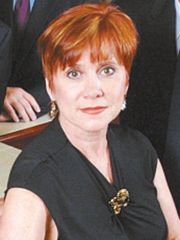 ACLU CO-ATTORNEY BEVERLY POHL

Until then, the only anti-panhandling laws that survived constitutional challenges prohibited aggressive panhandling, or soliciting people at bank machines, in line at public transportation or at outdoor restaurants. ACLU attorney Beverly Pohl noted that they were all upheld because they were "narrowly tailored." The Fort Lauderdale ban spanned a five-mile beach. Beach Rule 7.5 states its intention to "eliminate nuisance activity on the beach and provide patrons with a pleasant environment in which to recreate." It wasn't drafted to target the homeless. According to former Assistant City Manager Bud Bentley, "It was meant to crack down on rowdy Spring Break kids."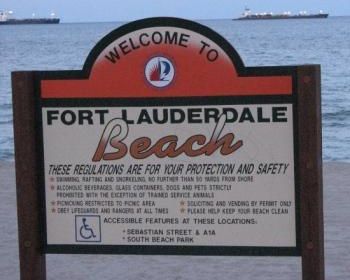 FORT LAUDERDALE NO-BEG BEACH

The courts upheld the limited no-panhandling zone because the City successfully demonstrated that it served a larger civic objective. Since the public beach area is one of Fort Lauderdale's main fiscal engines, City attorneys offered credible evidence that soliciting and panhandling threatened the municipality's economic viability. City officials are preparing to duplicate a similar no-panhandling zone in the downtown business area. The ordinance discussed in the newspaper article lays the groundwork for denying this second, specifically defined neighborhood to panhandlers.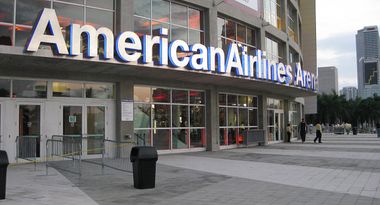 AMERICAN AIRLINES ARENA IN MIAMI

The proposed ordinance follows a lead pioneered by other Florida municipalities. After initially cordoning off its business district to panhandlers in 2008, Miami widened the zone last year to include the Arsht Center for the Performing Arts and the American Airlines Arena. St. Petersburg, Orlando and Clearwater have also passed successful no-panhandling ordinances that target certain areas or neighborhoods. Other jurisdictions that flirted with broad, non-specific local no-panhandling laws failed miserably.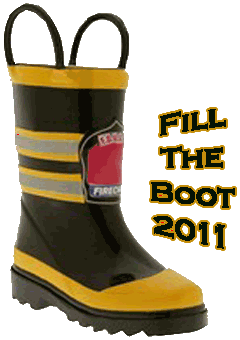 In April of 2010, West Palm Beach officials explored passing a law banning all panhandling along county roads and medians. County attorneys maintained that any ban would have to outlaw all fundraising from county medians to survive legal challenges. Since the ban would have also hampered youth sports teams collecting money from county medians and the firefighters' annual Labor Day "fill-the-boot" campaign for the Muscular Dystrophy telethon, by July the Palm Beach County commission agreed instead to outlaw "aggressive" panhandling. Although the new law constrained people from blocking the flow of traffic or badgering people who refused to cough up their spare change, it didn't preclude all panhandlers, vendors and fundraising groups from county medians.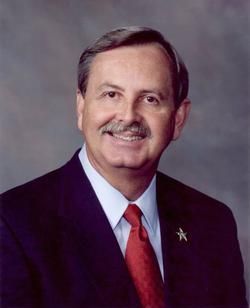 PALM BEACH SHERIFF
RIC BRADSHAW

Palm Beach Sheriff Ric Bradshaw warned that crowded jails, limited budgets and revolving door prosecutions would make arresting all panhandlers a waste of public safety resources already thinned by the economic downturn. Bradshaw said "Most offenders arrested for this type of misdemeanor spend a day or less in jail, at a public cost of $130 per person," not exactly the "homeless" cure expected by the County Commission. Since a network of state, county and city roads crisscross the area; the compromise measure that prohibited "aggressive" panhandling only on county roads made enforcement a bad joke.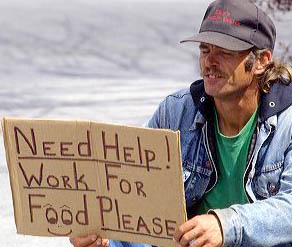 FORT LAUDERDALE COTTAGE INDUSTRY
1) PASS OUT SIGNS - 2) COLLECT THE TAKE

Having demonstrated that arresting panhandlers caught obstructing traffic cost county taxpayers $30,000 a year, Bradshaw observed "That's a bunch of money for something that is not solving the problem." Bradshaw recommended a combination of stepped up enforcement for aggressive panhandling, redesigning medians to discourage congregation by panhandlers and/or fundraisers and a public relations campaign exhorting people to spend their money on more productive homeless venues. Unlike the all-out ban, homeless advocacy groups supported the Sheriff's proposed advertising campaign. Instead of handing money to someone wearing a "Will Work for Food" sign, Palm Beach County Community Food Alliance Director Alex Stevens applauded the idea of encouraging people to give money to legitimate organizations that address both the effects and the root causes of homelessness.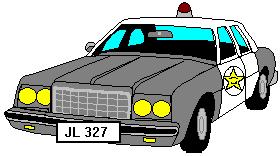 In a laid back manner that would have done Andy of Mayberry proud, Bradshaw explained that if people stop handing out money, panhandlers will disappear soon enough. The Palm Beach Commission unanimously agreed with Bradshaw that public awareness is their most important objective. "If you're not getting the money, you're not going to be there – it's that simple," opined Bradshaw.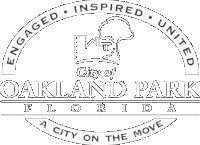 While Palm Beach County was watering down its panhandling law to avoid a constitutional train wreck, in March of 2010, the City of Oakland Park entertained a controversial plan to jail panhandlers and the Good Samaritans who sustain them. If caught giving money or any "article of value" to a beggar or even buying flowers or a newspaper on an Oakland Park street, violators would face a fine or up to 90 days in jail. Framed as a traffic safety measure, the ordinance would have prohibited "beggars, panhandlers or solicitors" from selling any item on a public street because it "distracts drivers from their primary duty to watch traffic and potential hazards in the road." Contending that "as many as 10 people have been seen soliciting at one intersection" and are often seen dangerously "wandering around the intersections," Oakland Park would let a judge determine the monetary penalty for violators.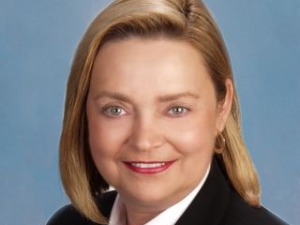 OAKLAND PARK MAYOR SUZANNE BOISVENUE

Modeled on a Gainesville ordinance, persons who gave money while operating a motor vehicle would also be in violation of the new law because a driver is prohibited from stopping on a public street to exchange money. By November of 2010, Oakland Park City officials thought better of becoming the first neighborhood to "penalize charity" and reversed course. After dropping the planned deterrent, then Vice Mayor (now Mayor) Suzanne Boisvenue said "It really tears at my heart that we're doing things that hurt other people. We should be spending this time on finding housing, rehabilitating them so they can find a job and earn money. This makes the givers and the receivers wrong, wrong to give, wrong to receive. I was brought up to help thy neighbor. By the grace of God it could be you or it could be I in the same situation — no job, no house." Notwithstanding the politically correct, heart-tugging rhetoric, the measure wouldn't have survived Pee Wee Court.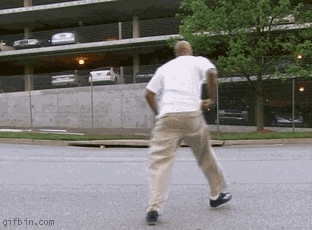 Municipalities that cite traffic obstruction as the foundation for a "no panhandling" ordinance base their local laws on s.316.2045, Florida Statutes, which states "It is unlawful for any person or persons willfully to obstruct the free, convenient, and normal use of any public street, highway, or road by impeding, hindering, stifling, retarding, or restraining traffic or passage thereon, by standing or approaching motor vehicles thereon, or by endangering the safe movement of vehicles or pedestrians traveling thereon; and any person or persons who violate the provisions of this subsection, upon conviction, shall be cited for a pedestrian violation, punishable as provided in chapter 318." Unless they were granted a permit, the statute also states that persons who dodge vehicles "in order to solicit... are guilty of a misdemeanor of the second degree."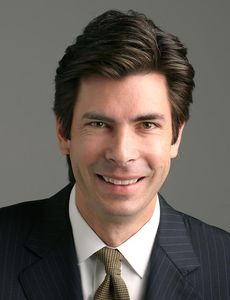 PALM BEACH COUNTY STATE
ATTORNEY MICHAEL MCAULIFFE

Unfortunately, the underlying statute is constitutional puppy chow. In 2003, an Orlando Federal Court ruled that the Florida statute was so vague that it was unconstitutional. Across the State, the statute's clouded constitutionality has formed the basis for a legal two-step in local courts. When Public Defenders saddled with panhandling clients cite the 2003 case, prosecutors regularly withdraw the complaint or settle for time served. In short, they shun arguing the constitutionality of a law that would eventually land before the state Supreme Court, where it would likely be eviscerated. In May, 2010, Palm Beach County state attorney Michael McAuliffe announced that his office would no longer prosecute panhandlers under the "obstruction of public streets" statute, characterizing the state law as fatally flawed.

However, there is a legal roadmap for implementing enforceable no-panhandling laws. In a 1995 St. Petersburg panhandling case (Ledford v. State), the Second District Court of Appeal weighed the right to beg (a form of speech) with the right to be free from being hassled. The Court of Appeals found "In subjecting the ordinance to strict scrutiny, we hold that section 20-79 of the City of St. Petersburg Code is unconstitutionally overbroad and infringes on Ledford's free speech rights in a manner more intrusive than is necessary. We embrace the holding in CCB that the aim of protecting citizens from annoyance is not a 'compelling' reason to restrict speech in a traditionally public forum."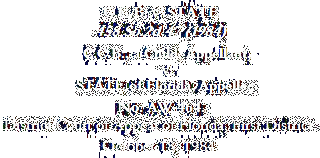 The Court of Appeals made reference to a Jacksonville case (C.C.B. v. State) that also held a city ordinance as unconstitutional because it was too restrictive. The Court in Jacksonville stated, "The City of Jacksonville is not entitled to absolutely prohibit a beggar's exercise of his freedom of speech, but the city may regulate that right subject to strict guidelines and definite standards closely related to permissible municipal interests, such as could be imposed by a narrowly drawn permit system."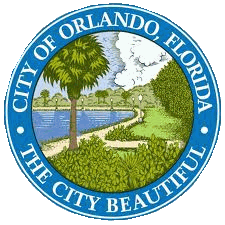 As such, for a local panhandling ordinance to circumvent First Amendment pitfalls, it must be carefully tailored and demonstrate a compelling governmental interest. Fort Lauderdale is looking at some of the more successful municipal models for its new law. In Clearwater, beggars who receive donations for playing a musical instrument or holding up a sign are tolerated in no-panhandling zones. However, if panhandlers verbally request spare change, they're off to the clink. To deter a thickening gauntlet of aggressive street denizens in their business district, in 2000, Orlando imprinted downtown sidewalks with 35 box-shaped 3 ft. by 15 ft. blue outlines from which panhandlers could dun passers-by for contributions. On September 17, 2007, Orlando beefed up the prohibition, forbidding begging after dark.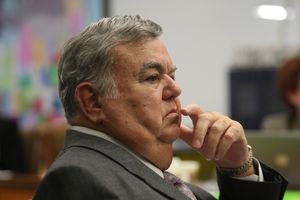 FORT LAUDERDALE CITY ATTORNEY HARRY STEWART

Since the proposed law's survival depends on carefully limiting its scope and proving an overriding public benefit, Fort Lauderdale City Attorney Harry Stewart described how the City plans to prepare for its business district panhandling ordinance. He said that the city first will conduct a study to determine if the problems warrant codified restrictions. Stewart explained "We don't just adopt an ordinance that someone else has adopted. It needs to be tailored carefully so we don't infringe on someone's First Amendment rights." Fort Lauderdale performed a similar study prior to creating the beach prohibition.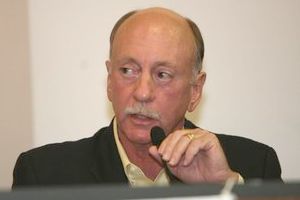 FORT LAUDERDALE COMMISSIONER BRUCE ROBERTS

When Ieraci received Gonzales' inquiry, he forwarded it to City Commissioner Bruce Roberts, whose experience with homeless panhandlers dates back to his tenure as the City's Chief of Police. As top cop, Roberts fashioned the policy wherein police work with homeless advocates to provide long-term outreach services to homeless persons living on the street. Exclaiming that he shares "everyone's frustration with the existing situation," Roberts told Ieraci that the proposed ordinance would create a "prohibited panhandling zone in the Downtown only." He also promised to address this further at the upcoming November Advisory Board meeting. To help fill in the blanks, he would bring Fort Lauderdale Police District 1 Major Raul Diaz.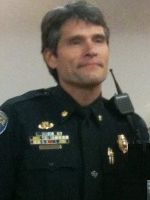 DIST. 1 MAJOR RAUL DIAZ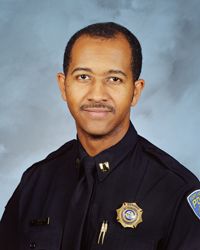 FLPD CAPTAIN MIKE GREGORY

On November 17, Roberts attended the GMCA Advisory Board meeting accompanied by Major Diaz. Although Diaz had been placed in charge of Police District 1 (encompassing the Galt Mile community) last year, he was granted a temporary leave of absence. Until Major Diaz could return, Captain Michael Gregory fulfilled his responsibilities, serving as our Police District's "Acting Major." However, Diaz was well known to Advisory Board members long before his promotion to Major, assignment to District 1 and survival of three tours in Iraq. That's where our District Commander spent his leave of absence. Diaz recently returned from the war zone, where he served three tours as a highly decorated Captain in the United State Air Force.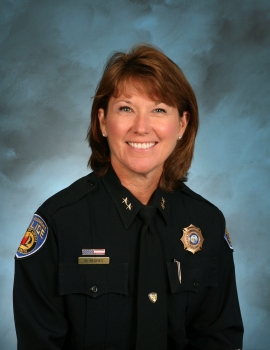 FLPD FORMER ASSISTANT
CHIEF MARY NEGREY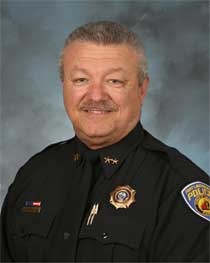 FLPD ASSISTANT CHIEF
RUSSELL HANSTEIN

After joining the Fort Lauderdale Police Department (FLPD) in November of 1989, Diaz served in the Patrol Division as a Patrol Officer, Patrol Supervisor and Shift Captain. He also served in the Special Investigations Division and Operation Support Division as the Division Commander and Executive Officer to the Chief of Operations. When former District 1 Police Commanders Mary Negrey (retired as an Assistant Chief) and Russell Hanstein (currently an Assistant Chief) addressed the Advisory Board, before answering questions about neighborhood crime, they would tell the membership that they had to first consult with Diaz. His statistical expertise and intimate familiarity with crime trends was unique in the Department.

He also served as a SWAT Team member, Explosive Detection K-9 handler and Bomb Squad Commander. Not surprisingly, Diaz has received 20 departmental commendations, 34 public commendations and was twice named Officer of the Month. He earned a Bachelor's Degree in Professional Studies from Barry University and a Master of Science in Public Administration from Lynn University. Diaz enjoys a record that would make Alvin York jealous.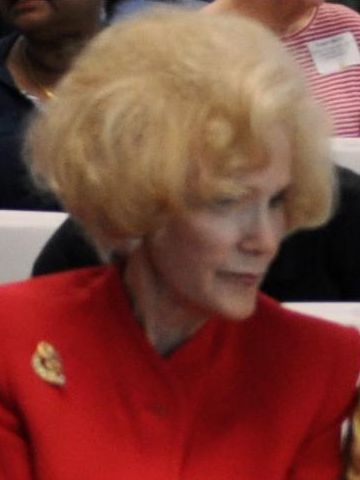 GALT OCEAN CLUB'S
MARY SHORT

At the Advisory Board meeting, GMCA President Ieraci asked Diaz what the police could do to make the Galt Mile less attractive to its growing homeless community. The Major confirmed that unless police officers personally witness an act of solicitation, they can only encourage squatters to participate in programs established to provide food, housing and medical care. Since several Advisory Board members - such as Mary Short of the Galt Ocean Club - are integrally involved with local Homeless programs, the board has long been aware that participation in these programs is extremely limited and often erratic. After all, why wait on line for a bowl of soup and a peanut butter sandwich when riding a bench buys three squares a day?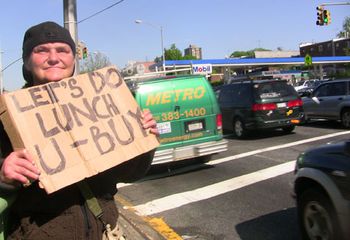 HOMELESSNESS - A LAUGH A MINUTE?

Ieraci told Diaz that when residents indignantly complain about the neighborhood's homeless people, he informs them that it's our own fault. As long as Galt Mile residents continue providing beggars with money, they will stay put. Our District 1 Police Major then shed some light on the seedier flip side of their existence. When would-be Samaritans give some change to Walter, Shirley or other relatively civil bench people, they smile politely and humbly express gratitude. They are less likely to reveal the scars and hematomas sustained from repeated beatings and muggings. The homeless make tempting assault prey for thieves, robbers and other homeless persons. When a Galt Towers woman lost her bag to muggers in the Winn-Dixie parking lot last year, the police caught and locked up the offender later that day. When the homeless get jumped, beaten and robbed, the perpetrators know that the assault won't be reported to the police. These unanswered crimes are an unavoidable consequence of street panhandling.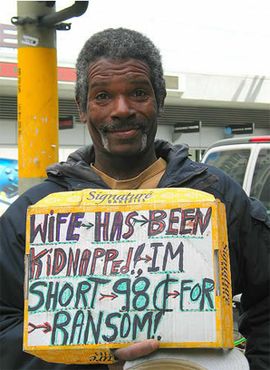 A COMMUNITY ASSET

Major Diaz stressed the importance of educating local residents about the larger impact of feeding money to squatters. Whether local residents give money to assuage some neurotic sense of personal guilt, to share their good fortune with others or simply because they feel intimidated, they are enabling an extremely dangerous lifestyle. When any of the neighborhood's current group of homeless people no longer occupy their Galt Mile benches, it is equally probable that they either found a more remunerative location or failed to survive their last beating. Virtually every homeless advocate, program or charity concedes this deadly prospect in its mission statement. The Major urged "Instead of enabling someone to remain a squatter by handing them money, give it to any number of legitimate charities or governmental programs that actually address the scourge of homelessness."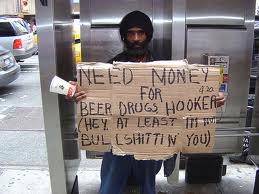 A PIOUS MAN - RECOGNIZE THE STREET?

Diaz spoke to another adverse consequence of freely dishing out spare change. "It's no coincidence when a significant number of homeless people suddenly enter a neighborhood. In addition to showing panhandlers that they chose the right place to set up shop, the regular flow of money serves as a red flag to other homeless persons seeking a more lucrative environment. Along with members of the homeless community come those that prey on them." Diaz intimated that these people are not very discriminating. Drug addicts, muggers and other street punks that seek out and victimize homeless people threaten every neighborhood resident. Diaz warned "If a homeless victim isn't conveniently available for an easy rip-off, anyone who appears vulnerable will suffice." By inadvertently attracting this predatory slime and enabling an extremely hazardous lifestyle, those residents who innocently or blindly hand out money are also placing their own friends and family at risk.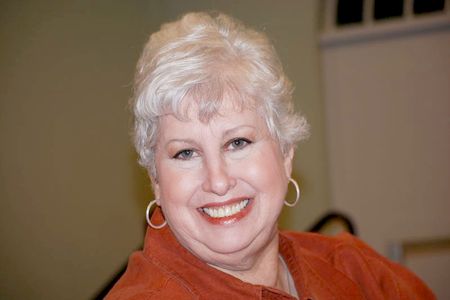 OCEAN RIVIERA'S FRANCI BINDLER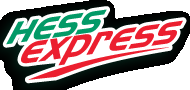 Several members complained about the aggressive panhandlers that gather outside the Walgreens on Oakland Park Boulevard and A1A. Having announced that she was accosted by panhandlers while gassing up at the Hess Station on A1A, Marlene Katkin of Fountainhead admitted that she wasn't about to stick around and swear out a complaint. Franci Bindler of the Ocean Riviera operates the popular Business World Neighborhood Postal Center on 3415 Galt Ocean Drive. Bindler told Diaz that street people who hang out between her store and the Library regularly enter and intimidate her employees.

The Major said that his teams would begin addressing the concerns brought to light at the Advisory Board meeting. He also told members that the neighborhood was a prime target for thieves who quickly cannibalize unlocked vehicles. After grabbing the DVD player, a GPS unit or a cell phone left on the seat, this portable swag is pawned within minutes. Diaz informed the board about a useful website called RAIDS Online. A catchy acronym for Regional Analysis and Information Data Sharing, RAIDS Online provides access to crime statistics and crime trends in every jurisdiction nationwide.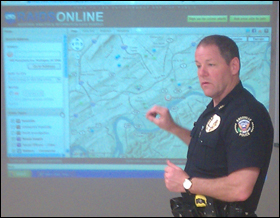 POLICE ANALYZE RAIDS ONLINE CRIME MAP

Sponsored by BAIR Analytics (another acronym - Behavioral Analysis & Intelligence Resources), the website offers a less robust version of the same data used by every law enforcement agency in the United States. Diaz described the information as unadulterated, with the exception of domestic violence, rape and other crimes impacted by shield laws and privacy acts. Available at http://www.raidsonline.com/, clicking on any incident displayed on an interactive crime map reveals the date, time and crime category, the source of the crime data (the "Agency" that provided the information) and links that enable the site user to provide tips about each incident to the relevant police department or agency.

Receiving the data directly from each law enforcement agency ensures that the information is always up to date, accurate, complete and FREE! Using this intuitive tool, Galt Mile residents that are sick of lying by the pool – like a lox – can easily explore neighborhood, citywide, statewide and national crime trends. Although last month's neighborhood and citywide crime statistics are still available on the City website, since this user-friendly resource provides a nearly real-time mirror for crime in the Galt Mile neighborhood and surrounding communities, the Advisory Board plans to use RAIDS Online to better tailor its public safety expectations. So can you, Sherlock!

Click To Top of Page

---
The Financial Crisis


A Legal Understanding of


An Association's Options


By Marcy L. Kravit, CMCA, AMS, PCAM
General Manager, The Galleon Condominium

Legal Commentary by: Lisa Magill, Esq.
Becker & Poliakoff, P.A.


Intro by: Eric Berkowitz, Bedlamite

Editor, Galt Mile News

Introduction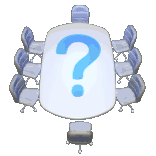 December 1, 2011 - Welcome to Budget Season on the Galt Mile. In November, most Galt Mile Associations offer budget presentations to their membership. While some boards vote to enact the draft budget during the same meeting, most reconvene in December for their approval vote. Because the economic downturn pummeled associations with unprecedented financial pitfalls, this year's budgets are permeated with new or rare line items, unfamiliar legal and/or fiscal terminology and planning choices that are clear as mud to many association members.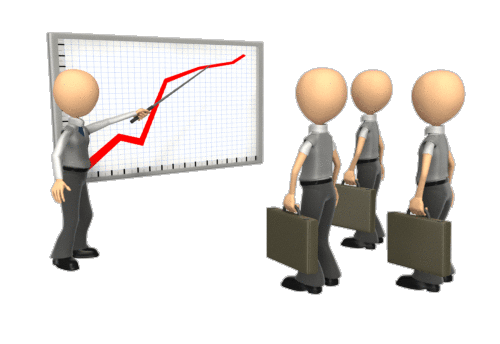 Since the housing train wreck, Community Association Managers have had to expand their management skills to cope with the budgetary impact of regular and strategic foreclosures, unit owner delinquencies and statutory loopholes exploited by lenders to dodge assessment obligations. They must also keep abreast of legislative survival tools, judicial decisions that alter the legal standing of associations, lenders and unit owners, shifting mortgage eligibility regulations and other factors that squeeze cash flow and pressure property values.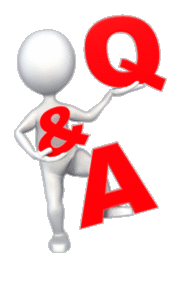 Hoping to dispel confusion about the new fiscal burdens on association budgets, Galleon General Manager Marcy Kravit emailed an offer to the neighborhood association. In her November 23rd message, she announced "I drafted some questions related to the financial crisis to assist condos in understanding their options and the language related to this topic. Lisa Magill answered the questions in great detail. Her contact info is below. I hope that you find this useful." Their collaborative Q & A will help clarify how the evolving legal landscape affects our financial options. Read on... – [editor]


GALLEON MANAGER
MARCY KRAVIT

Community Association Managers have been faced with many challenges managing their associations in this economic climate as they experience abandoned properties, unoccupied units, and increases in delinquencies, financial deficits, delays in the foreclosure process and bank delays in taking title. Managers are required to provide options, find innovative ways and make recommendations regarding this overwhelming situation. The association has a fiduciary responsibility to maintain the property and all owners are responsible in sharing the common expenses.

Condominium associations have argued that their right to collect past due assessments deserves priority over the first mortgage because the association uses those assessments to maintain the condominium property, in this manner, therefore protecting the collateral of the first mortgage holders.

In addition, associations have argued that it is unfair for the first mortgagee to take all of the sale proceeds leaving the remaining owners to make up for the lost assessments and only collect 12 months or 1% - whichever is less. Delinquent owners continue to occupy their units and have access and use of all common areas and amenities [sic – actually, there is already a statutory remedy for this in s. 718.303(3)(a), Florida Statutes – editor ].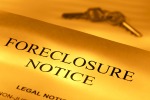 In the past, associations were reluctant to foreclose on a unit that's worth less than the owner's mortgage, however, now more than ever, associations are moving on the process due to the delay in the courts system. Banks are delaying foreclosure proceedings, owners are filing for bankruptcies, property values and sales are plummeting. Foreclosures are taking up to 2 years because the courts are backed up with handling these actions.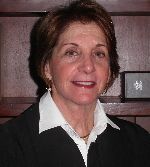 MIAMI CIRCUIT COURT
JUDGE ELLEN LEESFIELD

A couple of years ago, a Miami-Dade County judge ruled that associations can file a single "blanket" receivership order to go after multiple unit owners and their rent payments to cover past due fees. Blanket receiverships allow for the appointment of a court-approved representative to collect all of the rent proceeds and submit it to the association.

Recently, The Miami Herald reported another option to obtain funds under a process called a reverse foreclosure. The association files its own foreclosure notice and takes title, which is its right after the owner stops paying maintenance fees. The association can't sell because of the bank's lien. But it can relinquish its claim on the property in court and ask the judge to give the title back to the bank. Then the bank has to pay the fees.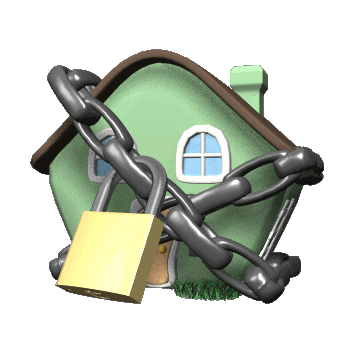 Although reverse foreclosure is a new concept, it could become another alternative. According to The Miami Herald, in a recent survey, 60 percent of Florida condo and homeowner associations reported that half of their units were two months behind in paying maintenance fees. When owners discontinue paying their mortgage, they customarily discontinue paying their maintenance fees. As long as a foreclosure is pending – the foreclosure process can be delayed by the bank and the amount of the unpaid maintenance fees increase.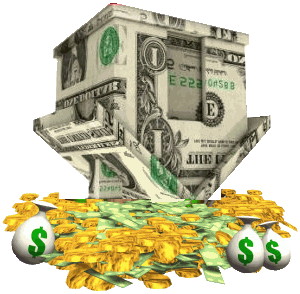 A reverse foreclosure will force banks to pay association fees and hold them accountable when the unit owner defaults. It forces the bank to take title. Banks are not liable for assessments until they take title. There is very little incentive for a bank to complete its foreclosure and take title until it has a buyer. These are desperate times and banks are in business to protect their interests. In most cases, the property is worth less than the outstanding mortgage. In other words, they are "upside down".
In a reverse foreclosure the association takes title after filing for foreclosure. The association cannot sell because of the bank's lien, however it can relinquish its claim on the property in court and request that the judge reissue title back to the bank which in turn will force the bank to pay the maintenance fees.

It is important to take a proactive approach and obtain a full understanding of your association's options and remedies in addressing these issues. Condominium Boards and Managers are becoming more aggressive in reviewing all options. It is vital to consult with your association attorney regarding which approach is best for your association.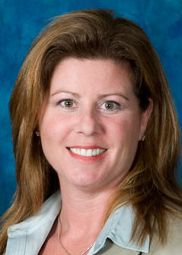 LISA A. MAGILL

Lisa A. Magill is a Shareholder in the Firm Becker and Poliakoff's Community Association Law Practice Group and is a member of the Board of Directors of the Community Associations Institute (CAI) where she has been a featured speaker on issues such as co-ownership housing laws, covenant enforcement, and association operations for Associations' Board members, managers and other professionals in this field.


Read On...

Manager Marcy and Lawyer Lisa's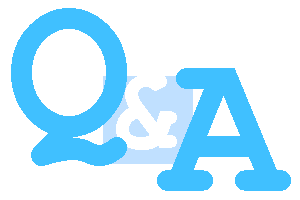 In explaining her perspective regarding this subject, I have asked Lisa Magill, Esq. to provide her expertise and opinion in answering the following questions:
What is your opinion of the reverse foreclosure process?




The term "reverse foreclosure" is somewhat of a misnomer, but the favorable Order granted in the Keys Gate case demonstrates that community associations shouldn't simply give up solely because a property is subject to a mortgage foreclosure proceeding. First, we need to define the concept. The community association must own the property to employ a 'reverse foreclosure' process. That generally means the association filed its claim of lien, filed and completed its foreclosure lawsuit and obtained a Certificate of Title. As we know from our own experience and from the report issued by the Task Force appointed by the Supreme Court of Florida [Final Report and Recommendations on Residential Mortgage Foreclosure Cases issued August 17, 2009, by the Florida Supreme Court Task Force on Residential Mortgage Foreclosure Cases], the "enormous increase in foreclosure filings has overwhelmed" the Court system creating the worst "traffic jam" imaginable – a traffic jam during rush hour, when one lane is closed for construction and its raining. Nonetheless, associations need to press on and if faced with this scenario, asking the Court to grant summary judgment and to schedule a foreclosure sale is one way to find the light at the end of the tunnel.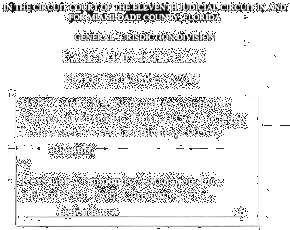 While I am not familiar with all of the facts of the Keys Gate case, there is no reason any association should wait a year before taking action in a bank's foreclosure case. Associations have many options available to them to move the bank's case along. Among other things: they can file a Notice that the case is ready for trial (if all parties were served), they can ask the Court for a case management conference, they can consent and stipulate to a Final Order of Foreclosure or can make arrangements to give the bank a quit-claim deed in lieu of foreclosure (if the bank accepts the deed, which is another issue), they can file Motions to Compel Prosecution as well. Of course, if the property is occupied by a tenant, they can seek income from the tenancy as permitted by law.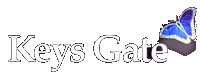 The Order granted by the Miami-Dade Circuit Court is great for this community association. With a little modification, the tactic may benefit other associations that have already acquired title to a property or properties. For various reasons I believe it is more beneficial to ask the Court to schedule a sale, instead of asking the Court to issue a Certificate of Title as a result of the Motion. In this day and age where the property may be worth half the amount of the outstanding mortgage, we have seen banks allow third-party purchasers (generally investors but sometimes end users) to take title at the judicial sale even if they bid far less than the amount owed to the bank. The bank may make a business decision that since the property is only worth the appraised amount, it is more cost-effective for it to avoid any expenses of ownership, maintenance, repair, marketing for sale and the like. If that happens (and it has happened a number of times to our clients), the association is entitled to full recovery and not limited to the 6/12 months or 1% that would otherwise be paid.
Again, I cannot stress enough that every case must be evaluated on its own facts and circumstances. Community leaders should regularly speak to or meet with counsel to discuss the various options in each case and likelihood of success of each option presented.
Please explain what a Motion to Compel is and how and when should the association consider this process?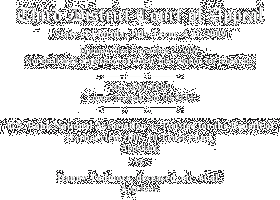 Many are under the impression that filing a Motion to Compel is no longer an option as a result of the U.S. Bank v. Tadmore case, which is not true at all. My Firm has been very successful in obtaining sanctions against lenders that have not diligently pursued foreclosure lawsuits. In fact, we have obtained two (2) recent Orders in Manatee County, Florida imposing sanctions - not only against the bank, but against the bank's attorneys as well!
Again, we have to define the term "Motion to Compel" – compel what? The Tadmore case held (correctly so) that the Court cannot compel the bank to pay assessments, but that is not the relief always sought. The Association can certainly ask the Court to compel the bank to prosecute its case in a reasonably diligent manner and it is certainly appropriate for the Court to establish reasonable deadlines for certain actions.
It is not appropriate to ask for sanctions in the first Motion to Compel or in a Motion to Set a Case Management Conference. The facts in the Tadmore case did not justify sanctions - but the facts and the lack of action on the part of the bank and/or the bank's attorneys, in many other cases do warrant sanctions.
Can an association take a unit owner to small claims court for unpaid assessments and if so, when do you suggest doing so?

The association can certainly file an action for monetary damages (money judgment) instead of pursuing a foreclosure - which relief is available in the statutes and practically all of the governing documents I have read over the years. In fact, most filings include both types of relief (Foreclosure in Count I and Count II for Money Judgment). The type of court (circuit, county, small claims) depends on the amount sought to recover. Small claims court cases are limited to $5,000. County court cases are designed for claims that are less than $15,000 and Circuit court cases are for claims that exceed $15,000.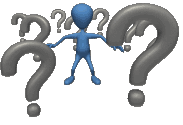 While I may recommend from time to time (depending on the facts of the case) pursuing a deficiency judgment in Circuit/County/Small Claims court (as appropriate), I do not recommend pursuing a money judgment instead of foreclosure to collect assessments if the property owner is still in possession. If an association obtains a money judgment, the owner is still entitled to reside in the property which means assessments continue to accrue. The association would have to file another lawsuit to obtain foreclosure (or money judgment) for any obligations that became due after the date of the judgment and collection is not a simple or easy process under most circumstances. If the property is homestead property, the association doesn't have any right to attach proceeds on the sale if the property is sold and funds used for another homestead (if there is a profit from the sale). Post-judgment collection efforts can be expensive and time consuming.

On the other hand, many associations are thinking short-term instead of long-term when they decide to forgo pursuing a money judgment for the balance between what a lender pays if it takes title as a result of foreclosure and the outstanding obligations on the account. Yes, there are costs involved. If the association doesn't have a lawsuit pending, it needs to file a lawsuit. There are attorneys fees, filing fees, costs associated with service of process, etc. If the association already has its lawsuit pending, most of those costs have already been absorbed - so why not wait for the bank to foreclose (and pay its statutory obligation), then continue to pursue the balance against the former owner? A judgment is recorded in the county and with the State's registry; it is initially valid for 10 years and can be renewed for another 10 years. During that time if the debtor desires to buy another property, obtain financing for purchase of a vehicle, college, etc., the judgment will appear. While the debtor/former owner may not have sufficient cash-flow right now, who knows what the future will bring? If the debtor has significant assets in another state, the association can even take the extra step of domesticating the judgment in another state and pursue collection efforts there.
Can an association use reserve funds to subsidize a shortfall?

Reserve funds held by condominium associations may only be used for the purpose or purposes for which the funds are collected, unless the members vote to authorize the use for another purpose. The membership may vote to authorize the board to transfer the reserve funds from the reserve account to the operating account to cover shortfalls, but the board does not have the authority to make this decision on its own. The same is true with respect to statutory reserve funds held by homeowners' associations.
Some associations do conduct a membership vote on a yearly basis to pre-authorize "borrowing" money from the reserve account or accounts to cover temporary shortfalls. Others obtain lines of credit to prepare for unexpected expenses or shortfalls.
What's even worse is that reserve transfers must be made in full each month or quarter, regardless of whether the owners pay on time. I have yet to have any clients cited for that violation thankfully.
What is your opinion regarding financial organizations that are offering to pay maintenance fees through cash advances to recover shortfalls?

Depends. You have to first analyze whether the association (through its board of directors) has the authority to enter into those types of agreements. A 'cash advance' is basically a loan. Not every board has the authority to decide whether to borrow funds. If your association already borrowed money from a bank it cannot give the cash advance company first lien on assessments as collateral for the loan. There are several business considerations - what is the cost of this cash advance? What is the association giving up? Will it cost more to the association in the end if it has to give up late fees and interest? There are many unanswered questions that require thought and analysis. My advice? Have the board weigh the short-term benefit against the long-term consequences before taking any action and be sure to consult with your attorney before signing.
When should an association take title to units from delinquent owners and rent them out to tenants? What happens once the bank initiates foreclosure?

If the association acquires title as a result of its foreclosure and the property is capable of occupancy, then any income derived from renting or leasing the property can certainly help with shortfalls. Many associations are even willing to incur some expenses to maintain or repair the property for occupancy purposes - the $1,000 spent on a cleaning crew and new paint can easily be recovered in one or two months.

Unfortunately, it seems that every 'silver lining' has a cloud inside. There are a number of considerations to take into account. What is the cost to market the property? Do the governing documents allow short-term or month-to-month rentals? Will "good" tenants want to move into a property knowing that it may be subject to foreclosure proceedings and then have to move on relatively short notice*? Are there any problems in the unit that may lead to liability exposure (exposure to damages to persons or property as a result of the condition of the unit)? Is the association going to obtain insurance (I would) which is now required by Florida Law for condominium owners?
What affect on the association does it have if a unit owner files for Chapter 13 Bankruptcy?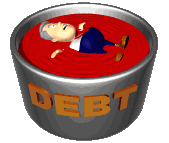 The filing of the Bankruptcy Petition operates as an automatic stay and prohibits creditors from proceeding against the Debtor or against any property of the Debtor. The Association cannot move forward with filing a Claim of Lien or a foreclosure lawsuit since any action against the Debtor or against the property of the Debtor would be in violation of the Automatic Stay. If the property is homestead property, the Association may want to consider filing a Motion for Relief from Stay or a Motion for Administrative Expense in order to require the Debtor to make the post petition payments due to the Association during the pendency of the case. An owner filing bankruptcy should not be viewed as the time to give up - the Board members need to discuss the particular facts and circumstances of the case with counsel to decide the appropriate strategy and course of action, especially if the Debtor is surrendering the property in connection with the bankruptcy.
When should an association request that the court appoint a blanket receiver?
The use of a blanket rent receiver has been very effective, but now that the statutes allow the associations to collect rent prior to filing any action, a receiver shouldn't be necessary.
Can an association turn over the uncollected fees to a Collection Agency and have an effect on a unit owner's credit report?

The Board of Directors may enter into a contract with a collection agency to collect outstanding debt, unless that action is prohibited by the governing documents for some reason. It is important that both the contract and collection agency practices comply with applicable federal and state laws. The collection agency is entitled to take all legal actions to collect the debt and many report the debt to credit agencies.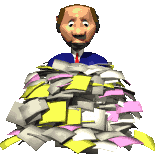 An association, as a creditor, may ostensibly report delinquencies directly to consumer reporting agencies. I am not familiar with all of the rules, procedures and penalties set forth in the federal Fair Credit Reporting Act (FCRA), but generally understand that anyone that furnishes information to a credit reporting agency must comply with federal and state laws and procedures regarding verification of the debt, updating the information, disclosing disputes or protests, etc. These responsibilities are found in Section 623 of the FCRA, 15 U.S.C. 1681s-2. State law may impose additional requirements. All furnishers of information to credit reporting agencies must become familiar with the applicable laws and should understand the penalties or consequences of their actions.

The impact of delinquencies, shortfalls in cash flow and budget cuts have created a detriment in governing community associations and providing owners the basic services that they bought into. This situation has caused much added stress and financial pain to Managers and volunteer Board Members. Associations must continue to tighten their collection policies, take a proactive approach, use common sense and be practical in making sure they have utilized all of their options in order to collect the necessary funds to operate efficiently and effectively.

Marcy Kravit
General Manager
The Galleon Condominium
Lisa Magill
Association Attorney
Becker & Poliakoff, P.A.
So... Who are these People?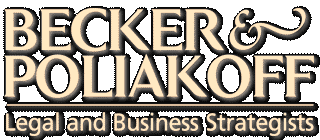 A gem in Becker & Poliakoff's legal toolbox, Lisa Magill specializes in Community Association Law and Disaster Recovery. Magill edits the firm's "Community Update," a monthly Community Association client newsletter and the "Florida Condo & HOA Legal Blog," a popular web-based forum that examines issues affecting common interest communities.

Marcy Kravit's professional designations include Certified Manager of Community Associations (CMCA), as recognized by the National Board of Certification for Community Association Managers (NBC-CAM), Association Management Specialist (AMS) and Professional Community Association Manager (PCAM) - additional accreditations awarded by the Community Association Institute (CAI).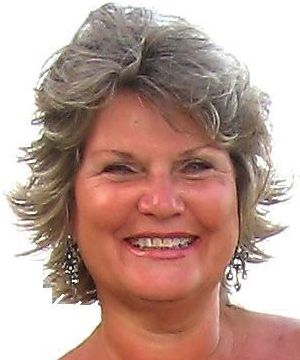 GALLEON PRESIDENT
DONNA OPPERT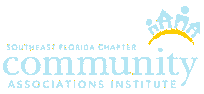 Along with helping its board affirm the Galleon's status as one of the Galt Mile's premier associations, Marcy intermittently spends her lunch hour attending GMCA Advisory Board meetings, where she and Galleon President Donna Oppert work with other associations and elected officials to improve our neighborhood and protect its residents. Marcy also contributes articles that are posted on the Galt Mile web site and published in the Galt Mile News.

Having served on the Southeast Florida Chapter of the Community Associations Institute (CAI) Board of Directors, Kravit and Magill are contributing writers to the Florida Community Association Journal, association management periodicals and local newspapers. Not surprisingly, their insights are right on the money! Thanks, Marcy, we are in your debt. – [editor]


---


Commissioner

Bruce Roberts



Neighborhoods || E

911 || Budget



COMMISSIONER BRUCE G. ROBERTS
December 22, 2011 -

In his last newsletter of 2011, District 1 Commissioner Bruce Roberts reviews the many neighborhood initiatives he helped nurse to fruition in 2011, highlights the City's budgetary achievements, offers a defense against a recent crime trend, describes a city ordinance enacted to clamp down on Pill Mills that fuel the street drug trade, invites local residents to share their concerns at his twice monthly pre-agenda meetings and thanks constituents for their input and his opportunity to serve the District - and the City. Among our Commissioner's updates is news of a long-awaited improvement in the Emergency 911 safety net that could save countless lives.

FORMER FIRE CHIEF
OTIS LATIN

During the infamous books-cooking fiscal fracas of 2003, former Fort Lauderdale Fire Chief Otis Latin recommended eviscerating the EMS response station that served the Galt Mile as a cost-cutting measure. Overnight, an explosive outcry by local residents induced Latin to seek an alternative sacrifice to the City's "fairy tale" budget. 14,000 predominantly elderly residents convincingly demonstrated their compelling stake in how local Emergency Services are dispatched. Since most Galt Mile residents are unaware of new developments that will soon impact this critical service, Roberts included them in his December 2011 Newsletter.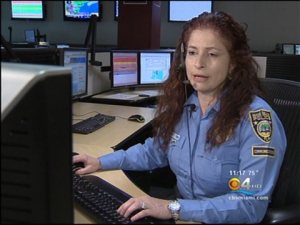 EMERGENCY 911 DISPATCH OPERATOR

Public safety pundits have characterized the Emergency 911 (E-911) service in Broward County and many of its 31 municipalities as erratic, inequitable and inefficient, disparaging the disjointed Rube Goldberg infrastructure that strings together its components. While cities like Sunrise maintain independent dispatch capabilities, others rely on the Broward Sheriff's Office to coordinate Emergency Services. On January 25, 2011, Broward County Administrator Bertha Henry notified Davie, Hallandale Beach, Lauderhill, Miramar and other client municipalities that they would have to begin paying for the service on October 1, 2011, ending a decades-long freebie.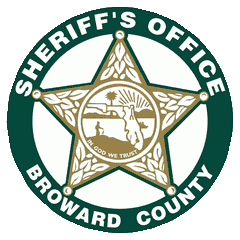 When municipalities balked at the county's demand, Broward Sheriff Al Lamberti threatened to execute a "nuclear option" and begin removing dispatchers. Hallandale Beach officials told County Commissioners that they should raise Broward's millage rate to fund Hallandale's E-911 dispatch costs. In Fort Lauderdale, Lamberti refused to continue coughing up $5.7 million annually for the 75 BSO staffers that handle the City's dispatch operations at the FLPD station on Broward Boulevard. At an October 6th joint meeting with the County and the Sheriff's Office, Fort Lauderdale officials bought a 30-day stay for its 911 service when each party tossed $167,000 into the pot and further agreed to work out a one-year extension.

For years, public safety officials in the County and most of its cities agreed that unifying their efforts would save money and response time, a significant improvement for a service wherein seconds can spell the difference between life and death. In 2002, 80% of Broward's voters passed a referendum demanding consolidation of emergency 911 communications and dispatch services. Although every Public Safety agency in the jurisdiction has long extolled the virtues of a unified service, elected officials initially couldn't get past a blinding paranoia fueled by turf protection. When the economy tanked, funding reluctance compounded the stumbling block.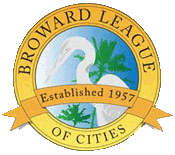 At an October 25, 2011 meeting of the Broward Board of County Commissioners, Sunrise Mayor Michael Ryan (who also chairs the Broward League of Cities Public Safety Committee) recommended constituting a committee to develop a plan that consolidated public safety communications and dispatch operations. After approving a motion for consolidated dispatch, the County Commission requested that nominations for members to serve on the Committee be brought back for the Board's consideration.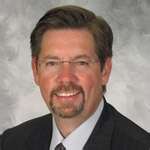 SUNRISE MAYOR MICHAEL RYAN

On November 1st, Ryan returned with a list enumerating prospective committee members. Roberts and Committee co-chair Ryan were appointed by the Broward League of Cities. While the Broward Commission's selection of Commissioner Lois Wexler as the other co-chair will cause Galt Mile library advocates to cringe, on the bright side, the County Board also named District 4 Commissioner Chip LaMarca to the committee.

In the State of Florida, Volusia and Leon Counties cooperatively consolidated their dispatch services. Ryan also lists 13 counties across the country that benefit from a unified Emergency dispatch. Of the many available models, Ryan selected the one deployed in Charleston County, South Carolina as exemplary of his board's objectives. In fact, the supporting "endorsements" mentioned by Commissioner Roberts were actually those originally conceived by Charleston County officials.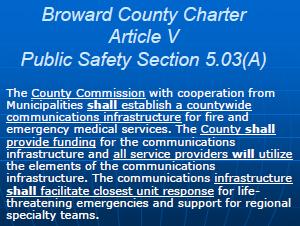 Ryan opened his presentation with Article V, Public Safety Section 5.03(A) of the Broward County Charter, citing "The County Commission with cooperation from Municipalities shall establish a countywide communications infrastructure for fire and emergency medical services. The County shall provide funding for the communications infrastructure and all service providers will utilize the elements of the communications infrastructure. The communications infrastructure shall facilitate closest unit response for life-threatening emergencies and support for regional specialty teams." Currently, a dozen different call centers dispatch units primarily according to jurisdiction, not proximity.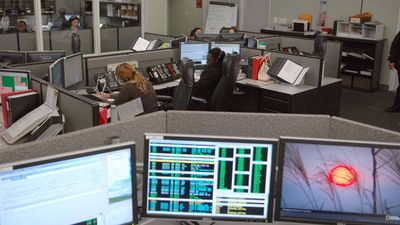 BSO COMMUNICATIONS DISPATCH CENTER

What about the expense? In the South Carolina model, Charleston County laid out start-up costs for the Consolidated Dispatch Center, after which participating municipalities would phase in funding. The Broward proposal envisions three locations, the BSO Public Safety Building, the Fort Lauderdale Center and the Pompano Beach Center. In one funding formula, contributions would be based on the number of calls managed for each municipality. In addition to the benefits described by Roberts (as elicited from a 2010 Feasibility Analysis) are a reduced need for E-911 call transfers, improved safety for emergency responders, better consistency of E-911 call handling and dispatch, seamless interoperability amongst participating agencies and an anticipated county-wide annual savings of nearly $8 million on staffing alone.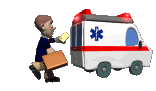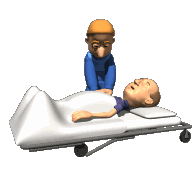 By shaving minutes from critical emergency response times, more of our family, friends and neighbors will survive heart attacks, sudden cardiac arrest (SCA), deadly force assaults, fires, and a wide range of other time-critical emergencies. Unlike most city-county collaborations that historically neglect Galt Mile residents, this new protocol should stiffen a safety net for our most vulnerable neighbors. The fact that Roberts and LaMarca share seats at the table underscores the importance of this safety net to their constituents - us. After all, in 2003, it was then Police Chief Roberts who backed our efforts to frustrate Latin's ill-conceived "budget concession." Read on... – [editor]


From The Desk of


Commissioner Bruce G. Roberts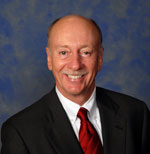 DISTRICT 1 COMMISSIONER
& V.M. BRUCE G. ROBERTS

District 1 Newsletters: If you want to keep current on present and past newsletters from my office, please go to the webpage http://www.fortlauderdale.gov/roberts where you can view postings for the past year. Also, we would like to highlight events occurring in your neighborhood in each publication; please email my office and we will gladly share the news with all of our District 1 neighbors. Examples would be awards and recognition for area residents, businesses, community involvement, birthday celebrations of 99+, etc.

Neighborhood Initiatives: Our office received 313 requests for service from January through November 2011. Some of the primary concerns involved reducing traffic cutting through neighborhoods; the maintenance of foreclosed properties; and public safety. I will continue to work with you to resolve these issues. Communication with our neighbors in District 1 is a top priority. Other initiatives from our office have included conducting traffic studies and upgrading our roads and bridges within the neighborhoods; advocating for the Greenway Program Enhancements along A1A; opening new parks, revitalizing existing parks and installing lightning warning systems; landscaping along East Commercial and East Oakland Park Boulevards and NE 18th Avenue; strengthening enforcement and working towards solutions to address the growing homeless population impacting our City; implementing changes to our municipal codes designed to enhance opportunities for our small businesses; expanding trolley connectors from the Galt to the Galleria Mall, Coral Ridge Shopping Center and Holy Cross Hospital. Lastly, I urge you to review our previous newsletter of October 2011, which describes the progress on many major projects underway throughout the City.

Budget Information: As we move forward into a new year and our second century as a City, I feel I must re-emphasize the City Commission's approach towards exercising one of our most important responsibilities, i.e. reviewing and approving the City's Annual Budget. It is a transparent and inclusive process, which involves the participation of quarterly public workshops with our Budget Advisory Board, community meetings, Commission meetings and Public Hearings. It is a disciplined method built on sound fiscal policies, which promote neighborhood enhancements, economic development, public safety, green space, transportation and our infrastructure. As required by law, we have produced the third balanced budget. Just a few of the highlights include:
In addition to not raising the millage rate, the Fire Assessment Fee has not been raised since 2009.

We have a General Fund balance of 20%, which exceeds the recommended 16.7%.

While not sacrificing vital City services, we have reduced the size of government by reducing the number of departments from 15 to 9, consolidating divisions, and eliminating 158 positions.

In the past three years, we have reduced the General Fund Operating budget by $18 million.

We will save $6 million by reducing our unfunded pension liabilities through the issuance of pension obligation bonds.

We project generating $11.2 million in revenue by initiating a Return on Investment (ROI) strategy for the Parking System, Water & Sewer Fund and Stormwater Fund. This strategy replaced Payment in Lieu of Taxes (PILOT).

We continue to implement further reorganization, which will put into practice performance measures, which permit us to assess our effectiveness in efficiently addressing your priorities.

Our net assets over liabilities are $1.04 billion.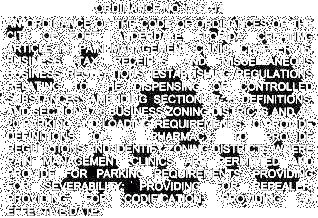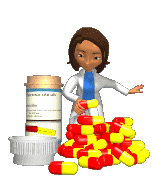 Pain Clinic Update: I have mentioned these clinics in previous newsletters; however, we continue to receive calls for updates. Our City Commission has enacted an ordinance strengthening the State's laws regulating the operations of pain clinics. The City's ordinance highlights include no queuing of customers outside on the premises; restricting location to at least 500 feet from schools, churches, parks, libraries or daycare facilities; no employees with felony or drug related conviction backgrounds; and required inspection of the premises with annual license renewal.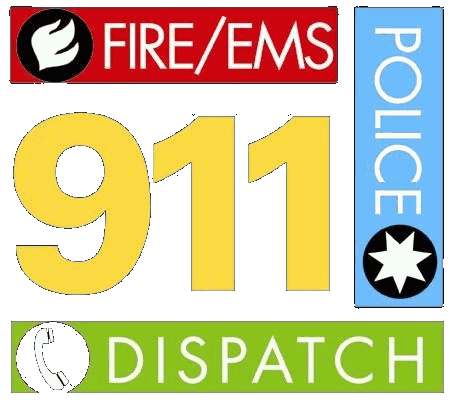 Broward County Consolidated Communications: As you probably know by now, after years of work by many people, a committee has been formed to address cooperative implementation strategies for consolidation of E-911 communications and dispatch. This committee was formed after resolutions and endorsements for the concept and feasibility of consolidated communications were passed by the Fire Chiefs Association of Broward County, Broward County Chiefs of Police Association, Public Safety Committee of the Broward League of Cities, Broward City County Management Association, Fire-Rescue Services Council, and the Board of Directors of the Broward League of Cities. The endorsements said, in essence, that cooperative consolidation of communications is technically feasible, desirable and will improve service; will reduce delay in transfer of emergency calls; will result in faster emergency response times; will enhance interoperability and coordination amongst responding agencies; and will result in fewer errors due to standardized call handling and dispatch protocols. Each of the groups designated representatives. Additional members were chosen based upon a cross-section of the types of communication models currently operating. The Committee was unanimously confirmed by the Board of County Commissioners on Tuesday, November 1, 2011. I have been asked to be a member of this committee along with 21 other city/county officials. I have also been selected to chair the governance subcommittee. I will update you of our progress in the upcoming months. You can also go to http://www.fcabc.com for more information regarding this committee.


Fighting Crime in your Neighborhood: It is important to remember, especially this time of year, not to leave valuables in your car while it is unattended (i.e. wallets, purses, expensive sunglasses and or jewelry, GPS systems, keys, garage door openers, etc.). These items will only invite someone to break in and steal them. Please go http://www.flpd.org/index.aspx?page=72 to view the Police Department's web page and get tips on how to safeguard not only yourself but your belongings.
Pre-Agenda Meetings: A reminder that our meetings are always on the Monday before a Commission Meeting (unless that Monday is a holiday). The agenda is discussed, as well as any other topics that may arise. The first Monday of the month is at the Beach Community Center, and the third Monday of the month is at Imperial Point Hospital (south entrance) – always at 6p.m. Please call the office if you have any questions or need more information.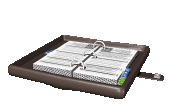 ROBBI
UPTEGROVE

Office Contact: Robbi Uptegrove – 954-828-5033; email:

[email protected]

. In addition to hosting the pre-agenda meetings twice a month, I am also available to attend your HOA meetings to update your neighborhood on what is going on in the City as well as answer any questions/concerns you may have. Please contact Robbi to schedule. If you would like to be on our email list to receive information, notifications or general information, please email us and you will be added.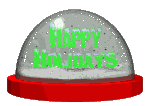 Happy Holidays: I would like to personally wish you all a very happy and safe holiday season. Despite any challenges we may have faced this past year, we are reminded to be thankful for family and friends and the many advantages and opportunities we have. Everyone in District 1 should know that I am grateful for all the input you have provided on the many issues that come before the Commission and those that affect our quality of life. I truly appreciate the opportunity to work with and serve you, as we find solutions that will allow the City to remain one of the most beautiful and best cities in which to live, work, play and raise a family. Be safe and let us all welcome in the New Year with high spirits, a vision for the future and a pride in our home – Fort Lauderdale!


If you need to reach Commissioner Bruce Roberts, please contact his assistant Robbi Uptegrove at 954-828-5033 or by e-mail at [email protected]. To access the City Commission Meeting Agendas and Minutes, Click Here. To actually watch the meetings recorded and archived on the Commission Meetings Video Webcast and Archives web site, Click Here.